In March this year, while carrying three pots of water in the scorching sun one afternoon, 24-year-old Manta Rinjad fainted on the deserted pathway from the well to her house. "Nobody even saw me on the street lying like a dead person," she says. "When I woke up after 20 minutes [I saw that] I'd spilled all the water. Somehow, I walked back home and woke up my husband who made namak-sakhar [salt-sugar] water for me."
This year, Mamta, like the other women of Galtare, has had to begin her gruelling daily summer treks to a dug well, located three kilometres away, much earlier than in the past. The two dug wells in Galtare village of Vada taluka (also spelt as Wada) in Palghar district of Maharashtra, completely dried up in February. In previous years, the people here say, the water in the village's dug wells – which they use for drinking and cooking – has lasted till the beginning of May. After that, the women have to walk to the distant well  which usually has some water left. But in 2019, the scarcity began months earlier.
"We have suffered water problems every summer, but this year all our sources of water are going dry," says 42-year-old Manali Padwale, who, like Mamta, works at a large temple complex near the village as a cleaner for Rs. 155 a day, where her husband works as a driver. "We have not once been supplied with water tankers and we don't have enough money to buy them," she adds.
The Vaitarna river, which passes at a distance of around half a kilometres from the village, is one of the major sources of water for Galtare's 2,474 residents (Census 2011), most of them from the Koli Malhar and Warli (listed as Varli in the Census) Adivasi communities. By May this year, the river had only a pile of rocks and barely any water. In previous summers, the people of Galtare say, the Vaitarna has had more water. "The little water [now] left in the river is used to wash cattle and then the same dirty water flows into the village taps," adds Manali.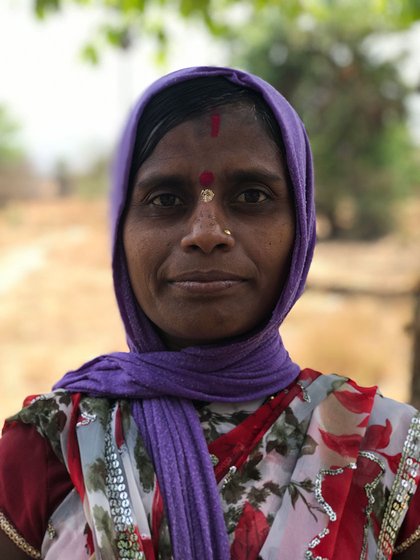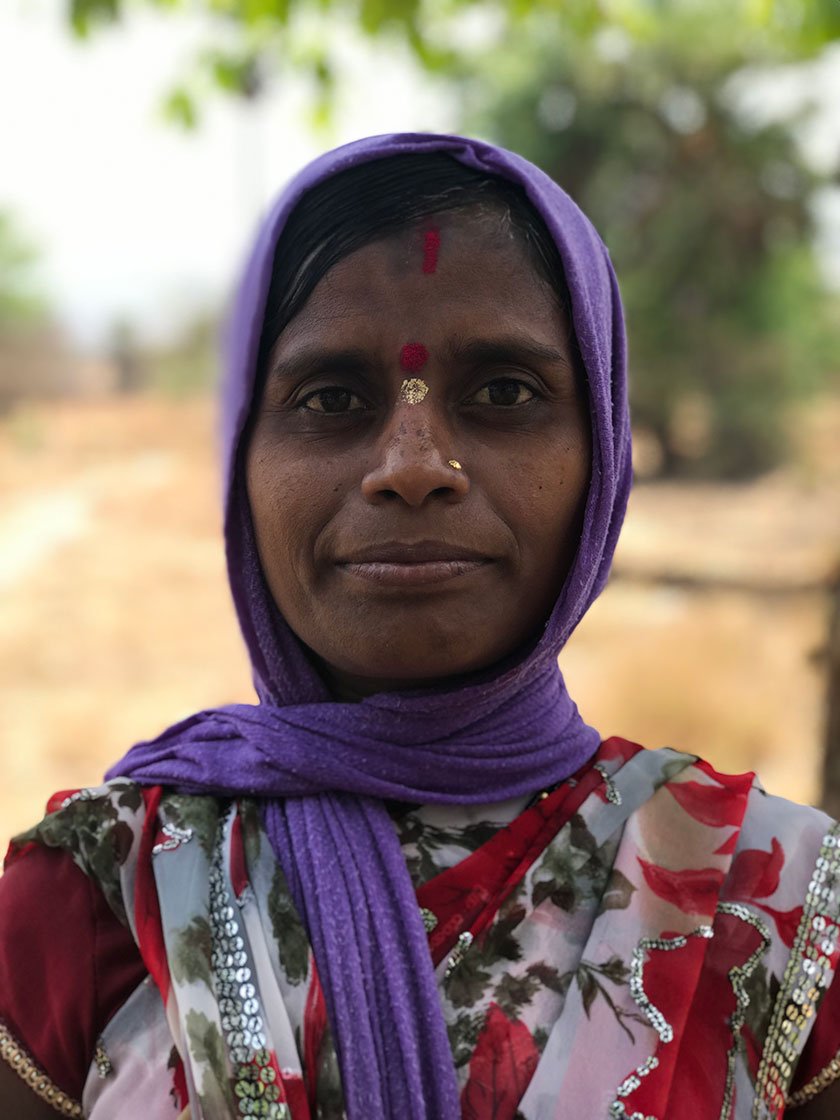 PHOTO • Shraddha Agarwal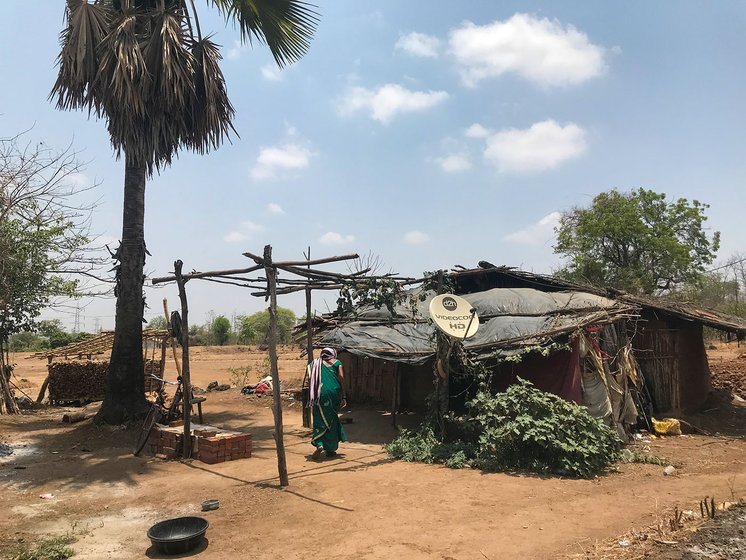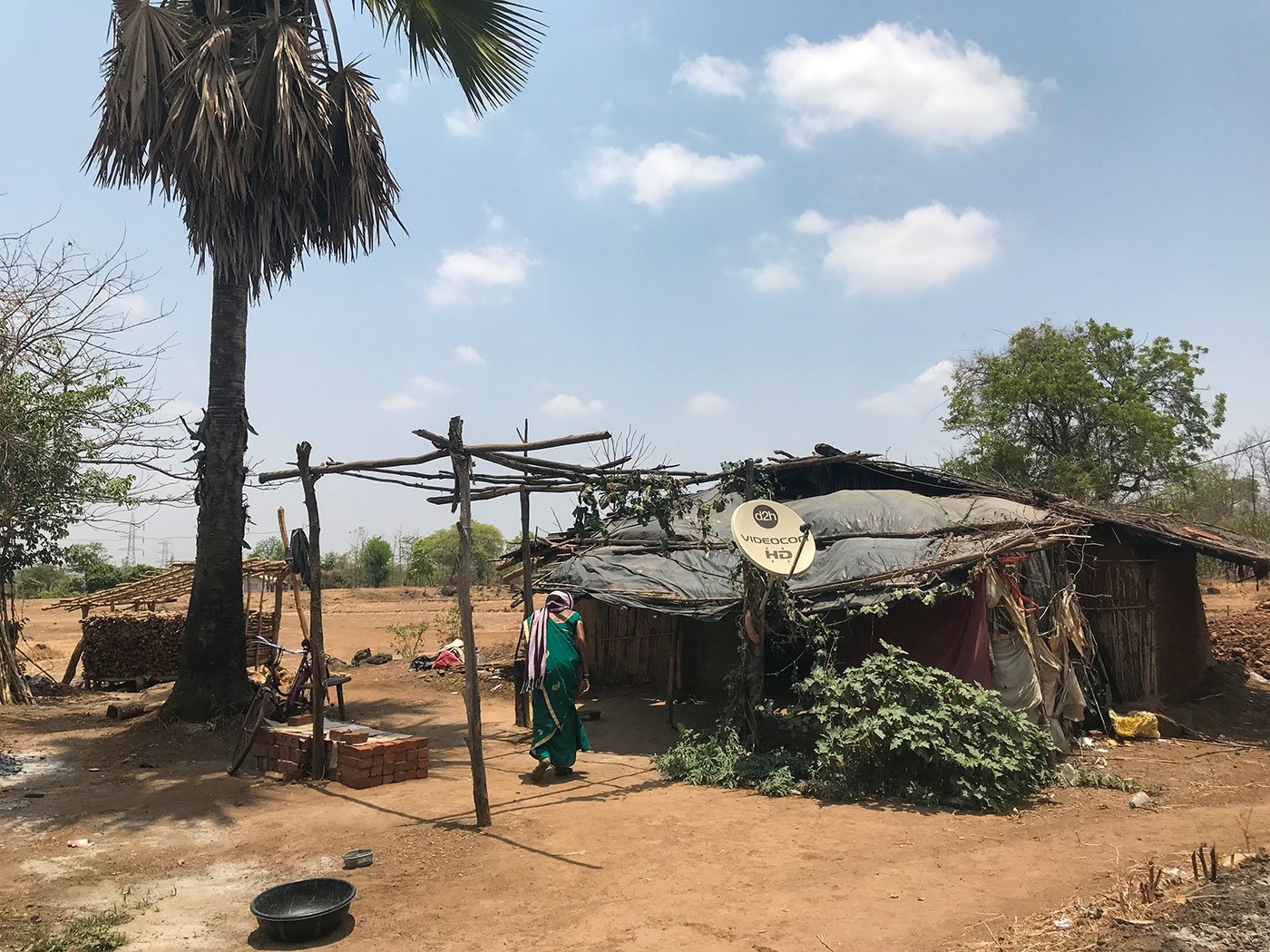 PHOTO • Shraddha Agarwal
A poor monsoon is one of the reasons for the receding water. Data of the India Meteorological Department shows that in 2018 Palghar recorded its lowest rainfall in three years – 2,390 mm (from June to September) compared to 3,015 mm in 2017 and 3,052 mm in 2016 during the same months. "The rainfall has kept decreasing, the summers are starting early, the river is drying, and due to more heat we need more water to drink as well," says Pradip Padwale, who works as a driver at the temple complex, earning Rs. 250 a day ferrying guests and visitors.
"Due to excess deforestation in the region the rivers are drying up," says Stalin Dayanand, an environmentalist based in Mumbai. "They have turned into a seasonal river from a perennial river. This happens when the relationship between the forests and rivers are broken."
The water from the Vaitarna is supplied to Galtare's 449 households through 12 community taps, for which the panchayat charges Rs. 30 a month from each house. These taps ran dry two weeks ago. In the past, the children of the village have sometimes become ill after drinking the contaminated tap water.  "Small children don't understand that it's dirty water," says Pradip's wife, 26-year-old Pratiksha Padwale; they have two sons, Pratik, 10, and Pranit, 8. "Two months ago, around 11 p.m., Pratik got very sick. He kept crying and vomiting. We had to go and knock on an autowala 's home in the next lane to take us to the hospital," she adds, referring to the nearest primary health centre in Hamarapur village, eight kilometres from Galtare.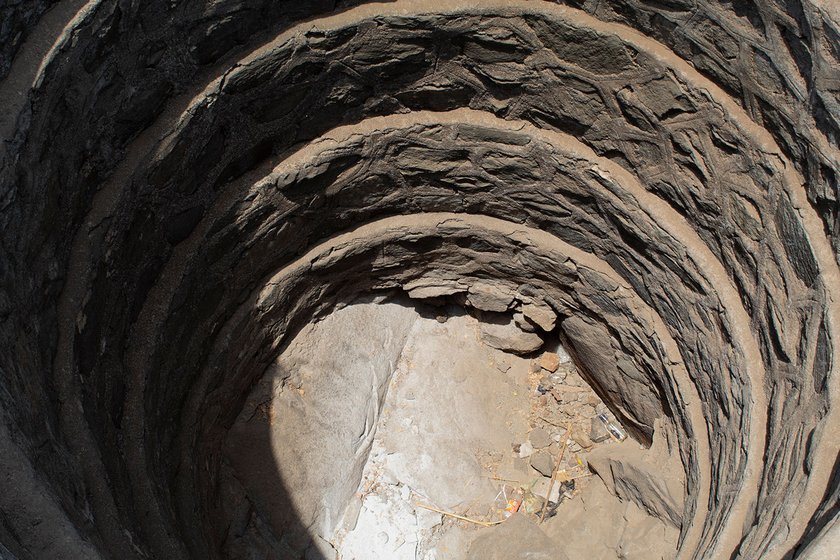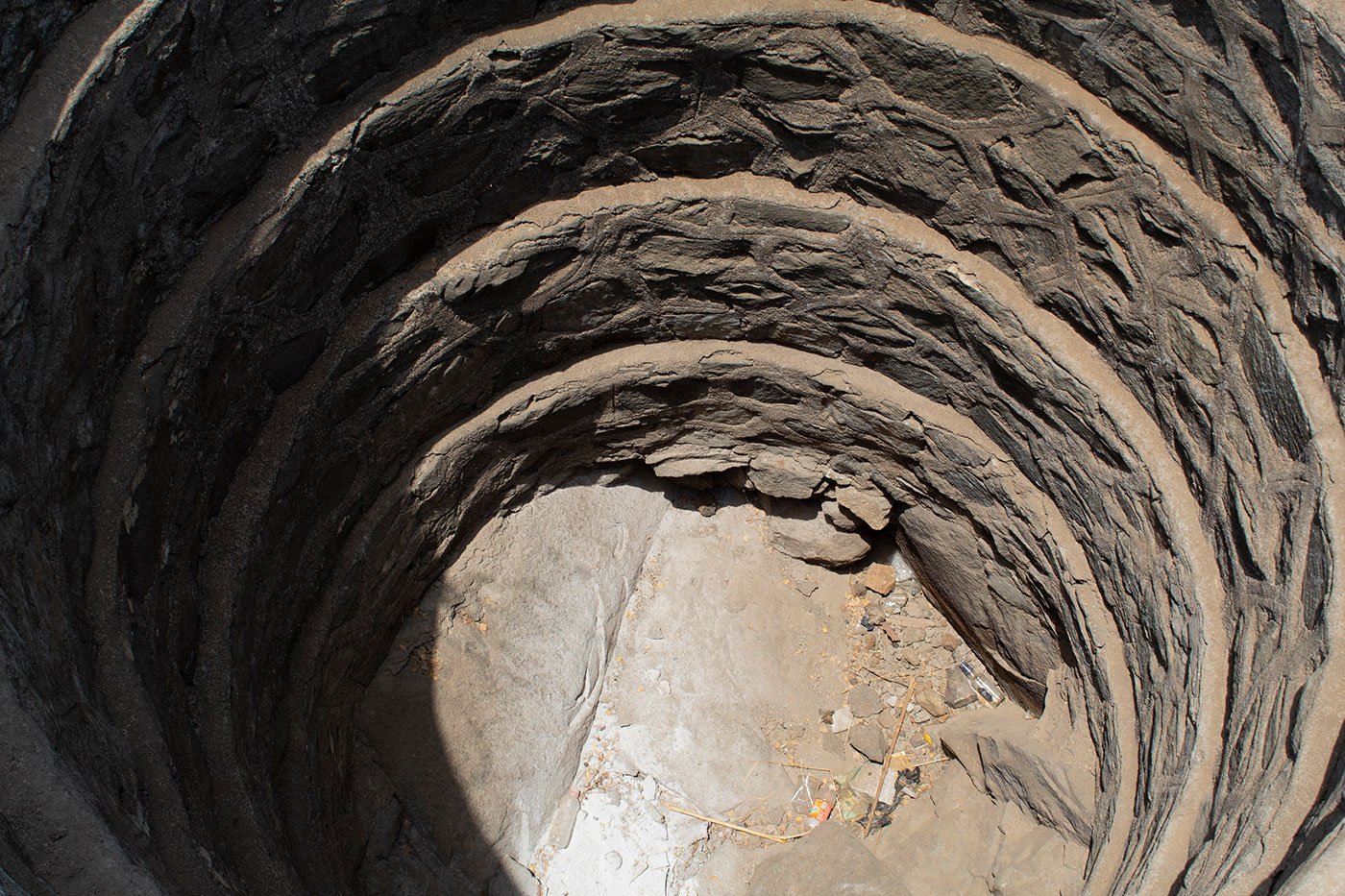 PHOTO • Shraddha Agarwal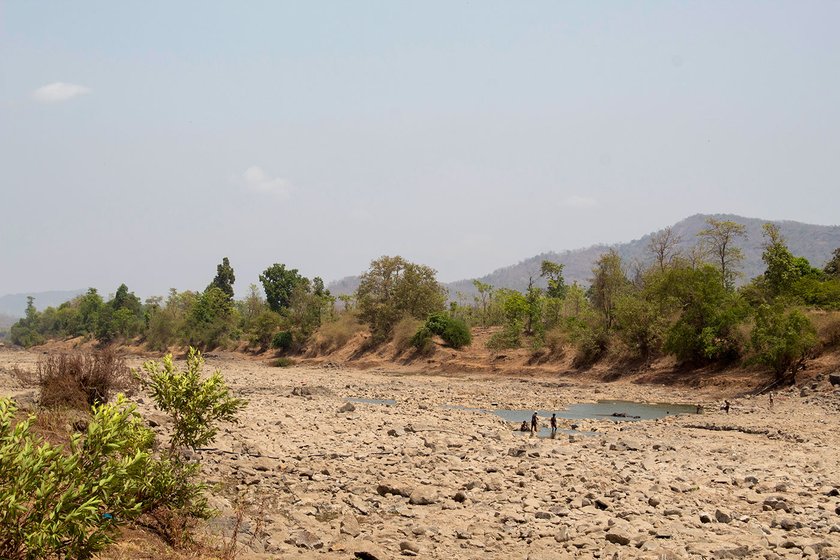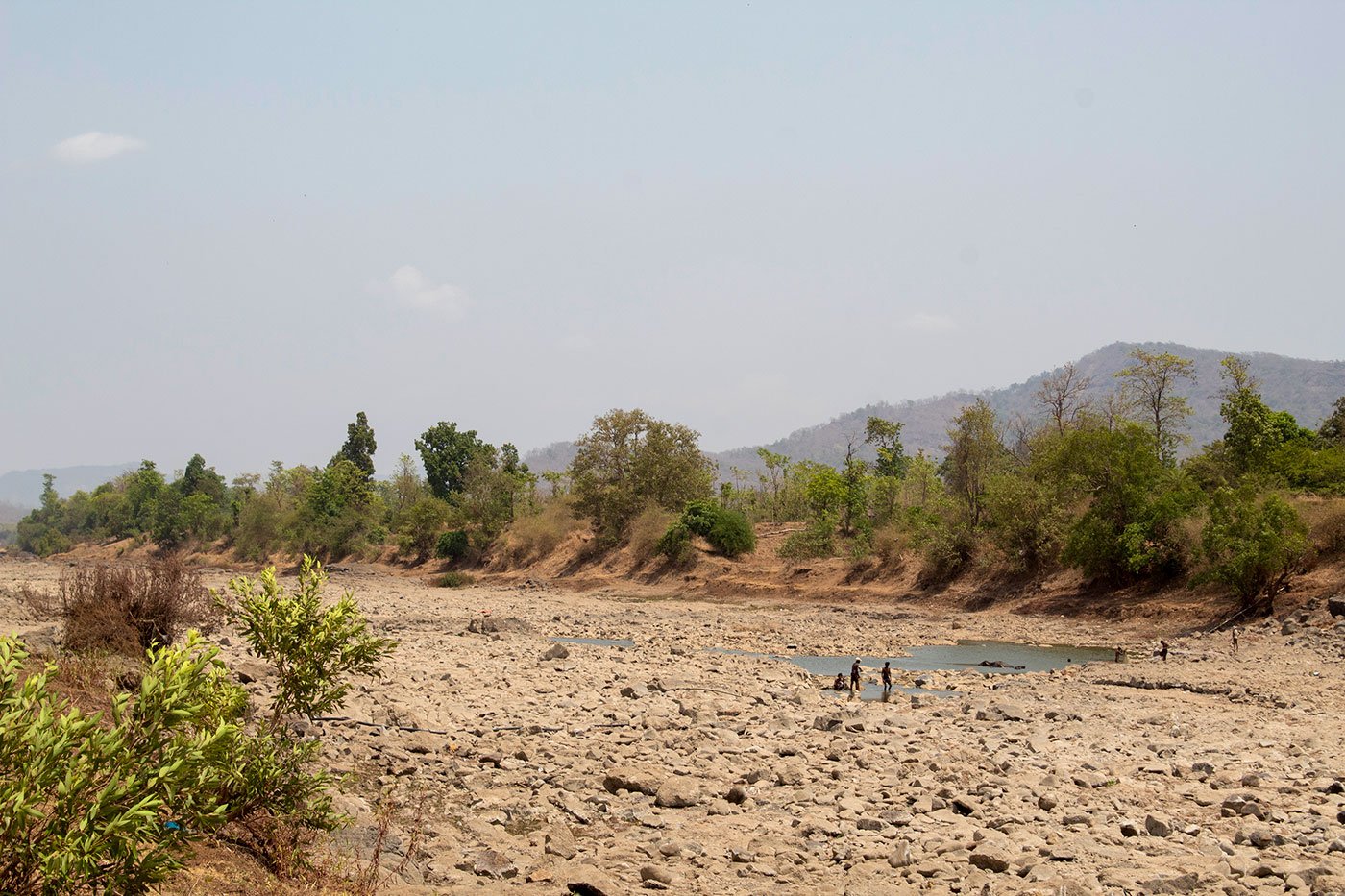 PHOTO • Shraddha Agarwal
The Padwale family owns three acres of land right outside the village, on which they grow paddy and millet. "Many families in our village own 2-3 acres, but without water it's useless. Even though I am a farmer I work as a driver during the summers," says Pradip.
There is only a trickle of water from the two old borewells in the village, and the hand pumps break down frequently. In 2018 and during panchayat elections in 2015, the people of Galtare recall, the panchayat surveyed the village land and dug five more borewells, but did not install hand pumps. "I even got the stamp papers ready, stating my land can be used for for the hand pump. The panchayat still hasn't started the construction," says Pratiksha.
"We get funding of only Rs. 10 lakhs per year. It costs 80,000 rupees to dig one borewell. We have to use the funds for other necessities too," says 32-year-old Yogesh Vartha; his wife and Galtare's sarpanch , 29-year-old Netra, stands silently while he responds to my queries.
When the water sources dry up, the women and girls of the village usually bear the increased burden of fetching and storing it for their families. "Bring us  tankers from the city, we are exhausted," shouts Nandini Padwale, while trying to scrape water from the bottom of that dug well three kilometres away. It's now her family's only source of drinking water.  She is standing on top of the 100-feet deep well's three-feet surrounding wall and pulling out a plastic bucket with a rope. One misstep and she could fall right in.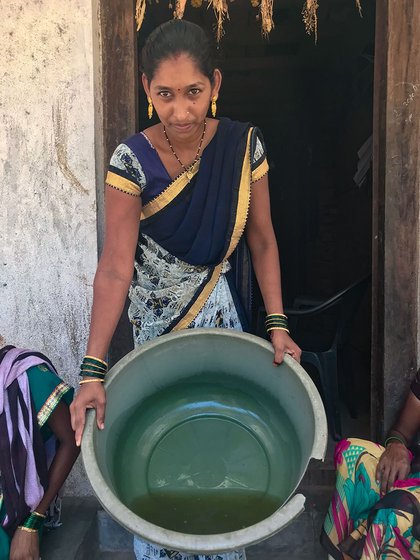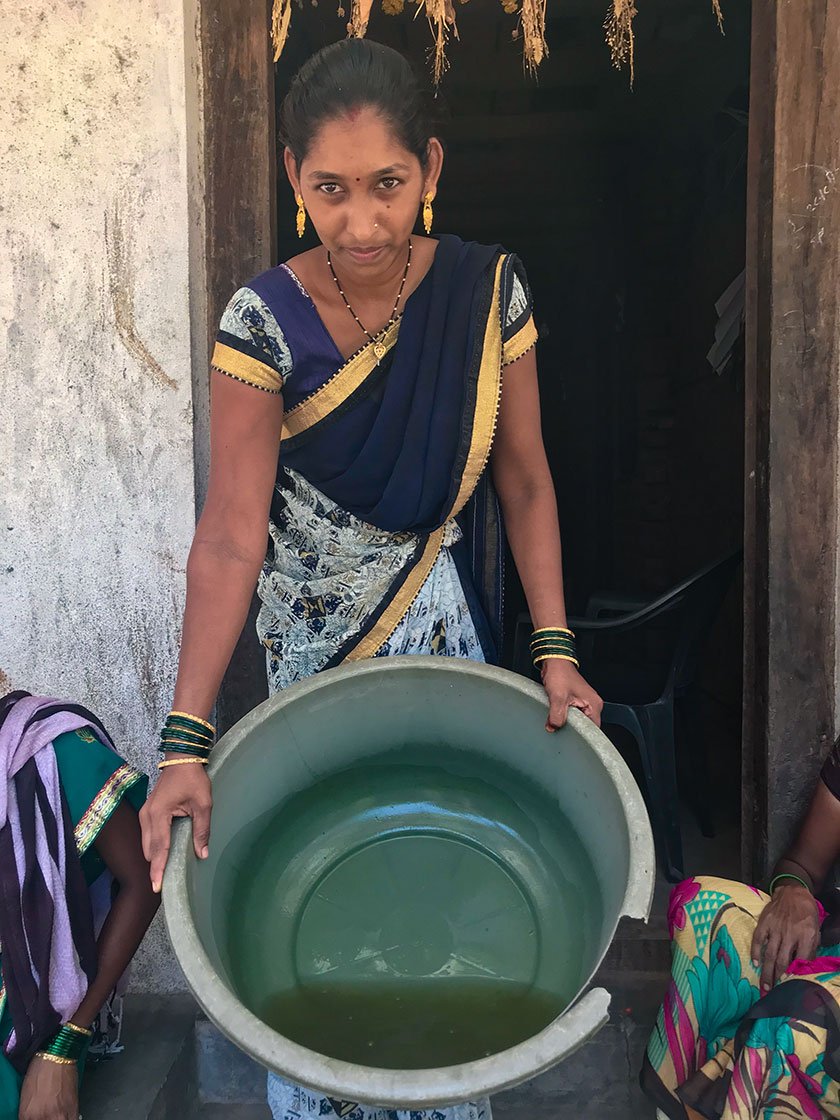 PHOTO • Shraddha Agarwal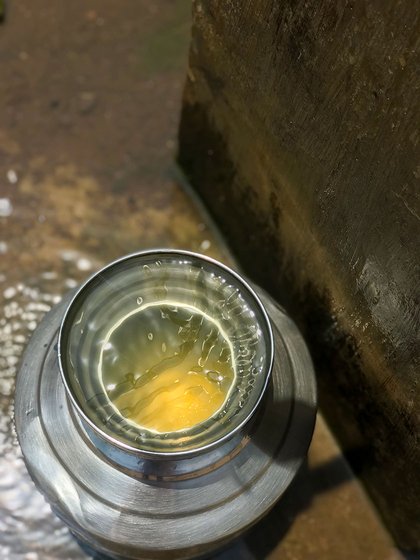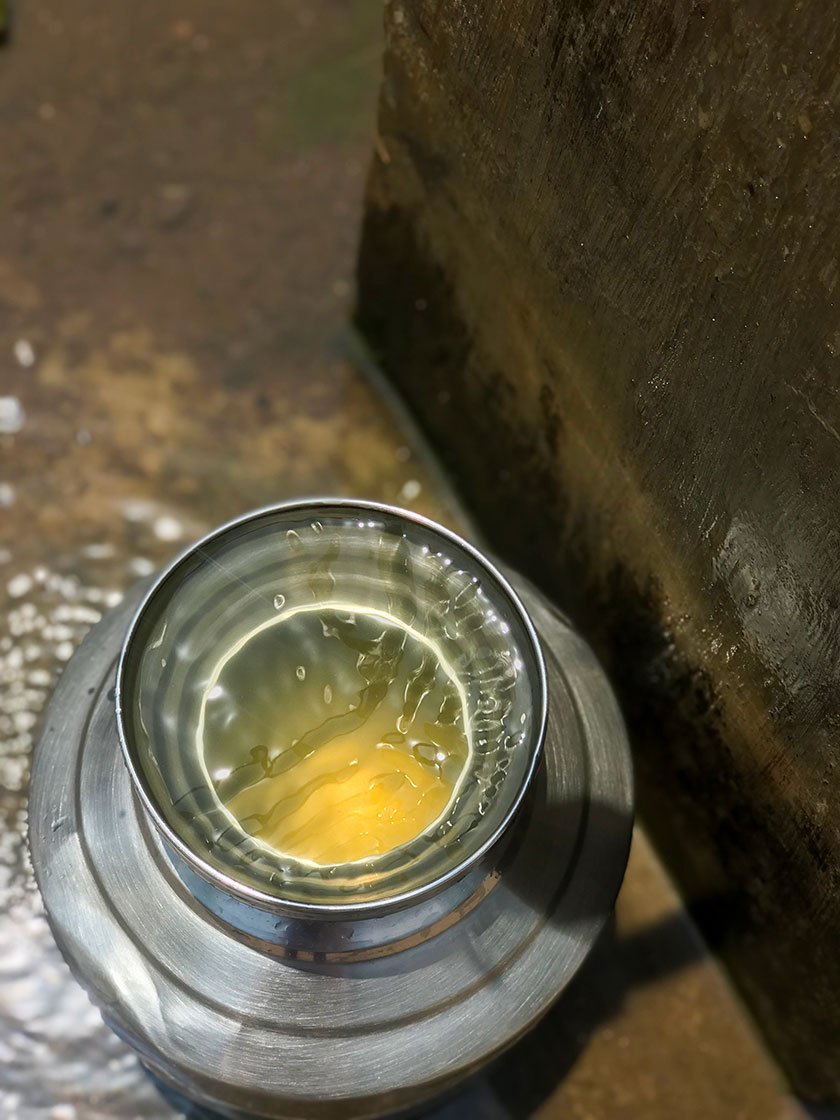 PHOTO • Shraddha Agarwal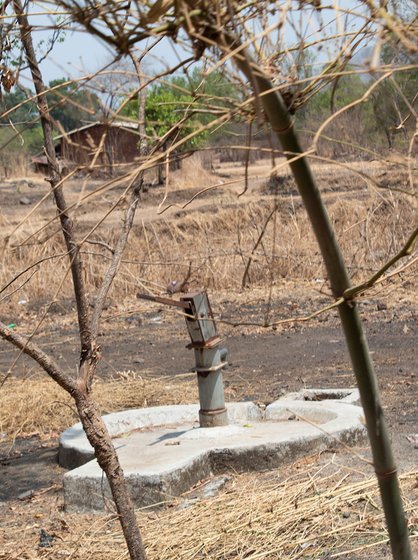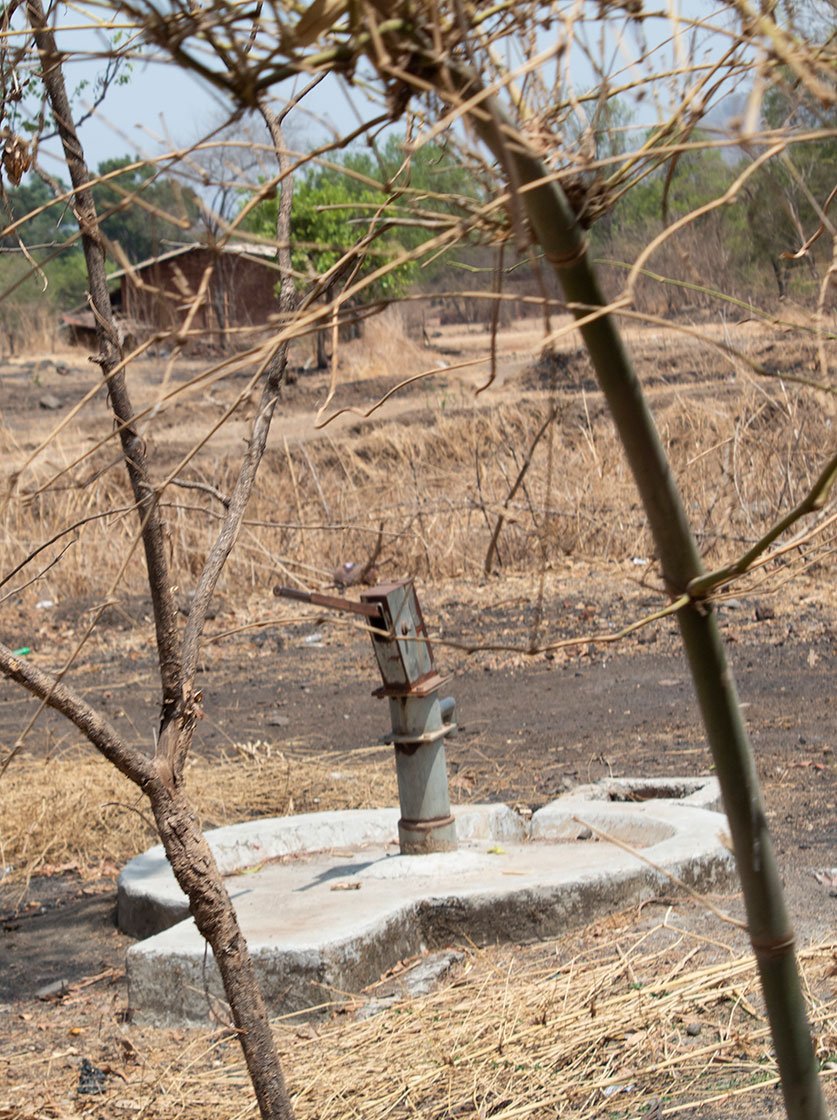 PHOTO • Shraddha Agarwal
It takes Nandini around 50-60 minutes to go to the well and return home, and she makes at least four trips in her day – twice starting at 6 a.m., once around noon, and then again in the evening at 6 p.m., before it gets dark. "I can't stop mid-way to rest," she says. "It's already hard to balance the pots. It will take all day if I keep putting them up and down from my head."

This daily labour of collecting clean water – across a total of 24 kilometres in four trips – has caused her severe knee pain. "It has ruined my knees," says 34-year-old Nandini. So instead of carrying nine litres of water in three metal pots, she now hauls eight litres in two plastic pots. Her husband Nitin owns two acres on which the family cultivates rice and chickpeas, and he occasionally also works as a driver.
Mamta Rinjad, who fainted that day in March, also makes 4-5 trips a day to the well, carrying two pots on her head and one at her waist, each containing four litres of water. The 25-30 kilometre daily walk for water is even more difficult for her because of a disability. "One of my legs is shorter than the other since birth," she explains. "My leg goes numb when I carry water on my head every day."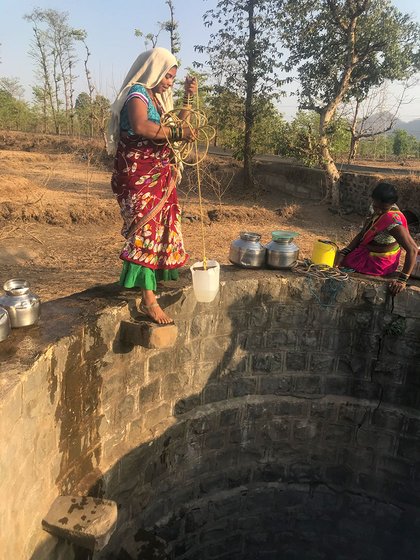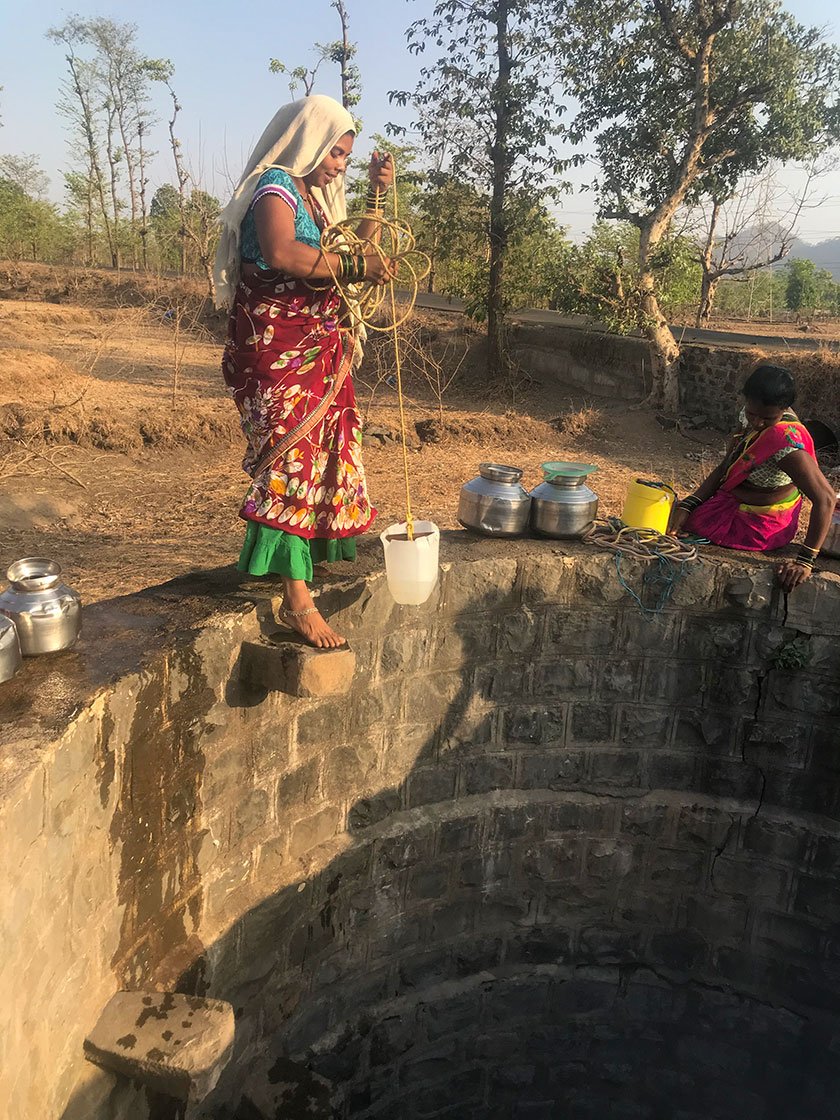 PHOTO • Shraddha Agarwal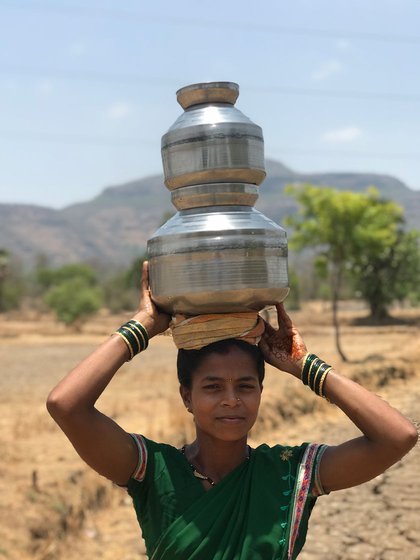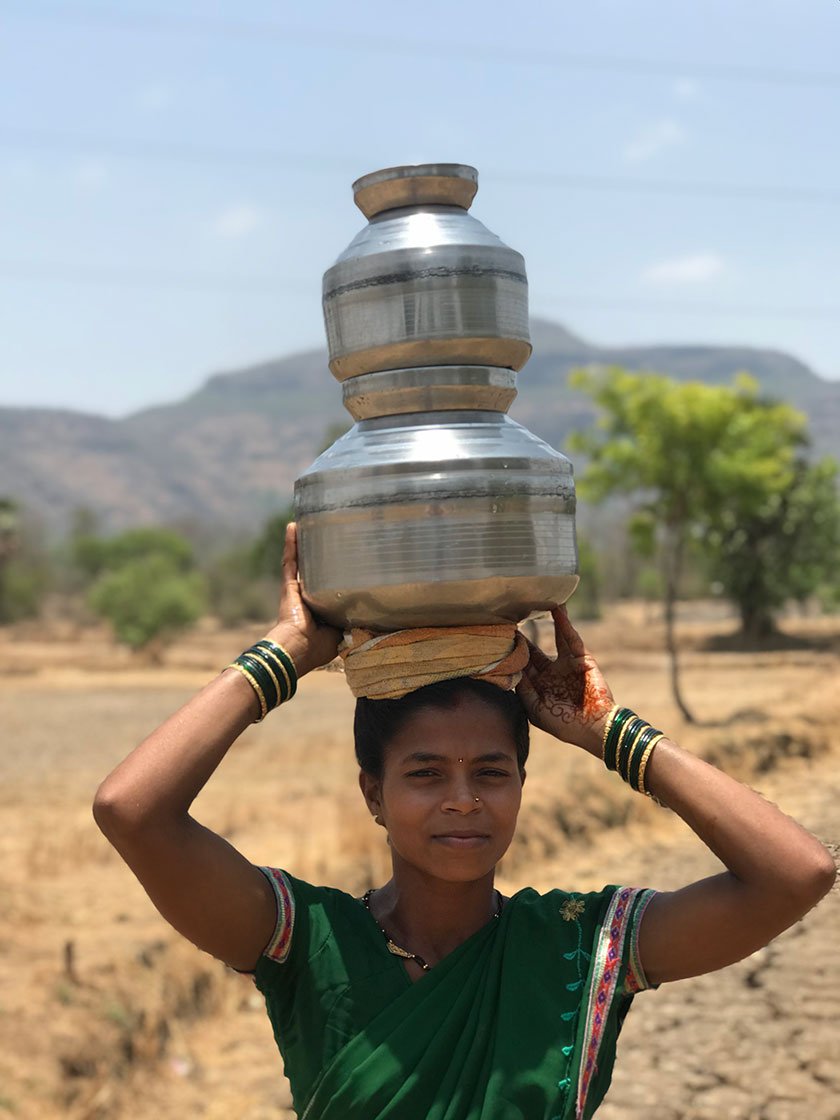 PHOTO • Shraddha Agarwal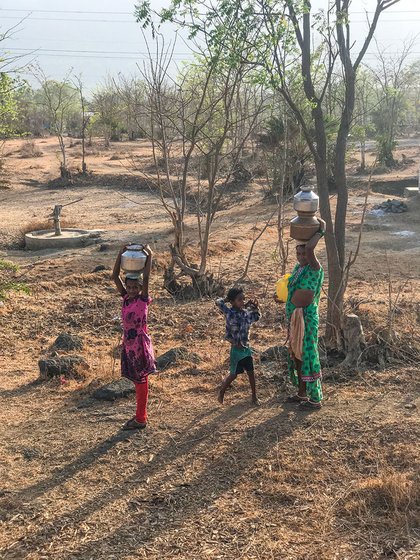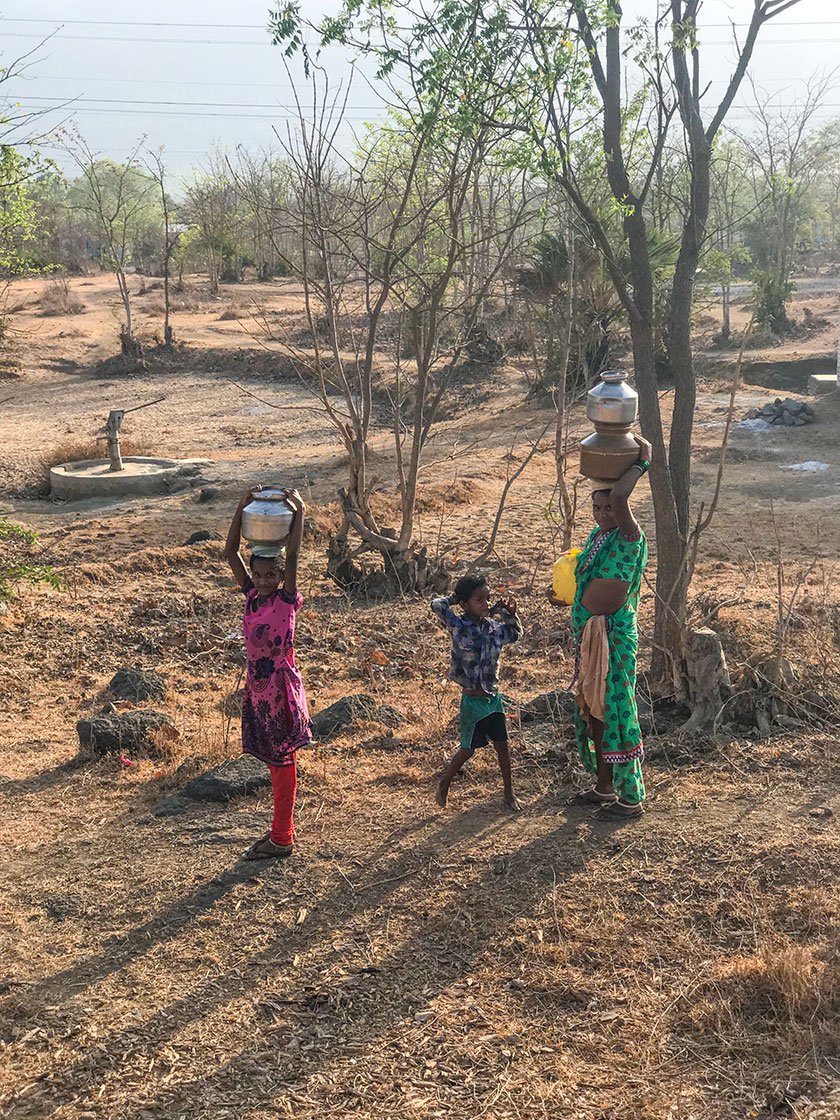 PHOTO • Shraddha Agarwal
In desperation, over the years, some members of around 20 families from Galtare have moved permanently to a hamlet on forest land around eight kilometres from the village, where they cultivate crops on forest land plot. "We have a well in our pada [hamlet] with clean water in it," says Deepali Khalpade, who belongs to the Warli community, and shifted to the pada five years ago. "Even though it takes me an hour to walk to the temple [where she works as a gardener], it's better than living in the village without water."

Every summer, for five years, the women of Galtare have participated in a morcha to the house of Vishnu Savara in Vada town, around 30 kilometres from Galtare. Savara is a Bharatiya Janata Party leader and former minister for Tribal Development. Every time, they are turned away with false hopes.  "Even though Vishnu saheb belongs to our village he has done nothing to help us," Yogesh says.
It's noon on a Sunday as we speak, and the women and young girls are stepping outside their homes yet again, carrying several empty pots "Clean water is a luxury we cannot afford. I have learned to balance two handas on my head. It saves us time," says Aasmita Dhanva, 15, while rushing to join a line of women waiting near the hand pump for their turn to fill water. "My chest and back hurt from using the pump. The pressure of the water is so low that it takes 20 minutes of pumping to fill one six-litre handa, says 27-year -old Sunanda Padwale. Her 10-year- old daughter Deepali takes over the task from her mother. She tries to work the pump only to realise the water is over.