"We have not found any work since Monday [March 16]. Where do I bring the money from?" says Vandana Umbarsada, referring to her seven-year-old granddaughter's insistent demand for Rs. 5.
Sitting in her aangan in Kavatepada of Palghar district, 55-year-old Vandana, who works at various construction sites in Vada taluka of Maharashtra, says, "We don't know what is happening. My son told me to stay home because there is an illness spreading around us and the government has asked to not leave our homes."
It's around 4 p.m., and many of Vandana's neighbours are gathered outside her house, discussing various matters, but mainly the present Covid-19 crisis. Only one of them, a young girl, says everyone must maintain some distance while talking. Kavatepada has around 70 households, the people here estimate, and every family belongs to the Warli community of Adivasis.
Until the state-wide lockdown began, Vandana and her neighbour Manita Umbarsada would start their day at 8 a.m. and walk 10 kilometres for over an hour to construction sites in and around Vada town. There, labouring from 9 a.m. to 6 p.m., they earned Rs. 200. Vandana says this fetched her around Rs. 4,000 a month. But now the construction site contractors don't have any work for her.
"My sons are also not getting any work. We need to buy food but without working how will we get any money?" she asks. "Our rations are getting over. Should we just make chutney and feed our children then? I want this to end soon."
Vandana has three sons and 11 grandchildren. Her sons work at brick kilns or construction sites in Vada – a taluka with a population of 154,416 people in 168 villages. Vandana's husband Laxman, who worked in a local shop, passed away 15 years ago from complications related to heavy drinking.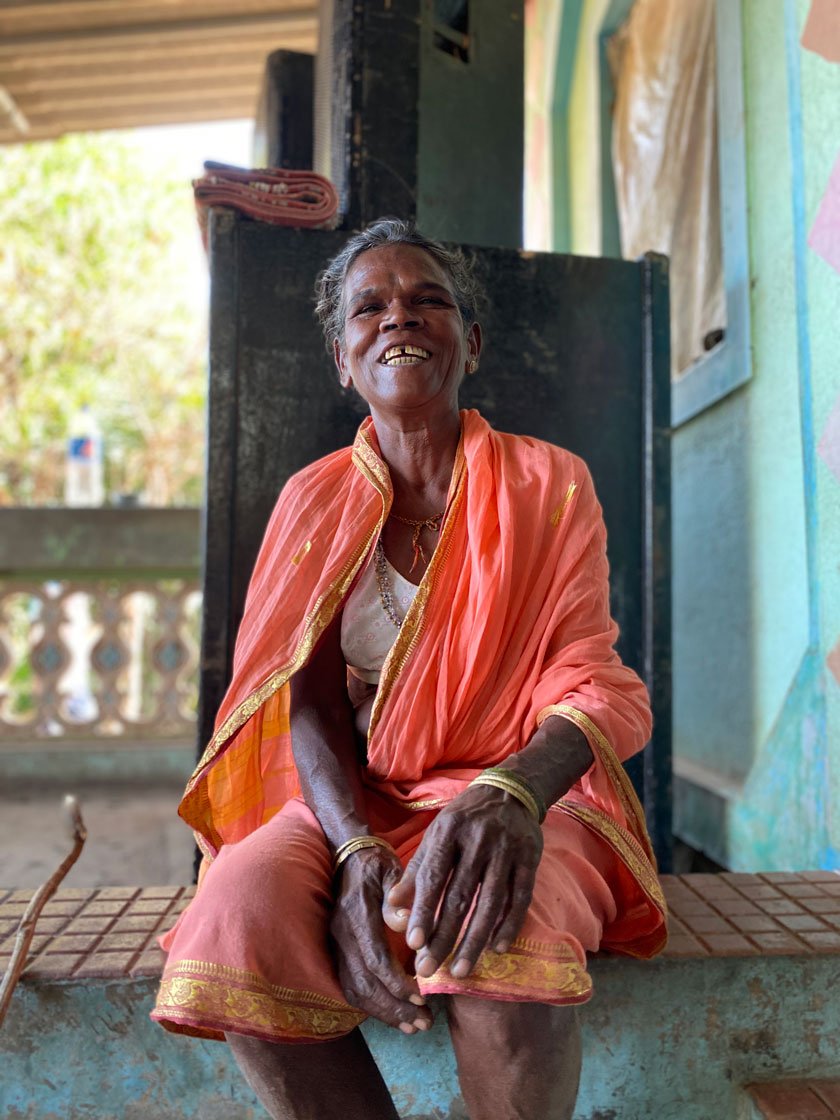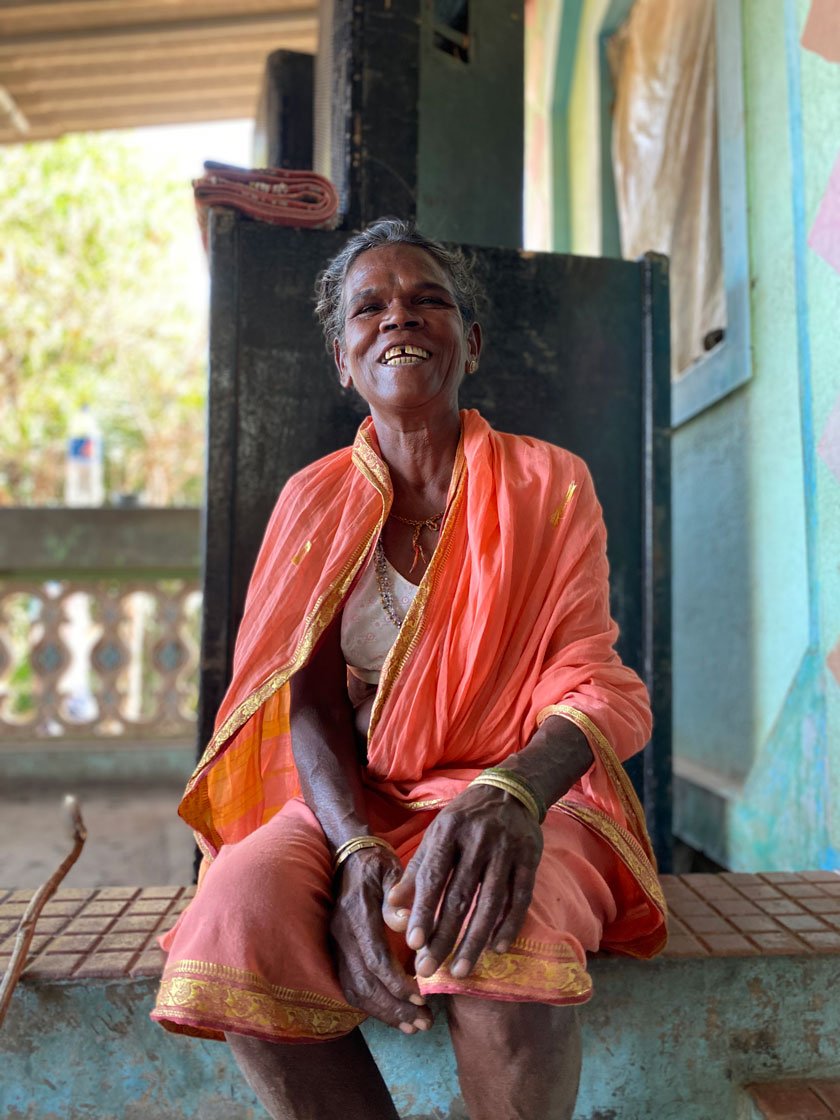 PHOTO • Shraddha Agarwal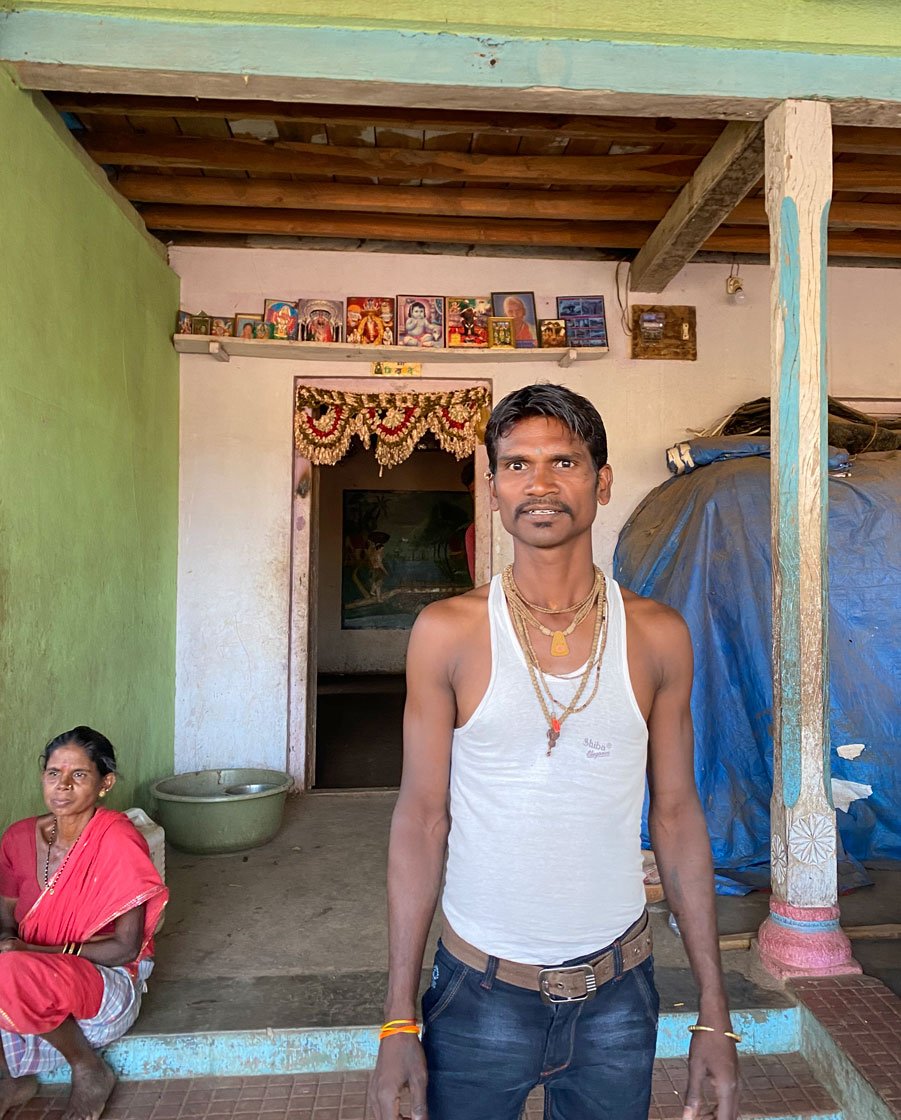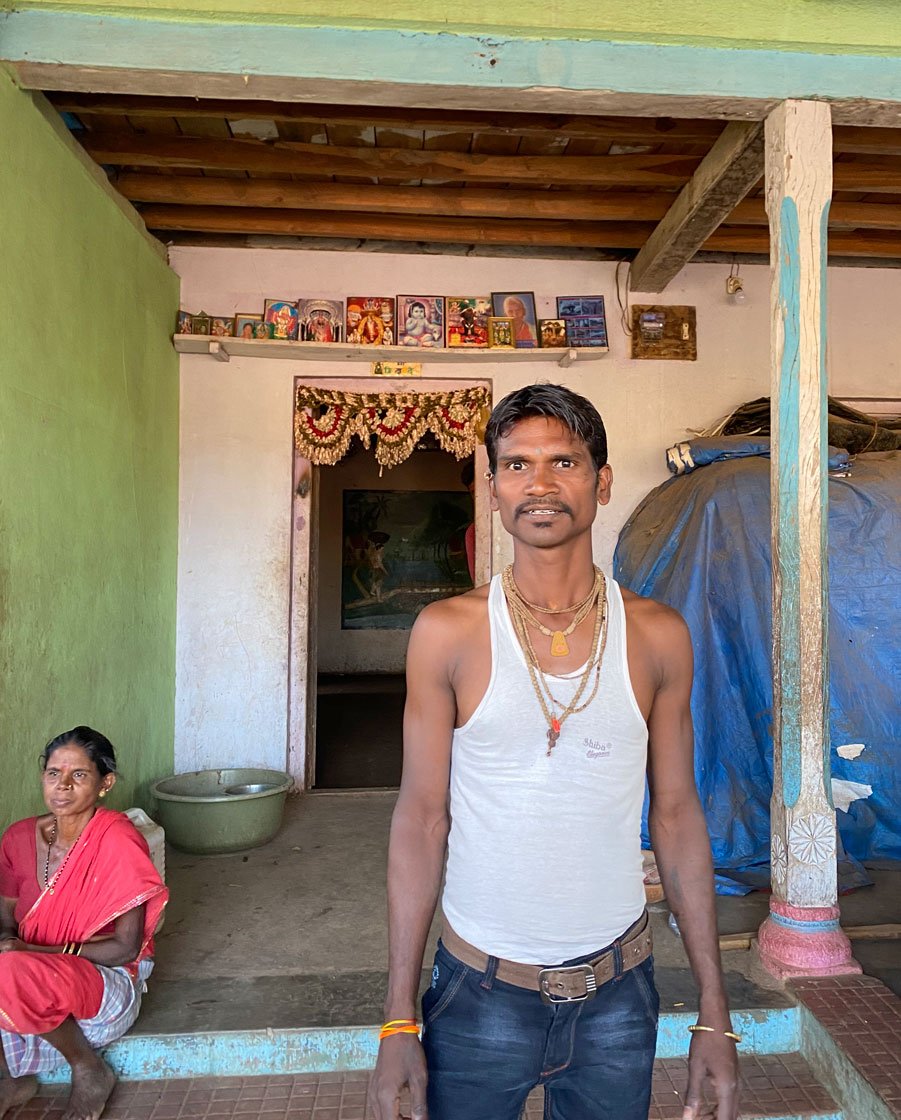 PHOTO • Shraddha Agarwal
Many from Kavatepada migrate seasonally for work to Mumbai – around 90 kilometres away – leaving their families behind. "My son and daughter-in-law are in Bhiwandi [around 45 kilometres from the pada ] for three months of daily wage work on a construction site. I have the responsibility of feeding and taking care of their children. Now that the schools are shut they don't get mid-day meals," says Vandana.
Her middle son, Maruti, 32, who works at construction sites in Vada town, says, "The government has shut down everything to prevent this disease from spreading everywhere." He too is out of work since March 16.
"News channels show that we should wash our hands every hour with soap and drink lots of water to fight the disease," he adds. "But soaps will not save our lives if we die of hunger first."
He lives in a 12 by 12 feet house in Kavatepada with his mother, sister-in-law Vaishali, wife Manisha (both homemakers) and two children. "My sister [in law] has to be taken to a hospital every week. She has high diabetes and needs injections regularly," he says. Each insulin shot costs Rs. 150. "We barely survive on my daily wages. Without any work how will I take care of my family?"
Manita Umbarsada, 48, who lives next door to Vandana, is among the group gathered outside that afternoon, talking. She too earns Rs. 200 a day for eight hours of labour, loading and unloading heavy materials at construction sites. "This work is still better than farm work. At least here we get paid on time and don't have to work in the sun the whole day," she says. "But now nobody is giving us work in Vada, so we will have to go look for farm work nearby."
They are managing for now with stored grains that remain for this month, but are unsure how they will survive in the coming days without any work or money
Manita's husband, Babu, 50, lost his leg to diabetes 10 years ago and hasn't worked since – he used to be a tenant farmer. They have five sons, who too work at construction sites or in small factories in Vada. Her youngest son, Kalpesh, 23, works in a pipes-manufacturing factory for Rs. 7,000 a month. "They have asked us to not come to work. We don't know if they will cut our salary or not," he says, worried.
The family, including six grandchildren, consists of 15 people. No one has any income coming in right now. They are managing for now with stored grains that remain for this month, but are unsure how they will survive in the coming days without any work or money.
Three houses away, Sanjay Tumda, 18, says he hasn't earned anything since March 17. He works at brick kilns in Palghar district for around 20 days a month for a daily wage of Rs. 300-400. A labour contractor in Vada informs him if there's any work. He hasn't come for a week. "I saw in the news that all shops will be closed this month," Sanjay says. "We are already low on food grains. From next week our food will start getting over."
Ajay Bochal, 20, who works at construction sites too, expresses the same worry. "My mother has been making only
sevaga sabji
[drumsticks] for two days now. If I don't get work soon, we will have to ask for money from others." Ajay's mother Surekha, 42, stopped working as a domestic worker in Vada town some months ago due to exhaustion. Her husband Suresh drinks heavily and hasn't worked for a while.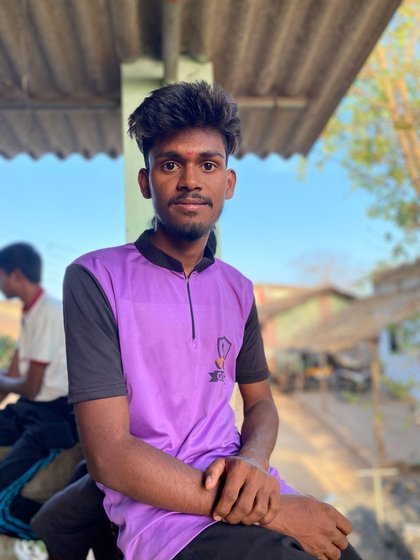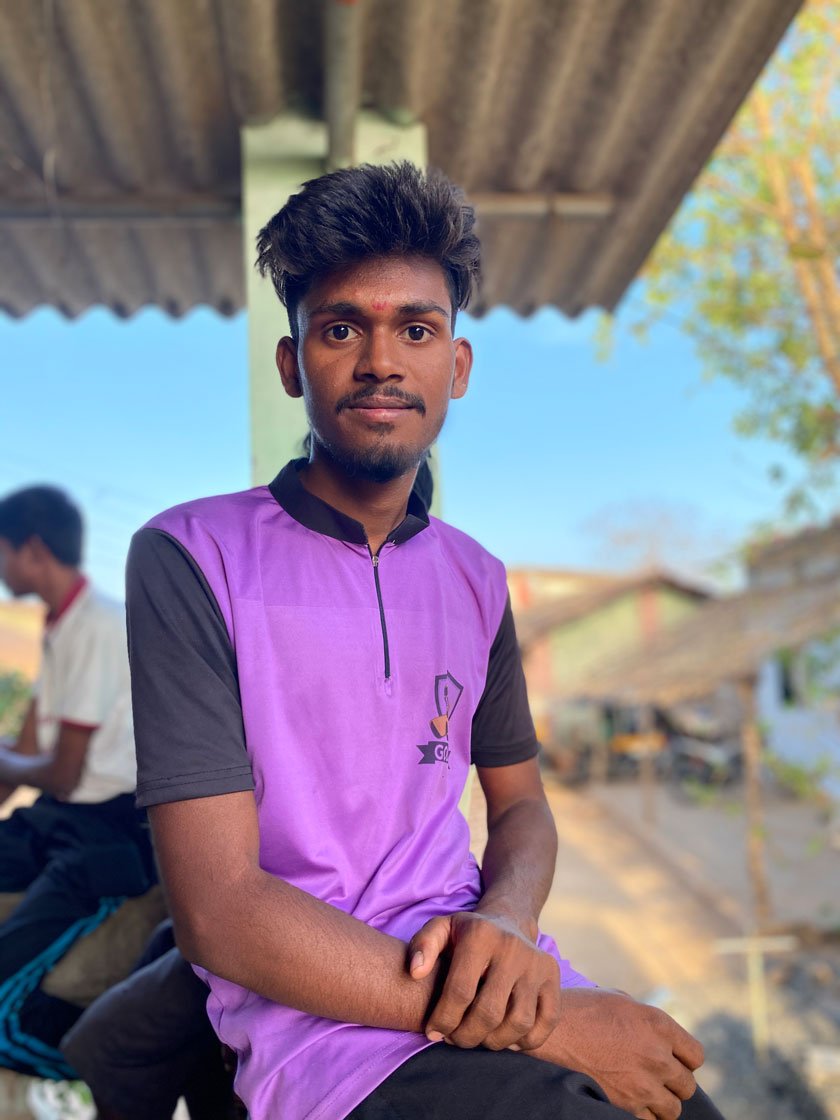 PHOTO • Shraddha Agarwal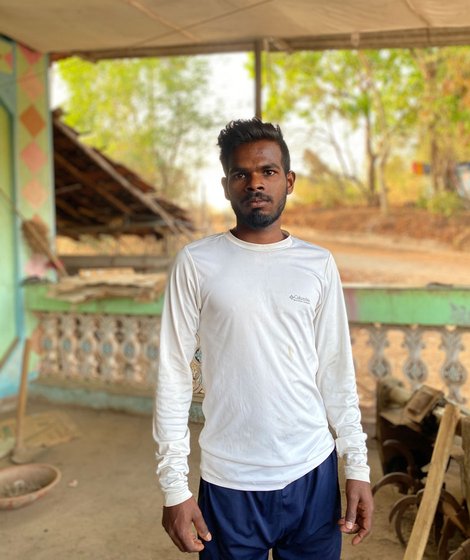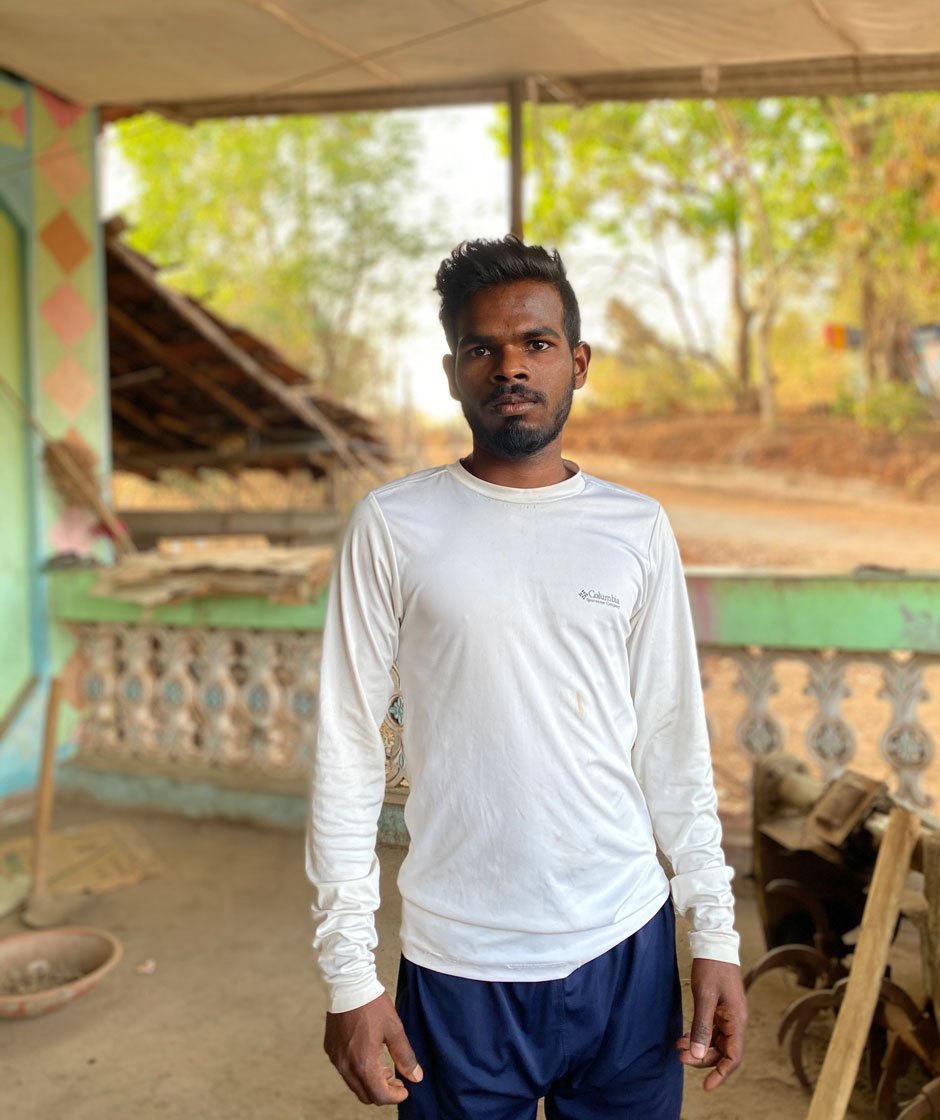 PHOTO • Shraddha Agarwal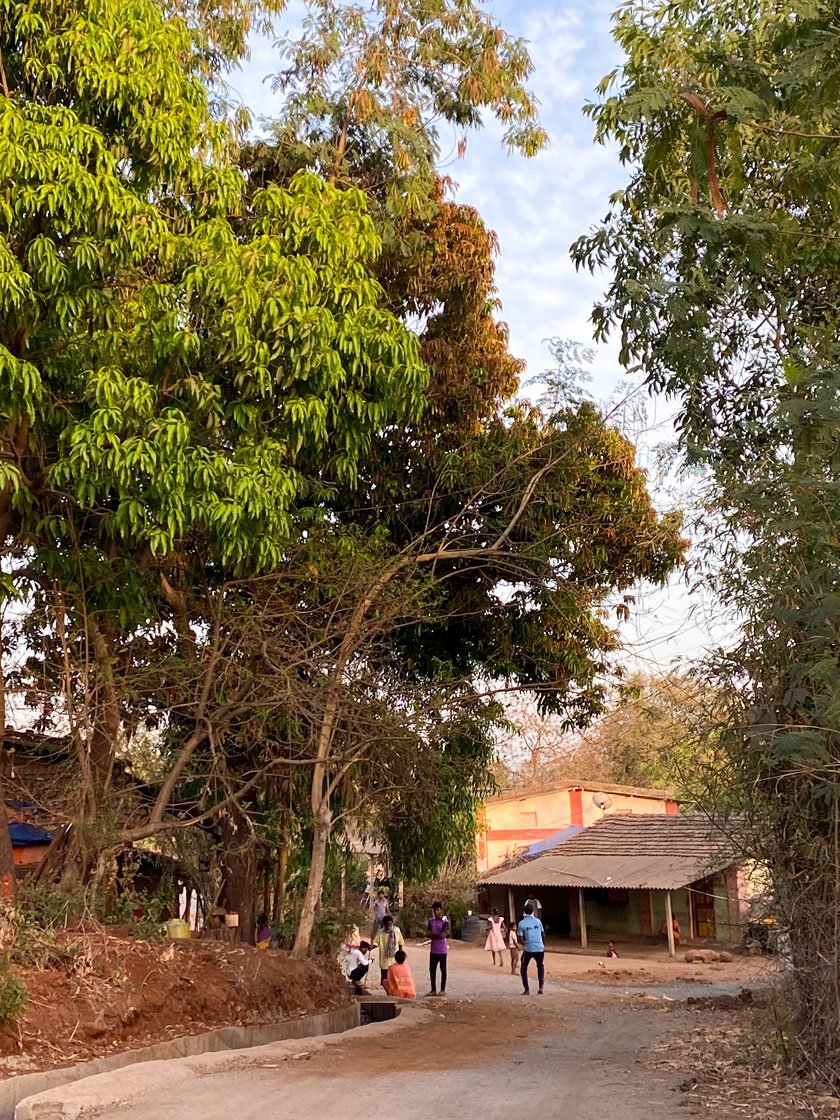 PHOTO • Shraddha Agarwal
The family has nearly run out of rations. "We get 12 kilos of wheat [for Rs. 2 a kilo] and 8 kilos of rice [for Rs. 3 a kilo] every month under the government scheme [PDS]," Ajay says. "Now we need money to buy this month's grains." The PDS shop in Vada stocks up on the 10th of every month. Ajay says they go to the shop sometime after that date, whenever their rations are about to get over. By March 20 last week, the family's stored rations were nearly over. When I spoke to Ajay on the phone two nights ago, the family still hadn't got any grains. He had some rice and dal for dinner. Ajay is hoping his mother will find work at a farmhouse nearby.
"The immediate problem for daily wage labourers isn't Covid-19. It is the fear that they won't get to eat," says Dr. Avinash Supe, gastroenterologist and surgeon at KEM hospital in Parel, Mumbai. "Workers need daily income in order to survive day to day, but it is important that migrant labourers don't travel back to their villages right now. Any kind of movement from rural [areas] to cities or otherwise will only increase the chance of community transmission. We also need to start educating people at large about the virus and the precautions one must take."
The nearest primary health centre (PHC) for the residents of Kavatepada is in Vada town. "We don't know what is happening and have no facilities in place to run any tests related to coronavirus. We can only do a simple blood test," says Dr. Shaila Adhau, who works at government rural hospital in Vada. "We have to prevent further spreading of this virus and self-isolation is the only way."
But for Kavatepada's residents, isolation is less urgent right now than work, income and food. "Modi sarkar has asked to keep everything closed and stay at home due to the spread of virus," Vandana says, anxiously. "But how can we afford to stay home?'