Vitthal Chavan has spent the last two months waiting for a call. On February 28, he went to the NAFED centre in Osmanabad's Kalamb taluka to register his nine quintals of tur – so that the government would then purchase it from him. But the official only wrote his name and number in a notebook and told him, "You will get a call."
"I have called them every alternate day, visited the centre 4-5 times since February 28," he says, sitting across the official's table at the centre on a steaming morning in early May. Vitthal has a nine-acre farm in Pangaon, and has once again travelled 25 kilometres to reach Kalamb only to ask if his tur (a lentil) will be procured. Several other farmers with similar problems look on. "They kept saying the storage is full or not enough gunny bags were available. Now the deadline is gone and I do not have any evidence of my registration."
Because of a bumper crop of tur last year, around mid-December 2016 the Maharashtra government set up National Agricultural Cooperative Marketing Federation of India (NAFED) centres in various districts and talukas to ensure that the traders who purchase produce from farmers do not rob them by negotiating throwaway prices for the abundant dal .
But the NAFED centres were grossly unprepared. The official at the Kalamb centre does not deny this. He is engaged in a discussion with S. C. Chavan, secretary of the Agriculture Produce Market Committee in Kalamb. "We are preparing a report and sending it to the government," says Chavan. "There are several farmers who had brought their tur before the deadline, but we could not accept it because of certain problems. The government will respond and we will act accordingly."

'They kept saying the storage is full or enough gunny bags were not available. Now the deadline is gone and I do not have any evidence of my registration'
The deadline of the NAFED centres was extended thrice – to March 15, March 31 and April 22, after Cabinet minister (Cooperatives, Textiles and Marketing) Subhash Deshmukh promised the state would buy every bit of tur . This was a relief for farmers who had stacked the dal in their homes and were struggling to get it registered.

But after April 22, the Maharashtra government refused to buy tur from farmers, and said the deadline will not be further extended. Only the officially-registered tur that the farmers had dropped off at centres before April 22 would be accepted by the government.
Vitthal Chavan's stock was not in among this lot, though he – like many other farmers – had brought the lentils to the centre ahead of the deadline. But with only an informal notation by the official, Vitthal has no evidence in hand that he came to the centre in time. "How do I trust them?" he asks, anxiously. "What if they just tear out the page where my name is written? It has been months since I harvested the crop. The stock is worth 45,000 rupees but it is lying at my house. If they do not buy it, I will have to sell it at a throwaway price [even as low a Rs. 1,000 a quintal]. The tur can deteriorate once the monsoon begins."
Last year, after several years, many farmers in Marathwada had moved away from the water guzzling sugarcane and instead sowed tur , a traditional food crop. They shifted because drought was much more acute in 2016 than in previous years. And they got a bumper crop – 20 lakh metric tonnes (across the state), says Subhash Deshmukh, compared to 4.4 lakh metric tonnes in 2015.

The shift away from sugarcane to a sustainable food crop could have, over time, helped conserve water. However, the government's handling of the crop is likely to make tur unattractive in the market for at least a year.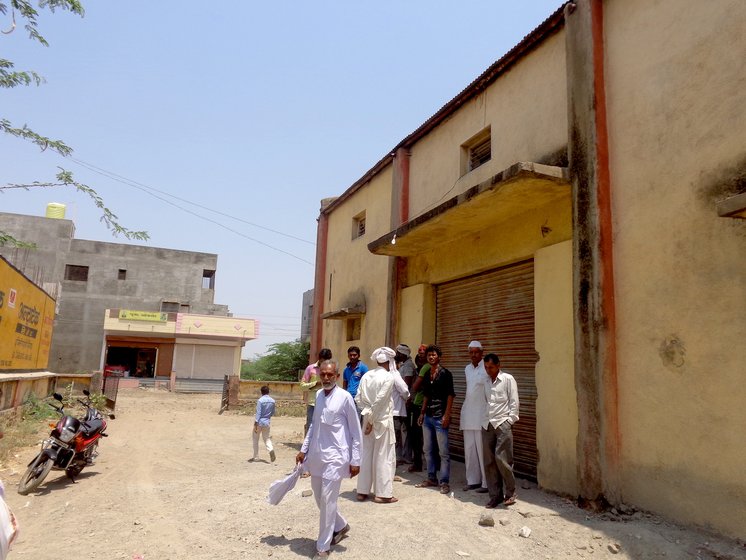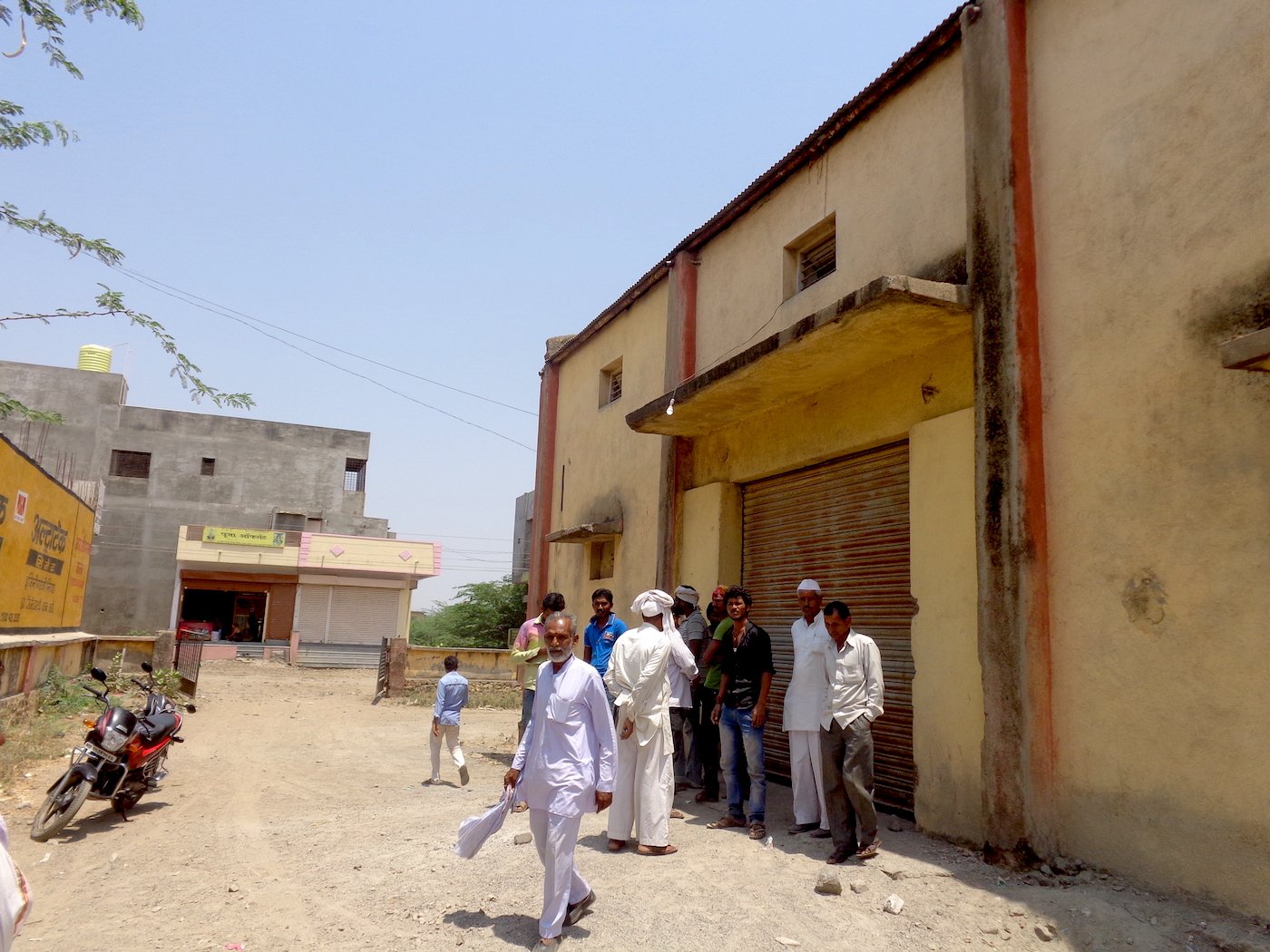 PHOTO • Parth M.N.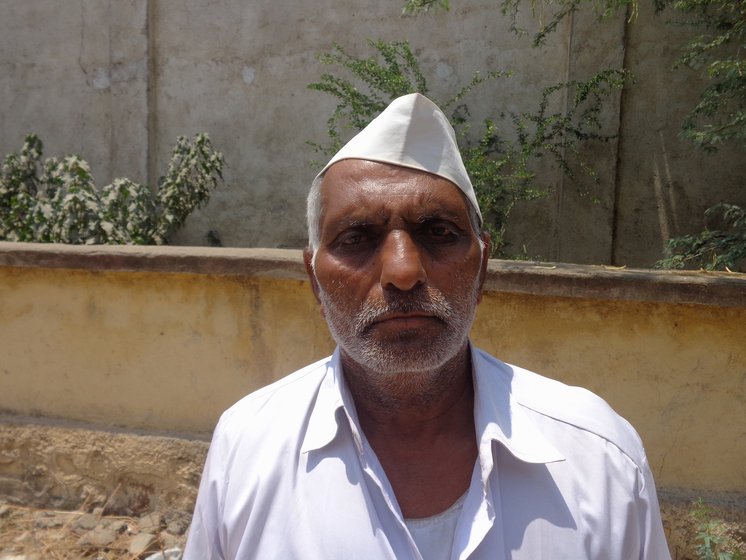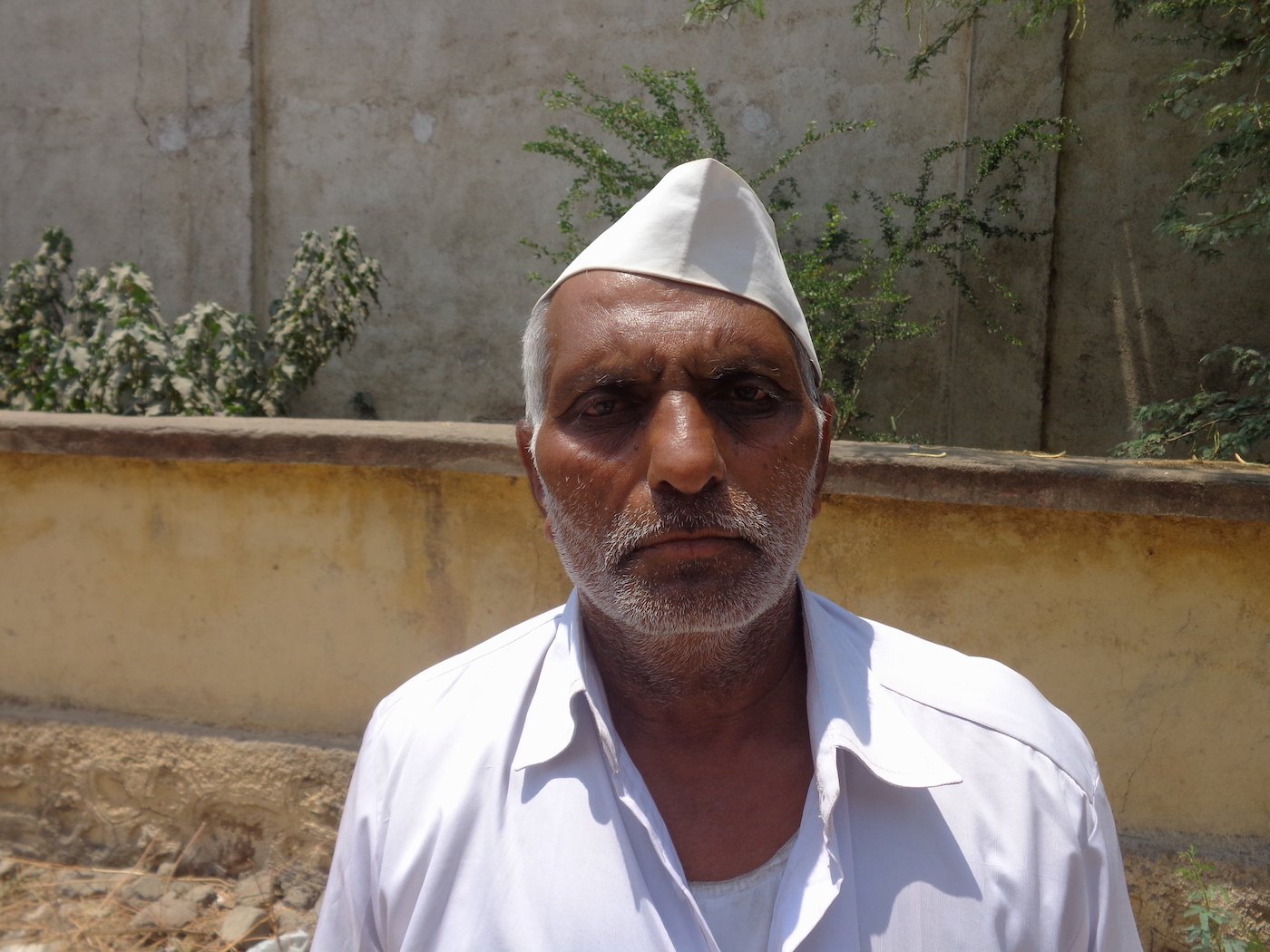 PHOTO • Parth M.N.
The wholesale market price for tur in Maharashtra was around Rs. 10,000 per quintal in 2014-15, which dropped in anticipation of a good crop. To the government's credit, had it not initiated the NAFED centres and fixed the minimum support price [MSP, decided by the state to support farmers] at Rs. 5,050, the market rate would have plummeted below Rs. 3,000 per quintal following the bumper crop.

But oddly, even when the impending quantity of production had become clear, the Indian government imported 57 lakh tonnes of tur from other countries at Rs. 10,114 rupees per quintal – as it does every year in varying quantities.
The state, however, said in a GR (government resolution) that it has purchased more than the NAFED mandated 25 per cent of the produce of Maharashtra farmers. By April, 4 lakh metric tonnes of tur has been already purchased, says Deshmukh, and another 1 lakh metric tonnes has been registered for procurement. "We have followed the due procedure to ensure the farmers get their dues," he says.
But the official production figure of 20 lakh metric tonnes is conservative. Tur is often sowed as an 'interior' crop – within two strands of sugarcane or other crops. It does not require much water, is harvested in about four months and is regarded as a bit of a bonus. Which is why many farmers only mention the main crop on their land documents. For the number of hectares under tur, the government only calculates the production of farmers who have stated tur on their papers. Reports indicate at least three times of what is registered this year is still languishing with farmers.
Meghnath Shelke, 58, a farmer from Dhanora village in Osmanabad, failed to get his six quintals of tur registered in spite of visiting the NAFED centre several times. "Once they sent me back because they did not have a weighing machine, then they said if I leave my stock here, it could be stolen and the centre would not be responsible for it," he says, and points to six sacks of tur piled up in a tiny room of his house. "For almost a month, the centre was shut. It never remained consistently open."

'The government had promised to buy every bit of tur. If the state does not live up to its promise, it will be a severe setback for us for the kharif season'
Besides tur , Shelke cultivates soybean and cotton on his eight acres. Every time he was sent back, he had to come home 10 kilometres from the NAFED centre carrying the six quintals. "I have spent hundreds of rupees merely on the commute [by tempo]," he says. "The government had promised to buy every bit of tur . If the state does not live up to its promise, it will be a severe setback for us as we have to invest in preparations for the kharif season."
Vitthal, in the meantime, has given up and decided to head back to Pangaon in the afternoon. "If the cropping season fails, we die. If it is a resounding success, we still die," he says. Already in debt and with a cropping season looming ahead, the timing of the tur crisis has been especially hard on the farmers of Maharashtra.

And after spending almost half a day at the NAFED centre, Vitthal still does not know if his dal will be accepted. As he leaves, he asks again when he should follow up. "You will get a call," they tell him.
Postscript: At the time of publication, the government of Maharashtra has extended the deadline to May 31. That does not reverse the harassment the farmers have already gone through, nor does it assure a resolution to their problem in any lasting manner.
The NAFED centre in Kalamb, Vitthal Chavan says, is now shut and his tur isn't being procured. When Chavan again phoned the official, he didn't get any specific answer.