Ram Wakchaure purchases vegetables for 275 students and others every morning from a market near his home – three kilos of potatoes, cauliflower, tomatoes and more. "I know the price of every vegetable by heart. I hang the bags on my motorbike and go to school," says the teacher at the zilla parishad school in Virgaon village.
In June, Wakchaure, 44, a resident of the Kalasgaon village in Ahmednagar's Akola taluka was transferred to the school in Virgaon, around 20 kilometres away. He had worked as a teacher in the Kalasgaon primary school for 18 years. Now, his main duty is to ensure the mid-day meal scheme is implemented (under the National Programme of Nutritional Support to Primary Education).
"The principal cannot do everything, so he has delegated responsibilities," he says, barely looking up from the mid-day meal register he is filling. "A government job gives you security, but I don't feel like I am a teacher."
Wakchaure's extra-curricular duties are not uncommon – teachers at zilla parishad (ZP) schools in Maharashtra are frequently assigned non-academic work. This, they say, leaves them with barely any time to teach.
Sabaji Datir, 42, Wakchaure's colleague at the Virgaon school, which has classes till the seventh standard, says the tasks in the course of the year total more than 100. On an average, Datir spend 15 hours a week on non-academic work. "These often coincide with school hours [four hours a day]," he says. "We try and work after school as much as we can." When the two overlap, non-academic tasks are prioritised.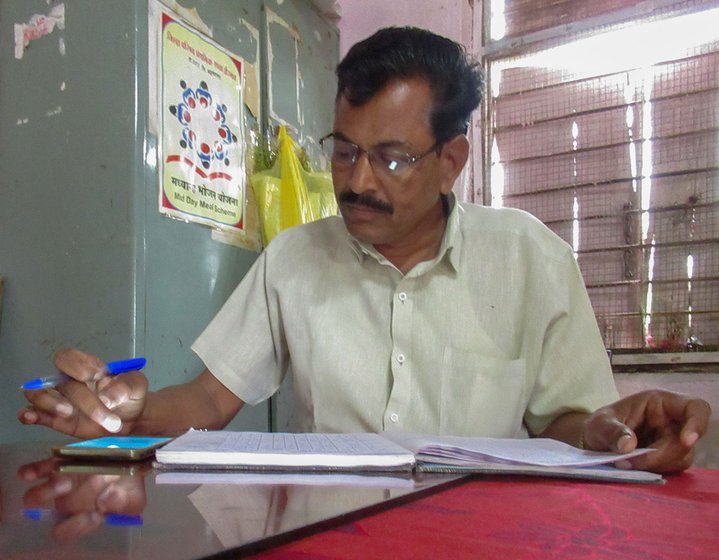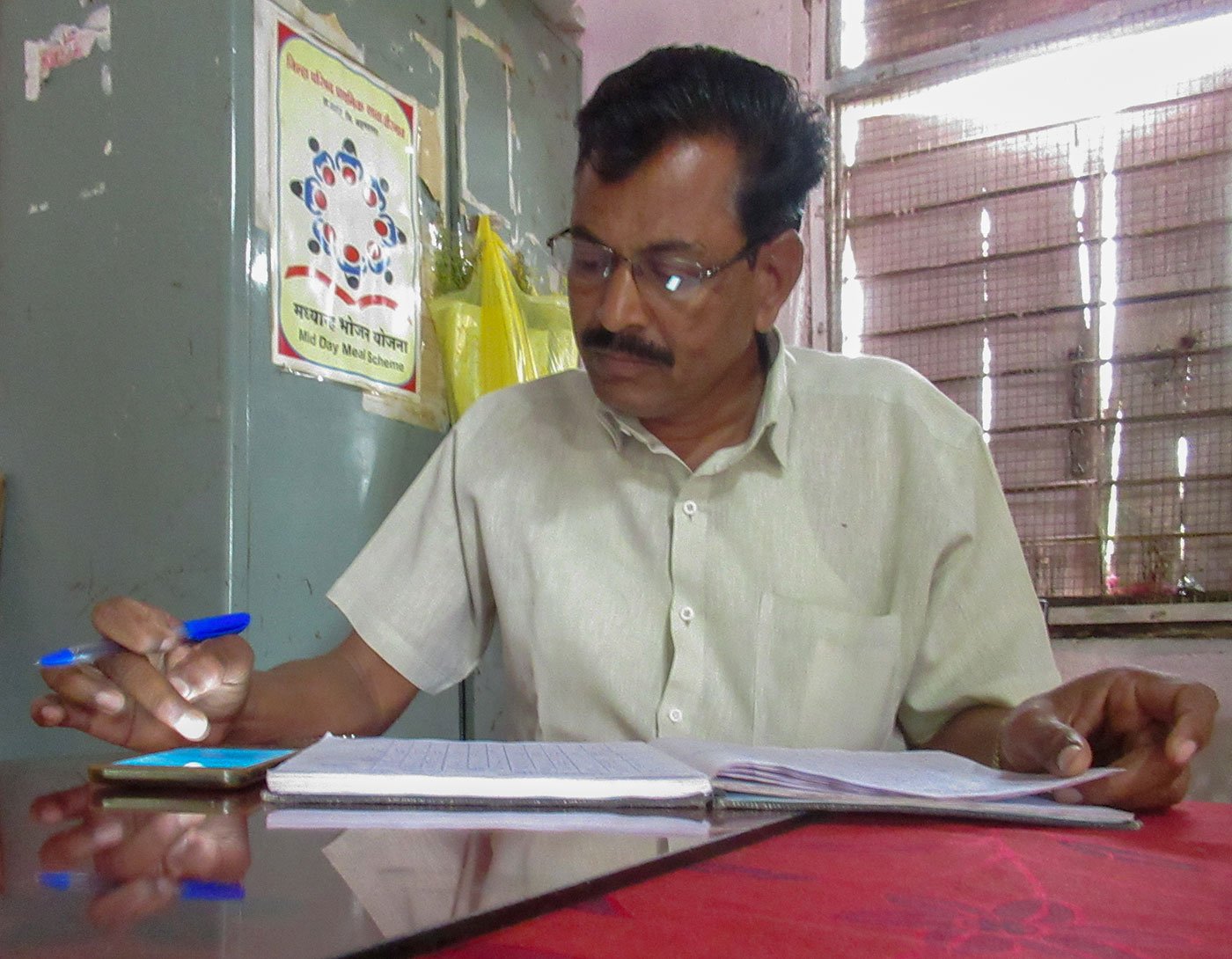 PHOTO • Parth M.N.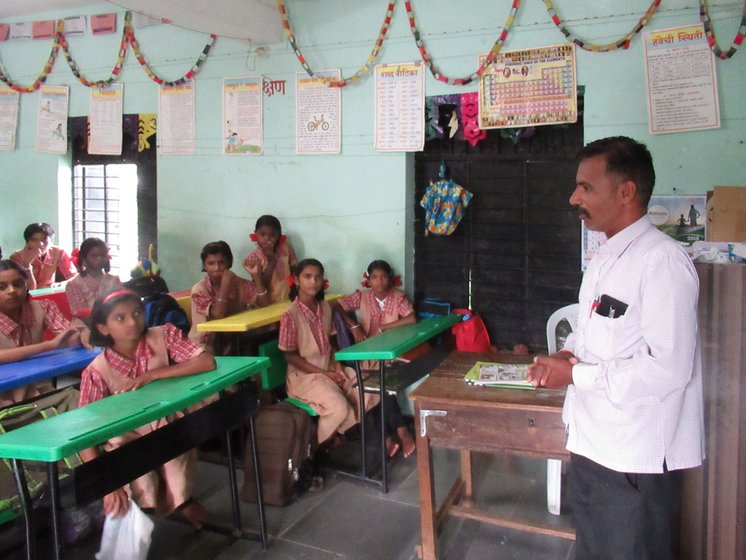 PHOTO • Parth M.N.
"According to the Right to Education (RTE) Act of 2009 (specifically, Section 27), teachers can be asked to do non-academic work only during elections, at the time of a natural disaster, and every 10 years for the census," Datir adds.

But the 300,000 teachers in Maharashtra's state schools work at all other times too on various non-teaching tasks for the district administration and state government – they check how many people in the village are living below the poverty line, examine whether government schemes are reaching them, inspect if villagers are using toilets and talk to them about the disadvantages of defecating in the open. (See ZP schools: coping without power, water, toilets )
The teachers are not paid though for these many additional tasks. A ZP school teacher, who is required to be a graduate plus have a diploma in Education, and a secondary school teacher, who must be a graduate with a BEd degree, start work with a consolidated salary of Rs. 25,000. They can, at most, as a principal, earn Rs. 60,000 years later. This salary covers various 'allowances' – dearness allowance, travel, rent and so on. And from the consolidated salary, various sums are deducted, including professional tax and pension contributions.  With no payment for the hours of non-academic work.
'As per the RTE Act 2009, teachers can be asked to do non-academic work only during elections, at the time of a natural disaster, and every 10 years for the census', says Datir

"I once visited a village in Nashik to check how many residents are living below the poverty line," says Devidas Gire, 40, who taught at the ZP school in Urdhul village in Chandvad taluka before his transfer to Virgaon in June. "A family that owned a bungalow threatened me and said, 'Our name should be in the list'. What are we reducing our teachers to? Don't we deserve some respect? It is humiliating. We don't even get Sundays to relax."
On other occasions, Gire has also had to conduct door-to-door visits as a booth-level officer, gather documents from residents in the village, update the voting list based on migration, deaths and the addition of new voters. "It goes on through the year," he says, as students stop playing in the yard and gather around us. "Ironically, we are not threatened with a memo if we don't teach properly. But the orders from the tehsildar office leave no scope for lethargy when it comes to counting toilets."
Tired of running around doing work they did not sign up for, 482 teachers in Akola protested in front of the panchayat samiti office on September 18, 2017. They held banners that said in Marathi ' Amhala shikavu dya ' ('Let us teach').
Bhau Chaskar, Akola-based activist and a teacher at the Virgaon school, led that protest. The non-academic work, he says, has increased in the past 10 years. "Vacancies in the administration aren't filled up. Posts in the revenue and planning [departments] are empty, and the work is carried out by teachers. This non-academic work that we are forced to do hurts people's perception of teachers. They blame us for being lazy, indisciplined. After the protest, we weren't summoned as much for a while. But then it restarted."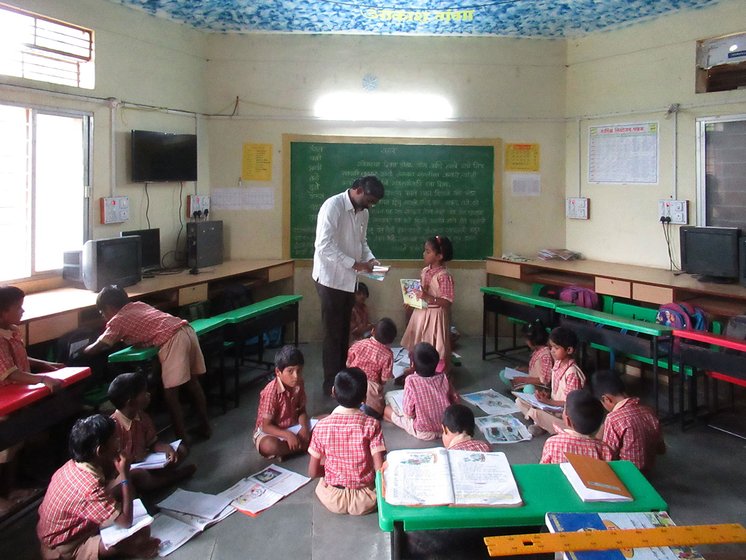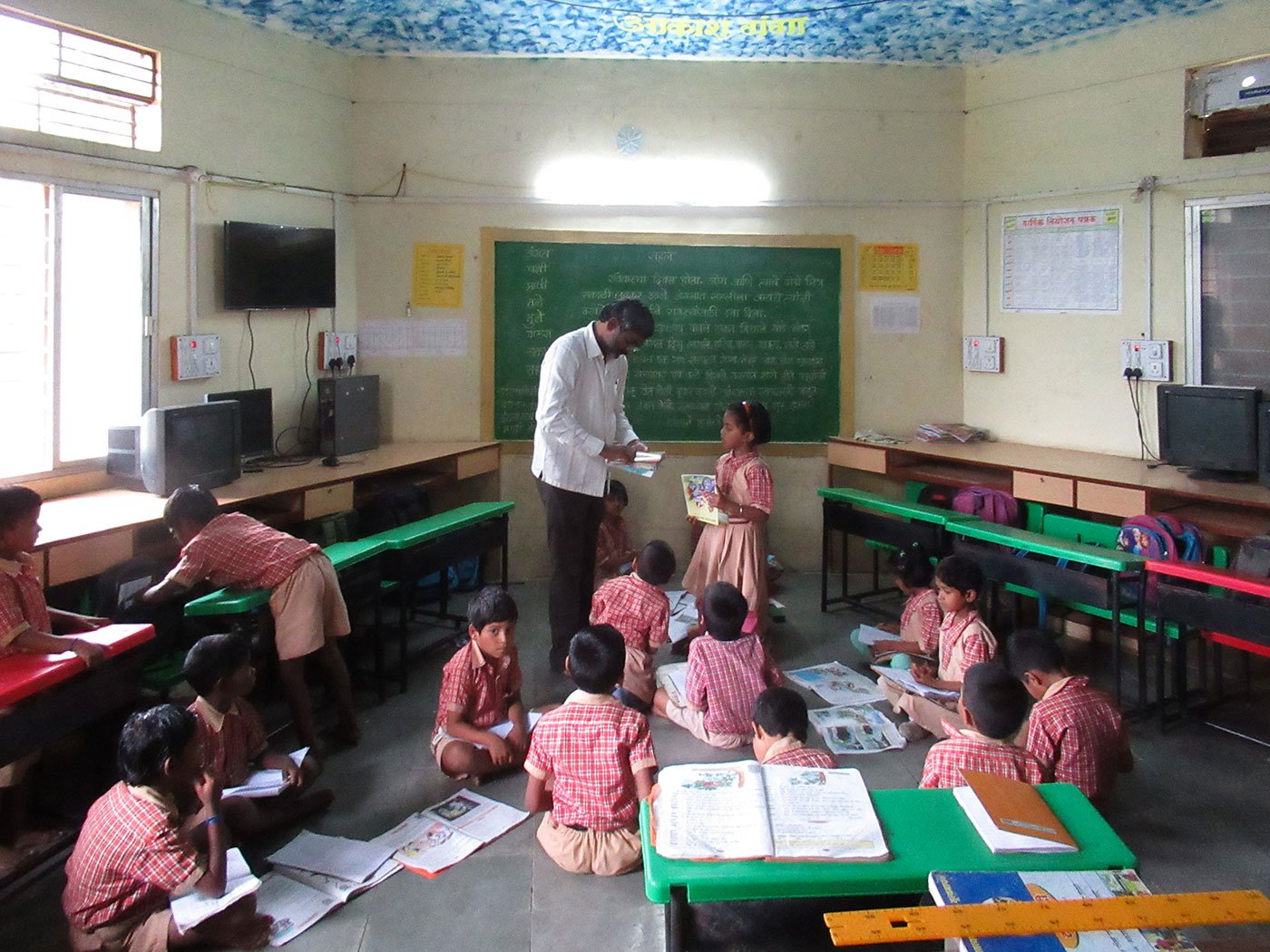 PHOTO • Parth M.N.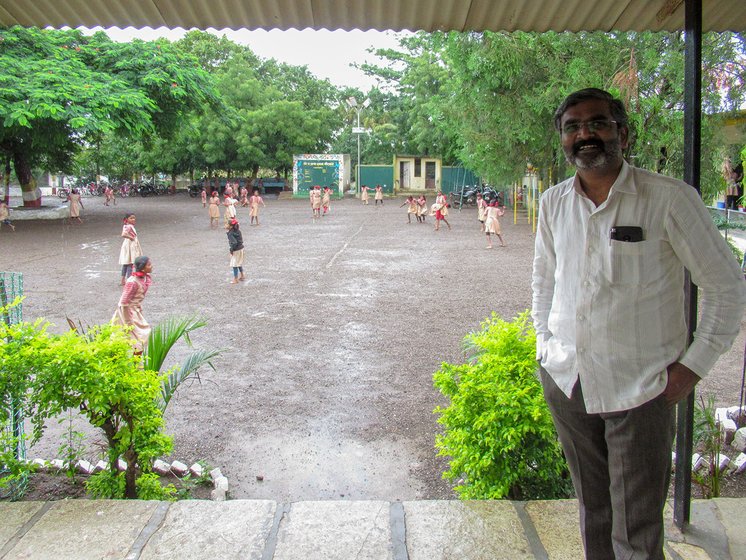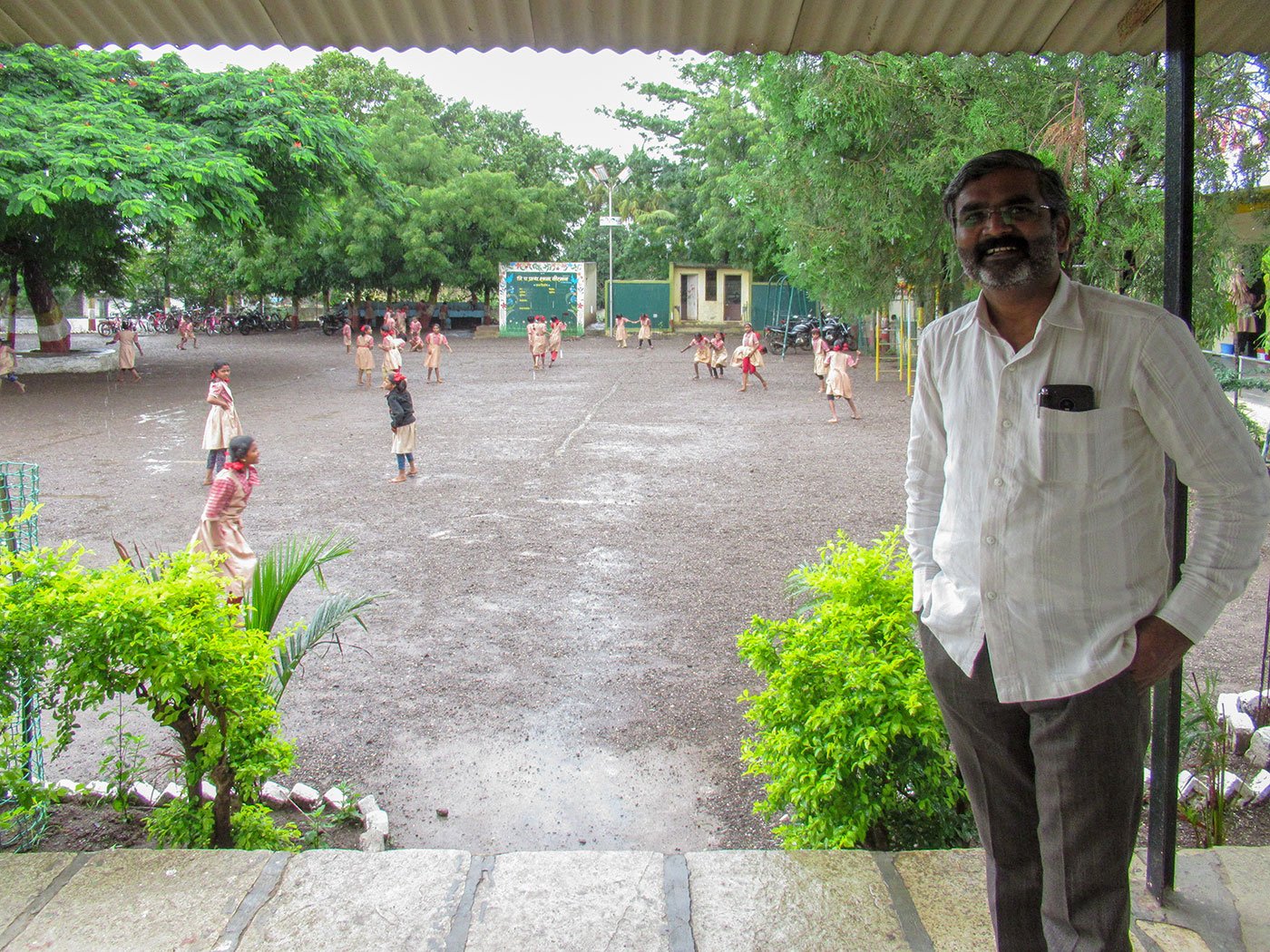 PHOTO • Parth M.N.
Women teachers have to struggle even more. Tabassum Sultana, in her mid-40s, who teaches at the girls' school in Osmanabad town, says she has to juggle between academic duties, non-academic tasks and household chores. "The work hours or timings for teachers are the same irrespective of their gender," she says. "But we also have to look after our in-laws and kids, cook food for them, ensure everything is in place before leaving home." Tabassum has two sons, both in college. "They have grown up," she says. "It was particularly difficult when they were in school. But now I am used to it."
Kapil Patil, a member of the Maharashtra Legislative Council from the 'teachers constituency' (nominated by teachers), says teachers are soft targets. "They are educated, available and government servants. This is one of the reasons the number of students is declining in zilla parishad schools in Maharashtra. (See Sometimes, there's no place like school ) Teachers are not available to teach, which does not mean they are on holiday. They are slogging elsewhere. And students suffer the most in the process because it has a direct impact on the quality of education."
At the receiving end are around 4.6 million students (2017-18 figures) who study in 61,659 zilla parishad schools in Maharashtra. The ZP schools offer free education and most of the students are from families of farmers and agricultural labourers, many from Dalit and Adivasi communities who cannot afford private schooling. "This is compromising the education of a section of society," says Solapur-based activist and teacher Navnath Gend. "But when teachers refuse to work as booth level officers, the local administration even threatens them."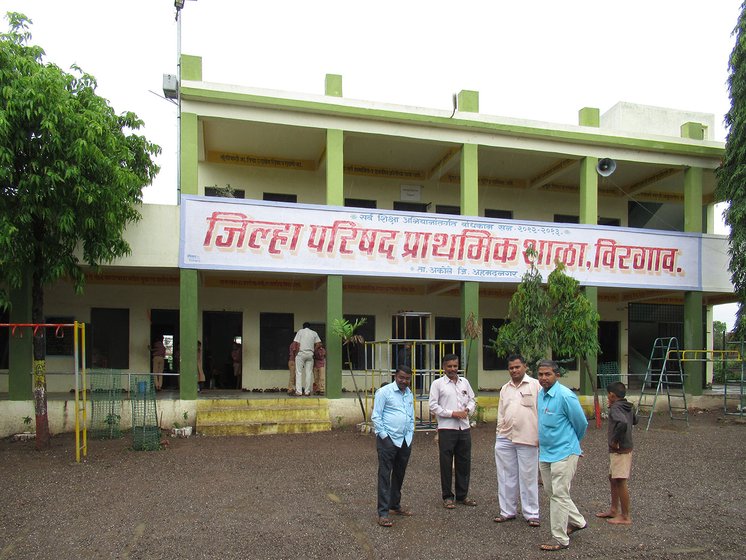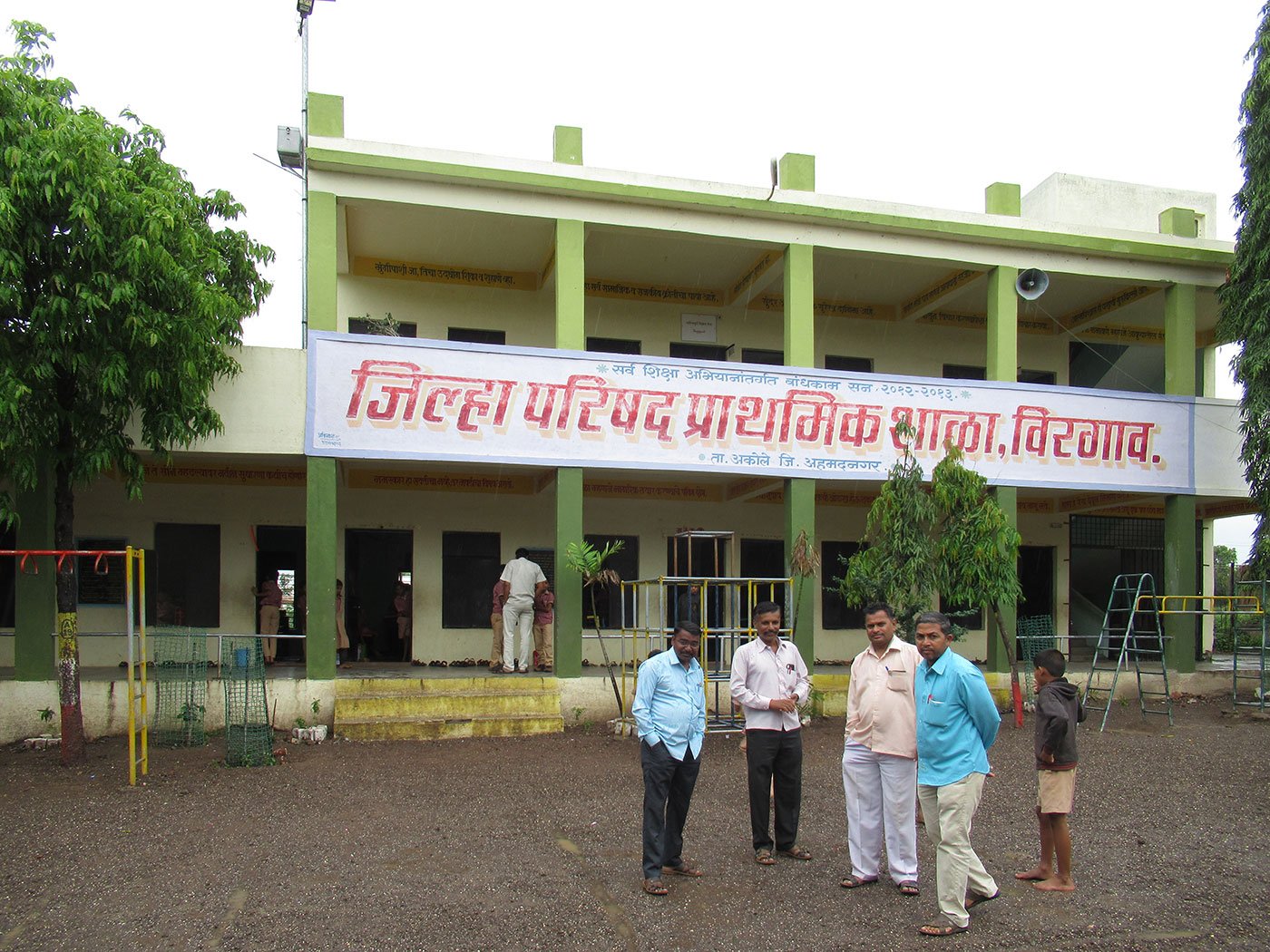 PHOTO • Parth M.N.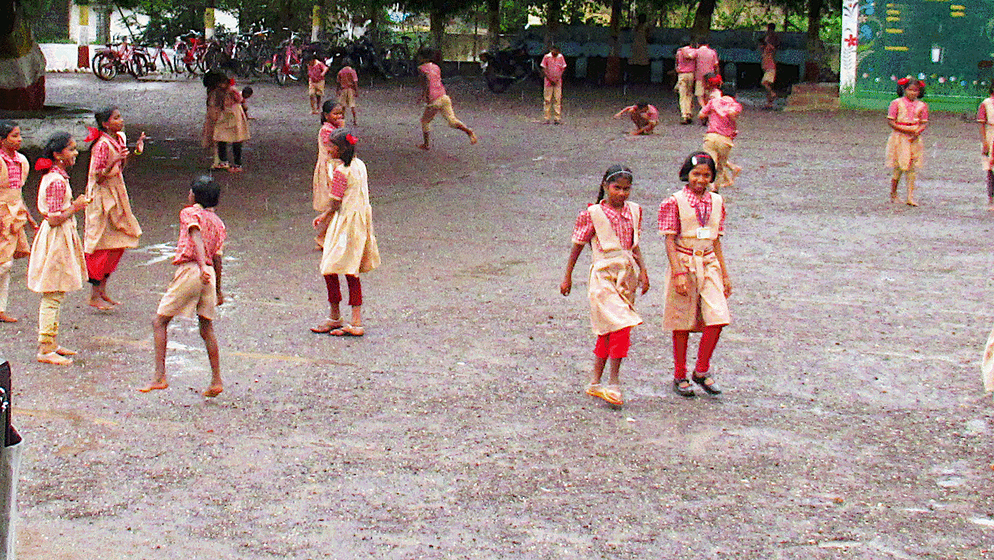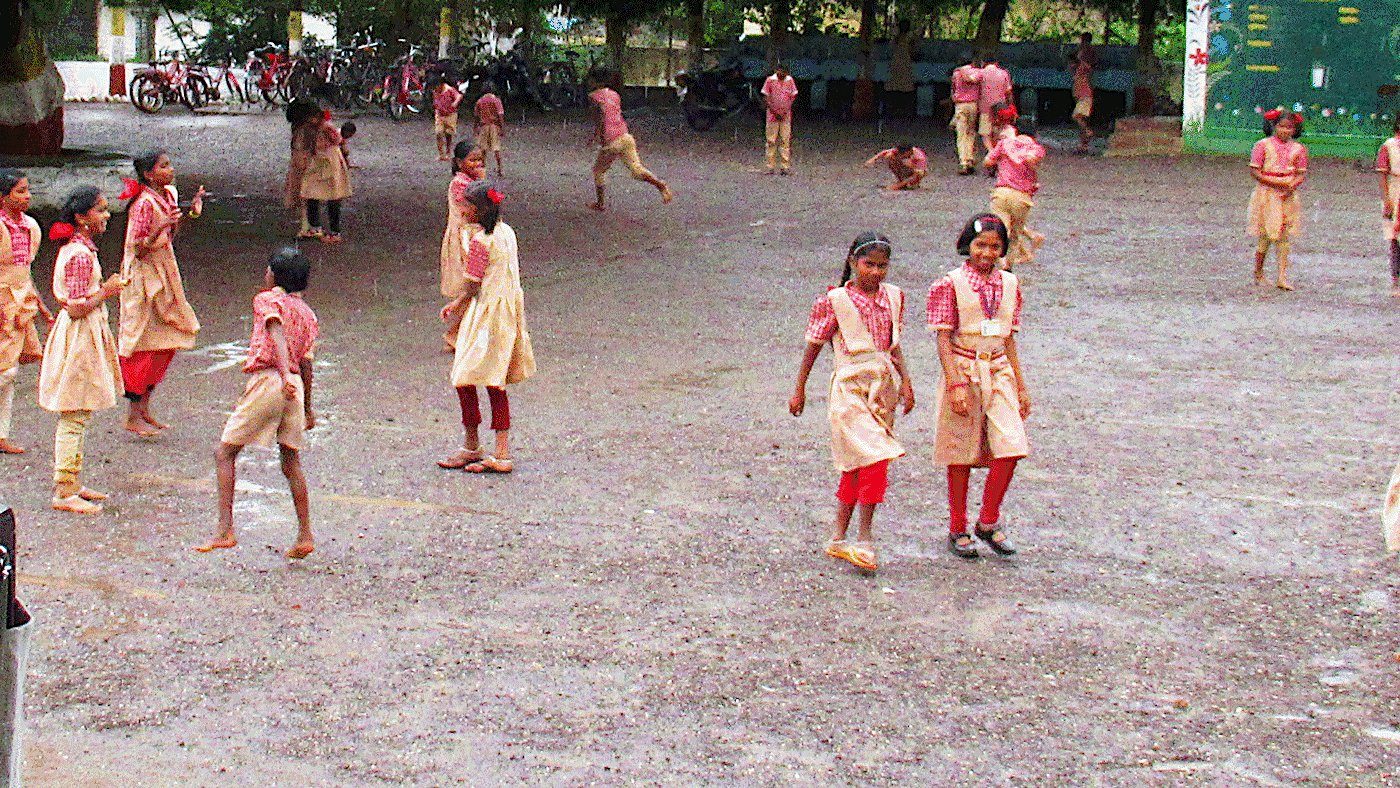 PHOTO • Parth M.N.
Parmeshwar  Survase, 37, a primary school teacher in the ZP school in Modnimb village in Madha taluka of Solapur district, had a first information report (FIR) registered against him in November 2017, after he objected to working as a booth level officer. "My responsibility is to provide quality education," he says. "At my school, six of us teachers were told to work as booth level officers a week before the exams. We said six teachers cannot leave in one go, or the students will suffer. We requested to meet the tehsildar ."
'Ironically, we are not threatened with a memo if we don't teach properly. But the orders from the tehsildar office leave no scope for lethargy when it comes to counting toilets', says Devidas Gire
But the tehsildar 's office in Solapur town filed an FIR against the six teachers. "We were accused of refusing to follow orders and not doing our work," he says. "We could not argue further. We obliged and that meant we could not visit school for the next 30 days. Our work as booth-level officers continues till date, and we also had to visit the police station a few times. Two of us were served notices and had to appear in court. How do we teach in the middle of all this? 40 students left our school and joined a private school nearby during the period."

Dattatray Surve's son Vivek, 11, was one of them. Surve, a farmer who owns 2.5 acres where he cultivates jowar and bajra , says, "I complained to the principal of the school [in Modnimb], and he said the teachers are doing their jobs," adds Surve. "The schools assemble for around 200 days a year. If the teachers are not going to be around even during those days, what is the point of sending my kid to school? It shows the state does not care for the students in ZP schools."
Surve says he wants his son to have the best possible education. "There is no future in farming," he adds. In October 2017, he enrolled his son in a private school around two kilometres away. He now pays Rs. 3,000 as annual fees. "But I am happy with the new school. It is professional."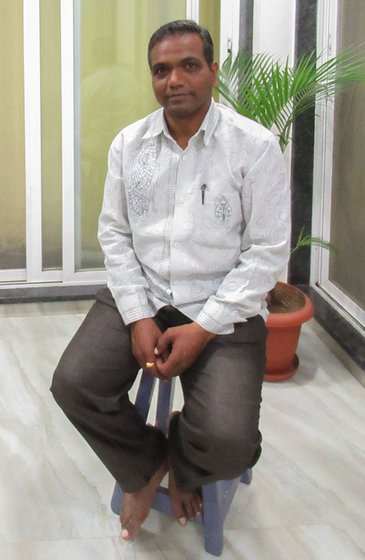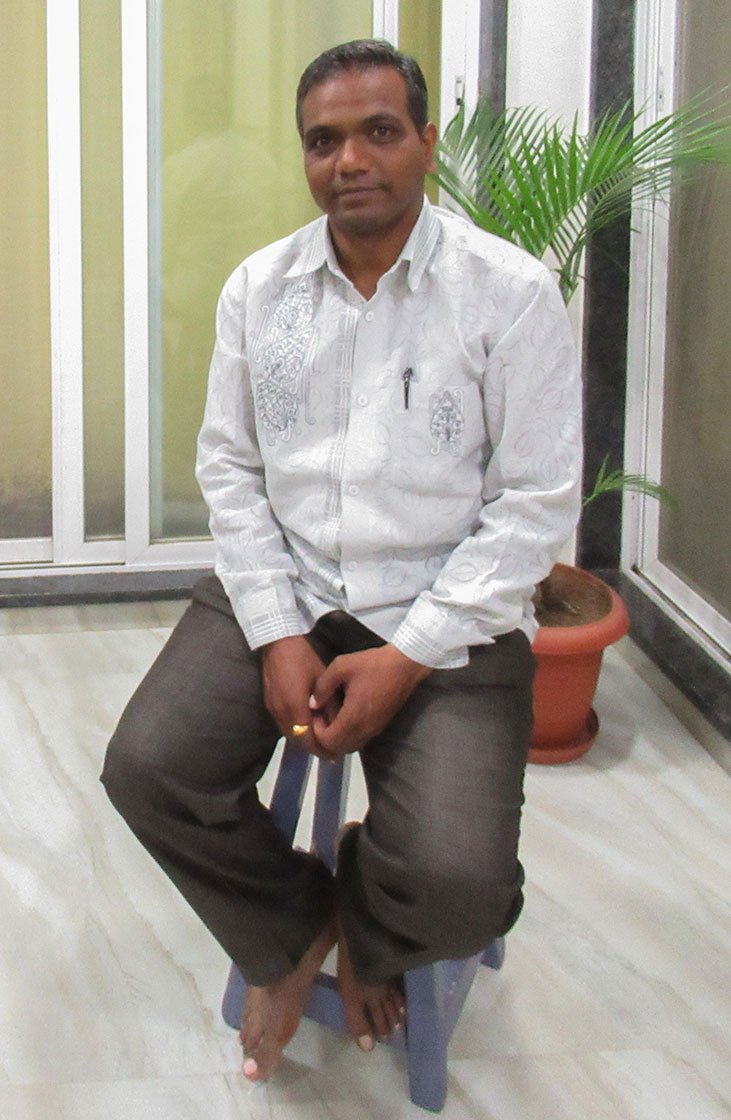 PHOTO • Parth M.N.
These many persisting complaints show that the state government is not serious about zilla parishad schools, says Kapil Patil. "This [also] reflects in the state-wide transfers of teachers of June [2018]," he adds. One reason given for these transfers is that teachers in remote areas should also get an opportunity to be based in towns or better-connected villages. But, says Patil, holding a letter he received from a teacher requesting him to annul his transfer, "The state has neither thought of students nor of teachers."

In Ahmednagar, 6,189 of 11,462 (or 54 per cent) of ZP school teachers received transfer orders, says the district's education officer Ramakant Katmore. "The percentage is similar in every district across the state. It is a regular process."

Among the teachers transferred is Ramesh Utradkar. He taught at Devpur village's ZP school. "It was 20 kilometres from my home in  Buldhana town," he says. In May 2018, he was transferred to the ZP school of Mominabad, 65 kilometres away. "My wife teaches at the nagarapalika school in the town, so we couldn't shift," he says. "I travel every day to school. Takes me two hours one way." Utradkar has written two novels and published two collections of poems; his work has won a state literary award. But since his transfer, he hasn't been able to read or write. "It is exhausting to travel so much," he says. "My life has been disrupted."
Anil Mohite, 44, was also transferred to take up the post of principal of the ZP school in Shelvihire, an Adivasi village 35 kilometres from Akola, his home town, where he worked as a teacher. Mohite does not understand the language of the Koli Mahadev Adivasi students, and they do not speak Marathi fluently. "How will I teach them? Earlier, I worked at a school in Aurangpur for four years [around five kilometres from Akola]. I knew my students, their strengths and weaknesses. They knew me well. We had a rapport. I have to start afresh now."
At his school in Shelvihire – as in many other ZP schools – there is hardly any internet network. "We have to fill up details of the mid-day meal scheme and attendance register online," Mohite says.(See Small meal, big deal for hungry students ) "There are about 15 things to do online. It is impossible to do this at school. I have to write it down every day and fill it up online once I get back home. It adds to the work we are already drowning in."