In 2017, Ginjupalli Sankara Rao, a farmer in Uddandarayunipalem village, sold a residential plot of 1,000 square yards allotted to him in the upcoming Amravati capital city to buyers from Vjayawada. He got Rs. 2 crores for it. He used Rs. 80 lakhs to transform his simple 90-year-old house into a two-floor structure. "I used the money to rebuild this house, buy a Chevrolet and a motorbike, send my daughter to Australia for further studies, and saved a little for her marriage too," he says, cheerfully.
Uddandarayunipalem village in Guntur district is one of the 29 villages on the north bank of the Krishna river where Andhra Pradesh's new 'greenfield' capital Amaravati is being built. More than 33,000 acres in just a first phase are being acquired by the state for the Amaravati Sustainable Capital City Development Project under a Land Pooling Scheme (LPS).
The 29 villages are now dotted with brand new buildings, some complete, others under construction. Real estate agencies have sprouted up in the villages since the new capital was announced in 2014. Among the biggest beneficiaries are landlords from the upper castes, mainly from the Kamma community. "Around 90 per cent of the landowners have, like me, sold a part of their [allotted] land and built houses," says Sankara Rao ( on the right, in the cover photo on top, with his neighbour Narina Subba Rao ).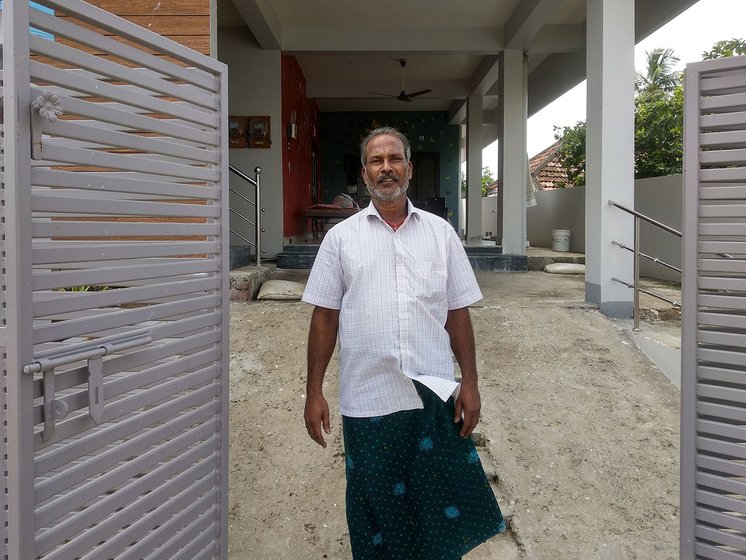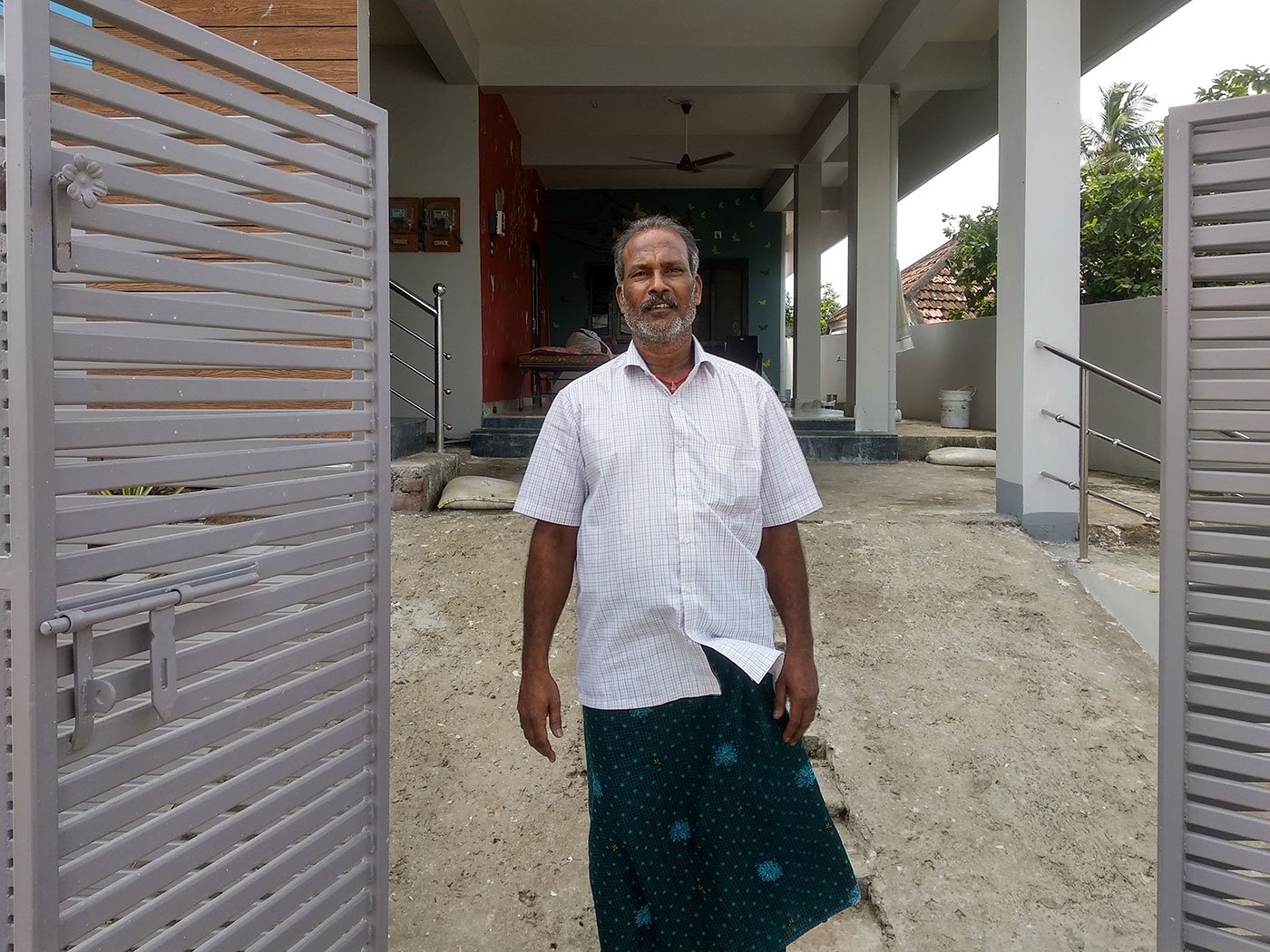 PHOTO • Rahul Maganti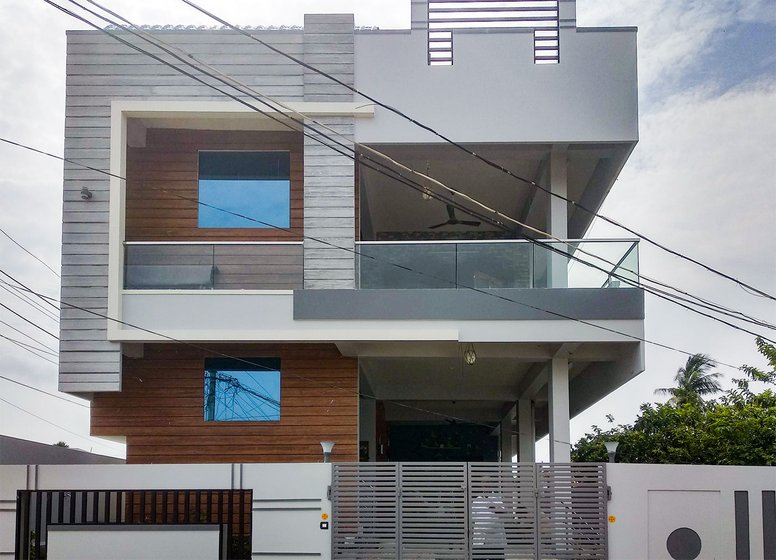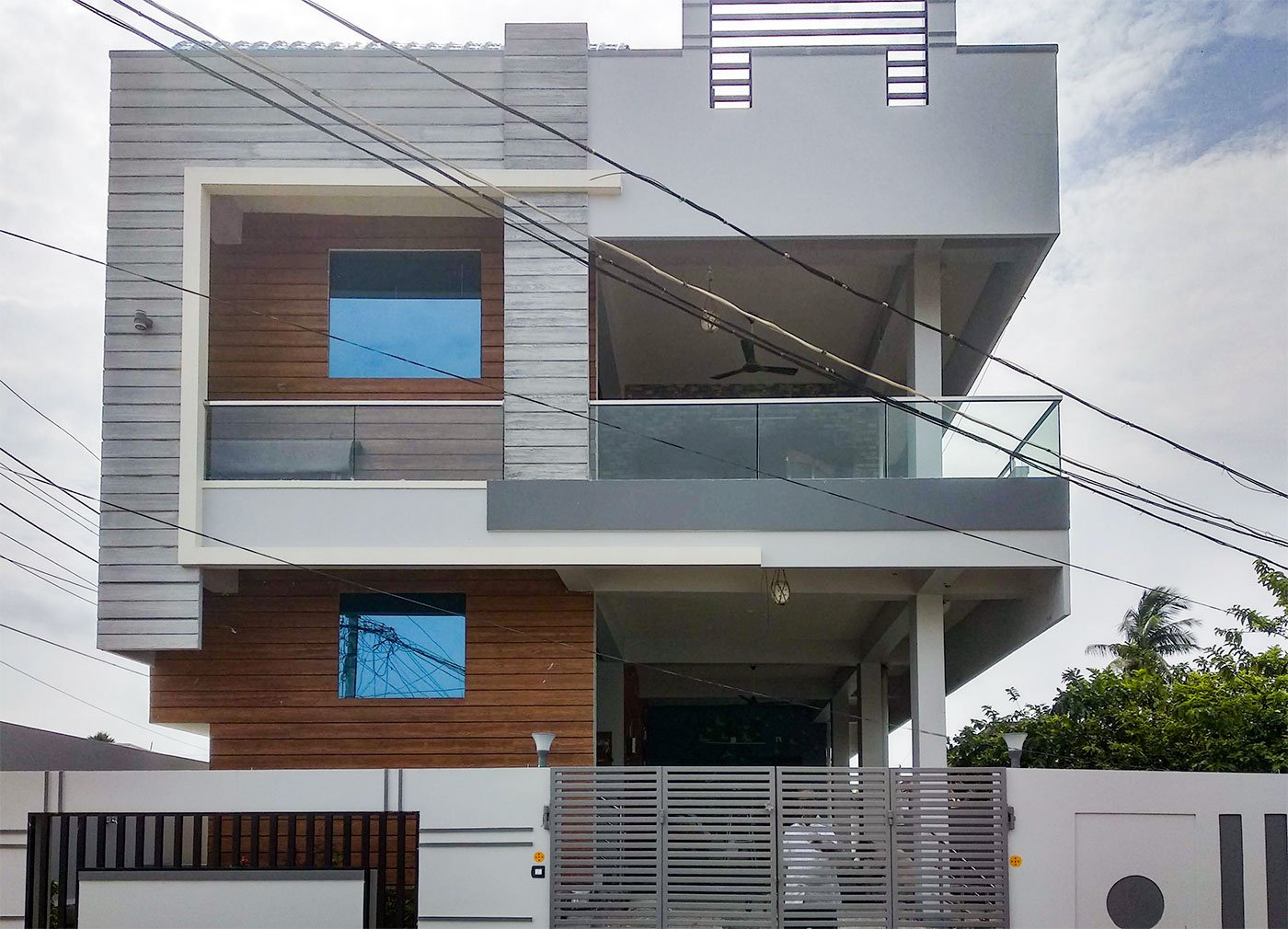 PHOTO • Rahul Maganti
For the 20 acres Sankara Rao owns, the Andhra Pradesh Capital Region Development Authority (APCRDA), under the terms of the LPS, has allotted him 20 residential plots of 1,000 square yards each and 20 commercial plots of 450 square yards each in the new capital. These 'reconstituted developed' plots will be handed over to farmers in around a  decade. And for 10 years, the farmers will receive, for each acre, an annuity of Rs. 30-50,000 – depending on the type of land. The APCRDA will retain the rest of the land for roads, government buildings, industries and civic amenities.
Others too, like Sankara Rao, are selling off their 'allotments' (the actual plot is not yet in their possession). The speculation in the real estate market here is robust. In 2014, when work for the capital region began, land prices in the region were around Rs. 70 lakhs per acre (and just Rs. 3 lakhs in 1996). An acre here can now be worth Rs. 5 crores, say farmers in the villages, going by transactions that are not on paper.
But the real estate boom is selective. Many Dalit (and a few OBC) farmers here own smaller plots – one acre 'assigned' to them by the state under the Andhra Pradesh Land Reforms (Ceilings on Agricultural Holdings) Act, 1973.  "The patta landowners [with land titles] are being given a better package [reconstituted developed plots] than the 'assigned' landowners. We are demanding that we get the same package as them," says Puli Mattaiah, a 38-year-old Dalit farmer from the Mala community, who has an 'assigned' acre in Uddandarayunipalem that he has not yet given for land pooling.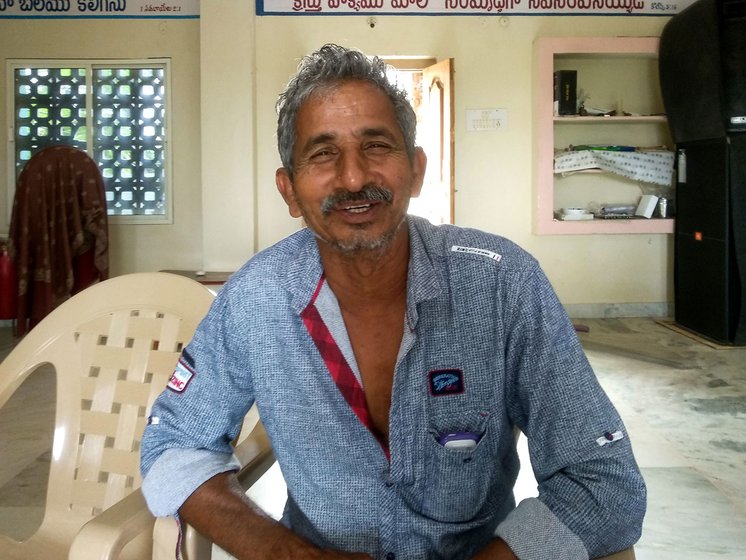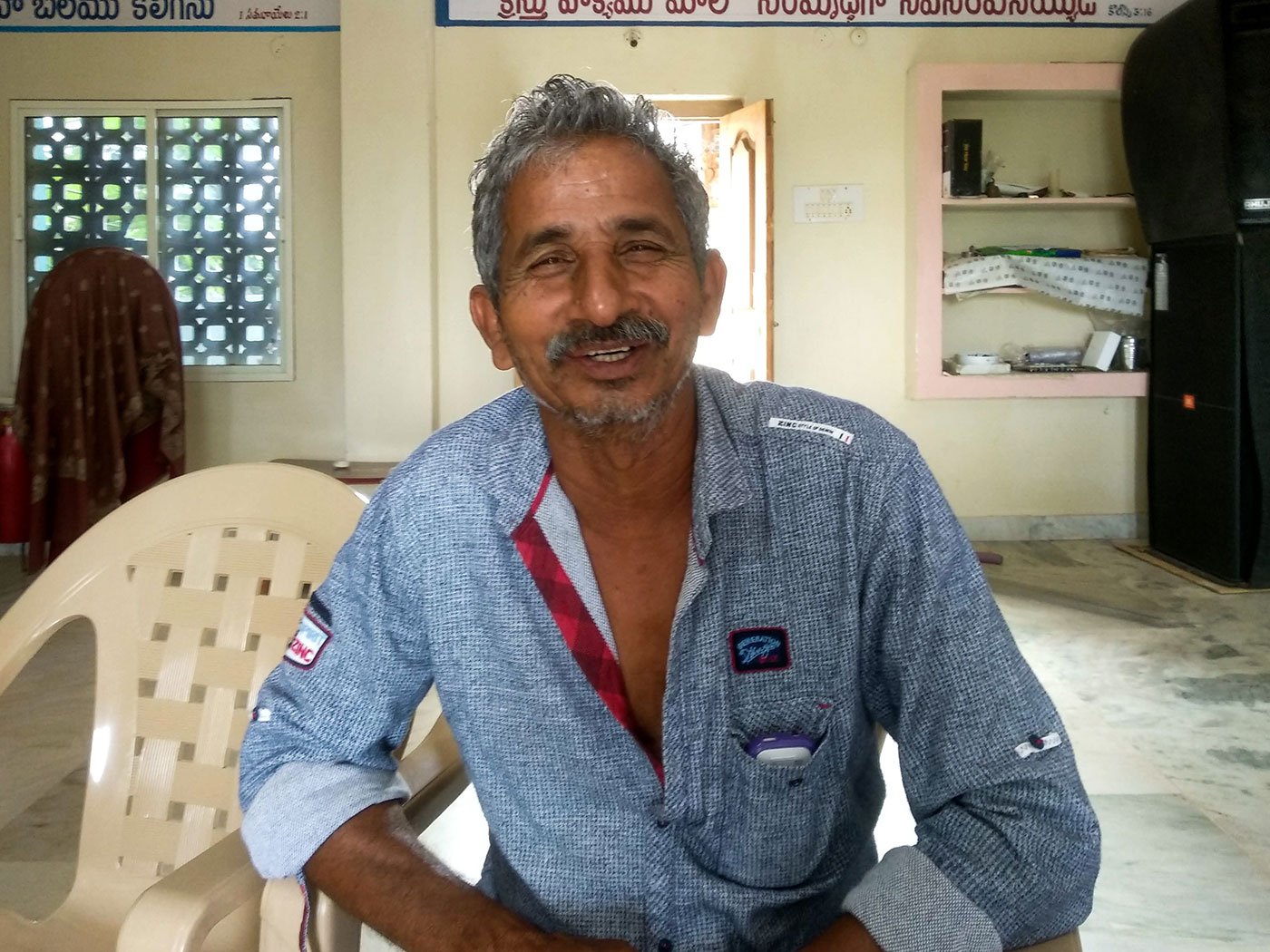 PHOTO • Rahul Maganti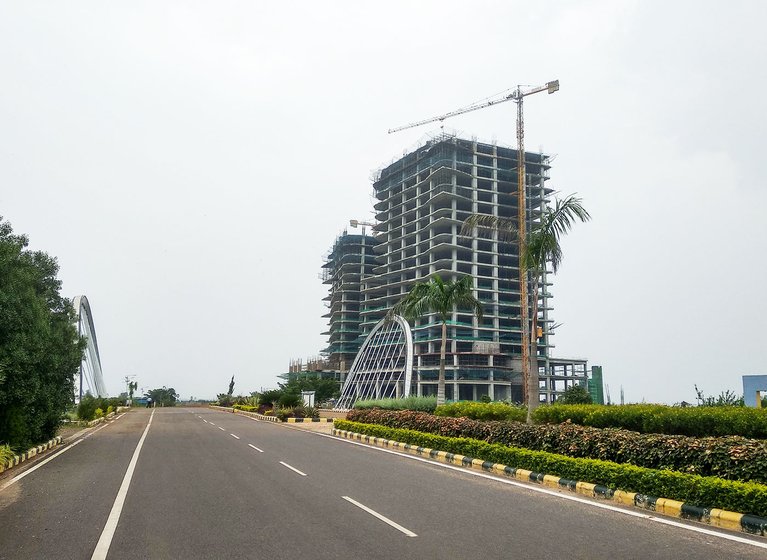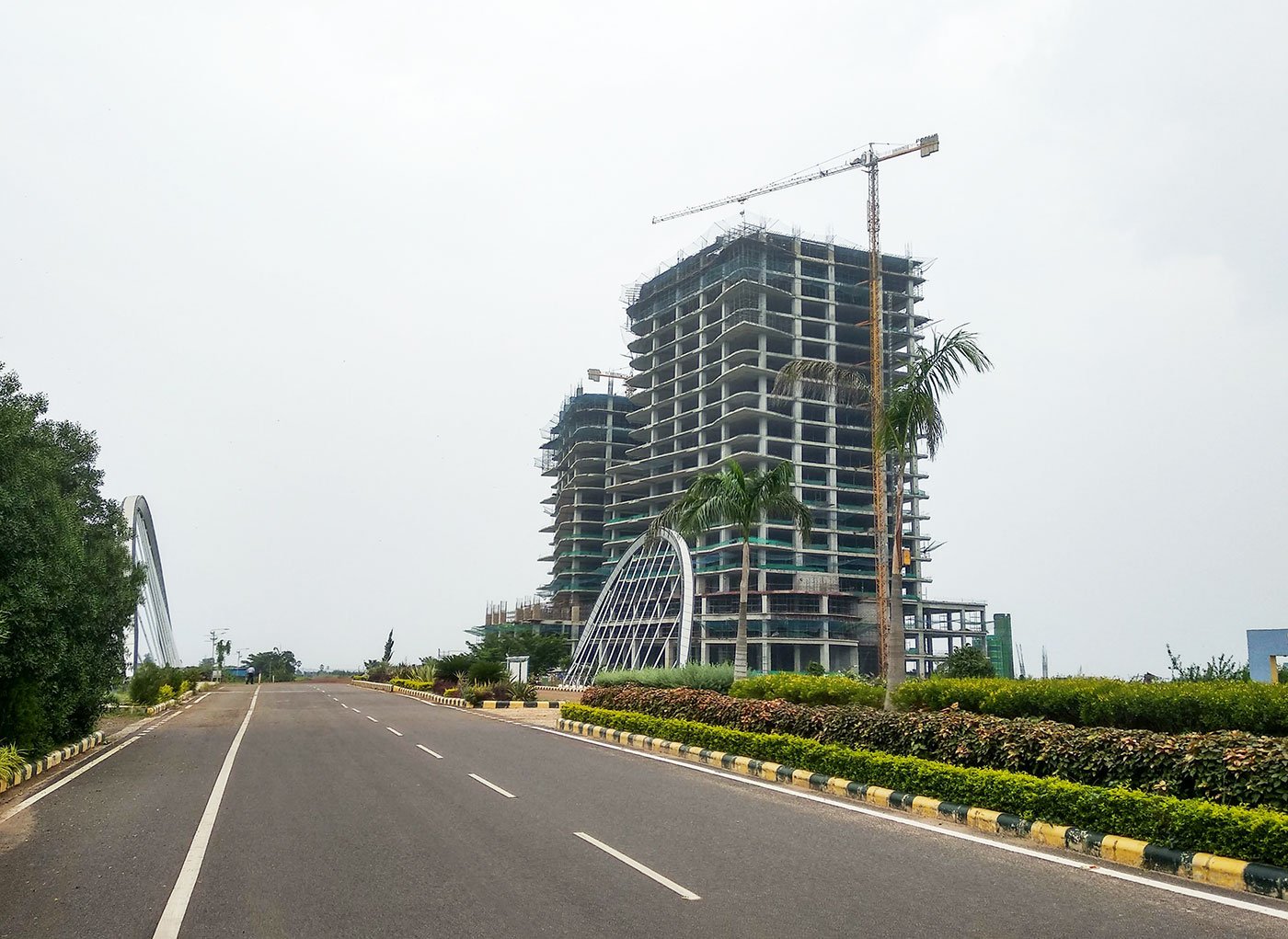 PHOTO • Rahul Maganti
While the annuity amounts remain the same (Rs 30,000 to Rs. 50,000) as those for patta lands, for an acre of assigned land, the APCRDA has fixed an allotment of an 800-square yard residential plot and a 250-square yard commercial plot. And for assigned land on islands in the Krishna river it is even lower at a 500-square yard residential plot and a 100-square yard commercial plot.
While the majority of landowners in the capital region's villages have parted with their land, 4,060 farmers have still not consented to land pooling. Among them is Puli Yona, 62, the vice-president of the Uddandarayunipalem Cooperative Joint Assigned Farmers Society of around 500 Dalit farmers, who together cultivate nearly 600 acres of 'assigned' land.
The 29 villages, they say, are located in the highly fertile Krishna-Godavari delta, which yields multiple crops through the year, "We have groundwater [just] 15-20 feet below and around 20 lift irrigation schemes," Mattaiah says. "This is multi-cropped land that brings good profits if the markets cooperate. But the fertiliser shops were forcibly shut by APCRDA in 2015, and we now have to go to Vijayawada and Guntur to buy fertilisers and pesticides. The government is trying hard to create unlivable conditions for farmers and for agriculture so that it can forcefully drive us out."
A shortage of farm credit is also pushing many small-landholding farmers into financial distress.  After Yona lost the banana crop on his one acre in to a storm in May 2018, he was left with a loss of Rs. 4 lakhs, and an accumulated debt of Rs. 6 lakhs from banks and private moneylenders.  The gales destroyed crops on roughly 300 acres in Uddandarayunipalem, the farmers estimate, and around 10 families suffered losses. As a result, like many others in his village, Yona too could not cultivate on his land in the July to October 2018 agriculture season. "The banks have stopped giving loans since 2014," he says, "and bank officials say they have orders from the government to not give any loans in the villages in the Amaravati capital region."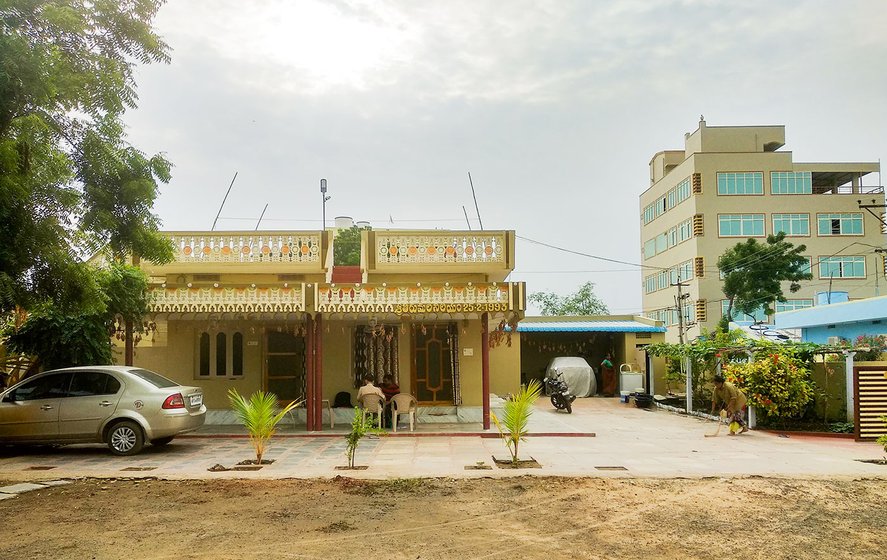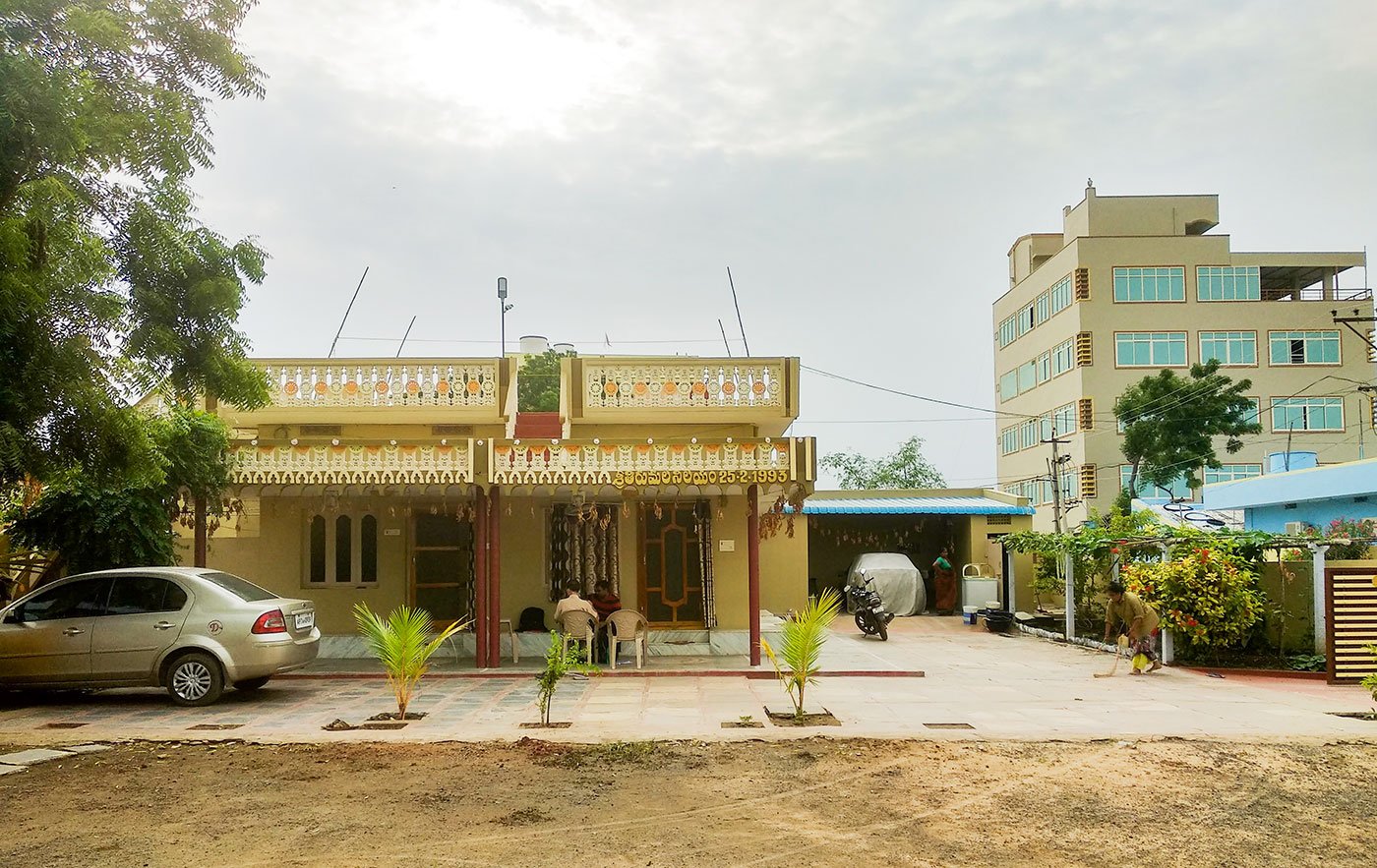 PHOTO • Rahul Maganti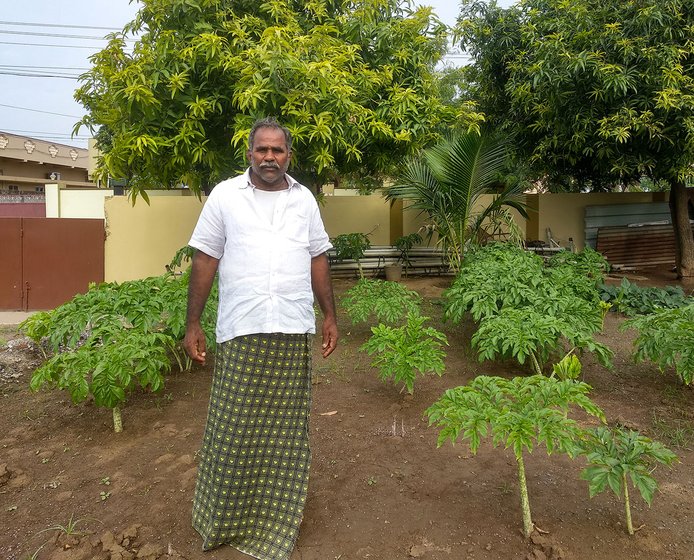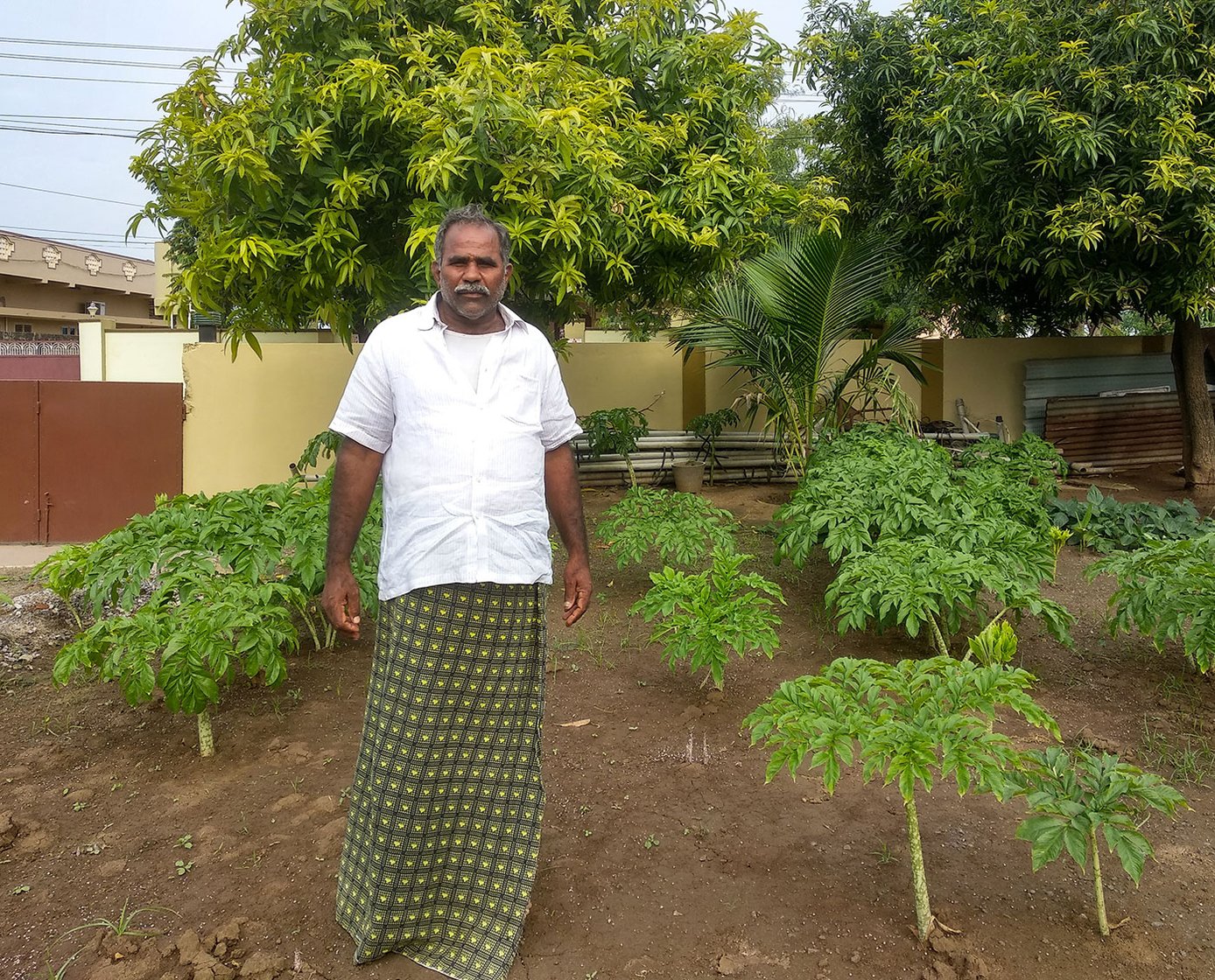 PHOTO • Rahul Maganti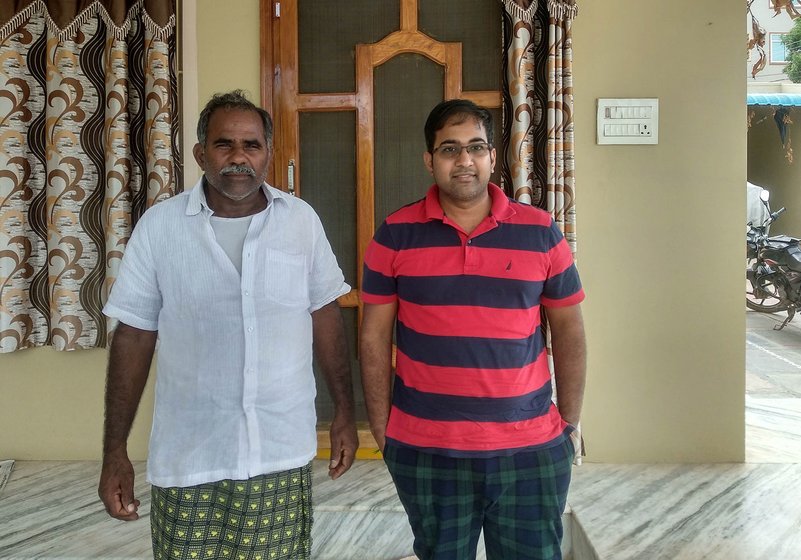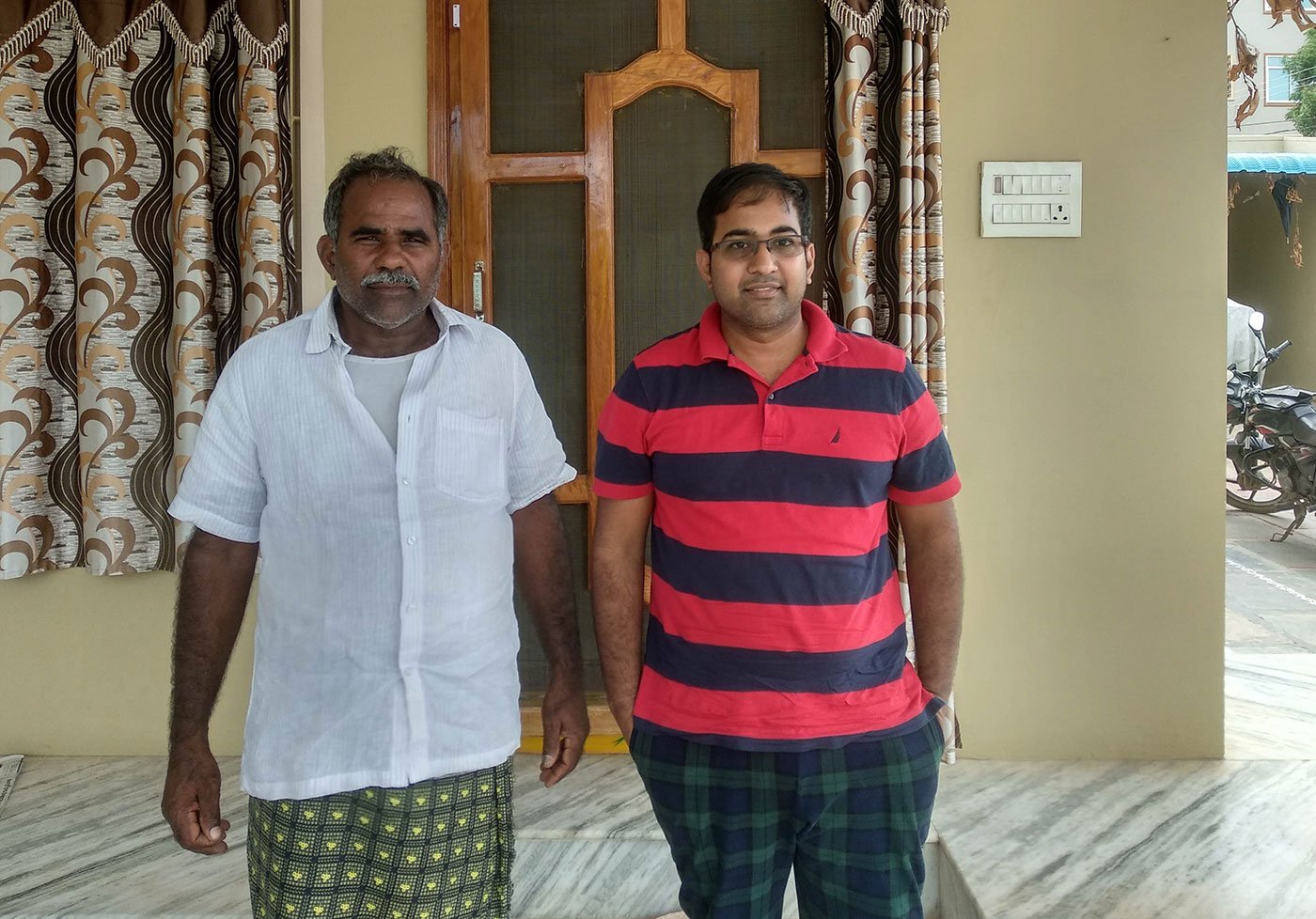 PHOTO • Rahul Maganti
Meanwhile, Sankara Rao, a staunch supporter of the ruling Telugu Desam Party,  has stopped working after selling that plot for Rs. 2 crores. I am living the life of a seth . I am enjoying now. I got to retire from agriculture 10 years before any government employee would retire," he laughs.  "The kind of development which is happening in the region is stunning."
'To understand plot development", the APCRDA has taken, over a series of trips,  some of the farmers who gave their land for the capital city to Singapore,  local newspapers have reported. Among them is Battula Nagamalleswara Rao, 59, a Kamma farmer who owns 15 acres in Uddandarayunipalem. He went to Singapore in September 2017 for six days. "I was doubtful about development in Amaravati, but after seeing how Singapore has developed, I am sure Amaravati will develop along those lines too," he says.
His son Battula Tirupathi Rao, 35, an IT professional who returned from the USA after a decade, is not so hopeful. "I came back in May 2017 to start a business in Amaravati. But there is no proper infrastructure in place even four years after the construction began. Why would companies set up branches here if the region has bad roads, interrupted electricity and poor mobile signals?" he asks.  "The 'mega world-class' Amaravati exists only on paper and in power-point presentations as of now. A lot has to be done before we get there. If you want to transpose Singapore to Amaravati without making it fit the local context, that is plain foolishness."
In December 2014, a team of the National Alliance of People's Movements visited the villages in the capital region. M.G. Devasahayam, a former Indian Administrative Services officer, who was the Administrator of the Chandigarh capital city project in the 1960s, led the team. He says, "This destruction of a peasant economy for a real estate economy reminds me of Oliver Goldsmith's 1770 pastoral poem, The Deserted Village . These lines from the poem – " Ill fares the land, to hastening ills a prey/ where wealth accumulates, and men decay " – sum up what is happening in Amaravati."
More in this series:
'This is not a people's capital'
New capital city, old mechanisms of division
'Let the state give us the jobs it promised'
Mega capital city, underpaid migrant workers