You will seldom see a lone Bakarwal in the high mountains of Jammu and Kashmir.
The pastoral community move in large groups across the Himalayas in search of grazing grounds for their livestock. "Three to four brothers travel together with their families," says Mohammad Latif who travels every year to a highland meadow or bahak. "It is easier to manage the herd as the goat and sheep are pooled together," he says, referring to the close to 5,000 sheep, goats, horses, and a couple of majestic Bakarwal dogs that annually travel with them.

The journeys of the Bakarwals from the plains of Jammu to the high pastures in the Pir Panjal and other Himalayan ranges, involve a gradual ascent to around 3,000 metres. They move up around late March before the onset of summer, and start their return journey around September, before winter sets in.

Each trip takes roughly 6-8 weeks each way; women, children, and a few men are the forward party.  "They reach ahead of us at important pastures and keep the dera [camp] ready for the arrival of the herd," adds Mohammad Latif. His group travels up from the plains near Rajouri to Meenamarg located near the Zojila Pass in Ladakh.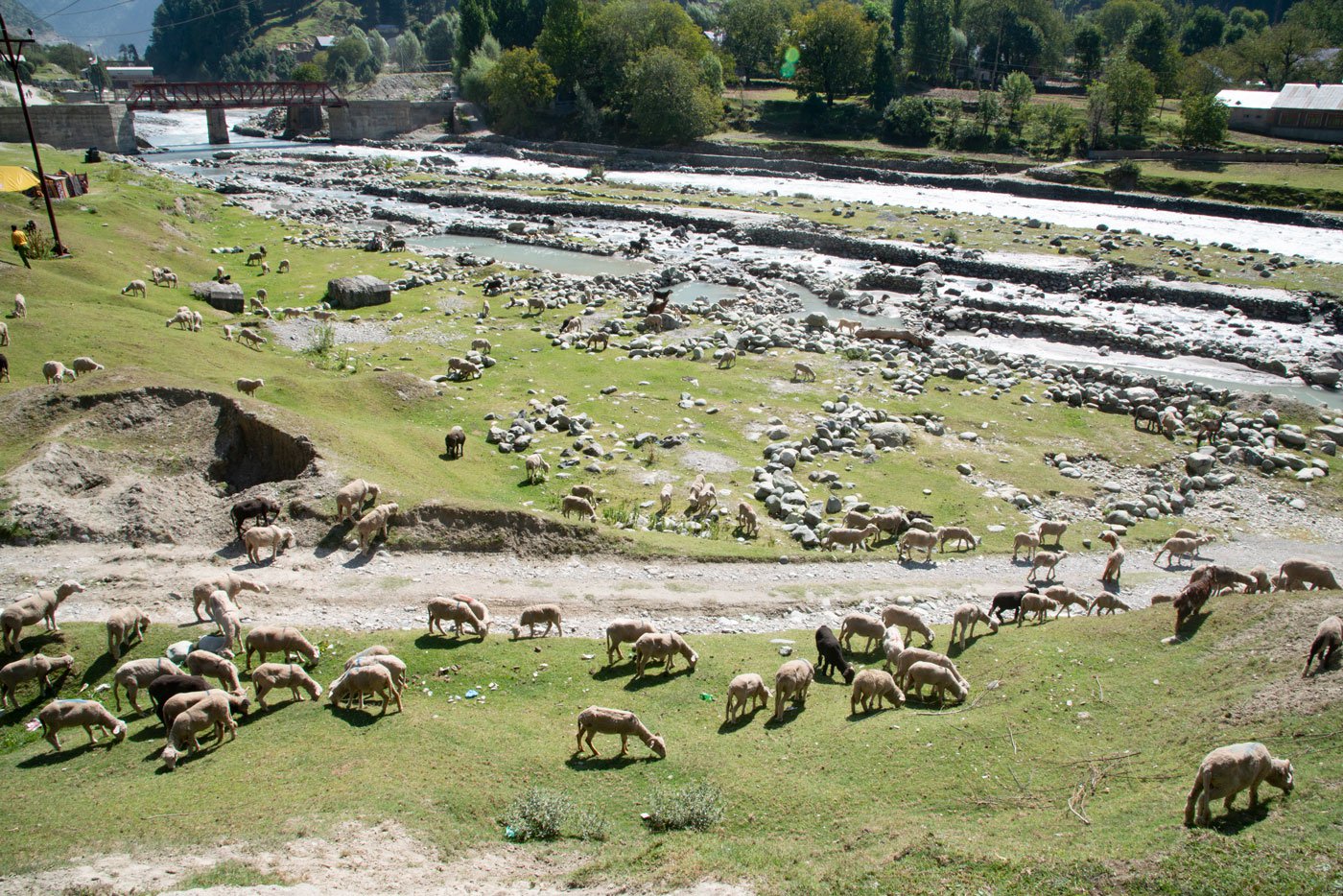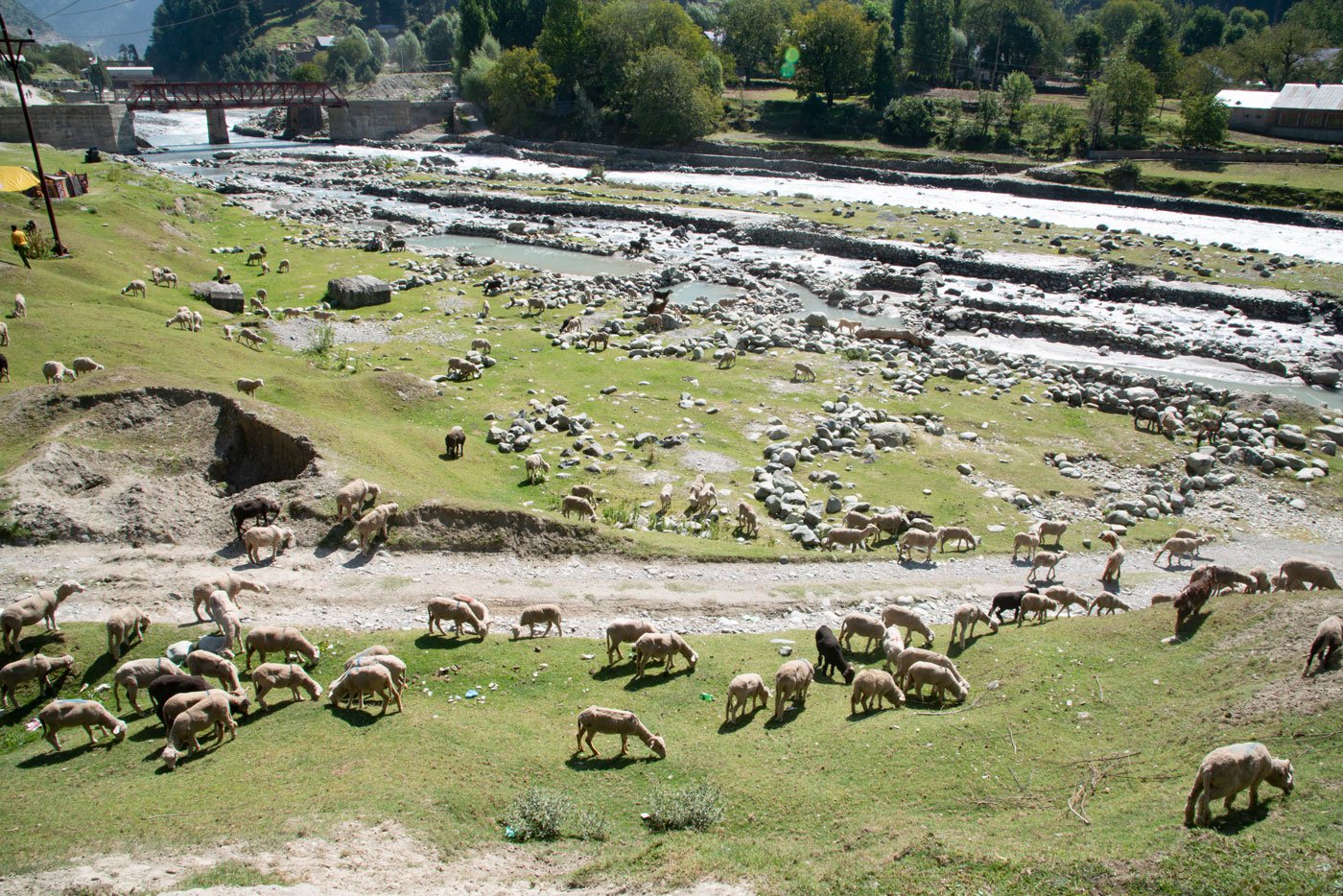 PHOTO • Ritayan Mukherjee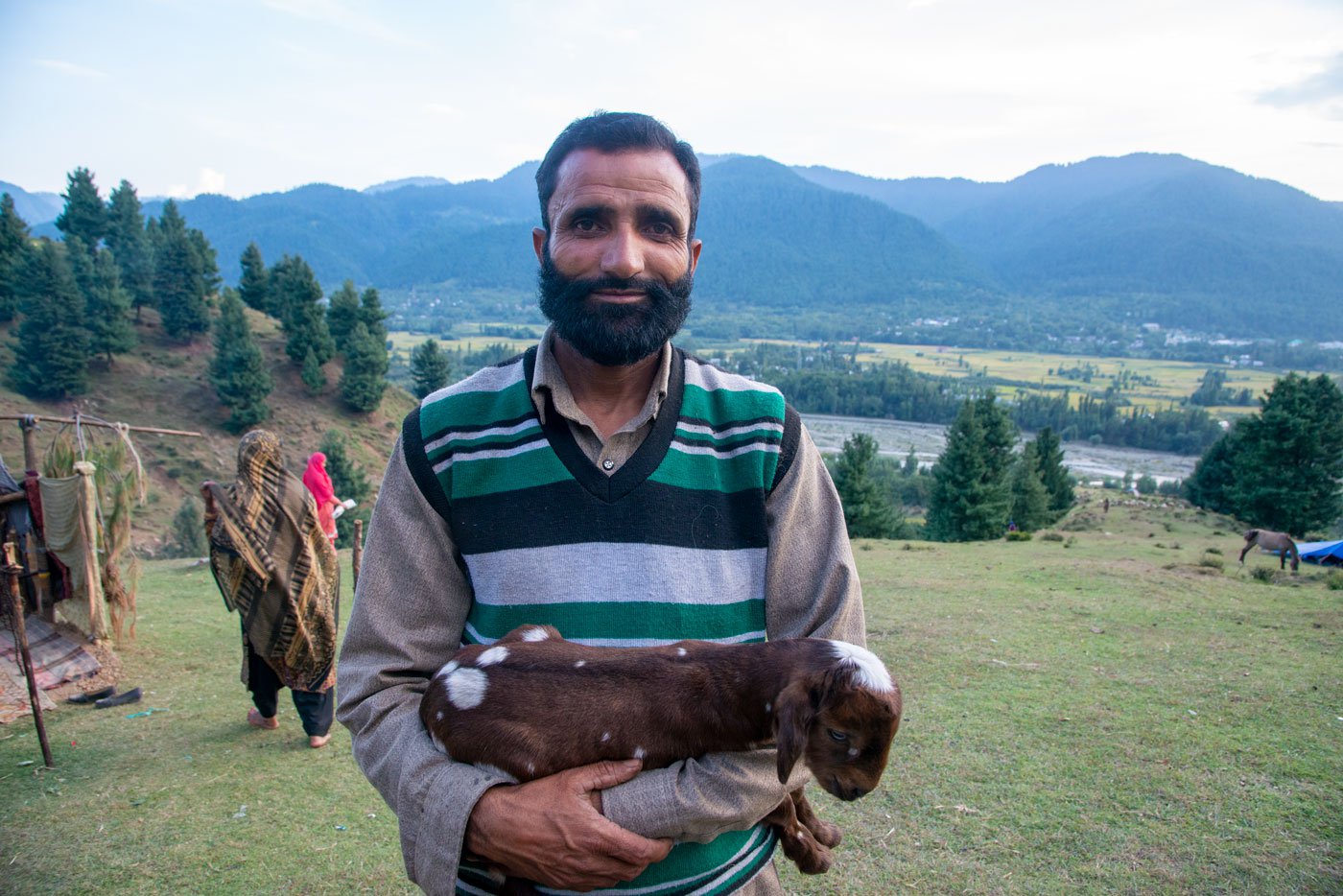 PHOTO • Ritayan Mukherjee
In his late 30s, Shoukat Ali Kandal is part of another group of 20 Bakarwal families from Kathua district of Jammu. It's September 2022, and his group is returning from Doddhai bahak (highland pasture) in Kishtwar district – their summer home for many generations. They have come through snow passes in Warwan valley. "We will reach Kathua in another month. There are four or five more stops along the way," says Shoukat.
The Bakarwals are on the move most of the year as their sheep cannot be stall-fed; they must graze in the open. The herd's comfort and food are of utmost importance as animals are their primary source of income – goat and sheep meat is highly prized in all Kashmiri feasts. "Our sheep and goat are important to us. The [local] Kashmiris have walnut and apple trees [to earn an income]," points out one of Shoukat's older relatives. The horses and mules are also important in their journeys: not just the occasional tourist but family members, lambs, wool, water, and daily necessities are carted by them.

Earlier in the day we had walked up the steep slope of the mountain along with Shoukat's wife, Shama Bano to reach their camp. On her head was a large pot of water that she had filled down at the river. The task of bringing water often falls on the women herders who must do it every day, even while on the move.

A pastoral community, Bakarwals are listed as a Scheduled Tribe in the state. A 2013 report puts their population at 1,13,198. As they travel across the state of Jammu and Kashmir they also pick up seasonal labour opportunities in orchards. Their annual migration to the same locations has created strong bonds of friendship with resident Kashmiris. Often women from nearby villages who come up to graze their cattle, settle down to chat with the visitors in their tents.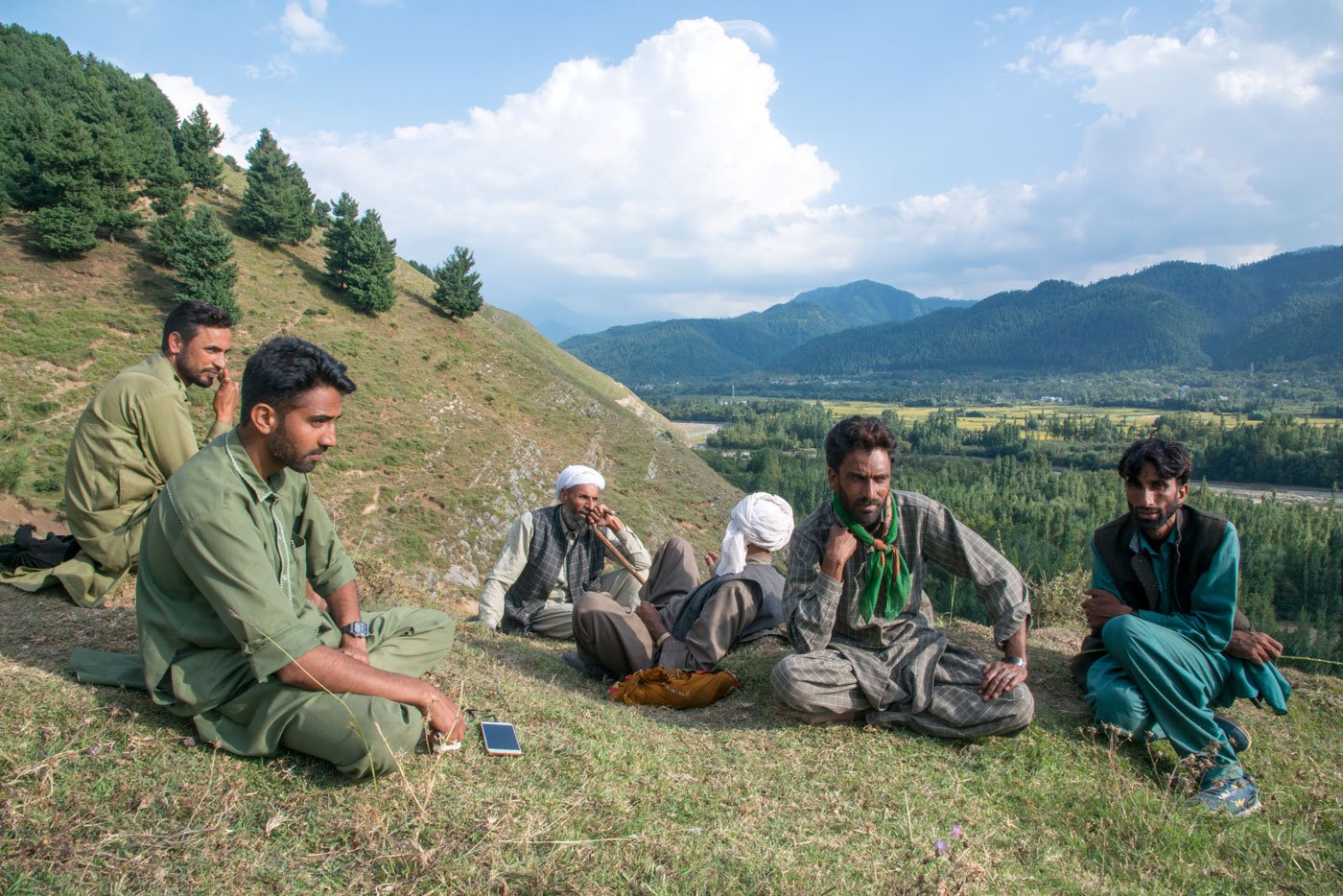 PHOTO • Ritayan Mukherjee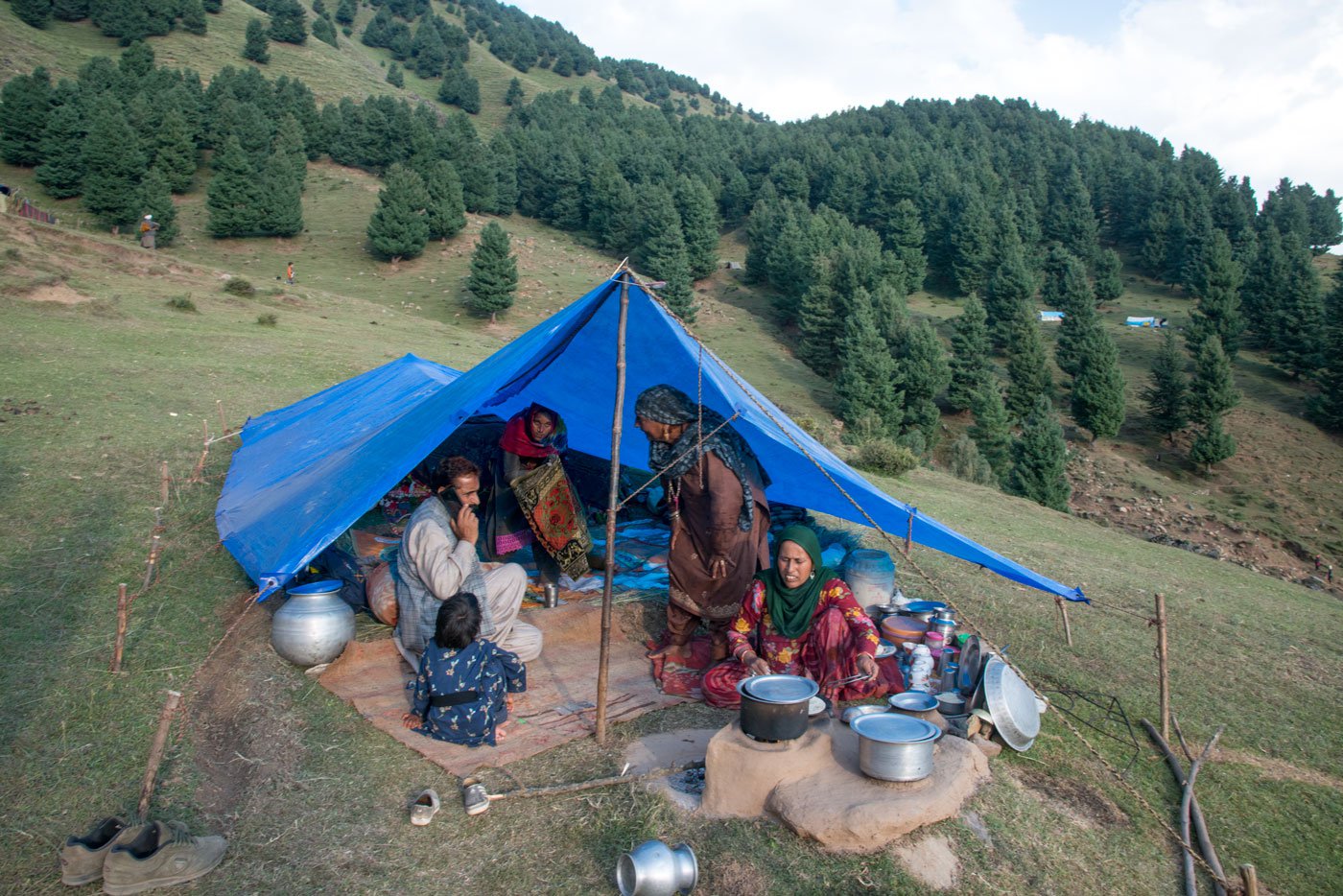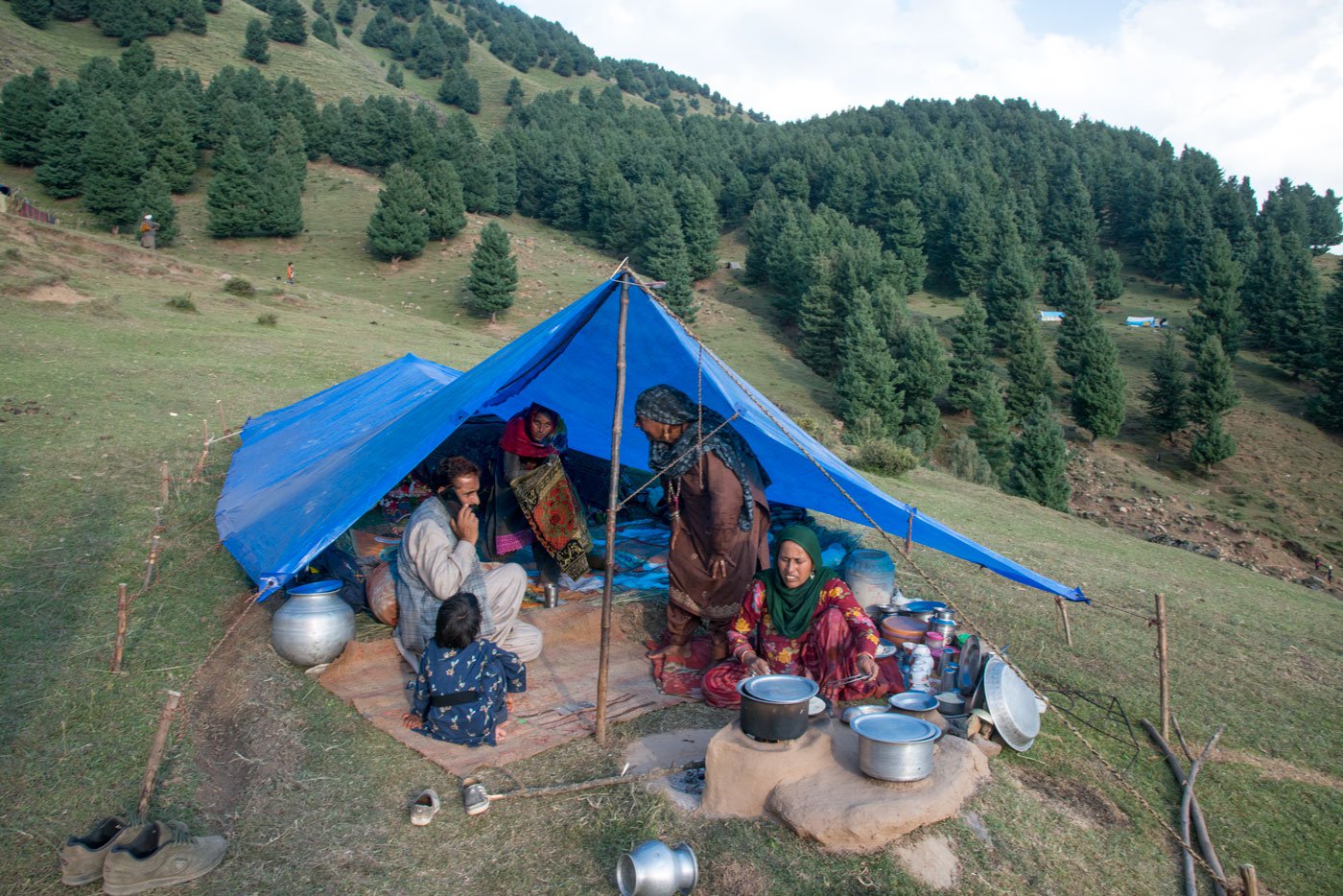 PHOTO • Ritayan Mukherjee
"We have a small herd, but we still migrate every year as our men get some extra work [when we travel]. Young men go for cutting timber or for harvesting walnuts and apples for the local Kashmiris," says Zohra. In her 70s, she is wearing the traditional handmade embroidered cap worn by some Bakarwal women. She is staying with the rest of her family along a water canal in Kangan, a village in the hilly Ganderbal district on the way back to their homes in Jammu. "Even if nothing is there, we will migrate, you know why? It is too hot for me in the plains in summer!" she says with a smile.
"Look at those fences."
Sipping on a steaming cup of creamy pink goat-milk tea,  Gulam Nabi Kandal adds, "The old times are gone,"  he says referring to the unfenced landscape they were used to.  Now they carry an uneasiness mixed with uncertainty about being able to access meadows and temporary campsites.

"We have heard that the army is going to take over this place next year," he says pointing towards a newly erected line of fences on the next mountain. Other Bakarwals seated around us are listening to this community elder, their faces also lined with worry.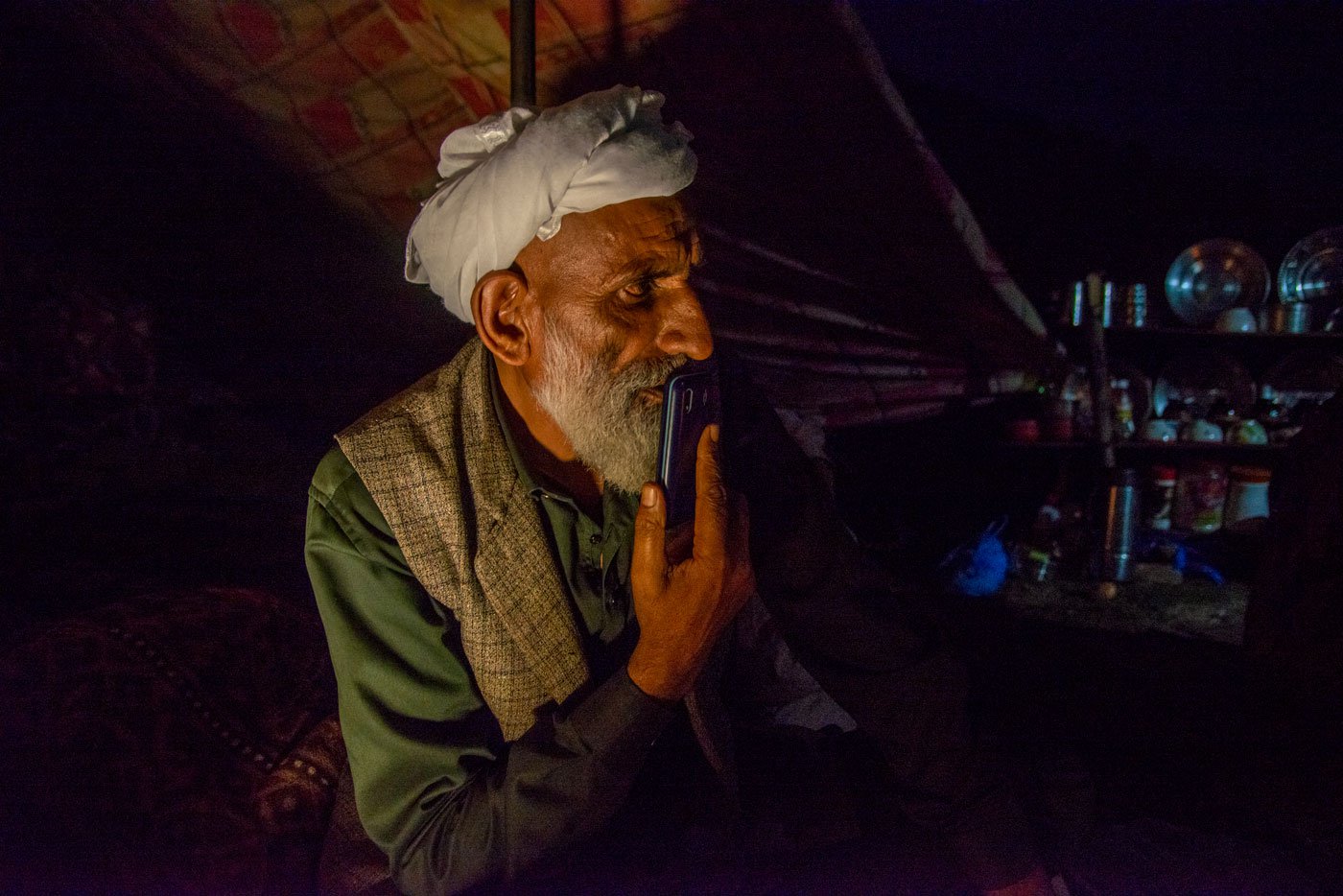 PHOTO • Ritayan Mukherjee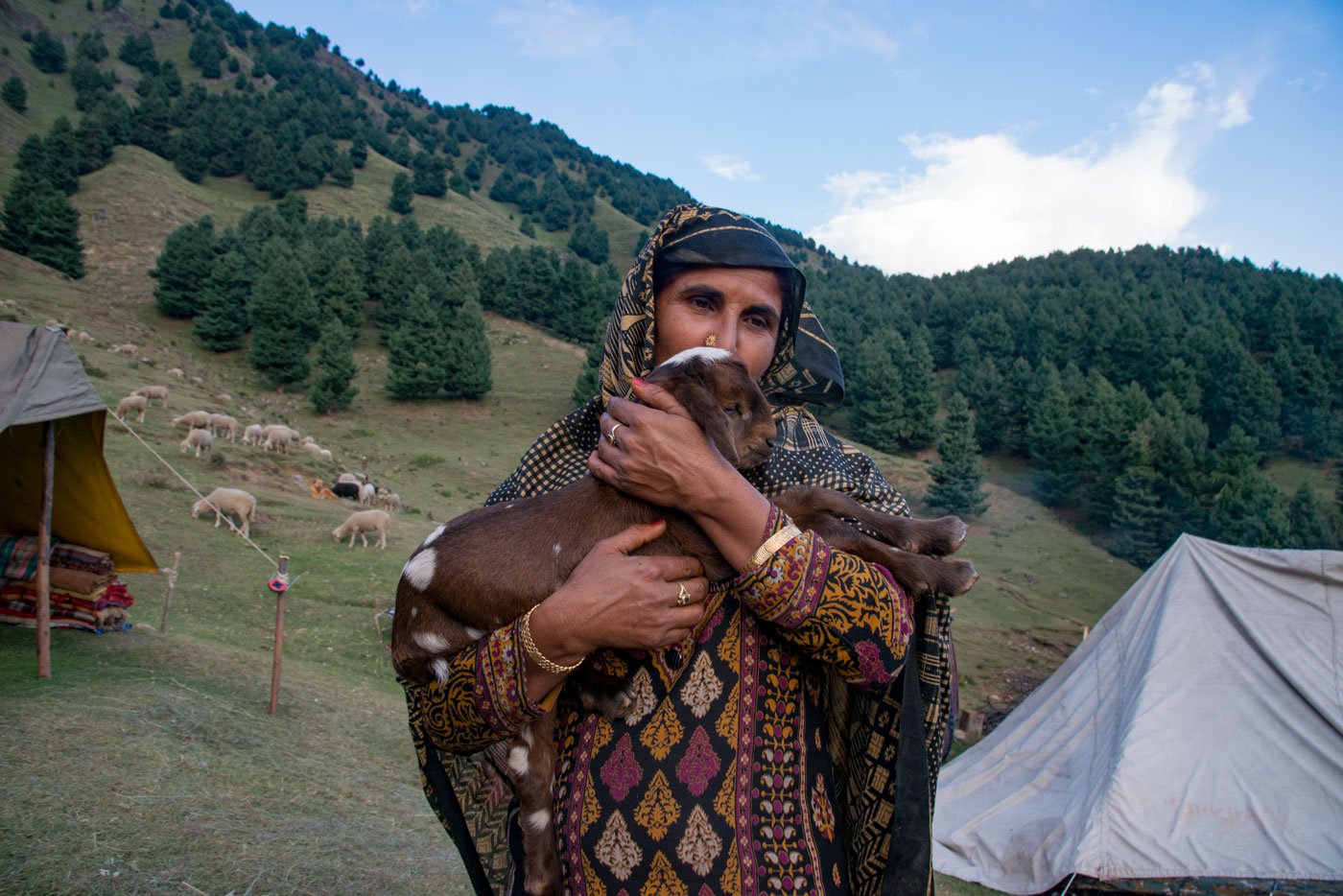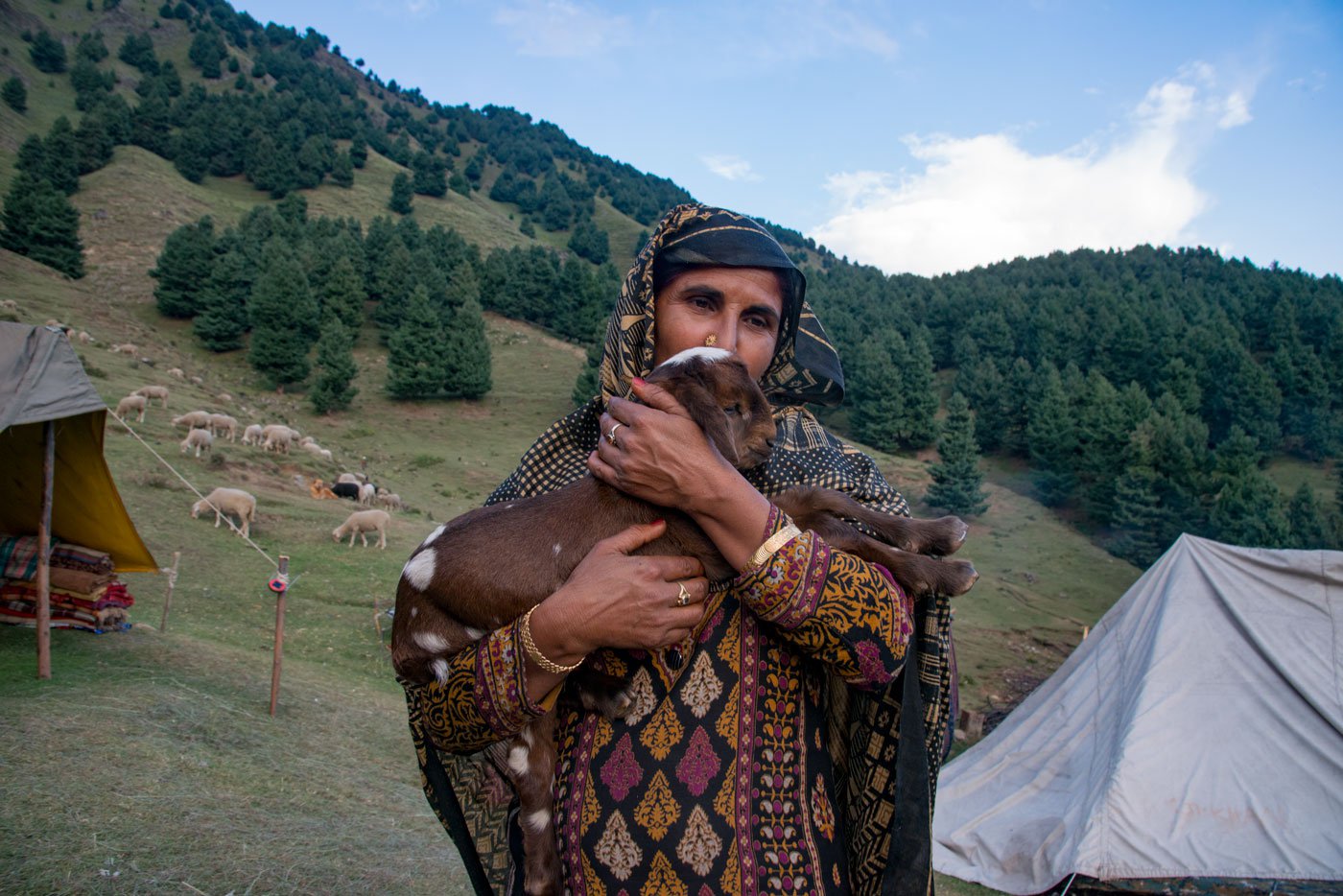 PHOTO • Ritayan Mukherjee
That's not all. Many meadows are being diverted for tourism; popular tourist sites such as Sonamarg and Pahalgam have been overrun with tourists this year. These very sites are important summer pastures for their livestock, they point out.
"See how much they [state] are investing in tunnels and roads. Everywhere now there are going to be better roads, which is good for tourists and travellers but not for us," a community elder who did not want to be named, told us.

He is referring to the fact that Bakarwals earn from renting out horses in areas with no motorable roads. "It is one of our main sources of income during the tourist season," he adds. But they must compete with middlemen and locals in not just renting out horses, but when seeking work as tourist or trekking guides, and in local restaurants. With the average literacy of Bakarwals at 32 per cent according to this 2013 report , other jobs are mostly out of reach.

The community also trades in wool that is turned into Kashmiri shawls and carpets. Over the years, native sheep breeds like Kashmir Valley and Gurezi have been crossed with breeds from Australia and New Zealand such as the Merino, in an effort to improve quality. Here too, the Bakarwals are facing a crisis. "The price of wool was around 100 rupees a kilo just a few years back. Now we don't even get 30 rupees," we are told by multiple people.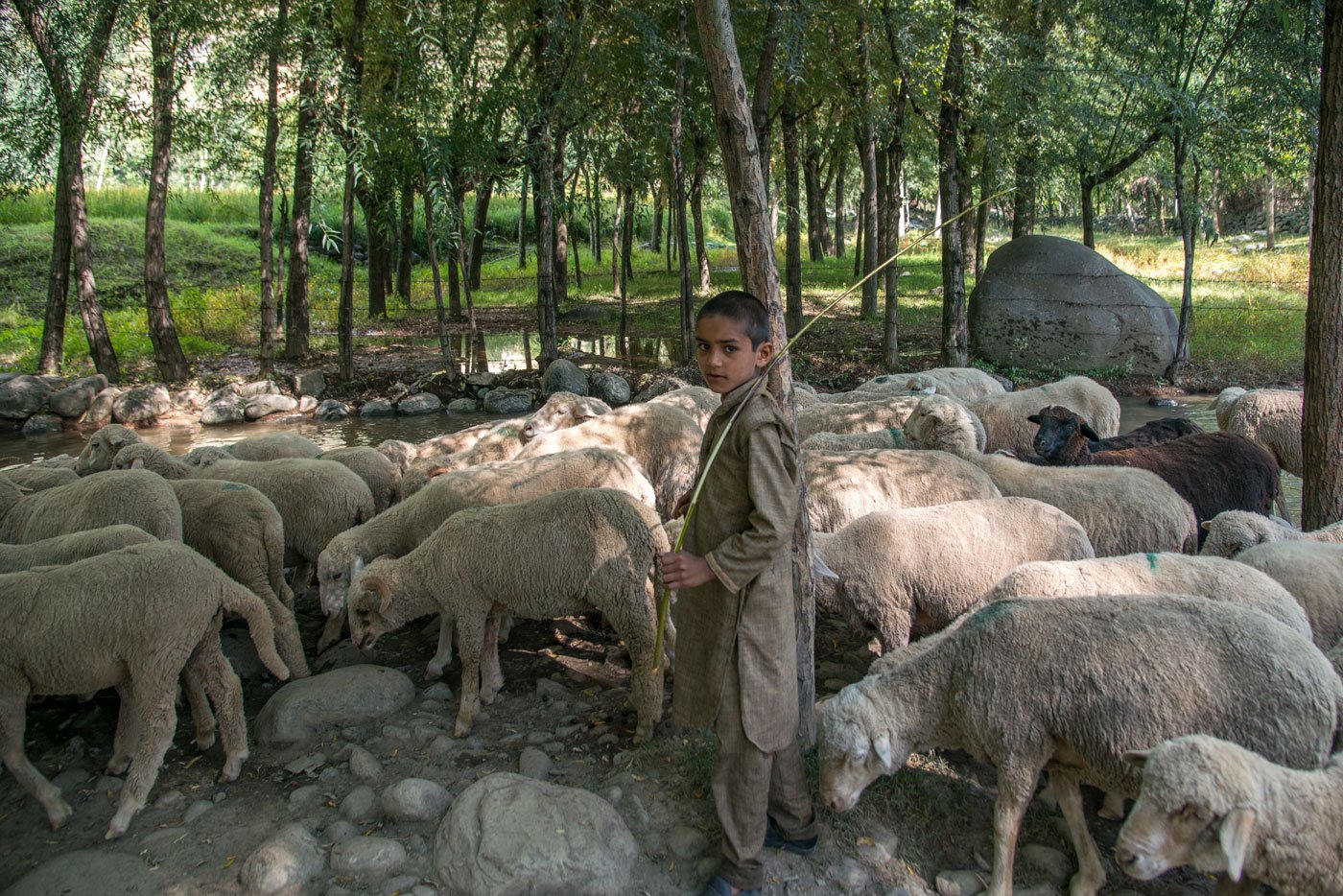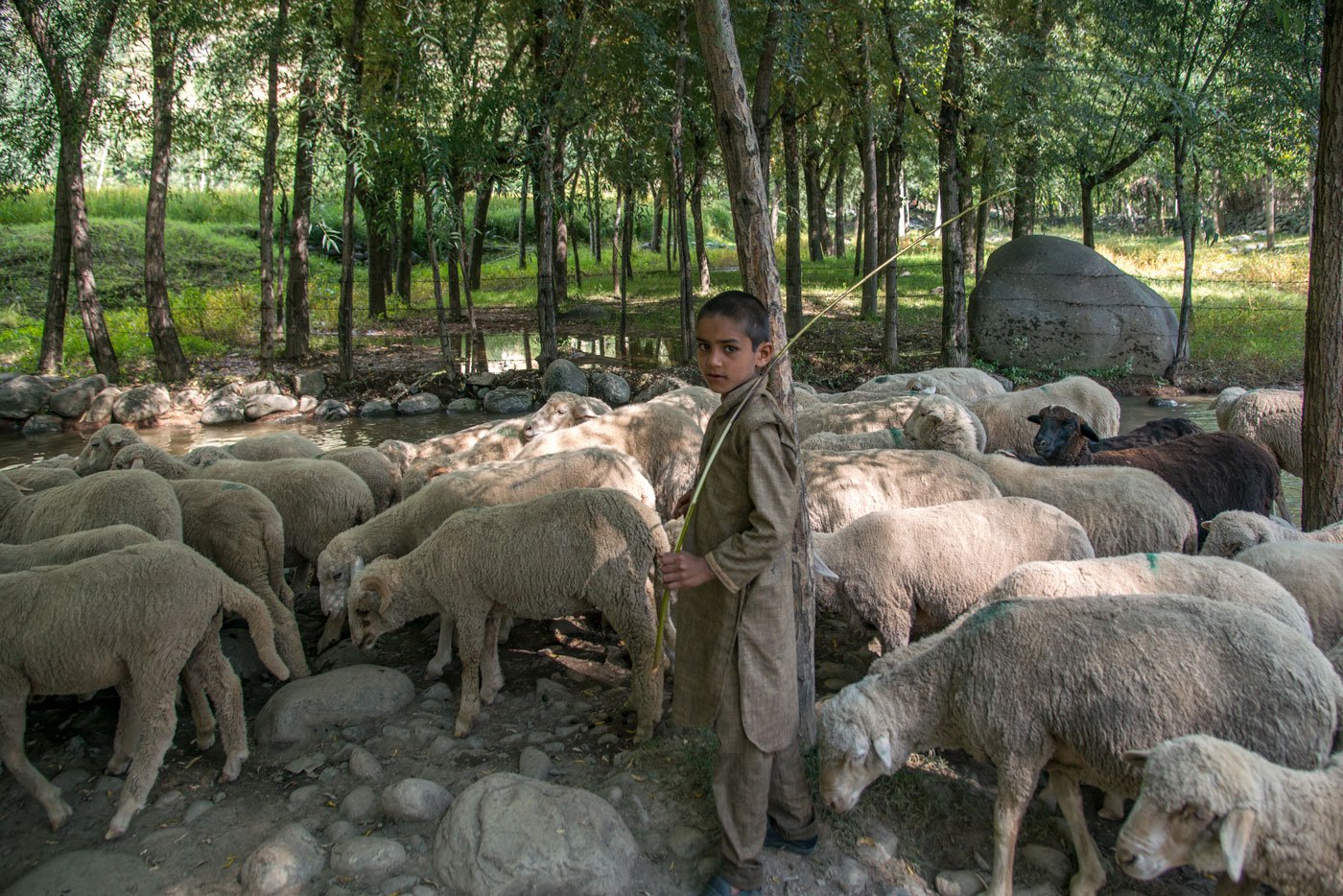 PHOTO • Ritayan Mukherjee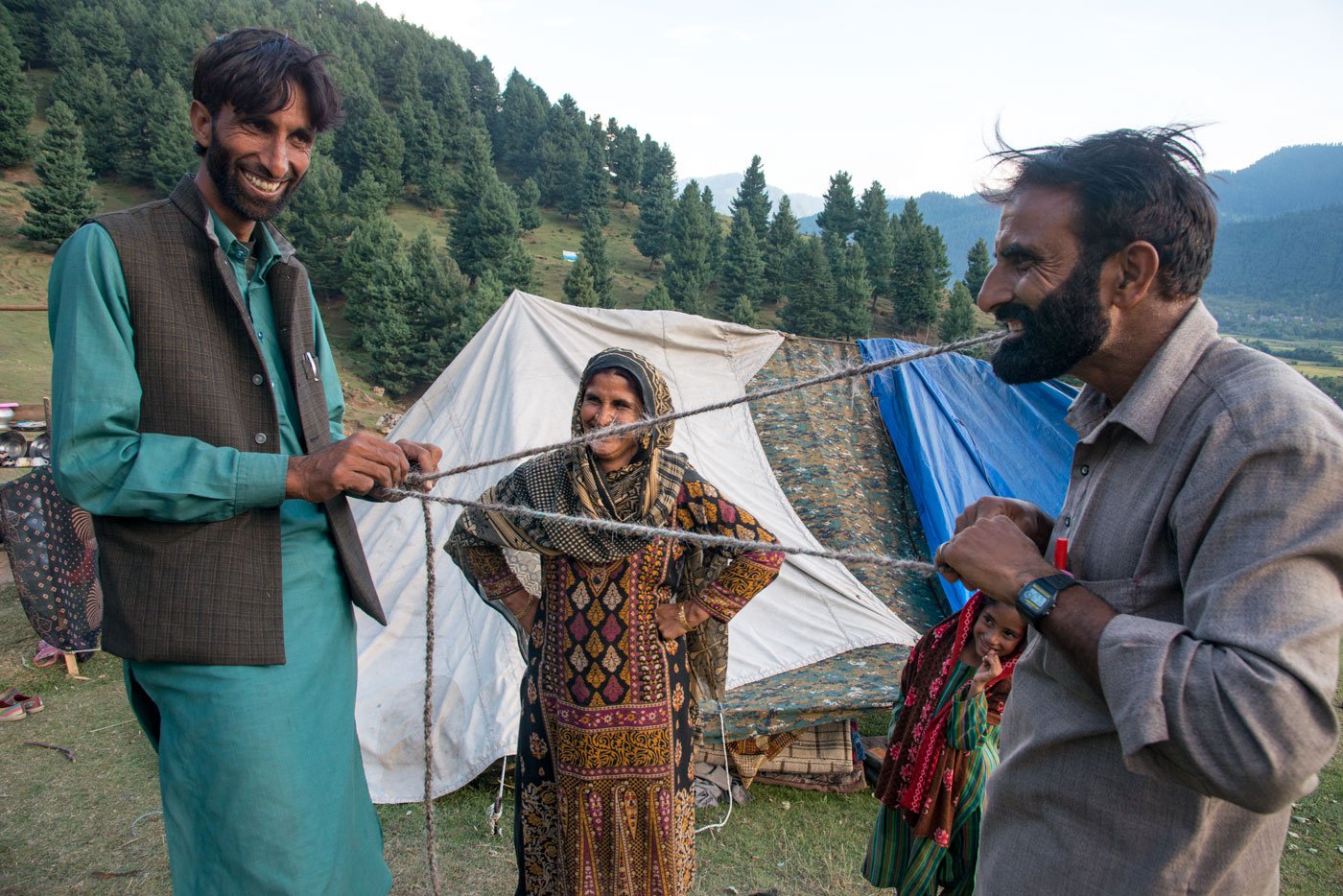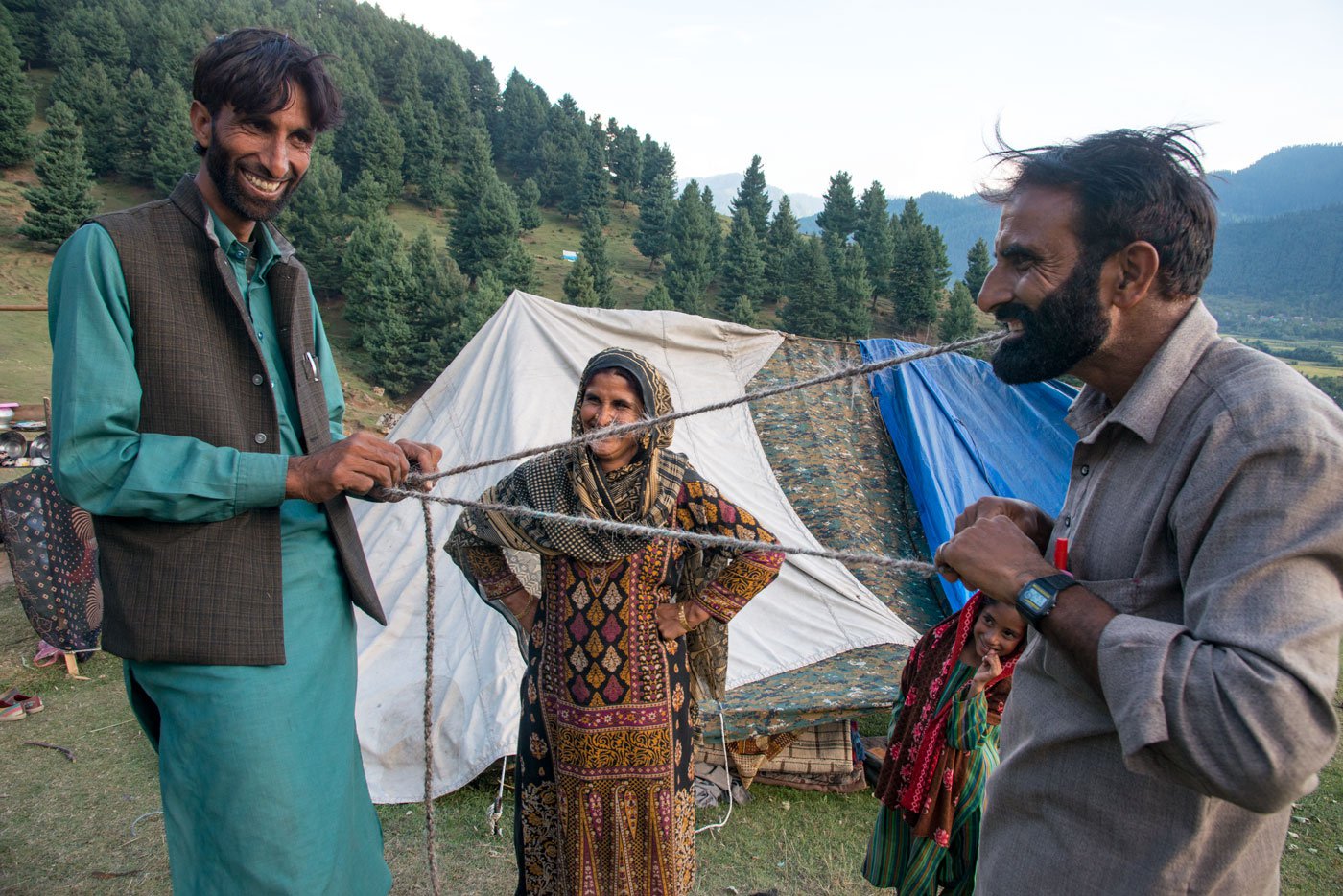 PHOTO • Ritayan Mukherjee
The sharp fall in prices they say is due to the lack of easily accessible shearing units combined with state apathy. The natural wool they sell is under threat from cheaper synthetic alternatives such as acrylic wool. Since many meadows have no access to traders or shops, Bakarwals carry the wool on horseback or mules for a part of the journey and then hire a vehicle to take it to a market. This year, many Bakarwals sheared their sheep and left the wool in the meadows as the cost of carting it was more than what they would have earned in the market.
Goat hair, on the other hand, is used by them to make tents and ropes. Pulling on a rope stretched between him and his brother Shoukat tells us, "Kagani goats are good for this, they have long hair." Kagani is the breed that gives the highly valued cashmere wool.

To help the Bakarwals reach their destinations faster, in 2022 the government offered to transport them and their animals to the summer pastures. The journey that would take them weeks, was over in a day. But many who signed up for the trucks could not get them because there were too few trucks. For others, the offer came after they had already set off. A sheep husbandry officer admitted that, "There are thousands of Bakarwal families and only a handful of trucks. Most people are not able to avail these services."

"I had him just 20 days ago."
Meena Akhtar points to a small bundle of clothes in the corner of the tent. One can barely make out a new-born baby in the bundle until it starts crying. Meena had him in a hospital at the foot of the mountains. She had to be taken there as the due date for the child's birth had passed and she did not go into labour.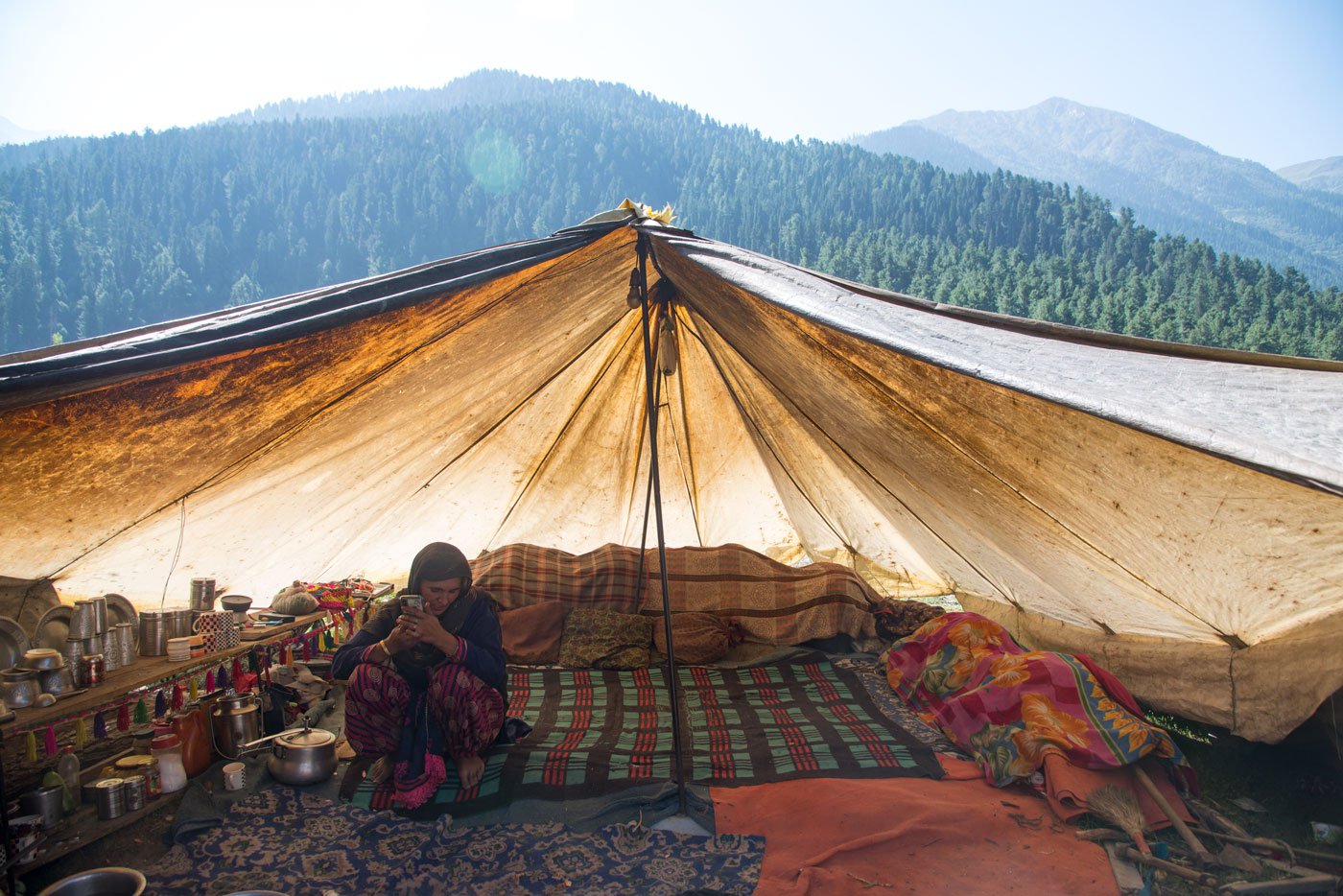 PHOTO • Ritayan Mukherjee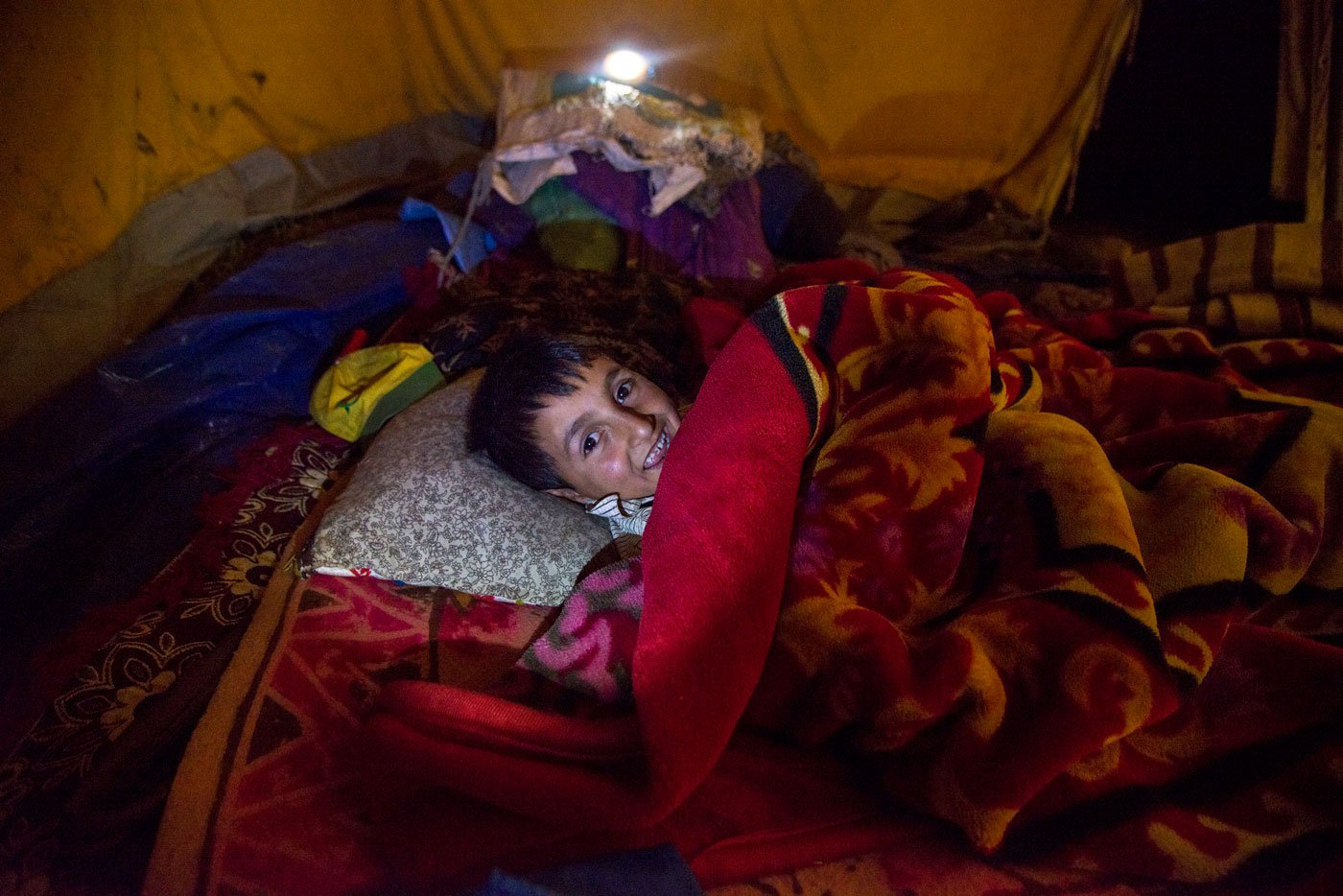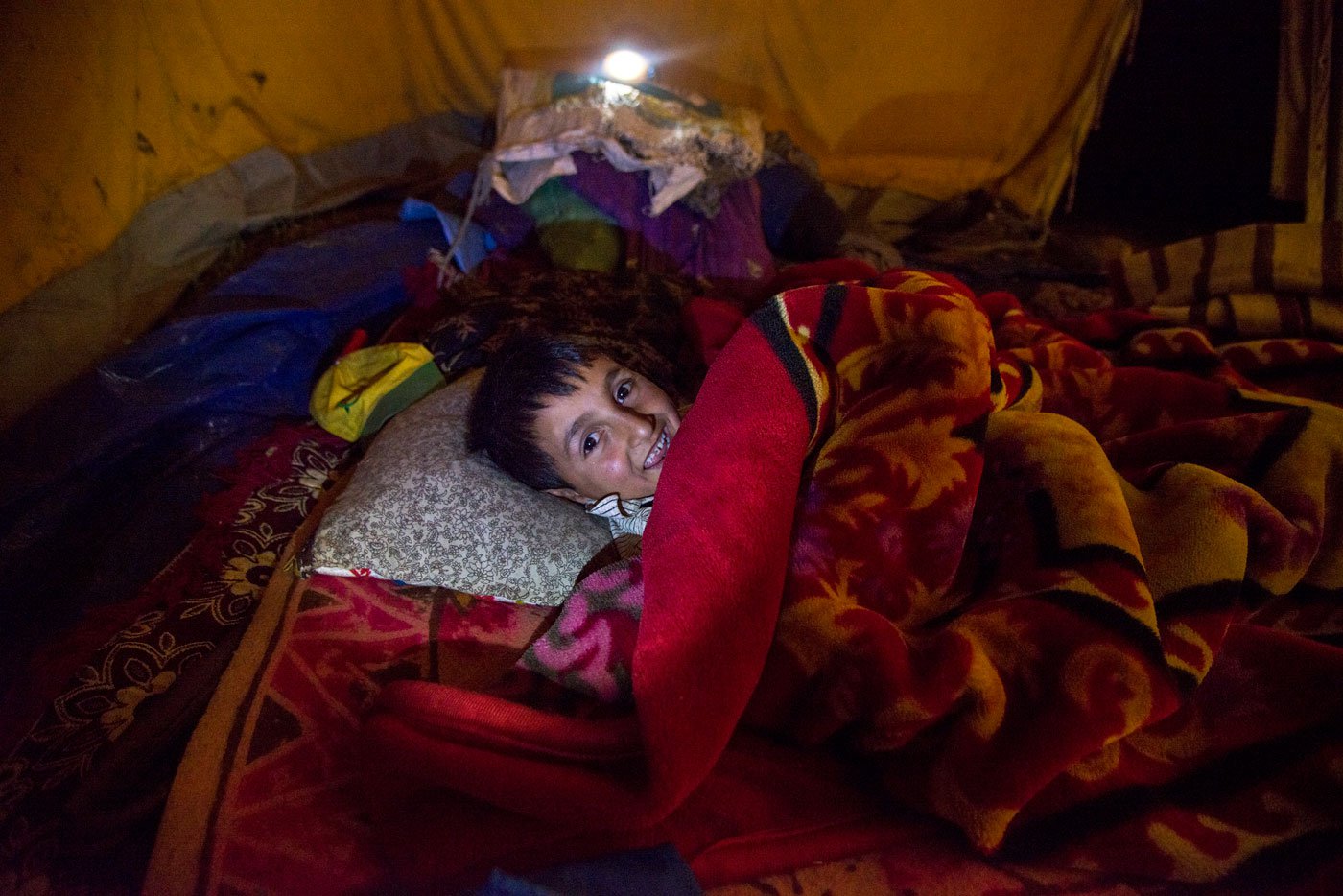 PHOTO • Ritayan Mukherjee
"I felt weak. I was eating halwa [semolina porridge] to get my strength back, I have started eating rotis from the last two days," she says. Meena's husband works as woodcutter in nearby villages and the money he earns supports their daily needs.
While pouring milk from a plastic packet to make tea, she says, "We are not getting milk right now. The goats are going to give birth. Once lambing happens, we will get milk again." Ghee, milk, and cheese are essential sources of nutrition for a Bakarwal, especially women and children.

Out in the high mountains and protected only by tent cover, very young children are often kept warm inside with the heat from cooking fires and blankets. Those who can go out roam freely around the camp and play with each other. They are given small tasks such as taking care of the dogs or fetching firewood and water. "The children play in the mountain spring water all day," says Meena. She says she will be sad to leave their winter bahak of Meenamarg, not far from the Ladakh border: "Life is good there."

Khalda Begum from Shoukat's dera also moves with her younger children, but her teenage daughter stays back in Jammu with a relative so that she can go to school. "My daughter can study much better there," she says, smiling at the thought. Many kids do not have that option and must migrate with their families. Attempts by the state to conduct mobile schools has not taken off as only a few Bakarwals manage to access them.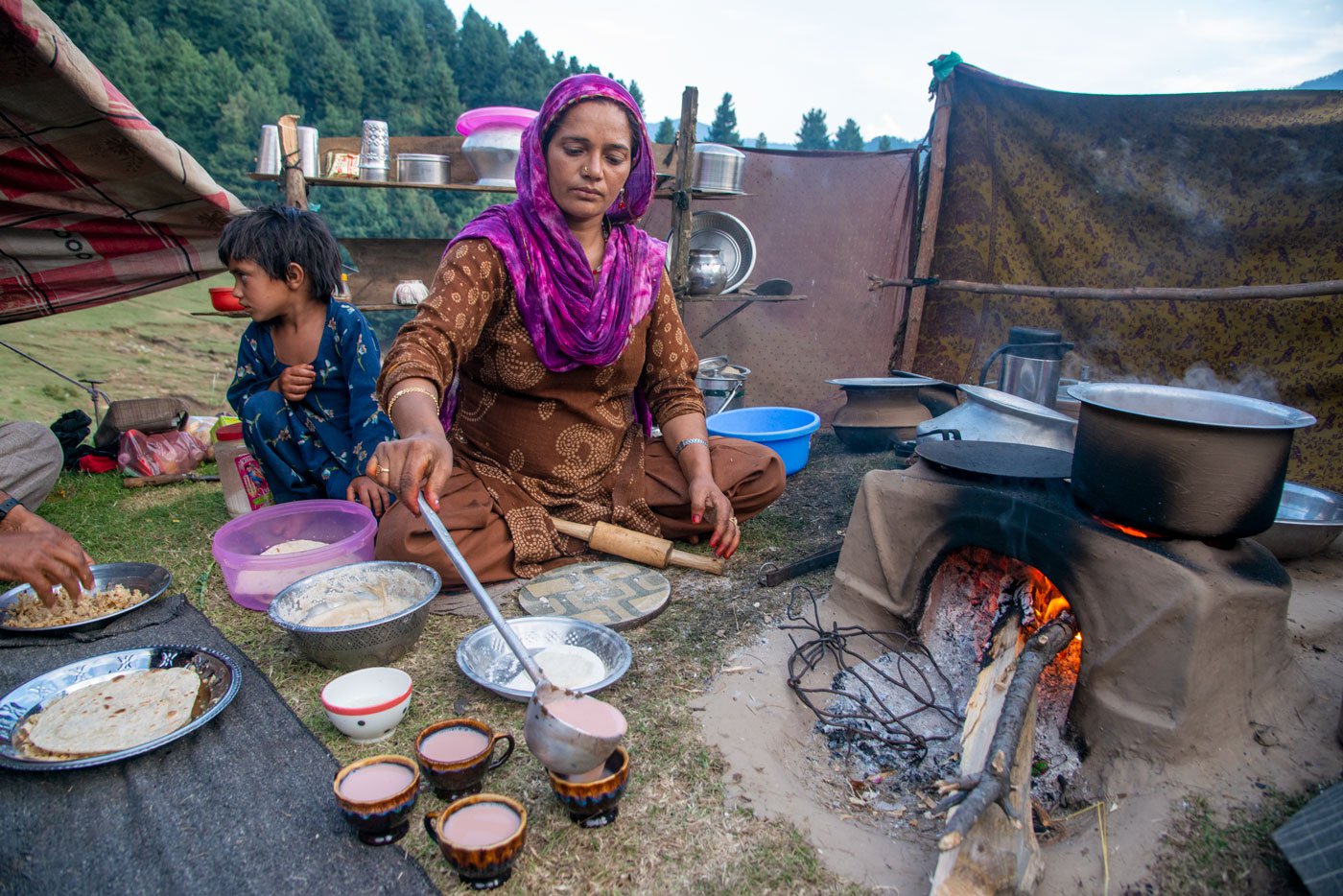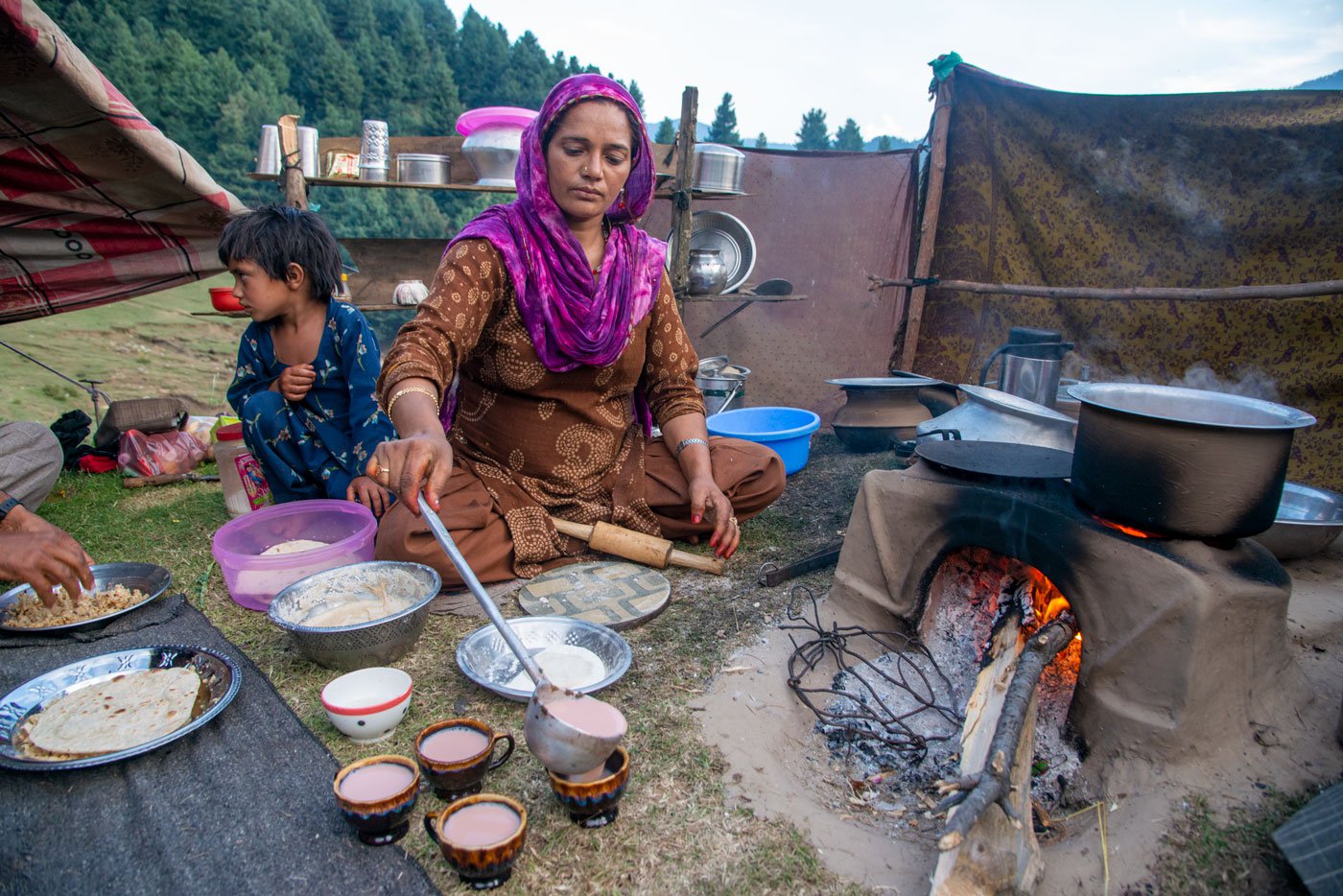 PHOTO • Ritayan Mukherjee
Teachers appointed by the government at mobile schools don't always show up. "They don't come here, but they get a salary," says a visibly frustrated Khadim Hussain who is in his 30s. He belongs to a group of Bakarwals who camp very near the Zoji La Pass that links Kashmir to Ladakh.
"The younger generation is receiving more education. They are choosing other opportunities to the nomadic life. They find this [nomadic] life difficult," points out Faisal Raza Bokda. He is the provincial president of Gujjar Bakarwal Youth Welfare Conference in Jammu and was planning a walk through the Pir Panjal ranges to raise issues of eviction and injustice. "It is not easy for our youth.  We still face a lot of stigma when we interact with other people, more so in towns. [The discrimination] affects us deeply," he adds.  Bokda is working to make Gujjar and Bakarwals more aware of their rights as Scheduled Tribes.
On the outskirts of Srinagar city in an area called Zakura live 12 Bakarwal families – their winter bahaks were displaced by a hydroelectric dam project, so they settled here. Altaf (name changed) was born here here and drives a school bus in Srinagar.  "I decided to stay here for my elderly, ailing parents and children," he says explaining why he doesn't migrate like others in his community.

Summing up the uncertain future for the community and the multiple threats from fencing, tourism and a changing life, Gulam Nabi who has spent all his life moving freely across the mountains says, "How will you know my pain?"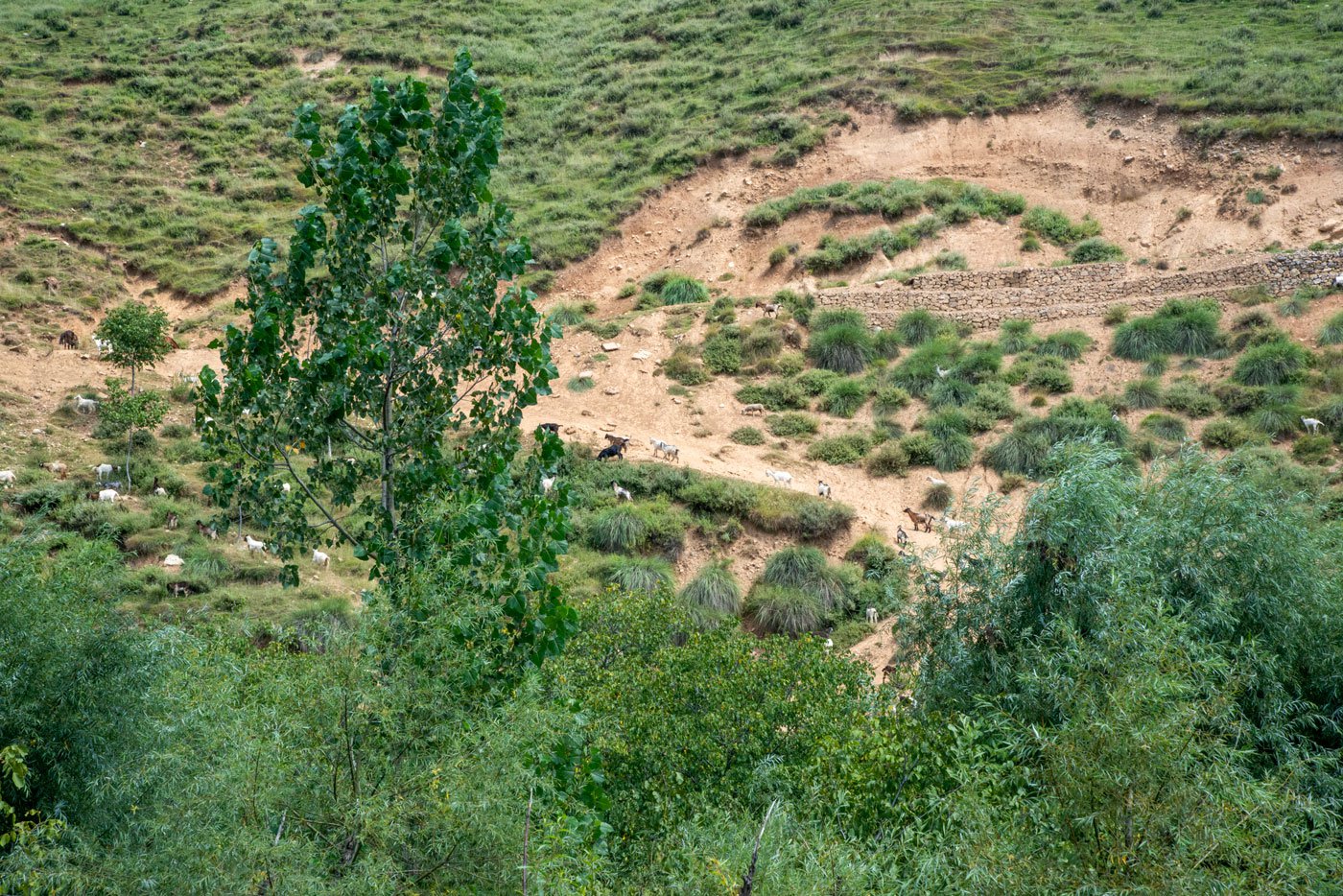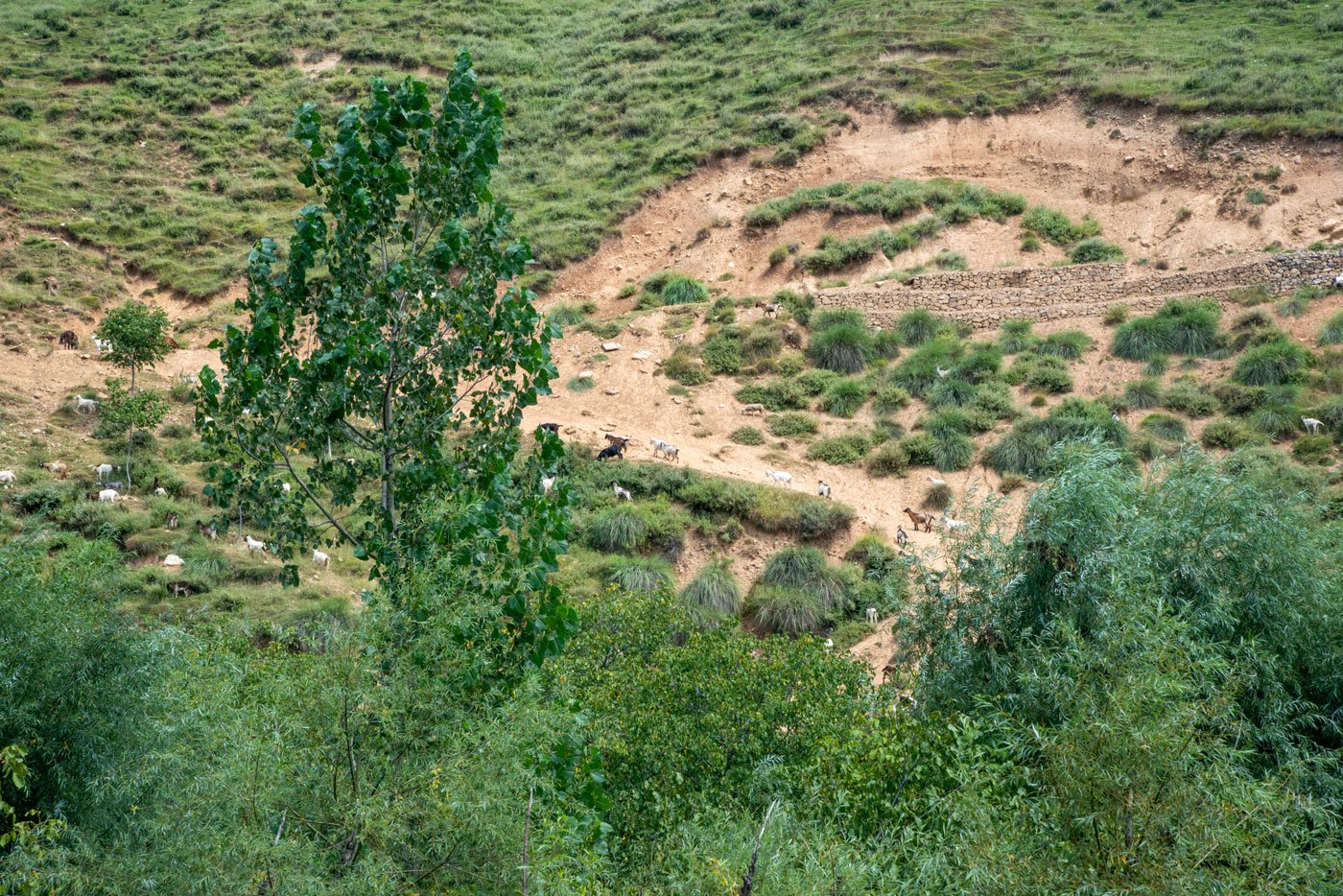 PHOTO • Ritayan Mukherjee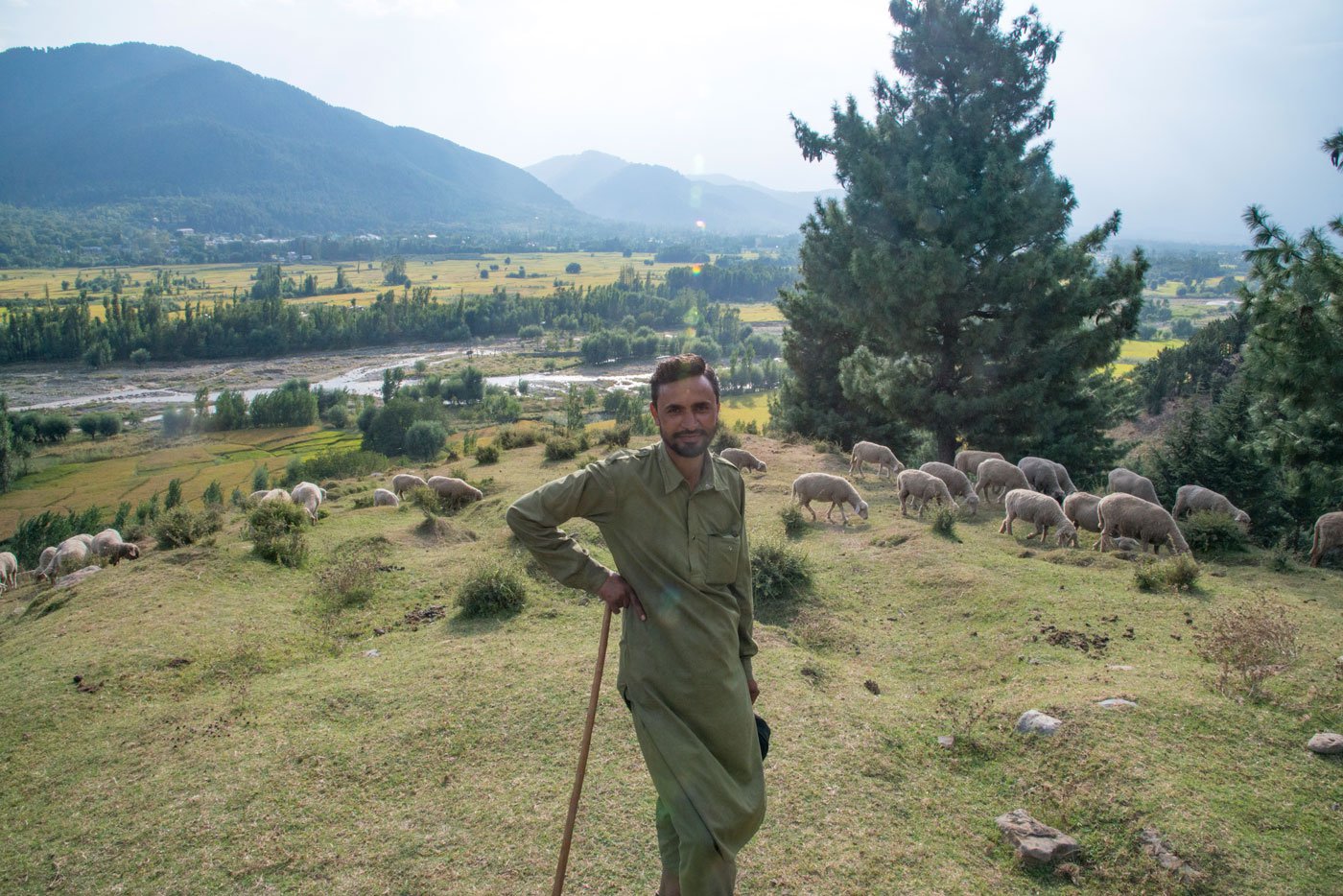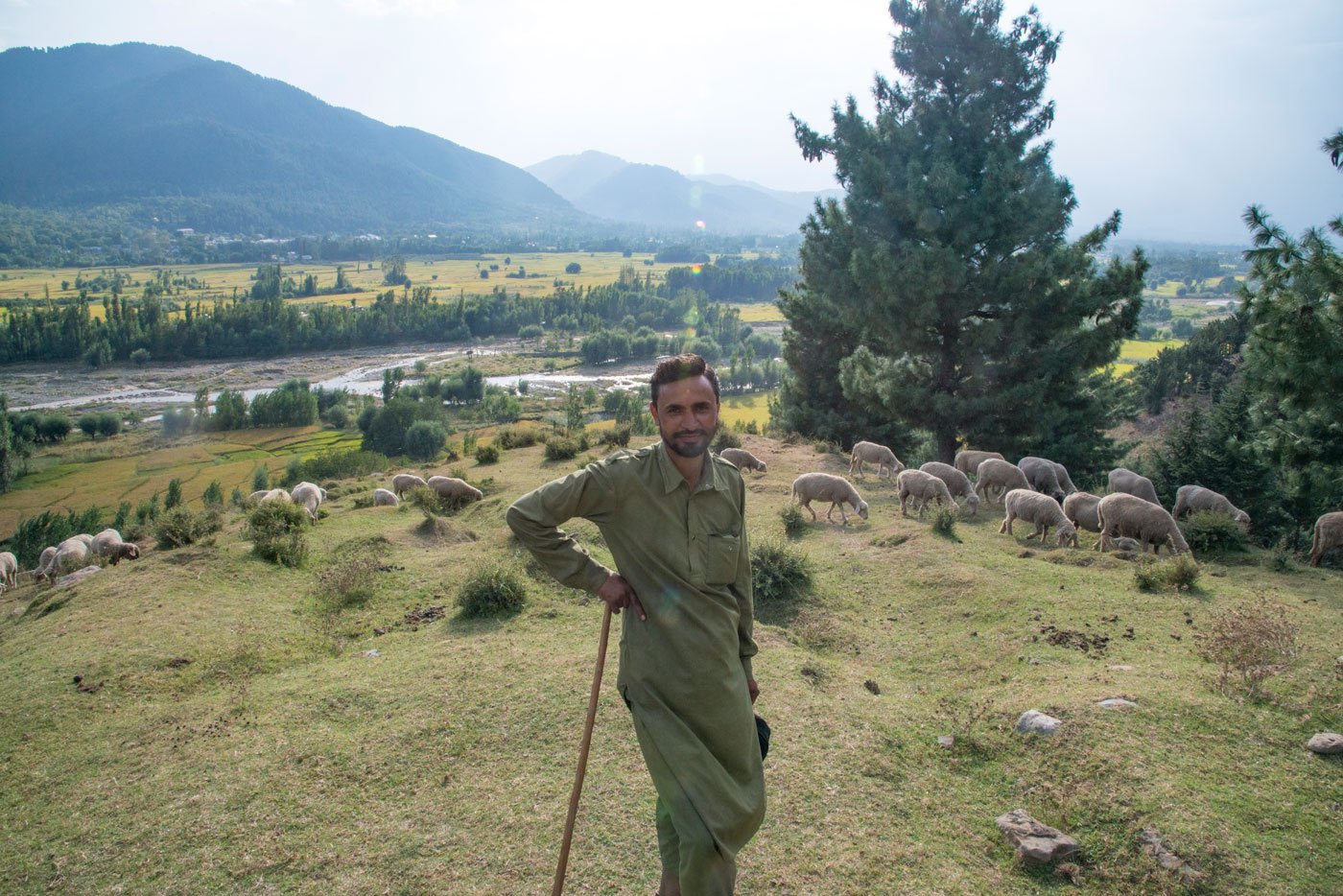 PHOTO • Ritayan Mukherjee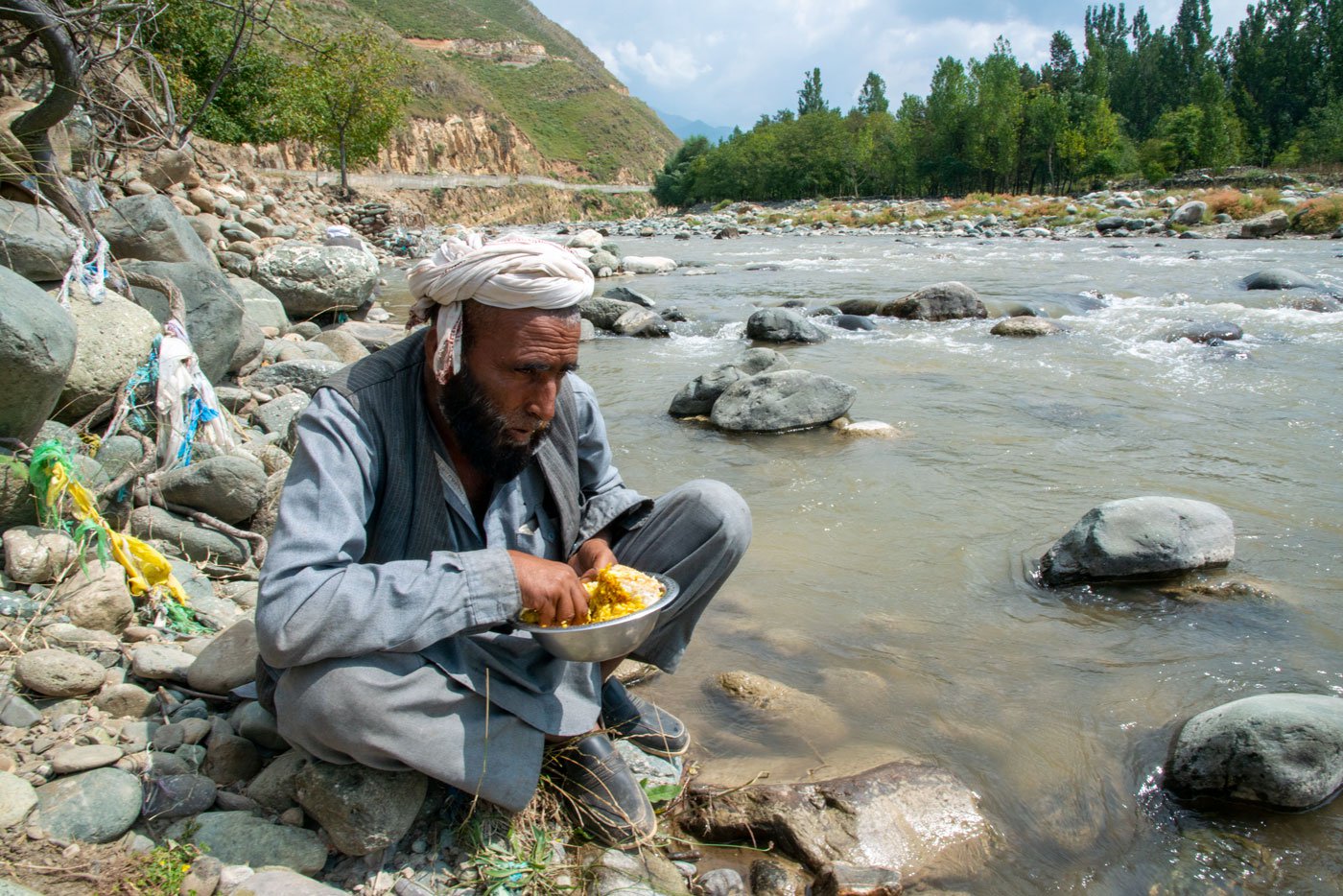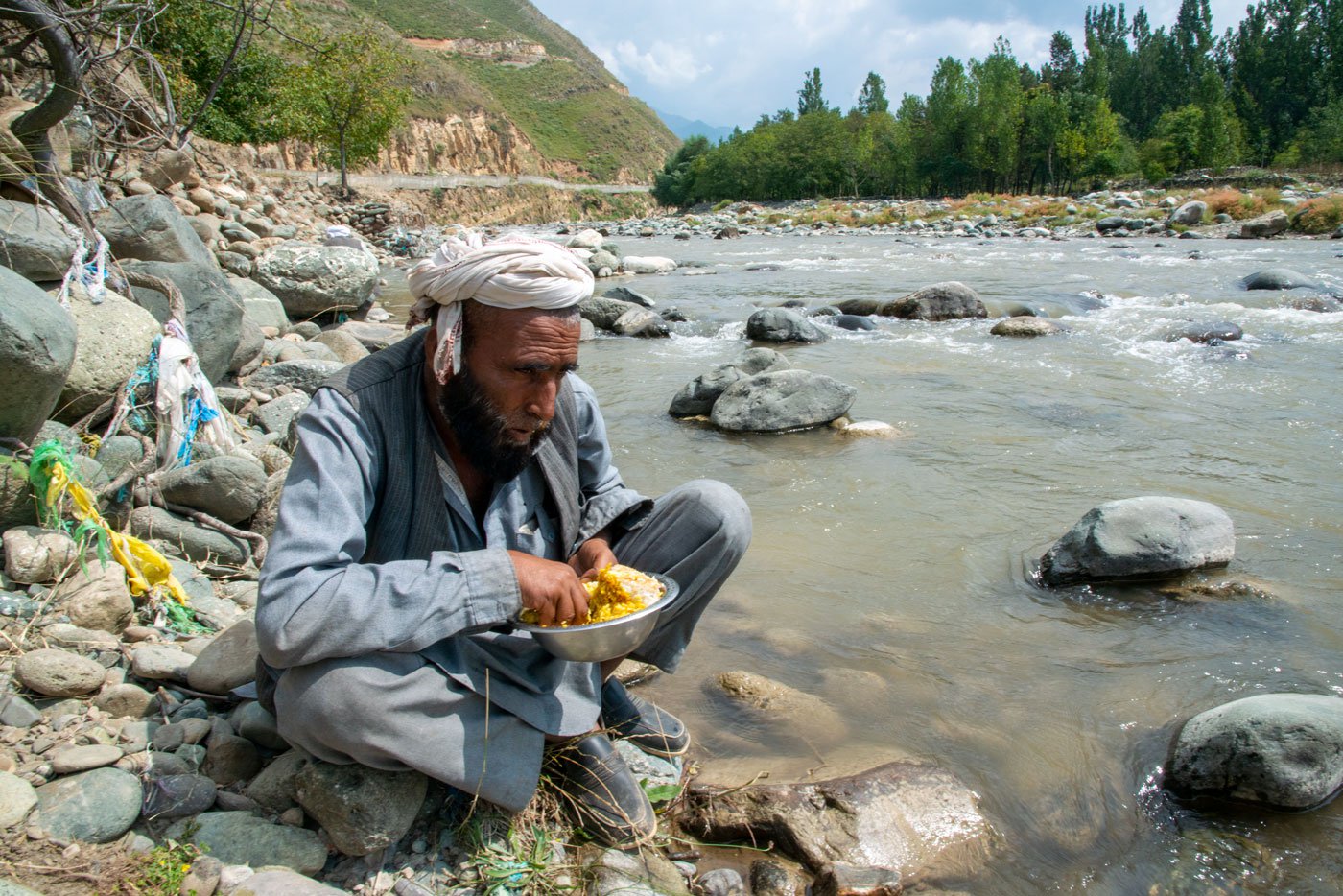 PHOTO • Ritayan Mukherjee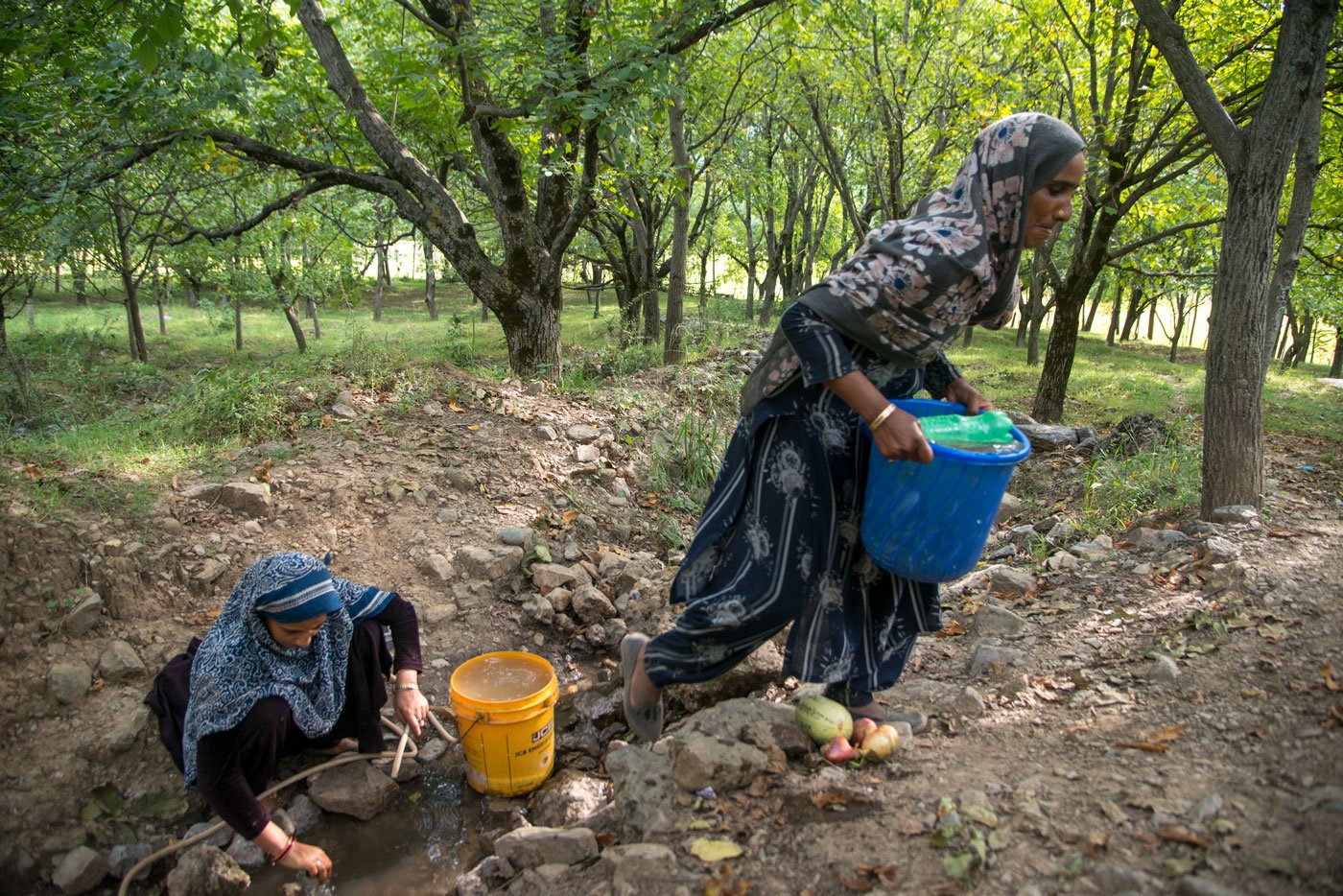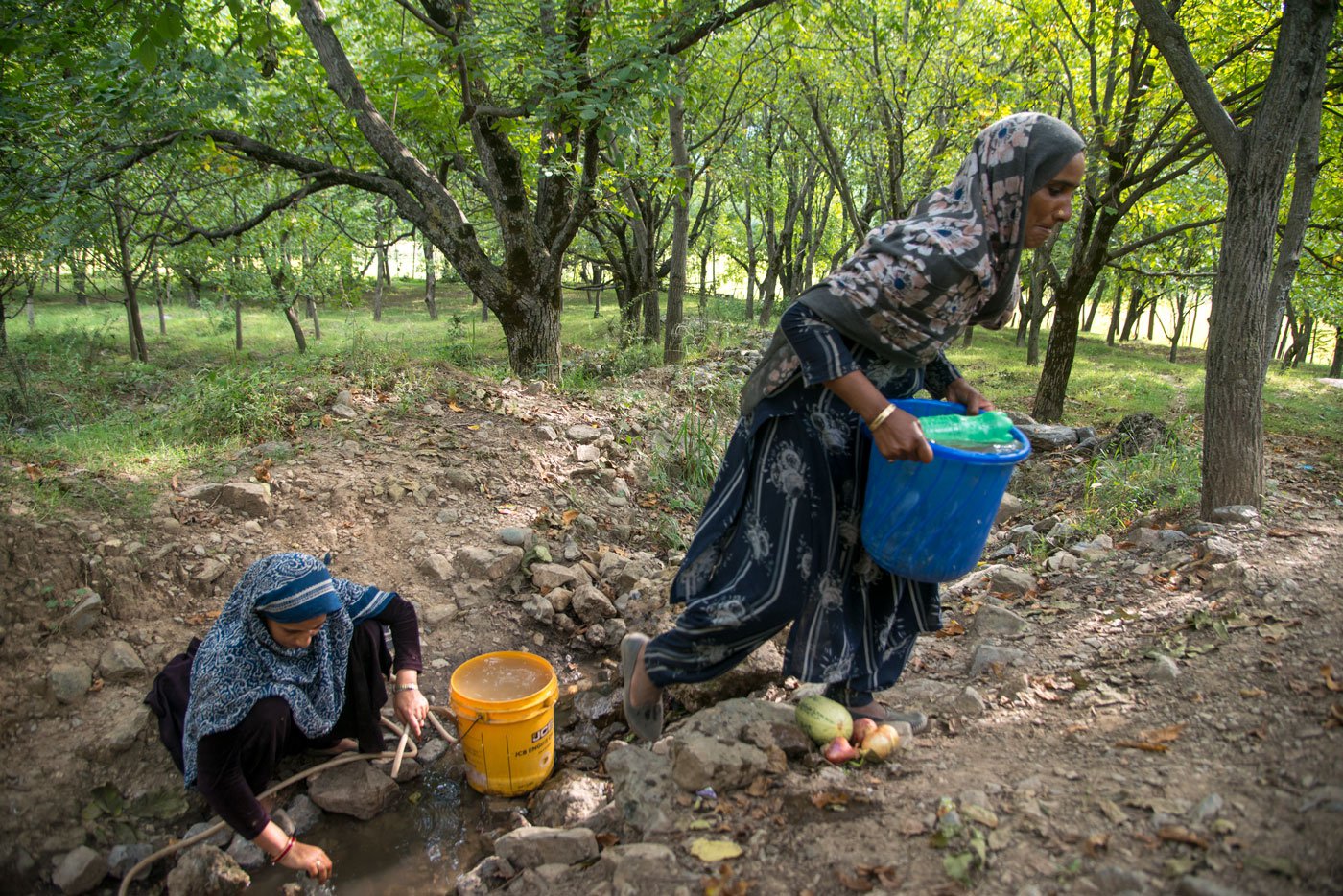 PHOTO • Ritayan Mukherjee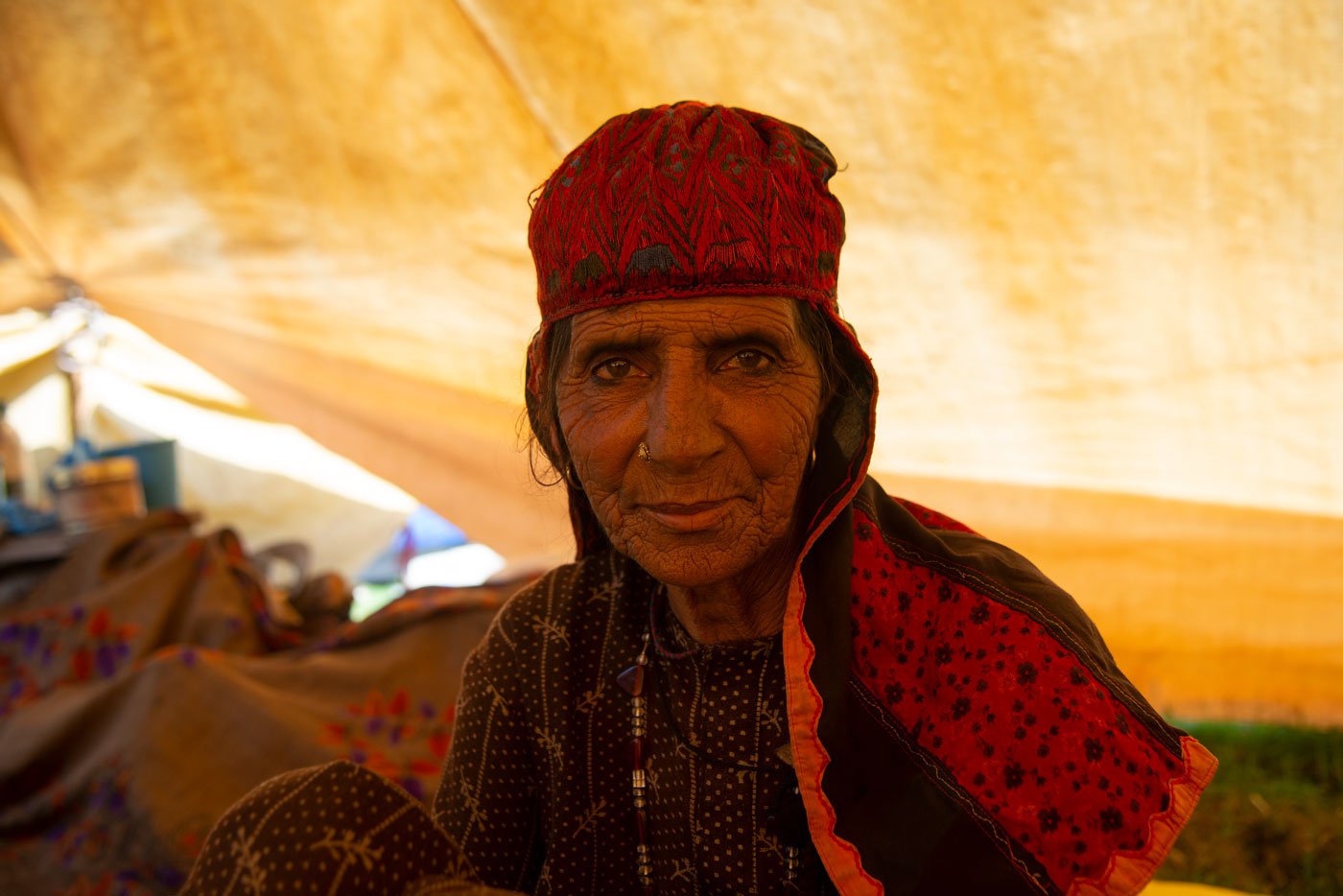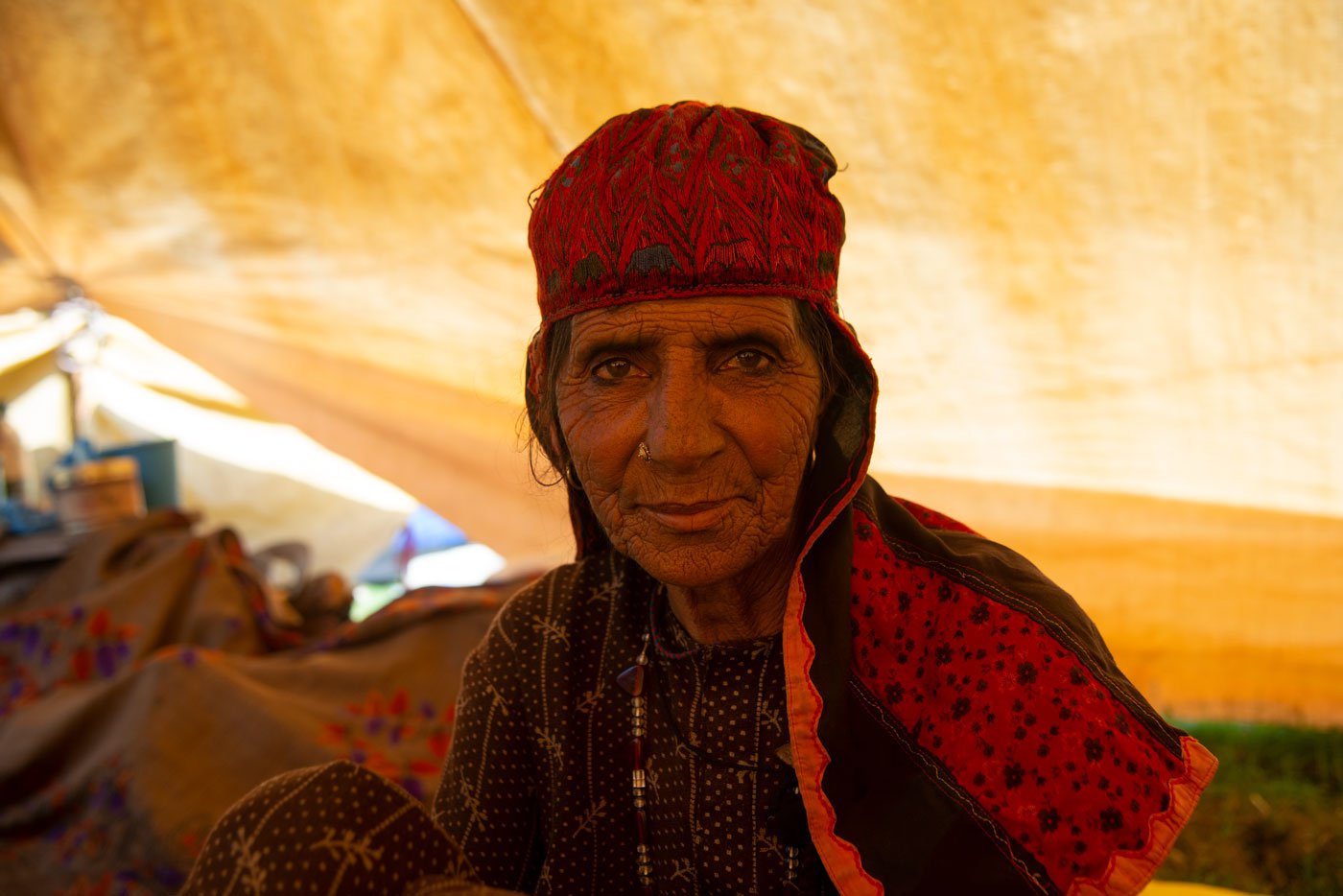 PHOTO • Ritayan Mukherjee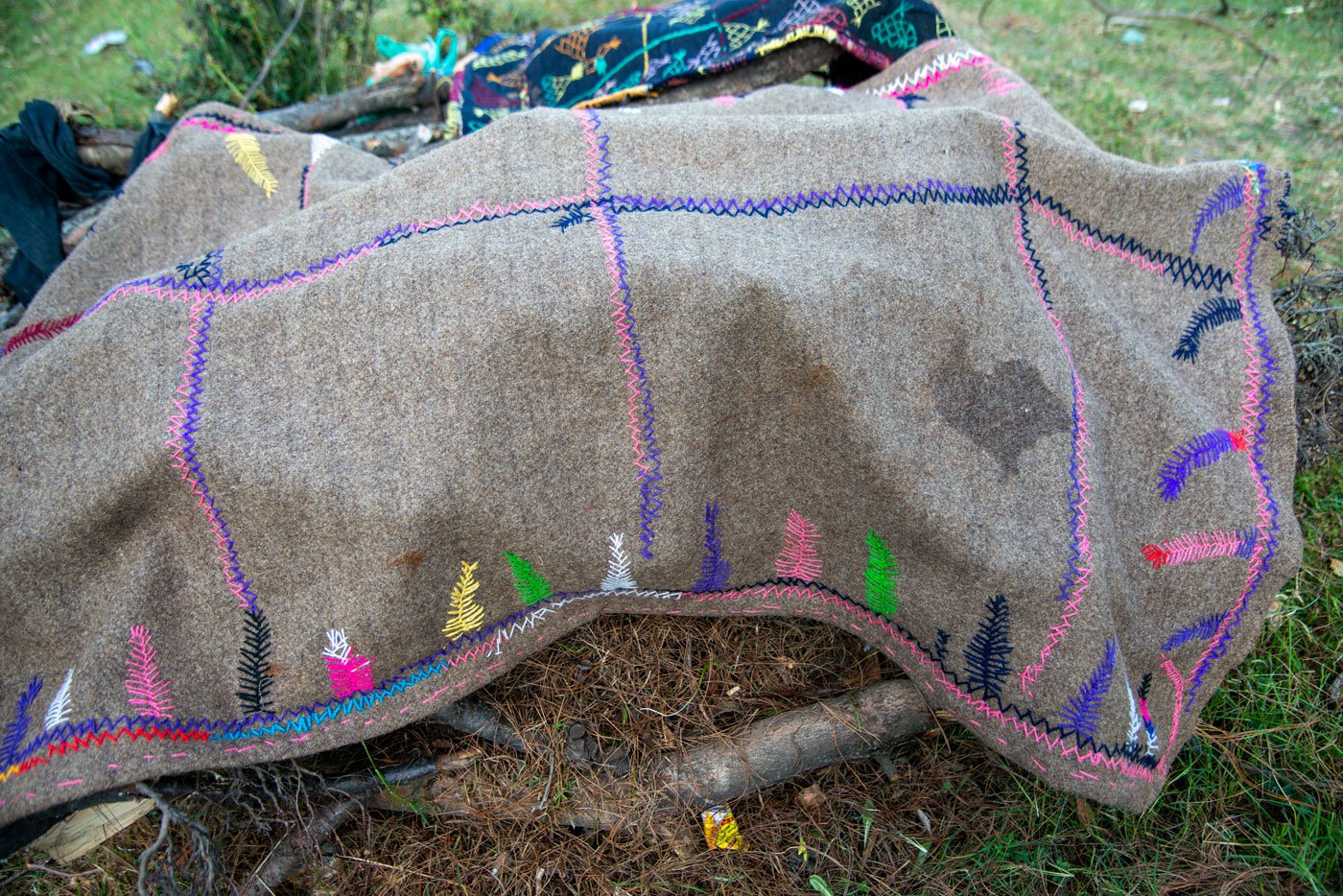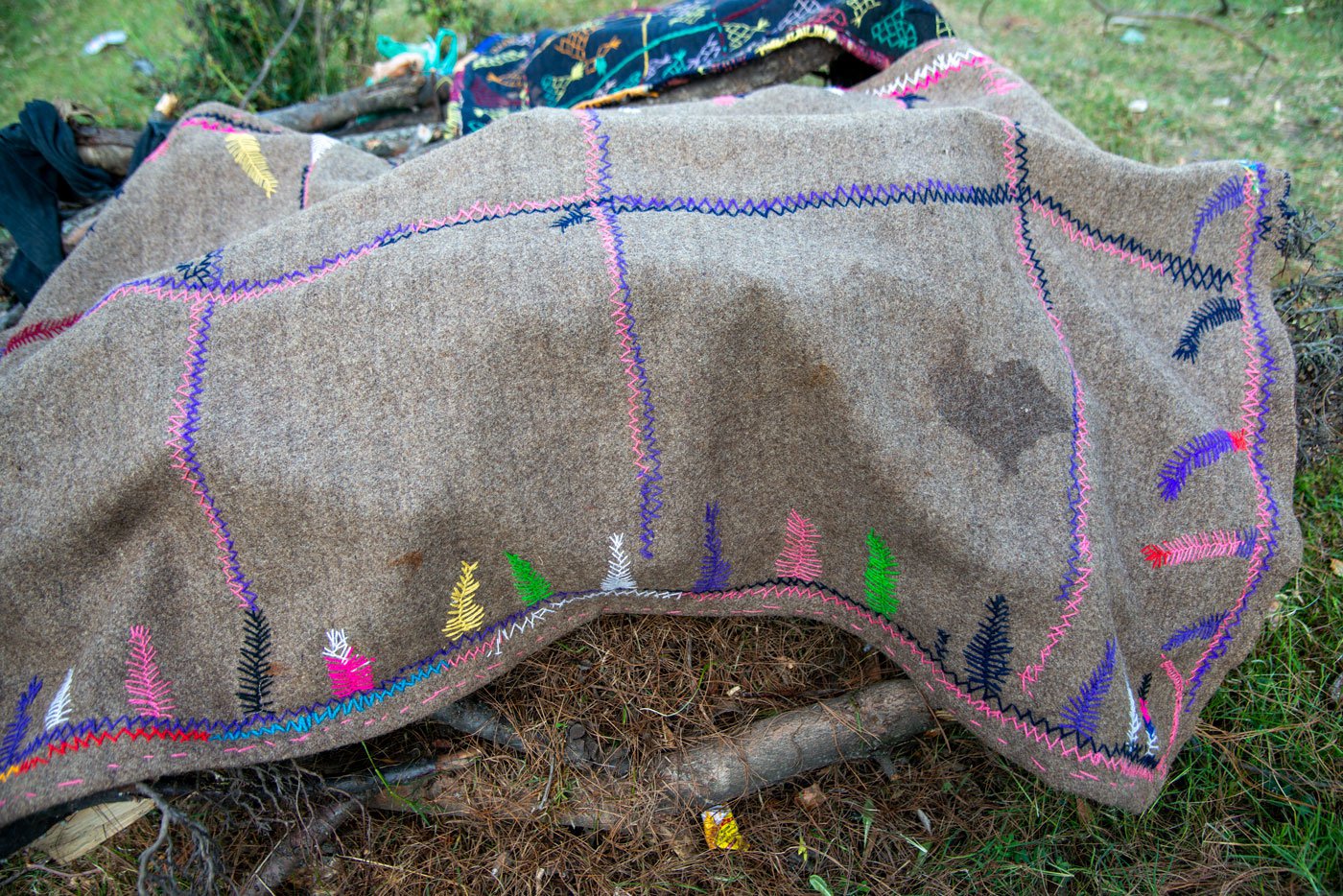 PHOTO • Ritayan Mukherjee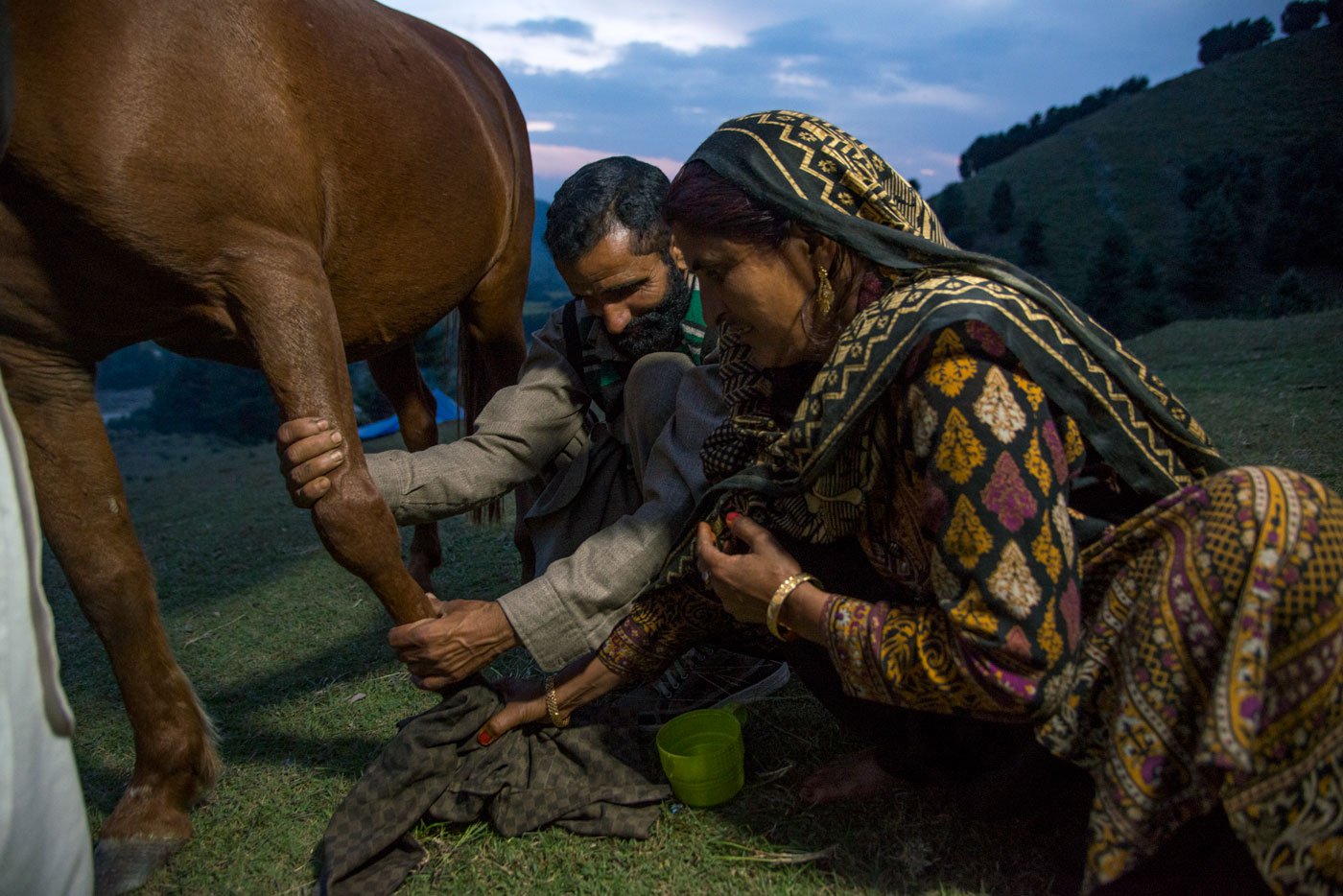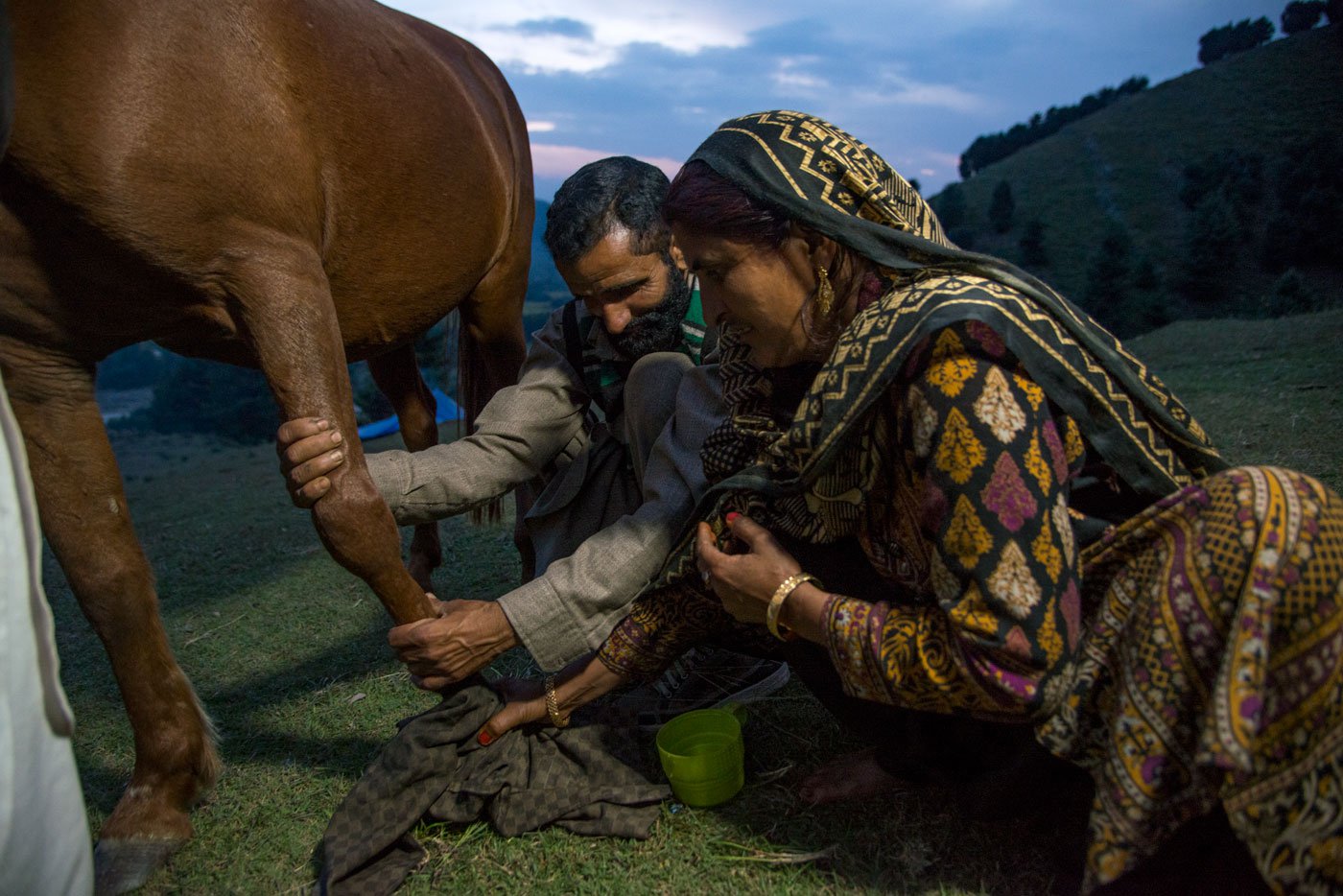 PHOTO • Ritayan Mukherjee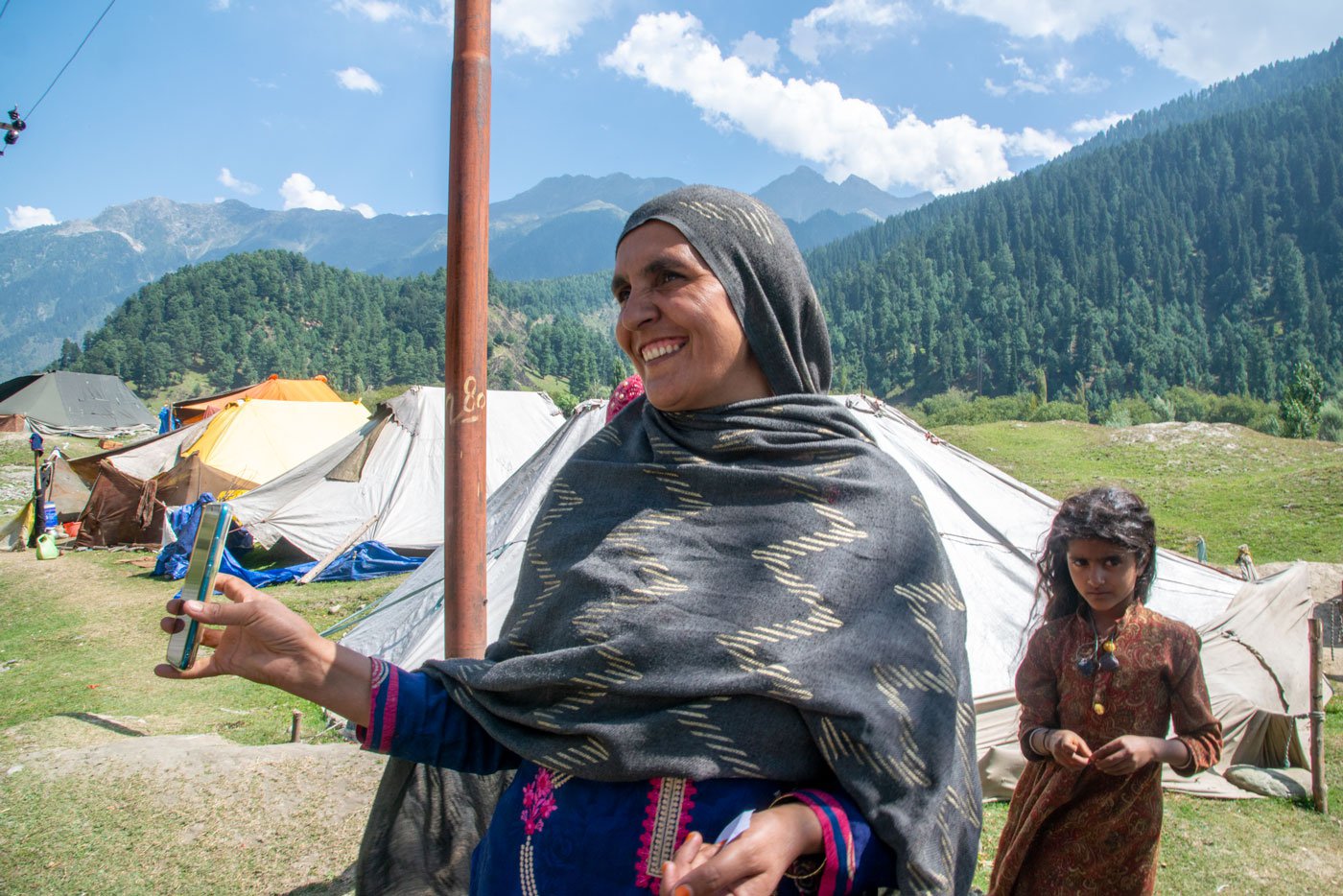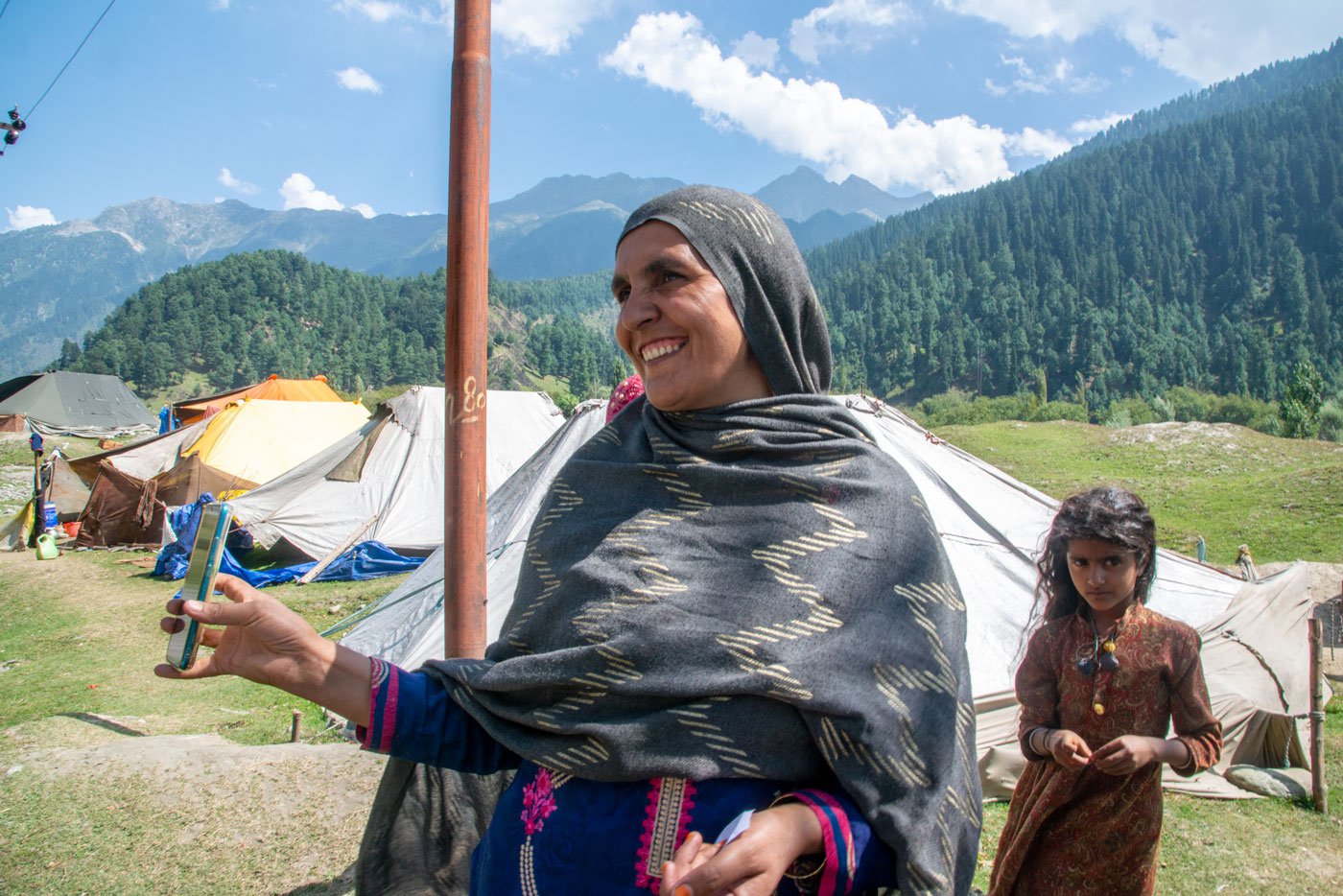 PHOTO • Ritayan Mukherjee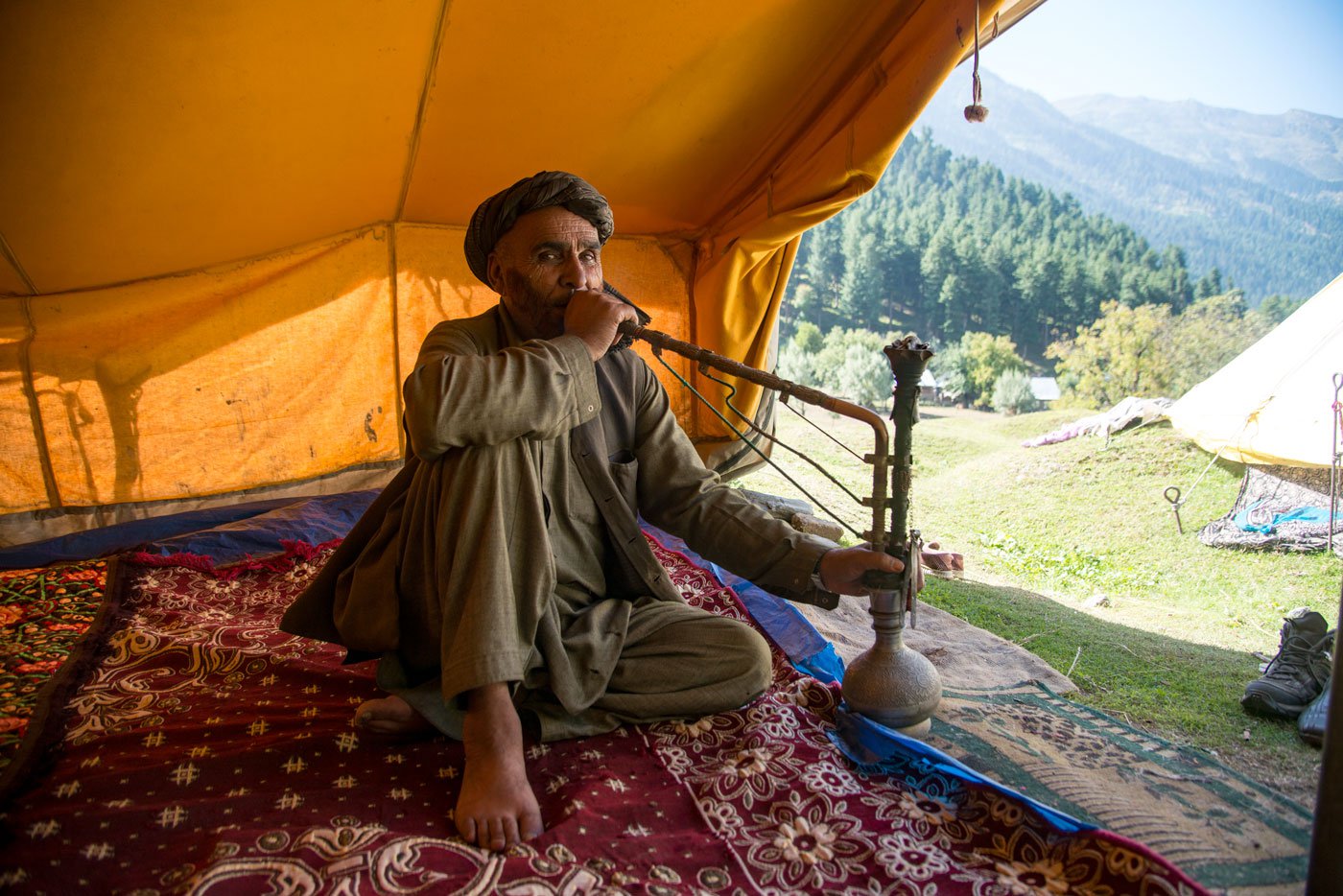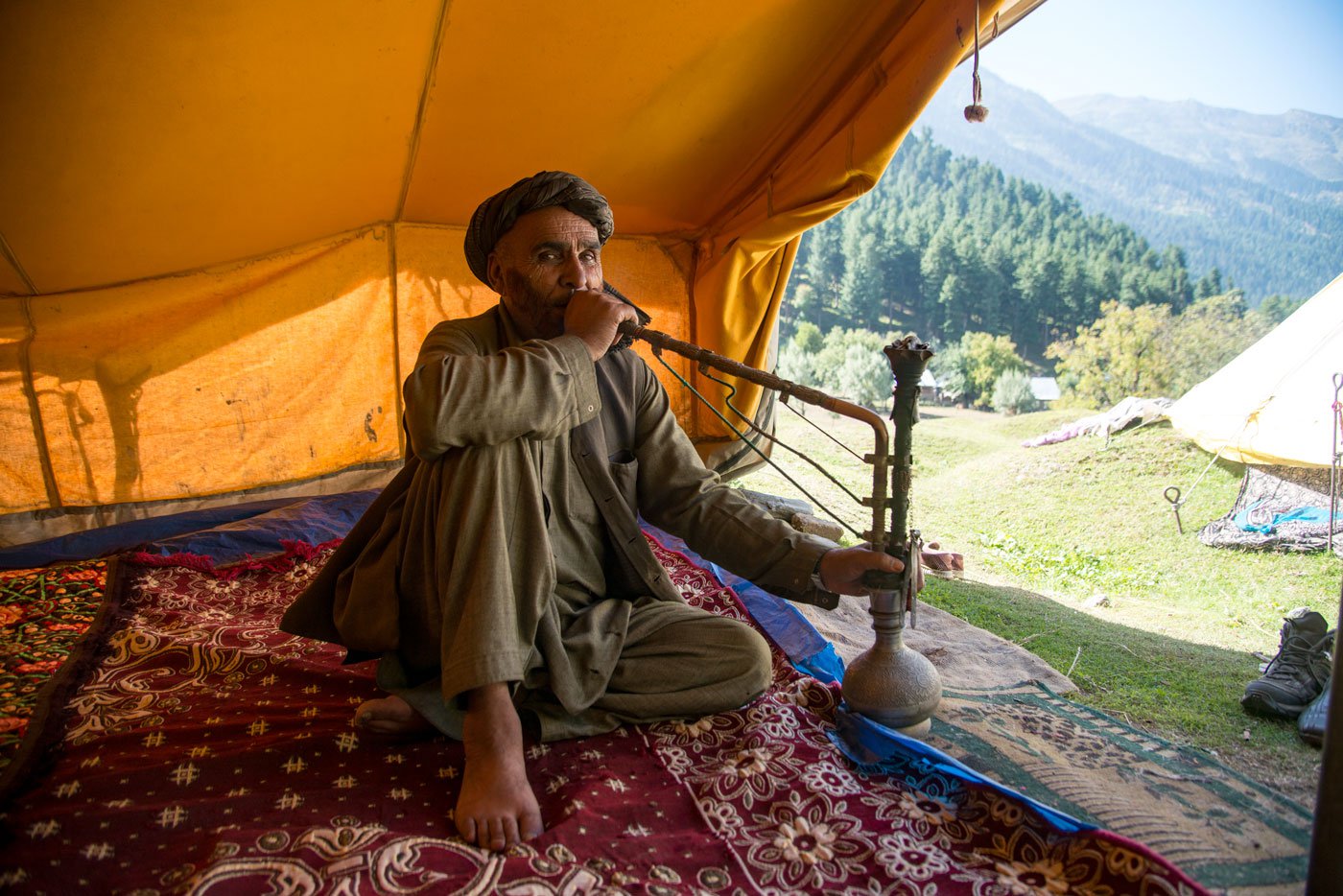 PHOTO • Ritayan Mukherjee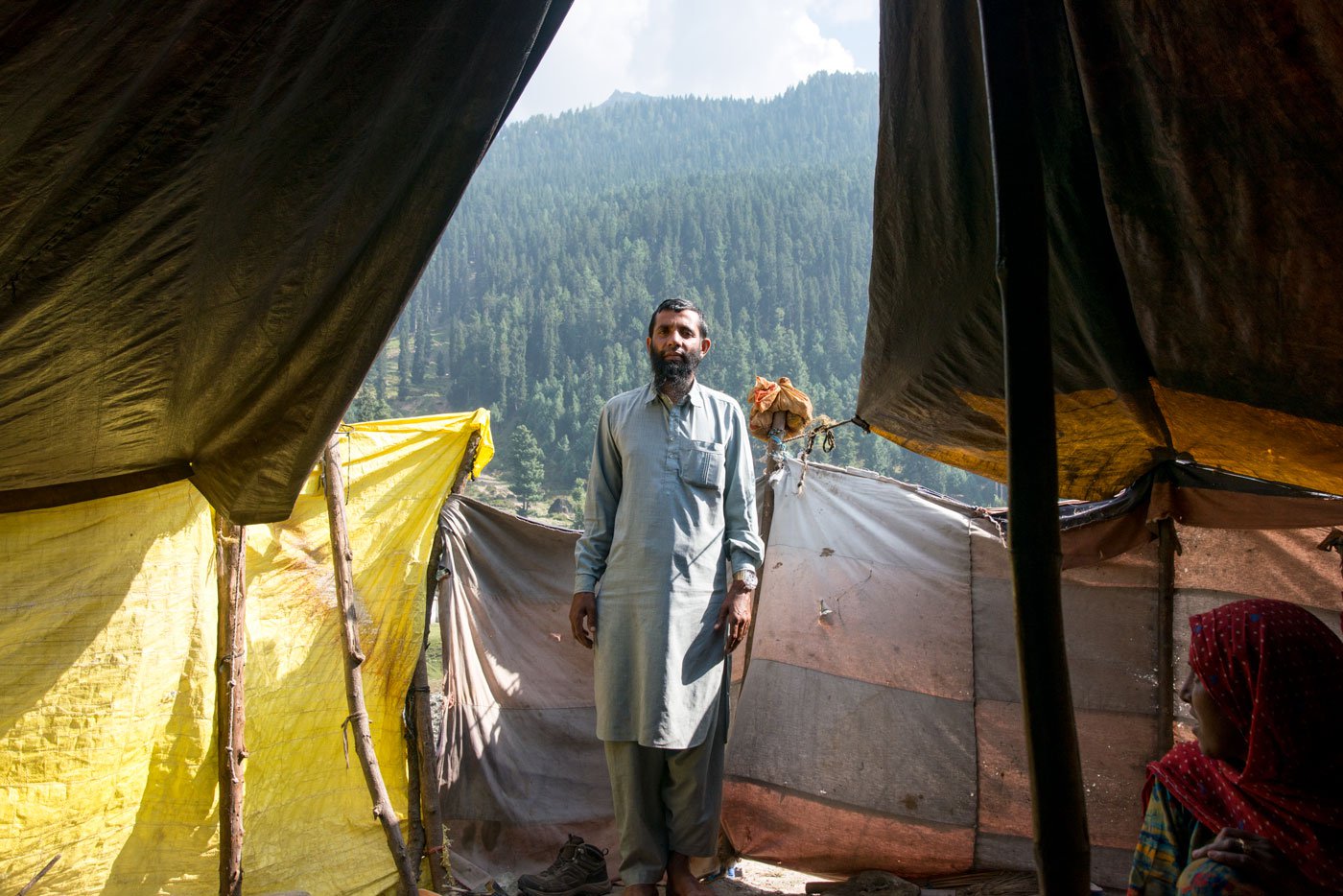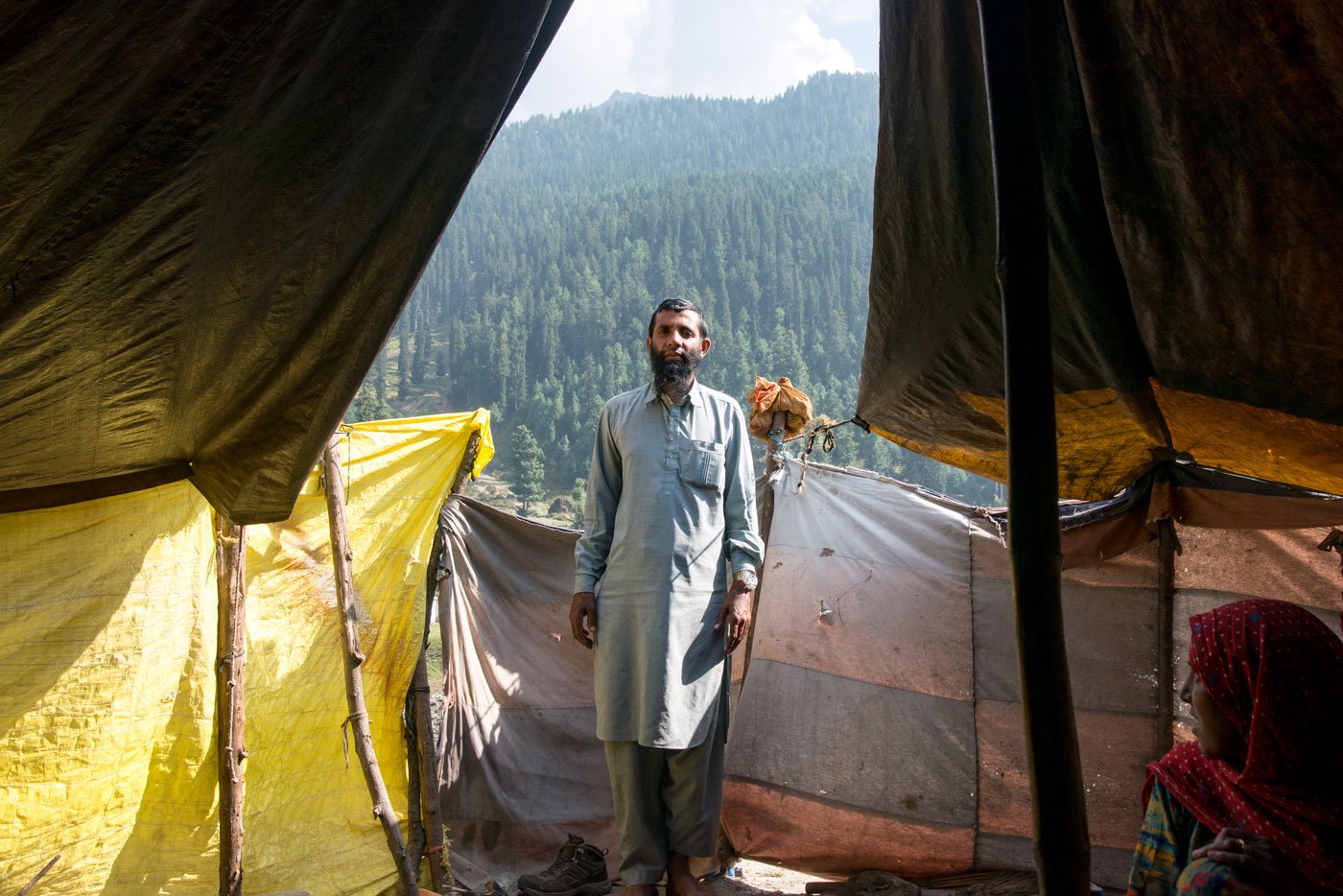 PHOTO • Ritayan Mukherjee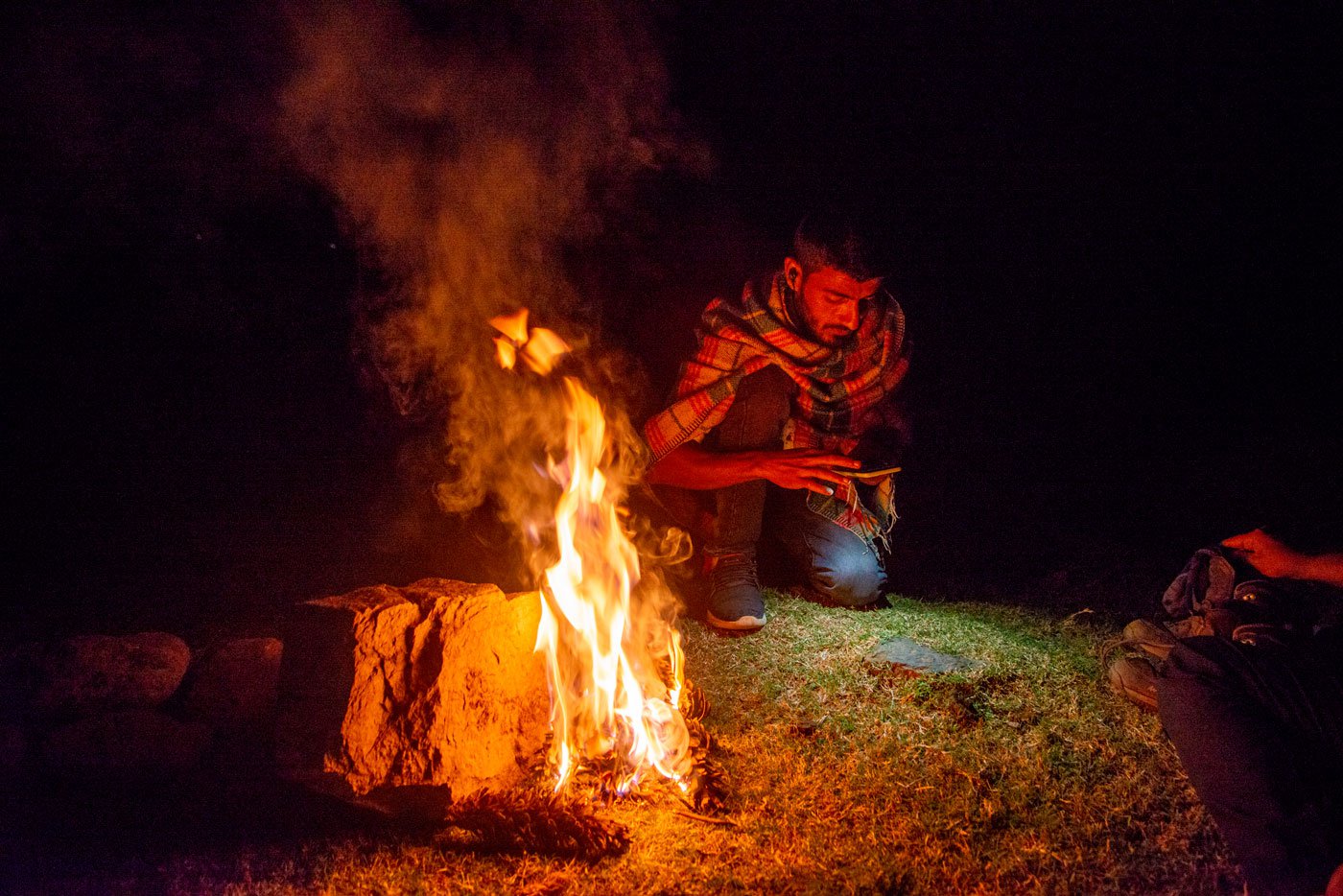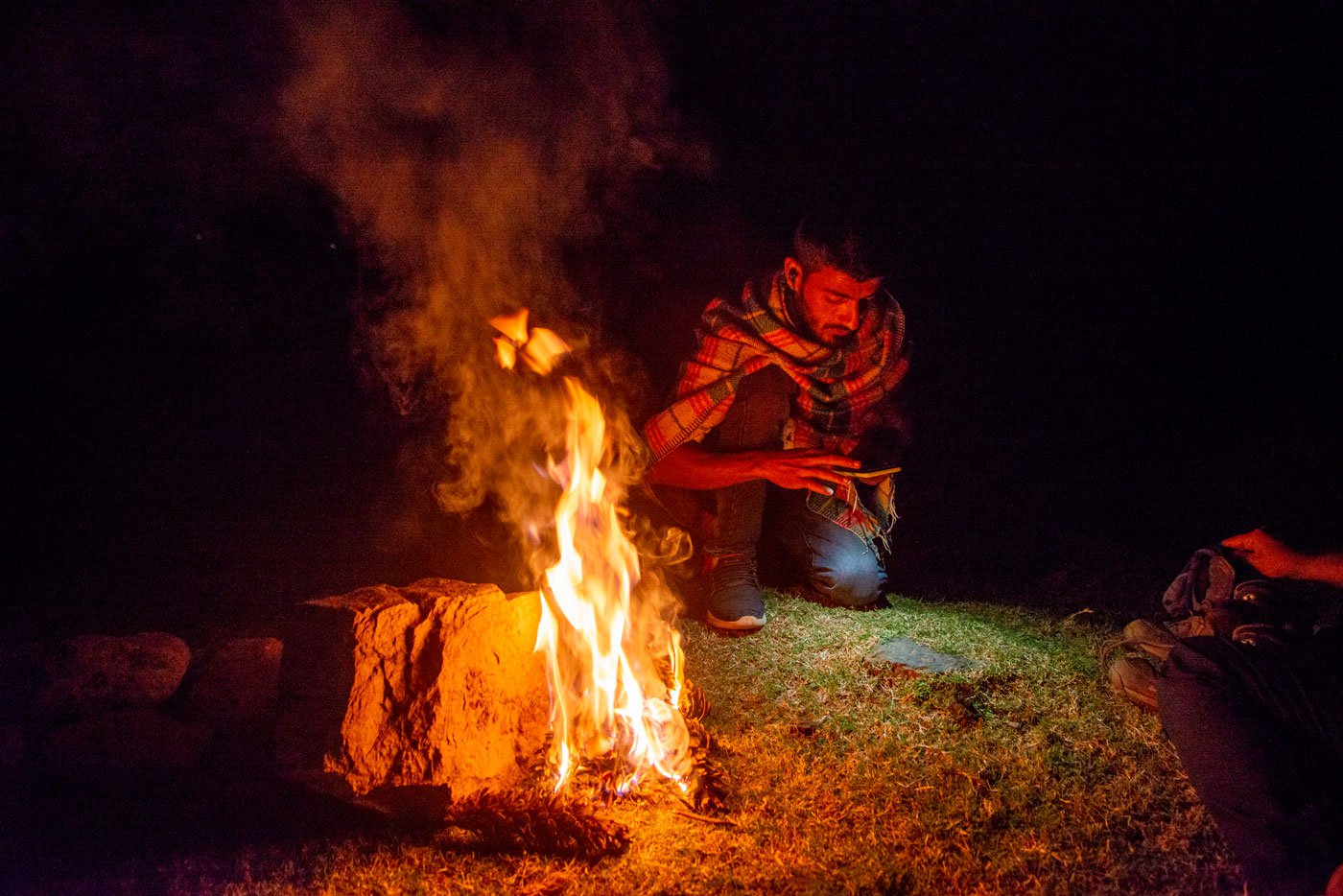 PHOTO • Ritayan Mukherjee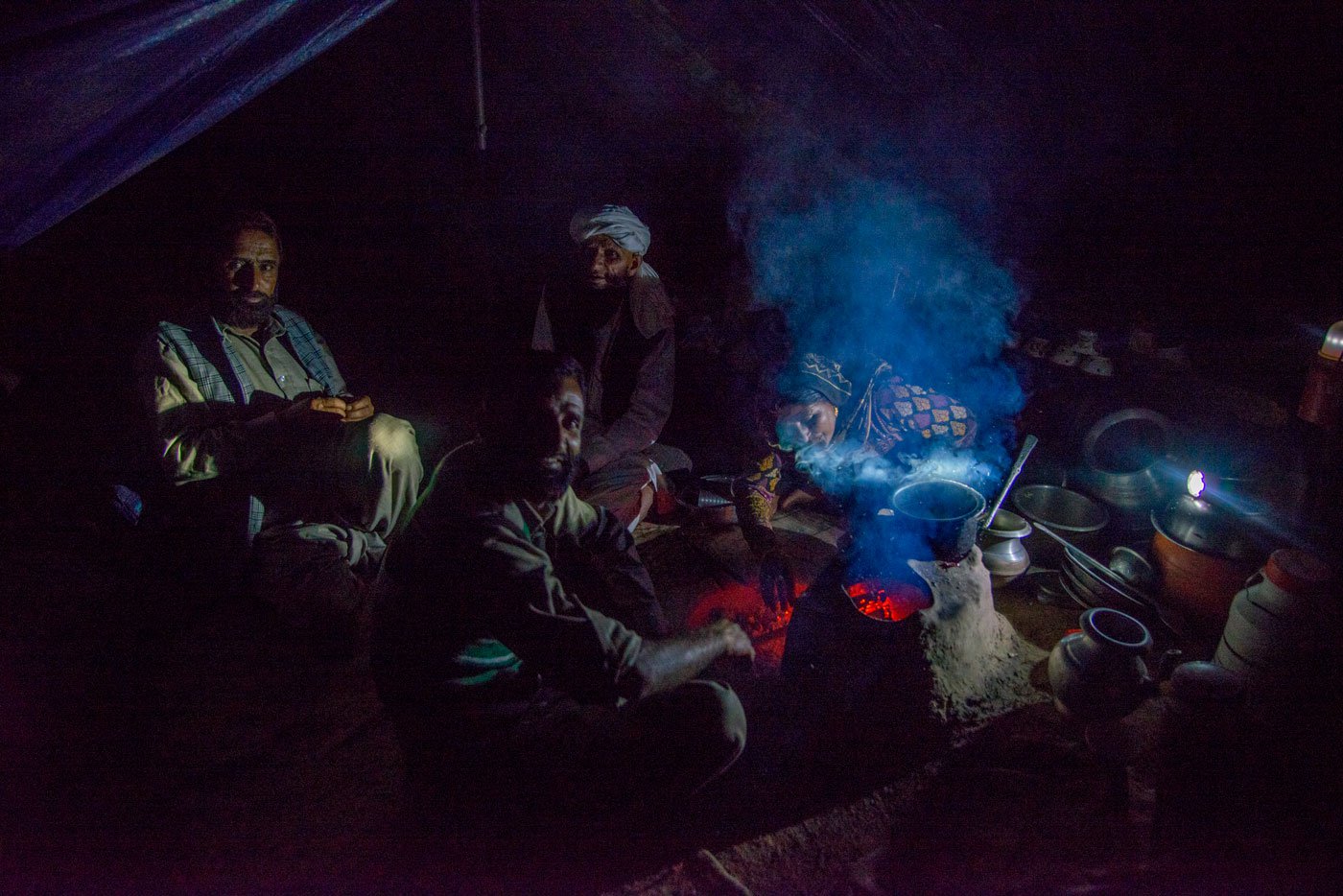 PHOTO • Ritayan Mukherjee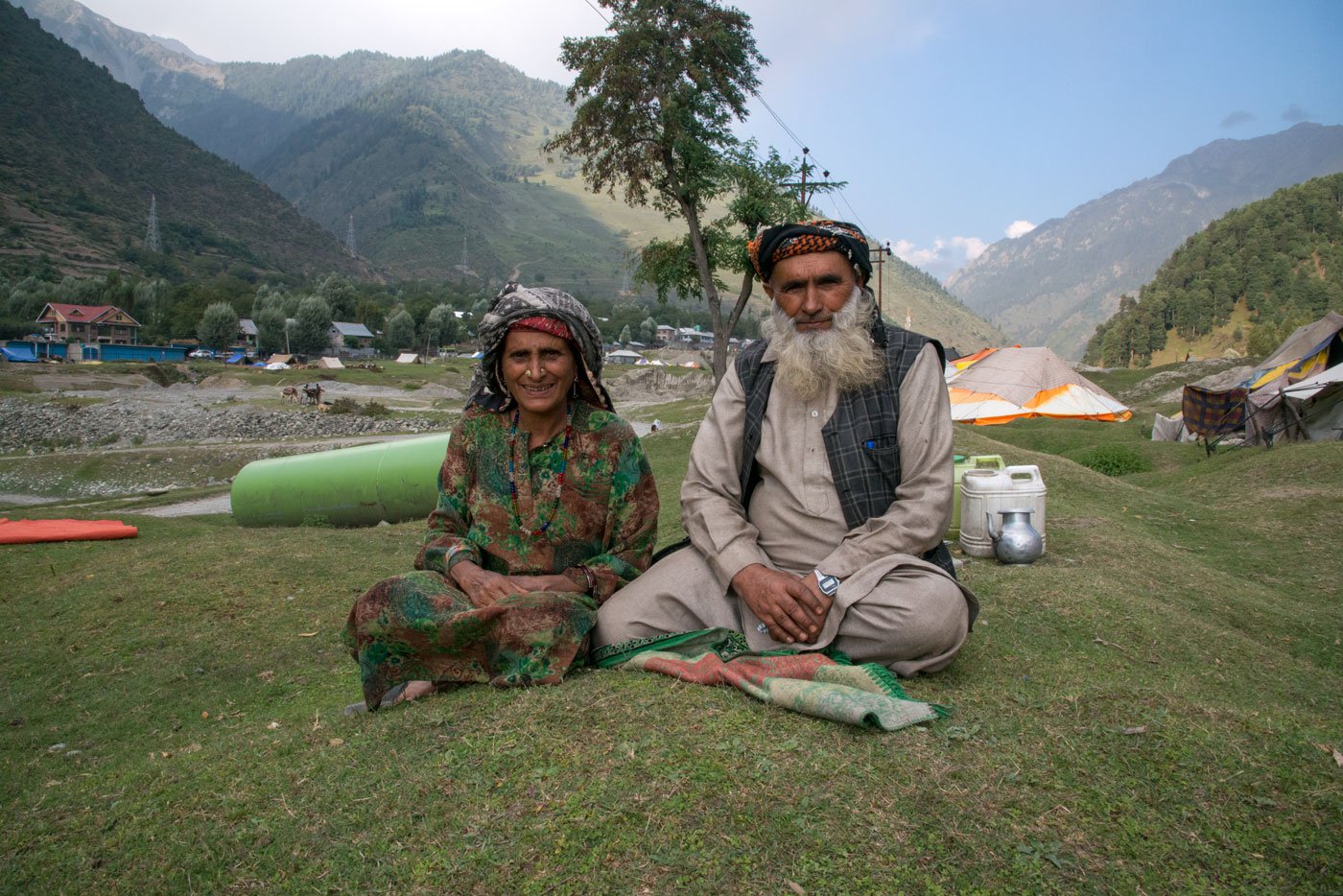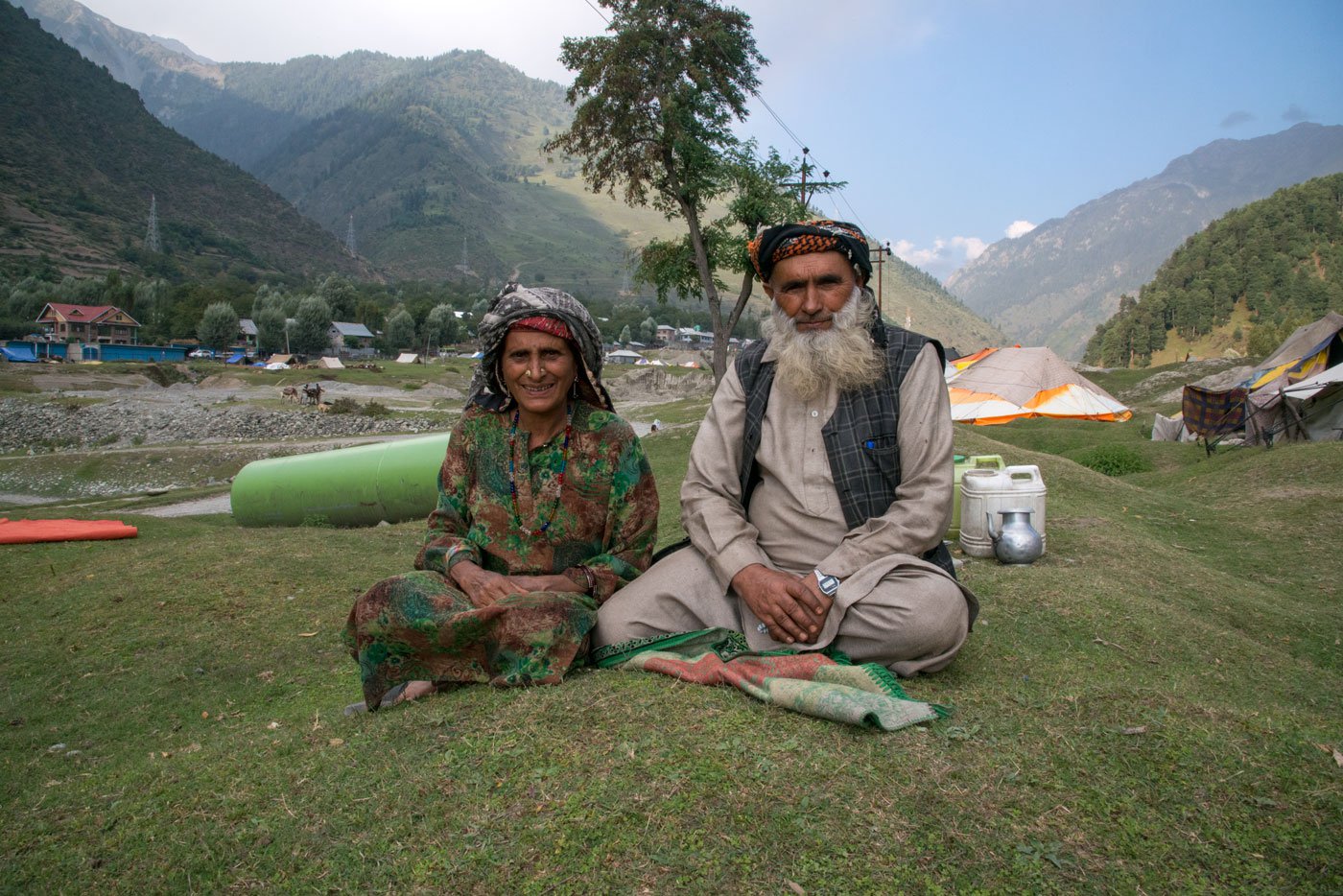 PHOTO • Ritayan Mukherjee
The reporters would like to thank Faisal Bokda, Shoukat Kandal, and Ishfaq Kandal for their generous help and hospitality.
Ritayan Mukherjee reports on pastoral and nomadic communities through an independent travel grant from the Centre for Pastoralism. The Centre has not exercised any editorial control over the contents of this reportage.