"We might stay hungry, but we will still go around with our party flags. We must go. We don't have a choice," says M. Narayanasawamy in Talupuru. He is a ration shop dealer in this village, which is in Raptadu Assembly constituency of Anantapur district. And he's talking about the poll campaign leading up to April 11 – today, when Andhra Pradesh is voting in both Lok Sabha and state Assembly elections. About what people here are thinking, how they will probably vote, who they will vote for – and why.
On the ground here, much of the attention and conversation is on the Raptadu and Pulivendula Assembly seats that come within the Hindupur and Kadapa Lok Sabha (LS) constituencies, respectively.
In Raptadu, the fight is between the ruling Telugu Desam Party's (TDP) Paritala Sreeram and the YSR Congress Party's (YSRCP) Thopudurthi Prakash Reddy. In 2009 and 2014, Reddy  lost this seat against Sreeram's mother Paritala Sunitha. In Pulivendula, YSRCP leader Jaganmohan Reddy faces S.V. Satish Kumar Reddy of the TDP. Viewed by many as a possible next chief minister, Jaganmohan has the edge.
In the Hindupur LS consituency, the fight is between the TDP's Nimmala Kistappa and YSRCP's Gorantla Madav. For the Kadapa LS seat the YSRCP's sitting Member of Parliament (MP), Y. S. Avinash Reddy is up against TDP's Adinarayana Reddy as his main rival.
However, the people in the villages of Anantapur are driven more by party and factional loyalties than by individual candidates. In Raptadu, the villagers we spoke to seemed far more focused on the Assembly contest than the Hindupur Lok Sabha seat (though they will vote for both). In fact, voters everywhere in these constituencies seem far more interested in the state Assembly polls.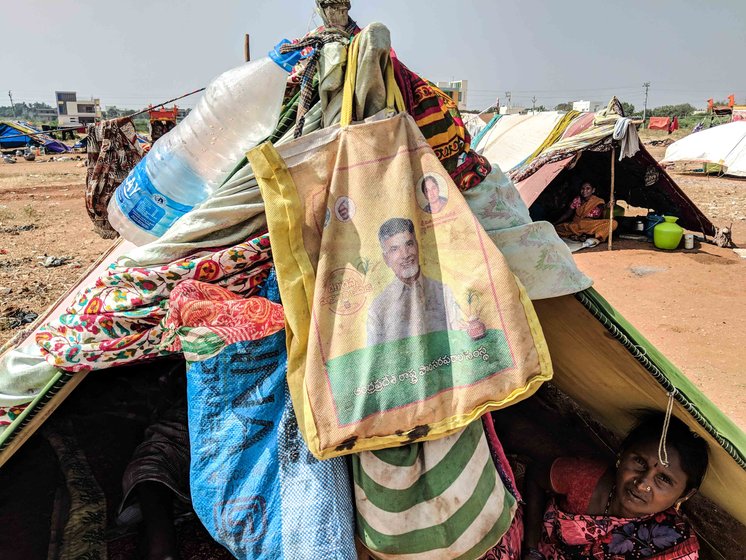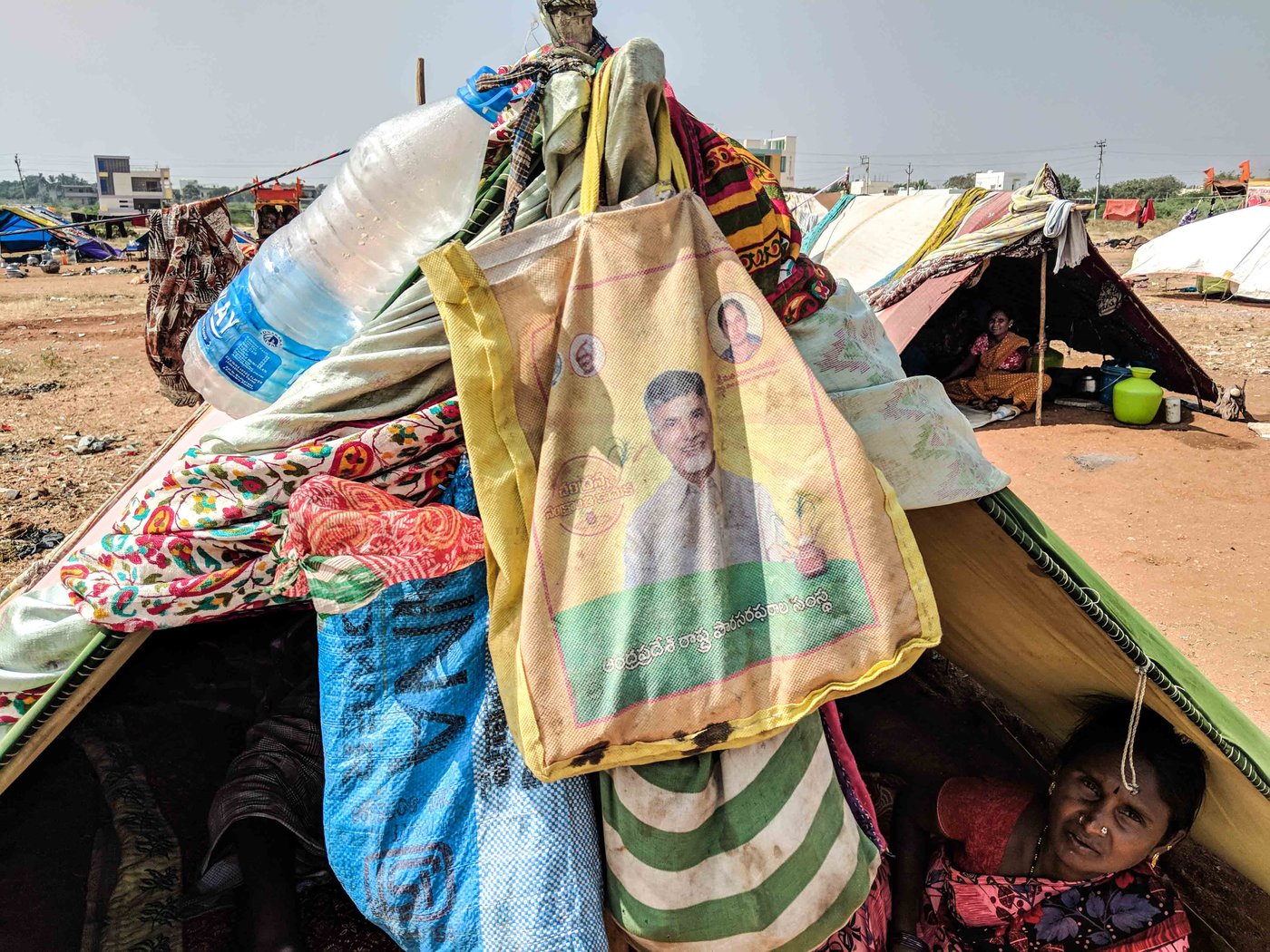 PHOTO • Rahul M.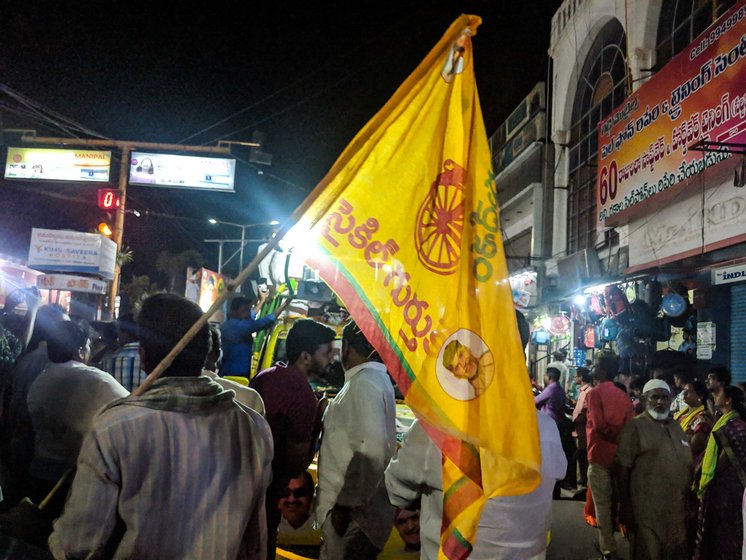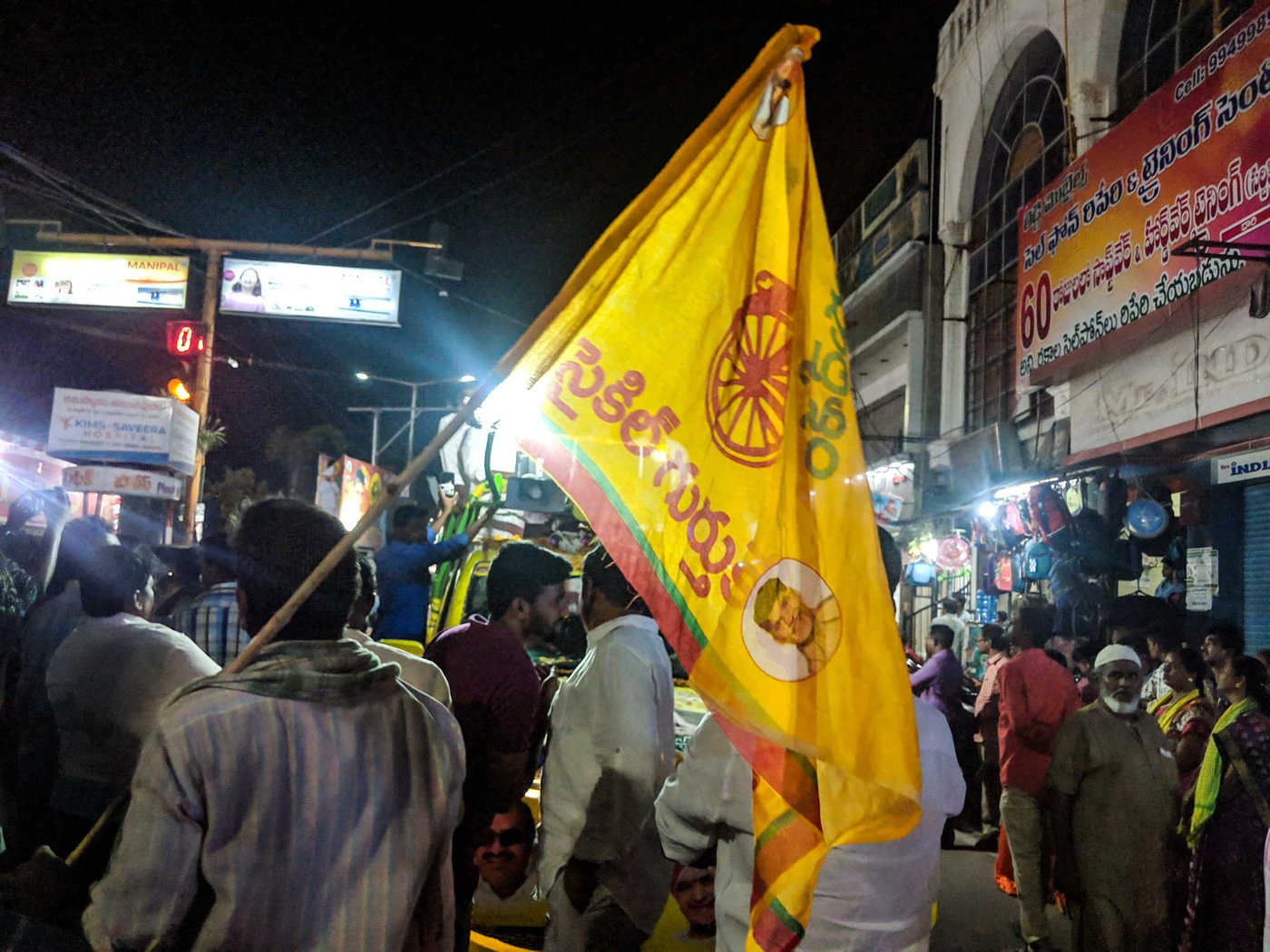 PHOTO • Rahul M.
In Anantapur, Narayanaswamy and others said, your affiliation can override both – your personal concerns and the issues of your constituency. Activists in the villages of this district often give up work or stay hungry and slog for political parties or factions they are connected with.
"There is always a minority of voters," says Narayanawamy, who are with neither side but try to extract something from either. "For these people, our government hasn't delivered a single rupee's worth of benefits." Most others, though, could be voting along polarised lines of party, factional group and caste. Narayanaswamy himself is a committed TDP voter.
The affiliations – factional, political, even devotion to film stars – can be confusing to those unfamiliar with Anantapur. The groupism flowing from those has also given this district a history of political conflict and violence. More than one MLA (Member of the Legislative Assembly) from this district has met with a bloody death over the years. The voters are neither naïve nor unaware of the issues of their constituency and region. Still, several of them may not vote on that basis. They might just vote on the basis of their affiliation.
In Anantapur, your affiliation easily becomes your issue.
That's true of many villages across the Rayalaseema region (of which Anantapur is a part). More so in an election year. Political loyalties have determined the state of welfare programmes here under TDP rule. That happened under other parties, too – but unfolded more intensely in the past five years. Yet, there are those who have supported the TDP, failed to gain from its rule – but who might still go with that party. Others, like die-hard supporters of a film star, could go the way he goes, politically. And others might support factions of a particular caste.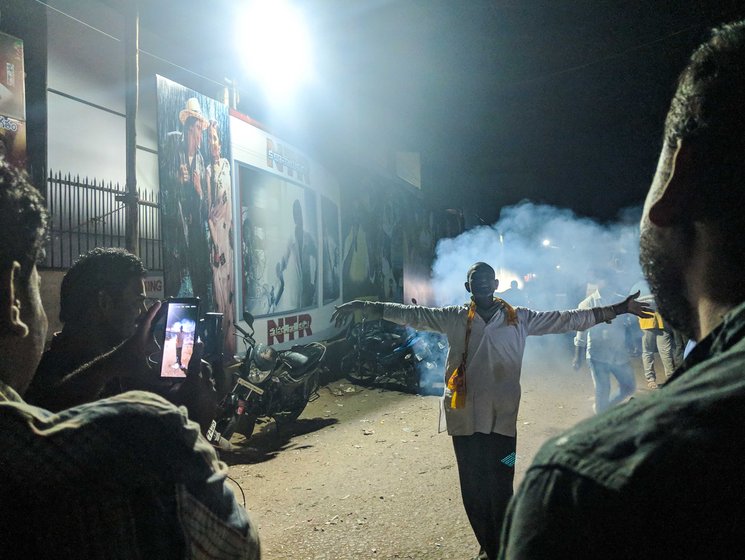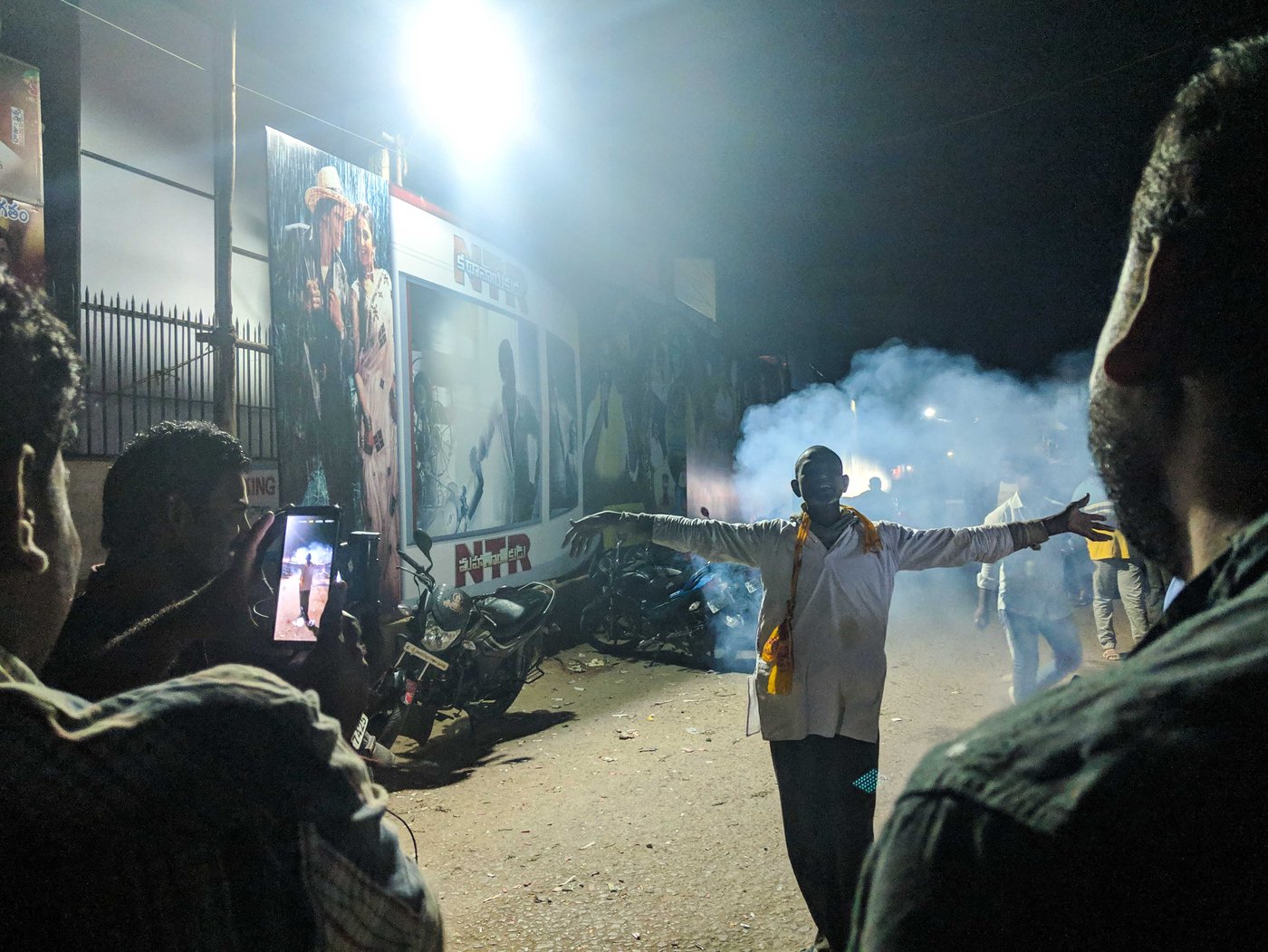 PHOTO • Rahul M.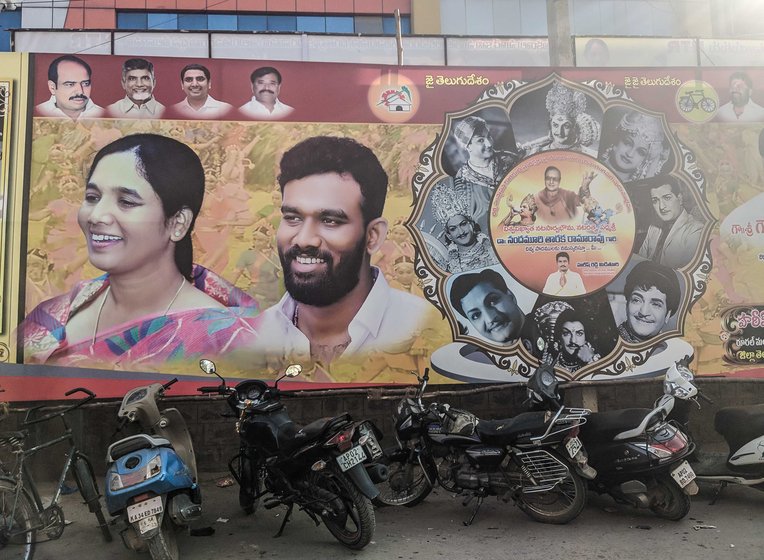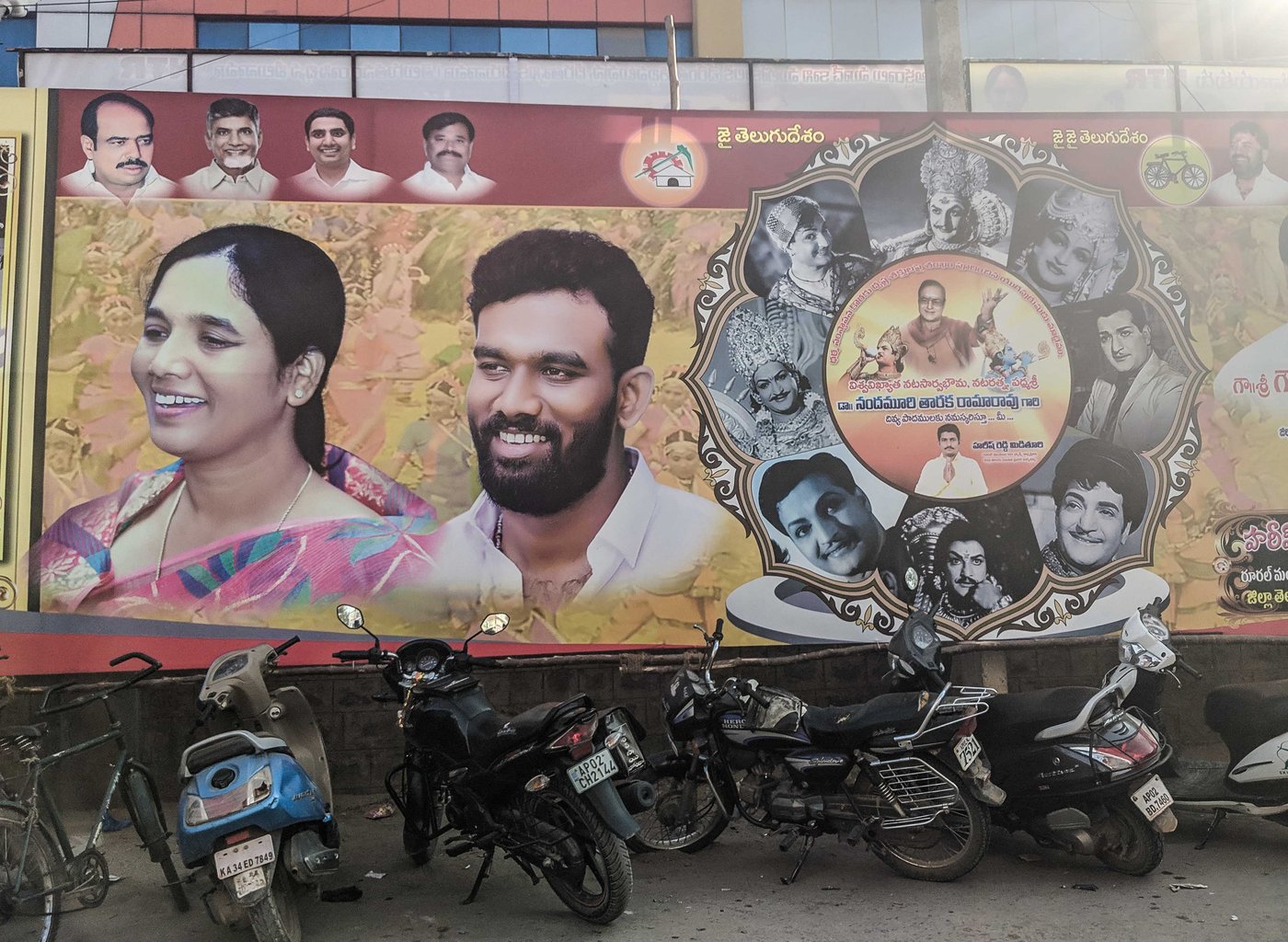 PHOTO • Rahul M.
These affiliations work inside the ruling TDP as well. A minor TDP leader in Raptadu constituency is disheartened because his party did not help him get approval for a loan he desperately needed. Activists hint at how affiliations can determine the power structure within a party, while bringing benefits too. Those who are closest to the leadership, in terms of loyalties and caste, will gain the most. But this often happens at the cost of others in the same party.
"He [the minor leader] almost got the loan he was seeking, but finally it was not sanctioned. However, if we start thinking [about] these things, it doesn't feel good," a TDP activist explains. In many cases, the chances of approval of a government loan or scheme depend upon the affiliations of the applicant.
Raptadu has been a TDP citadel for some years. But a government change at the state-level could alter the power dynamic in the village. The MLA from Raptadu is Paritala Sunitha, whose husband, Paritala Ravindra, was assassinated in broad daylight within a year after the TDP lost the 2004 Assembly elections.
That assassination was part of a four-and-half decade faction war between two vengeful families. A saga spread across two generations that inspired Ram Gopal Varma to make a two- part film Raktha Charitra (Bloodied History) . The movie ends with the birth of a child, soon after the assassination of the character inspired by murdered MLA Paritala Ravindra. Oddly enough, Paritala's son Sreeram is making an entry into AP politics contesting on a TDP ticket, in the same Raptadu constituency.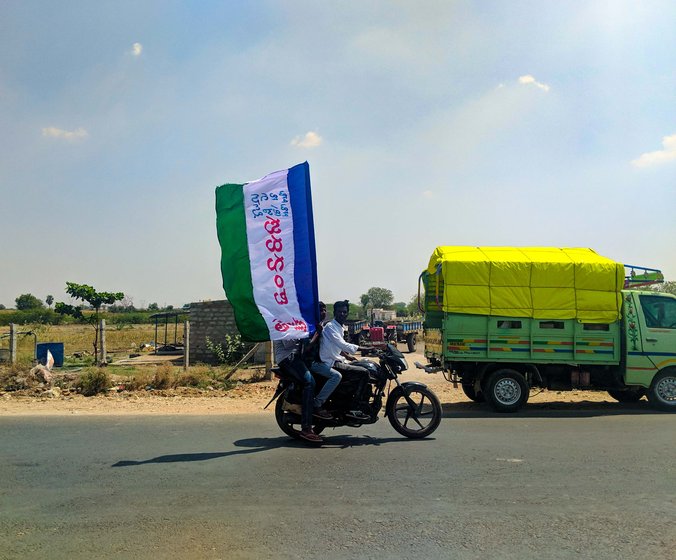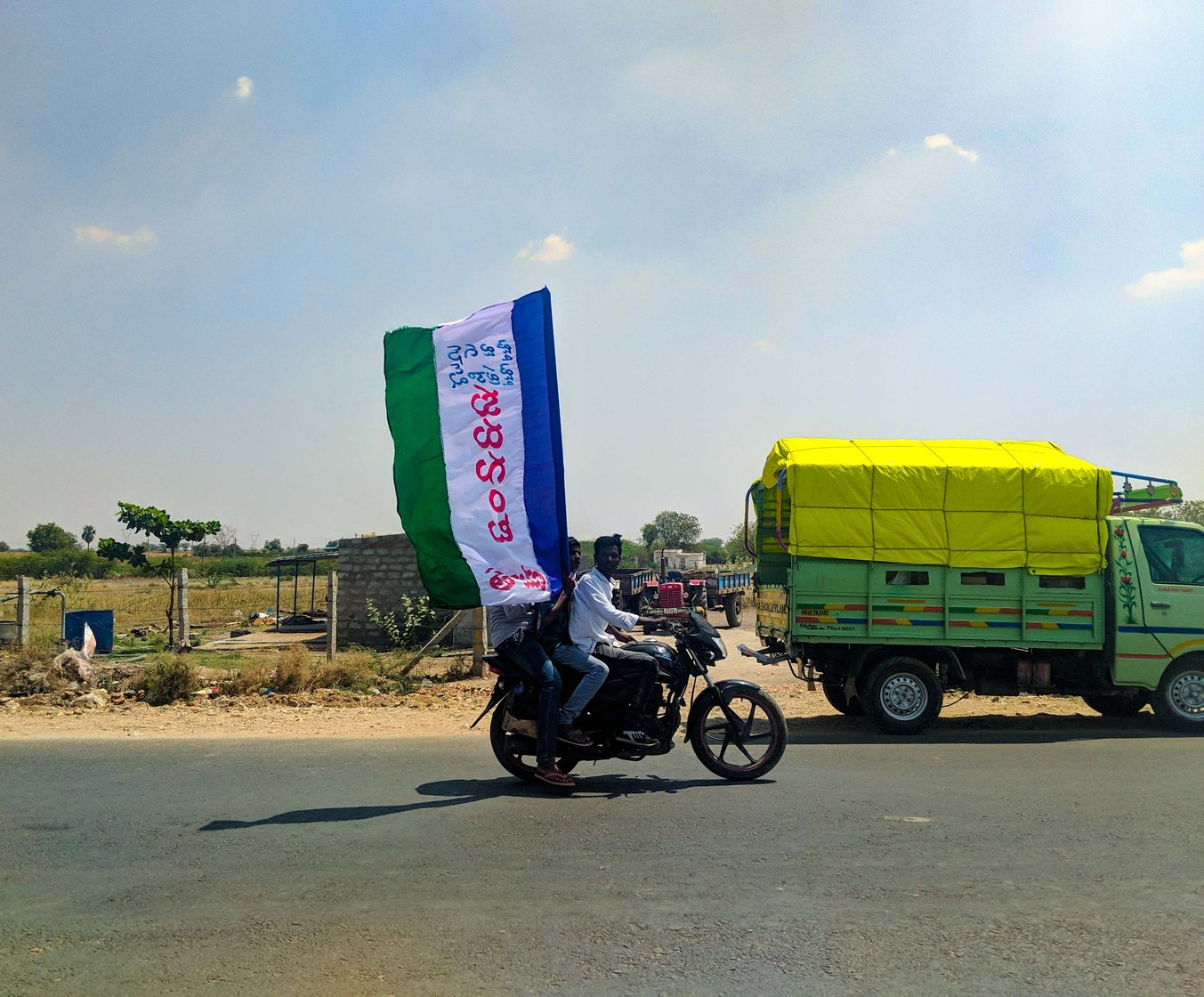 PHOTO • Rahul M.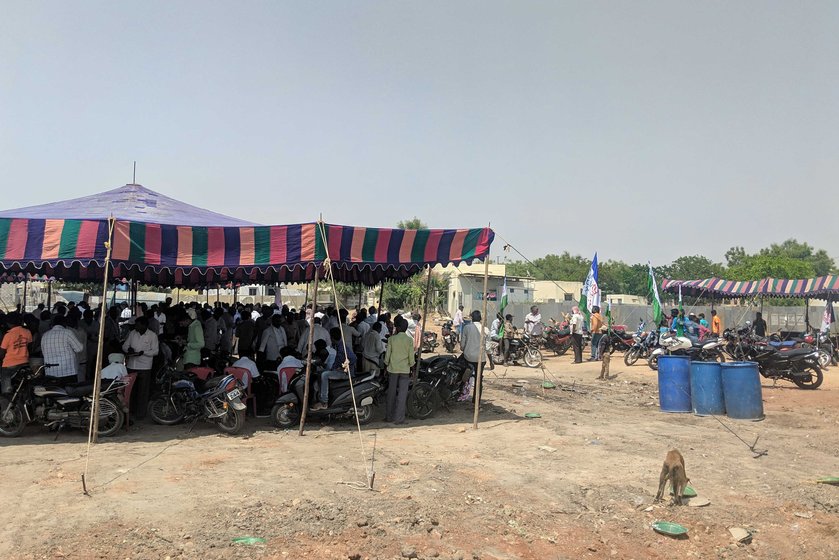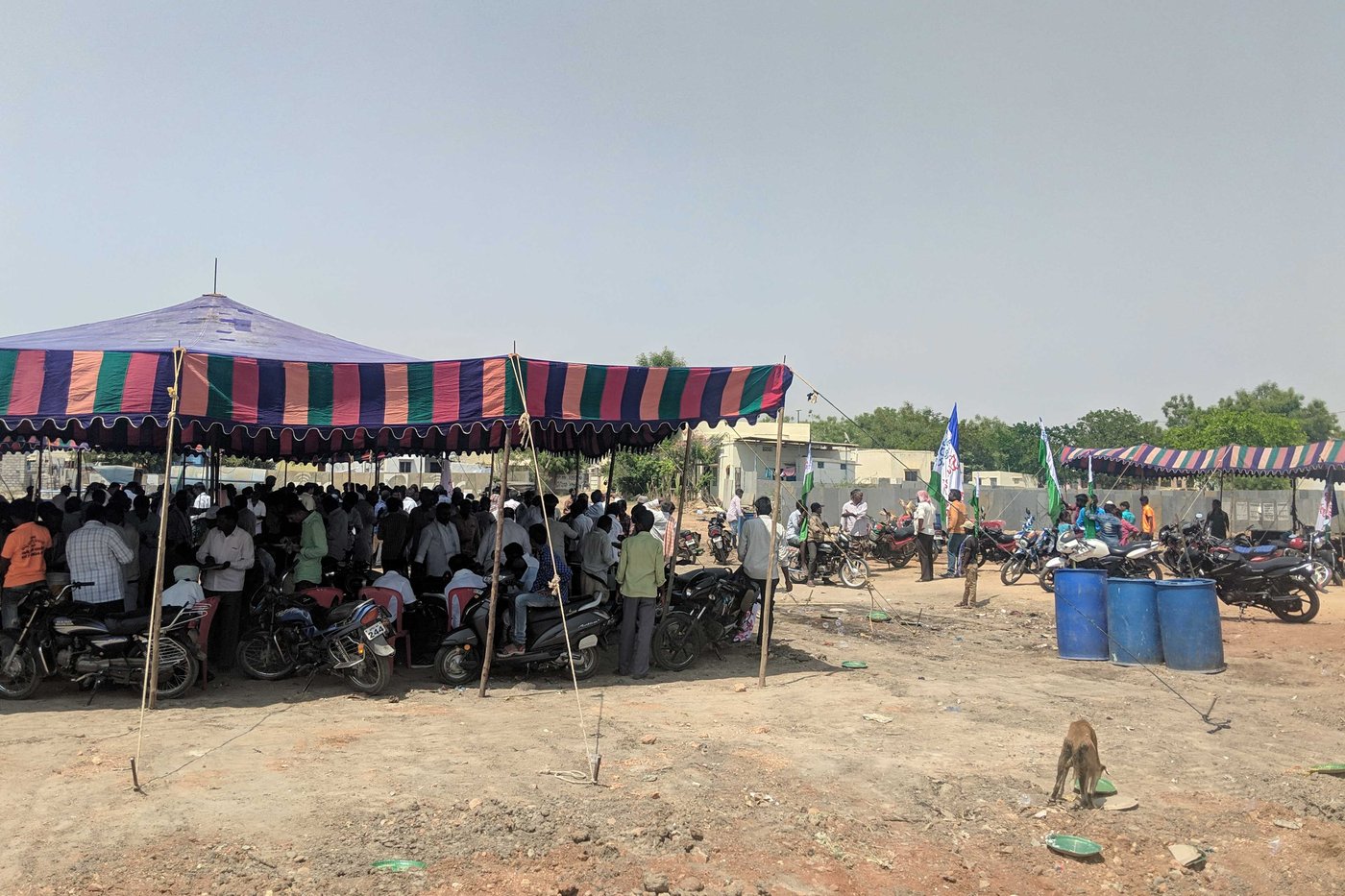 PHOTO • Rahul M.
The post-independence political history of Rayalaseema region is one of assassinations and violence. Scores of people were murdered (or committed murders) over years simply due to their affiliations. The Kadapa district of this region(renamed  YSR district in 2010) home to YSRCP leader Jaganmohan Reddy, has its own faction wars. Jaganmohan is the son of late chief minister Y. S. Rajasekara Reddy (popularly known as YSR) who died in an accident in 2009. And his party, created after he walked out of the Congress, called the YSR Congress Party, is a serious contender for power in Andhra Pradesh's Assembly polls.
Even the most powerful can't escape murder by affiliation. YSR's's father, Y.S. Raja Reddy, was murdered in 1999. A sitting MLA, P. Siva Reddy, was murdered in 1993. An ex-minister was tried and convicted for that murder but later acquitted by the high court. In March this year, YSR's brother, Vivekananda Reddy, was murdered at his residence in Pulivendula. Jaganmohan Reddy is the sitting MLA from this constituency and is contesting from here this time too.

The YSRCP's sitting MP for Kadapa, Avinash Reddy had won the Kadapa Lok Sabha seat beating a TDP rival in 2014 by a margin of nearly 200,000 votes. In 2011, it was won by Jaganmohan Reddy who defeated a Congress rival by a record margin of close to 550,000 votes.  However, public interest this time is more about Pulivendula (which is in Kadapa), the Assembly seat.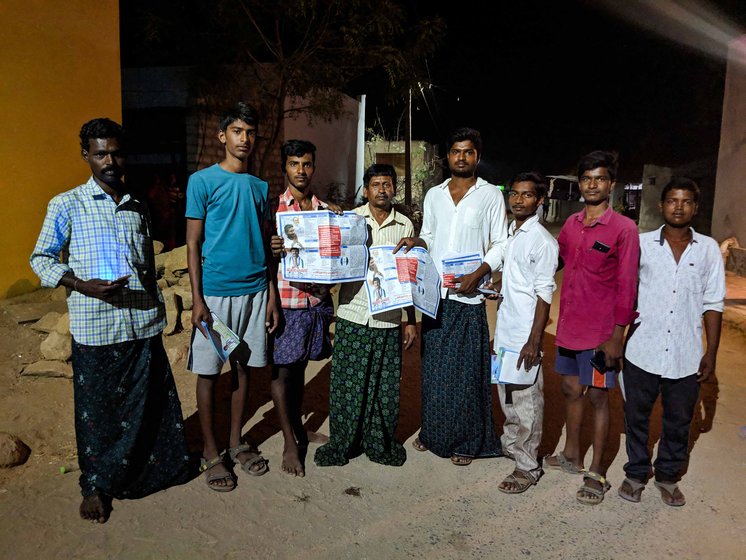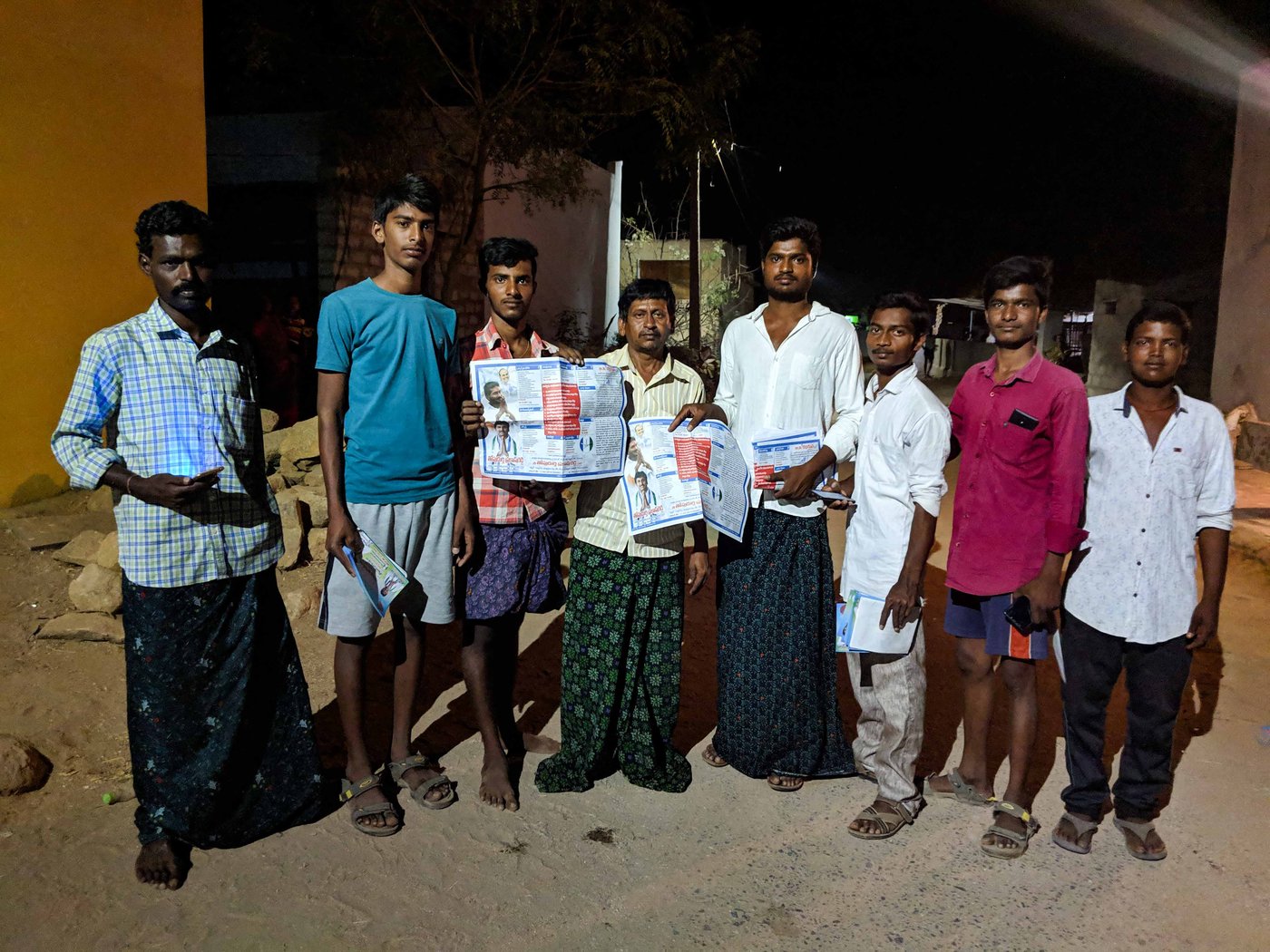 PHOTO • Rahul M.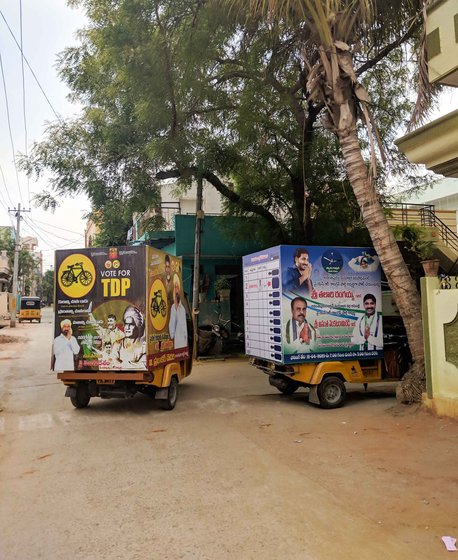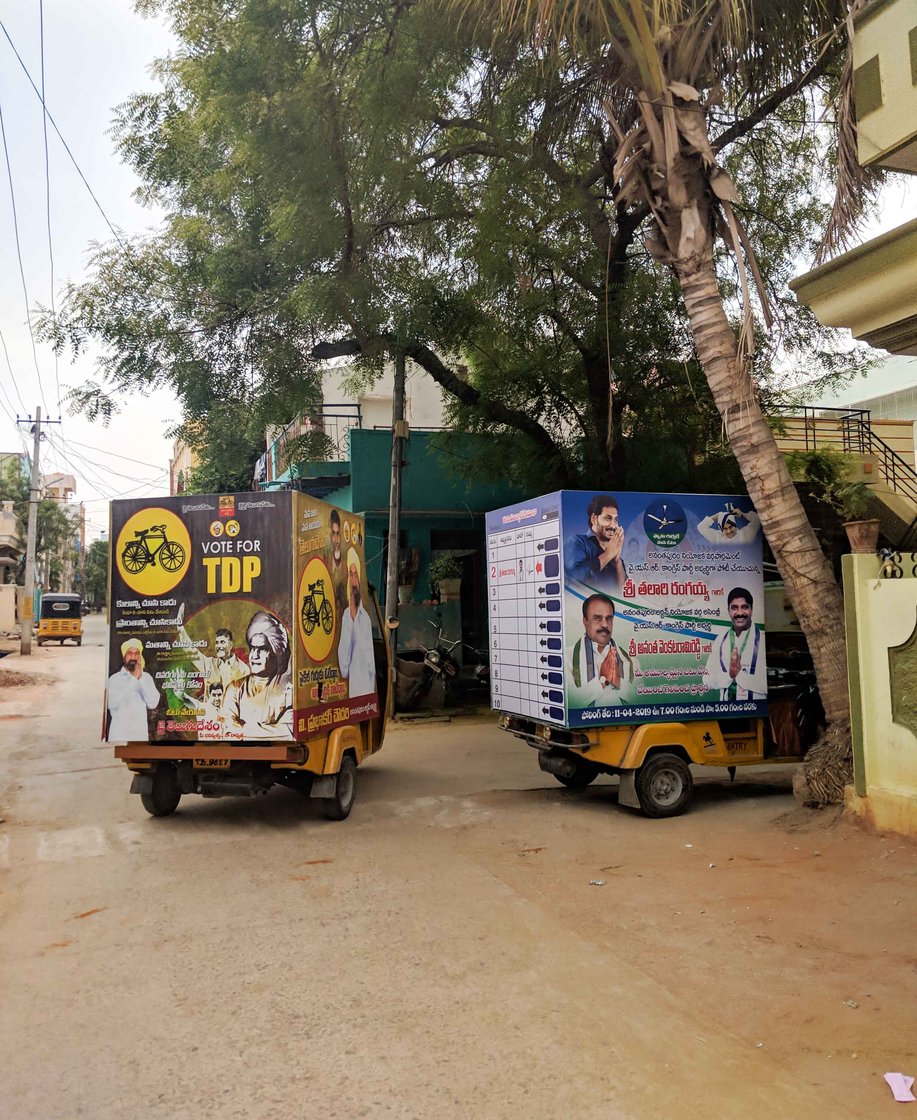 PHOTO • Rahul M.
Assassinations in Rayalaseema sometimes mark power shifts in the state. It's the possible retribution, after losing power that makes many TDP cadres in Anantapur anxious. The same affiliations that brought them welfare and power might now endanger them. The YSRCP cadre is cautiously confident about this election. A YSRCP activist who had mistaken me for a TDP supporter wanted to complain to the police because I was doing an 'enquiry'. He demanded that I stop interviewing the farmers in his village, Voddipalli, in the Raptadu Assembly constituency.
Yet, YSRCP's confidence comes from the voters who were systematically shut out of welfare and development by TDP. These are voters with no affiliations.
Sake Ganganna, a basket maker from an Adivasi community, has no party or faction connections. He lost his hut to a road expansion project. TDP supporters were allotted land in the area opposite to where Ganganna's hut once stood. "When I asked  'Brother please give me land', they said they won't. They directly told me that they won't give it." Ganganna will vote for YSRCP this time.

He travels around 50 kilometres every day selling baskets or other wooden items. "Our occupation is based on hand-skill. We don't have any land, brother. We don't care about political leaders. We will criticise anyone. We will even criticsze YSRCP  if it makes a mistake," Ganganna says. It could be the votes of those like Ganganna, who have been sidelined in government schemes, that could possibly change governments in AP.