It's 6 a.m. and Saranya Balaraman is already leaving her home in Gummidipoondi. At the railway station in this small town in Thiruvallur district near Chennai, she boards a local train with her three children. Nearly two hours later she reaches Chennai Central station, 40 kilometres away. From here, the mother and her children travel another 10 to 12 kms by local train to reach school.
In the evening at 4 p.m., the journey happens in reverse, and it is 7 p.m. by the time they are back home.

The journey of more than 100 kms from home to school and back is done five times a week. It's a feat for Saranya, as she explains: "Earlier [before she was married], I wouldn't know where to board a bus or train. Or even, where to get down."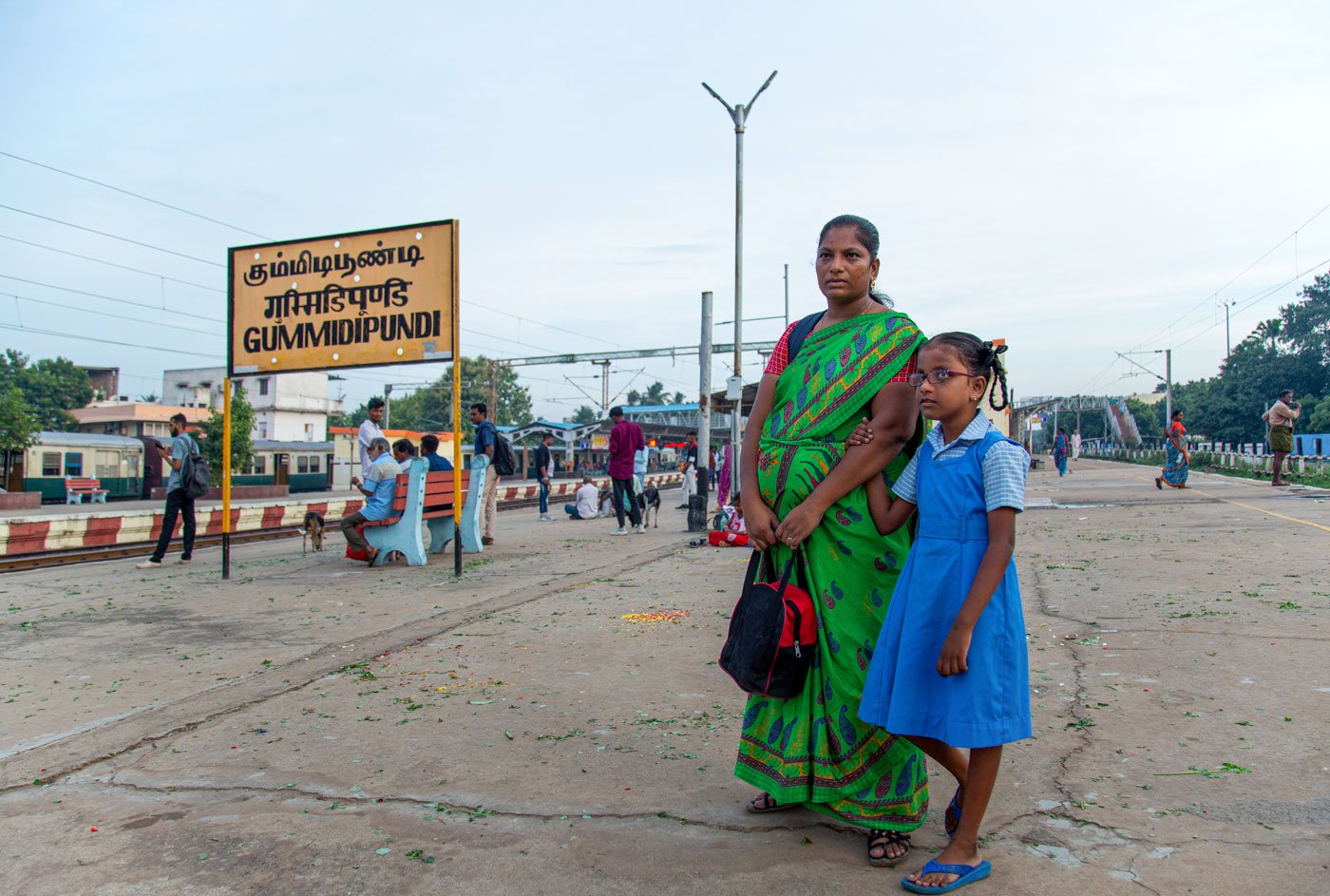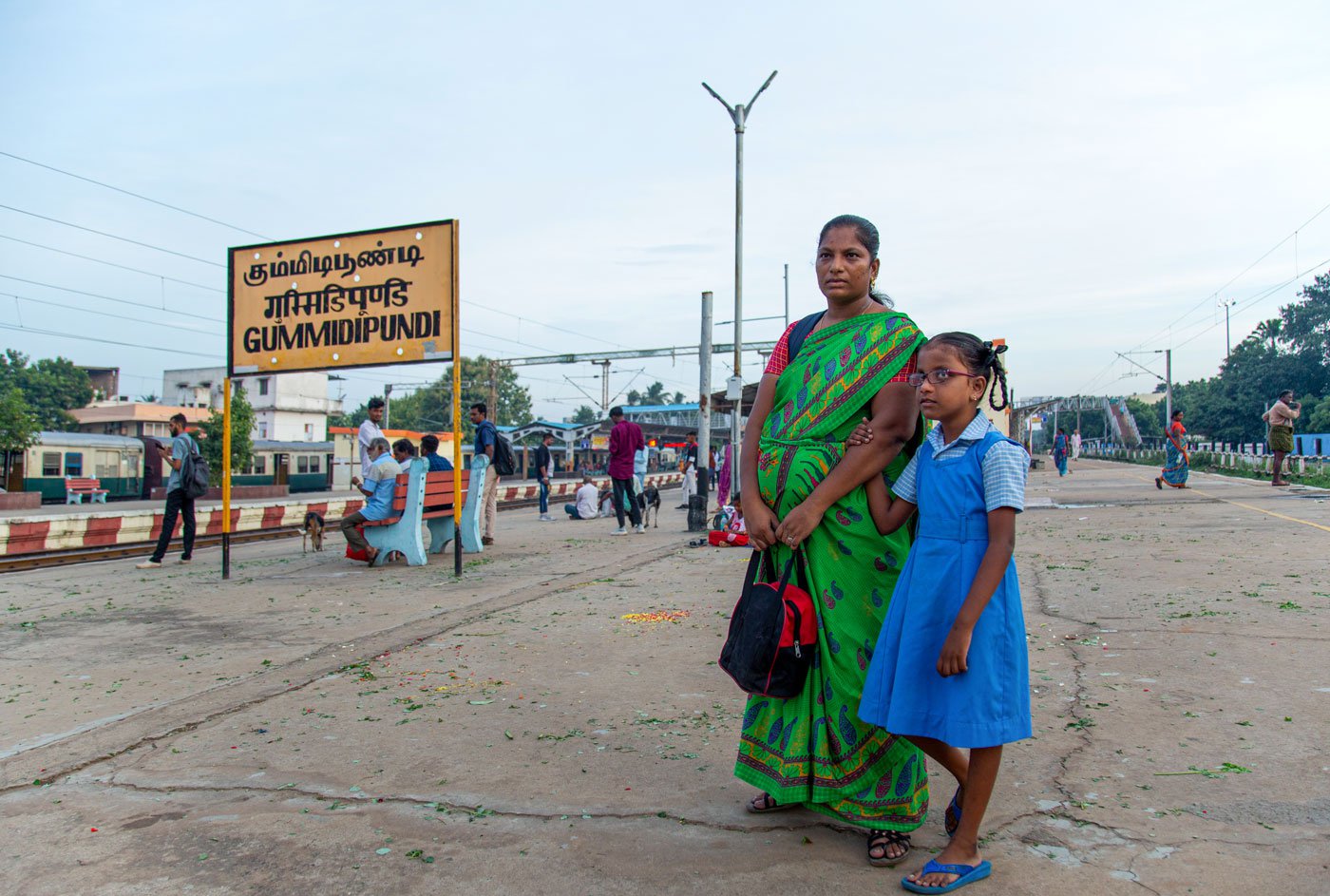 PHOTO • M. Palani Kumar
Saranya's trials are for her three children who were all born with visual impairment. The first time they set off, she says, a maami (older woman) came along with her to show her the route. "The next day, when I asked her to come again with me, she said she had work to do. I cried. I struggled to travel," she says, recalling the journey with her children.
She was determined that her three children receive a formal education, but there were no schools for the visually challenged close to home. "There is a big school [private] near our house. I went to the school and asked them if they could take my children. They told me that if they take them, other children might poke their eyes with a pencil or a sharp object, and they could not be held responsible for that," she recalled.

Saranya took the advice of the teachers, and went in search of a school for the visually challenged. There is only one government-run school for the visually impaired children in Chennai. It is located in Poonamallee (also spelt Poonamalle), 40 kms away from her house. Her neighbours suggested that she should instead enrol her children in private schools in the city; she decided to pay them a visit.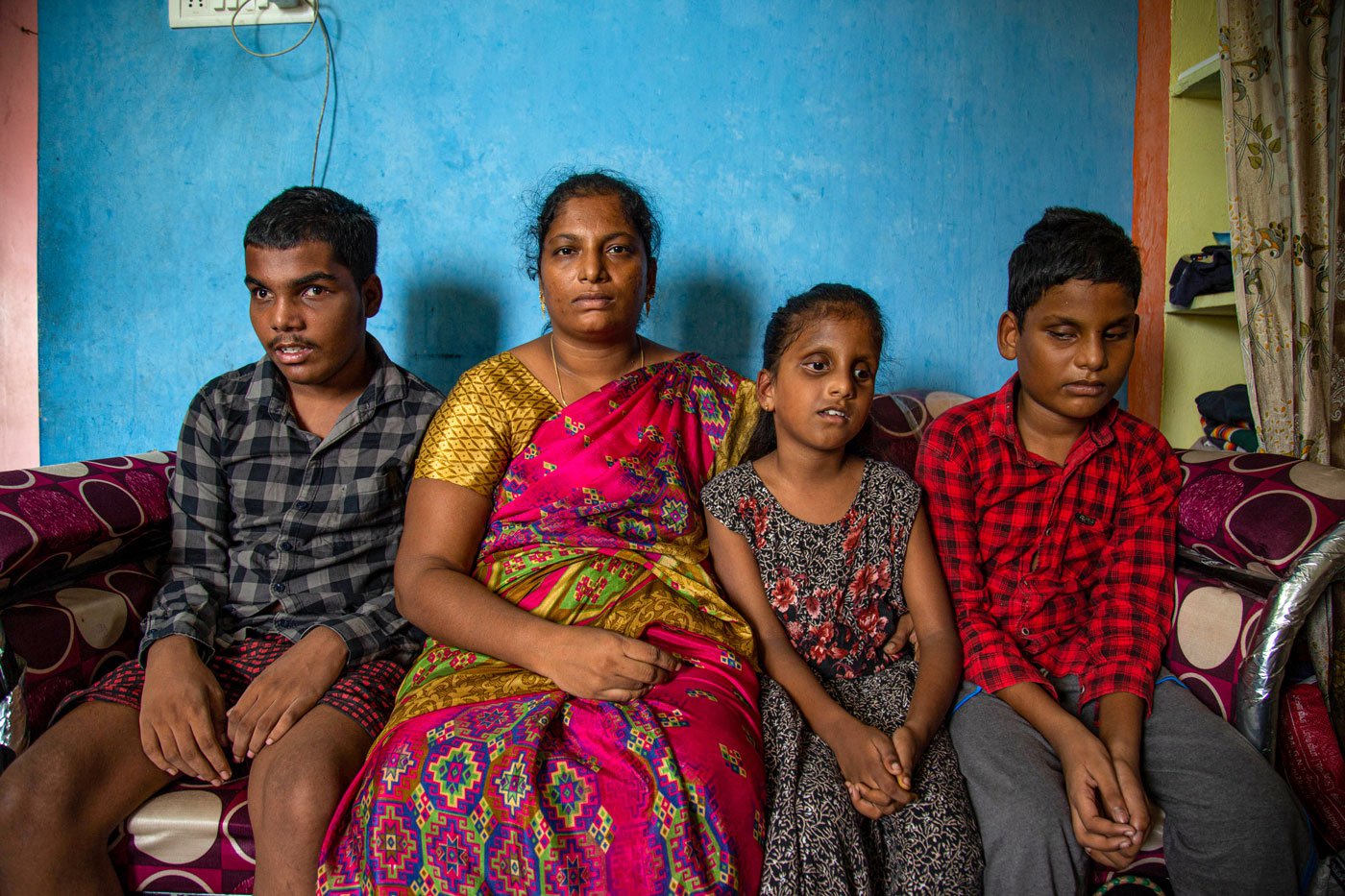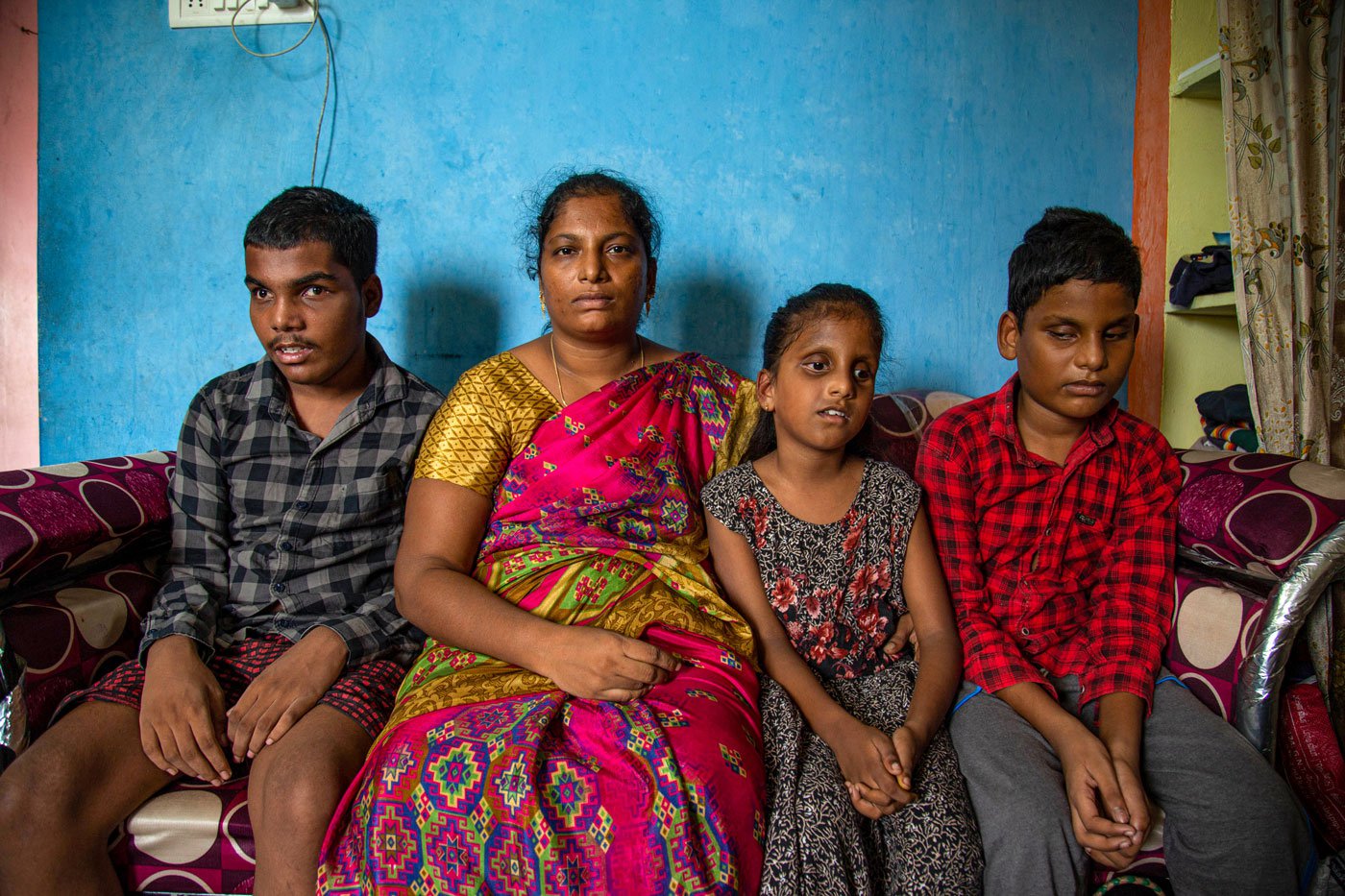 PHOTO • M. Palani Kumar
"I didn't know where to go," she says, remembering those days. The young woman who had "spent a lot of time at home before marriage," was now out hunting for schools. "Even after marriage, I didn't know how to travel alone," she adds.
In Adyar, an area in south Chennai, Saranya found the St. Louis Institute for Deaf and the Blind; she enrolled both her sons here. Later, she would put her daughter at the Little Flower Convent Higher Secondary School on G. N. Chetty Road close by. Today, the eldest boy, M. Meshak, is in Class 8, the second child, M. Manase, is studying in Class 6 and the youngest, M. Lebana, in Class 3.

But keeping them in school has meant long train journeys that are tiring, stressful and often traumatic. The older boy suffers seizures quite frequently enroute at the Chennai Central station. "I don't know what would happen to him… he would start getting fits. I would hold him on my lap so no one sees him. After some time, I would carry him," she says.

Residential schooling for her children was not an option. Her elder son needs close monitoring. "He gets fits [epileptic seizures] three to four times a day," she says and adds, "My second child [Manase] won't eat if I am not there."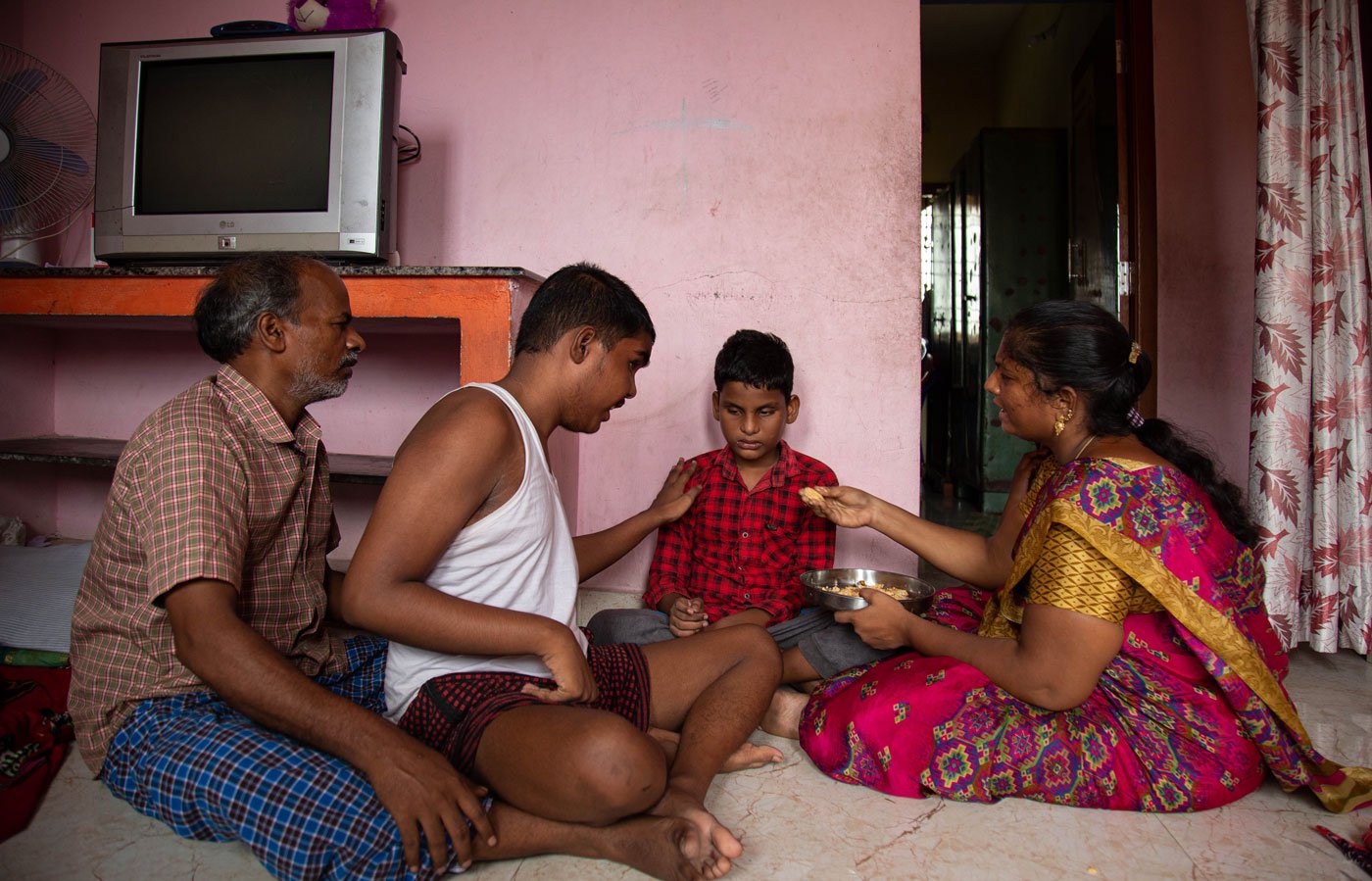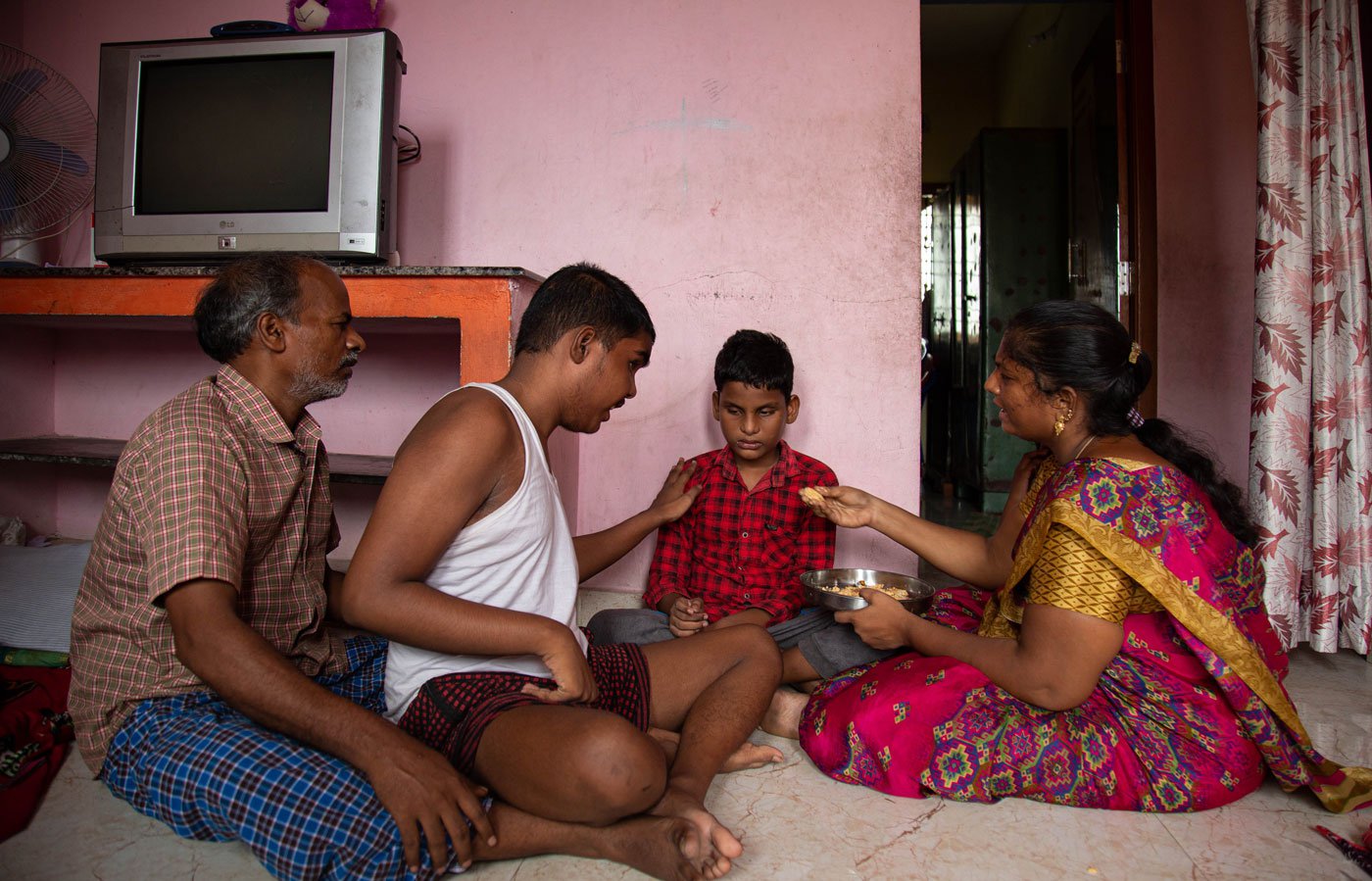 PHOTO • M. Palani Kumar
Saranya was married to Muthu, her uncle, before she turned 17. Consanguineous marriages are quite common in the Reddi community, listed as a Backward Class (BC) in Tamil Nadu. "My father didn't want to break the family bond, so he married me off to my maama [maternal uncle]," she says. "I lived in a joint family. I had four thai maaman [maternal uncles], my husband was the youngest."
By the time she was 25, Saranya was the mother of three children born with visual impairment. "Till I gave birth to my first son I didn't know children could be born that way [without eyesight]," she says. "I was 17 when he was born. His eyes looked like that of a doll. I had only seen older people like that."

She was 21 when she had her second son. "I thought at least the second child would be normal, but in five months I realised even this child had no eyesight," says Saranya. When the second child was two years old, Saranya's husband met with an accident and slipped into a coma. When he recovered, her father helped him set up a small mechanic shop for trucks.

Two years after his accident, Saranya gave birth to a daughter. "We thought she might be healthy…," she says and trails off adding, "People told me the reason all the three children were born this way is because I married a blood relation. I wish I had known this earlier."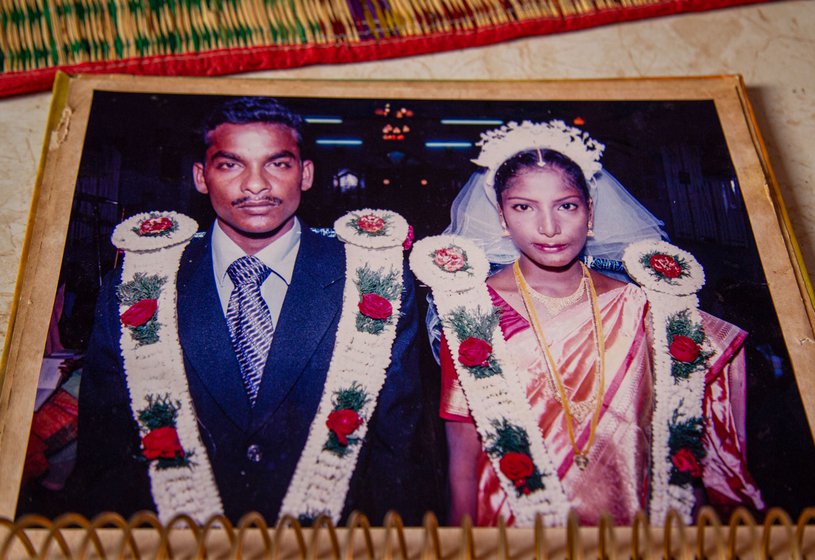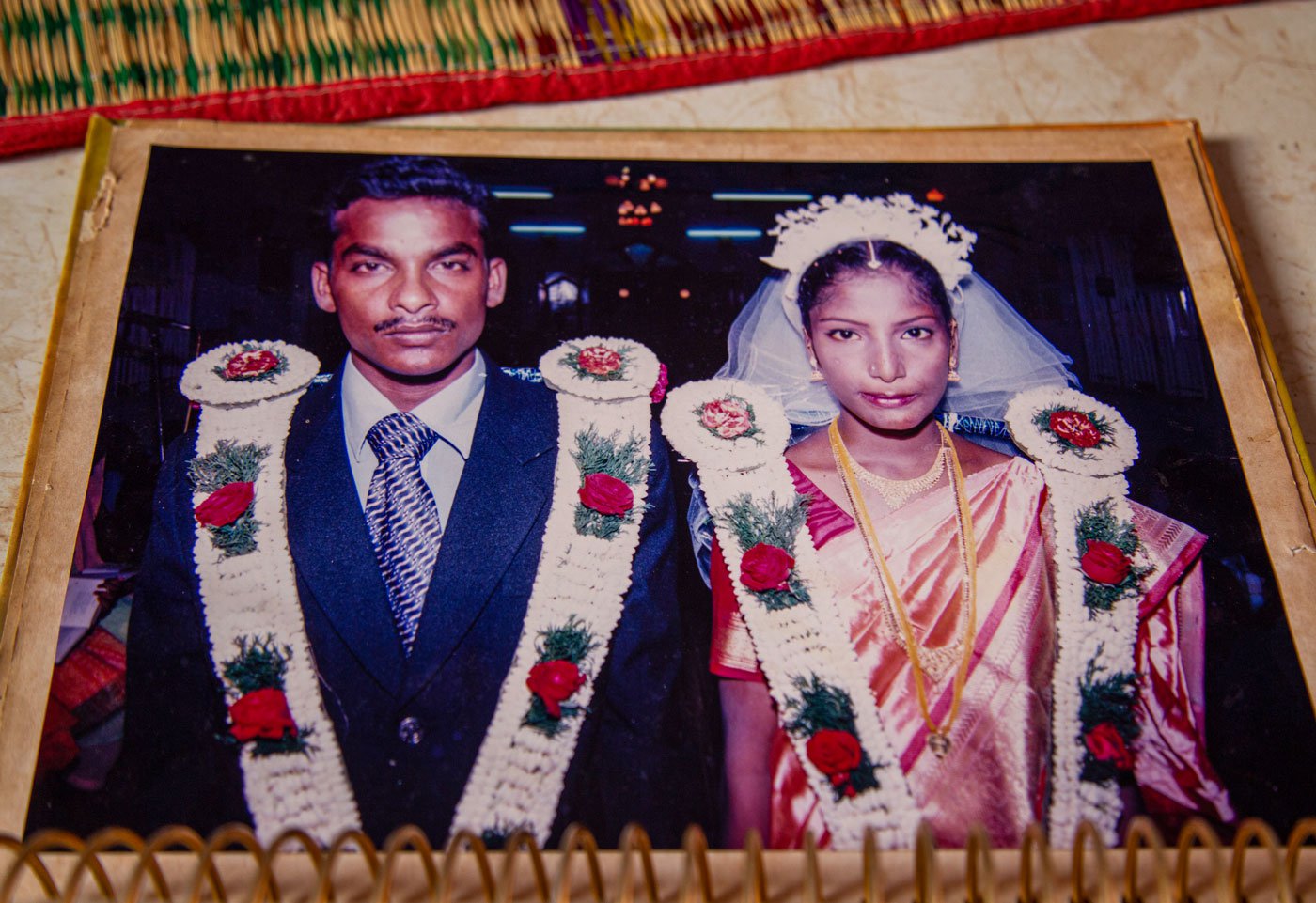 PHOTO • M. Palani Kumar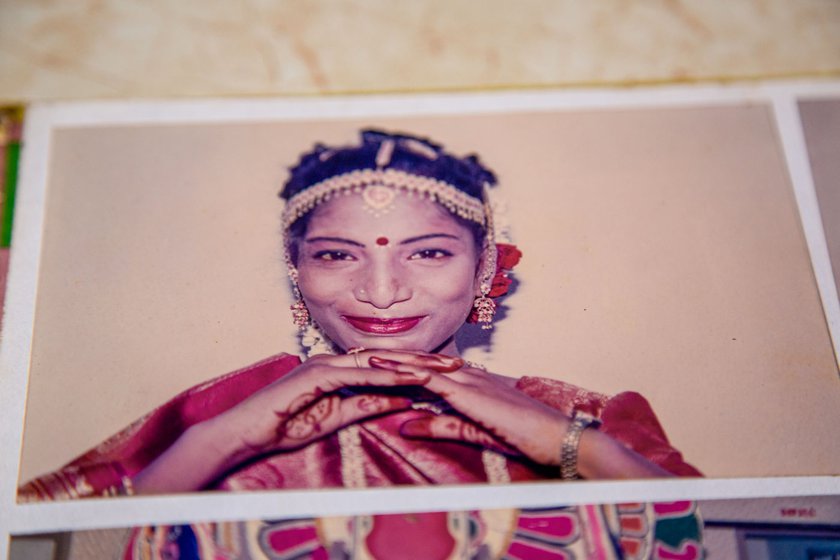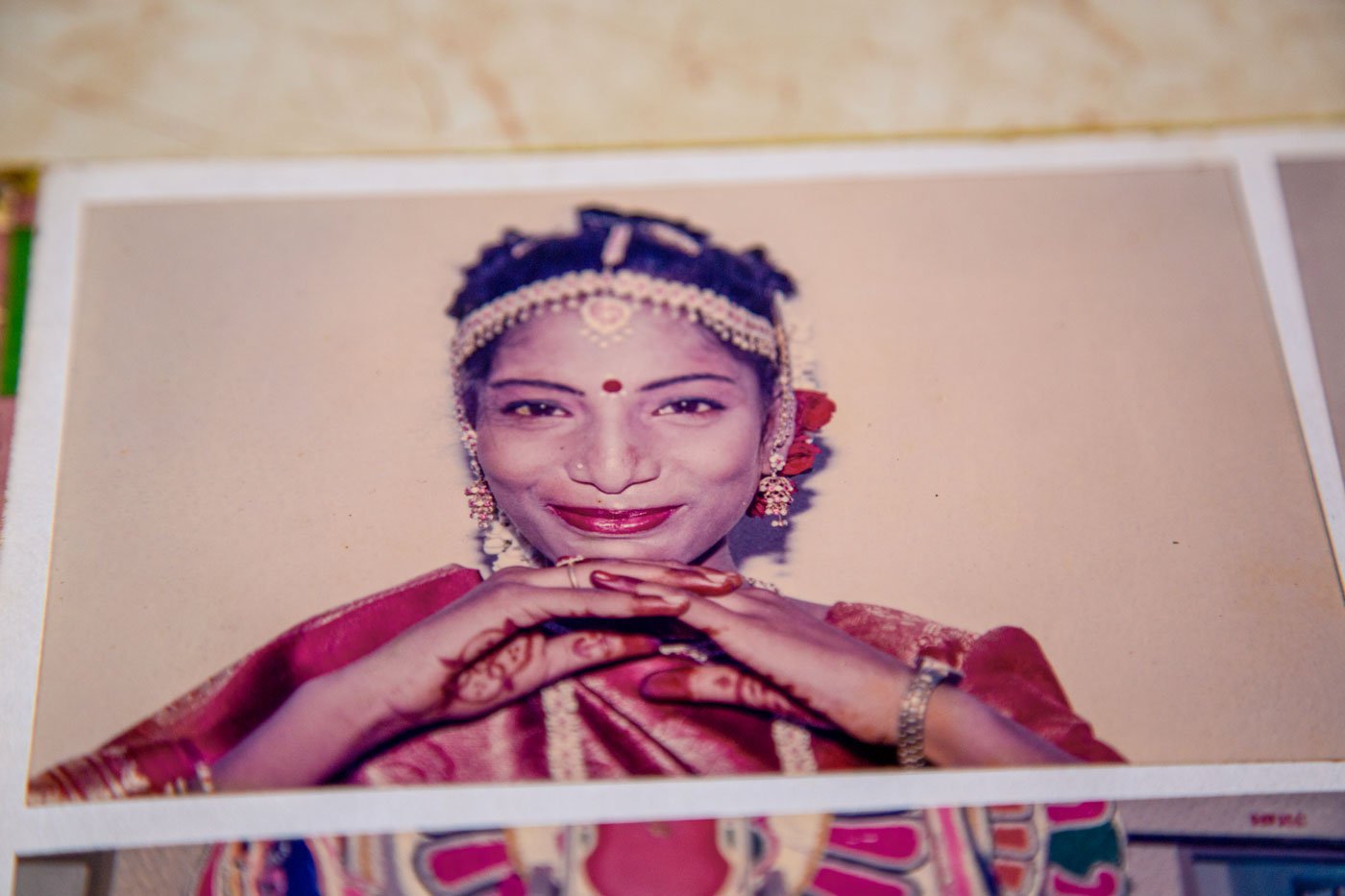 PHOTO • M. Palani Kumar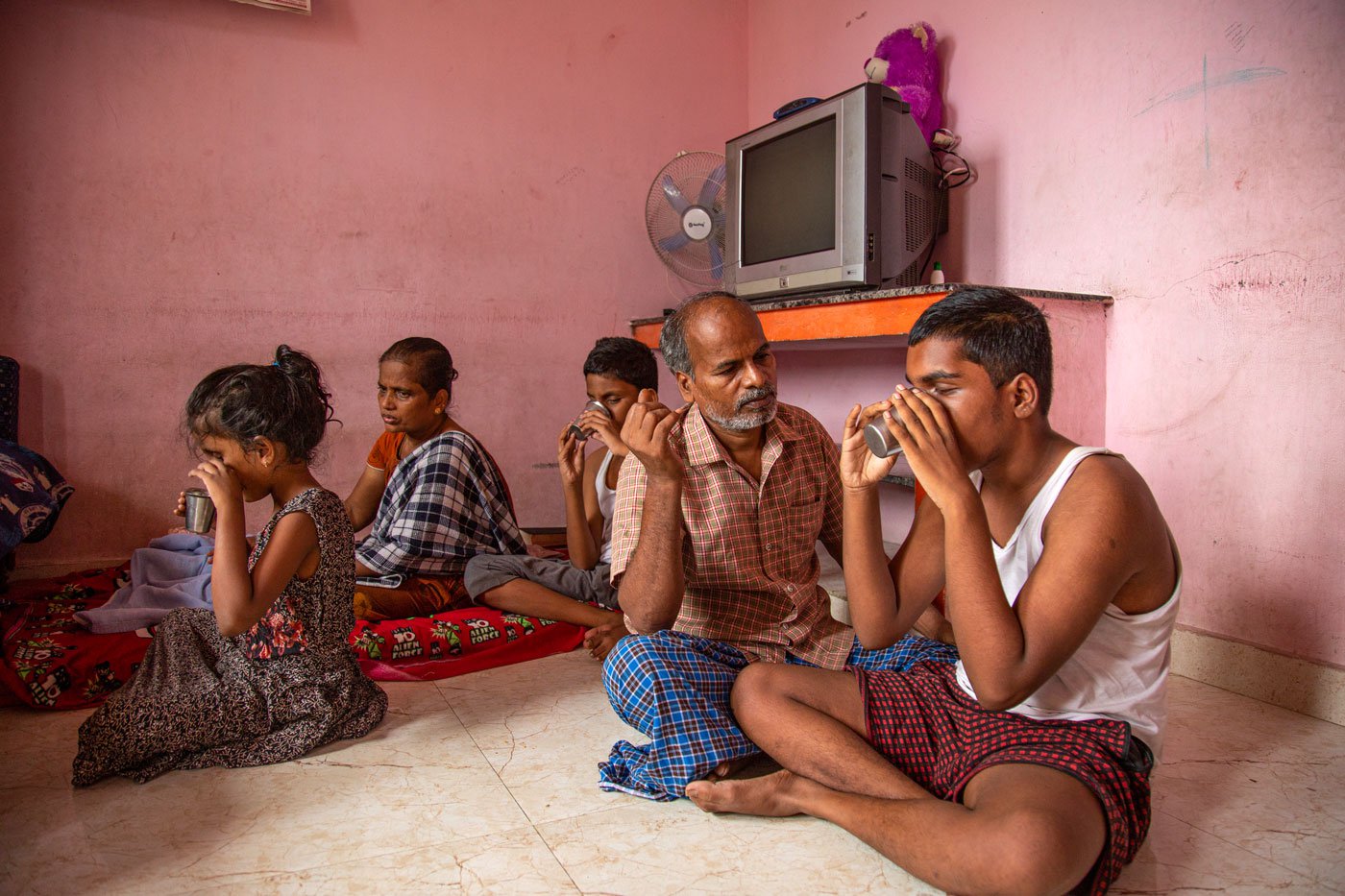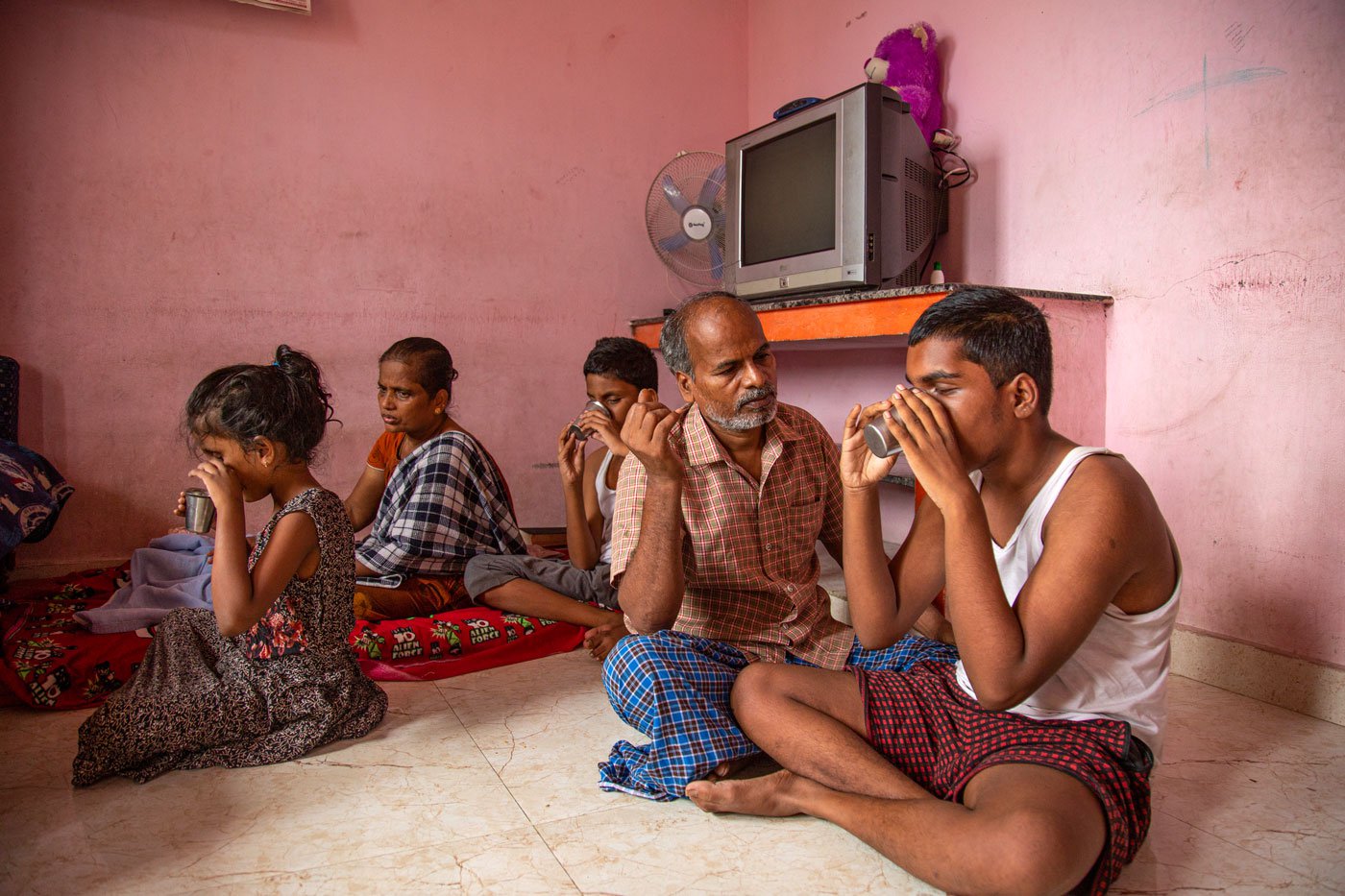 PHOTO • M. Palani Kumar
She spends up to Rs. 1,500 a month on her eldest son's medical expenses to treat his epileptic seizures. Then there is an annual school fee of Rs. 8,000 for both the boys; her daughter's school doesn't charge a fee. "My husband was taking care of us," she says. "He used to earn 500 or 600 rupees a day."
When her husband died of a heart attack in 2021, Saranya moved to her parent's house in the same locality. "Now, my parents are my only support," she says. "I have to do this [parenting] all alone. I have forgotten to laugh."
Saranya's father works in a powerloom factory and earns Rs. 15,000 a month when he is able to work through the month. Her mother gets a pension of Rs. 1,000 every month given to physically disabled persons. "My father is getting old. He cannot go to work all 30 days and so cannot meet our expenses," she says. "I have to be with the children all the time, I am unable to get a job," says Saranya. A stable government job would help, and she has submitted petitions but nothing has moved.

Saranya battles suicidal thoughts as she struggles every day to deal with her problems. "It is my daughter who has kept me alive," she says. "She would tell me, 'our father has left us. At least we should live for some years and then go'."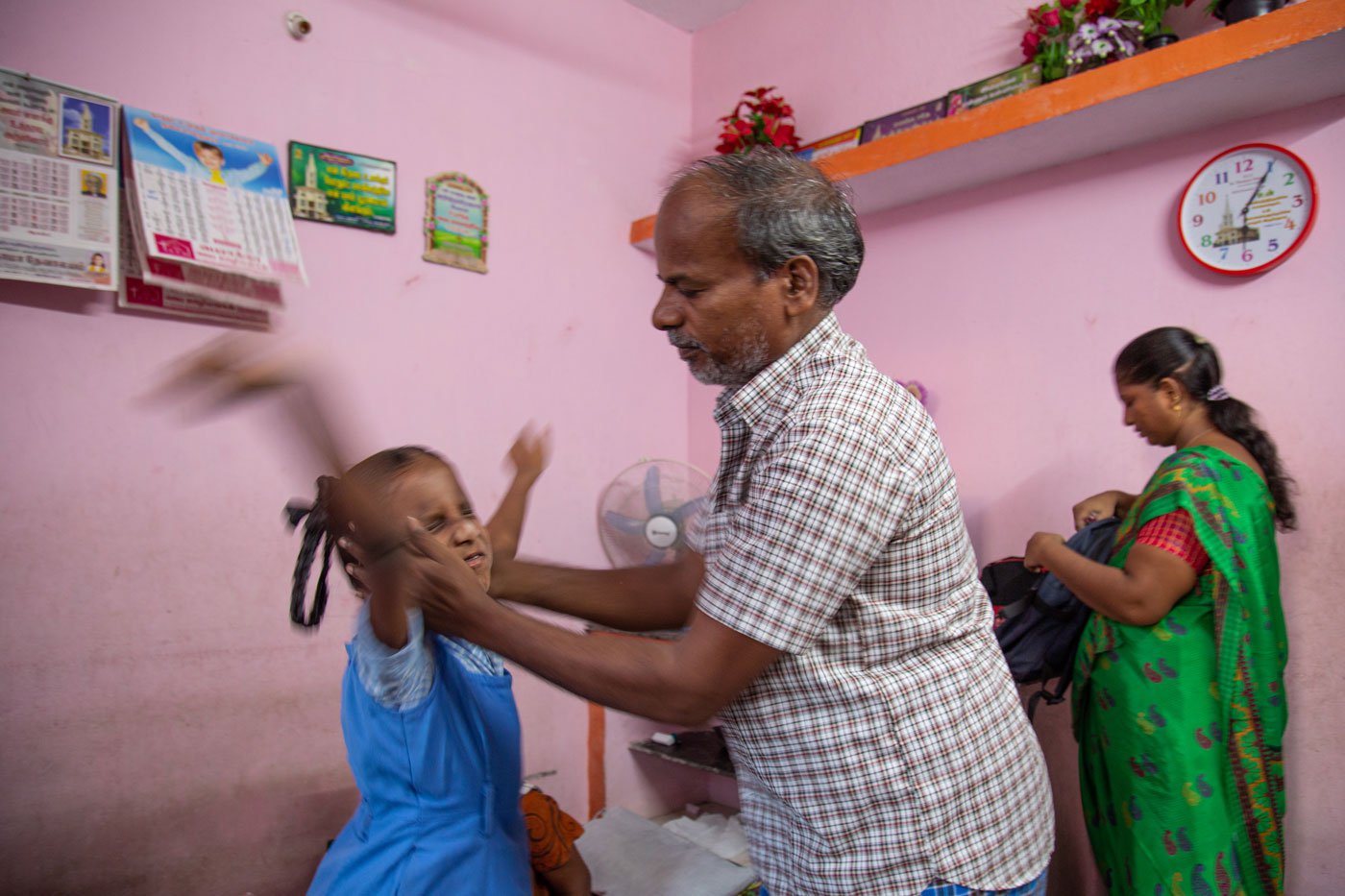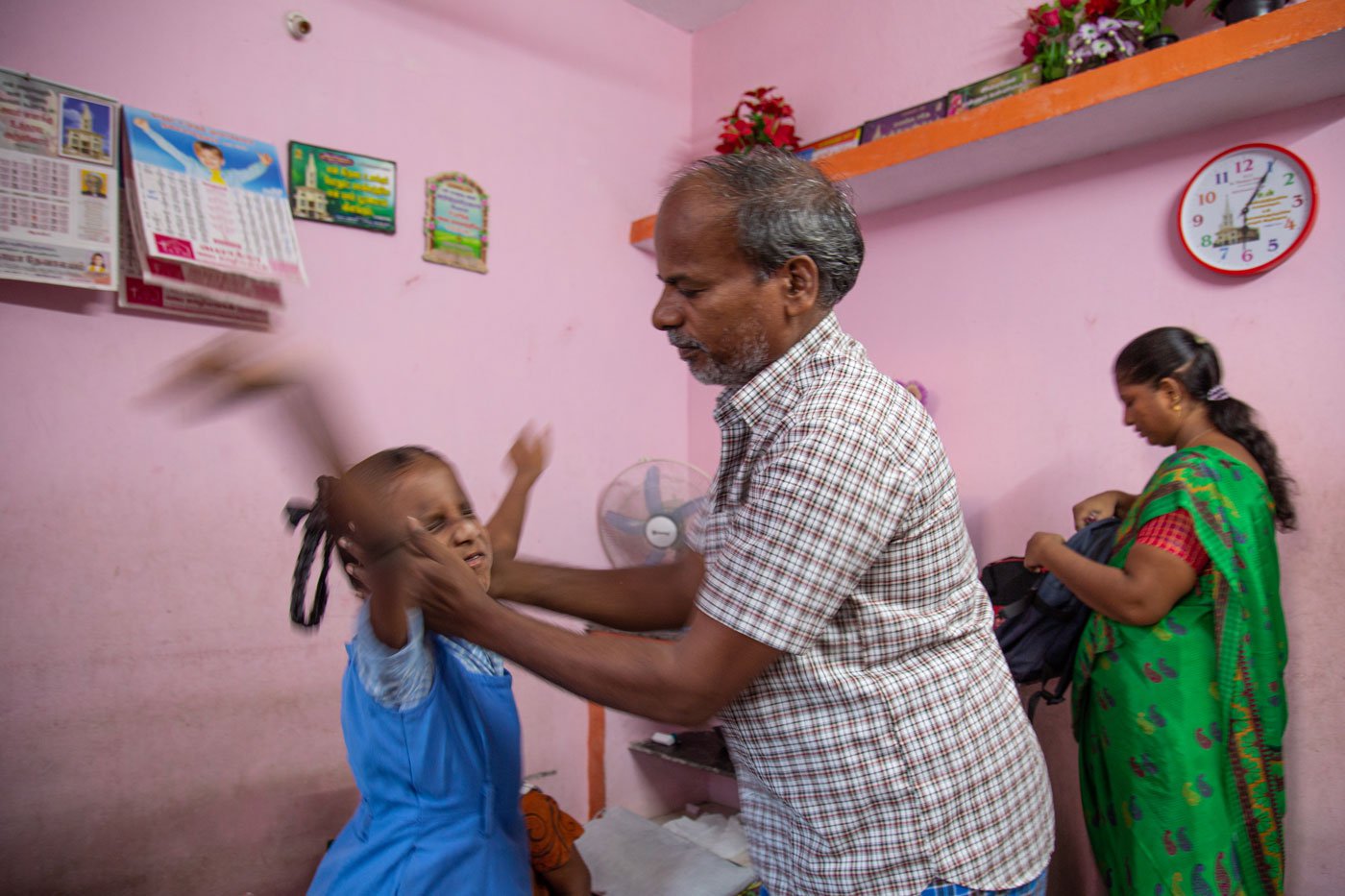 PHOTO • M. Palani Kumar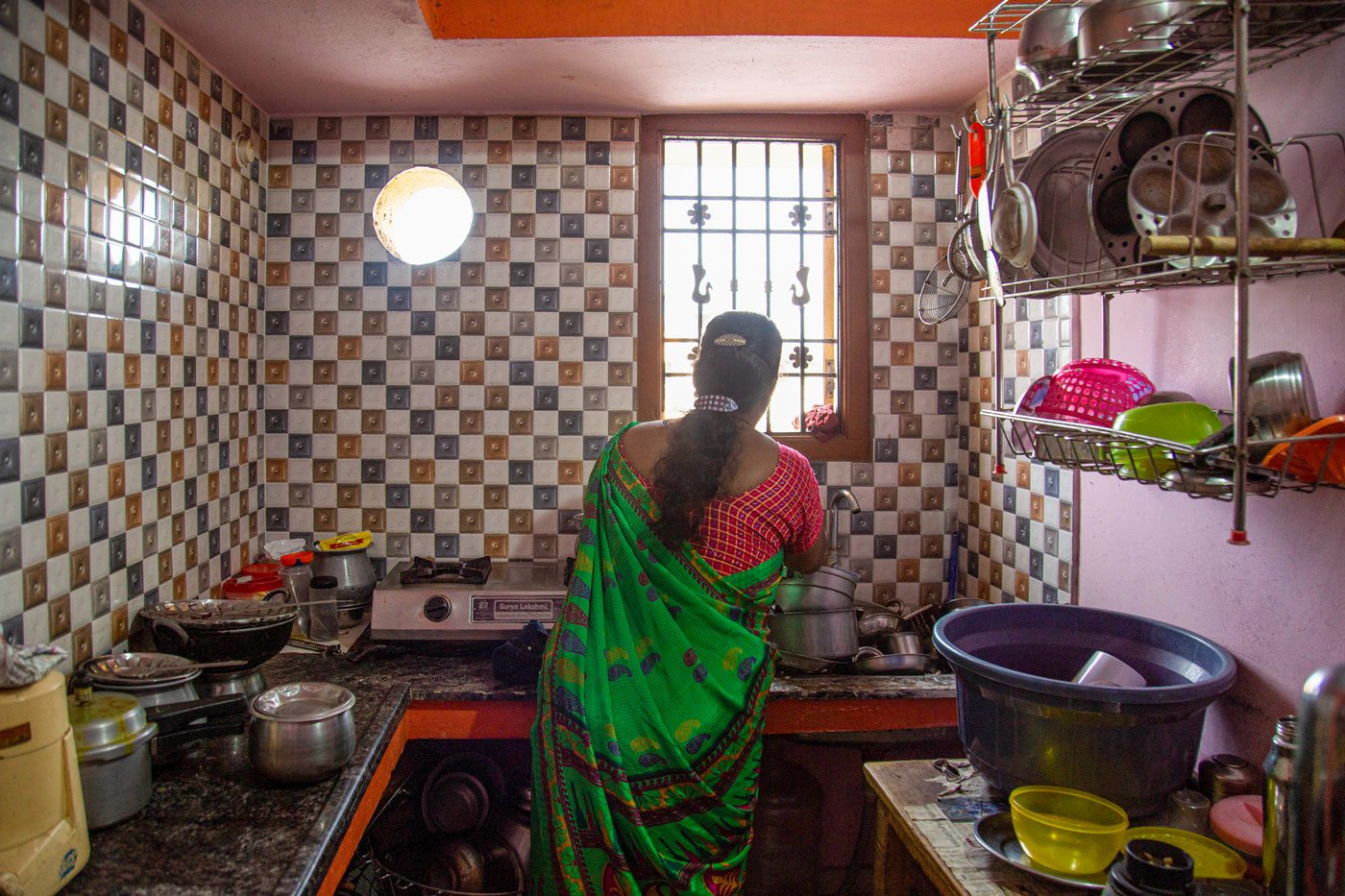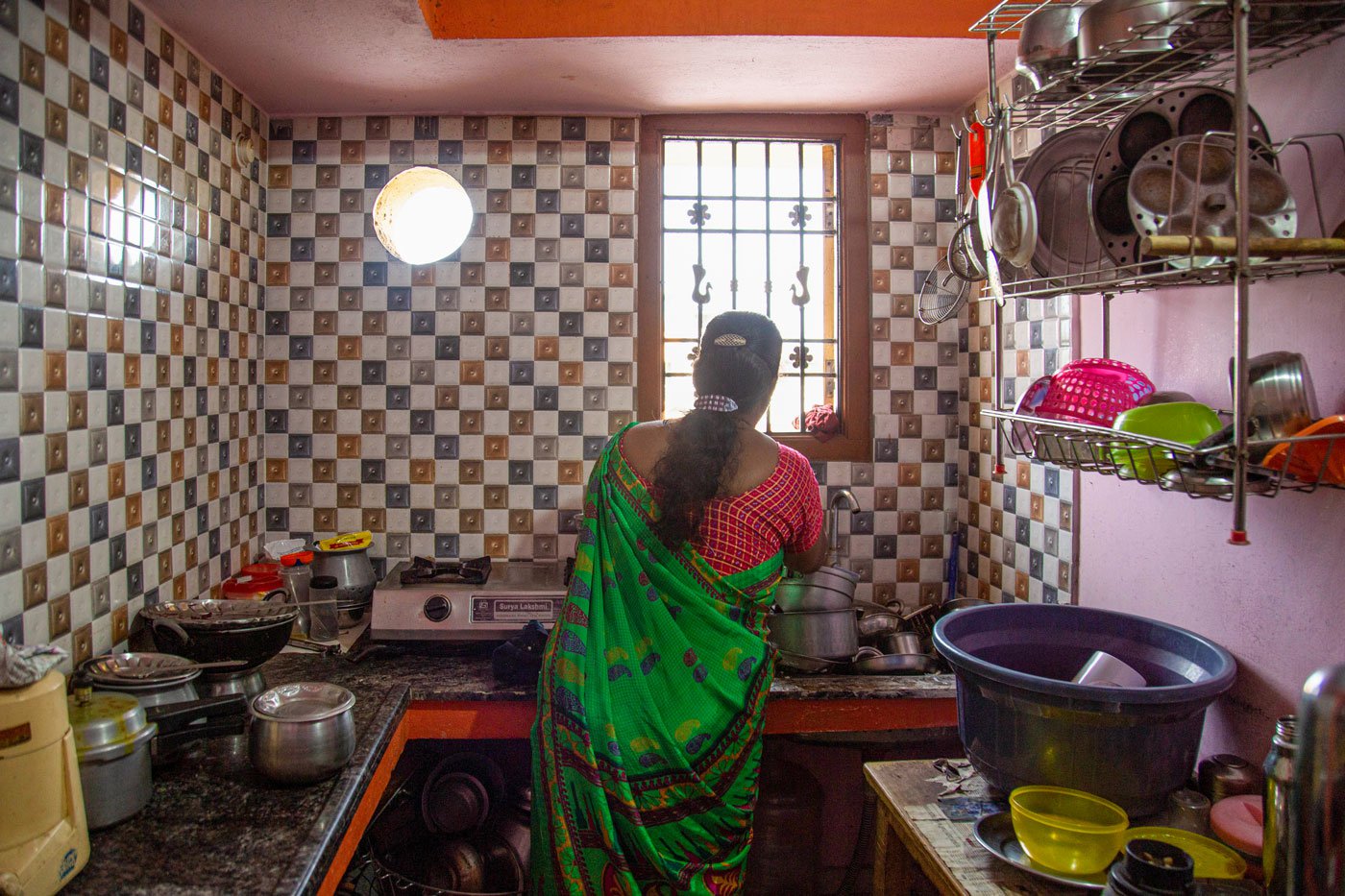 PHOTO • M. Palani Kumar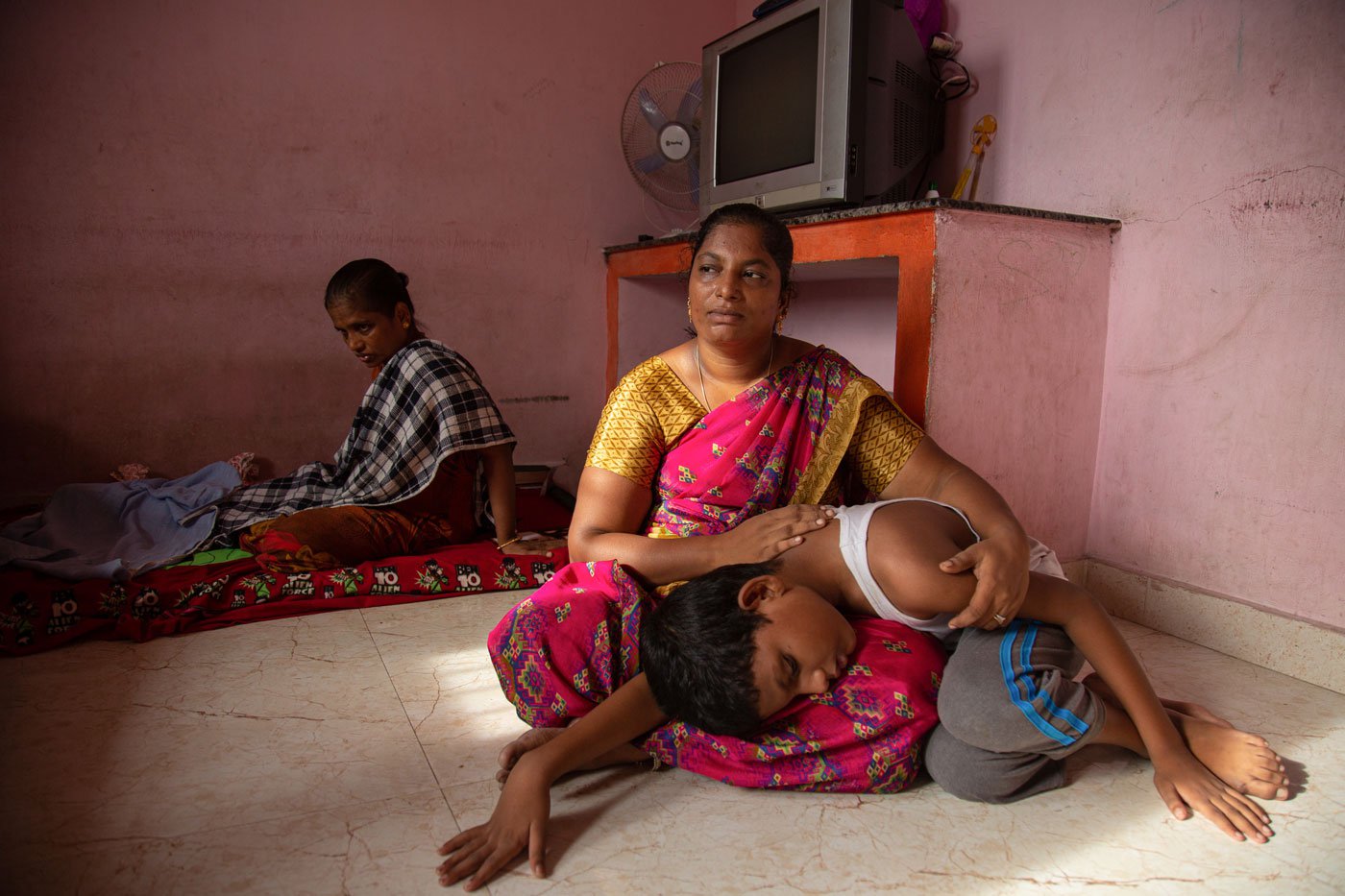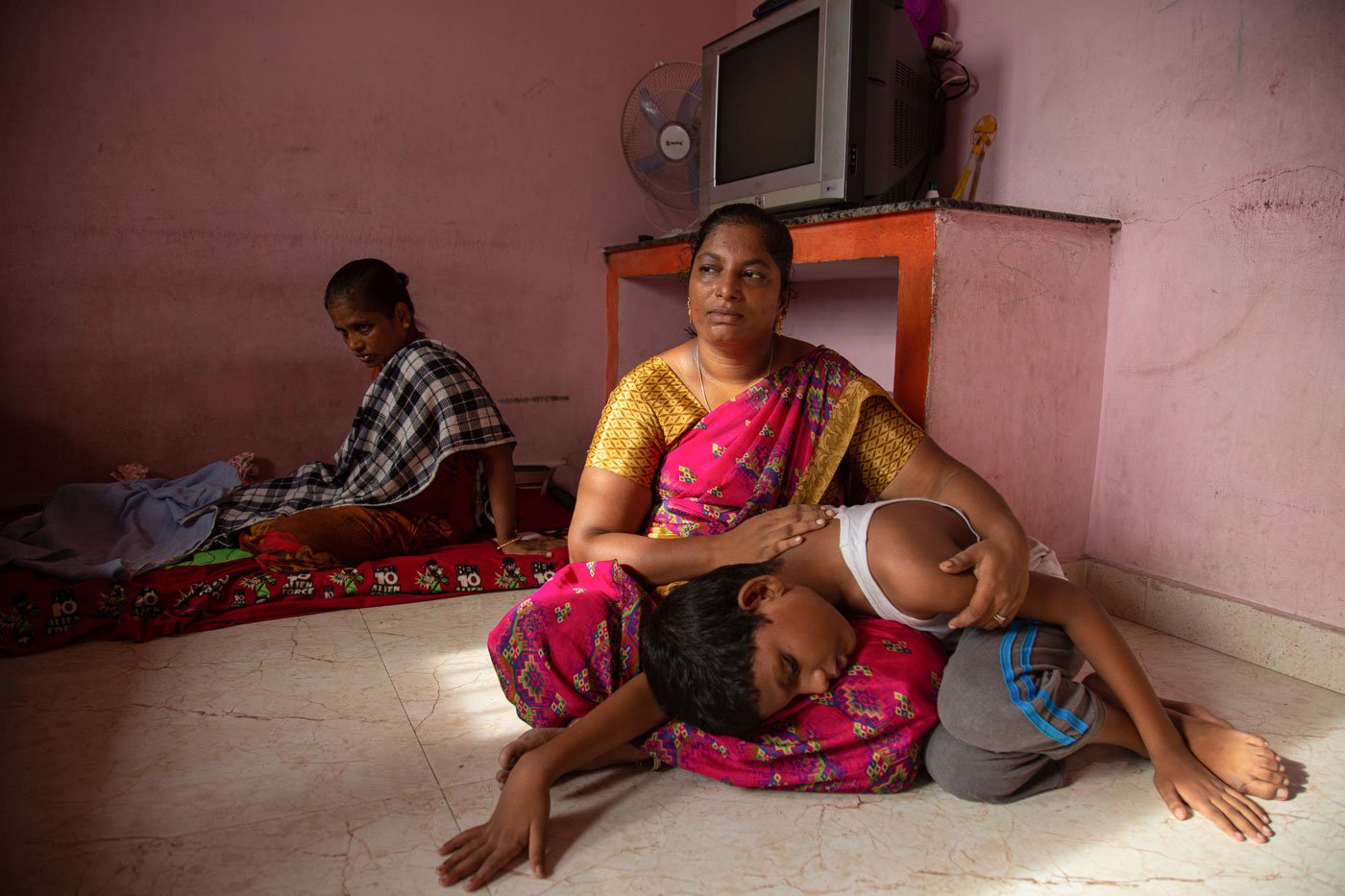 PHOTO • M. Palani Kumar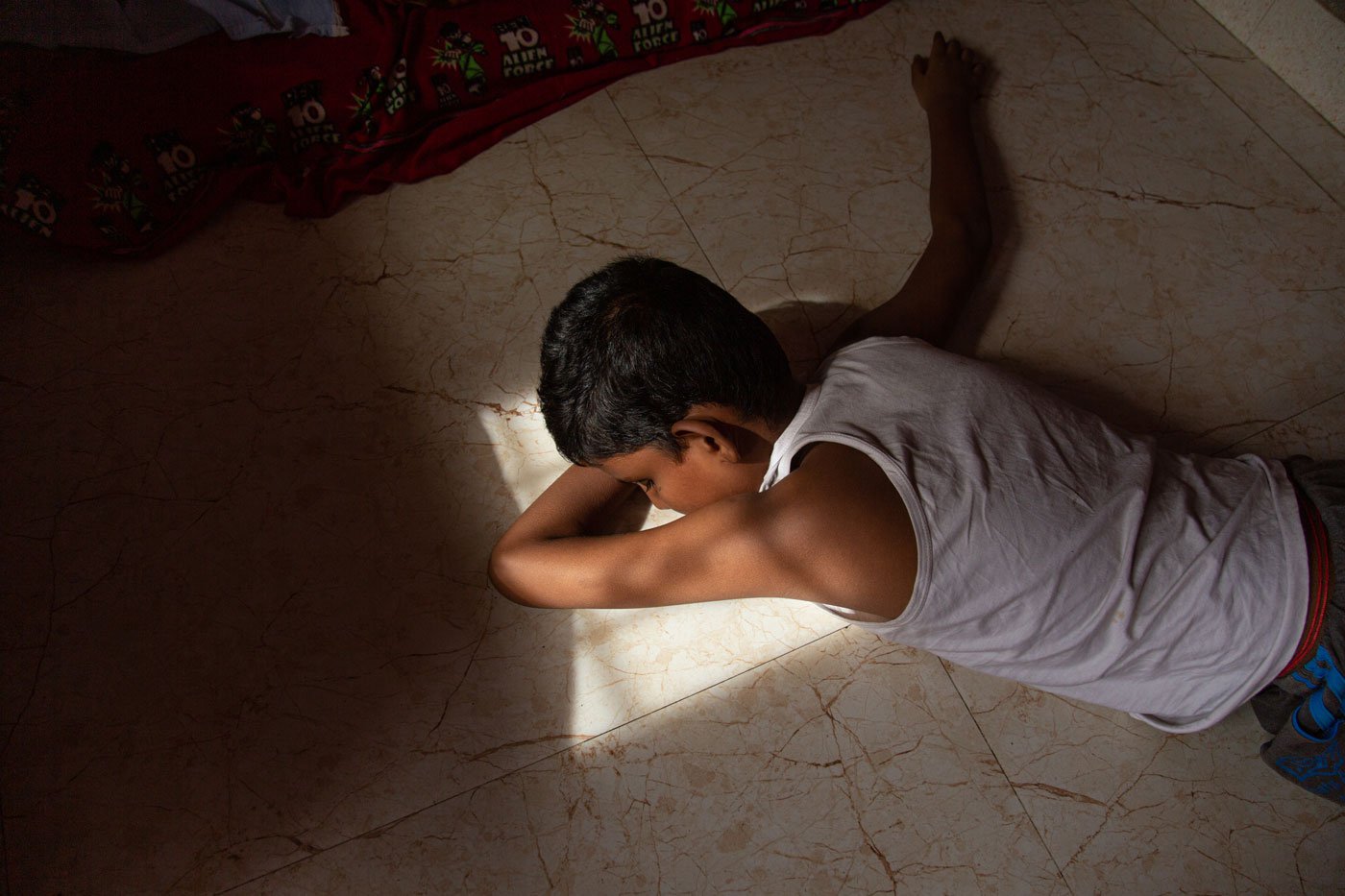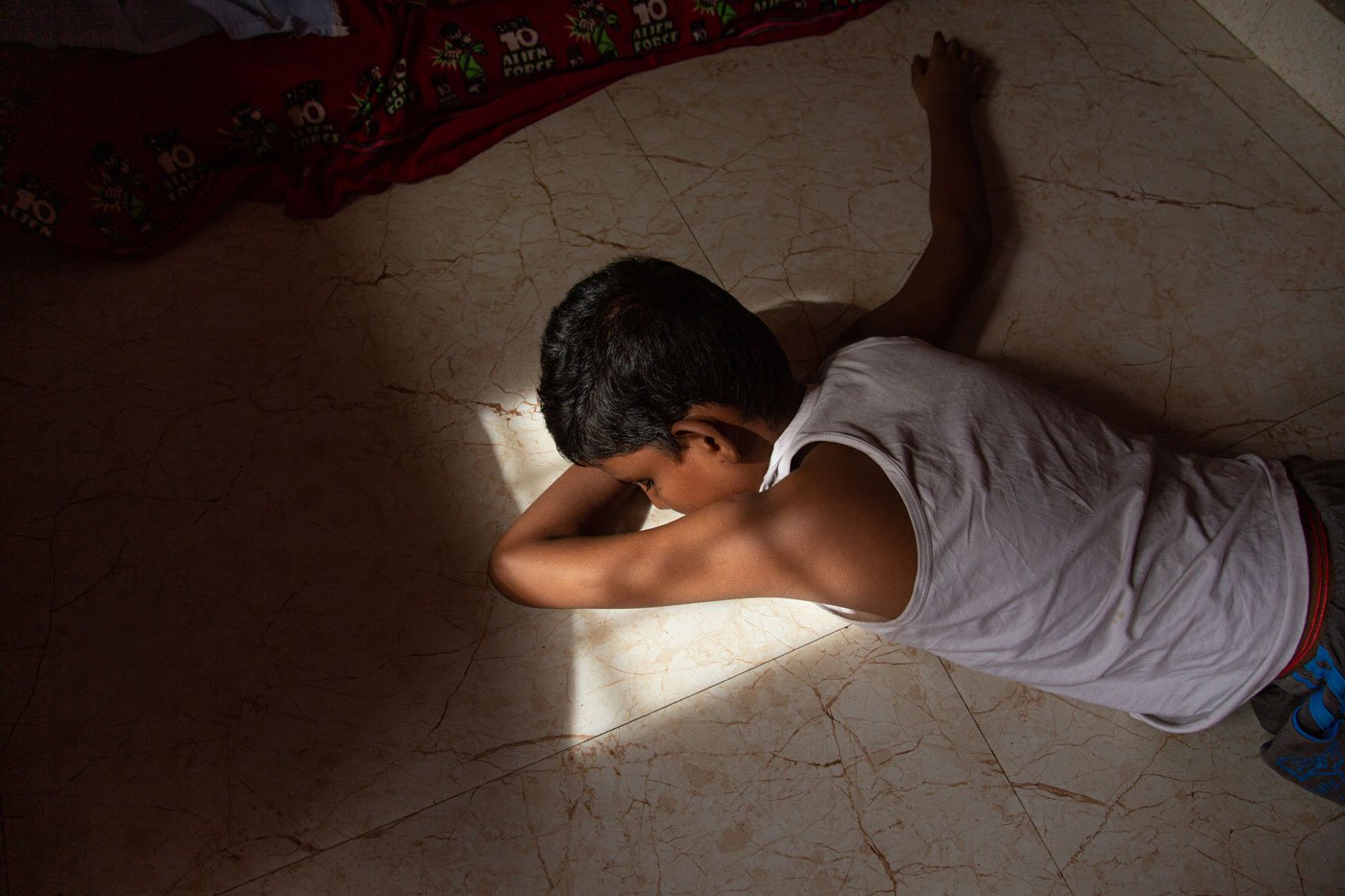 PHOTO • M. Palani Kumar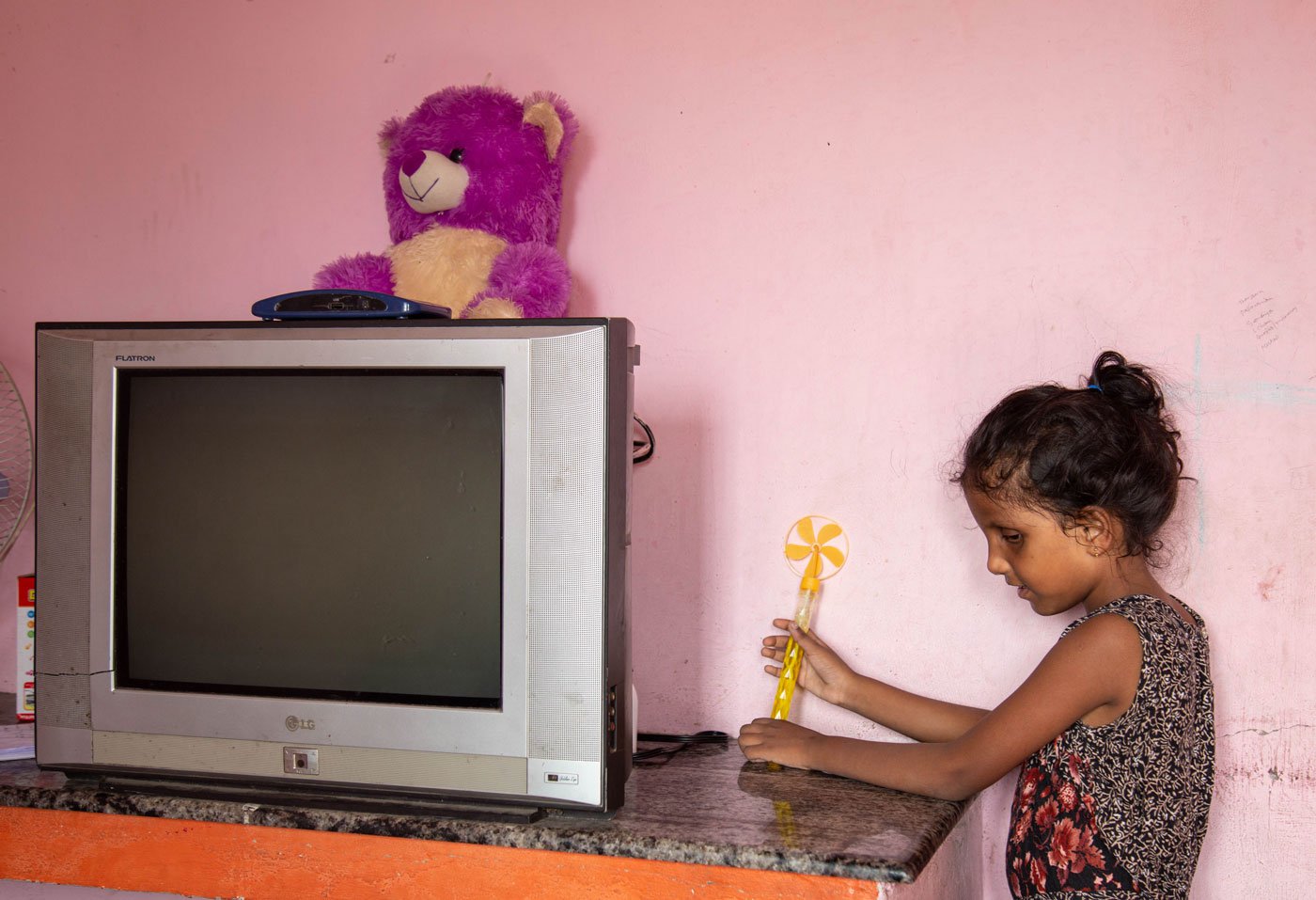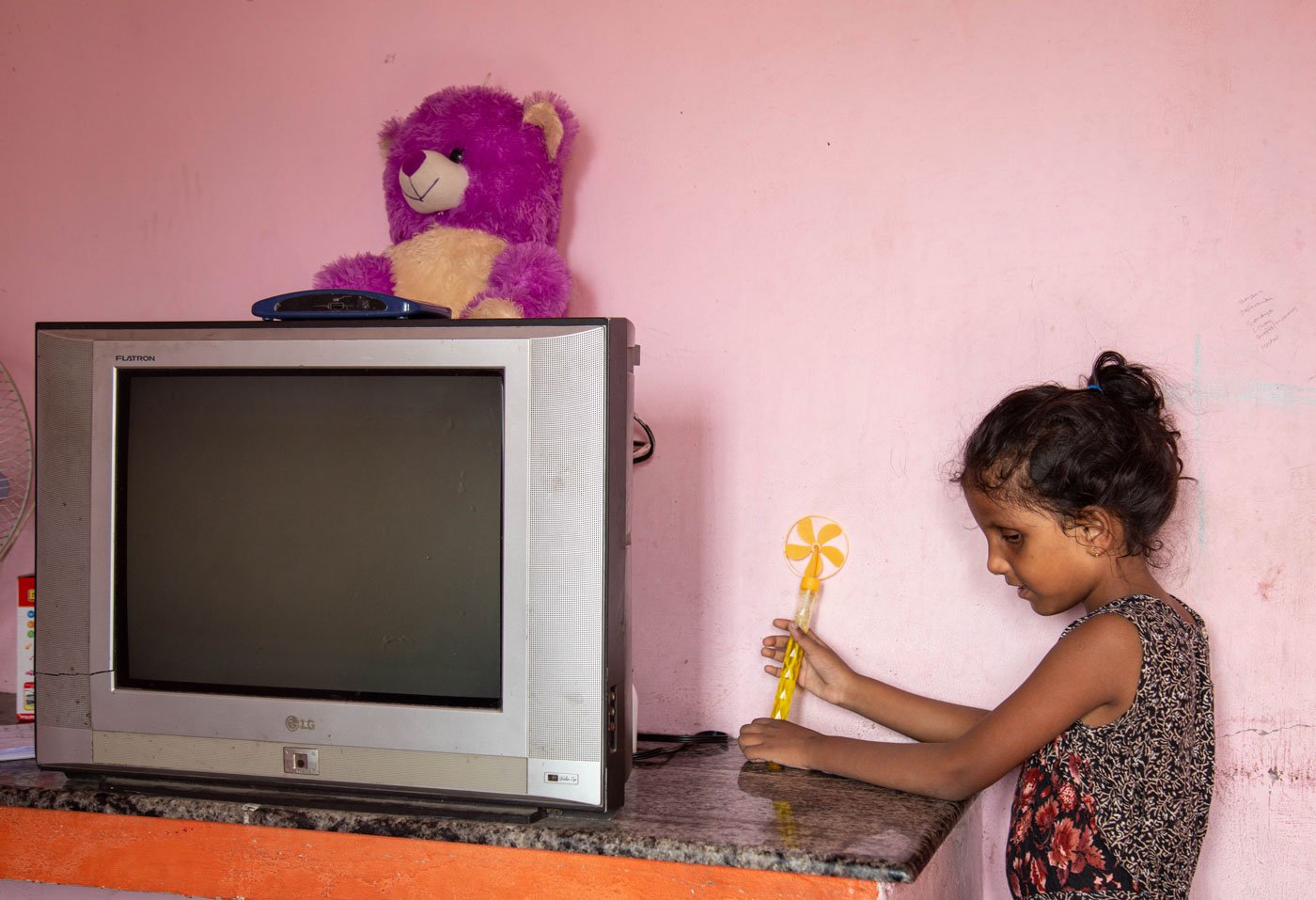 PHOTO • M. Palani Kumar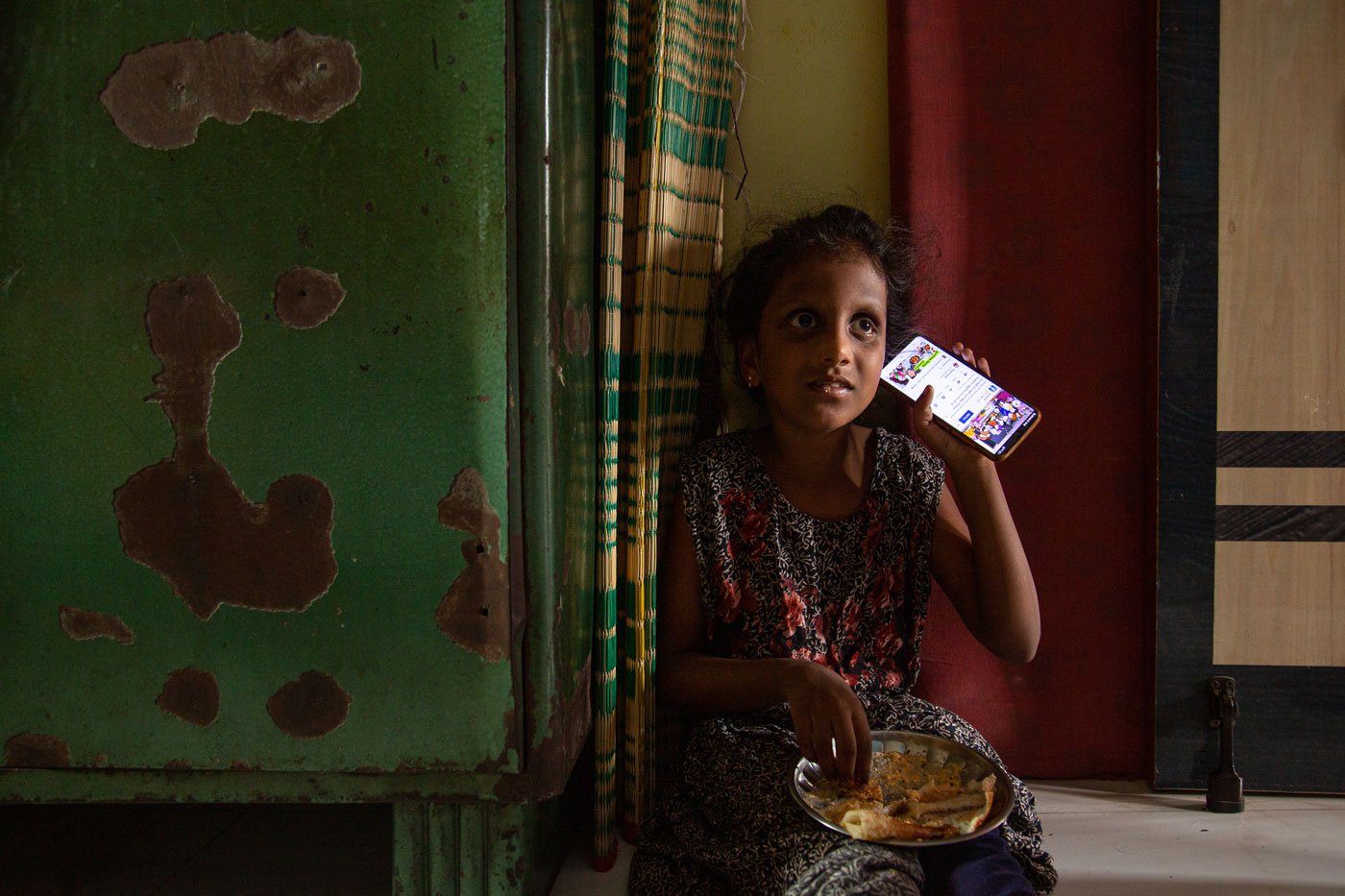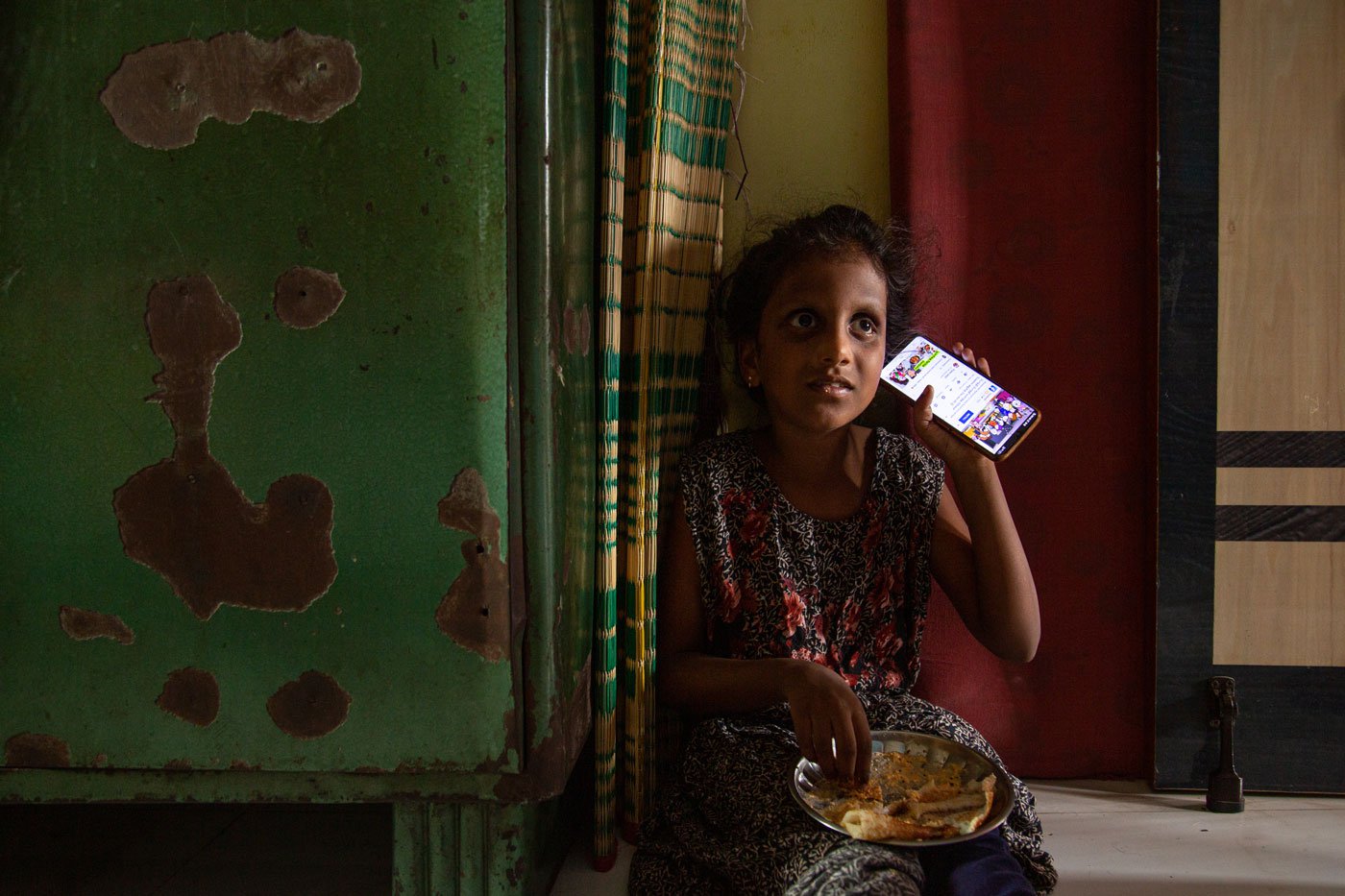 PHOTO • M. Palani Kumar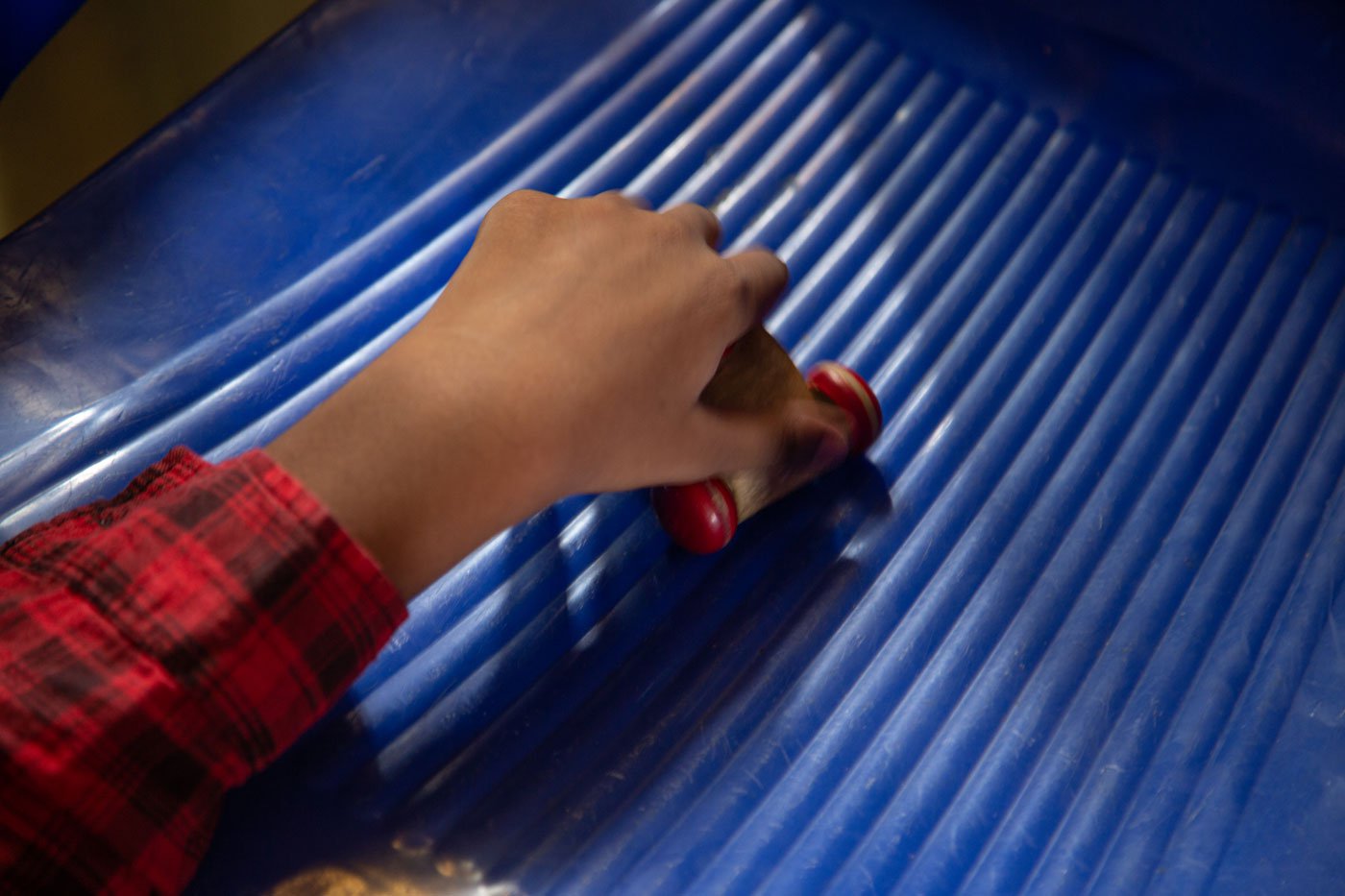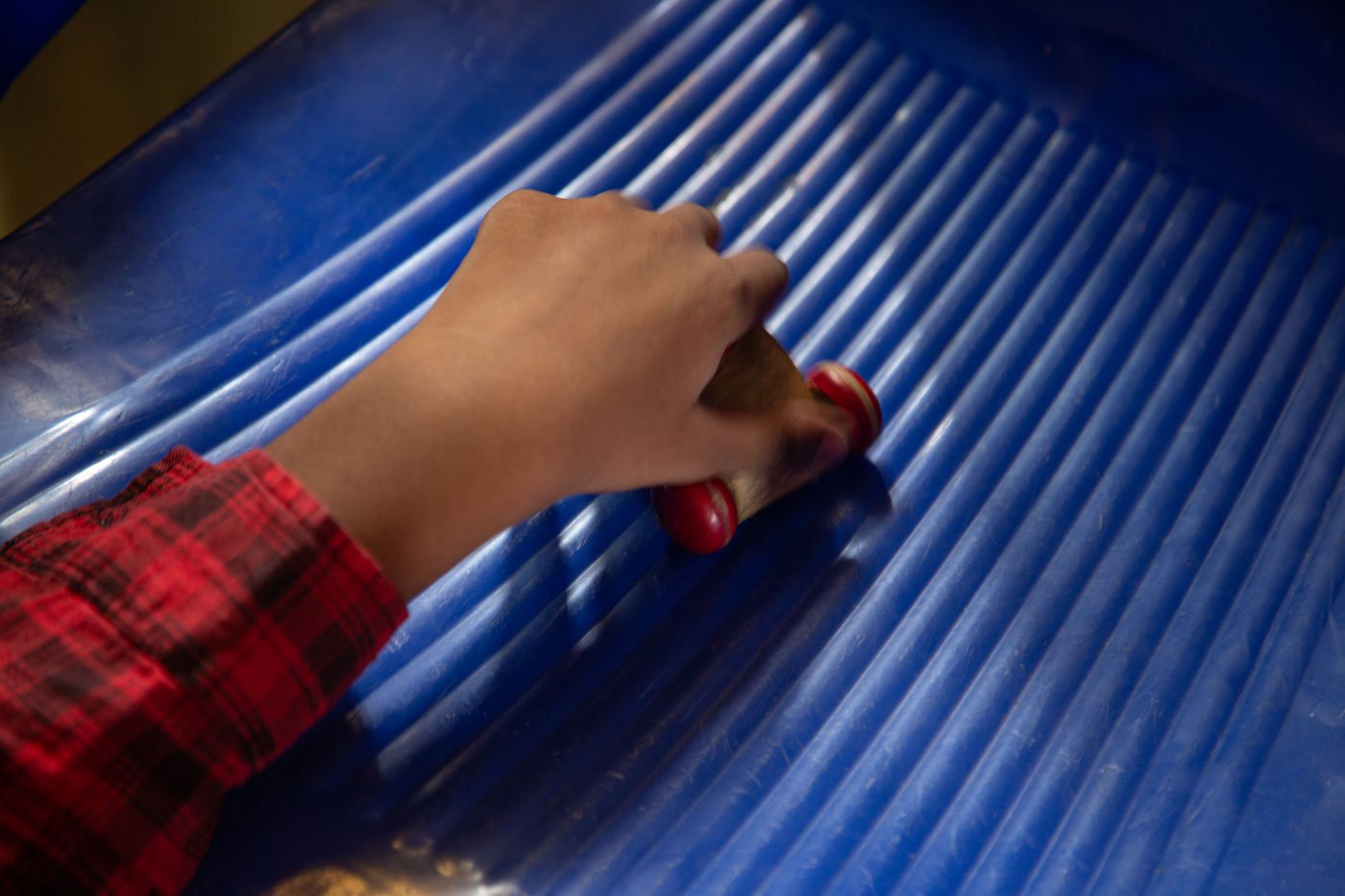 PHOTO • M. Palani Kumar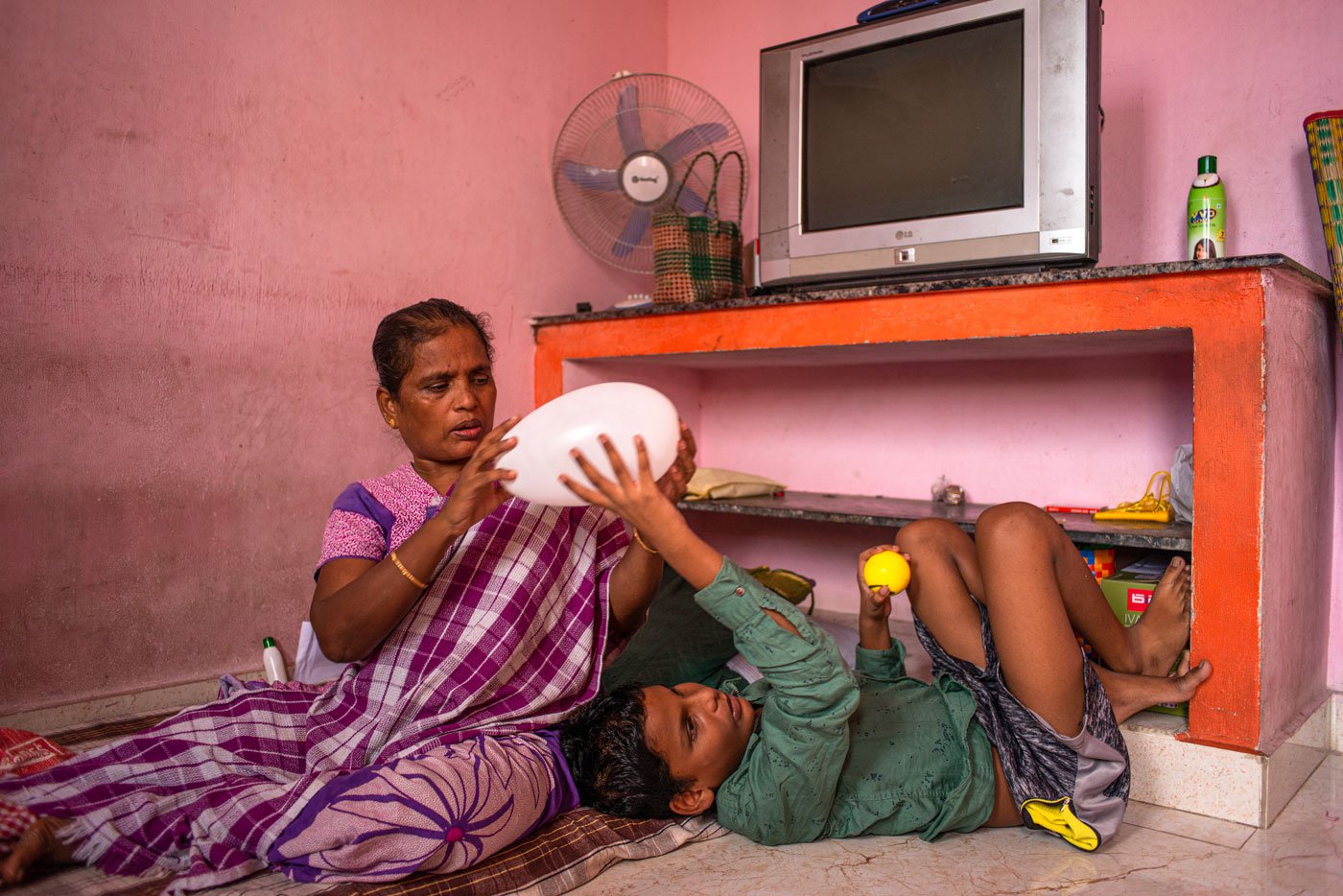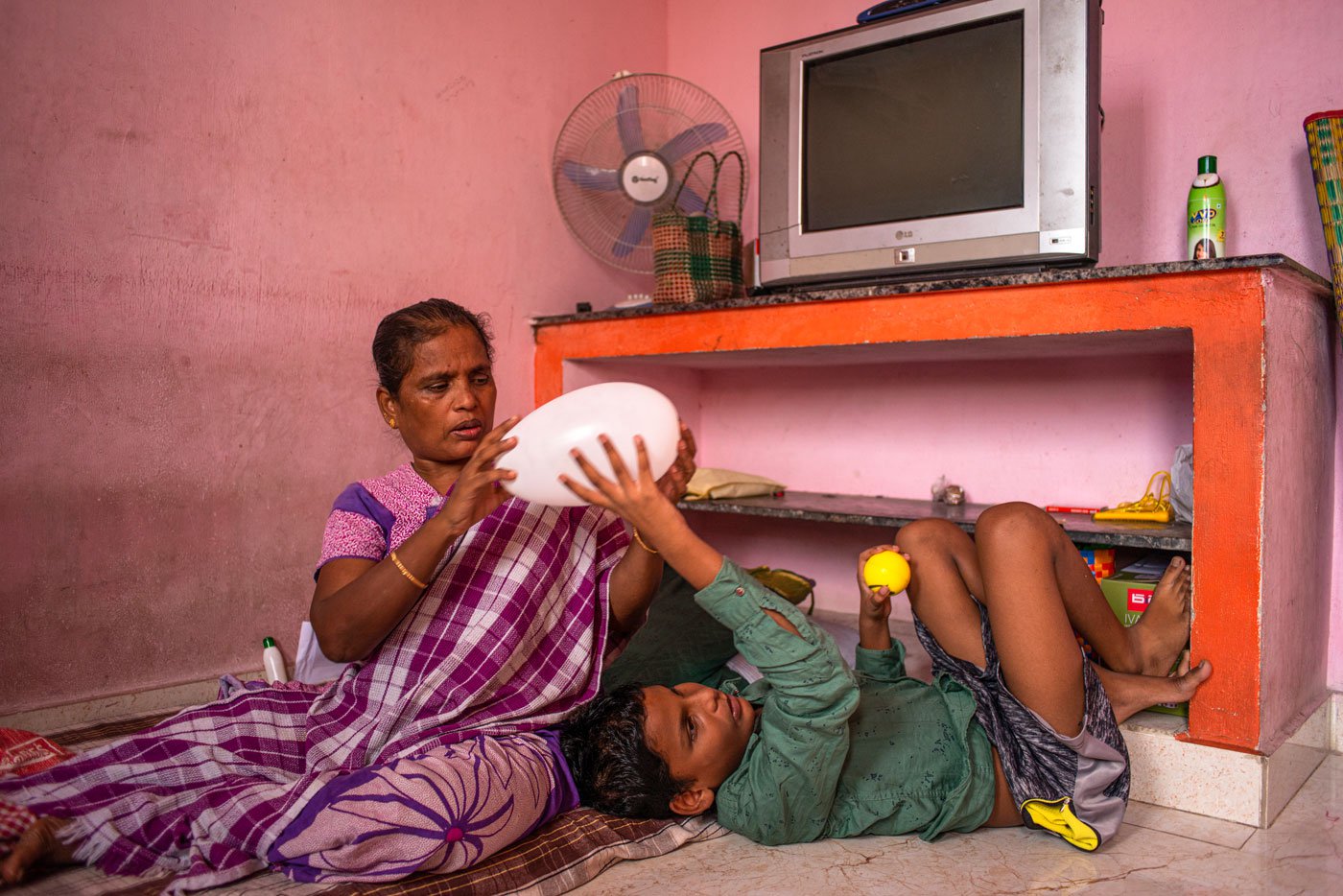 PHOTO • M. Palani Kumar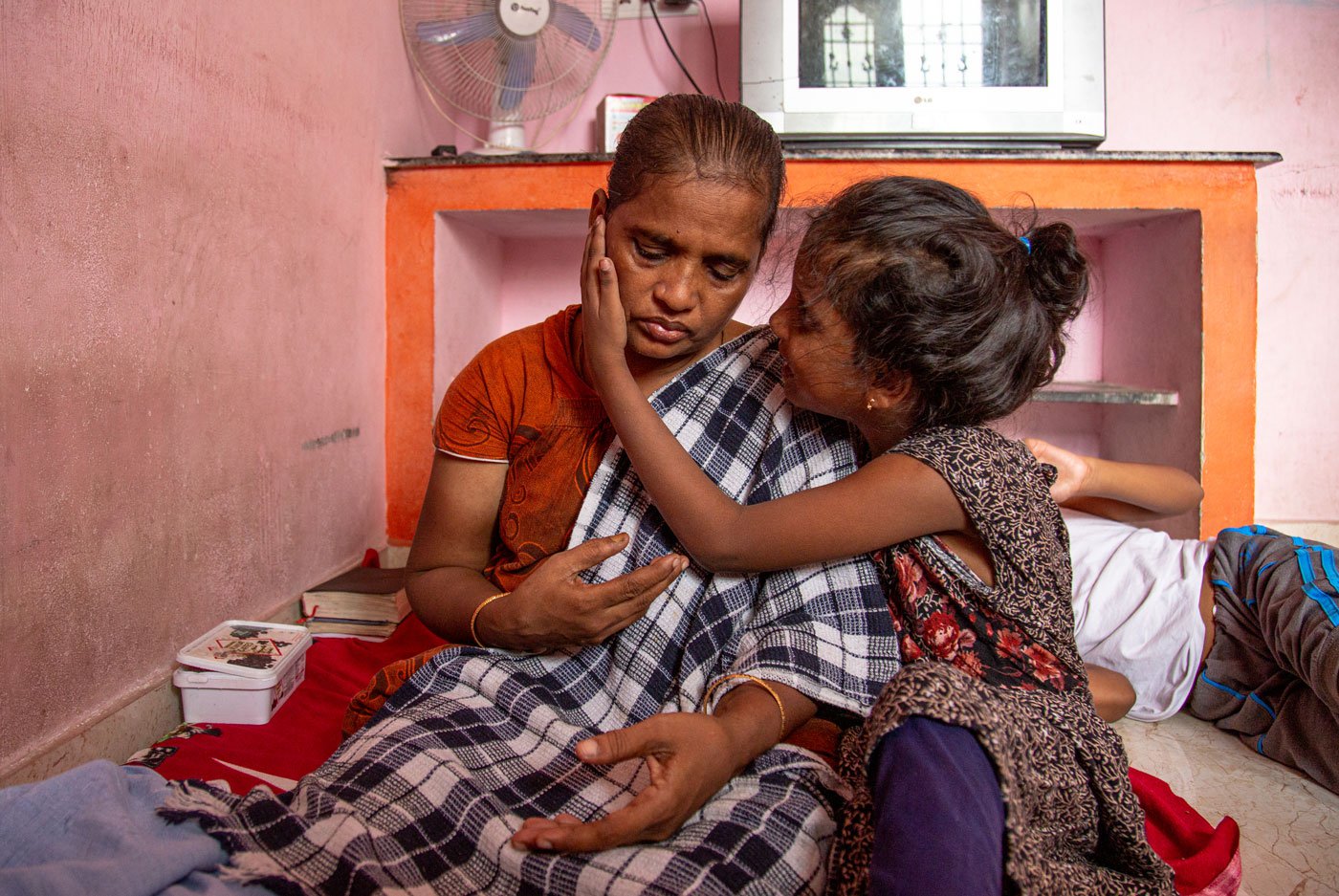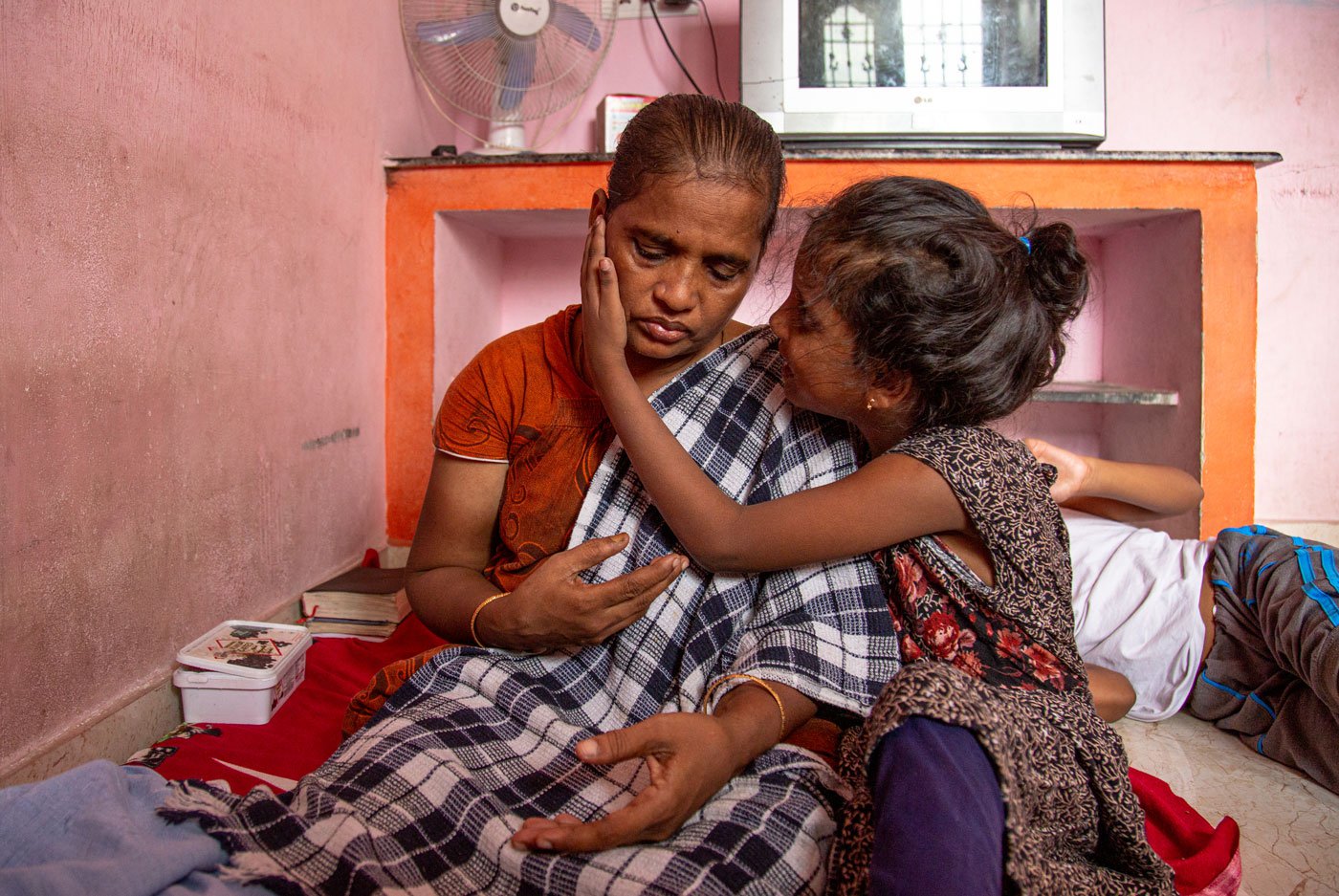 PHOTO • M. Palani Kumar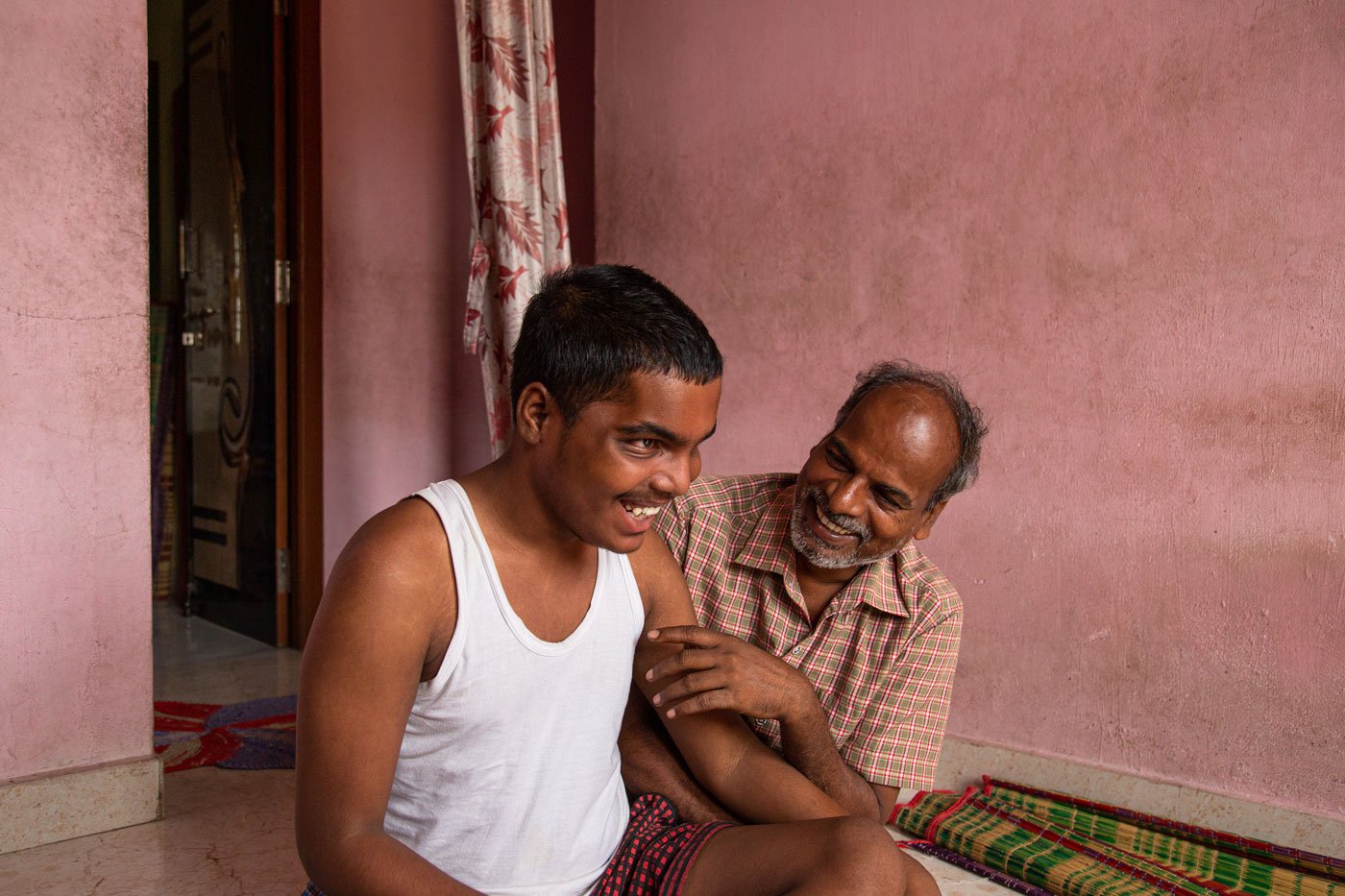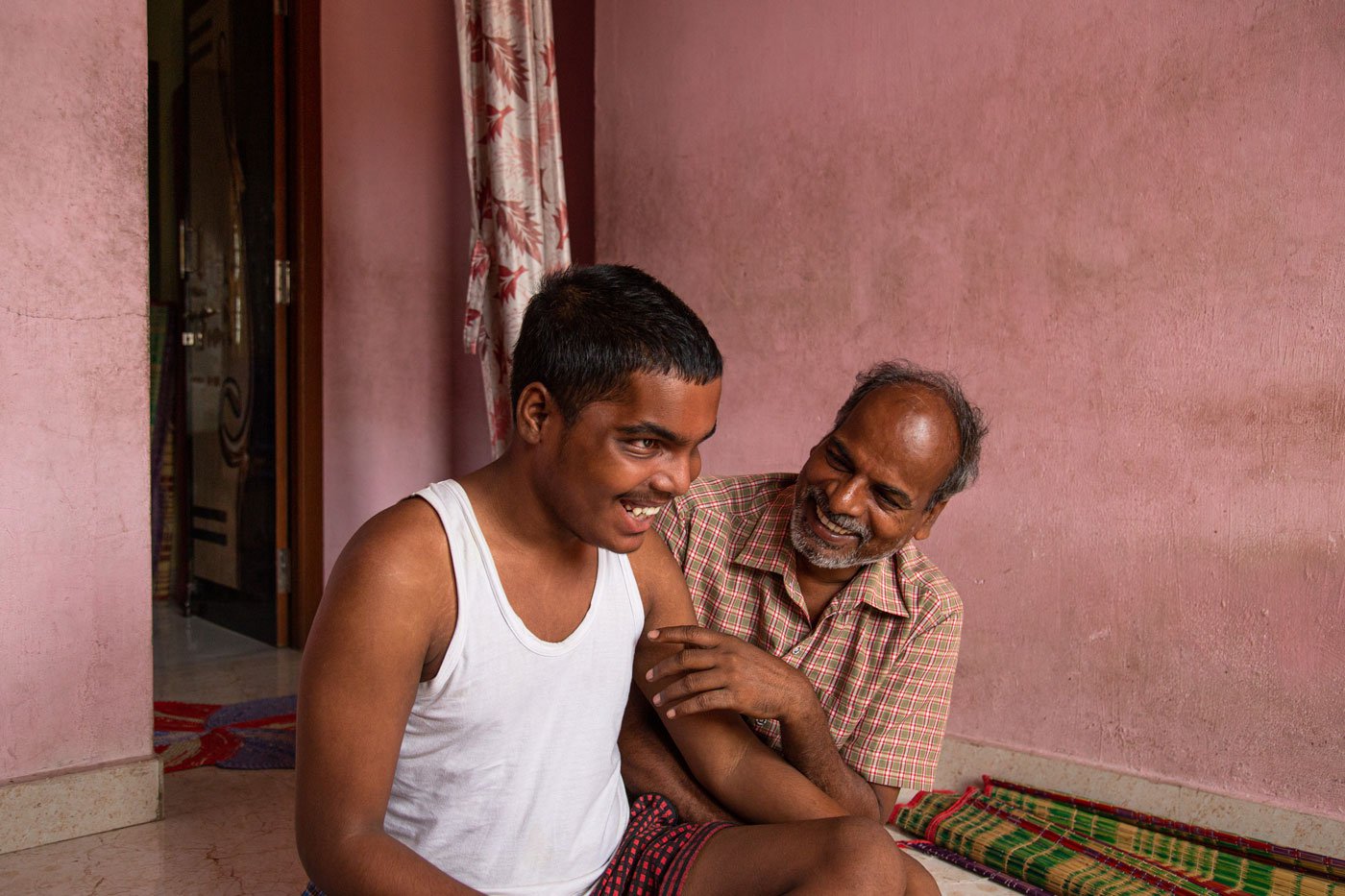 PHOTO • M. Palani Kumar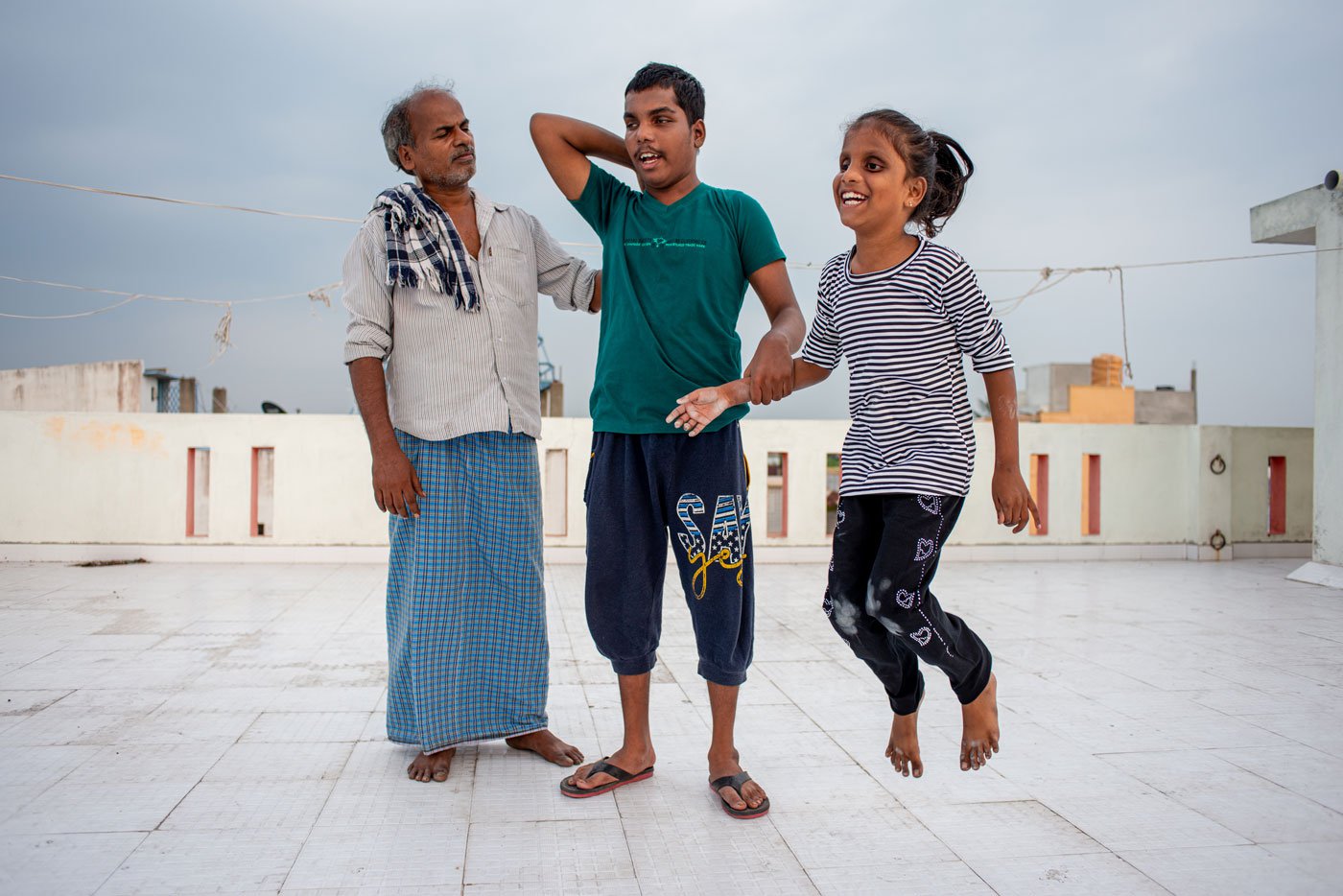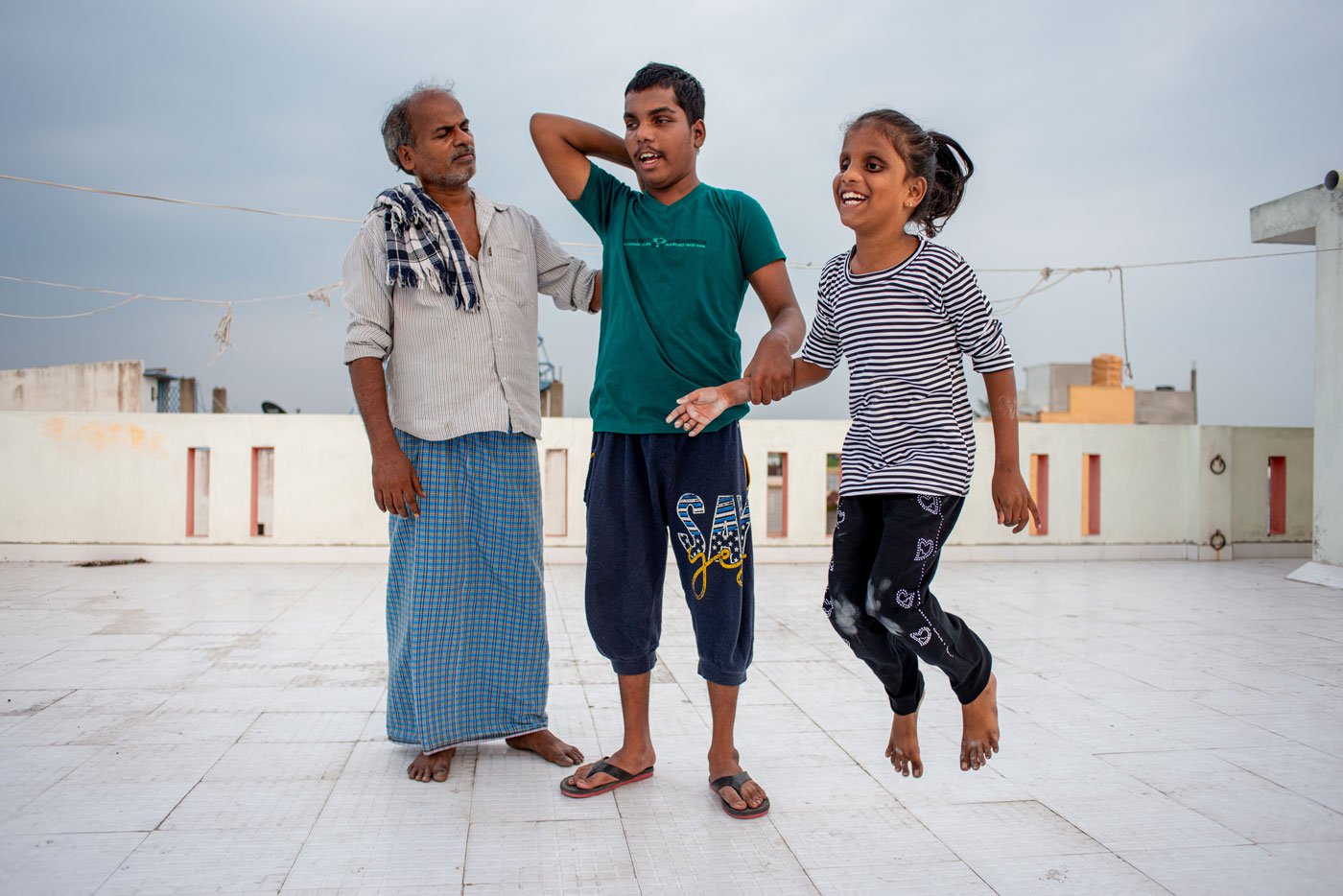 PHOTO • M. Palani Kumar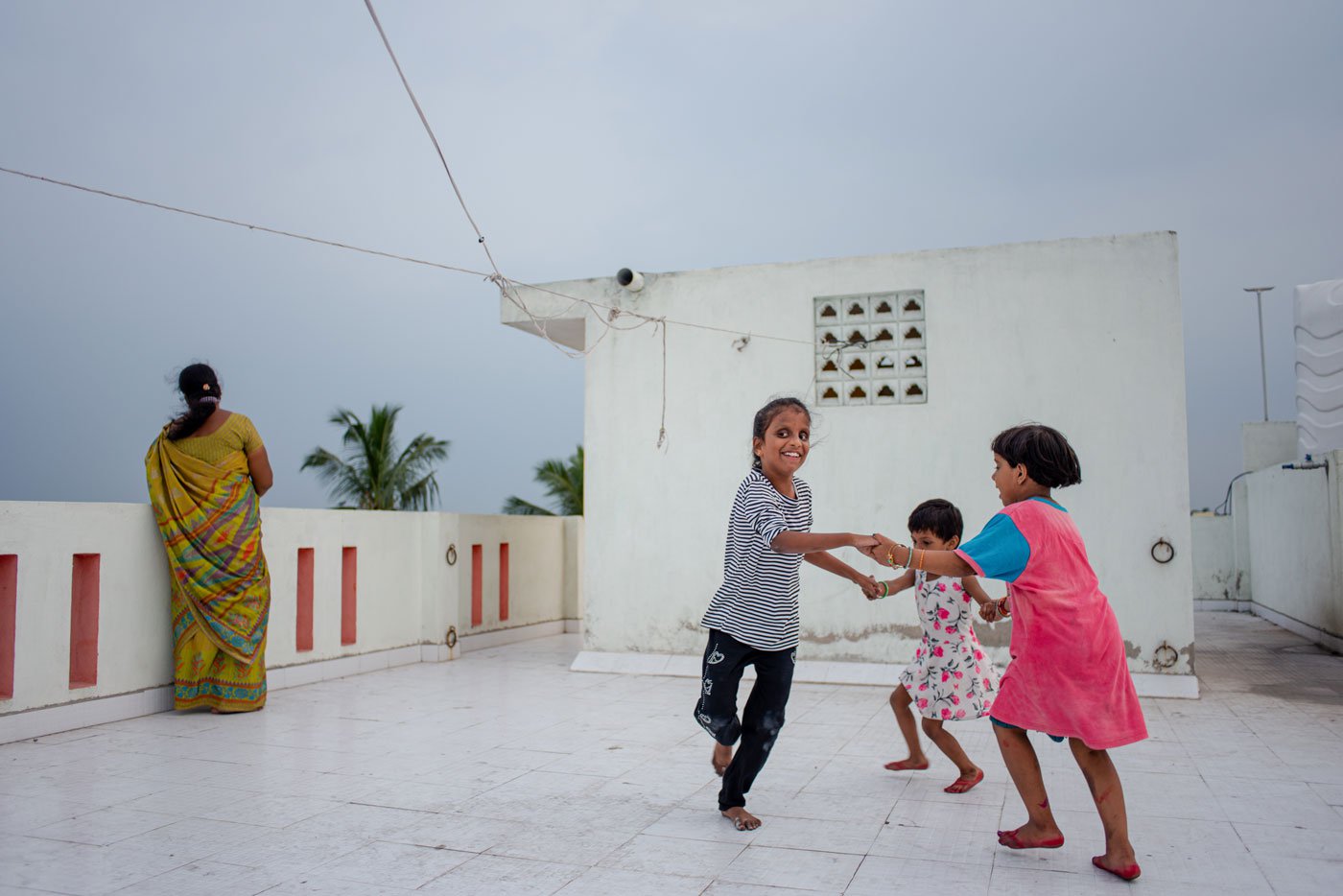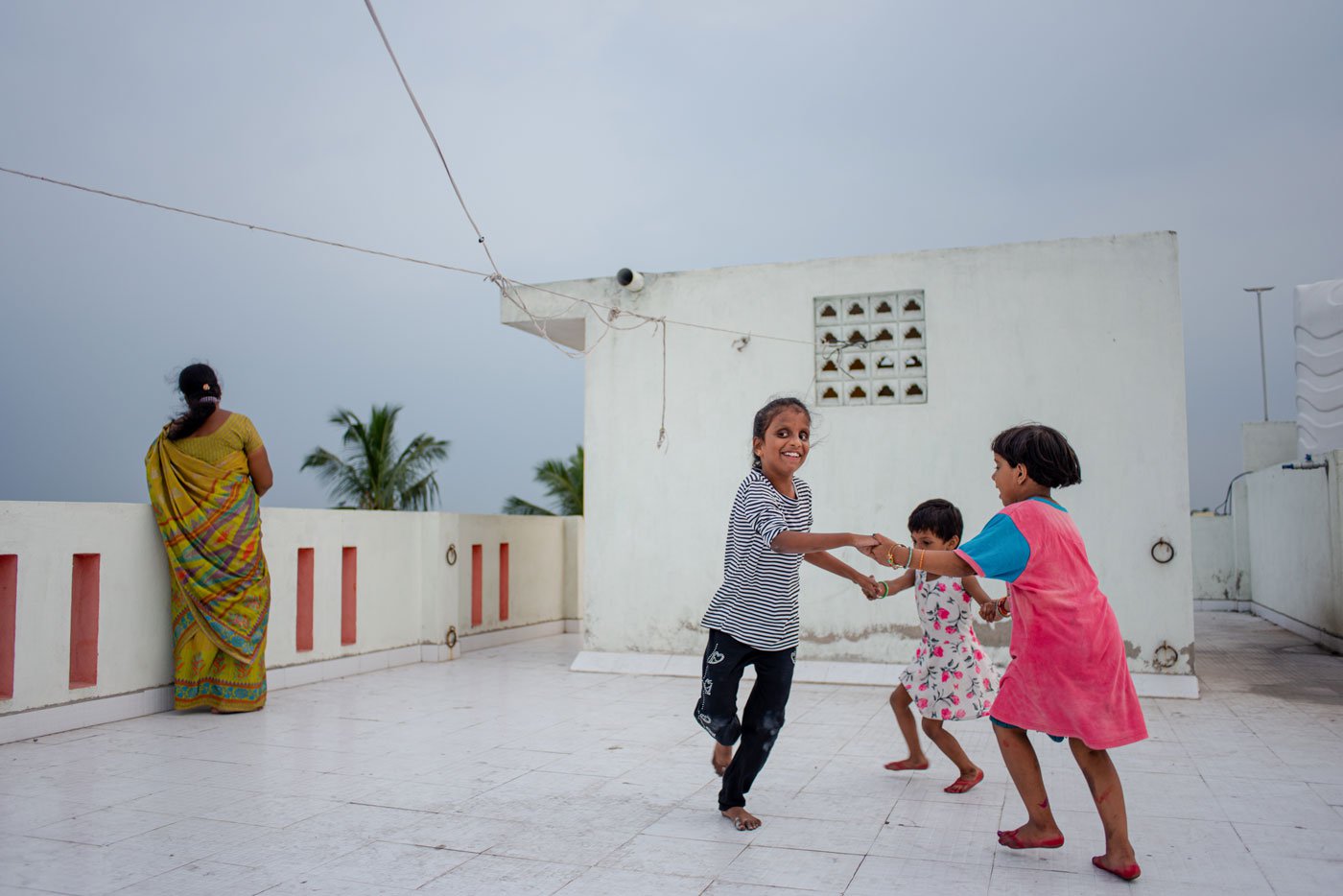 PHOTO • M. Palani Kumar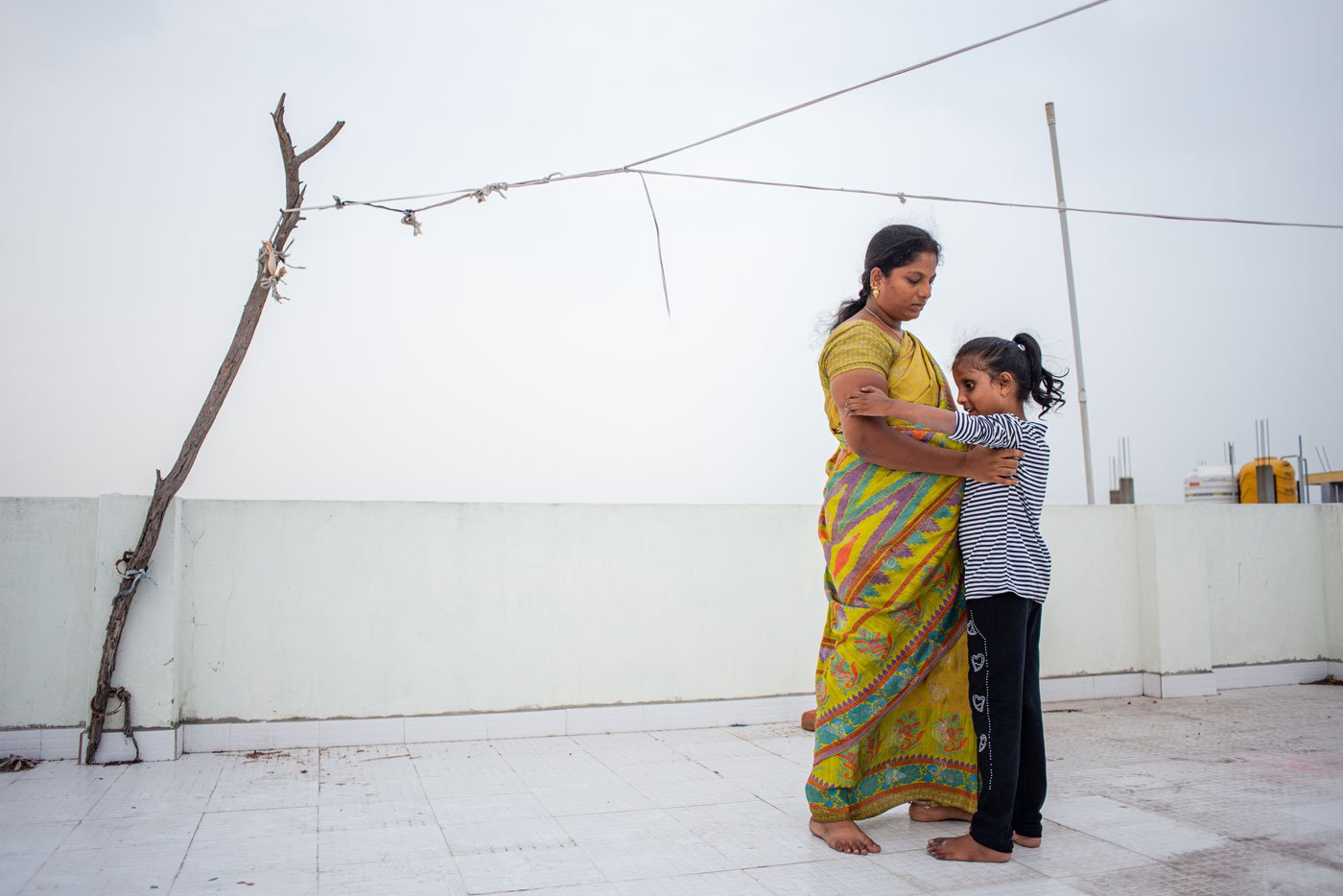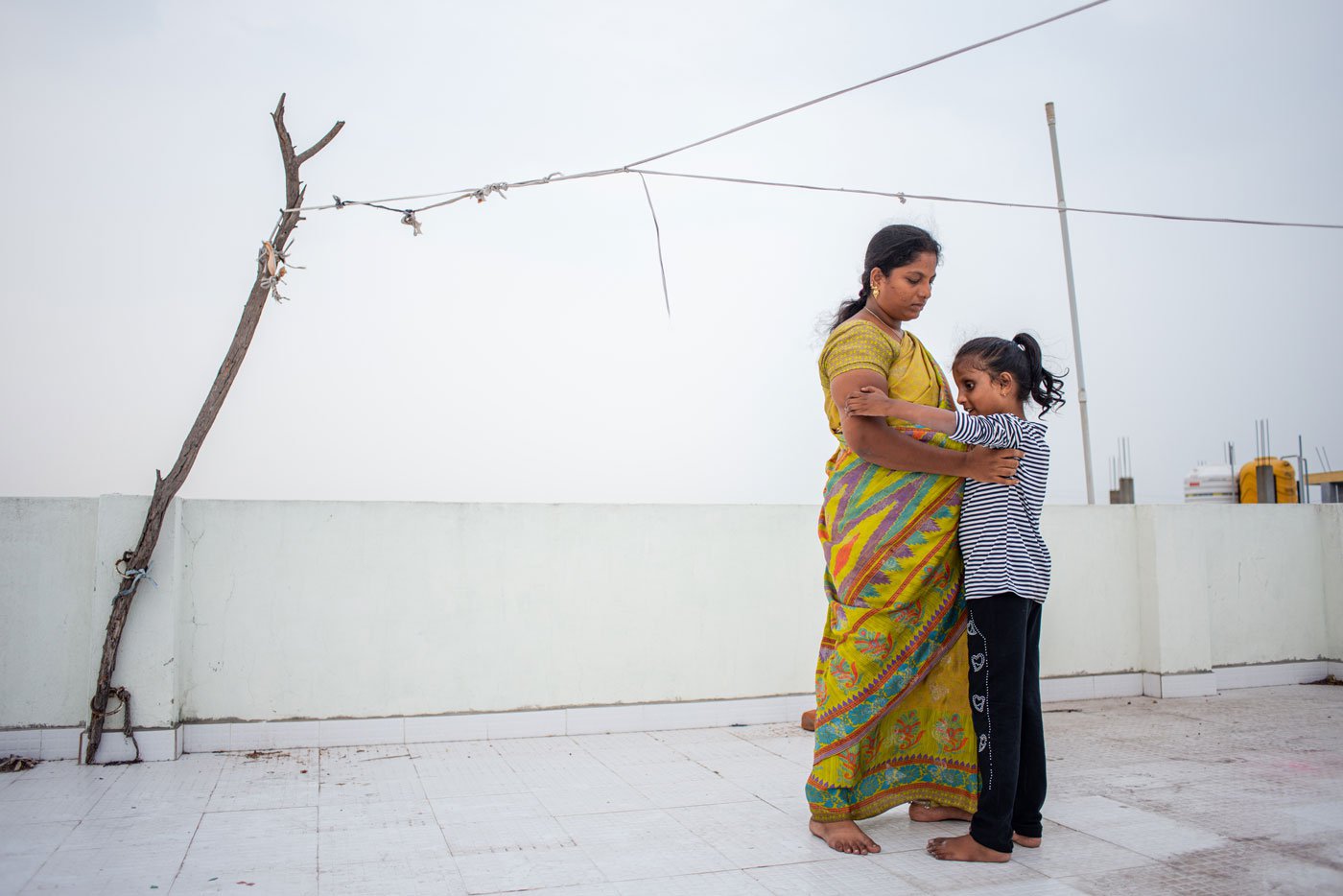 PHOTO • M. Palani Kumar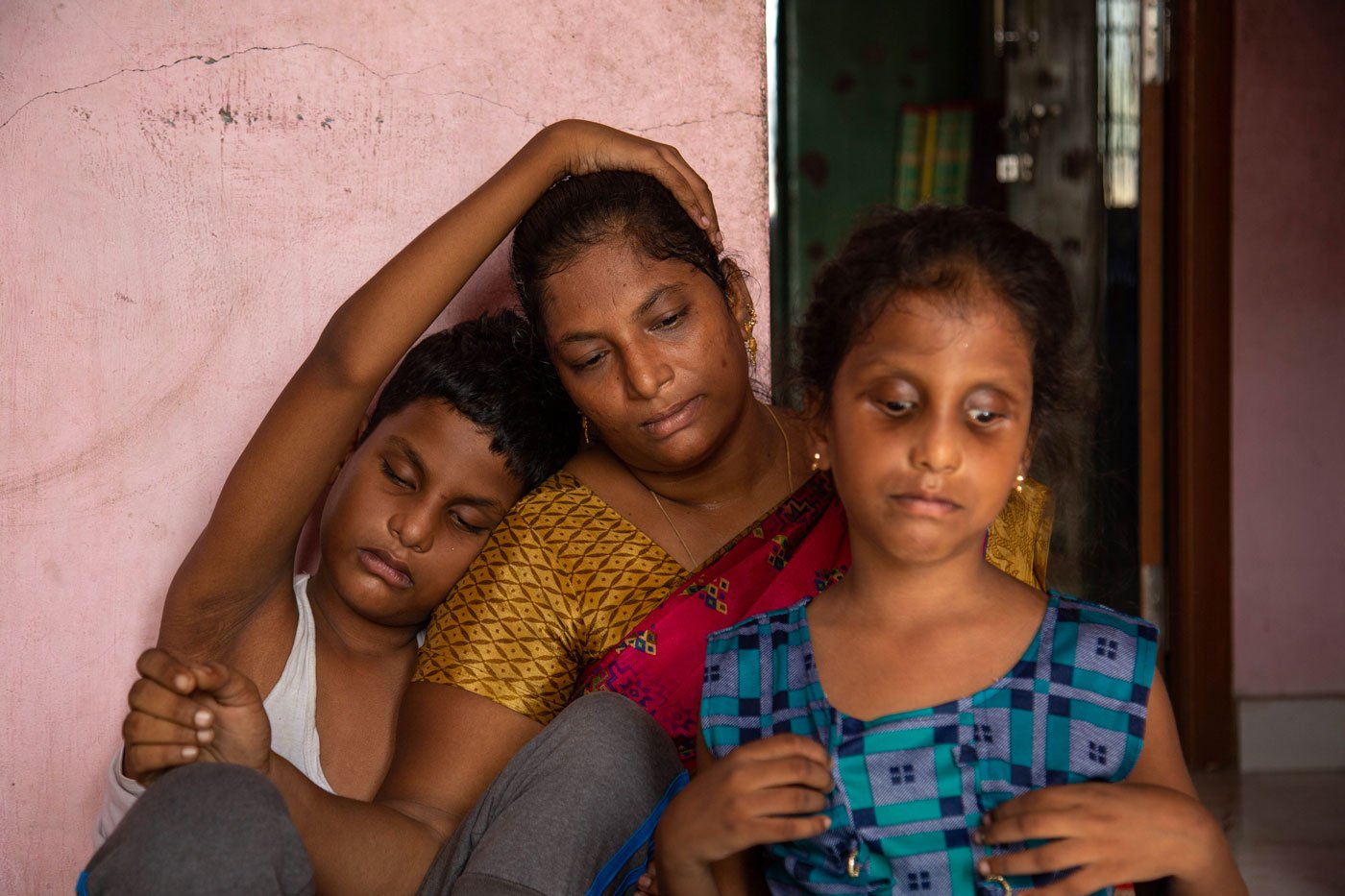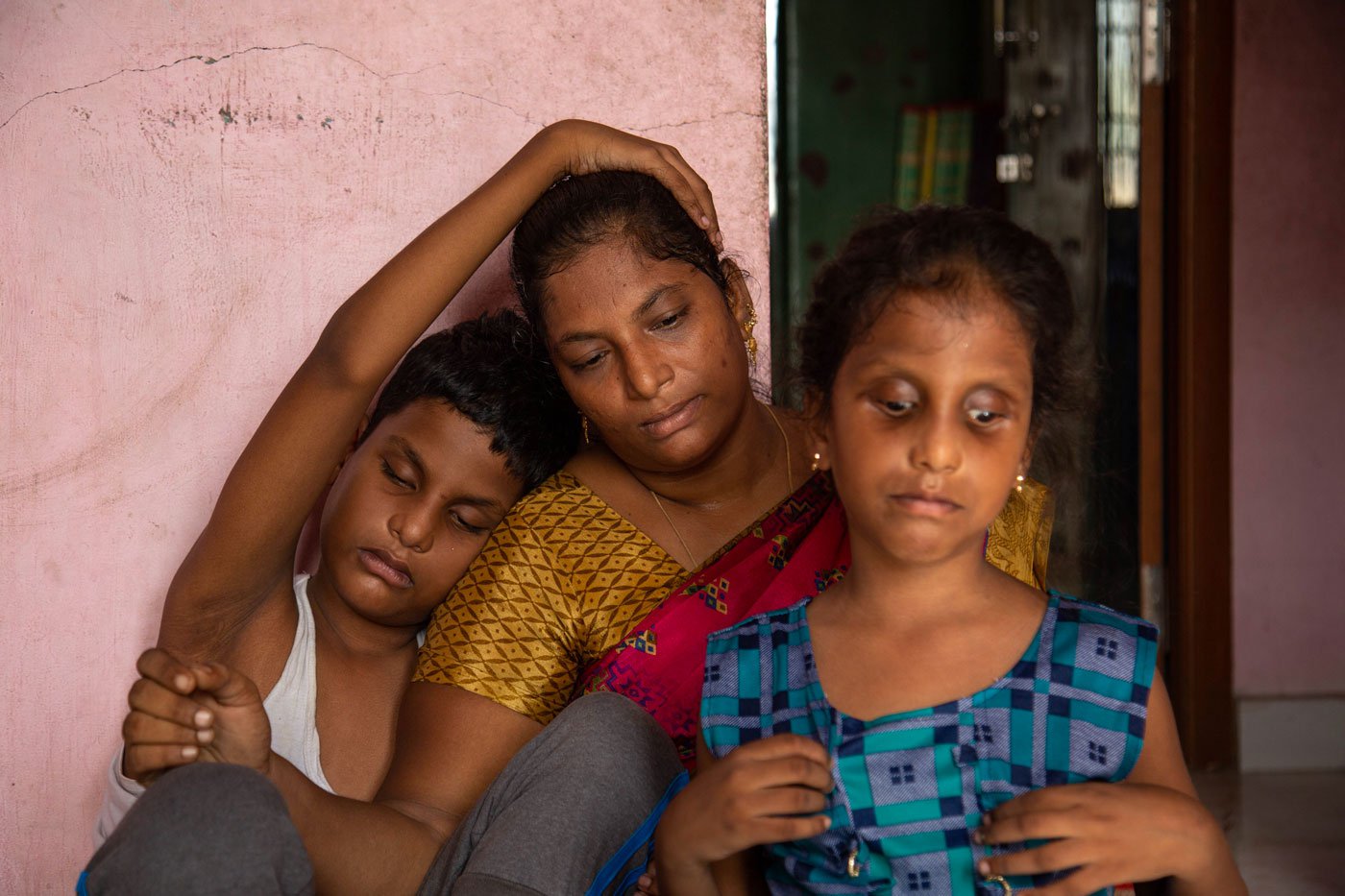 PHOTO • M. Palani Kumar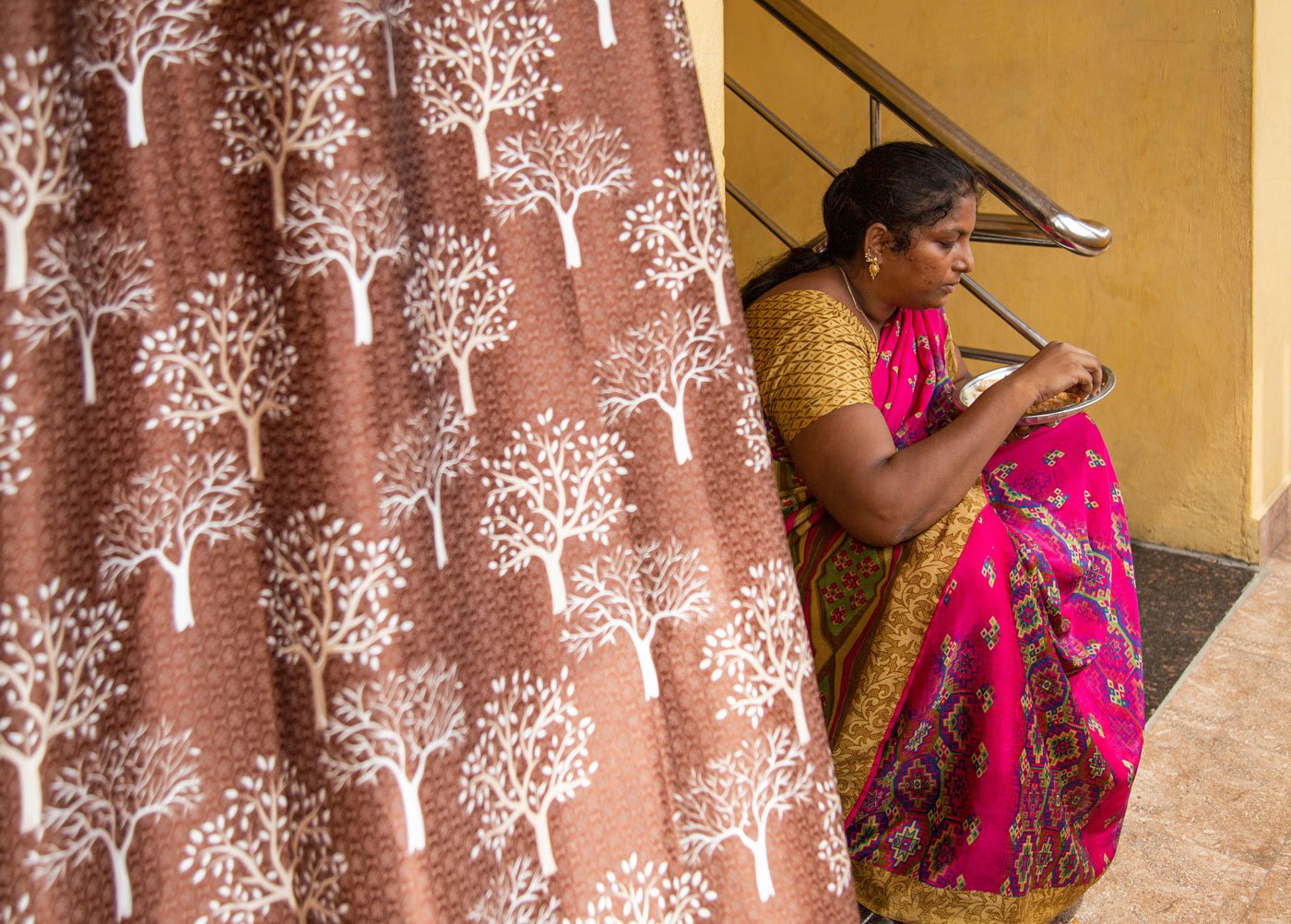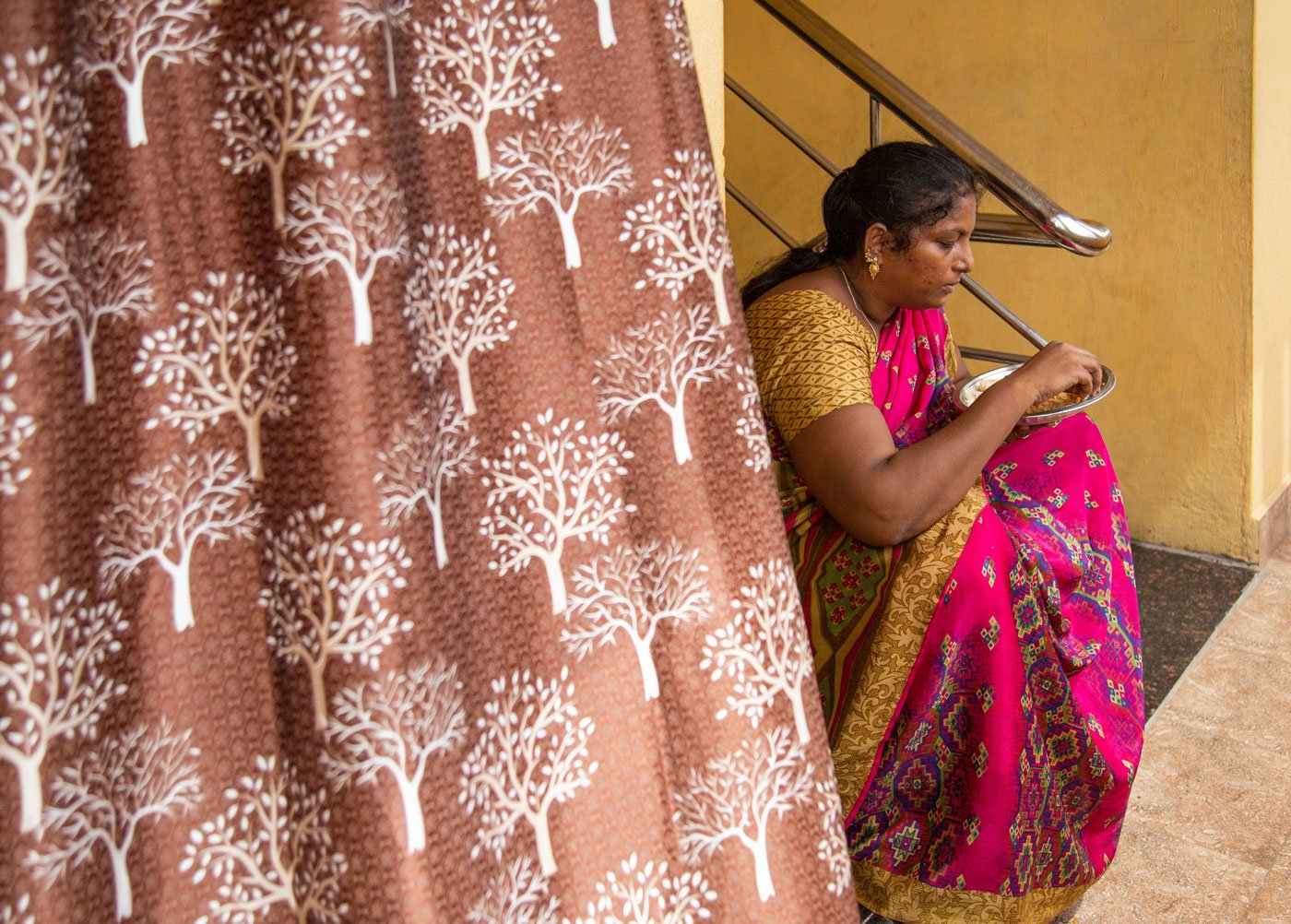 PHOTO • M. Palani Kumar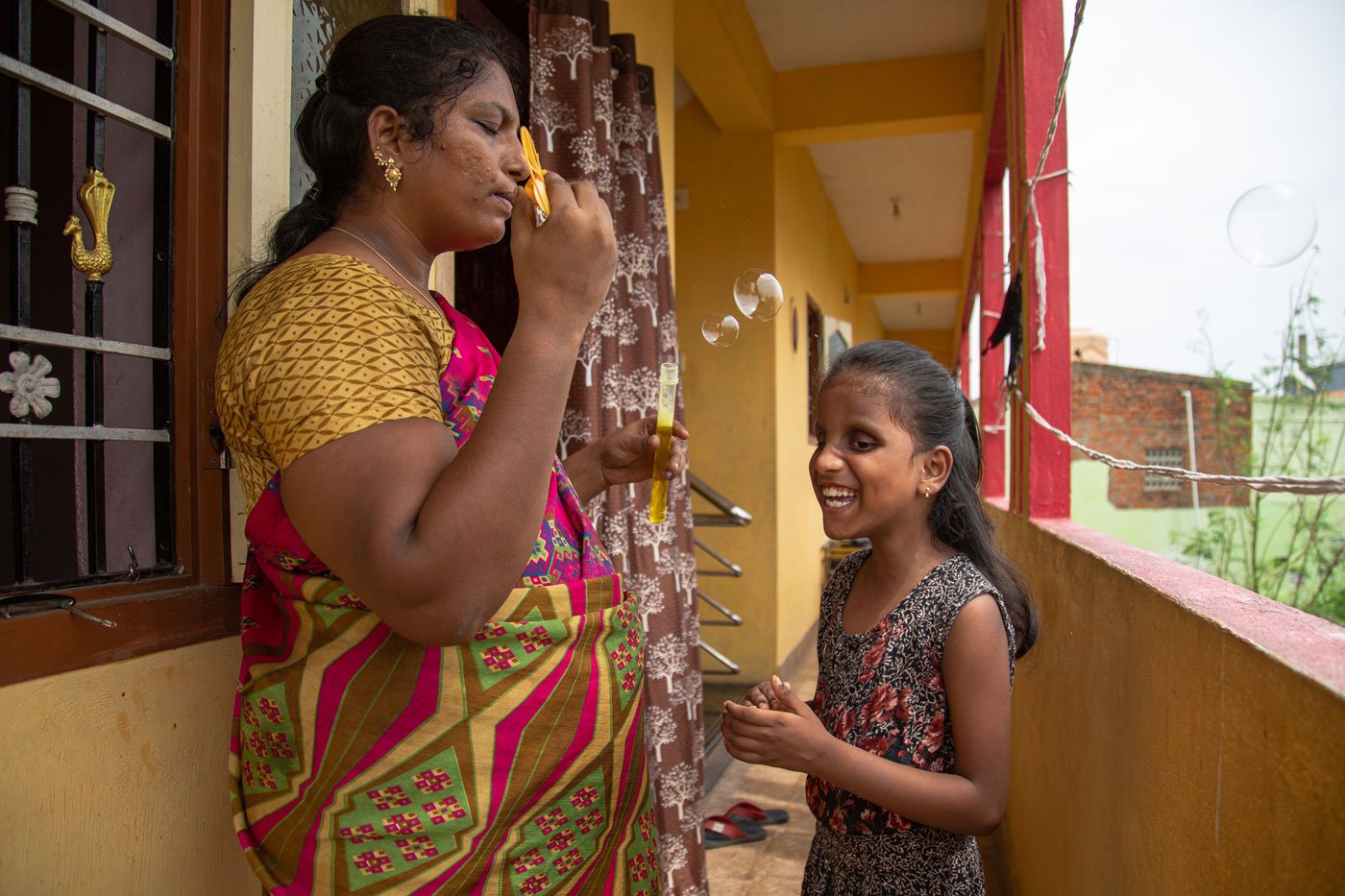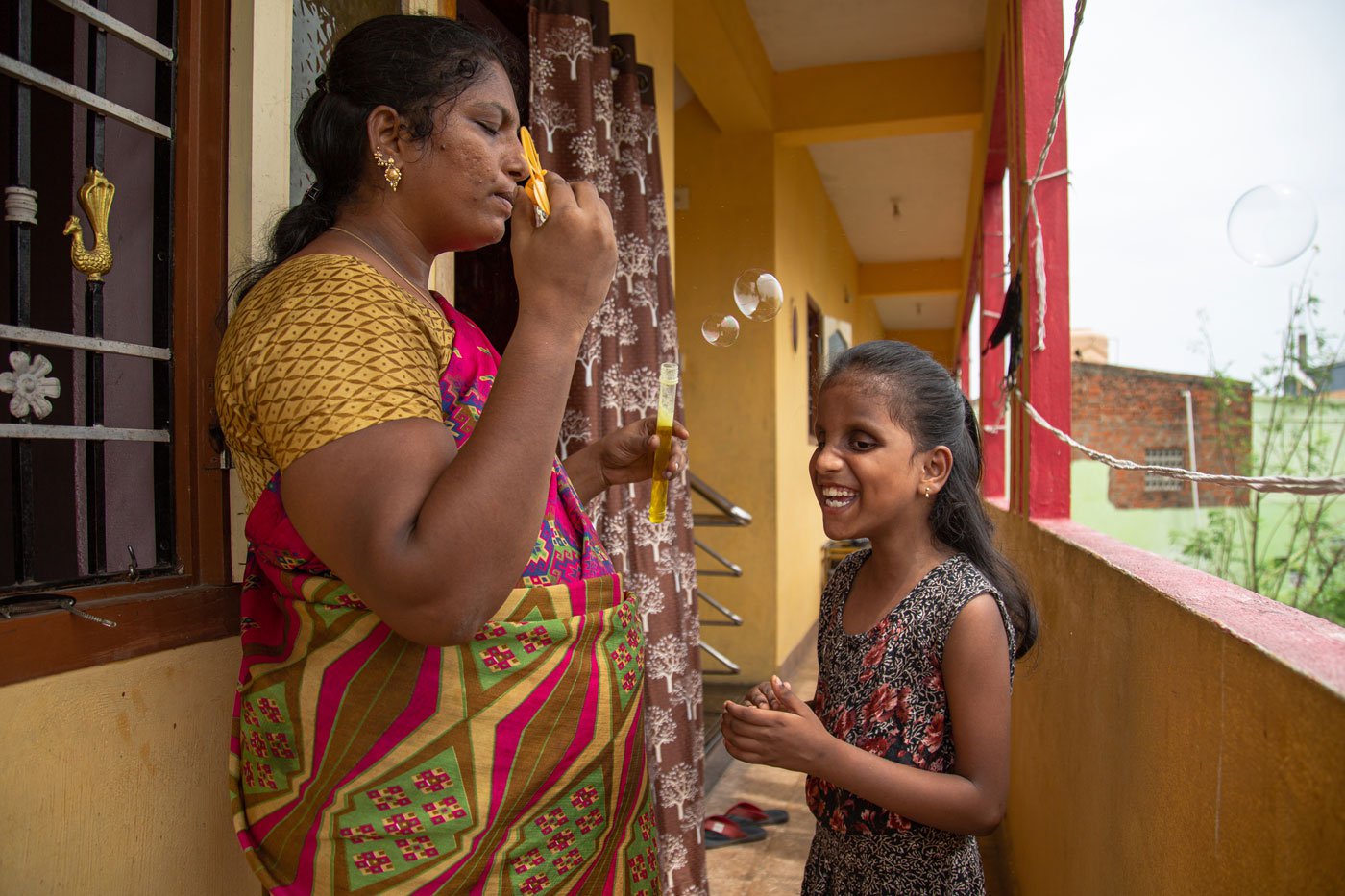 PHOTO • M. Palani Kumar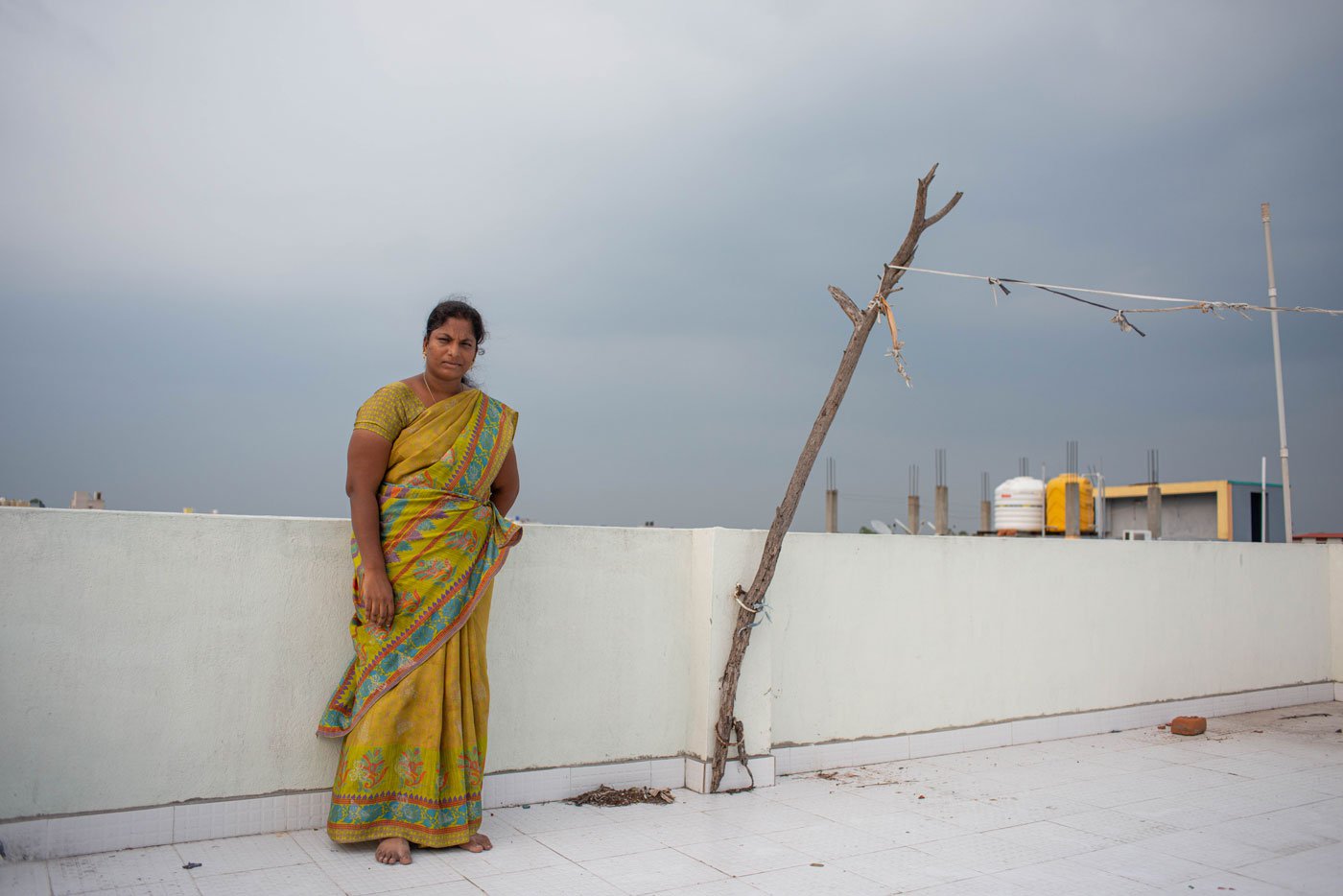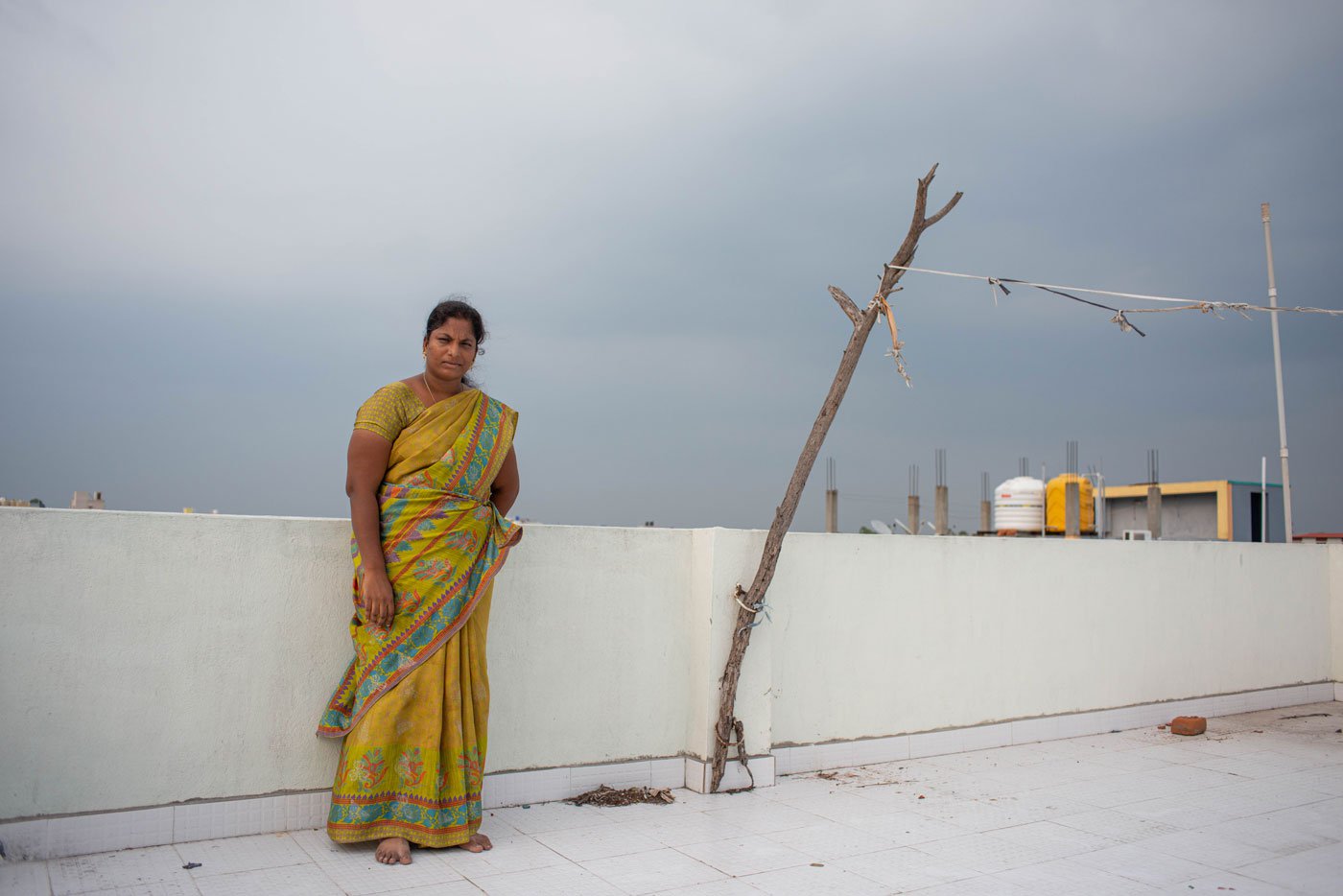 PHOTO • M. Palani Kumar
This story was reported in Tamil and translated into English by S. Senthalir.