On platform number 10 at Vijayawada Junction railway station, around 10 workers are waiting for the the Sanghamitra Express that starts from Bengaluru and goes up to Patna. The train will take them home to Belgachhi, their village in Bihar, after months of working to build Amaravati, the new capital city of Andhra Pradesh.
"We were asked to show our tickets thrice by different ticket examiners (TEs) in the last half hour," says Mohammad Alam, 24. There are several TEs on the platform. "These 'labour people' don't buy tickets," one of them tells me. "So for some trains we deploy more TEs and are extra vigilant about those headed to the north and the north east."
The labourers returning home to their village in Dagarua block of Purnia district have worked for big construction companies such as Larsen and Tourbo (L&T) and Shapoorji Pallonji Pvt. Ltd. These companies and others are building Amaravati's 'Justice City' (a High Court campus), houses for MLAs, and an IAS officers' colony, among other complexes.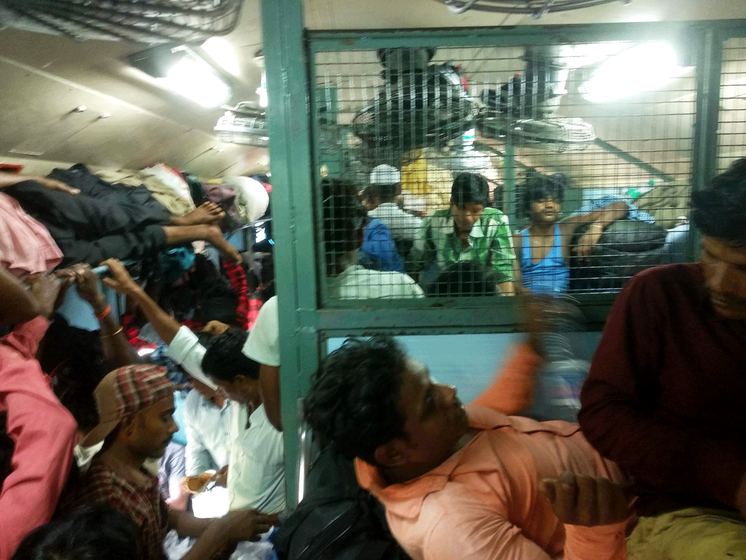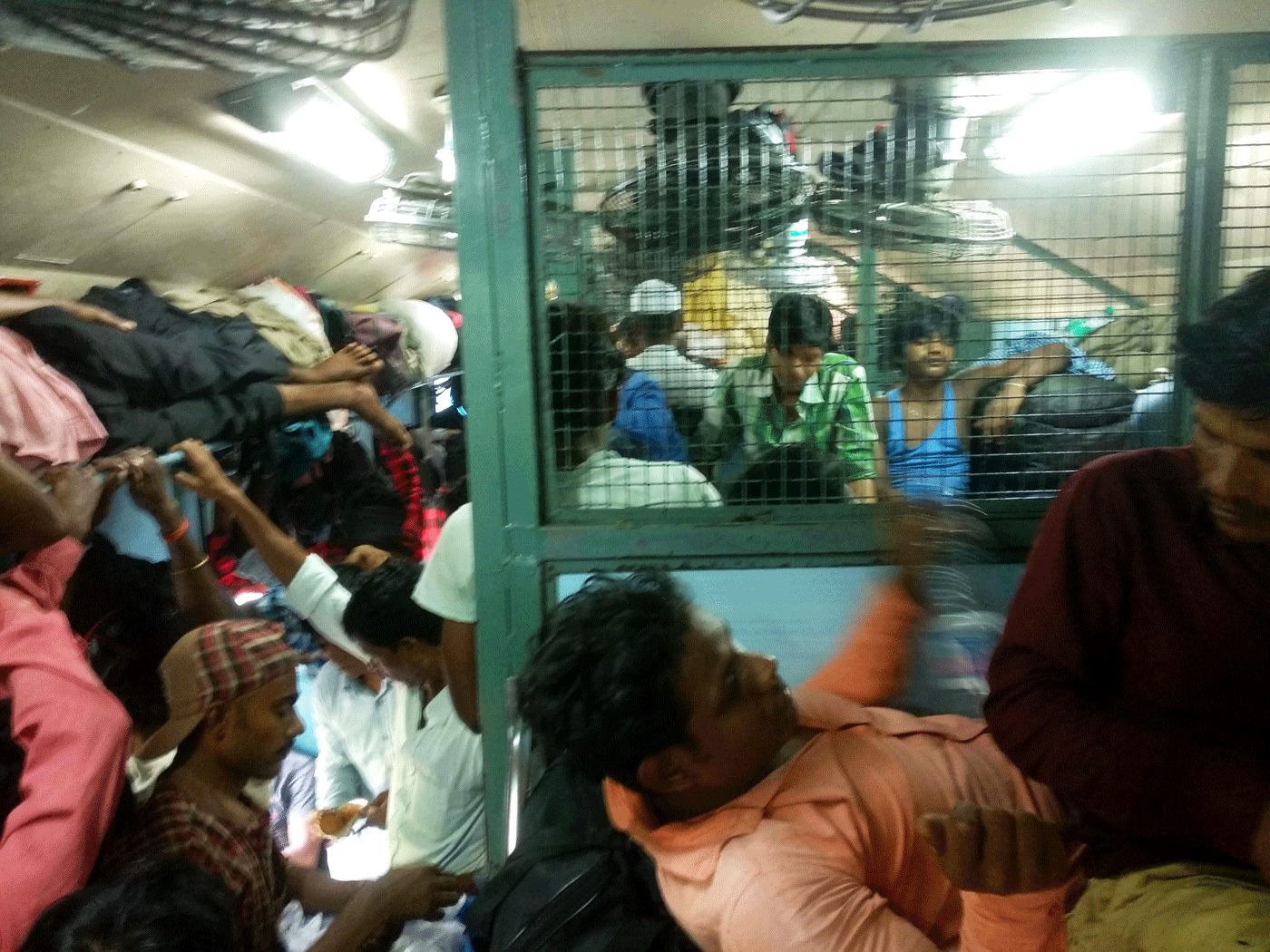 PHOTO • Rahul Maganti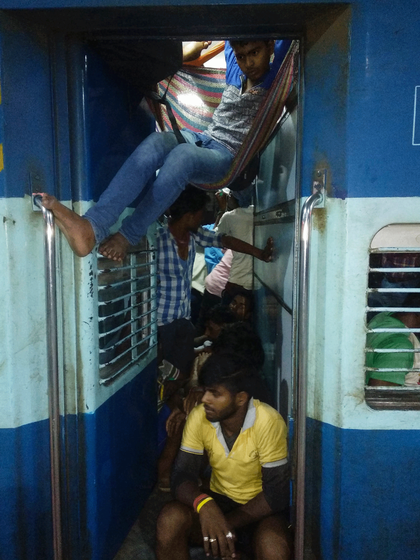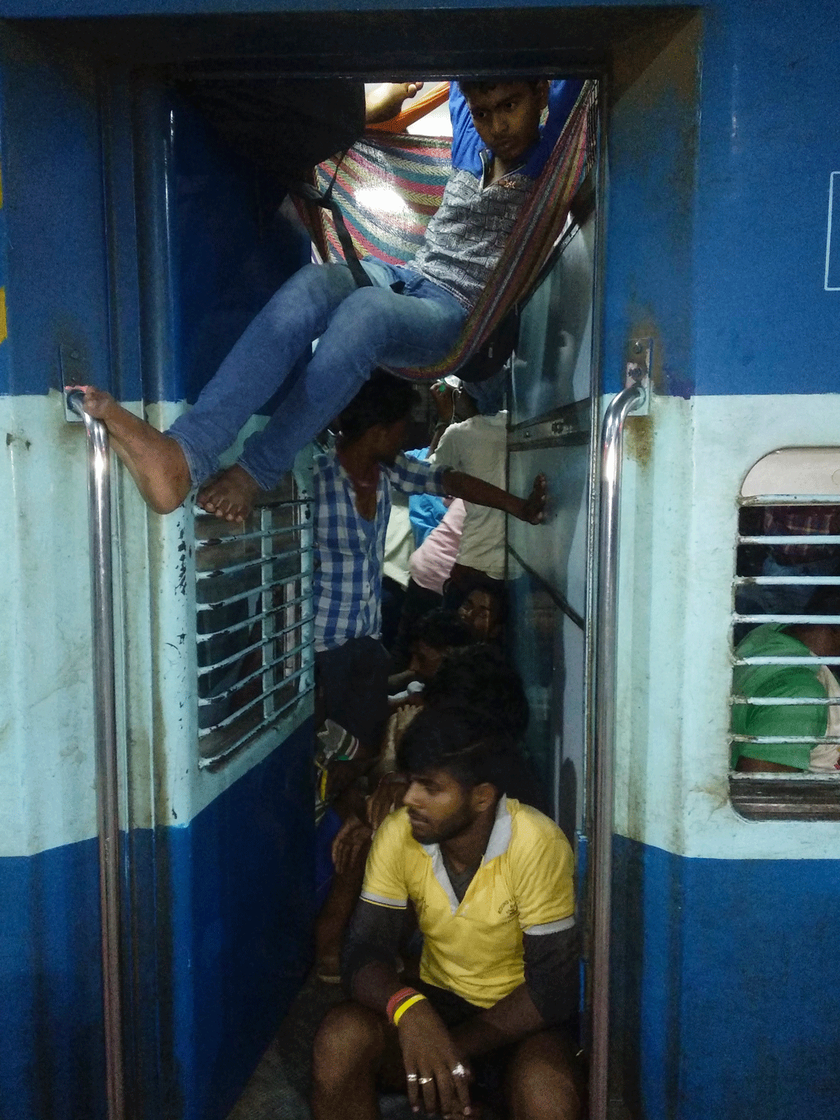 PHOTO • Rahul Maganti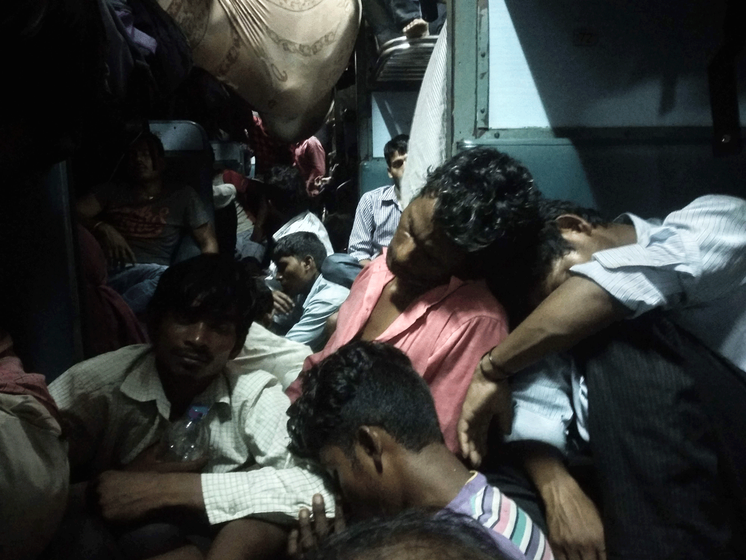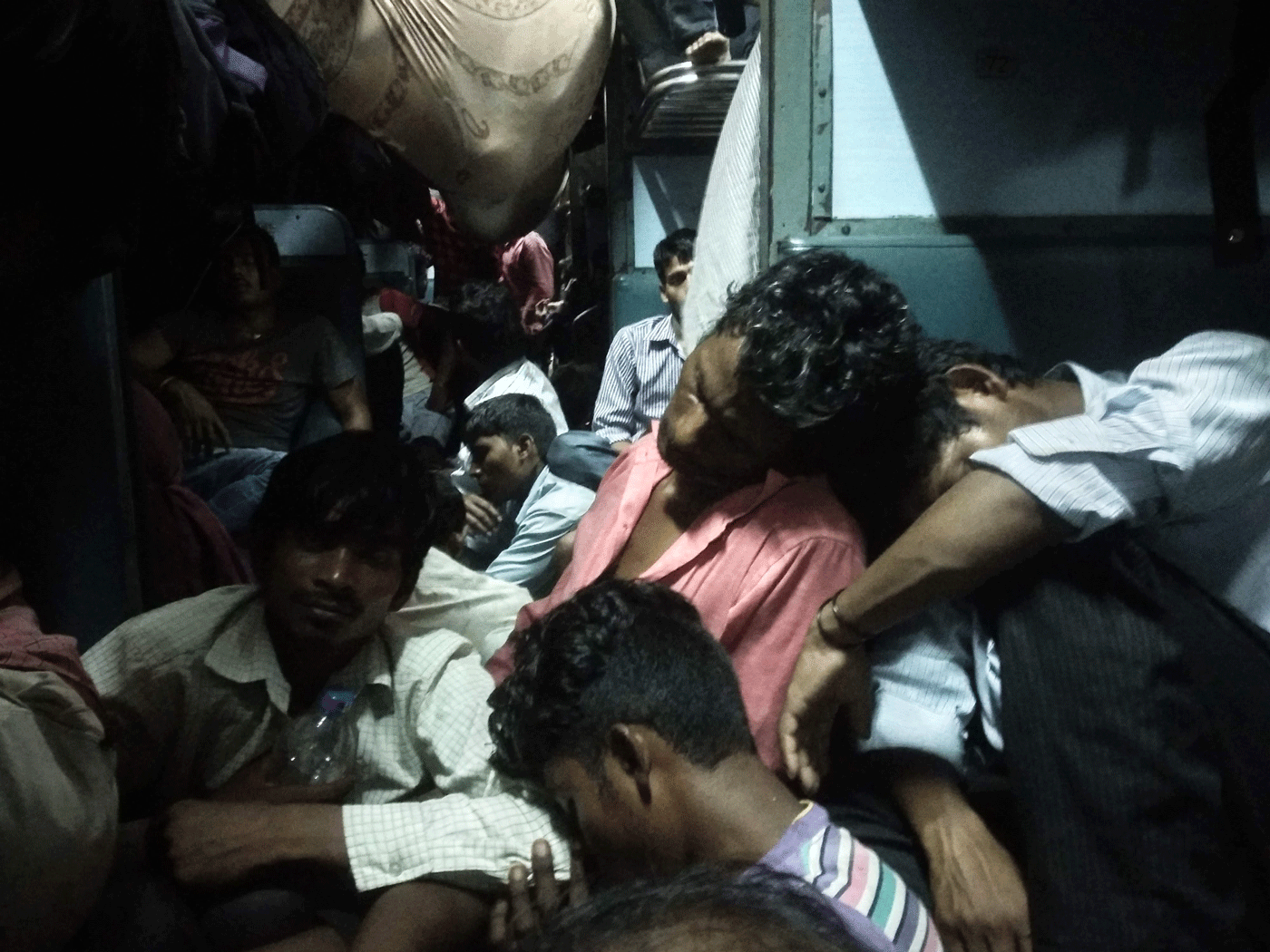 PHOTO • Rahul Maganti
As the overcrowded train arrives, the TEs rush to the general compartments, catch hold of the labourers hanging off the edges, and ask to see their tickets. Meanwhile, Alam and his friends struggle to get into the bogies packed well beyond capacity.
"The rush is too much. All the trains come here overcrowded because they start from Hyderabad or Bengaluru or Chennai," says Alam, who I first met at one of the construction sites in Nelapadu village of Thullur mandal in Guntur district.
I try to get into the compartment to count the number of passengers. Around 200 male migrant labourers are travelling in a bogie meant for 50. Many are standing or sitting on the floor, trying to rest their backs. Others are sitting tightly together on the seats.
"We have to travel like this for 40 hours to reach Patna. From there to our village, we have to travel another 10 hours by bus," says 19-year-old Mohammad Rizwan, Alam's  brother. He has set up a makeshift bed for himself – a blanket tied like a hammock to two rods. "There are 22 people from our village working in Amaravati, all related to each other," he adds.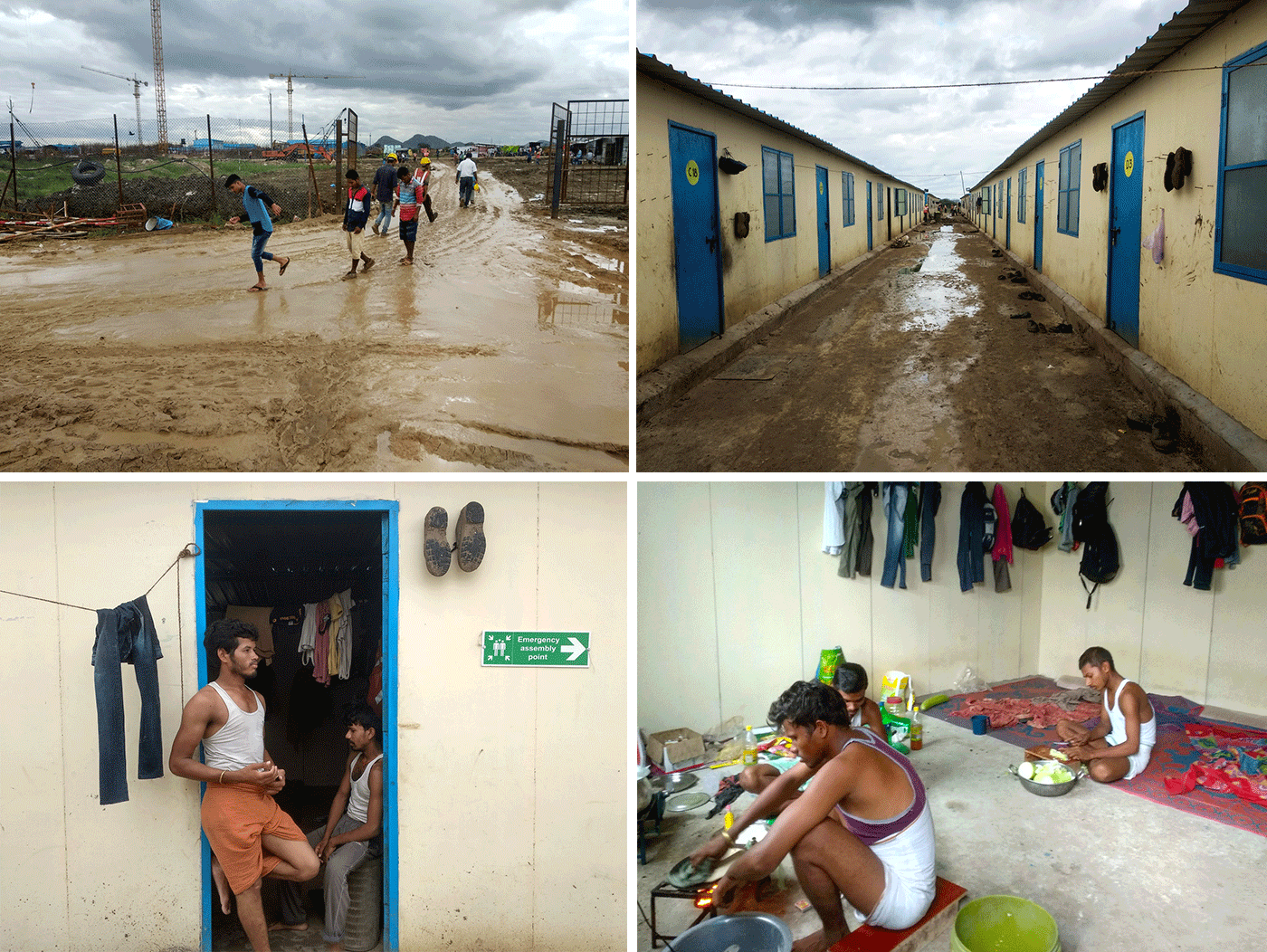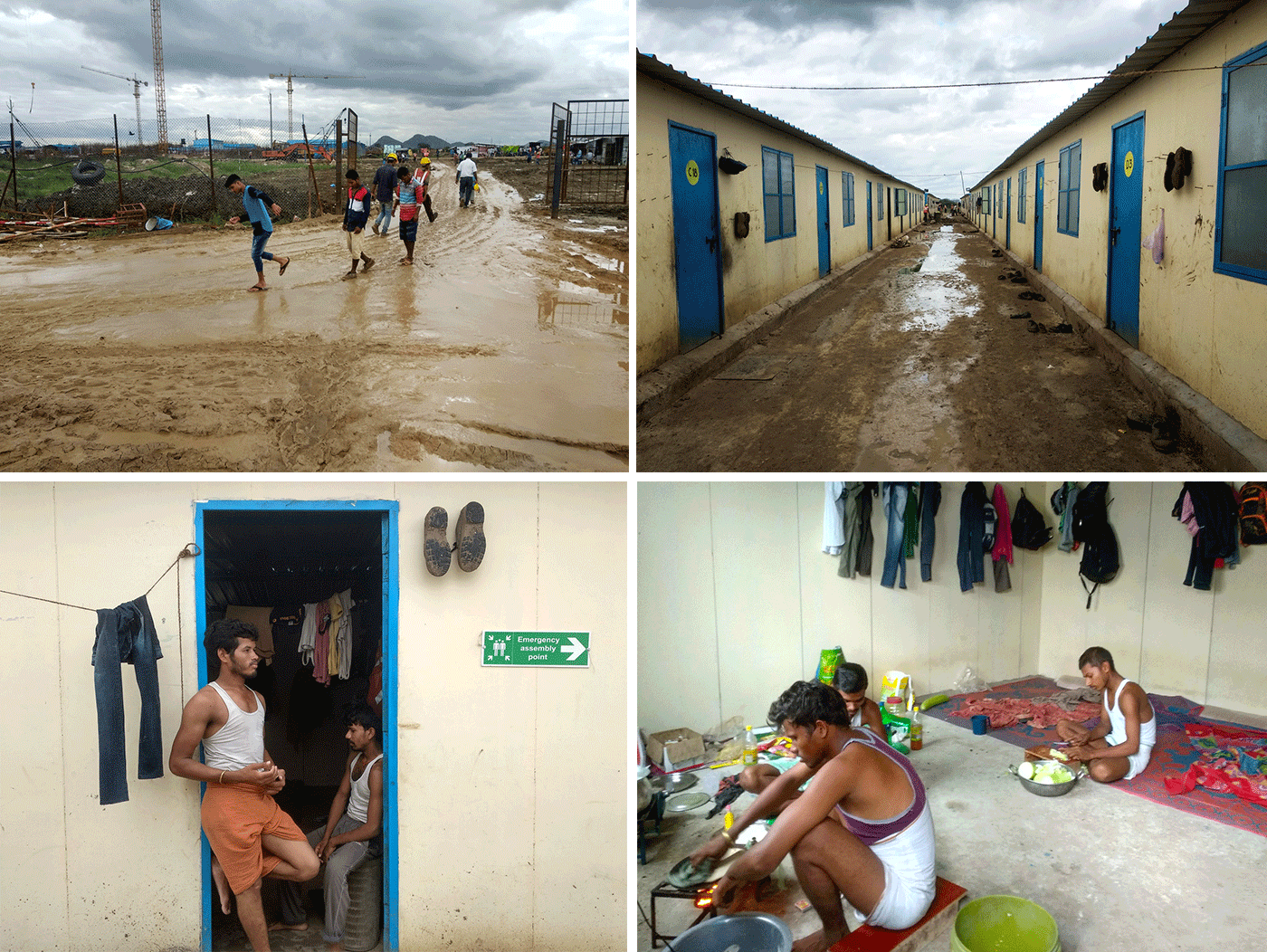 PHOTO • Rahul Maganti
The workers were brought to Amaravati by a contractor, Mohammad Zubair. "Around 100 people work for me. I supply labourers to L&T construction projects in Chennai, Hyderabad, Bengaluru and even Nepal," says Zubair. He too is from Purnia district.
Alam and Rizwan first came to Amaravati in January 2018. "Our family owns seven acres of land on which we grow paddy and wheat. We are four brothers. Two of my brothers take care of the farm with my mother and father for most of the year," says Rizwan. "After construction labour for four months, we go back [to the village] during the cutting season and sow the second crop [these tasks require more family members to pitch]. After around a month we take the train down south and go wherever the contractor asks us to."
"All this travelling and staying away from the village is getting tough," adds Alam. He has been a seasonal construction labourer for six years and earns Rs. 350 a day for a 12-hour shift of drilling at the Amaravati construction site. "The shift lasts from 8 a.m. to 8 p.m. or from 8 p.m. to 8 a.m.," says Alam. His and Rizwan's total income for the season depends on the number of days they work.
The workers estimate that around 10,000 people work at the L&T and Shapoorji Pallonji construction sites in Amaravati, all of them from Bihar, West Bengal, Jharkhand, Odisha and Assam.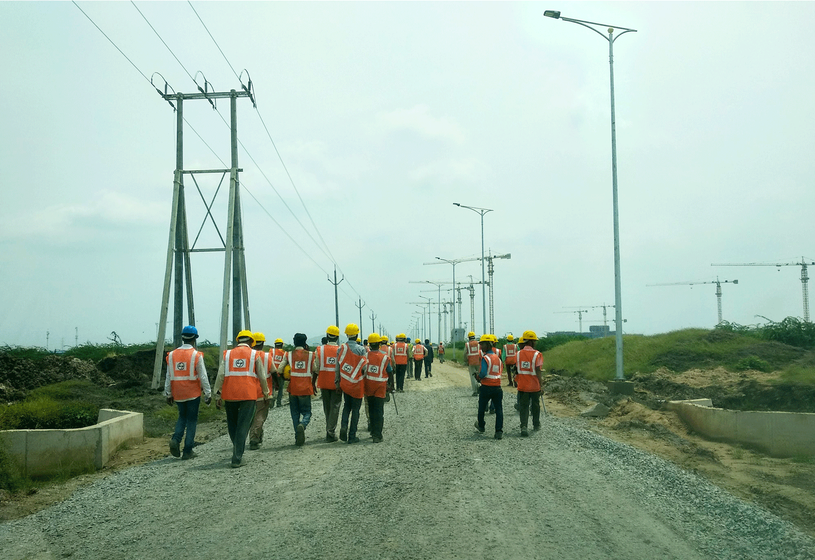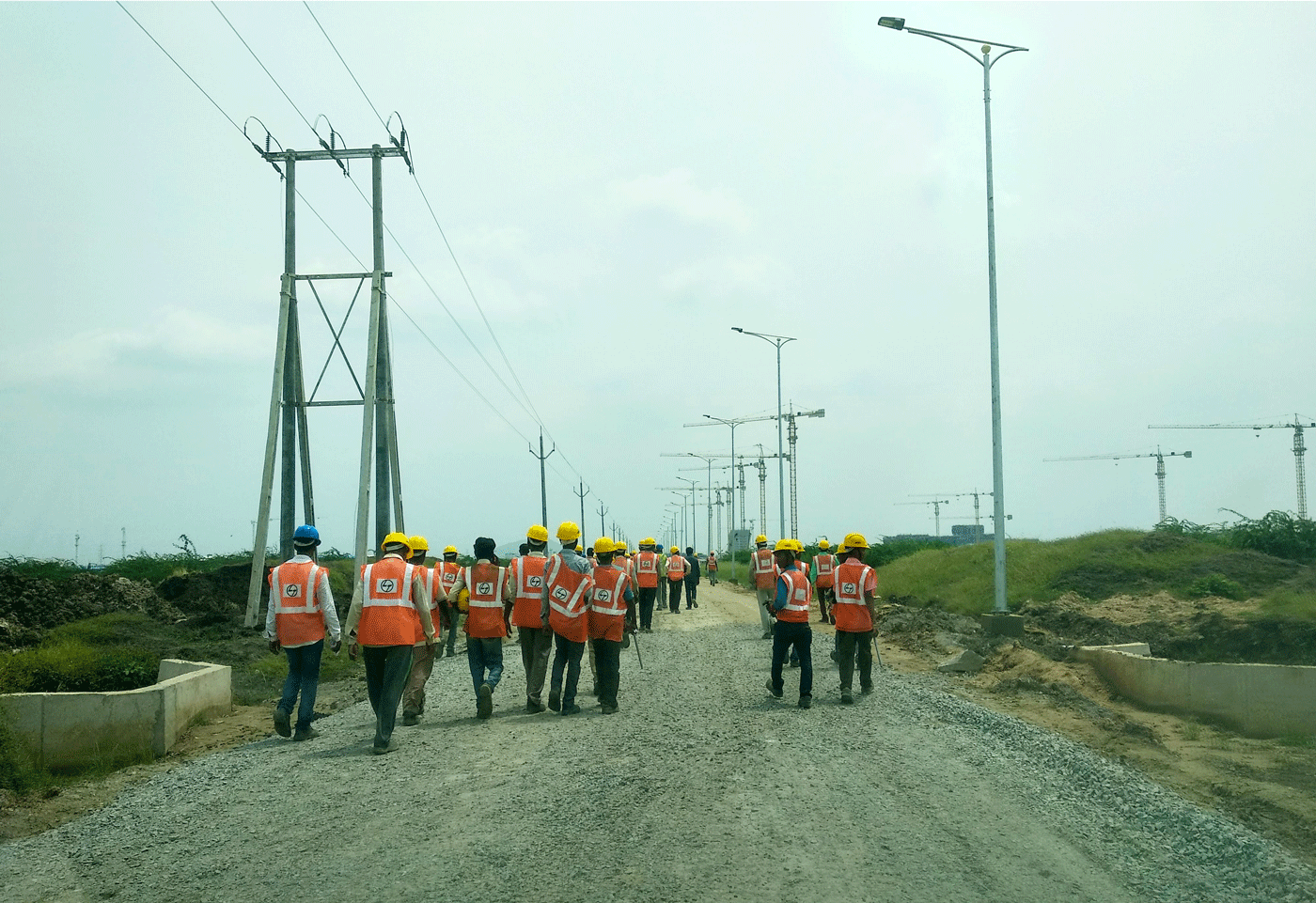 PHOTO • Rahul Maganti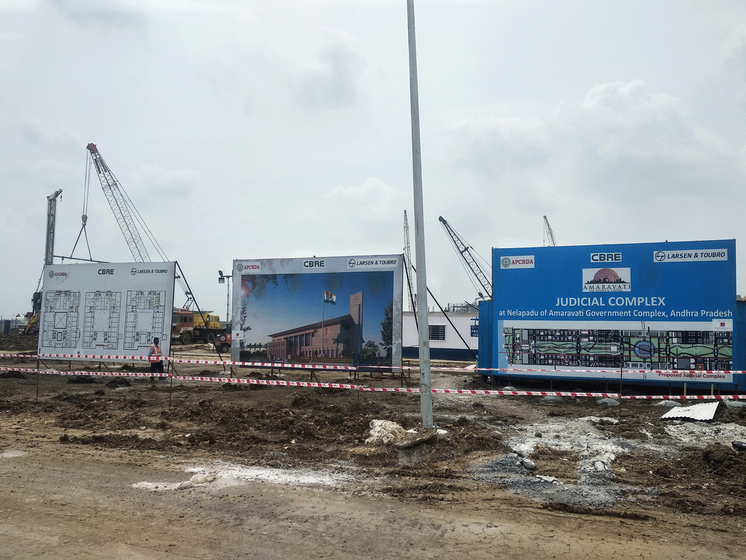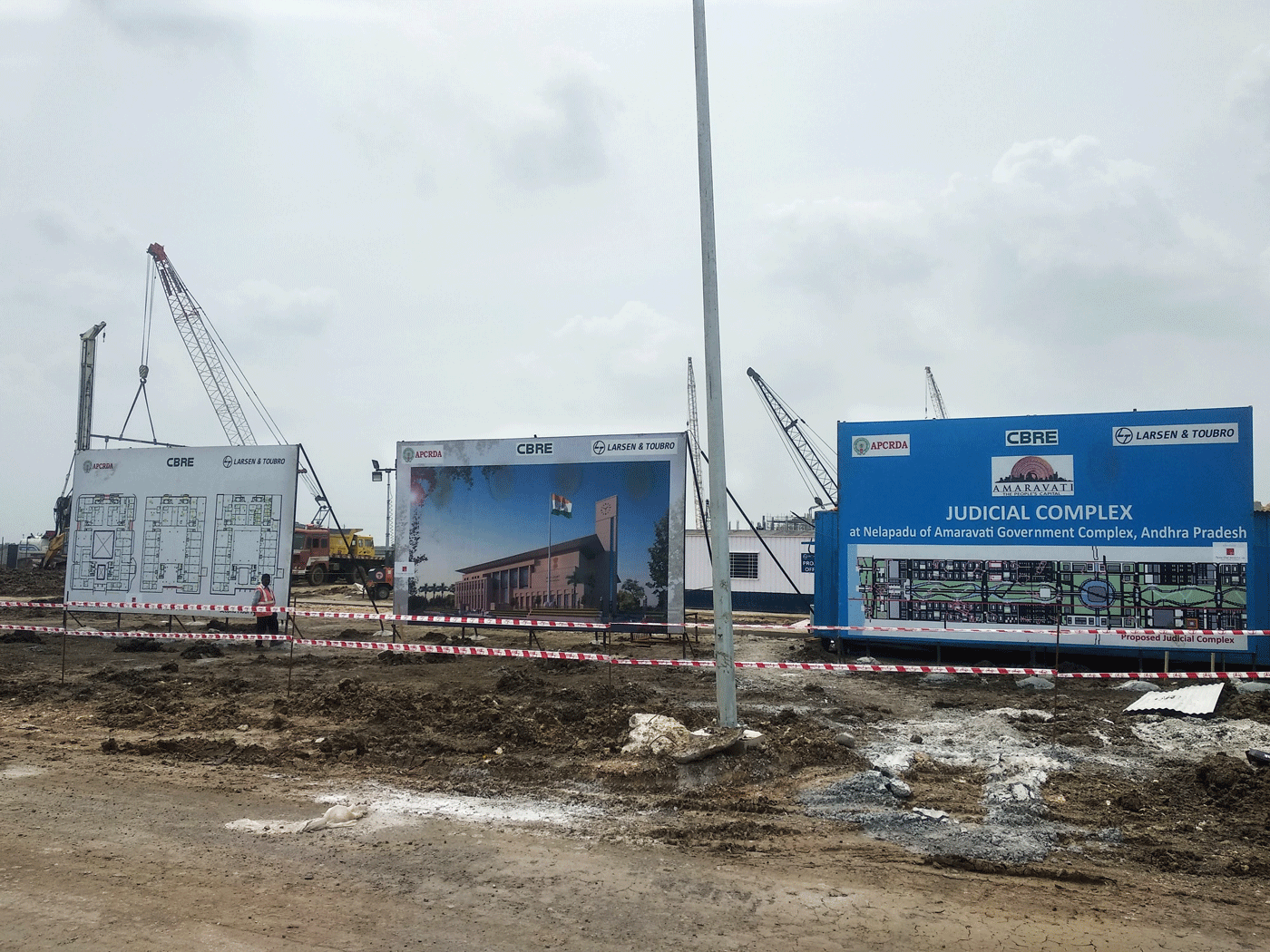 PHOTO • Rahul Maganti
Many of the workers stay in temporary labourers' colonies near the construction sites, in sheds made of cement and asbestos. "Some 15-20 of us stay in a small room. We cook, eat and sleep there. When it rains, the whole colony becomes a marsh," Alam says.

Some workers prefer to stay in the nearby tobacco barns, where leaves from tobacco farms are dried and cured. They pay Rs. 1,000 per month per person for the space. "The barn has no ventilation and is extremely hot because it is designed that way. But the labourers' colonies are worse. And we can't afford proper houses," says 24-year-old Vivek Sill, who has come here from Tarakeswar village in Tarakeswar block of Hooghly district in West Bengal. He worked as a construction labourer for the Hyderabad Metro Rail Limited till November 2017 before coming to the 'Justice City' construction site in Amaravati. "Working in Hyderabad was better than in these villages being turned into a city. We would go to Charminar, Hussain Sagar and parks on the weekends. There is nothing here," he adds.
Despite years of work at construction sites, Sill remains a contract employee. "I don't even get paid Employees' State Insurance or the Provident Fund, forget about extra for overtime," he says. Like other workers at the construction site, Sill works a 12-hour shift every day, seven days a week, and loses wages if he misses work.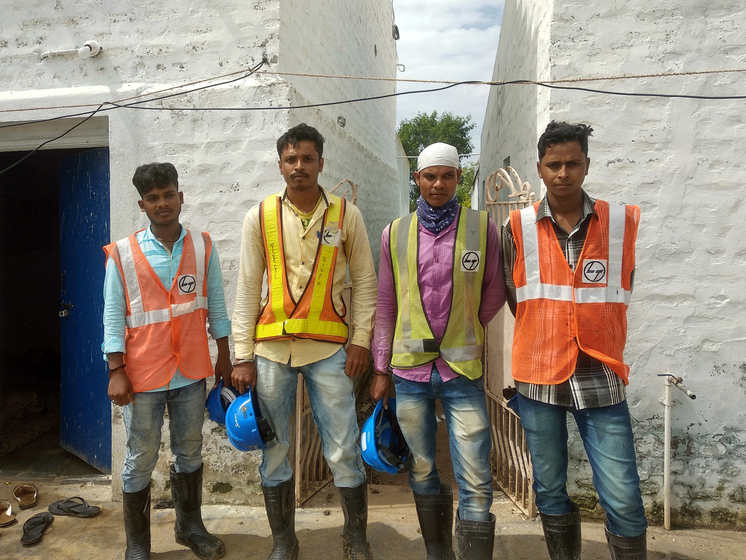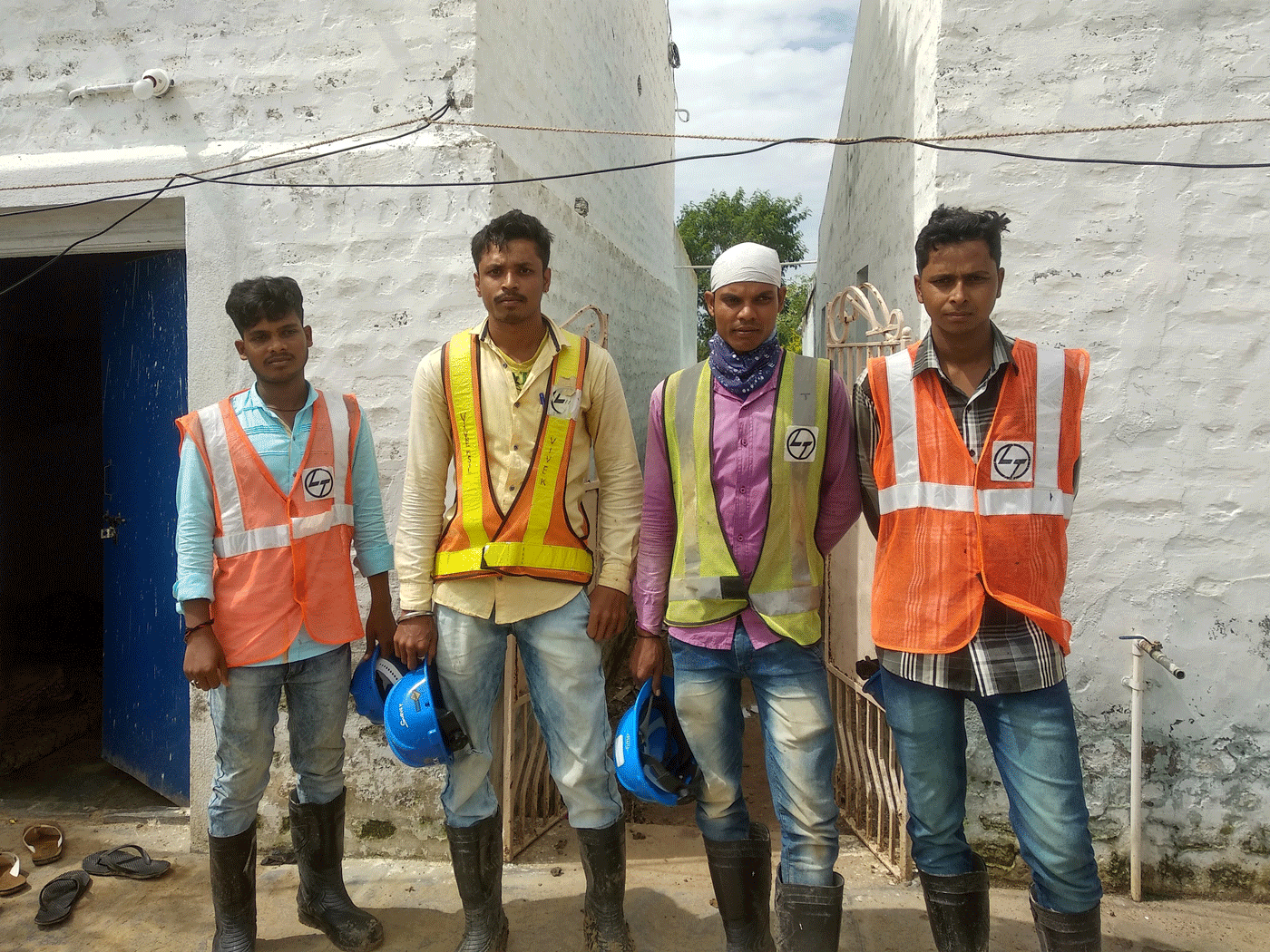 PHOTO • Rahul Maganti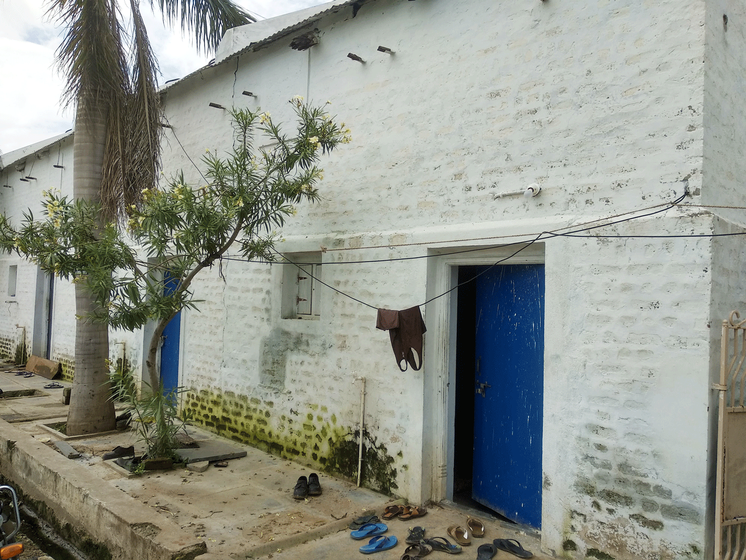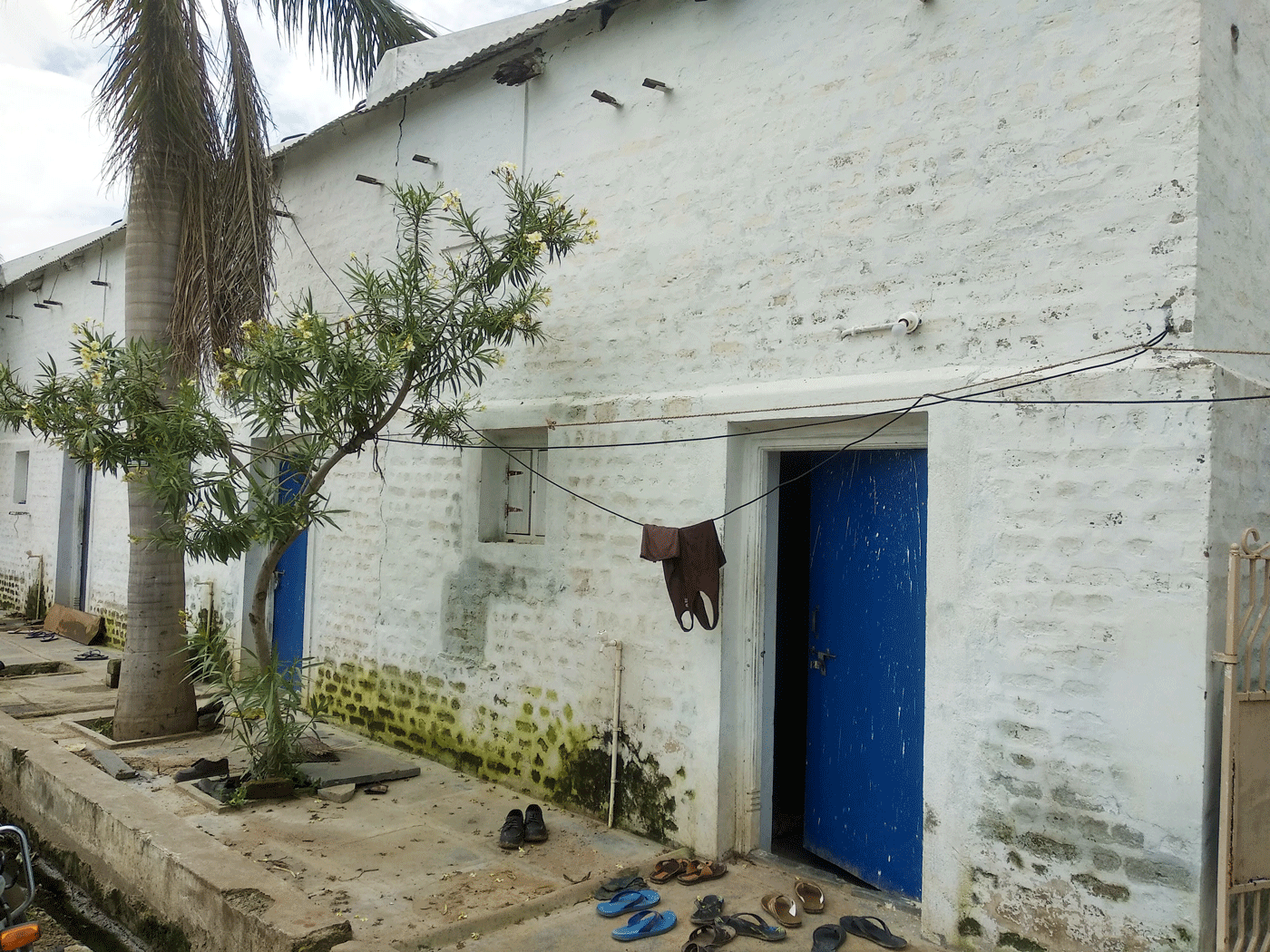 PHOTO • Rahul Maganti
Other migrants from West Bengal run vegetable stall or medicine shops in Amaravati. They are the first first entrepreneurs who came to the fledgling capital city – not the international corporations and entrepreneurs from Singapore and Japan who Chief Minister Chandrababu Naidu reportedly said will set up offices in Amaravati.

Subhankar Das, 42, rents a plot for Rs 3,000 a month on which he runs a small medicine shop close to a construction site. "The contractors have called us here because the labourers are not able to understand the local language," says Das, who communicates with the Bihar workers in Hindi.
Rafiqul Islam Sadar too set up a vegetable stall near a construction site a few months ago. "I earn Rs. 600-700 a day. I came here [from Kolkata] after someone I know told me that Bengalis are working here," says 48-year-old Sadar.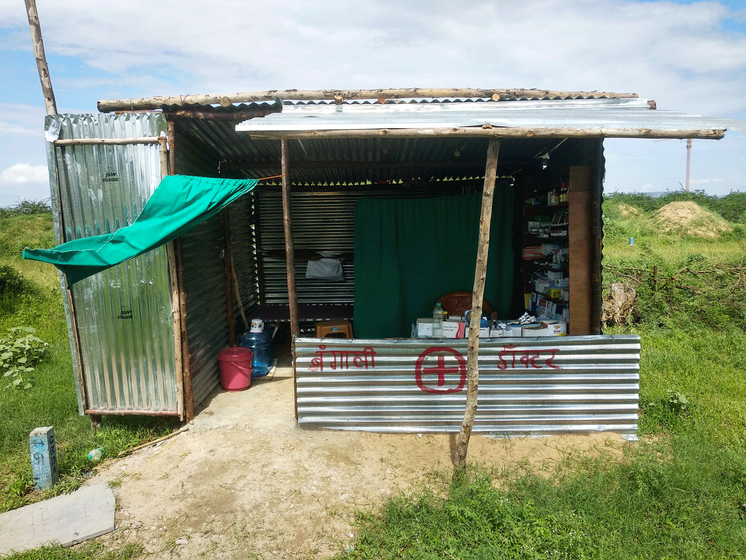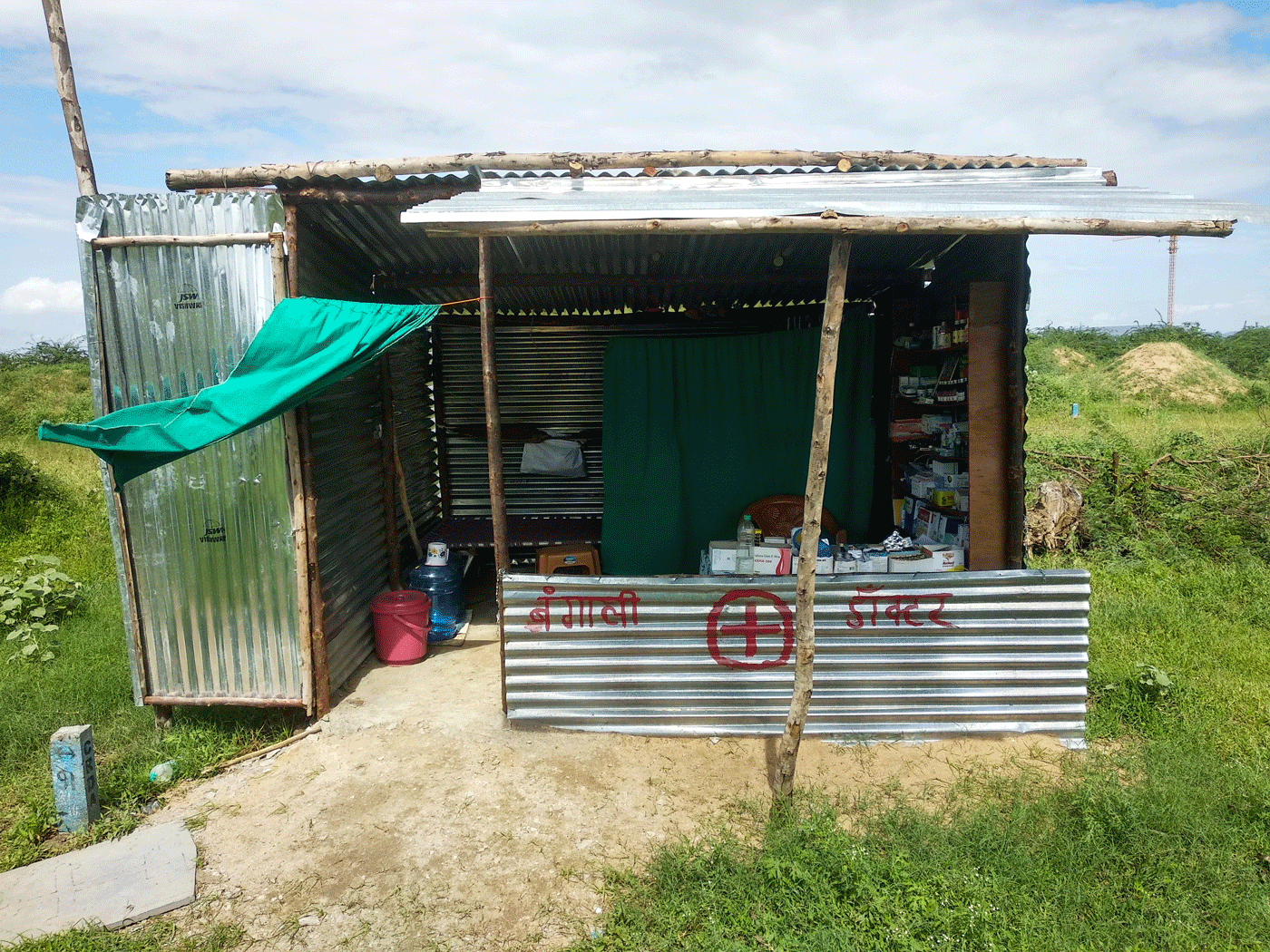 PHOTO • Rahul Maganti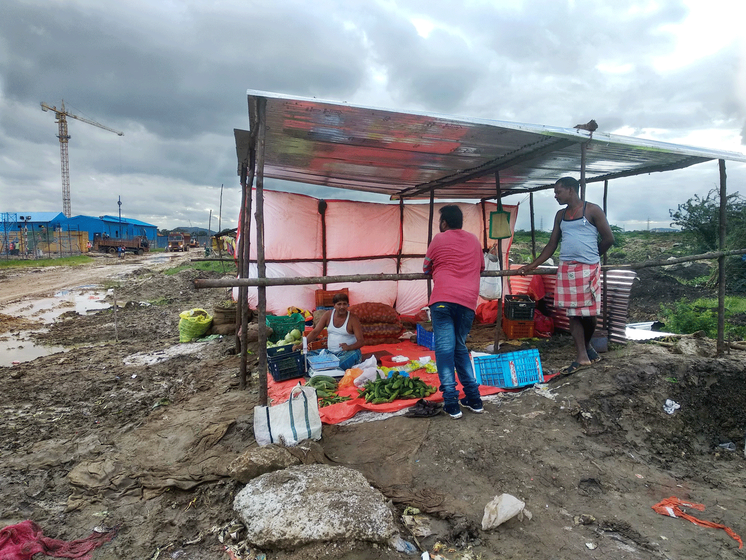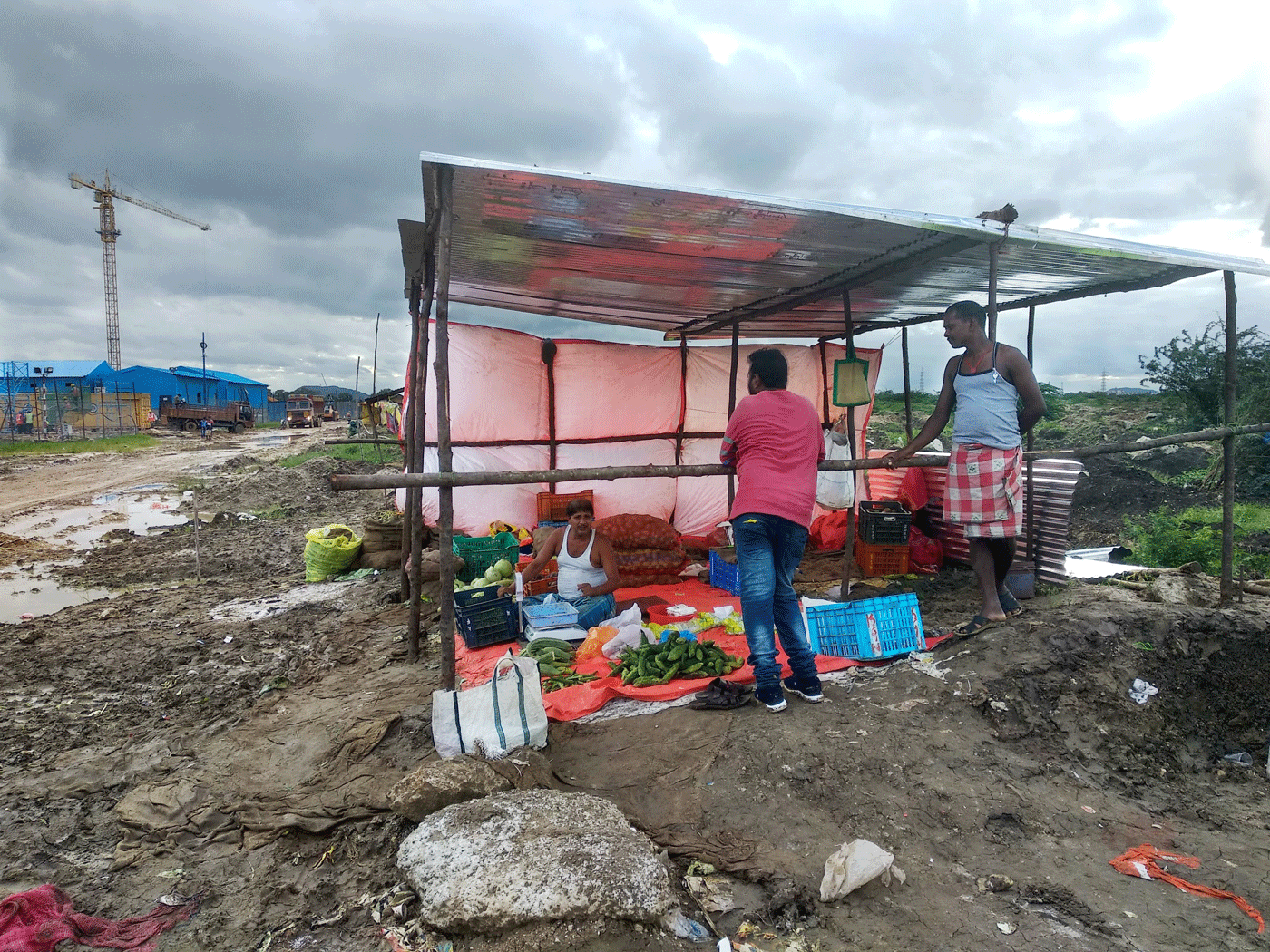 PHOTO • Rahul Maganti
The master plan for the Amaravati Sustainable Capital City Development Project, prepared by a consortium of construction companies from Singapore, talks about creating 33.6 lakh jobs by 2035 and 56.5 lakh jobs by 2050. Chandrababu Naidu, in the run-up to the 2014 elections, promised that he would "provide one job per family in the state." So far, the only steady work available in the new capital region is in construction.

"Even the little work which is available is contractual. It is not formal employment where labourers have rights and entitlements as mandated by labour laws. This could  be a transition, but the number [of jobs] the state government says it will create is definitely exaggerated,"  says Eric Leclerc, a professor of Geography and Planning at the University of Lille in France, who has been doing research on cities and planning, including Amaravati.
But the workers have few other options, and continue with the cycle of impermanent work and seasonal migration, sometimes taking trains back home for the harvesting and sowing seasons. In the general compartment on the Coromandel Express from Vijayawada to Visakhapatnam, a group of migrant labourers working in Amaravati speak of experiences similar to Alam's group on the Sanghamitra Express. "All the trains going to the North East, Bengal and Bihar are crowded like this," says Vijay Kumar, 30, of Katihar district in Bihar. He is from a landless Dalit family and has been working in Amaravati since June 2017; his wife and three-year-old daughter and one-year-old son are in the village. "I first went outside Bihar in 2009 to work as a construction labourer in Bengaluru. I have worked in Hyderabad, Kurnool, Kochi and many other places," he says.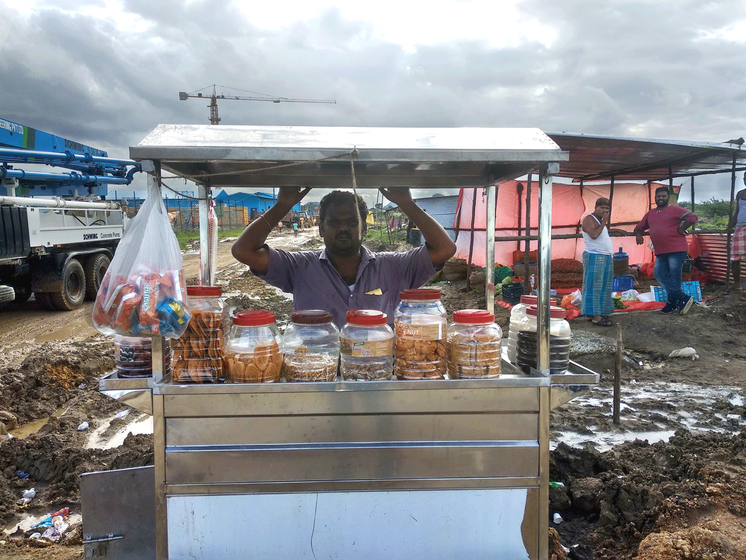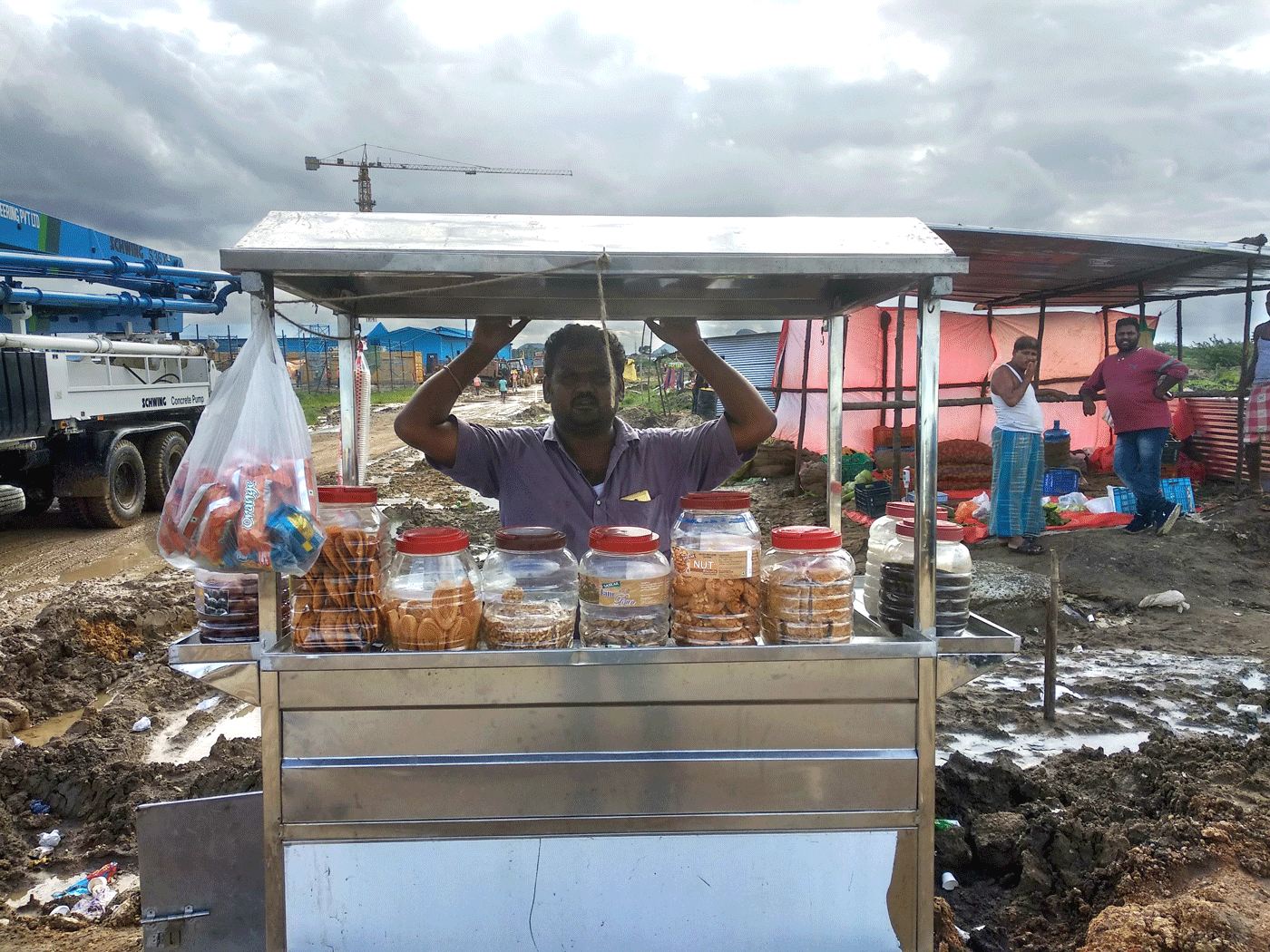 PHOTO • Rahul Maganti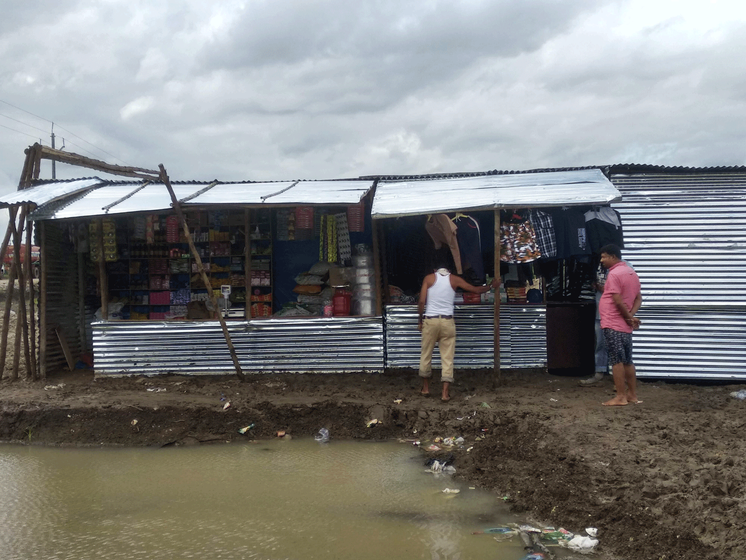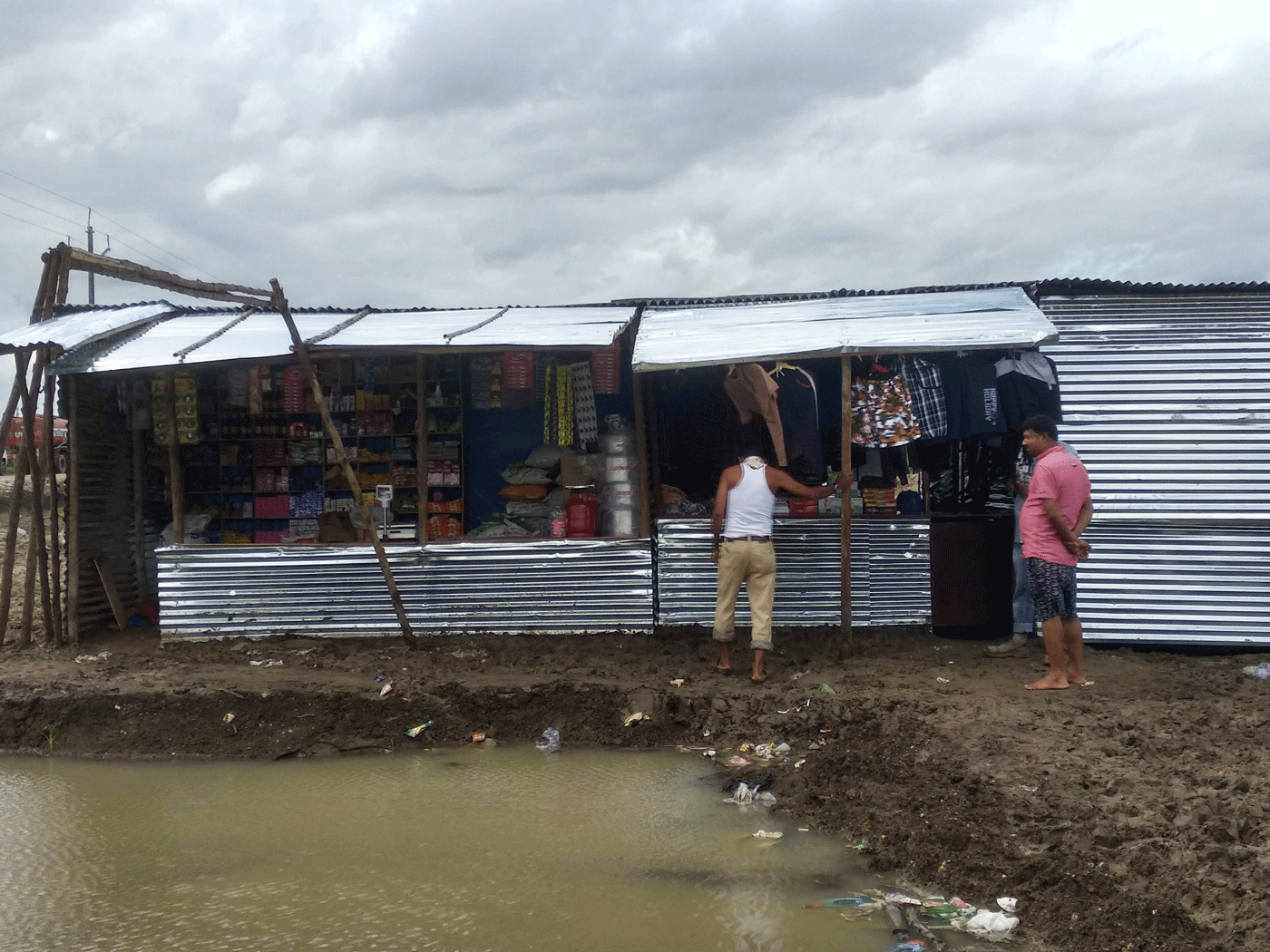 PHOTO • Rahul Maganti
"I don't like to travel in the rush. But how long can I live without seeing my family?" he asks. His companion for the roughly 35-hour journey is his cousin, 25-year-old Manoj Kumar, who too had been working in Amaravati since June 2017. They start playing cards, sitting opposite each other near the luggage deck, with a towel as a 'table'.

Soon, a scuffle breaks out nearby. A traveller shouts at a reclining young man, and demands he sit up and make space. "Do whatever you want. I am not going to move," the tired young man replies. Vijay intervenes: "Brother, we have to travel together for another 30 hours. We should adjust. Give him some space. When you need it, people will give you too." The young man sits up, making space for two others to sit.
I get off the train six hours later in Visakhapatnam, unable to continue the journey due to exhaustion and cramping. But Vijay, Alam and the others will have to wait for more than 24 hours to reach home before they can get some rest.
More in this series:
'This is not a people's capital'
New capital city, old mechanisms of division
'Let the state give us the jobs it promised'
Soaring land prices, falling farm fortunes