"Why are we being given compensation that's different from what landowners with patta s [titles] are given?" asks Turaka Baburao, a 55-year-old Dalit farmer who owns less than an acre in Rayapudi, a village of around 4,800 people  in Guntur district. He's talking about the compensation that the Andhra Pradesh government is giving farmers for land it is acquiring to build a new 'world-class' capital, Amaravati. "In fact, our fields are far more fertile than the patta lands because they are adjacent to the Krishna river," he adds.
Baburao, along with 800 other farmers, most of them from the Scheduled Castes (SC) and Other Backward Classes (OBC), is a member of the Assigned Land Farmers Welfare Association, Rayapudi. When the state distributed land under the Andhra Pradesh Land Reforms (Ceilings on Agricultural Holdings) Act, 1973, these cultivators were 'assigned' around 2,000 acres (by their own estimate) in Rayapudi on the banks of the Krishna and its islands. Most of the families who received these plots are from Dalit and OBC communities.
"We have been cultivating this land for three generations, even before this country got Independence. Indira Gandhi gave us rights over the land by giving us assigned patta s," says Baburao. According to the Andhra Pradesh Assigned Lands (Prohibition of Transfers) Act, 1977, these assigned lands cannot be bought or sold by individuals and can only be transferred from one family member to another.
However, the government is acquiring 33,000 acres for phase one of the construction of its 'greenfield' capital. Of these around 10,000 acres, estimate local activists, are assigned lands, while the rest are patta lands cultivated by upper caste Kamma, Kapu and Reddy farmers.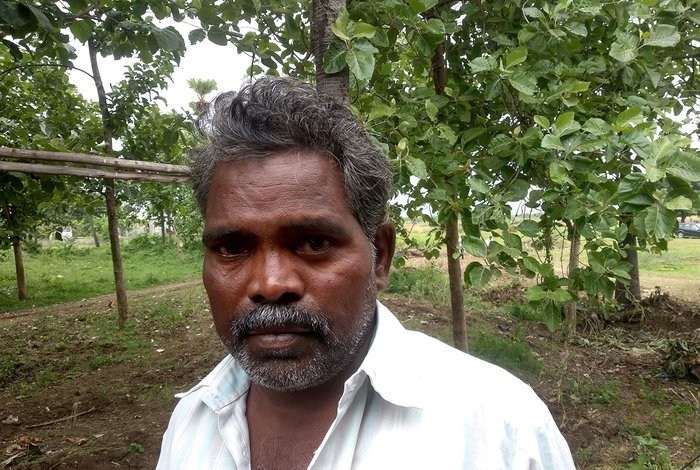 PHOTO • Rahul Maganti
'We have been cultivating this land for three generations, even before this country got Independence', says Turaka Baburao of Rayapudi village, about the 10,000 acres of 'assigned' land being acquired by the government

While the Right to Fair Compensation and Transparency in Land Acquisition, Rehabilitation and Resettlement Act (LARR) was passed by the central government in 2013, the state government came up with its own Land Pooling Scheme (LPS) to acquire land for the new capital. The LPS disregards the safeguards and checks ensured by LARR, including social and environmental impact assessment, taking the consent of at least 70 per cent of those affected, and rehabilitation and resettlement packages. The LPS, which came into effect in January 2015, only takes the consent of those who own land and excludes others dependent on the land, such as agricultural labourers. Landowners can 'voluntarily' give their plots to the state and, in return, get a 'reconstituted developed' plot in the new capital instead of monetary compensation.

On February 17, 2016, the municipal administration and urban development department of the Andhra Pradesh government issued an order which says that for every acre of patta land given 'voluntarily', the landowner will get a 1,000-square yard residential plot and a 450-square yard commercial plot in the new capital, where a shop or business can be set up.  The land pooling authority or the Andhra Pradesh Capital Region Development Authority (APCRDA) will keep the rest of the land and use it for building roads, public buildings, industries, and other civic amenities.
For an acre of assigned land, the APCRDA has set a compensation of an 800-square yard residential plot and a 250-square yard commercial plot. And for assigned land on islands in the Krishna river it is even lower at a 500-square yard residential plot and a 100-square yard commercial plot.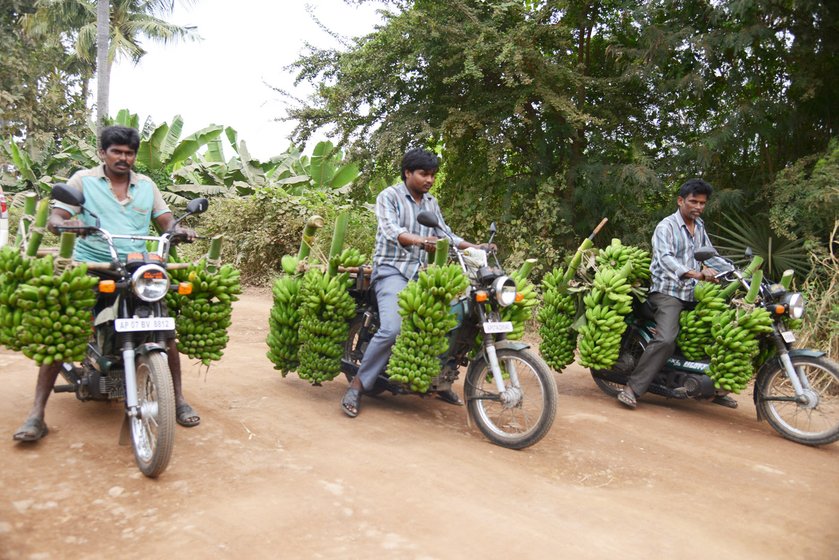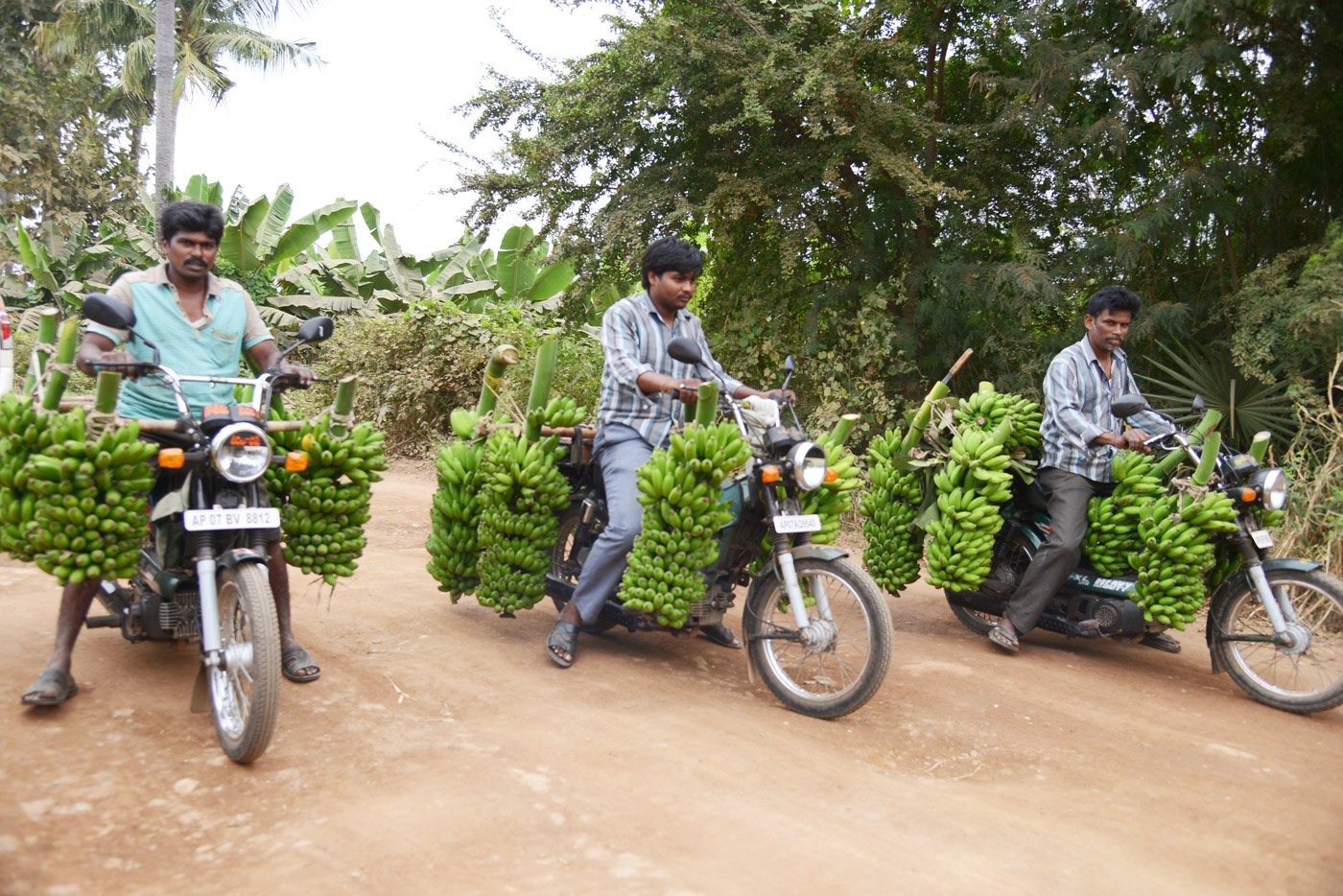 PHOTO • Sri Lakshmi Anumolu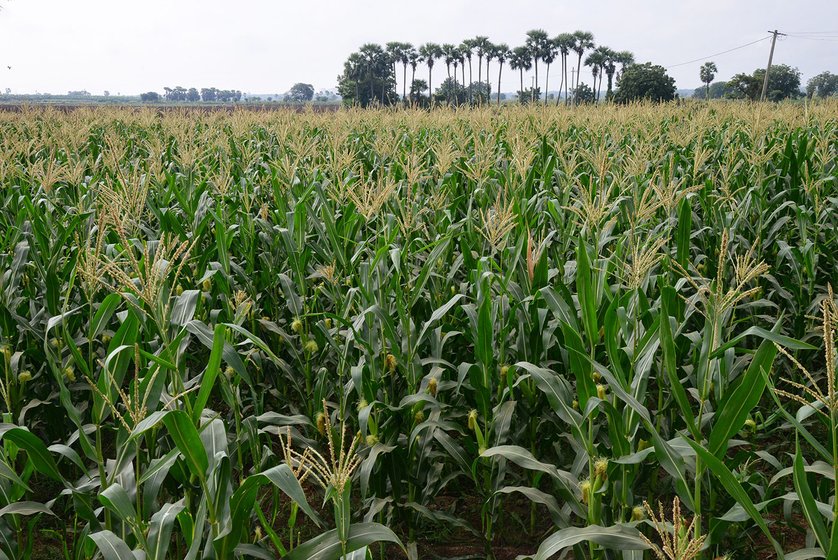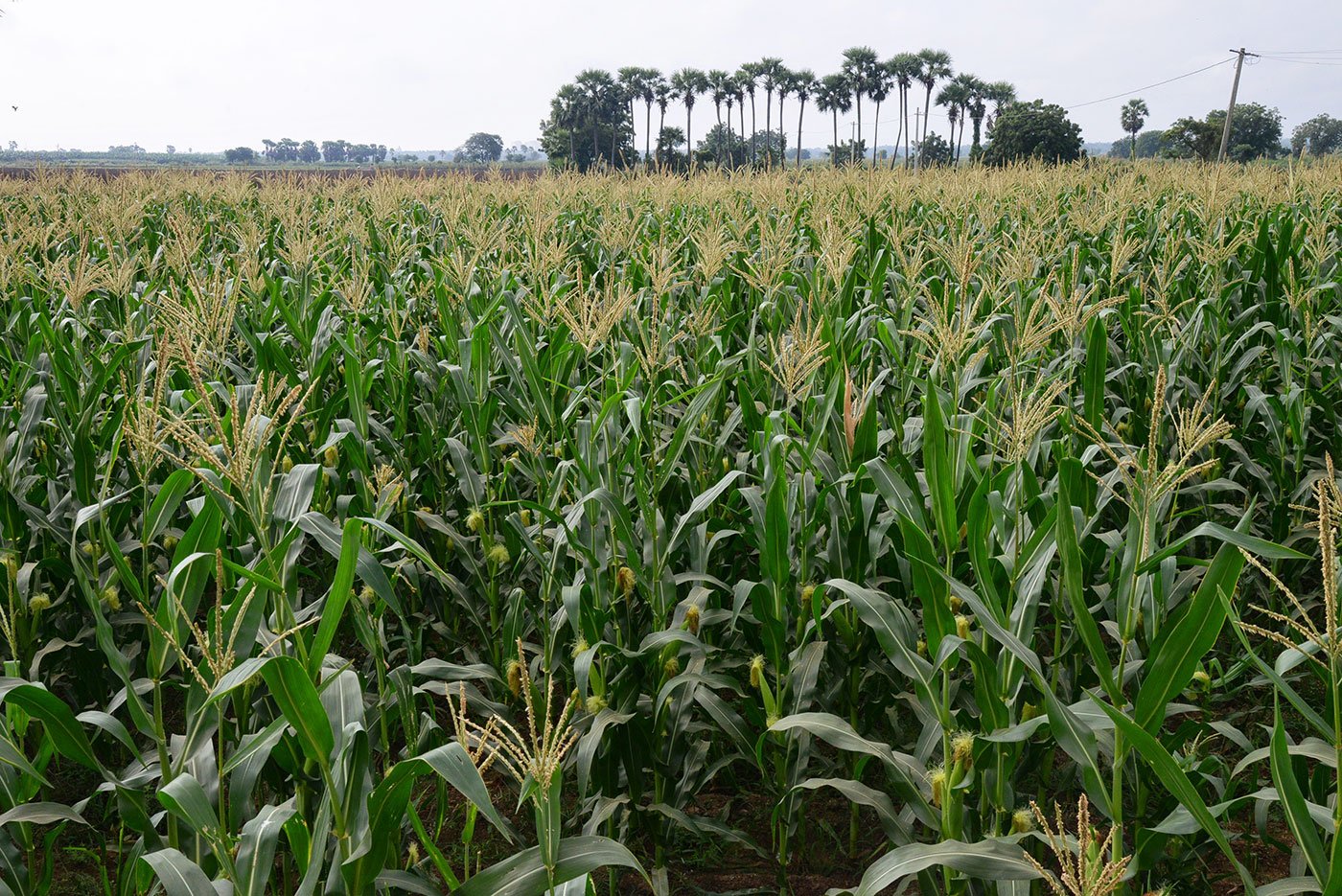 PHOTO • Sri Lakshmi Anumolu
However, most of the patta landowners think the differing compensation is fair. "We have worked hard and earned the land we are tilling. They [the owners of assigned land] got it for free from the government because they are poor. How can both of us be treated equally?" asks a Kamma farmer from Rayapudi, who didn't want to be named.
Anumolu Gandhi, who owns patta land in Uddandarayunipalem, about five kilometres from Rayapudi, is an environmental activist who has highlighted the ecological impact of the mega-capital on the Krishna's wetlands. He says, "The difference in compensation was a strategic ploy by [chief minister Chandrababu] Naidu to convince the patta landowners to give their lands for pooling. If the compensation had been the same, the patta landowners would never have given their lands because most of them consider the assigned lands as crumbs given to the poor by the government."
However, Ravi Kumar, an advocate in the Andhra Pradesh high court, who has represented people displaced by forced land acquisition in several parts of Andhra Pradesh and Telangana, says, "The government order [of differing compensation]  doesn't stand legal scrutiny in a court of law and is unconstitutional. The high court, in a 2004 case called Land Acquisition Officer, Chevella Division, Hyderabad v/s Mekala Pandu case, gave a judgment that said both assigned lands and patta lands should be given the same compensation."
In addition to such court judgments and the LARR Act, an order issued by the revenue department of the Andhra Pradesh government in June 2016 (GO No. 259) said that those with assigned lands should be paid compensation on par with patta land owners. But it goes on to say that "whenever assigned lands are required for a public purpose for a project or for alienation to a Government Department or Corporation, the lands shall be resumed [taken back] as per conditions of patta [lands]."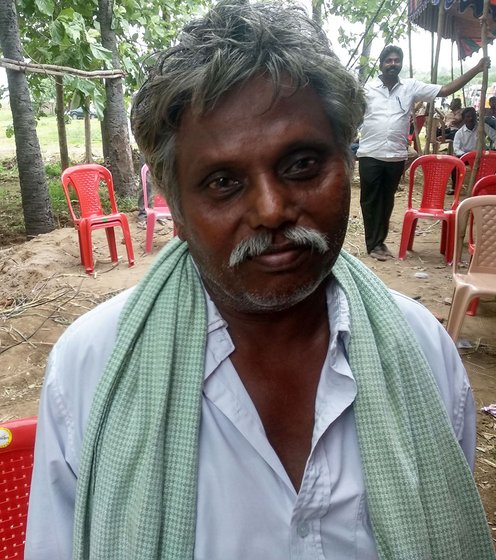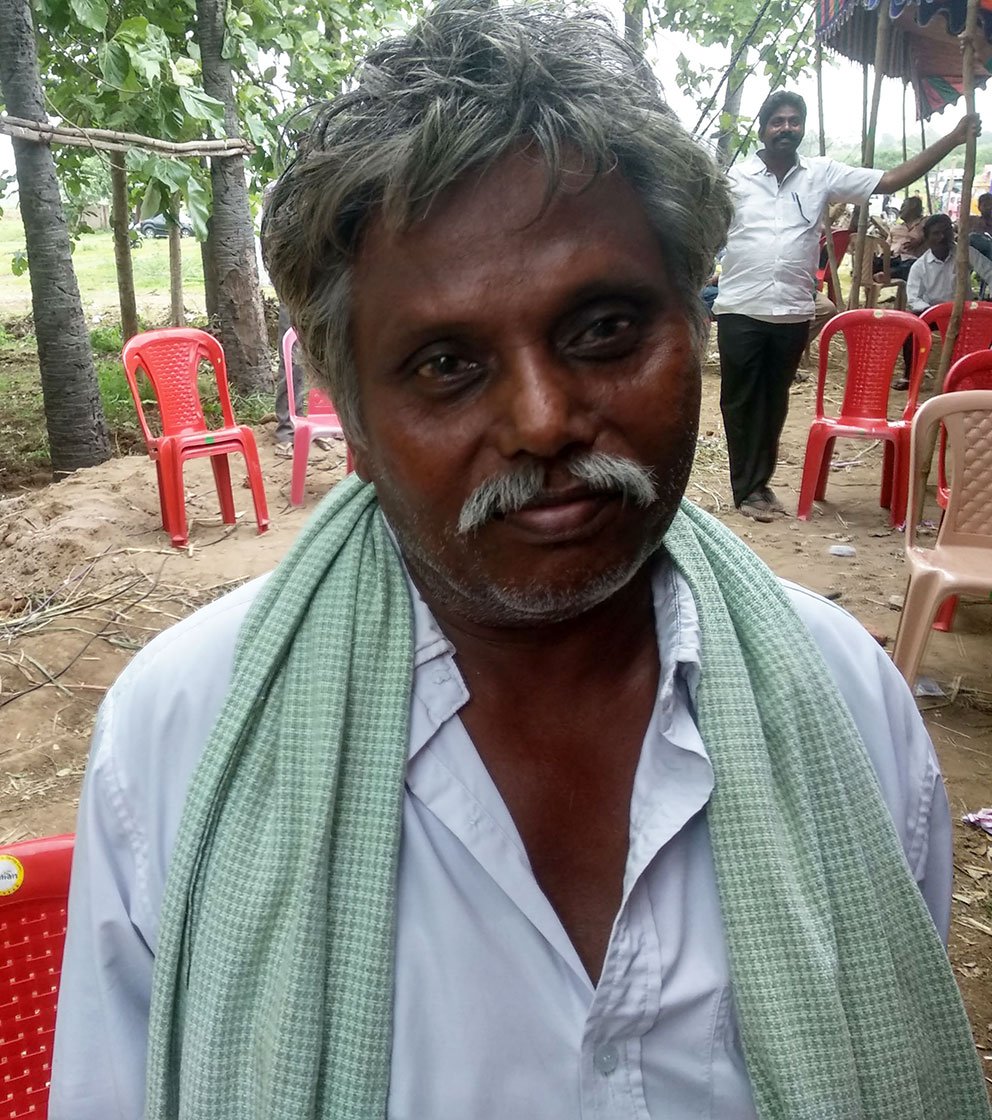 PHOTO • Rahul Maganti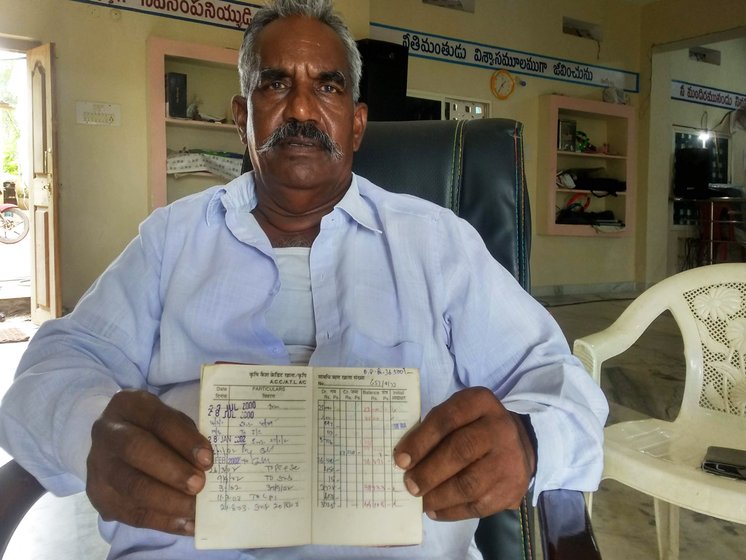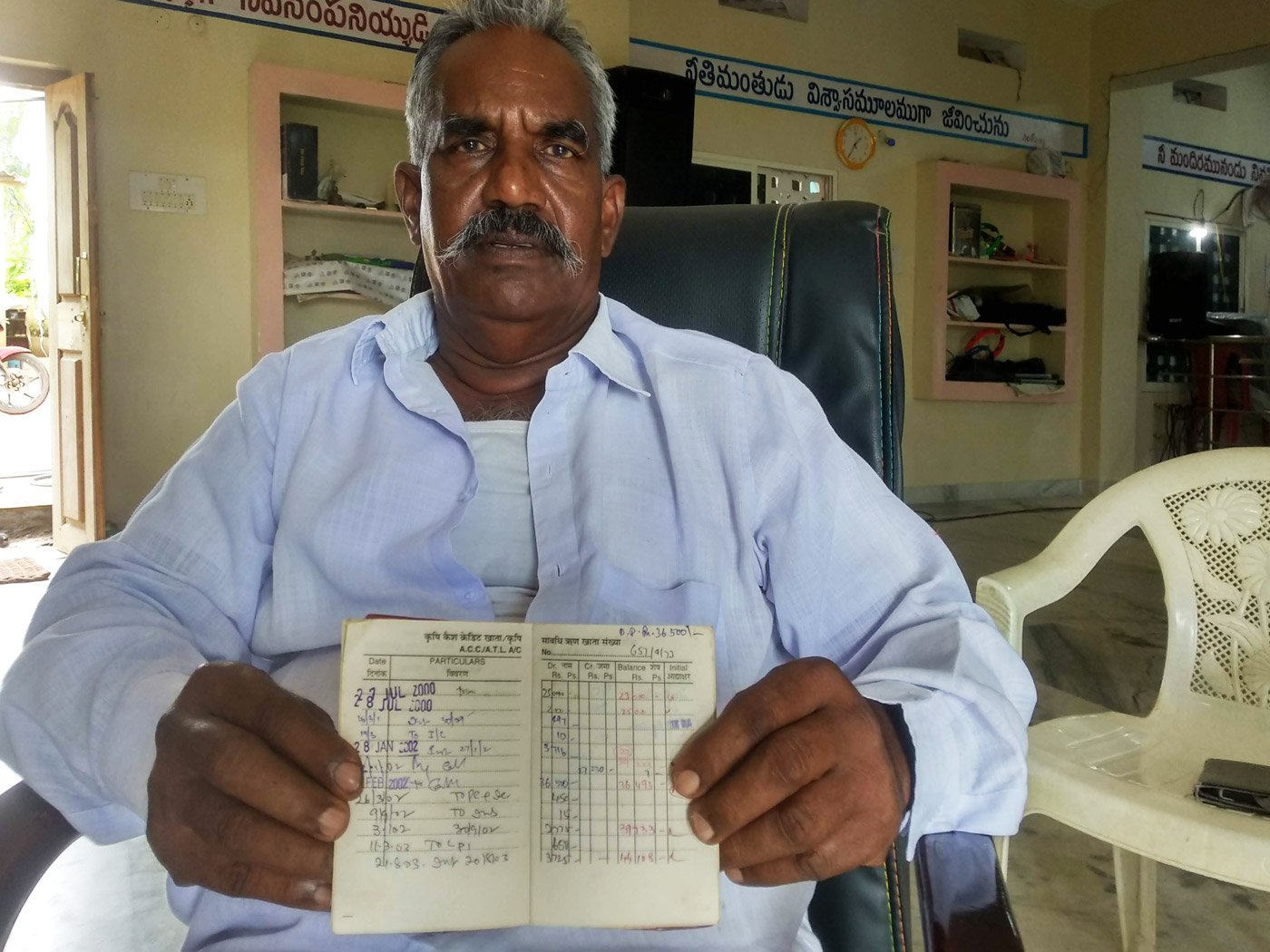 PHOTO • Rahul Maganti
Around 4,000 owners of patta and assigned lands, including Rayapudi village's Baburao, resisted the LPS and refused to give his land to the state. They organised meetings and protests. They wrote to the National Commission for Scheduled Castes. With no option left, the government invoked the LARR Act. Then the farmers – in various groups from different villages – appealed to the Andhra Pradesh high court and got stay orders starting from June 2017 on land acquisition even under LARR.
The assigned lands in Rayapudi, Uddandarayunipalem and Venkatapalem villages, which are on the north bank of the Krishna and on the river's islands, are important for the state's future riverfront capital. The master plan for Amaravati, prepared by a consortium of construction companies from Singapore, proposes a 'seed capital' – a core area to be developed first on 1,600 acres, along with an industrial zone, a heritage and tourism hub, and tourist destinations. It also talks about water parks, adventure and theme parks and golf courses on the riverfront.
The companies involved in the capital's design and construction will get between 6,000 and 10,000 acres of land to set up their businesses, say various news reports. The exact number is not known as the memorandum of understanding between the companies and the state government has not been made public.
Baburao's friend and fellow farmer, Thokala Pullarao, 60, who is also a member of the Assigned Land Farmers Welfare Association in Rayapudi, used to own 0.77 acres of land. Pullarao sold his fertile land for around Rs. 6 lakhs to real estate brokers in 2016 (though this transaction is disallowed). The present market value of land here is reportedly at least Rs.5 crores per acre.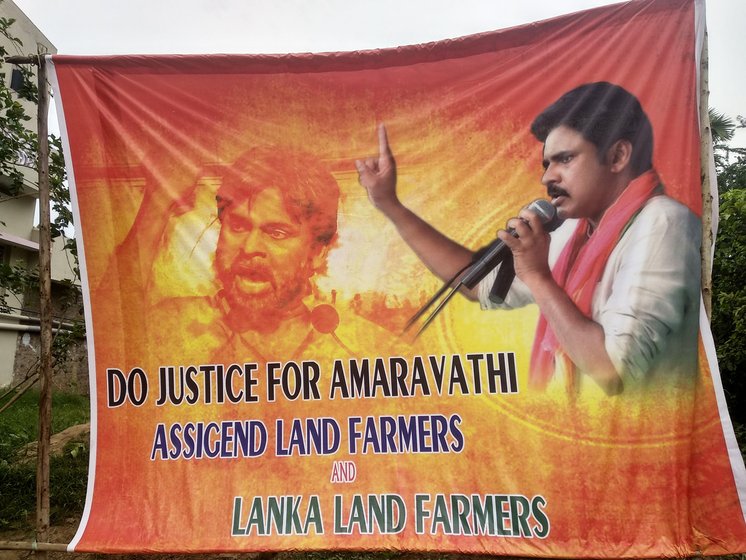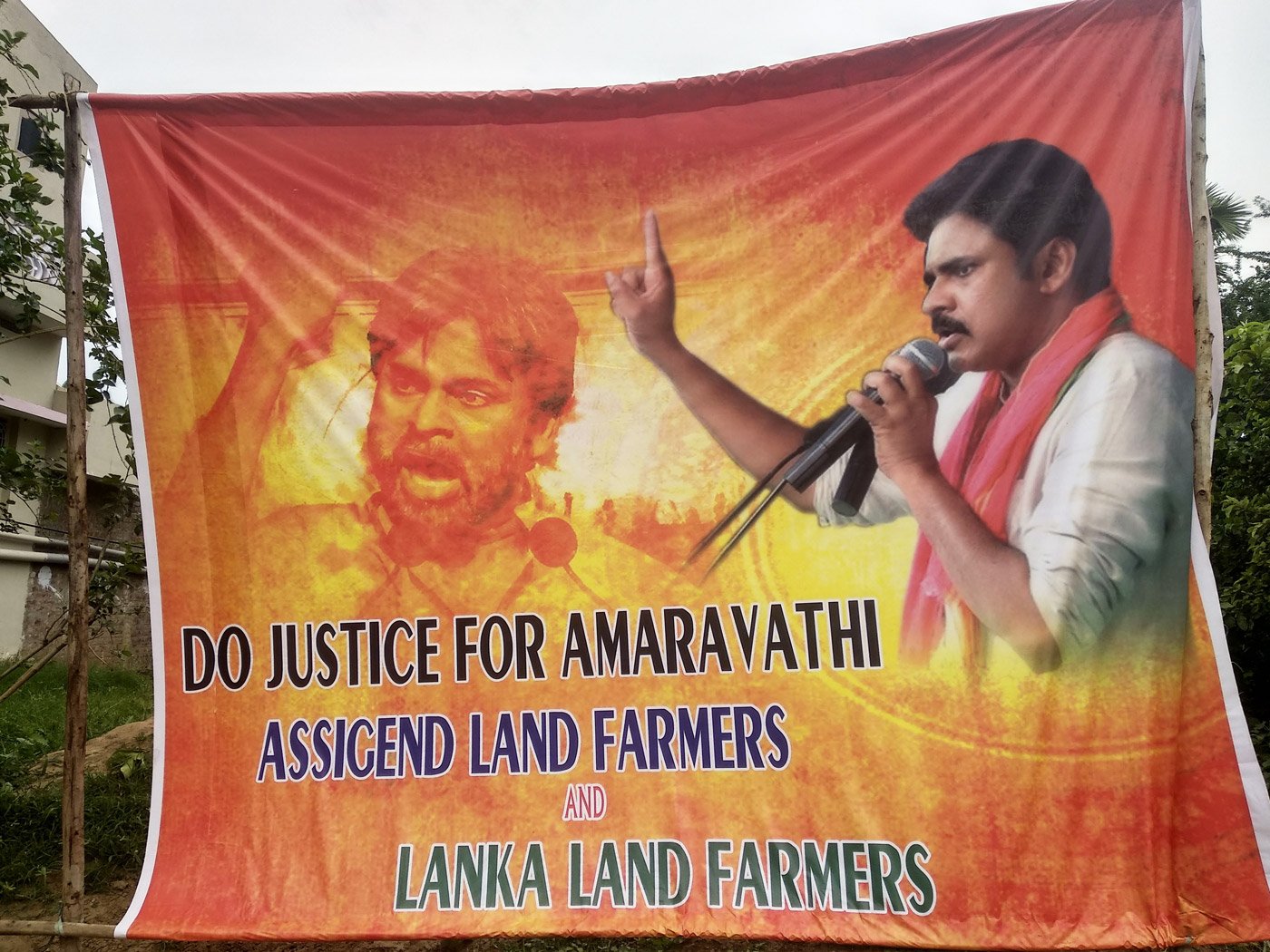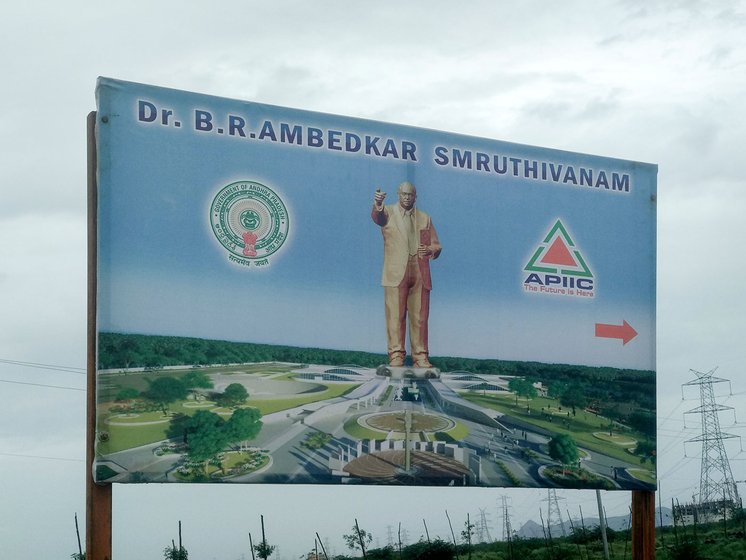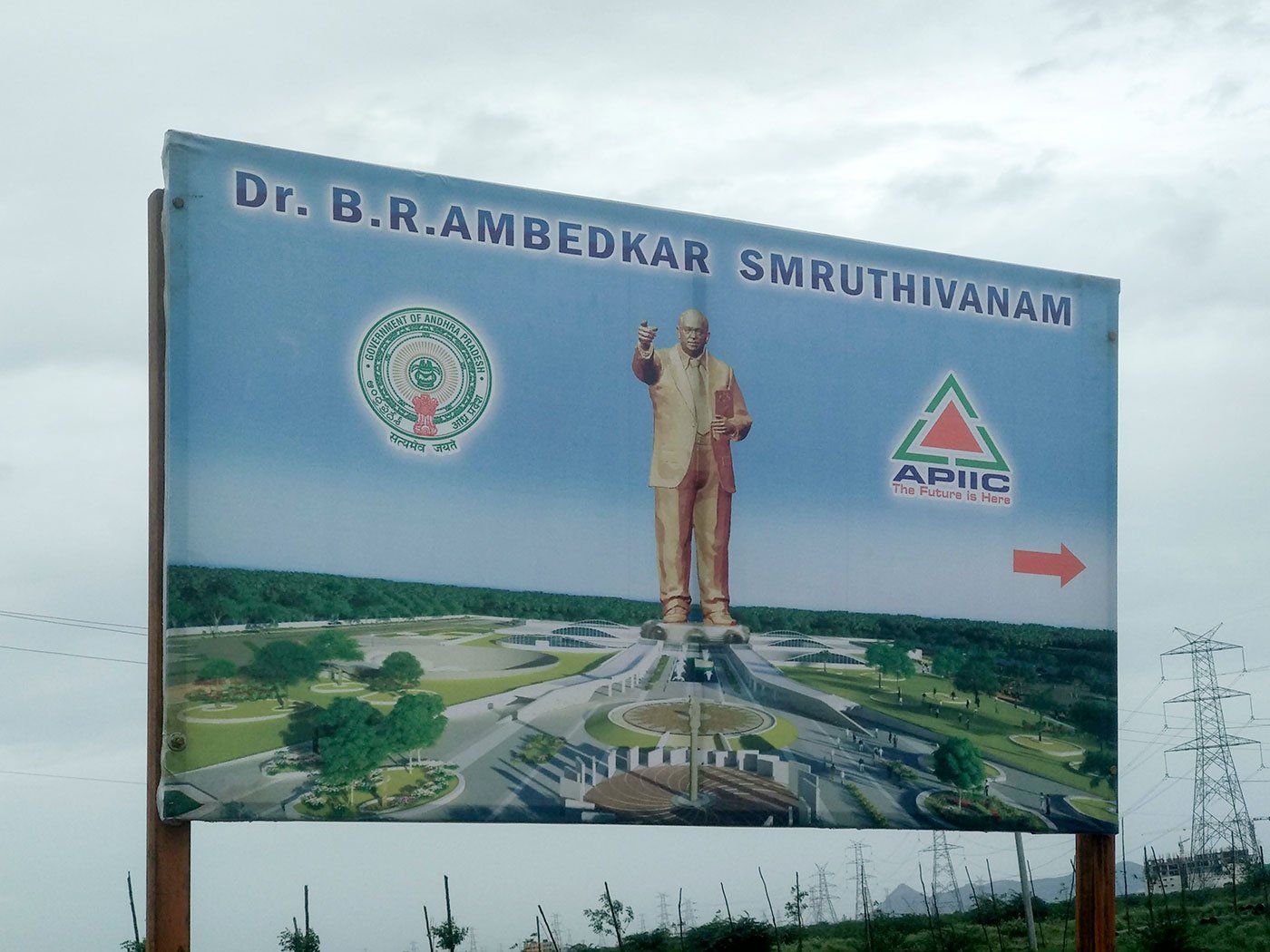 PHOTO • Rahul Maganti
"I feared that I wouldn't get any compensation because the government kept saying that these lands are theirs. The revenue officials told us that since it is the government which gave us the land, it can take them away when it needs to," says Pullarao. "Since we don't have knowledge of the law, we assumed this to be true." The brokers capitalised on this – and on the fear of landowners like Pullarao. Farmers and local media claim that many brokers are benamis (stand-ins) of the ruling Telugu Desam Party's politicians and are sometimes politicians themselves.
A December 2014 fact-finding committee of the National Alliance of People's Movements (NAPM) noted that around 3,500 acres of assigned lands had been bought and sold in November 2014, and Rs. 4,000 crores changed hands in a month. The report says that revenue authorities and the real estate brokers worked hand in hand to make this happen.
Pullarao thinks that when Amaravati is complete, it might be a city with ghettoes. "Discrimination on the basis of caste will exist even in the capital city. All the owners of assigned land are being given plots in one place and the patta land owners in another. This will recreate a village where the boundaries between castes are clearly demarcated," he says.
On April 14, 2017, Chief Minister Chandrababu Naidu placed the foundation stone for a 125-feet statue of Dr. B.R. Ambedkar in the new capital. This 20-acre plot will be called Ambedkar Smruthivanam. Media reports noted that Rs. 100 crores have been allocated for the garden and the statue. At the stone-laying ceremony, the chief minister said that Amaravati is inspired by the capital of the 2nd century Buddhist Satavahana kingdom of the Deccan region, also called Amaravati.
But, Baburao asks, "What's the point in building statues and gardens in the name of Ambedkar when you don't follow his ideals and treat the poor and Dalits as second-rate citizens?"
Cover photo: Sri Lakshmi Anumolu
More in this series:
'This is not a people's capital'
'Let the state give us the jobs it promised'
Soaring land prices, falling farm fortunes