Moda modaand oodale
muddu sikkiya taang oodale
[Rushing, rushing produces no results
Think and go slowly. You will get gold ]
Alu Kurumba Adivasis who once lived in the forests on the Nilgiri hills, say this proverb best describes the desired process to find the 'right' spouse. For one of them – Ravi Viswanathan – it also holds true for his academic journey, which got off to a slow start but is now culminating in a doctorate from Bharathiar University, Coimbatore. Not only is he the first from his community to get this degree, but his PhD thesis is the first ever documentation of the structure and grammar of the Alu Kurumba language. Incidentally, Viswa (as he prefers to be addressed), 33 years old, is yet to marry, and has also taken his time to find the 'right' spouse.
Viswa grew up in Banagudi, an Alu Kurumba settlement close to Kotagiri town in Nilgiri district of Tamil Nadu. Once their parents left for work at 7 a.m., the children were expected to march off to the government high school in Aravenu, three kilometres away, to get on with their formal education.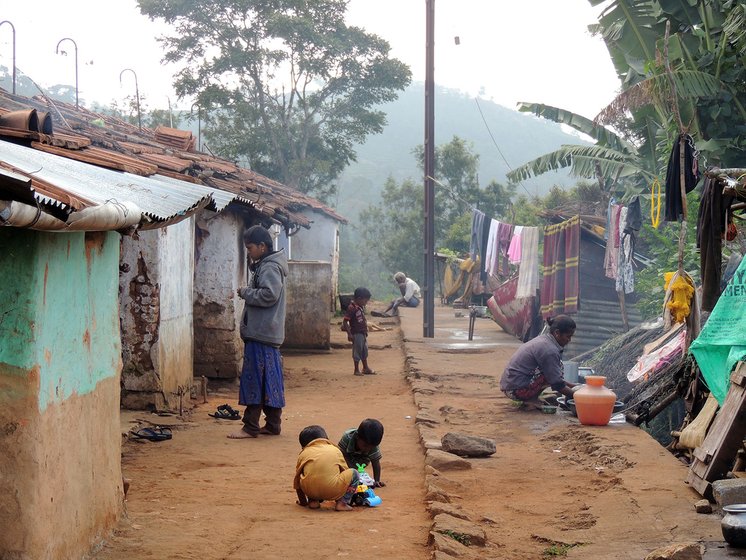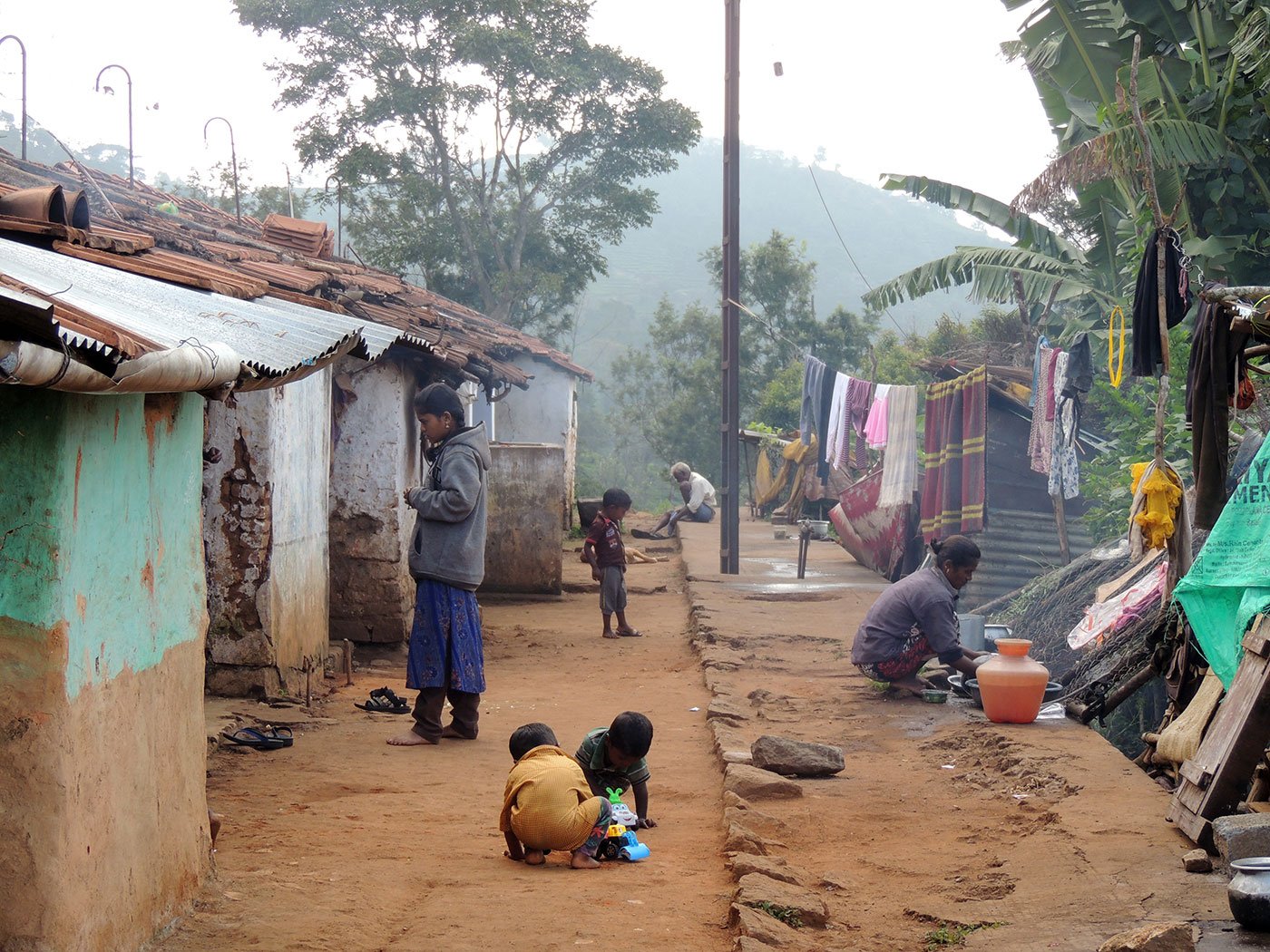 PHOTO • Priti David
Here is where the script begins to deviate. On most days, after their parents left, many would run into the adjacent forest and spend the day there, while others hung around playing games on the cemented courtyards in front of their small brick houses. "In our community, schooling was never a priority. There were 20 of us in the school going age, but by the time we would arrive at the school gates, hardly a handful would remain," says Viswa. It didn't help that the only language the children spoke was their mother tongue, while the teachers – when they did show up – only spoke in the official state language of Tamil.
An alien language, community elders largely indifferent to the benefits of schooling, a gang of like-minded friends and tempting open spaces – naturally Viswa often skipped school. His parents worked as daily wage labourers in the neighbouring estate – his mother plucking tea and his father clearing trenches for rain water and offloading 50 kilogram bags of fertiliser from delivery trucks. At least twice a year, his father would take off with other Alu Kurumba men to collect honey from rock cliffs in the forests. Along with gathering medicinal plants from the forests, this was the community's means of livelihood before the British invaded the Nilgiris in the early 1800s, converted large tracts of forest to grow tea, and pushed the tribals out of the forests and into adjacent settlements.
For Viswa, if primary school had suffered from a lack of push, secondary school brought its own challenges. His father was often ill and unable to work, and it fell to the young boy to supplement the family income by working as a daily wage labourer, only occasionally attending school. He was 16 years old when his father suffered a heart attack and passed away, leaving behind a Rs. 30,000  debt of medical bills. Viswa dropped out of school, got a driver's license and went to work on the same estate as his mother, earning a salary of Rs. 900 a month driving the estate pick-up truck.

It took him and his mother three years of working seven days a week and leasing out their acre of land, before they were free of debt and he could resume his schooling. "My parents never went to school but they saw my interest and wanted me to continue. I left because I had no choice, but I knew I would continue," he says.
Continue he did, and at the age of 21, despite being a few years older than the rest in his class, Viswa finally had his Secondary School Leaving Certificate in hand.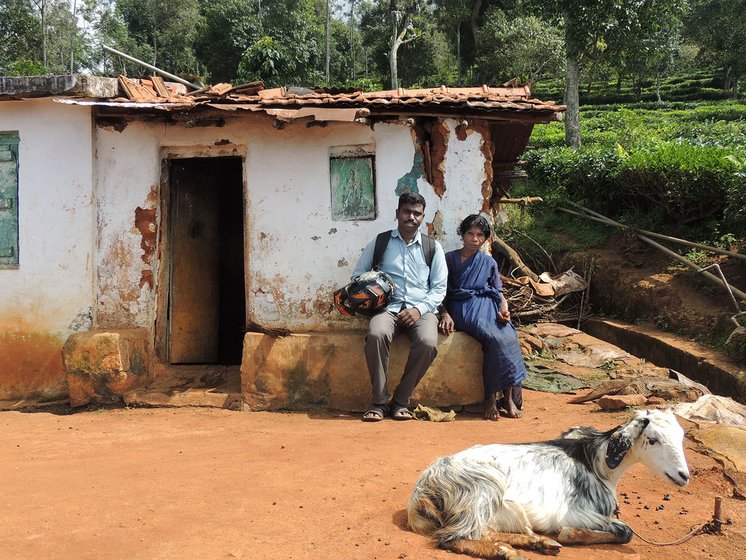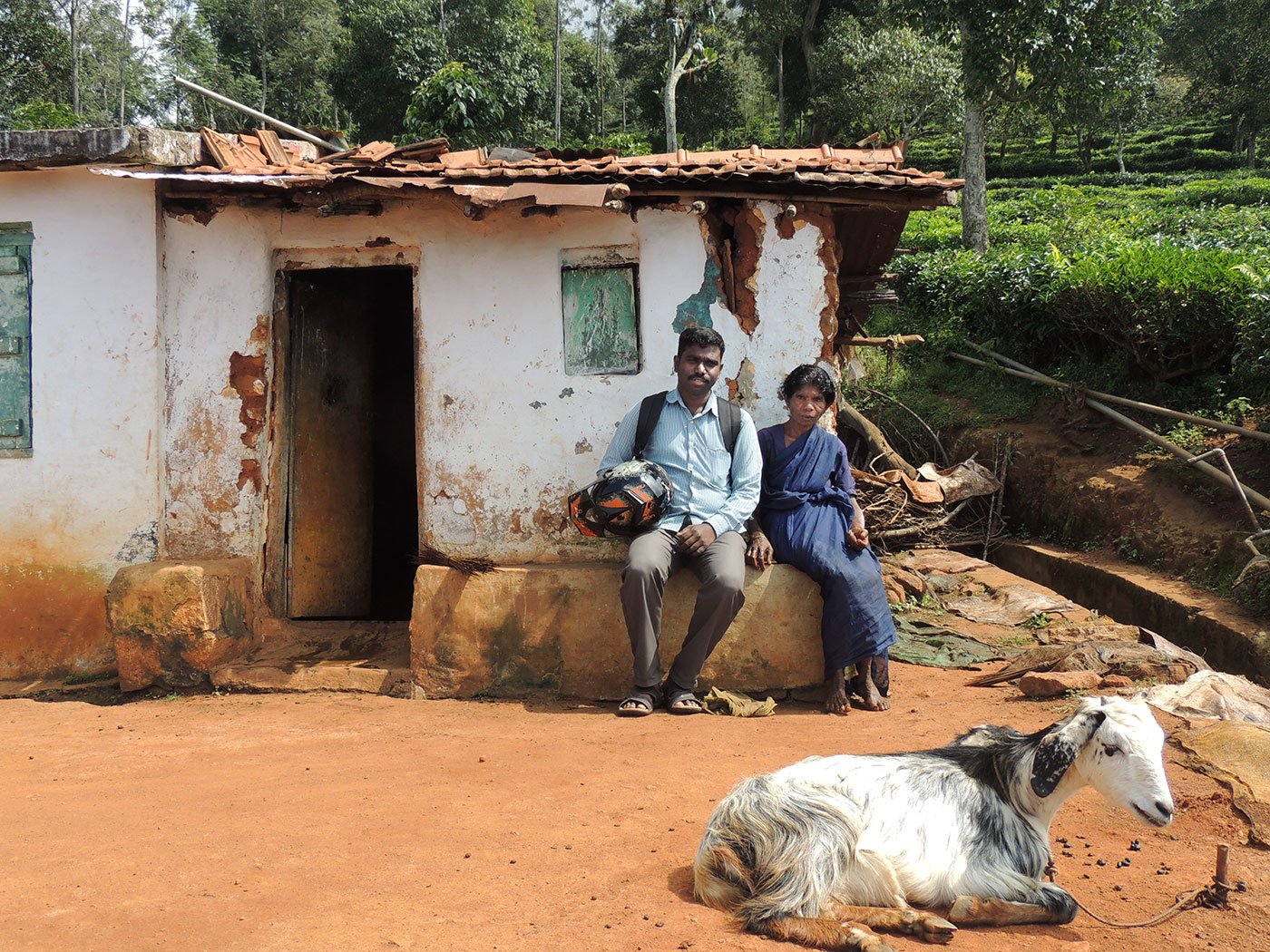 PHOTO • Priti David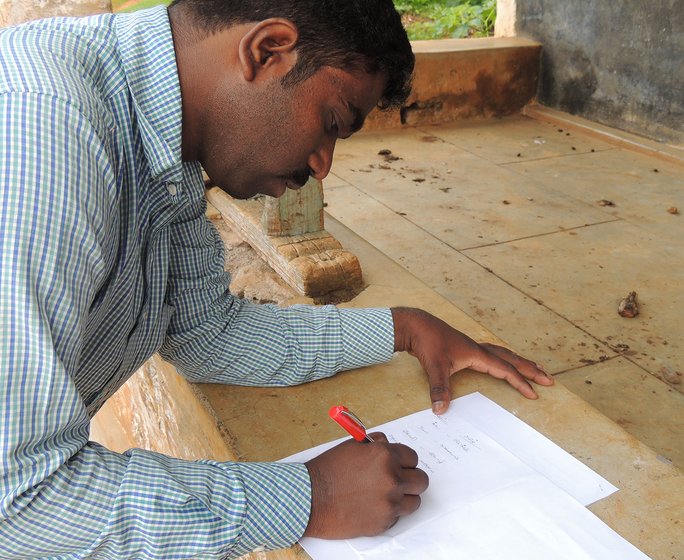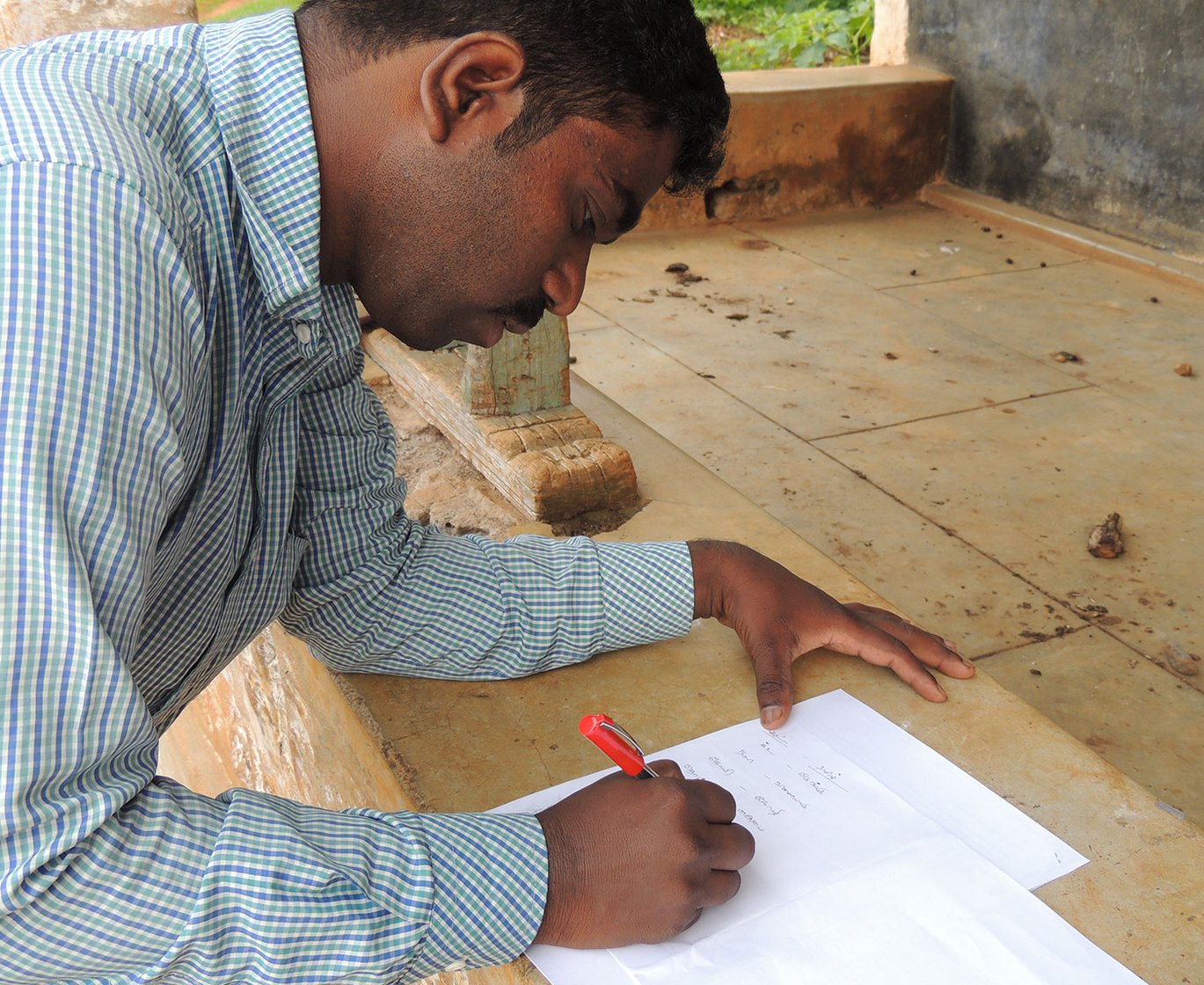 PHOTO • Priti David
From here on there were no breaks in his academic journey. He did his higher secondary schooling in Kotagiri and went on to the Government Arts College in Coimbatore, 70 kilometres away. Here he did a BA in Tamil Literature, following it up with two Masters – one in Tamil Literature and another in Linguistics. He used scholarships and grants disbursed by tribal associations, the state government, non-governmental organisations and the University Grants Commission to fund his education.
While studying Tamil literature, he found socio-linguistic research papers on other Adivasi communities in the Nilgiris, such as the Toda, the Kota and the Irula. For the Alu Kurumba, however, he found that only culture and dress had been documented, not language. And so he started by documenting proverbs and riddles, and then moved on to the grammar.
As a scholar of linguistics, he is painfully aware of how languages die, and fears that without documented and codified grammar, his own language too will not last. "I wanted to categorise the parts of speech, the rules of grammar and syntax before all the speakers die out," he says.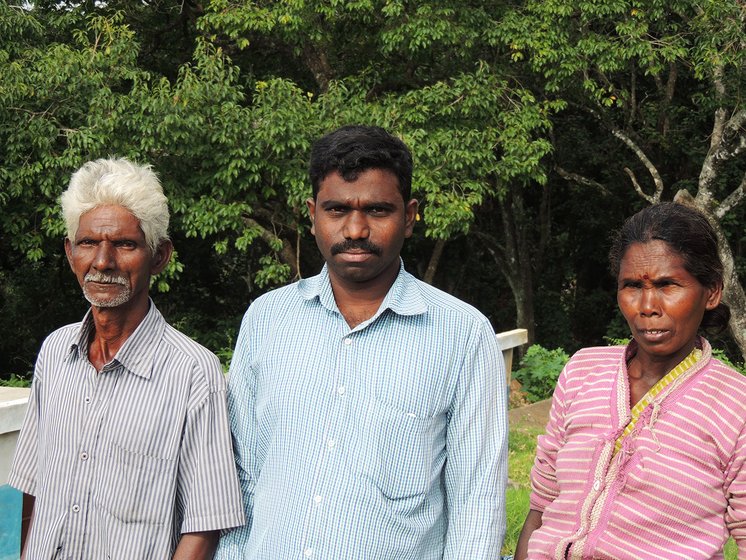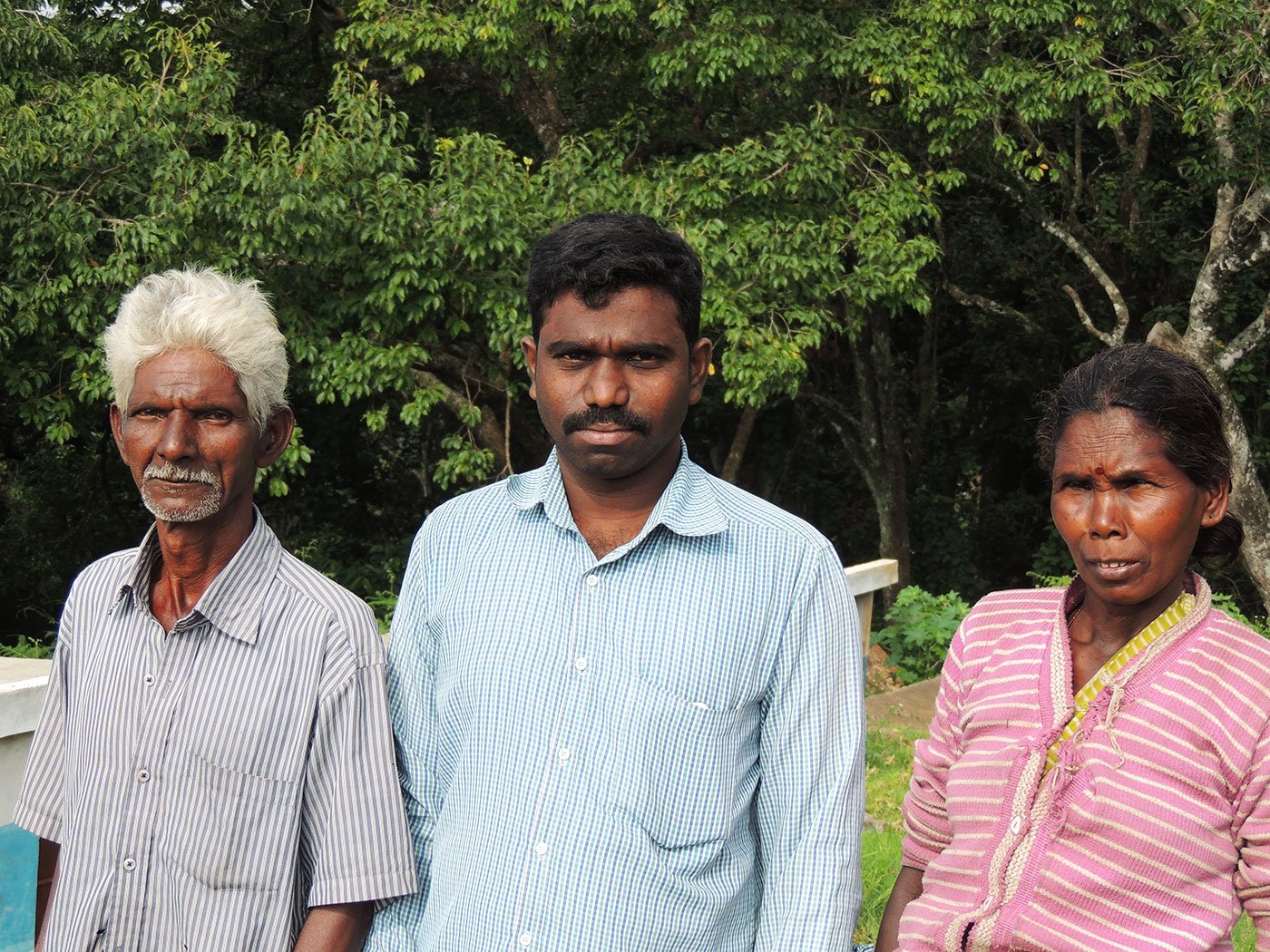 PHOTO • Priti David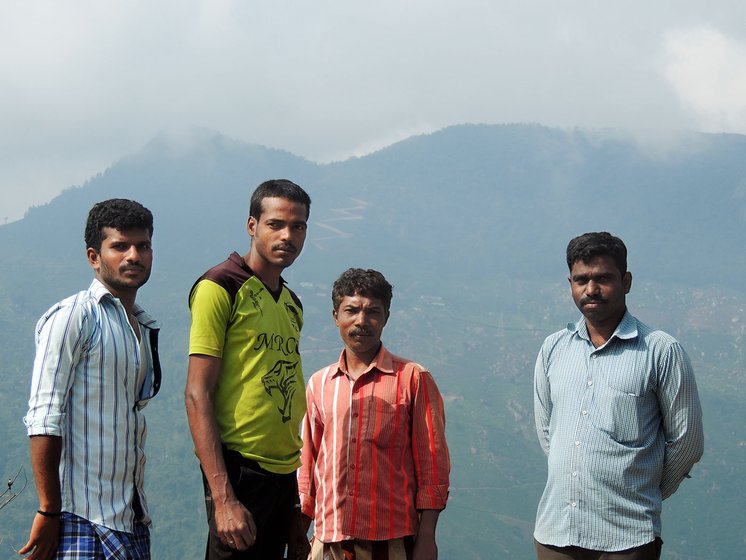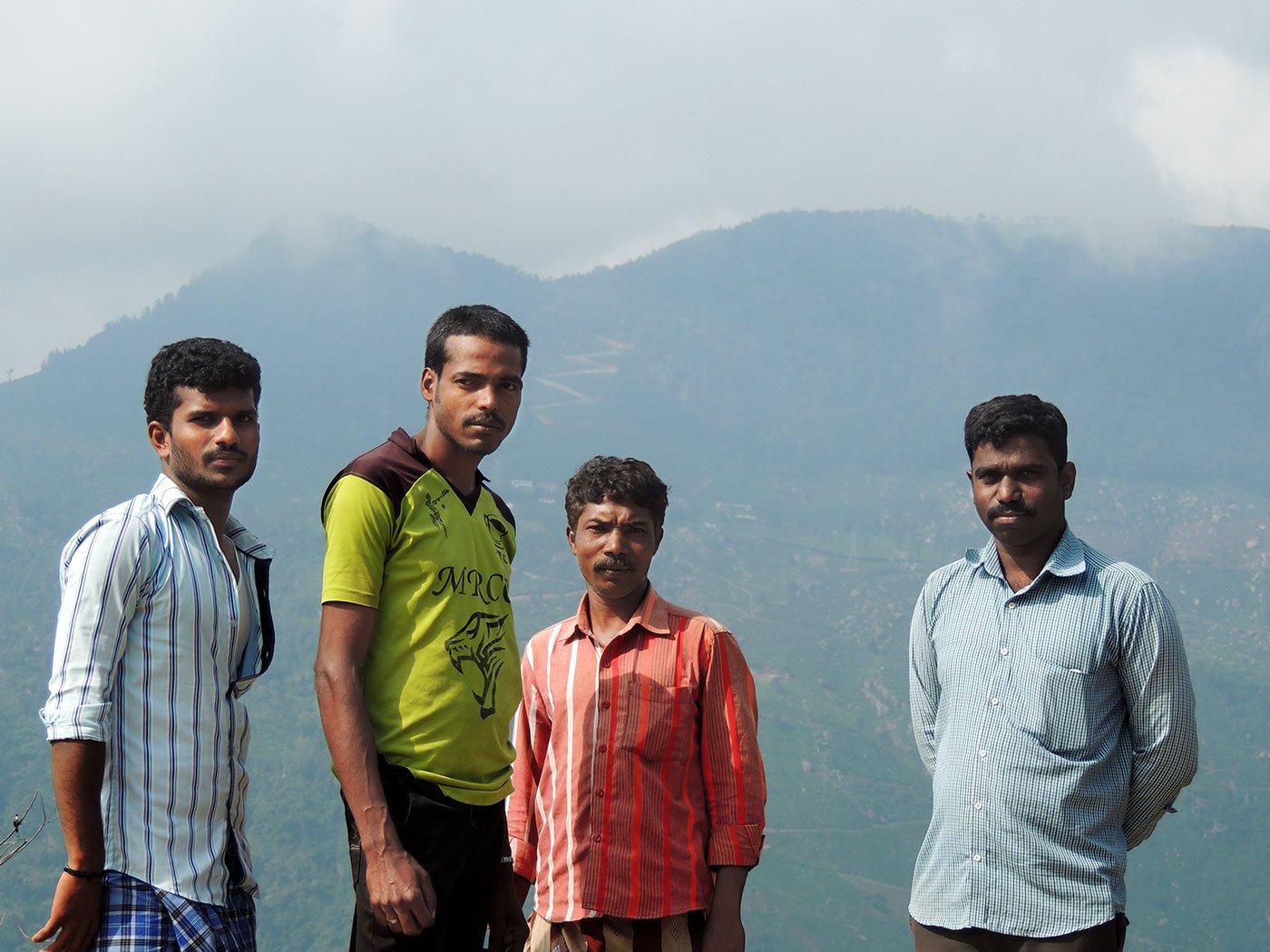 PHOTO • Priti David
The Census of India 2011 lists the total Kurumba population at 6,823, and the Alu Kurumba say there are just 1,700 of them. (The others are: Kadu Kurumba, Jenu Kurumba, Betta Kurumba and Mullu Kurumba). According to the Central Institute of Indian Languages in Mysuru, a language is 'endangered' when it has less than 10,000 speakers. The languages of all the Kurumba sects qualify.
The lack of a script has made codification difficult, as Viswa found while 'borrowing' Tamil to write.  Many of the sounds could not be translated. "In my language we say ' kht ' to describe the motion of pulling [say] a plant out of the soil. That sound is not there in the Tamil script," he points out.
In April 2018 Viswa expects to receive his PhD, and he will then apply for a job as an assistant professor in a university. He will be the first Alu Kurumba to do so. "It has taken me a long time to get here," he adds, wryly.
The next milestone for this young man has nothing to do with academia– it is marriage. "In my community you get married before you turn 20, but I have resisted because I wanted to get a PhD first." So is that going to happen now? "Yes," he says, shyly, "I saw her in another settlement. It will happen in a few months."
The author would like to thank Alu Kurumba N. Selvi of Keystone Foundation, Kotagiri, for generously sharing her time and knowledge.