"We have not had electricity in my home in Jharia for the last 4-5 months. My two siblings and I manage to study a bit with the use of a torch, but it works only for 30-45 minutes before it needs to charge again."
Sombari Baskey is a 13-year-old girl from the Santhal Adivasi community. A Class 8 student in Bhatin Middle School, she is determined to finish school: "I want to study [get a formal education]. It's my only dream."
Jharia is a village in Jadugora block and has a population of over 1,000. The literacy rate here is 59 per cent – lower than Jharkhand's average of 66 per cent. Jharia, in Purbi Singhbum district only has a primary school, so Sombari goes to a middle school four kilometres from home.
When this reporter visited Kharia Kocha, a nearby village, it was young Sombari who put her hand up volunteering to be an interpreter from the Sabar language to Hindi. She helped the reporter talk to people from the Sabar community in East Singhbhum. Apart from her mother-tongue Santhali, Sombari knows Sabar, Ho, Hindi and Bangla languages.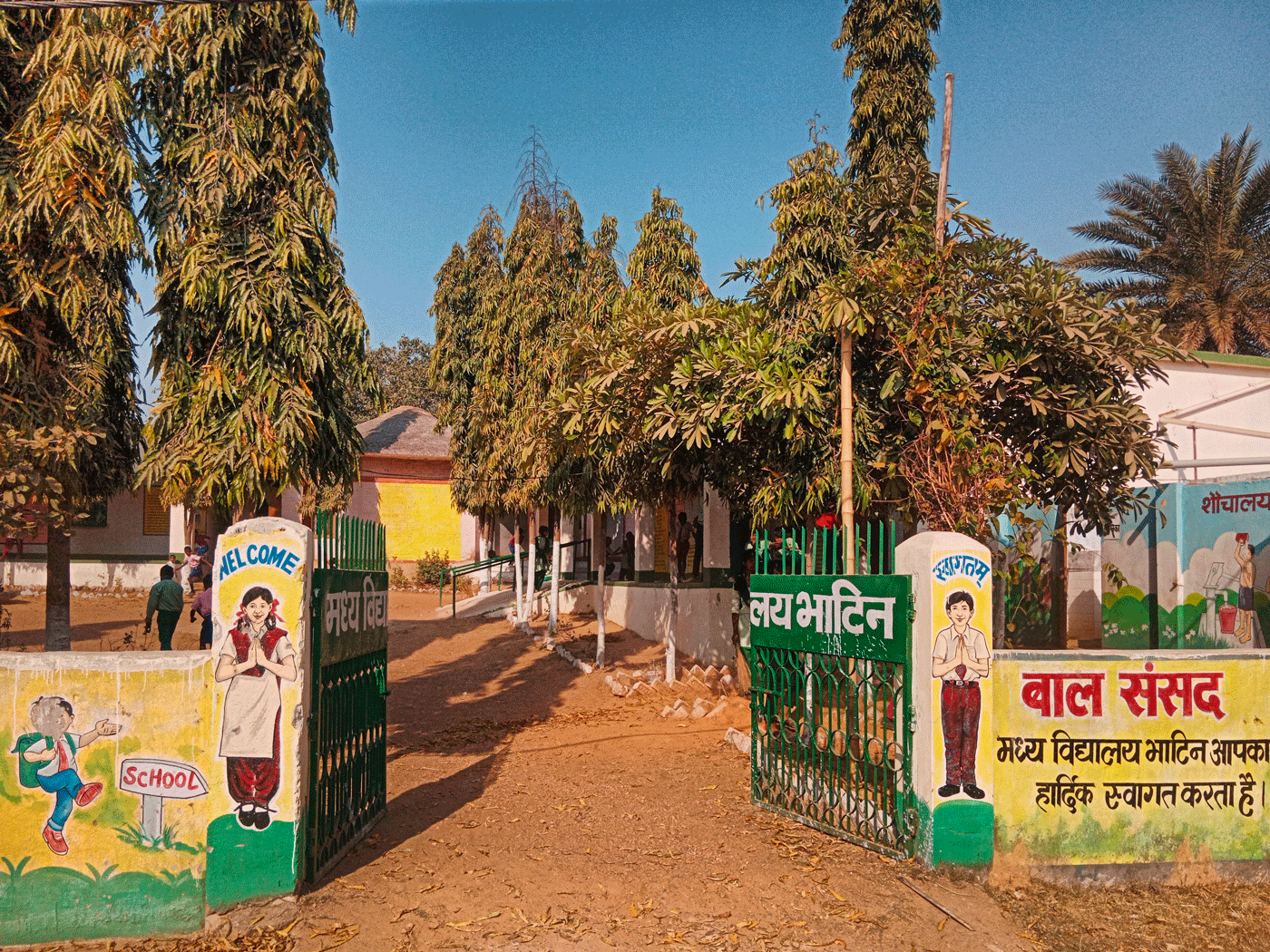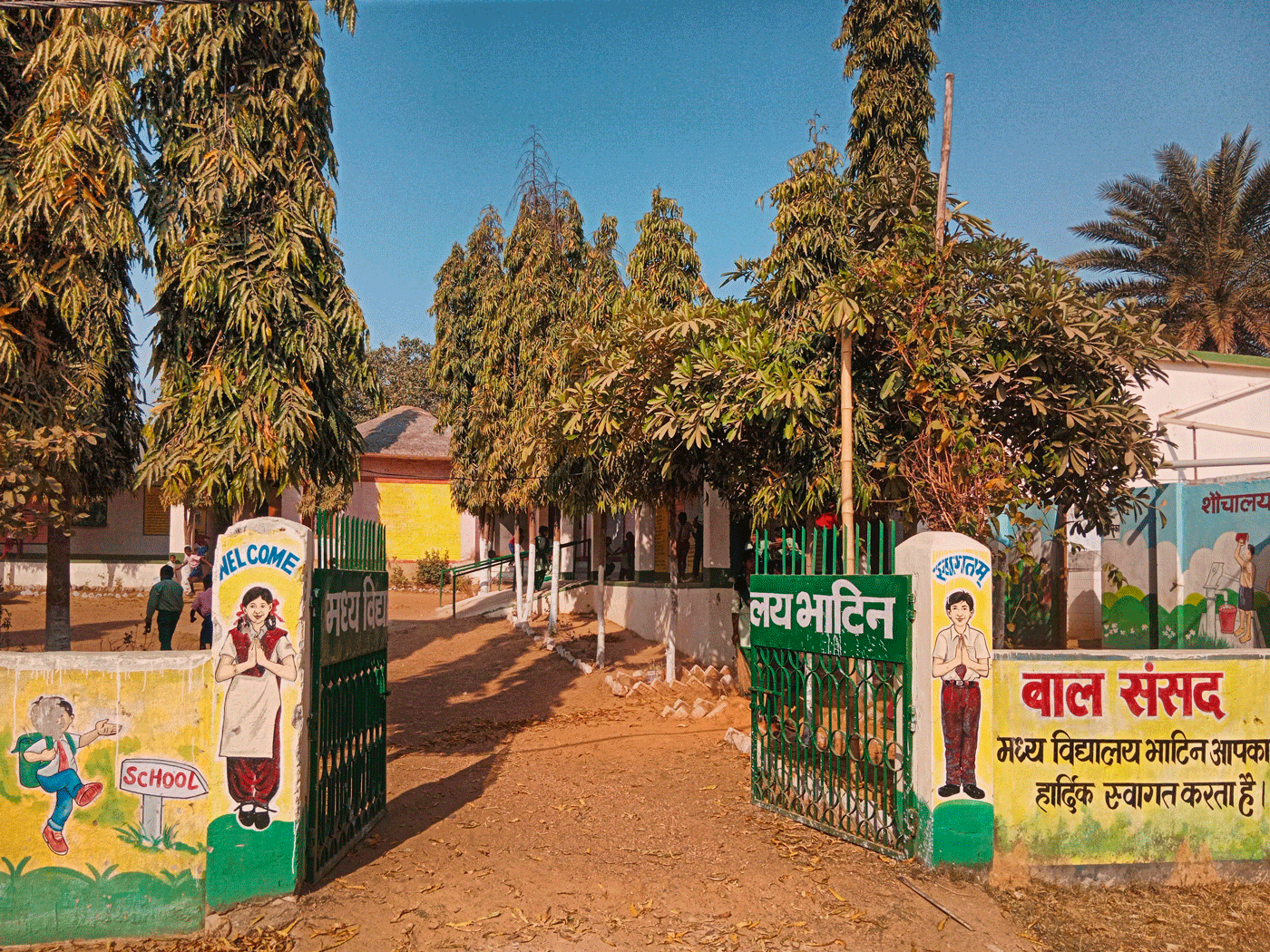 PHOTO • Rahul
Speaking in Hindi, Sombari goes on to explain how she has to rush back and forth from her village Jharia to Kharia Kocha, almost a kilometre away to charge the torch.
"Our electricity was cut-off because we couldn't pay the bill in time. They [the electricity department] had sent a bill of 16,745 rupees in my grandfather, Gurai Baske's name. How could we arrange for such a huge sum?
"So, our connection was cut.
"There are only a few houses in my village that have an electricity connection, but they get angry if we charge our torches and mobiles in their homes. So I go to the neighbouring village, Kharia Kocha, to charge the torch. I plug in the flashlight at any one of the Sabar Adivasi homes in that village and return home.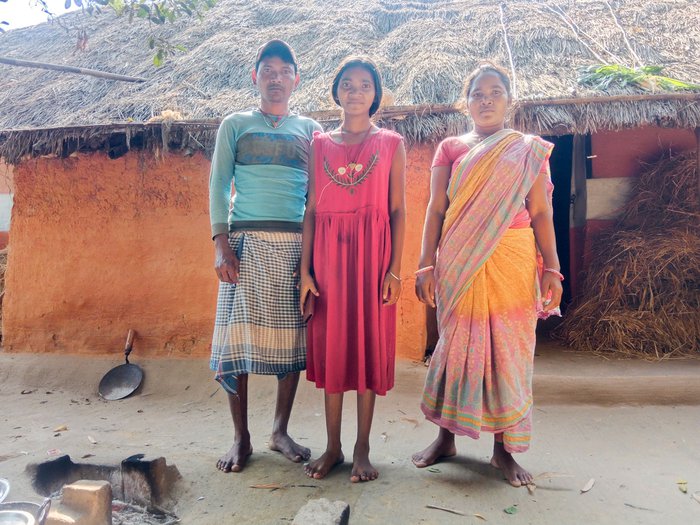 PHOTO • Rahul
'There are only a few houses in my village that have an electricity connection. I go to the neighbouring village, Kharia Kocha almost a kilometre away to charge our torch, or we cannot study'
"After that I wait for either papa [father] or chacha [uncle] to return from the market so I can use their cycle. It takes 3-4 hours for the torch to get fully charged and once I get my hands on the cycle I promptly set out to bring the charged torch back. I must try and charge it every single morning, or we cannot study. My older sister Ratni studies in Class 10 and my younger brother Jitu is in Class 3.
"Often, we are not able to go to Kharia Kocha. On such days we try to ration the charge left in the battery, or we make do with a candle."
The students from Bhatin Middle School come from Bhatin and other nearby villages like Jharia. Most of the 232 students belong to tribal communities."We provide mid-day meals and the highest number of students turn up when eggs or fruits are distributed," said Dinesh Chandra Bhagat, the headmaster of Sombari's school.
The Jharkhand government provides uniforms free of cost to students under the Jharkhand Education Project Council. Each child from Class 1-5 is allotted Rs. 600 for buying a set of the school uniform, shoes and socks. Students in Classes 6-8 receive Rs. 400 for their clothes – Rs. 200 for a sweater and Rs. 160 for a pair of shoes and socks.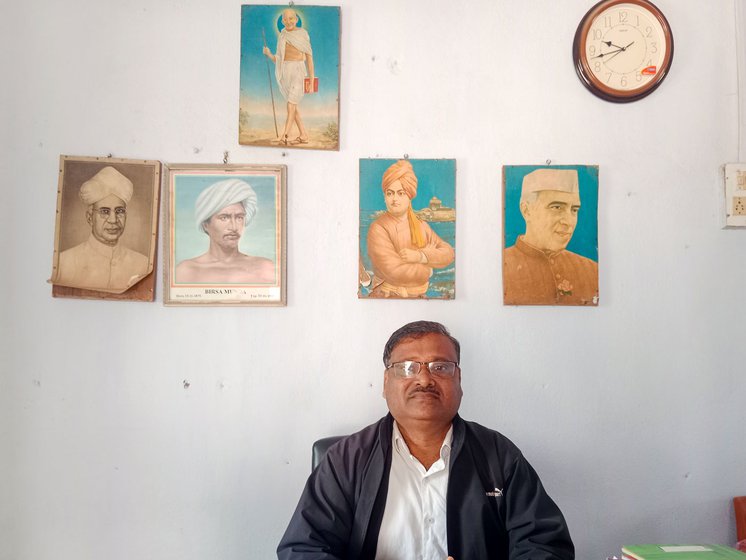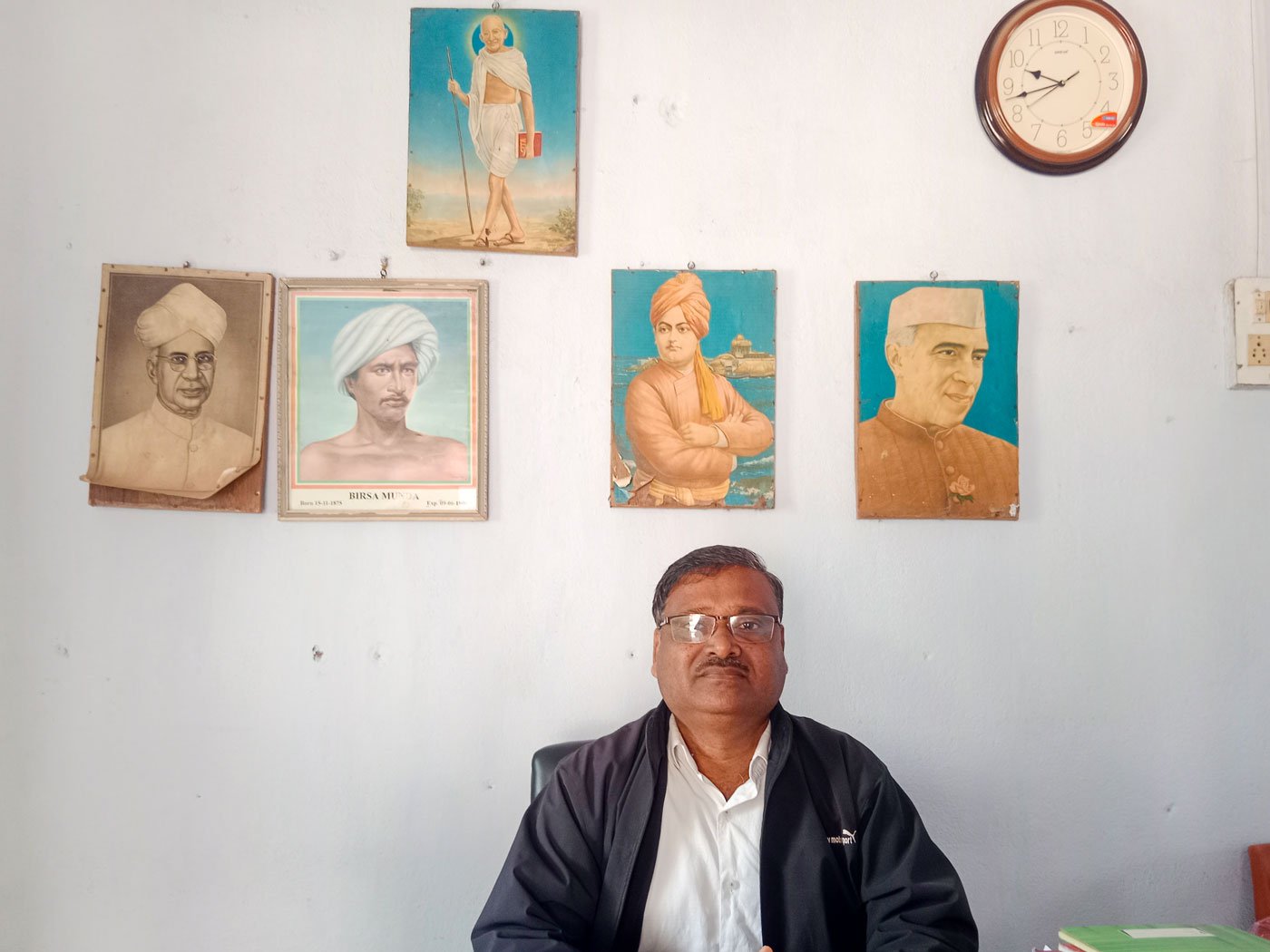 PHOTO • Rahul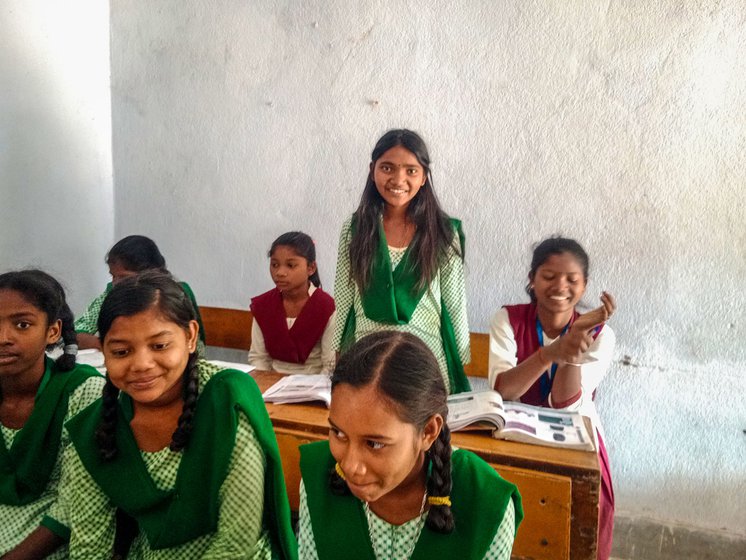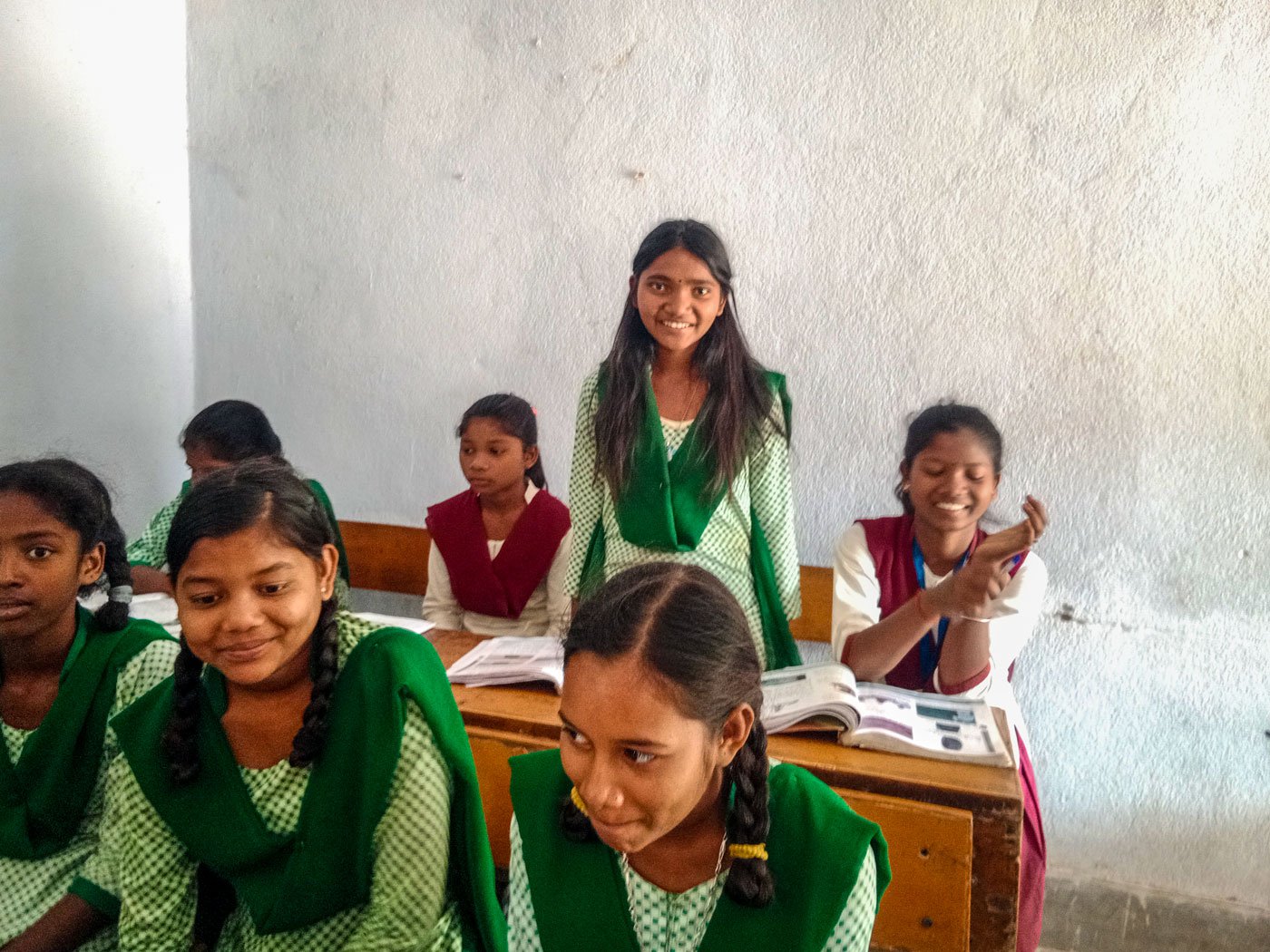 PHOTO • Rahul
The money due in this scheme is supposed to be credited to their bank accounts through Direct Benefit Transfer (DBT). However, the headmaster said that only 60 per cent of his students have ever received this money for buying uniforms.
Here in Jharia, 94.39 percent of the population belongs to Santhal, Munda, Tanti and Lohar communities; a majority, 94 per cent are Santhals.  Most people are daily wage workers, and some have a few bighas on which they practice rain-fed agriculture, growing paddy for their own homes.
"My father, Diwaram Baske, is a daily wage labourer and he usually gets work digging for underground cables. On the days he does get work, he gets paid 300-350 rupees. Our family depends on his wages. We have around seven acres of land owned by my paternal grandfather, but it is very rocky.
"My mother Malati Baske takes care of the house and has to often go into the forest in search of firewood. In her absence, I take care of the household and often end up missing school. My mother also cooks for Bablu chacha's [father's brother] breakfast shop. Depending on the sales, she could earn 50-60 rupees in a day. When my father does not get wage work, he helps Bablu chacha. Although not from our community, chacha is very much a part of our family."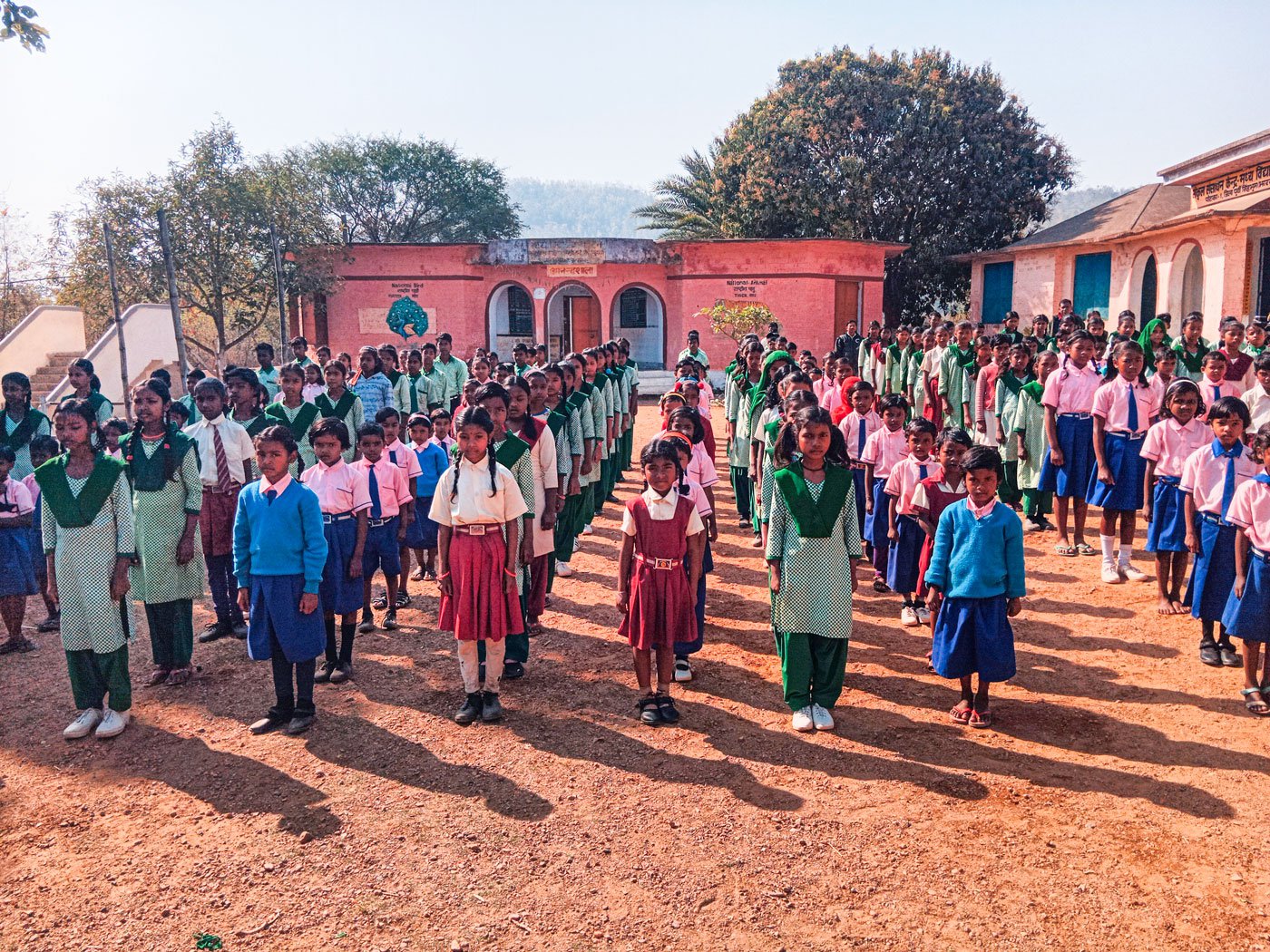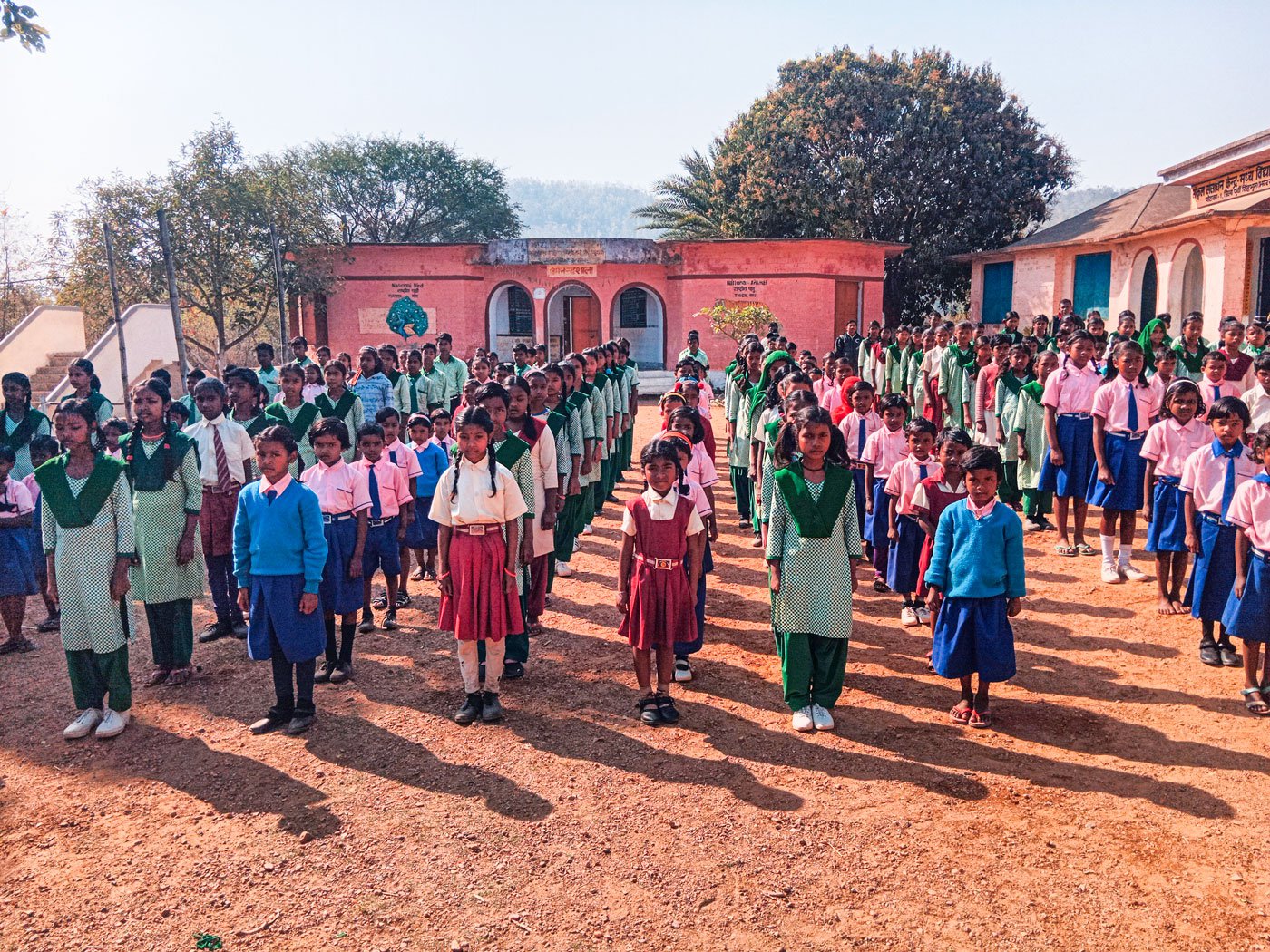 PHOTO • Rahul
During Covid-19, 87 per cent of those studying in government institutions didn't have any access to smartphones, says this report on school education: Gloom in the classroom: The schooling crisis in Jharkhand . Economist Jean Drèze told PARI that, "during the covid crisis, the underprivileged and Adivasi students were left helpless by the school-education system. We were dependent entirely on online education, it was unfair to the poor children."
"The month of December had just begun, and I was worried about whether I would be able to attend the Christmas picnic arranged by our school. I really wanted to go to Jamshedpur's Dimna dam with my classmates. But we had to pay Rs. 200 for it and my family simply couldn't afford it. That's why I didn't ask my parents for the money. I was earning Rs. 100 a day for harvesting paddy in someone else's farm. This is how I painstakingly put together Rs. 200 and paid for the picnic myself. I went to the dam with my school friends, and I enjoyed myself.
"Our school was shut during the corona pandemic and it only opened last year. I couldn't study properly during the lockdown, and I scored poorly in the last exams. But this time I'm working hard and 'm hell-bent on getting good marks.
"This year once my exams are over, I would have to go to Jadugora to study further, it's around 7-8 kilometres from my village. I will get enrolled in the high school over there.
"I want to be a police officer or a lawyer when I grow up."