Tempu Manjhi's family say he's in jail for a crime he did not commit.
During the hearing of his case at the Jehanabad court, the family say that the police could not prove that items allegedly recovered from his house and cited as evidence, were in fact from his home.
Guna Devi, his 35-year-old wife says, "He has been falsely accused in a made-up case."
Lending strength to her assertion is the fact that the only eyewitnesses – five of them – on whose testimony Tempu was convicted, are all policemen. Not a single independent witness testified in his hearing. He was being tried under the Bihar Prohibition and Excise (Amendment) Act, 201 6.
"The liquor was found in a farm behind our house. We don't know who's the owner of that land. I told the police we have nothing to do with the liquor they discovered," says Guna Devi. But they paid no attention to her words. " Tora ghar ke peechhe [ daaru ] hau, ta tore na hotau [the liquor was found behind your house, so who else's can it be]," said the policemen, dismissing her pleas.
Tempu Manjhi was thrown in jail in 2019, and three years later, on March 25, 2022, was handed a sentence of five years rigorous imprisonment and Rs. one lakh as fine for making and selling liquor at his home.
Tempu Majhi and Guna Devi live with their four children in a single-room house at Kenari village in Jehanabad district. The family belong to the Musahar community and live in a Musahar
toli
(hamlet) here. The day the raid took place, March 20, 2019, Tempu wasn't at home – he had left early to get work as a
khalasi
(helper), lifting the harvest of landowners and transporting it to their houses.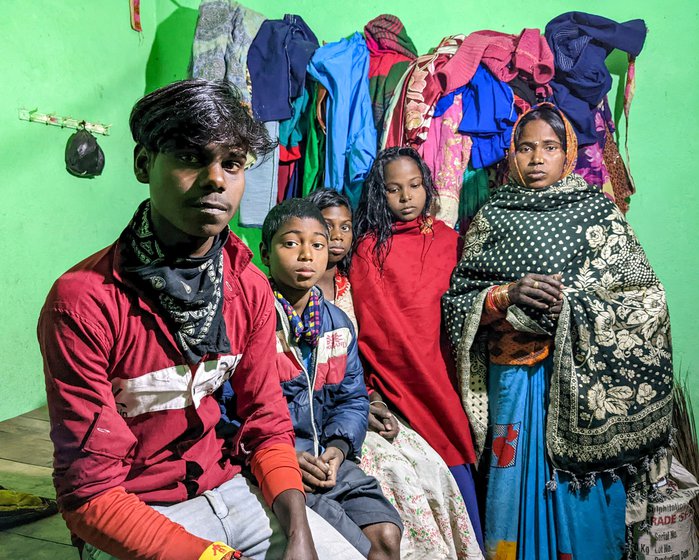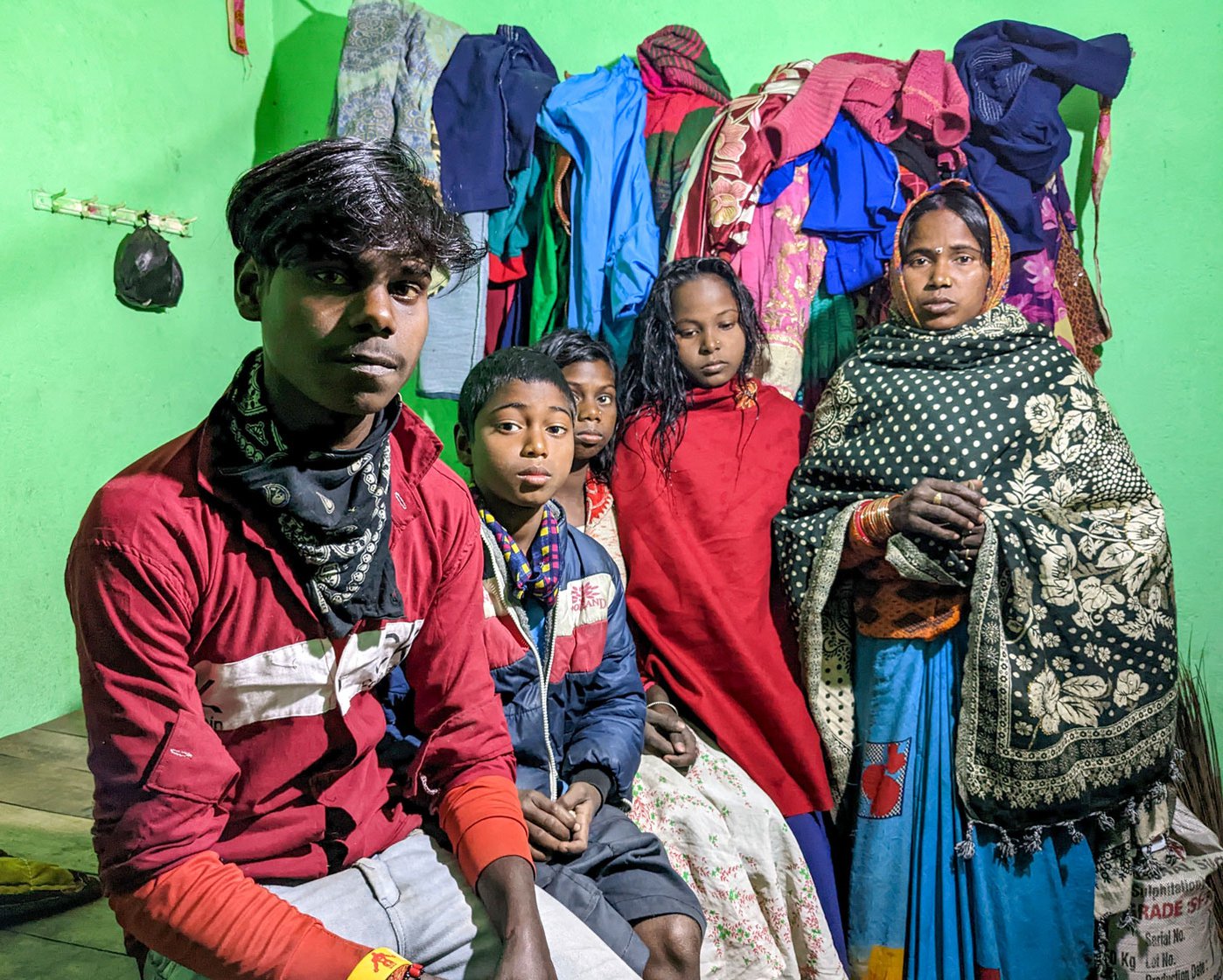 PHOTO • Umesh Kumar Ray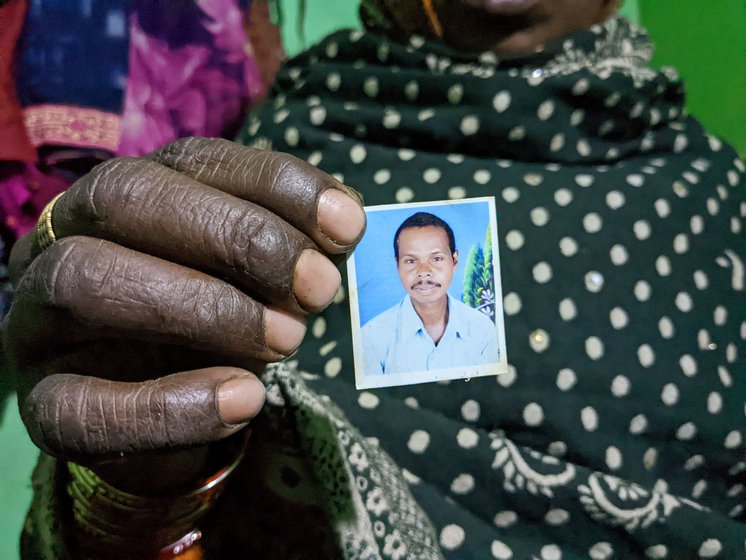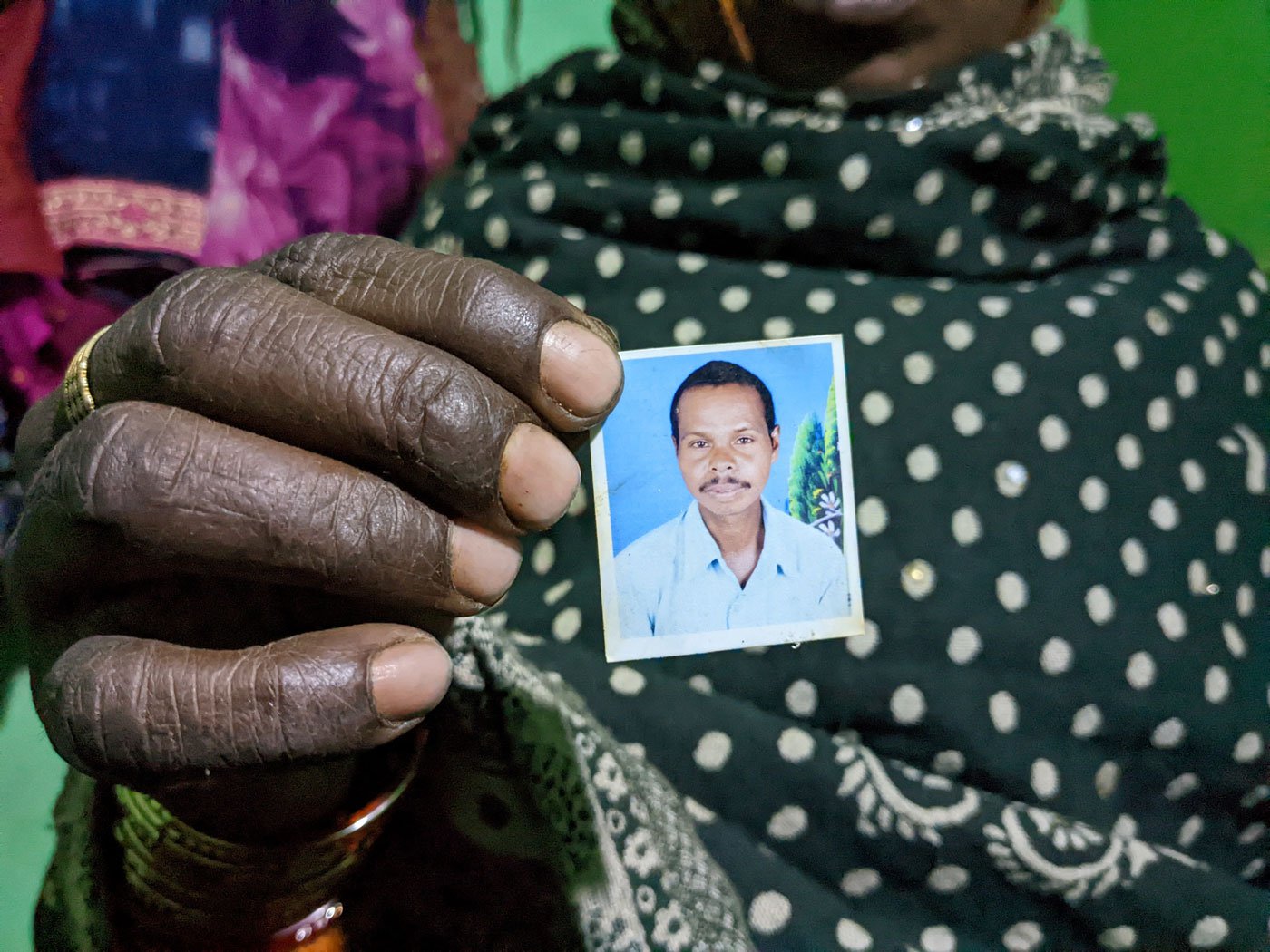 PHOTO • Umesh Kumar Ray
In January 2023, when PARI visited the toli, Guna Devi along with other women, men and children were warming themselves in the winter sun. Piles of garbage were all around and the stench was overpowering.
Kenari has a total population of 2,981 (Census 2011); a third of the people belong to Scheduled Castes. That includes Musahars, classified as Mahadalit in Bihar, and ranked among the poorest and most marginalised communities in the state – socially and educationally underprivileged.
They are also woefully uninformed about legal procedures and hence vulnerable. "It is not a coincidence that the first convicts under the liquor law were Musahar brothers. Demonisation of this community has a role in it," points out Mahendra Suman, editor of Patna-based Hindi magazine, Subaltern .
The Musahar brothers Suman is referring to are Painter and Mastan Manjhi, daily wagers, who were the first to be convicted under the liquor law. They were arrested in May 2017 and convicted within 40 days. They were given five years in jail and Rs. one lakh penalty for each.
The stigma surrounding the community, he adds, makes them easy targets in liquor cases. "They [police] know that if they will arrest Musahars, then no pressure groups or civil societies will protest against it [arrest]," says Suman who has worked and lived with the community for decades.
In Tempu's case, even though the alleged liquor was found outside his house, he was still convicted and sentenced to five years in jail and a Rs. one lakh fine.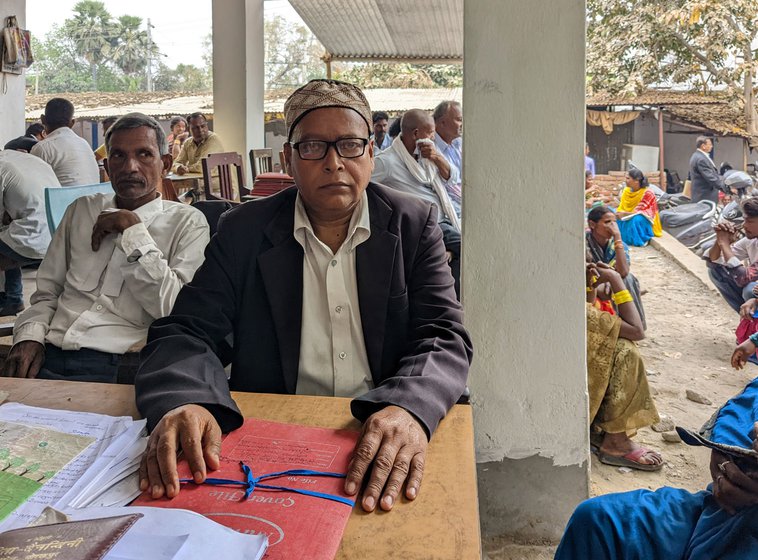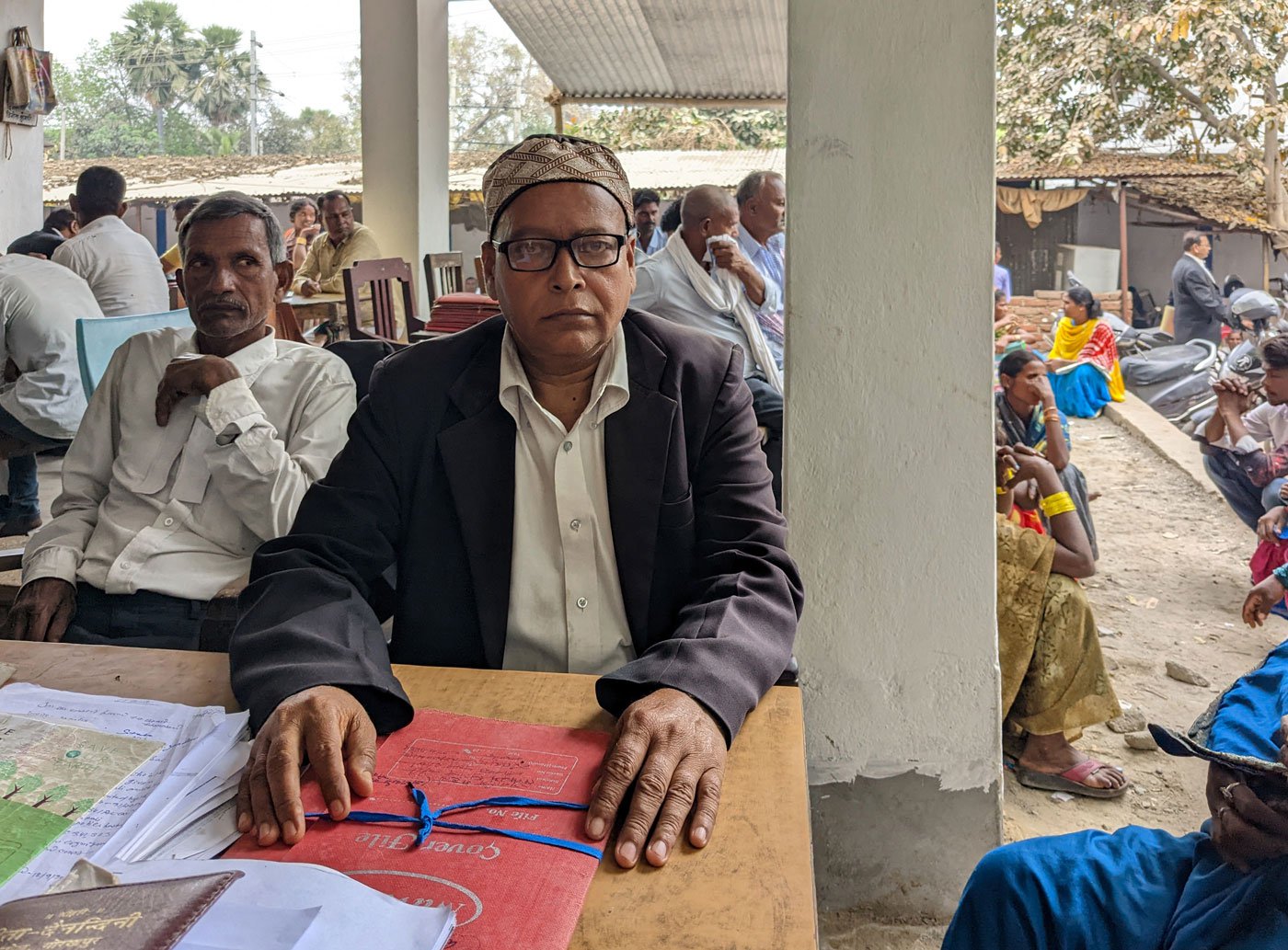 PHOTO • Umesh Kumar Ray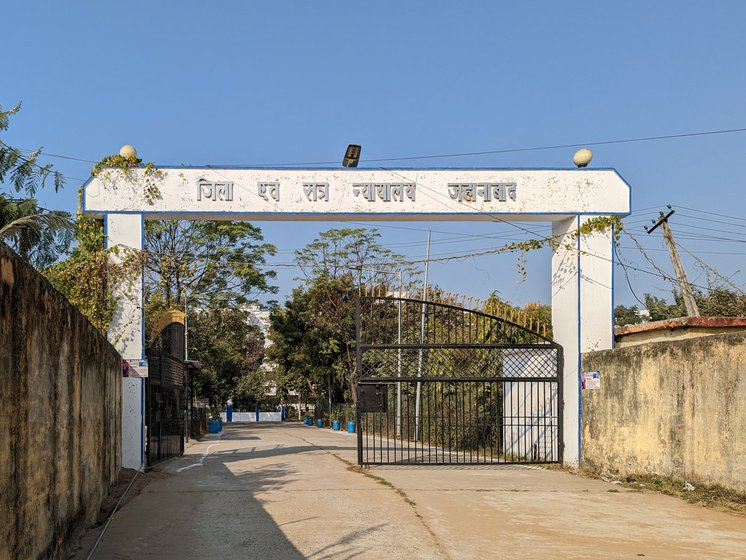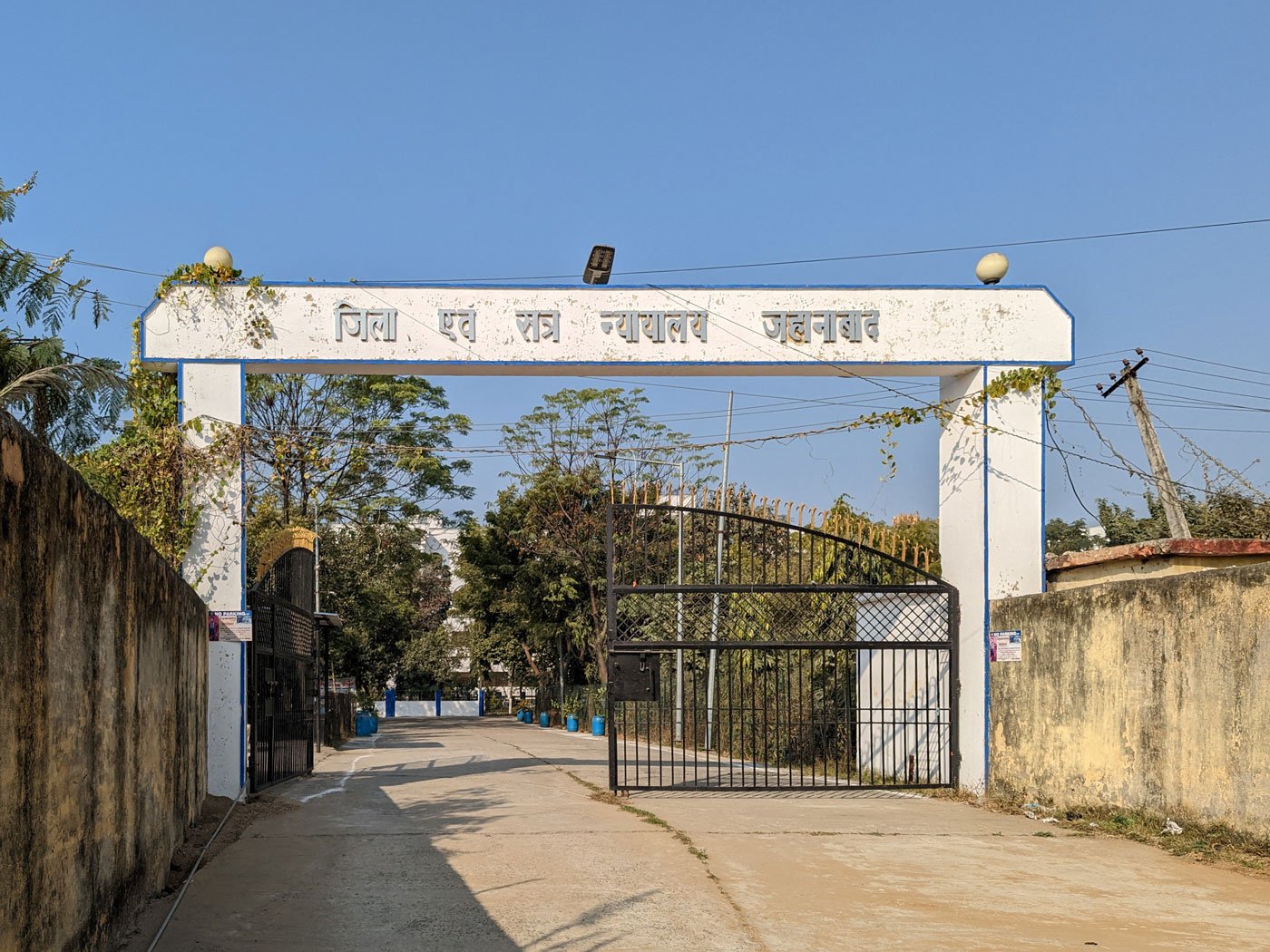 PHOTO • Umesh Kumar Ray
Jehanabad lawyer, Ram Vinay Kumar fought Tempu's case. Pointing to the gaps in the case he says, "Although the seizure list prepared in Tempu Manjhi's case carried the signatures of two independent witnesses, their testimonies were not produced. Rather the policemen involved in the raiding team testified in the court as witnesses."
Ram Vinay, 50, has been practicing at the district courts here for the last 24 years. "I told Tempu Manjhi to ask his relatives to be the defense witness in court. But his family members did not get in touch with me, so I failed to present anything in defense of the accused."
A similar lack of independent witnesses landed another Musahar, Ramvriksha Manjhi, in serious legal trouble. A tola sevak , Ramvriksha (name changed) was escorting Mahadalit children to school in Kanta, a hamlet in Jehanabad's Ghosi (also Ghoshi) block.
The 45-year-old matriculate is employed as a village helper by the state's education department, and his job is to escort and also teach young children at the Kanta government primary school.
Ramvriksha's arrest took place at a busy road crossing when he had almost reached the school. "Suddenly around a dozen policemen appeared and one of them grabbed me by the collar," he says recalling the events of March 29, 2019. Brandishing a white plastic gallon vessel, the cops told him that six litres of liquor had been confiscated from his house. (The family says that the police never came to their home.)
He was marched off to the Sakurabad police station and charged under the prohibition act.
Ramvriksha believes that his arrest is related to an incident that took place shortly before this. He was leaving for school when he saw policemen standing on the road obstructing the way. He asked them to move and in response, he says, "the police abused me and even slapped me," and then half an hour later he was arrested.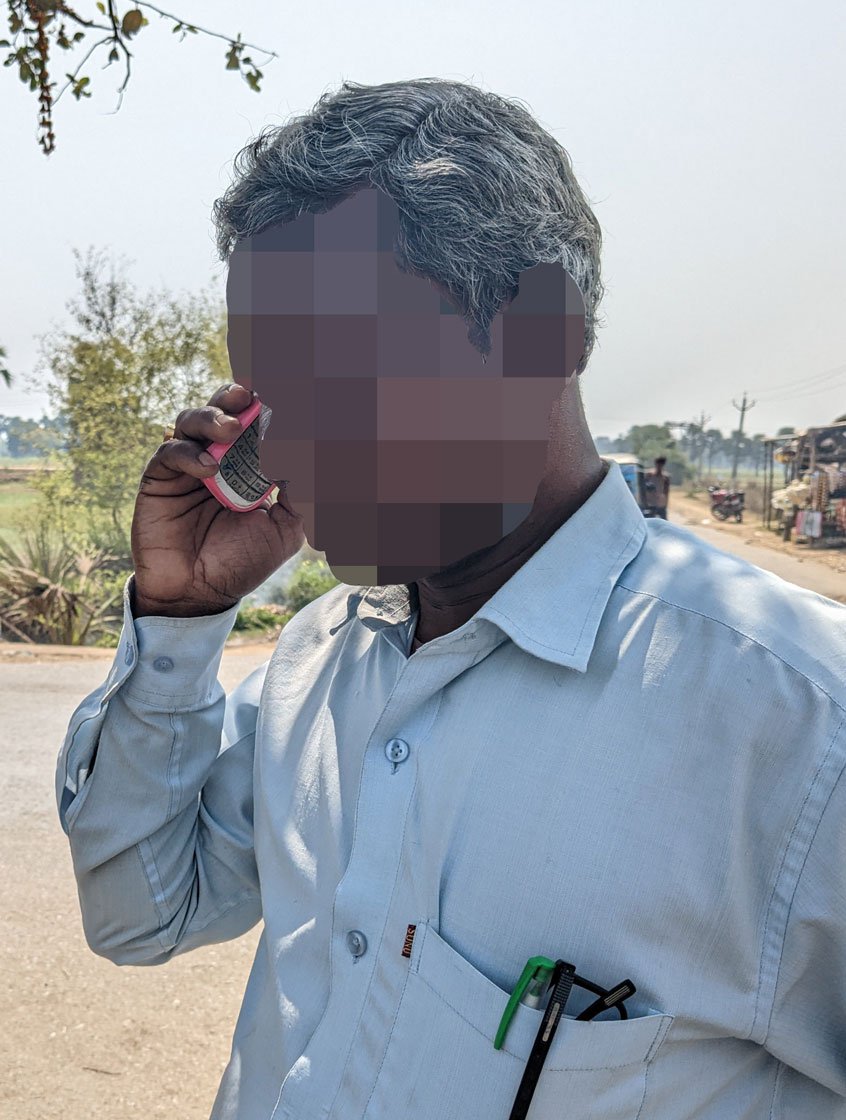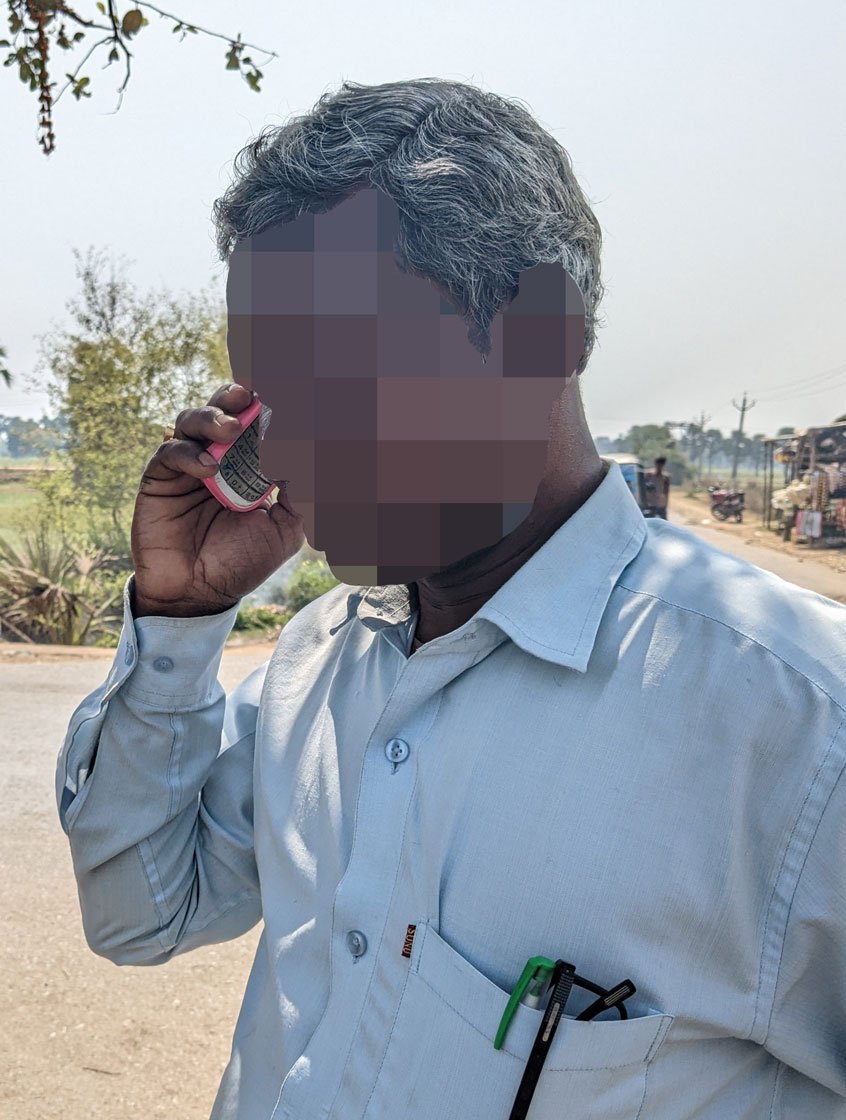 PHOTO • Umesh Kumar Ray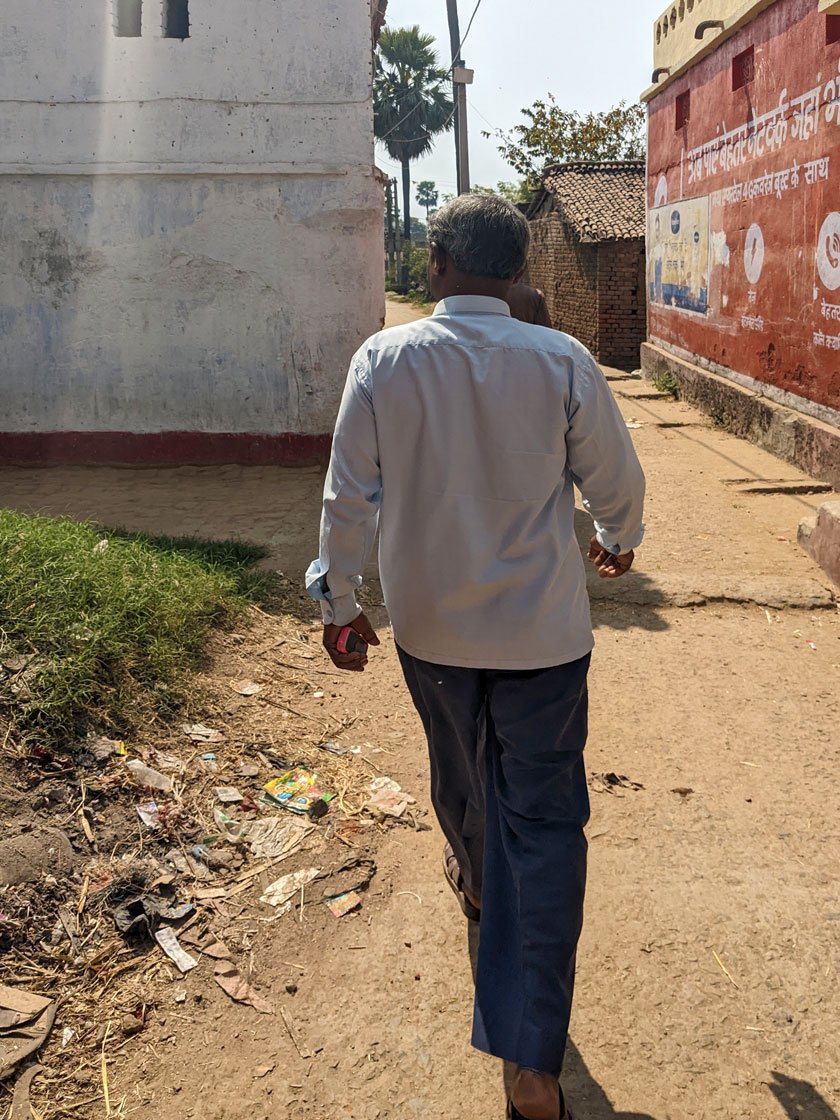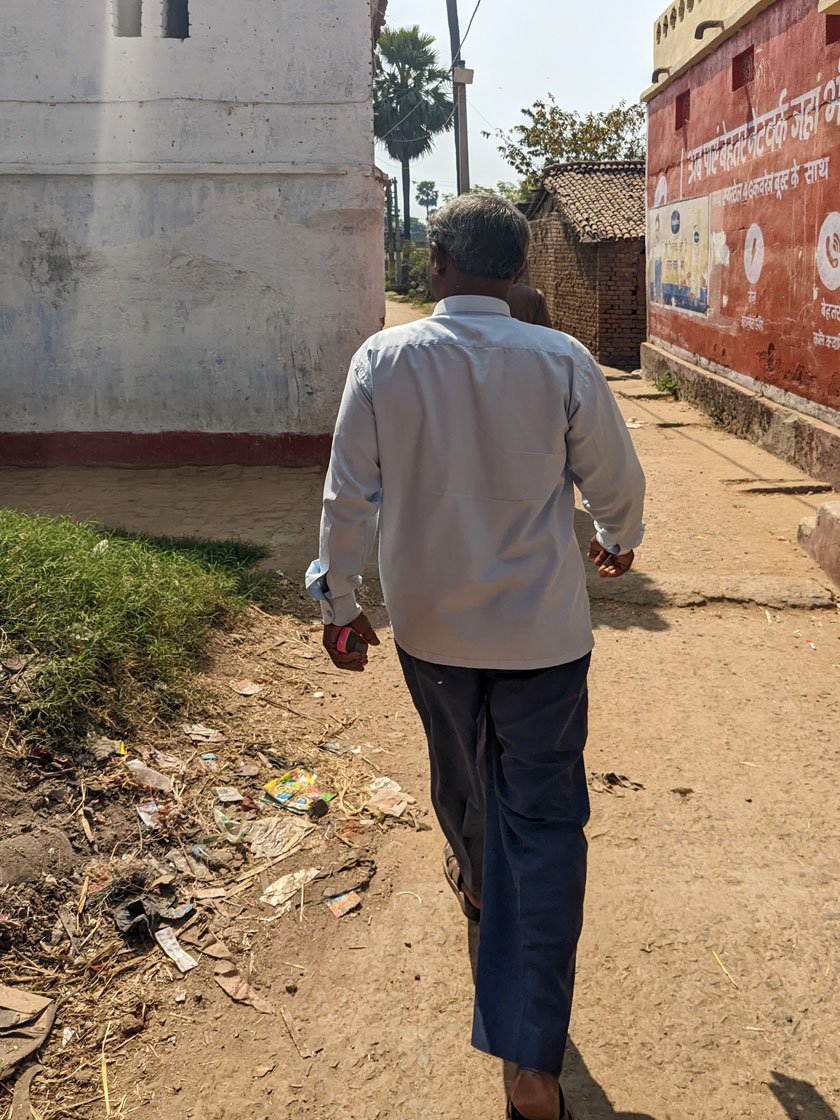 PHOTO • Umesh Kumar Ray
A crowd gathered around, seeing the police. "The place was packed with people when I was caught, but the police did not ask anyone to be a witness, nor did they get any independent person to sign the seizure register," he says. Instead, his FIR says that villagers had fled at the time of his arrest.
"There have to be independent witnesses, or the danger of biased testimonies will come up if the police become the witness," adds lawyer Jitendra Kumar who has been practicing at Jehanabad court and has represented multiple accused in liquor-ban-related cases in his long career.
Jitendra says that when the police go for raids, policemen involved in the raiding party are used as witnesses. This is illegal and should not be tenable in a court of law, he adds.
When the police arrive on the scene at a raid, bystanders throng the area. But he says, despite that, "members of the raid party [raiding squad composed of police-people] are made witnesses. This greatly reduces the chances of the arrested person to prove their innocence."
"We have requested the court to make it mandatory that a video of confiscations is done during raids," he says. "Unfortunately, our words are not given any importance."
Bihar's prohibition law has been in place since April 2016. Every district has a separate Excise Court for cases related to prohibition so that they can be heard on a fast-track basis.
Lawyers and the men they are representing say that the pressure to resolve prohibition cases quickly has led to the police manipulating the situation.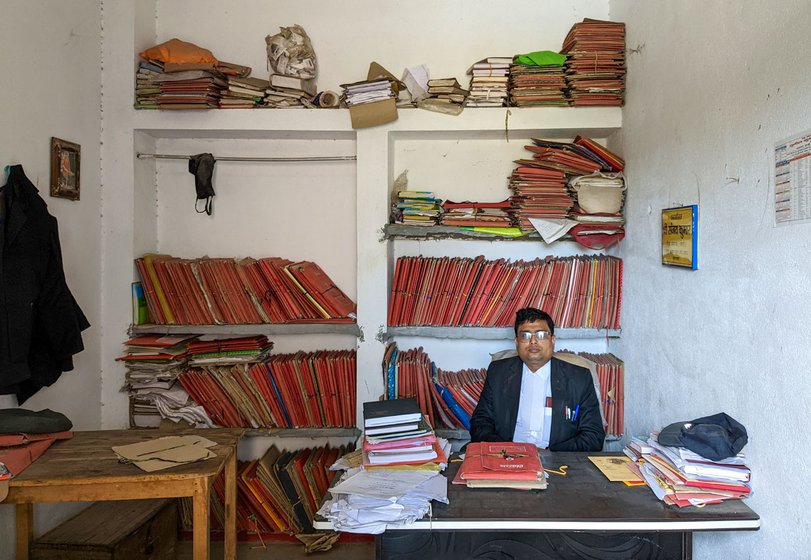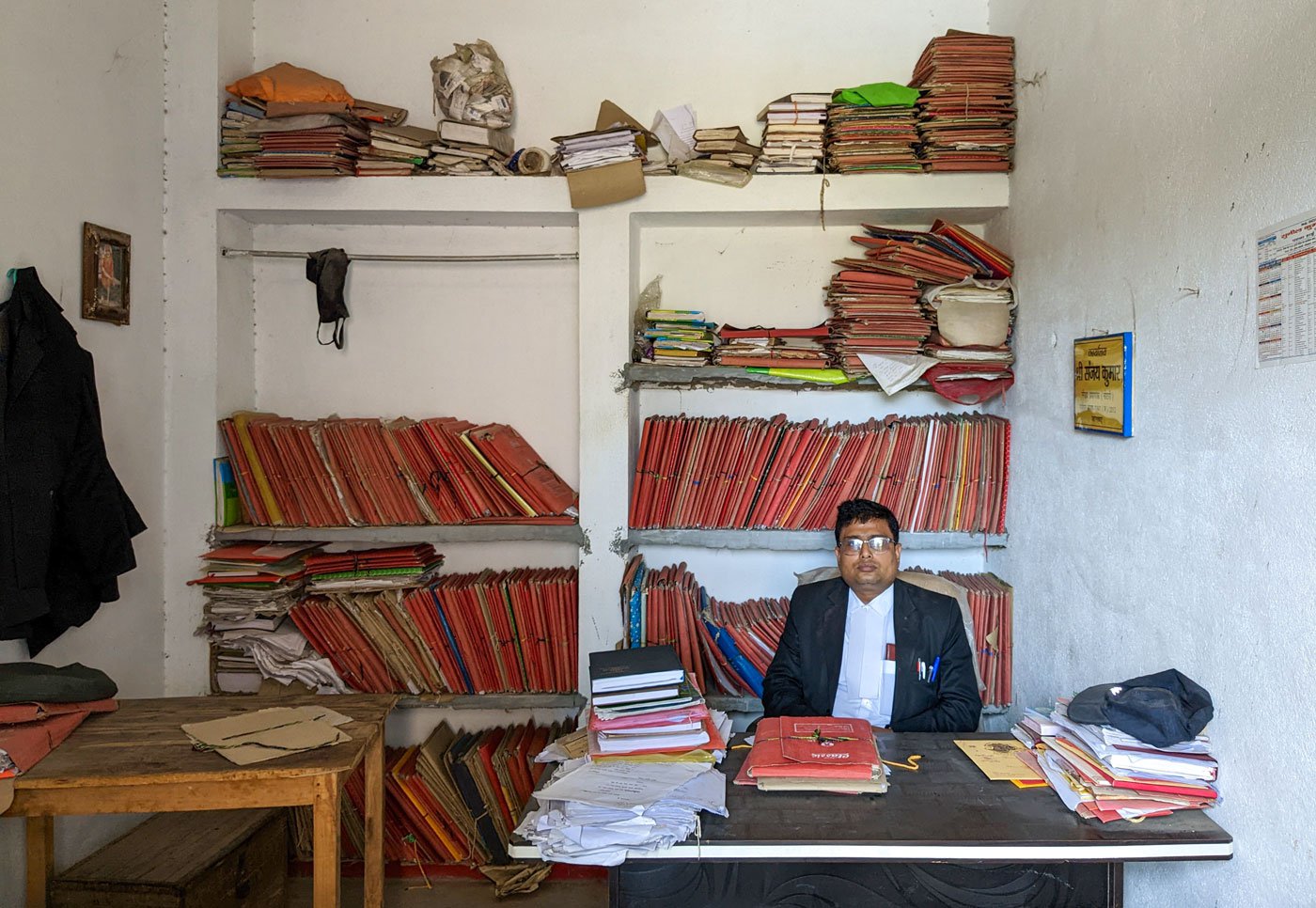 PHOTO • Umesh Kumar Ray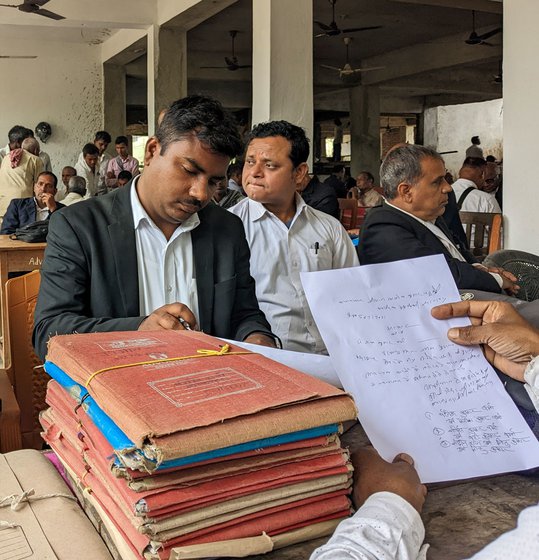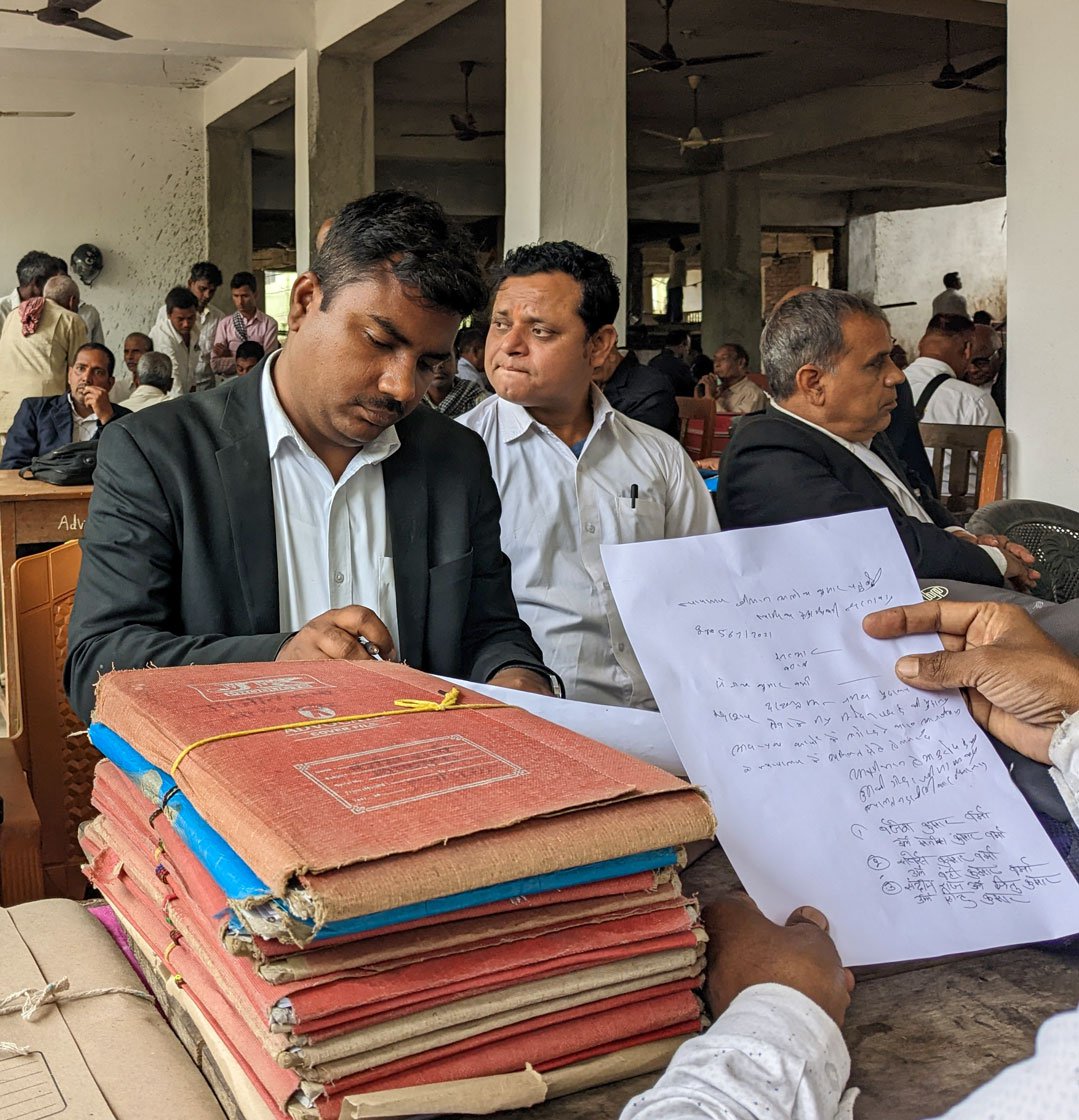 PHOTO • Umesh Kumar Ray
According to a 24 January 2023 report by Live Law , a website reporting on court proceedings, till May 11, 2022, a total of 3,78,186 cases were registered under the prohibition act. Although the courts have started their hearings on 1,16,103 of these, only 473 cases have had their proceedings completed by 11 May 2022.
In March 2022, the former Chief Justice of the Supreme Court, N.V. Ramana had pointed out that bailable cases relating to prohibition are crowding the courts, leading to a slowdown in other case proceedings.
Lawyer Sanjeev Kumar who practices at Jehanabad court says, "The government has diverted abundant resources towards excise cases, and sharply reduced the priority for others."
It took 22 days for the Jehanabad court to grant Ramvriksha Manjhi's bail. During that time, his family had to run around to arrange things and ended up spending around Rs. 60,000 on court proceedings, roughly six times his monthly salary. Now out of jail, his next hearing will come up in August. "The case has been pending for four years. The expenses have also increased," he says.
He has four children – three daughters and a son – whose ages range from seven to 20 years. The eldest daughter is 20 years old, and the family cannot think about her marriage until this is over. Ramvriksha says, "I don't feel like going to school and teaching. I am under mental stress...sleeping only two hours instead of five hours."
Guna Devi has spent Rs. 25,000 to pay the munshi at the court. "I went to the court once or twice and met a munshi over there, no lawyer," she says, unable to read any of the papers put in front of her.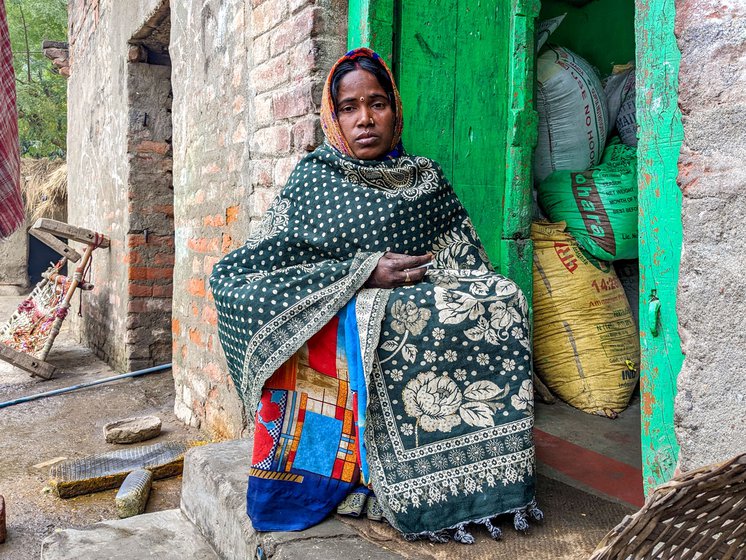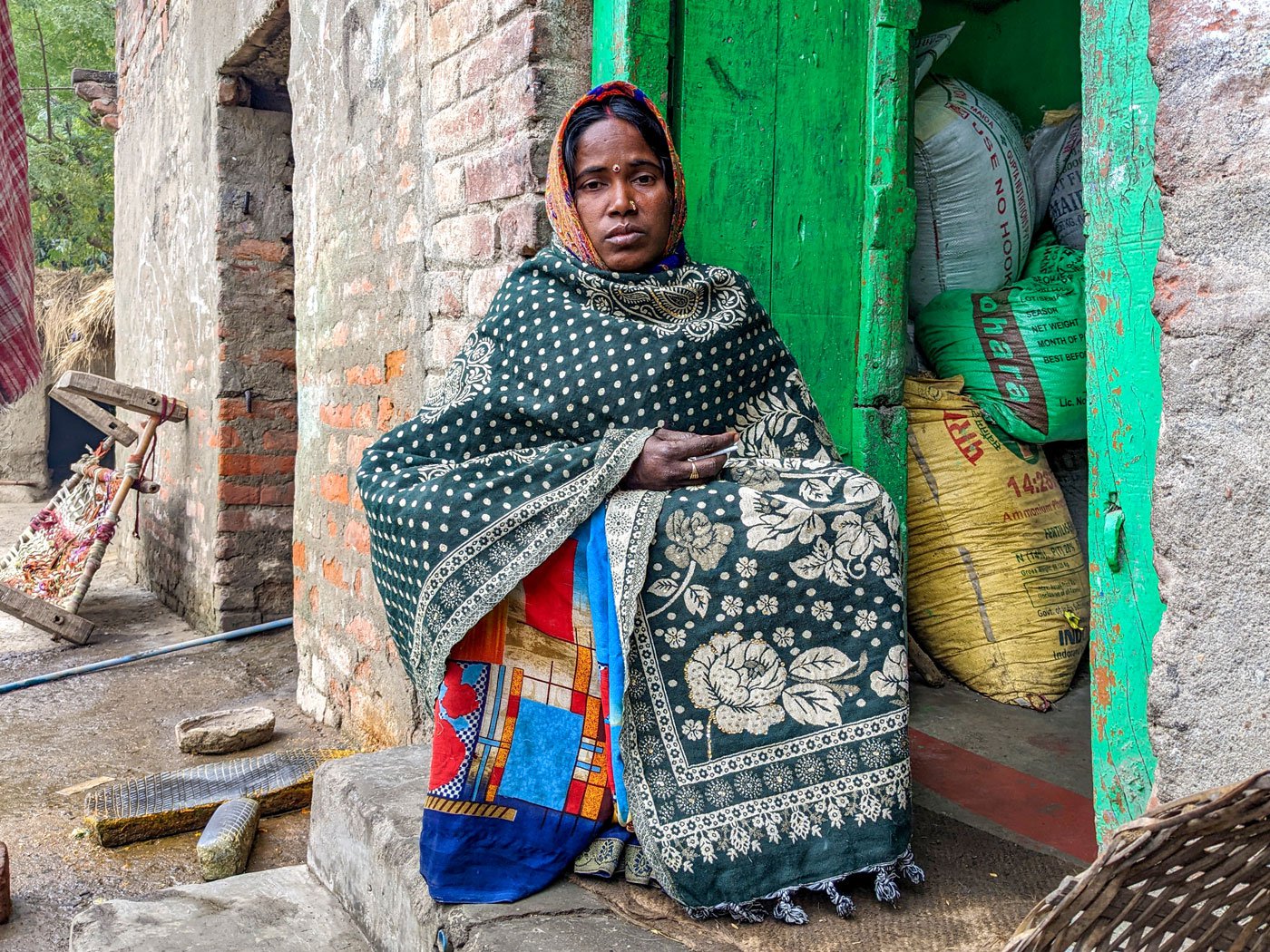 PHOTO • Umesh Kumar Ray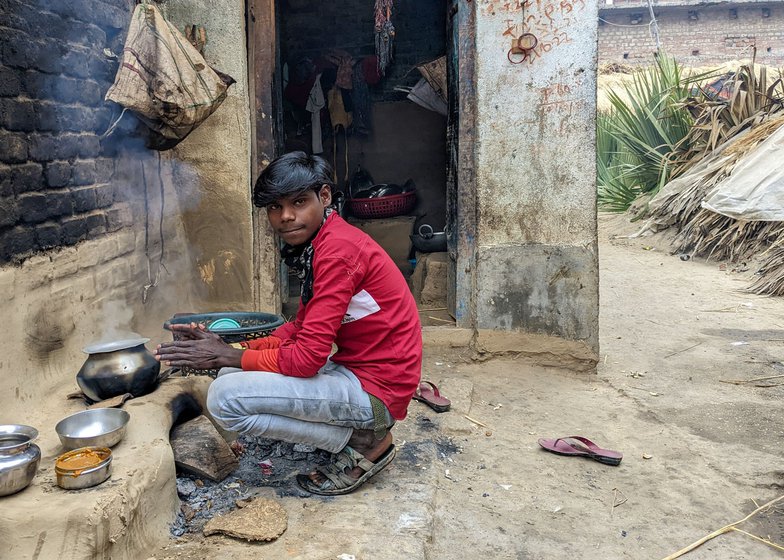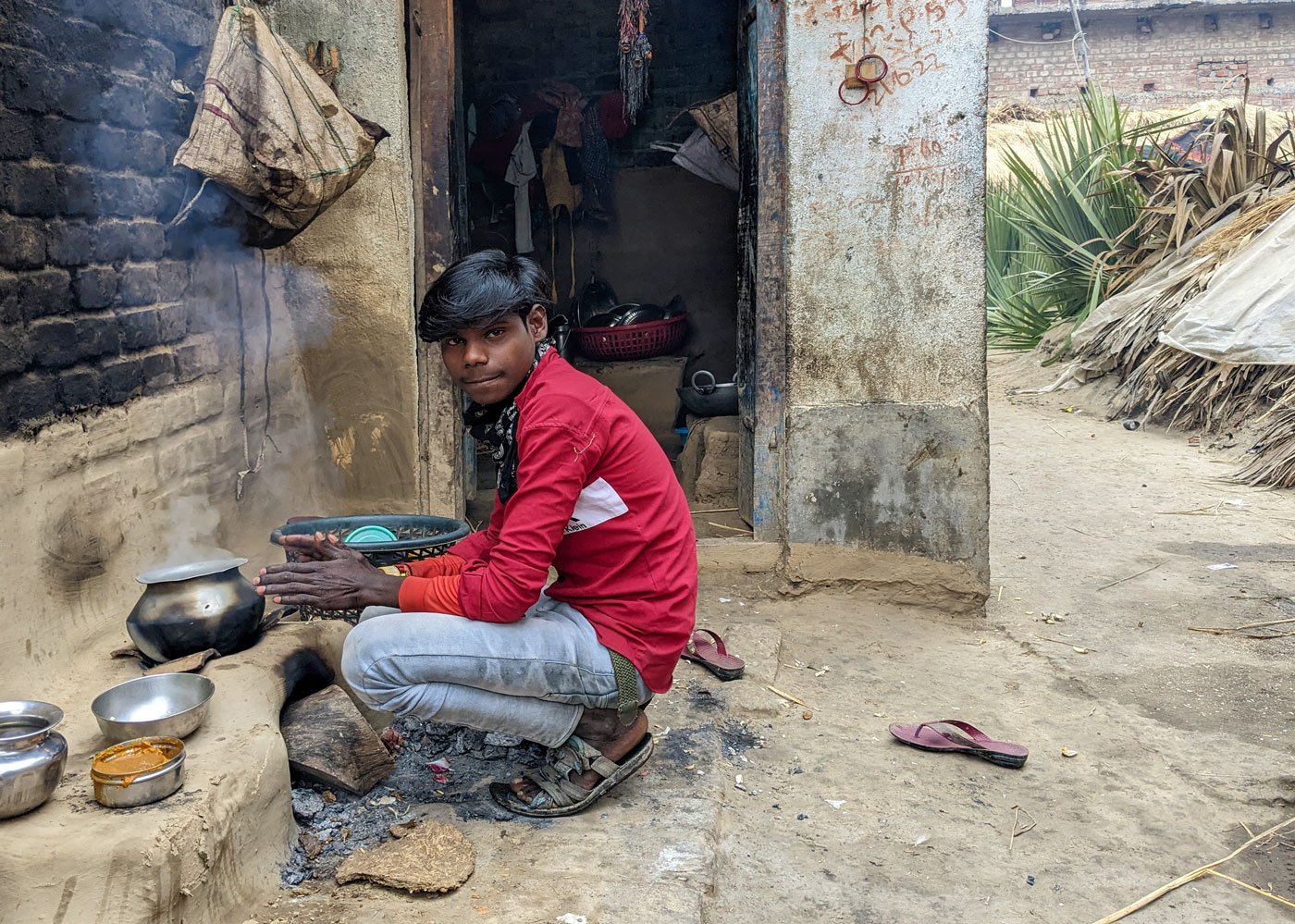 PHOTO • Umesh Kumar Ray
Since Tempu was imprisoned, his family has been struggling to eat. They have no land and Guna Devi only gets agricultural labour work during sowing and harvesting seasons. Their four children — two girls and two boys, are all aged between 10 and 15.
Pointing to her lanky 15-year-old son, Rajkumar, she says in her native Magahi, " Bauaa tani-mani kama hayi [my son earns a bit]." Rajkumar used to study in Class 5 when his father went to jail in 2019, but since then he has dropped out of school and carries loaded sacks in the market, earning Rs. 300 a day. Being a minor, even this job is hard to come by.
Meanwhile, the police have accused Guna Devi in a separate prohibition-related case and marked her as 'absconding'.
"To avoid getting arrested, I go to a relative's place to spend the night with my children. If they catch me too, what will happen to my four kids?"
The names of some places and people have been changed.
This story is supported by a fellowship in memory of a trade unionist from Bihar who championed the struggles of marginalised people in the state.