"Look! My motor has been buried in the soil," says Devendra Rawat as he tries to dig out his pump that is partially submerged in flood water. Devendra is a farmer in Sund, a village in Madhya Pradesh's Shivpuri district. "The floods have eroded my land and my three motors have partially sunk beneath the surface. Even a well has collapsed. What am I to do now?" asks the 48-year-old.
Situated in Narwar tehsil , Sund lies in the middle of two distributaries of the Sindh river. When the river flooded in August 2021 it caused widespread devastation in this village of 635 people (Census 2011). Devendra says he can't remember the last time there was such a flood. "The floodwater has destroyed thirty bighas [roughly 18 acres] of paddy. My family has permanently lost six bighas [roughly 3.7 acres] to the erosion caused by this flood," he adds.
The village in Kali Pahadi is completely surrounded by floodwater, and resembles an island. Now when there is excessive rain, villagers crossing to the other side are forced to either wade through the water or swim.
"During the flood, our village was submerged for three days," says Devendra. Government boats rescued people except for 10 to 12 who chose to stay back. The rescued villagers either camped in the neighbouring market or went to live with their relatives in other villages. There was a power outage during the flood and it took a month for it to be restored, recalled Devendra.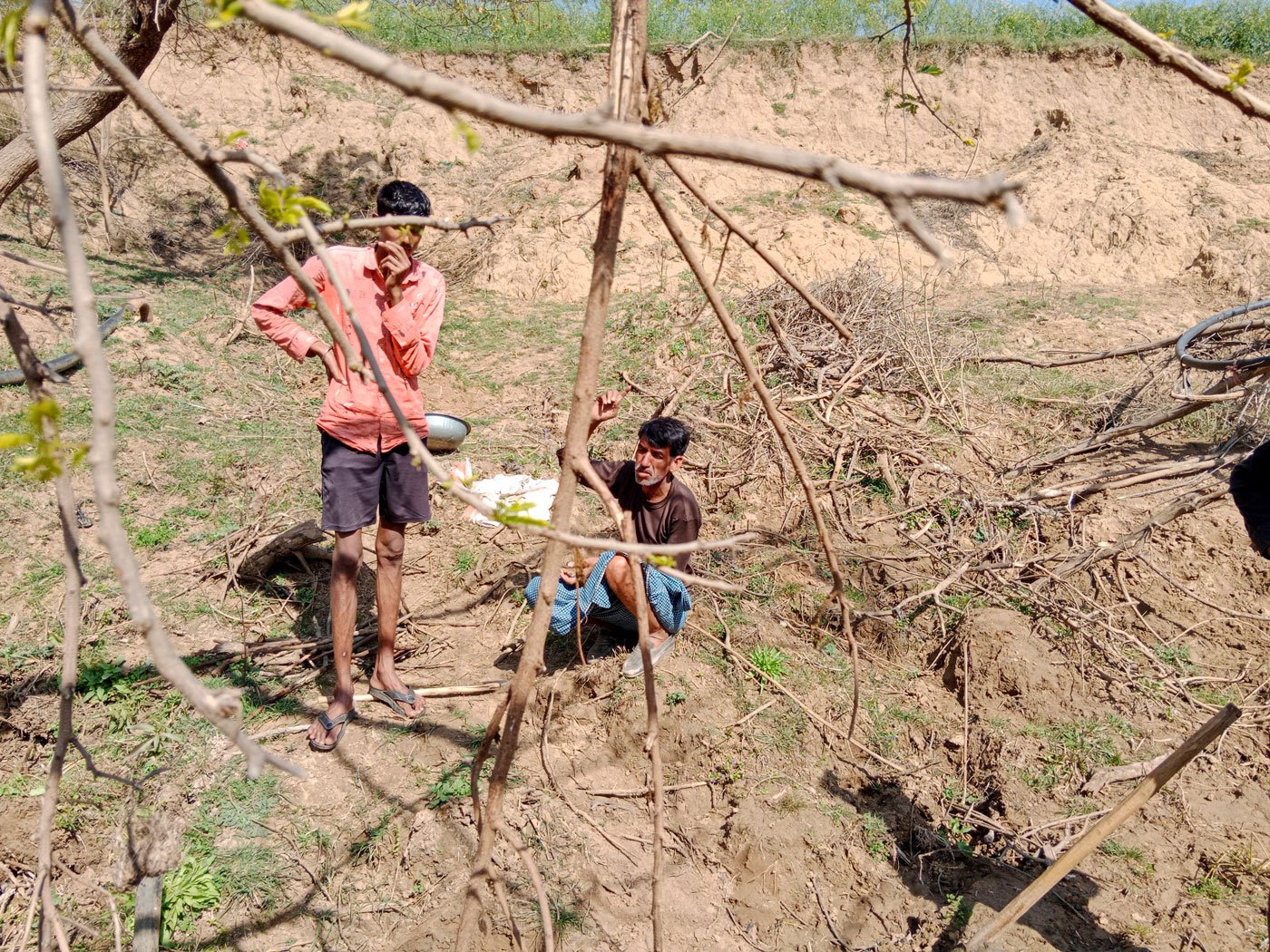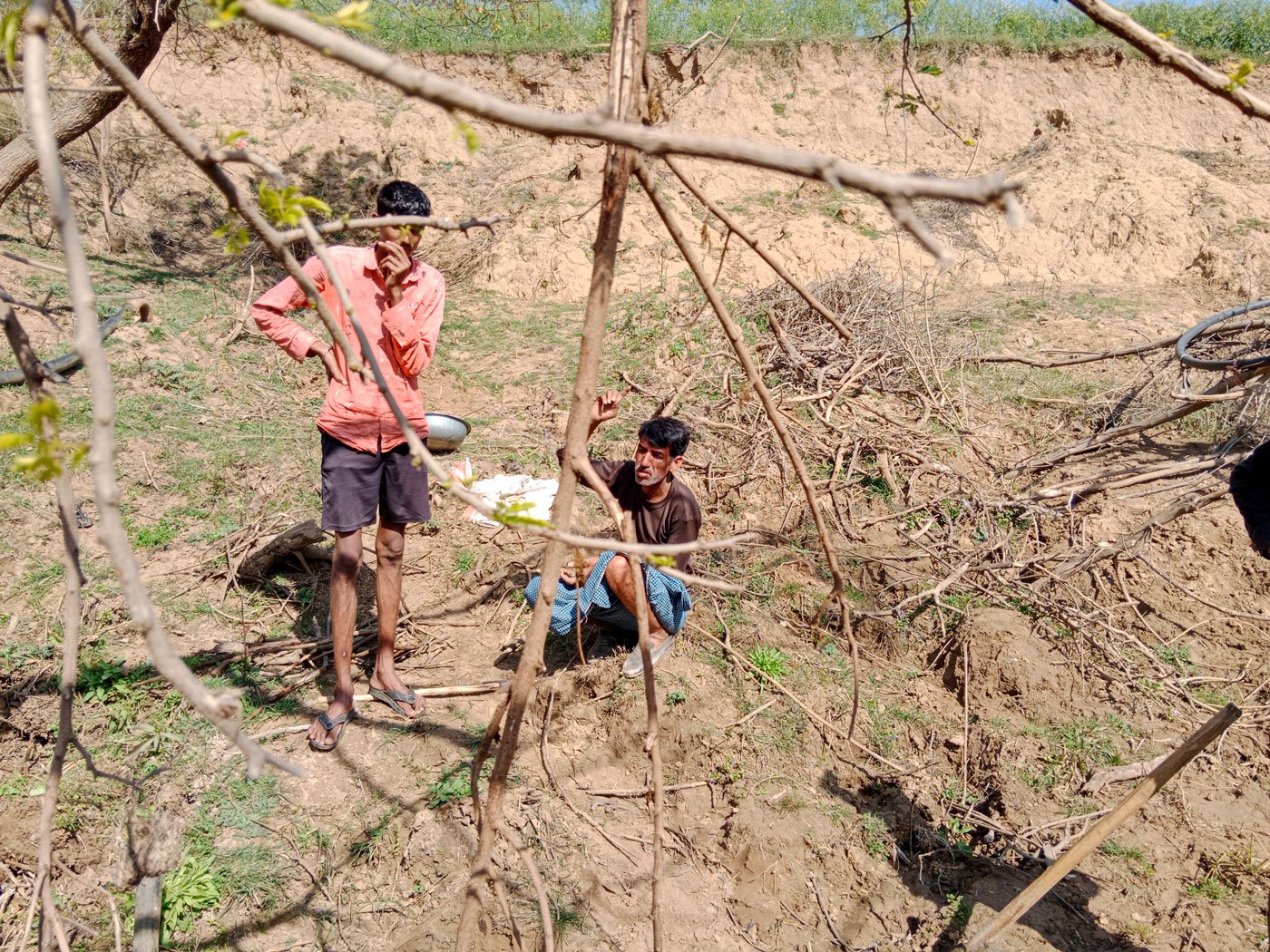 PHOTO • Rahul
In the year 2021, between May 14 to July 21, western Madhya Pradesh saw a 20 to 59 per cent drop in rainfall, says the Meteorological Department of India.
But just a week later, between July 28 to August 4, rainfall was 60 per cent above normal. There was an onrush of water in the two large dams situated on the Sindh river — Atal Sagar dam at Marikhera and Mohini dam at Narwar. Authorities opened the gates of the dams and Sund was under water. "We had no option but to open the flood-gates. To save the dam from collapsing we had to release the water. August 2-3, 2021 saw heavy rains and that's why such a situation was created," says Atal Sagar Dam's SDO, GL Bairagi.
Whenever there is excessive rainfall in Madhya Pradesh, it is the Sindh that is affected the most. "Sindh is part of the Ganges basin. It is not a river that begins in the Himalayas; it flows from south to north and it depends on rainwater," says Bipin Vyas, a professor in the bioscience department of Barkatullah University in Bhopal.
The floods have also affected the crop-cycle. "Our paddy and tili [sesame] has been devastated. We couldn't even properly cultivate wheat this year," says Devendra. Mustard is cultivated in large tracts across Sindh's riverine basin. After the flood, many farmers preferred to plant mustard.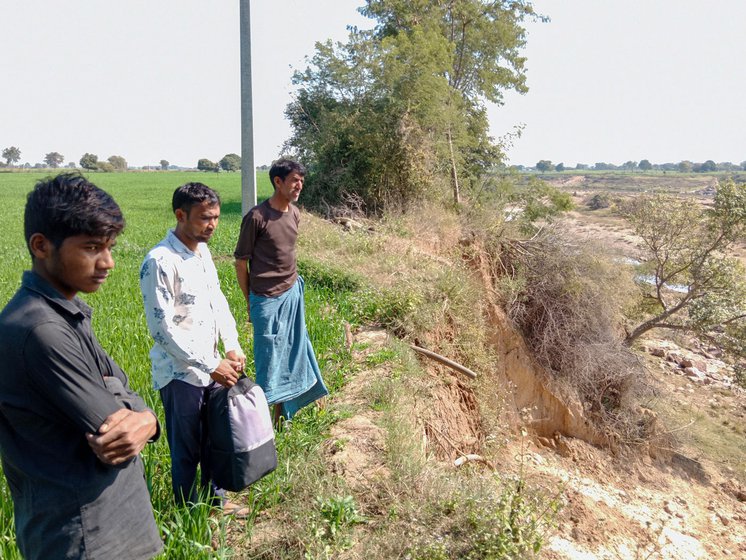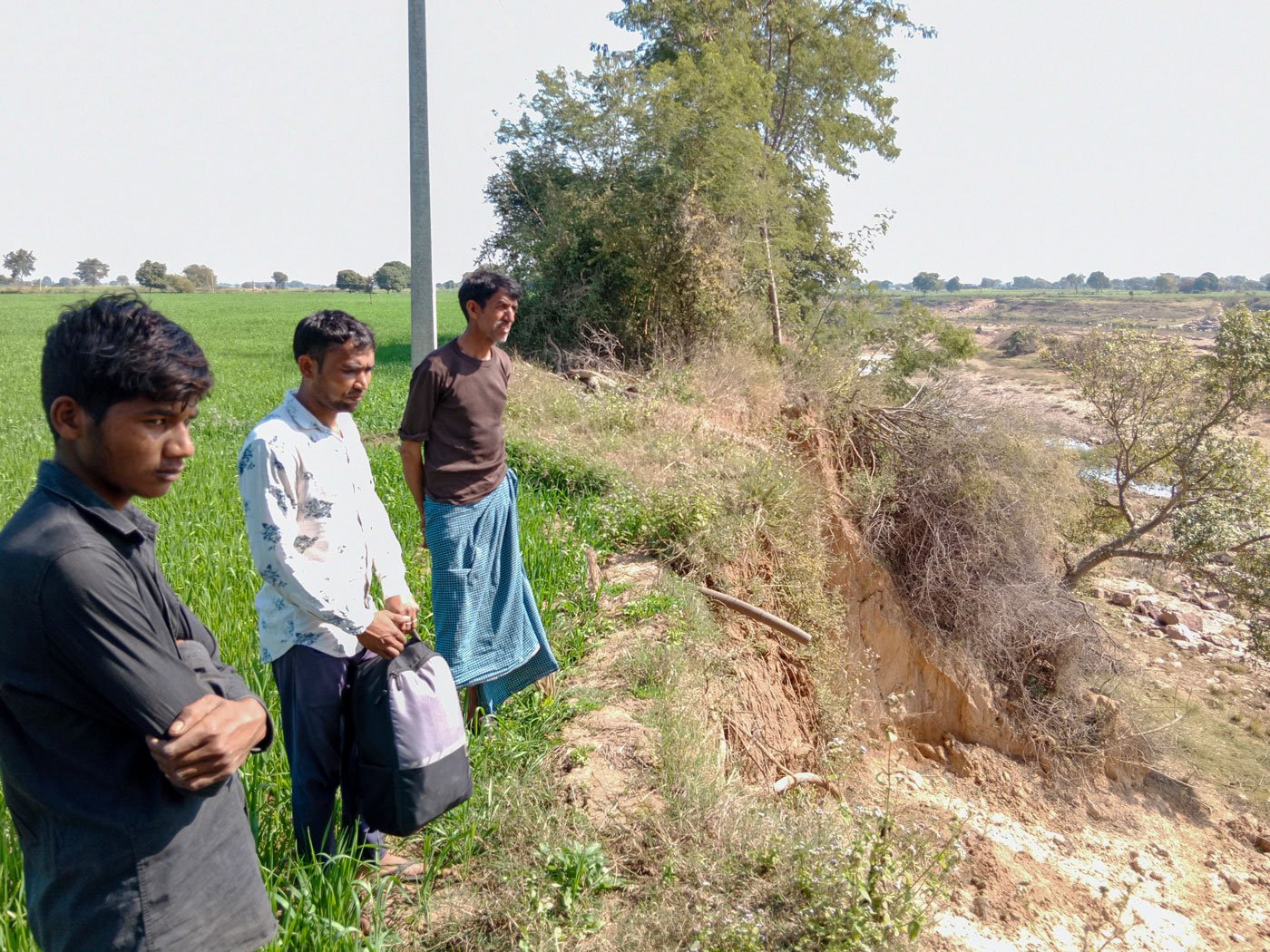 PHOTO • Rahul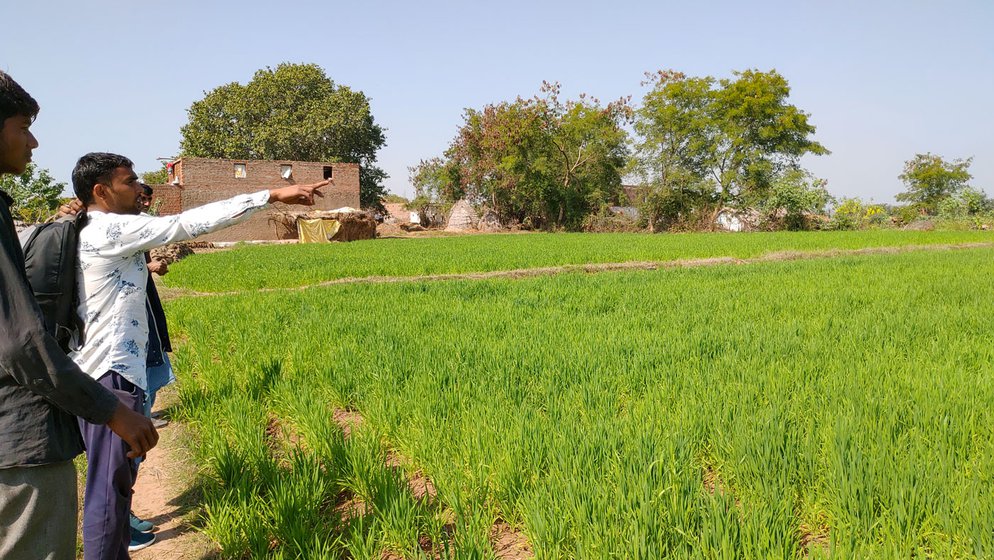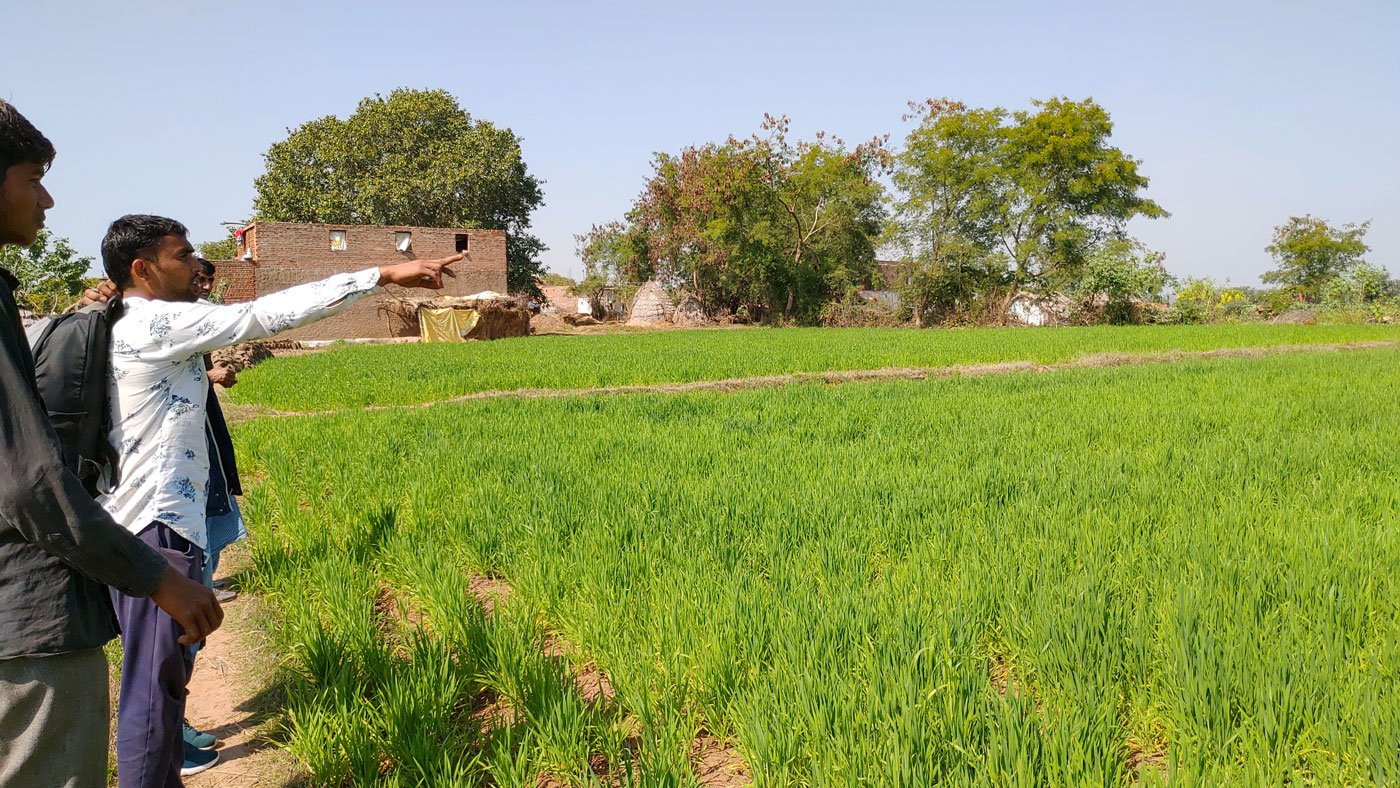 PHOTO • Aishani Goswami
Speaking about losses incurred due to climate change, Devendra's nephew, Ramnivas said, "Due to the changes in the climate, heavy rains and floods keep destroying our crops. Then there is the constant risk of damage [to the plants] from excessive heat."
He said that after the flood, the patwari (keeper of village records) and sarpanch came to check on the villagers and they also promised to arrange for compensation.
"For my ruined paddy, I was compensated at the rate of 2,000 rupees a bigha [roughly 0.619 acres]," says Devendra. "If our paddy wasn't devastated by the floods, we would have gotten a profit of at least three to four lakh rupees," Ramnivas adds.
Devendra's family depends solely on agriculture. The market rate of crops went down due to the lockdown. Since the pandemic, the situation has worsened for the family. Both, Devendra's daughter and his niece got married in 2021. "Corona had made everything so expensive but the marriages had already been arranged so we had no option but to go ahead," Devendra explains.
Then with no warning, in the month of August 2021 the floods arrived and pushed the family further into financial distress.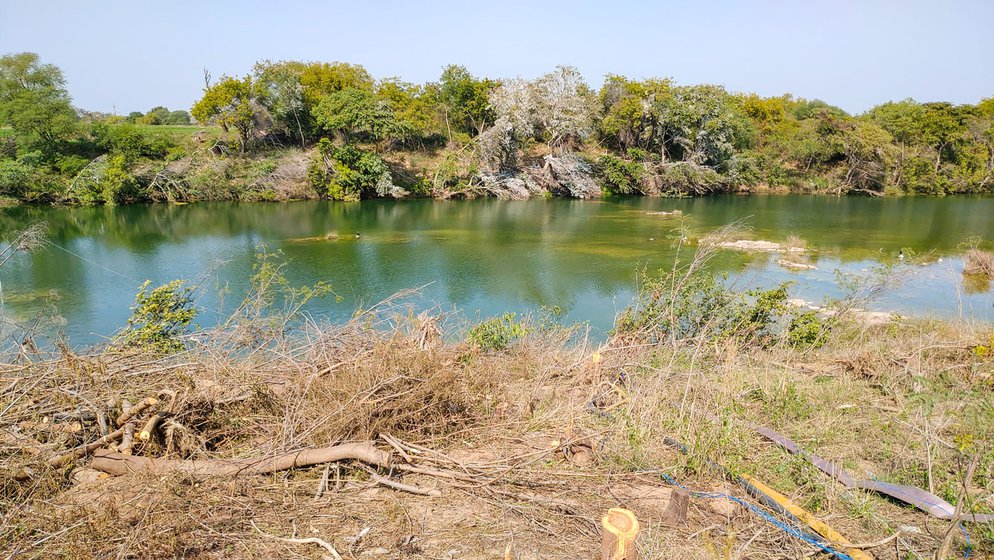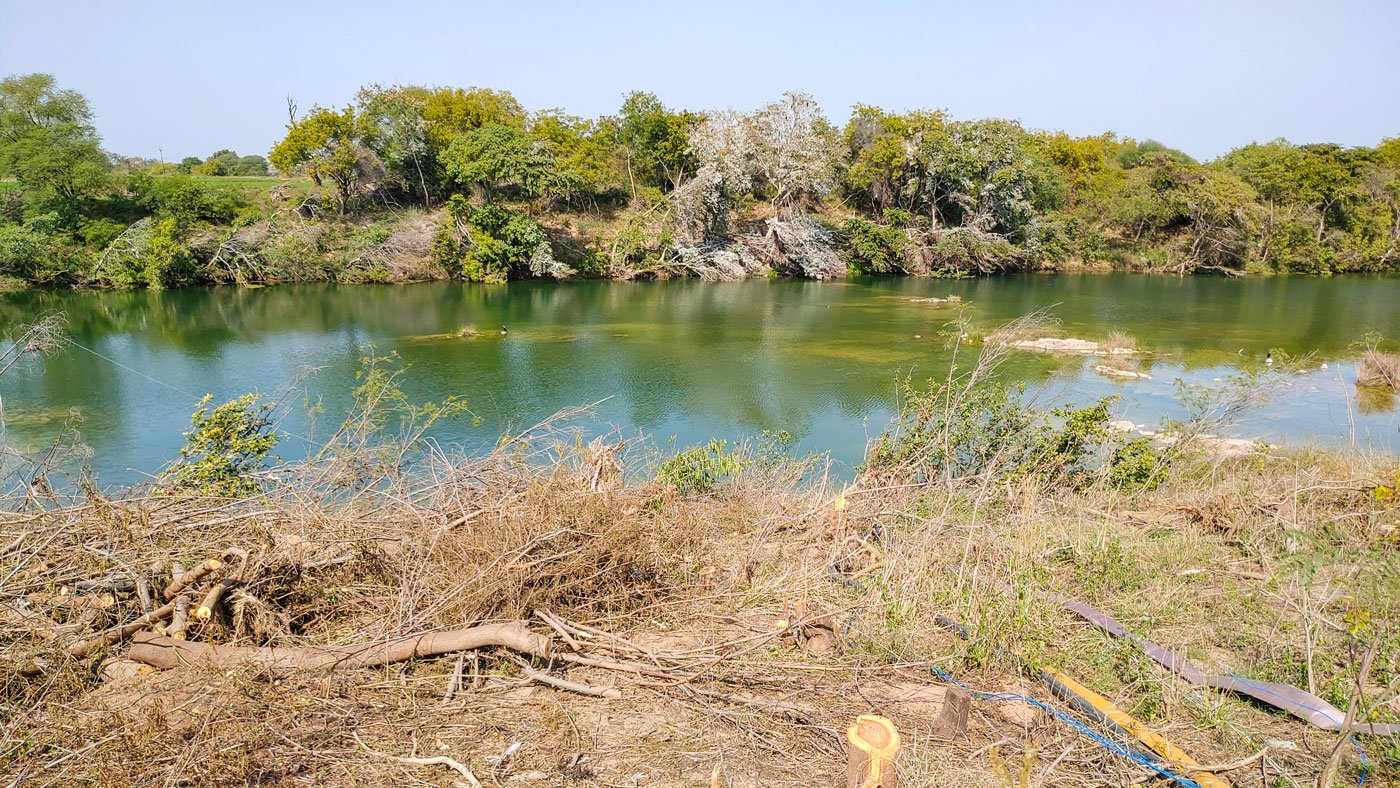 PHOTO • Aishani Goswami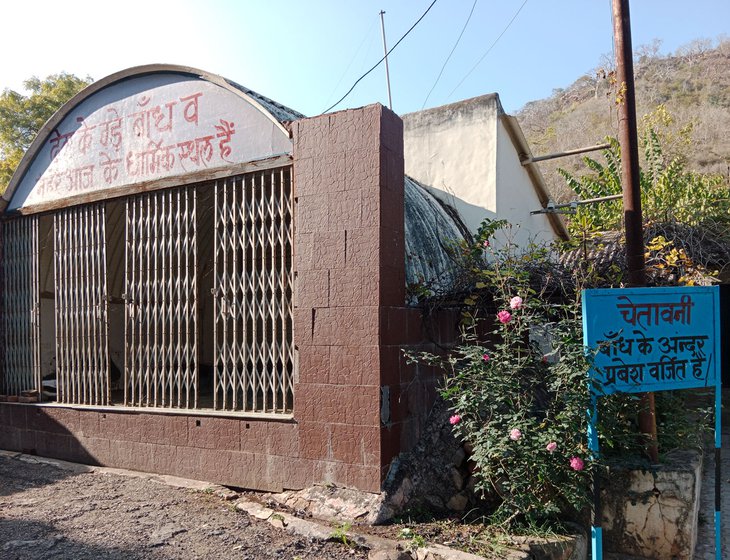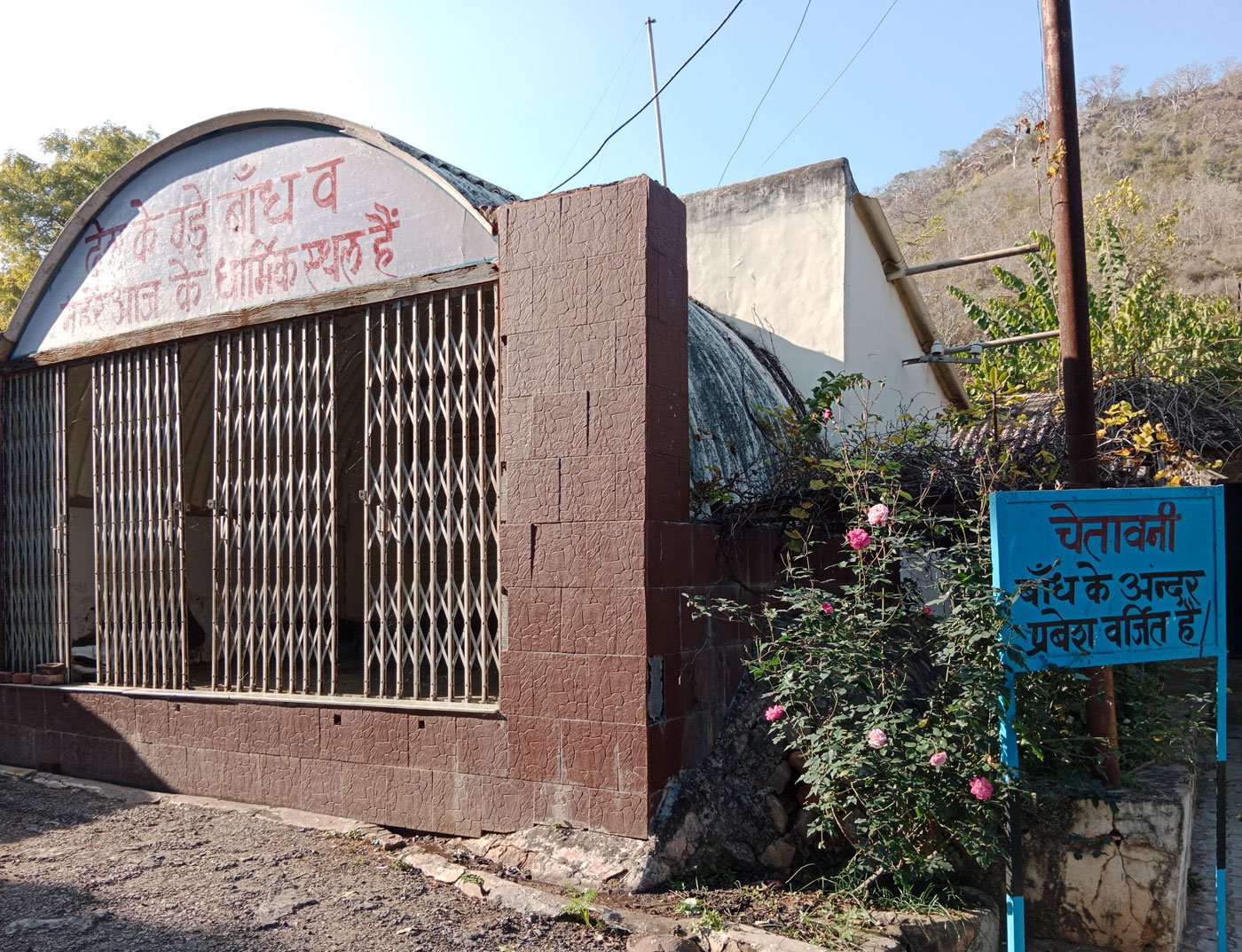 PHOTO • Rahul
On the banks of the Sindh river in Tilaitha village in Indergarh tehsil, Sahab Singh Rawat looks at his farm and points out, . "Unseasonal rains have completely destroyed 12 and a half bighas [roughly 7.7 acres] of sugarcane." Farmers said that it rained heavily in the winter of 2021 in Datia district, as a result of which they had to deal with loss of crop and income.
The homes in Sund were saved as they are situated on elevated ground. But Sumitra Sen of Kalipahadi gram panchayat remembers how they were continuously measuring the water level and kept a bag of five kilos of grain ready so they could escape up a hill at a moment's notice.

Sumitra Sen is 45 years old and does wage labour work and cooks in a nearby school. Her husband Dhanpal Sen, 50 has been working in a pouch manufacturing company in Ahmedabad for the last decade. Their younger son Atindra Sen, 16, also works there. Sumitra, who belongs to the Nai community, has acquired a BPL (Below Poverty Line) card from the government.

Vidyaram Baghel of Madanpura village in Seondha block said he lost three bighas (roughly two acres) of farmland to the floods. "No crop was left and now the soil is covered in sand," Vidyaram says.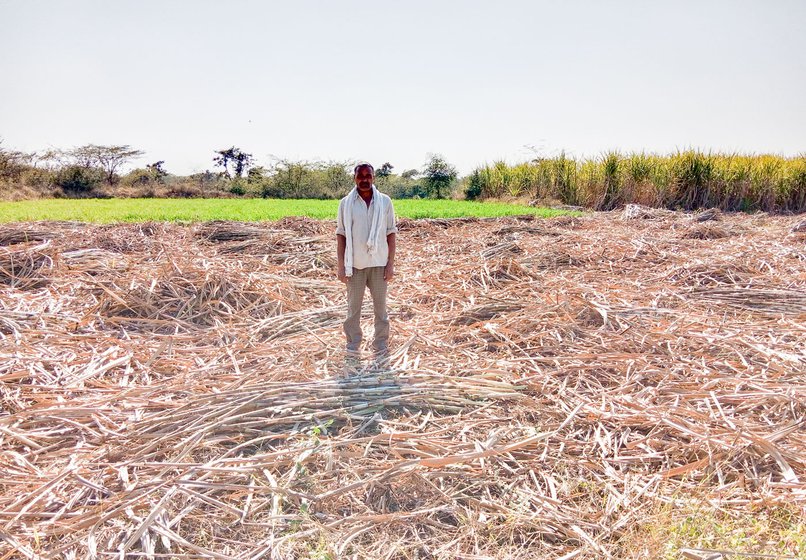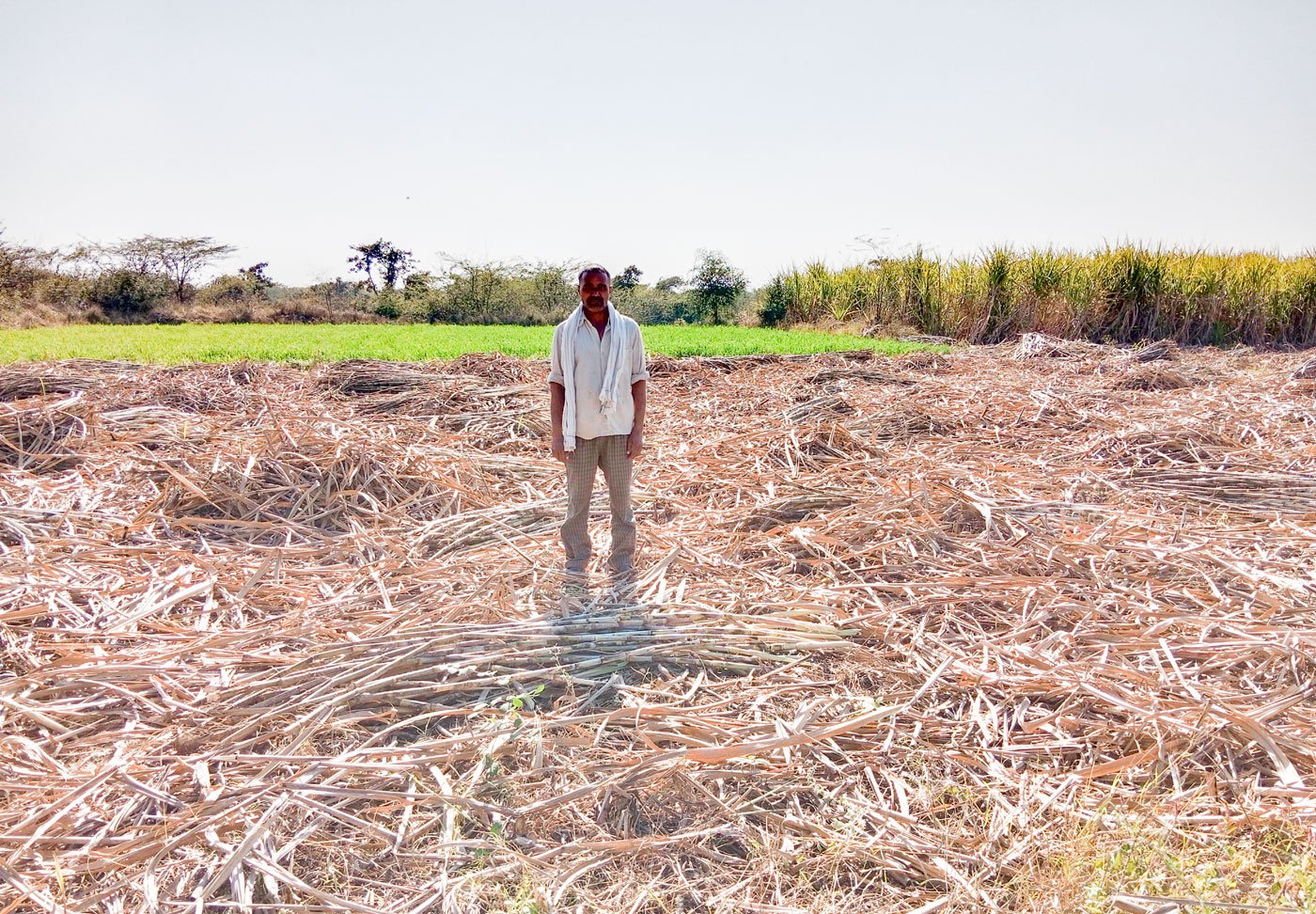 PHOTO • Rahul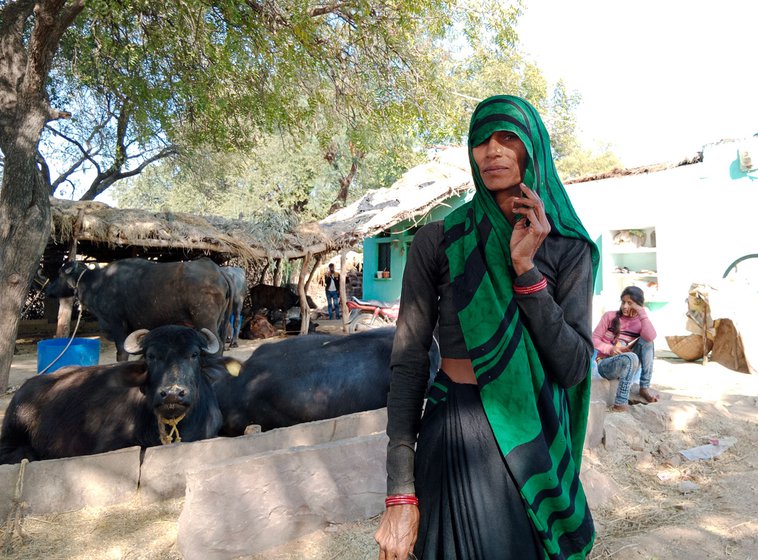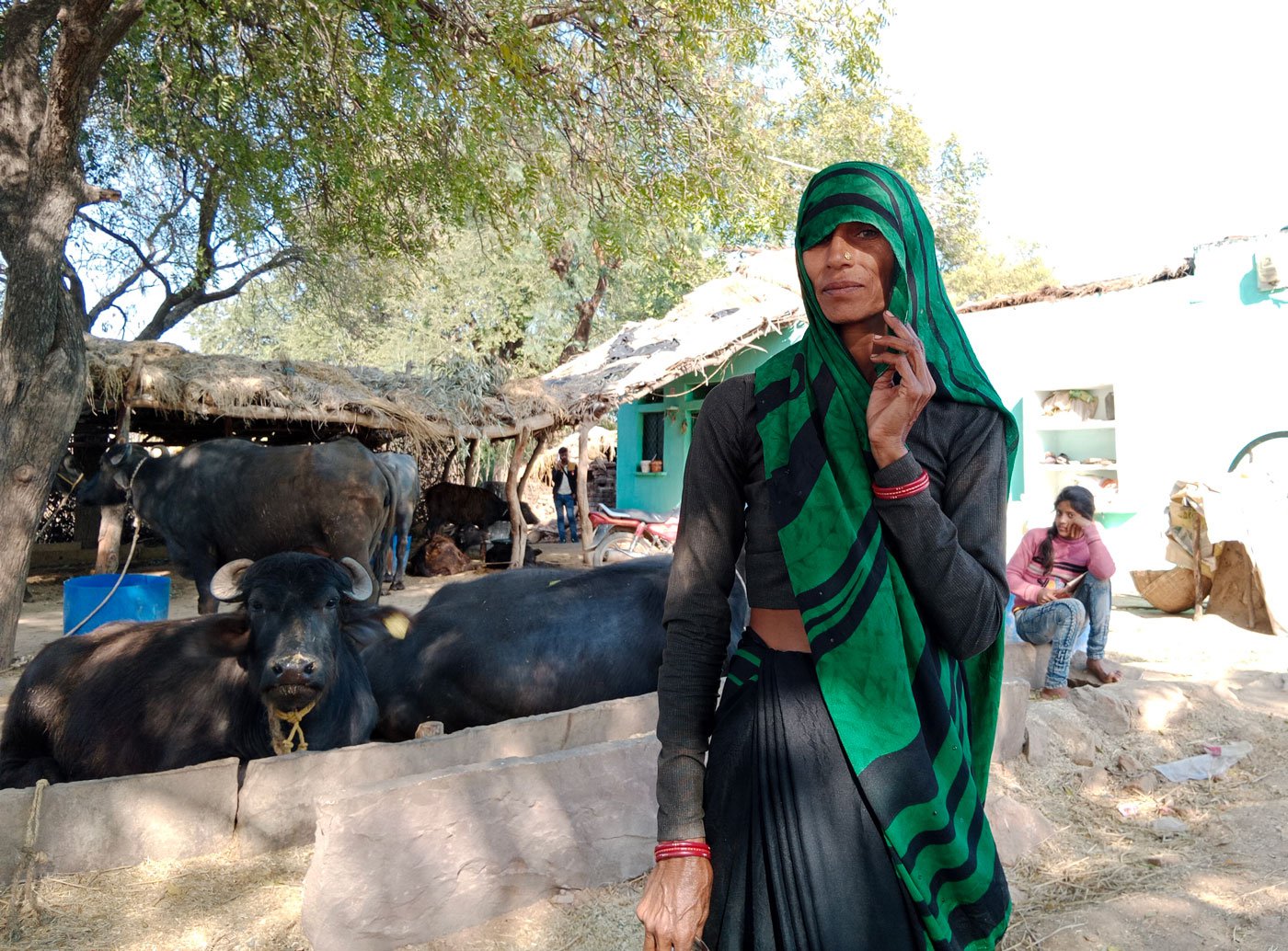 PHOTO • Rahul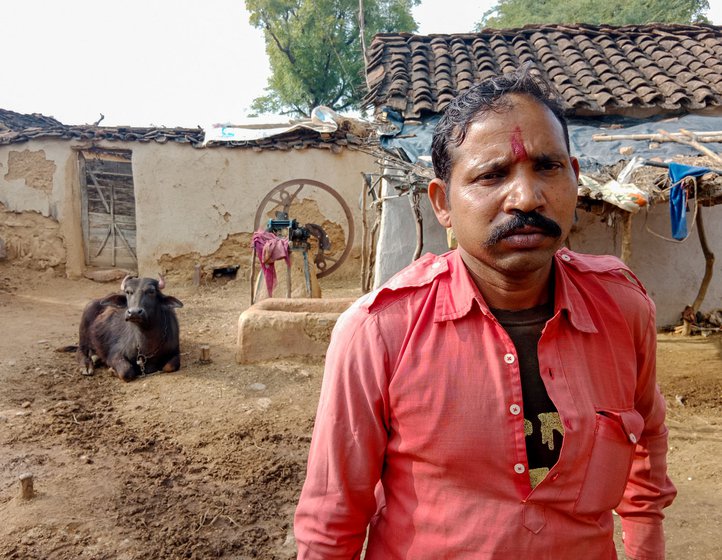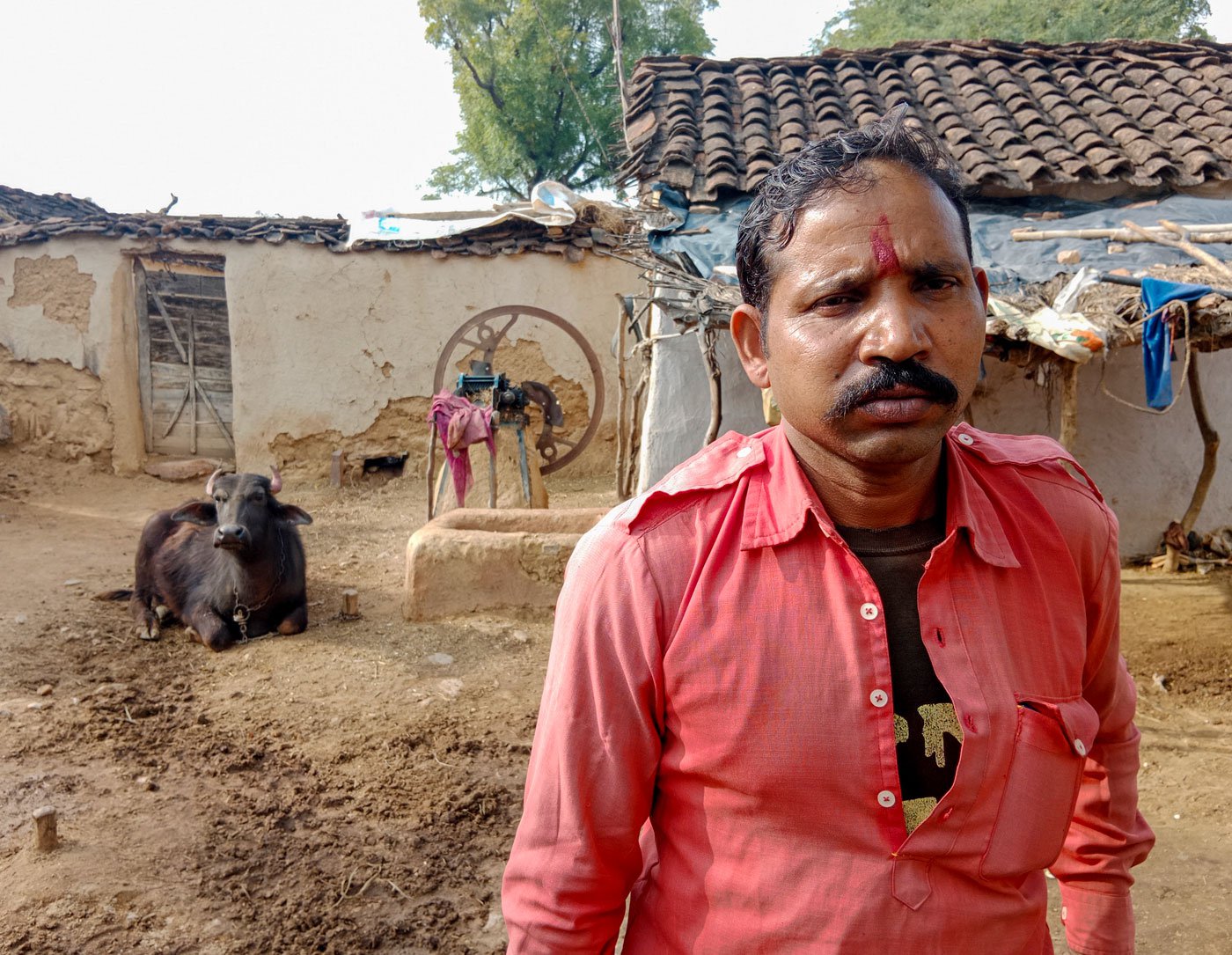 PHOTO • Rahul
Sund's residents say that the government is not ready to build a bridge over the river because of the high cost. There's nearly 700 bighas (roughly 433 acres) of agricultural land in this village and all of it is owned by the villagers themselves. Ramnivas, a resident, said, "Even if we relocate elsewhere [to live], we still have to keep returning to till the land."
Devendra and his family said they will not leave despite climate change, unseasonal and excessive rainfall and the increasing risk of floods caused by the increasing number of dams on the river. "We villagers will never leave our village. If the government decides to allot the exact amount of land elsewhere, only then will we relocate," he added.