We were late.  "Ganpati Bala Yadav has already come across from his village twice, looking for you," said Sampat More, our journalist friend in Shirgaon. "He returned both times to his own village in Ramapur. He'll be back a third time when we tell him you've reached." The two villages are five kilometres apart and Ganpati Yadav covers the distance on a bicycle. But three round trips would mean 30 kilometres, on a summer's day in mid-May, on a 'road' that was mostly dirt track, with a cycle a quarter of a century old. And a cyclist aged 97.
As we readied for lunch at the house of More's grandfather in Shirgaon, a village in Kadegaon block of Maharashtra's Sangli district, Ganpati Bala Yadav rode up nonchalantly on his bike. He was puzzled when I apologised profusely for having him cover such distances in the sun. "Hardly matters," he said with his mild tone and gentle smile. "I went to Vita yesterday afternoon for a wedding. There too, on my cycle. That's how I get about." A round trip from Ramapur to Vita would have meant 40 kilometres. And the previous day was much hotter, with the temperature in the mid-40s Celsius.
"A year or two ago, he rode up to Pandharpur and back, nearly 150 kilometres," says Sampat More. "Now he is not doing that kind of distance."
His regular role was that of a courier. But Ganpati Bala Yadav was also part of the teams that pulled off the great train robbery at Shenoli in Satara in June 1943

Ganpati Yadav, born in 1920, was a freedom fighter in the ranks of the Toofan Sena (Whirlwind Army), the armed wing of the prati sarkar or provisional, underground government of Satara, Maharashtra, that declared independence from British rule in 1943.  The prati sarkar had nearly 600 (or more) villages under its control. He participated in the Toofan Sena's rebellions against the Raj. "I was mostly a courier, taking messages and meals to revolutionaries hiding in the forests," he says. Several of those long, dangerous journeys were on foot; later, came those on a cycle.
Ganpati Yadav was and remains an active farmer. In the recent rabi season, he raised 45 tons of sugarcane on his half acre. He had close to 20 acres once, but divided that up amongst his children long ago. His sons have nice homes on the same property where he resides. But Ganpati Yadav and his 85-year-old wife Vatsala – a still-active homemaker who cooks and cleans daily – prefer to live in a spartan dwelling, essentially consisting of one central room. Vatsala was away from the village when we visited.
Ganpati Yadav's modesty meant that his children learned late of his role as a freedom fighter. His older son, Nivrutti, grew up on the farm but left at age 13 to train as a goldsmith in Erode and then Coimbatore in Tamil Nadu. "I knew nothing of his role in the freedom struggle," he says. "I only got to know when G.D. Bapu Lad [a legendary leader of the prati sarkar ] asked me if I knew of my father's courage." Bapu Lad, says Ganpati Yadav, was his mentor and guide. "He found me a bride, arranged our marriage," he recalls. "Later, I followed him in the Shetkari Kamgar Paksha [Peasants and Workers Party of India]. We were connected to the end of his days."
"When I was in Class 7, my friend's father told me of his bravery," says Mahadeo, another son of his. "At that time, my attitude was – it was no big deal. He hadn't killed any British soldiers or police. Only later did I learn the importance of his role."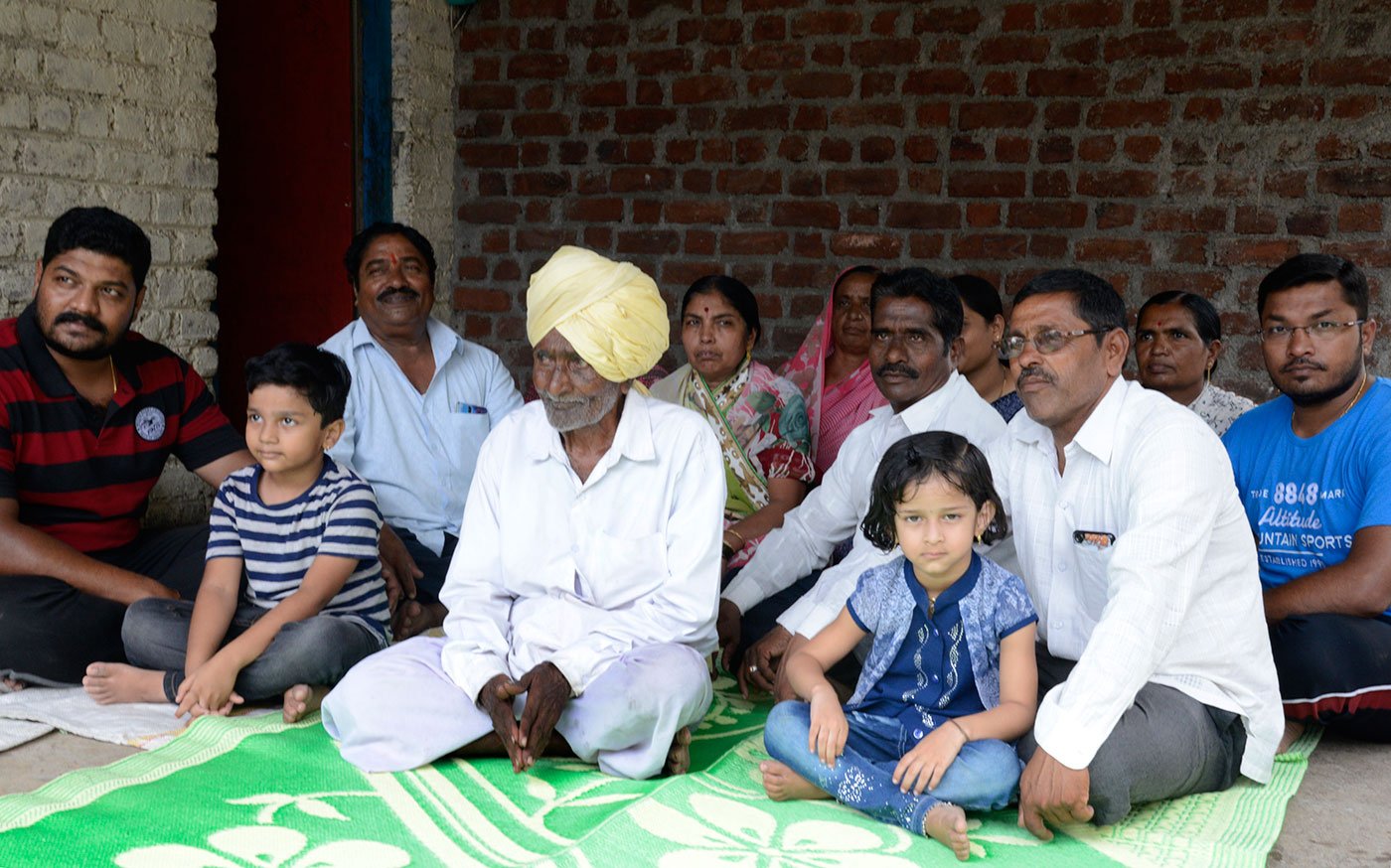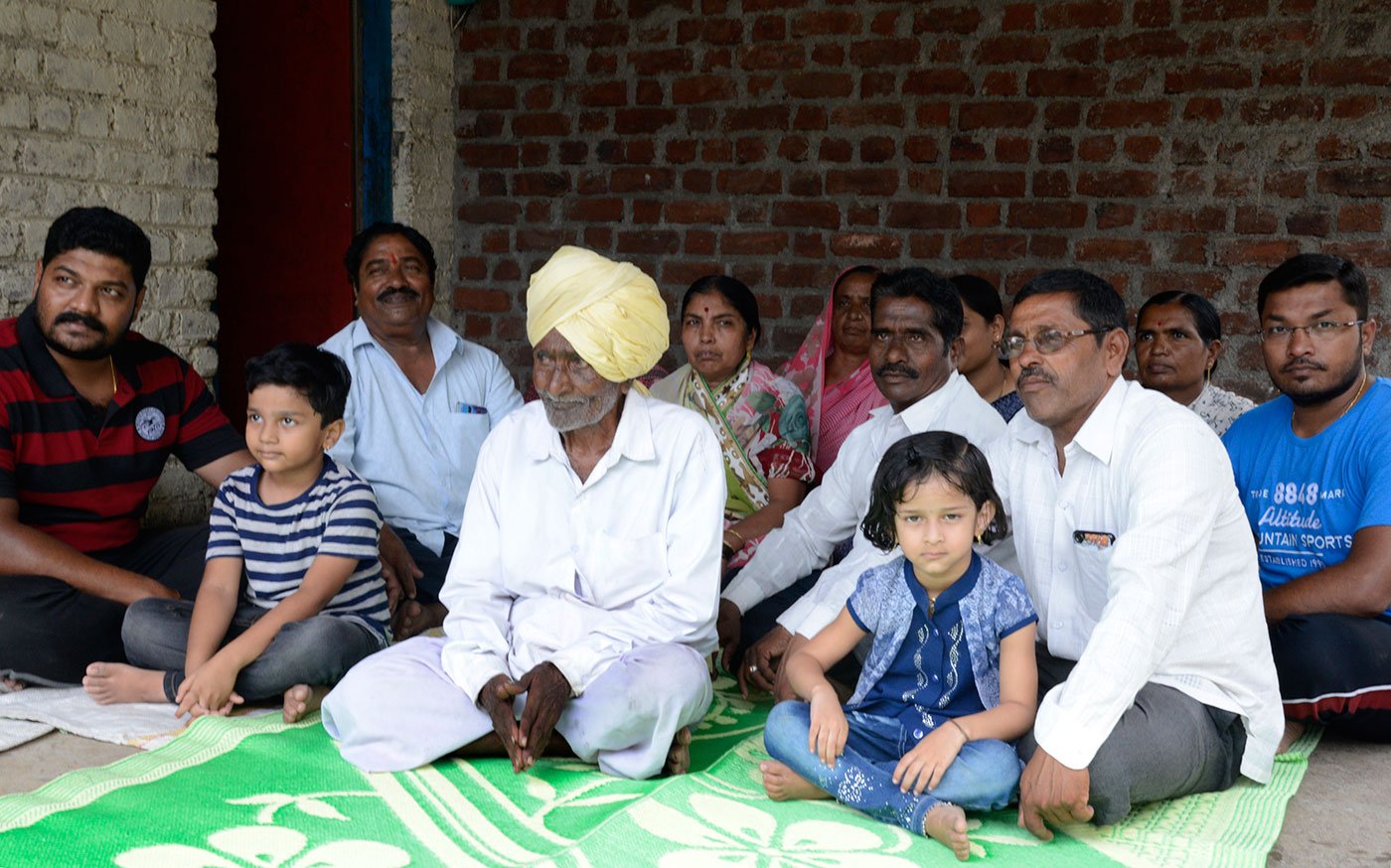 PHOTO • P. Sainath
His regular role was that of a courier. But Ganpati Bala Yadav was also part of the teams that pulled off the great train robbery at Shenoli in Satara in June 1943, led by Bapu Lad and Toofan Sena founder 'Captain Bhau'.
"Four days before the attack on the train, we came to know that we had to pile up rocks on the tracks."
Did the attack party know this was a train carrying a British (Bombay Presidency) payroll? "Our leaders were aware of this. People who were working [in the railways and government] had tipped them off. We came to know when we started looting the train."
And how many attackers were there?
"Who counted at that time? Within minutes, we had made piles of rocks and stones that we dumped on the tracks. Then we encircled the train when it stopped. Those inside didn't move or resist as we looted the train. Please know we did this to damage the Raj, not for the money."
Outside of such militant operations, Ganpati Bala Yadav's role as a courier was also complicated. "I delivered food to our leaders [hiding in the forest]. I would go to meet them at night. Usually, there were 10-20 people with the leader. The British Raj had declared a shoot-at-sight order against these underground fighters. We had to travel by hidden ways and long, circuitous routes to reach them. Otherwise, we could have been shot by police."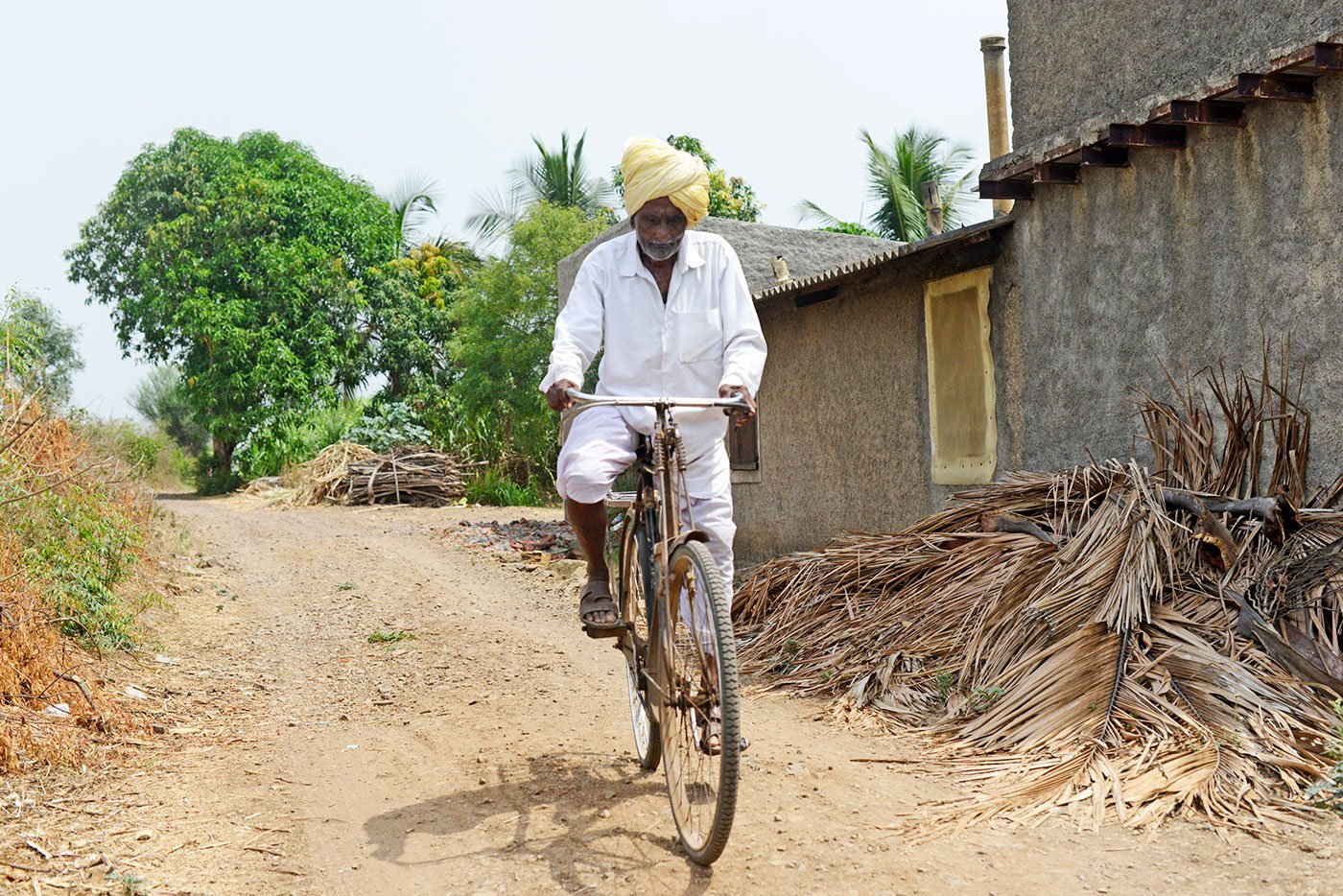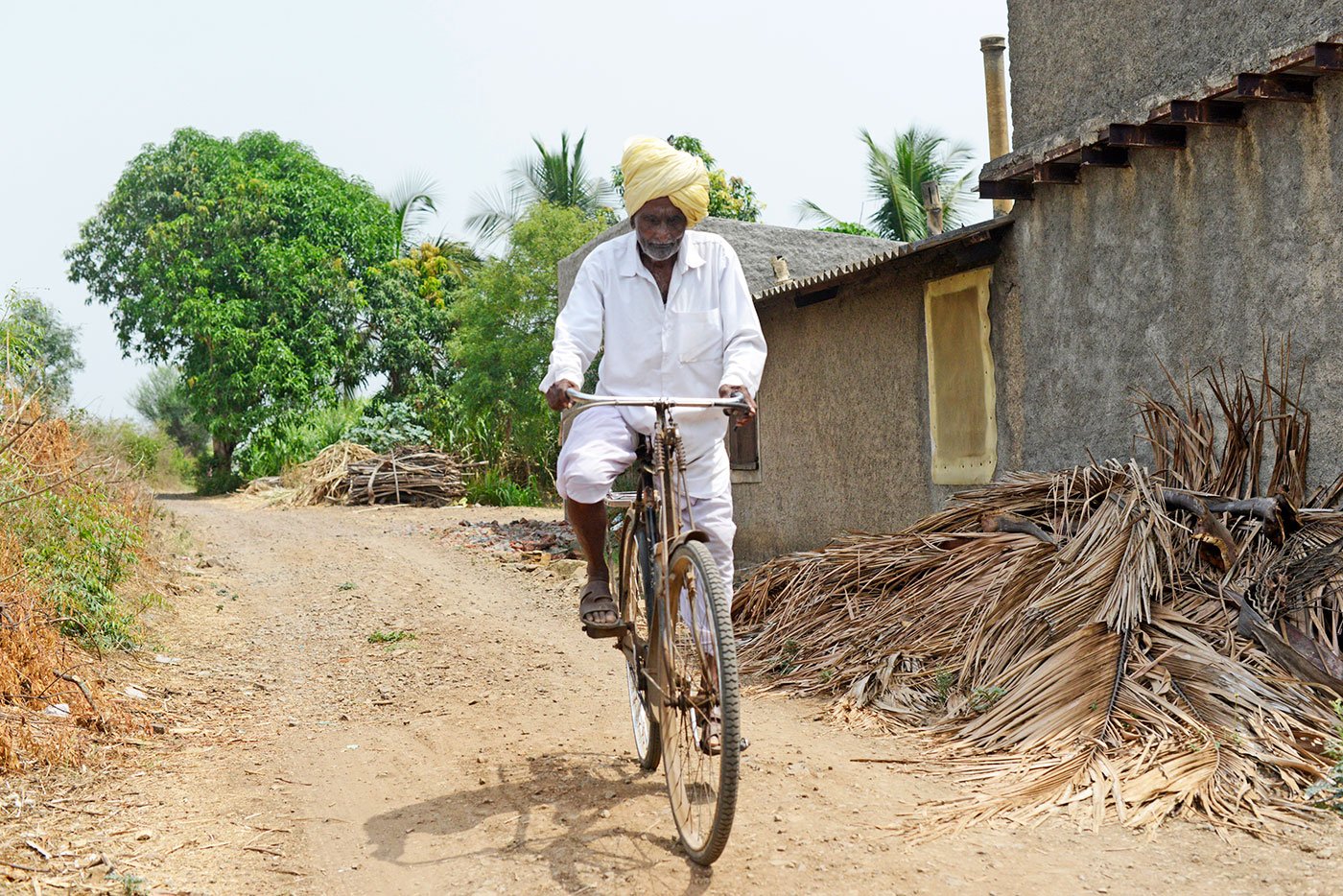 PHOTO • P. Sainath
"We also punished police informers within our villages," says Ganpati Yadav. And goes on to explain how the prati sarkar , or provisional government, came to also be called the ' patri sarkar '. The Marathi word patri , in that context, refers to a wooden stick. "When we discovered one of these police agents, we encircled his home at night. We would take the informer and an associate of his, outside the village.
"We would tie up the ankles of the informer after placing a wooden stick between them. He was then held upside down and beaten on the soles of his feet with sticks. We touched no other part of his body. Just the soles. He couldn't walk normally for many days." A powerful disincentive. And so came the name patri sarkar . "After that we would load him on the back of his associate who would carry him home.
"We meted out punishments in villages such as Belavade, Nevari and Tadsar. One informer called Nanasaheb stayed in Tadsar village in a big bungalow, which we broke into at night. We found only women sleeping. But then we saw one woman in a corner, covering herself in a sheet. Why was this woman sleeping separately? Of course it was him, and we carried him away in that very sheet."
Nana Patil (head of the provisional government) and Bapu Lad were his heroes.  "What a man Nana Patil was, tall, huge, fearless. What inspiring speeches he used to give! He was often invited by the big people around here, but only went to smaller homes. Some of those bigger people were British agents." The leaders "told us not to be scared of the government; that if we united and joined the struggle in large numbers, we could free ourselves of the Raj." Ganpati Yadav and about 100-150 others in this village joined the Toofan Sena.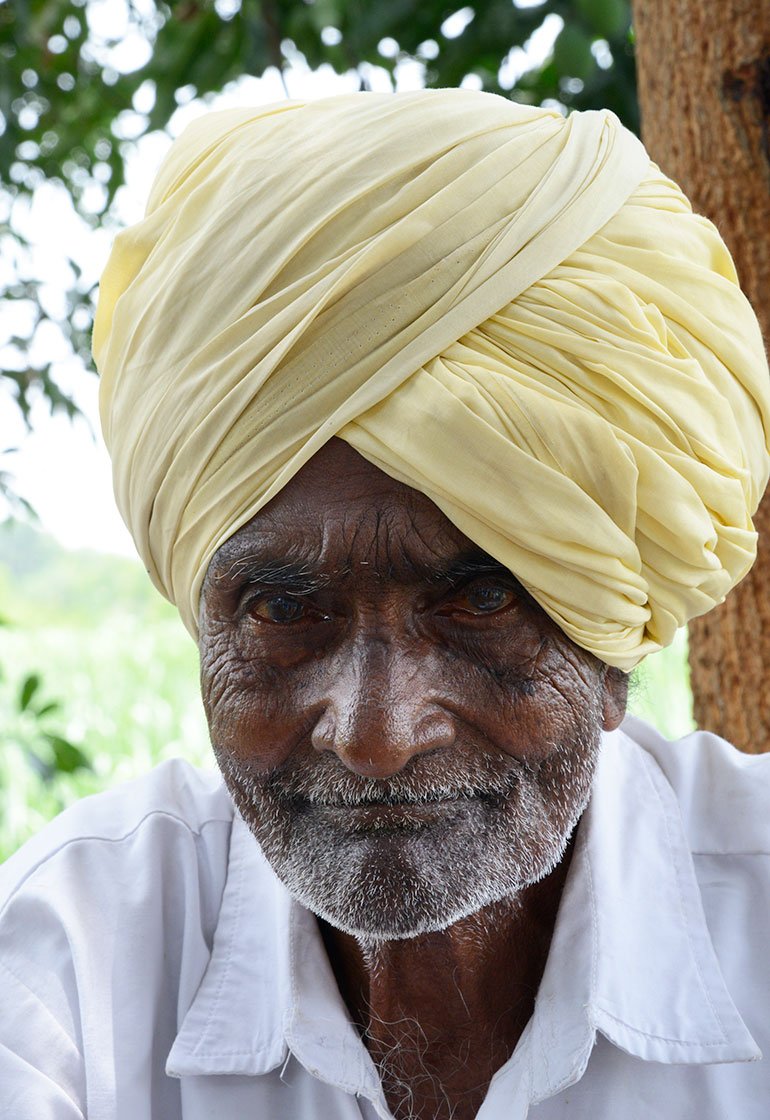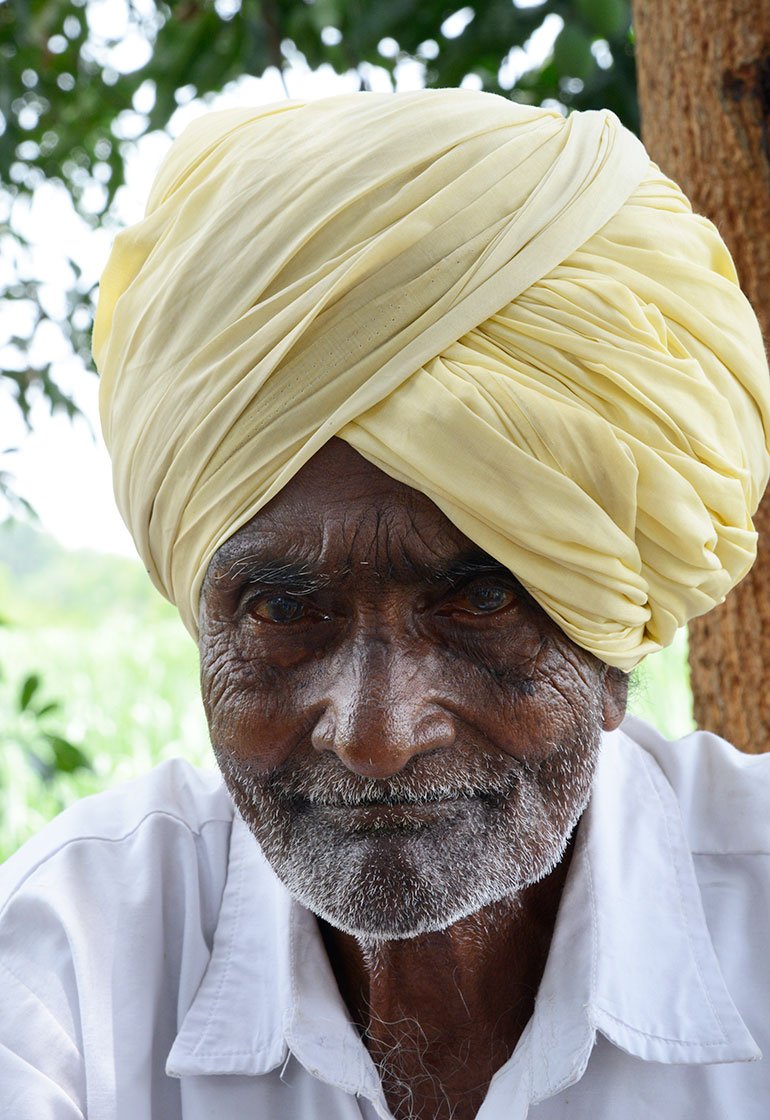 PHOTO • P. Sainath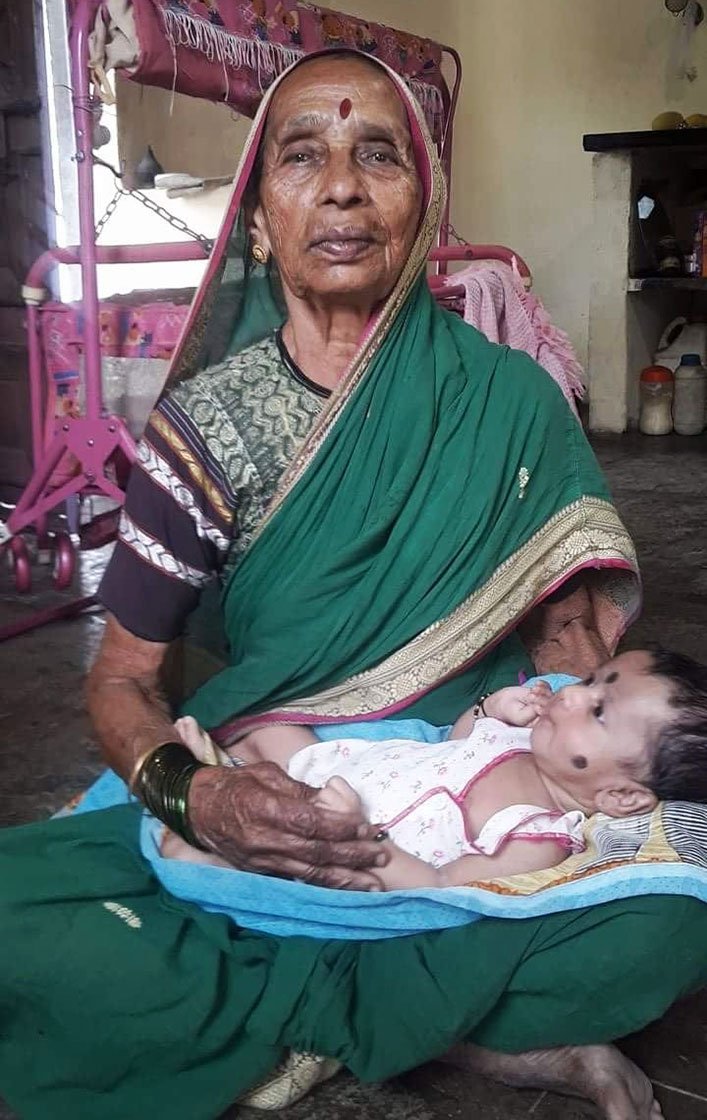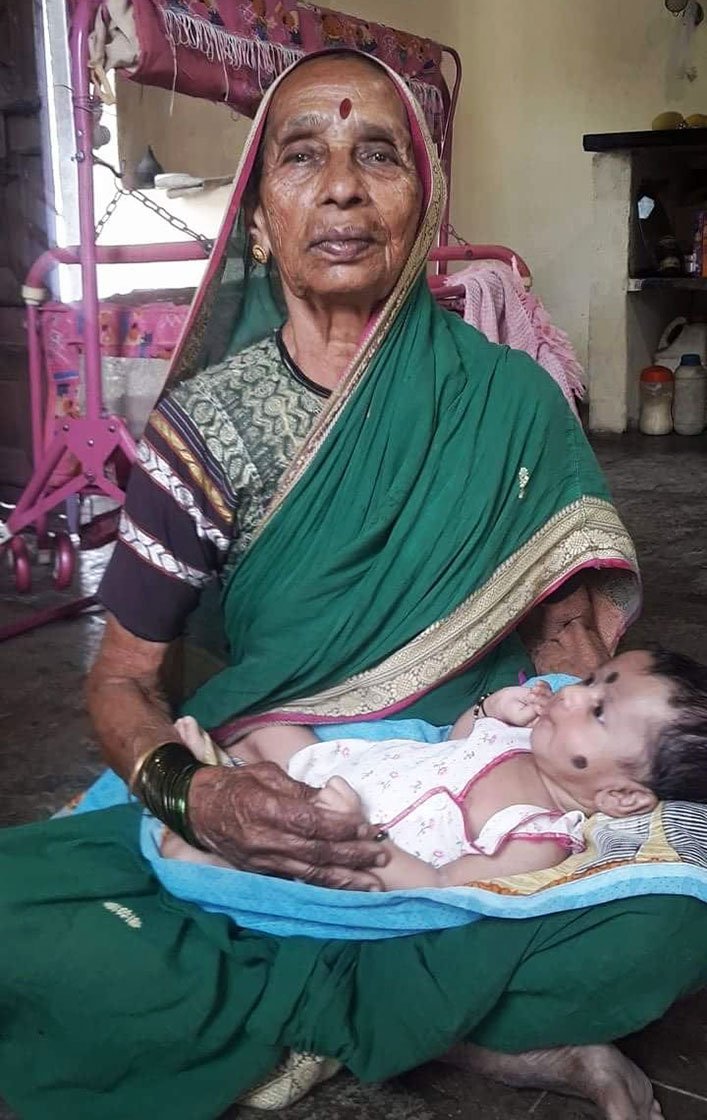 PHOTO • P. Sainath
Even then, he had heard of Mahatma Gandhi though "I never got to see him. I once saw Jawaharlal Nehru, when [the industrialist] S.L. Kirloskar brought him to this region. And, of course, we had all heard of Bhagat Singh."
Ganpati Bala Yadav was born into a farm family and had only one sibling, a sister. His parents died when he was very young and the children moved to a relative's house. "I attended maybe the first 2-4 years of school and then dropped out to work in the fields." After his marriage, he shifted back to his parents' dilapidated house and their tiny farm.  He has no photographs from his early life and couldn't afford to have any taken.
However, he worked extremely hard – and at 97, still does. "I learned how to make gur (jaggery) and sold it across the district. We spent our money on educating the children. Once educated, they left for Mumbai and started earning and even sending us money. Then I shut down the jaggery business and invested in more farmland. Eventually our farm prospered."
But Ganpati Yadav is unhappy with how today's farmers are sinking under the burden of debt. "We got swarajya [independence] , but things are not what we were expecting."  He feels the current national and state governments are worse than the previous ones, which were also bad. "No telling what they'll do next," he says.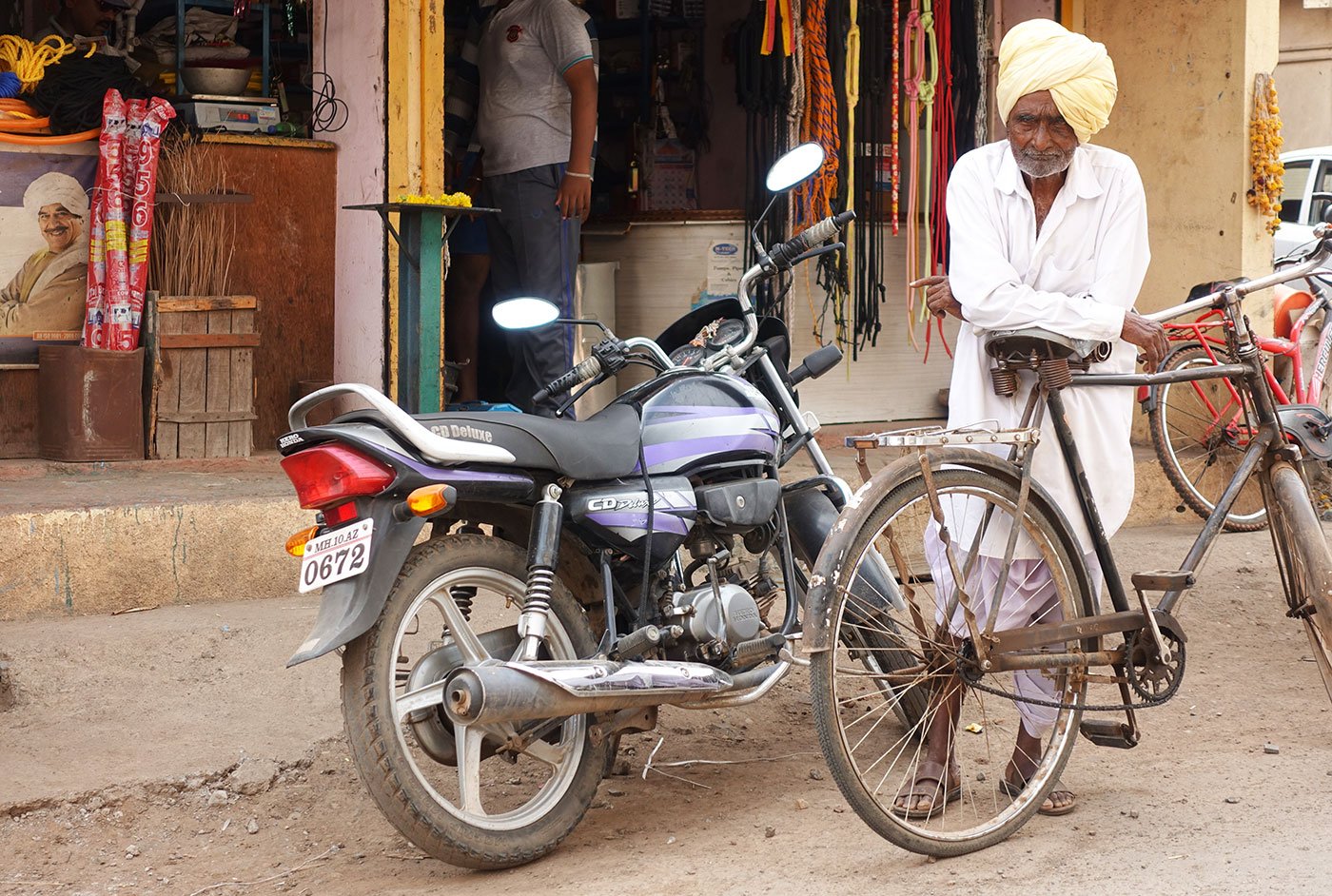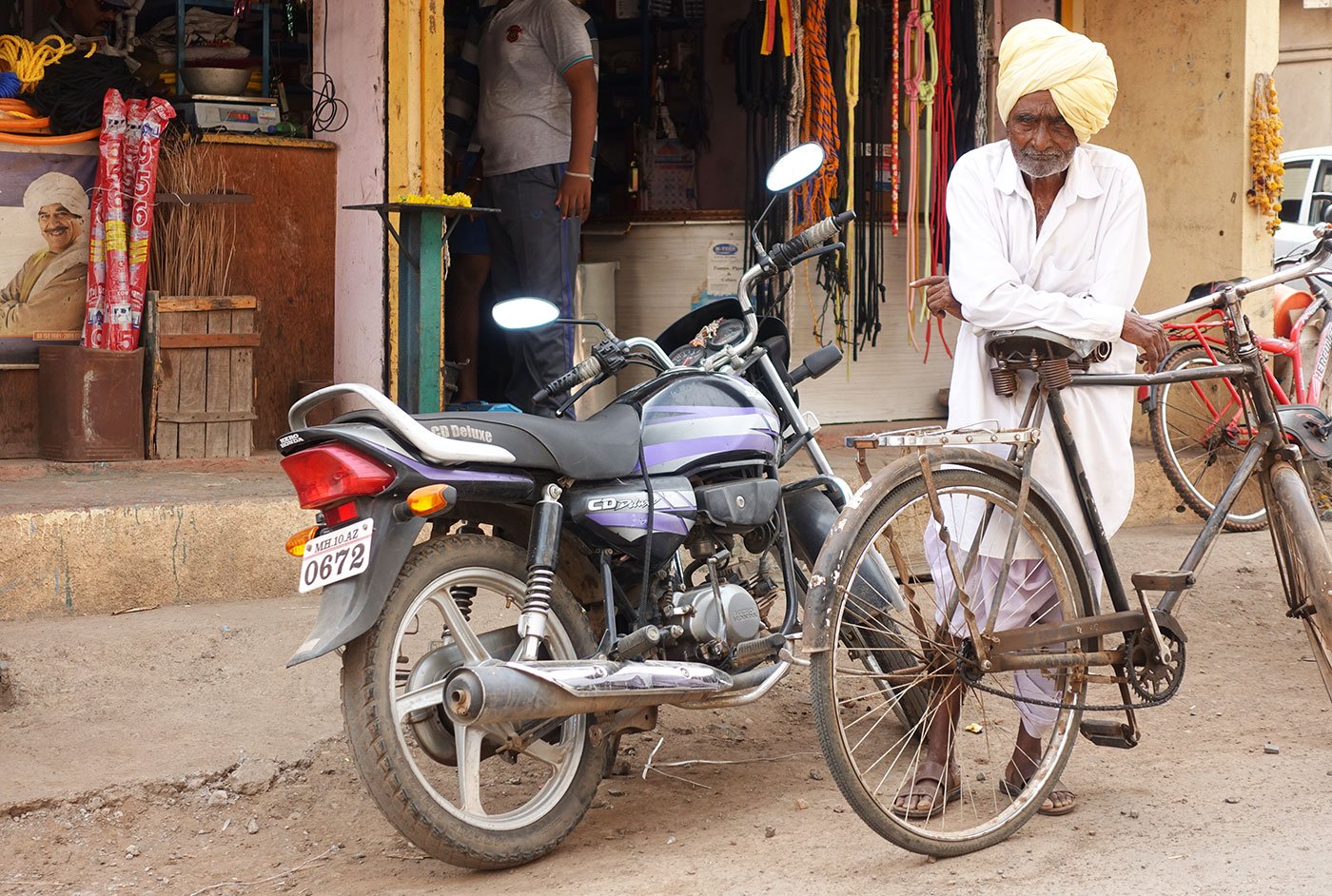 PHOTO • P. Sainath
Though most of his courier work for the Toofan Sena was done on foot, Ganpati Yadav "learned cycling around age 20-22." That became a mode of transport in the latter part of his underground work. "The cycle was a novelty in our times." There were long discussions in the village, he says, on this fascinating new technology. "I learned how to ride it on my own, falling innumerable times."
It's late afternoon and the 97-year-old has been up since before 5 a.m. But he seems to have enjoyed speaking to us for hours and shows no tiredness. The one time he frowns is when I ask him how old his cycle is. "This one? About 25 years. The last one I had for about 50 years, but somebody stole it," he says sadly.
As we leave, he clasps my hands tightly and, asking me to wait a moment as he wants to give me something, disappears into his little abode. There he picks up a small vessel, opens a pot and dips it in. Then he steps out and gives me a cup of fresh milk. When I've had that, he clasps my hands again, tightly, his eyes moist with tears. My own are welling up, too. No further words are needed or spoken. We depart knowing we were privileged to be, however briefly, part of Ganpati Bala Yadav's wonderful cycle of life.
Many thanks to Sampat More, Bharat Patil, Namita Waikar and Samyukta Shastri for their valuable inputs.