They captured national attention during their nerve-wracking stand-off with the police barely a fortnight ago over the Orissa State's forcible acquisition of their land for POSCO. Today, Dhinkia and Govindpur villages seem, on the surface at least, quite relaxed.
"That," says Abhay Sahoo, smiling, "is partly because the 24 platoons of police which came here to throw us out have been busy with the Jagannath rath yatra in Puri (where they beat up the priests). They were needed there for some days." Sahoo is the main leader of the POSCO Pratirodh Sangram Samiti (PPSS) that is fighting the land acquisition. Another reason for the lull, he says, is that "after they messed up in June, the Orissa government might worry about a new embarrassment. That too with a Parliament session just days away." Hence the pause in the conflict. Anti-POSCO villagers won the last round, both on the ground and in the media. But, as they see it, the police serve Lord Jagannath's wooden rath for only two weeks. "Their commitment to Posco's steel rath is round the year. They'll be back."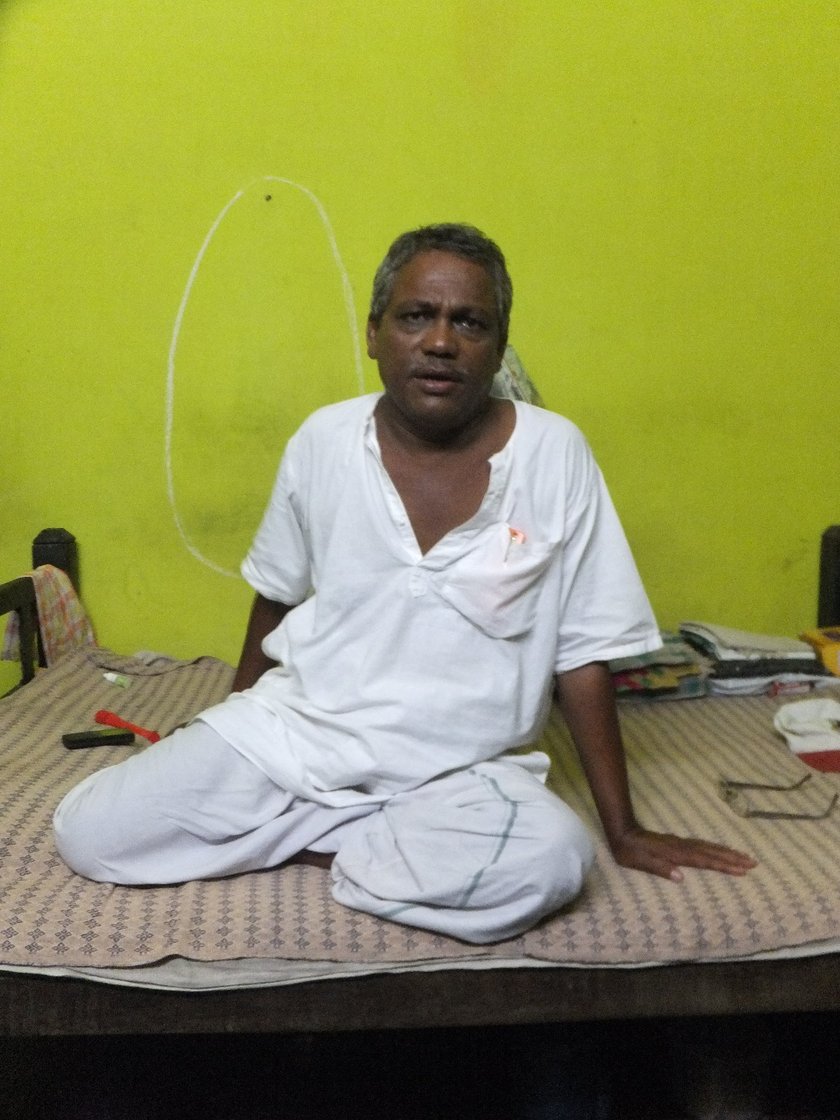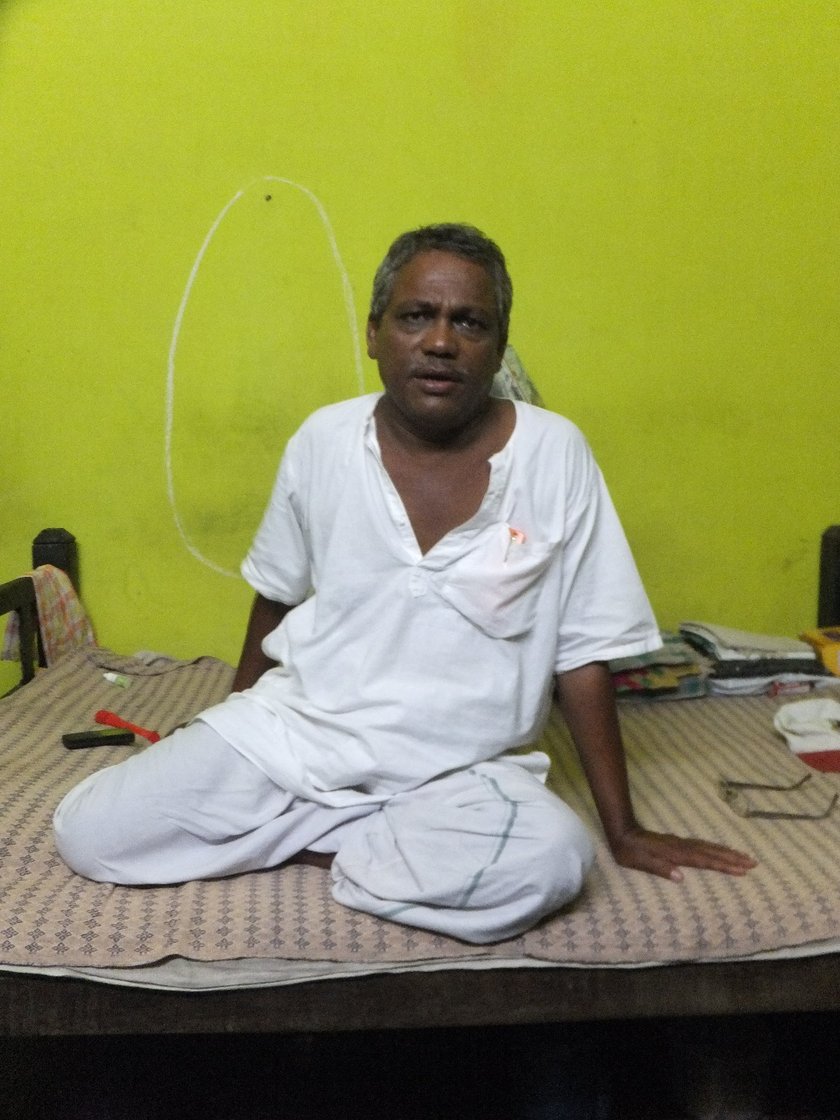 PHOTO • P. Sainath
The returning police will meet a stubborn people. Quite determined to resist the State government's takeover of their farmland for the South Korean giant's proposed integrated power and steel plant and captive port. The project would also allow for the mining of 600 million tons of iron ore.

The vineyards
People here are among Orissa's better off agrarian communities. The betel vine ( pan leaf) economy is central to their well-being. There are 1,800 vineyards in the project zone in official count. Betel farmers here put the number at 2,500. About a thousand of them in Dhinkia and Govindpur. The daily wage rate is Rs.200 or more plus a good meal. That's the highest in the State's agrarian sector, higher than what construction workers in Bhubaneswar get and close to twice Orissa's Mahatma Gandhi National Rural Employment Guarantee Scheme (MNREGS) rate. It can go up to Rs.450 plus a meal for specific tasks in the vineyards. A tiny vineyard on a tenth of an acre can produce 540 labour days or more in a year. That's apart from 600 days of family labour. Some landless workers earn even more by being fishermen as well. That source of income collapses if POSCO's captive port comes up at Jatadhari. So locals mock the claim of projects bringing jobs, pointing to labour shortages and no major demand for employment. In all classes, even amongst traders, most are unwilling to lose their livelihoods for a project they find destructive and a compensation they see as meaningless.
Cases and warrants
Below the calm surface is a larger tension flowing from the State's way of dealing with the anti-POSCO struggle. With multiple cases filed against large numbers of people — and countless warrants issued — several have been unable to go out of these villages for five years. "Many can't attend close family weddings in other villages. They can't visit very ill siblings or parents," protestors at the "human wall" guarding Dhinkia and Govindpur against police told us. This has fostered a state of siege feeling.
Abhay Sahoo has 49 cases filed against him and spent 10 months in Choudwar Jail while fighting them. "In all," he says, "over a thousand people here have had 177 cases filed against them for resisting POSCO." Trying to criminalise protesters seems a standard operating procedure in dealing with anti-displacement struggles in Orissa and beyond. Barely a hundred kilometres away in Kalinganagar is Rabi Jarika, leader of the tribal resistance to acquisition of land for a Tata steel plant. "I couldn't leave my village of Chandia in years. The police had slapped 72 cases on me under every section you can name."
Jagatsinghpur district's Superintendent of Police S. Devdutt Singh attacks the PPSS' count as "utterly false. There may be," he told us on the phone from Delhi, "200-300 troublemakers against whom there are cases. Cases have also been filed by those harassed by the PPSS, including 52 families they drove out forcibly. And if there are innocent people fearing arrest if they step out, they may have been misled by the PPSS."
2005 MoU
Back in Dhinkia, Sahoo seems to be right about the present calm. While pouring rain was the reason advanced for a lull in the land battle, political embarrassment seems a more potent one. The latest is the National Commission for Protection of Child Rights asking the State "to withdraw police forces sheltered in schools meant for the education of children" in the project area. Critics point out that the government is forcibly acquiring land for a project whose memorandum of understanding (MoU) expired a year ago. The 2005 MoU between the State and the corporation gave POSCO the mineral at way below market prices. Top government sources say "the renewal is likely in 15 days." But the lack of an MoU has not stopped the State from moving to acquire 4,004 acres of land for the project. Roughly half of that is in Dhinkia and Govindpur.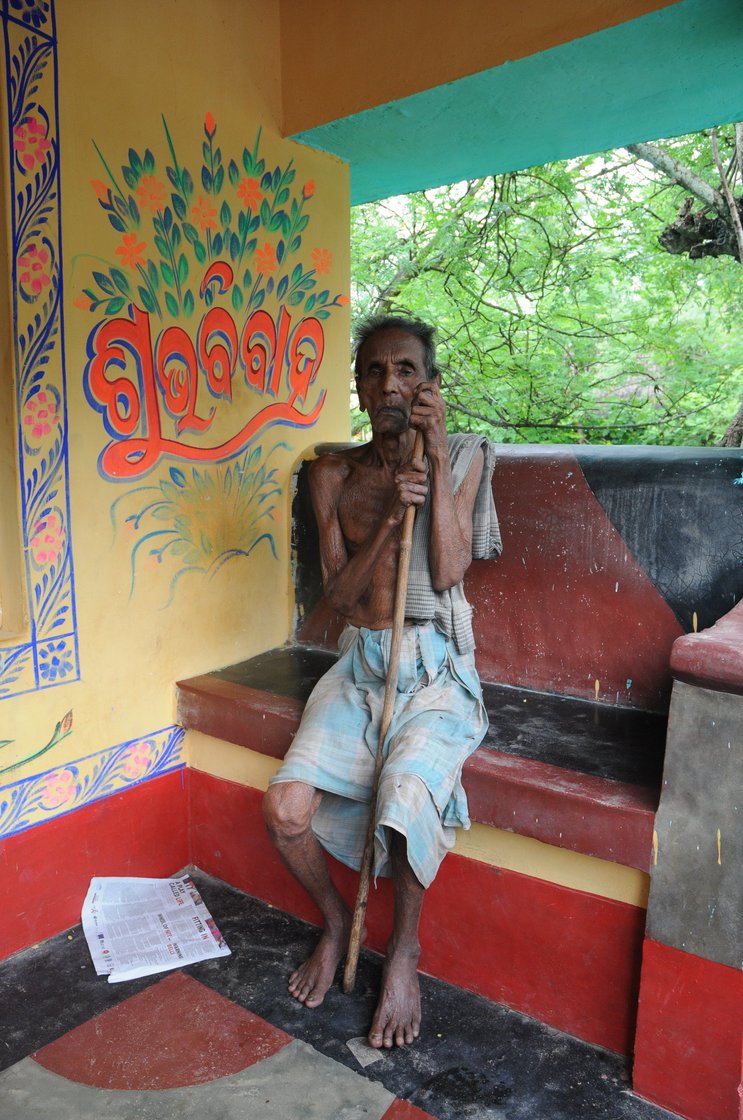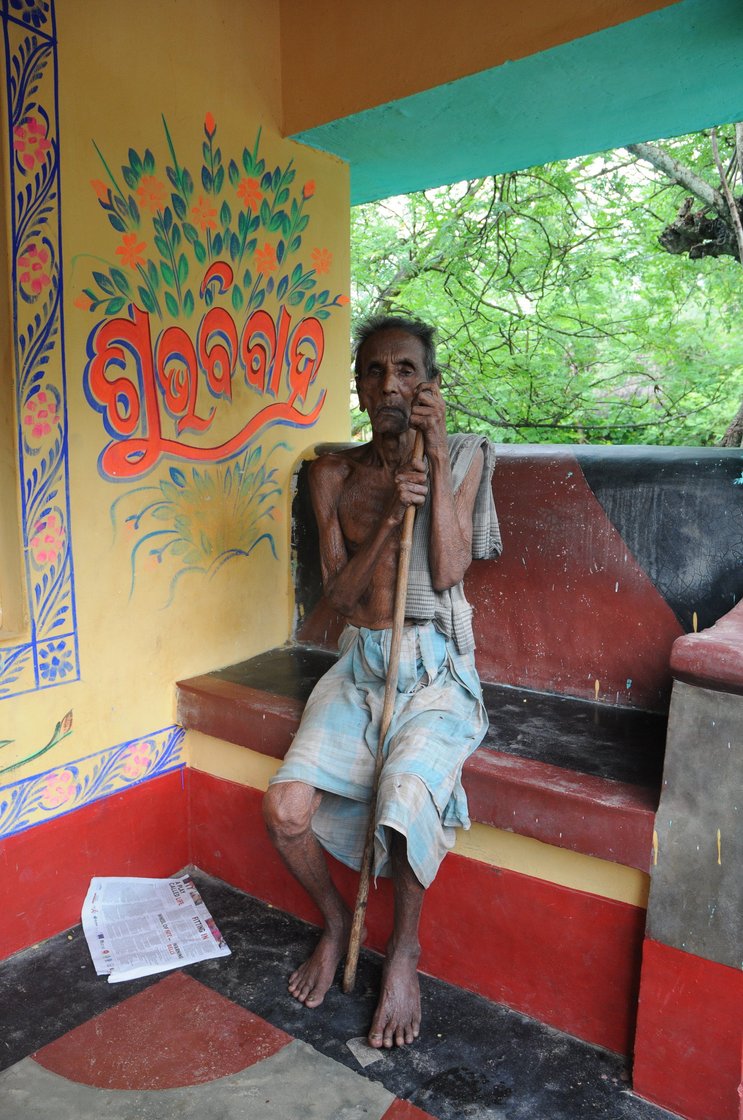 PHOTO • P. Sainath
Priyabrata Patnaik, CMD of the Orissa Industrial Infrastructure Development Corporation and the officer-in-charge of all land acquisition, declares: "It is not mandatory for us to have an MoU to acquire land. We have acquired and allotted over 9,000 acres for industries which have no MoU with the State."

The Orissa government Chief Secretary Bijay Kumar Patnaik told TheHindu , "We are acquiring only government land. Most of it here is forest and we will not take private land (which is a small portion of the total)." The vineyards," he insists, "are fairly recent." Villagers, however, point out that survey records show betel farms existing in 1927. "And we have been here even longer," says Gujjari Mohanty at her vineyard. She is past 70 and has been "engaged in this work from an early age."
Devdutt Singh asserts: "Of seven villages in the project zone, things have moved smoothly in all except Govindpur and Dhinkia, where there is resistance. Even in Govindpur, I believe the majority are not with PPSS, only in Dhinkia they might be. Right now, we are clearing the work in the first five. Then we will go on to the others. There is no war here. We will do our job. But I cannot discuss how many platoons we have there or our plans."
He is right that there is no war here — in that one set of combatants is totally unarmed. But when the police do move in on Dhinkia and Govindpur, POSCO's steel rath might run into that human wall.
A version of this article appeared in The Hindu on 13 July 2011 and can be accessed here