Baidehi and her husband have been working at a brick kiln in Domadugu village of Gummadidala block in Telangana's Sangareddy district for over a decade. They come here every year from Kurumpuri panchayat of Nuapada district. "We took an advance of Rs. 20,000 from the seth ," Baidehi says. Additionally, the kiln owner pays them Rs. 60 a day as food allowance. "Please ask the seth to pay us at least Rs. 80 so that we can sleep only half-hungry."
I met Baidehi's family in 2017,  when I revisited the brick kilns of Telangana, in Rangareddy,  Sangareddy and Yadadri Bhuvanagiri districts.
Many years before this, when researching and reporting on migration from Kalahandi (now sub-divided into Nuapada district) and adjoining Bolangir (or Balangir, now sub-divided into Sonepur district, which is now called Subarnapur) in the 1990s, I had come across four kinds of migrations:
People who migrated to Raipur city (now the capital of Chhattisgarh) to work as daily-wage labourers, rickshaw pullers, hotel cleaners and for other forms of labour; those who left for better-irrigated districts such as Bargarh and Sambalpur; youth who shifted to Delhi, Mumbai and other cities mostly to work as construction labourers; and families who moved to brick kilns in Andhra Pradesh (and later also to coastal Odisha).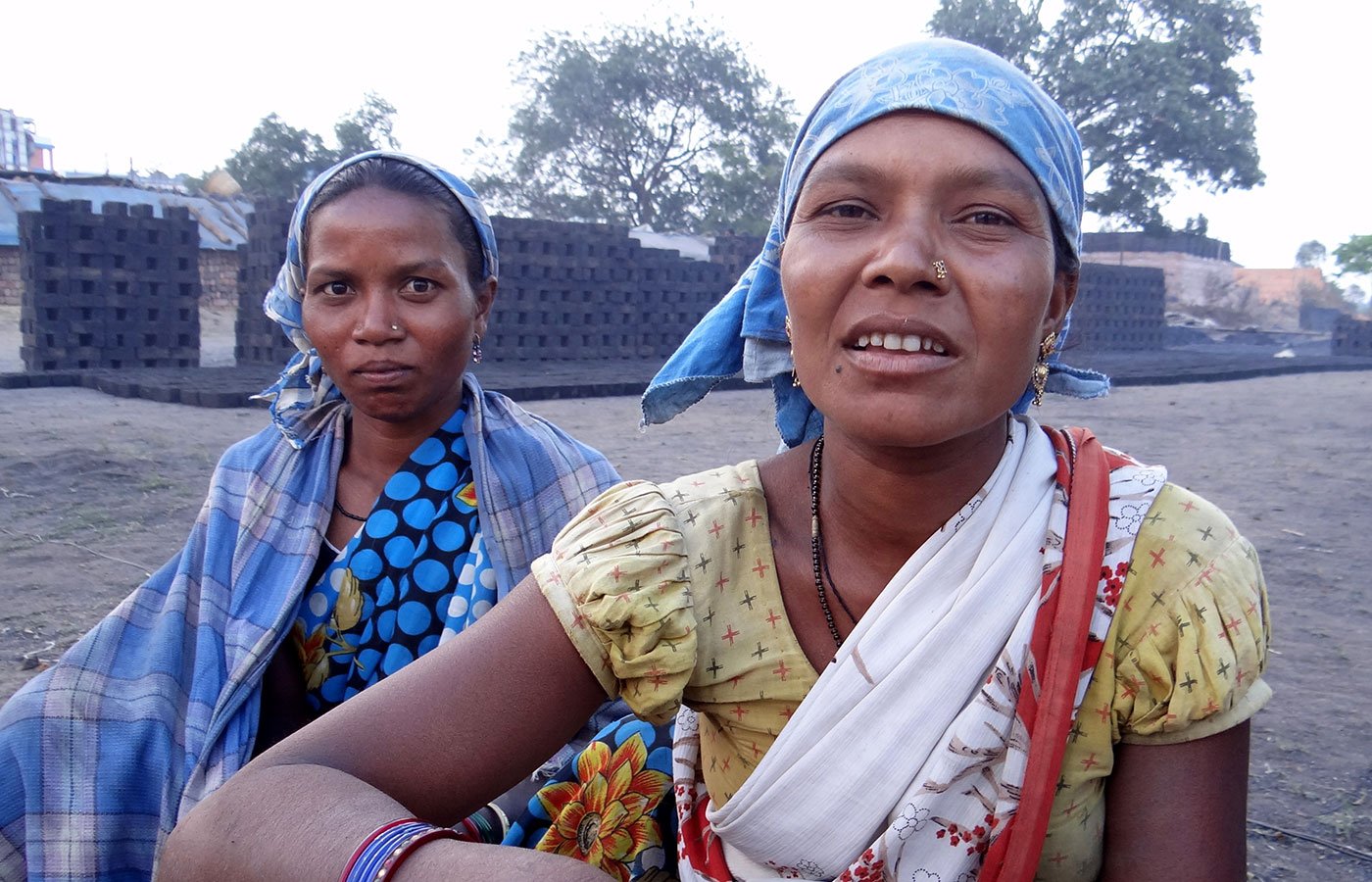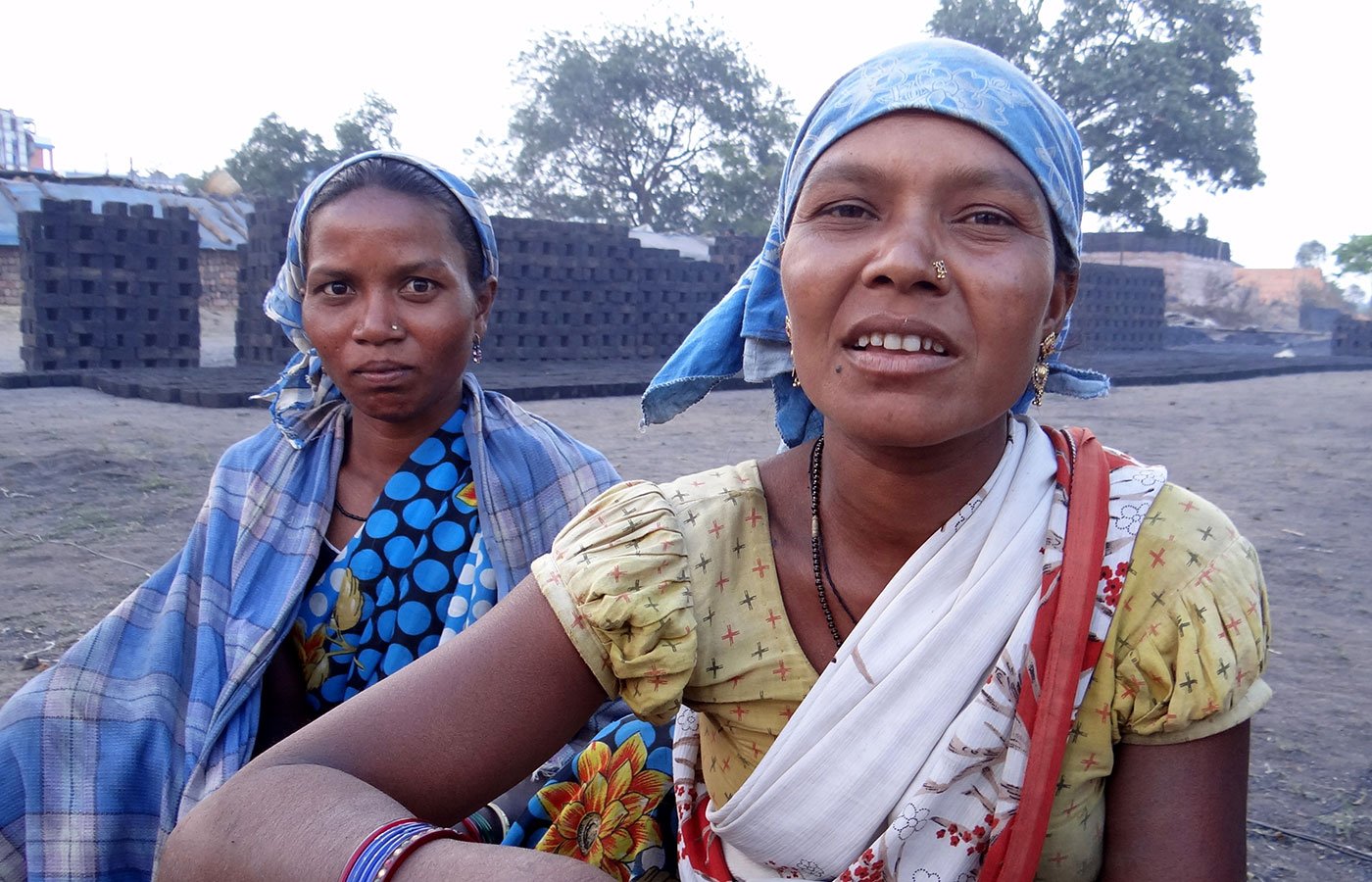 PHOTO • Purusottam Thakur
The migrations had started in the mid-1960s, when there was a famine-like situation in Kalahandi and Balangir. In the late '80s and early '90s, people moved because of drought, crop loss, and debt. At the brick kilns, the kiln owners, seeing the desperation of the Odiya migrants, would pay them less than local labourers. This exploitation continues – a husband, wife, and one other adult worker are considered one unit, and each unit gets Rs. 20,000 to Rs. 80,000 as advance payment.
In return, after a local festival in Odisha that follows the harvest in October-November, the families start preparing to migrate. By December-January, contractors take the workers to the kilns. There they work till around June, and by the start of the monsoon return to their villages, where they work as farm labourers or on small plots of their own land.
The advance the workers take is used to repay their previous debts, or for marriages, to purchase bullocks, pay medical bills, and for other expenses. At the kiln, the Rs. 60 a day as food allowance for each 'unit' remains the same regardless of the number of family members who have migrated together. At the end of the season, this amount plus the advance taken is calculated against the number of bricks made.
Each three-member unit earns Rs. 220 to Rs.350 for every 1,000 bricks. This amount depends on negotiations with the kiln owner or contractor. A group of workers can make between 100,000 to 400,000 bricks in around five months, depending on the number of extra helping hands available – physically fit family members other than the three-worker unit. That's a payment range of Rs. 20,000 to a rare maximum of Rs. 140,000. After the Rs. 60 daily allowance and the advance is deducted, some workers end up in debt at the end of the gruelling kiln season.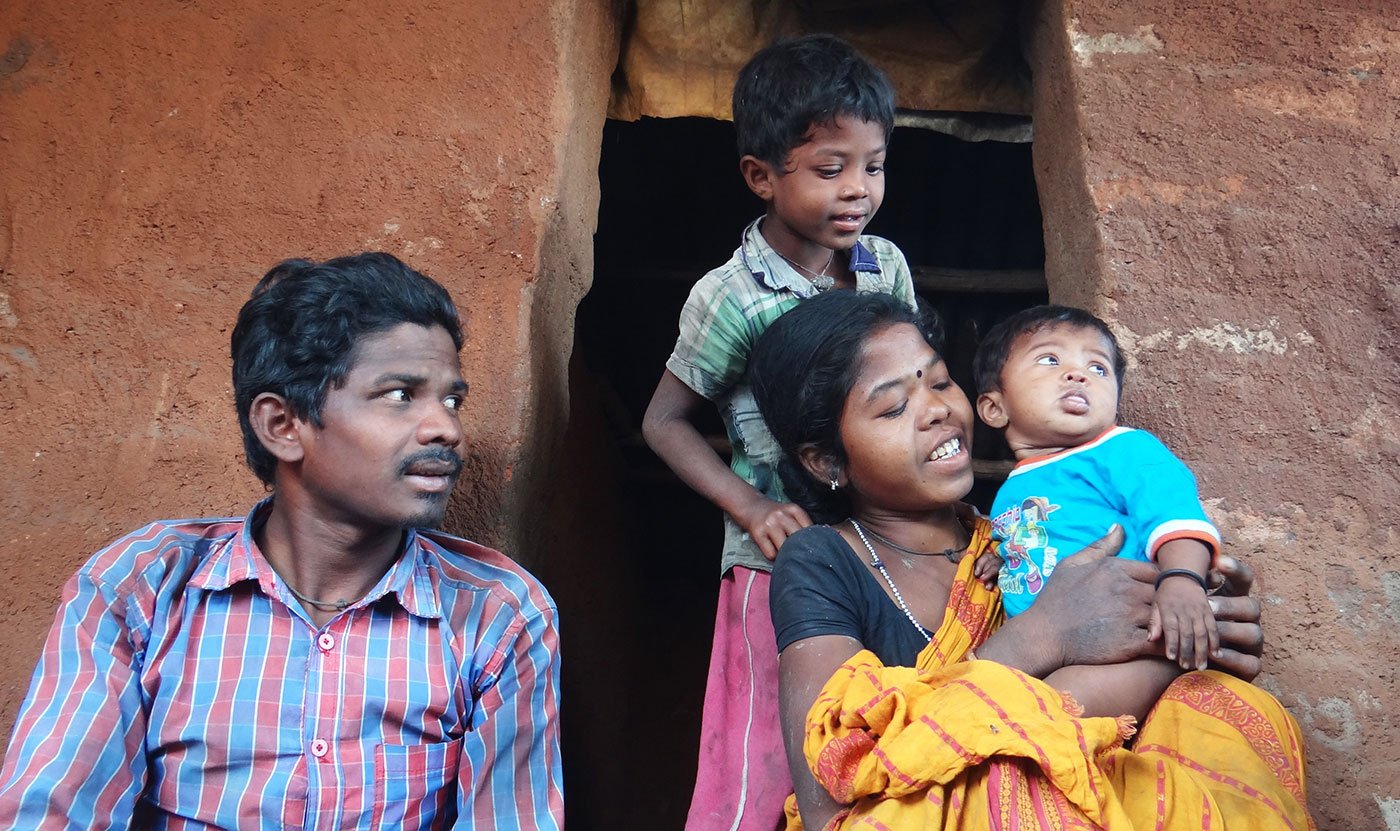 PHOTO • Purusottam Thakur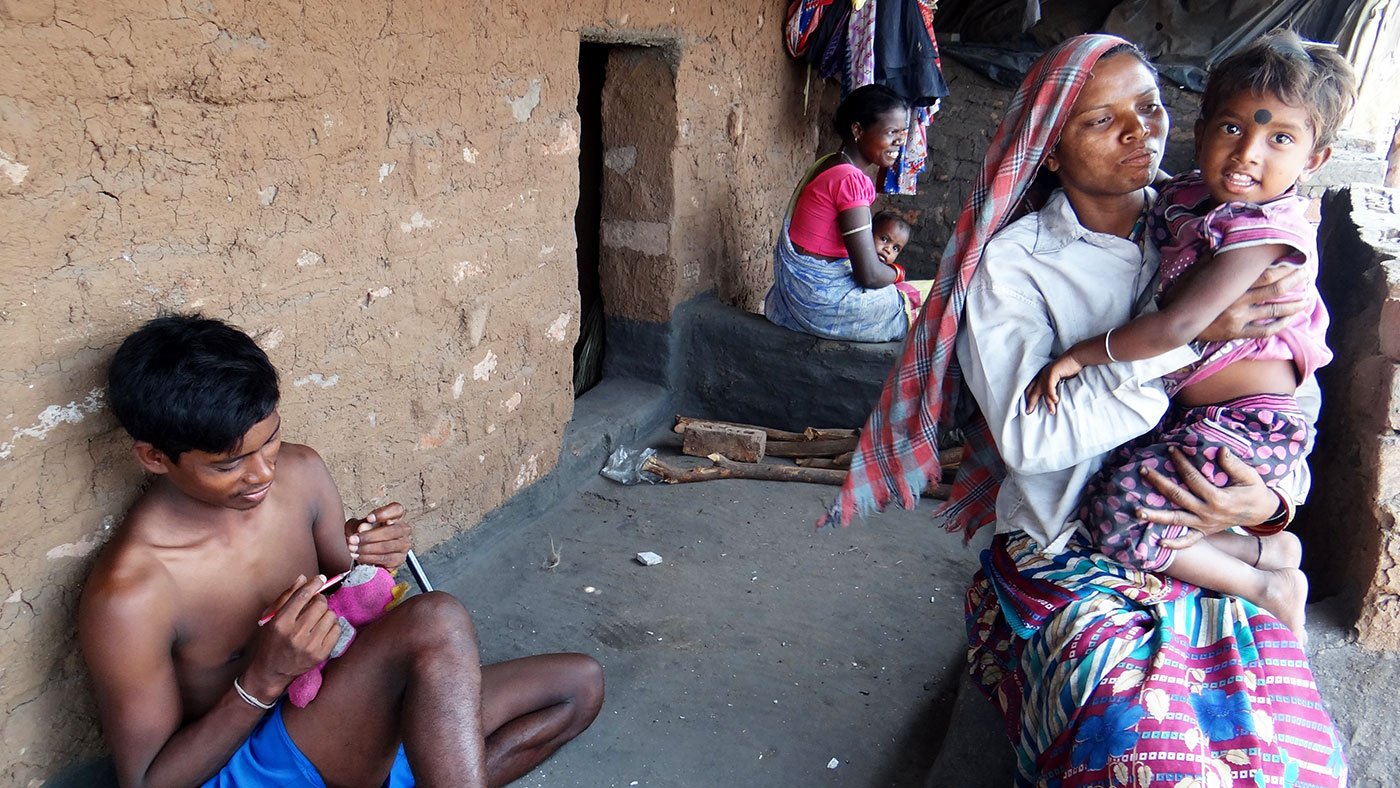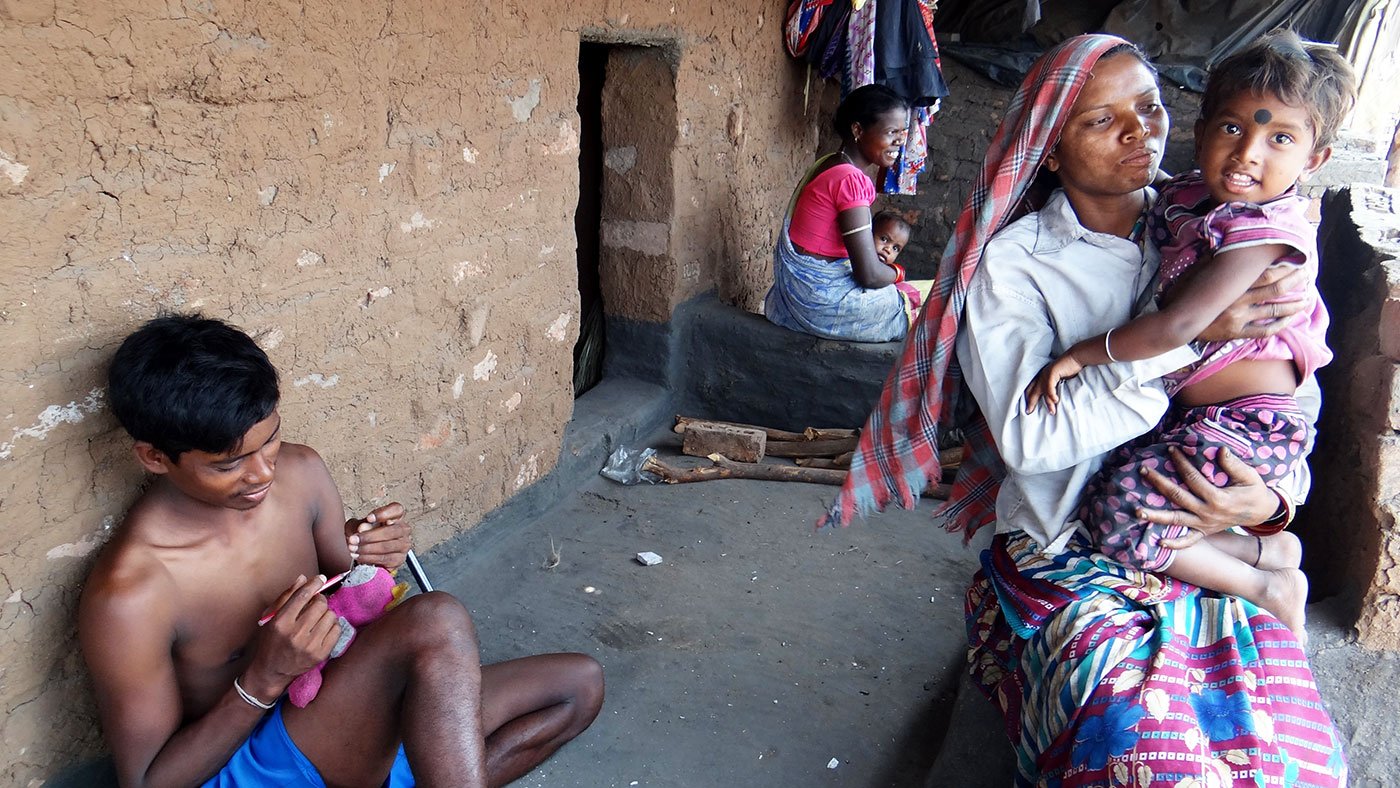 PHOTO • Purusottam Thakur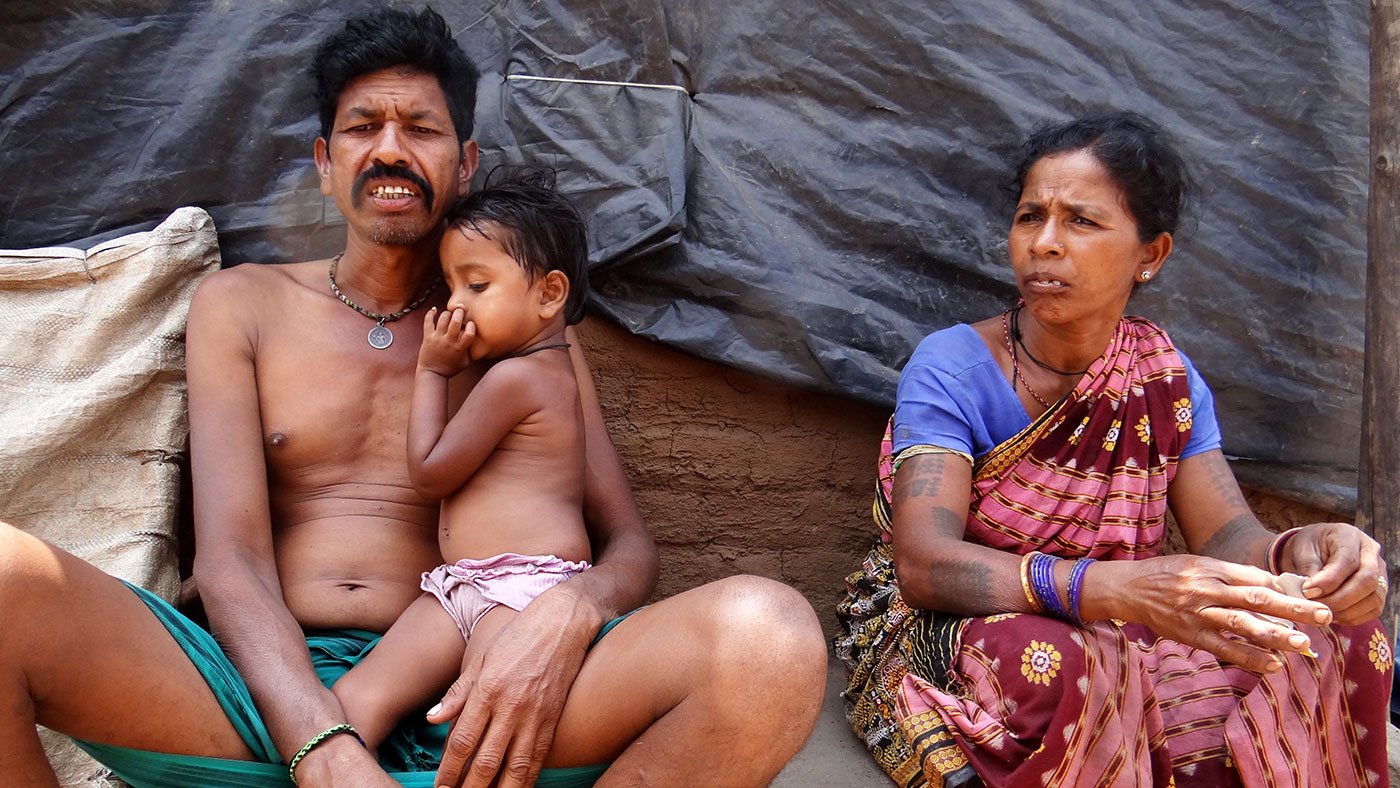 PHOTO • Purusottam Thakur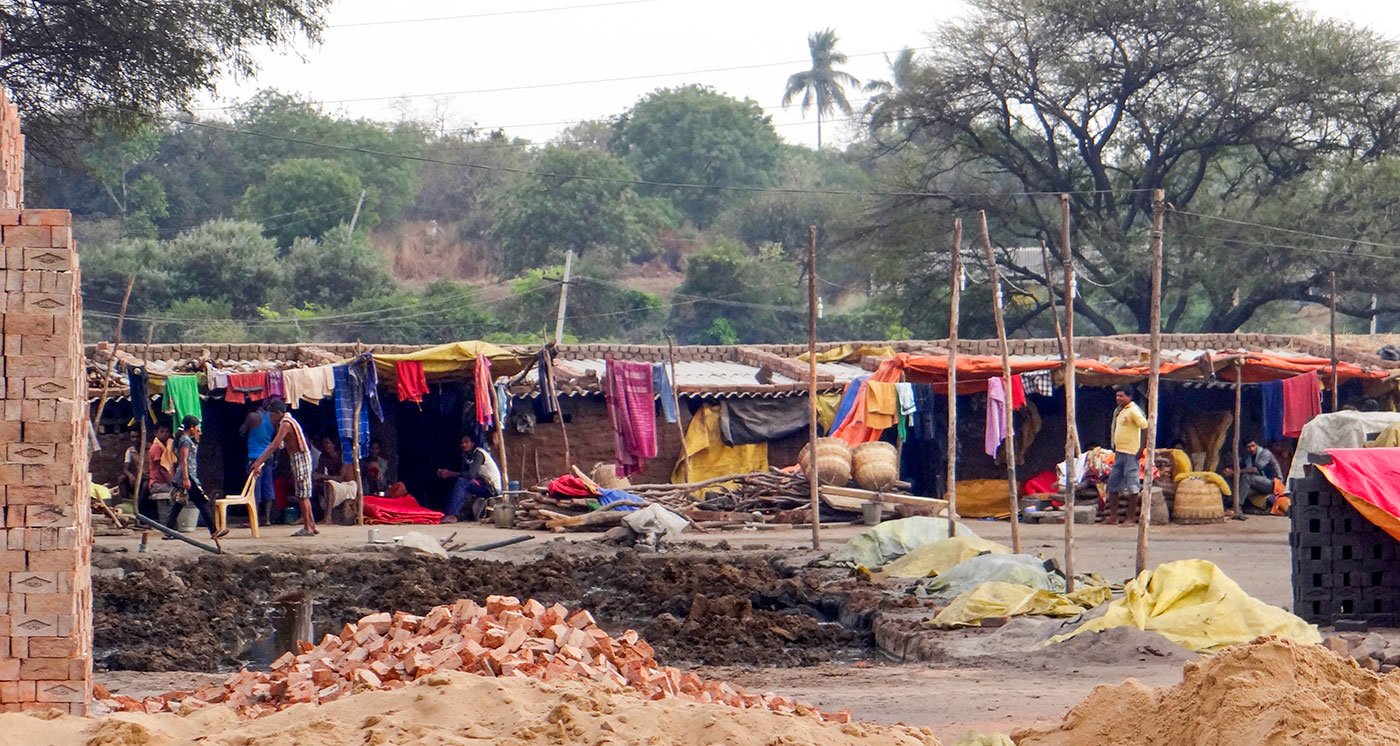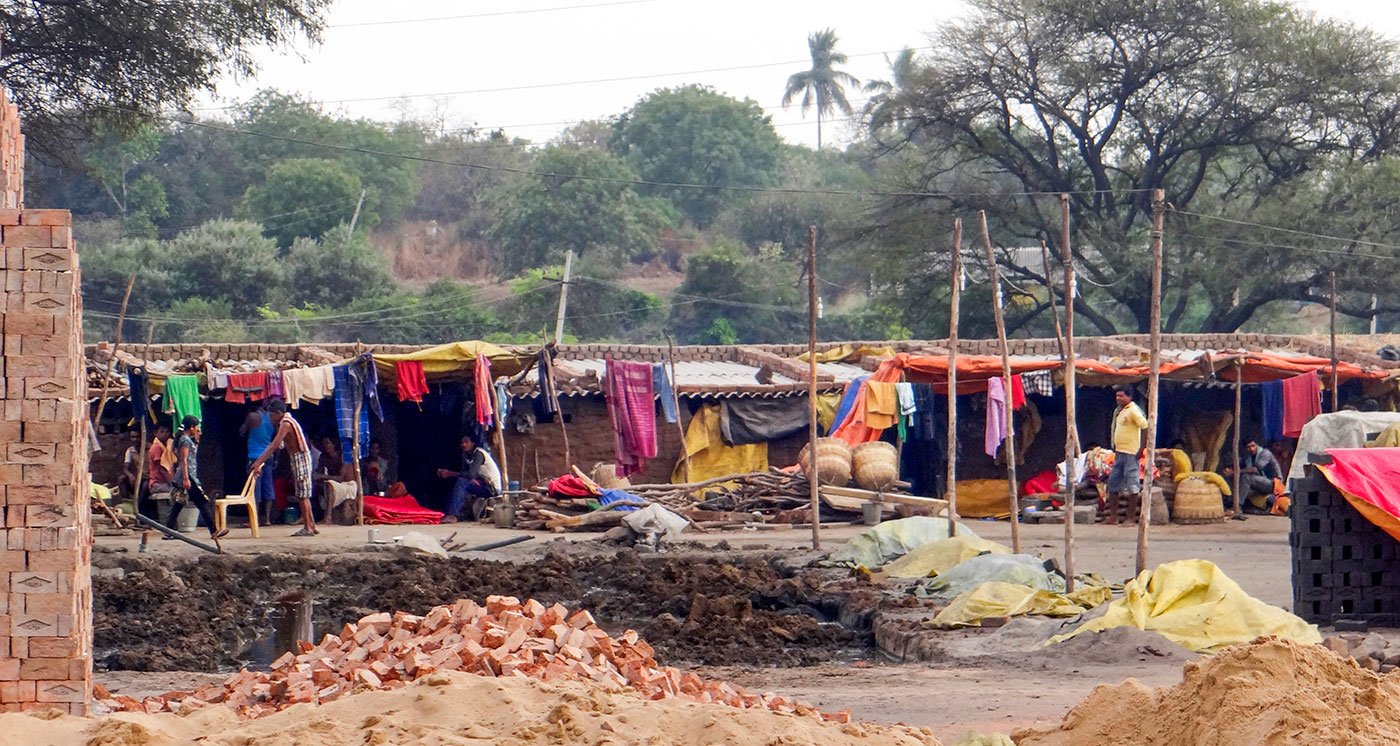 PHOTO • Purusottam Thakur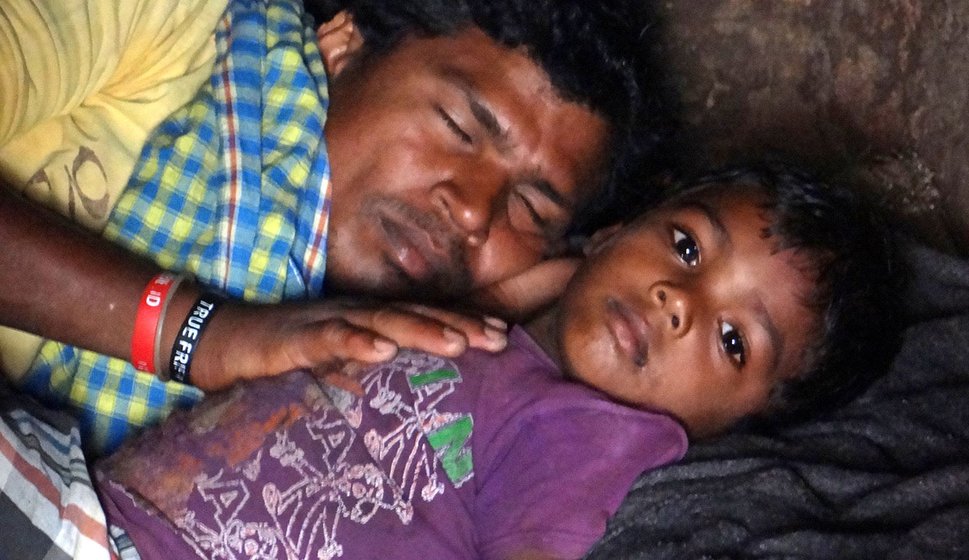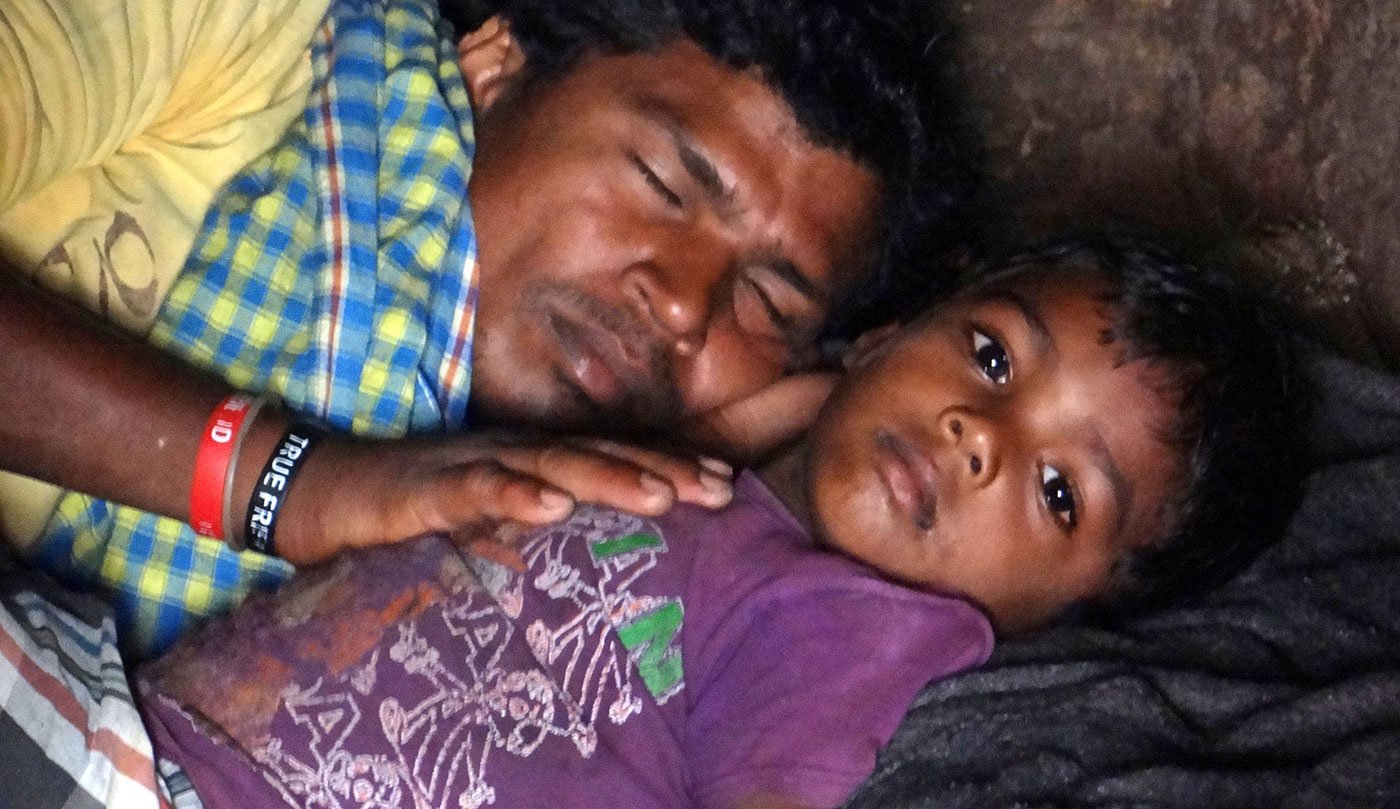 PHOTO • Purusottam Thakur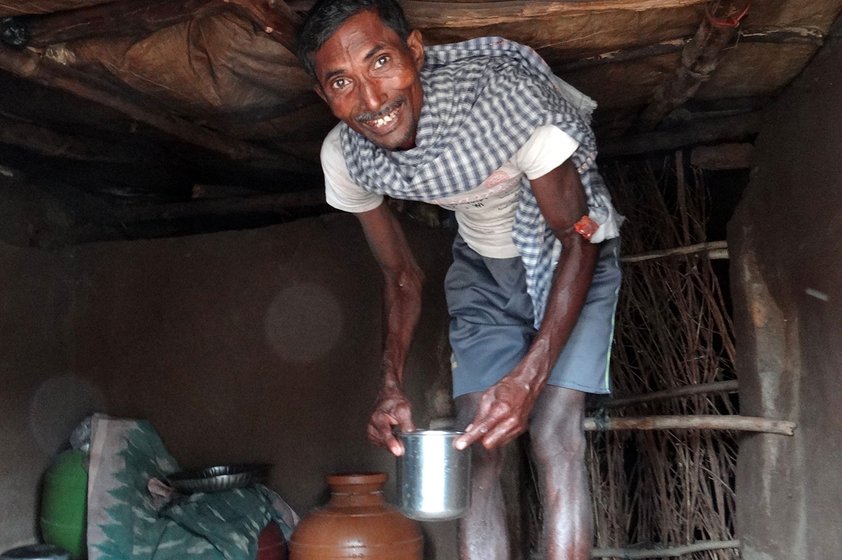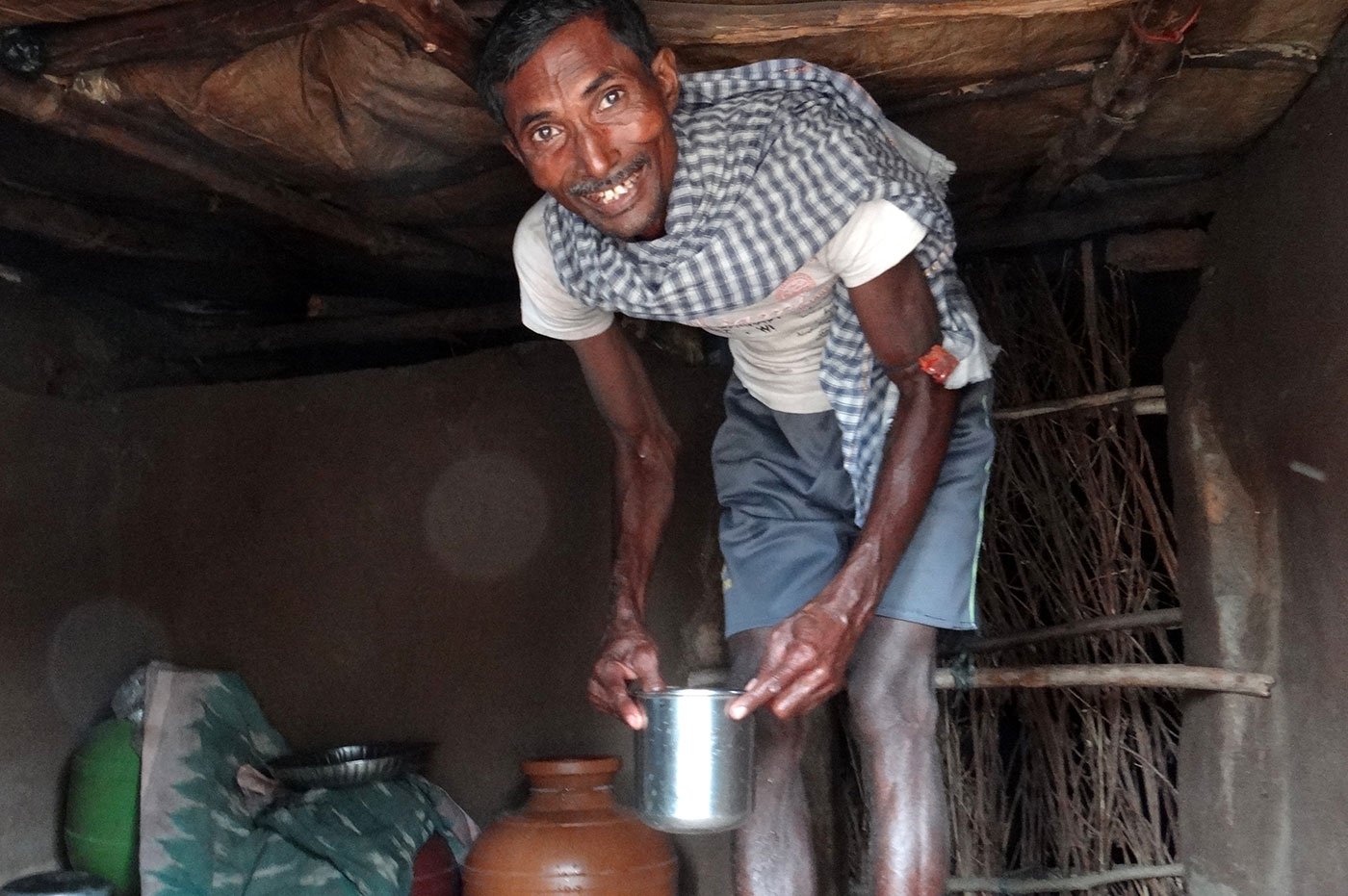 PHOTO • Purusottam Thakur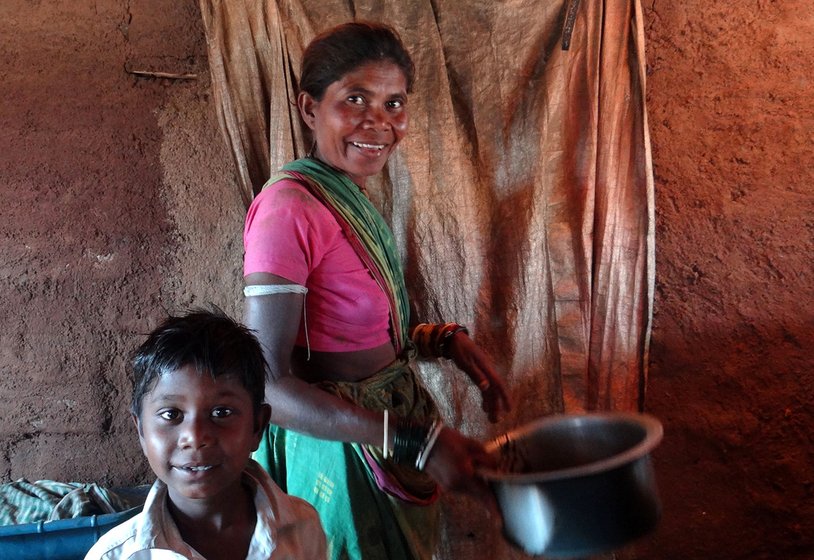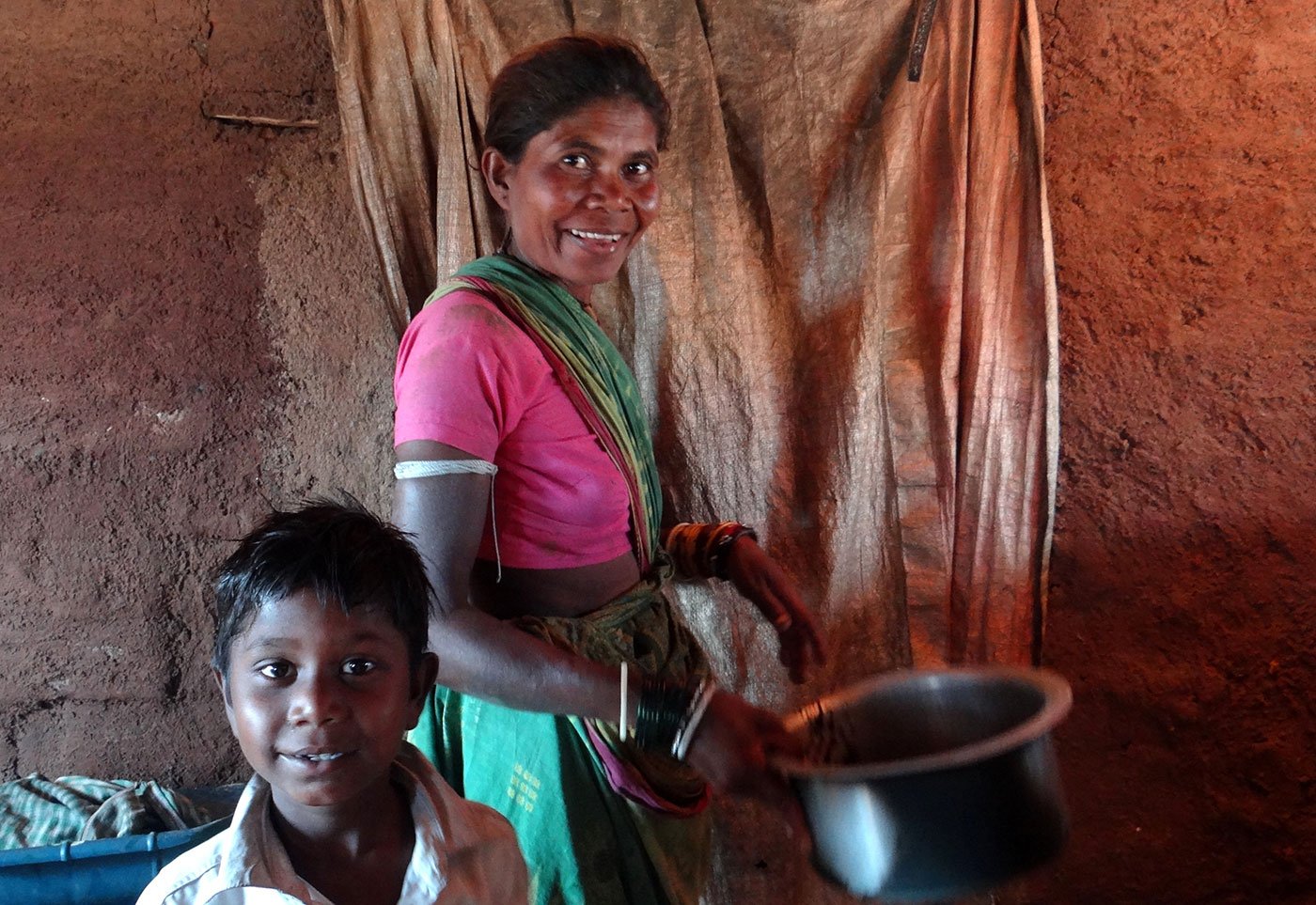 PHOTO • Purusottam Thakur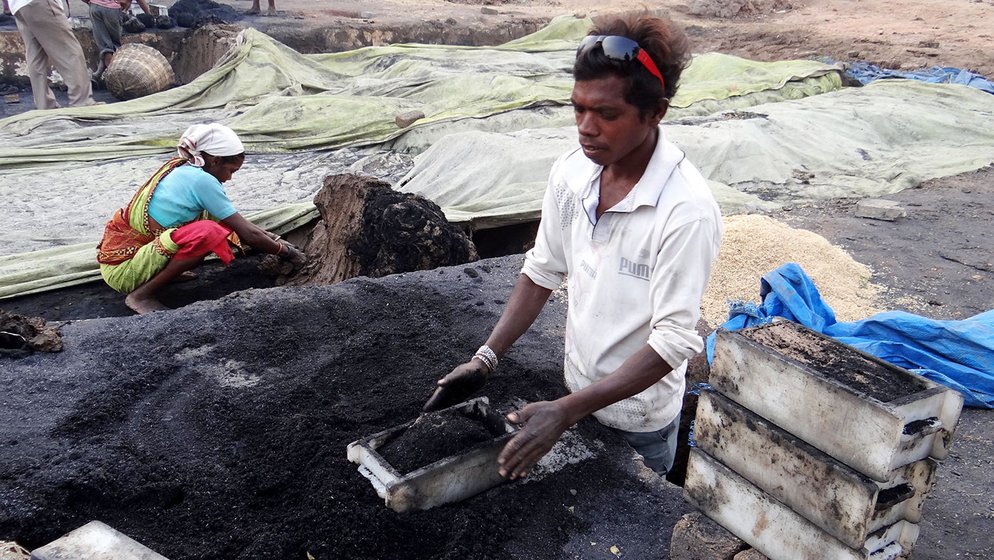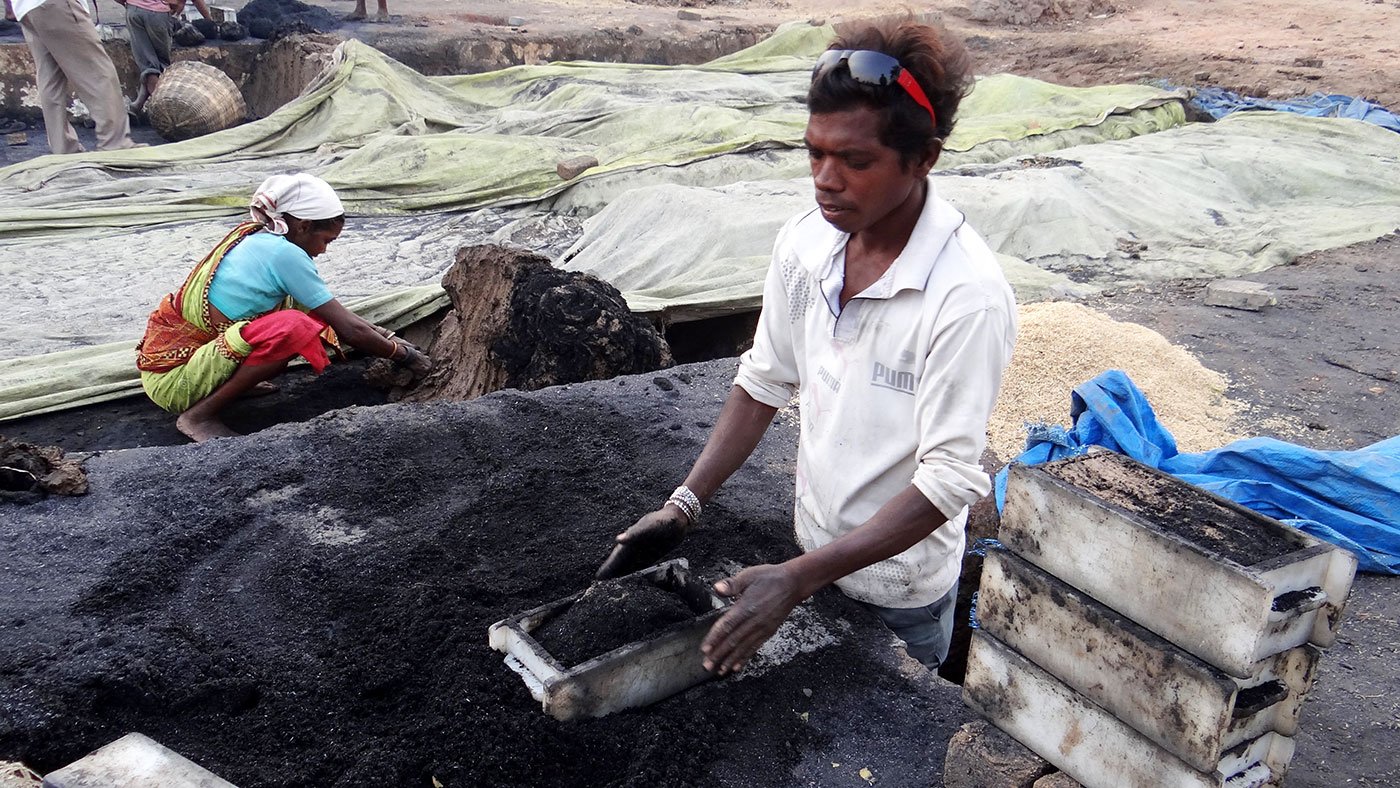 PHOTO • Purusottam Thakur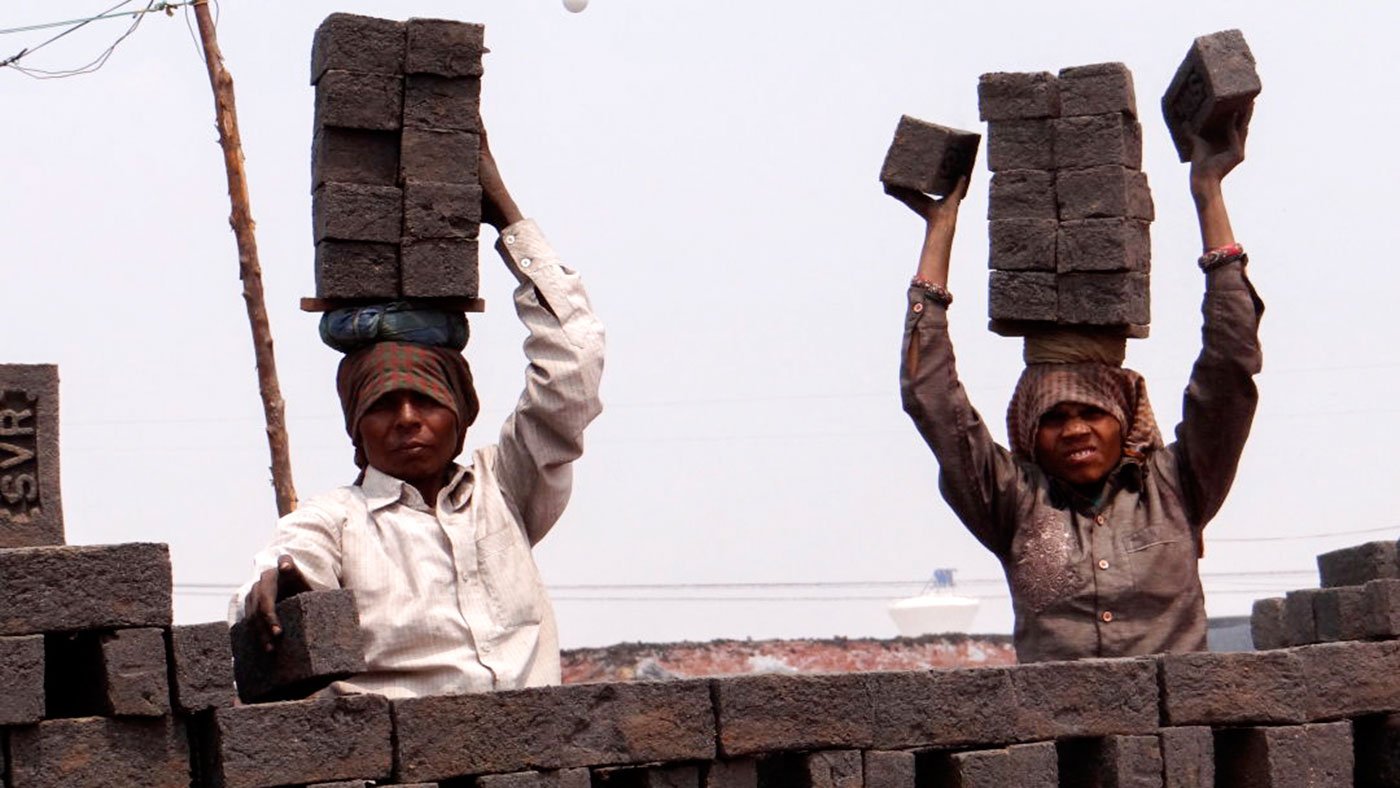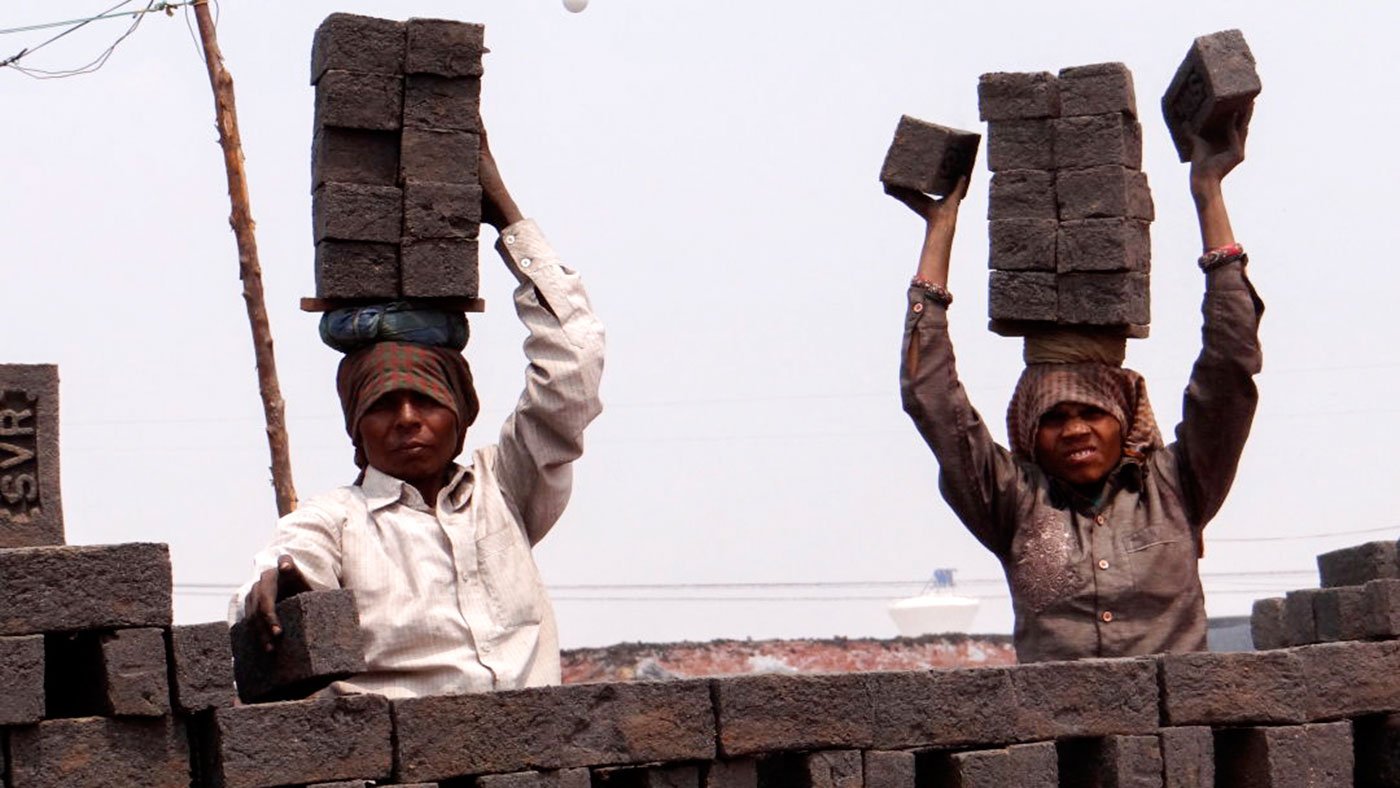 PHOTO • Purusottam Thakur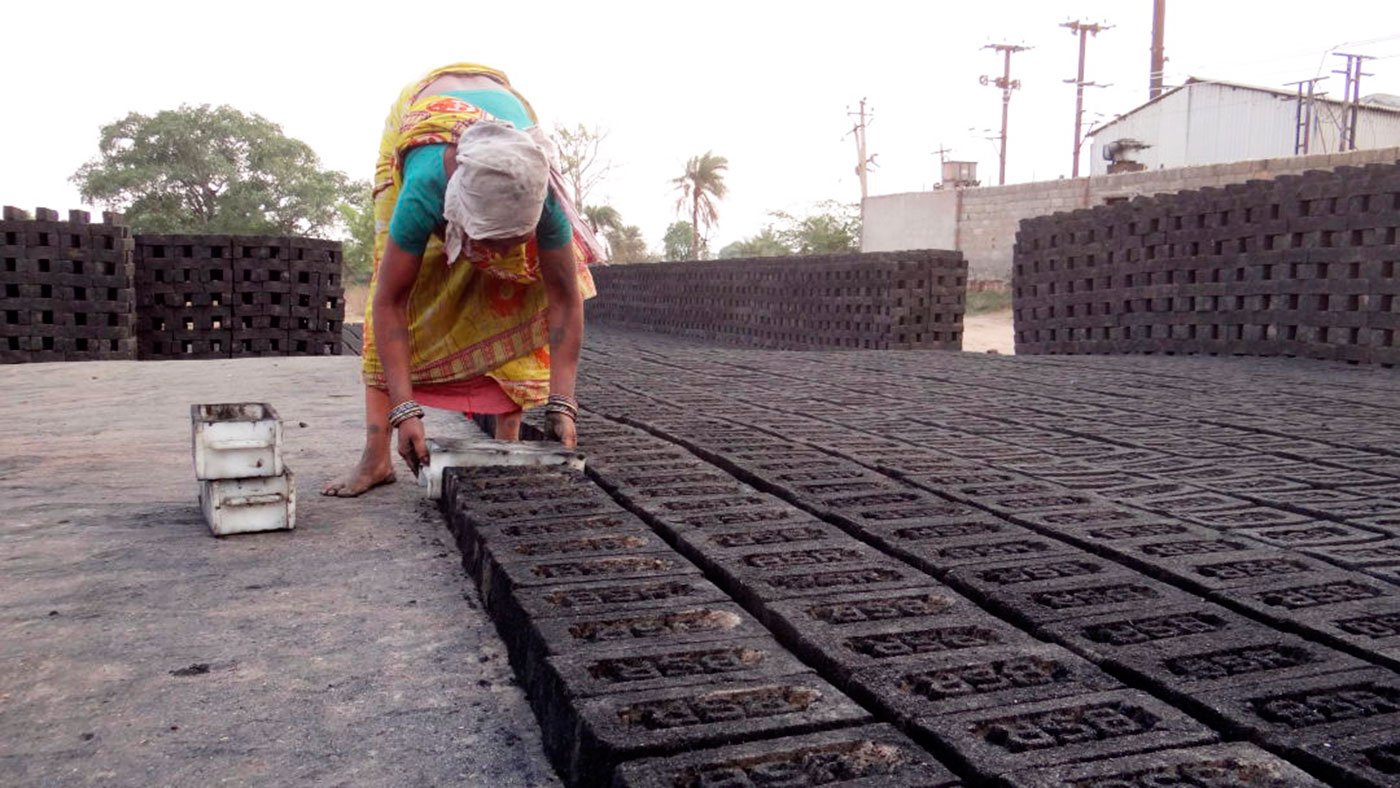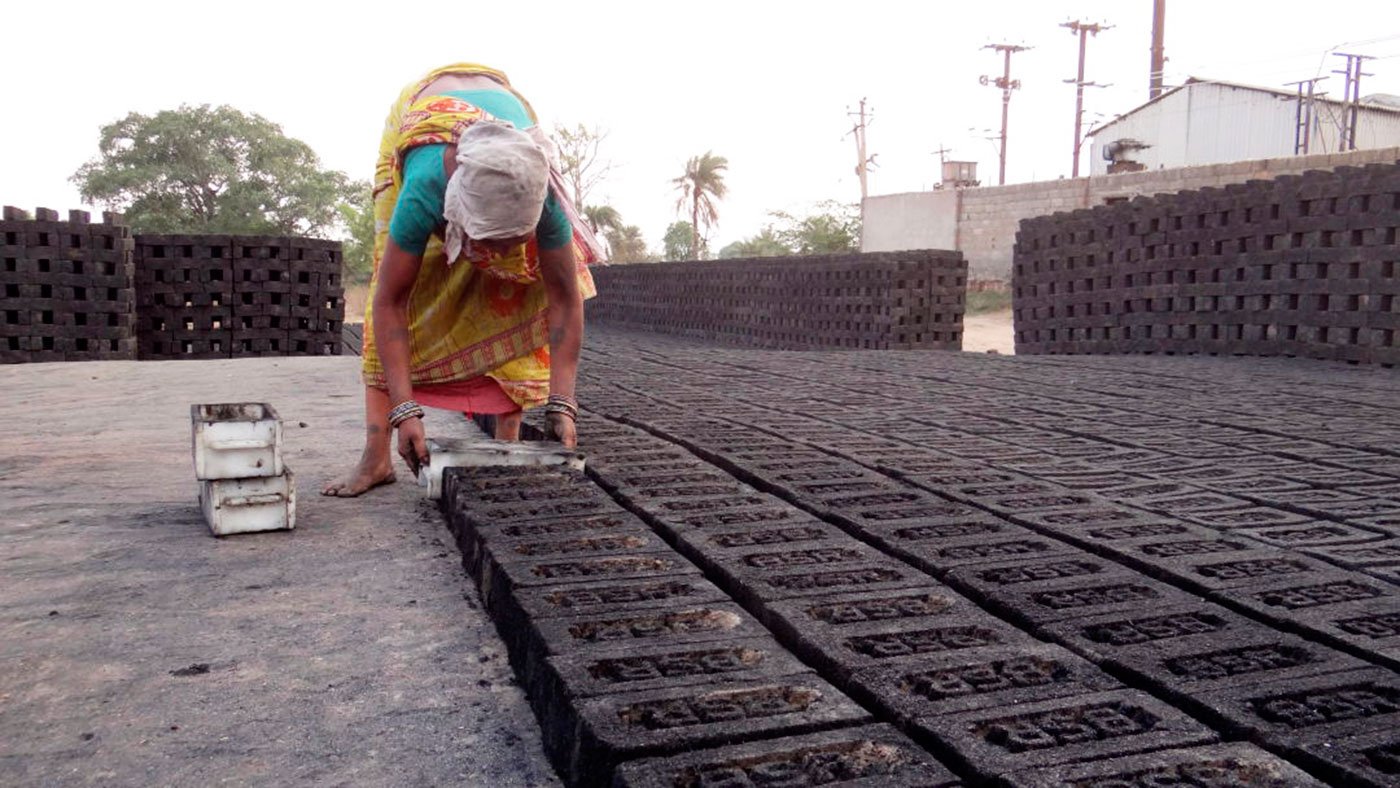 PHOTO • Purusottam Thakur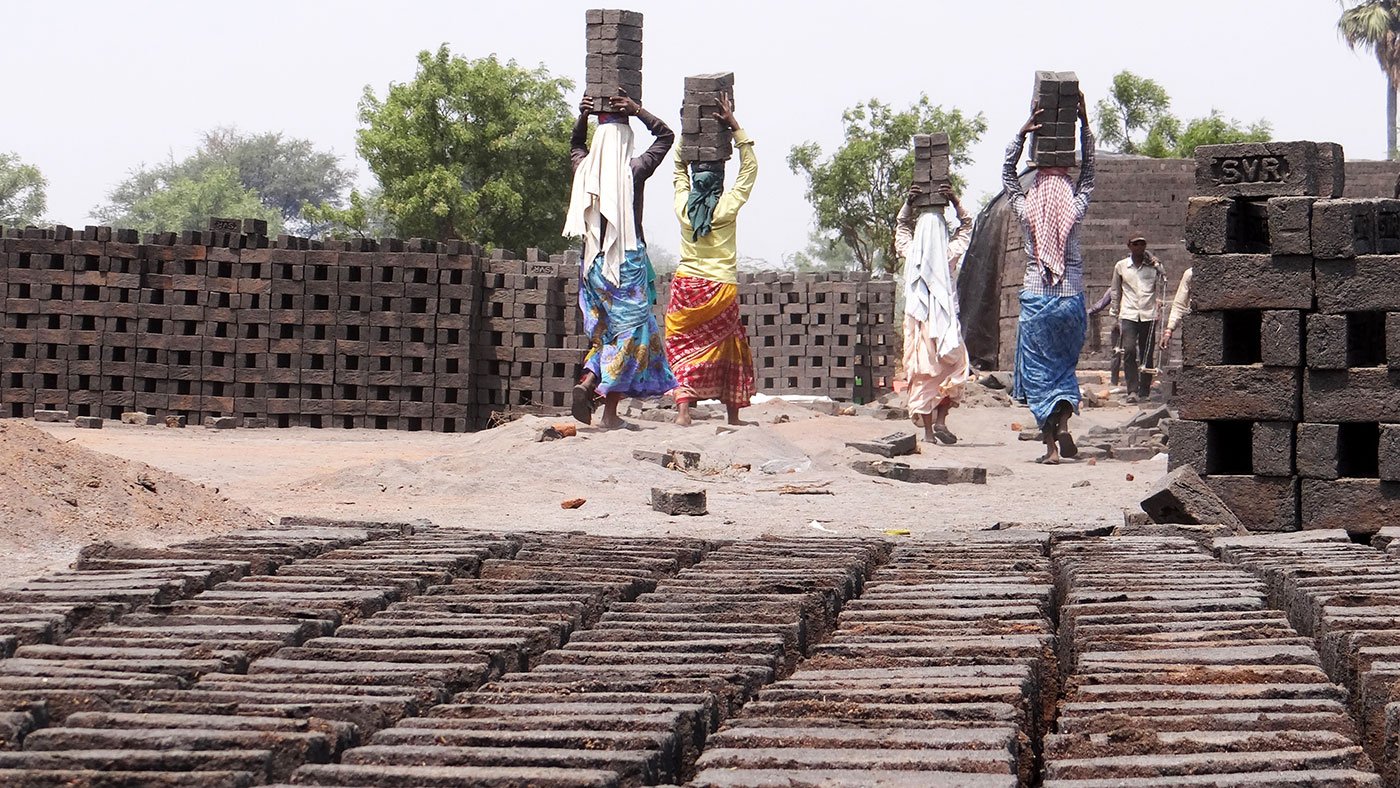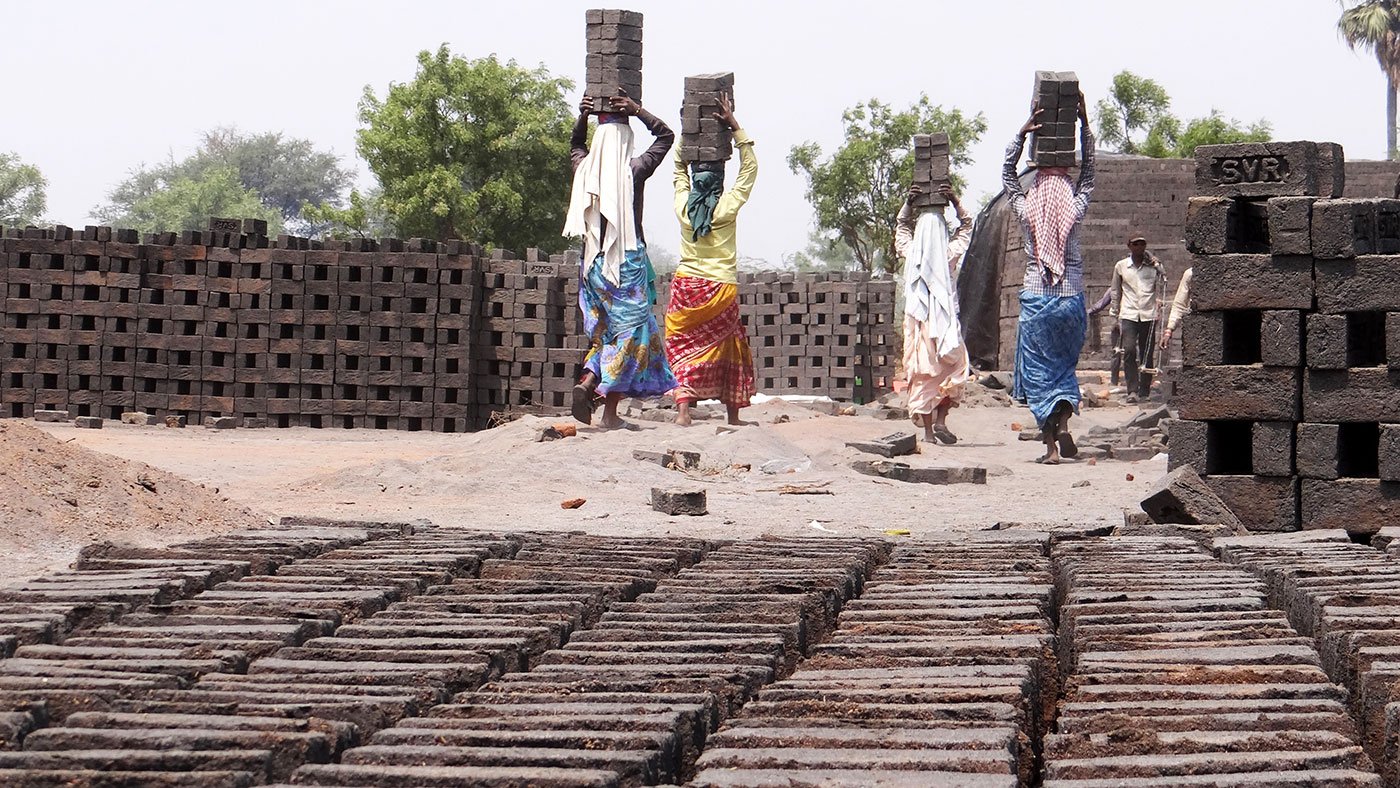 PHOTO • Purusottam Thakur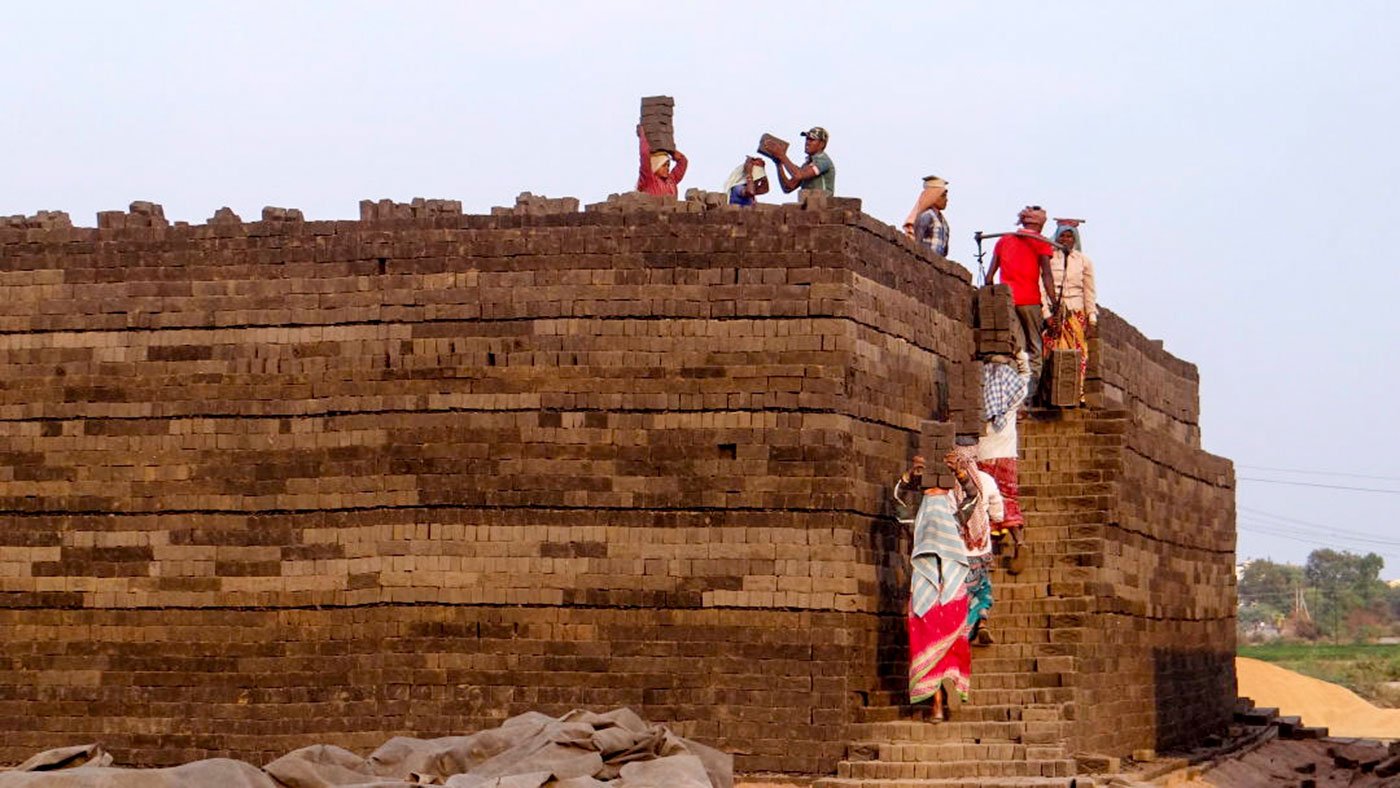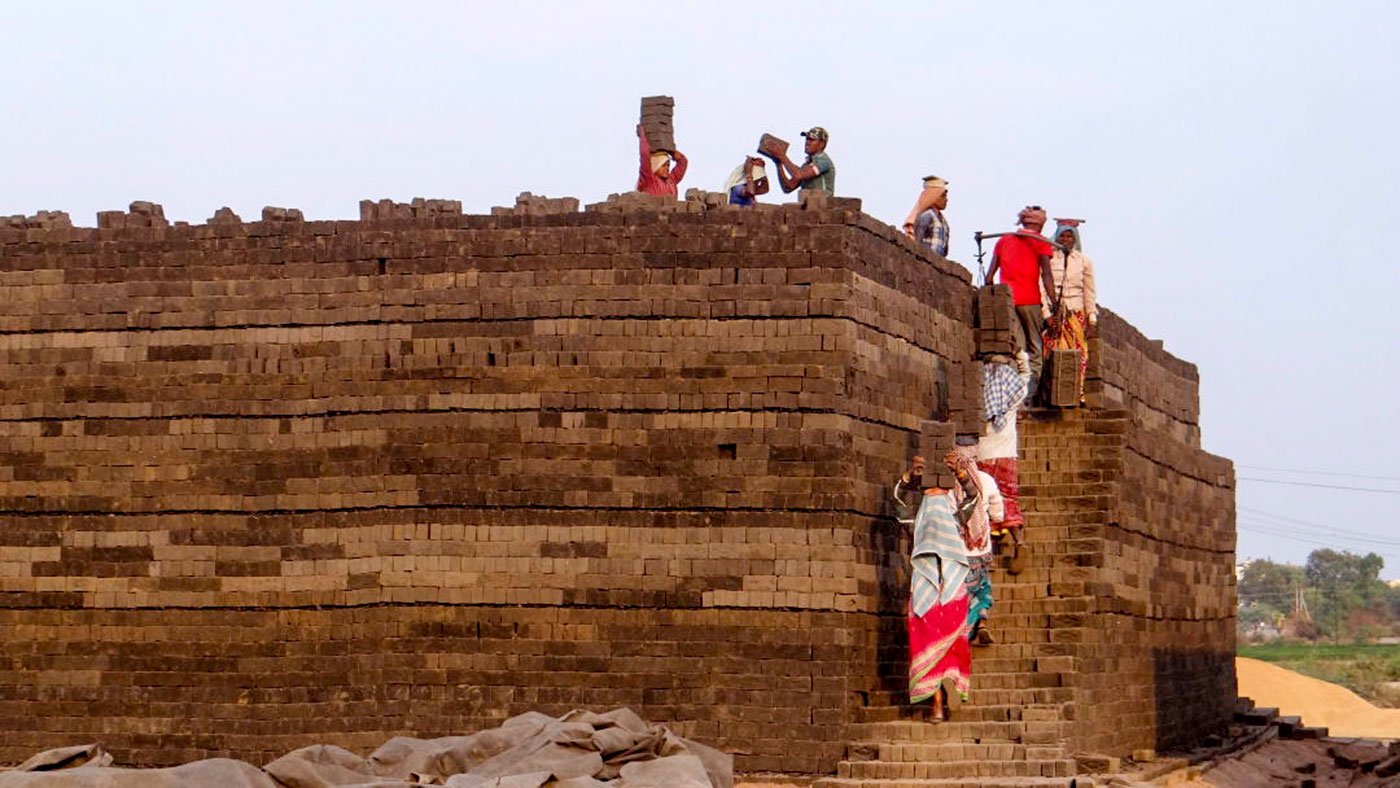 PHOTO • Purusottam Thakur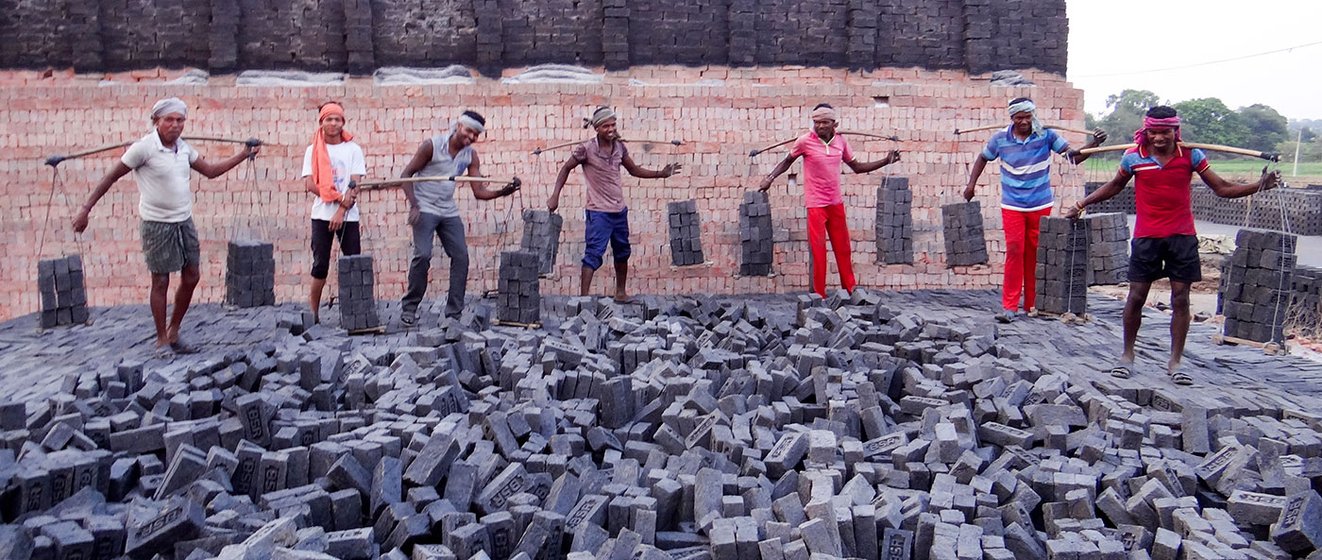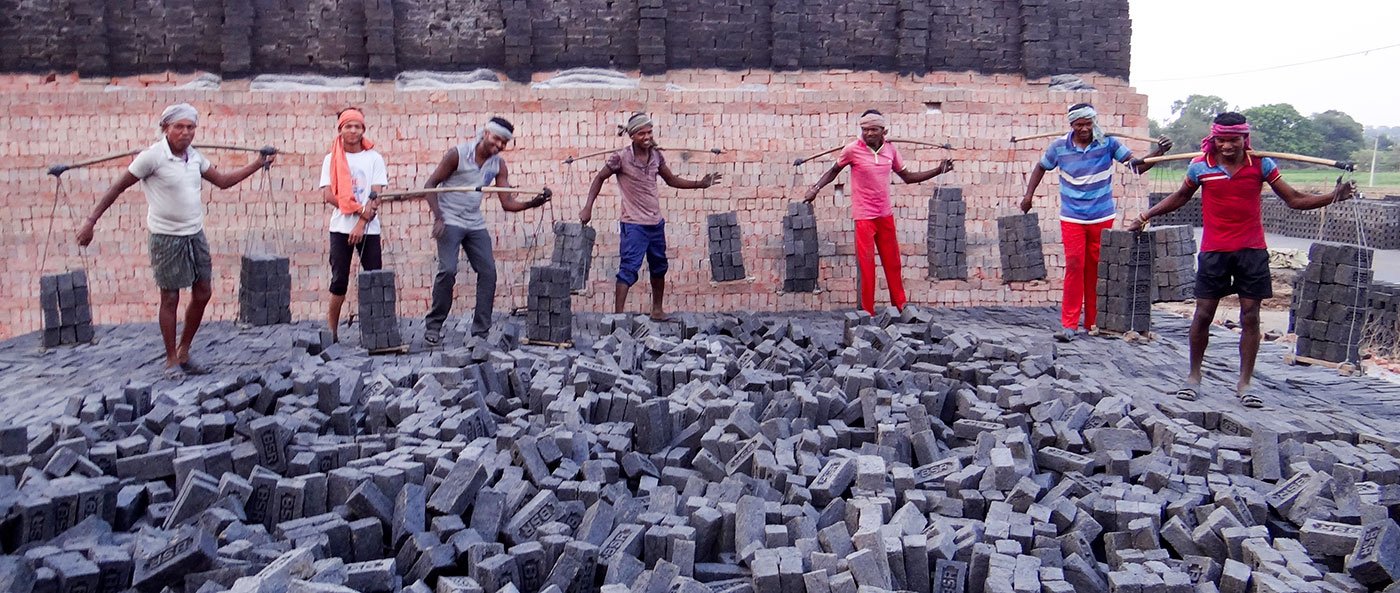 PHOTO • Purusottam Thakur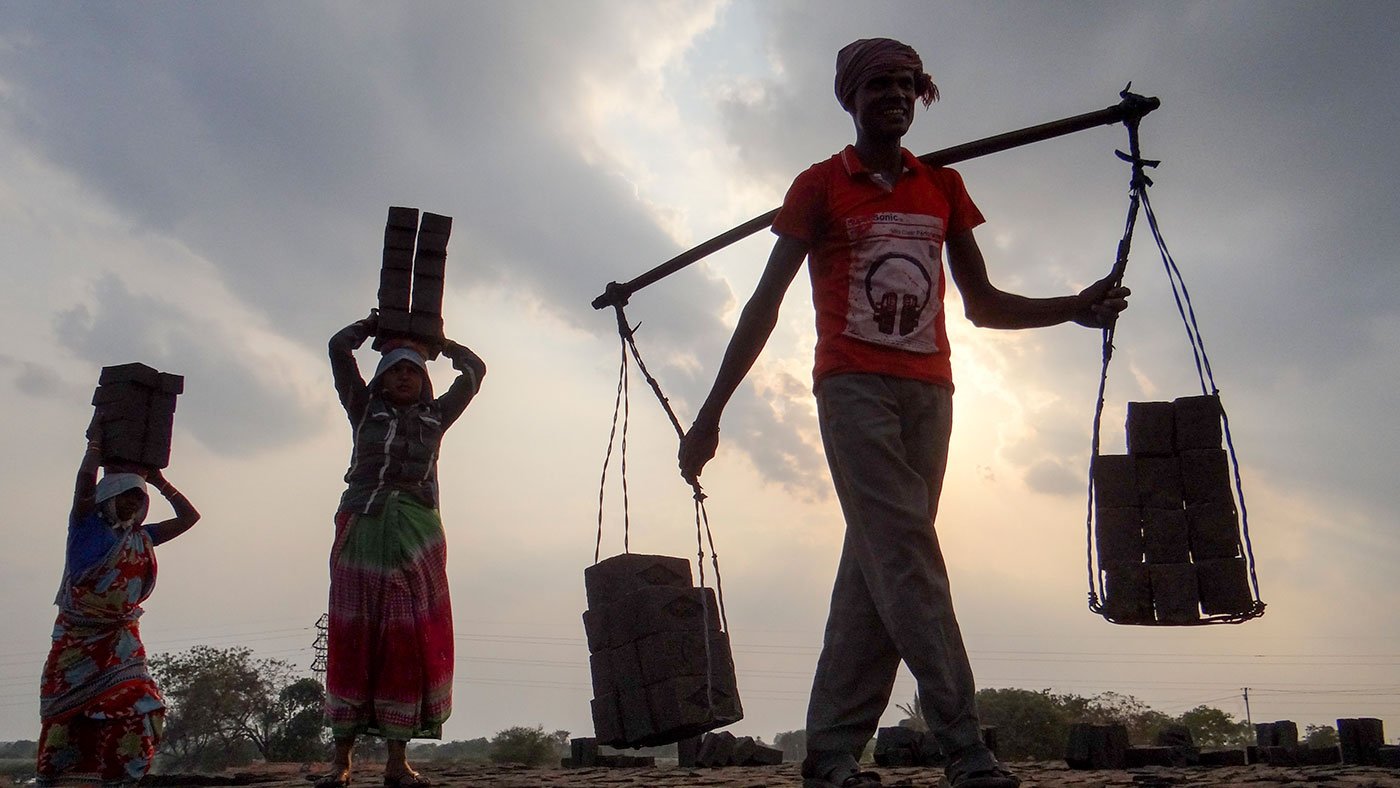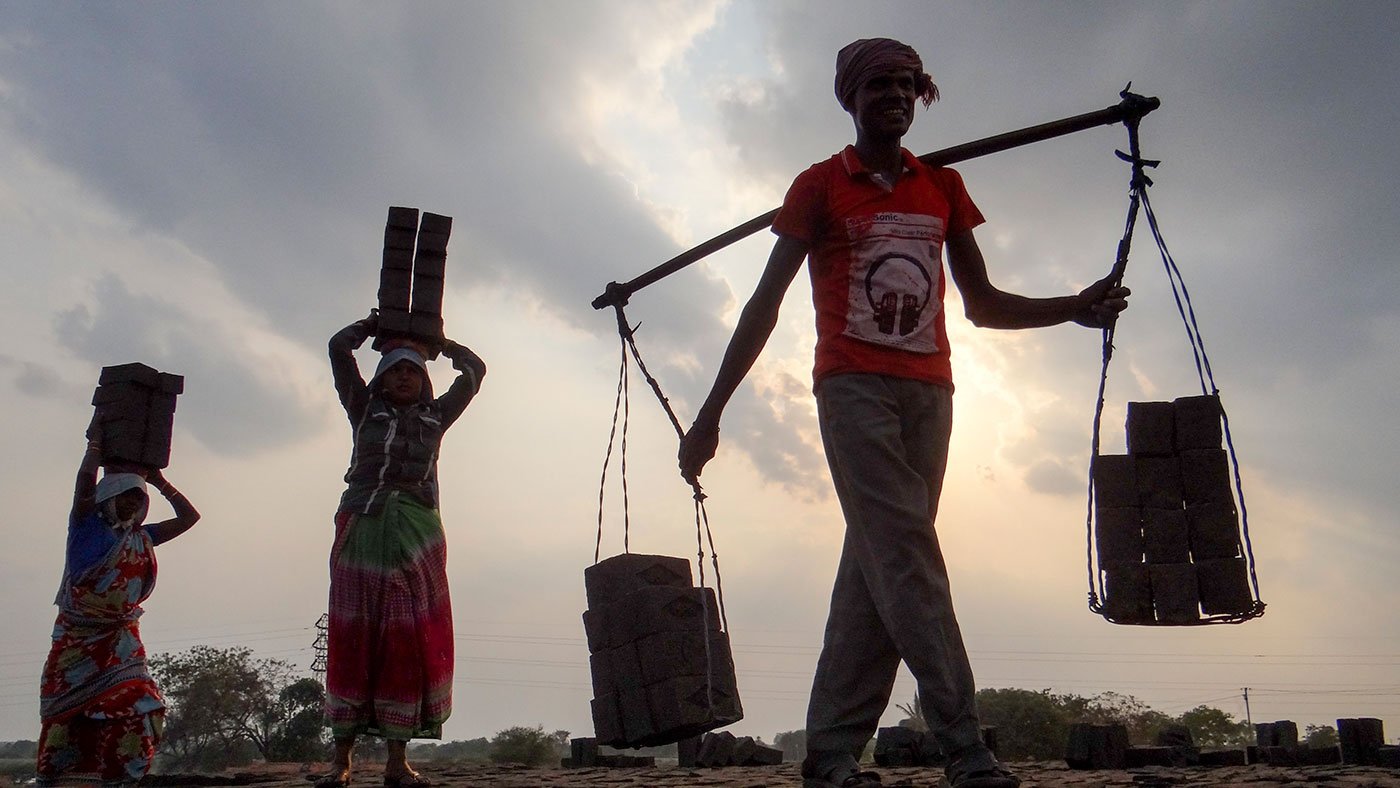 PHOTO • Purusottam Thakur