On September 10, a few hundred farmers, most of them Advasis from the Gond community, set out on foot and tractor from Jagdalpur, the district headquarters of Bastar district, to Raipur, the capital of Chhattisgarh – a distance of around 280 kilometres. I met them when they were resting by the roadside near Kodebod village, placards placed on the ground, small bags and other belongings around them. Many of them didn't speak Hindi, only Halbi or Gondi.
"We started marching by foot from the Danteshwari temple in Jagdalpur on the 10th of this month and will reach Raipur on 18th September," said Sonuram Kashyap of Bastar district. "We want to request Chief Minister Raman Singh to waive our loans and [we want to present our] other demands.
"We are small farmers. Our lands depend on the rain. If there is no rain, there is no farming. We have loans against our 2-3 acres. In 2012, my father took a loan of 60,000 rupees from the District Cooperative Bank. He repaid part of the amount and he died in 2014. But now the bank says we had a loan of two lakh rupees. That is why I am in this march to Raipur."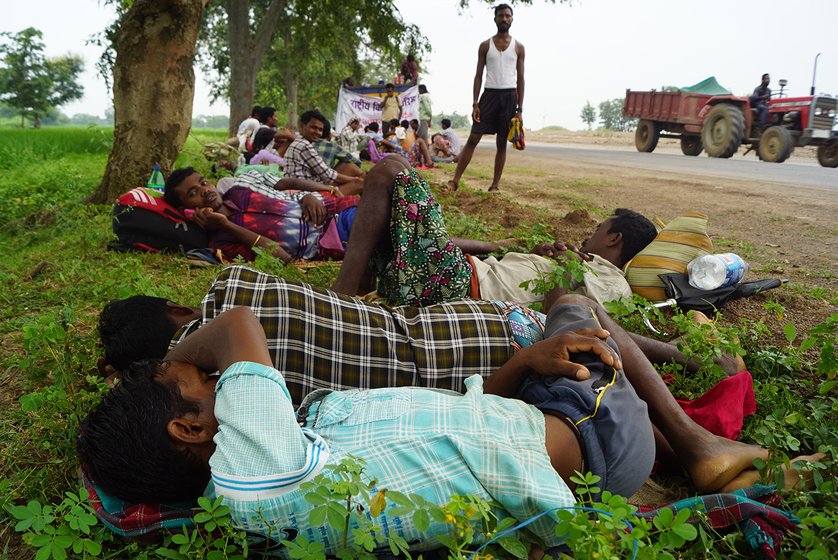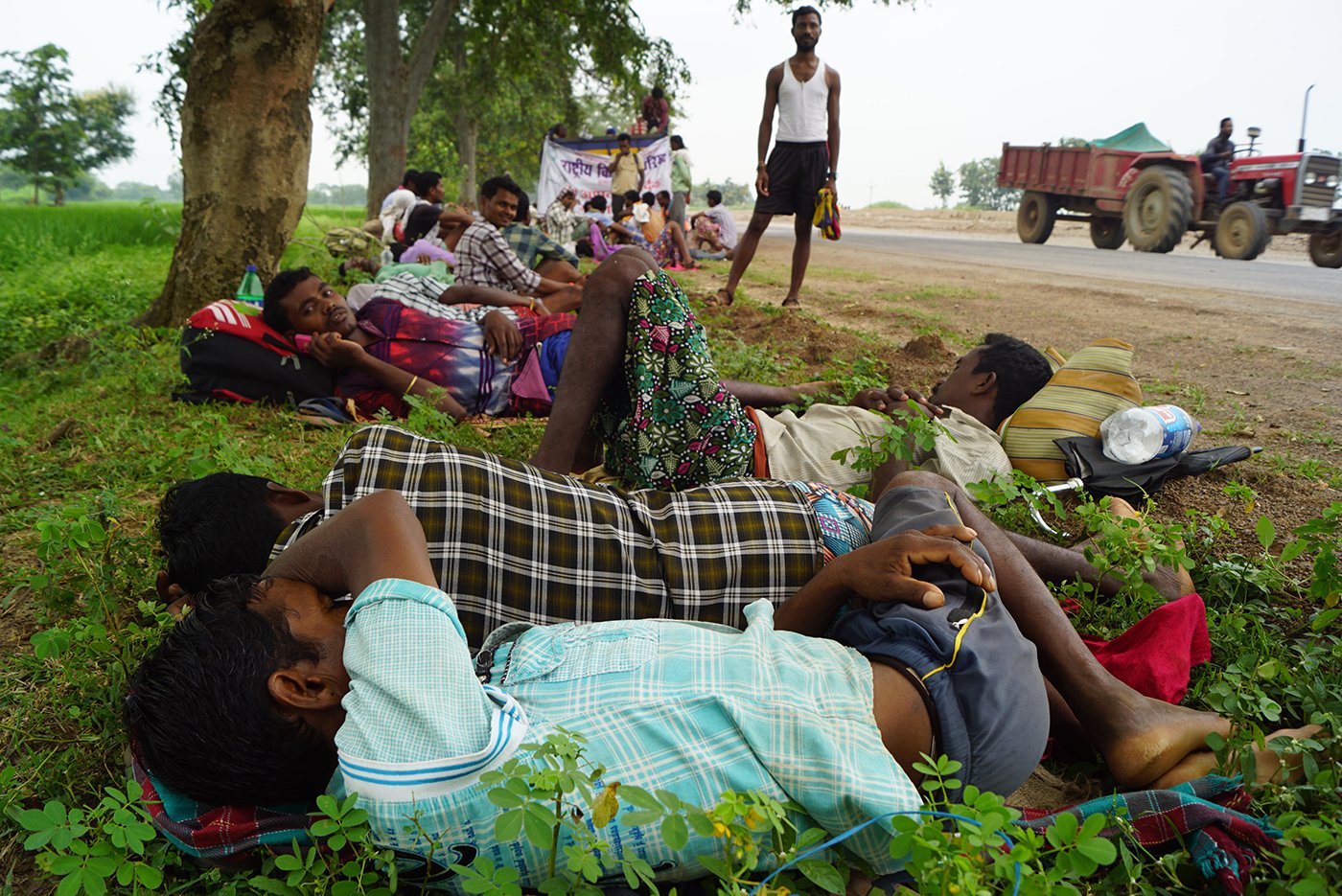 PHOTO • Purusottam Thakur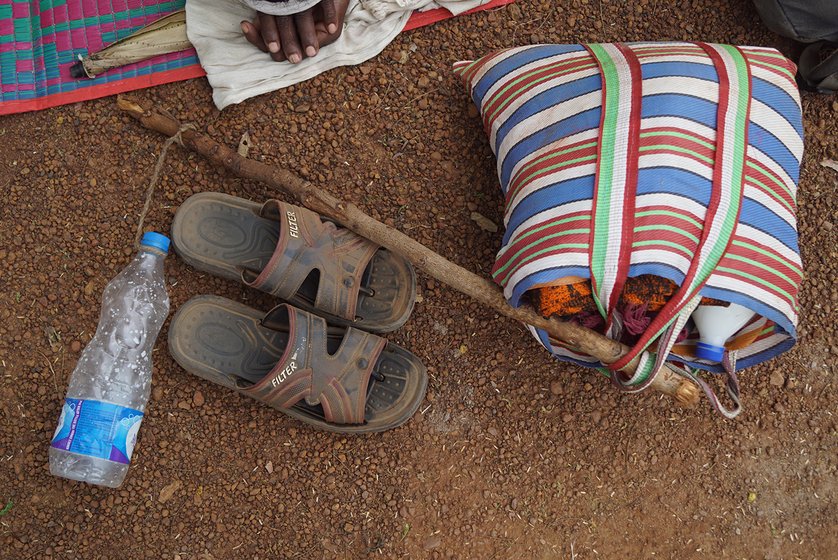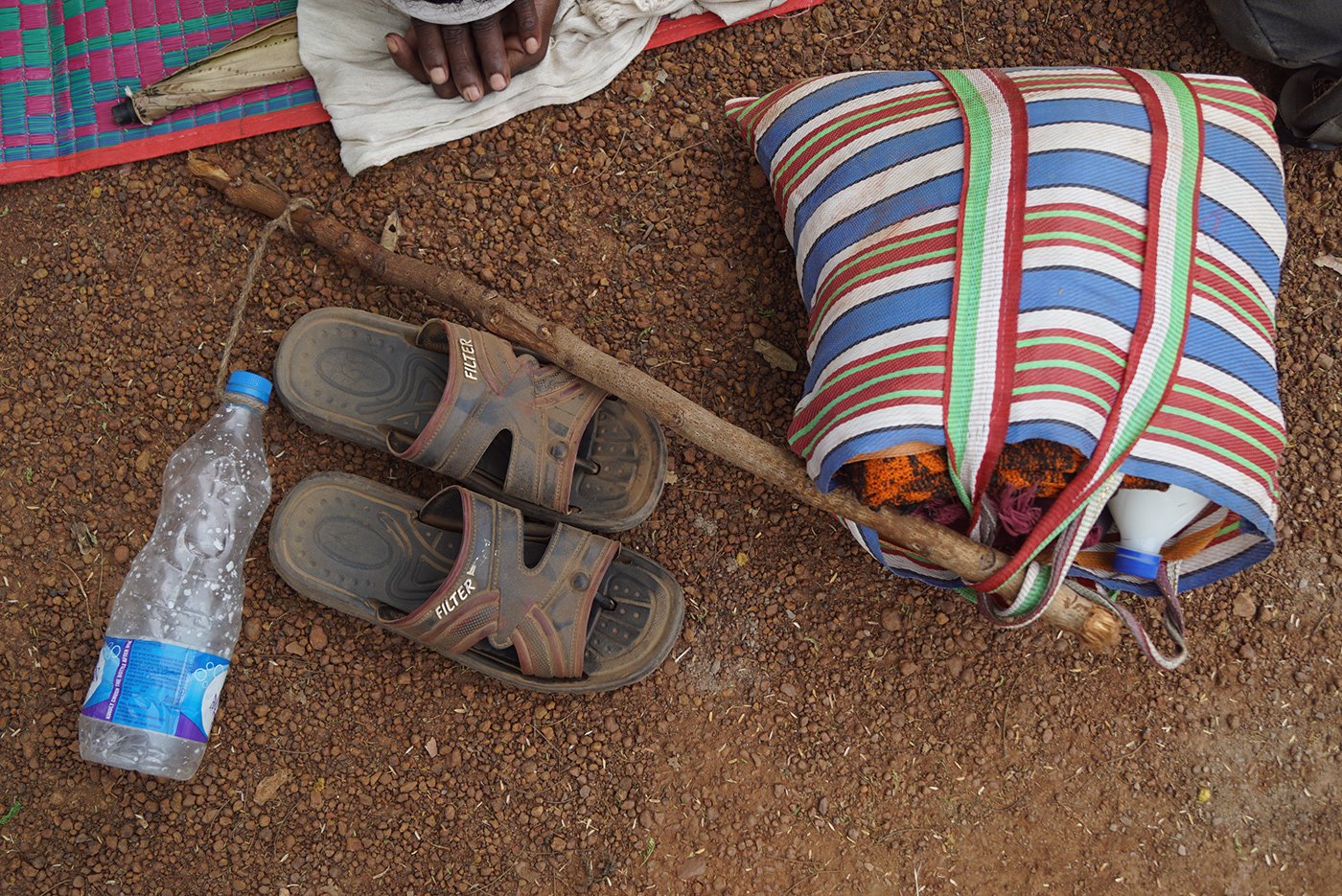 PHOTO • Purusottam Thakur
Guna Nag from Burungpal village in Bastar district told me how he has been cheated by a tractor finance company, and when he was unable to pay the loan instalments, how they took back his tractor. Such cases are common in Bastar. The illiterate farmers are easily cheated by middlemen who help them get inflated loans from banks and finance companies and then siphon off some of the amount. The farmers want a committee to investigate these alleged forgeries, and tractors confiscated by the companies to be returned to them.
Their other demands include a better minimum support price for paddy, full payment of crop insurance, and toll waivers for farm vehicles. "We will put forth our demands peacefully before the chief minister and will appeal him to waive our loans and rid us of these dalals [middlemen]," said Sonu Kashyap. "We will tell him about our problems."