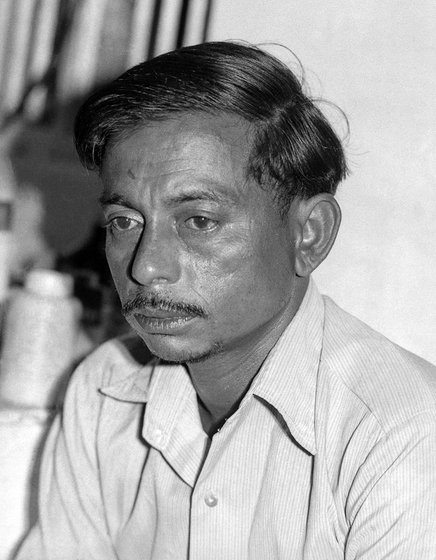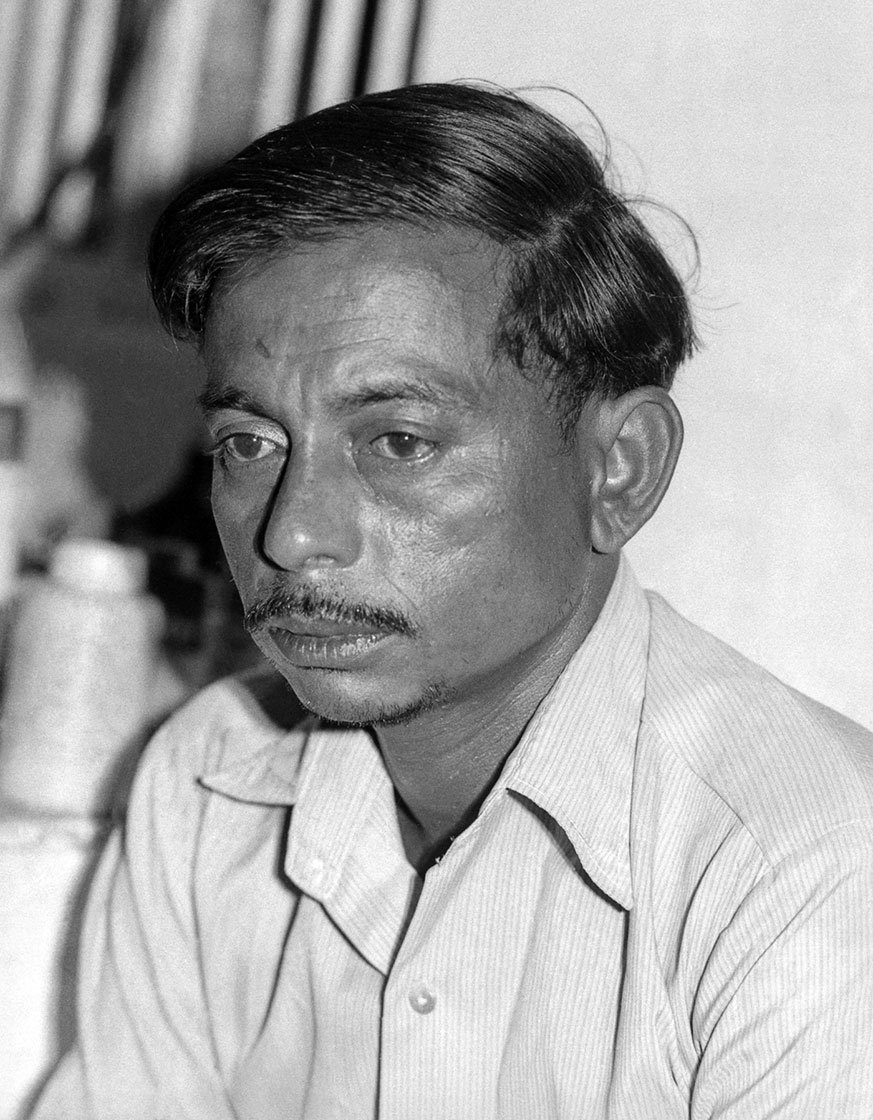 PHOTO • P. Sainath
The world was his village. My first glimpse of the fifth standard dropout turned great literary figure was in Pudukkottai in 1993. Later, I met him at his home in Melanmarai Nadu village in what was then called Kamrajar district (now Virudhunagar). With the death of Melanmai Ponnusamy, 66, on October 30, India has lost one of the most authentic literary voices of the countryside. Ponnusamy was more than a great creative writer, though. His was a fine political mind, an incisive, analytical one that probed and unveiled the character and causes of poverty and deprivation in his ancient homeland of Ramnathapuram (better known as Ramnad).

He focused on the village – and through it, understood the world. Almost a decade before the words 'agrarian crisis' came into popular use, Ponnusamy was talking of the devastation he thought the new kinds of seeds would bring to farmers in his village. "The cost of production is now much higher for those who have begun to use these seeds," he said. And that was in 1993.
Despite being a famous literary figure, a Sahitya Akademi awardee and winner of innumerable other prizes, he resisted the idea of shifting from his village to a larger stage in Madurai or Chennai. Ponnusamy felt he drew his authenticity as a writer from living in a village in the old Ramnaddistrict (now in Virudhunagar). Only in the last three or four years of his life, dogged by illness, did he shift to Chennai to live with his son and to be closer to his doctor daughter.
What a great writer. What a wonderful human being. What a terrible loss. Below, is the story on him that appeared in my book Everybody Loves A Good Drought .
The writer and the village
MELANMARAI NADU, Kamrajar (Tamil Nadu): He dropped out of school in the fifth standard. Some of his short stories are now required reading at the university level. But irony, always a strong point of Melanmai Ponnusamy's writing, dogs him all the way. Those stories are read at universities in other districts. His beloved Ramnad does not have a single university of its own.
I first saw him when he was addressing a public meeting late one evening at a crowded hall in Pudukkottai. Leaning forward against a table, Ponnusamy told his audience of the dramatic impact of the Gulf War on his little Ramnad village. Some farmers there thought they had figured out their 'modernisation', tractors and all. Then the war began (in 1991). The steep rise in the prices of petrol, diesel and imported components shattered their plans.
At this point, the electricity in the hall went off. Ponnusamy didn't pause for a moment. He got onto the table and went on with his speech. Nor, after the initial noise, did the audience budge. They remained spellbound in the darkness.
That was a month ago. Now we were likely to hear him in darkness again. We had spent hours searching for his lonely village and it was almost 2 a.m. when we arrived.  I had broken a foot en route and the pain was at its peak. While the dogs roused everybody for miles around, we apologised profusely for rousting him out at that hour.
He seemed surprised: "Isn't this the best time to have a discussion?" he asked. Moments later, we were deep in one.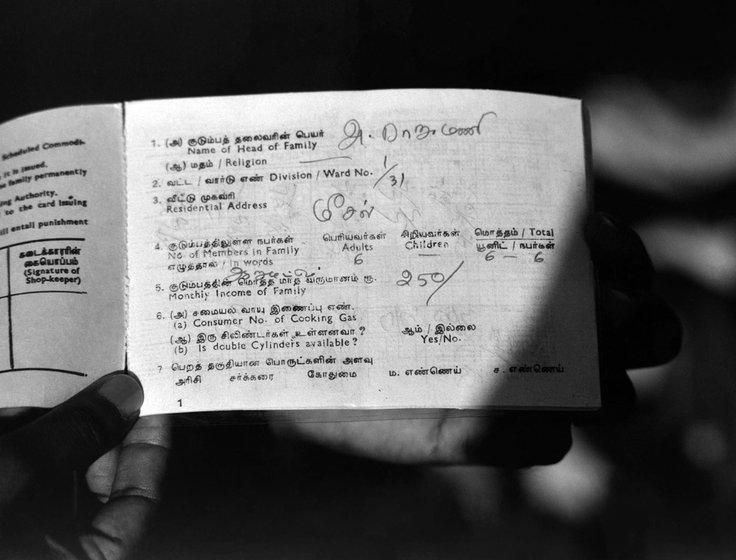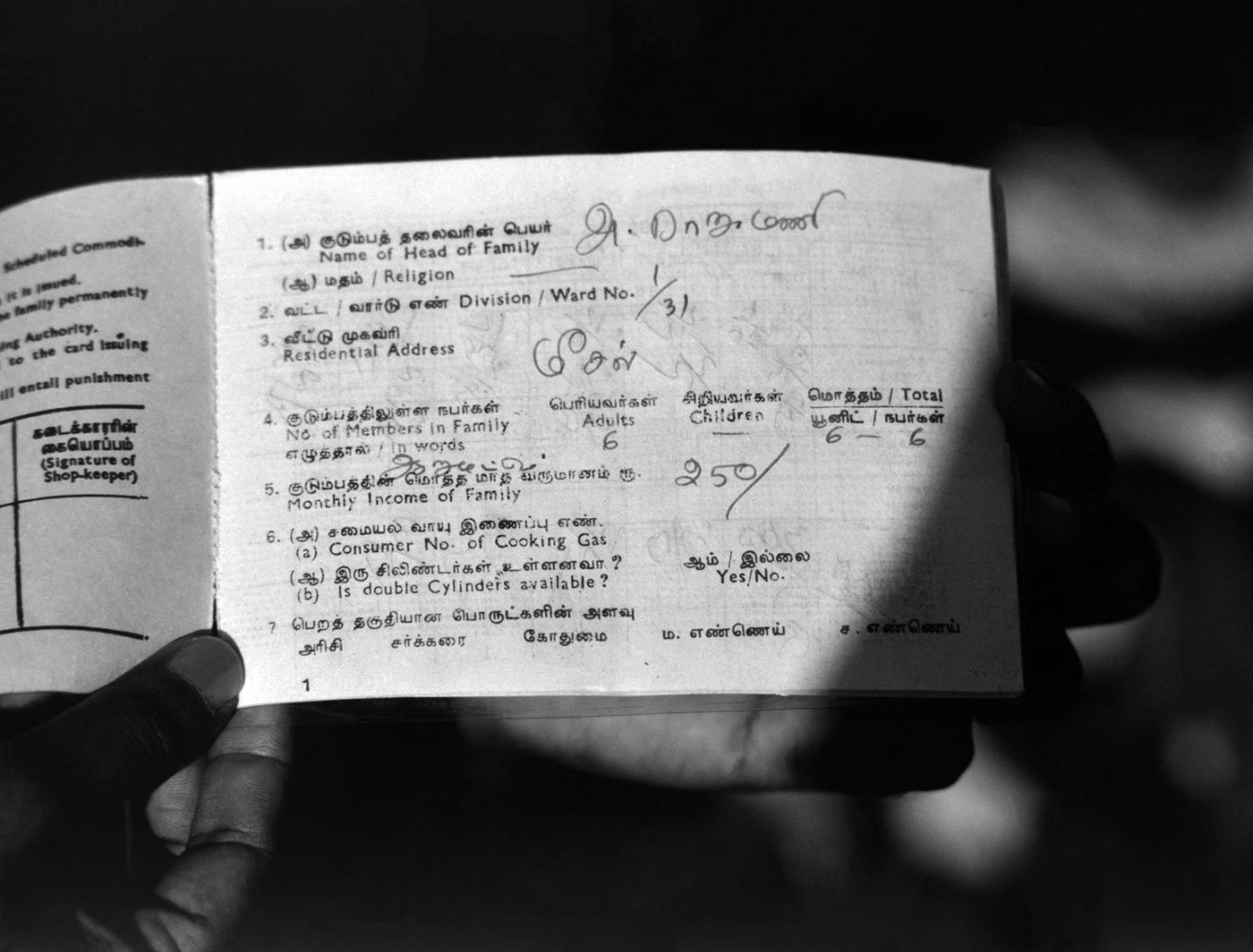 PHOTO • P. Sainath
Apart from being a highly regarded writer, Ponnusamy is also, in some ways, one of the great experts on the backwardness of this district. His isolated little village, Melanmarai Nadu, is now in Kamrajar district after the division of Ramnad. From here, he churns out insights into why Ramnad remains the way it does. Every story he has written in the past 21 years is about and located in Ramnad.
Though a Kalki prize-winning writer, and a leading figure in the Progressive Writers Association, Ponnusamy prefers to live in his cut- off village.   Why not move to a big city? "That would harm the integrity of the writing," says he. So he remains in Melanmarai Nadu. A place so difficult to find that I arrived six hours late for our appointment.
"You're going to interview me as an expert on Ramnad's poverty? Not as a writer?" Ponnusamy clearly found that entertaining.
"Ramnathapuram district was formed in 1910," says Ponnusamy.   "To this day it does not have a university of its own. It has now given birth to three districts and two ministers, but not a single medical college."  Nor a government engineering college.  And the one private engineering institution here might wind up this year. There are just three colleges of any sort across the new district and only two post-graduate courses offered at these.
"Backwardness breeds its own mindset," he adds.  "There has hardly ever been even a demand for a university in Ramnad. Only in the recent past have political parties begun to speak about it. Accepting basic education is going to take a couple of generations here.
"Making demands and petitions didn't come easy to the people of Ramnad. For 83 years, the district headquarters was located in another district, in Madurai! Even our law courts were located in that town till just six months ago. Only with the division of Ramnad into three districts in 1985 did that change."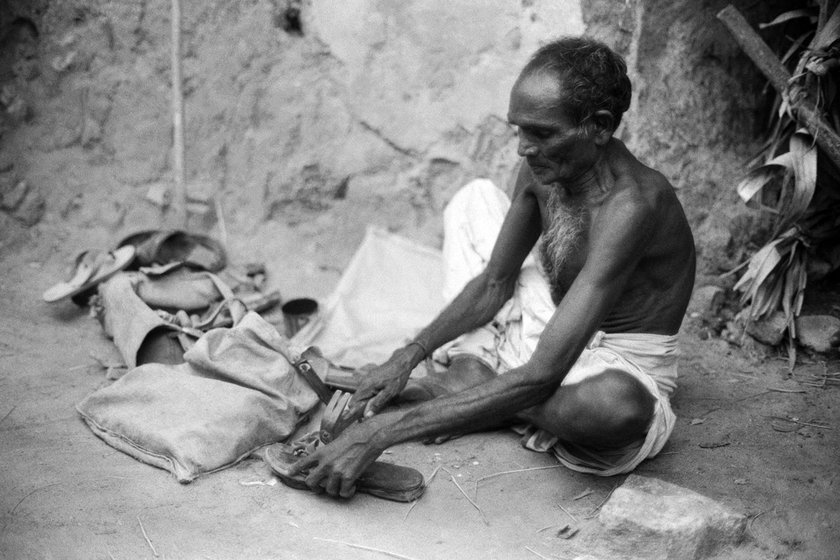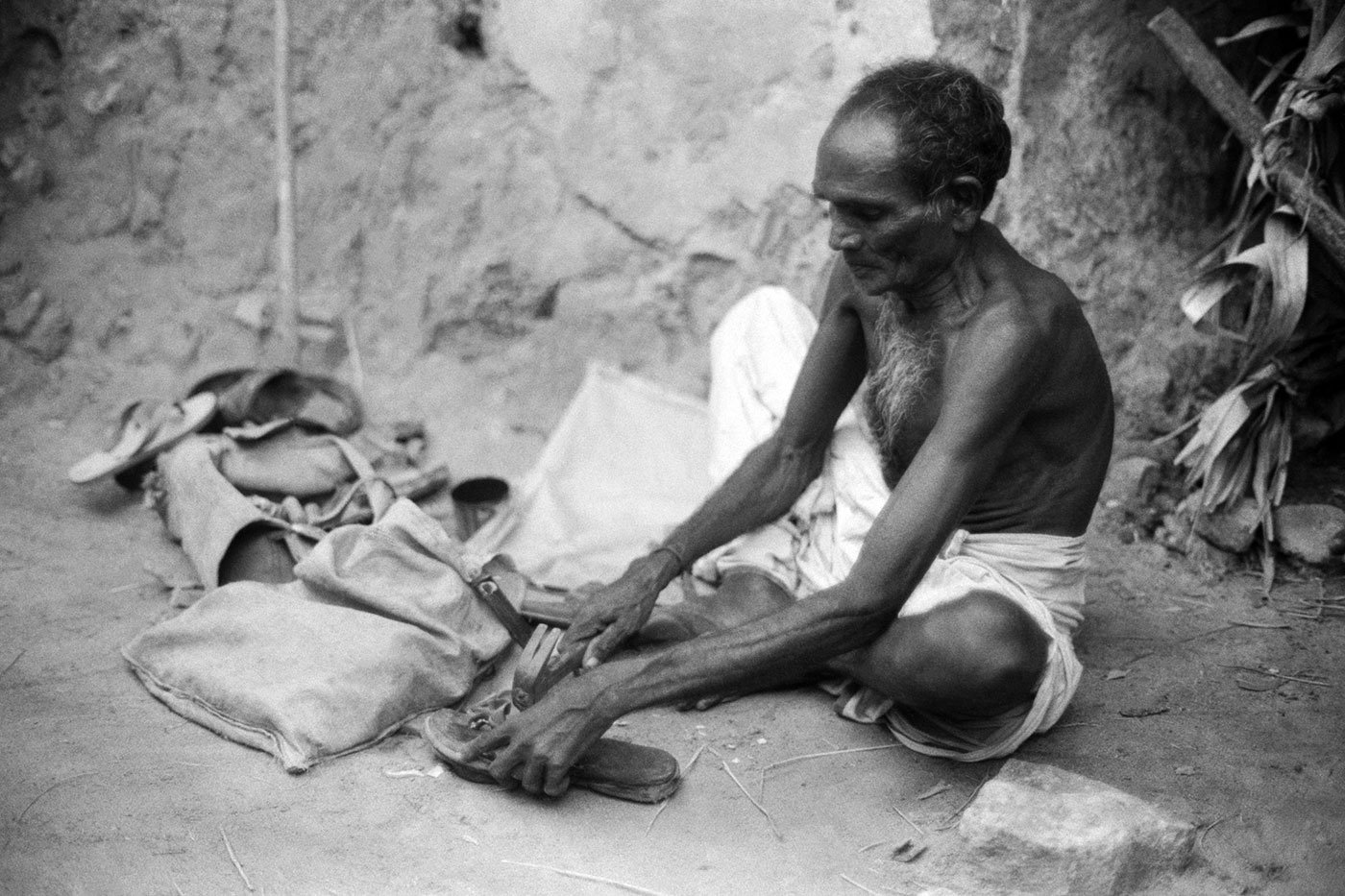 PHOTO • P. Sainath
This means, says Ponnusamy – who calls himself an unrepentant leftist – "that the administration has always been distanced from the people. Officials were so far away, they knew little of local issues.  The area's complexity was not understood.  Now we have the courts, collectorate and other structures. Yet, the old pattern prevails because basic issues have not been touched."
The district is among the lowest in the state in terms of income and, as a rule, lags behind the rest of Tamil Nadu by about 20 per cent on that score. "This is an ex- zamindari area. It really consisted of many small fiefdoms or principalities, mostly run on a caste basis. The extent to which caste has contributed to backwardness here is enormous."
The British period unsettled even that way of life. It destroyed the few avenues that existed for employment and income. "A large number of people took to illegal activities. They were left with few other means of survival." To this day, Ramnad has a very high level of violence, mainly caste-based, and of crime.
"Land reform here, of course, has been meaningless. Contrary to common belief, this district does have good agricultural potential. But who has ever worked with that view in mind?" More than 80 per cent of landholdings in Ramnad are less than two acres in size and uneconomical for many reasons. At the top of the list is a lack of irrigation.
"Employment and the nature of employment mould such a great part of the human character. If you have a cement factory, you have not just cement, but jobs, of a certain character. But first you need to find the location and the resources to set up such a factory. There has never been a real mapping of Ramnad's resources. And no steps ever taken to create employment of an enduring nature."
Ponnusamy has a point. Ramnad has perhaps the lowest proportion of "economically active population around the year," less than 40 per cent. This means a very large number of people are really scraping a living off odd jobs in most months. "On the one hand, agriculture has failed because of poor harnessing of water resources. On the other, there is no industrial development. In short, no 'consciousness-generating employment'. Productivity per worker lags behind the state's average by about  20 per cent."
Ramnad has also always had a predominance of economically weaker sections. Scheduled castes and tribes make up close to 20 per cent of its people. Besides, the district has a very high proportion of backward classes. Unemployment levels, among the worst in the state, are highest among these sections. "We also have some of the most exploitative relationships in this district."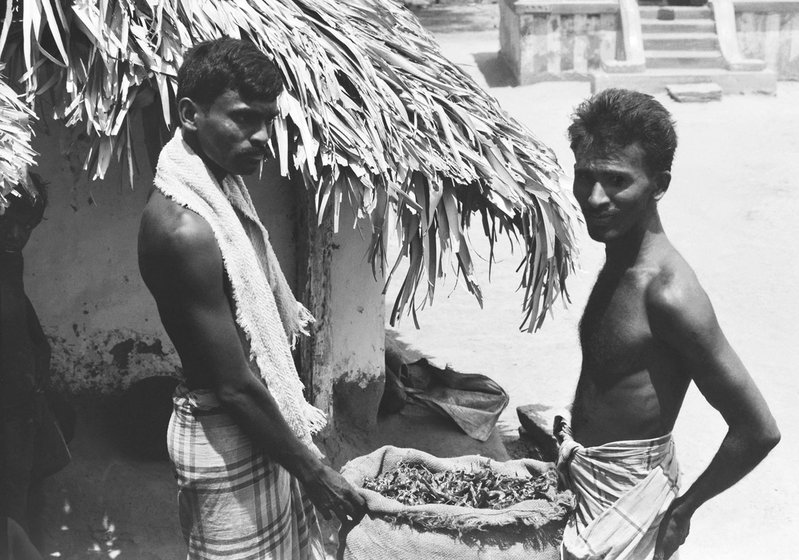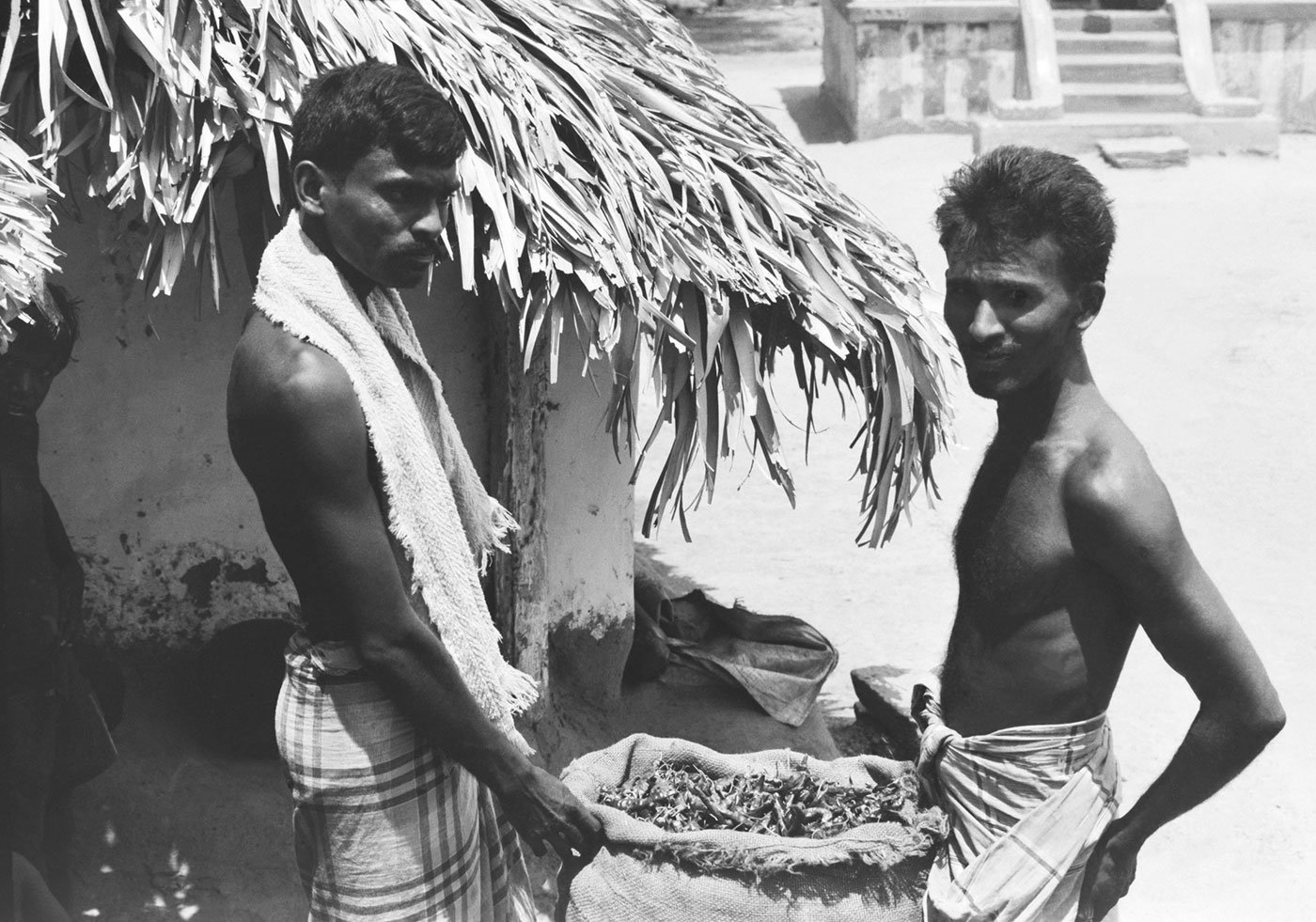 PHOTO • P. Sainath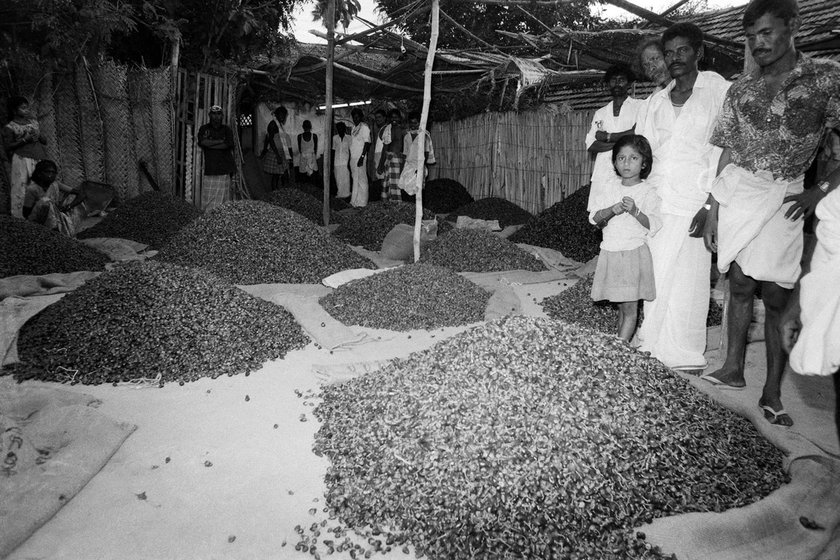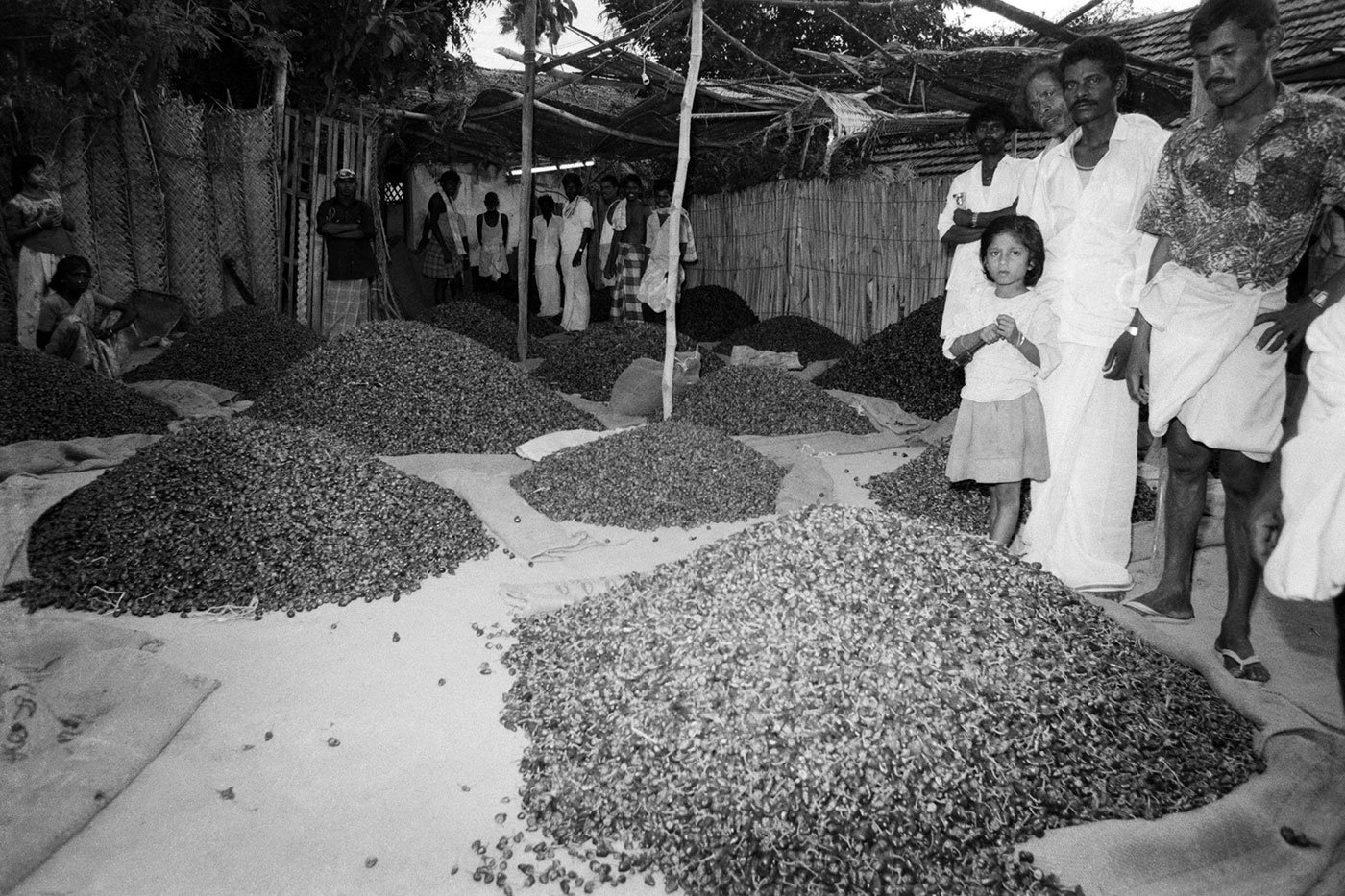 PHOTO • P. Sainath
Whether it is the unique Ramnad moneylender or the sorrow of the chilli farmer, Melanmai Ponnusamy has chronicled it all. Recurring drought, long-term migration or the effects of joblessness – very little escapes him. And the insights he has gained looking from down-up, just from his little village, can be startling. Often they match the results of the best research.
"New types of seeds are being used by the chilli farmers. I do not know where exactly they have come from; but they are distorting the farmer's economy. These seeds may temporarily yield more. But they also compel farmers to spend more and more on fertilisers and agro-chemicals. They are killing the land. The yield begins to fall after a while. The cost of production is now much higher for those who have begun to use these seeds."
All his six collections of short stories and his single novel, however, reflect an irrepressible optimism. (One collection is titled Humanity Will Win .) "The people here have a fighting spirit and they will change Ramnad themselves. But we cannot be complacent. We have to work for that." And will he meanwhile continue to write only on Ramnad?
"I must be true to my writing. Yet, simply by being very honest to the realities of this village, I might be producing something relevant to the reality of a village in Uttar Pradesh. It depends on whose problems you address, doesn't it?"