The sounds of the dhak are beginning to reverberate across Agartala. Durga Puja is coming up on October 11, and preparations for the celebrations begin weeks in advance every year – the scaffolding for pandals is built, idol-makers give finishing touches to idols, families purchase new clothes.
The dhak , a barrel-shaped drum slung from the neck or kept on a solid platform and played with sticks, is integral to these celebrations.
Playing the dhak is a seasonal job. Five days of the Puja every year, with the final beat sounding up to the day of Lakshmi Puja – this year, it's on October 20. Some dhakis get called to play during Diwali too. But it's during Durga Puja that the dhak is in great demand in Agartala and in other parts of the state of Tripura.
The dhakis are invited to play by pandal committees as well as by families. Sometimes, before they are hired, they are asked to perform as a trial – most of them are adept, having learnt from senior family members. "I used to play with my older cousins," says 45-year-old Indrajit Rishidas. "I started with the kashi [a metallic plate-like instrument played with a small stick], then the dhol , and then dhak ." (He, and other Rishidas, Rohidas and Ravidas families belong to the Muchi community, listed as a Scheduled Caste in Tripura.)
Like many of Agartala's
dhakis
, Indrajit works as a cycle rickshaw driver for the rest of the year. At times, like the others, he also plays in bands – locally known as 'band-party' – during weddings and other celebrations. Besides these occasional jobs, the
dhakis
also take up daily wage work as electricians or plumbers, while some are vegetable vendors and some are farmers in nearby villages who come to Agartala when hired for performances.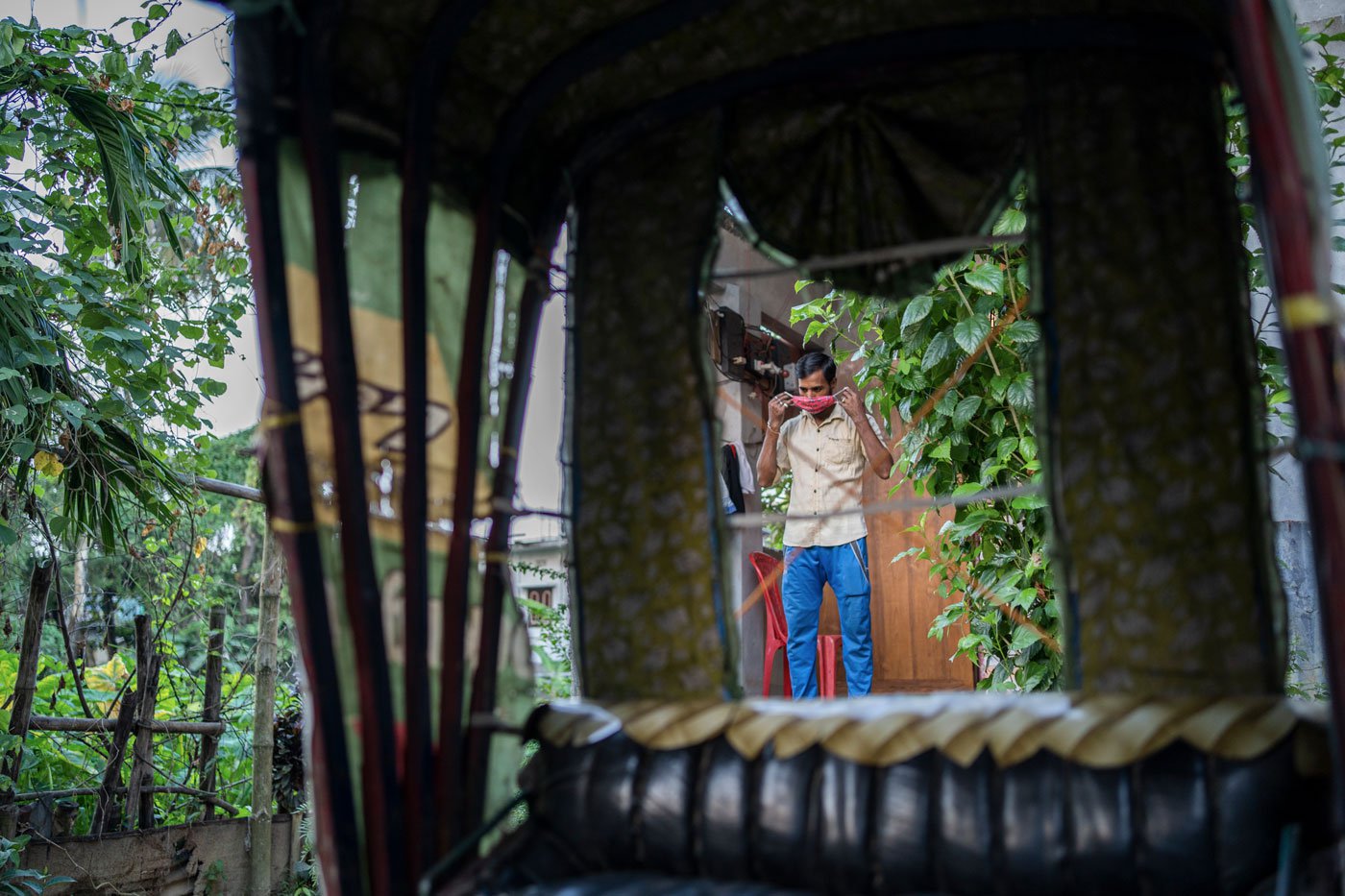 PHOTO • Sayandeep Roy
As a cycle rickshaw driver, Indrajit earns around Rs. 500 a day. "We have to do something to earn plying a rickshaw is easy to get into," he says. "There is no point in waiting for better work." During the Durga Puja season, as a dhaki he can make in a week what he earns on rickshaws in a month – this season, in 2021, he has been engaged by a pandal committee to play for a total of Rs. 15,000 – though some manage to negotiate smaller amounts.
At the pandals where dhakis (usually only men play the instrument in Agartala) are hired for the five Puja days, Indrajit says, "We have to be present when the priest tells us to be there. We play for about three hours during the morning puja and 3-4 hours in the evening."
The 'band-party' assignments are occasional. "We generally work as a team of six, mostly during the wedding season and charge according to the number of days we perform. Some hire us for 1-2 days, some for 6-7 days," Indrajit says. That fetches the troupe a total of Rs. 5,000-6,000 per day.
Last year, due to the Covid-19 pandemic, after many cancelled their Puja plans, the dhakis had to continue to rely on their income and savings from plying rickshaws or doing other jobs, though a few managed to get hired last minute to play the dhak . (All the photos in this story were taken last year, in October 2020.)
Lakshmi Puja, usually around a week after the first day of Durga Puja, is the last day of 'employment' for many
dhakis
. That evening, they go out on the streets of Agartala with their drums, either alone or in pairs. Families call them to play at their houses for 5-10 minutes to mark the auspicious occasion. In return, the
dhakis
are paid barely Rs. 20-50 by each household, and many say they do this simply to keep up the tradition.
PHOTO • Sayandeep Roy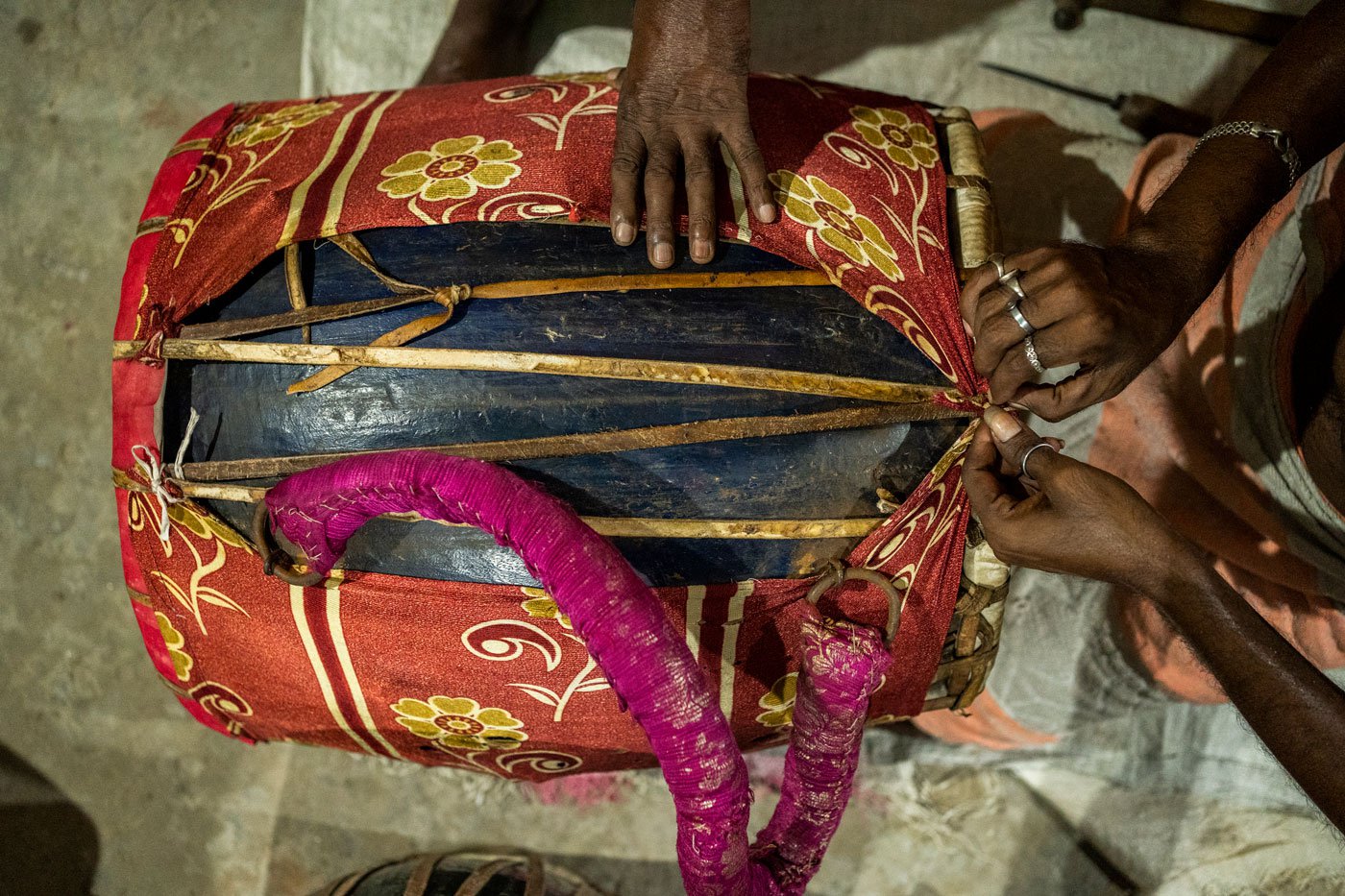 PHOTO • Sayandeep Roy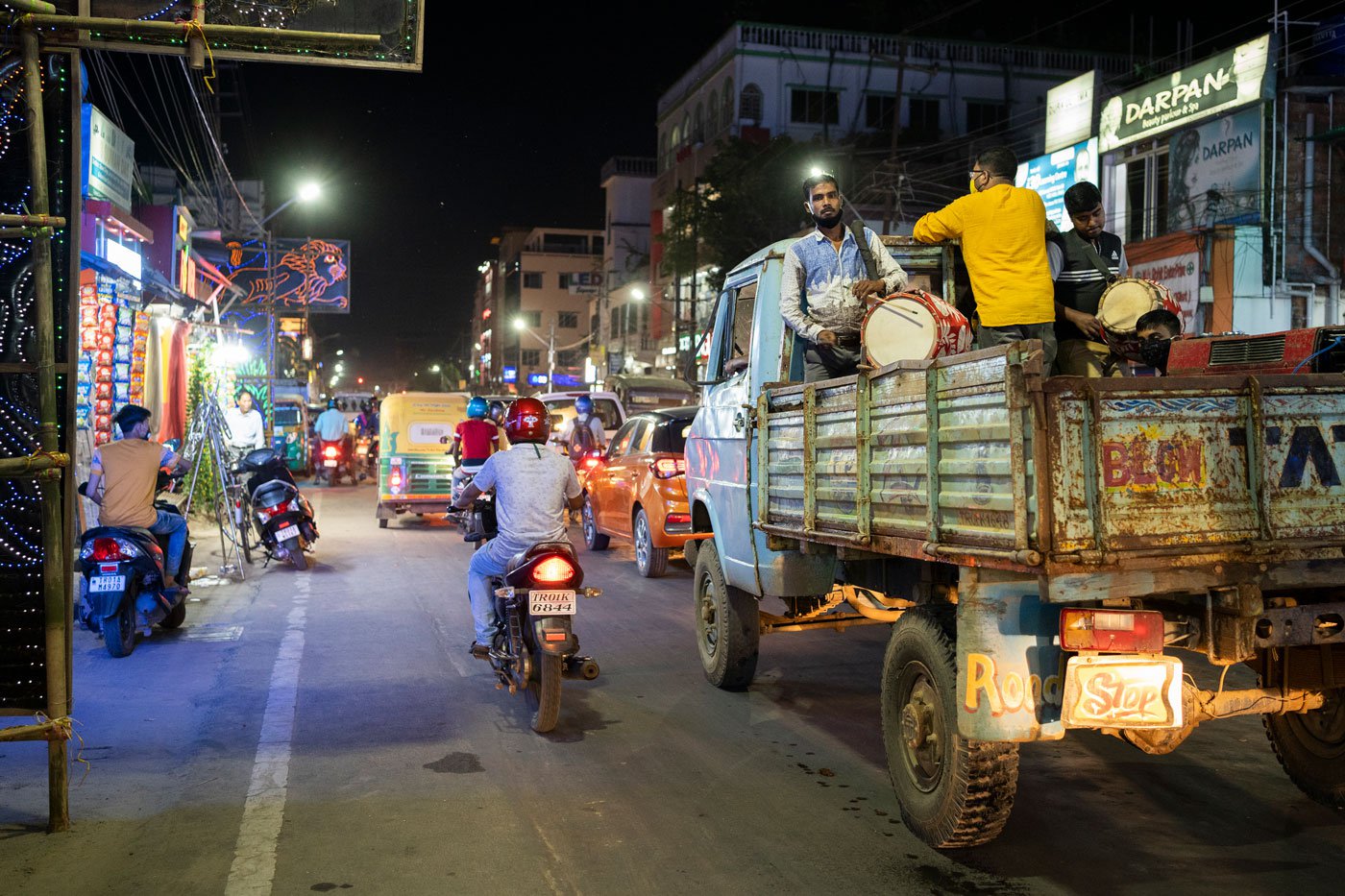 PHOTO • Sayandeep Roy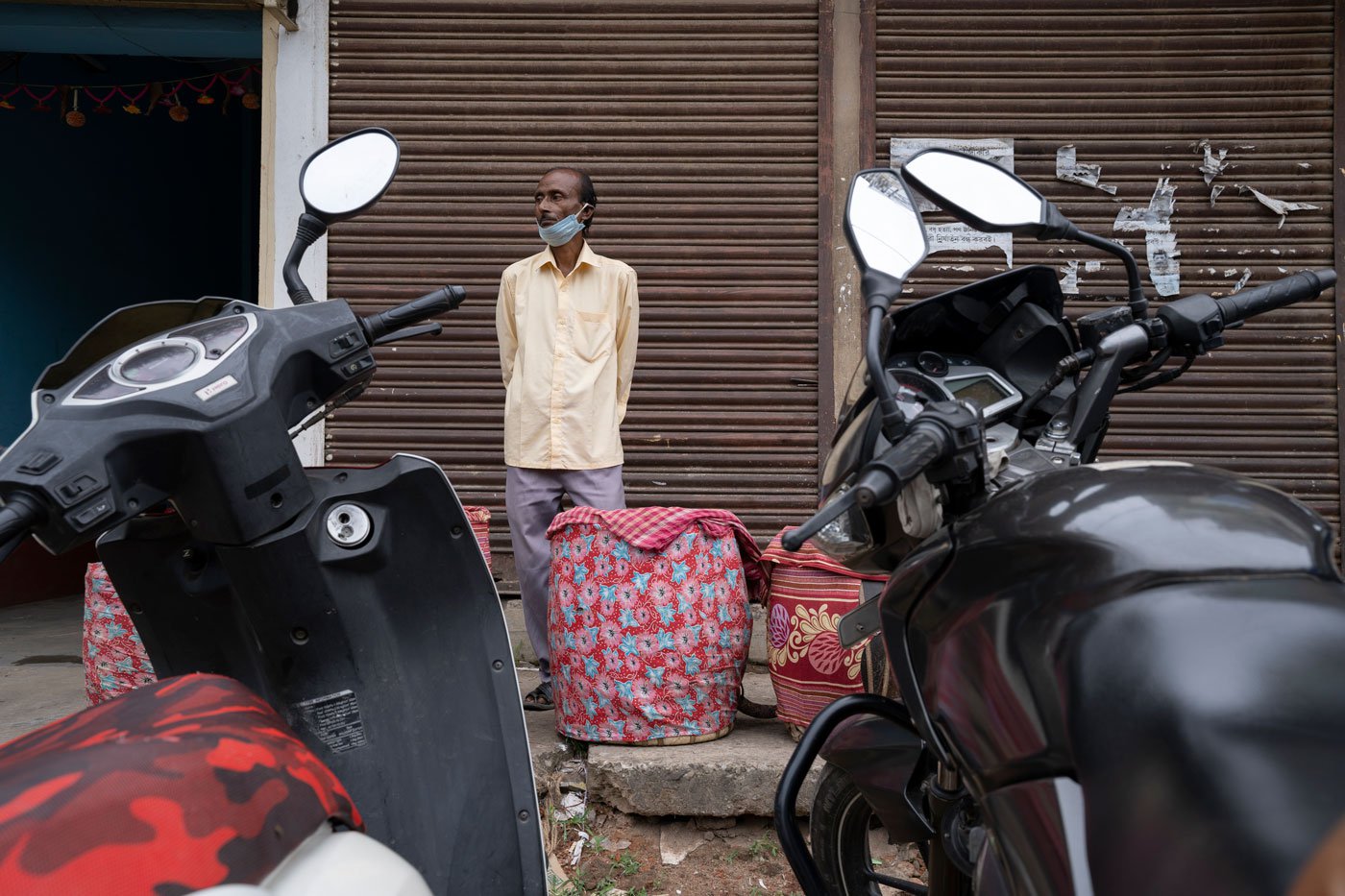 PHOTO • Sayandeep Roy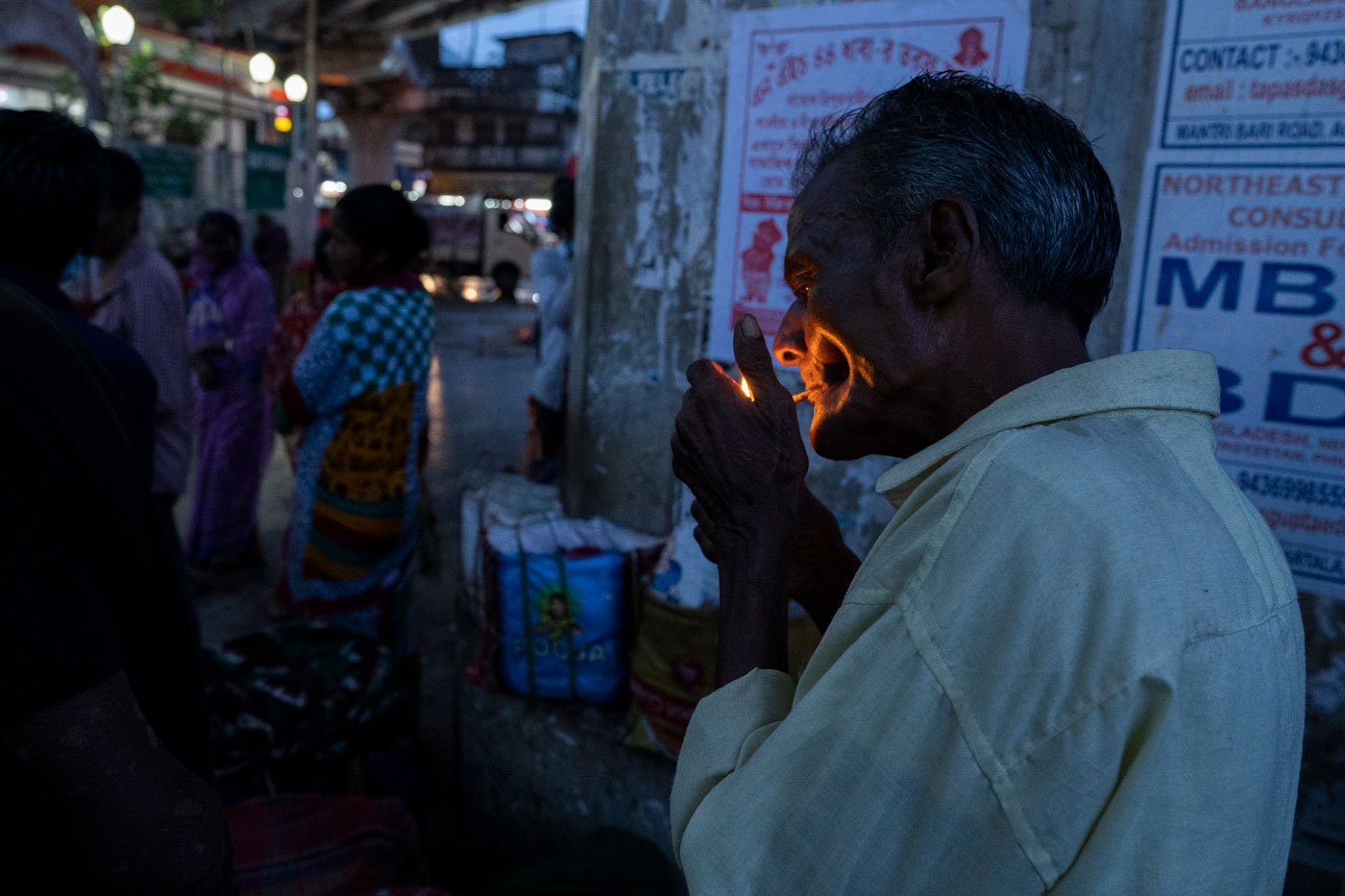 PHOTO • Sayandeep Roy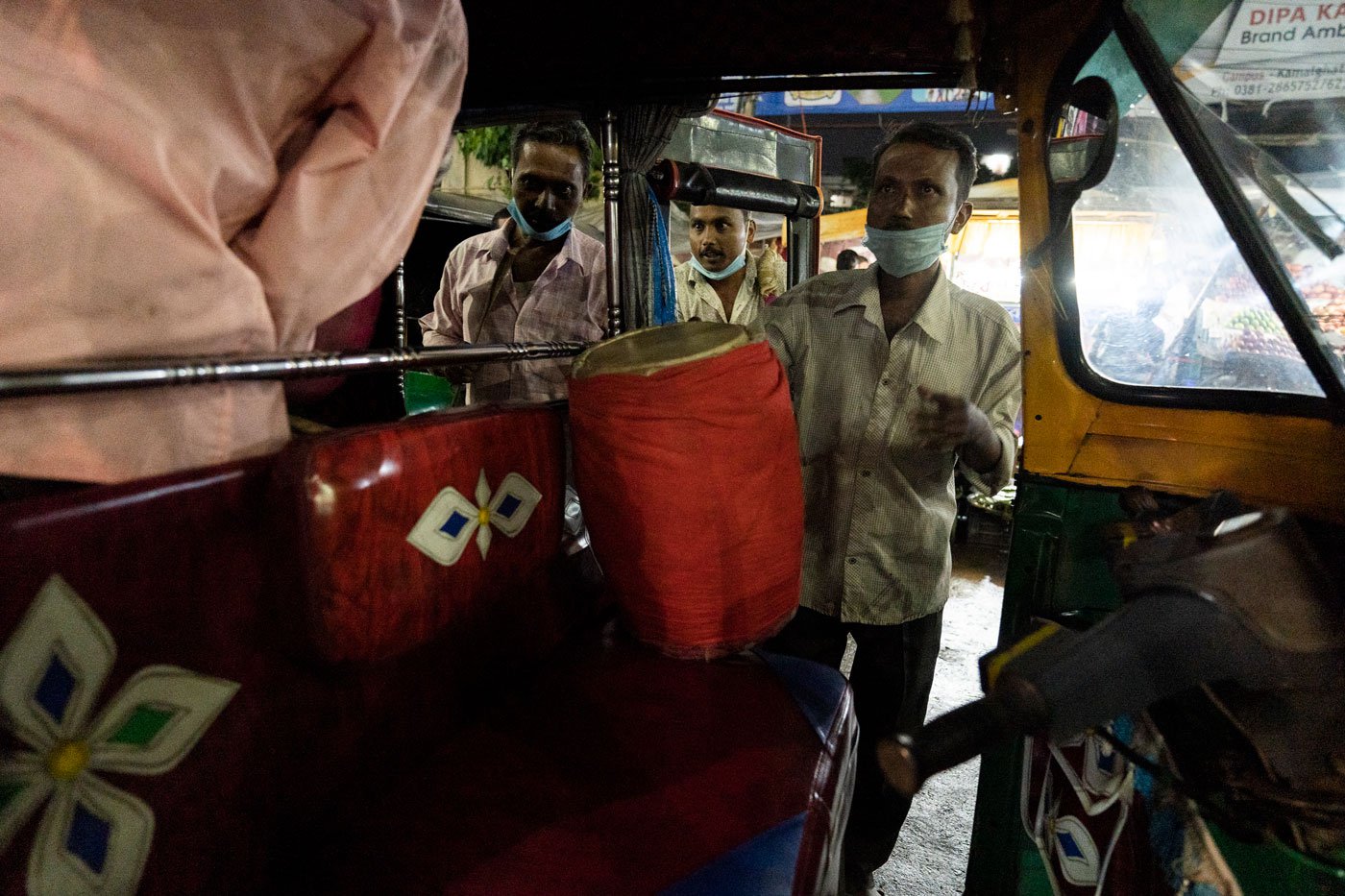 PHOTO • Sayandeep Roy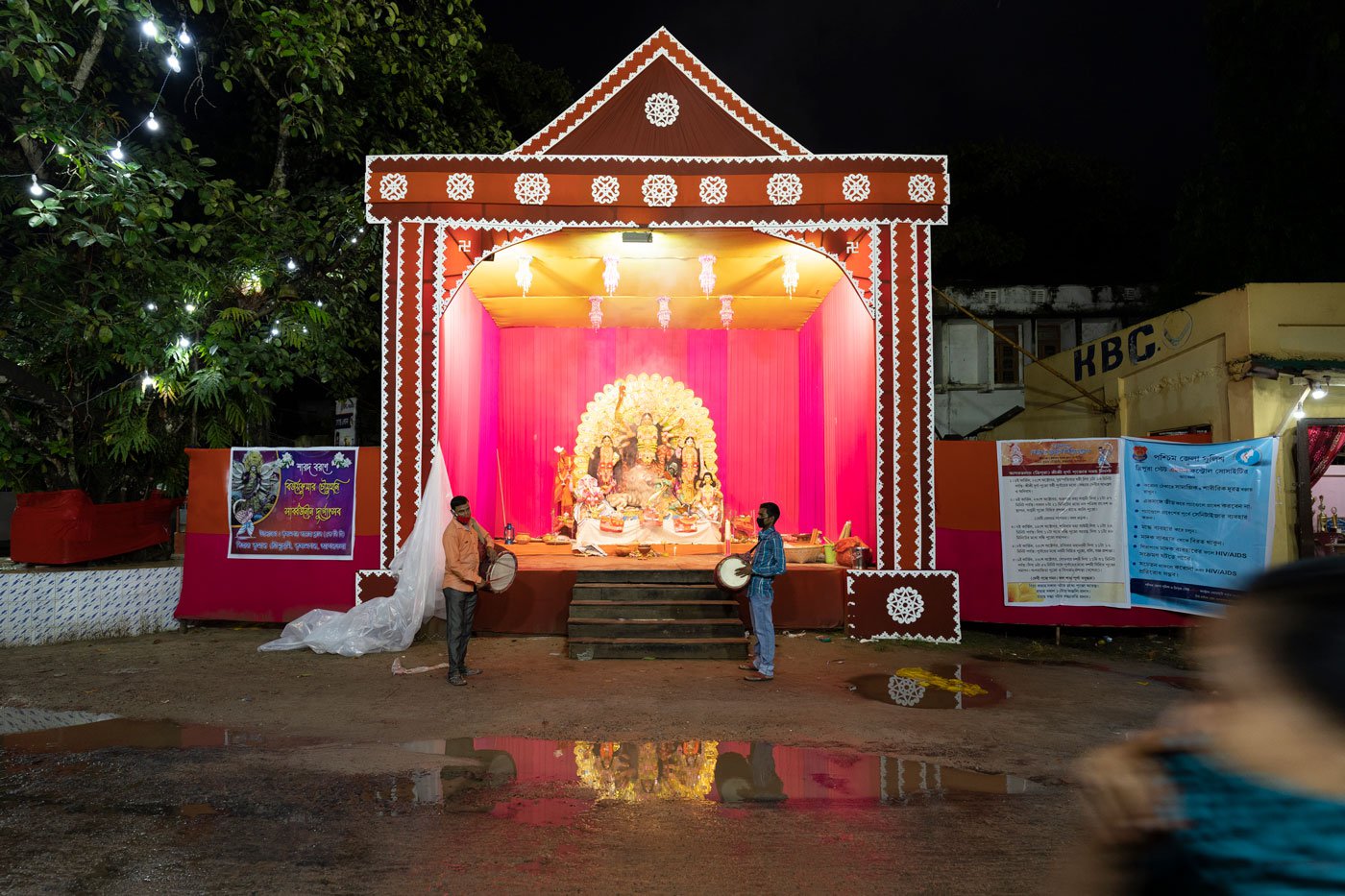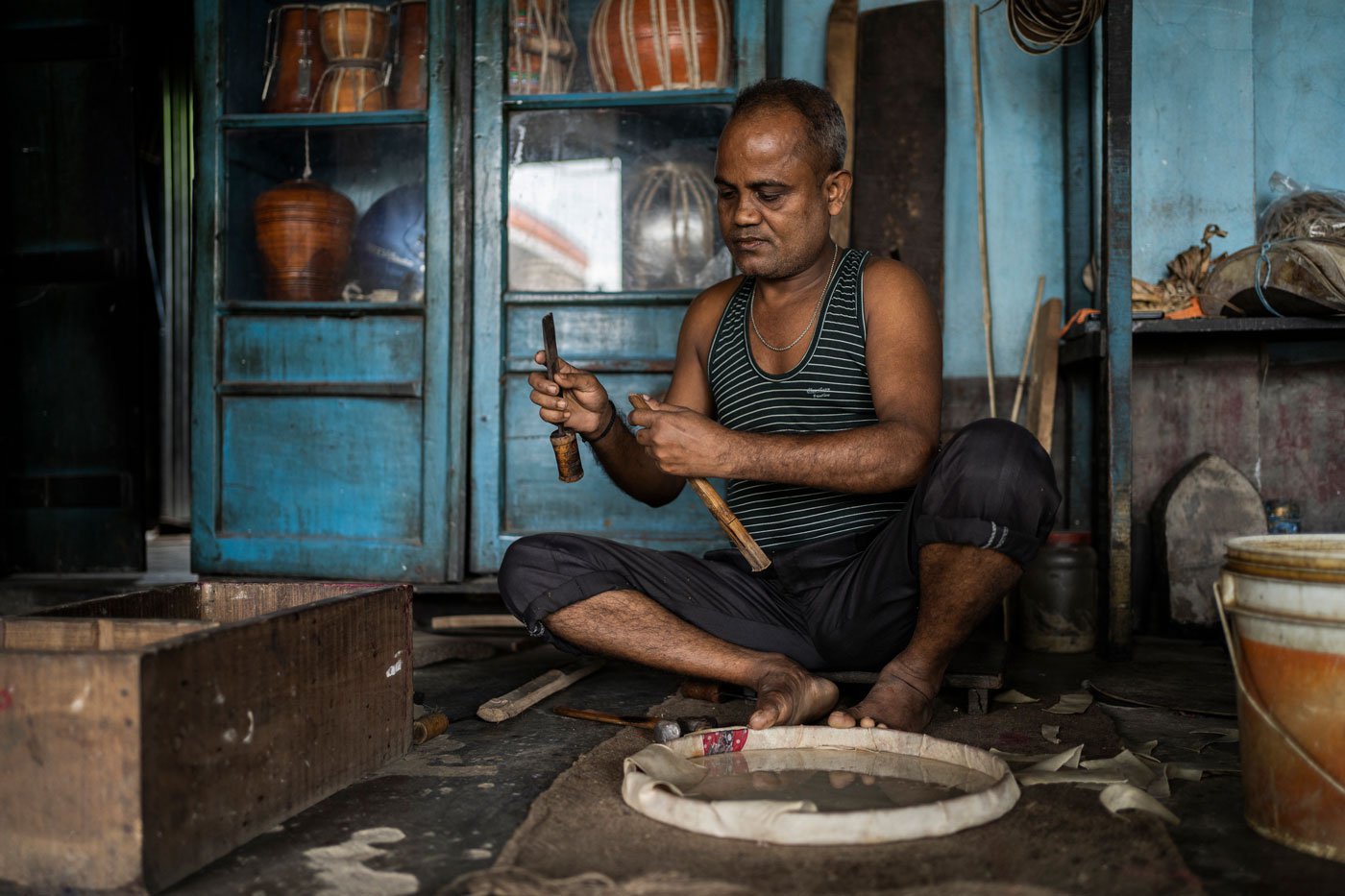 PHOTO • Sayandeep Roy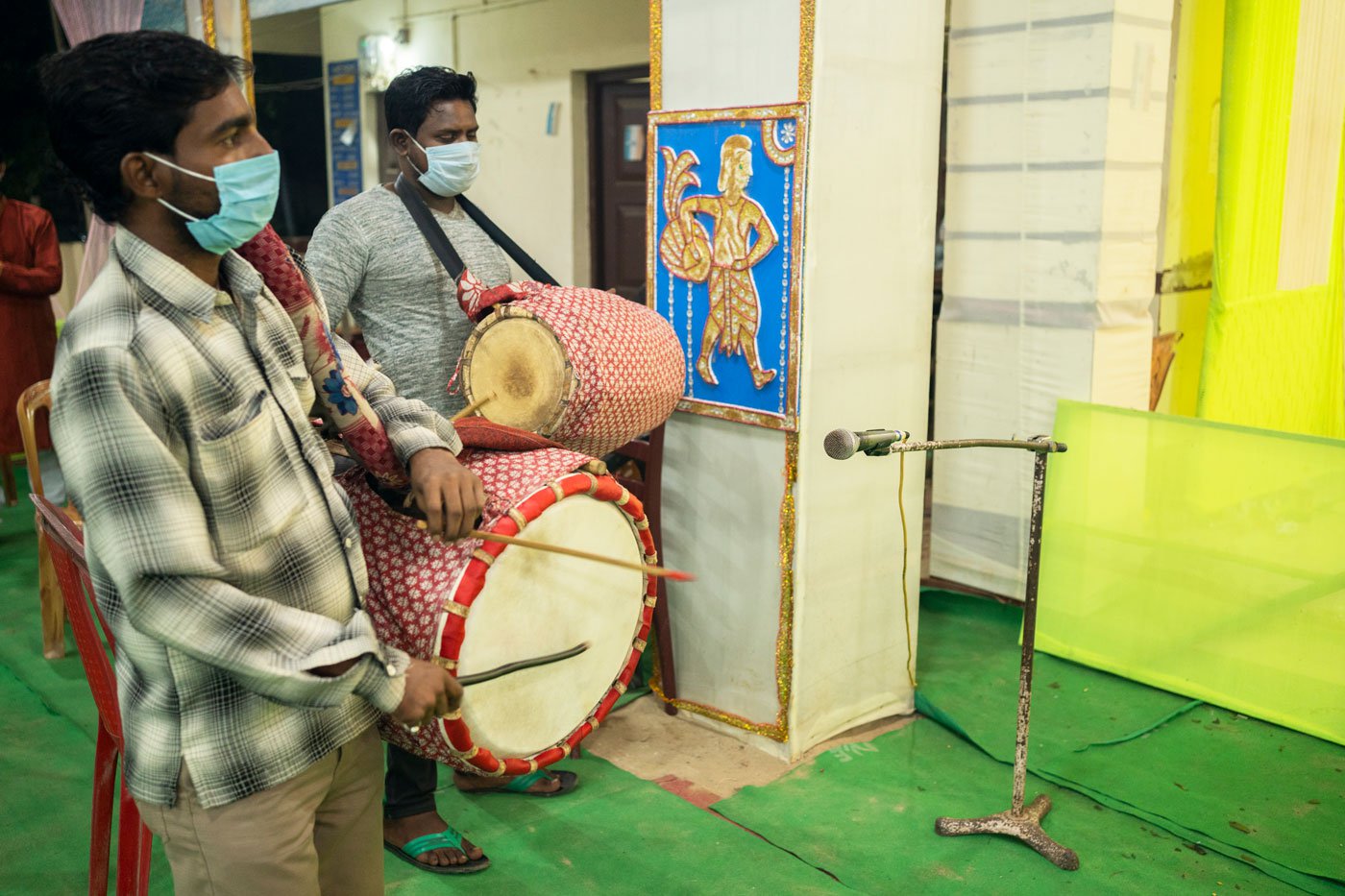 PHOTO • Sayandeep Roy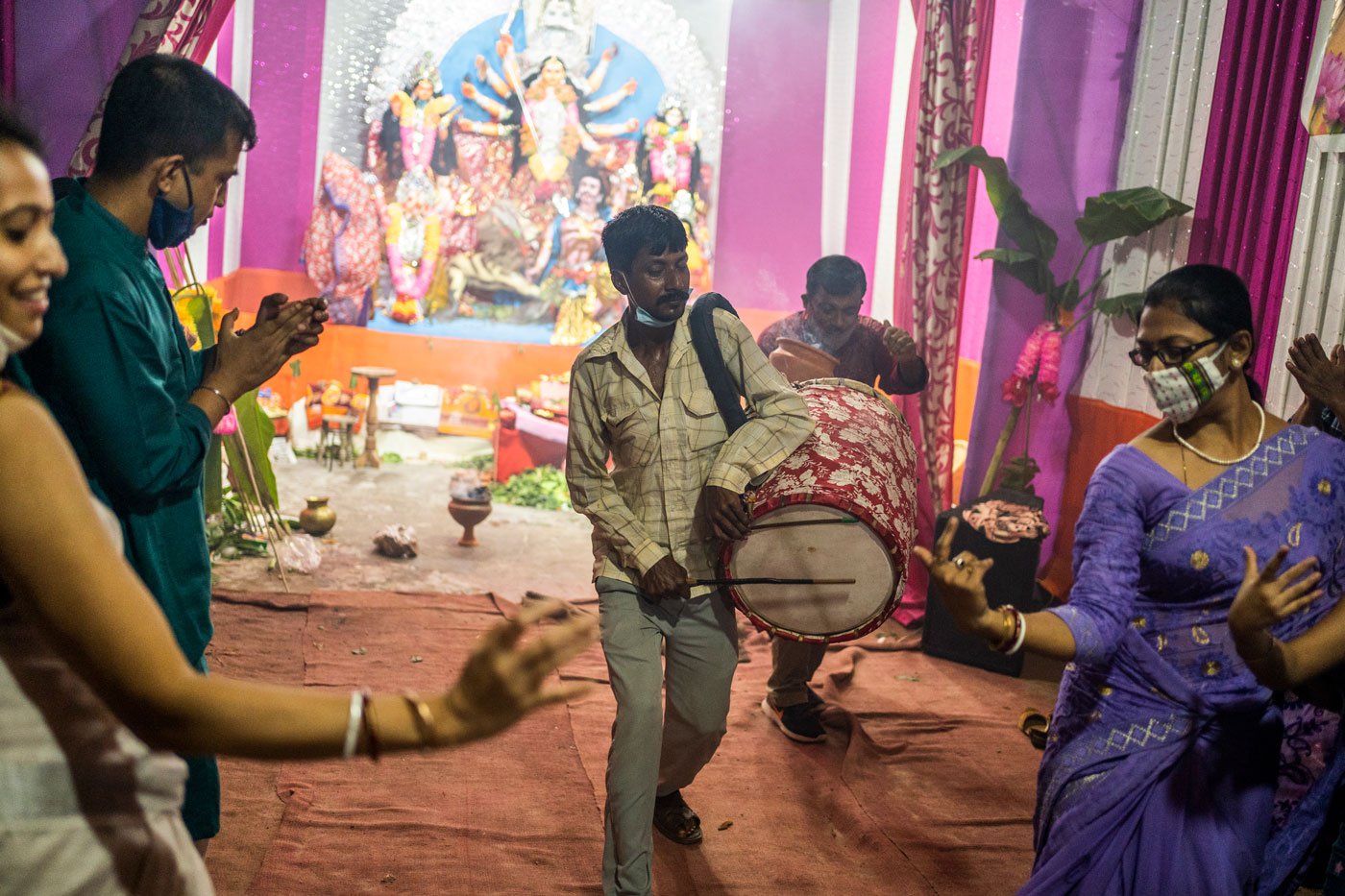 PHOTO • Sayandeep Roy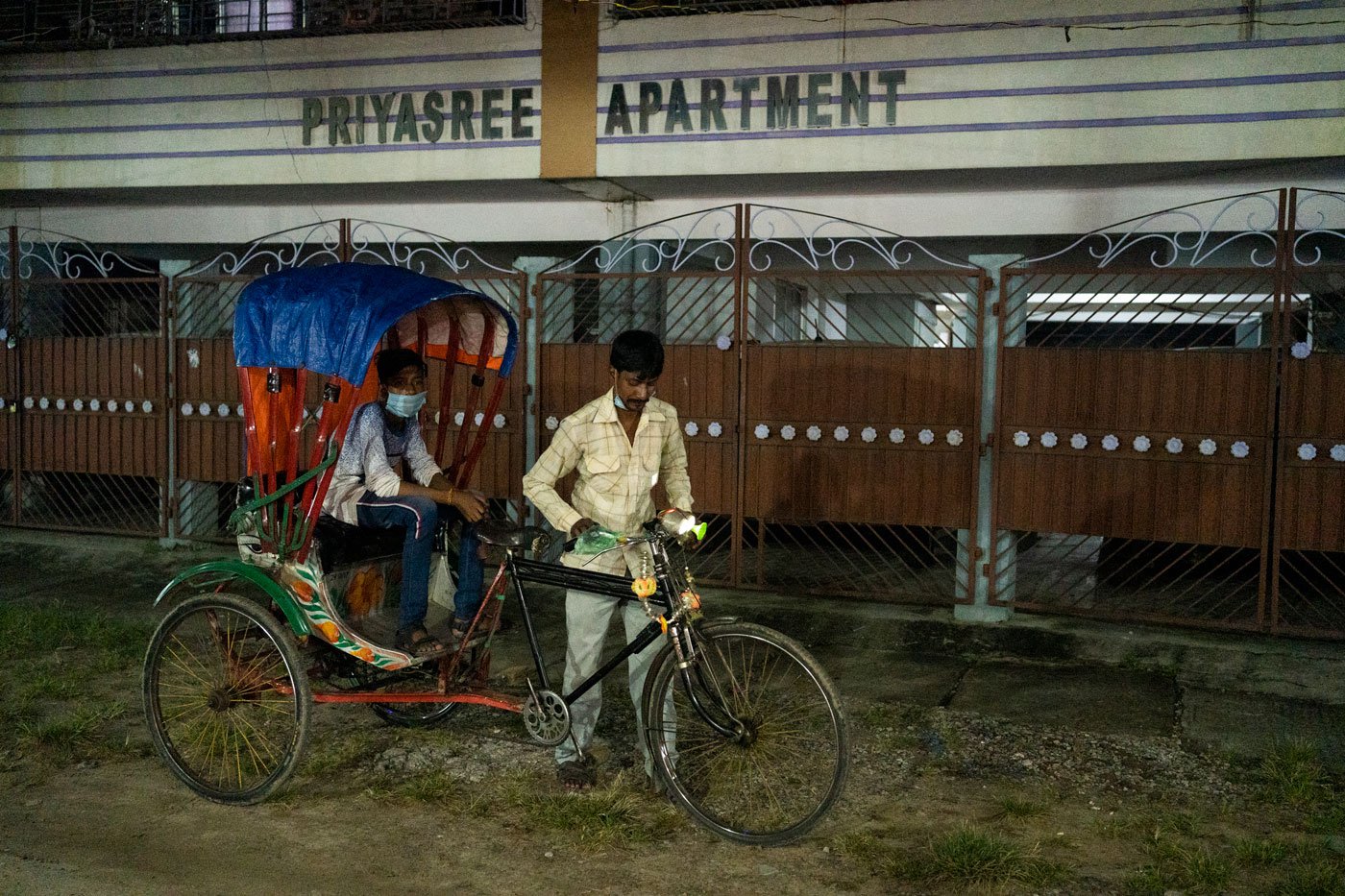 PHOTO • Sayandeep Roy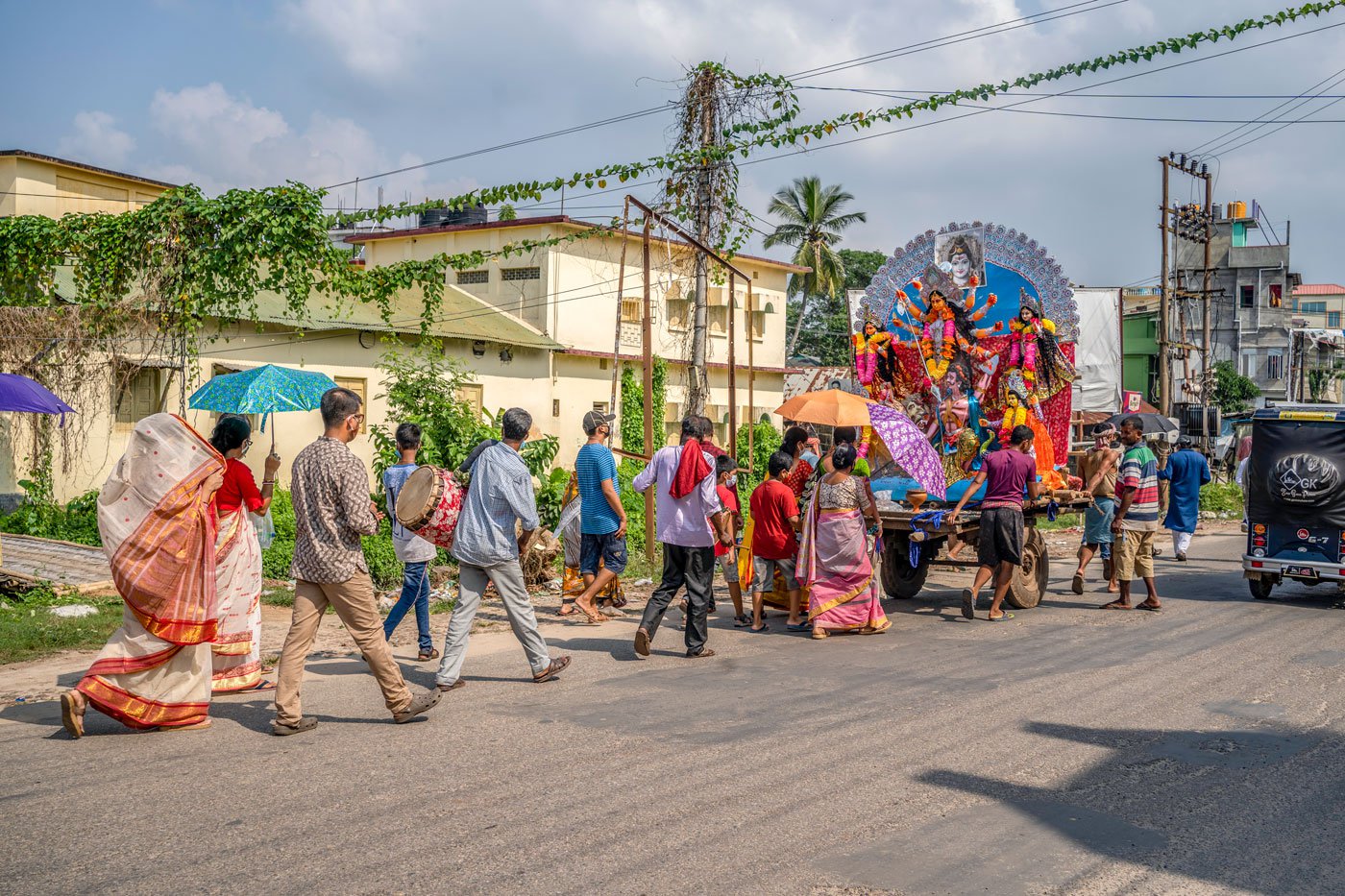 PHOTO • Sayandeep Roy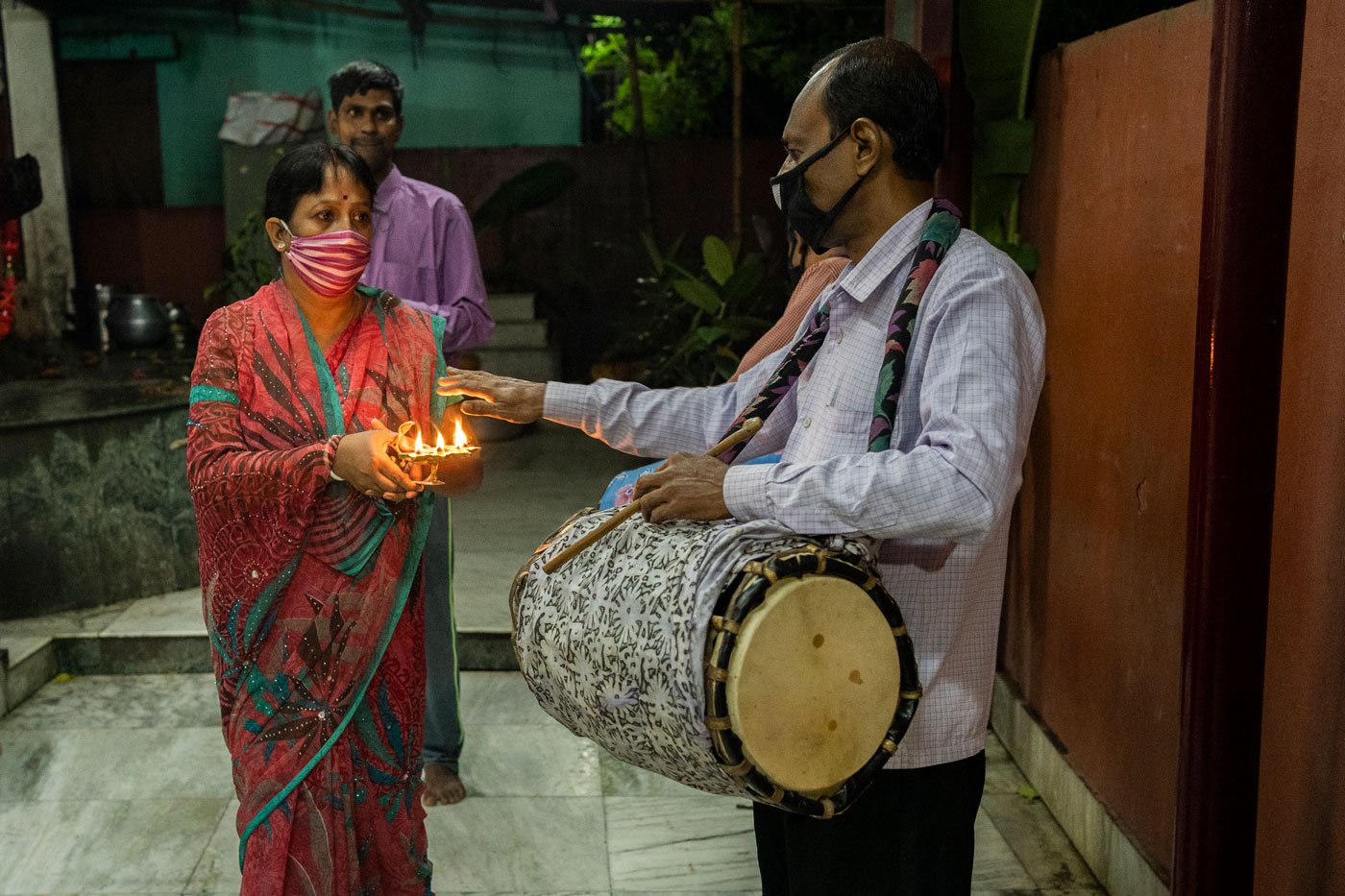 PHOTO • Sayandeep Roy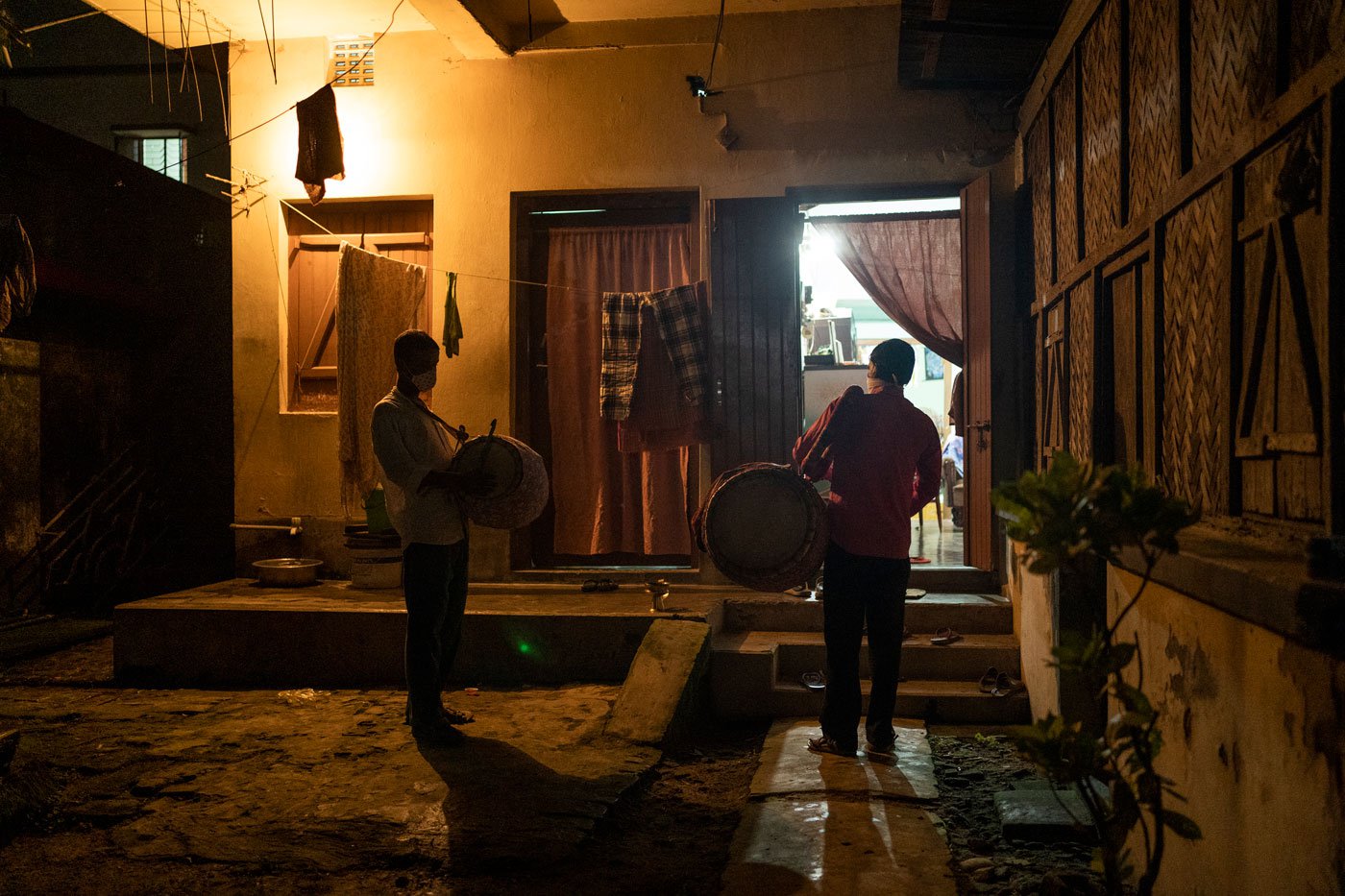 PHOTO • Sayandeep Roy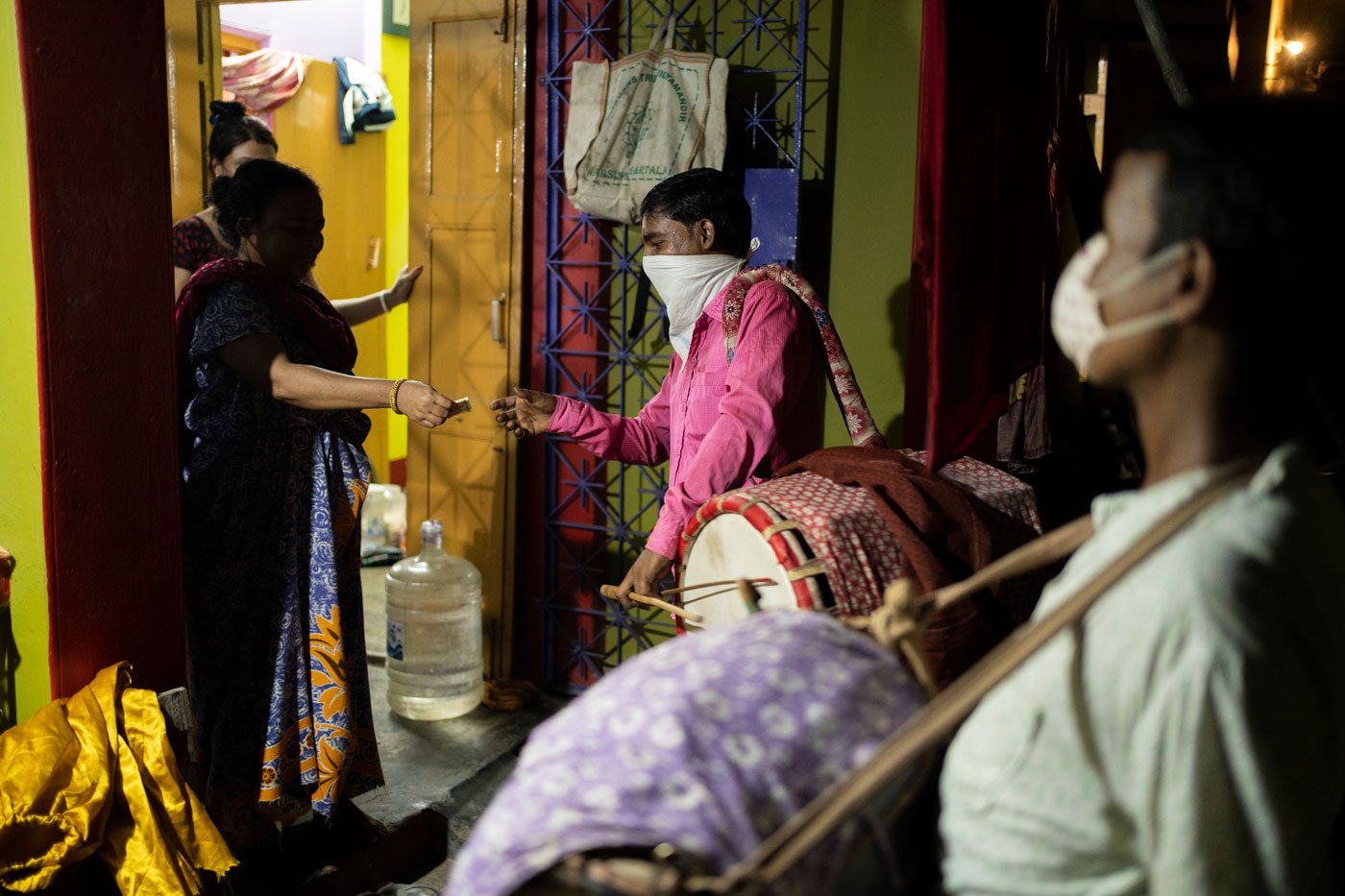 PHOTO • Sayandeep Roy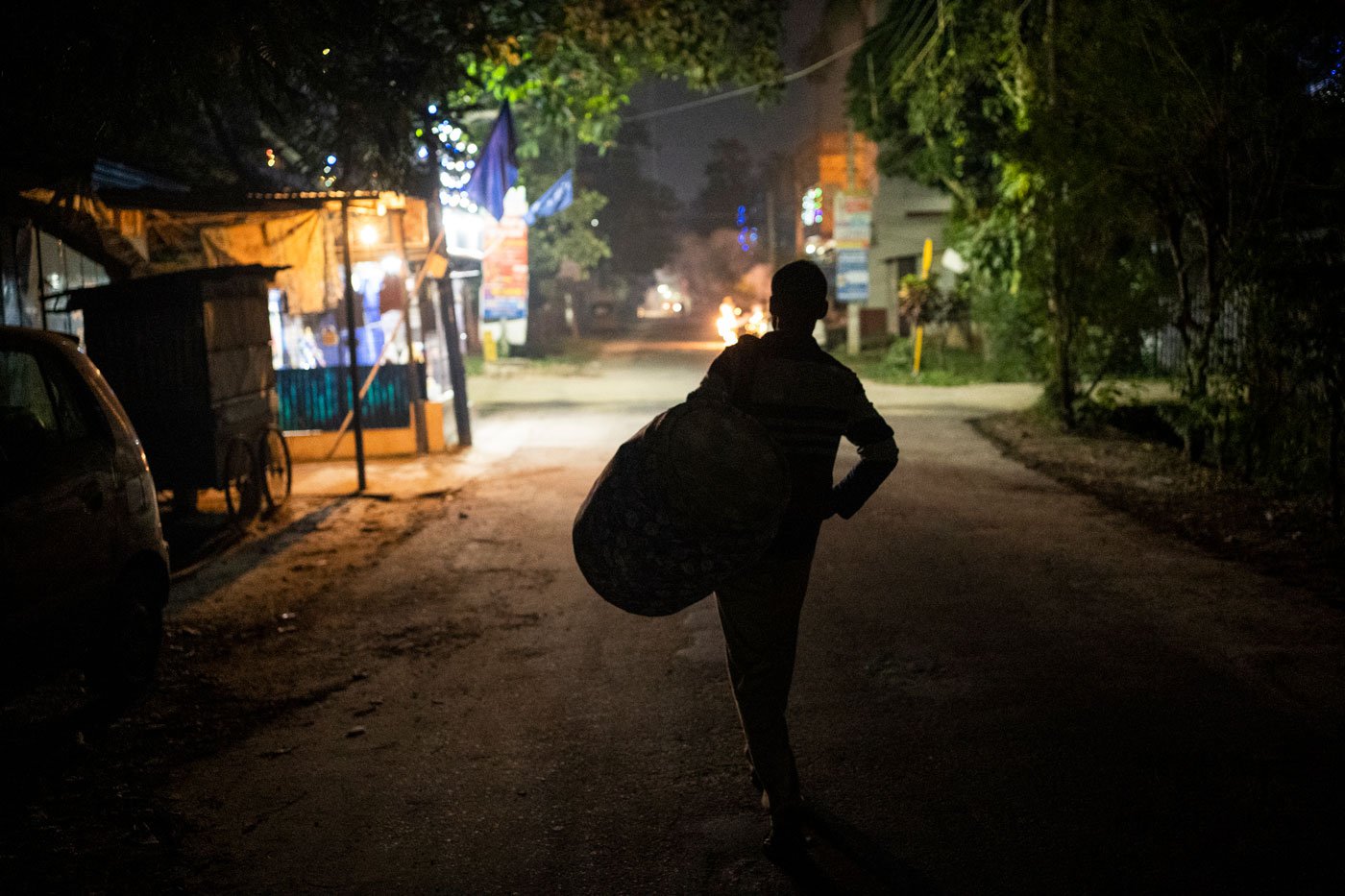 PHOTO • Sayandeep Roy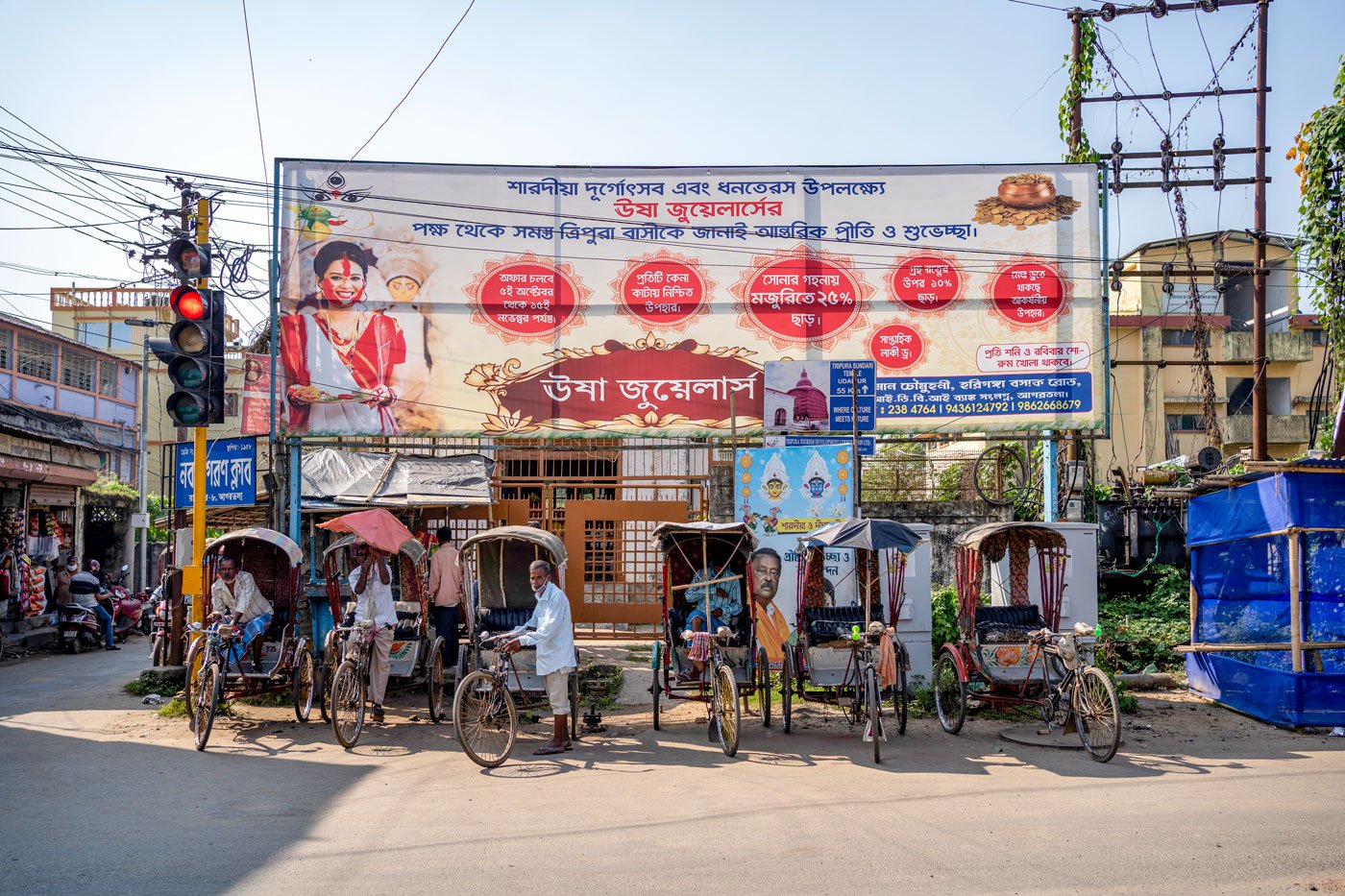 PHOTO • Sayandeep Roy