पर्यावरणाचा रं सत्यानाश केला,
वाघदेवा, जंगल वाचवाया तू धाव रं
आपल्या घराचा रं सत्यानाश केला,
वाघदेवा, जंगल वाचवाया तू धाव रं
They have destroyed the environment
O Tiger God, come and save our forests
They have devastated our houses
O Tiger God, come and save our forests
Transcript
This is Prakash Bhoir asking Wagh Deva to save his community and other beings of the forest from the destruction of their land.
Prakash belongs to the Malhar Koli Adivasi community. He lives in Keltipada, a hamlet in the green Aarey Colony in Goregaon, north Mumbai. He was born here and his family has lived here, he says, for generations. 47-year-old Prakash is a maintenance worker on BEST staff buses.
Prakash Bhoir: Instead of protecting the forest, they are harming nature. So it's you who will have to come and help us save it.
The Aarey tract (many call it a forest) of around 3,200 acres had 27 padas . These were home to around 10,000 people from Adivasi communities.
But Aarey has slowly been shrinking. It's giving way to several projects. It began with a milk colony or a dairy processing unit, and later land takeovers have included a film city (or a campus for film shootings), a film school, and land for the state reserve police.
In nearby Navsachapada, for decades the people struggled to get a no-objection certificate from the old Mumbai Veterinary College in order to get electricity and water connections from the municipal corporation. The water connection is still pending. Rakesh Singhvan a resident of Navsachapada, talks about this struggle.
Rakesh Singhvan: The line [electricity] passes just next to our door. There is an old red electric [junction] box there too, just as you climb up, it's there. The line passes from our door for them, for the bosses who live in the quarters. The lights [electricity] are for them, not us. They do not want us here, nor do they want to supply electricity to us…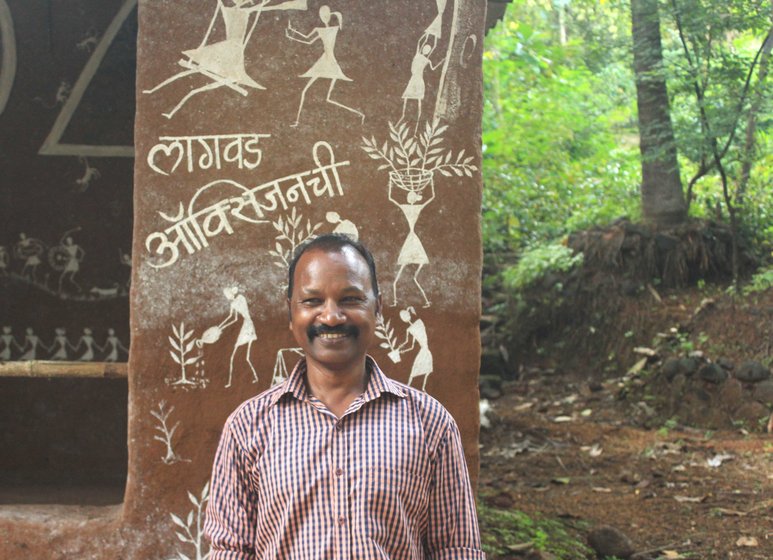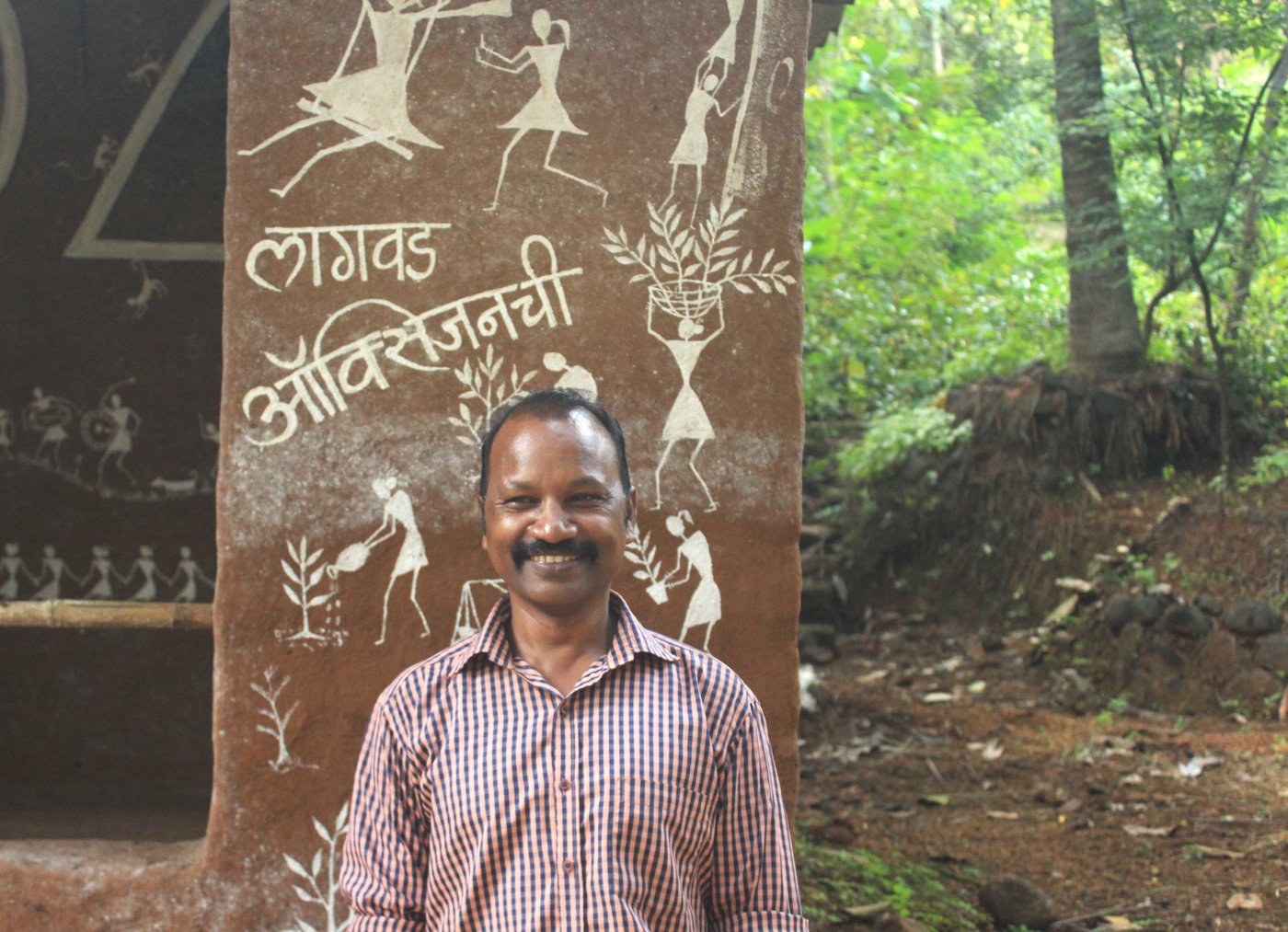 PHOTO • Aakanksha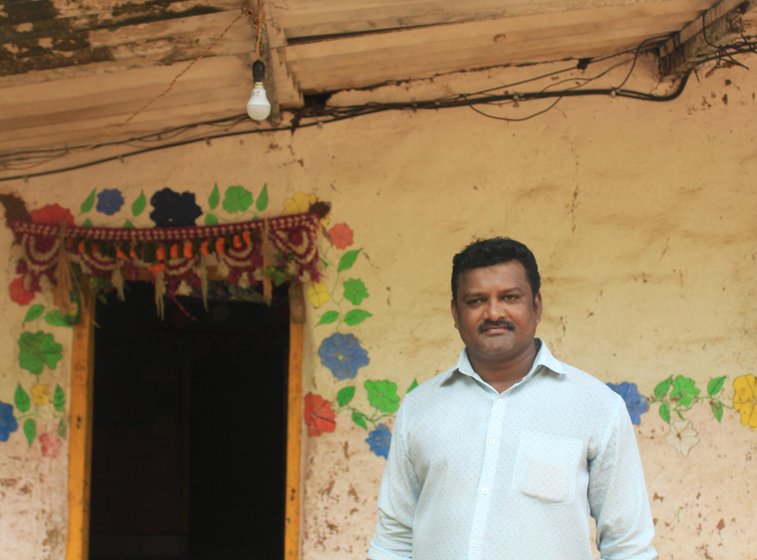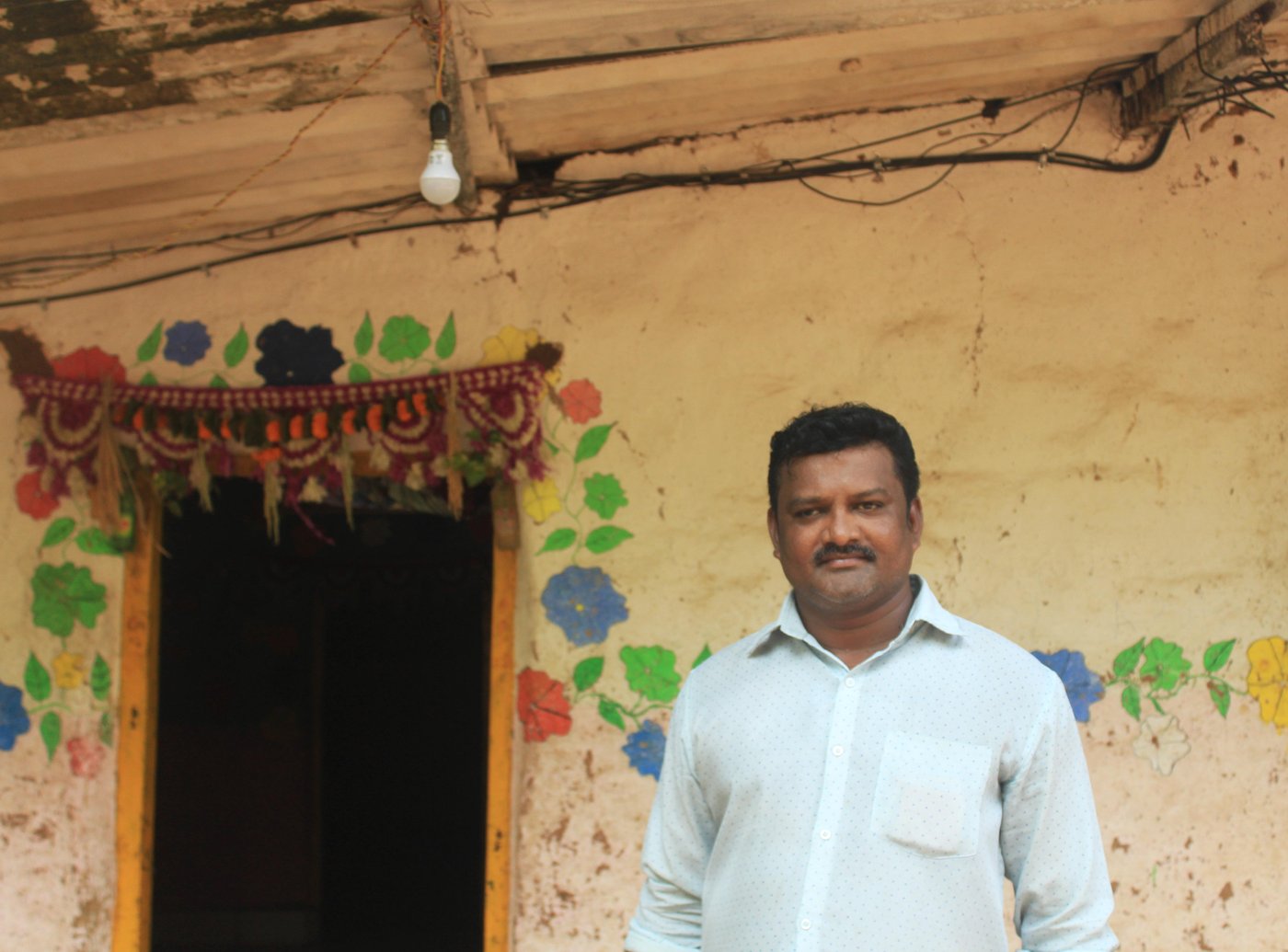 PHOTO • Aakanksha
The latest and possibly the most controversial of these projects is a car shed for the Mumbai Metro's proposed Line 3, being built by the Mumbai Metro Rail Corporation Limited (or the MMRCL).

The shed proposes to take over 30 hectares – or around 75 acres. Its construction has involved the cutting of around 2,600 trees in a city gasping for open spaces and tree cover. This has triggered citizens' protests and public interest litigations.
This month, on Friday, October 4, 2019, the Bombay High Court dismissed petitions challenging the decision of the municipal corporation's Tree Authority to cut the trees.
Among those opposing this felling are the Advasis of the padas . We talk to Prakash and Pramila Bhoir from Keltipada, Asha Bhoye from Parjapurpada, and Rakesh Sighvan from Navsachapada, who have faced the brunt of 'development' in Aarey. Prakash says his community was not even aware of the metro project when it started.
Prakash: In the beginning, we did not even realise that a metro project was to come here. And see, it did not start directly from the inside here in our hamlet. They started from a corner, for example number 19 Prajapurpada. In our Prajapurpada, live Asha Bhoye and other Adivasis – they first started facing some difficulties. Another thing is that only a few people among us have lost their farmland. But even without farmland,  we are losing our forest. So even though we may not have farmland, the forest is ours. There are 27 hamlets here and people get various things from the forest which helps them survive. So when the metro work began, we were the first to oppose it. We told them that they should not start the work here as it will mean cutting many trees, many people will lose their farmland, Advaisis will lose their homes. So it [the metro] should not come here.
It started with Prajapurpada in the year 2017.Locals estimate that 70 Adivasi families lost their homes to the metro project. From 27, the number of padas is now down to 15. Asha Bhoye is an anganwadi worker and an Adivasi leader. Sitting outside her house where once she could see her neighbours and her fields, she now faces the corrugated wall of the metro construction site. Loud drilling is on while she talks about how the land was taken  from her people.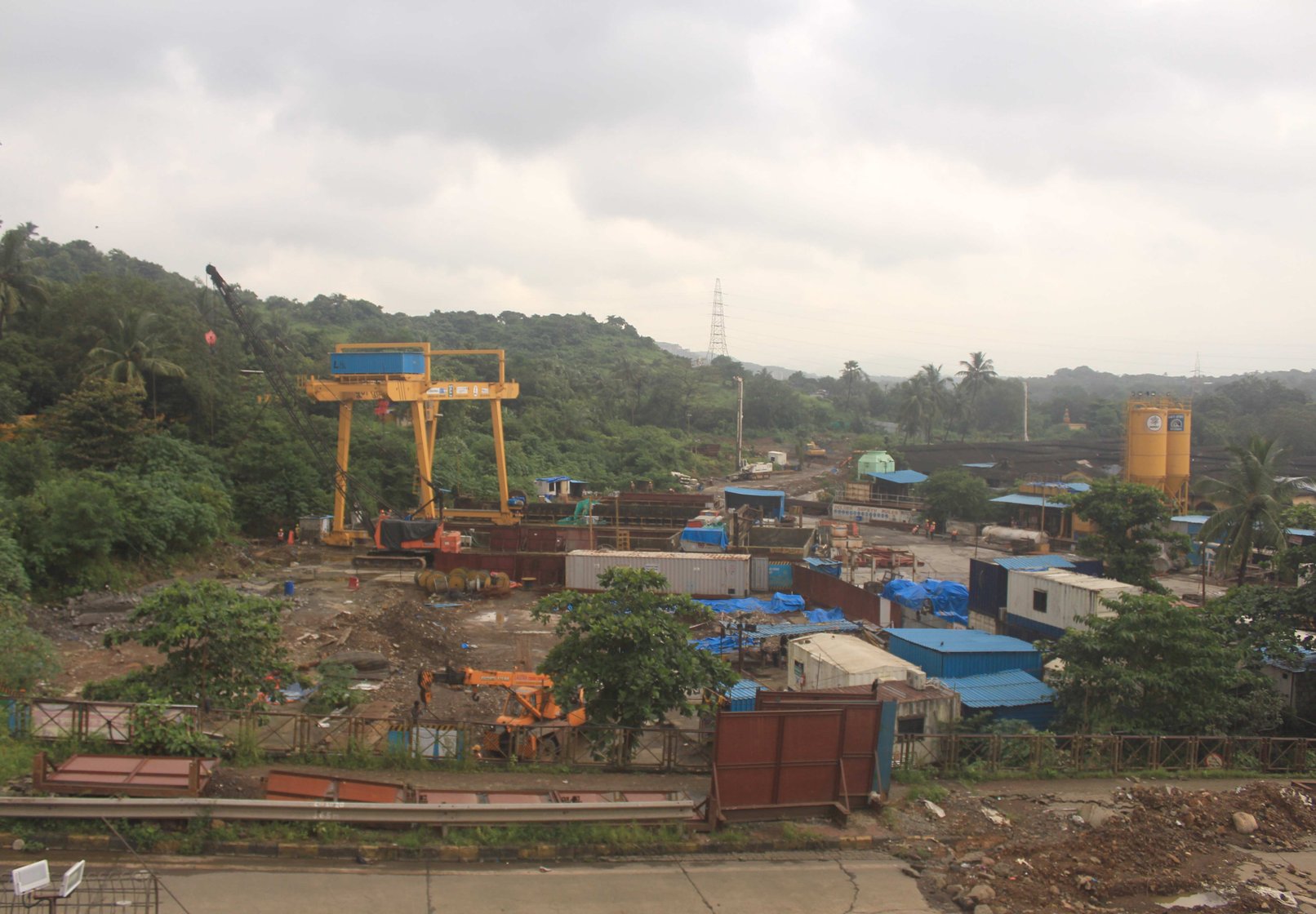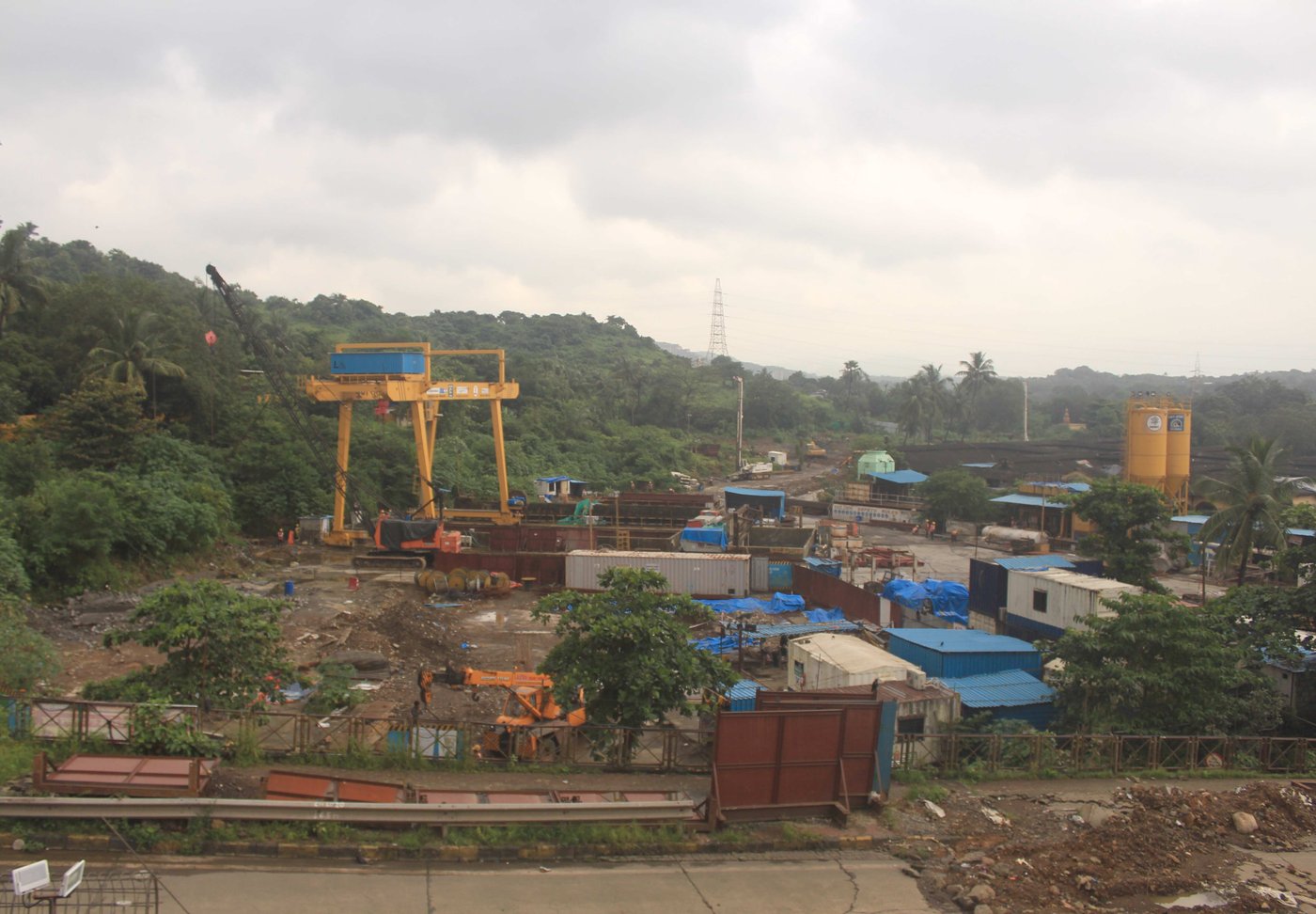 PHOTO • Aakanksha
Asha Bhoye: First, when they conducted the surveys, they should have recorded our hamlet as Prajapurpada, but they made a mistake and wrote Sariput Nagar, which is next to Prajapurpada.

Sariput Nagar is a slum colony just beside Prajapurpada.
Asha: The place where Adivasis live is a pada [hamlet]. It cannot be a town or a city. They surveyed the area and said that they are going to take this land for the metro and we will give you another house as compensation. The Adivasis questioned them about the house-for-house and asked we also have farmland and also asked, what about the many trees here? Then they said that these issues will be discussed in a meeting and we will compensate for whatever belongs to you.
They demolished some houses in May 2017. People were unwilling to move, but the bulldozers left them with no option.
Asha: And then, we lost this land of ours. They did not even come and ask us. They came and erected this compound [walls]. Then we filed a case saying that this is our land and these people have taken it by force. But they simply refused. Then they claimed that not a single Adivasi lives on the land that they have acquired and there are no trees there, and it was entirely a slum colony. They said this in the court. And all this is just talk [what they told us]. They have not given anything in writing. And we too were unaware that we should have asked them to give it in writing. We did not take it from them.
Asha says those displaced were even promised jobs, which they never got. Instead, the displaced Adivasis have been asked for ID proof multiple times. They have not received a 'Project Affected Person' certificate from the collector's office, which would entitle them to get employment and other benefits.
Asha: The 7/12 record is a land record which mentions the name of the owner of the property, its size, all this is written [on the document]. They are claiming that this is government land. Now, you see, the Adivasis here are not much educated. So they do not know all these procedures. And now the government is telling us if this is your land, then show your 7/12 record. They are asking us to prove that we are Adivasis.We are Adivasis, we can show them our caste certificates. Then they started saying, 'Look, how you dress. You cannot be Adivasis'…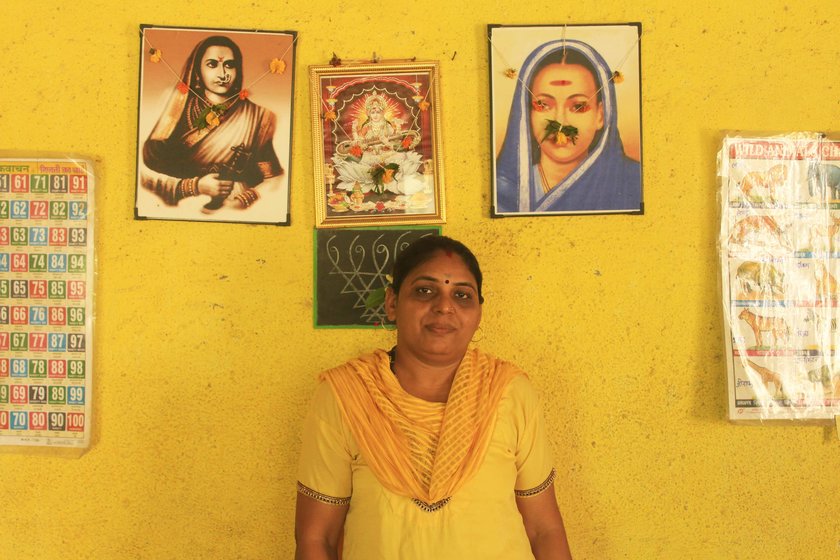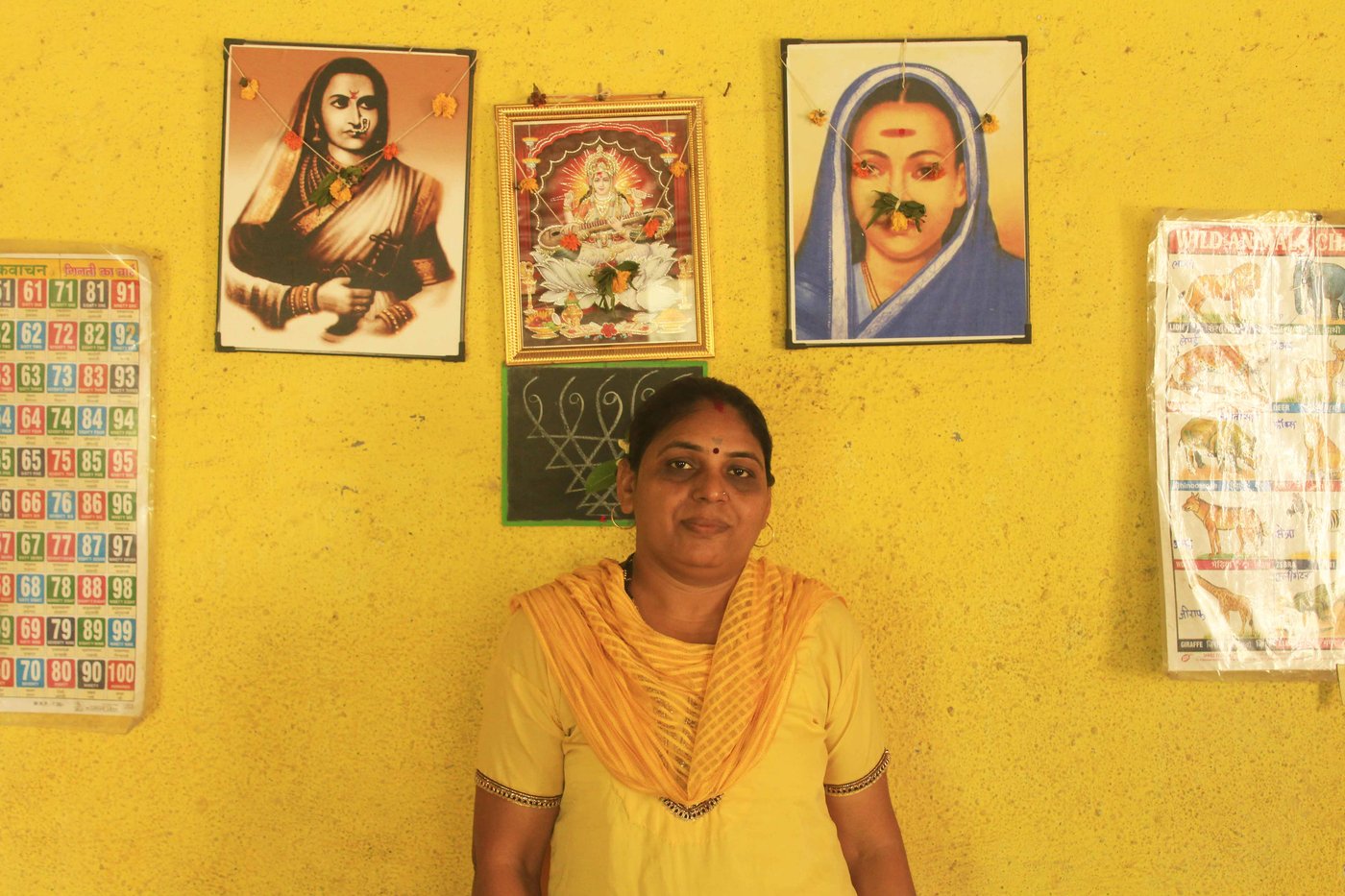 PHOTO • Aakanksha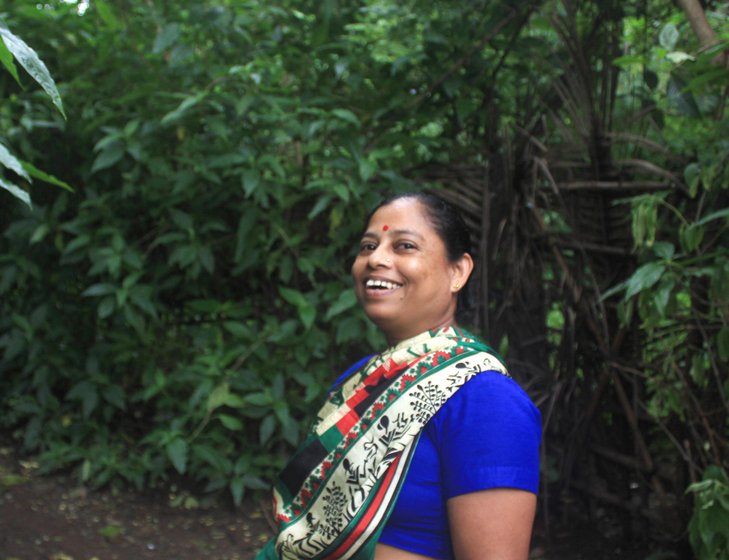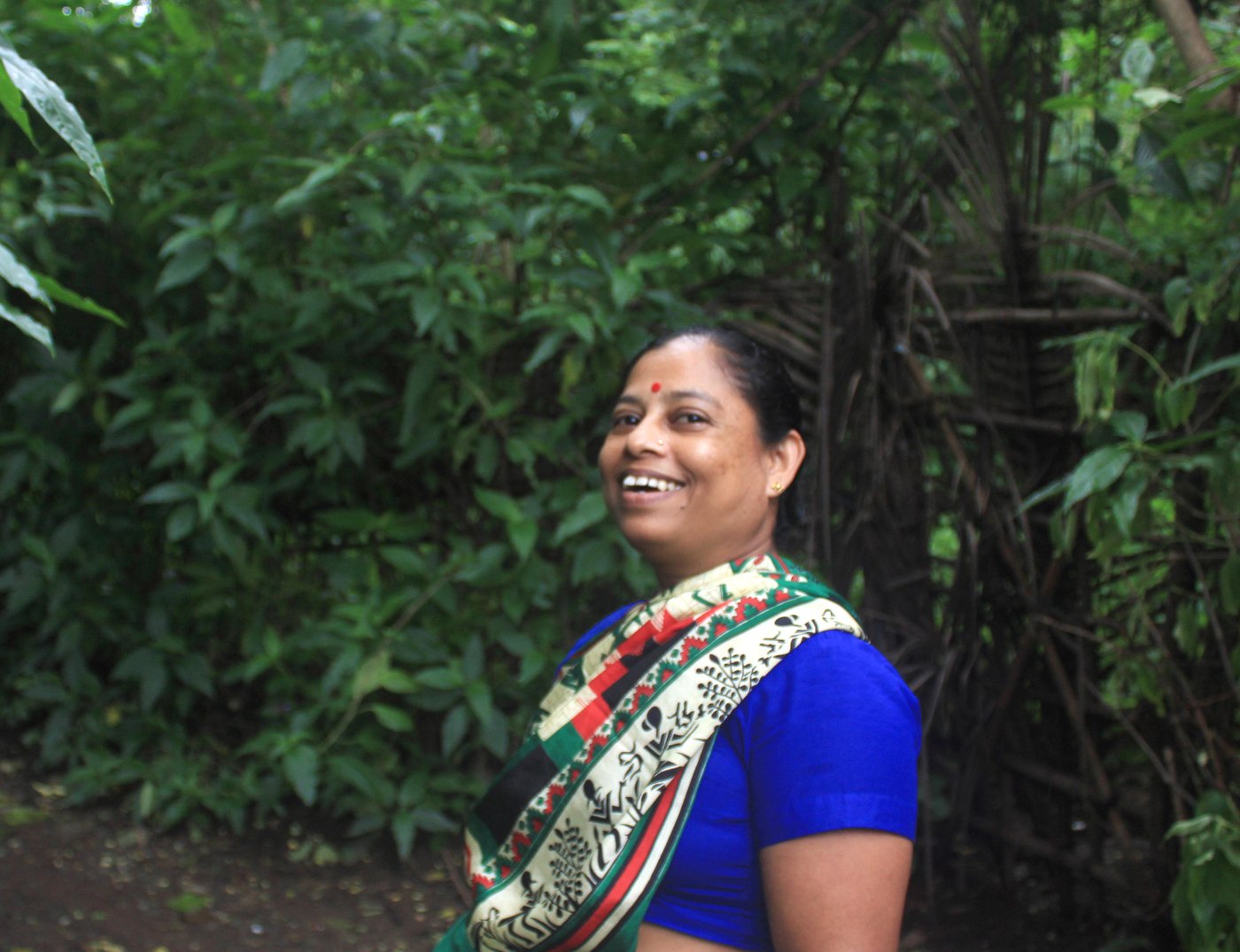 PHOTO • Aakanksha
Prakash too expresses his anguish

Prakash: Providing proof is the job of governments. We cannot create proof [documents and records].
He points to alternative sites for the metro car shed
Prakash: We also suggested other plots of land where they can construct the car shed. But nobody listens to us. We Adivasis also took out a morcha where people stated their demands. Not a single morcha has been organised to demand the metro. Not a single one.
Many have come out to support the Adivasis and Aarey . After the Brihanmumbai Municipal Corporation's Tree Authority cleared the proposal – on August 29, 2019 – for cutting or transplanting more than 2,600 trees in Aarey colony for the metro shed, citizens have been protesting against the proposal.  But, asks 44-year-old Asha, what about the trees that have already been cut?
Asha: But who is counting the trees that were cut earlier?
Asha's small plot of land, less than an acre, has been taken away for the metro project. She earned 200 to 300 rupees a day by selling the seasonal vegetables and fruits – potatoes, bananas, lemons, doodhi – that she cultivated. She says her family has not received any compensation for their land.
Asha: My husband and my daughter were at home. They could hear a similar noise like the one we are hearing now. It is the machines for cutting trees. It was 4 in the evening on a Friday. Ten to fifteen people came with these machines. My husband and my daughter ran out and asked them what they were up to. They said that they had permission to cut the trees. I was in Aarey, but it took me some 10 minutes to reach home. The trees had been chopped in that time. They had cut trees, which led to a lot of hue and cry.
Her husband, Kisan Bhoye, too lost his small general store two years ago. He earned 1,000 to 3,000 rupees a day. Their case is pending in the Bombay High Court.
Asha: Two years ago, we had a shop on the main road. They pulled it down and since then this man [my husband] is at home. We would manage with whatever we earned from the shop and from the vegetables that we grew. They have taken that [the shop] s well as this [the land]. They said that they will give us another shop, in Kanjur [in the Kanjurmarg area in north Mumbai]. They did, but when we went to see it, we saw how dirty it was. The shutter was all broken and it was really outside [isolated]. How could we do business there? Now it has become very difficult to manage the house. We survived by selling some vegetables. Now, tell me how do we run our house?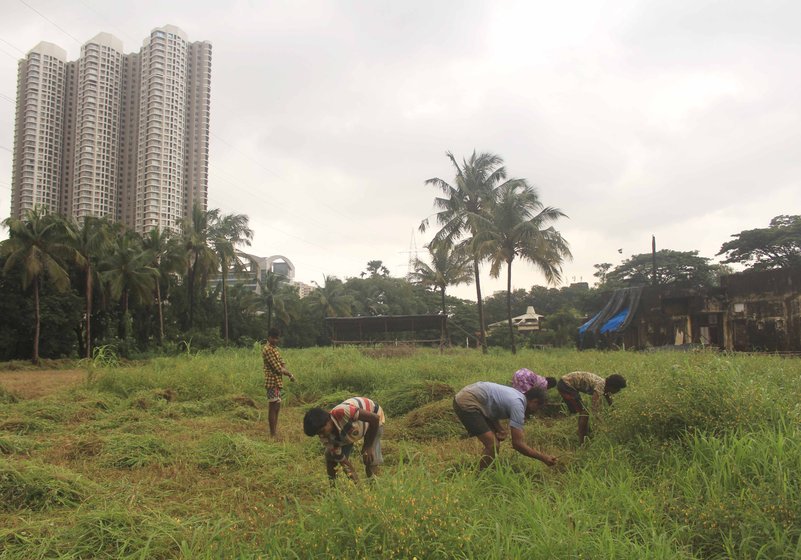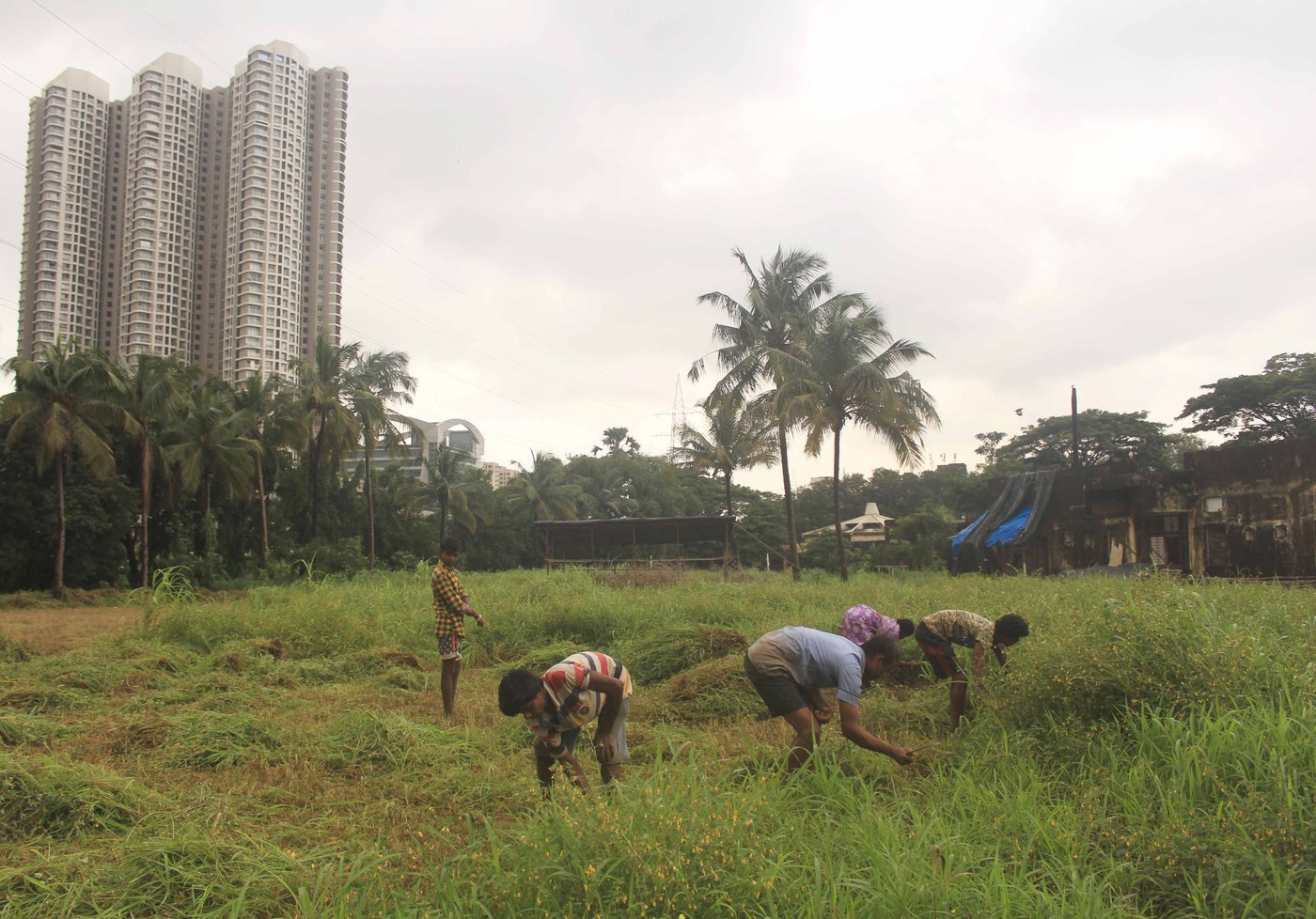 PHOTO • Aakanksha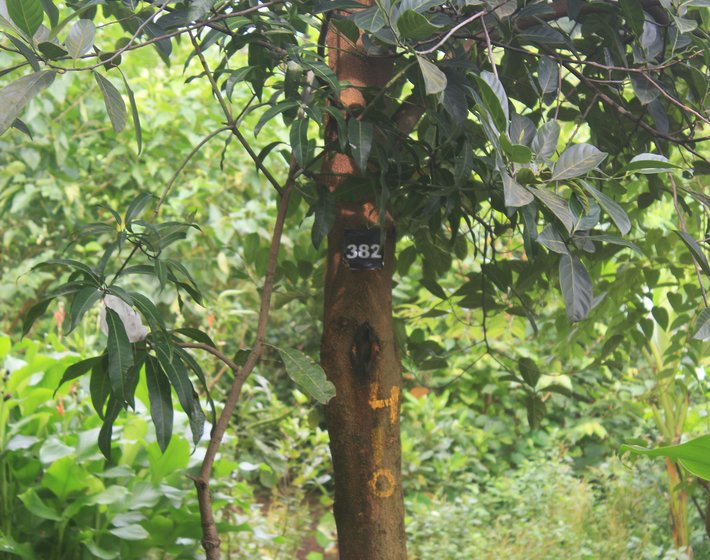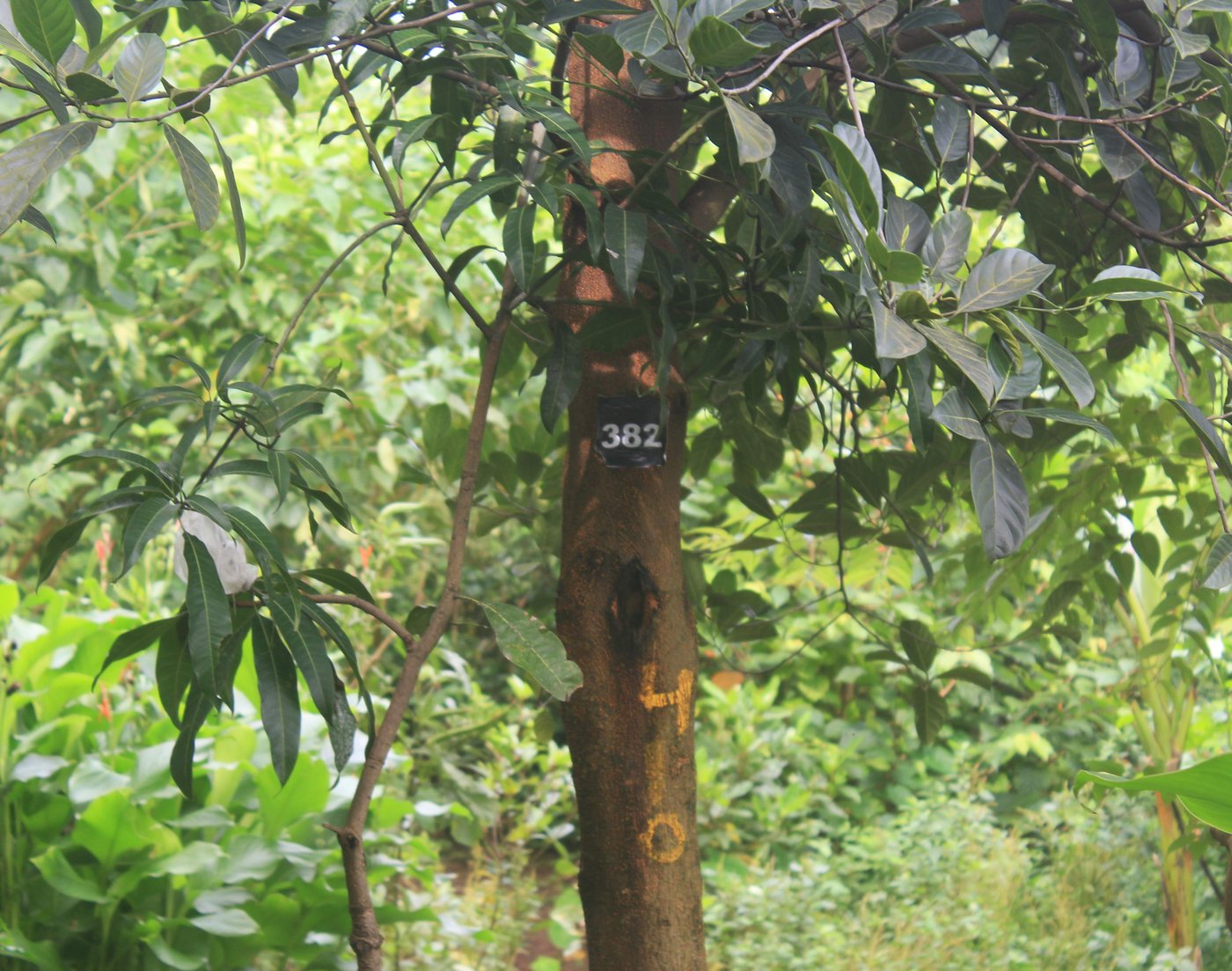 PHOTO • Aakanksha
Today, as an anganwadi worker in Prajapurpada, Asha earns 3,000 rupees a month.

Asha has had enough and is fighting a legal battle now. She is determined, she won't stop.
Asha: If you want to 'develop', then do that. But if you do it by riding on the lives of Adivasis, then it is not right, is it? You are taking away Adivasi's farmland, intimidating them, evicting them from their homes – and then on their land you will develop? You will give them a house and tell them take this, but if you take away their farmland, how will we leave? Can you call this our development? Is it for us? You are taking our lives and then claiming that you are bringing development for us? We have neither a village nor another home. This is our world. Whatever we have is here. Where will we go from here?

Prakash leaves us with something to think about:
Prakash: Human beings think of themselves as intelligent. I seriously question this. He feels that he has made various discoveries, he has constructed bridges, malls, metros, and even feels he is reaching planet Mars. So we think we are very smart. But I think that we are racing towards destruction. And I think that if this is a democracy, then one should listen to people. People are speaking out on such a large scale that this will cause loss and destruction. Then why do they not listen? I find it very odd.
On Monday, October 7, the Supreme Court of India put a hold on the MMRCL's tree-cutting in Aarey till October 21. Many of the 2,600 trees had already been cut by then.
Pramila Bhoir, a cultivator and homemaker, and Prakash's wife, was locked up in Byculla police station on October 7 for two days. She was protesting the cutting of the trees along with other citizens.
Pramila: They were chopping trees, so we went there to protect trees. We did not go there to attack the police, we did not go to fight. You are educated, I am unlettered. Still, I believe that trees should not be felled…
Postscript: On Monday, October 21, the Supreme Court clarified that it had not imposed a stay order on the construction of a metro car shed in the Aarey colony, and extended the interim order against tree felling till November 15, 2019.
Credits and special thanks:
Additional voiceover: Zahra Latif, Oorna Raut
Translation: Medha Kale, Jyoti Shinoli, Urja
Sound levelling/audio inputs: Hopun Saikia, Himanshu Saikia