"During emergencies, I relieve myself right here," Diya Toppo (name changed) says, indicating a very small gap between the densely planted, thorny tea bushes. "I was stung by a bee just this morning; you could also get bitten by snakes here," she adds worriedly.
Regular working conditions for daily wage labourers is hard, but if you are a woman working in a tea garden, even taking a toilet break could be fraught with unknown dangers.

The 53-year-old worker recalls, "When I was young, I would sometimes think of cycling back to the quarters to use the toilet in case of emergencies." But that trip would reduce the time she spent plucking: "I need to meet the daily target [of leaves]. I can't risk [losing wages]."

Her co-worker, Sunita Kisku (name changed) agrees: "There are only two options – either control [the urge to urinate] for the entire day or do it here [in the open]. But that is very dangerous given the amount of insects and leeches here."

Some tea companies do provide an umbrella, a chappal (sandal), a tripol (tarpaulin) and a jhuri (bag) . "The tripol protects our clothes from getting wet from the water in the plants. Other things [equipment like boots] we have to buy ourselves," says Diya.

"We are expected to work 10 hours at a stretch," says the 26-year-old Sunita. If she were to walk back home to access a toilet – two kilometres from the garden where she works – she would lose out on a few hours worth of wages. That is not something the mother of two says she can afford.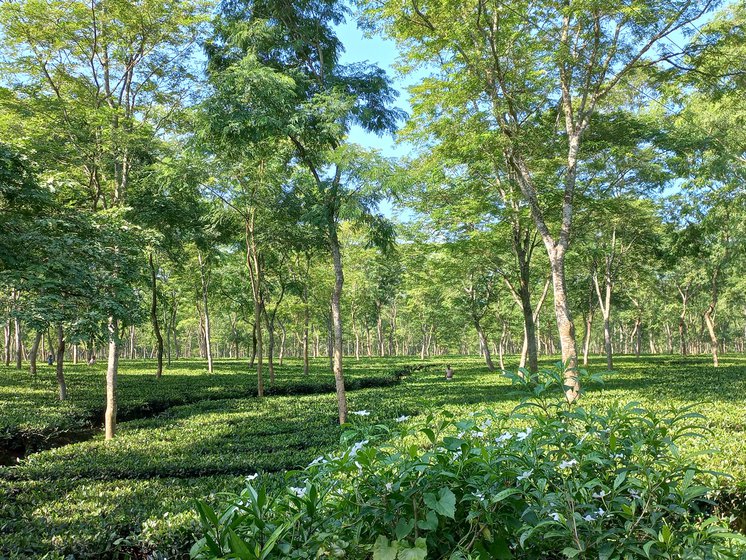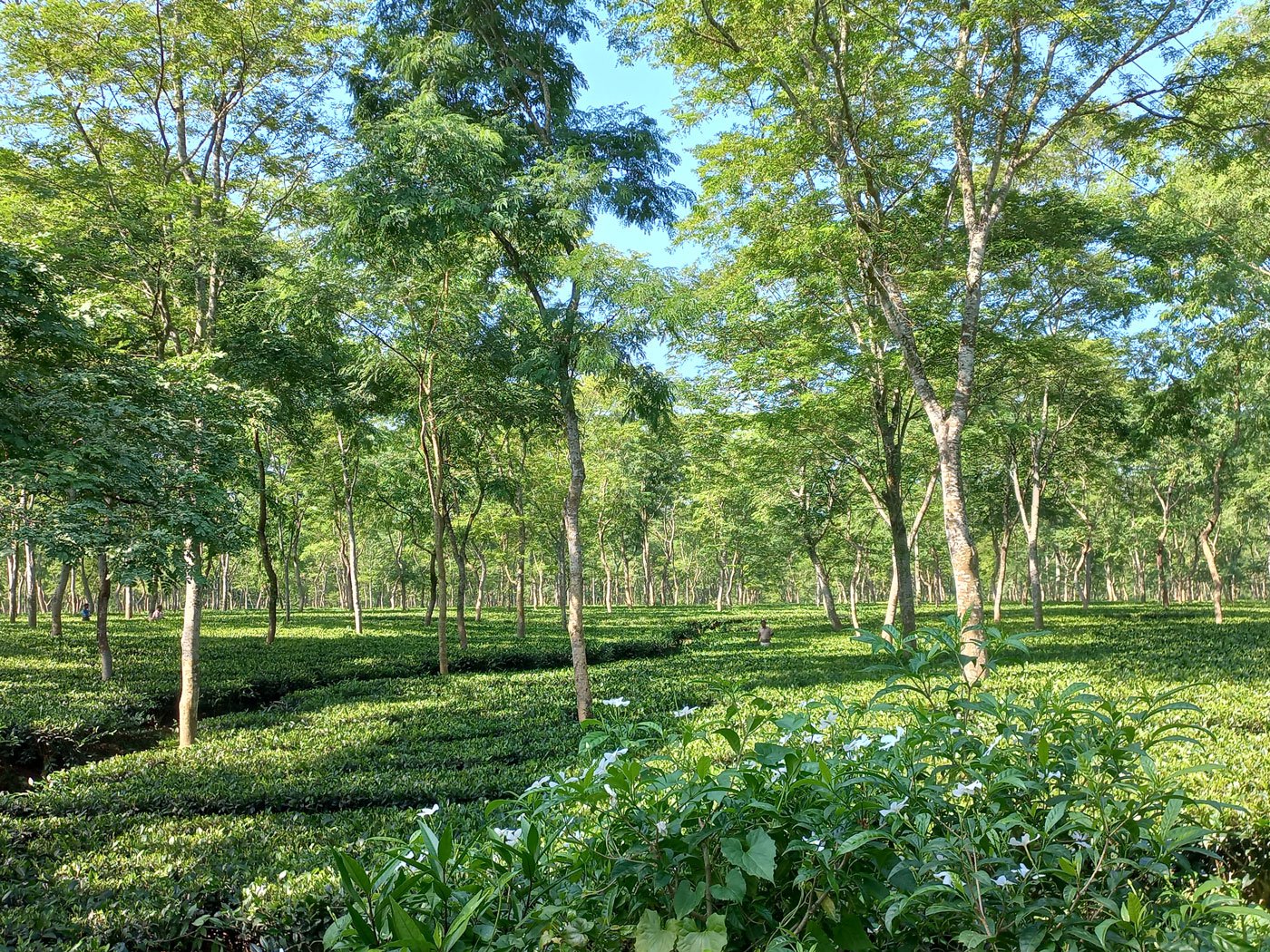 PHOTO • Adhyeta Mishra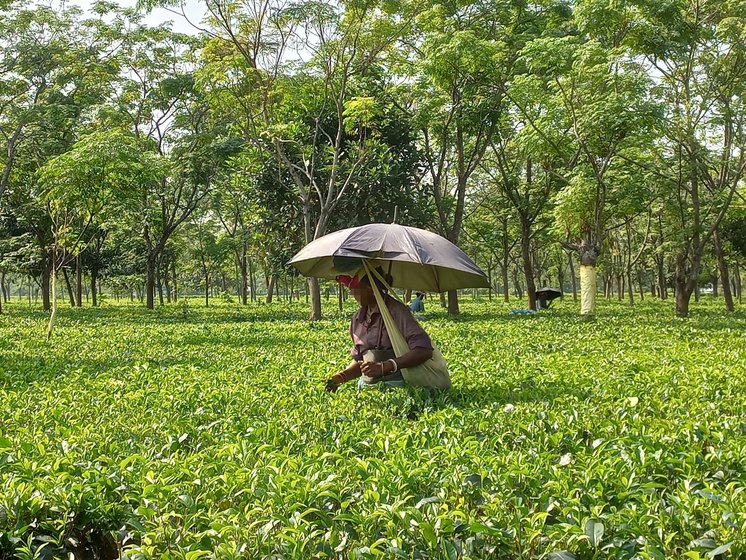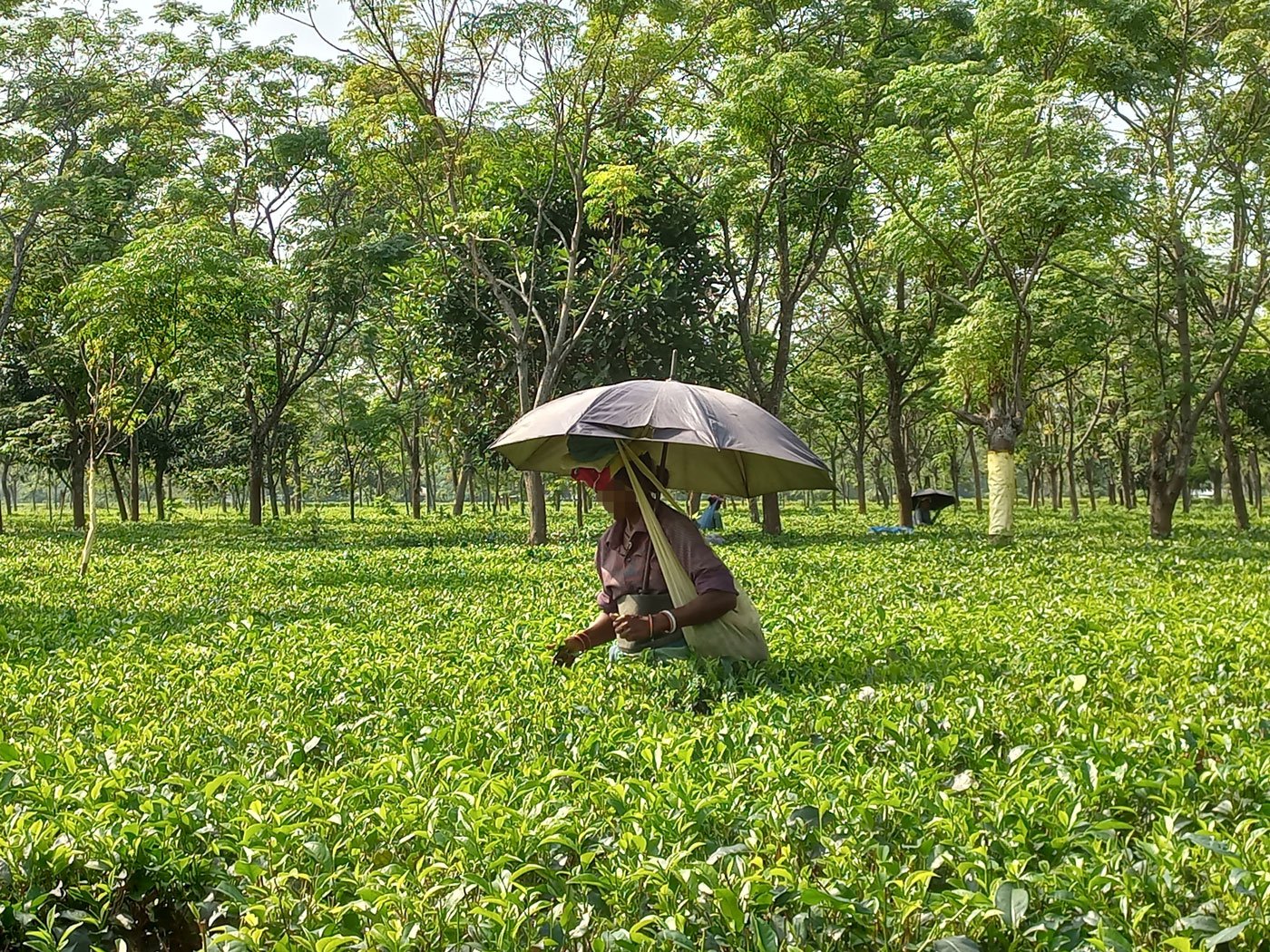 PHOTO • Adhyeta Mishra
Diya and Sunita are among thousands of daily wage labourers working in an estate here in the dooars region of West Bengal, a majority of whom are women. Many women on the condition of anonymity, told PARI that accessing a toilet while working was impossible.
And so when they can no longer bear the burning sensation while urinating, they go to Champa Dey (name changed), a senior ANM (auxiliary nurse midwife). That and blood in their urine, says Dey, point towards a urinary tract infection (UTI). "This happens because of inadequate consumption of water," says the health worker who has been working with tea workers for 34 years now.

Although the tea companies do provide tanks with drinking water at some points around the gardens, "most of them [women labourers] don't use them to avoid urinating [in open spaces]," Champa adds.

If toilets are far away, it also eats into the time they spend plucking and they lose out on wages. A worker needs to collect 20 kilos of leaves to receive the daily wage of Rs. 232. That works out to roughly 2 kilos of leaves per hour in the 10-hour work day if they work without a break.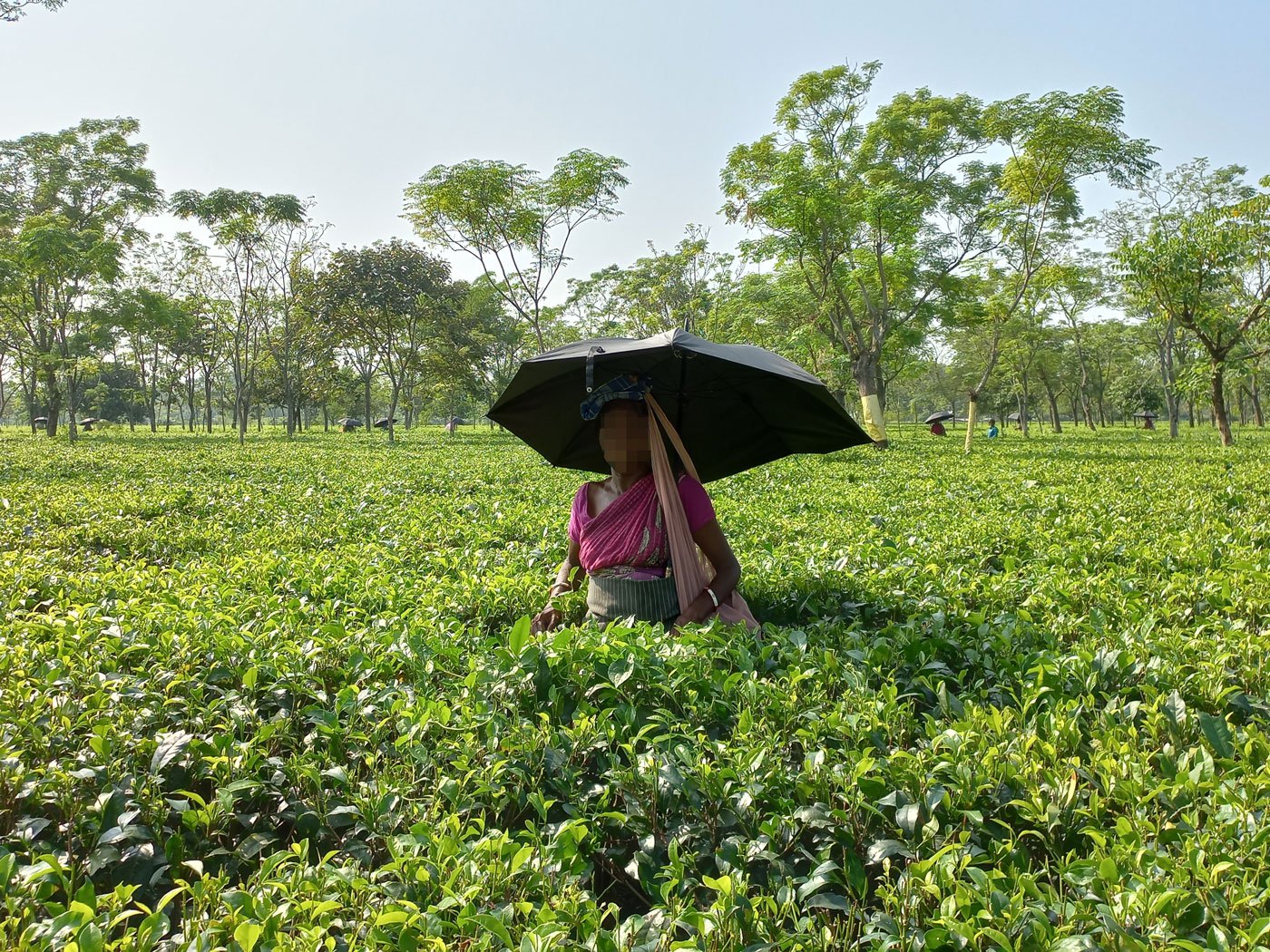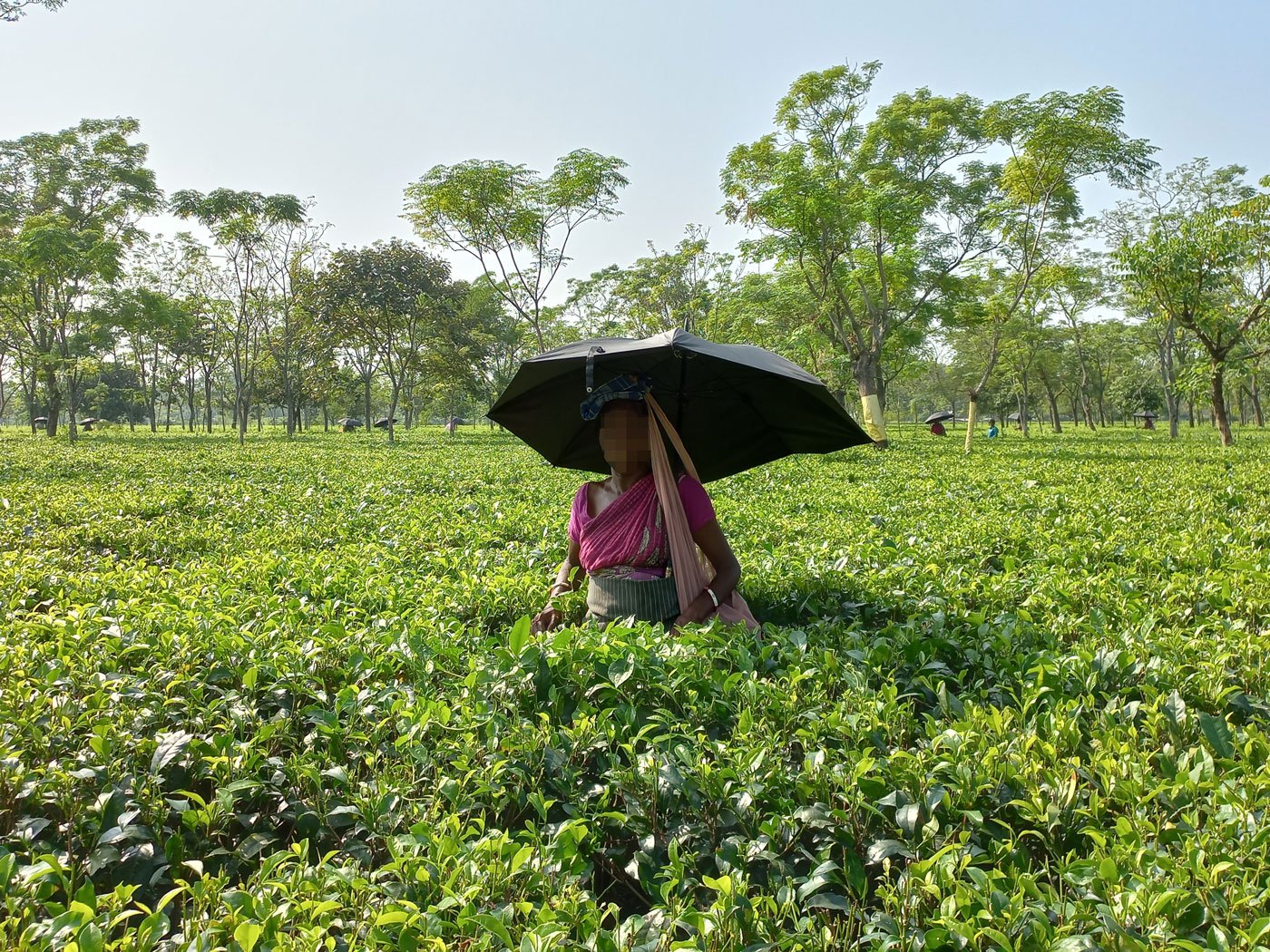 PHOTO • Adhyeta Mishra
"I have only managed to collect two 2 kilograms of pattas (leaves) in two hours because of the heat," says Pushpa Lakra (name changed). The 26-year-old arrived at 7:30 a.m. and will leave at 5 p.m. just before the sun drops below this eastern corner of the country. This has been her routine for the last eight years. The bright green leaves she has plucked lie in a netted jhuri that is tied with her head.
"Most days, especially during the summer and monsoon, it becomes difficult for us to reach the target and we lose Rs. 30 from our daily hajira (wage)," says Dipa Oraon (name changed), a tea worker for the last 5 years.

The lack of access to toilets is a nightmare for menstruating women. "There are no provisions to change your sanitary pads," says Mary Kisku (name changed), a 28-year-old worker. She has been working for the last 10 years. "Once I started bleeding while working in the gardens but couldn't go home because I had to finish the target. That day I returned home in blood-soaked clothes," Mary recalls.

Rani Horo is a local ASHA worker who is trying to create awareness among her patients about the importance of menstrual hygiene. "Unhygienic toilets, lack of regular water supply and the use of dirty rags during menstruation leads to a lot of health complications including severe risks during pregnancy," says Rani, who has been working with the labourers for the last 10 years.

Many of the women who work in tea gardens also suffer from low blood pressure which is an added complication, says Champa, adding, "Women who have tuberculosis and anaemia are at a higher risk while giving birth."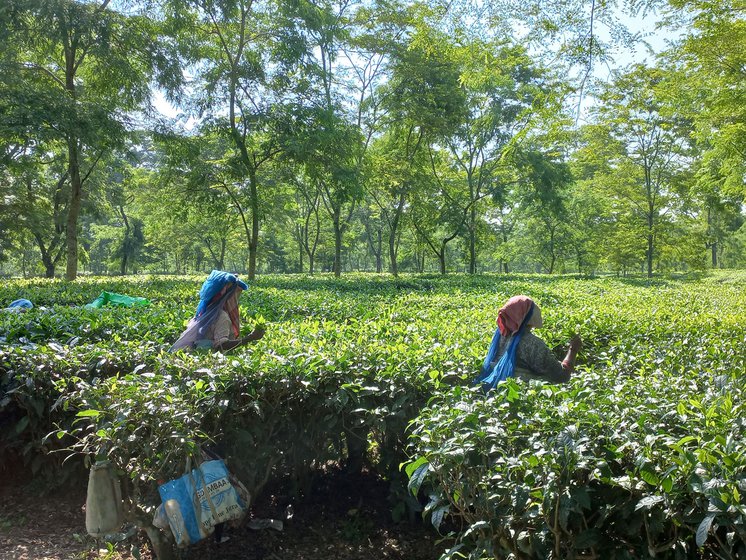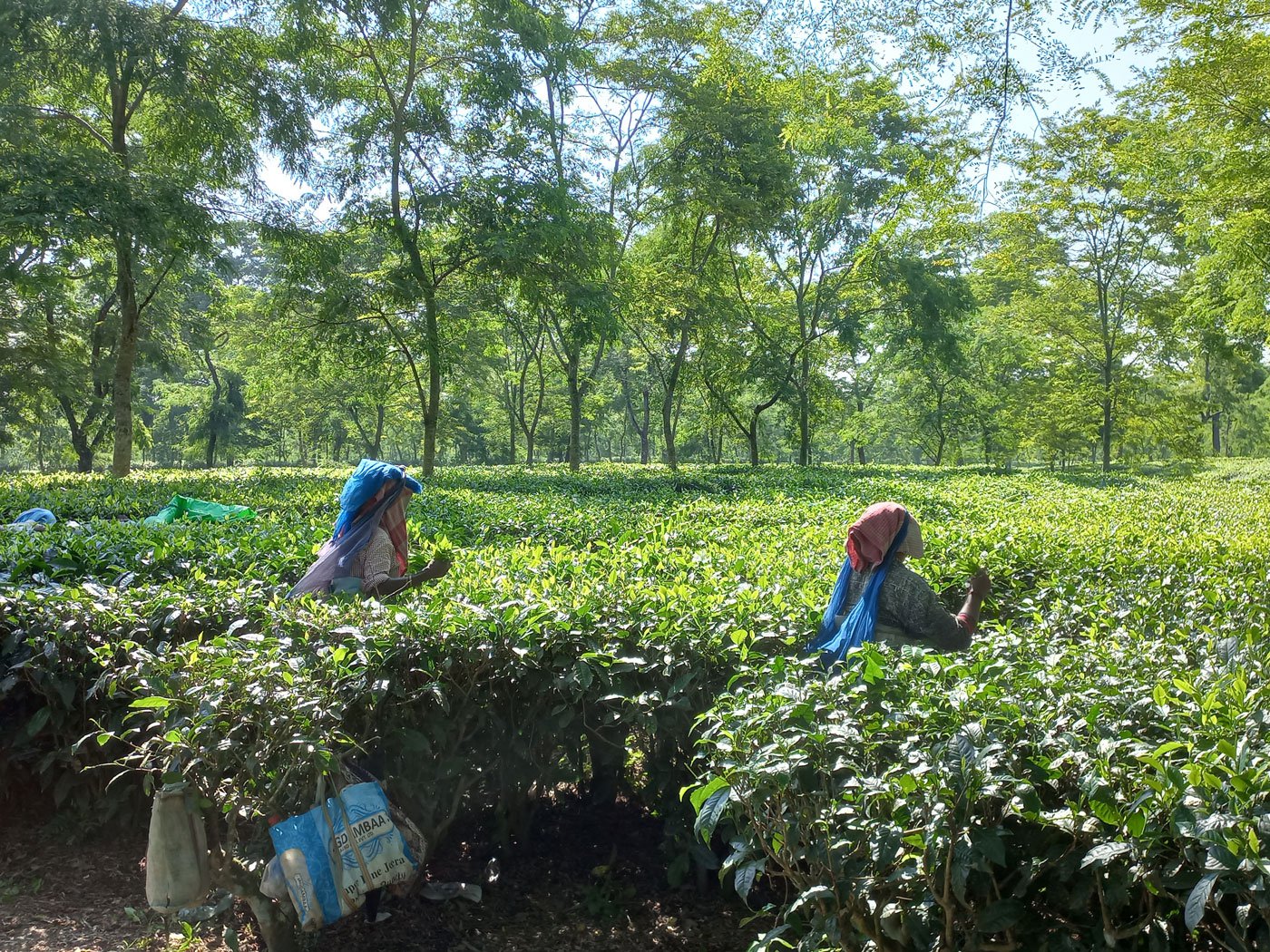 PHOTO • Adhyeta Mishra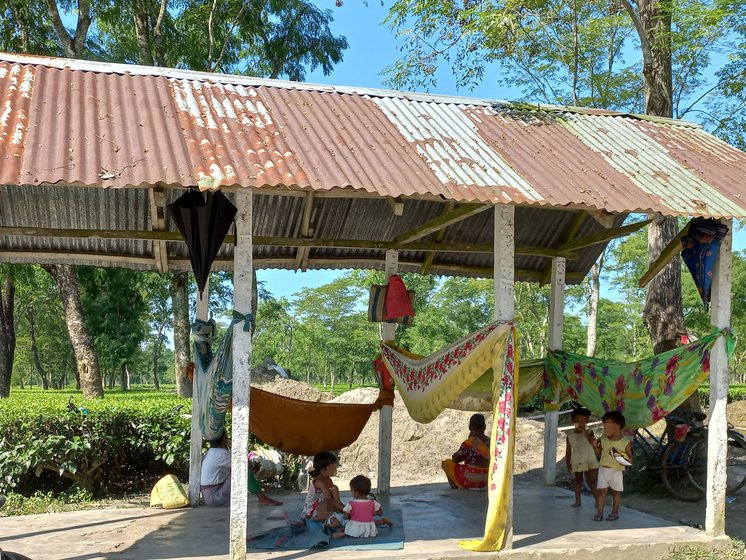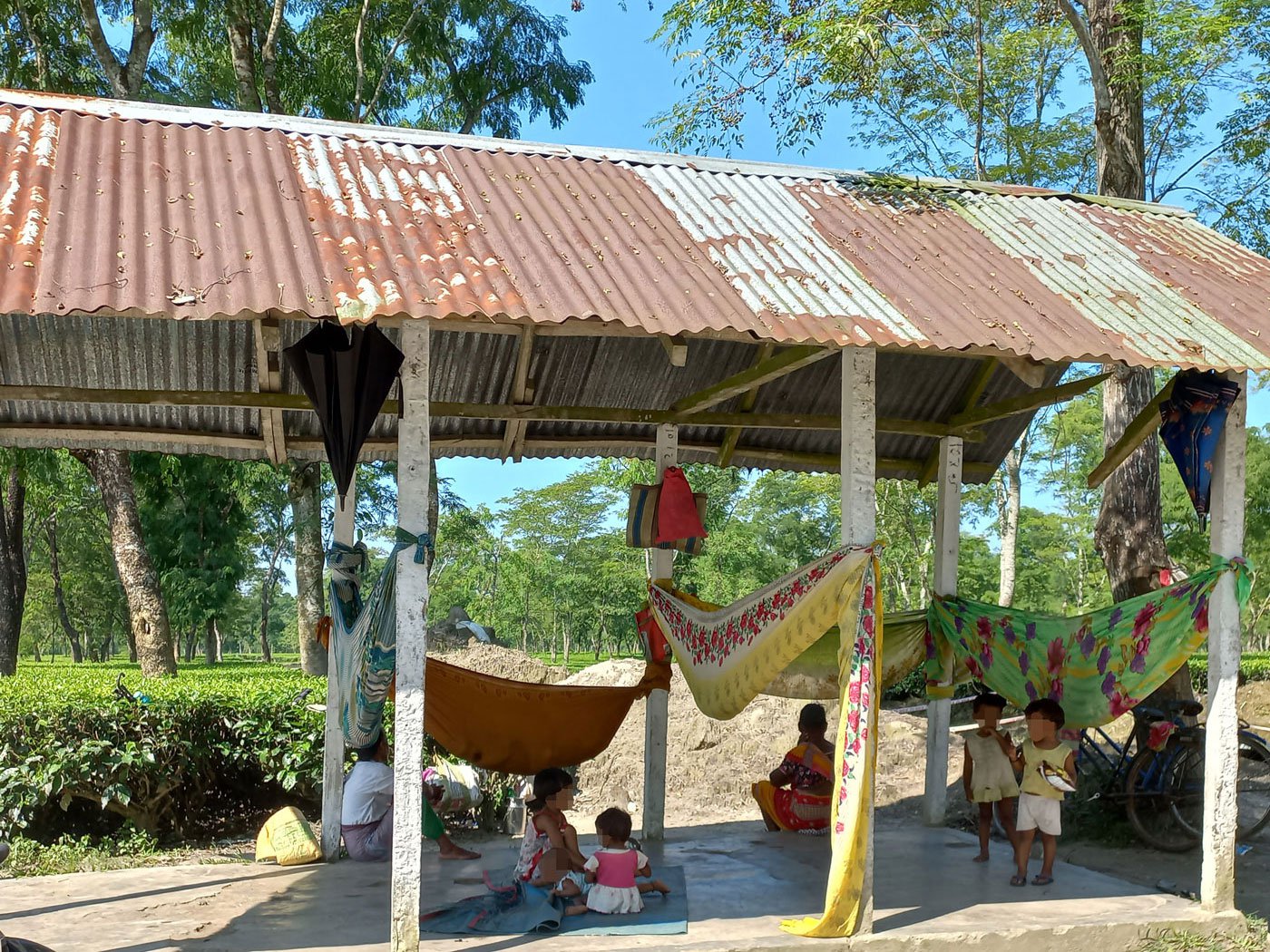 PHOTO • Adhyeta Mishra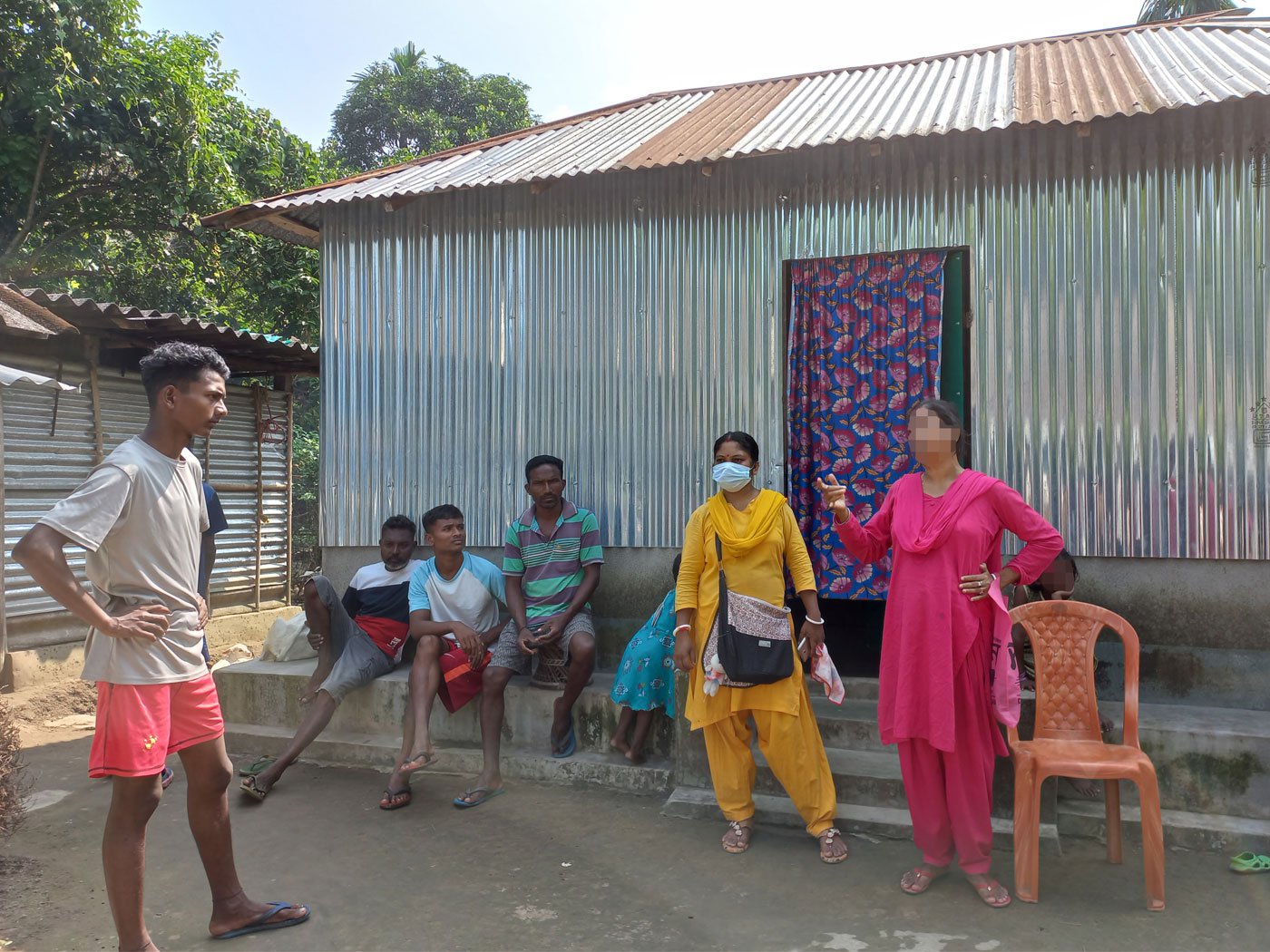 PHOTO • Adhyeta Mishra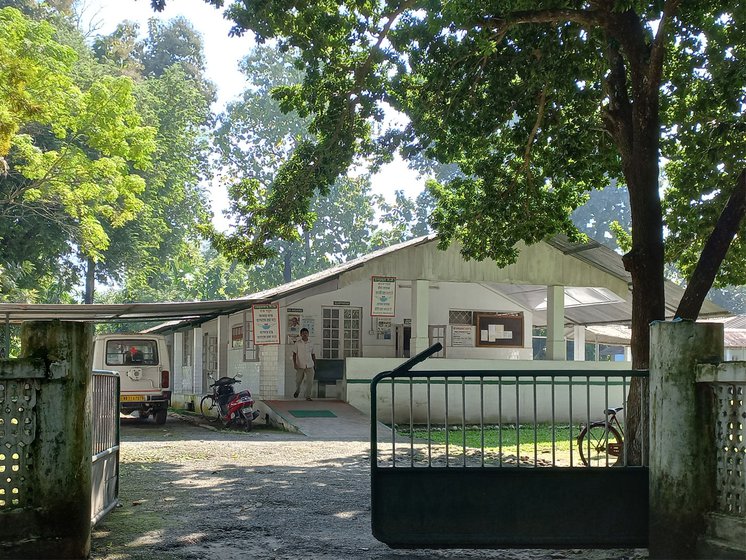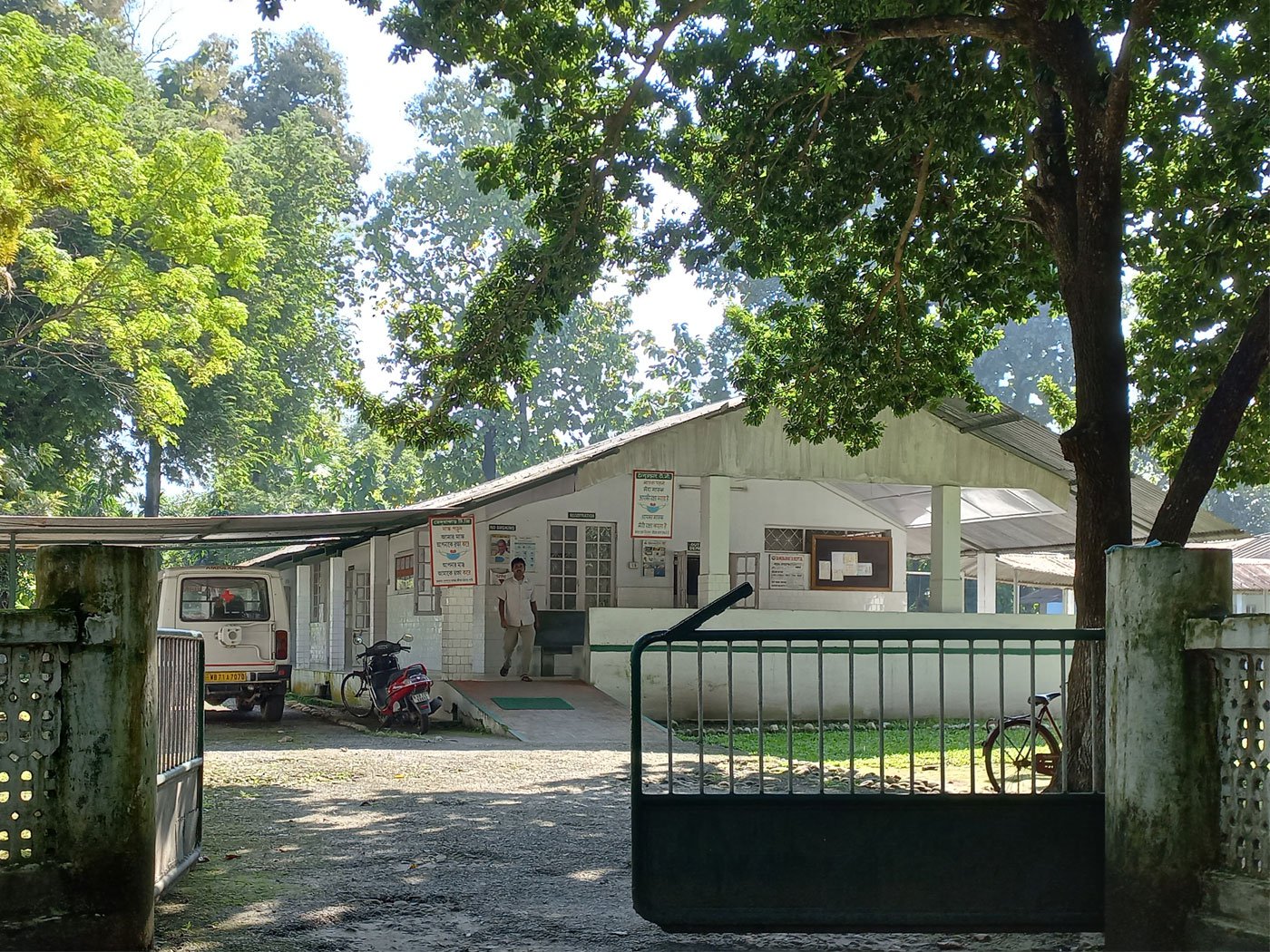 PHOTO • Adhyeta Mishra
Workers like Pushpa, Dipa and Sunita leave home at 6:30 a.m. after finishing their household chores. "In order to reach the gardens on time, many women skip their breakfast and start working right away," says Ranjana Dutta (name changed), a community health worker. They don't get a proper lunch break, and so don't have time to eat a proper lunch. "This is why many female workers here have acute anaemia," Ranjana adds.
"We may apply for sick leave at the health centre [a facility in some gardens] but we lose a fourth of our wage then. We can't afford that," Mary shares. Many of the labourers agree with her. Temporary workers don't get paid at all if they miss a few hours.

Many women who work at the plantation are also primary caregivers for their children. "I could not visit the garden today because I had to take my child to the hospital. I will be missing a quarter of today's wage," says Pampa Oraon (name changed), a permanent worker.

Many women like Mina Munda (name changed) have to bring their young children to work when they come as there is no one to leave them with. This affects their work. "I can't concentrate on the work much," says Mina, who has two small children.

For many women, the low wages are not sufficient to pay for their children's education. "This is my first child. I don't know if we will be able to fund his education," says Mompi Hansda, a 20-year-old labourer talking about her seven-month-old son.
Many women in this story shared their experiences on the condition of anonymity.