Jigar Ded is used to loneliness. She lives alone in a wooden hut near her houseboat on a ghat in Srinagar's Dal Lake. It's been three decades since she lost her husband and then her son, long years during which she has faced many hardships alone.
Still, she says, "In this life I've been living alone for 30 years, I've not seen such hardship as during this last year. After the shutdown, just as the tourists were starting to come, this corona came and then the lockdown, which has kept all of us caged."
When the government abrogated Article 370 in Kashmir on August 5, 2019, the shutdown that followed created widespread losses. "I have not seen a single customer since then," says Jigar. An official advisory at the time that all non-locals must leave had meant all tourists too left the Valley. "It brought us crashing to the ground," she adds. "It brought great losses to our business. It brought disaster to my already devastated life."

She recalls that devastation, her long plunge into loneliness, clearly: "It was my sister's engagement ceremony and all of the family was together, singing and dancing in happiness," says Jigar, who estimates she is in her 80s. "My husband, Ali Mohammad Thulla, came to me and complained about pain in his chest. And then, when I held him in my lap, I could feel his body getting cold… At that moment I felt like the whole sky fell on me."

Ali Mohammad, who was in his 50s, left behind Jigar and Manzoor, their only child, "to live with sorrow." Manna, as Jigar calls her son, was just 17. And they had the family houseboat on which their livelihood depended, the four-room Indoora, parked just across a short bridge from their hut.

"Whenever my son would leave to bring tourists to stay in our boat, he used to tell our neighbours to look after me because he knew I would cry for his father," Jigar says, sitting in in the one-room hut on a bed, looking outside the door. Photos of her husband and son adorn the wooden walls.
She was still struggling with the sorrow of losing Ali when Manzoor too passed away, seven months later. Jigar does not recall the date or cause, but believes it was the pain of losing his father that took away her young son.
"My whole world was turned upside down in front of my eyes," she says. "The two heroes of my life had left me all alone with a houseboat full of their memories." These, she adds, "keep haunting me all the time. Due to my ailments, most of my memories have faded away, but those haunting me every day remain fresh."
PHOTO • Muzamil Bhat
Some of these memories surface as we speak. "My Manna used to sleep on this bed," she recalls. "He was a very mischievous boy. Being an only child, he was very possessive about us, his parents. I remember once we bought a new sofa without telling him, and when he got to know about it, he did not eat food that day until his father and I asked for his forgiveness. O Khuda, I miss my child!"
Since then, Jigar Ded has been trying to survive entirely alone on the waters of the Dal Lake, drawing an income from the houseboat left behind by her husband. She would usually earn Rs. 15,000-20,000 a month during the tourism season, from April to August.

But with last year's shutdown and the loss of earnings, she faced another blow around two months after August 2019, when her long-term helper and keeper of the houseboat left. "I had an employee, Ghulam Rasool, who used to take care of visitors. He was like a son to me and he used to also take care of my boat and help me get food and other items from outside."
When Jigar could no longer afford to pay his salary of Rs. 4,500-5,000 per month (and he could not earn tips either from tourists), Ghulam Rasool left. "I dared not stop him from leaving me alone, he too has a family," she says.
With her advancing age, Jigar Ded is unable to move beyond her houseboat to work or fetch groceries from outside Dal Lake, and needs someone to bring these for her from the market. Usually, an old family friend helps with this, but sometimes she has to wait outside the houseboat for hours for help to come along. "I cannot force anyone to leave their work and do mine. All I can do is wait until someone comes to help," she says.
"Earlier, when I had money, people would bring stuff [easily]," she adds, "but now I sometimes have to try for long to get what I need because they think I am out of money and won't pay them."
And now, for the first time in 30 years, Jigar Ded's savings have nearly all been spent due to the two continuous lockdowns and with no tourists hiring her houseboat. So now she eats only one meal a day, instead of two – usually rice and dal for dinner, and only the local noon chai , salt tea, for lunch. At times, neighbours on Dal Lake drop off food packets at her hut or boat.
"I would prefer dying of starvation than imploring people to grant me favours; it would bring a bad name to my Ali and Manna," she says. "I am not blaming anyone, as the situation is the same for everyone right now. With these lockdowns, our business has come to a standstill, we don't have any money left. It is not only me who has not seen a single customer since August last year, many houseboat owners and shikarawalas share my fate."
With winter fast approaching, Jigar Ded is worried if the houseboat will survive the cold, since she has no money for its maintenance. Whenever the weather turns bad now, she says she cannot sleep. "I fear that if it rains, what will I do? I fear that my houseboat will drown along with me because it needs a lot of repairs to survive this winter. I pray to Khuda that I get some customers before the winter turns harsh, so that I don't lose my only way to survive and my Ali's gift."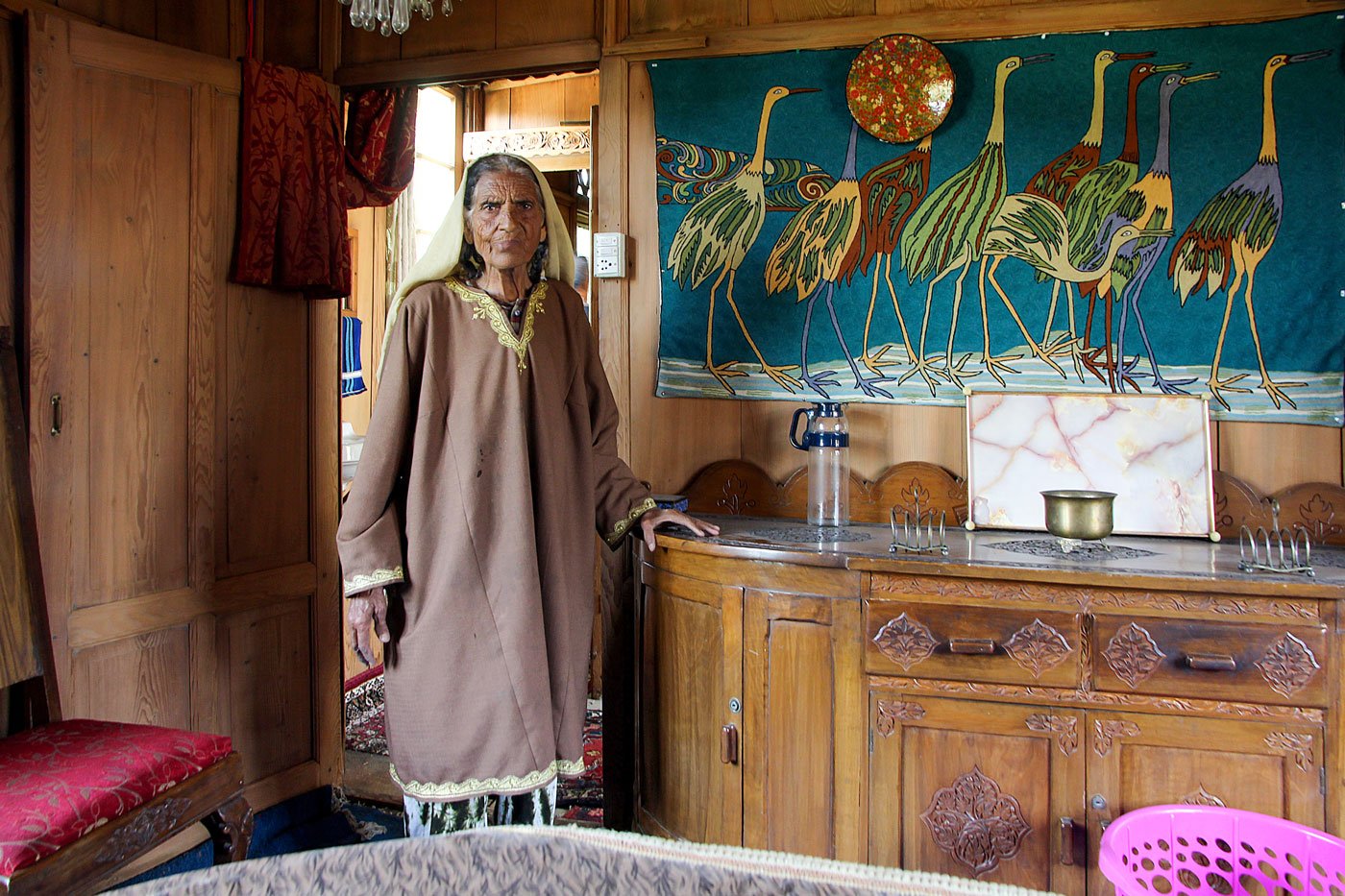 PHOTO • Muzamil Bhat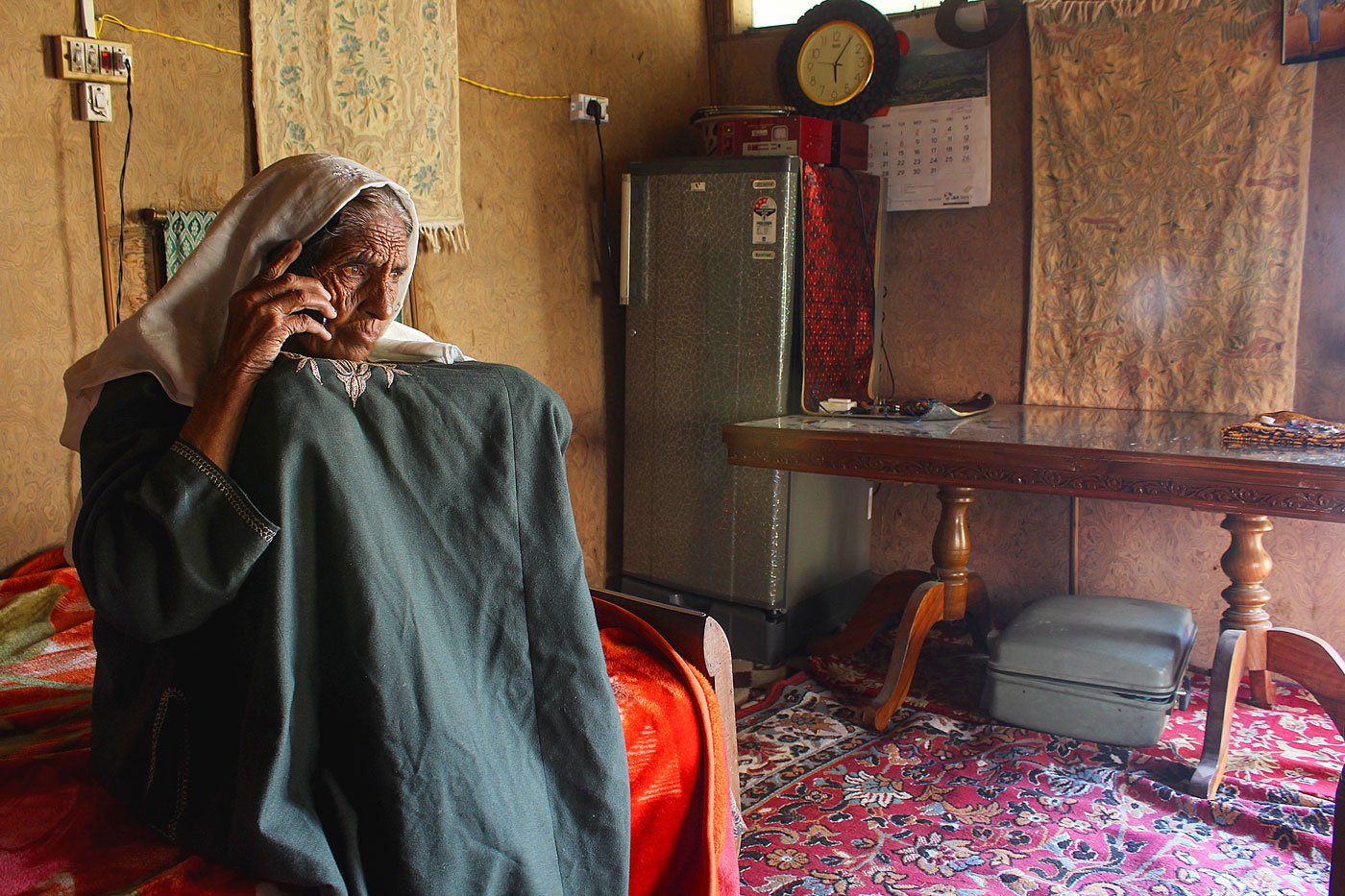 PHOTO • Muzamil Bhat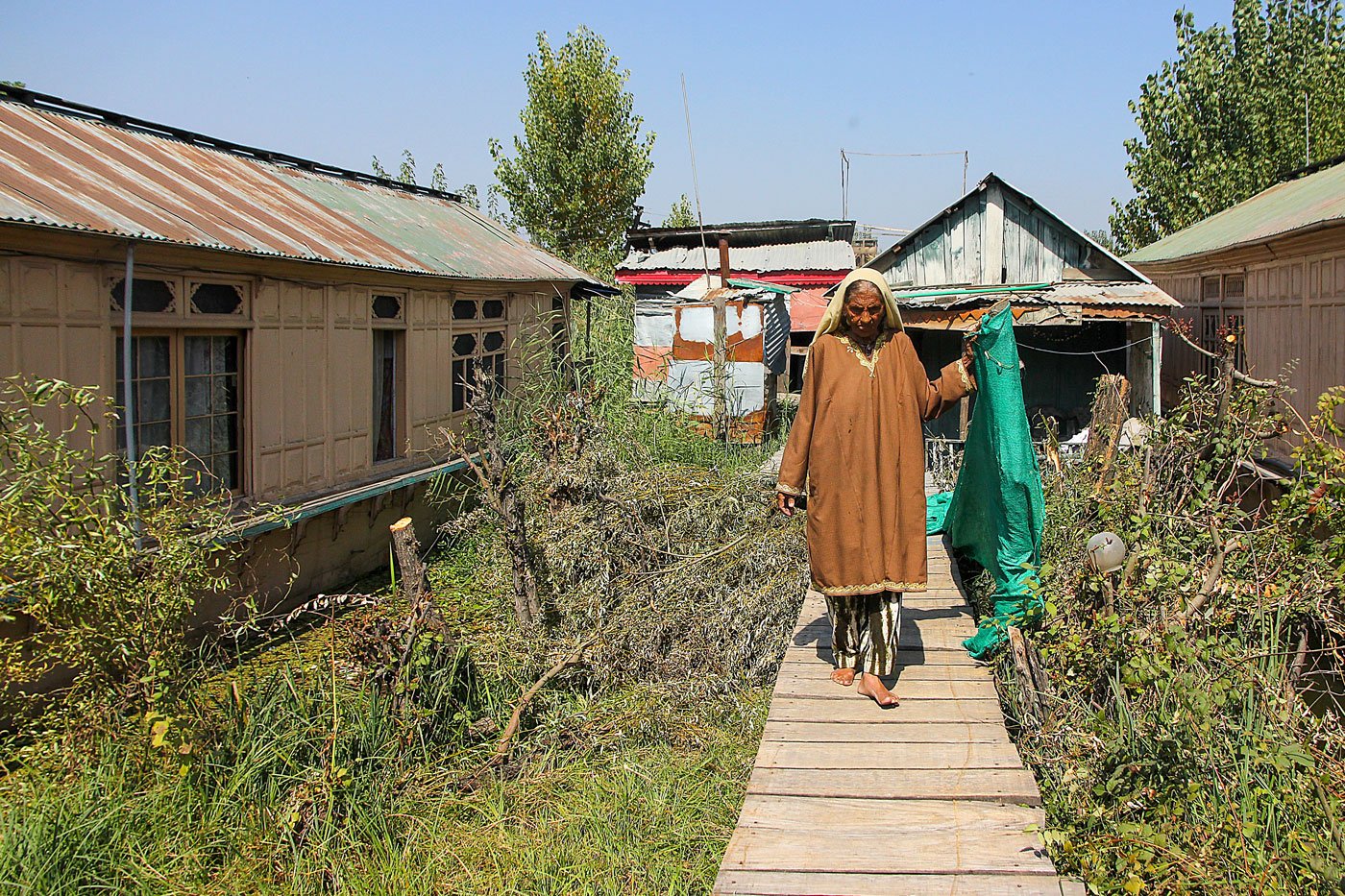 PHOTO • Muzamil Bhat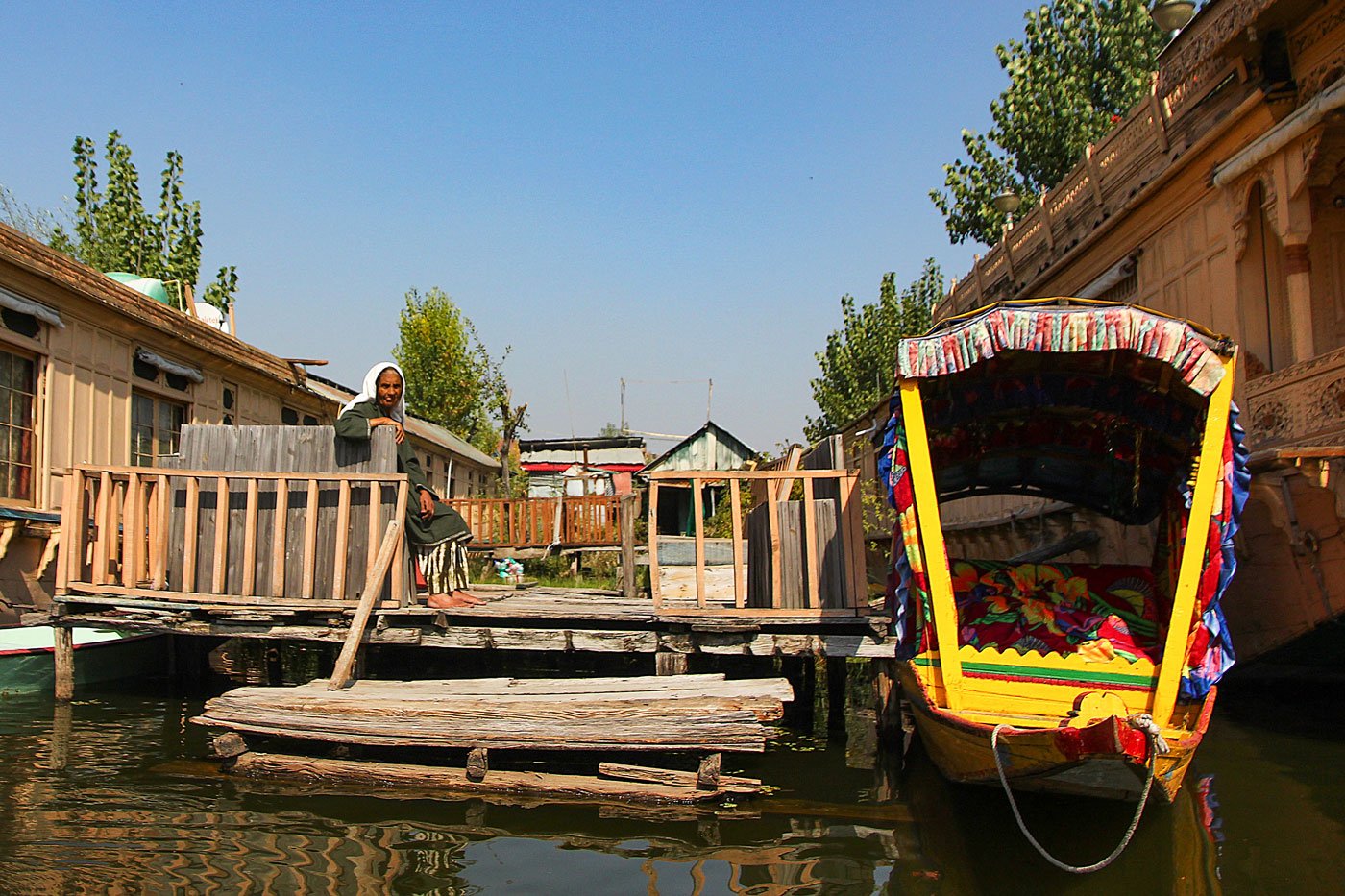 PHOTO • Muzamil Bhat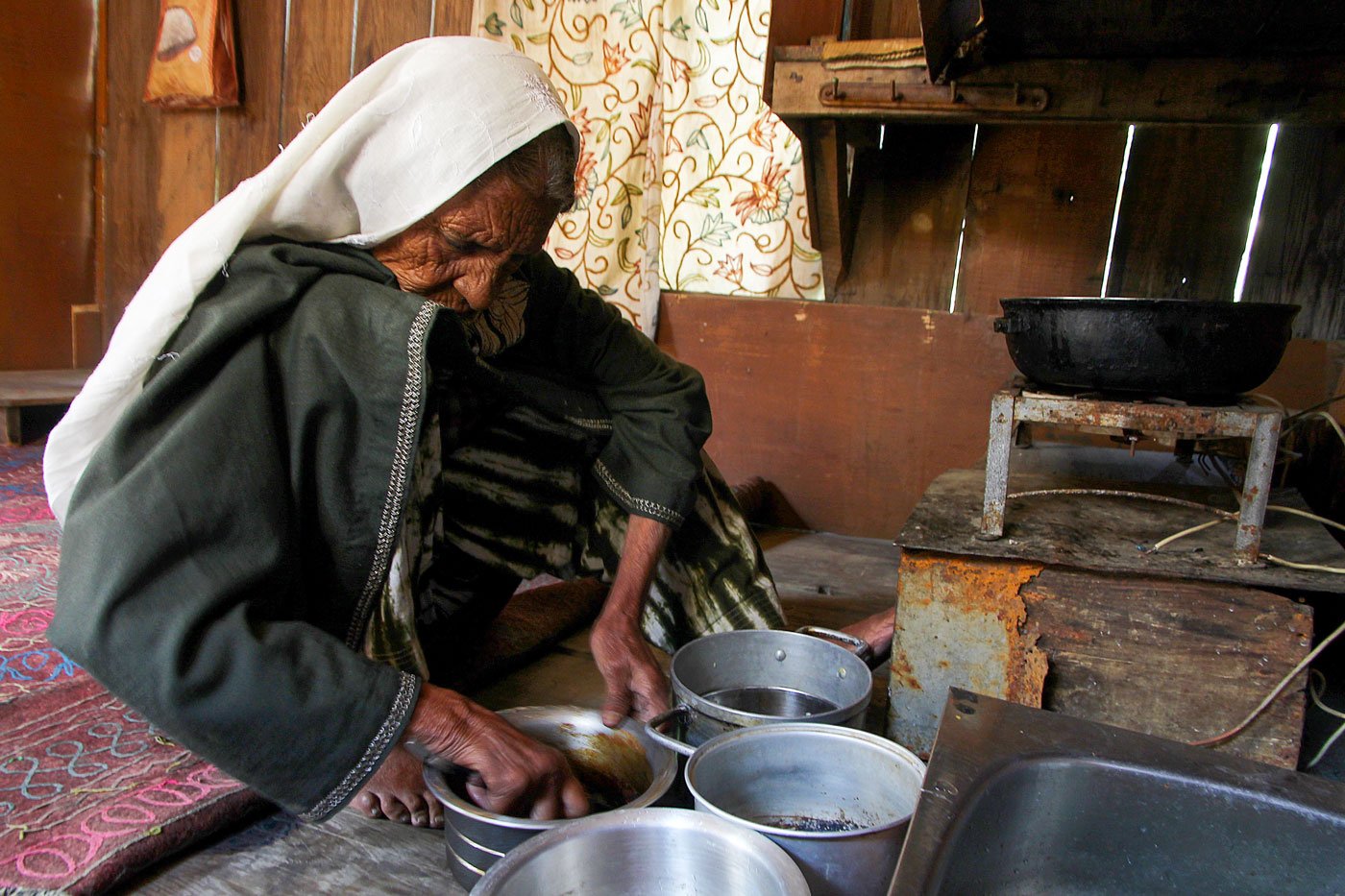 PHOTO • Muzamil Bhat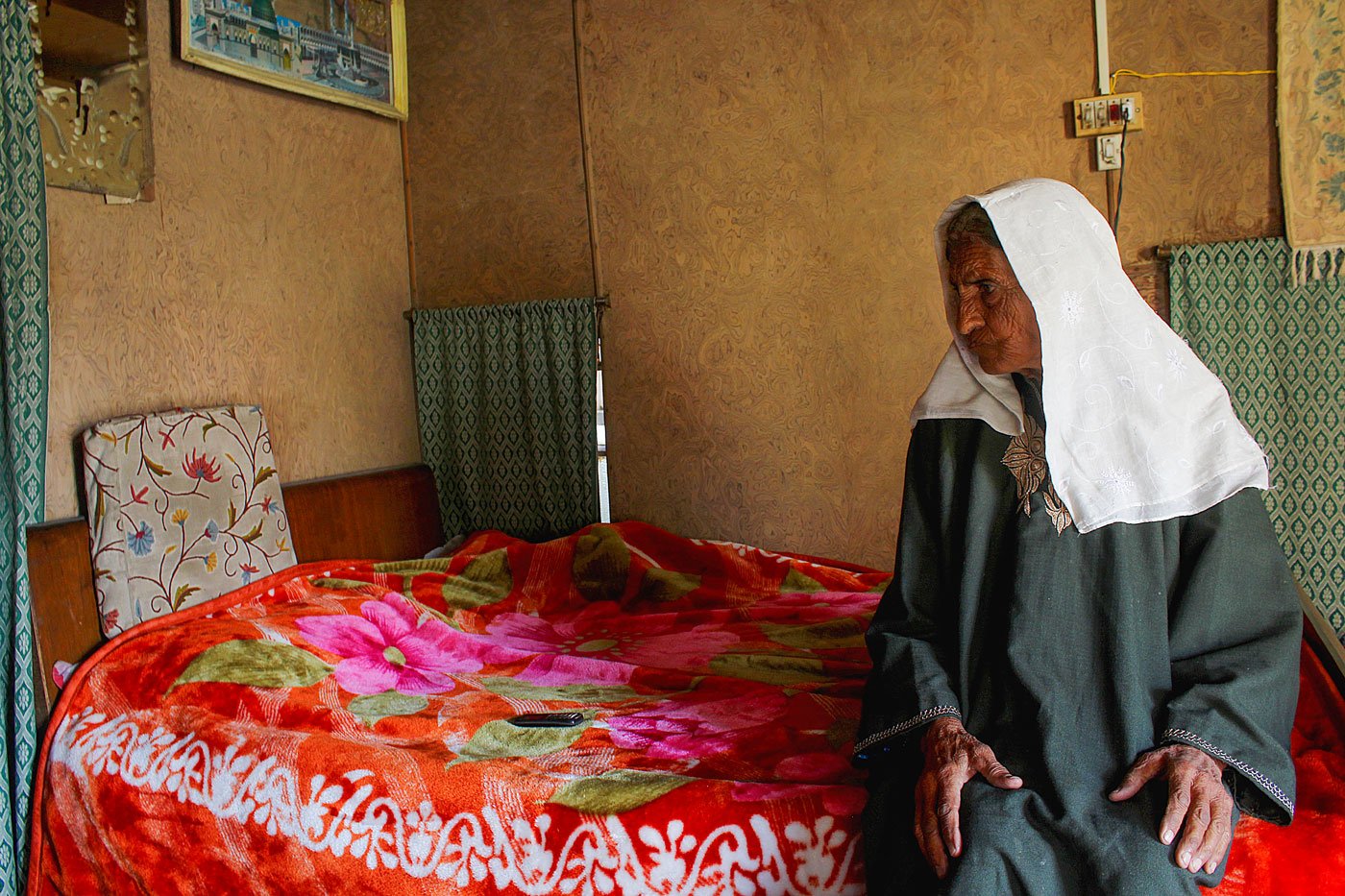 PHOTO • Muzamil Bhat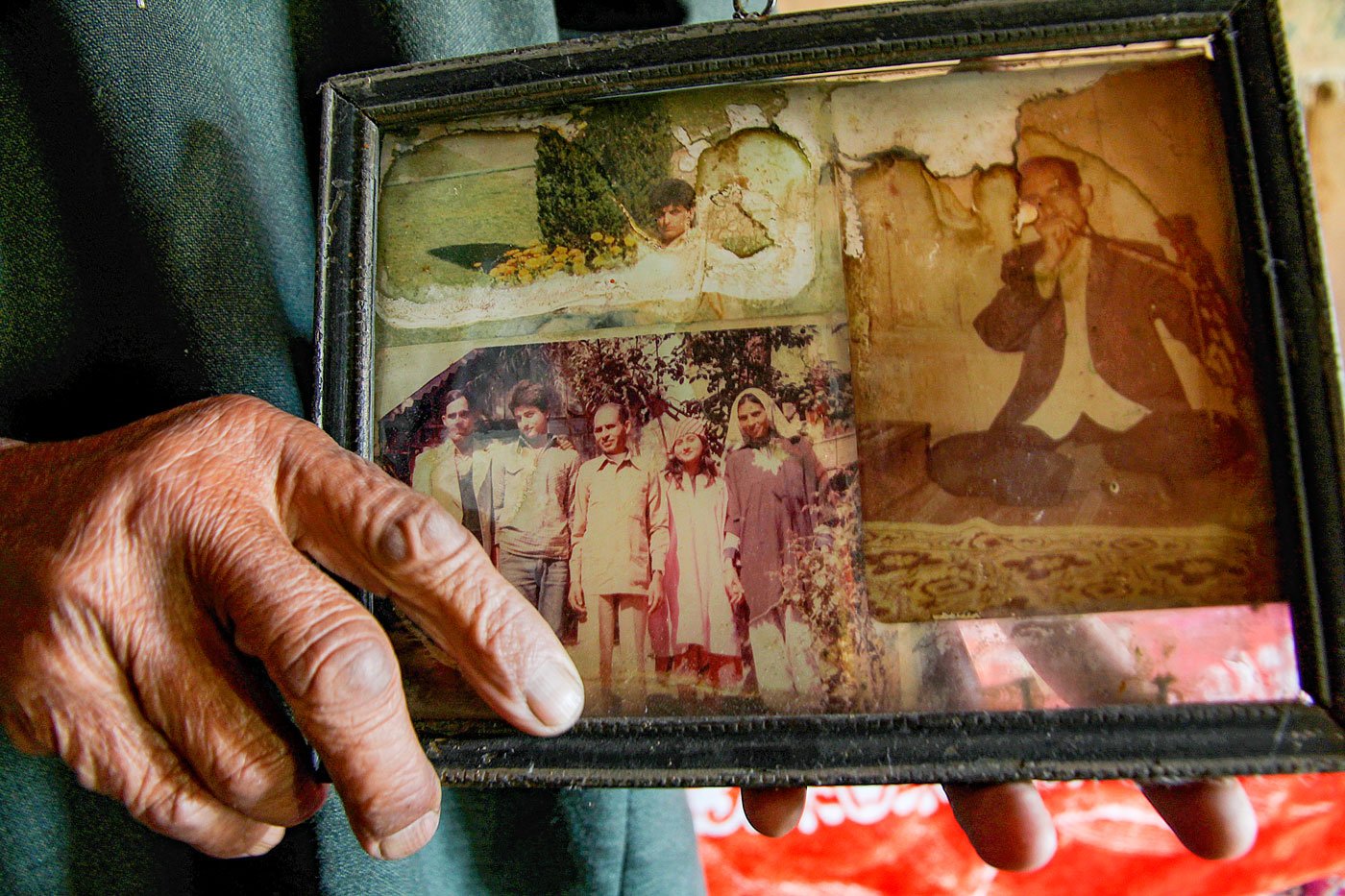 PHOTO • Muzamil Bhat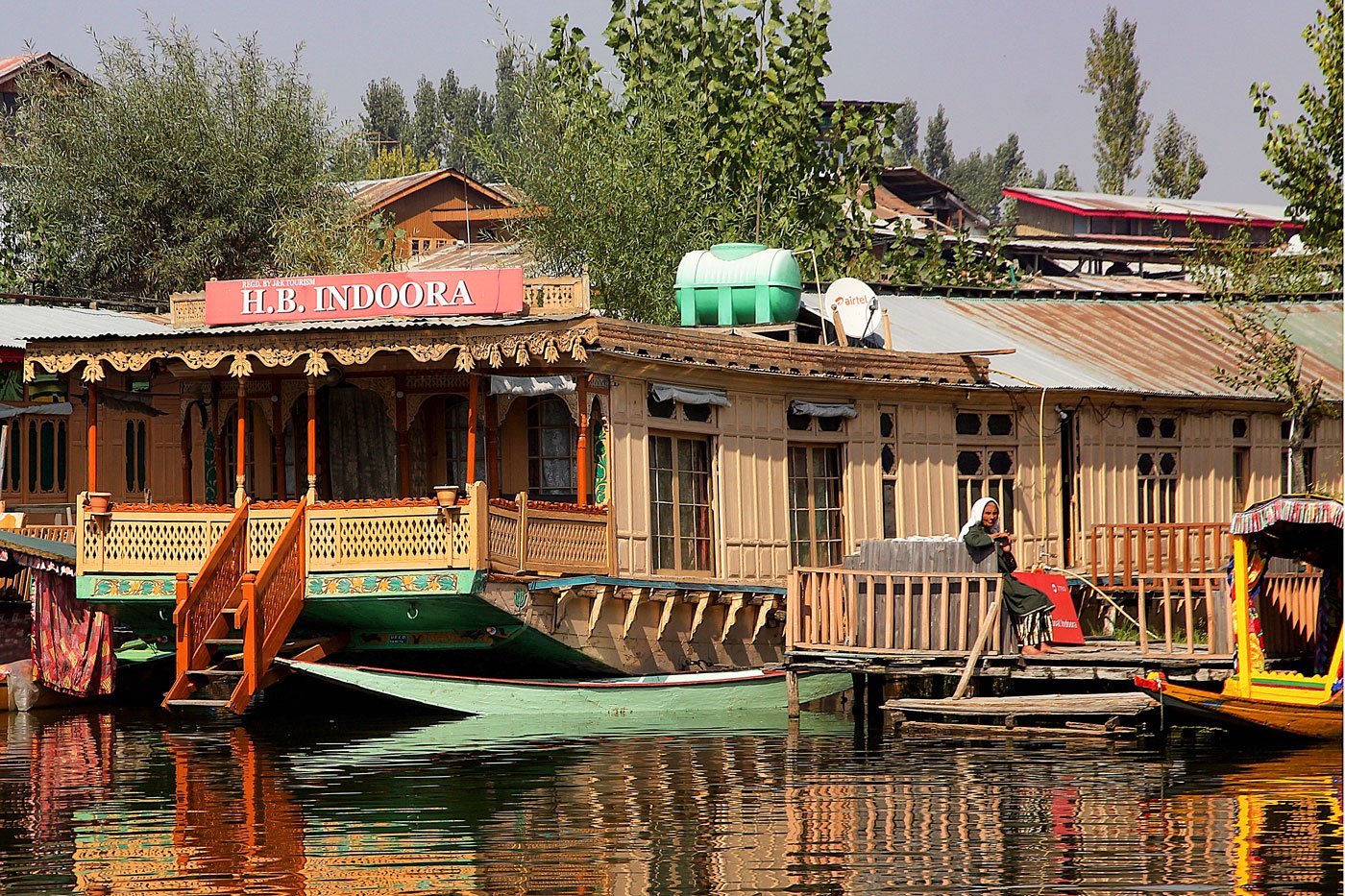 PHOTO • Muzamil Bhat