"Don't cry. We will do something. I will make sure that you get help right away," Sunita Bhosale says. The phone call is from Kansewadi village in Shrigonda taluka of Ahmednagar district.
Shantaram Chavan, around 80 years old, has been badly beaten by some villagers for building an embankment through his farm. His daughter Pinti has taken him to the civil hospital in Ahmednagar. It's 40-year-old Pinti who Sunita is trying to reassure on the phone.
She then makes another call to a volunteer in Ahmednagar. "That Chavan has got beaten again. Go to the police thana now. Tell them to file a case under Section 307 [attempt to murder under the Indian Penal Code]. And keep informing me," Sunita says and disconnects.
After a few moments of silence, she says, angrily, "How could they do this? It's his land. This is the second attack on him. They had already broken one of his hands. Do they want to kill him now?"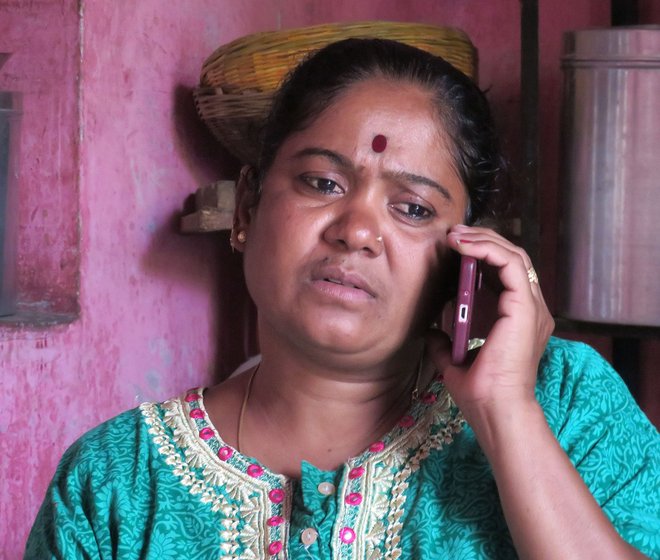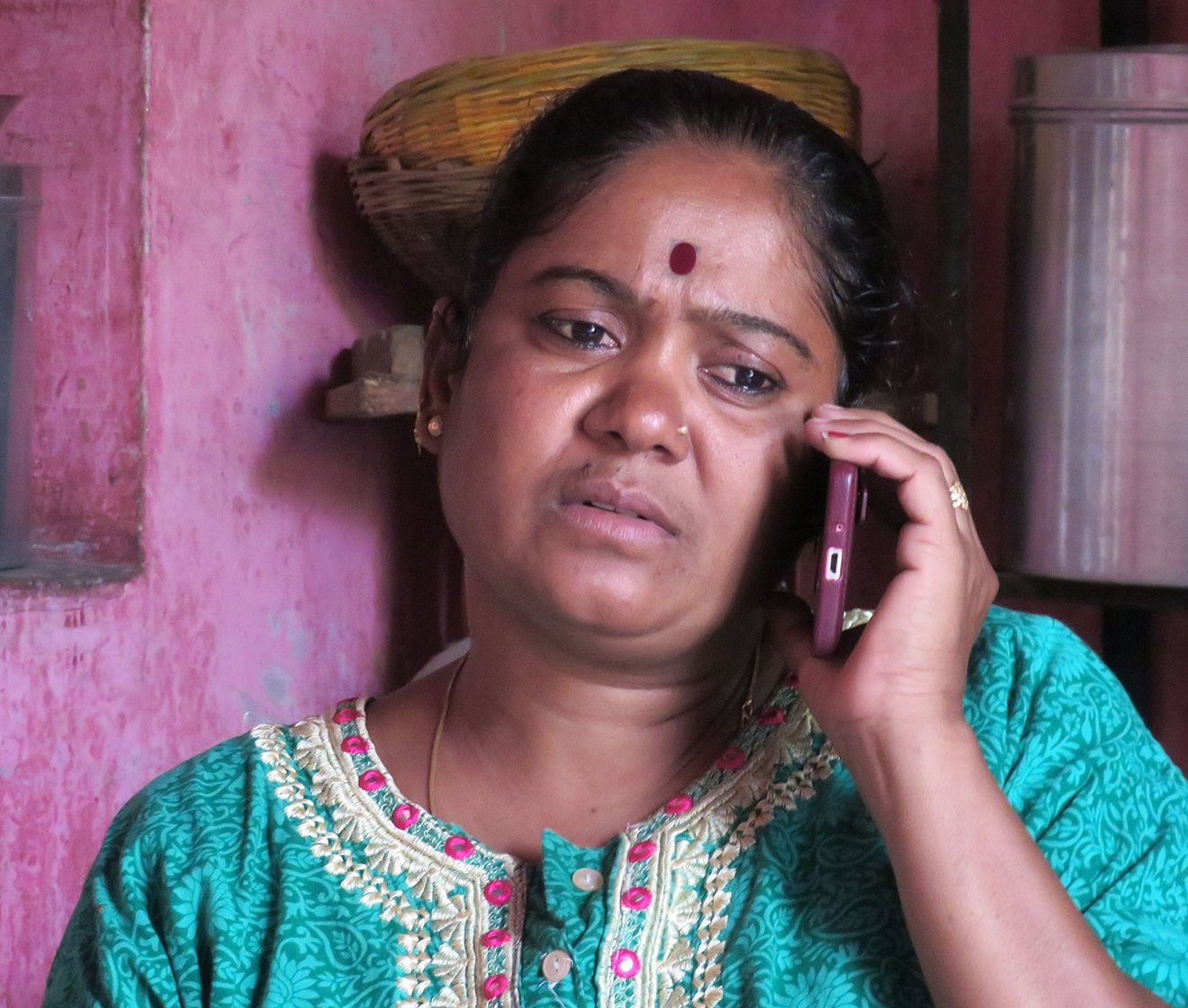 PHOTO • Jyoti Shinoli
Like Chavan 33-year-old Sunita Bhosle belongs to the Phanse Pardhi community, listed as a Scheduled Tribe (ST) by the Ministry of Tribal Affairs. The community has endured many decades of discrimination and violence.
The Pardhis, along with various other tribes, were branded as 'criminal' by the colonial British government with the Criminal Tribes Act (CTA). "The 1871 CTA and its later amendments notified more than 120 communities as  "criminal tribes" , implying that these communities were criminal by birth and practiced crime as a profession. The Act gave the colonial government the power to brand, penalise, segregate and forcibly sedentarise hitherto nomadic communities," says a study titled A Report on the Status of Pardhis in Mumbai City by the Centre for Criminology and Justice at the Tata Institute of Social Sciences, Mumbai.
In 1952, the Indian government repealed the Act, and the tribes were 'denotified'. Some of them are now included in the list of Scheduled Castes, some as Scheduled Tribes, and some are in the Other Backward Classes category.
Around 223,527 Pardhis live in Maharashtra, according to Census 2011, and some also live in Chhattisgarh, Gujarat, Karnataka and Madhya Pradesh. Within the Pardhis, there are various sub-groups, originally named according to their occupations or other descriptors, including Pal Pardhis (who lived in tents), Bhil Pardhis (who used firearms), and the Phanse Pardhis (who hunted using a noose).
Of the nearly 1,500 nomadic and semi-nomadic communities, and 198 denotified tribes in India listed by National Commission for Denotified, Nomadic and Semi-Nomadic Tribes , the Pardhis remain among the most deprived in terms of education, employment and other facilities; they are still often viewed as prone to crime and are stigmatised.
"We are still labelled as criminals," Sunita says. "For any crime in a village, the police usually blame the Pardhis because they are an easy target. Whereas the atrocities [against the Pardhis] are serious, as you saw even now. This stigma against us has to end."
Sunita has become known as someone who fights for the rights of Pardhis. But it's been a long journey for her.
She too faced harassment in her zilla parishad school in Ambale village of Shirur taluka in Pune district, where she studied till Class 6. "I used to get teased a lot due to my community. I would wonder why they are doing this to me?"
Sunita's father Eknath occasionally hunted monitor lizards, pheasants, rabbits and other small animals for food. Her mother Shantabai, along with her elder sister Anita, begged for food; their little brother Avinash stayed at home. "We often stayed hungry," she says. "I remember in school we used to get milk. I would drink it bellyful, because there would be nothing at home to eat. Our teacher was a good person, he would give me as much milk as I wanted. He knew the Pardhis' condition. Food collected from begging would not be enough for the family of four. We hardly got to see
bhakri."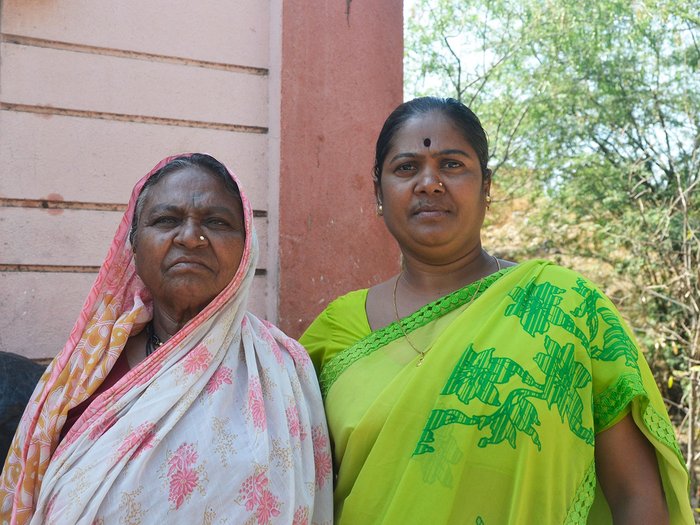 PHOTO • Jyoti Shinoli
The family lived in a hut on the outskirts of the village. When Sunita was just three, her father broke her mother's left hand during one of his bouts of violence. 'Medical help was out of our reach', she says. 'So her hand has remained paralysed…'

The family lived in a hut made of plastic and tin sheets, at that time on the outskirts of the village. When Sunita was just three, her father broke her mother's left hand during one of his bouts of violence. "Medical help was out of our reach," she says. "So her hand has remained paralysed…"
Three months after this incident, her father's body was found on the Ranjangaon Road railway tracks in Ahmednagar. "The police said it was an accident, but my mother thought he may have been murdered and wanted an investigation," says Sunita. "But nobody bothered because he was a Pardhi, and the police used to often arrest him on suspicion whenever there was a murder or robbery. She even tried to meet the superintendent of police. Nothing happened."
Sunita also knew well the discriminatory practices within her community: "Child marriage is one of the major reasons for Pardhis dropping out of school," she says. "Women are still considered as lower in status. A married woman can't keep her belongings inside the house. She can't bathe inside the house." Arbitrary decisions of the Pardhi jaat panchayat (caste council), often based on notions of women's 'impurity', also create fear among the Pardhis.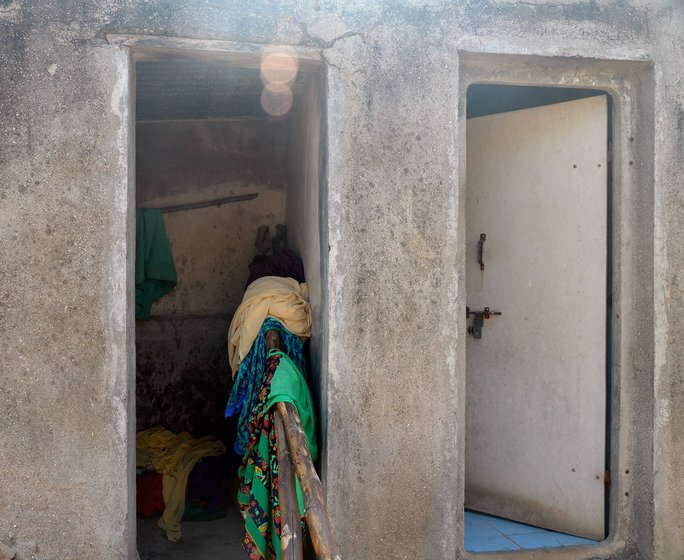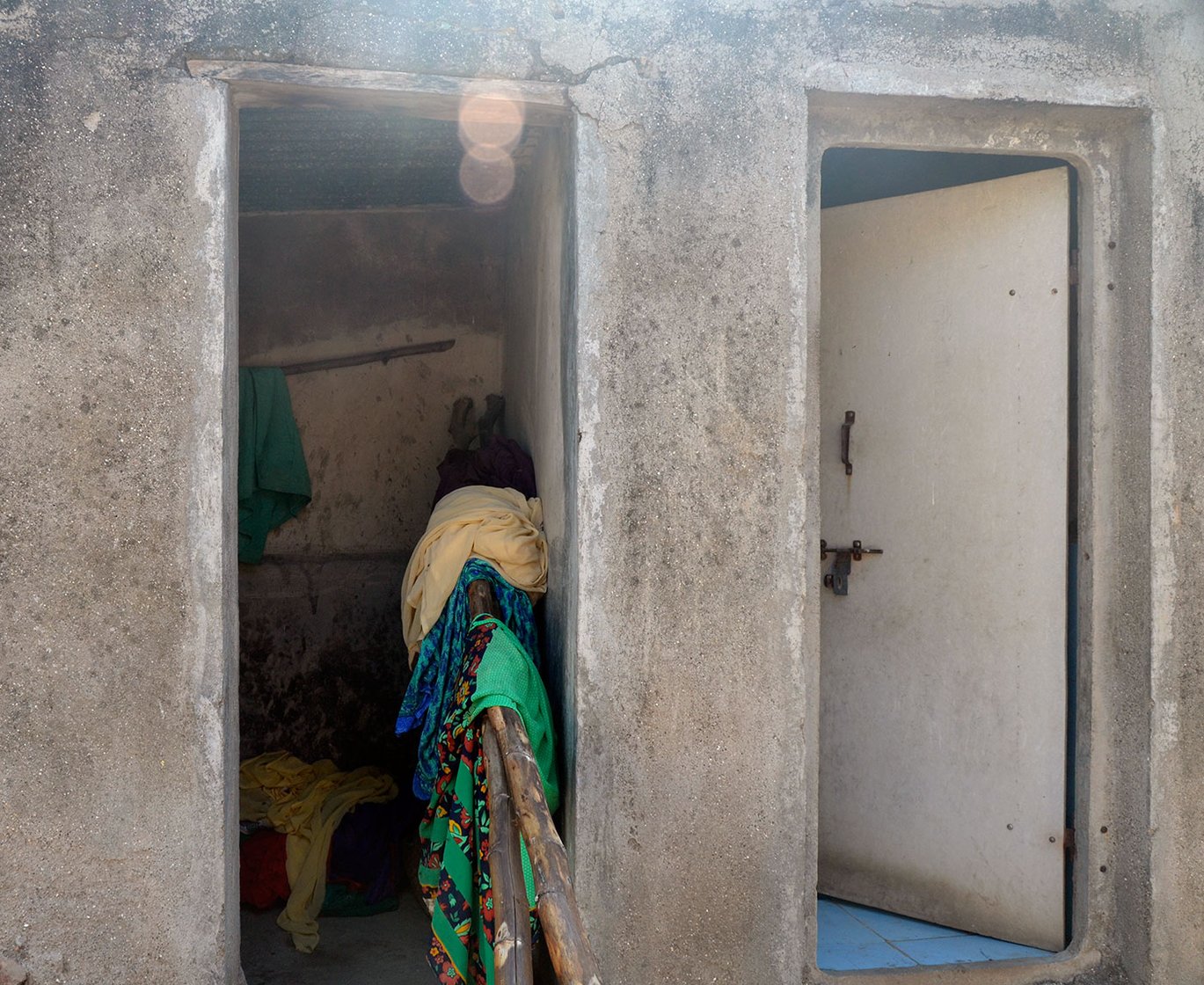 PHOTO • Jyoti Shinoli
Over time, working with activists who promoted education and addressed cases of atrocities against the Pardhis in the district, Sunita became familiar with provisions of the Indian Penal Code and the Scheduled Caste and Scheduled Tribe (Prevention of Atrocities) Act . "I want every Pardhi to know these laws so the police walas won't fool them," she says.
She also began attending
morchas
and meetings in Shirur
taluka
and in Pune where she would meet or listen to speeches by well-known activists like Eknath Awad and Rajendra Kale. "They have been an inspiration. They would visit Pardhi settlements and I saw how they were trying to eliminate the misconceptions in the community. I understood that to overcome this situation we must be aware and educate ourselves," she says.
Sunita too started visiting the Pardhi households in Ambale and nearby, speaking of the importance of education, of the negative effects of their customs. Alongside, she continued to work with her sister and brother on their farm.
The Pardhis, she observed, faced numerous other problems too – they moved from place to place, seeking alms, hunting, or doing odd jobs, which meant most didn't have a ration card, a voter ID, a stable education, or access to healthcare. Sunita decided to dedicate herself completely to work with her community and therefore never got married.
In 2010, she started a non-profit organisation called Kranti to consolidate her work. Kranti, she says, now works in 229 villages of Daund and Shirur talukas of Pune district, and Shrigonda taluka of Ahmednagar district (listed as Ahmadnagar in the Census).
Sunita estimates these 229 villages have a total Pardhi population of around 25,000. With the help of 50 volunteers and activists she handles at least three cases a week, varying from beating to rape and false charges of robbery and murder. She meets the aggrieved person, talks to him or her, helps file a police complaint when necessary, arranges for a lawyer, pays the legal fees, and follows up on the cases. "In not a single case of atrocity has justice been done. In the cases of false charges, 99 per cent are innocent," she says.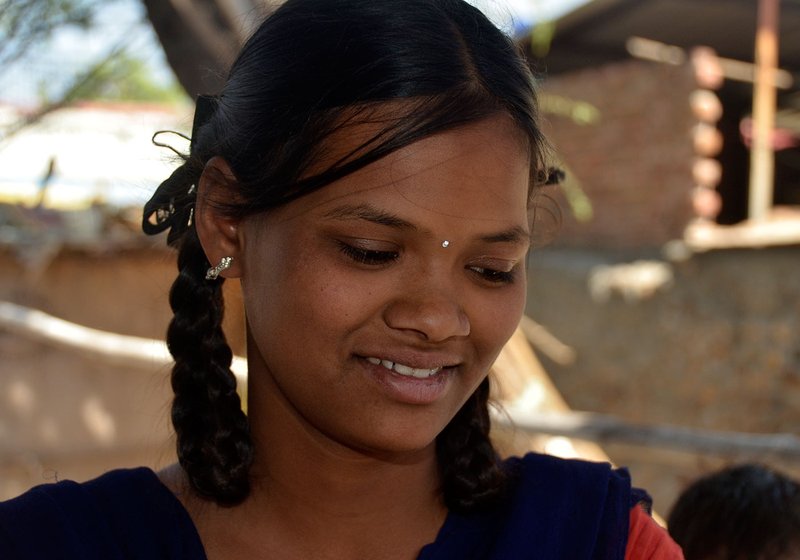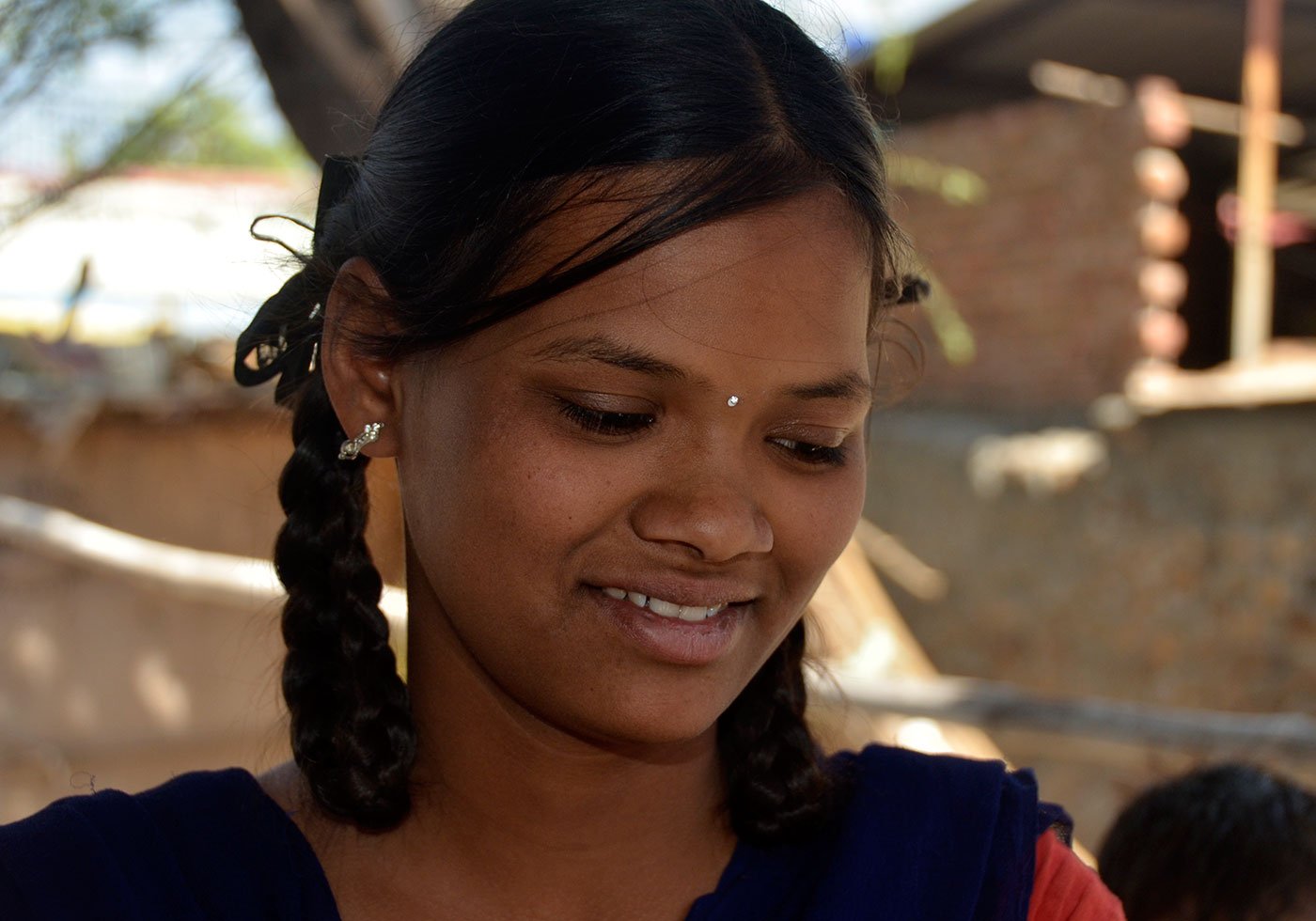 PHOTO • Jyoti Shinoli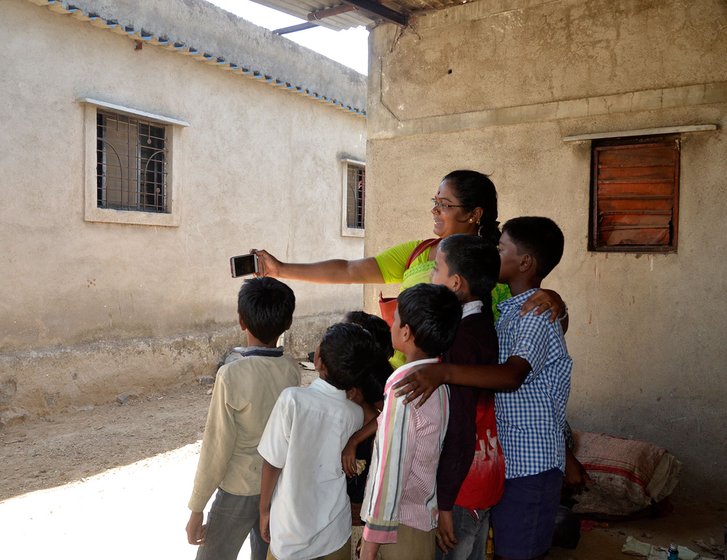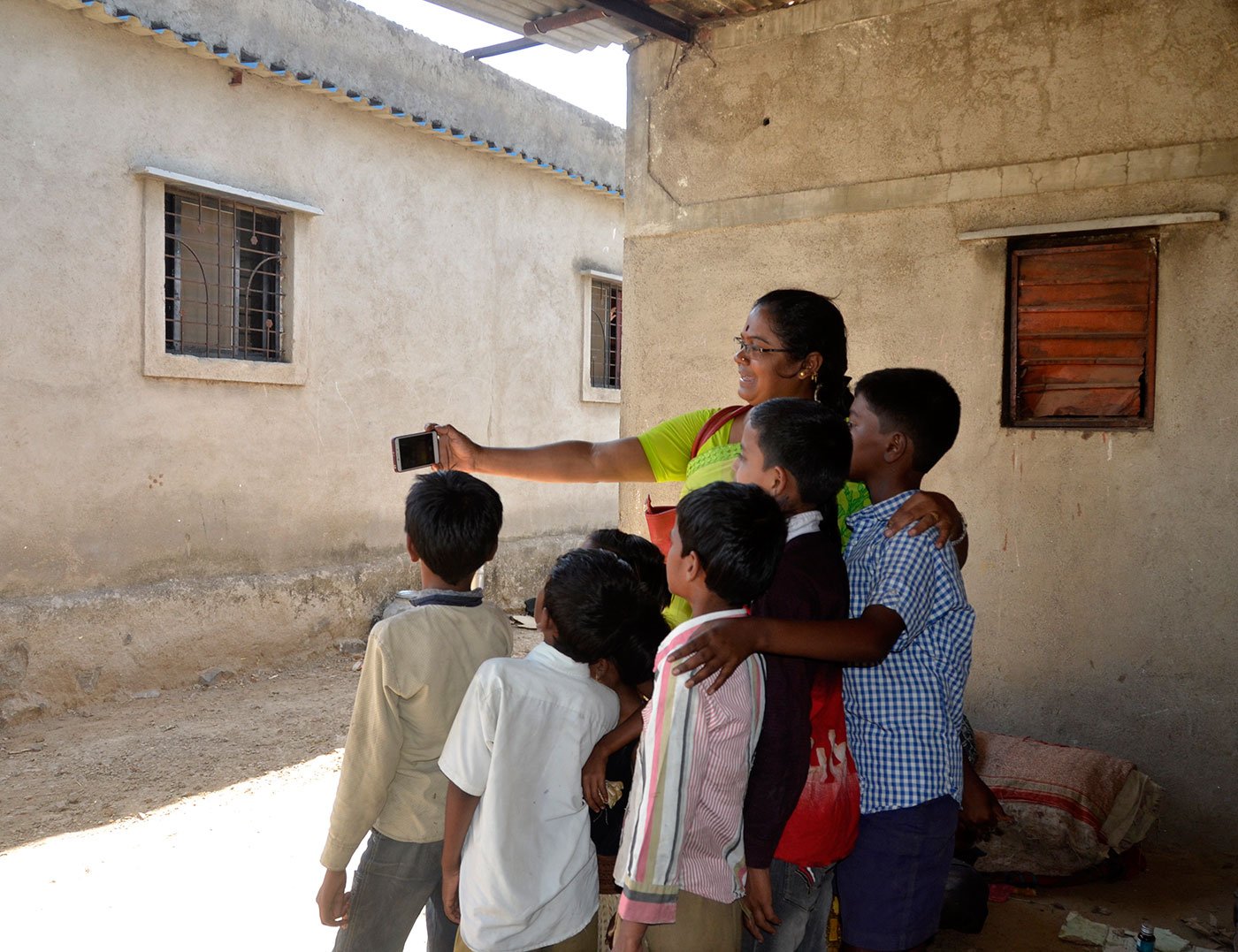 PHOTO • Jyoti Shinoli
Over time, Sunita has got many fellowships and awards from various organisations in Maharashtra, and has used most of that money to help schoolchildren or those needing medical care in her community. Funding for her organisation also comes from individual donations. "I get small amounts to keep the cause alive. The volunteers who are with me are themselves Pardhis. I grow jowar , bajra and harbhara on my nine acres of land and get around 15-20 quintals annually, so I give some to the volunteers. I can't pay them but if they need money, I help because most of them are unemployed or farm labourers or young students."
One of Sunita's targets is to ensure everyone in her community gets a caste certificate, which will enable better access to government schemes. "I also want to create a big database of Pardhis, which actually should be done by the government to implement policies effectively," she says. "No government scheme has ever really reached us."
"In spite of a budget allocation of thousands of crores [for STs], no money has ever been spent on the development of this community," says advocate Pallavi Renke, national coordinator and Maharashtra state president of Lokdhara, a national alliance of notified and denotified tribes. An IndiaSpend series published in 2016 shows that over the last 35 years, Rs. 2.8 lakh crores allotted to the welfare of SCs and STs through measures like midday meals, scholarships and crop insurance remained unspent.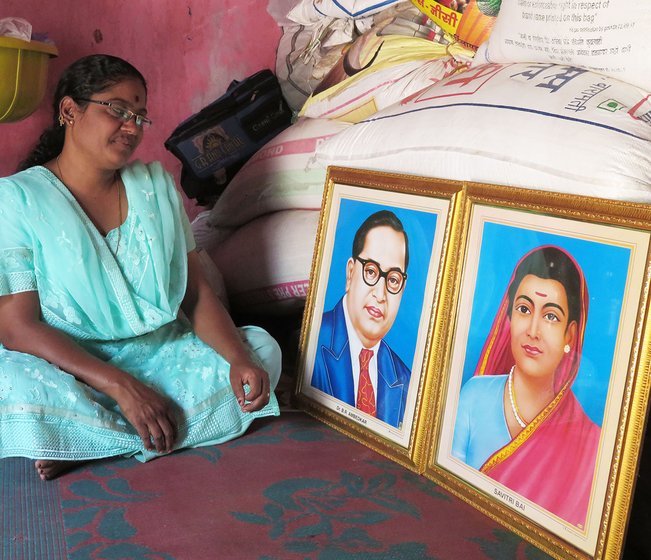 PHOTO • Jyoti Shinoli
'In spite of a budget allocation of thousands of crores [for STs], no money has ever been spent on the development of this community', says advocate Pallavi Renke, national coordinator and Maharashtra state president of Lokdhara, a national alliance of notified-denotifed tribes

Sunita estimates that 50 per cent of the Pardhis in the 229 villages now have voter IDs and ration cards. And parents are more willing to send their children to school – a necessary move when the literacy rate in the community in Maharashtra is just 64 per cent (Census 2011). "The younger generation is willing to move ahead," she says.
"Education really changes our lives. Now my aim is to get a good job and earn well for my family," says Jitendra Kale, 24, from Karade village (home to 10 Pardhi families) whose parents are farm labourers. He has a diploma in agriculture; his younger brother is preparing for the police recruitment exams. Similarly, Aarti Kale, 15, in Class 10 in the zilla parishad school in Karade, also wants to join the police force. "I just don't want to get married. I want to study and I will do that," she says.
Sunita now lives with her mother in a two-room concrete house the family built in 2003 in Ambale. Her sister is married, her brother works as a gardener at the National Defence Academy in Pune, where he lives with his family. Sunita's mother is proud of her daughter. "I had to bear a lot as a woman. In our samaj the condition of women is worse than other women. I feel proud today seeing my daughter doing something for our samaj ," says Shantabai.
Their new house has a cupboard filled with her organisation's files and documents.  "I follow in the footsteps of Babasaheb Ambedkar and Savitribai Phule – they fought for equality, education and for the rights of backward communities," Sunita says. "But a lot more has to be done. And I need support for it… We don't have any political representative. Who is going to speak for us…?"