Pandla Lakshmana Rao could not continue studying after he finished Class 12 at the age of 18. "I was asked to produce a caste certificate [for admission to the degree college in Aswaraopeta town. Since I don't have one, I was forced to discontinue my education," he says.
Lakshmana, now 23, works as an agricultural labourer in Nayakulagudem hamlet, whenever there is no work on his family's one-acre podu plot [forest land used for cultivation].
Many young people like him from the Naikpod tribe, living in some 30 villages across T. Narasapuram and Chintalapudi mandal s of West Godavari district, Andhra Pradesh, have similar stories to tell. Kusini Seetha and Kusini Nagamani, both 18, also dropped out of school after Class 5 because they were asked to produce the Scheduled Tribe (ST) certificate at the tribal residential school in Marrigudem, five kilometres from their hamlet. "Since we cannot study further," Nagamani says "we get married early, and either work on the podu land or as agricultural labourers on land owned by others."
Around 100 Naikpod families live in Nayakulagudem hamlet (named after the tribe), cultivating paddy, rajma and other crops on land in a nearby forest. They depend on the forest for their livelihood, collecting honey or hunting skunks (for consumption), which they sell in the weekly market at T Narasapuram town.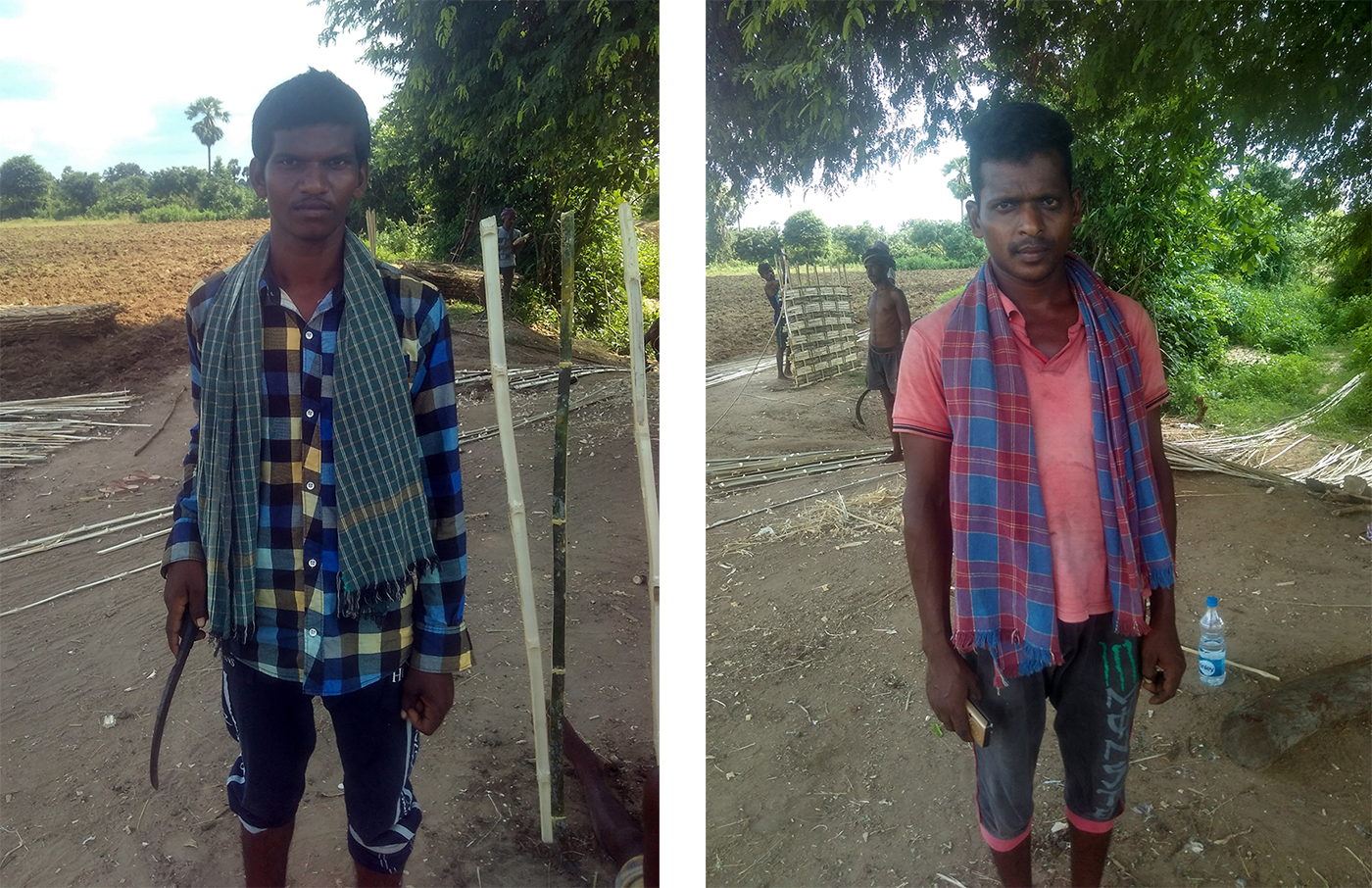 PHOTO • Rahul Maganti
"Most students here drop out after primary school, because getting a scholarship  to even a secondary school calls for a caste certificate. Many of us cannot afford to send our children to school without the scholarship," says Nagaraju Kusini, 25, who too had to leave school. "The drop-outs are married off as soon as they come back to village [from high school or college]."
Children in Nayakulagudem can study in the local government-run Mandal Parishad Primary School till Class 5. They then go to a government school in Marakavanigudem village, two kilometres away, by foot or on bicycle. Or they try to go to the tribal residential school in Marrigudem. This is the only residential school in the two mandals , and it accommodates just 180-200 students (girls as well as boys, in separate hostels) for Class 6 to 10. Admission here requires the caste certificate, which this generation of Naikpods don't have – so if any seats are left, entry is based on the variable discretion of school officials.
From Class 6 to 10, students are also supposed to get a scholarship per month of Rs. 100-150 from the Tribal Welfare Department, and Rs. 5,000 per year during their degree college years. But this too requires a caste certificate; so even if some Naikpod children manage to study till Class 10, education after that becomes extremely difficult.

PHOTO • Rahul Maganti
Around 4,000 students from the Naikpod tribe in these two mandals have dropped out of the education system in the last few years because they don't have a caste certificate, estimates Allam Maresu who, according to the villagers, is the most well-educated person in Nayakulagudem.  "Even those who study in non-government schools and colleges cannot get  the reservations mandated for Adivasis in the Constitution because they don't have an ST certificate."
Maresu, 27, completed a degree in Commerce at a private college in the Aswaraopeta town (now in Telangana's Kothagudem district) around 18 kilometres from Nayakulagudem. He would go to college during the day and work at night – as a waiter, a watchman, and at a petrol pump, among other jobs. "I did not get a scholarship nor did I get admission to the Girijan Welfare Hostel because I could not produce an ST certificate. So I had to work hard to pay my fees and bills," he says. Maresu now works as a construction labourer; an ST certificate could have made him eligible for reservations in government jobs.
Till around a decade ago, the Naikpods did get caste certificates – given by the Mandal Revenue Office – which stated that they were from a Scheduled Tribe. But the mandal revenue officer of Chintalapudi, Michael Raju, says his office stopped giving these certificates because the Naikpods' tribal status was always contested and a government order (GO) of 2011 said they were not an ST. "The government has passed a GO that the Naikpods in plain areas [Non-Scheduled Areas] cannot be considered as tribals. Because of this, they are not eligible for an ST certificate," he says.
A few Naikpods managed to get the certificate prior to the 2014 elections – most of them aspiring contestants from the major political parties. "Only a few people were given caste certificates because some of the local body seats are reserved for tribals and one needs the certificate to contest," says Bhujanga Rao, an agricultural labourer from Nayakulagudem.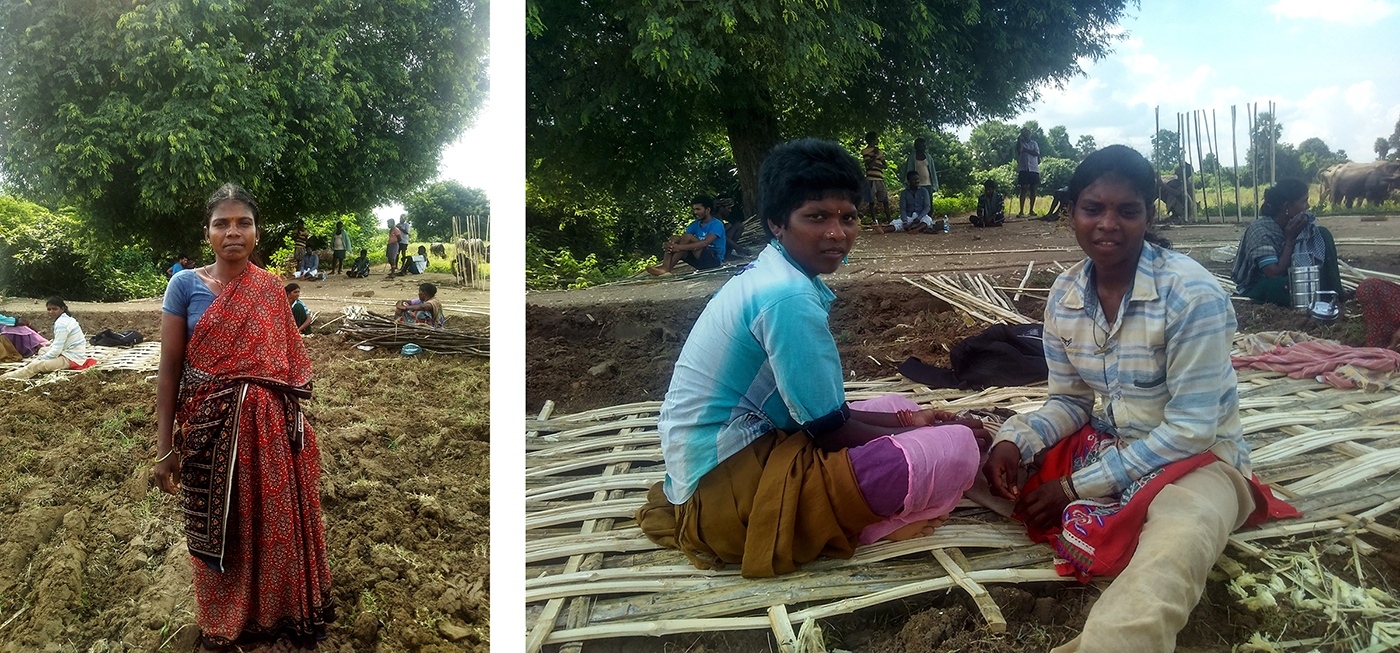 PHOTO • Rahul Maganti
The Naikpod (or Nayak) community – of around 12,000, local activists estimate – lives in parts of West Godavari and Krishna districts in Andhra Pradesh. However, the state government considers only the Naikpods living within areas included in the Fifth Schedule as STs. The Fifth Schedule of the Constitution, which lists areas across India that have more than 50 per cent Adivasi population, recognises and protects the cultural identity of Adivasis.  T Narasapuram and Chintalapudi mandals are not designated Fifth Schedule Areas because of the low percentage of Adivasis living there. However, the adjacent  Jeelugumilli and Buttayagudem mandal s are under the Fifth Schedule and the Naikpods living there do have  ST certificates.
"This is a violation under Article 14 of the Constitution (equality before the law) because the government is discriminating against people of the same community in the name of Scheduled Areas and Non-Scheduled Areas," says Juvvala Babji, an activist with the Andhra Pradesh Vyavasaya Vruthidarula [Agriculture and Allied Occupations] Union. "These people are not considered Adivasis. They are not considered  Scheduled Caste (SC) or Other Backward Classes (OBC) either. What caste do they belong to then?"
A report by anthropologists from Andhra University states that the Raj Gonds in Adilabad district and the Nayaks in Warangal district of Telangana belong to the  same tribal group as the Naikpods in the coastal Andhra districts of West Godavari and Krishna. "If the Raj Gonds and Nayaks are eligible for an ST certificate, why are we not being given it?" asks Bhujanga Rao.


PHOTO • Rahul Maganti
Apart from the direct impact on  education, the absence of an ST certificate has kept the Naikpods away from development and political processes. "We can't contest elections under the ST reserved category," says Rao, "We don't get a paisa from the Integrated Tribal Development Agency, while other tribal groups get farm inputs and loans for buying cattle and  setting up  shops."
The Naikpods also say that they have no access to welfare schemes for SC/ST groups. "We don't get the loans available to other tribals for housing schemes. When we demand an answer from the officials, they say we are not considered tribals in their records. In a recent survey to identify beneficiaries for the Chandranna Bima scheme, we were not enumerated because we don't have a caste certificate," says Maresu. Chandranna Bima is an insurance scheme for  informal workers across the state, named after  chief minister Chandrababu Naidu. "In fact, you don't need a caste certificate to avail of this insurance, but officials use it as a pretext to cut corners  on social security schemes because they are strained for funds," says Babji.
Since 2008, the Naikpods  have started organising and demanding their rights, including the caste certificate. During successive elections, the major political parties promise to take this up, but don't. In 2015, the younger Naikpods formed a Naikpod Sangham and have been organising rallies and dharna s to highlight their problems. So far, the government has ignored their demand for the caste certificate.