Jab pyar kiya toh darna kya...pyaar kiya koi chori nahi...ghut ghut kar yun marna kya…
Why fear when one is in love...love is not a crime...why suffocate like this and die…
Vidhhi has been humming this song from the '60s classic film Mughal-e-Azam for a while now . She is in her newly rented room in central Mumbai, and pausing in the middle of her singing she asks, "We too haven't committed a crime either. Why should we live in fear?"
Her question is not rhetorical but a nagging one. The fear of being killed is real for her. She's been living with it ever since she rebelled against her family and ran away with the person she loved – Aarushi, her classmate in school. The two are in love and want to get married. But the road to legalising their union is long, tedious and fraught with harsh challenges. Their families, they fear, will not approve of their relationship nor will they understand Aarushi's struggle with her assigned female gender identity. Aarushi identifies as a trans man, and chooses to go by the name Aarush now.
Moving to the metropolis, they thought they had escaped to freedom from their families. Vidhhi's family lives in a village in Thane district, about 20 kilometres away from Aarush's village in the neighbouring Palghar district. Vidhhi, 22, belongs to the Agri community, listed as Other Backward Class (OBC) in Maharashtra. Aarush, 23, belongs to the Kunbi community, also an OBC but socially 'below' the Agri in the strict caste hierarchy present in their villages.
It has been a year since the two left their homes for Mumbai; they have no plans of returning. Aarush hardly speaks about his family in the village, but does say, "I lived in a kachha house and I was always embarrassed about it. I used to fight with aai [mother] a lot over this," he says.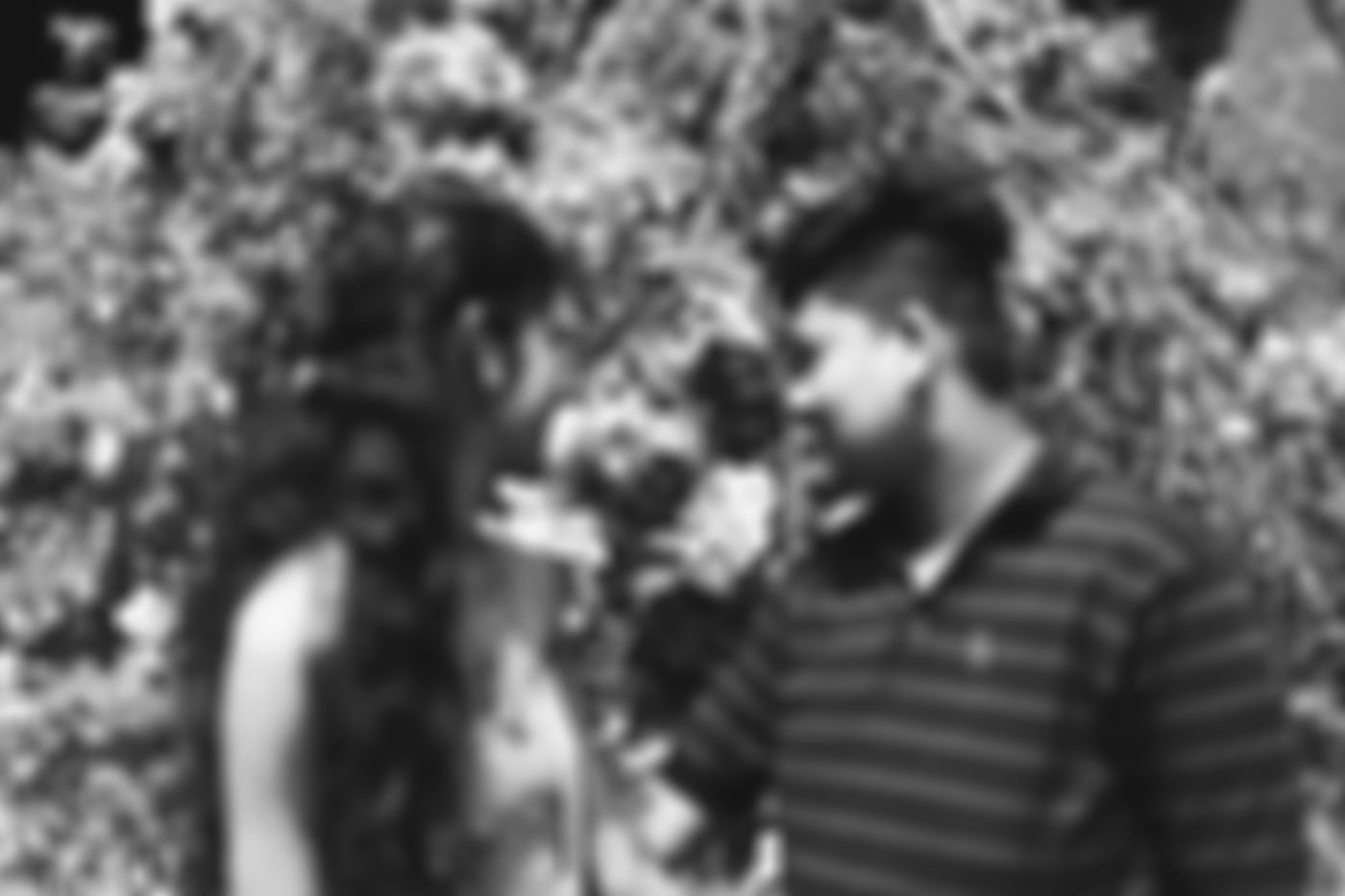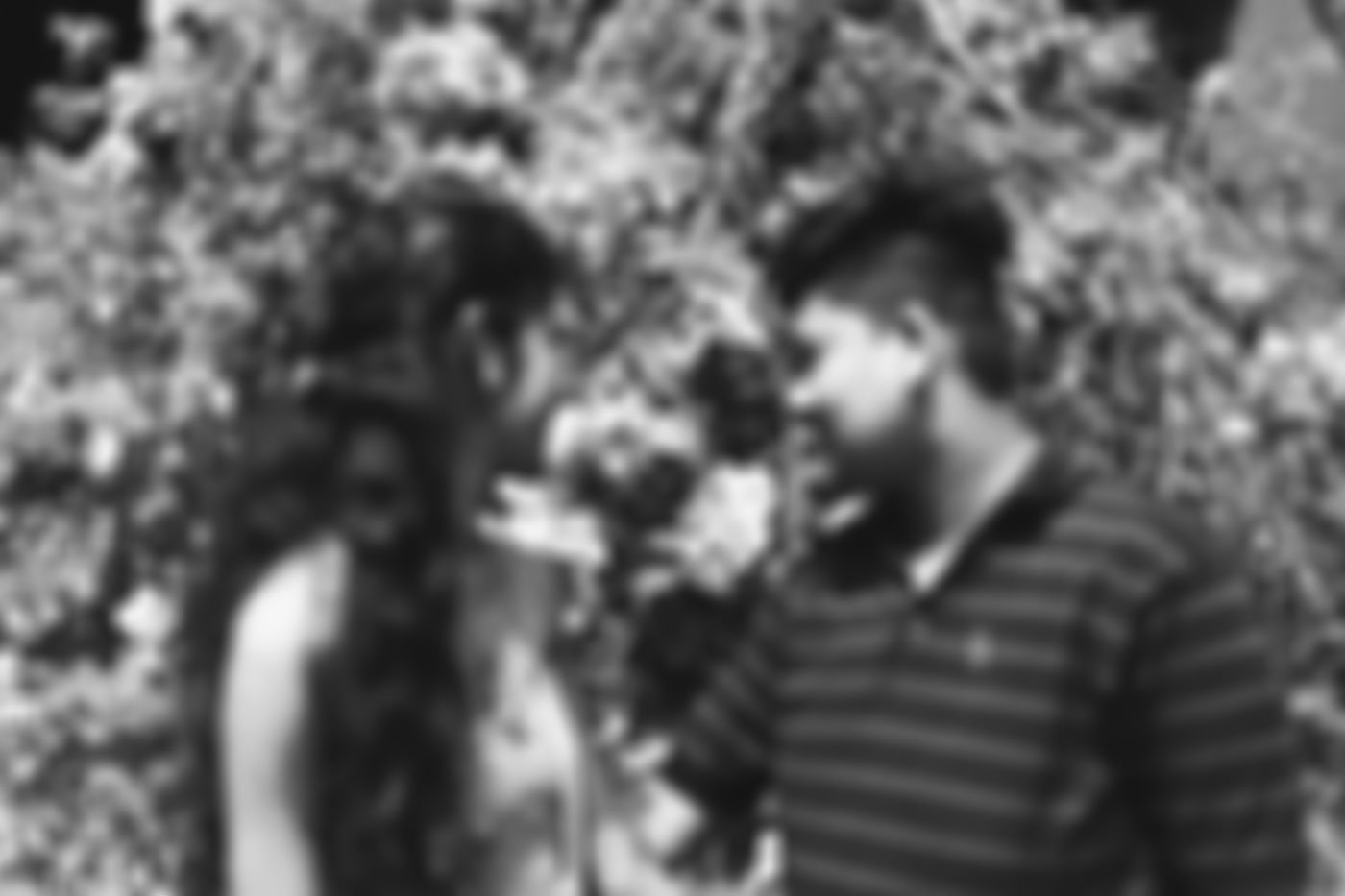 PHOTO • Aakanksha
Aarush's mother works in an egg factory and earns Rs. 6,000 a month. "Don't ask about baba [father]. He did whatever work he could get: carpentry, agricultural labour and so on. Whatever money he earned he would spend on drinking and then come home and beat aai and us," says Aarush. Later, his father fell ill and stopped working and was living on his mother's earnings. It was around this time that Aarush also started working odd jobs during school vacations, in brick kiln, factories and medical store.
Aarush was in Class 8 in 2014 when he met first met Vidhhi in the new school he had moved to. He had to walk four kilometres from home to reach this secondary school. "The Zilla Parishad School in my village was until Class 7, and then we had to move out," he says. Throughout his first year in the new school, they both didn't talk to each other much. "We didn't get along with the Agri people. They had a different group and Vidhhi was a part of it," says Aarush.
Their friendship blossomed when they were in Class 9. Aarush had begun to like Vidhhi.
One day, Aarush joined Vidhhi when they were playing and whispered his feelings to her. He told her hesitantly that he liked her. She didn't know what to say. She was in a dilemma. "Aarush also told me about a past relationship with a girl. It wasn't wrong but it did feel strange that they [the two girls] were together," says Vidhhi.
"First, I said 'no', but after a long time I finally agreed. I don't know why I said 'yes'. It just happened . I liked him. My mind was not calculating right or wrong," says Vidhhi. "No one in our class got to know of us," she continues with a sigh of relief. Aarush adds, "The rest of the world just saw us as two girls being very good friends."
Soon, relatives began remarking on their friendship and the caste difference. "Our people [Kunbi] were once seen as workers in Agri houses and were considered of a lower caste. That was long time ago, but some people still have this in their head," explains Aarush. He even recalls a frightening episode from a few years ago when a heterosexual couple from their village had eloped. One was a Kunbi and the other from the Agri community; their families chased them down and beat them up.
Initially Aarush's mother didn't seem to have a problem with their friendship. She saw it as two girls being close friends, but was concerned about Aarush frequenting Vidhhi's house and tried to curb these visits.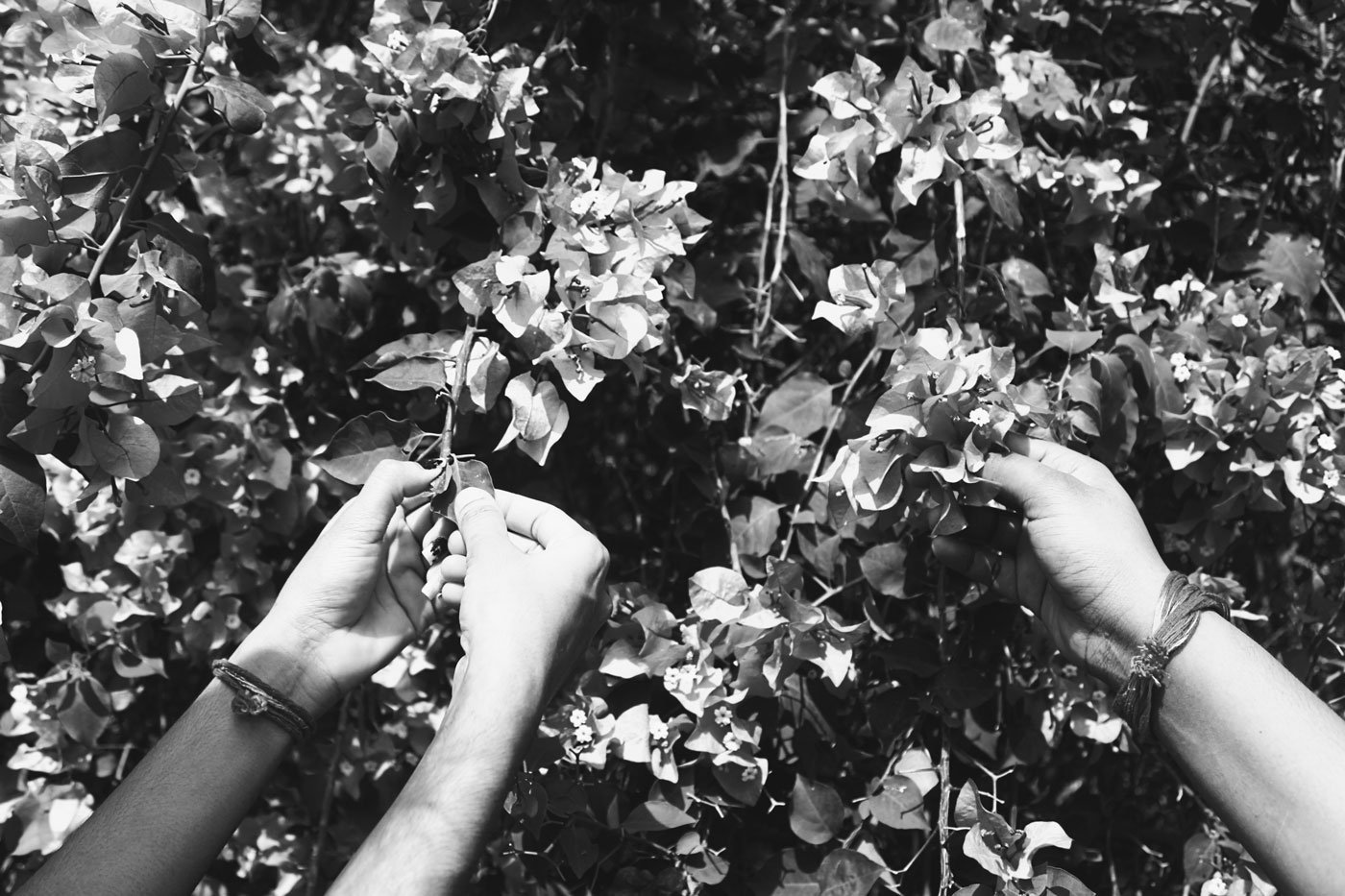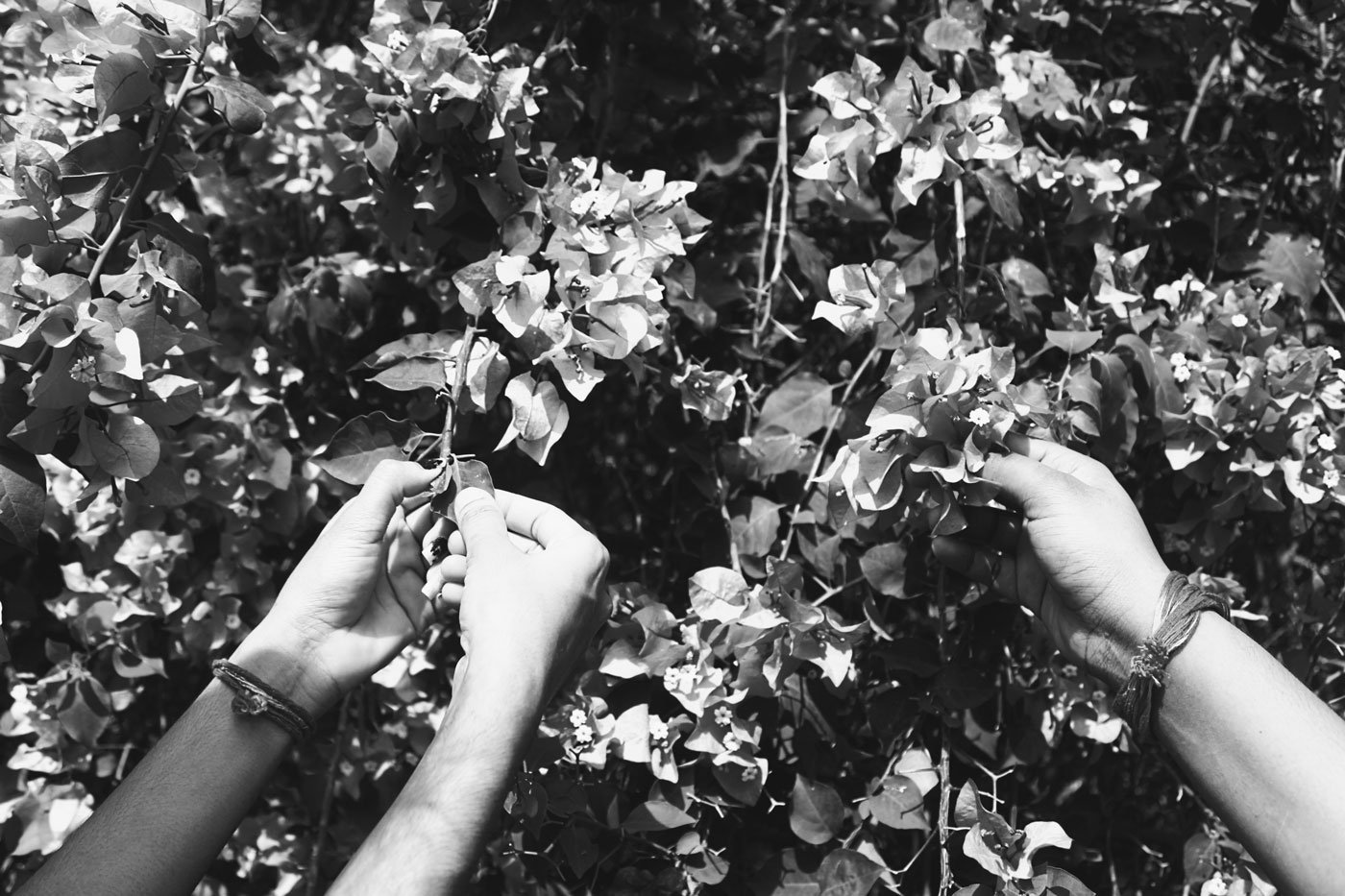 PHOTO • Aakanksha
Vidhhi's father worked as a supplier of raw materials for home construction. Her parents had separated when she was 13, and her father had remarried. She lived with her father, stepmother and four siblings – an elder brother, two sisters, and a younger stepbrother. Her stepmother didn't like Aarush and often had arguments with him. Vidhhi's elder brother, now in his 30s, occasionally worked with her father and had a controlling influence on the family. He used to beat his sisters and was abusive.
The same brother would sometimes drop Vidhhi at Aarush's house when she wanted to visit him. "My brother used to pass remarks and say that he liked Aarush. It was frustrating. We didn't know what to do," Vidhhi recalls. "Aarush kept quiet and ignored his advances so that we could meet."
Eventually, Vidhhi's brother also started resisting her visits to Aarush's house. "I don't know if it was Aarush's lack of positive response that angered him or our growing closeness," she says. Her sister would also ask her why Aarush came home so often or called and texted so many times in a day.
Around this time, Aarush became more open about his gender preference and began expressing his desire for a male body. Vidhhi was the only one he could share his thoughts with. "I didn't know what 'trans man' meant back then," says Aarush. "I felt deep within me that I wanted to be in a male body.".
He loved to dress up in track pants, cargo pants and t-shirts. His overt attempts to dress like a man bothered his mother and she would try to hide or tear his clothes. Aarush's mother even resorted to beating and scolding him when he dressed up as a boy. She got him girls' clothes. "I didn't like wearing
salwar kameez,
" he says. The only place Aarush did wear one was to school as it was the uniform for girls. That "suffocated" him, he confesses.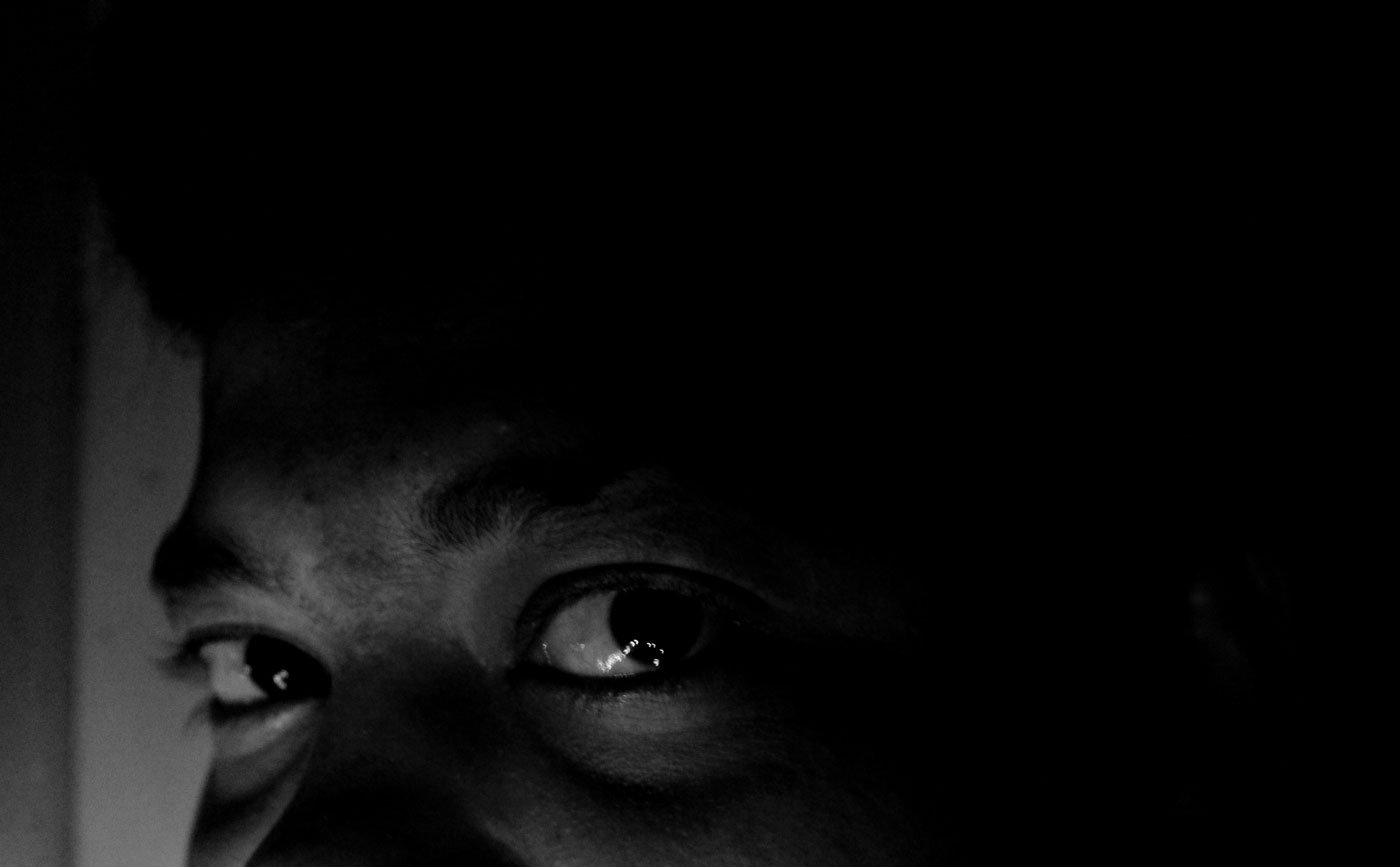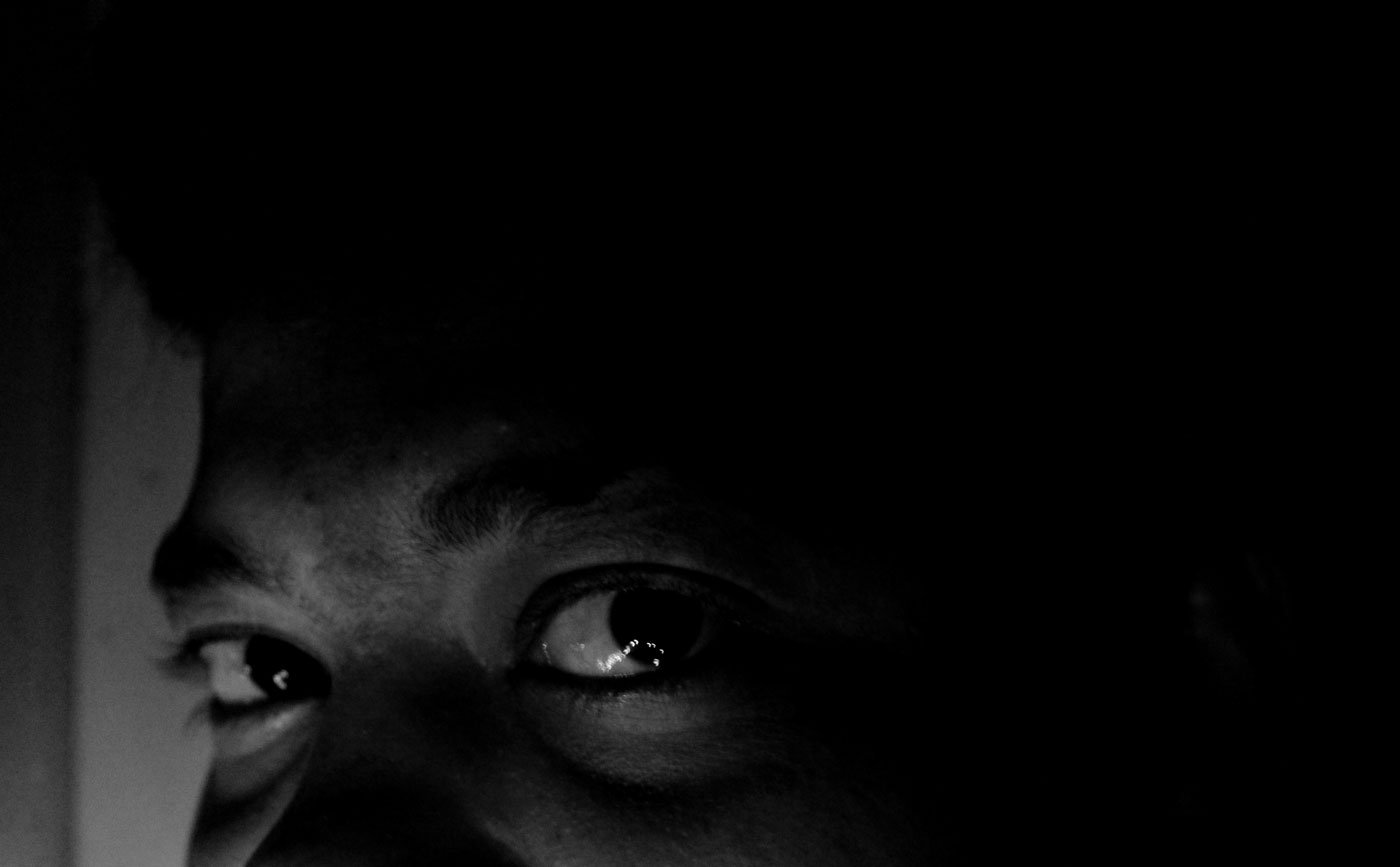 PHOTO • Aakanksha
It was when Aarush began menstruating, in Class 10, that his mother was a bit relieved, but not for long. After about a year, Aarush's menstrual cycle became irregular and eventually stopped. His mother took him to doctors and healers. Each gave different pills and potions, but nothing changed.
Neighbours, teachers and schoolmates taunted him. "They would say, 'Be more like a girl...stay within your limits.' I was also made conscious that I was now of marriageable age." Made to feel different, Aarush began to doubt himself all the time and would become frustrated with himself. "I felt like I had done something wrong," he says.
In Class 11, when Aarush got a mobile phone, he spent hours online checking the possibility of transitioning from female to male through gender affirmation surgery. Vidhhi was hesitant about it at first. "I liked him the way he was; he was honest about it from the start. He wanted to change physically but that didn't mean his nature would change," she says.
Vidhhi dropped out of school after Class 12, in 2019. Aarush, who wanted to become a police officer, enrolled himself at a coaching centre in Palghar to prepare for the police recruitment exam. He had to apply as a female candidate, as Aarushi. But the exams, which were to be held in 2020, were cancelled when the nationwide Covid-19 lockdown was implemented. So he decided to study for a Bachelor of Arts degree through a correspondence course.
The lockdown was tough for Aarush and Vidhhi. At Vidhhi's home, discussions about getting her married had begun. But she knew she wanted to be with Aarush. Running away from home seemed like the only option. When Aarush had asked Vidhhi to go away with him in the past, she had not agreed. "It was scary...it was not easy to just leave" she says.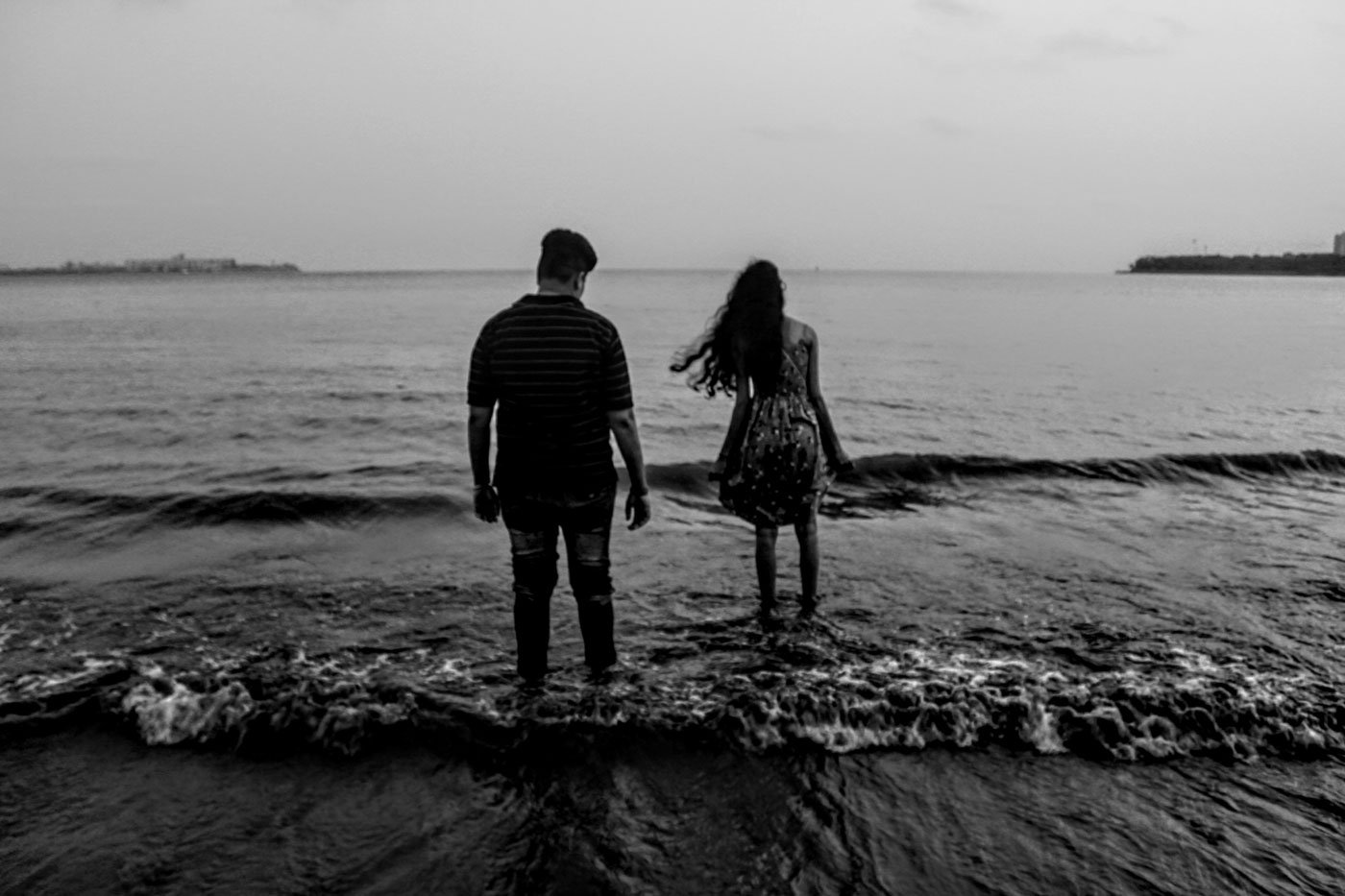 PHOTO • Aakanksha
After the lockdown, Aarush started working in a medicine manufacturing unit in August 2020 and began earning Rs. 5,000 a month. "No one understood how I wanted to live. It was stifling. I knew that running away was the only option," he says. He had started reaching out to groups and non-governmental organisations (NGOs) working with victims of domestic violence to seek shelter for Vidhhi and himself.
Stigma and harassment force many transgender people, especially in rural India, to leave home and find a safer space. A study of transgender persons in West Bengal released by the National Human Rights Commission in 2021 found that "the family pressurises them to mask their gender expression." And nearly half left their family because of the discriminatory behaviour of their family, friends and society.
Mumbai seemed accessible to Aarush and Vidhhi. Aarush could also get his surgery done there. So, one afternoon in March 2021, Vidhhi left home under the pretext of going to the hospital, and Aarush went to work. The couple met at a common place to catch a bus. Aarush was carrying Rs.15,000 in cash that he had saved from his earnings. He also had his mother's only gold chain and a set of her earrings. He sold the gold and got Rs.13,000. "I didn't feel good selling it but I was worried and had to keep the cash in hand for safety. I couldn't take any risks as we could not return home," he explains.
In Mumbai volunteers from an NGO took the couple to a shelter for women in the city run by Urja Trust. The local police station was informed. "As they are adults, there was no legal requirement to inform the police. But, in certain complex cases, like LGBTQIA+, where people are at a higher risk of harm from their family, we try to involve the local police for their safety," says Ankita Kohirkar, a human-rights activist and programme manager of Urja Trust.
However, the move backfired. At the police station, the officers started questioning them. "They kept telling us to go back to the village, that such a relationship wouldn't work. That it was wrong," recounts Aarush. The police informed both sets of parents, who were still upset at their leaving. By then, Aarush's mother had filed a missing complaint in the nearest police station, and Vidhhi's family had gone to Aarush's house to threaten the family.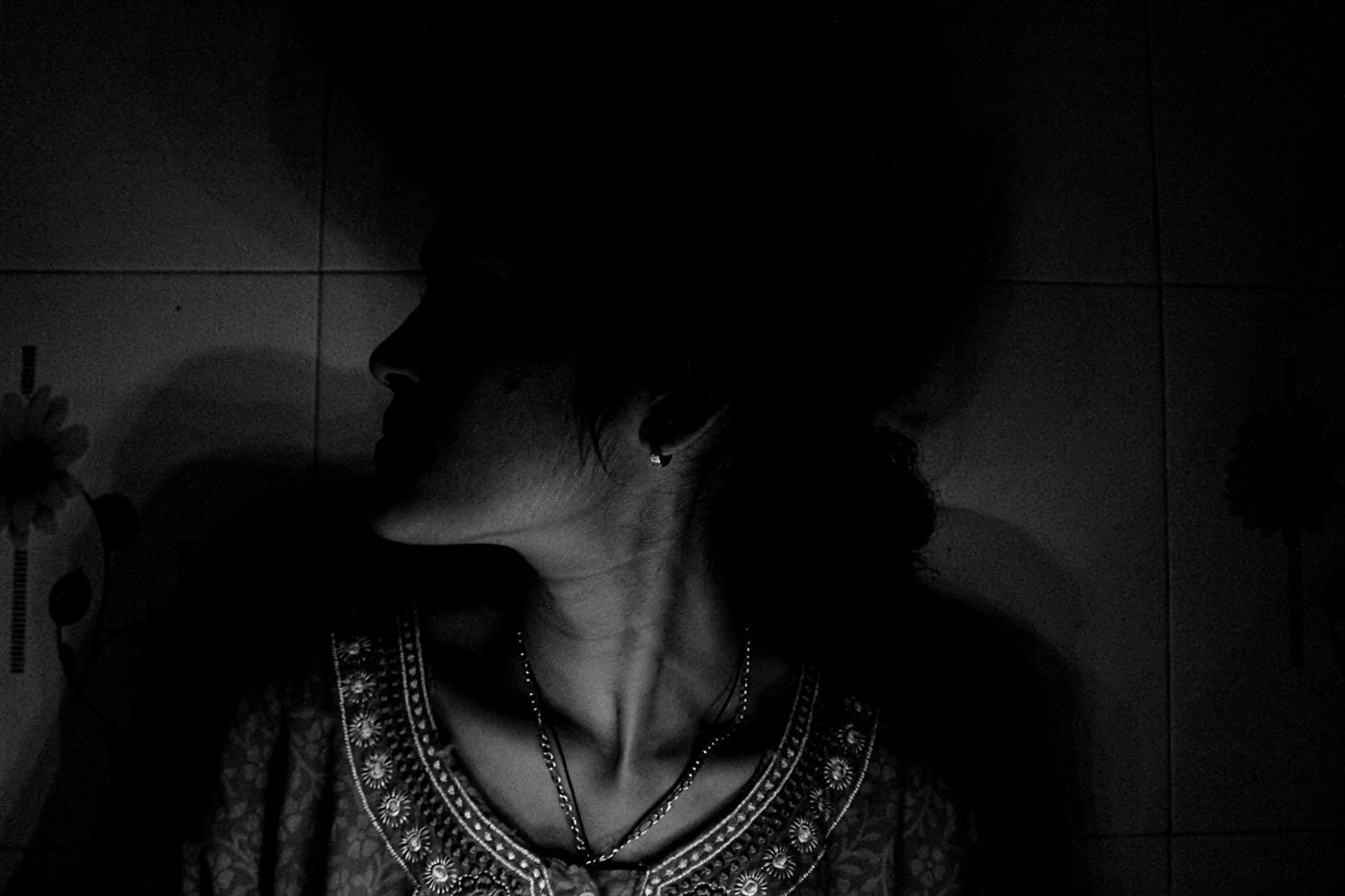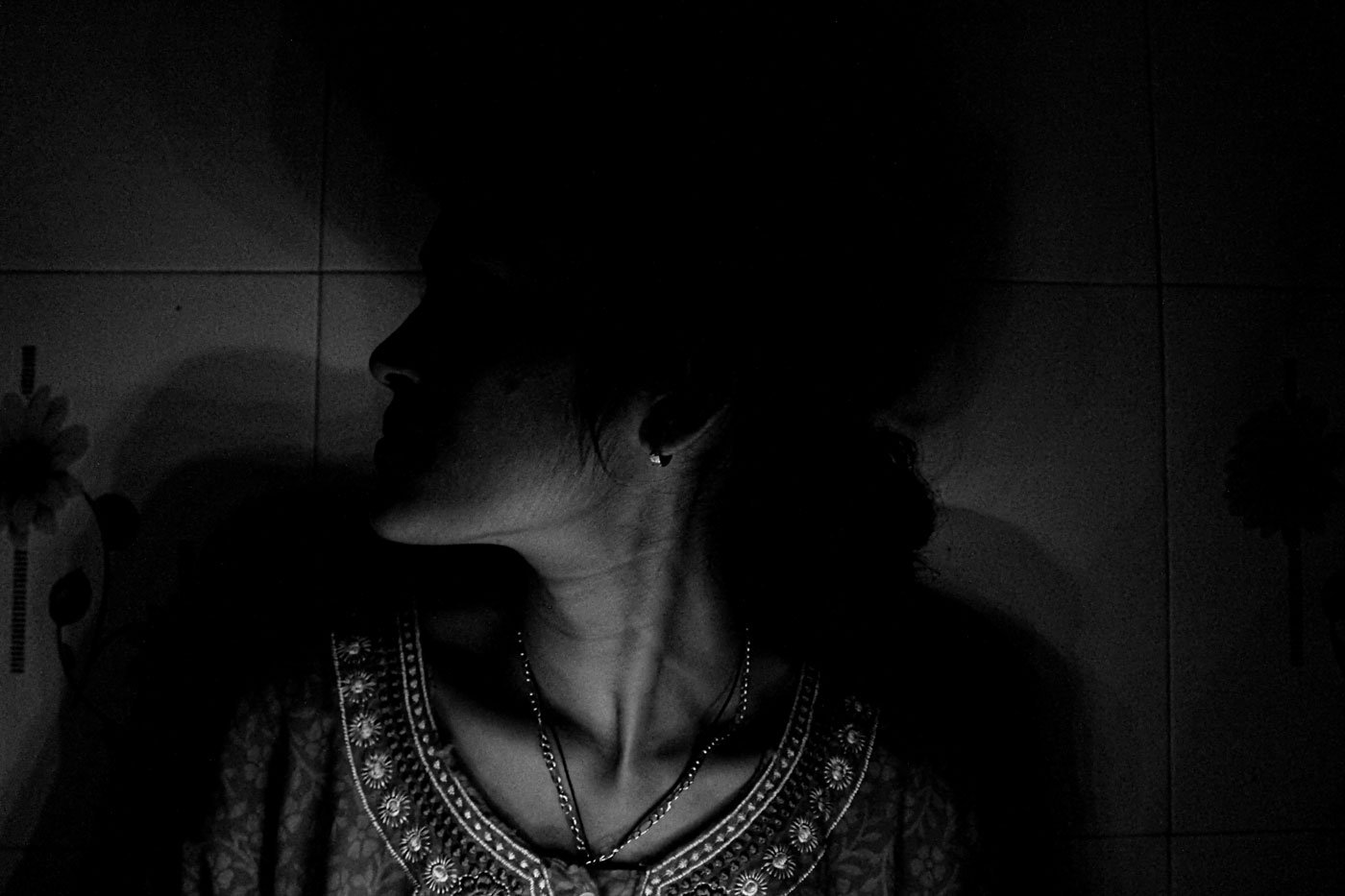 PHOTO • Aakanksha
Once they knew where the two were, both the families arrived in Mumbai that very day. " Bhai [older brother] asked me calmly to return. I had never seen him like that before. It was because the police were there," says Vidhhi.
Aarush's mother too persuaded them to return. "The police even told aai to take us with them as the centre was not the right place for women," Aarush recalls. Luckily, the activists from Urja intervened and stopped the parents' from taking the couple away by force. Aarush also returned the money he had received from selling his mother's gold. "I wasn't feeling good keeping it," he says.

Back in the village, Vidhhi's family accused Aarush of engaging in the sex trade and forcibly taking Vidhhi with him. Her brother and relatives have continued to threaten Aarush's family with dire consequences. "He [Vidhhi's brother] has been asking my brother to meet him alone under the pretext of resolving the situation. But he won't go; they can do anything," points out Aarush.

Despite living at the shelter in central Mumbai, Aarush and Vidhhi began to feel unsafe. "We cannot trust anyone. Who knows when someone from the village may return," says Aarush. So they moved out to a rented room, paying a deposit of Rs.10,000. They pay a monthly rent of Rs. 5,000 for their room. "The landlord is not aware of our relationship. We must hide it. We don't want to vacate the room," he says.
Aarush now wants to focus on gender affirmation, which involves surgery and medical treatment. His only sources of information about the process, the doctors and costs have been Google and WhatsApp groups.
He had once approached a government hospital in Mumbai but didn't go back. "Instead of helping me, the doctor was persuading me not to do the surgery. He was not able to understand. He even asked me to call my parents to get their approval. I got terribly angry. He was making it more difficult for me," Aarush says.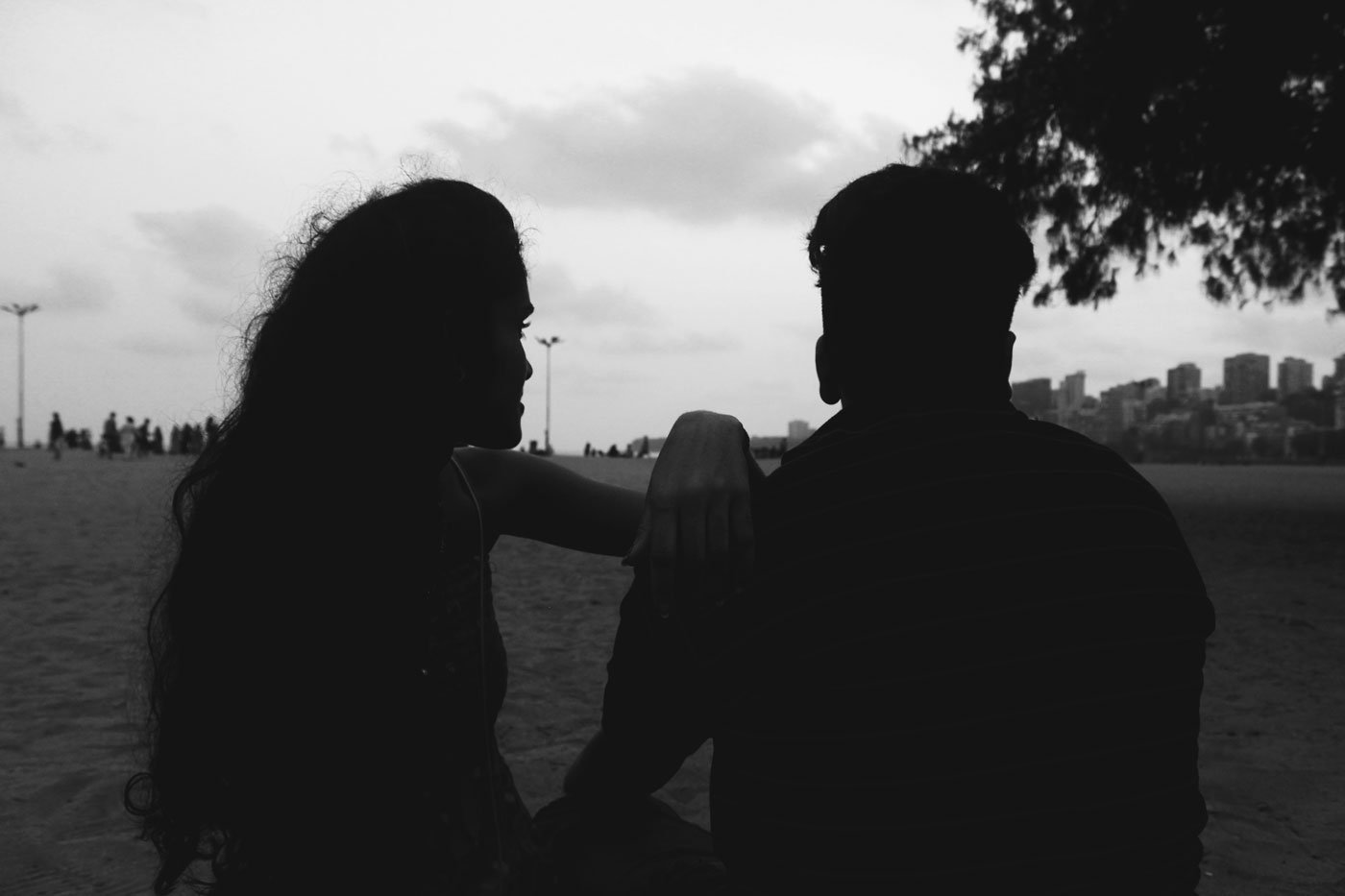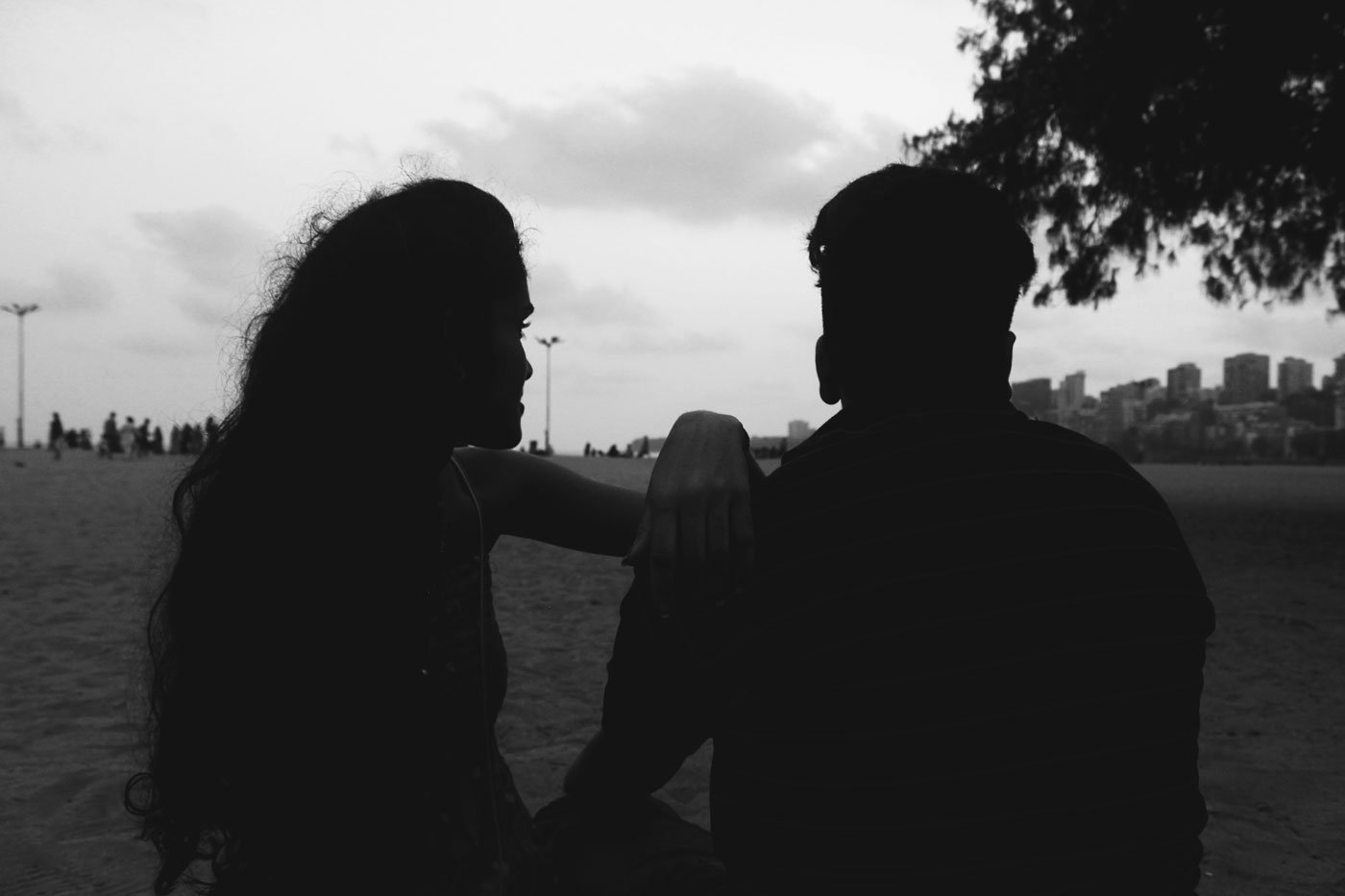 PHOTO • Aakanksha
Aarush has for now opted for treatment at a private hospital. After undergoing counselling, he was diagnosed with gender dysphoria – the distress and discomfort caused by the mismatch between one's biological sex and gender identity. The doctors approved Aarush for hormone therapy. However, the gender transitioning process has been long and expensive.
Testosterone injections, to be given every 21 days, cost Rs. 420 per kit, and the doctor's charges are Rs. 350 for administering the injection. Another Rs. 200 goes towards oral medication every fortnight. Every 2-3 months, Aarush needs to do blood tests to check for side effects of the hormone therapy; the total expense for these tests comes up to Rs. 5,000 roughly. The counsellor's charges are Rs. 1,500 and the doctor's consultation fee is Rs. 800-1,000 for every visit.
The therapy has started showing results, though. "I can feel changes inside me," he says. "Now my voice has become heavy. I feel happy," he says, and adds, "I get irritated and lose my temper at times," explaining the side effects of the medication.
Aarush fears that Vidhhi will regret coming away with him or stop liking him. "She comes from a better [upper caste] family," Aarush says, "But she never makes me feel less. She is also working [to earn] for us."

Noticing the behavioural changes in Aarush, Vidhhi says, "There have been fights, but we have also sat down to discuss the issues. It affects me, too, but I am with him." She has set aside the idea of taking up a vocational course in computers or nursing, and instead has taken up odd jobs to help run the house. She cleans dishes at a south Indian restaurant and earns Rs. 10,000 a month (she lost this job in late December 2022). A part of this income has been going towards Aarush's treatment.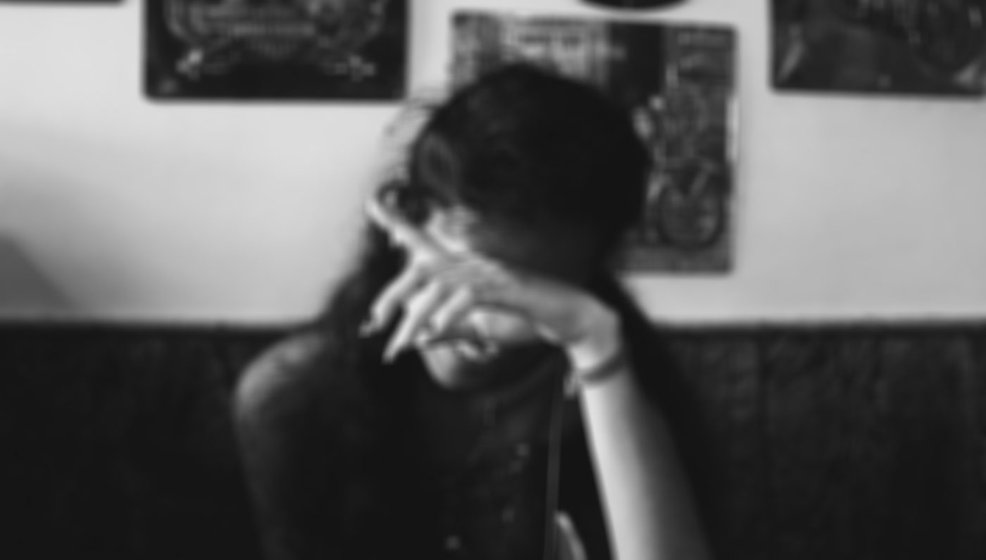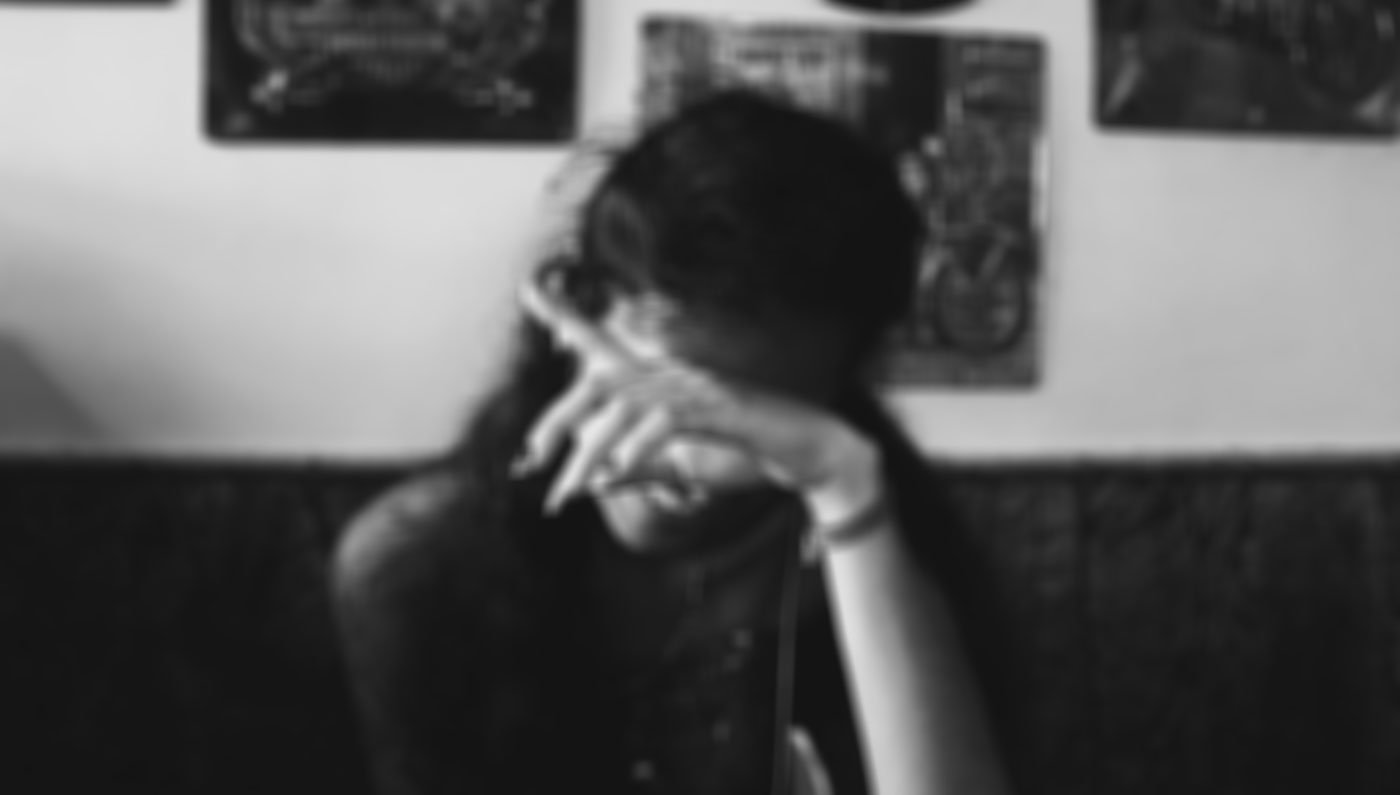 PHOTO • Aakanksha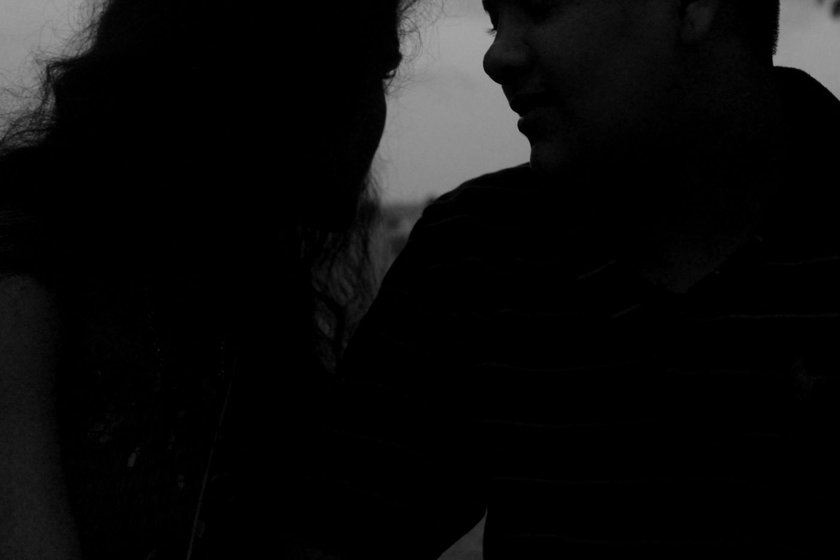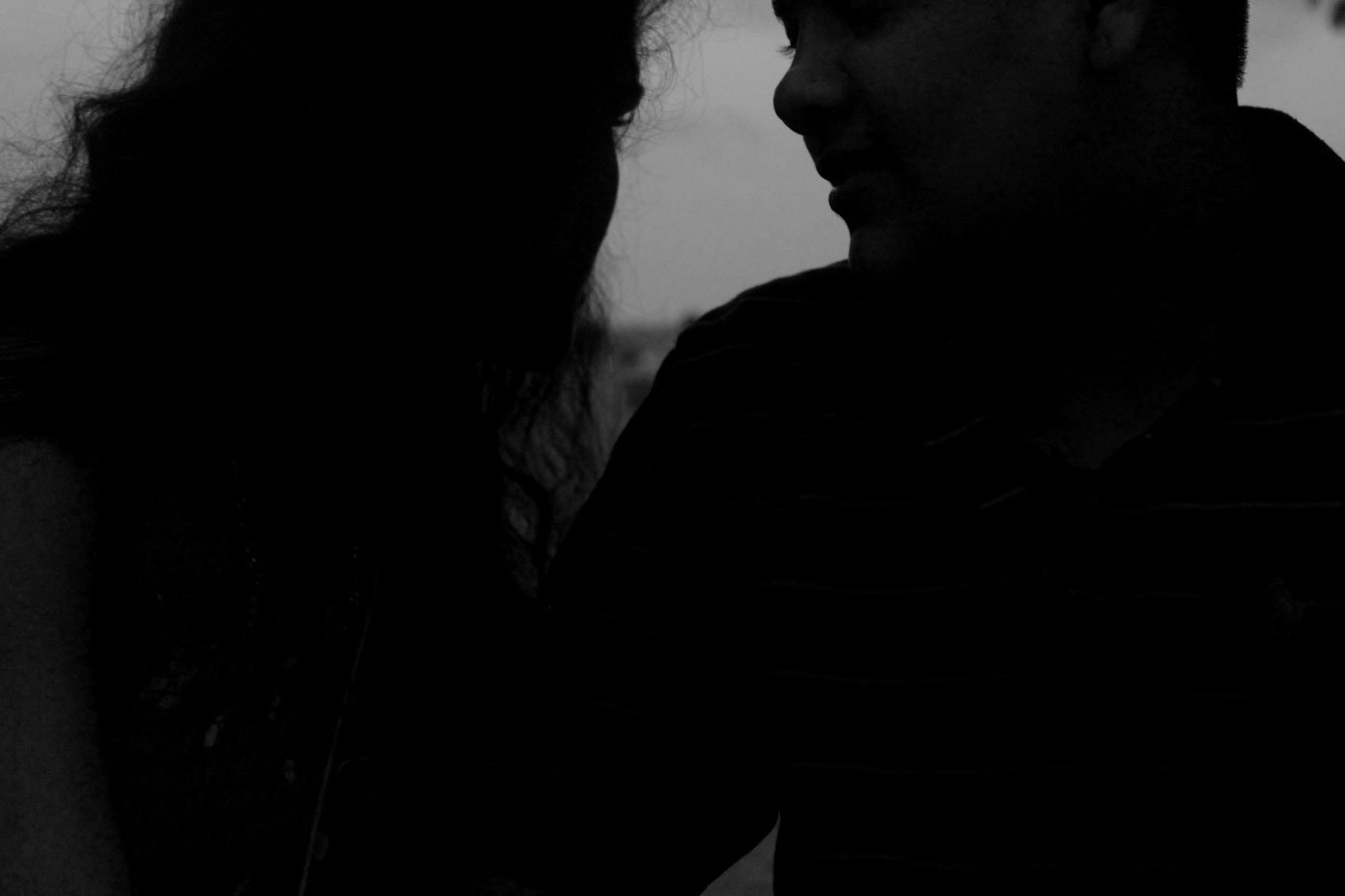 PHOTO • Aakanksha
Aarush is saving money from the Rs.11,000 he earns every month working as a security guard in a building. His colleagues identify him as a man. He wears a binder for chest compression, which hurts.
"We both spend less time together now because we leave early for work. We come back tired from work, and we do argue," says Vidhhi.
Between September 2022 to December 2022, Aarush has spent about Rs. 25,000 on his treatment. After the hormone therapy treatment, he wants to undergo the gender affirmation surgery (also known as sex reassignment surgery or SRS), which will involve chest and genital reconstruction and will cost him Rs.5 lakhs-8 lakhs. He cannot afford it as he and Vidhhi find it difficult to save from their current incomes.
Aarush doesn't want his family to know about his treatment until after the surgery. He remembers a huge argument with his mother over the phone when she found out he had cut his hair short. "She thought that people in Mumbai were putting wrong thoughts in my head," Aarush says. She tricked him into visiting a place near their village and took him to see a tantric (occultist). "The man started beating me, banging my head, and repeating, 'You are a girl, not a boy' . " Panic-stricken, Aarush managed to run away.
"If the government doctor had been good, I would not have needed to get expensive treatment," Aarush says. The Transgender Persons (Protection of Rights) Act, 2019 directs the government to provide medical care facility, including counselling before and after, for gender affirmation surgery and hormonal therapy. The law states that the expenses are to be covered through a health insurance scheme. It also protects his right not to be denied treatment and surgery.
Since enactment of the law, the Union Ministry of Social Justice and Welfare introduced several welfare schemes for transgender persons in 2022. It launched the National Portal for Transgender Persons in 2020, where a transgender person can obtain a certificate of identity and identity card without having to visit any office.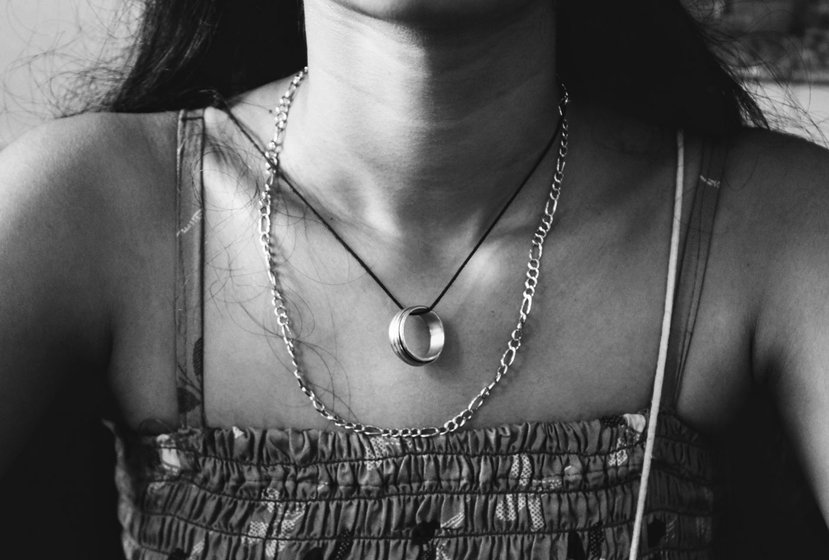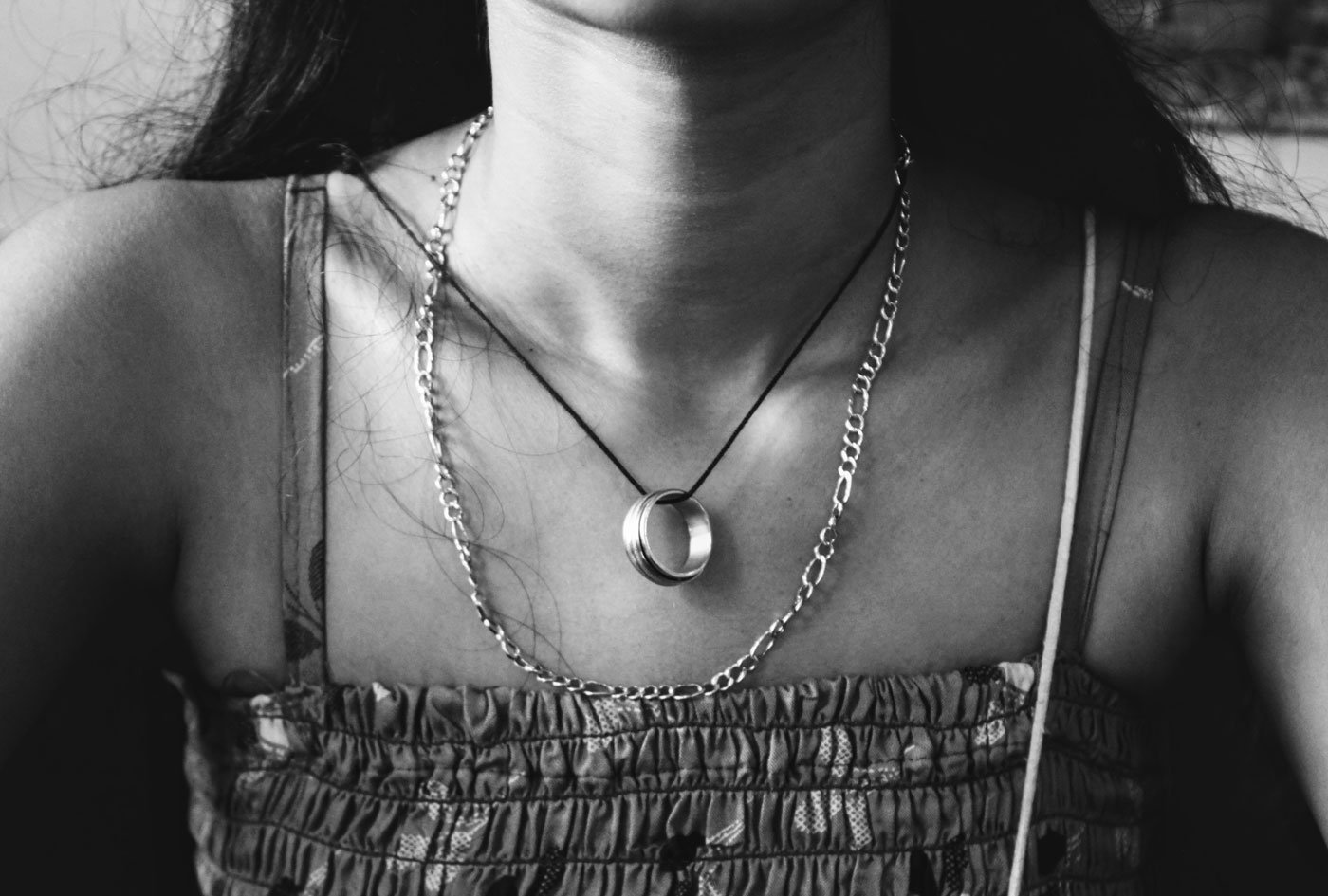 PHOTO • Aakanksha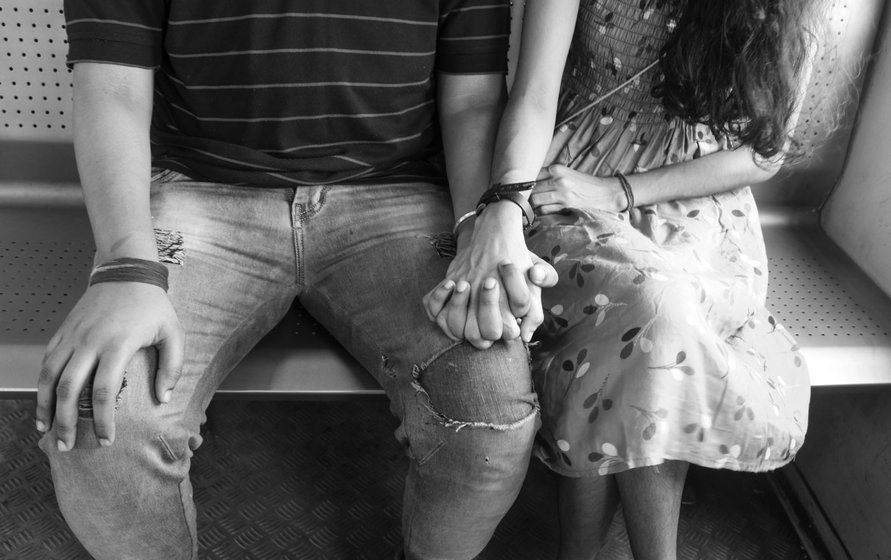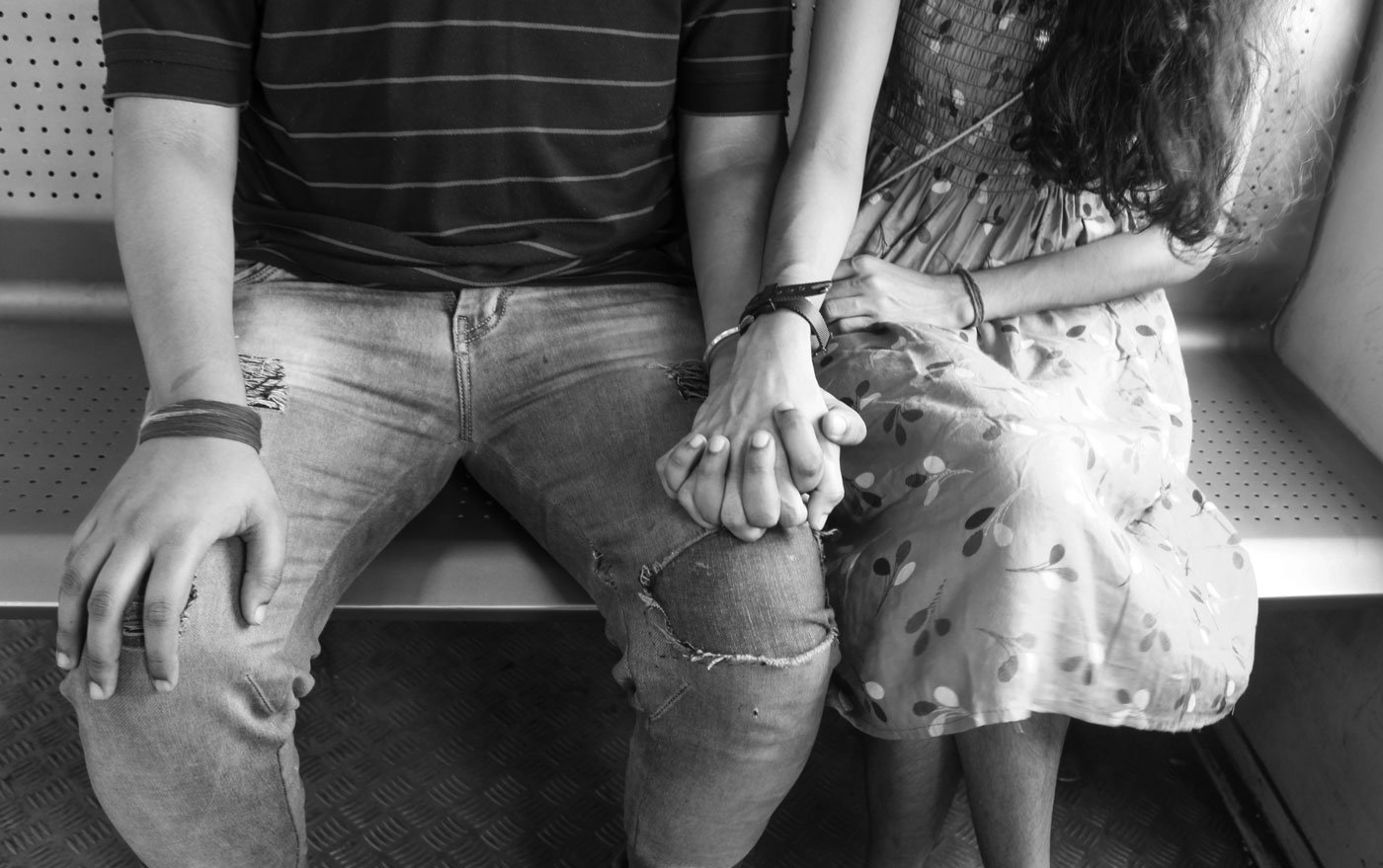 PHOTO • Aakanksha
Aarush, who is not aware of many of the schemes, has however applied for the identity documents. But he hasn't received it so far. Although, the portal states it is "mandatory for the district authorities to issue transgender certificates and ID cards within 30 days of receiving the application." As of January 2, 2023, the state of Maharashtra had received 2,080 applications for the documents, of which 452 are pending resolution.
Aarush is concerned that without his identity certificate his BA degree will be issued under the name of Aarushi and a complicated paperwork lies ahead. He still wishes to join the police force, but as a male and after his gender affirmation surgery. The news from Bihar of the first trans man to be recruited in the state police has raised his hopes. "It feels good to see this. I feel hopeful inside," says Aarush, who is working and saving for his surgeries.
He wishes that people were taught to accept everyone. Then they wouldn't have to leave their home and village behind and hide like this. "I have cried a lot and didn't want to live. Why should we live in fear? Someday we want to tell our story without concealing our names," says Aarush.
"The ending of Mughal-e-Azam was sad. Ours won't be like that," says Vidhhi with a smile.
The names of Vidhhi and Aarush have been changed to protect their privacy.