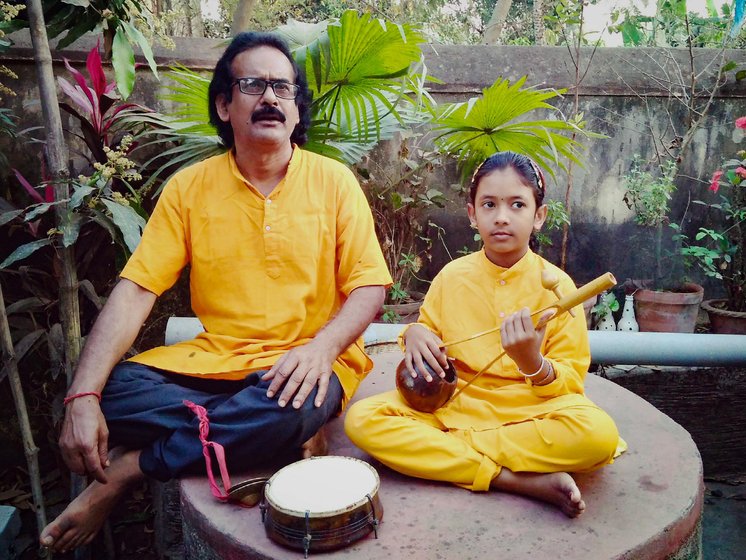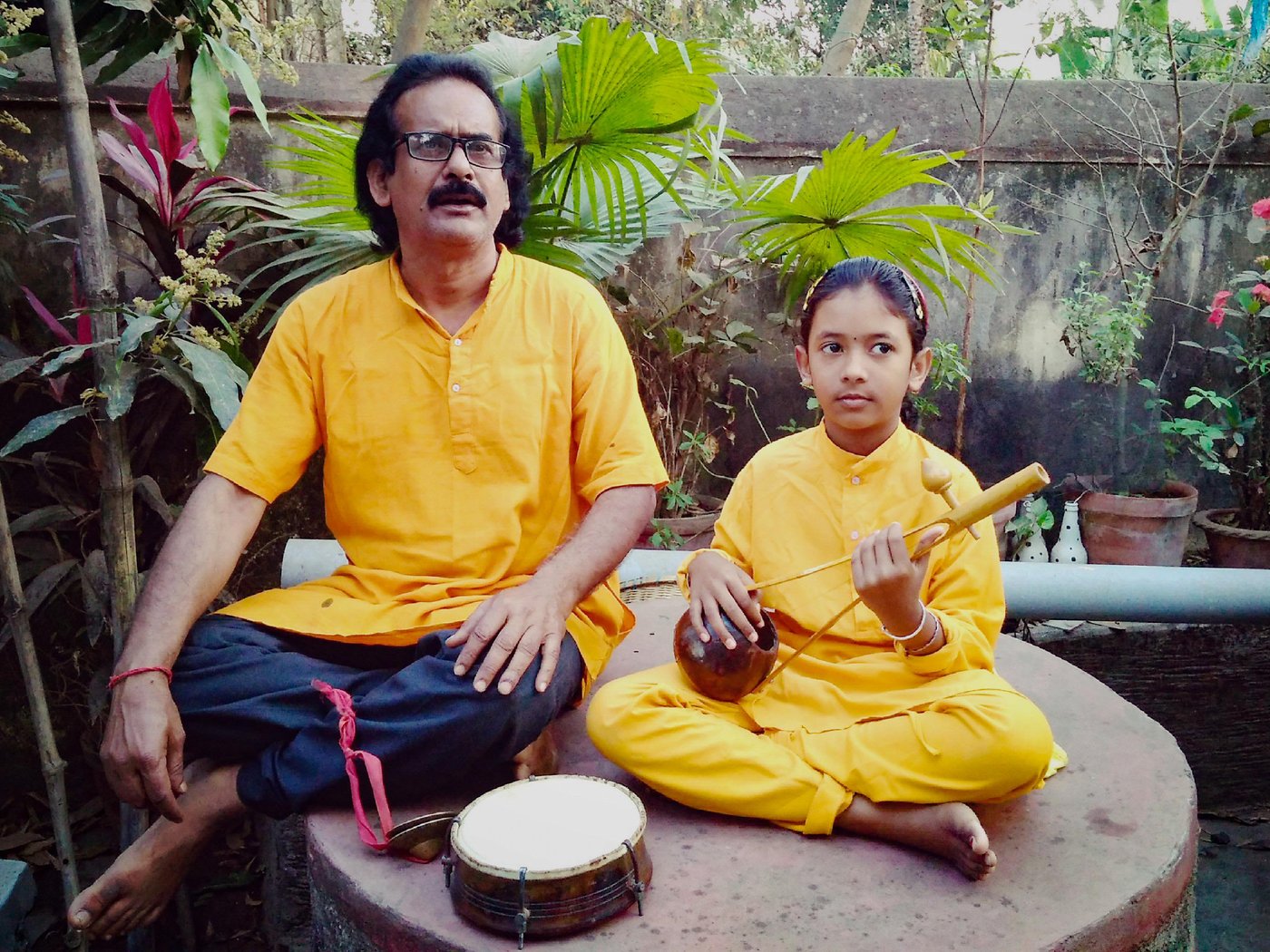 PHOTO • Ananya Chakroborty
"I like to sing, paint and study as well," Barsha says. It is not very common in West Bengal for little girls to practice Baul music – though there are women Baul singers too, they are fewer than men. Barsha is the only girl of her age training with Basudeb Das.
Baul music is mystical, it's viewed as a cultural heritage and a philosophy of life. Bauls see themselves as seekers of the inner truth, of a rediscovery of true nature through the purity of their melodious prayers, of a search for the divine through music. Baul music speaks of unconditional heavenly love, and of an expression of the body ( deho sadhana ) and of the mind ( mono sadhana ). All very deep subjects for a child, but Barsha is already on her journey into this world.