The rhythmic beats of handloom pedals reverberate through the afternoon air in Onnupuram. "Come at 5 a.m. to see us start working on the silk threads," 67-year-old M. K. Godhandabani tells me. The bundles of raw and colourless silk larvae thread that enter Onnupuram, which Godhandabani and other weavers here work on, leave as rich, colourful six-yard sarees for high-end showrooms in Chennai, around 150 kilometres away, and other markets.
Most of the weaving families in Onnupuram village, in West Arani block of Tiruvannamalai district in Tamil Nadu, are related directly or through marriage. Almost every house has at least one loom, passed on from generations. "Our children go out and study but also learn the art of weaving, it is our tradition," says 57-year-old Devasenathipathy Rajagopal, as he helps his 16-year-old son finish weaving a bright pink silk saree.
Various cooperative societies or small scale manufacturing units, most of them set up by established weaving families in Arni block, purchase the sarees from the weavers and distribute them to branded companies and showrooms. These clients provide designs to the weavers based on popular demand, and often modern motifs replace traditional designs.
In return, the weavers earn modest amounts. Saraswathi Eswarayan fixes the paavu punaithal . This is usually done by women, who twist 4,500-4,800 individual yarn strands on the loom for the weft of the saree to be woven into. For each such warp, she is paid Rs. 250 by the cooperative societies or families who hire her, and she gets six to eight such jobs in a month.
Weavers here usually earn Rs. 2,500 for weaving four sarees with simple designs. "We work all seven days of the week. Our only off is on the Full Moon day, once a month," says Saraswathi Gangadharan, without taking her eyes off the handloom. "It is the day we pay our respects to the god who has blessed us with good fortune."  Saraswathi, like the other weavers, get saree orders from the cooperatives. She weaves 15 to 20 sarees a month, and earns around Rs. 10,000.
"This is what feeds us and we do not want to let it go. If we rest, it is a loss of pay," says Jagadesan Gopal as he weaves a heavy saree of golden zari.
A different version of this photo story was published in The Punch Magazine on February 28, 2018.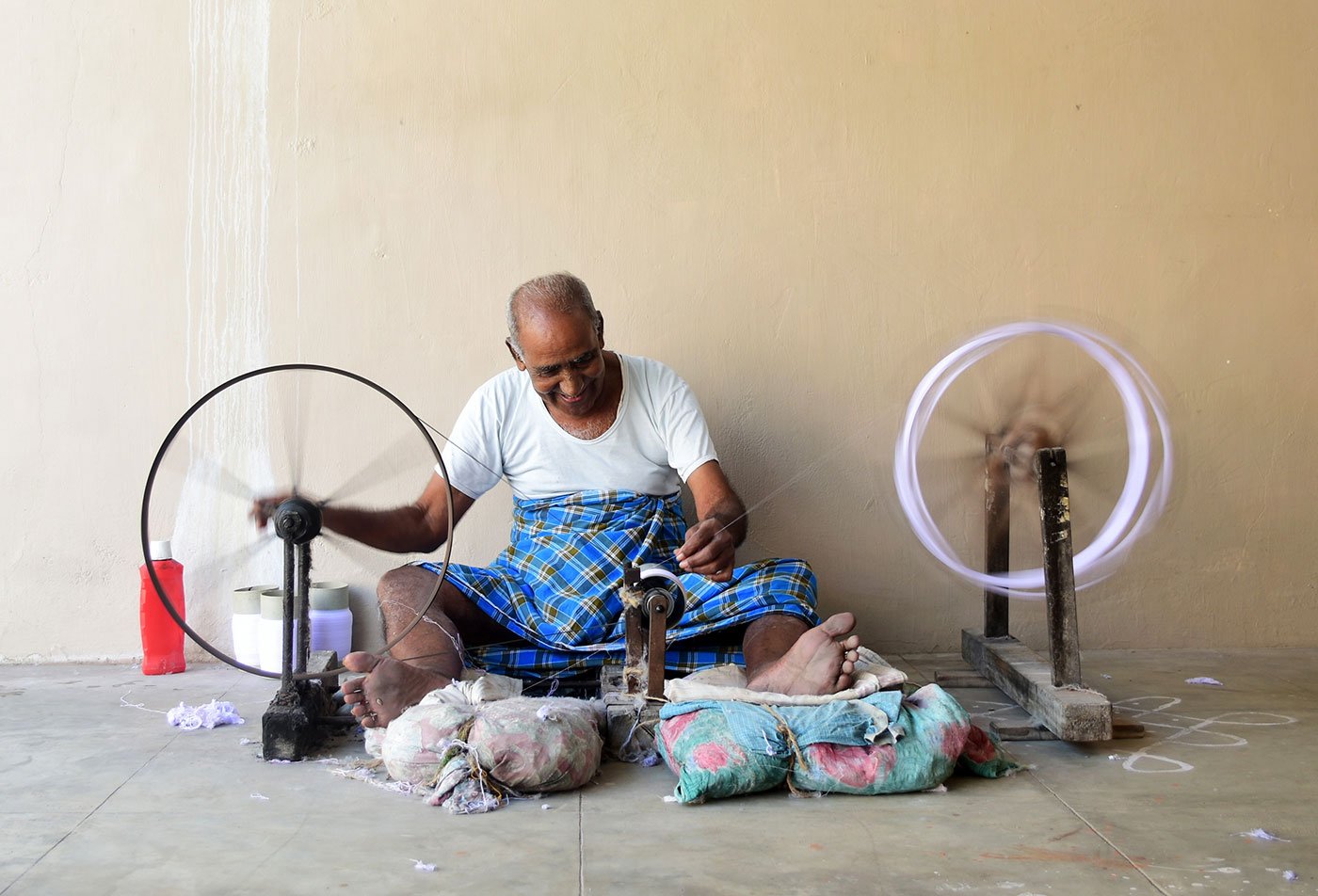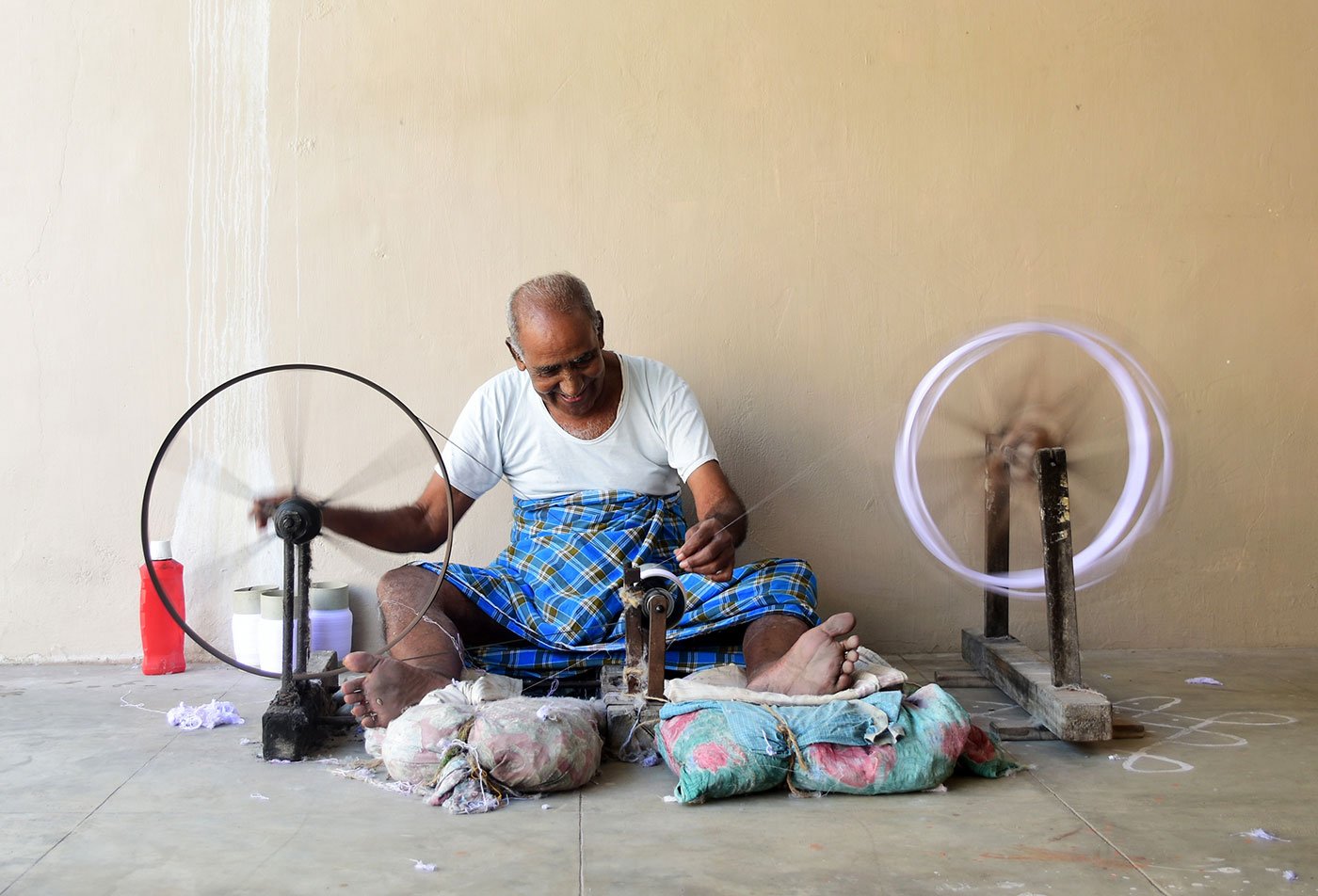 PHOTO • Anusha Sundar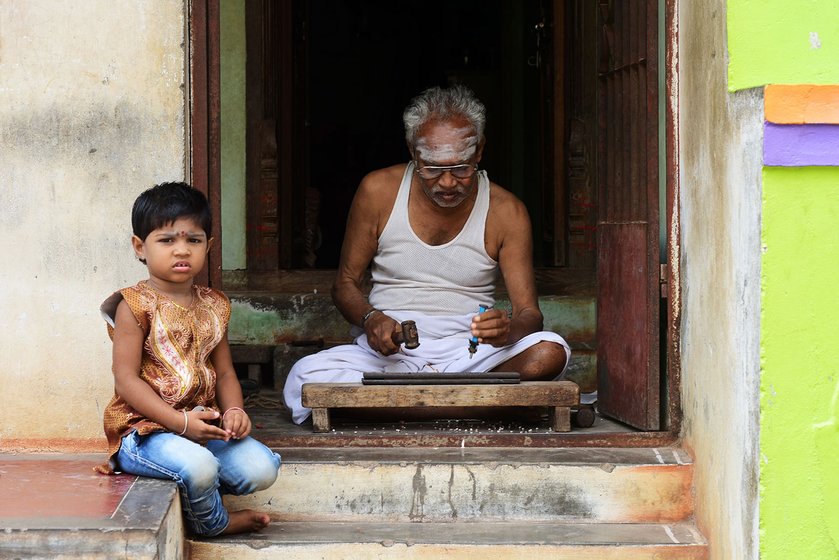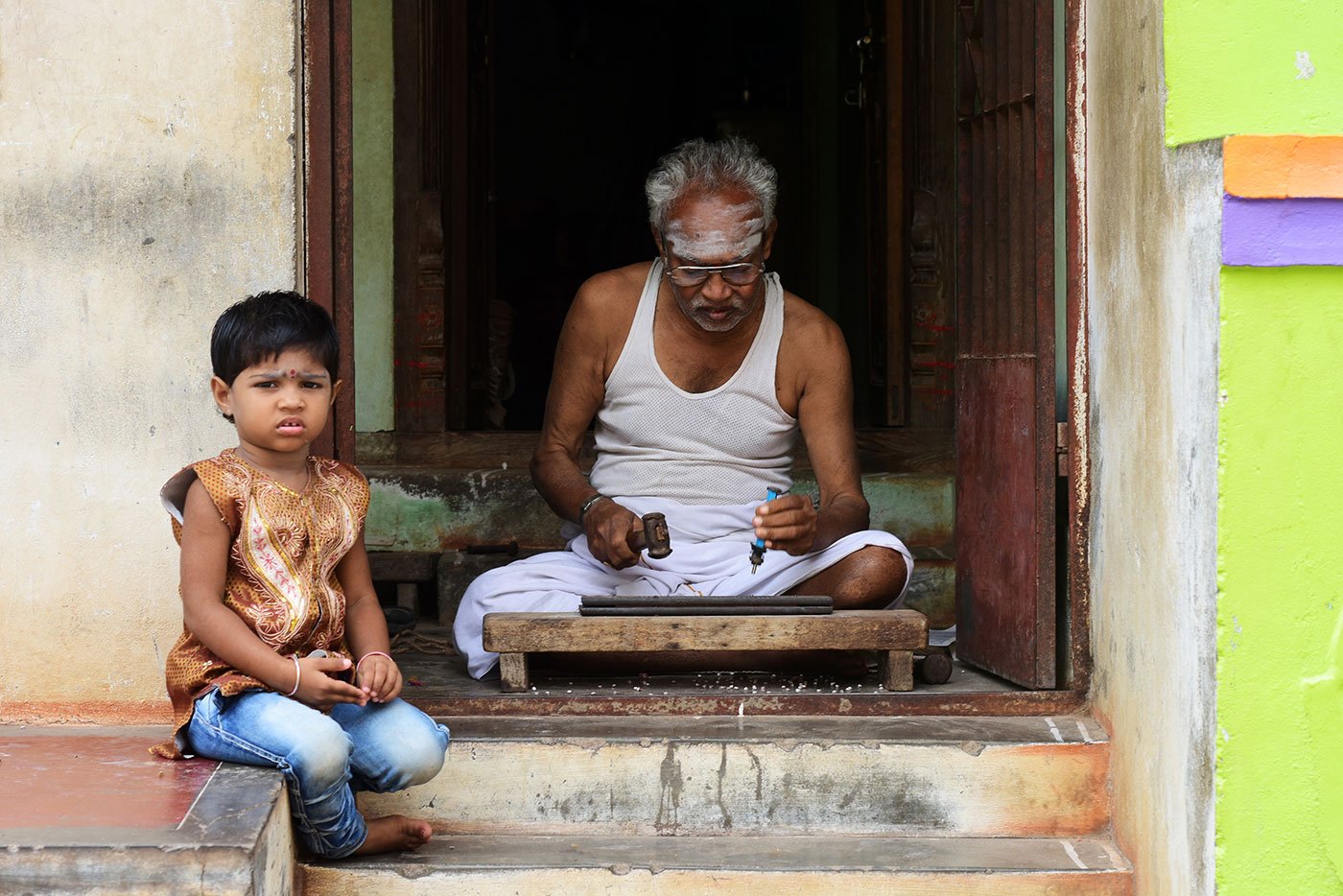 PHOTO • Anusha Sundar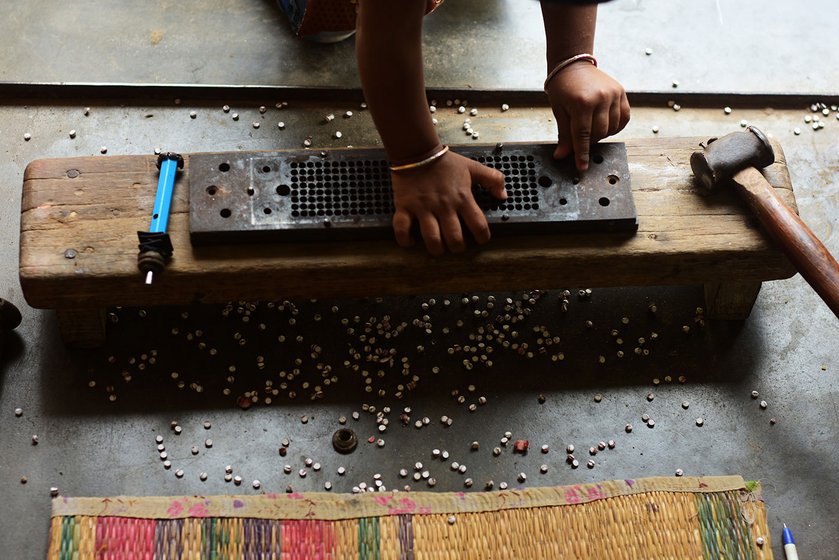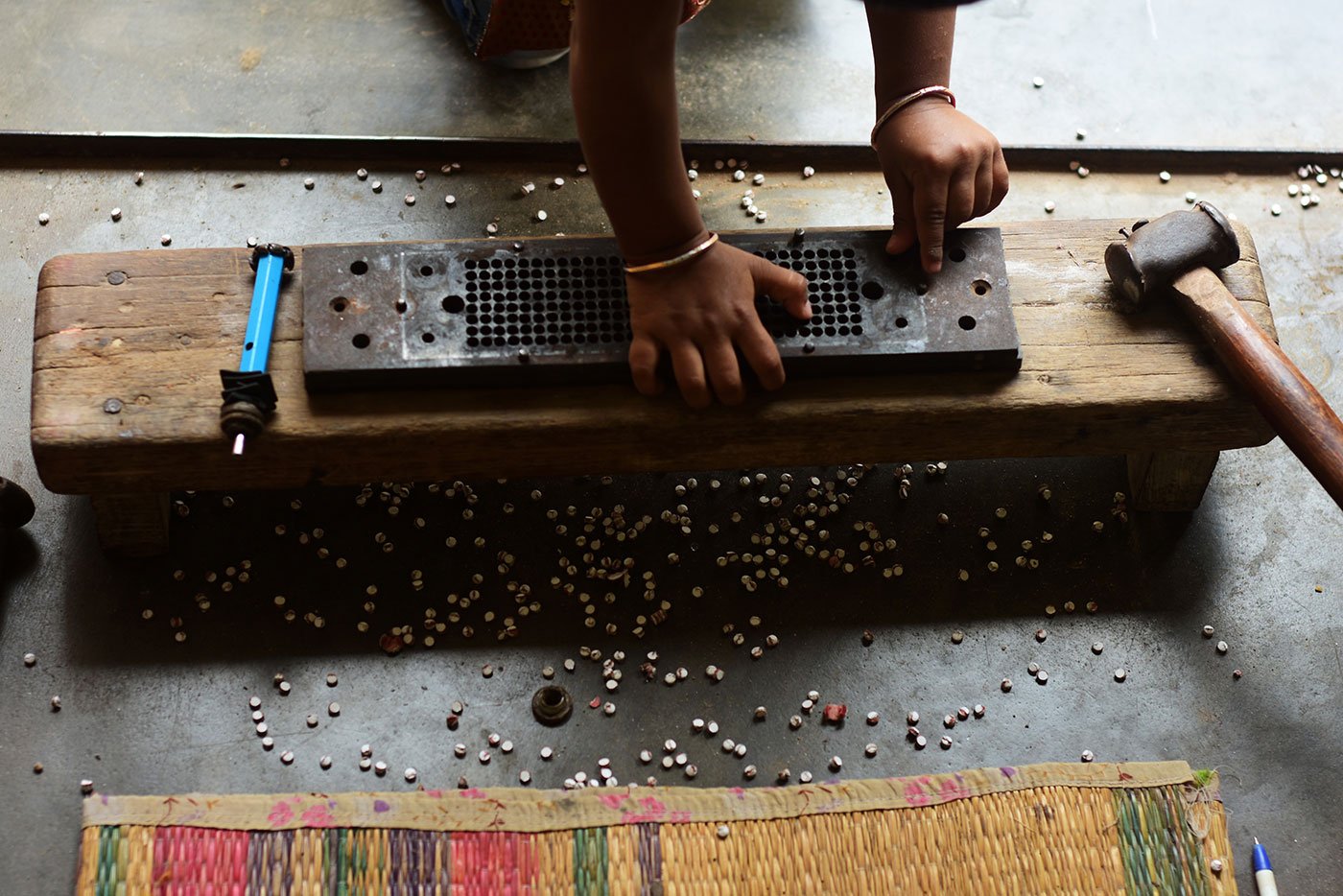 PHOTO • Anusha Sundar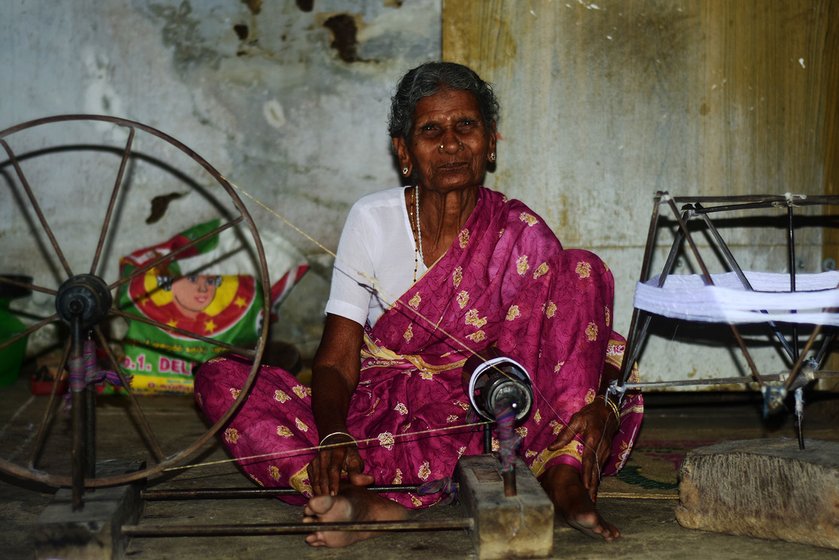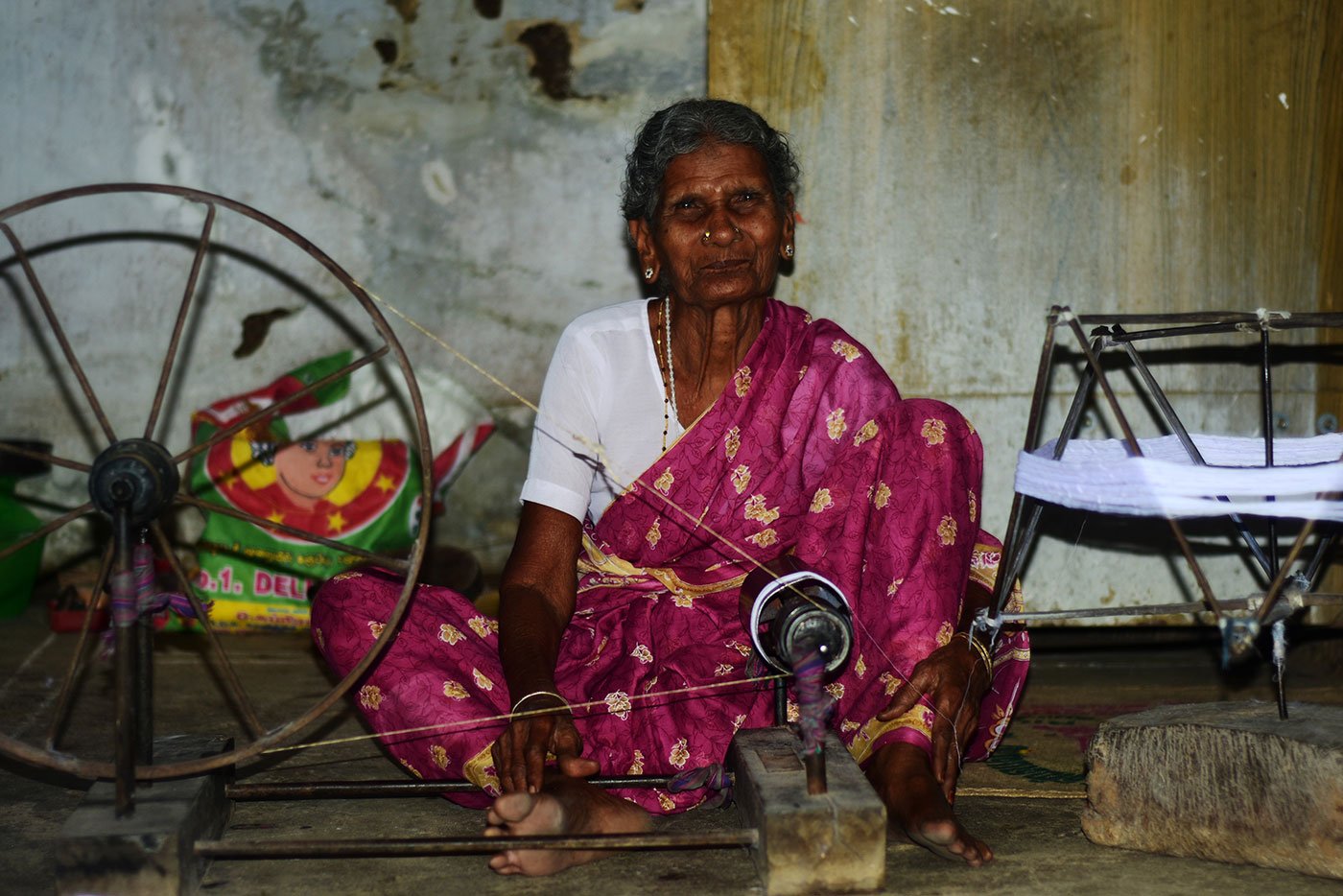 PHOTO • Anusha Sundar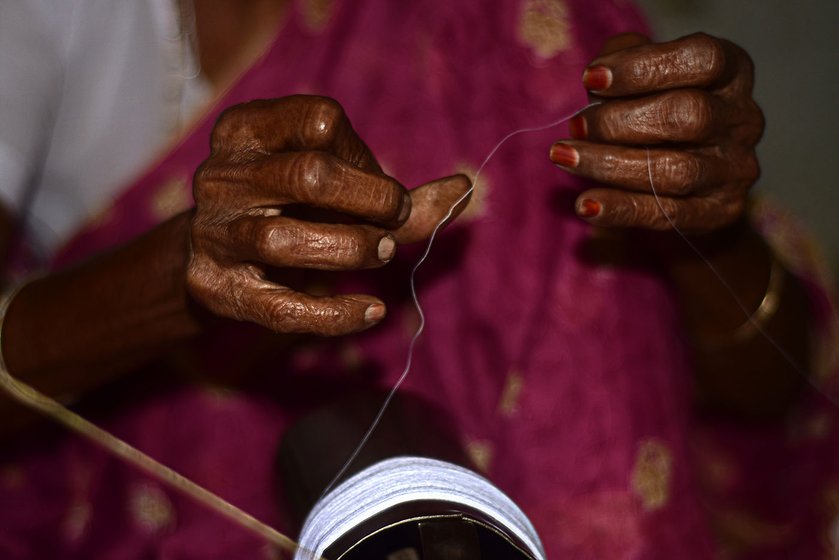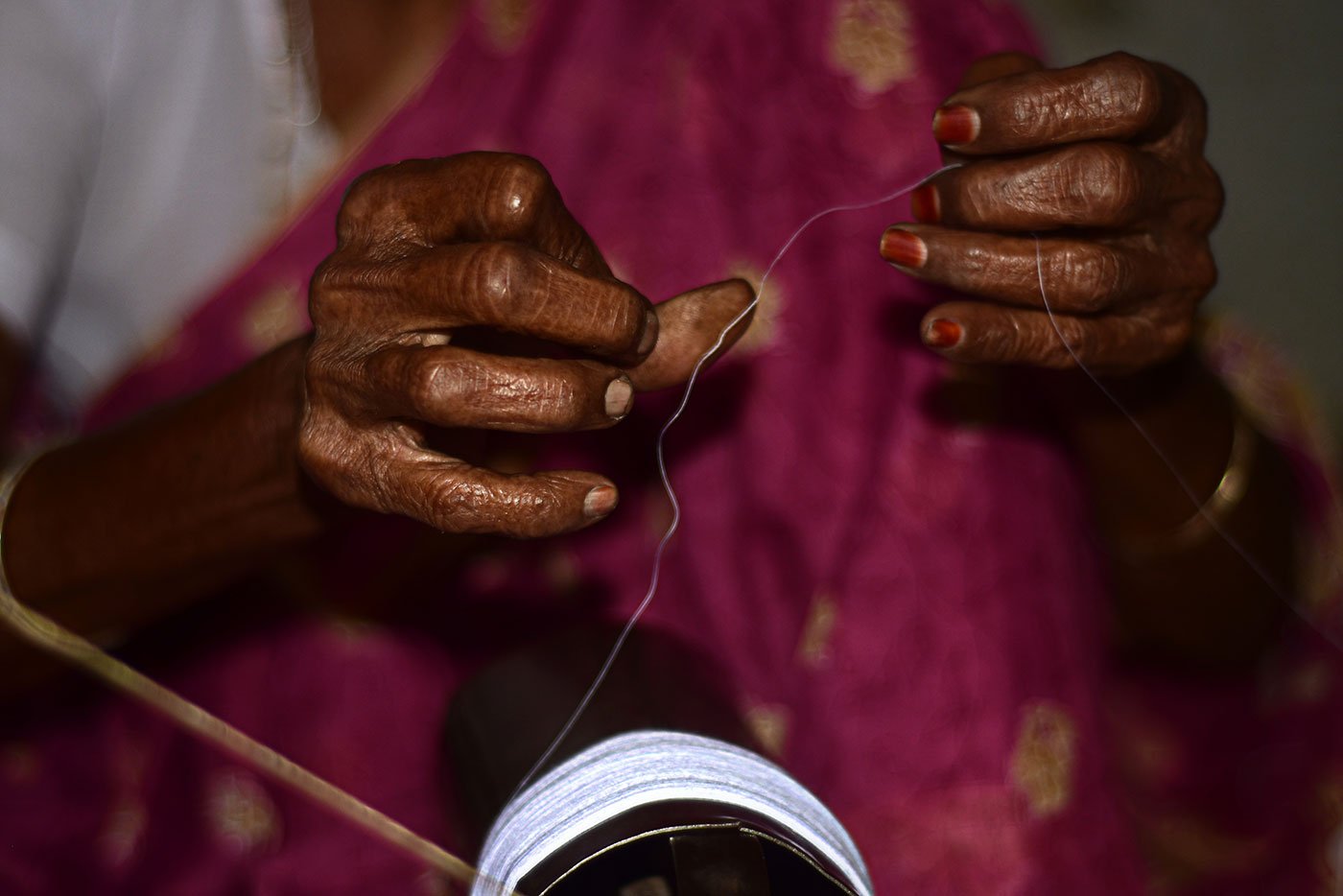 PHOTO • Anusha Sundar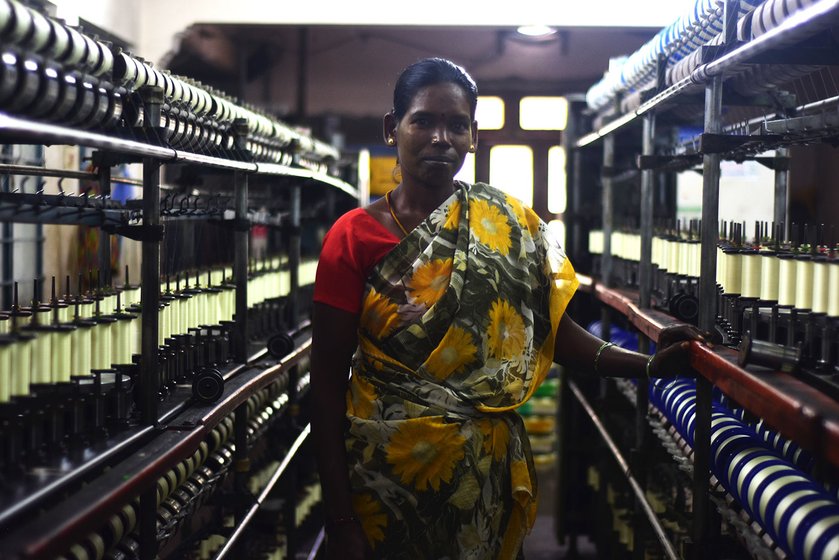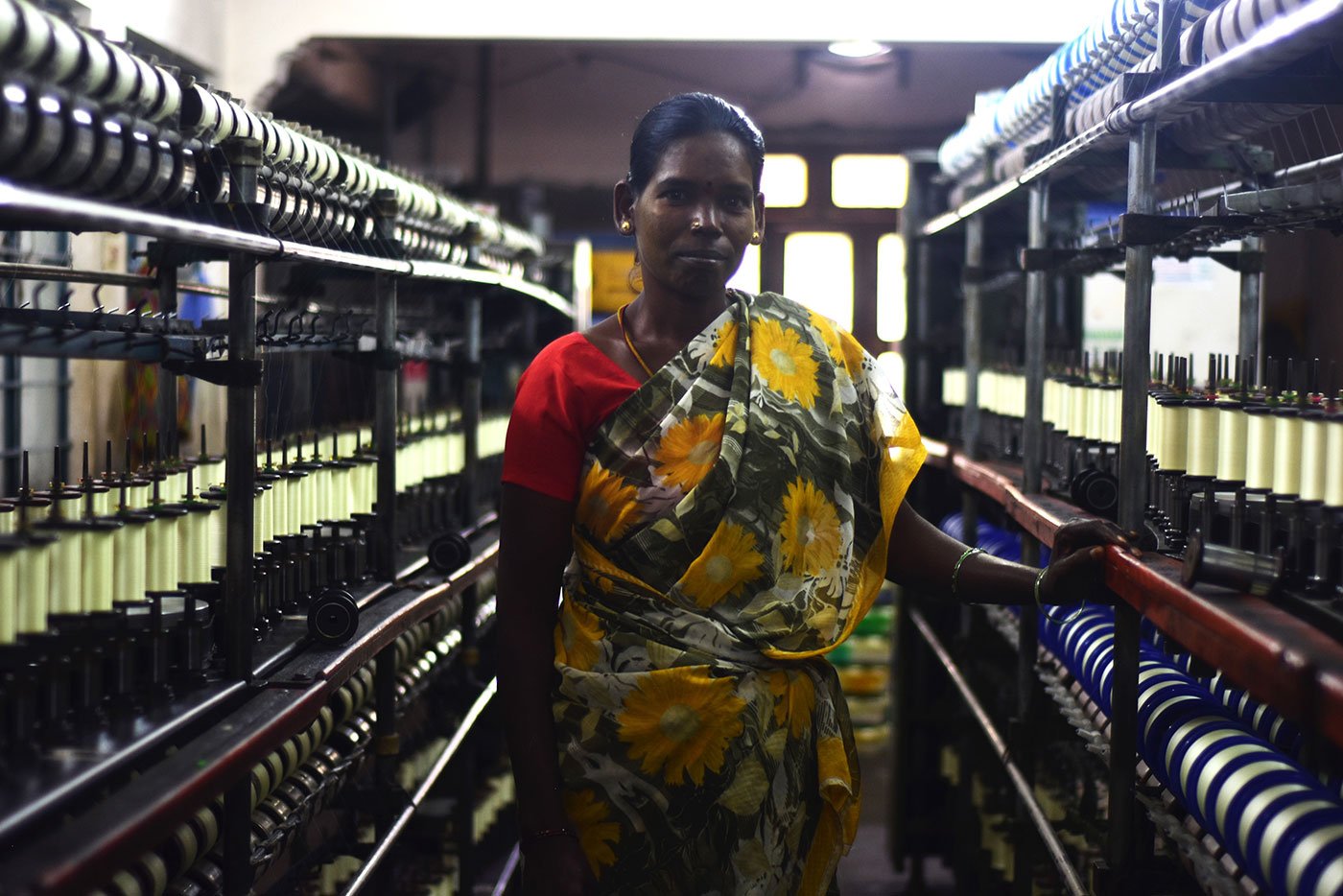 PHOTO • Anusha Sundar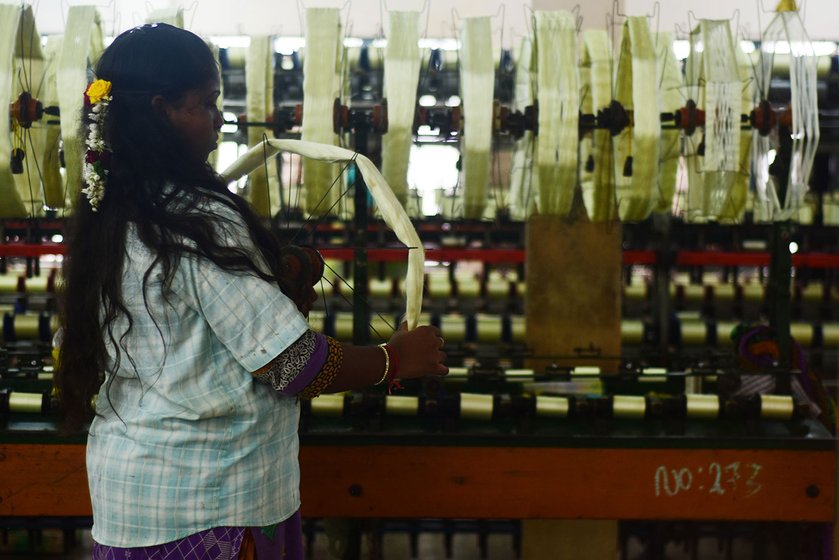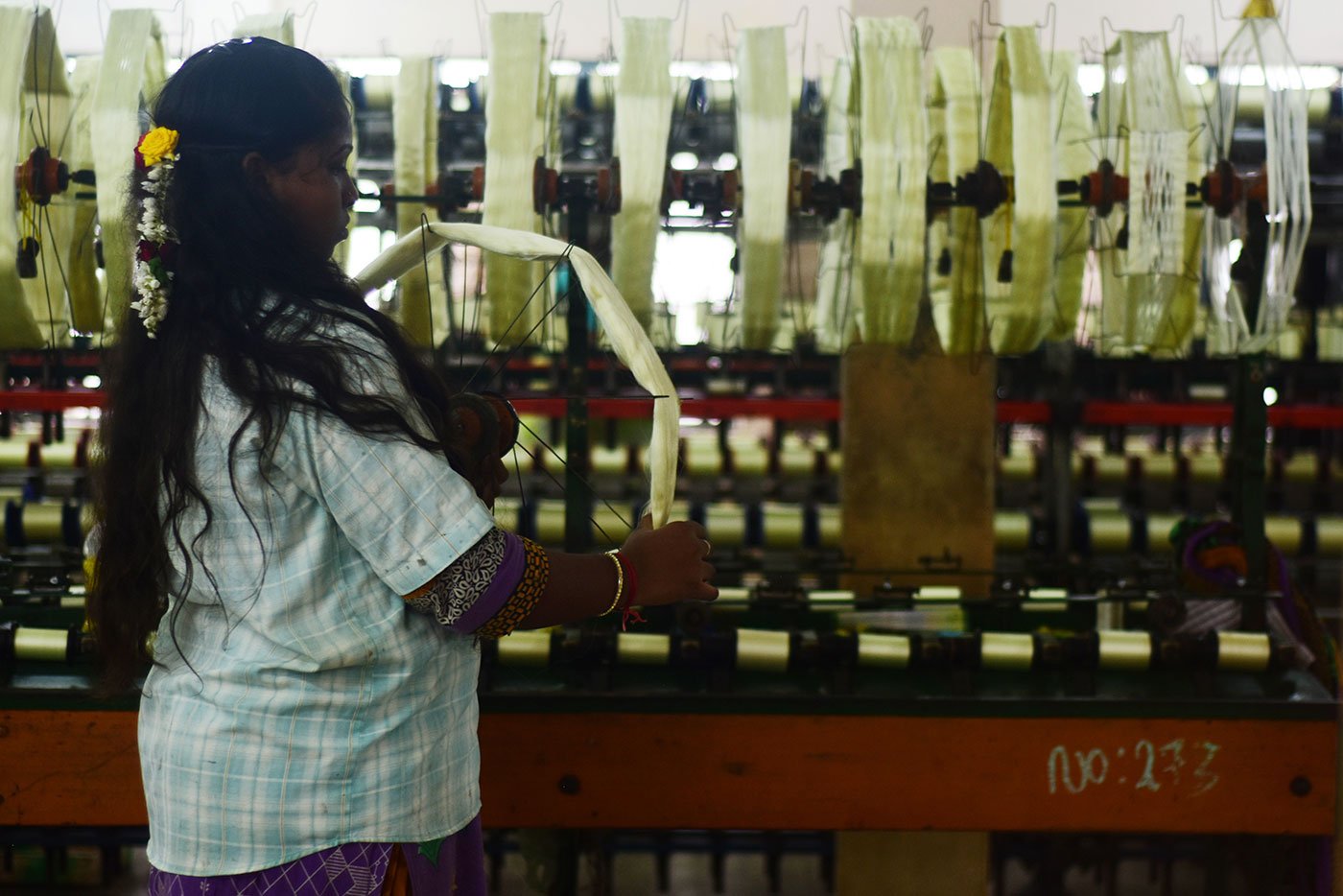 PHOTO • Anusha Sundar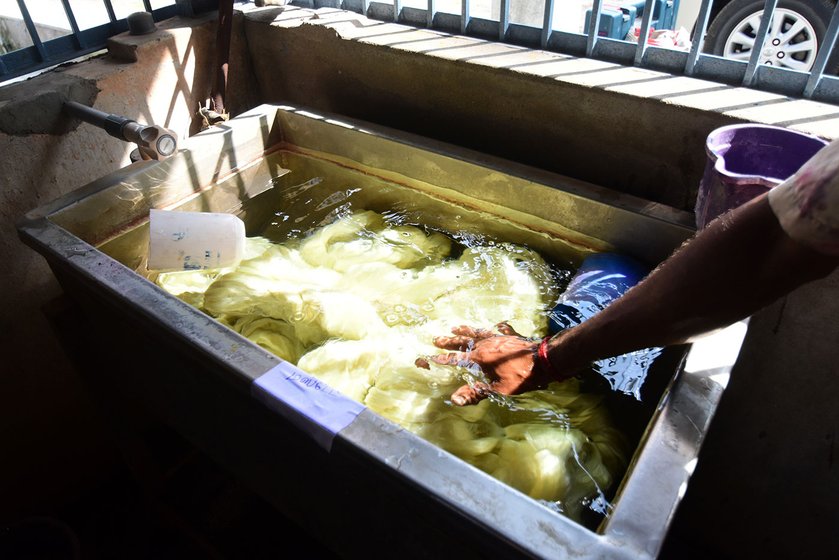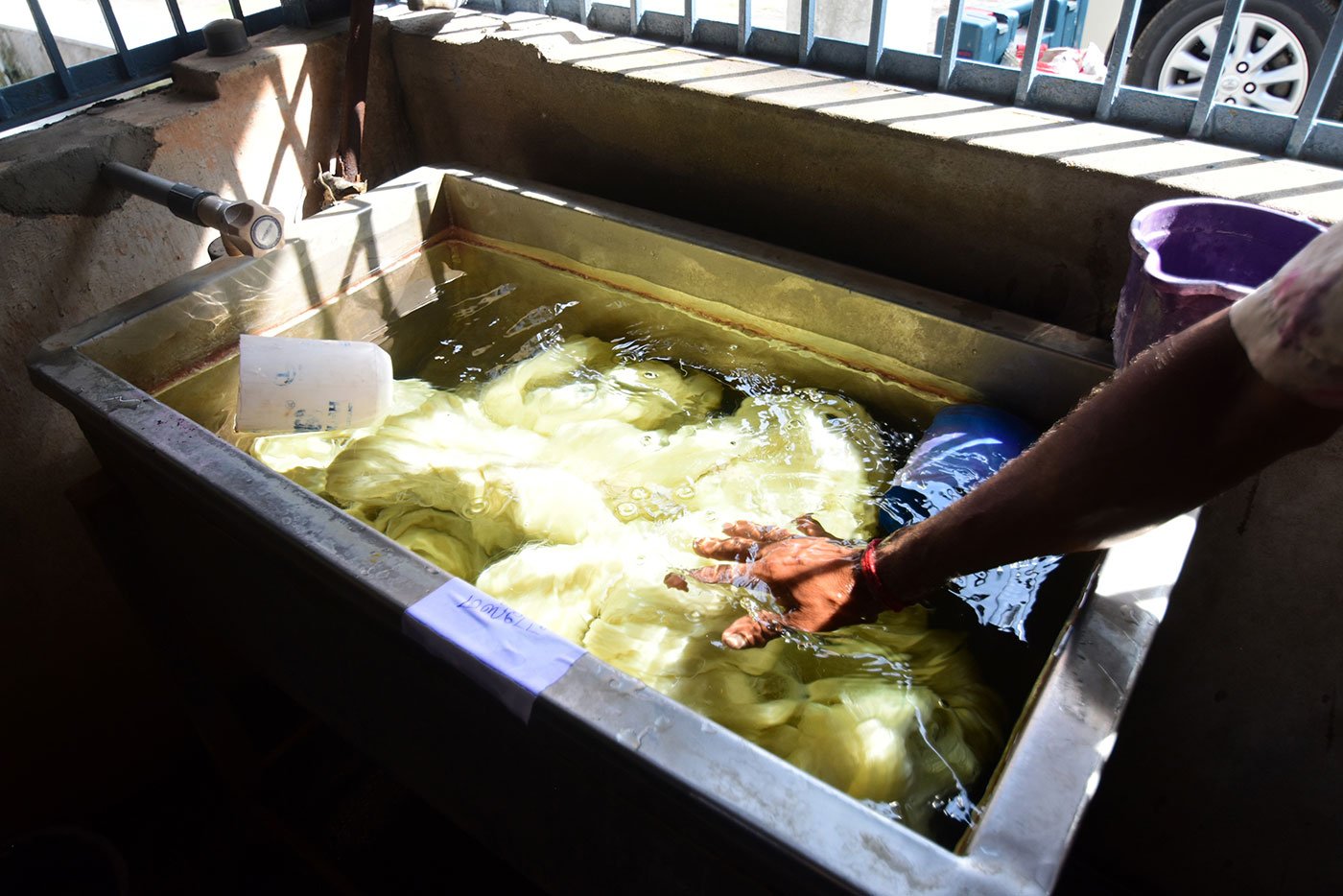 PHOTO • Anusha Sundar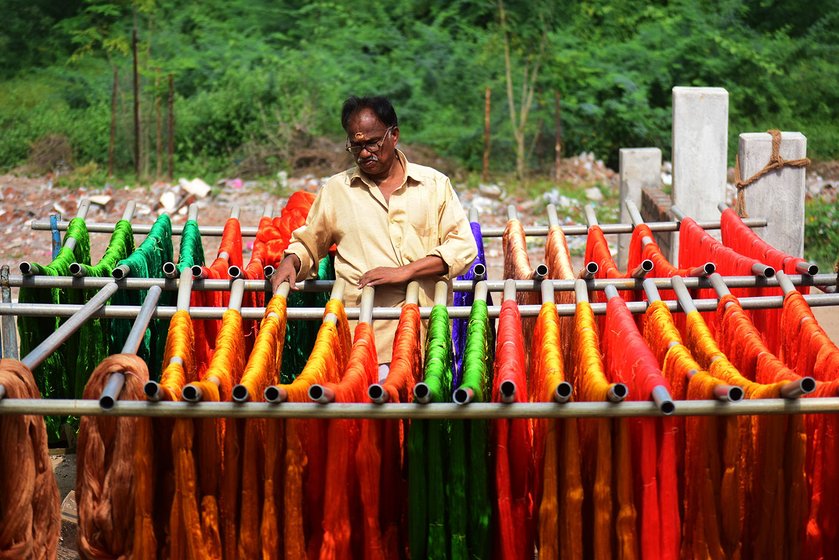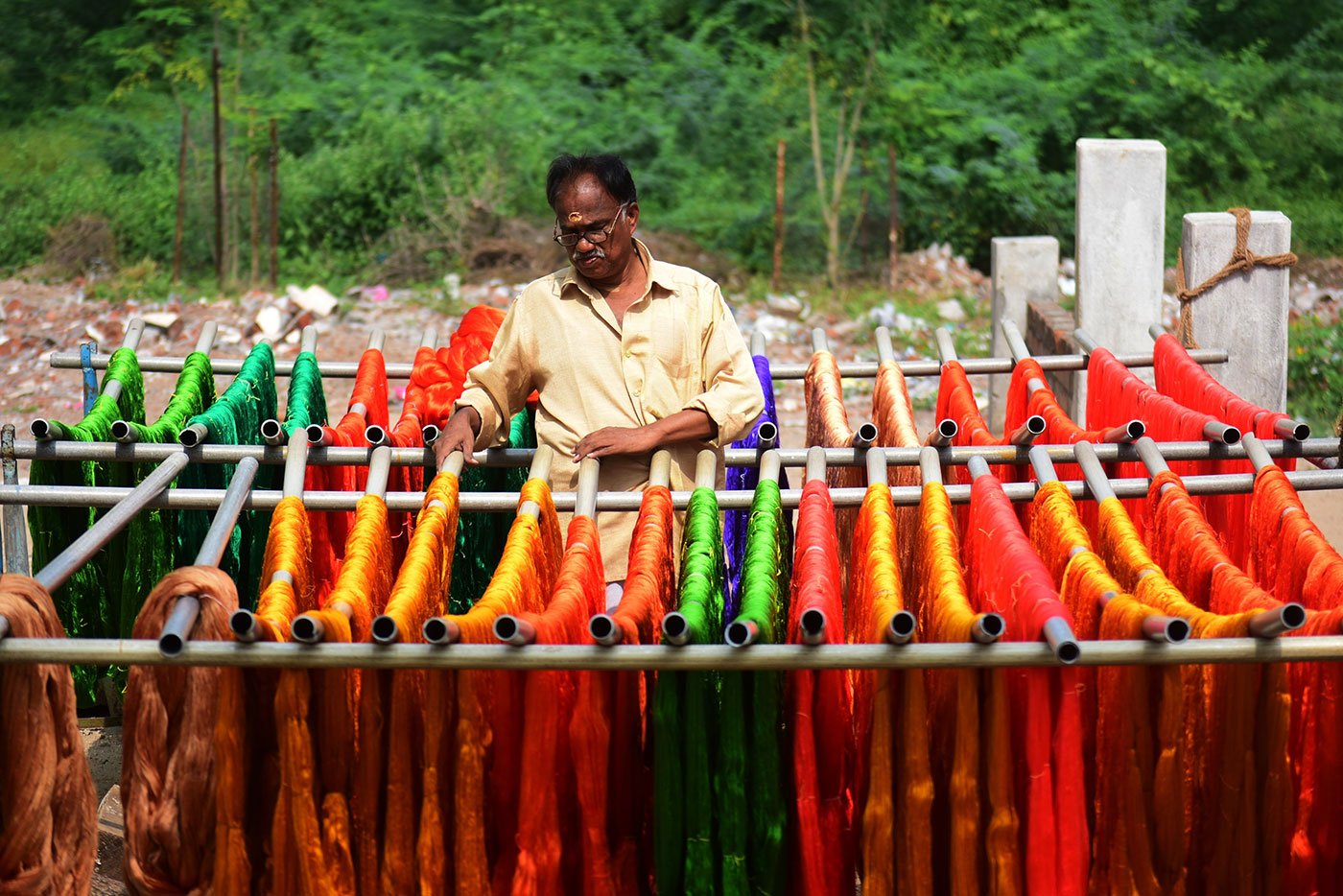 PHOTO • Anusha Sundar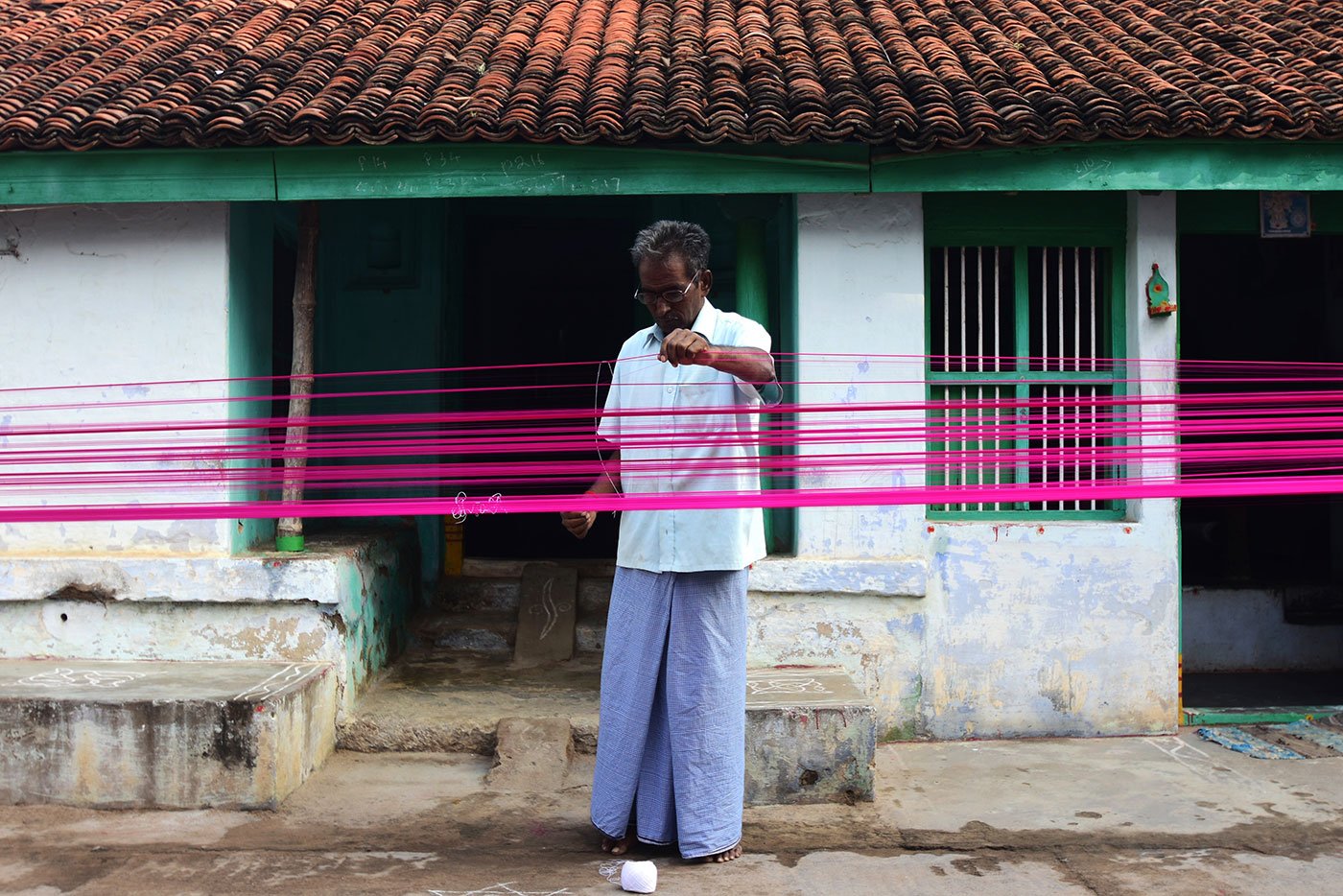 PHOTO • Anusha Sundar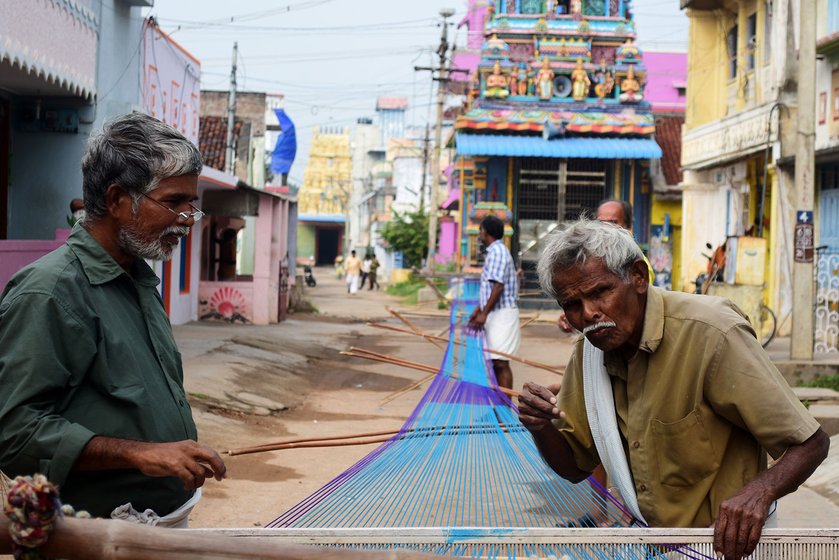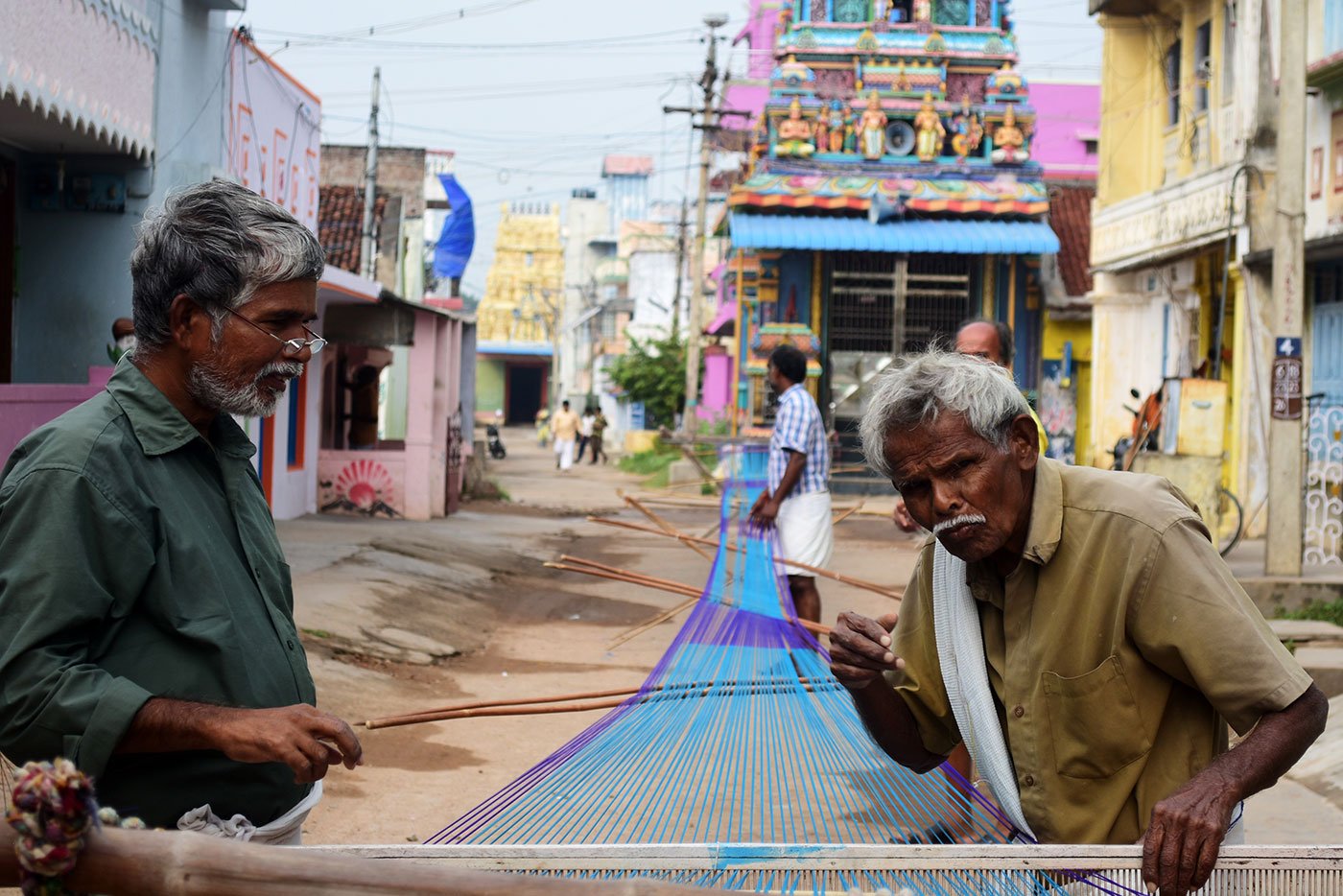 PHOTO • Anusha Sundar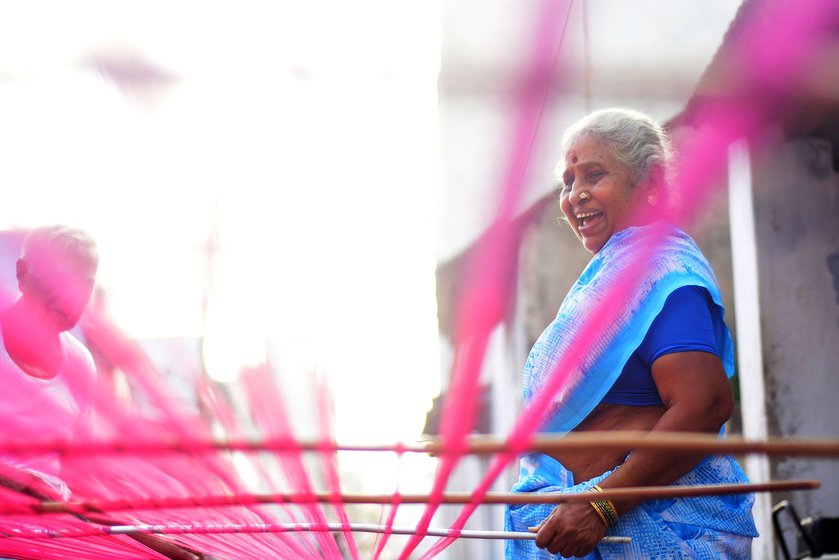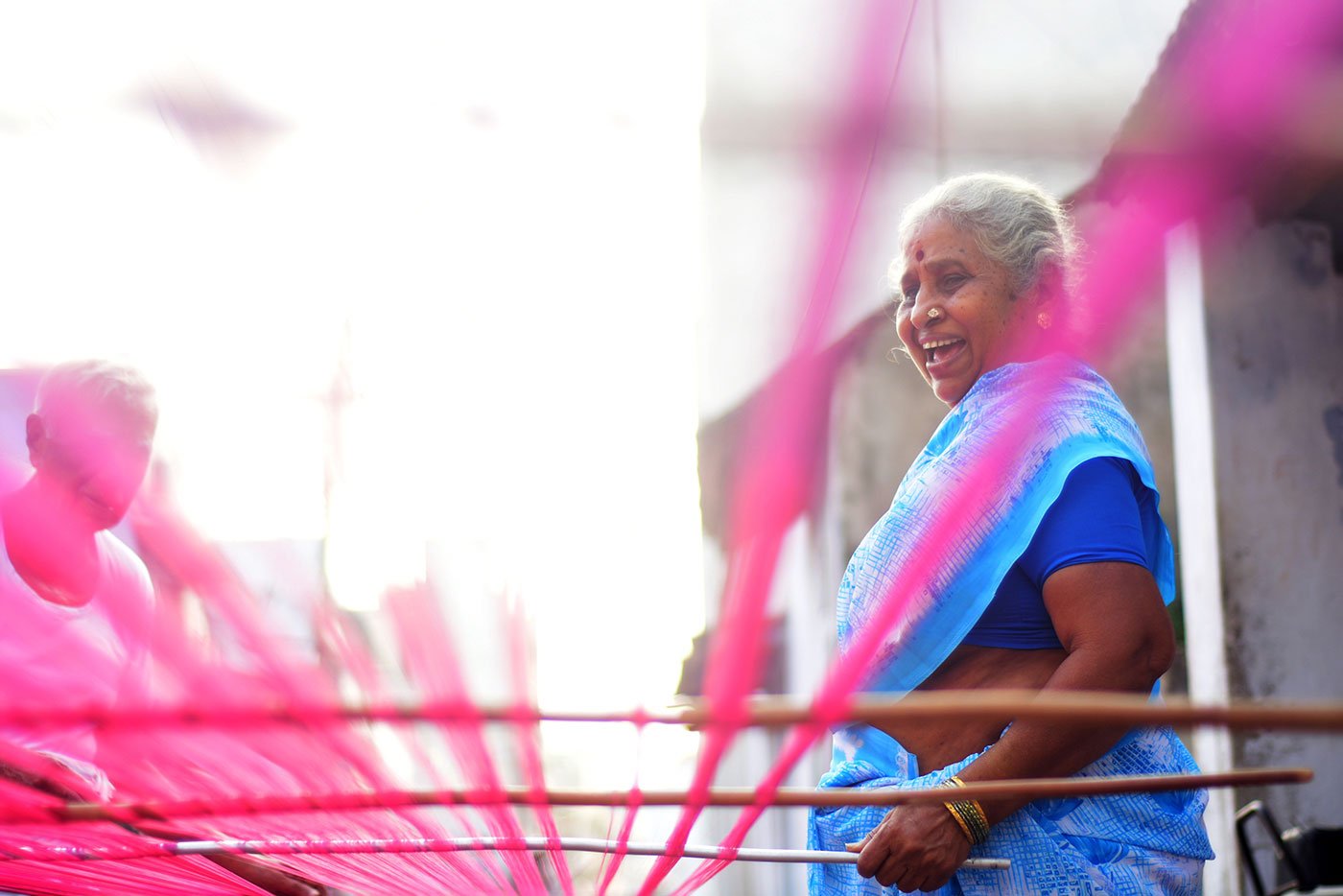 PHOTO • Anusha Sundar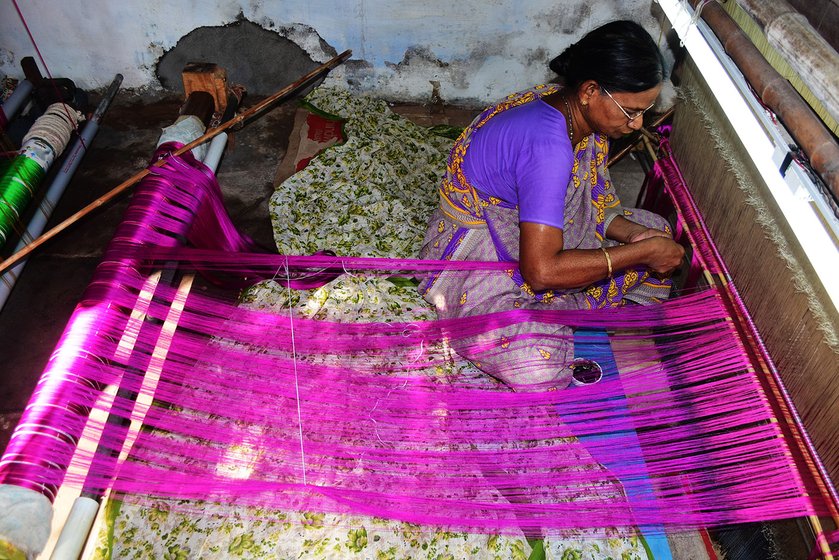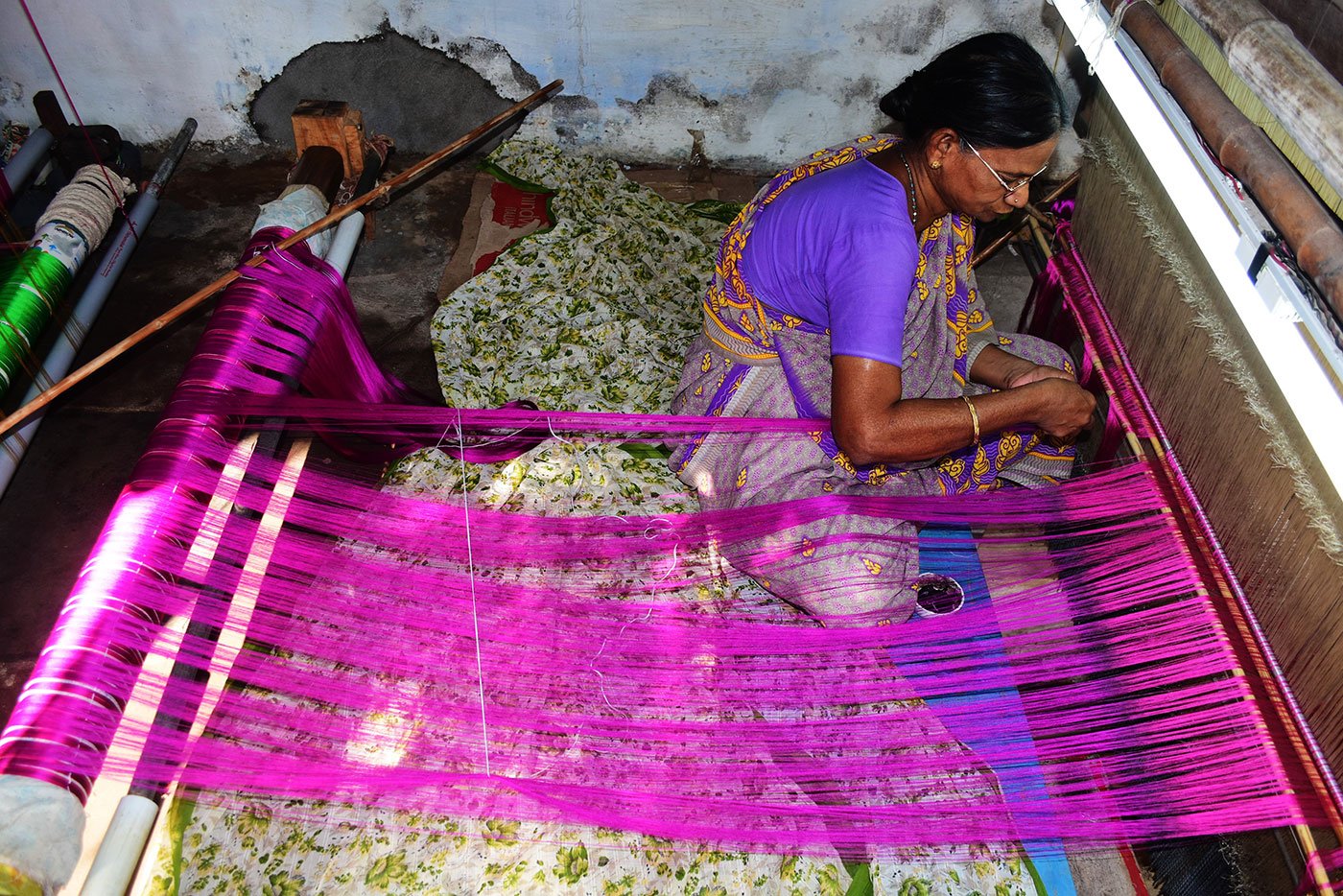 PHOTO • Anusha Sundar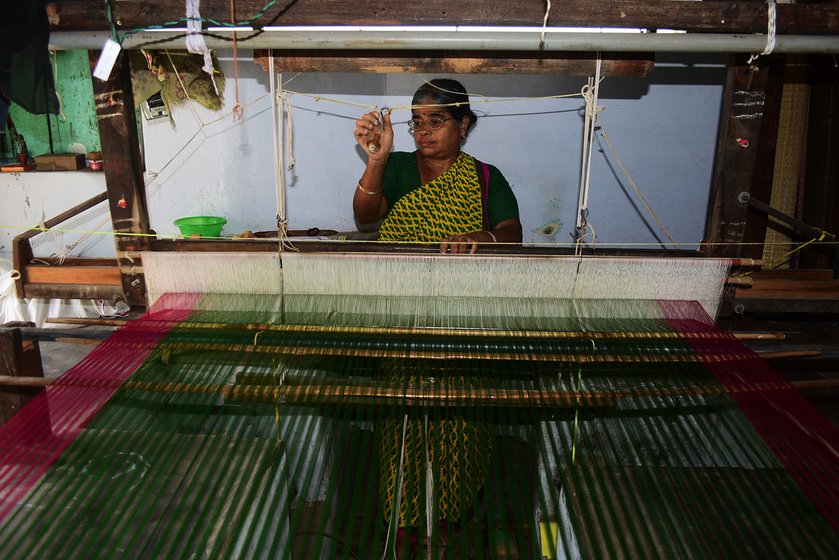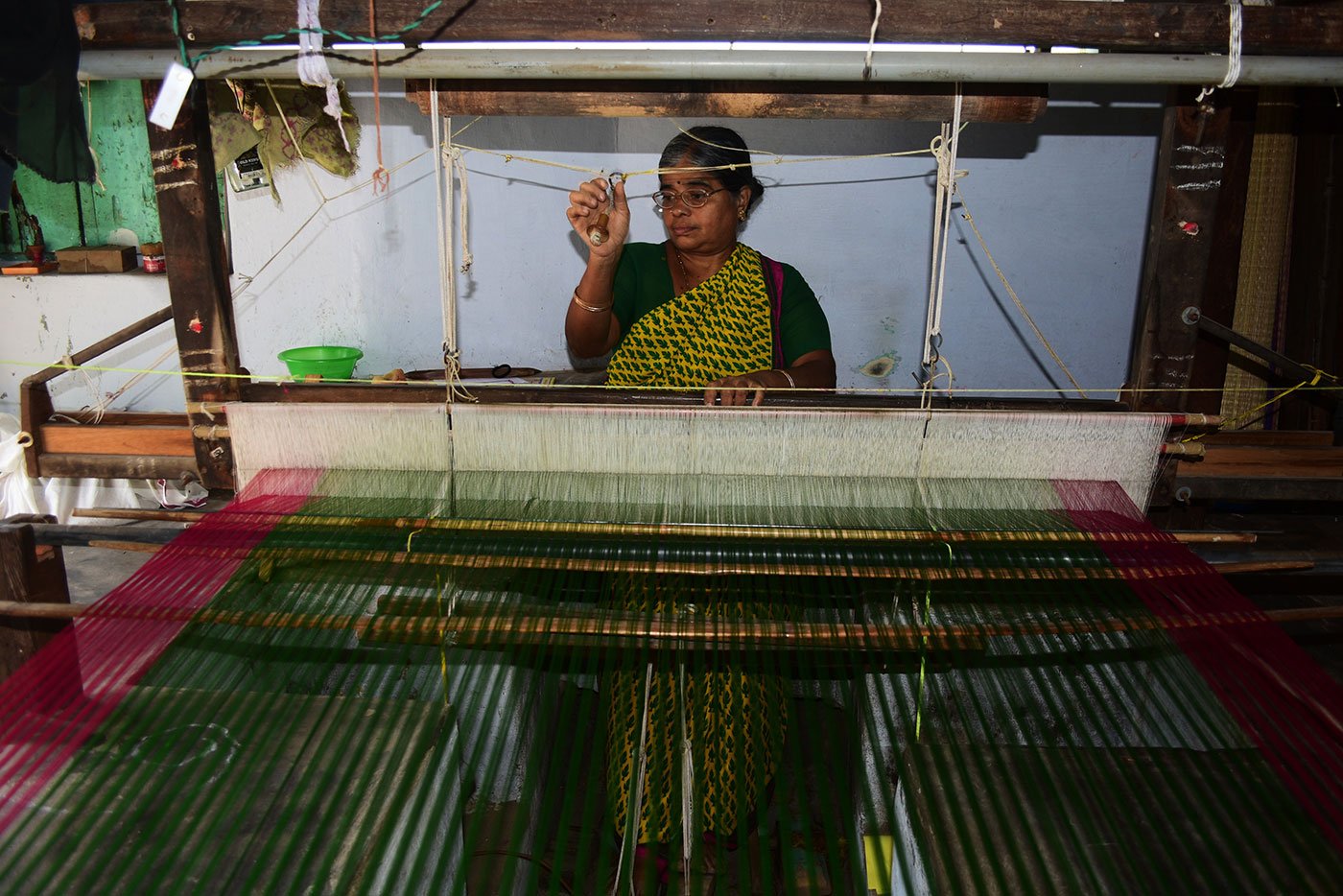 PHOTO • Anusha Sundar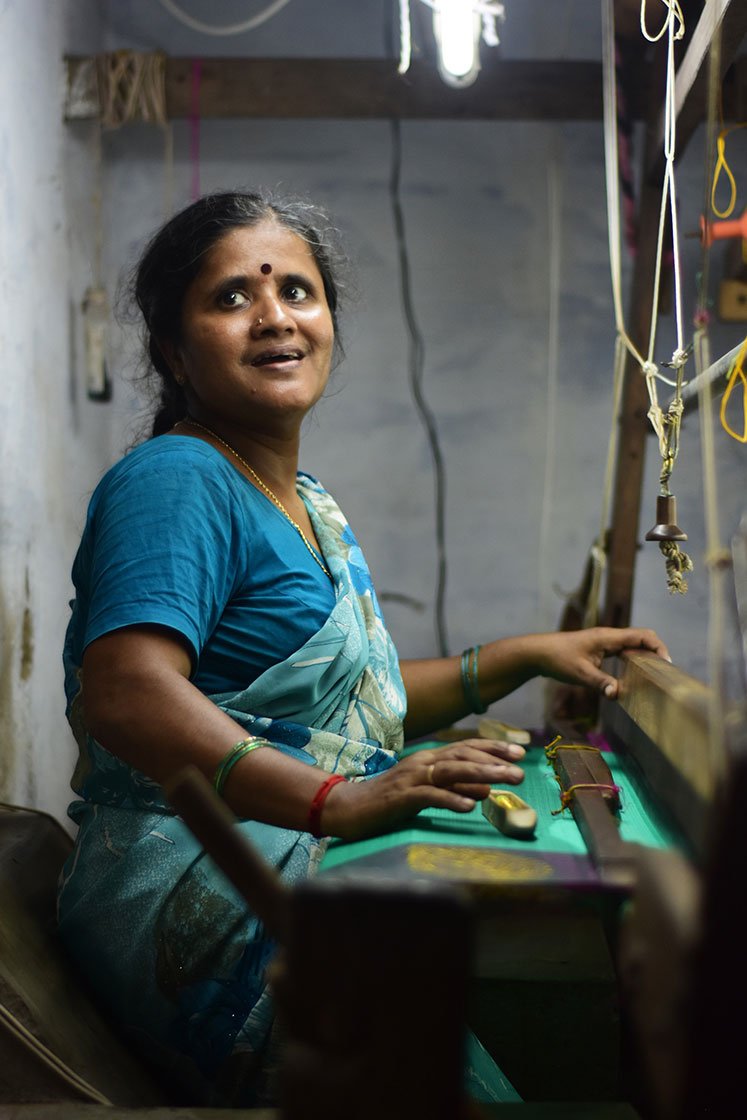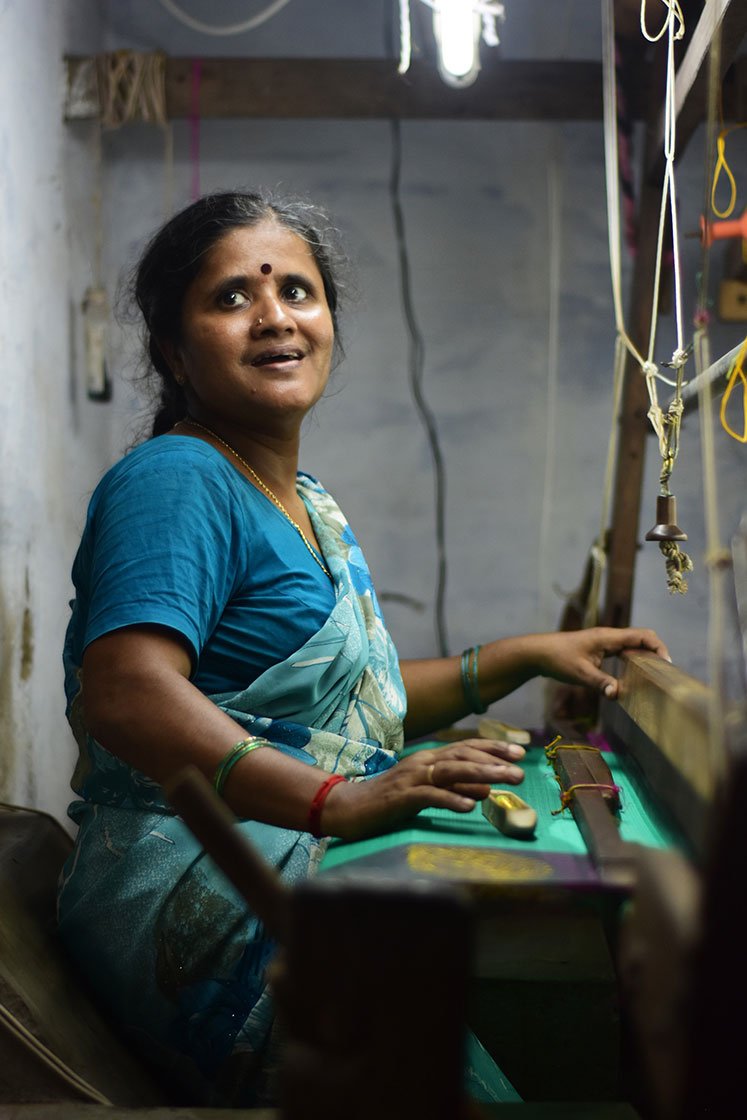 PHOTO • Anusha Sundar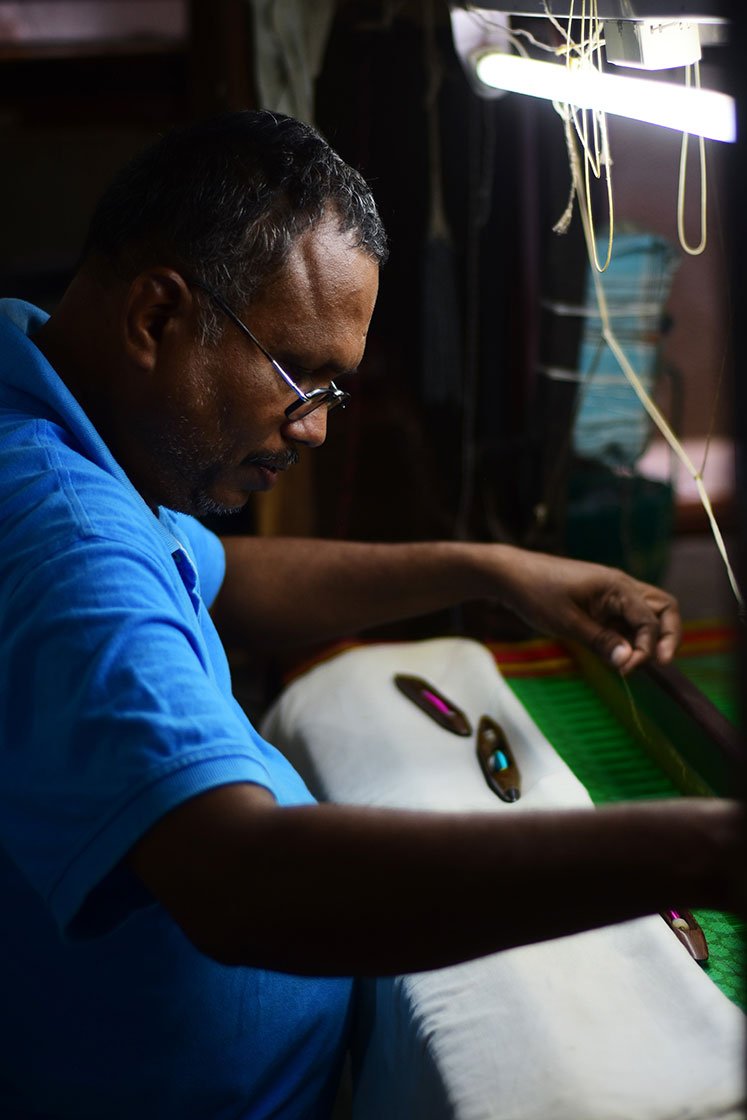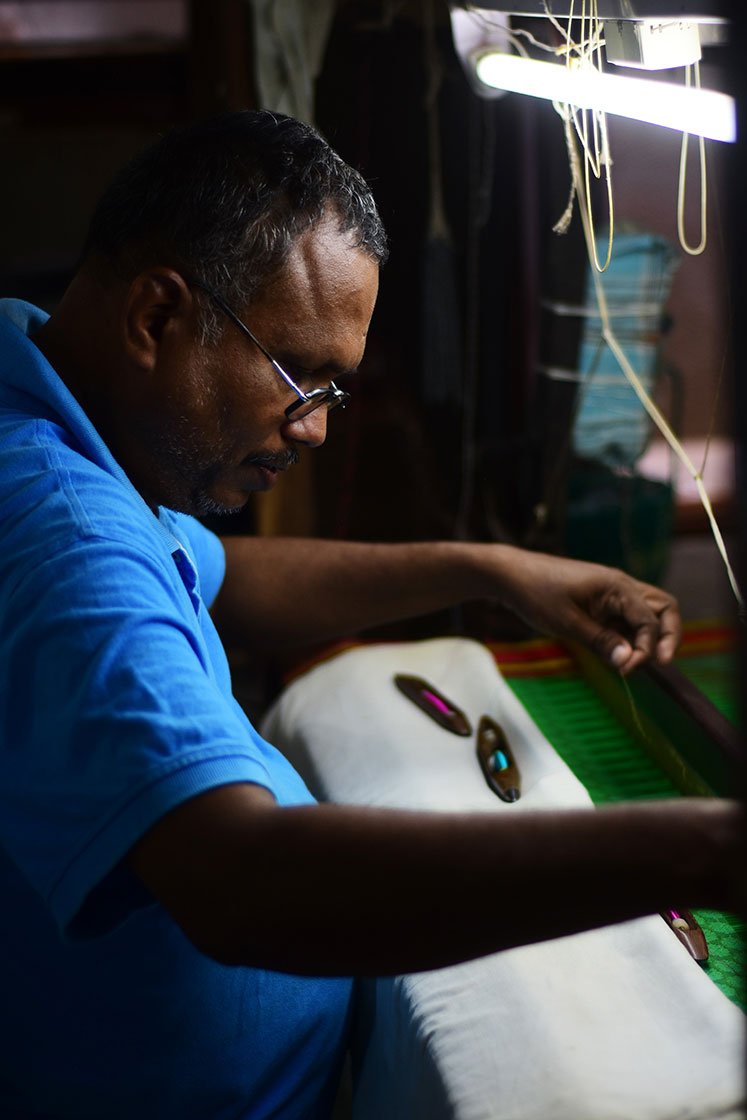 PHOTO • Anusha Sundar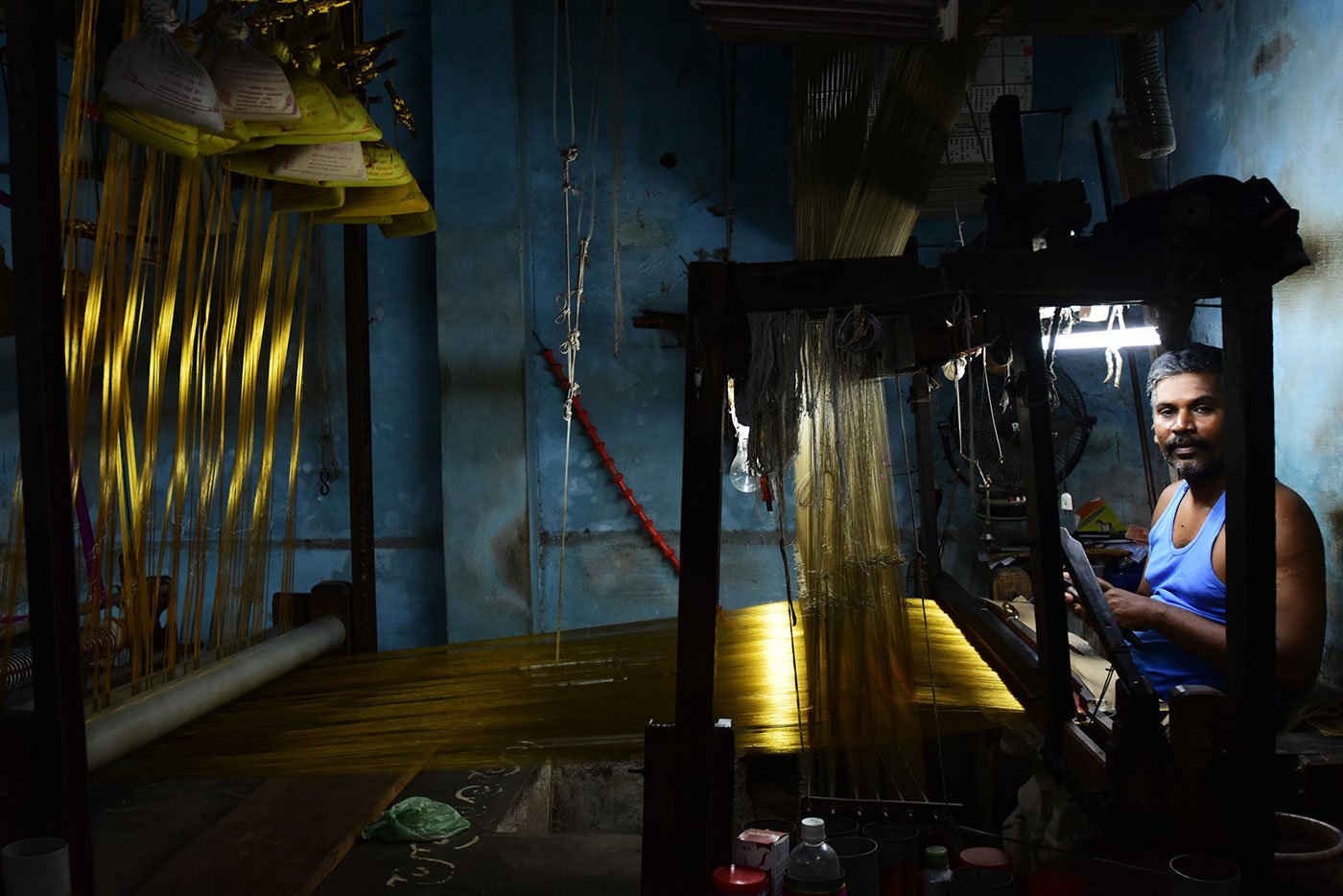 PHOTO • Anusha Sundar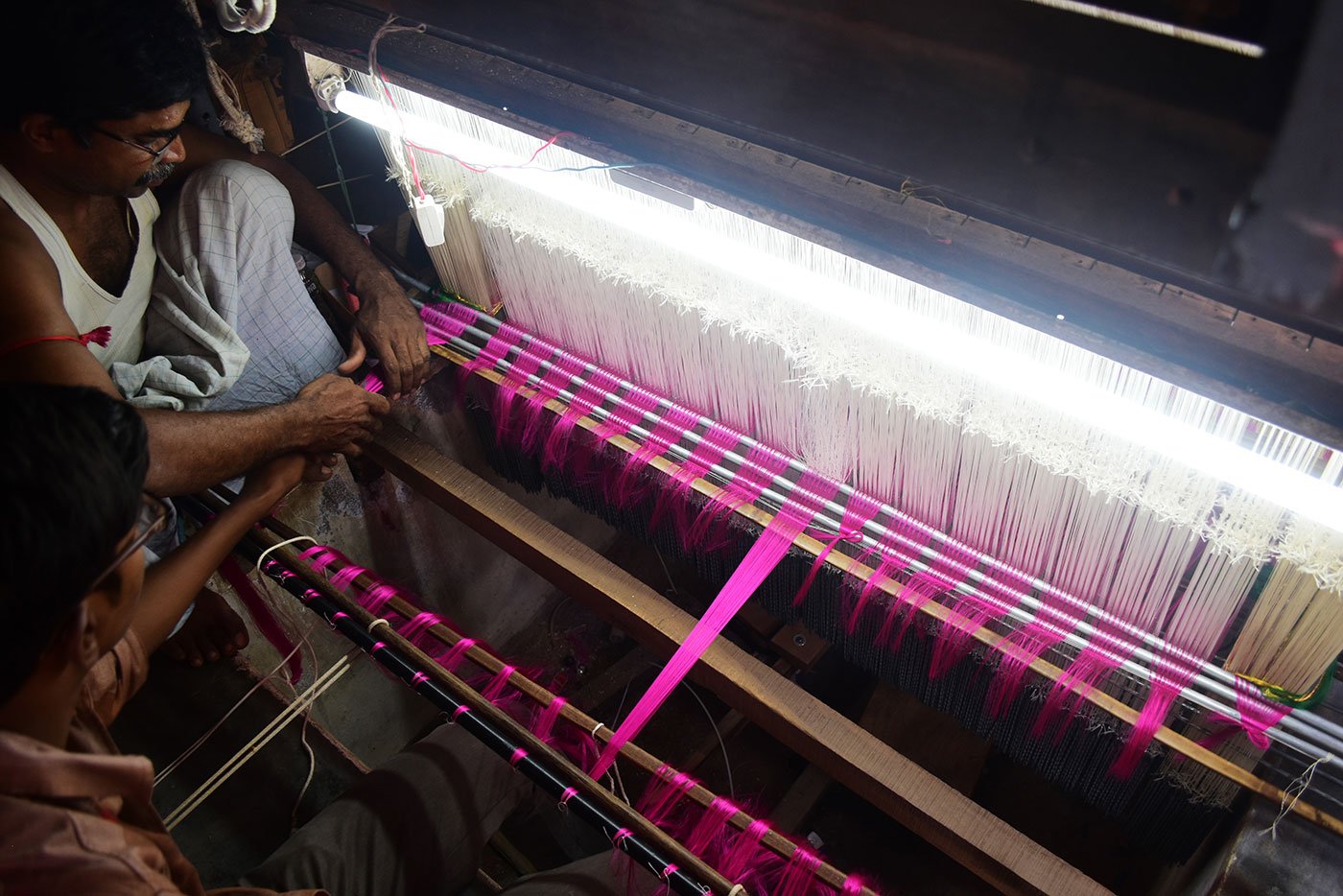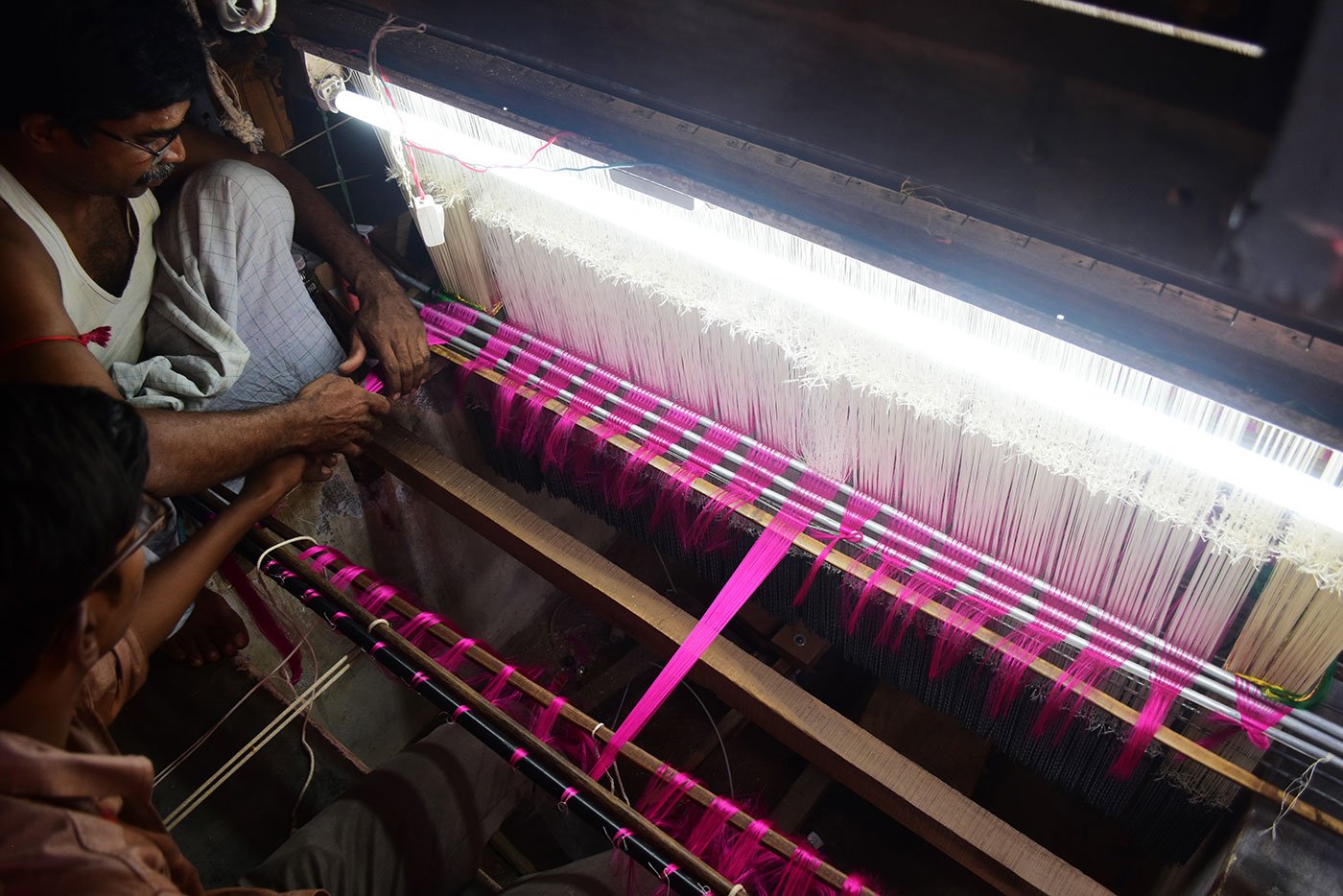 PHOTO • Anusha Sundar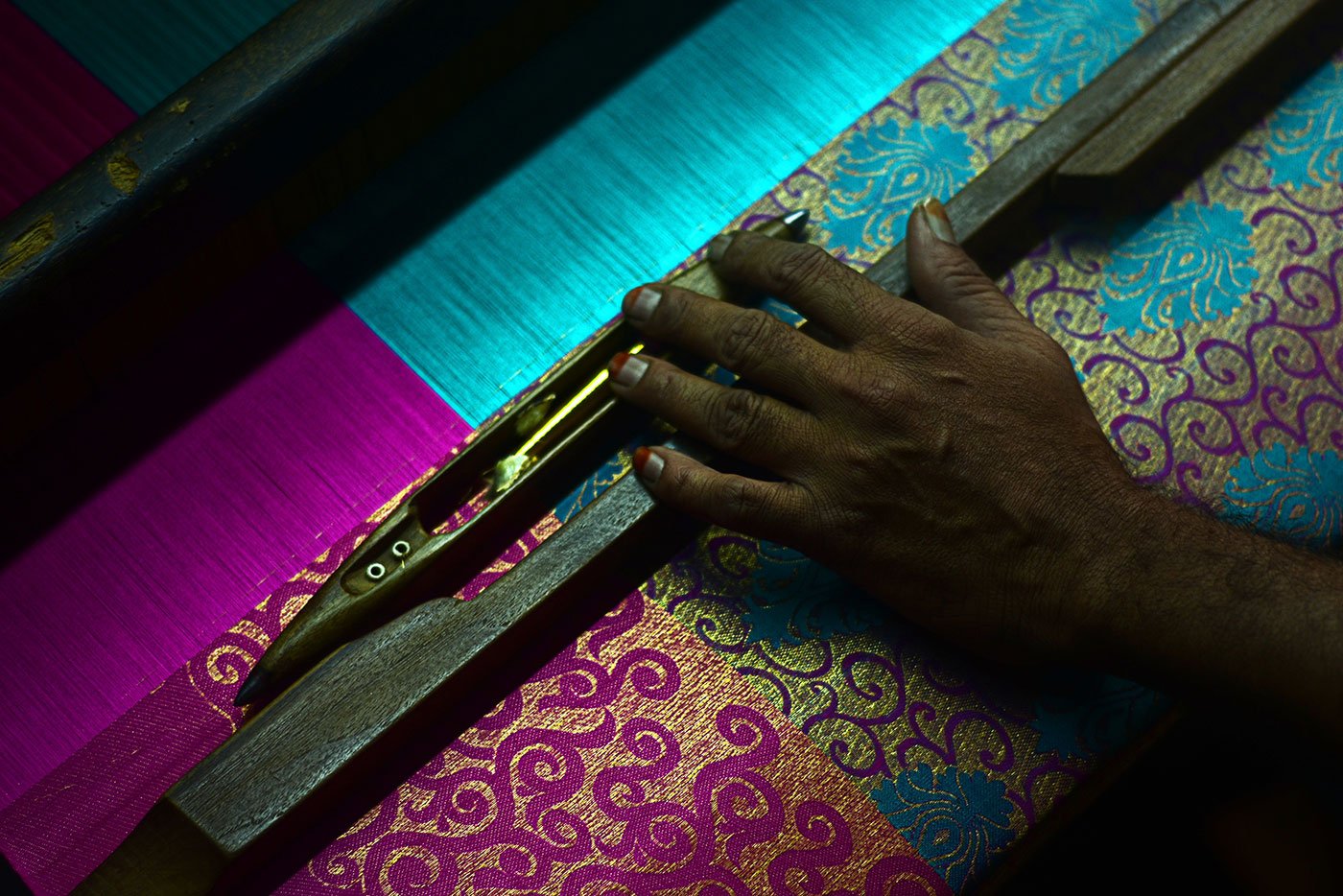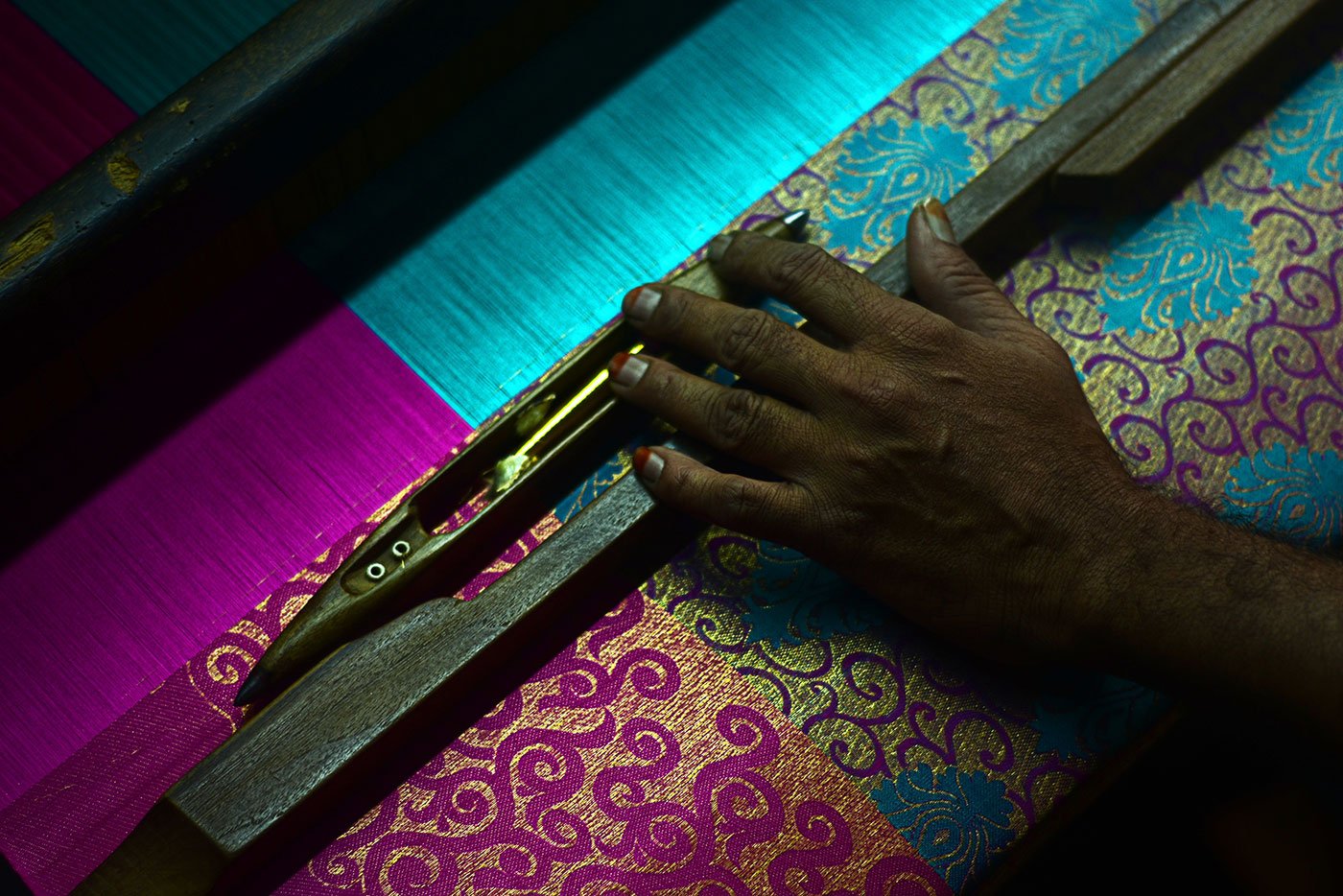 PHOTO • Anusha Sundar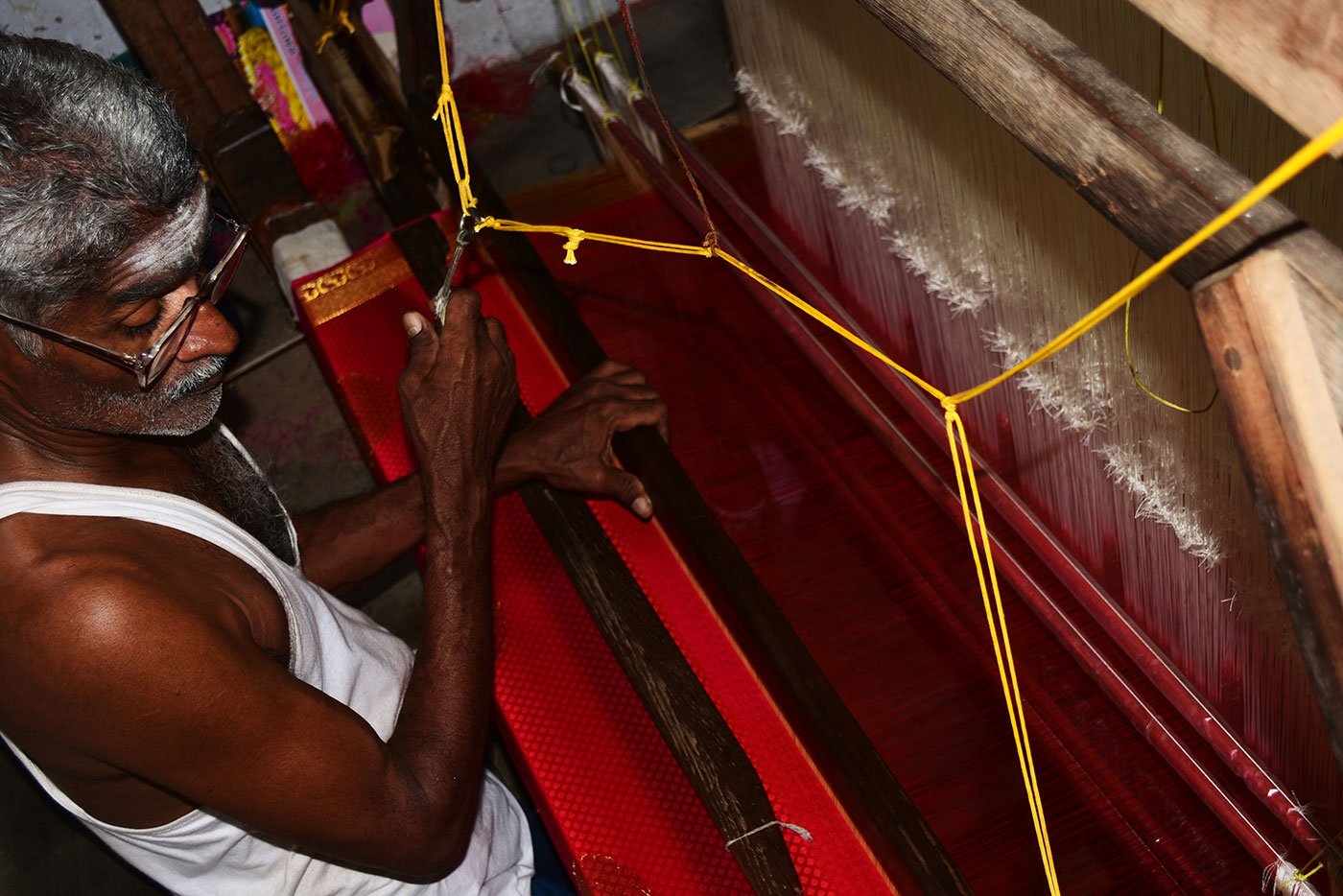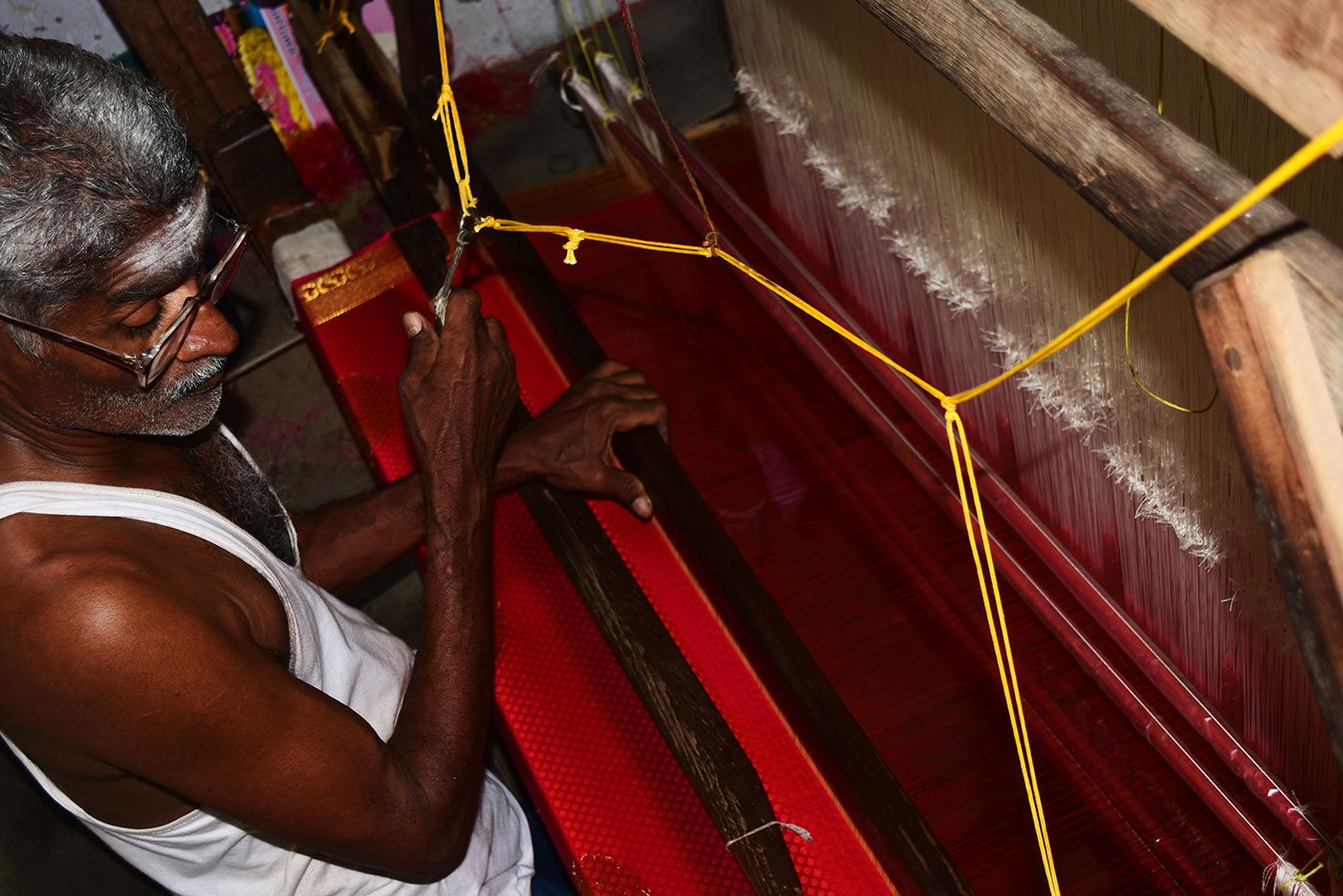 PHOTO • Anusha Sundar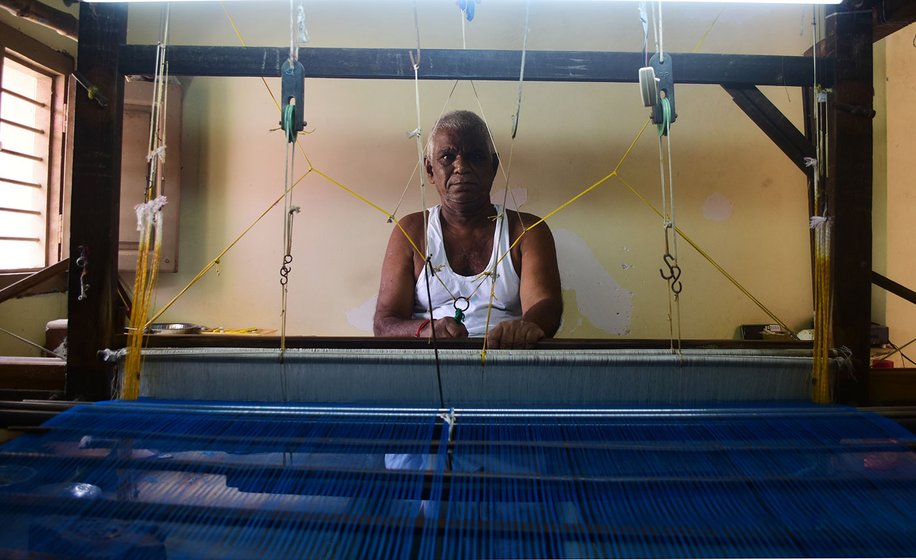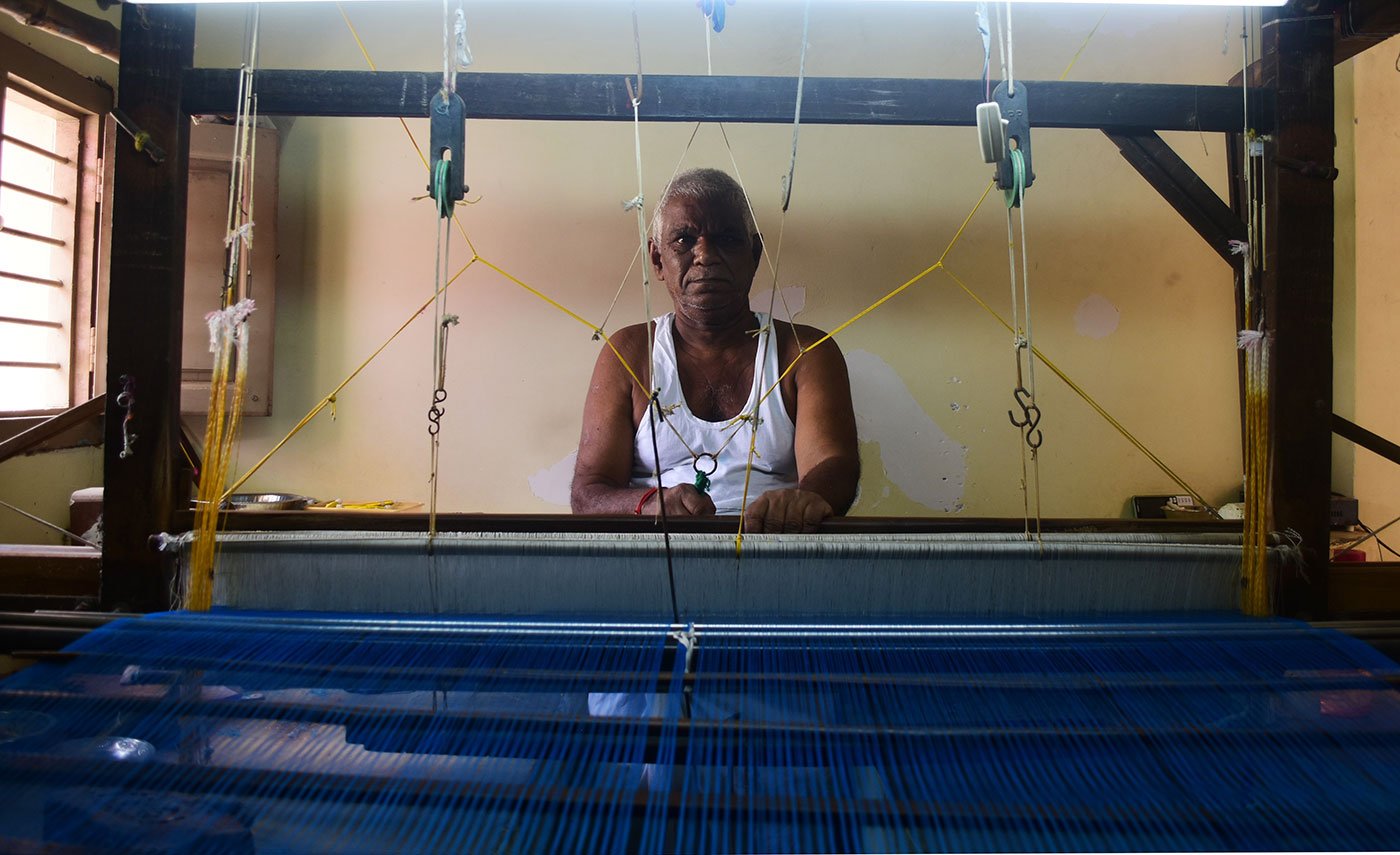 PHOTO • Anusha Sundar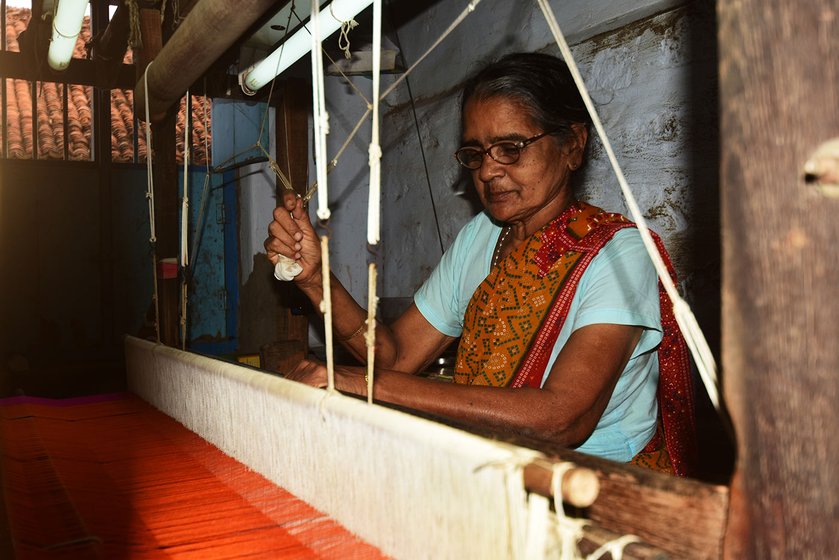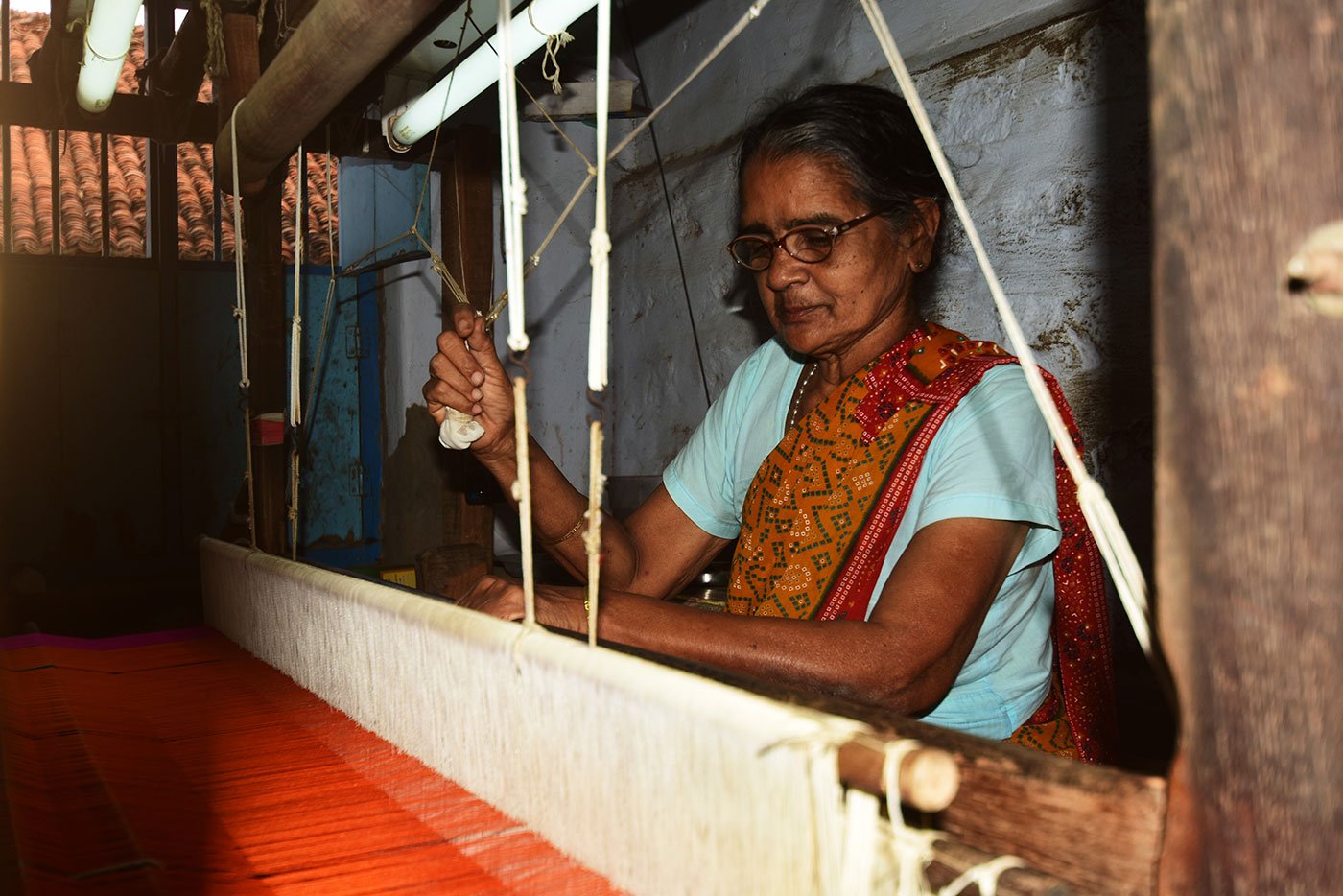 PHOTO • Anusha Sundar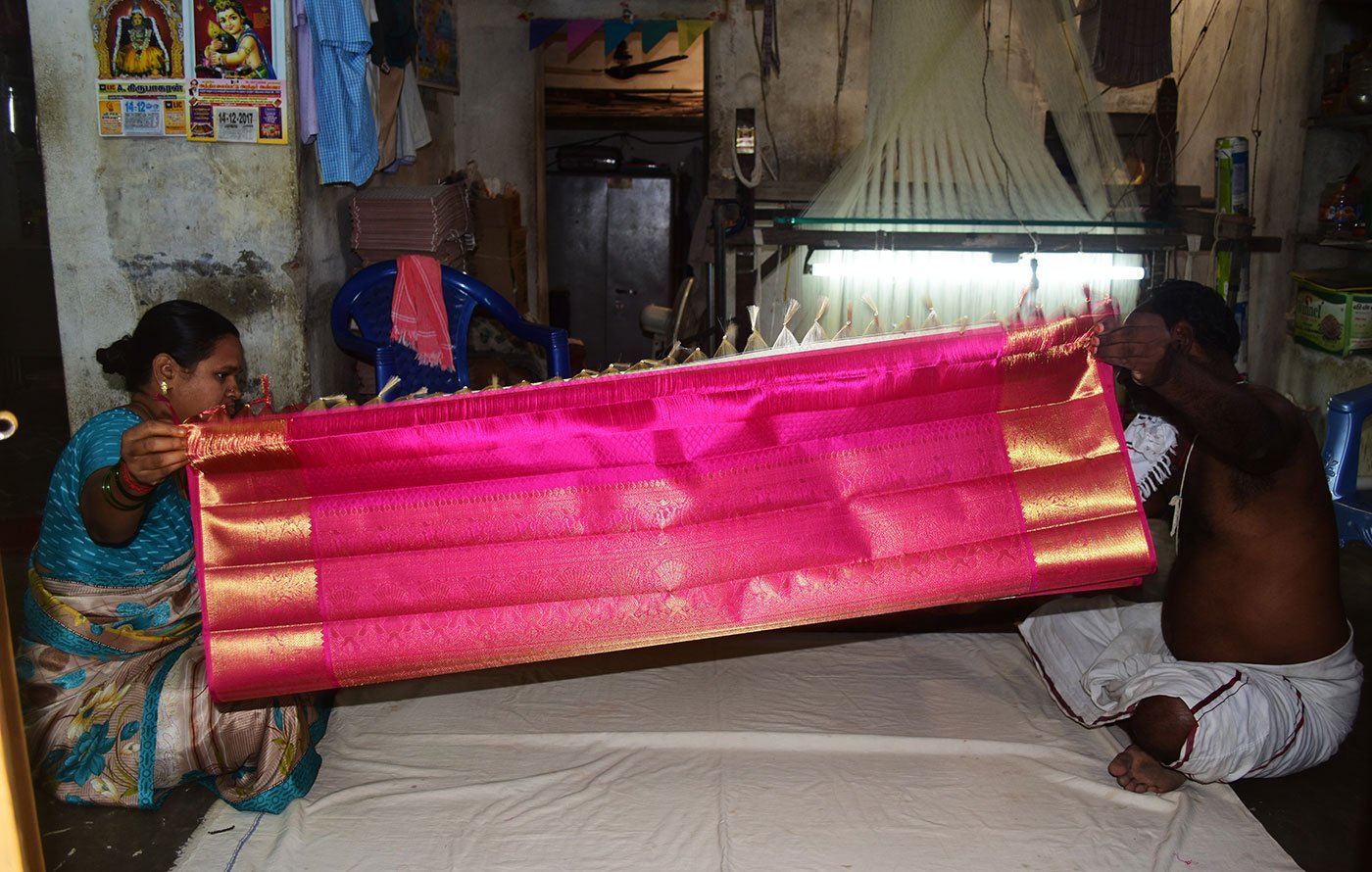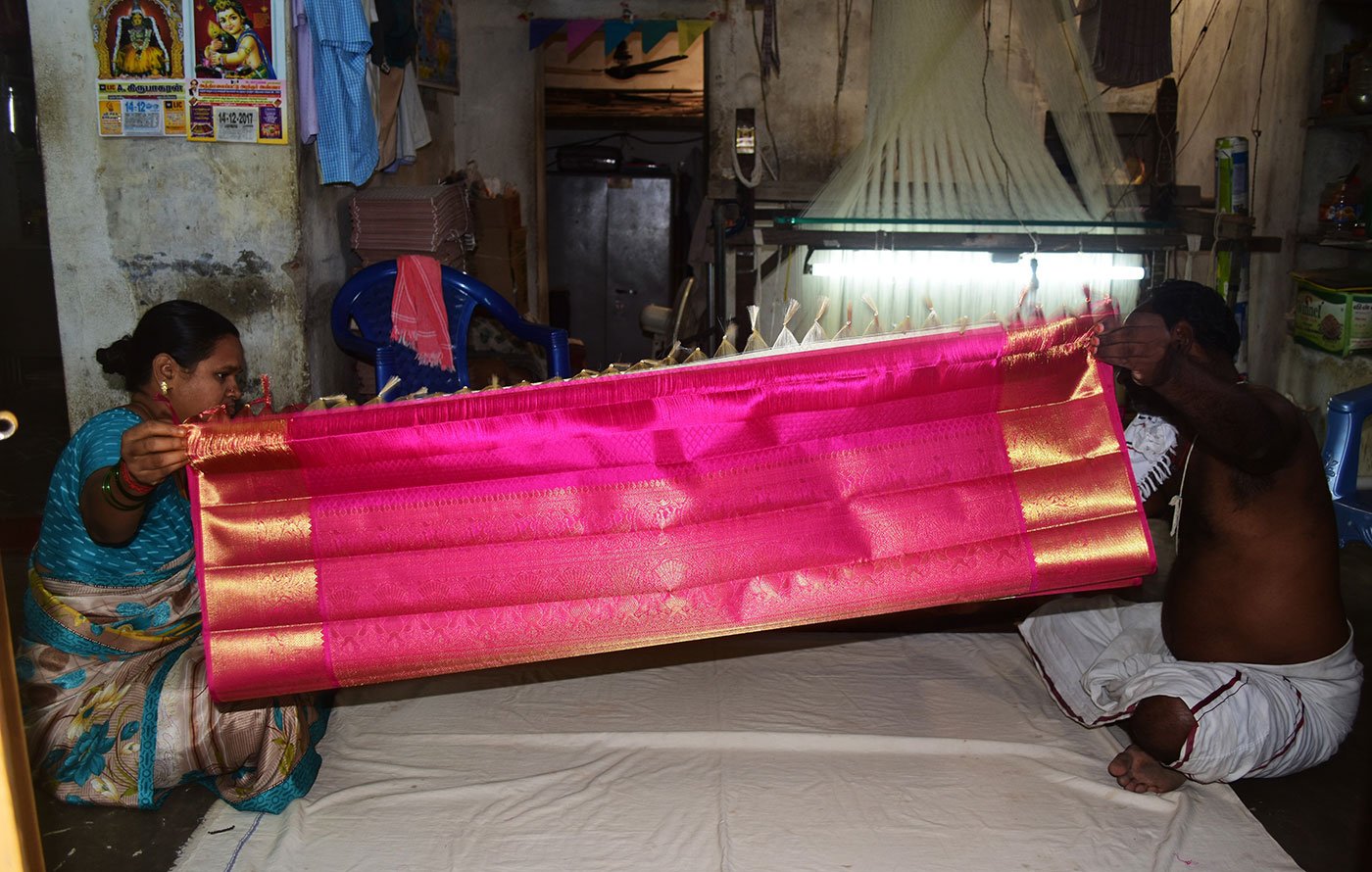 PHOTO • Anusha Sundar