"Farming in the river is more convenient - there is no stubble left after harvest and no weeds grow here."
Kunti Pane is from Ghodari village in district Mahasamund, and one of more than 50 to 60 farmers who farm on the bed of the Mahanadi river that flows from Pharsiya village near Nagri town in Dhamtari district. "I have been doing this for a decade now. My husband and I farm bhindi, beans and muskmelon here," says the 57-year-old.

She is speaking while seated in their makeshift grass shack – big enough for one person and strong enough to keep dry in a drizzle. But most importantly a place to spend the night on vigil to protect their farm from raiding cows and other animals.
The bridge over the Mahanadi links the villages of Paragaon in Raipur district and Ghodari in Mahasamund district. One sees what appear to be green patches flowing under the bridge. Farmers from both villages have divided the sandy river bed among themselves to farm from December till the first rains in end-May.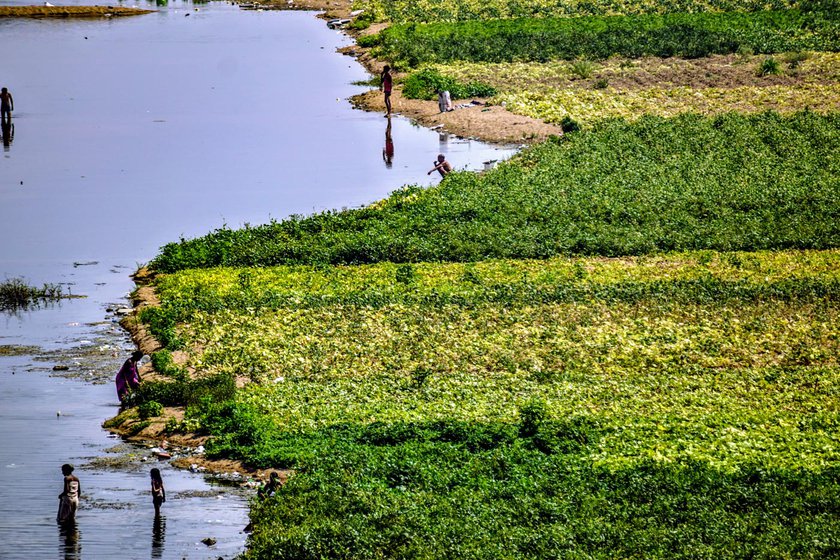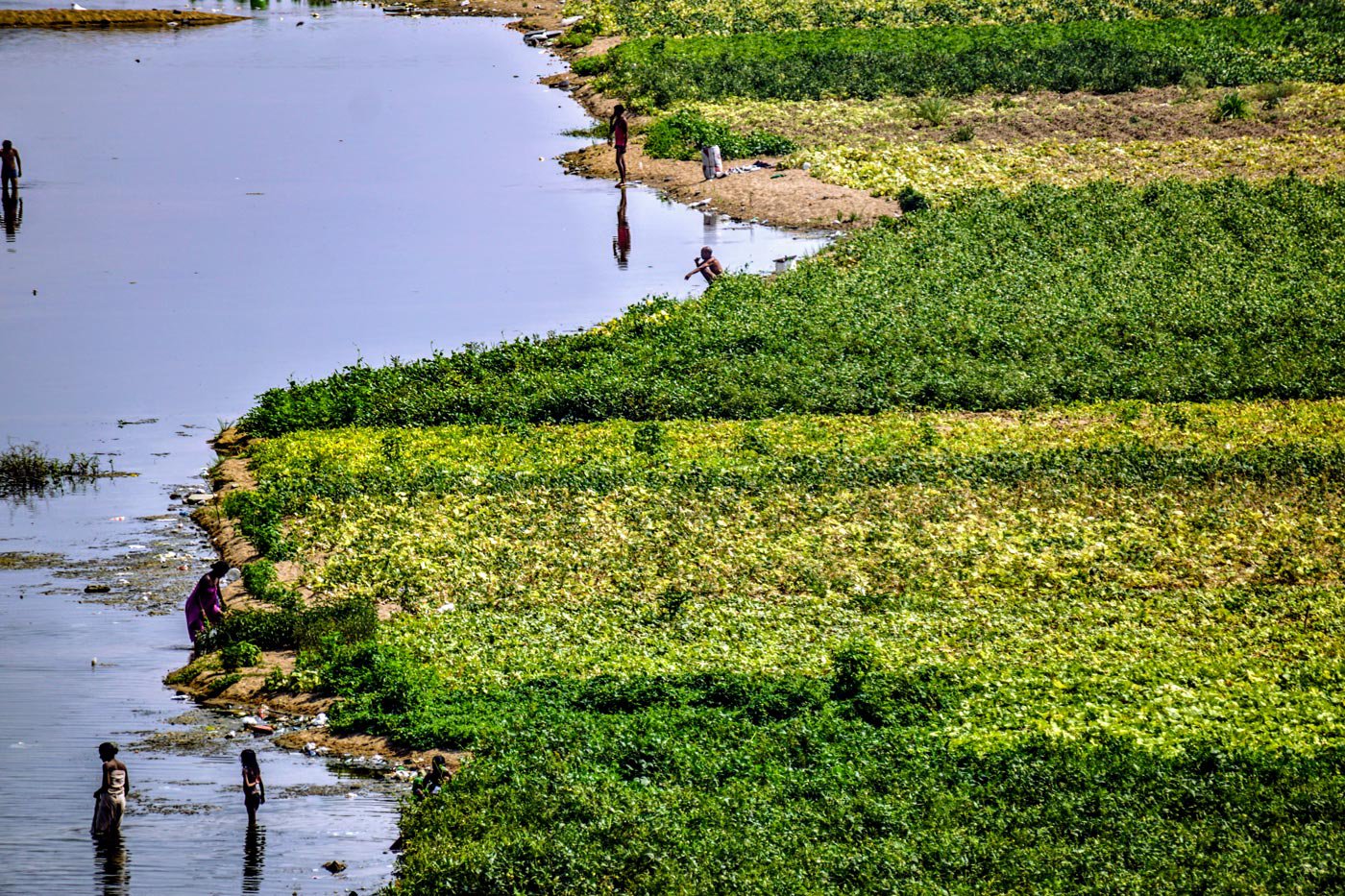 PHOTO • Prajjwal Thakur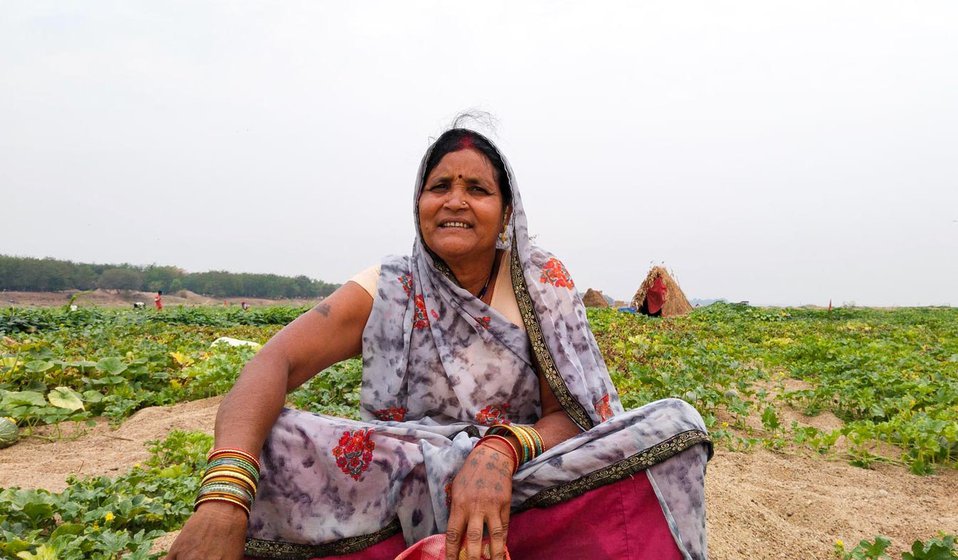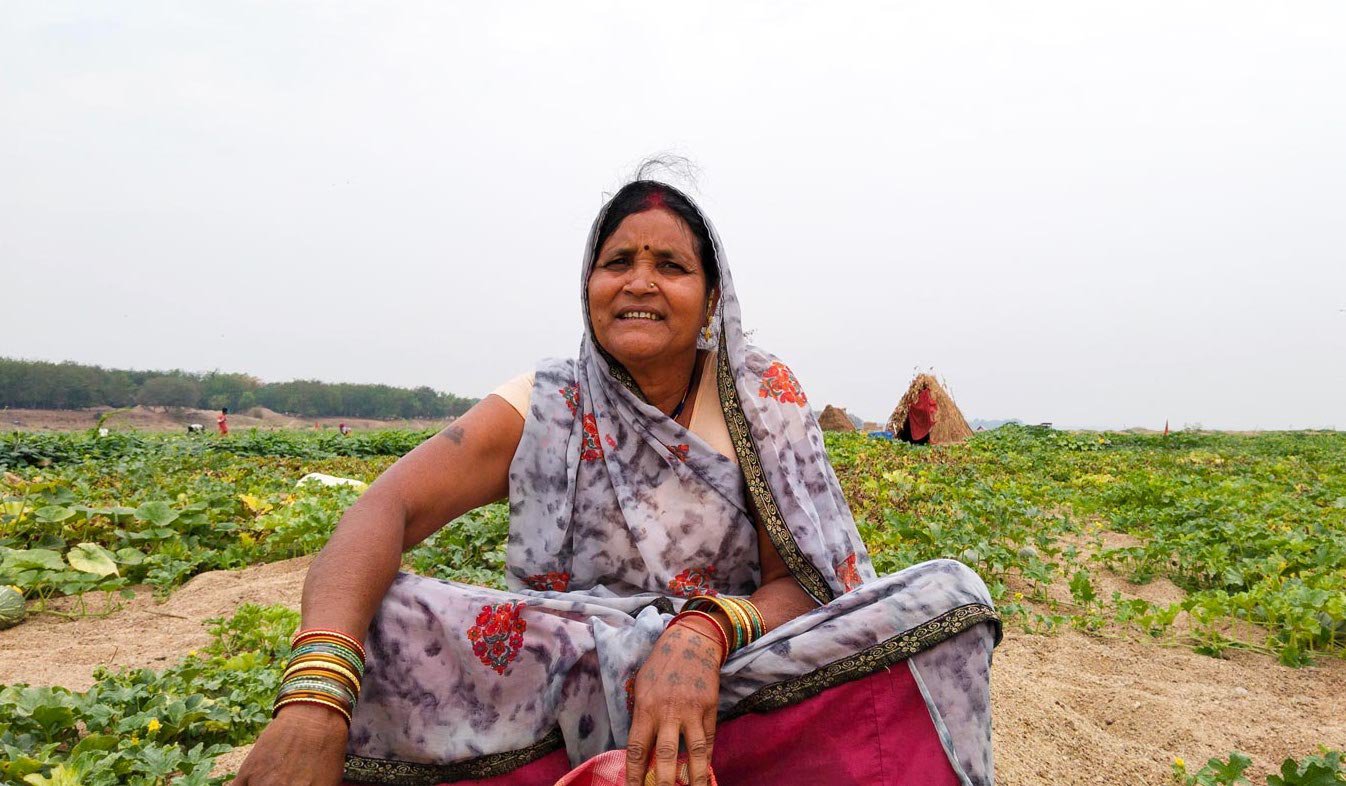 PHOTO • Prajjwal Thakur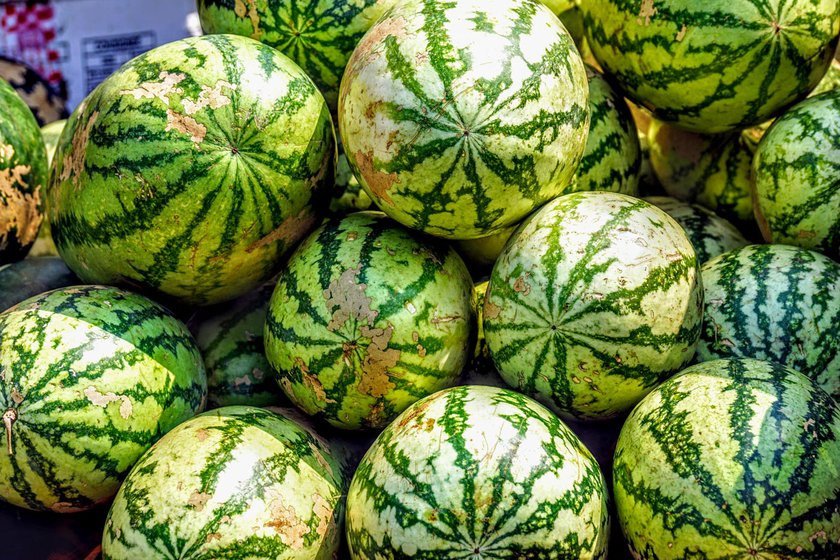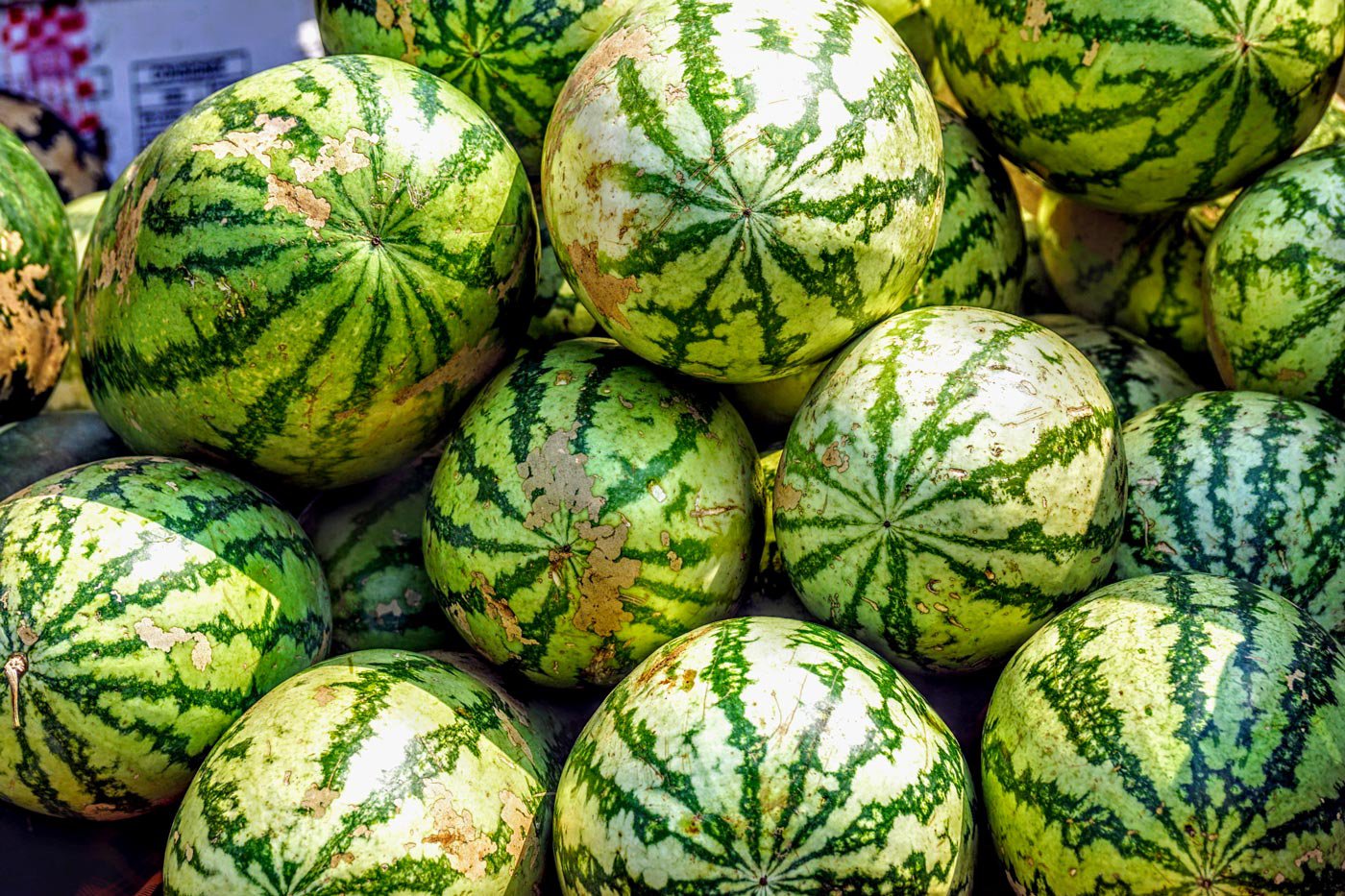 PHOTO • Prajjwal Thakur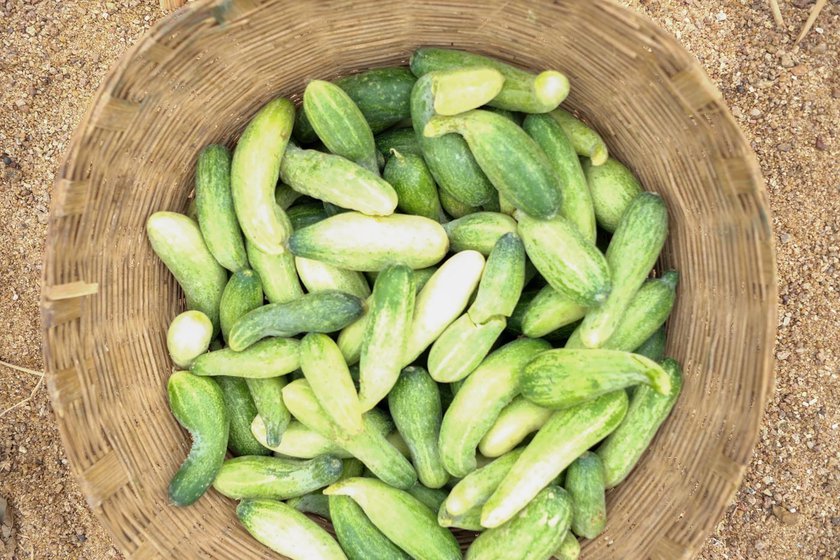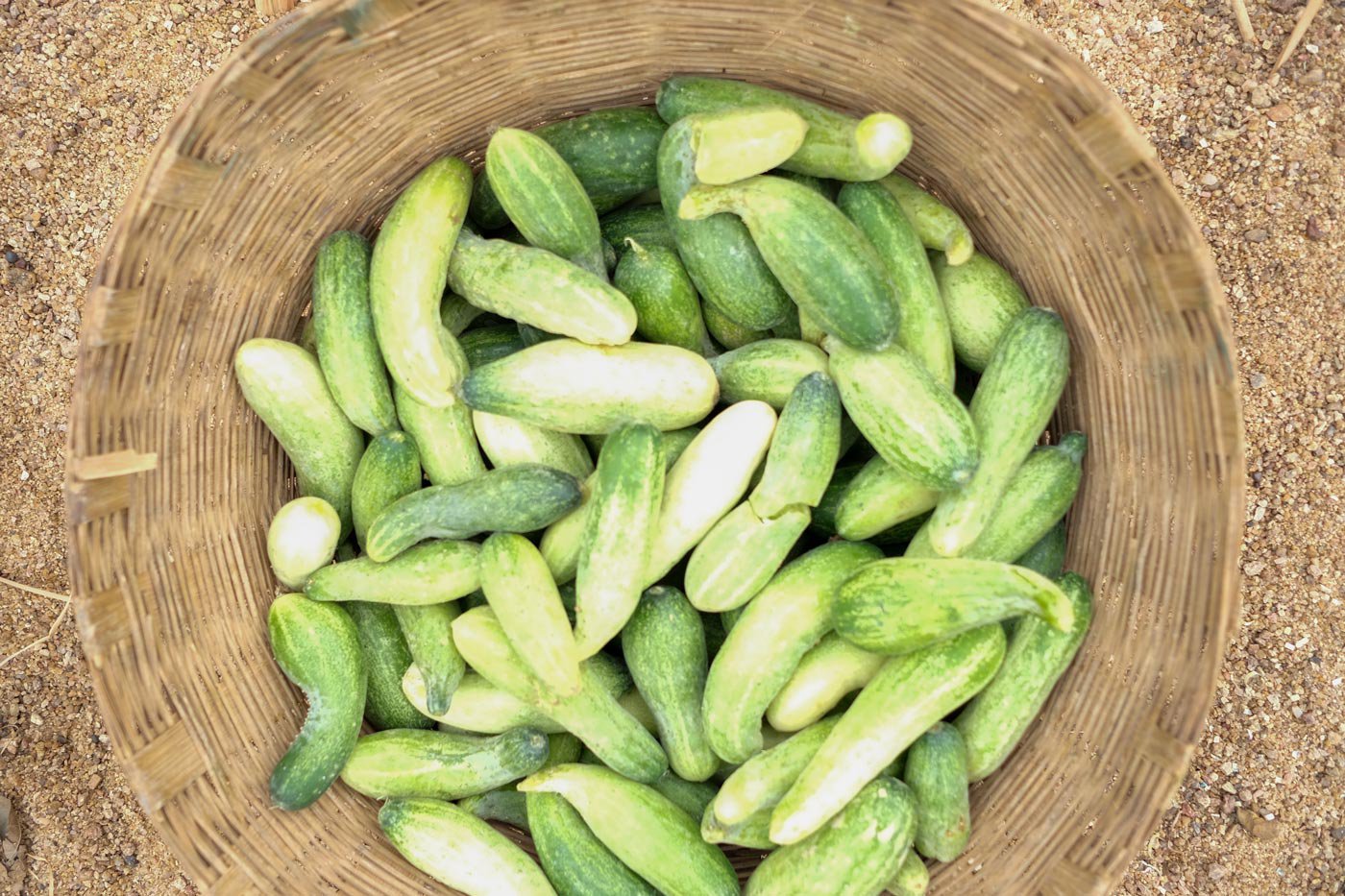 PHOTO • Prajjwal Thakur
"We own one acre of land in the village," she tells us, but prefers farming here.

"For our one field, the fertilisers, seeds, labour and transportation costs come to around 30,000-40,000 rupees. We have around 50,000 rupees after all these expenses," says Kunti.
A member of the Kumhar community (listed as OBC in Chhattisgarh), she says the community's traditional occupation is pottery and sculpting. Kunti makes pots during the festivals of Diwali and Pola. "I like pottery more but cannot do it throughout the year," she adds. Pola is celebrated by farmers in Maharashtra and Chhattisgarh. In this festival, bulls and oxen are centrestage and their crucial role in agriculture and farming is celebrated. It usually falls in the month of August.
Jagdish Chakradhari is a 29-year-old graduate who works in a rock quarry in Paragaon village of Chhura block in Raipur district. He started working on the family's patch on the river bed in the last four years to supplement his income. He has been working in a quarry from his student days to support his family, earning a daily wage of Rs. 250.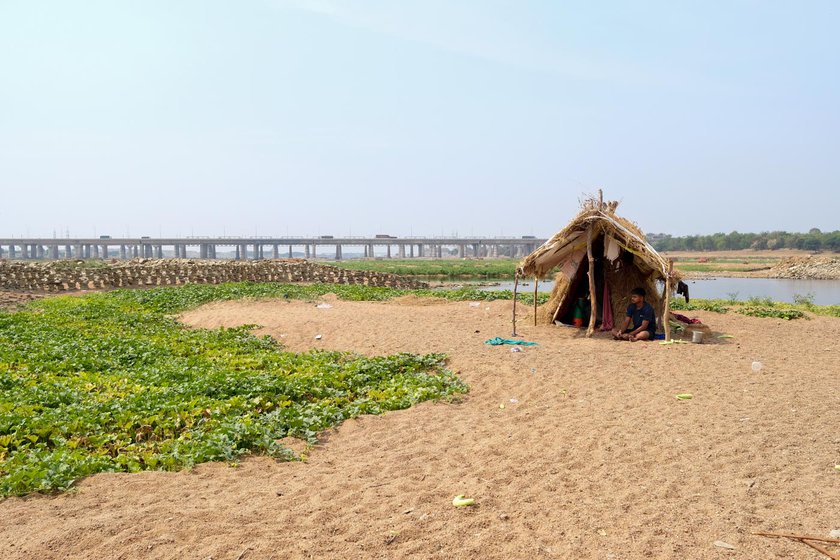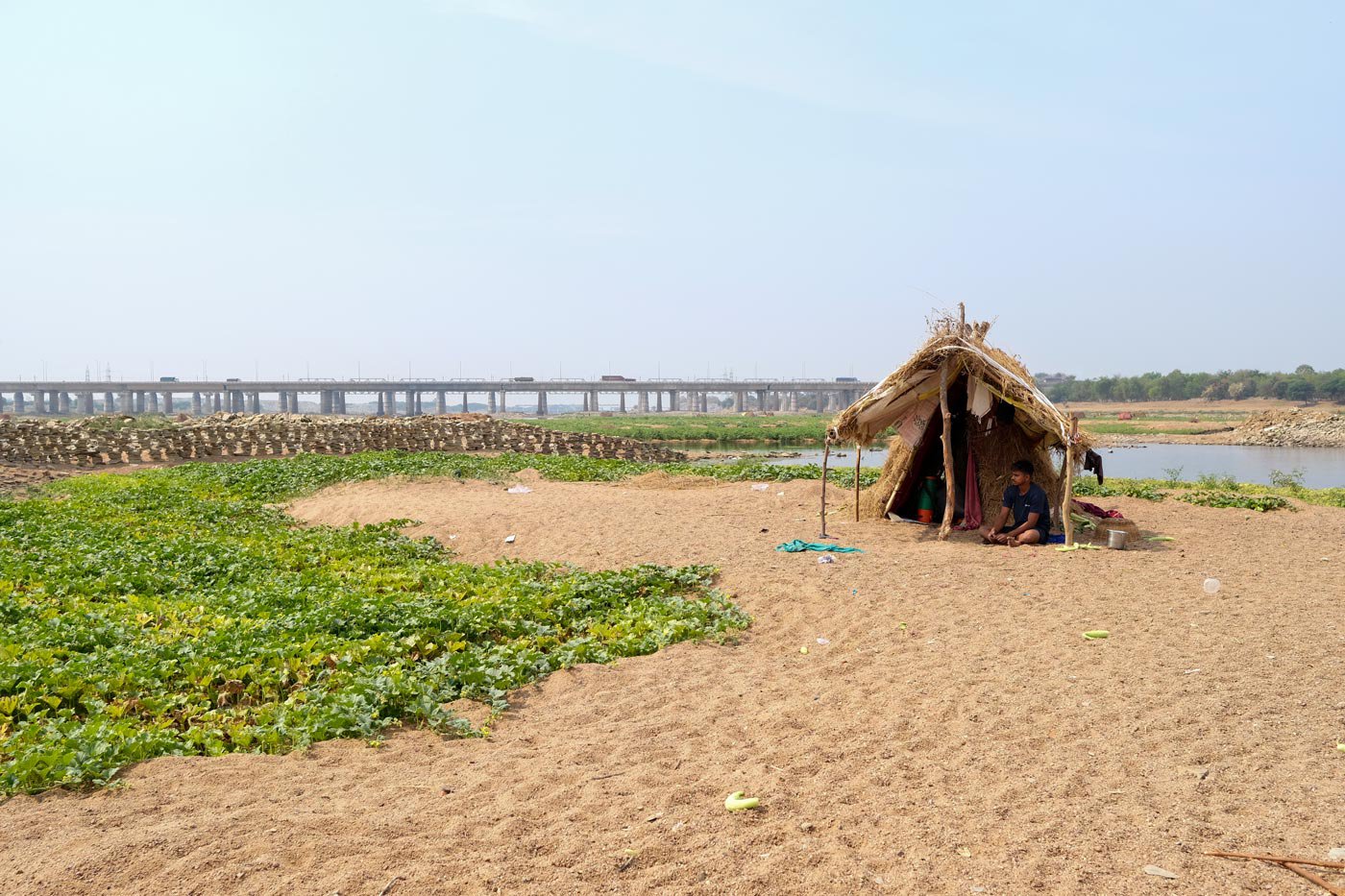 PHOTO • Prajjwal Thakur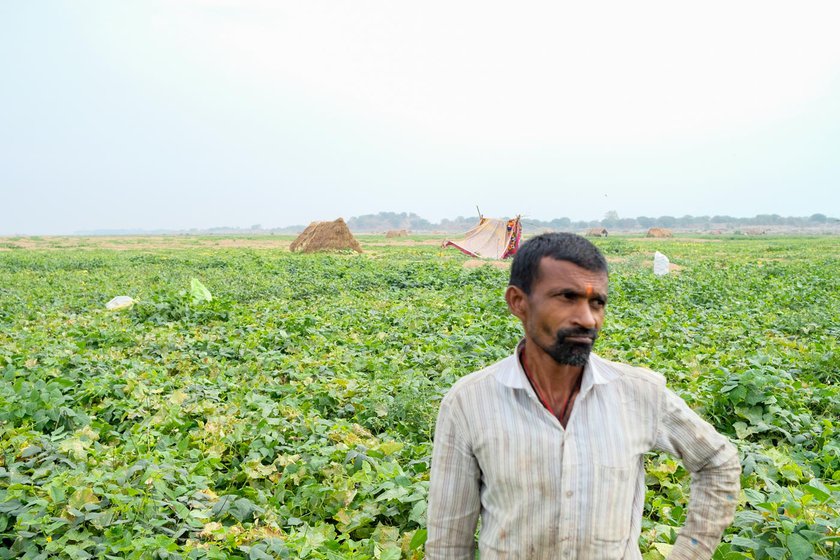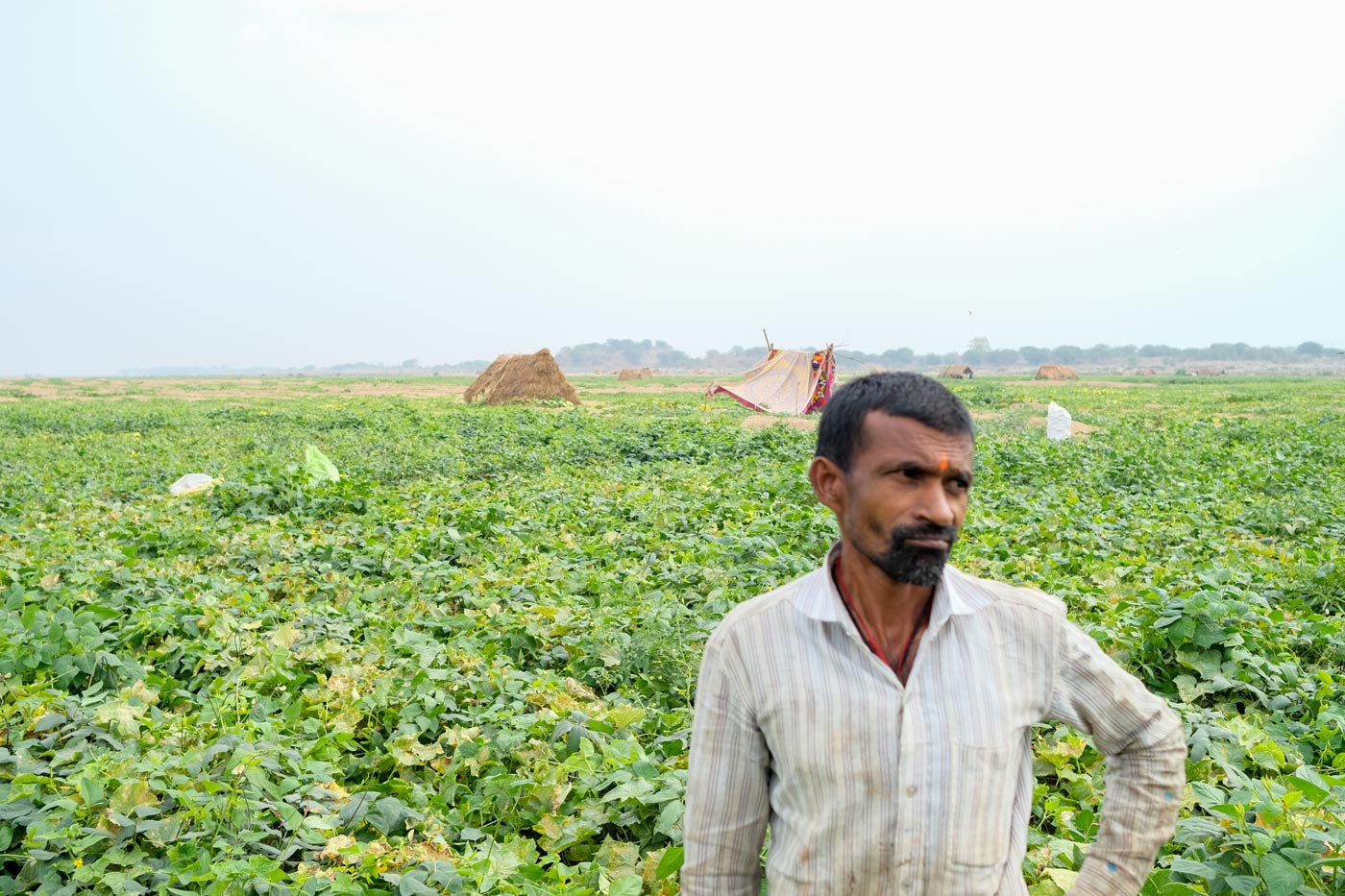 PHOTO • Prajjwal Thakur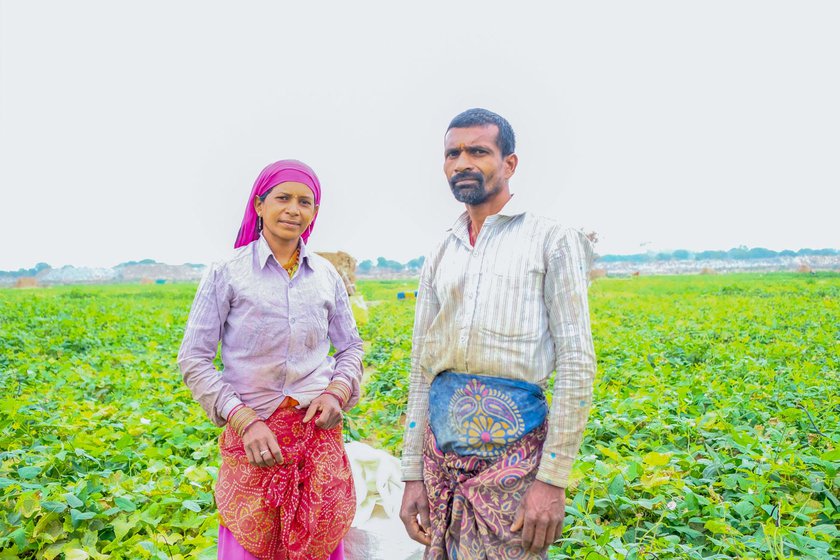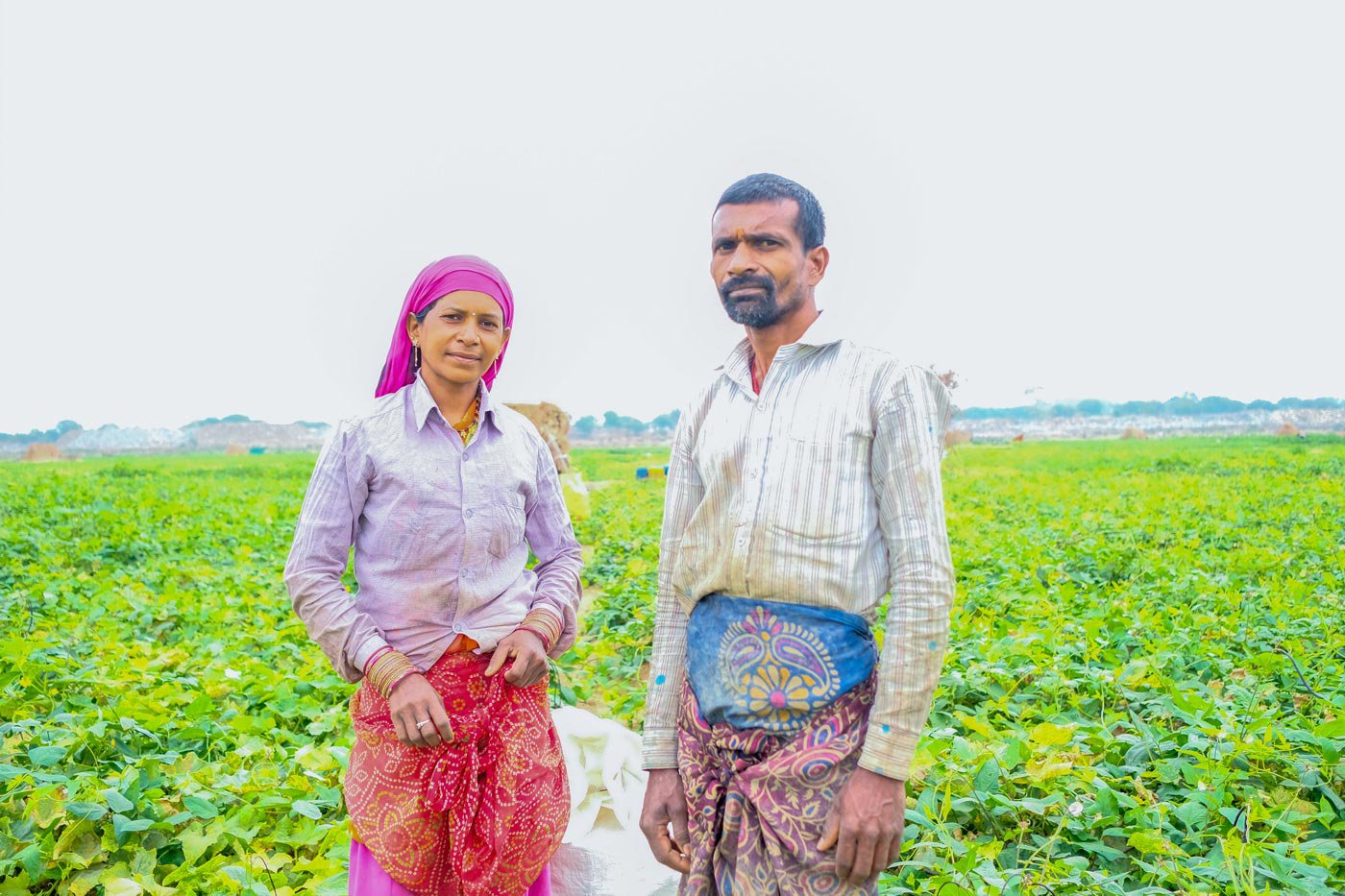 PHOTO • Prajjwal Thakur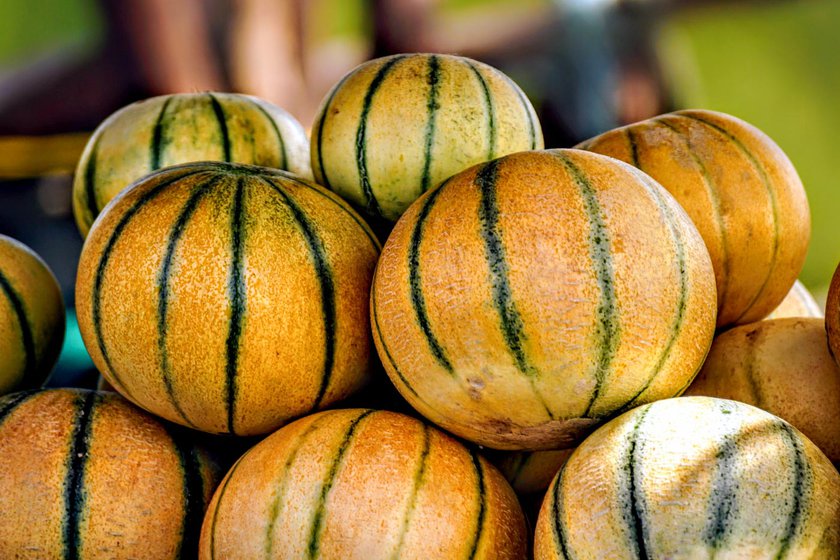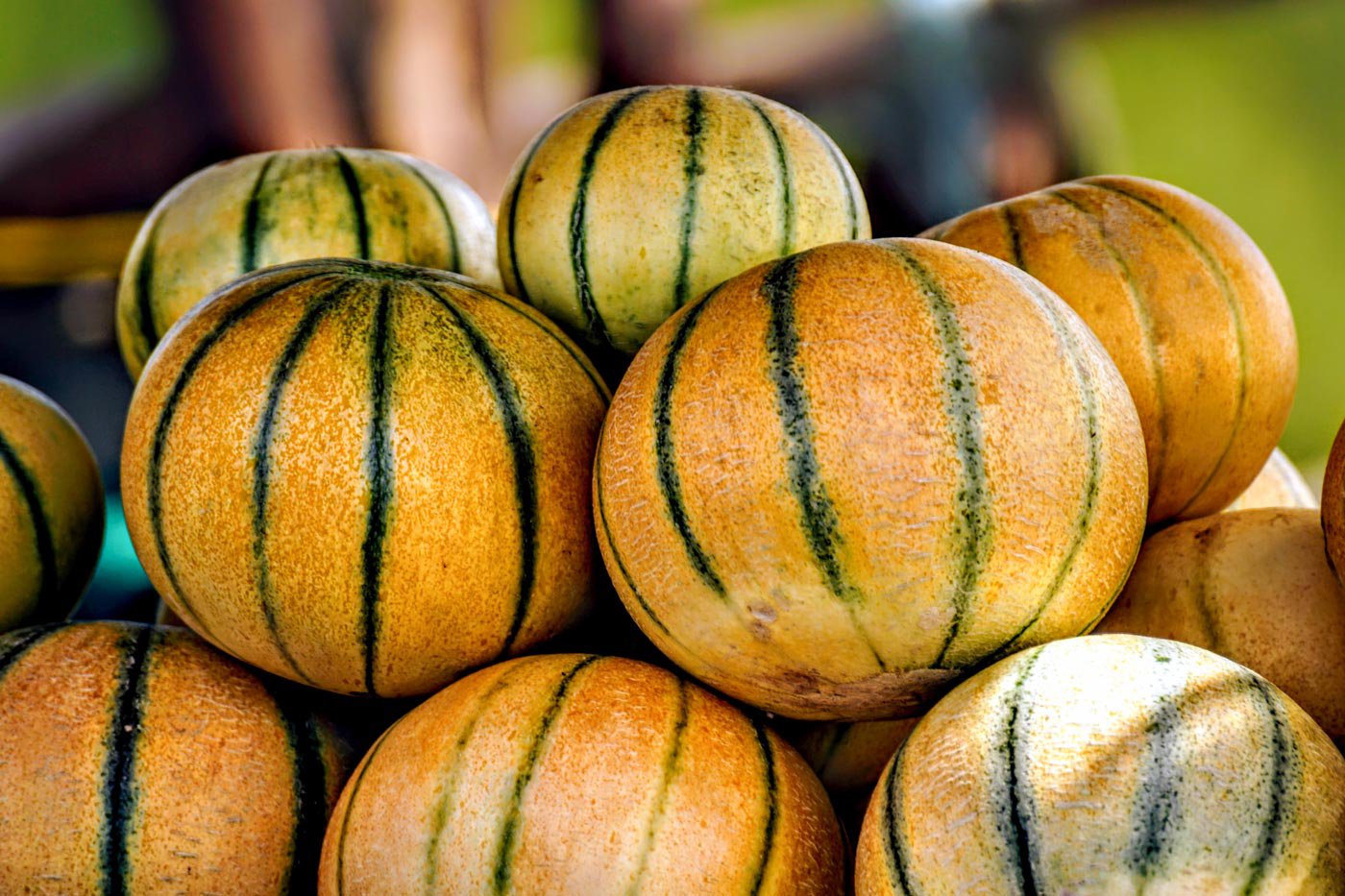 PHOTO • Prajjwal Thakur
His father, Shatrughan Chakradhari, 55, and mother Dularibai Chakradhari, 50, and 18-year-old sister, Tejaswari, also work on the fields in the Mahanadi. The Chakradhari family are also from the Kumhar community but they do not do any pottery as, "I cannot earn much with it," says Jagdish.

Indraman Chakradhari, 40 is another Kumhar also from Paragaon. He sculpts idols of goddess Durga and Lord Ganesh during festivals and says he can earn a lakh of rupees a year from this work.
"I do not want my son to become a farmer like me. He can do anything to get a job or something else. He is studying in Class 11 and also learning how to use a computer. He helps out on the field, but farming earns just enough to feed one," says Indraman.
His wife, Rameshwari Chakradhari works in the fields and also makes pots and does sculpting of idols: "After my marriage I was working as a daily wage labourer. I prefer this as we are working on our own and not for someone else."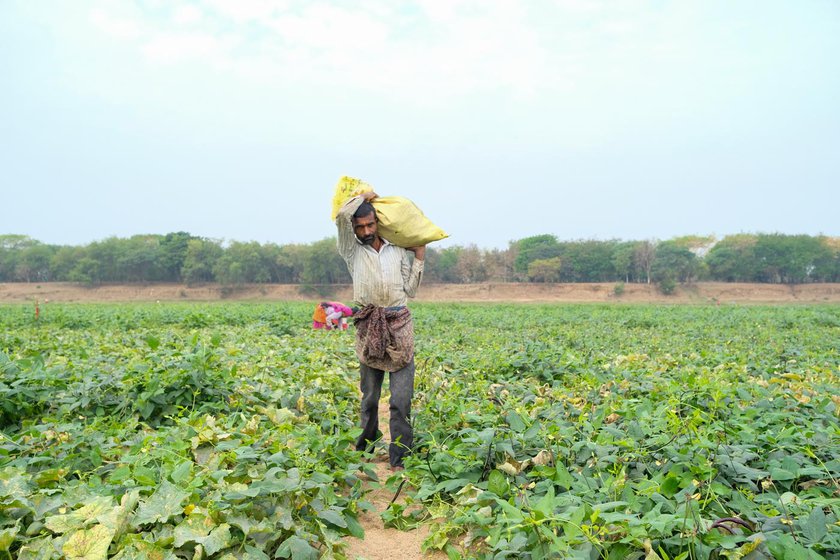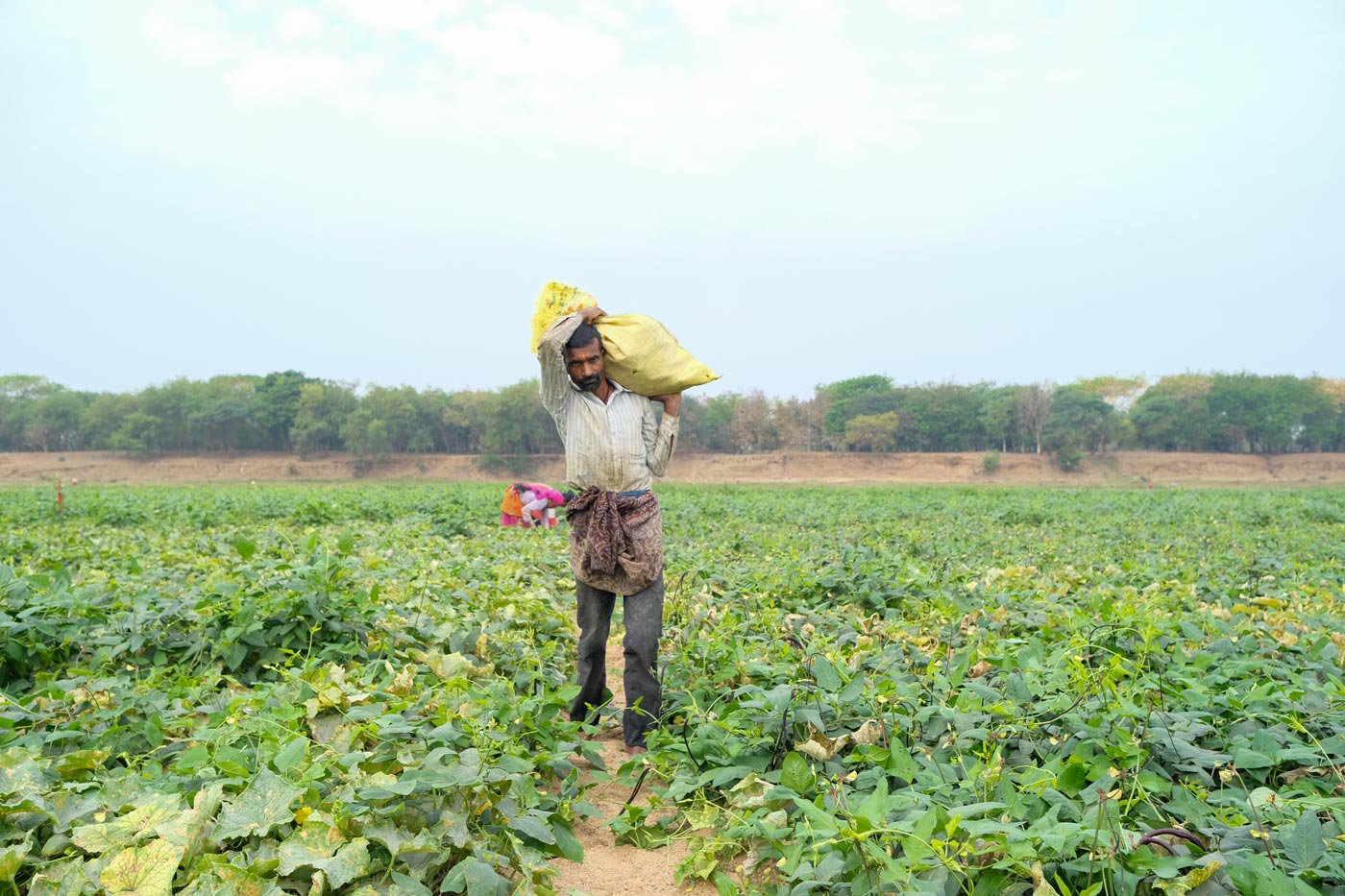 PHOTO • Prajjwal Thakur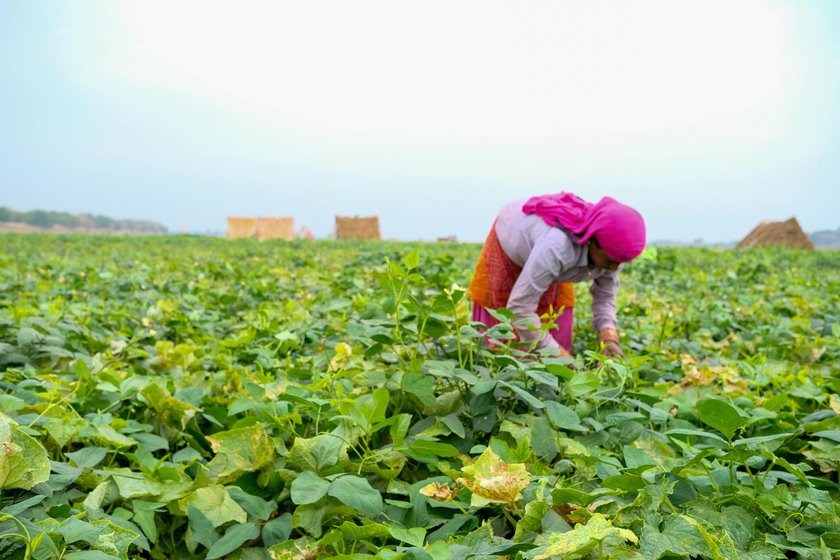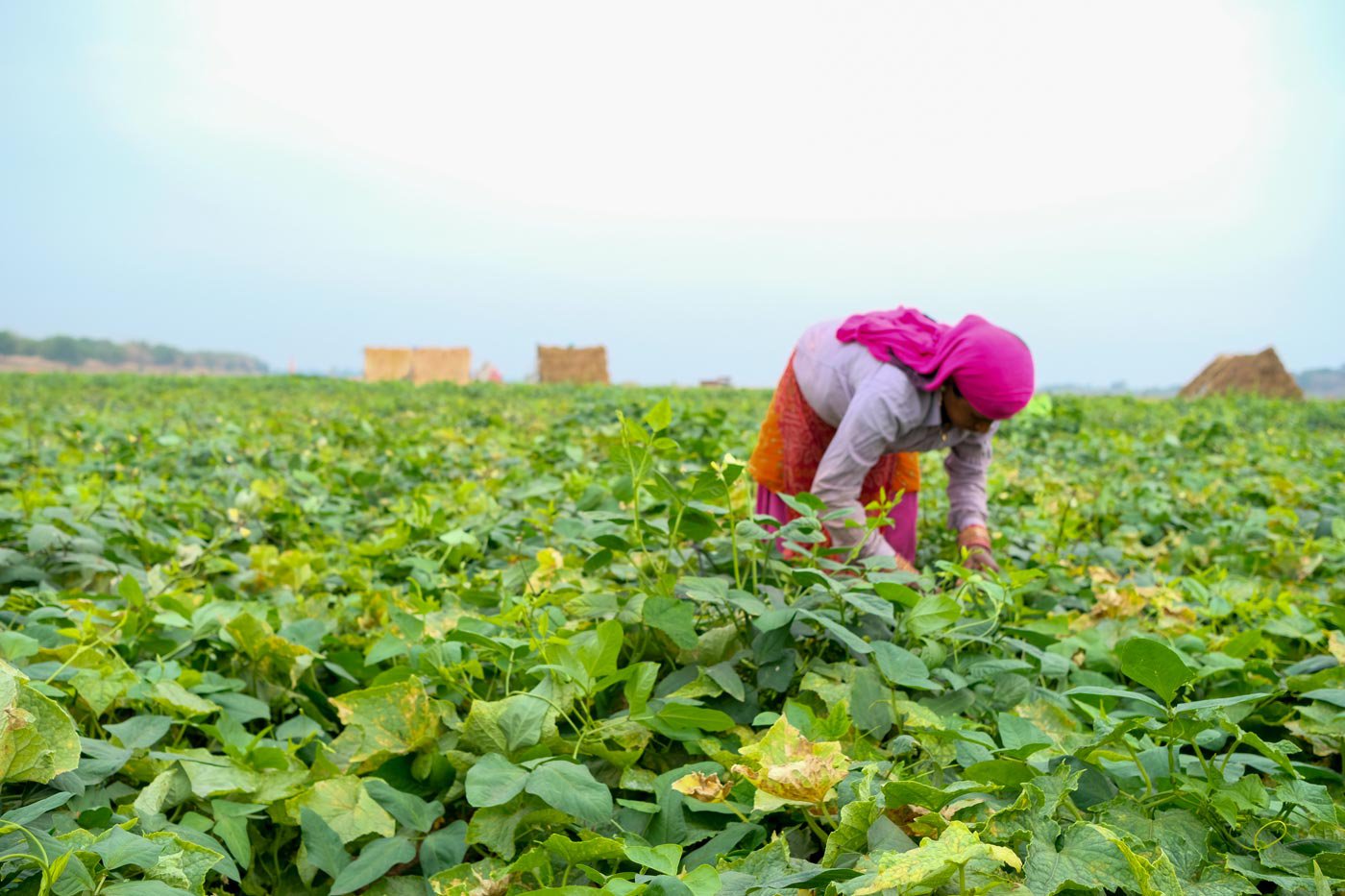 PHOTO • Prajjwal Thakur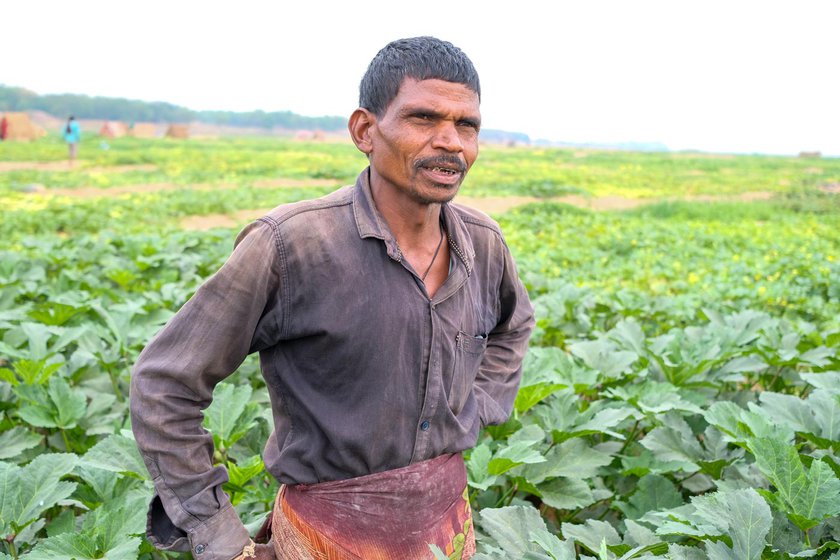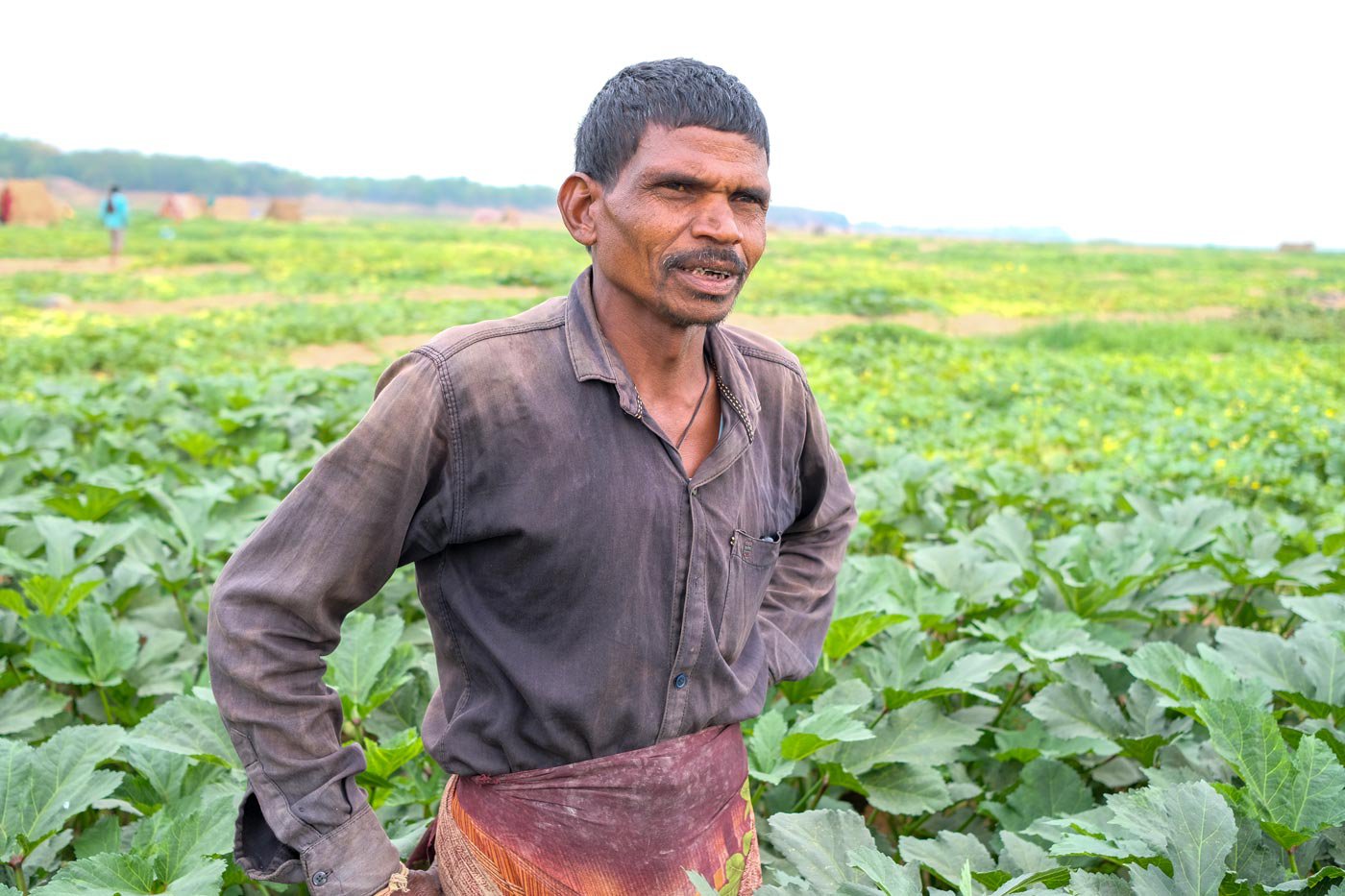 PHOTO • Prajjwal Thakur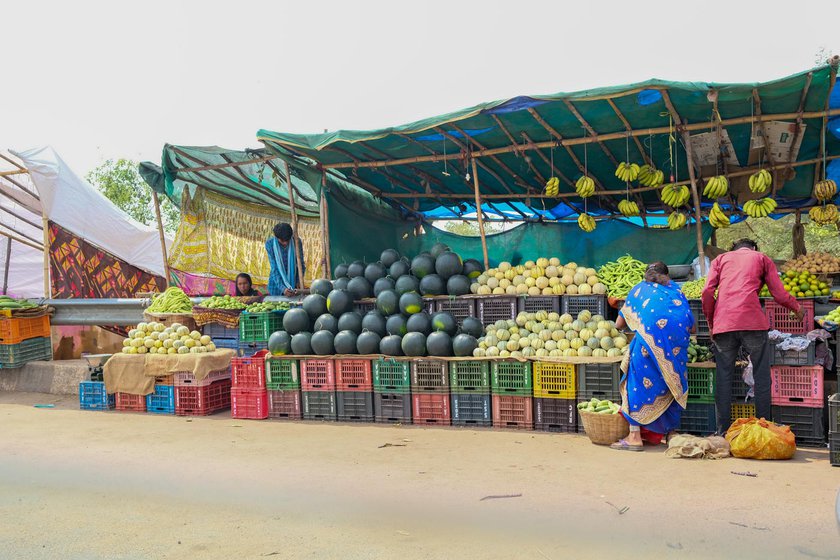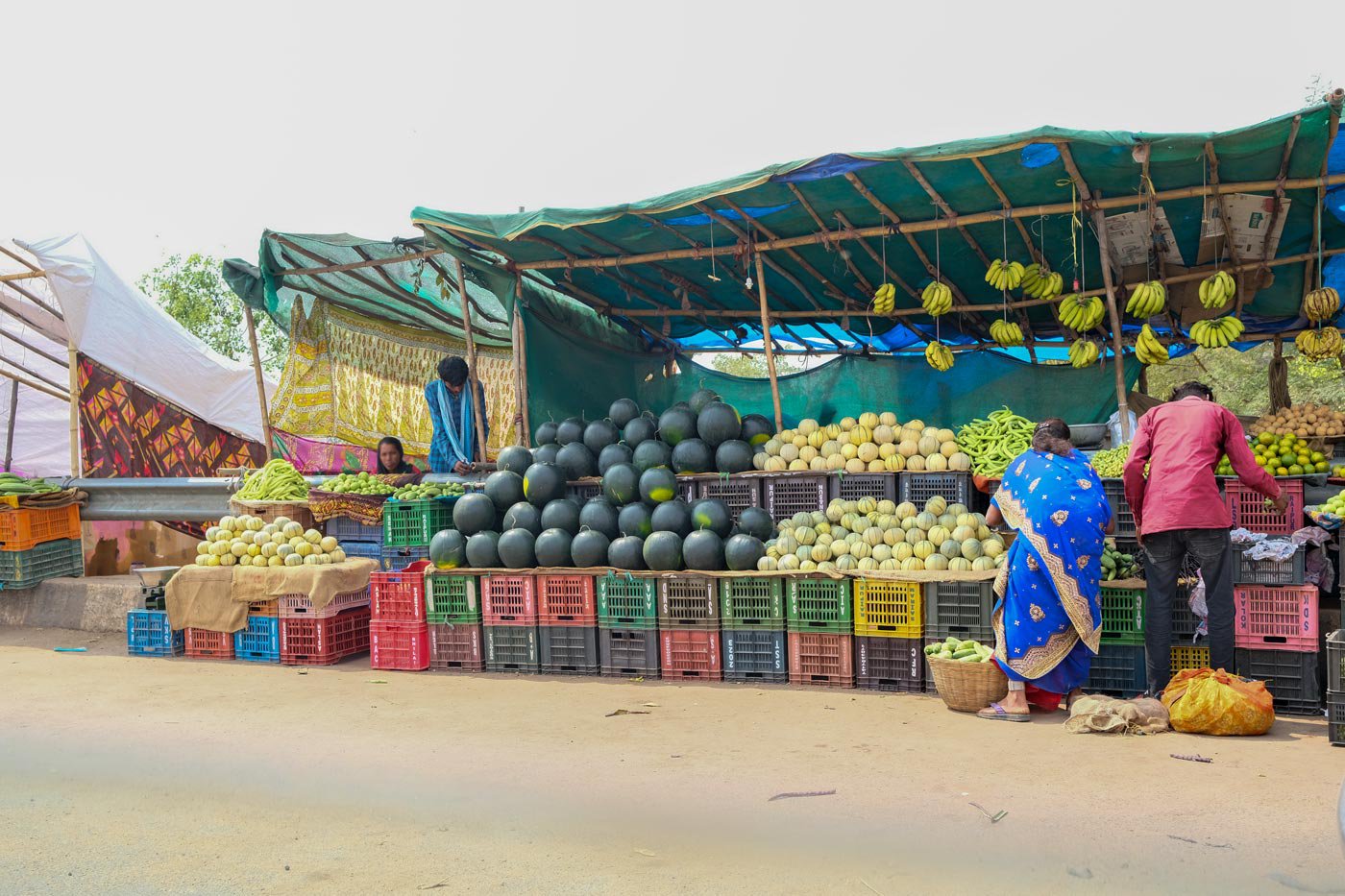 PHOTO • Prajjwal Thakur
Shatrughan Nishad's family from Ghodari village in Mahasamund district, have been farming here for three generations. The 50-year-old farmer has a patch in the river. "A Maharashtrian used to farm muskmelon and watermelon here and we worked on his fields as labourers. Later on we started doing it on our own," he says.
"In December we add fertilisers to soil and sow seeds and start harvesting in February," says Shatrughan who spends four months farming here.
State capital, Raipur's wholesale vegetable market – mandi – is 42 kilometres away. Arang is the block headquarters and just four kms away so farmers prefer this. Farmers transporting goods to these places pay by the rack – a single rack costs Rs. 30 for Raipur.
If you journey on the Mahanadi bridge you may come across many of these river farmers selling vegetables and fruits in temporary shops made up of tarpaulin and wooden sticks.