The young man climbed onto the makeshift stage where women were dancing and grabbed 19-year-old Muskan's hand. "Abhiye goli maar denge to turat nachne lagogi [If I shoot you now, then you will start dancing]," he said.
As he threatened Muskan, the rest of the audience cheered him on. The young artist had only refused to dance to a lewd Bhojpuri song, uneasy with the jeering crowd of more than a thousand men here in Bihar's East Champaran district.

A member of the Runali Orchestra Group, Muskan was one of the seven dancers who were performing at a dance and music show, locally called "orchestra". This event had been organised as part of the Durga Puja festivities in Chiraia block.
"Such threats are common for us dancers," says Muskan, who has been working in orchestra events for close to three years now.

But threats move quickly into unwanted sexual advances. " Kamar par hath rakhna ya blouse me hath ghusane ki koshis karna yahan mardo ki rozmarra ki harkate hain [Men put their hand on our waist or try to force their hands into our blouses. Such acts are an everyday affair here]," says Radha, a dancer.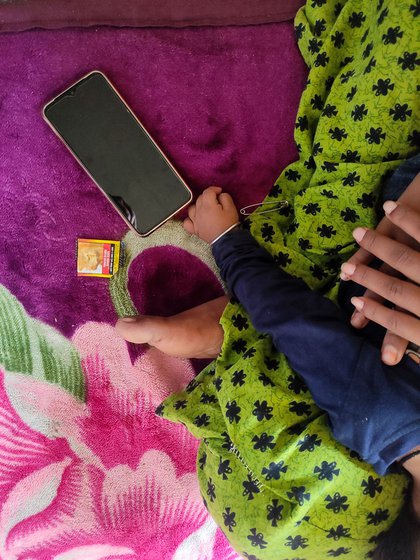 PHOTO • Dipshikha Singh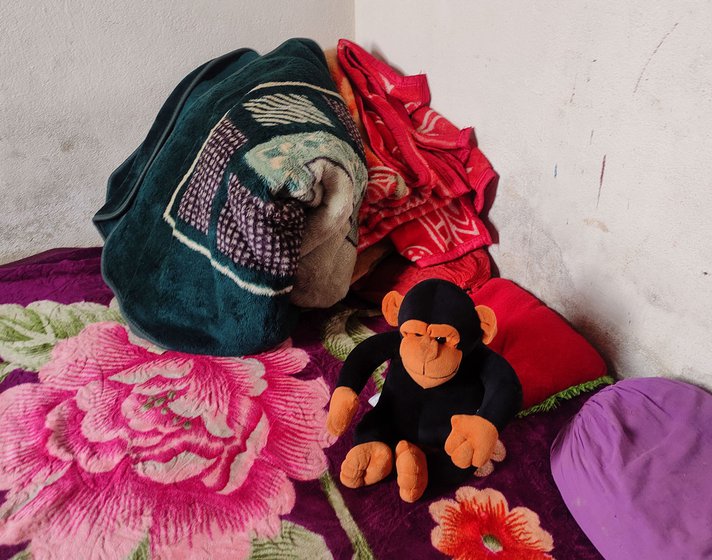 PHOTO • Dipshikha Singh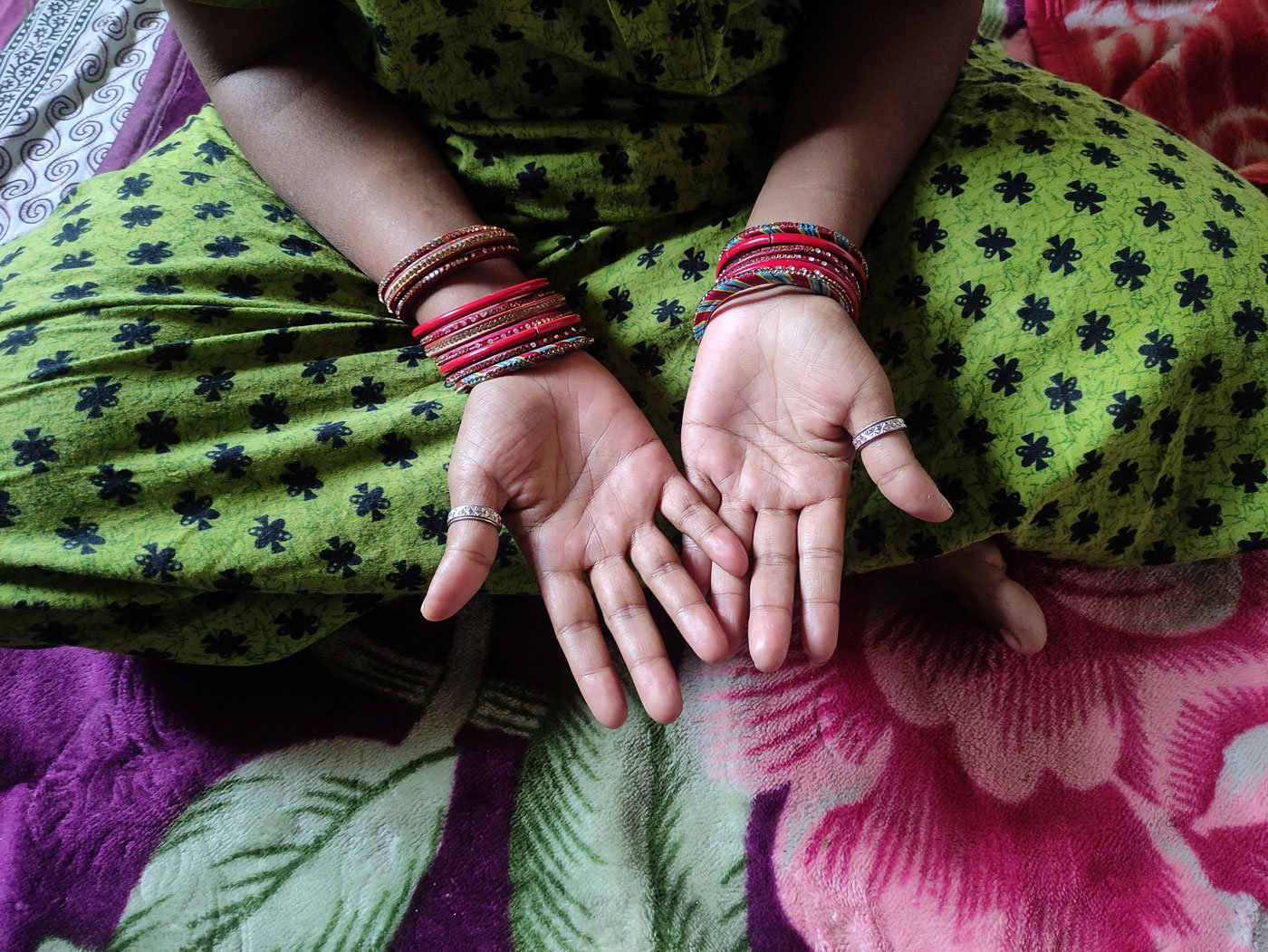 PHOTO • Dipshikha Singh
Orchestra events are usually held during festivals, private parties or weddings across Bihar. Dancers are paid on a per performance basis anywhere between Rs. 1,500-2,000. Even the most seasoned artists do not earn more than Rs. 5,000 for a performance. To increase the number of events they get commissioned, dancers are often in contact with more than one organiser of orchestra events.
"Close to 200 girls from different parts of India and Nepal come to dance in orchestra events in Sonepur mela ," Muskan explains. She was introduced to an organiser of orchestra events at the Sonepur mela (fair) organised every year in Bihar's Saran district and has since been working as a dancer. Gradually, she learnt the skills on the job.

Girls between 15-35 years of age are often hired as dancers for these events. "Some of the girls are still in contact with their families. They visit their homes once or twice in a year," Muskan adds. "Their families know about the work they do," she says and explains the lack of familial censure saying, "they need the money and this job sustains them."
Despite the harassment she faces, dancing in orchestra events helps Muskan make a living – and so, she perseveres. Muskan was married to a 29-year-old man in Kolkata when she was only 13 years old. After three years of abusive marriage, she fled her in-laws' home.

"He [her husband] didn't like that I had given birth to a daughter and he wanted to sell our baby," Muskan says, recounting how she boarded a train to Bihar with her daughter who was only one year old. She found work at the Sonepur mela.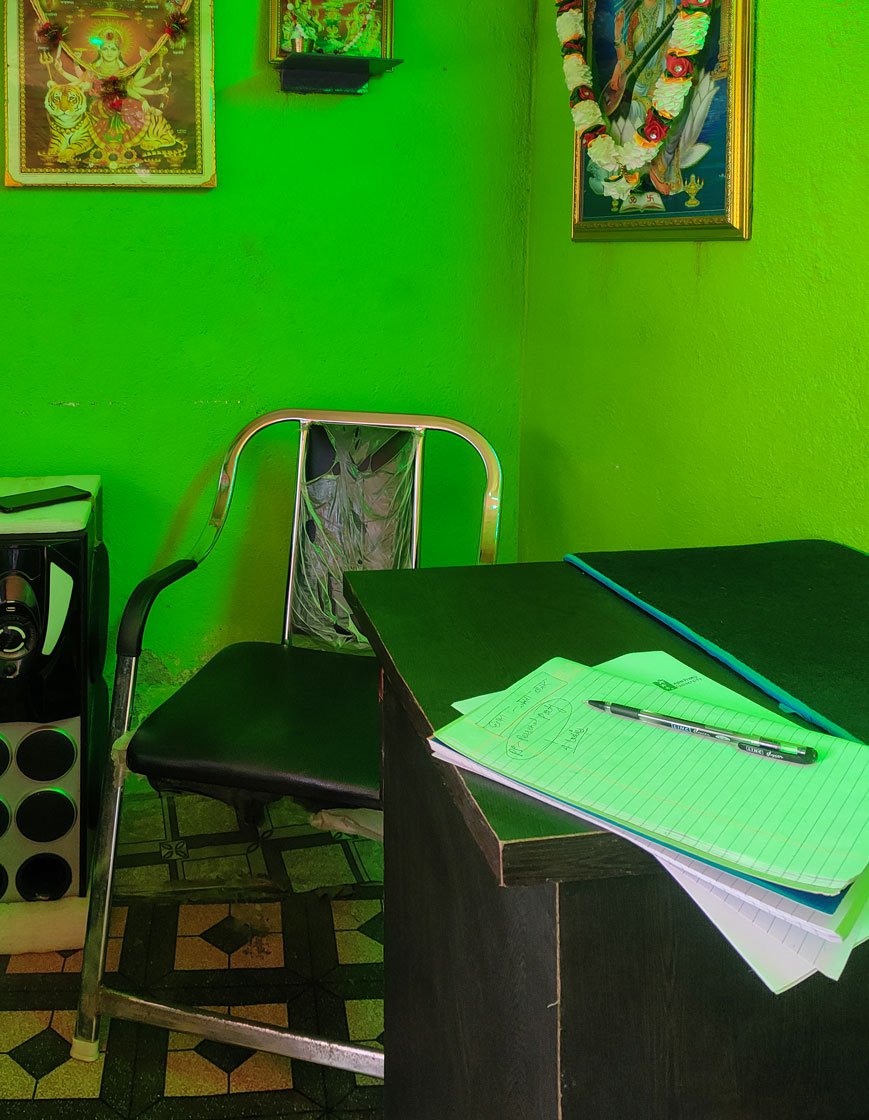 PHOTO • Dipshikha Singh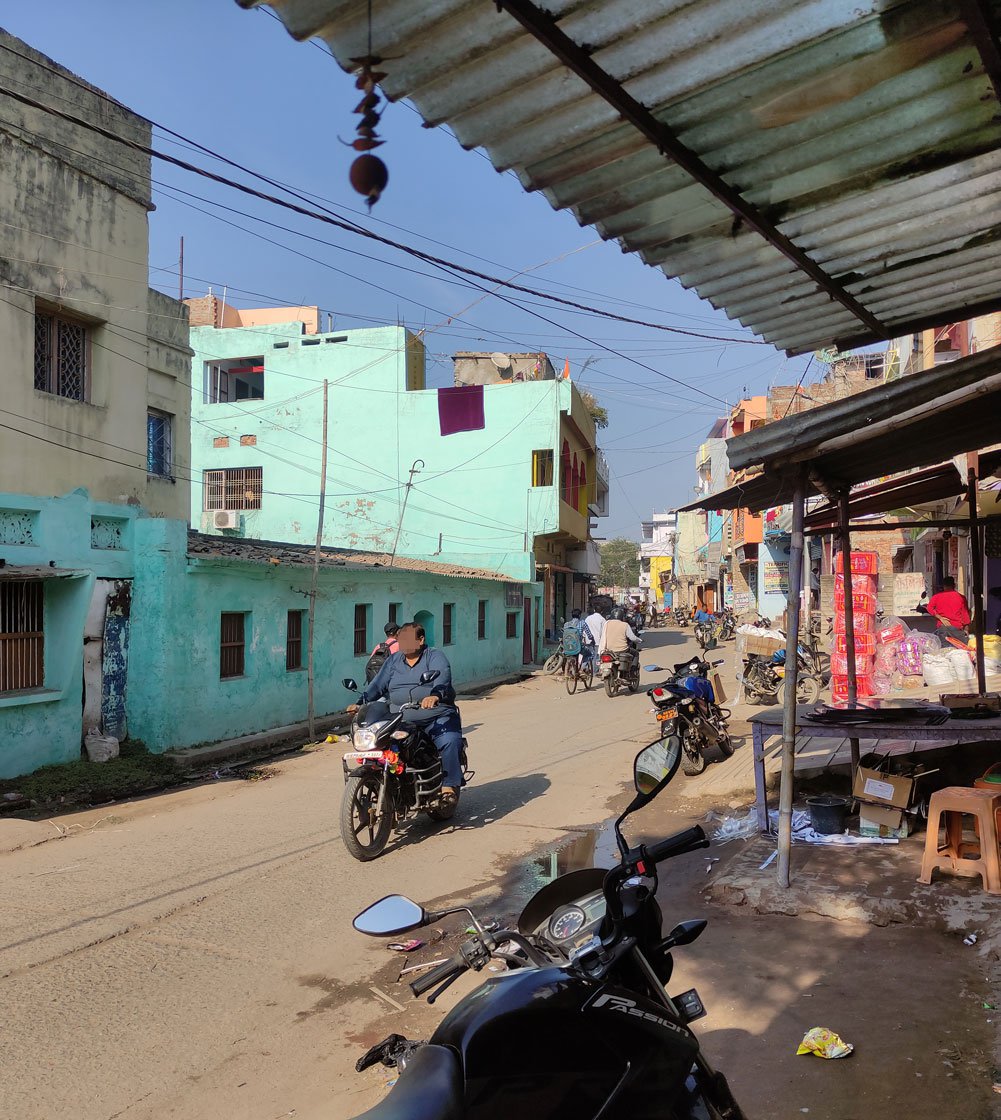 PHOTO • Dipshikha Singh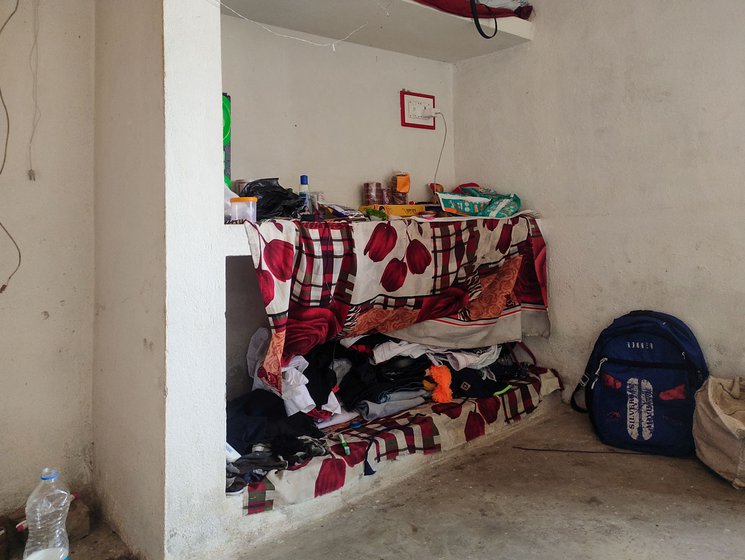 PHOTO • Dipshikha Singh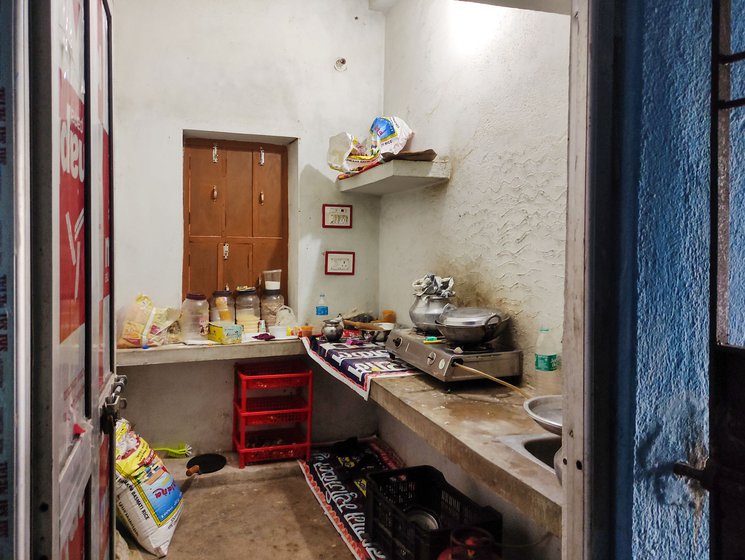 PHOTO • Dipshikha Singh
There is rampant discrimination against orchestra dancers which seeps into the most basic of their needs, Muskan points out. "It's difficult for us to even find accommodation." Muskan and her daughter live in a rented house in Digha, in the outskirts of Patna. She shares the two-bedroom pucca house with six other girls who also work as dancers. "I like staying here with the girls. This place is cheap and we share the rent and other expenses," Muskan says.
Despite the harassment and discrimination Muskan faces, she prefers it to living with her abusive husband. " Yahan [at orchestra events] to sirf chhu ke chhor dete hai, kam se kam pahle ki trah roz raat ko rape to nahi hota [Here, they just touch you and leave. At least that's better than getting raped every night]."
Having suffered harassment in orchestra events herself, Muskan does not want her daughter to grow up to be a dancer. She wants her to study and lead, as she says, a "decent life". Muskan had completed primary education, but was then married off.
"But many of us here do not have any ID [identity documents]," Muskan says, which makes enrollment to schools difficult. "I do not know how I will send her to school without these documents," she adds, "We need help but do not know where to seek it."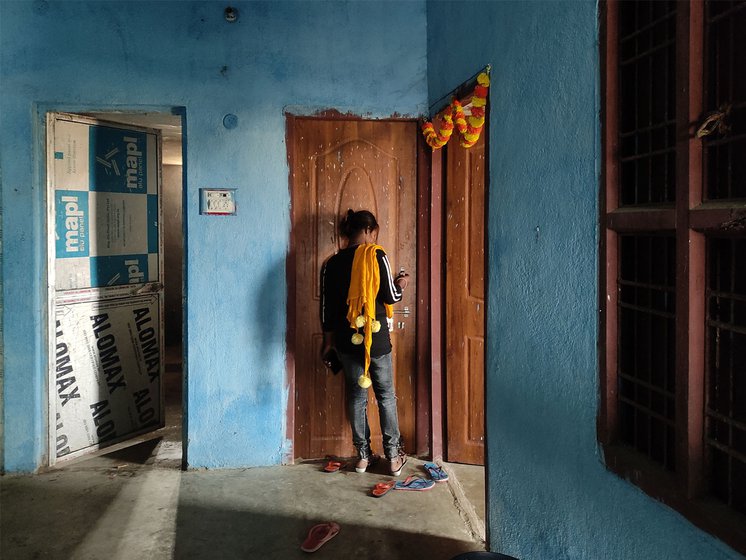 PHOTO • Dipshikha Singh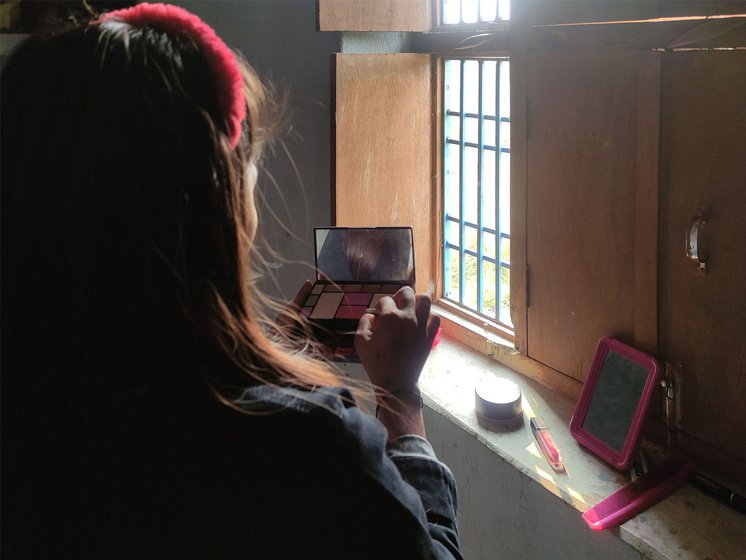 PHOTO • Dipshikha Singh
PHOTO • Dipshikha Singh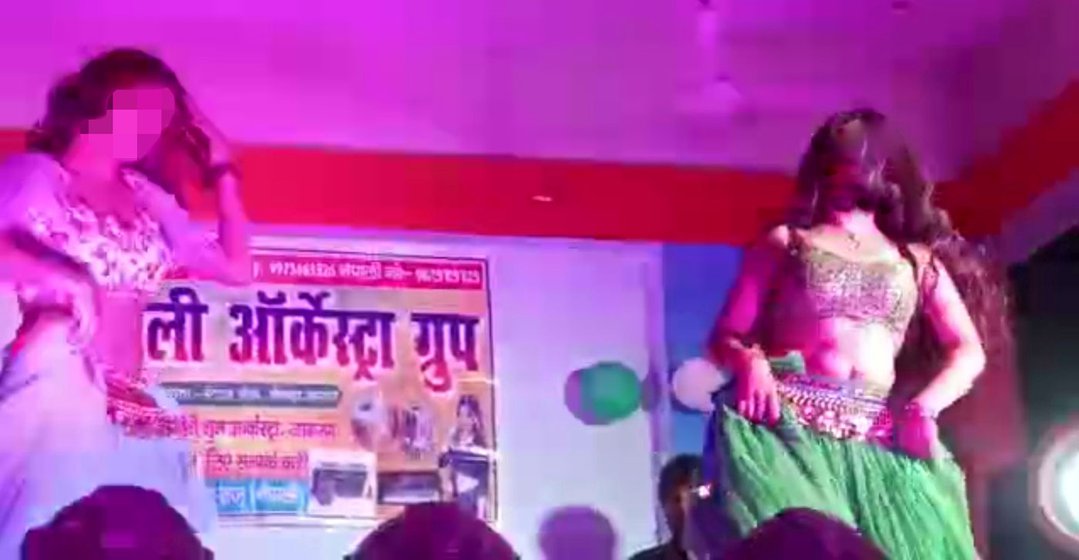 PHOTO • Vicky
Priya, who is staying with Muskan while she visits Patna for an orchestra event, works as a duet dancer (two people dancing together) in an orchestra group. She started working as a dancer with her husband when she was only 16.
"I cannot keep doing this," says Priya, 20 years old now. She hopes to open a general goods shop with her husband. "I am planning to have a baby soon. We do not want our child to have anything to do with the orchestra sector," she adds.
Manisha, another dancer, started performing in orchestra events after she completed Class 10. Her father has passed away and her mother's salary as a maid could not sustain the family. She says, "This is temporary; I will not work in these events for long. After sometime when I have enough money, I will go back and get married to a good man."

Offices of organisers of orchestra events line many streets in Janta bazaar – a local market near Chhapra town in Saran district of Bihar. Vicky, one of the organisers of orchestra events says, " Janta bazaar to pura wholesale bazaar jaisa hai orchestra dancers ka [Janta bazaar is like a wholesale market of orchestra dancers]."
Aware of the harassment dancers face, Vicky says, "Dancers are often thought of as 'bad women' and are harassed. No one talks about the men who harass them, though." He is quick to add, "I am a married man and have a family. I treat the dancers like my family." Often, he says, they have to hire security for large-scale orchestra events.
"Harassment is much more prevalent in PPs," Vicky says. PPs, he explains, are private parties which are usually held by high-profile people. Raju who is also an organiser says, "Often the dancers get harassed in front of the police itself."
All names in this story have been changed.