"In conservative society, it's very difficult to live as a [male] actor who performs female characters," says Omprakash Chavan, 52, who has played women's roles in more than 8,000 Dashavatar plays for over 35 years.
Dashavatar is a religious folk theatre form of southern Maharashtra and northern Goa that's at least 500 years old. It's based on mythological tales about Lord Vishnu's 10 avatars – Matsya (the fish), Kurma (the tortoise), Varaha (the boar), Narasimha (the lion-man), Vamana (the dwarf), Parashurama, Rama, Krishna (or Balarama), Buddha and Kalki. The plays are almost entirely improvised, several hours long and usually performed by seasonal farmers and labourers. Traditionally, they have been performed inside temples – and only by men.
In October every year, soon after the paddy harvest, Dashavatar theatre companies begin touring Sindhudurg district in Maharashtra and parts of north Goa. Temples offer them contracts to perform at an annual jatra (fair) for the village deity, where the audience is mainly local residents and migrants working in Mumbai. The companies consist of about 15 members – 8-10 actors, three musicians and two cooks – and they perform approximately 200 plays per season (from October to May).
Sometimes, the companies are also invited to put on shows at people's homes, where the characters are mythological but the stories are fictional. While the temple performances are in Sanskritised Marathi, the enactments at people's homes are in the local Malvani.
From 2014, I have photographed the Yakshini Dashavatar Company and the Parcekar Company as they toured several villages. Their performances started at midnight and went on till sunrise. Entire families would come to see the plays and even young children stayed up to watch them. All riveted by the actors performing amidst the audience, their improvisations, and the popular 'moral of the story'.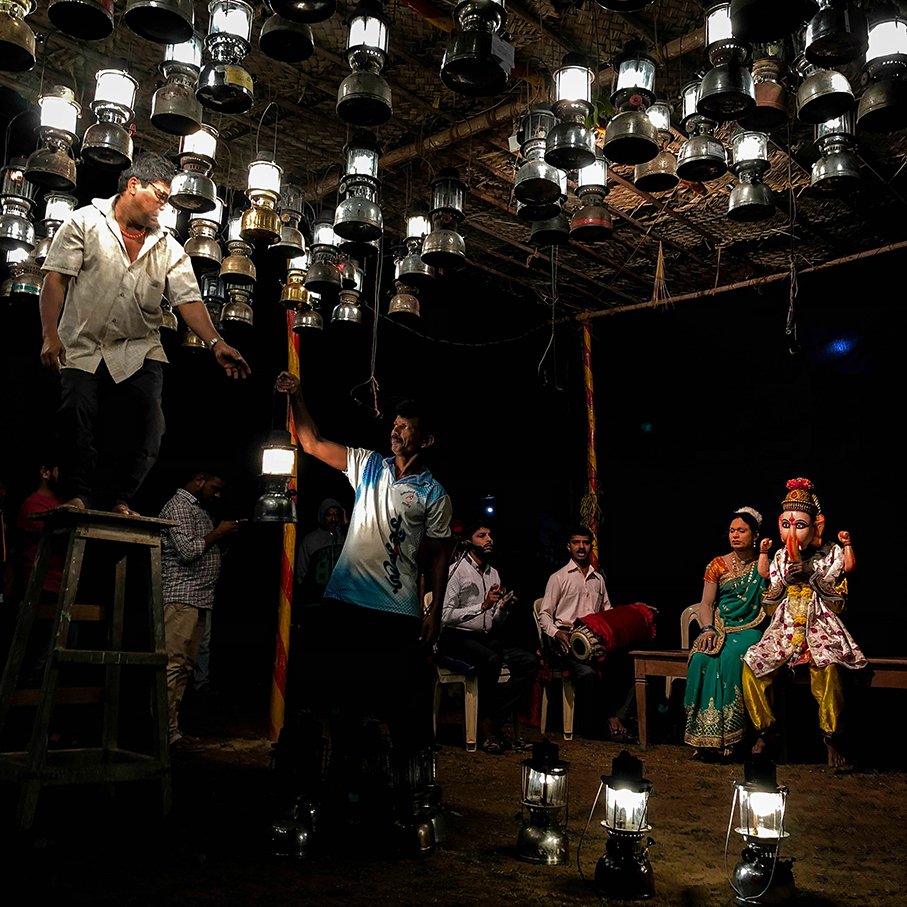 PHOTO • Indrajit Khambe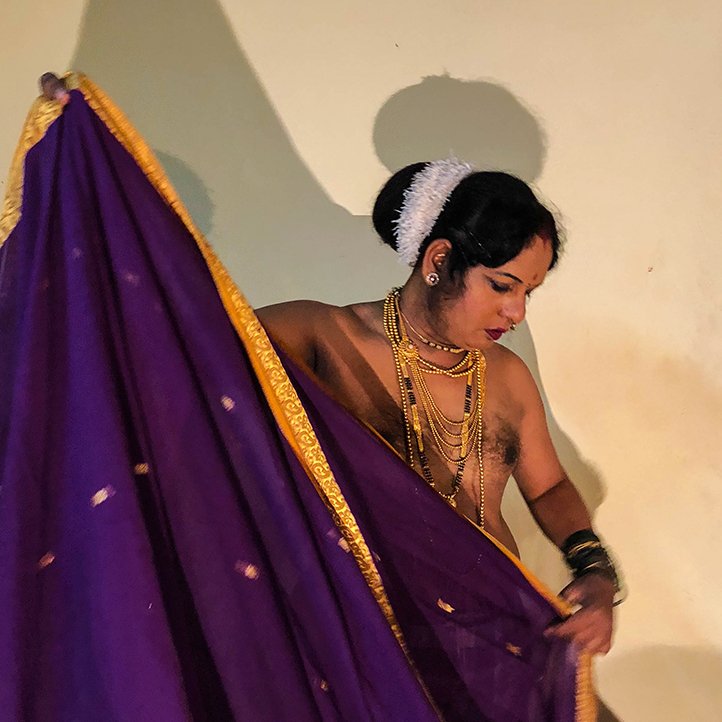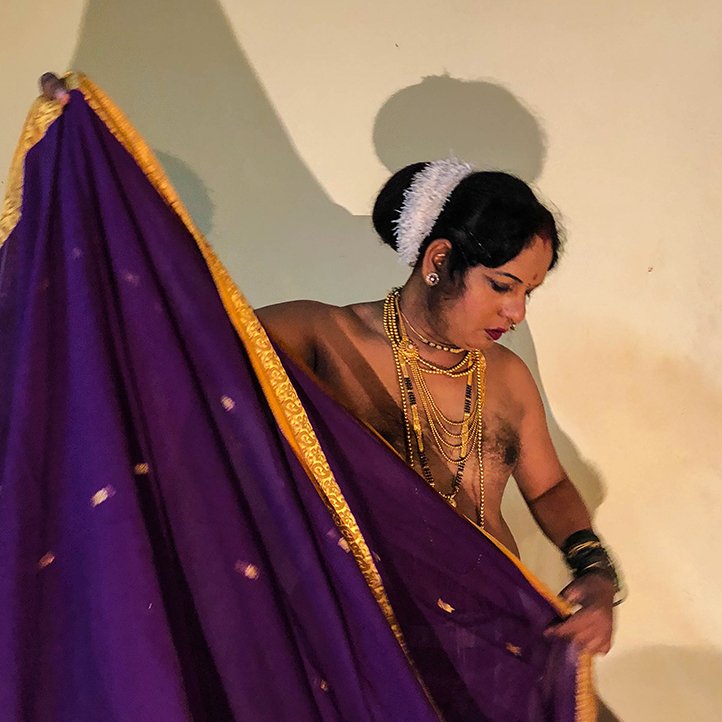 PHOTO • Indrajit Khambe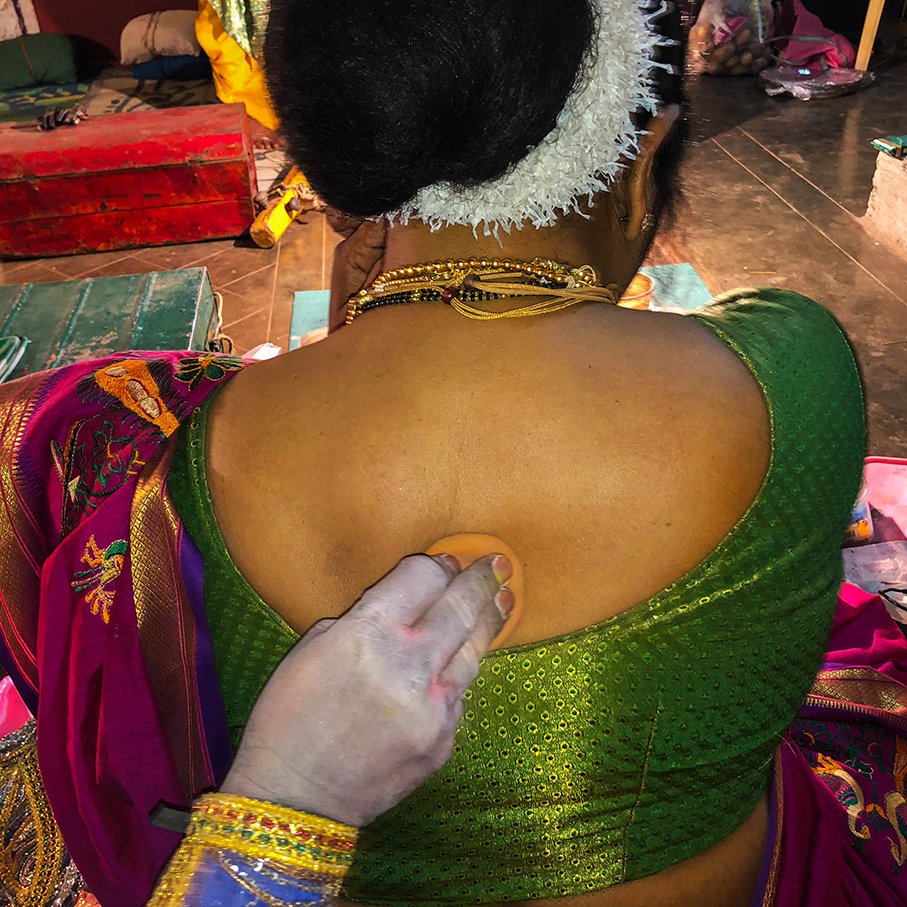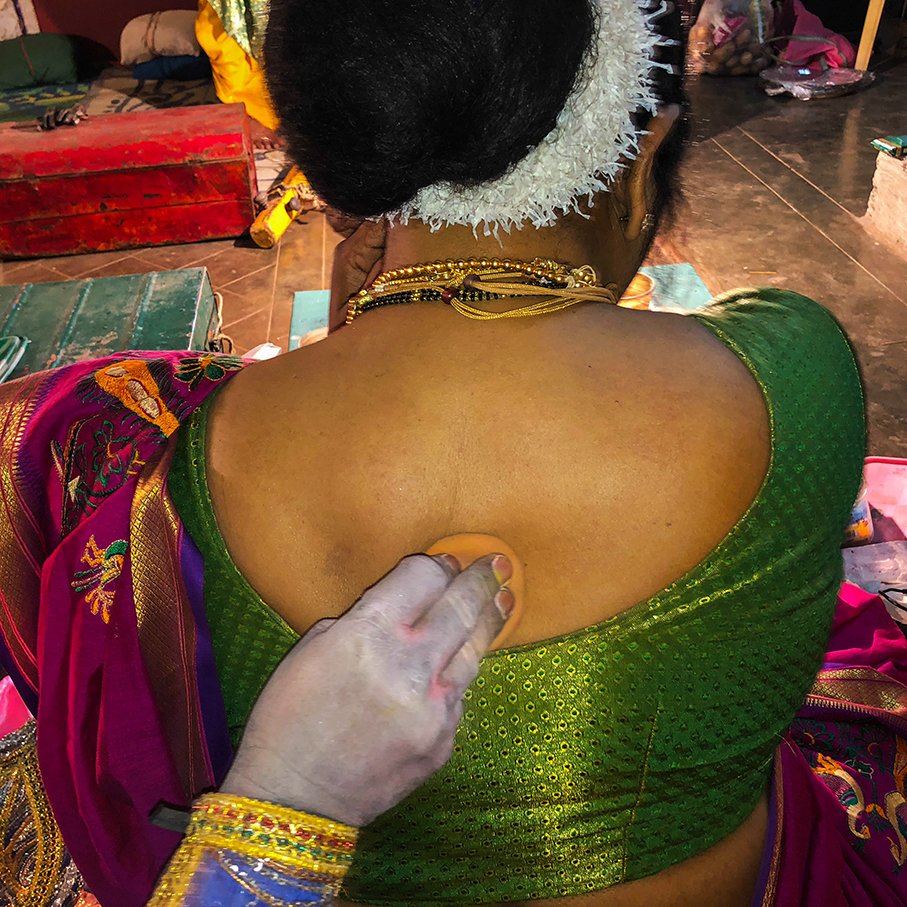 PHOTO • Indrajit Khambe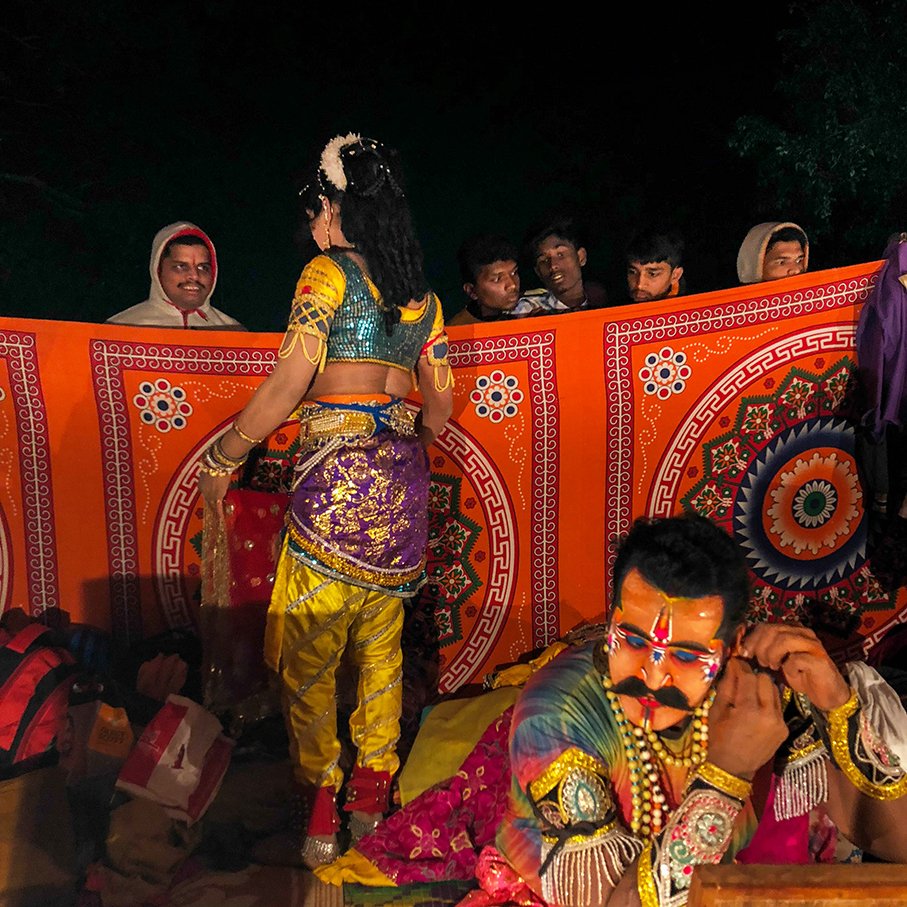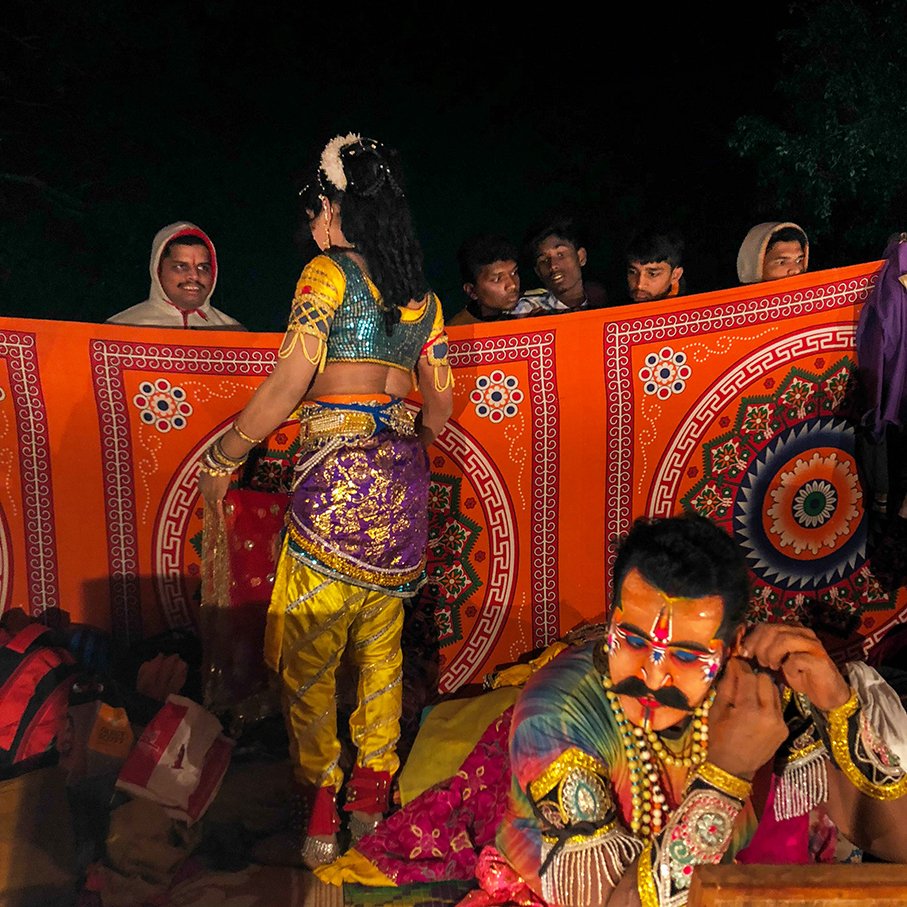 PHOTO • Indrajit Khambe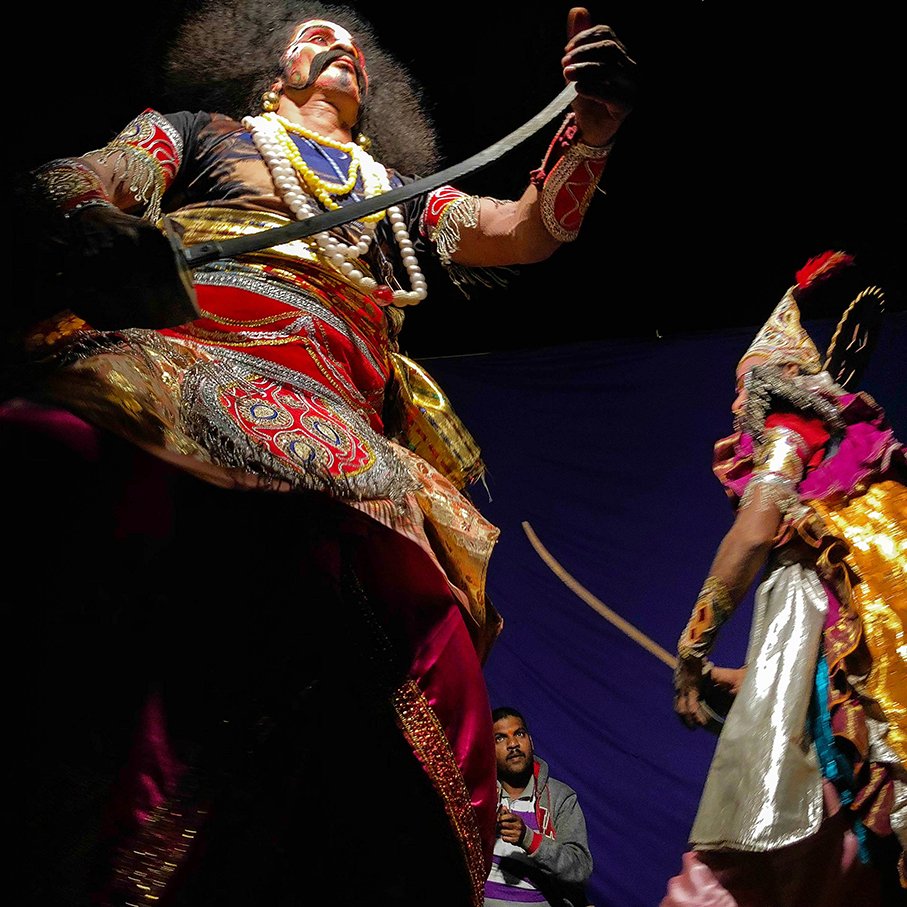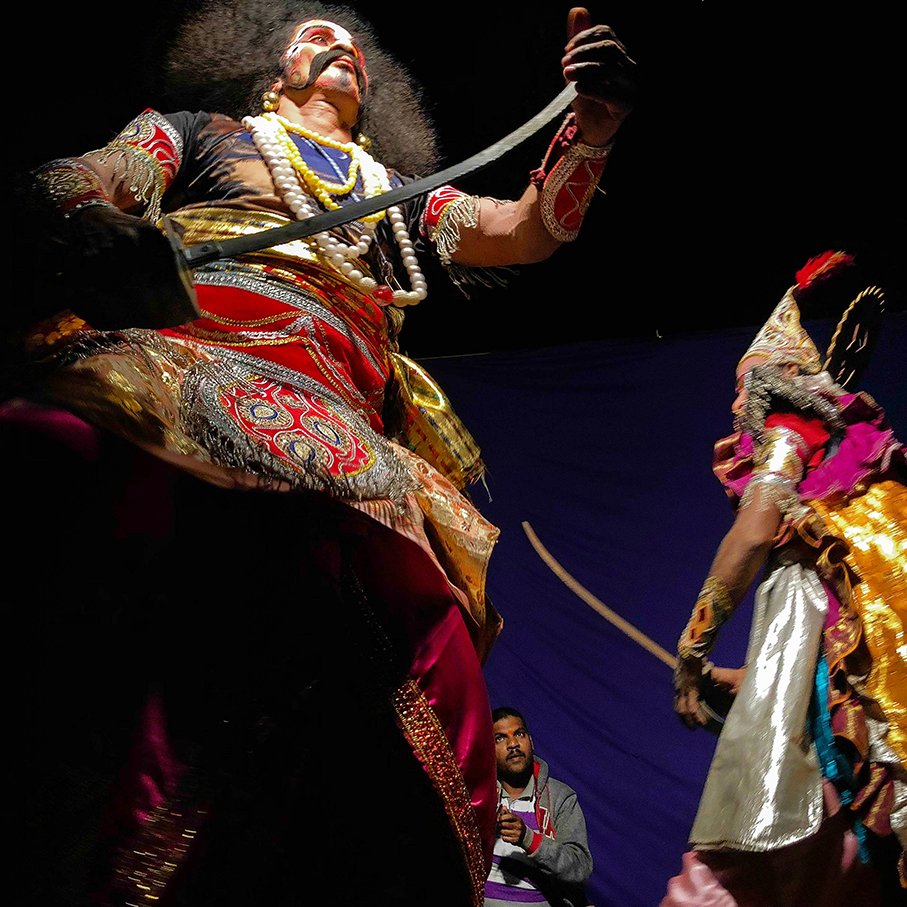 PHOTO • Indrajit Khambe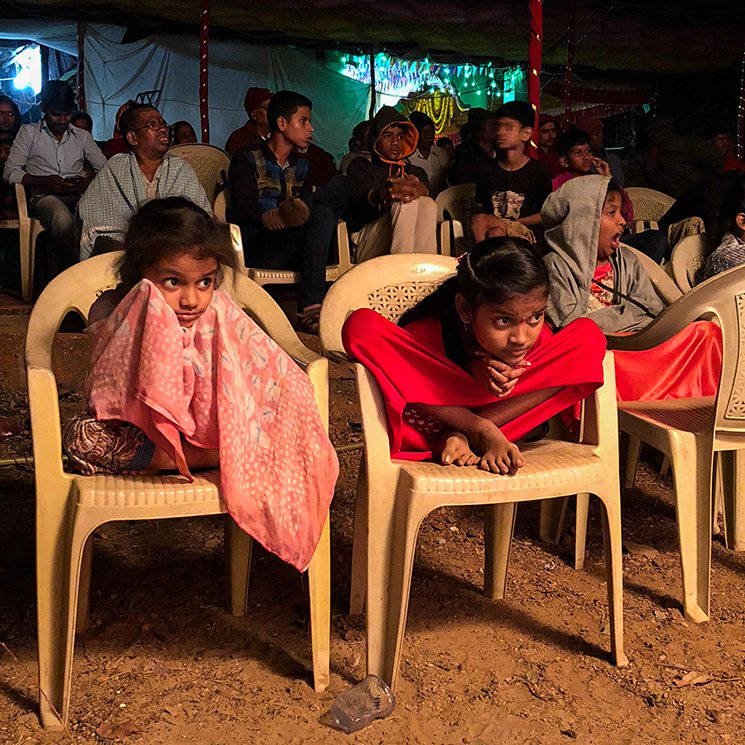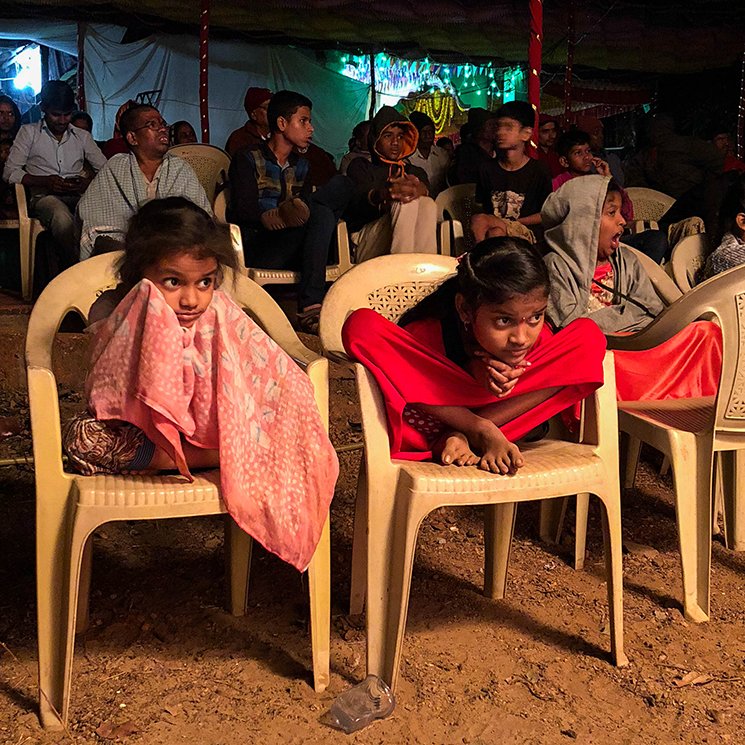 PHOTO • Indrajit Khambe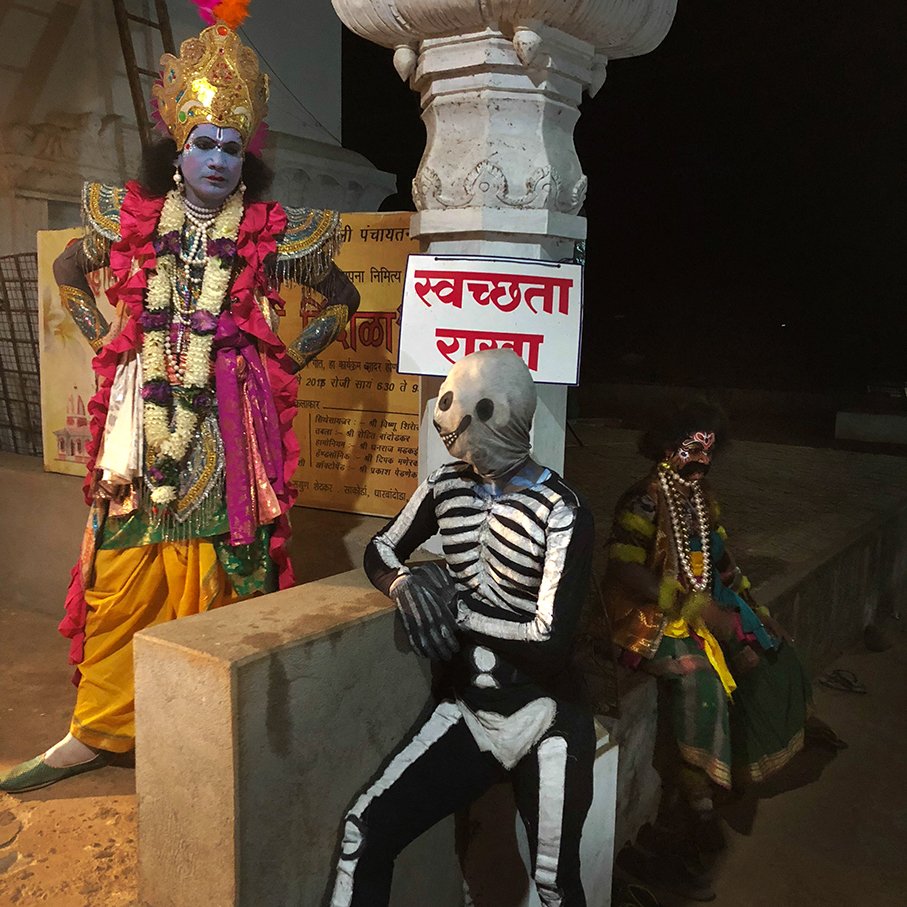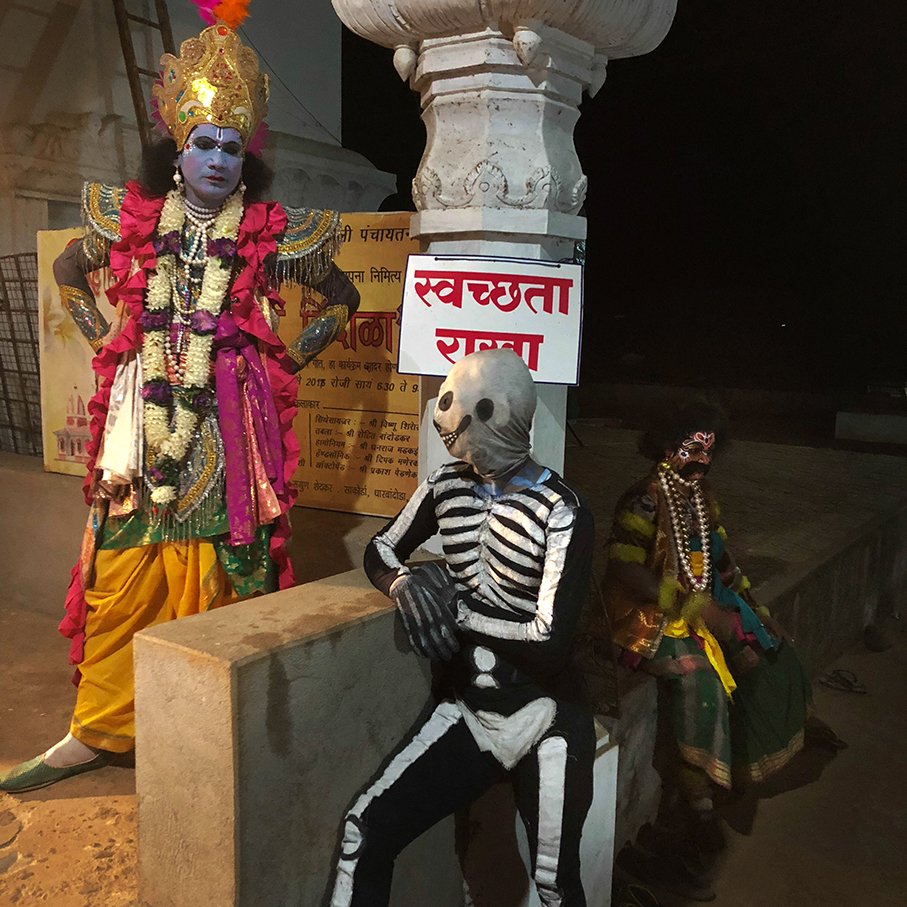 PHOTO • Indrajit Khambe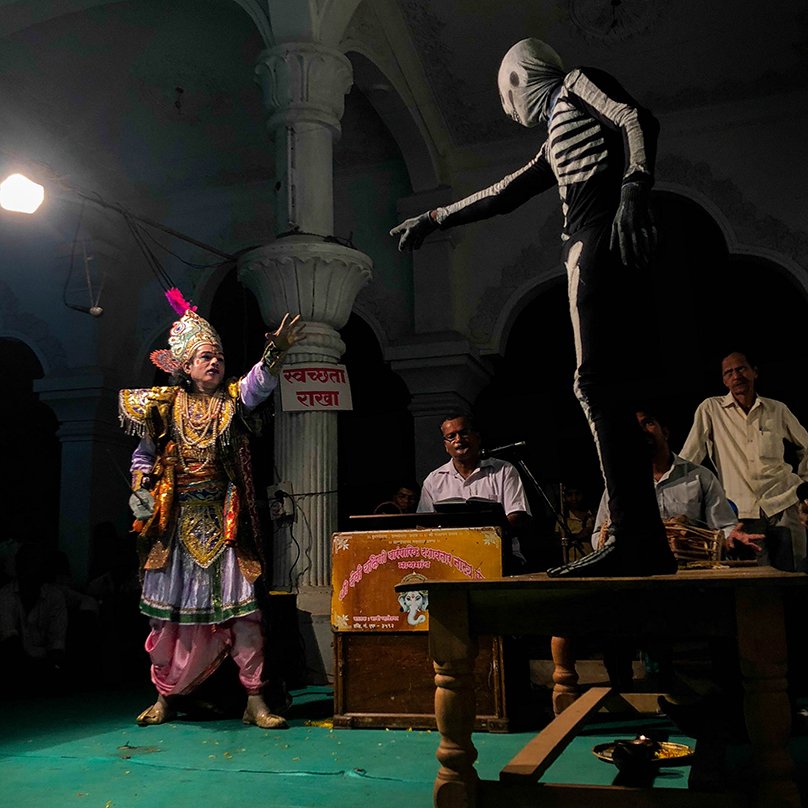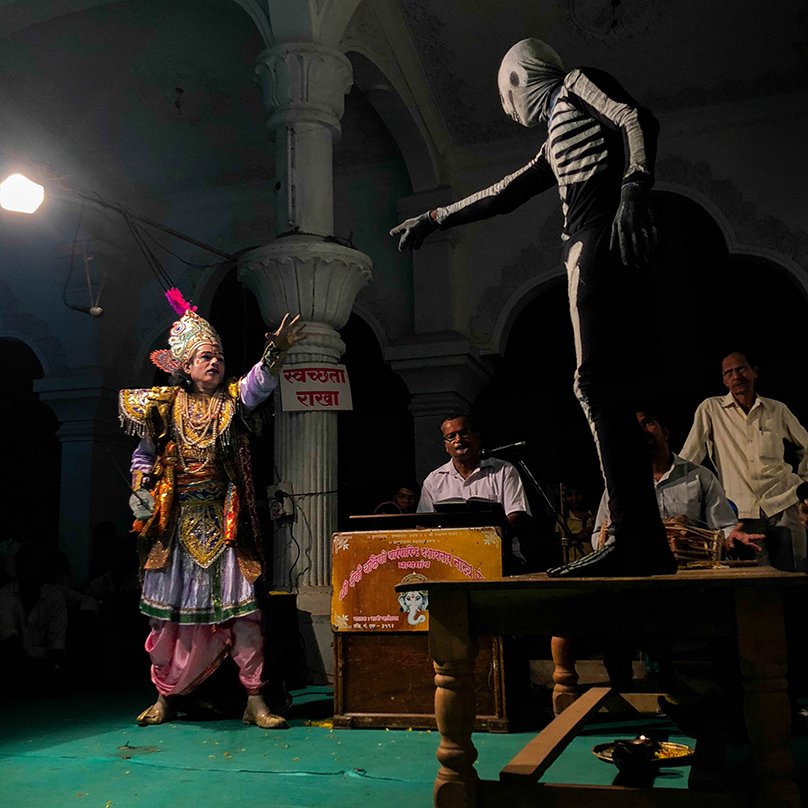 PHOTO • Indrajit Khambe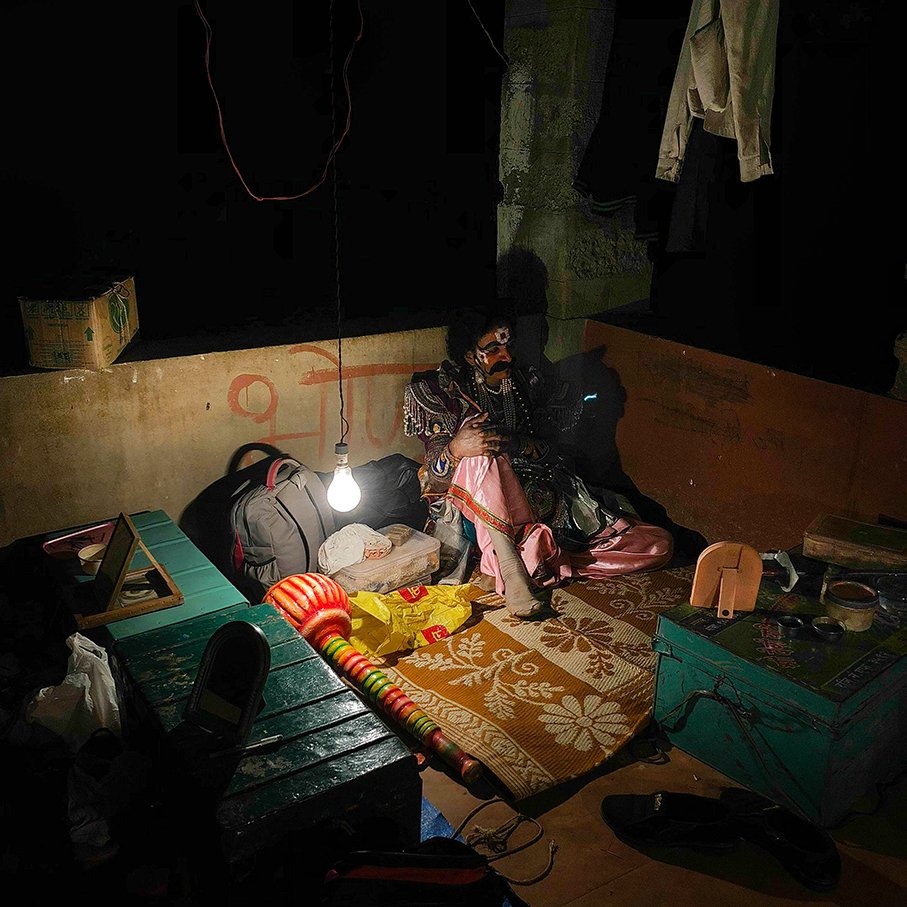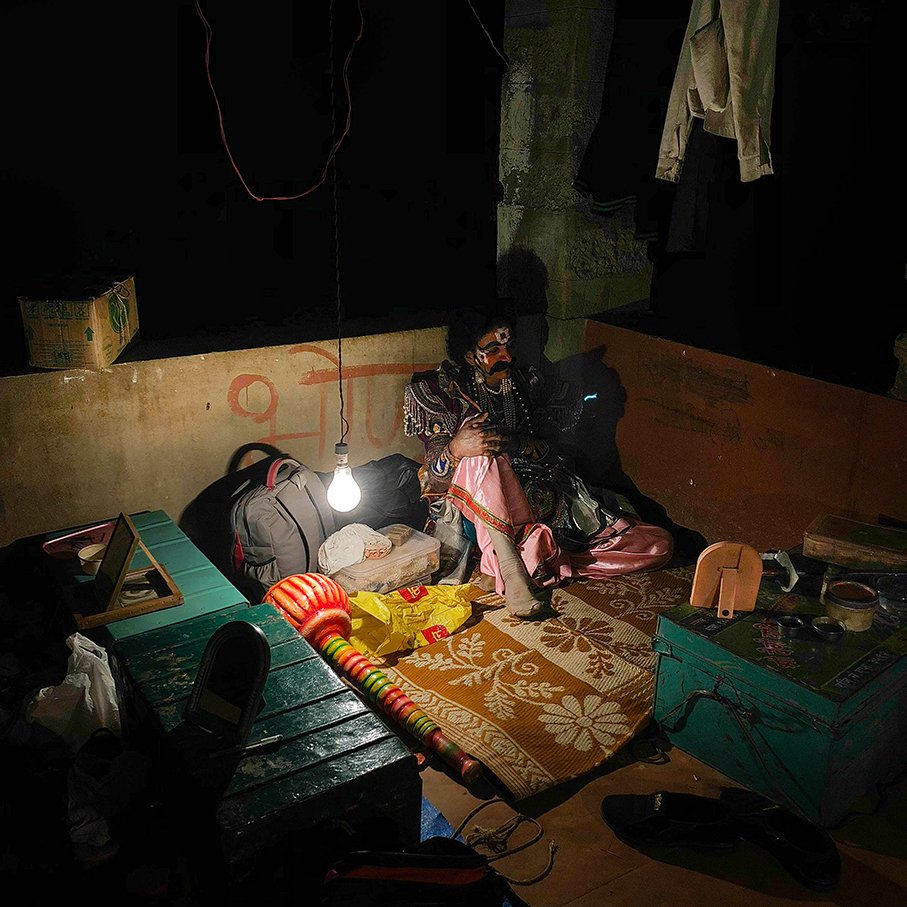 PHOTO • Indrajit Khambe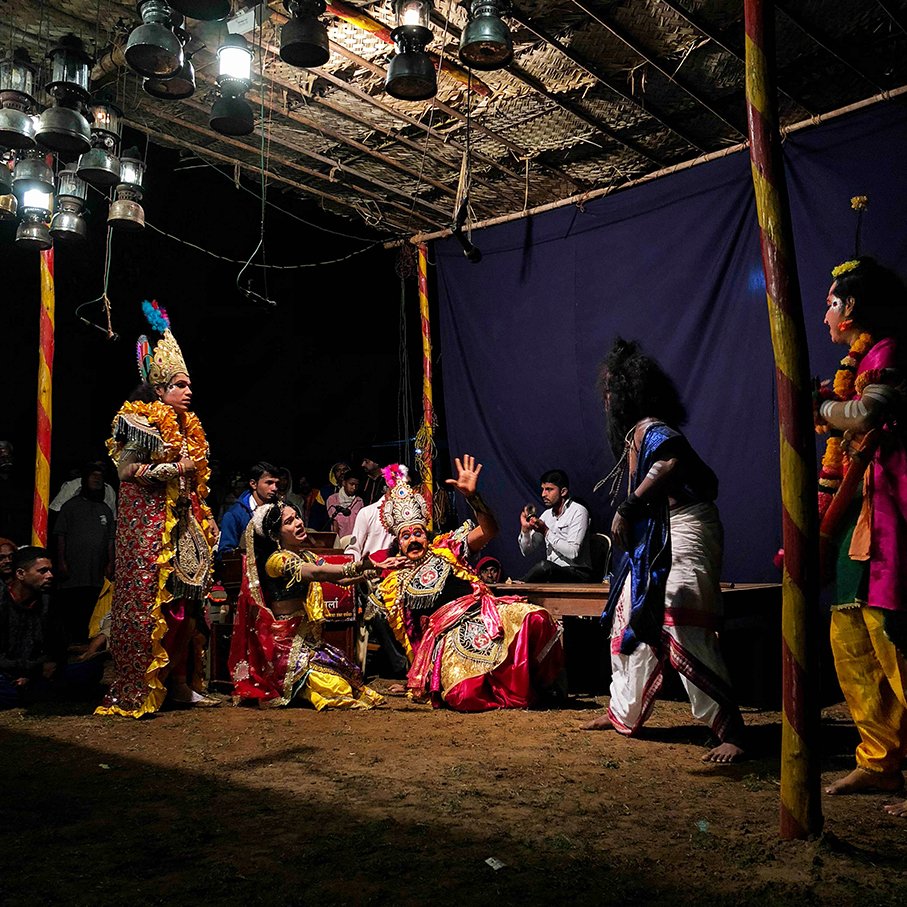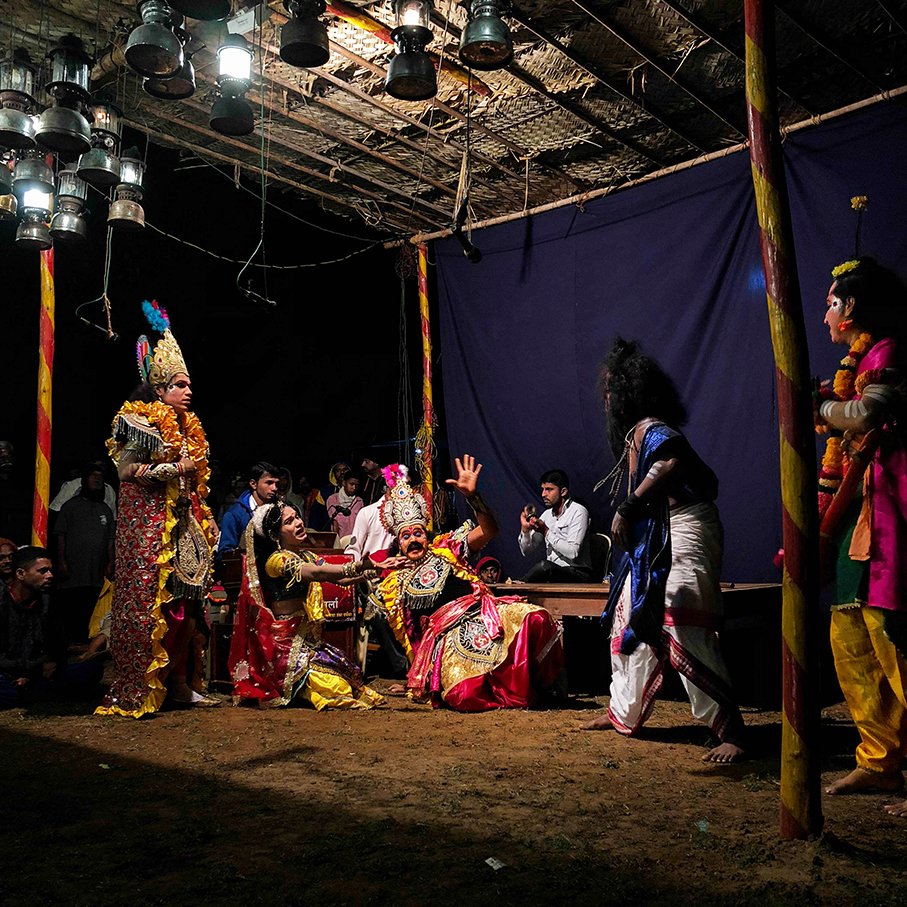 PHOTO • Indrajit Khambe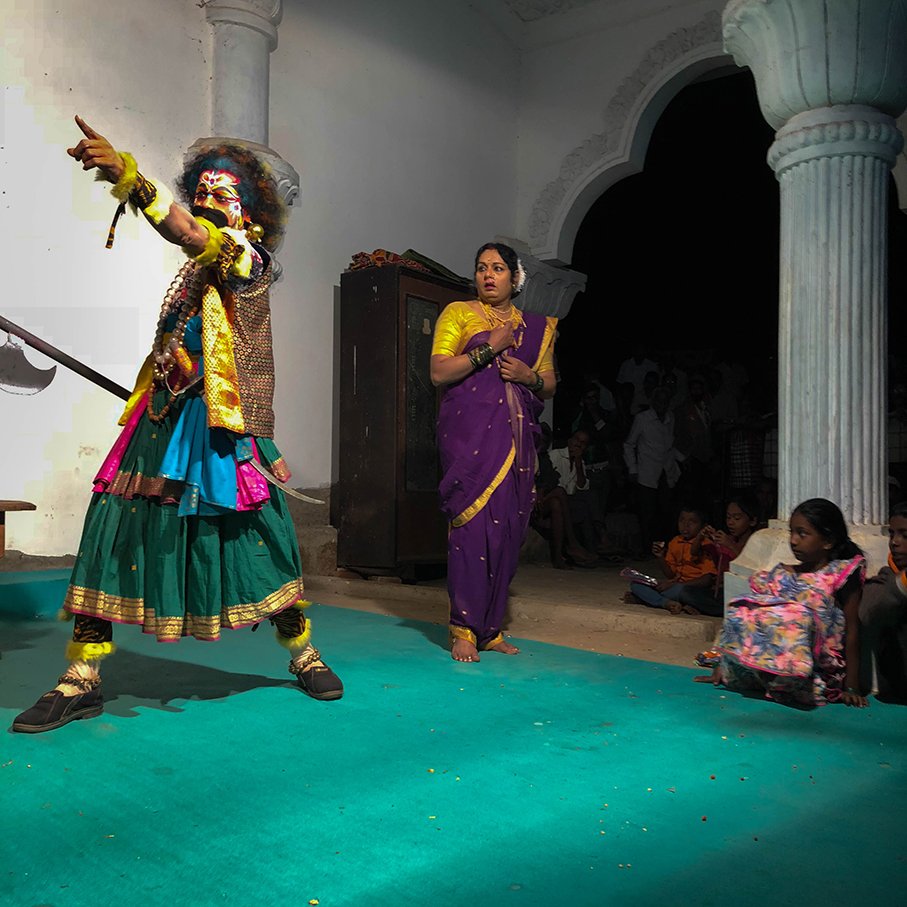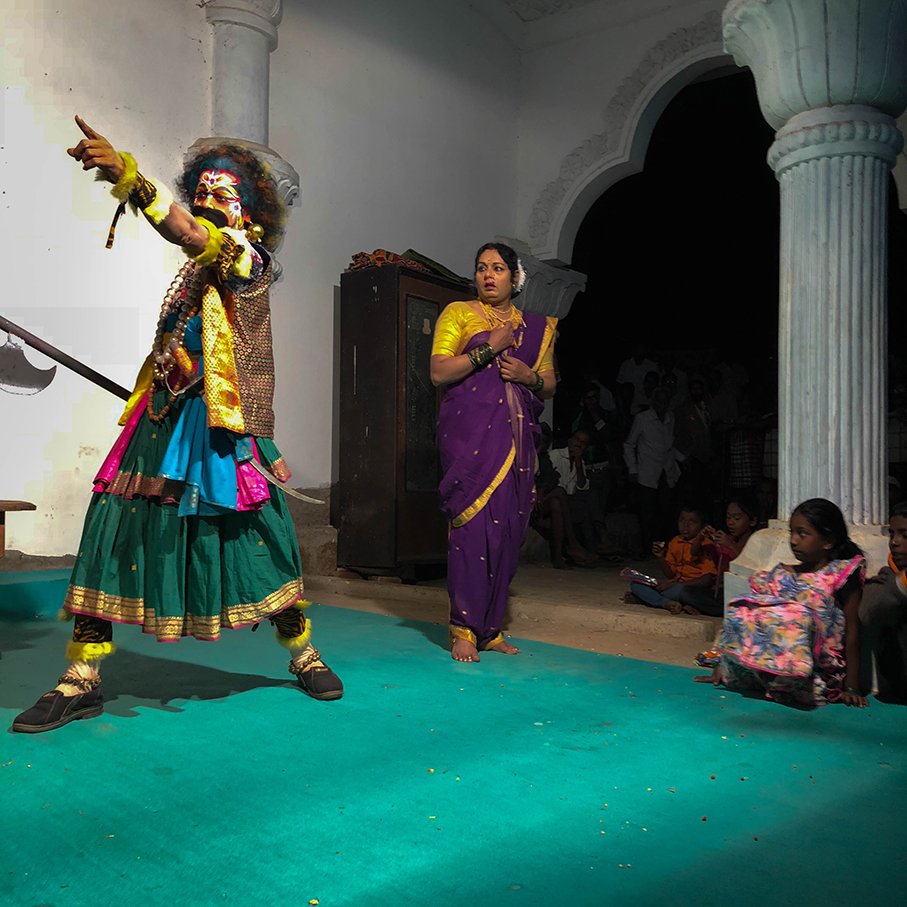 PHOTO • Indrajit Khambe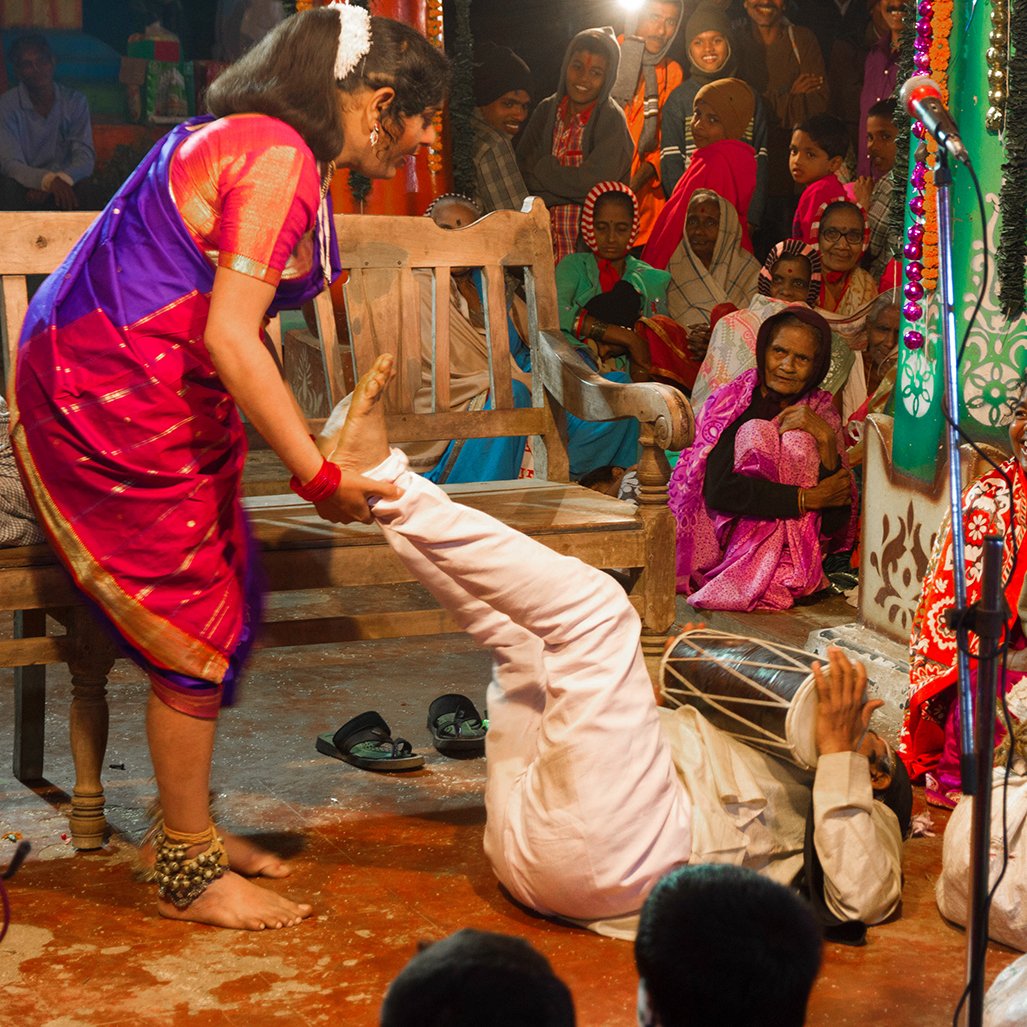 PHOTO • Indrajit Khambe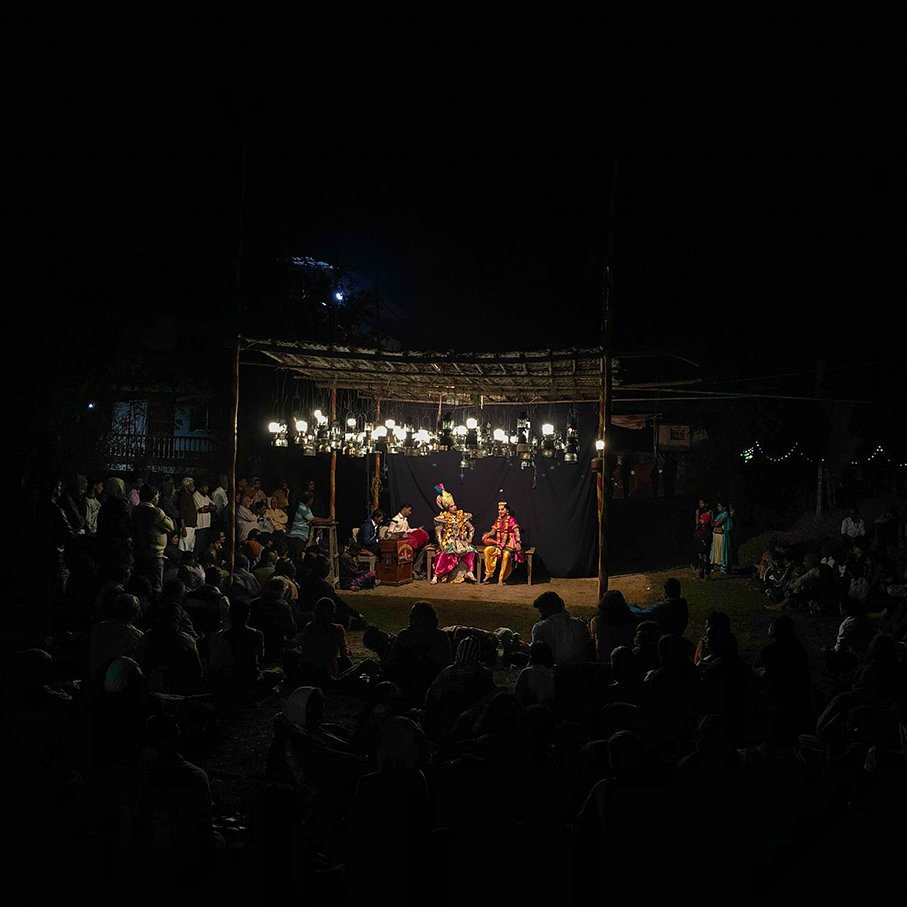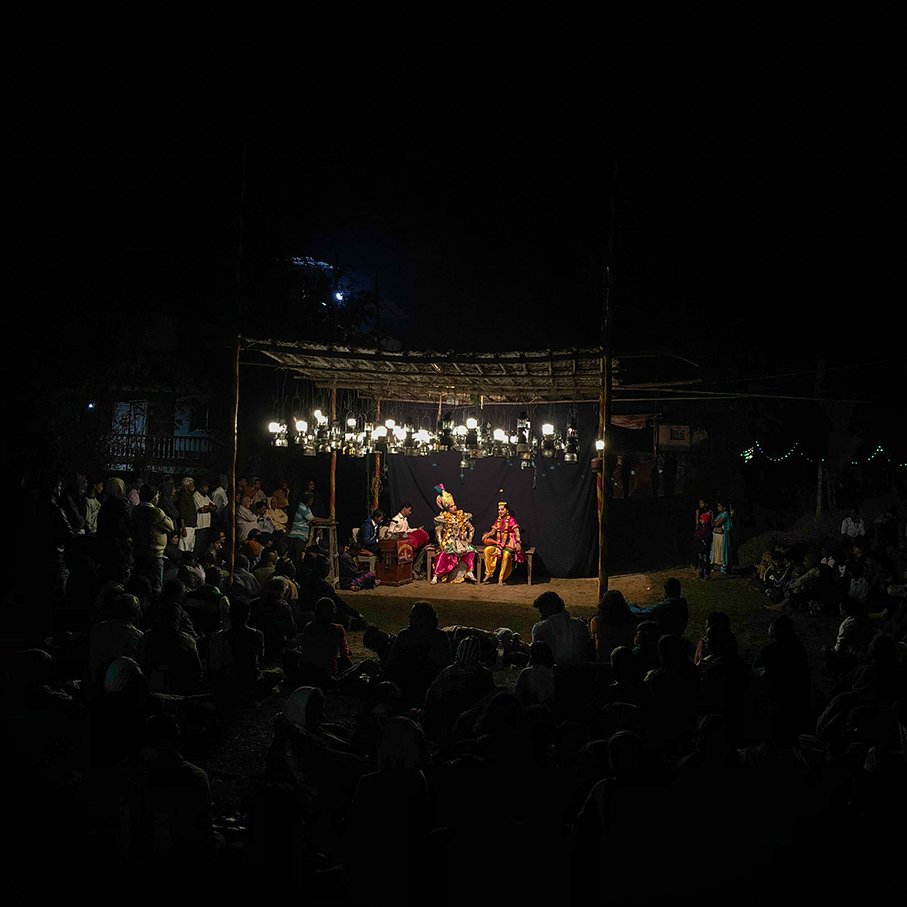 PHOTO • Indrajit Khambe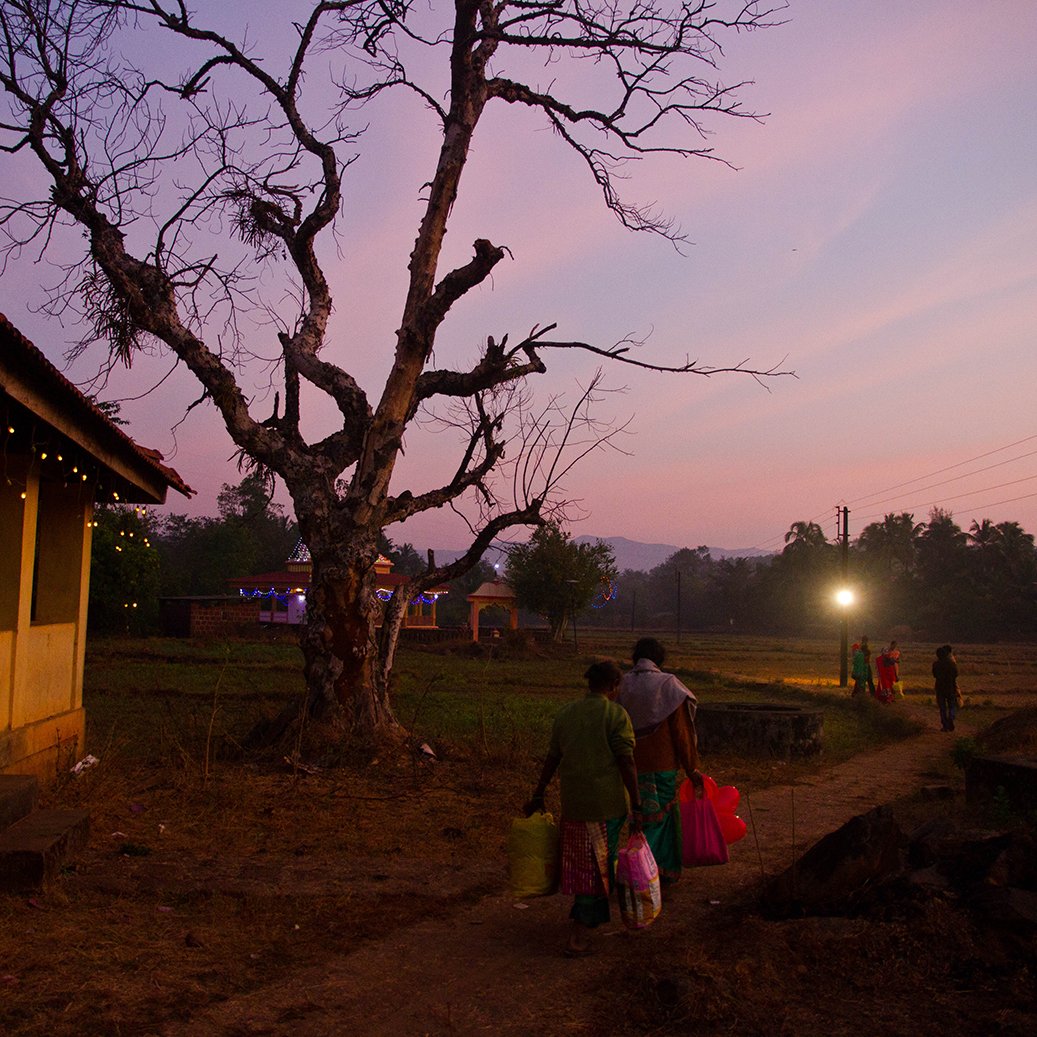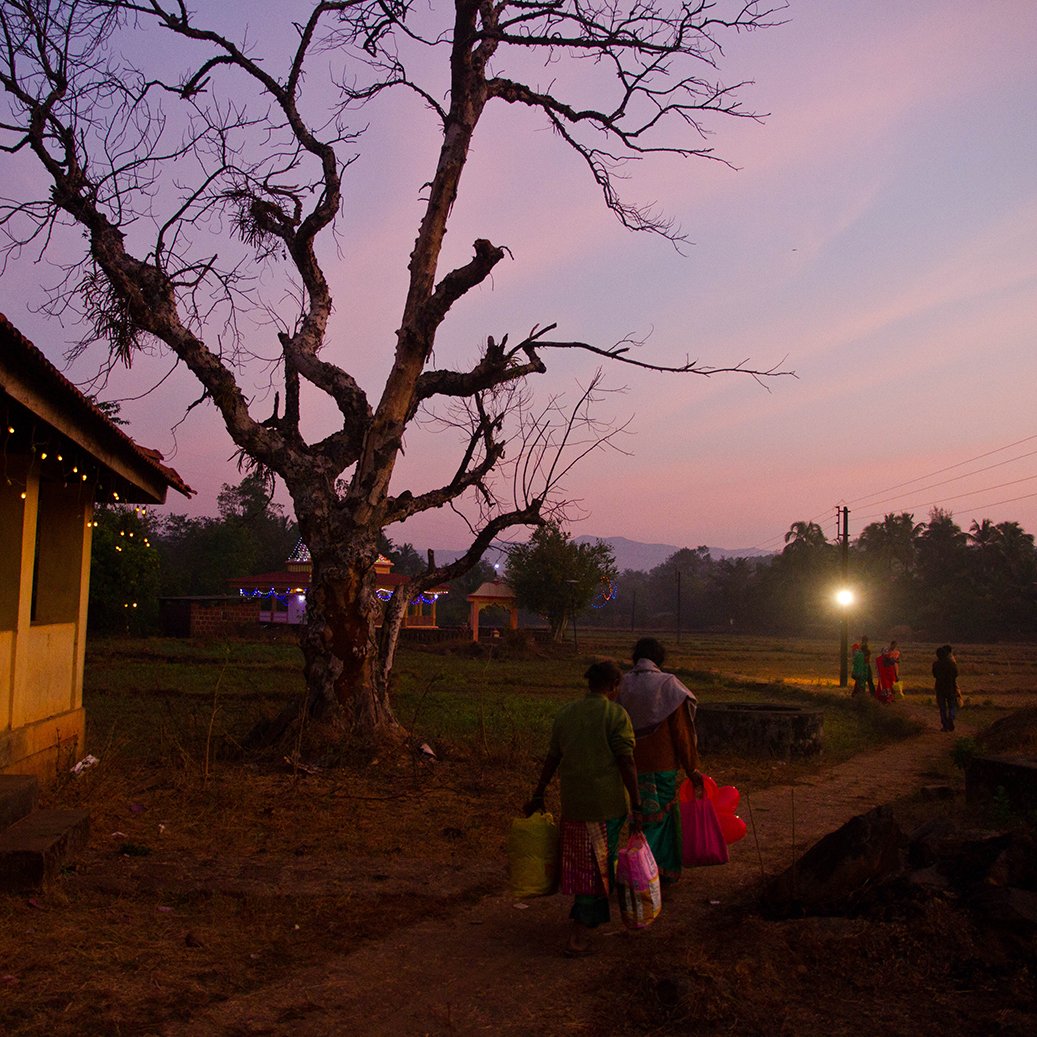 PHOTO • Indrajit Khambe