Areti Vasu, 33, has 23 criminal cases filed against him. His mother A. Sathyavati, 55, has eight on her head. In Tundurru, his village in Andhra Pradesh, Vasu has been offered inducements, subjected to bullying, and put behind bars three times. He has now spent a total of 67 days, so far, in jail since September 2016. His mother's score: 45 days.
"All I did was file an RTI," he says, simply.
The fallout of that action has not been simple. Police raids, intimidation, dragging people out of their homes and placing them in preventive custody, are now common in Tundurru. As also in the neighbouring villages of Jonnalagaruvu of Bhimavaram mandal and K. Bethapudi in Narasapur mandal. All three are in West Godavari district.
The villagers here – mostly small farmers, fisherfolk and labourers – are protesting the setting up of the Godavari Mega Aqua Food Park Pvt. Ltd (GMAFP).  They see this project as polluting both air and water in the region and wrecking their livelihoods. The food park aims to process products such as fish, prawn and crab for export to markets in the European Union and USA. The 'Committee for agitation against the GMAFP' that has sprung up here asserts that the process "involves using at least 1.5 lakh litres of water daily." They say it will "also discharge – every day – around 50,000 litres of water filled with pollutants." The discharge will be released into the Gonteru drain which empties out into the sea from this district.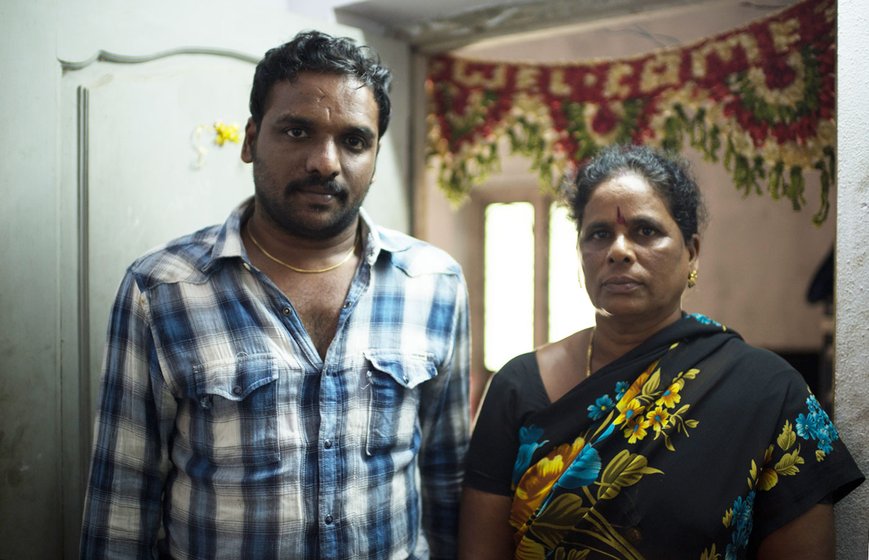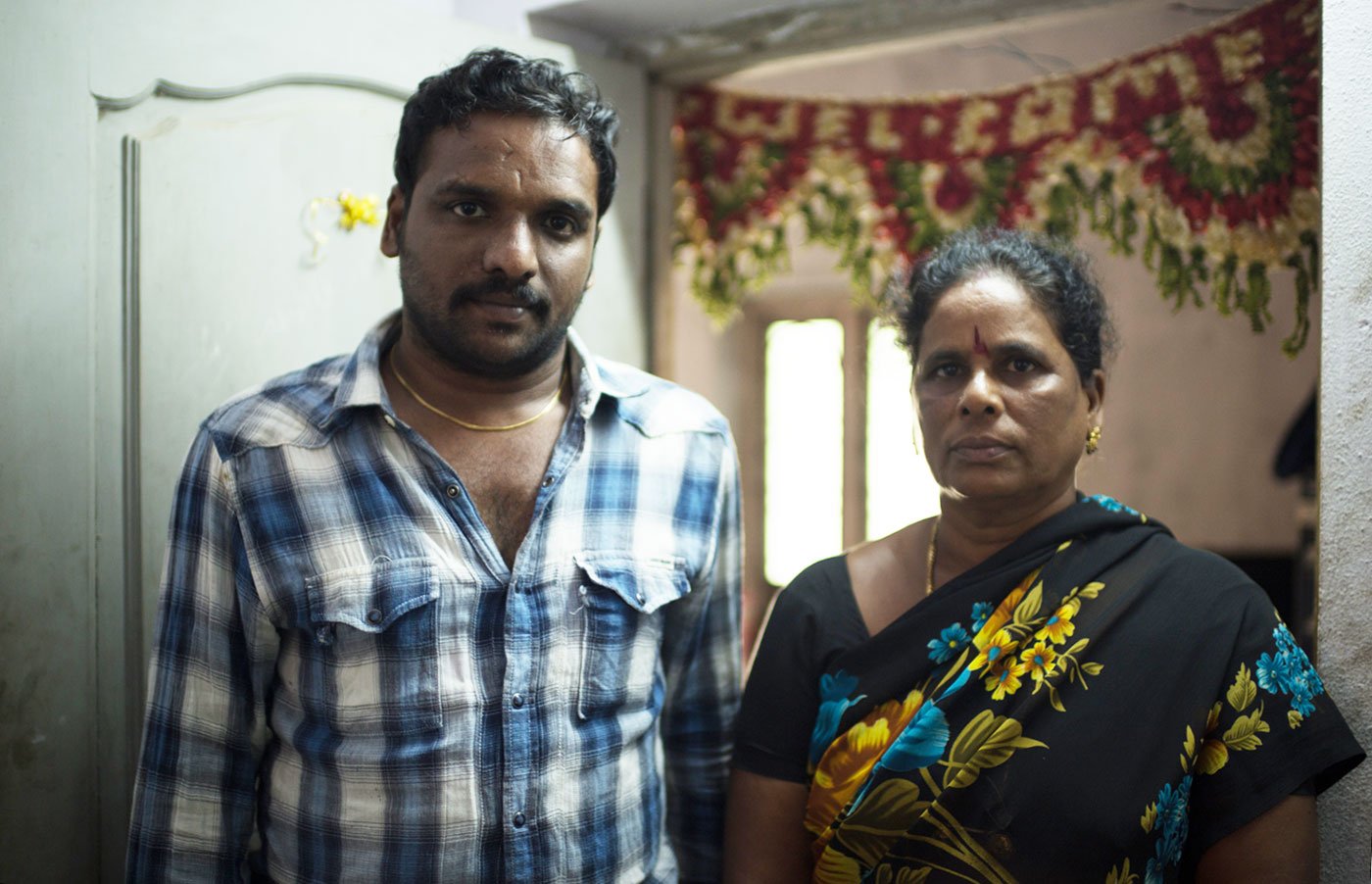 PHOTO • Sahith M.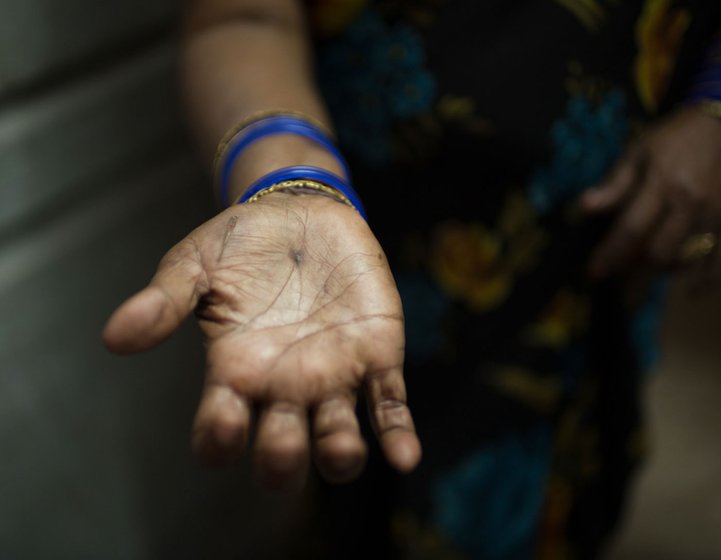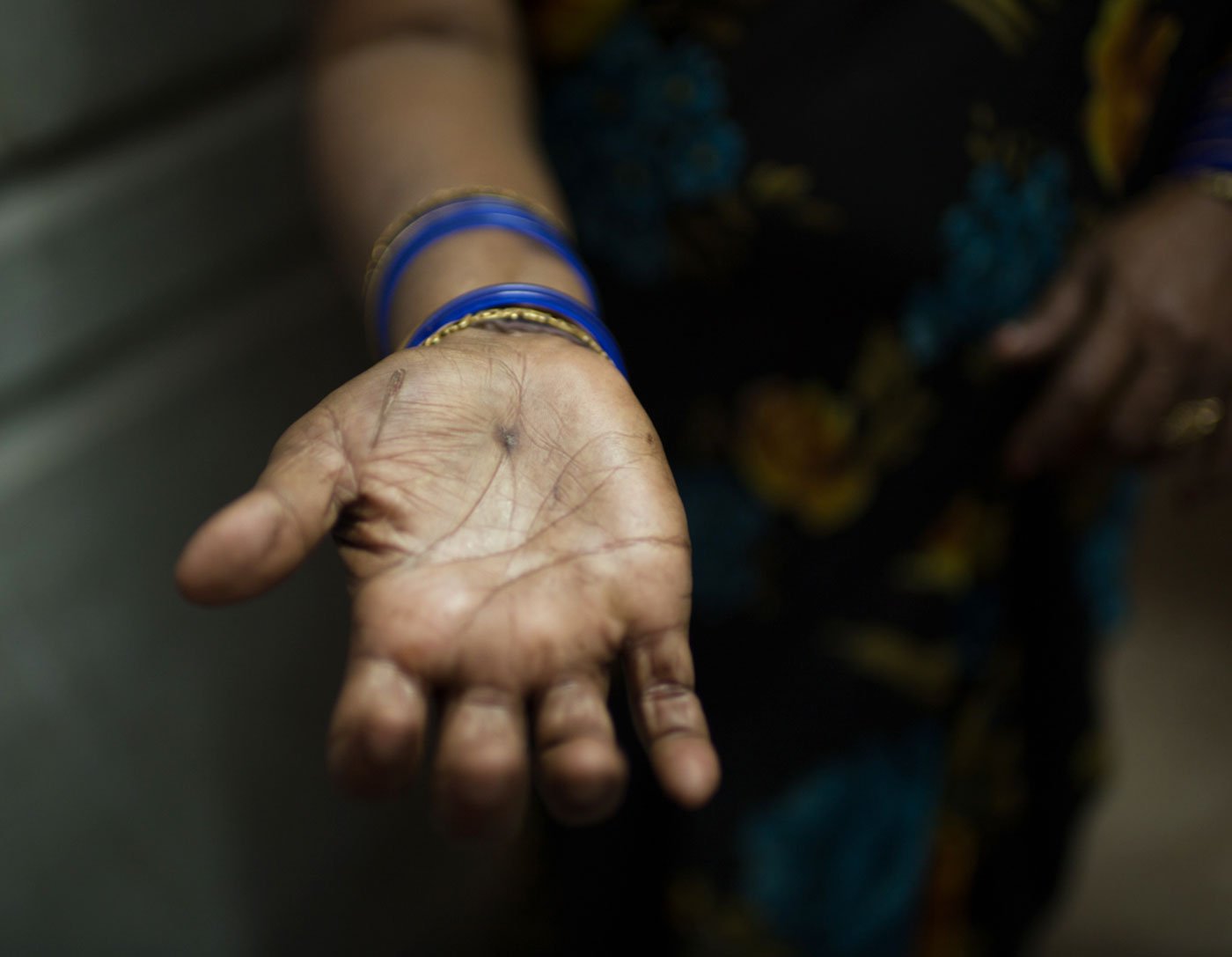 PHOTO • Sahith M.
A government order of October 30, 2017, in fact says a pipeline will be built that can  "dispose 3,00,000 litres / day of treated water from the Effluent Treatment Plant of the GMAFP to the sea coast at Chinagollapalem." But there is no such pipeline or treatment plant in sight, points out the agitation committee. Local media have also reported the impending problem of large quantities of contaminated water going into the Gonteru drain.
Work on the plan – on around 57 acres of privately acquired land – began in 2015. It is due to go operational this year. The company's 'vision statement' says it "strives to make our environmental carbon footprint as small as possible. We will utilize alternative sources of energy such as wind, solar and hydro, to reduce our dependence on traditional power."
The villagers dismiss that vision as a delusion.  The conflict was sparked off by Areti Vasu's RTI application (under the Right to Information Act) seeking information on the project. Vasu runs a ' Mee seva kendra' ('At your service') centre in his village. This is an initiative by the state to provide (outsourced and private) facilities such as bill payments and applications for government services to the public.
When Vasu was first carted off to jail, his mother began mobilising people against the aqua food park. Sathyavati soon found her name added on in the "others" column in the charge sheet against her son.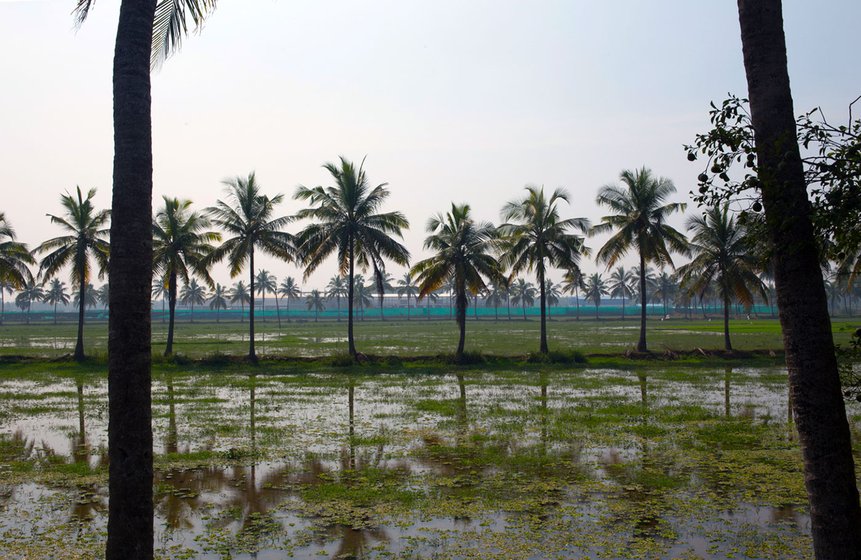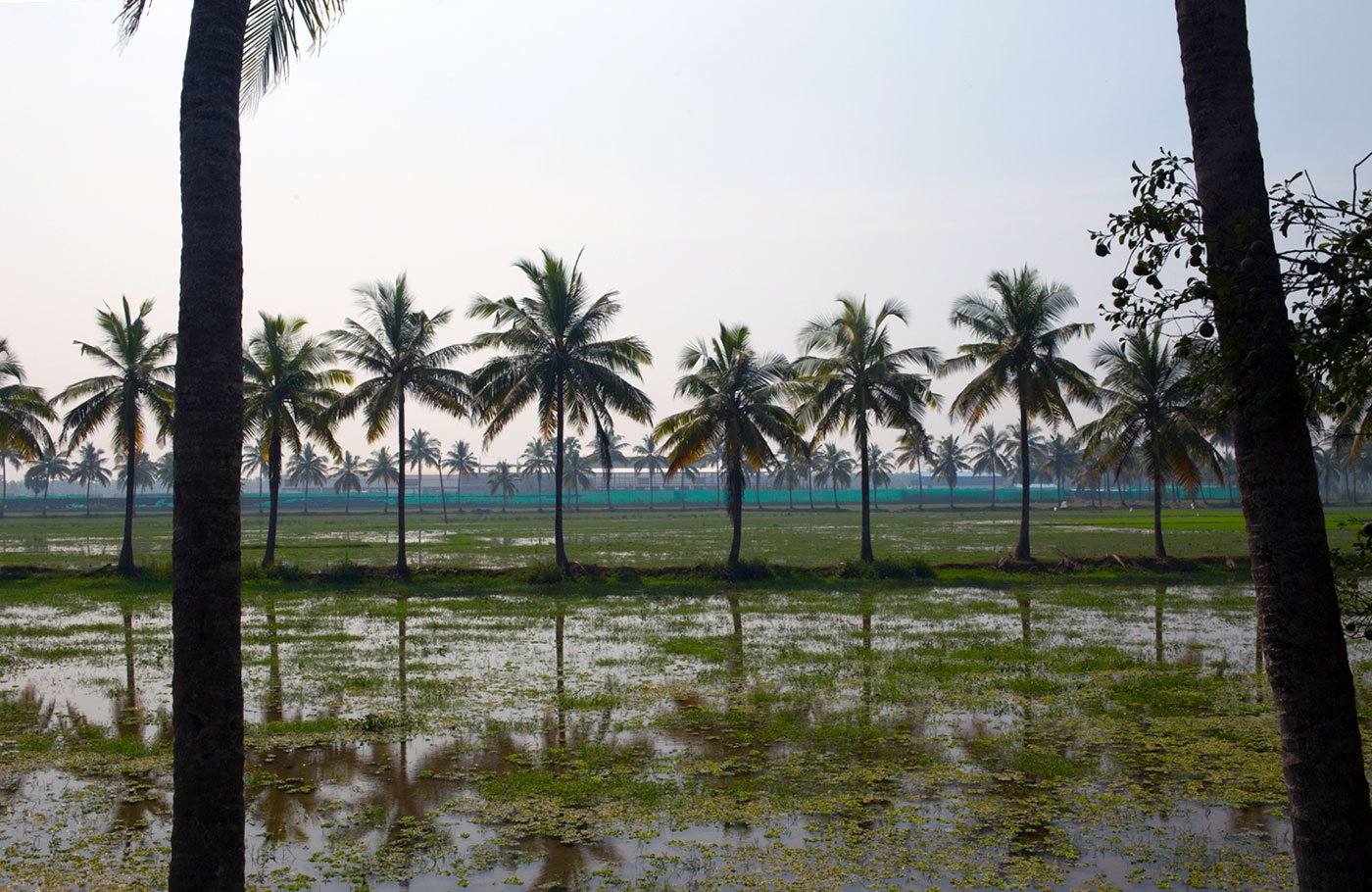 PHOTO • Sahith M.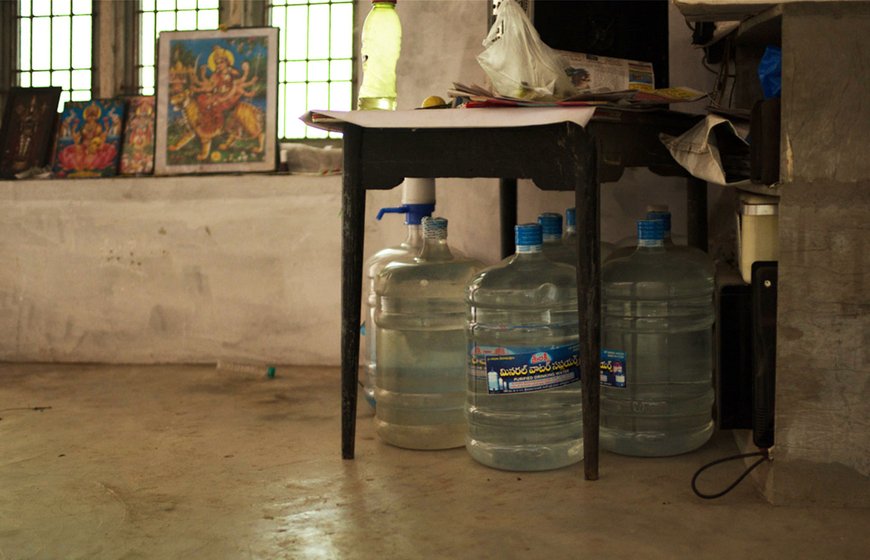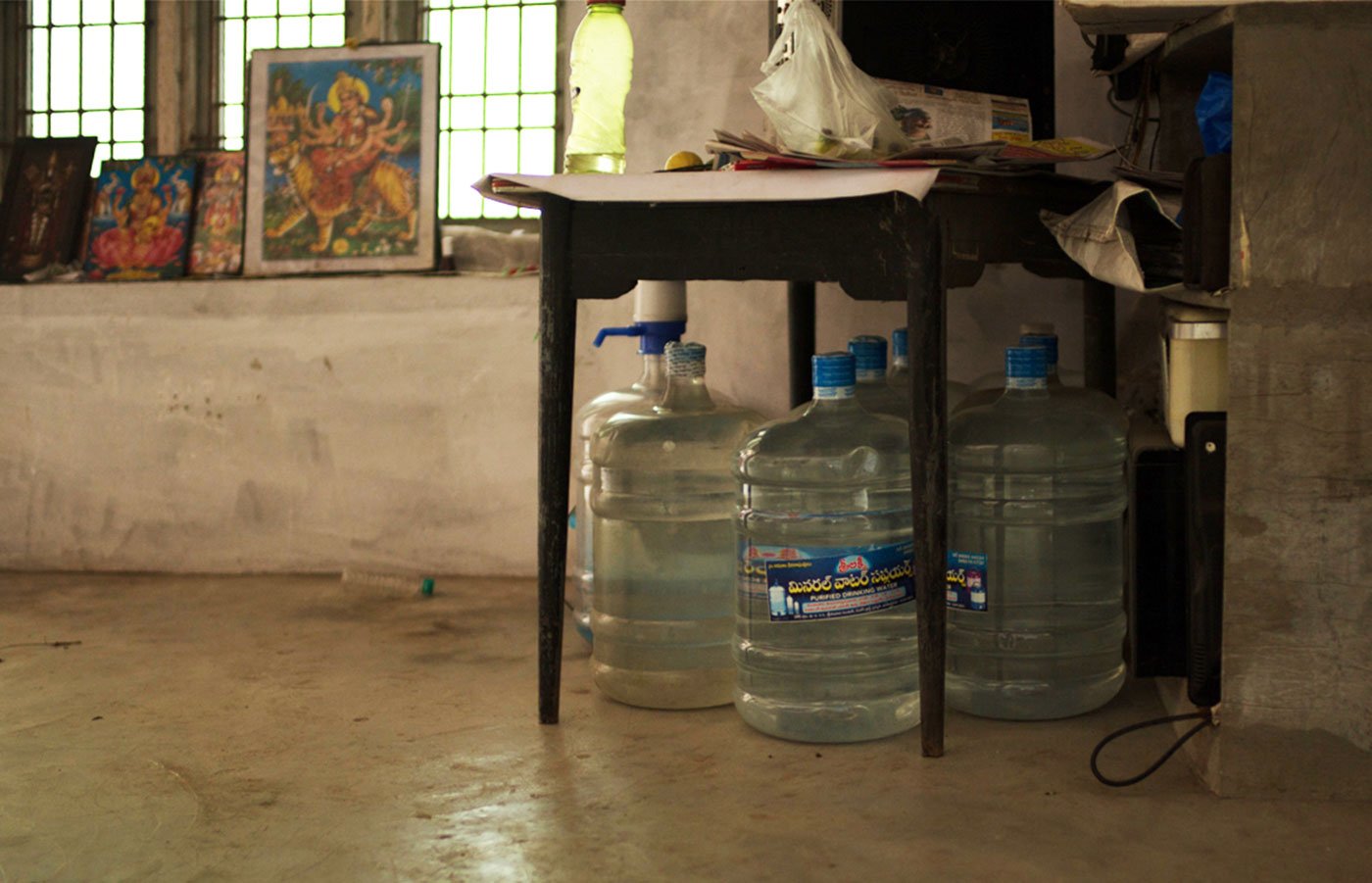 PHOTO • Sahith M.
Police insist they are merely maintaining law and order. But the FIRs (first information reports) filed here, copies of which are with this reporter, record extravagant charges.  "I've never had anything to do with the police in 35 years," says Sathyavati. "Yet, they framed me in a total of nine cases." Including attempt to murder. She wasn't the only one. Many villagers here are now forced to make the rounds of courts and police stations, sometimes twice a week.
Besides potentially devastating agriculture, says Barre Nagaraju, a leader of the fish workers community in this region, the polluted water going into the Gonteru drain will devastate 18 fishing dependent villages nearby. "This factory will impact around 40,000 of us," he says.
Indiscriminate pumping of groundwater and other diversions to projects have already caused a crisis. In the past few years, villagers in the water abundant Godavari delta have come to depend on large plastic cans for drinking water. The sale of such cans is now a booming business. People fear the GMAFP will worsen this situation.
Koya Mahesh, an agricultural labourer from Jonnalagaruvu village next to the aqua food park, says, "The factory will destroy the fertile lands in the village and hit the livelihoods of farm labourers." Residents of his village, most of whom are Dalits, have been fighting the project. It will, they complain, contaminate the Gonteru drain, the one major freshwater lake they have. Also, the foul smell from the factory could make the village unliveable.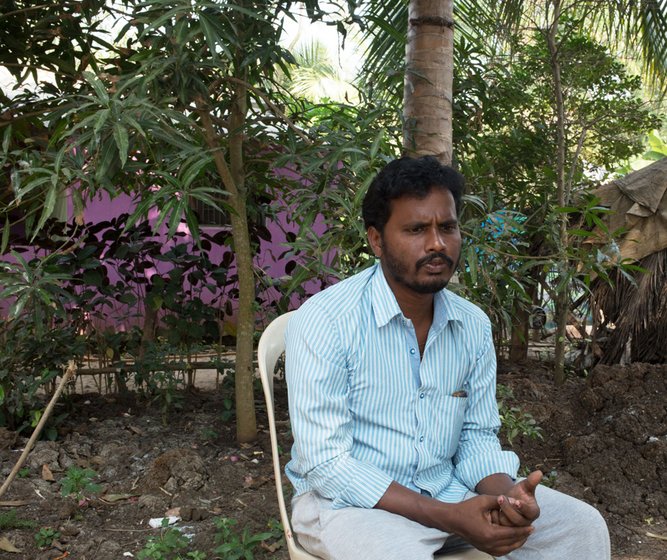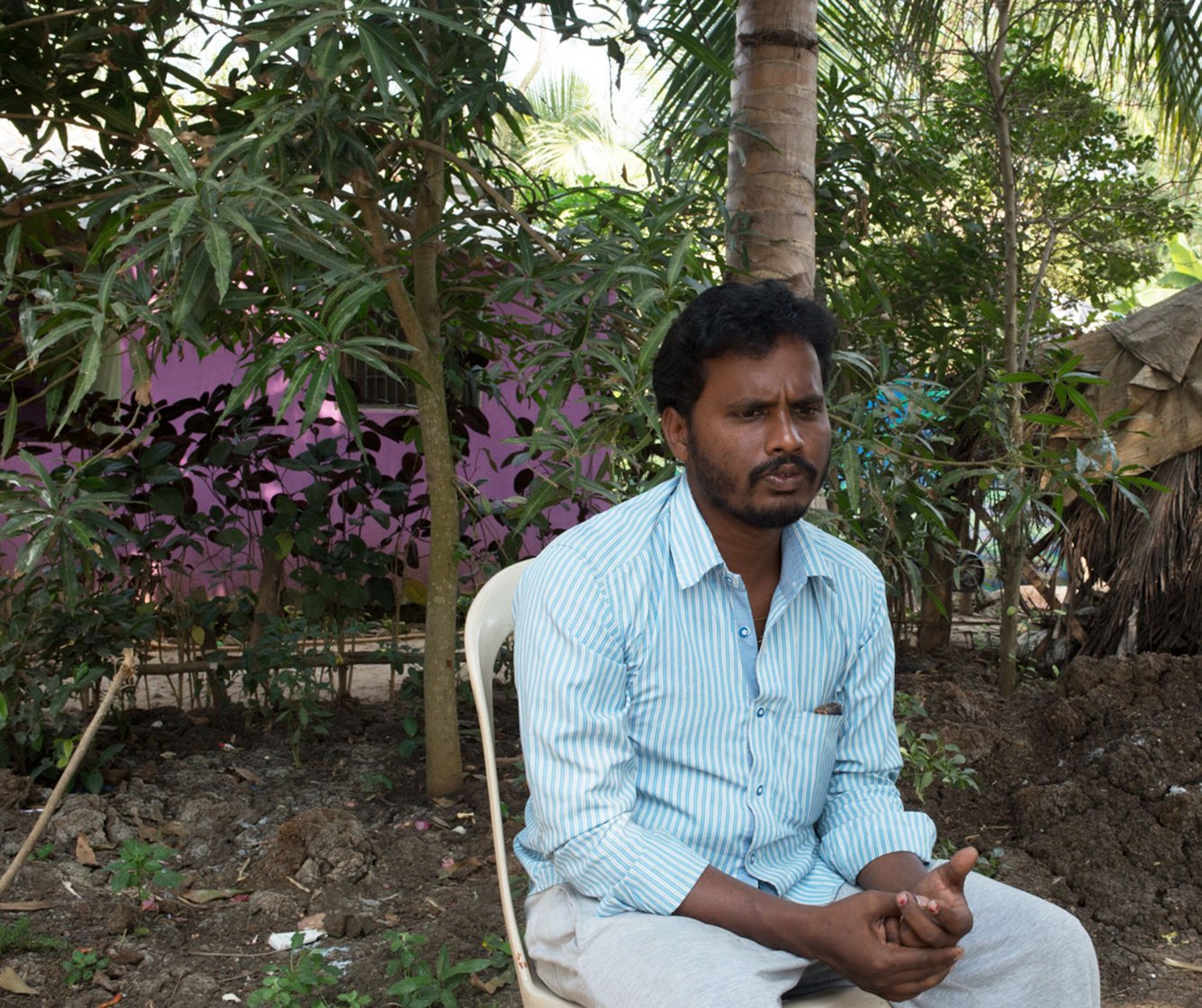 PHOTO • Sahith M.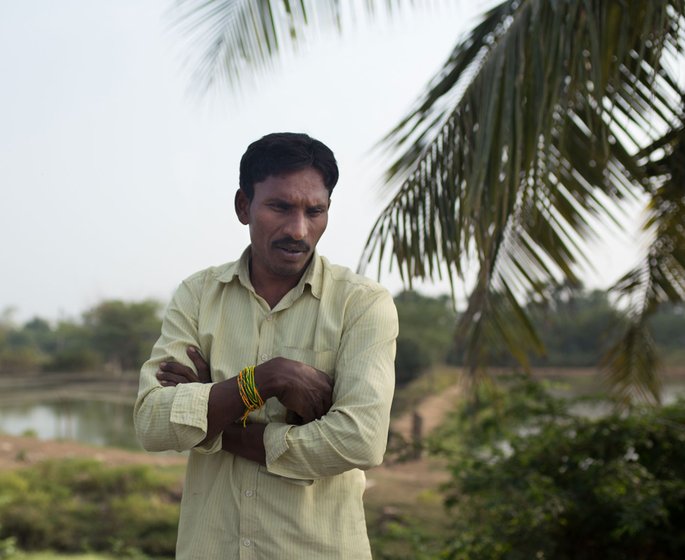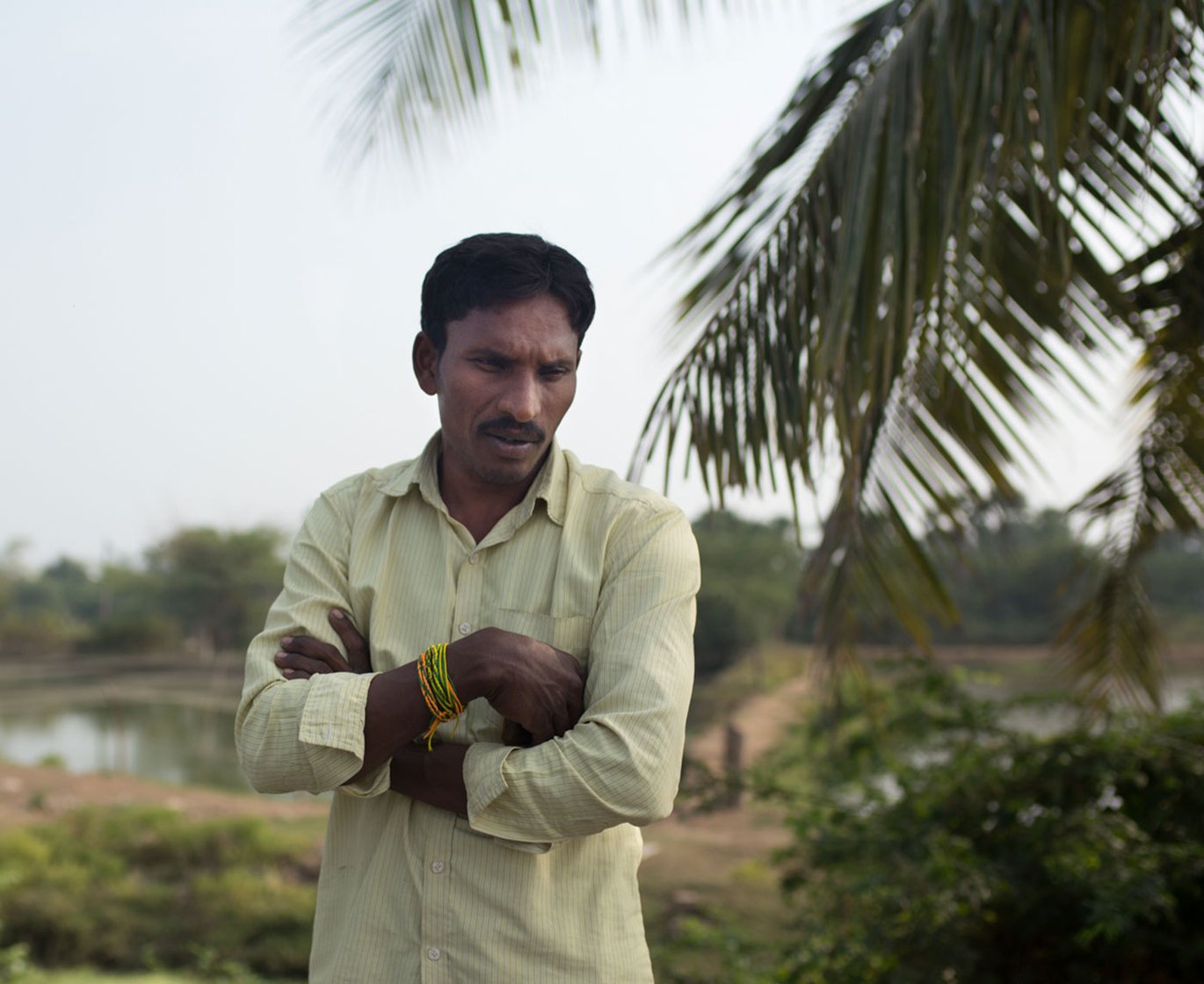 PHOTO • Sahith M.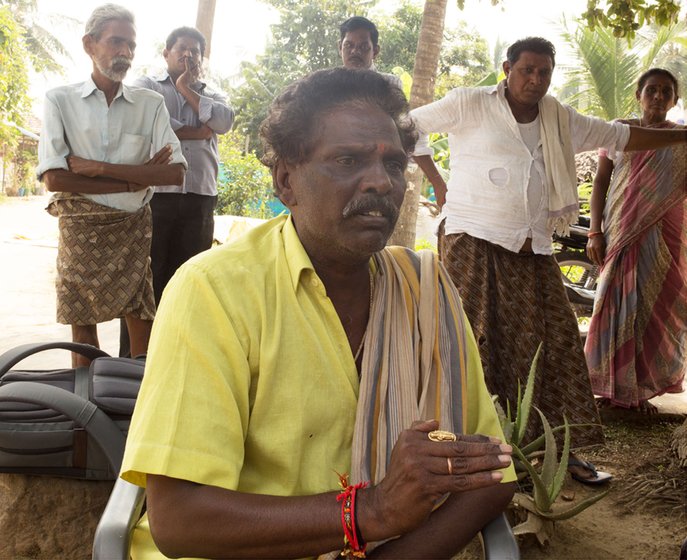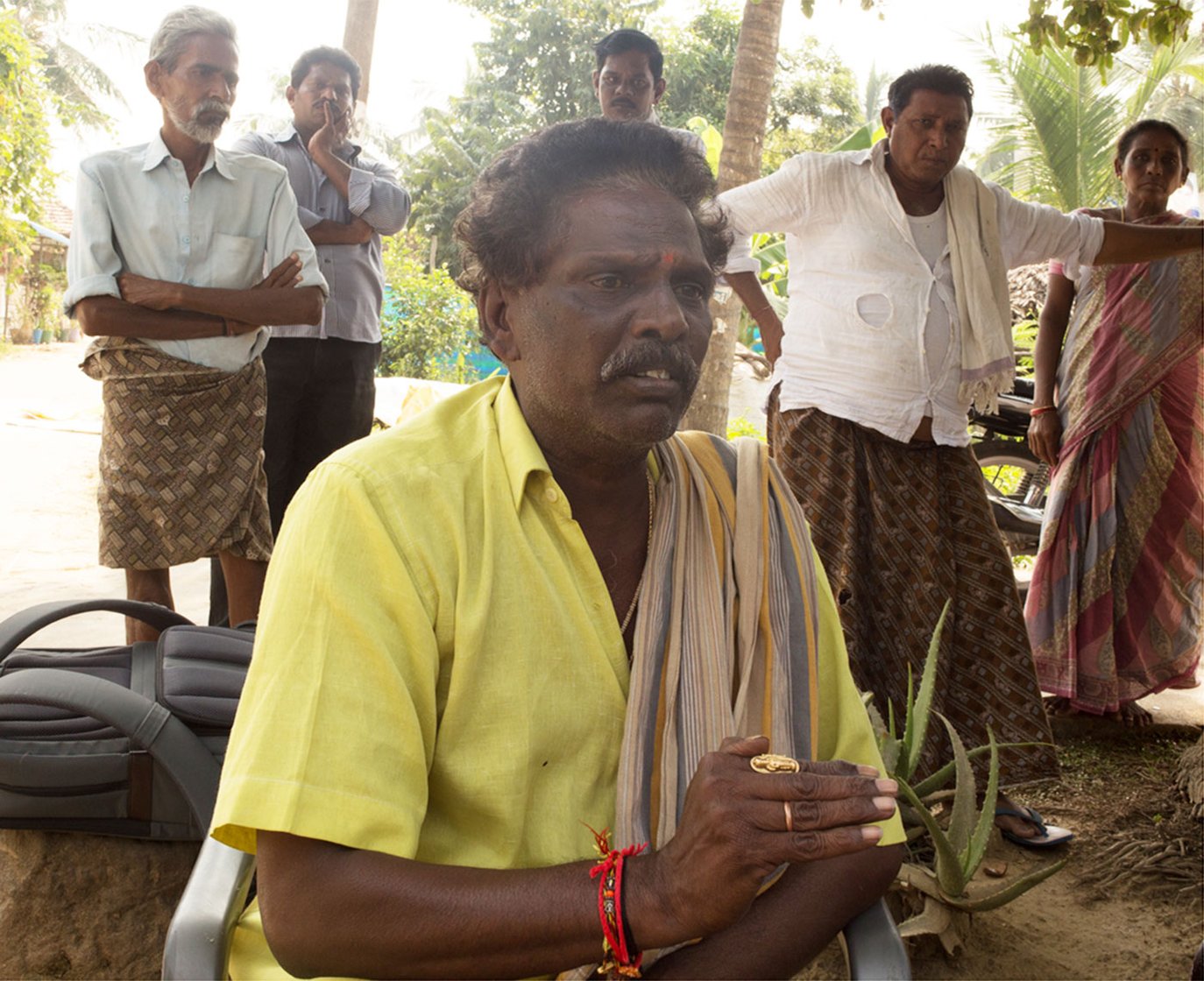 PHOTO • Sahith M.
More than 20 people in Jonnalagaruvu's Dalit hamlet, which has just 70 households, have been booked under multiple cases. Mahesh faces nine, including an attempt to murder case. He was jailed for 53 days and later again for six days. His wife Keerthana found herself booked after she attended a meeting against the aqua park. "Threats and intimidation have become normal," she says.  During one protest on International Women's Day in Vijayawada, she recalls, a "pregnant woman was thrown into a police van like a sack of vegetables."
Age buys you no exemptions here. Children at a kabaddi match, held every year in the village, were also hauled off to the police station for staging the event without prior permission. In previous years, the match went on  without any problems, but after the villagers have  participated in the protests, this has changed.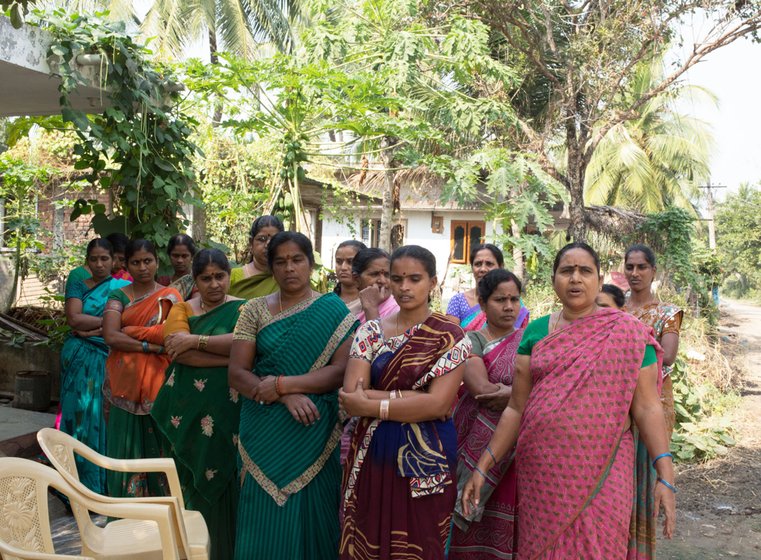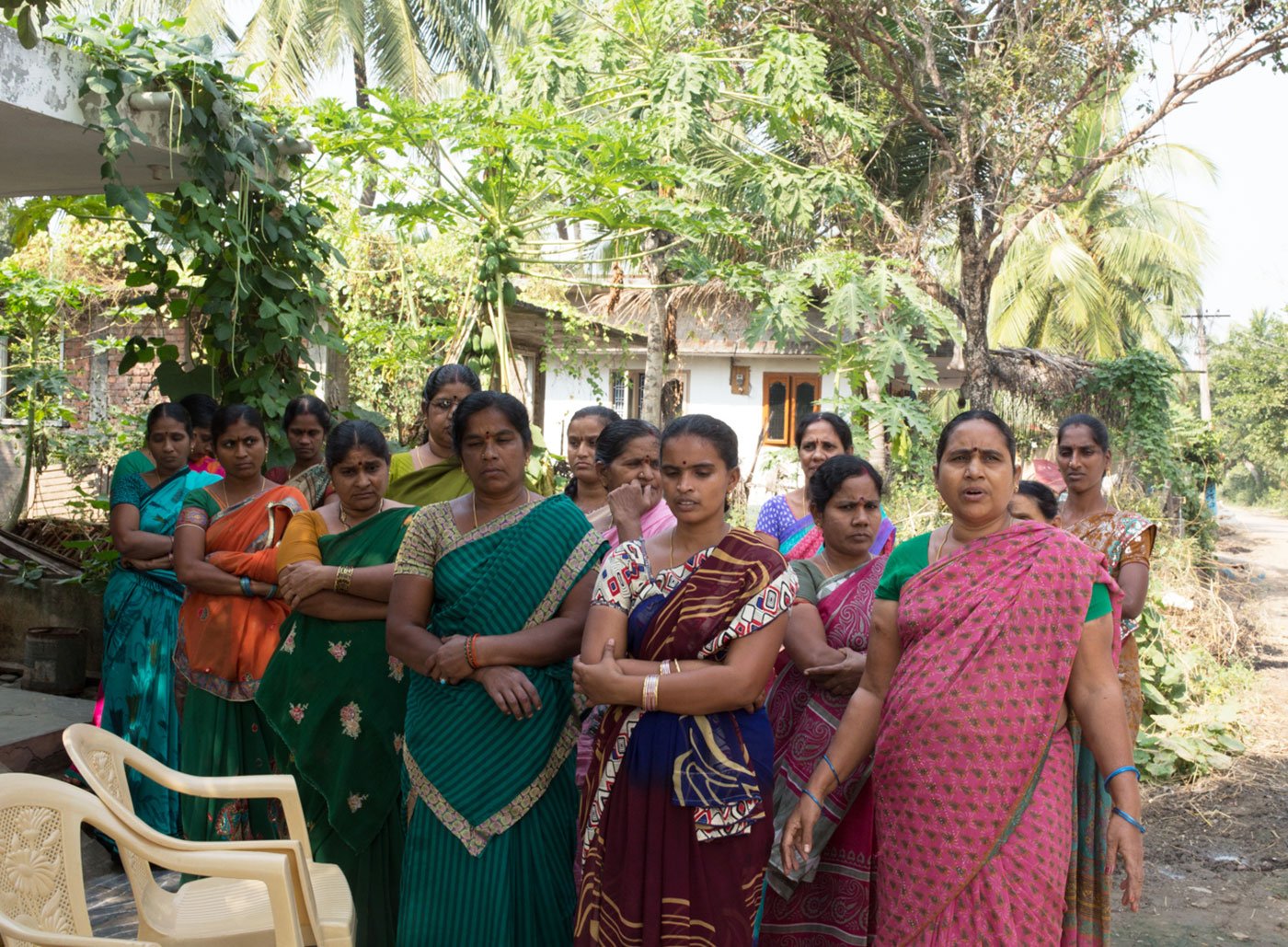 PHOTO • Sahith M.
The GMAFP did not respond to this reporter's email seeking its version of the happenings here. However, the executive director of the park, Ananda Varma, has gone on record to say there was really no basis for misgivings over the project and there will be zero discharge. The water and all the effluents will be treated and recycled ( The Hindu BusinessLine , October 17, 2016).

Chief Minister Chandrababu Naidu has championed the project. "Some people are trying to stop the aqua food park. There is no loss because of this factory," he said at a public meeting in Elluru on February 25, 2016. "The pollutants and remnants discharged by it will be filtered and diverted to the sea through a pipeline. The factory will be built at the same spot."
The aqua park first gained sanction when the Congress party was ruling in Andhra Pradesh. But the Telugu Desam Party (TDP) has followed up on it aggressively after coming to power in 2014. Cases against more than 300 villagers have been registered in the past two years. The spokesperson of the TDP, YVB Rajendra Prasad, insists the mega aqua food park is "pollution-free."

But the locals face a different reality.  And their discontent stays on the boil.  "Before the factory came here," says Samudrala Venkateshwar Rao, a farmer in nearby K. Bethapudi village, "I never went to a police station." Rao now has 17 cases against him, including attempt to murder and criminal conspiracy charges. It began with him sitting in a protest on the road. "Later that night I was picked up by the police and jailed for 53 days."

Samudra Sathyavati, another resident of the same village, says, "Earlier, most women here only came out of their homes to apply muggu [decorative white or coloured patterns] on the floor. But today we are hitting the roads and going to jail. Why are thousands being disadvantaged over one factory?"  Others here, after four years of peaceful protest, ask: "Is it fair that we are dragged, beaten and detained at night because machinery for the factory is coming in the next day? We will not let this plant start even if we lose our lives."
And in K. Bethapudi, J. Sathyanarayana wonders why the government supports a private factory vehemently opposed by the people. "Even today, not a single brick can be laid at the factory without police protection," he points out.