When the farmers' march began in Nashik on March 6, at the forefront was 60-year old Rukmabai Bendkule from Dondegaon village in Dindori taluka , dancing robustly with a red flag in hand. Many thousands of other women farmers walked in the march to Mumbai, across 180 kilometres, some without chappals in the harsh heat, some with children and grandchildren who could not be left behind. (See From farm and forest: Long March to Mumbai and Long March: Blistered feet, unbroken spirit )
Adivasi women farmers from Nashik, Palghar, Dahanu, Ahmednagar and other districts, along with women farmers from Marathwada and Vidarbha, were at the morcha in large numbers.  Adivasi women cultivators are almost always from families with very small landholdings, so most of them also work as agricultural labourers on others' farms. By participating in the week-long march, all of them lost a fourth of their modest monthly income.
"Most of the work in agriculture (sowing, transplantation, harvesting, threshing, crop transportation from field to home, food processing and also dairying) is done by women," points out P. Sainath, founder editor of the People's Archive of Rural India. "But – against the legal position – we deny women ownership rights in land and do not accept them as farmers."
The march, organised by the Akhil Bharatiya Kisan Sabha, brought farmers, both women and men, onto the streets to demand their rights, including the implementation of the Forest Rights Act, 2006, which will give them ownership of the farmland they have been tilling for decades. (See After the March, the aftermath... )
We profile some of the women cultivators here.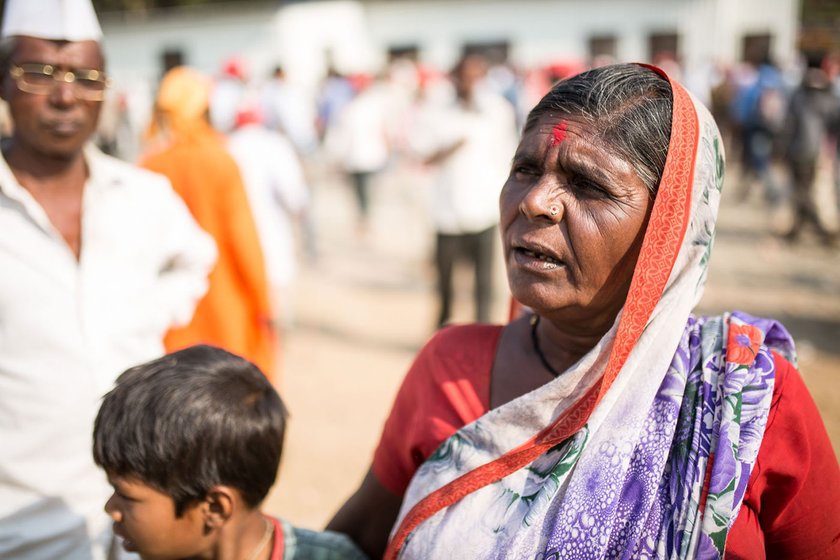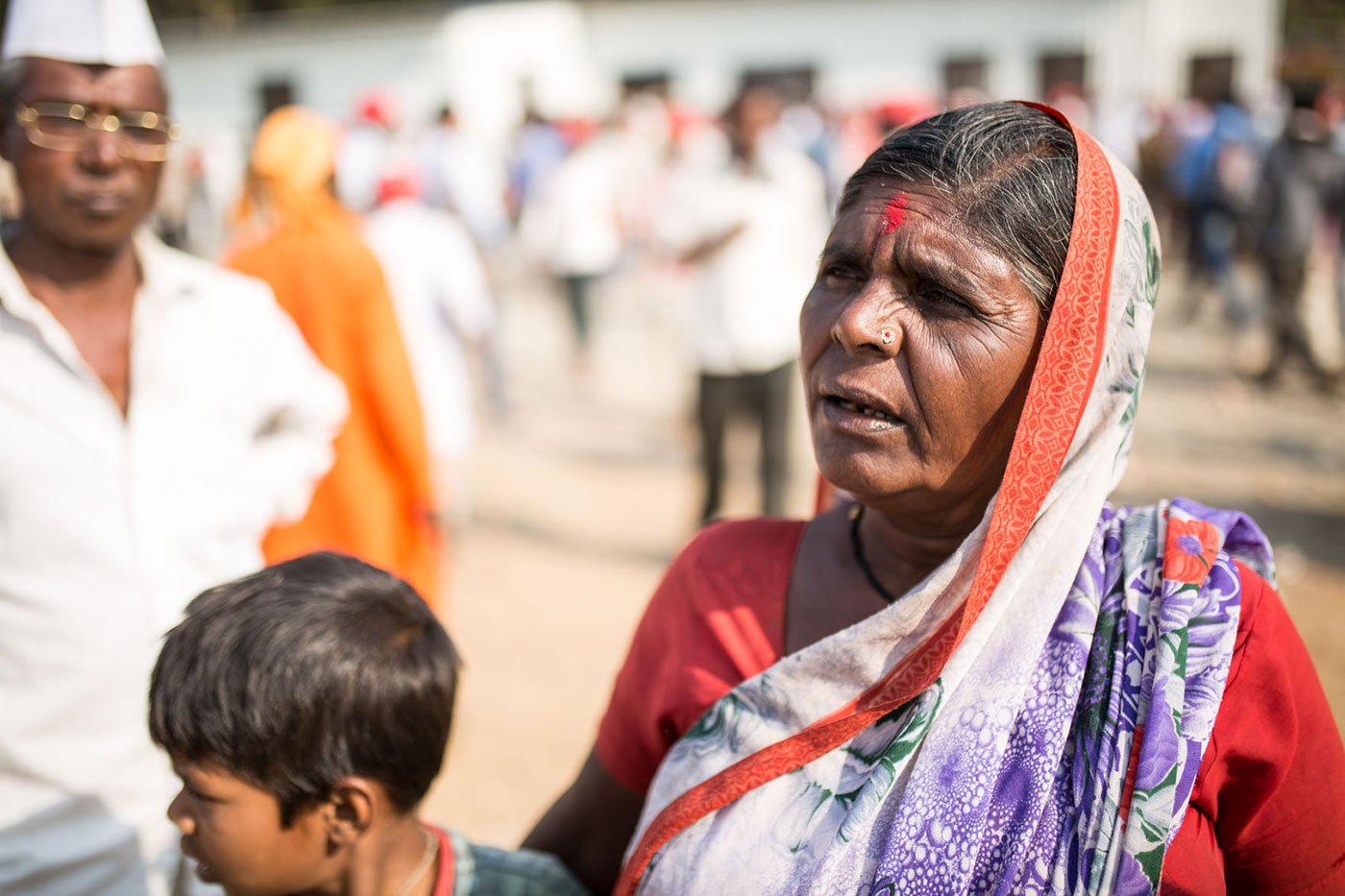 PHOTO • Shrirang Swarge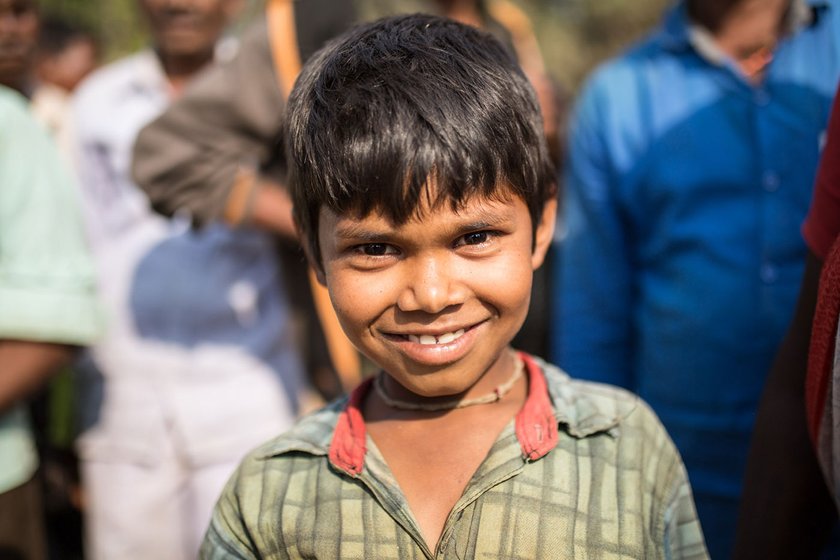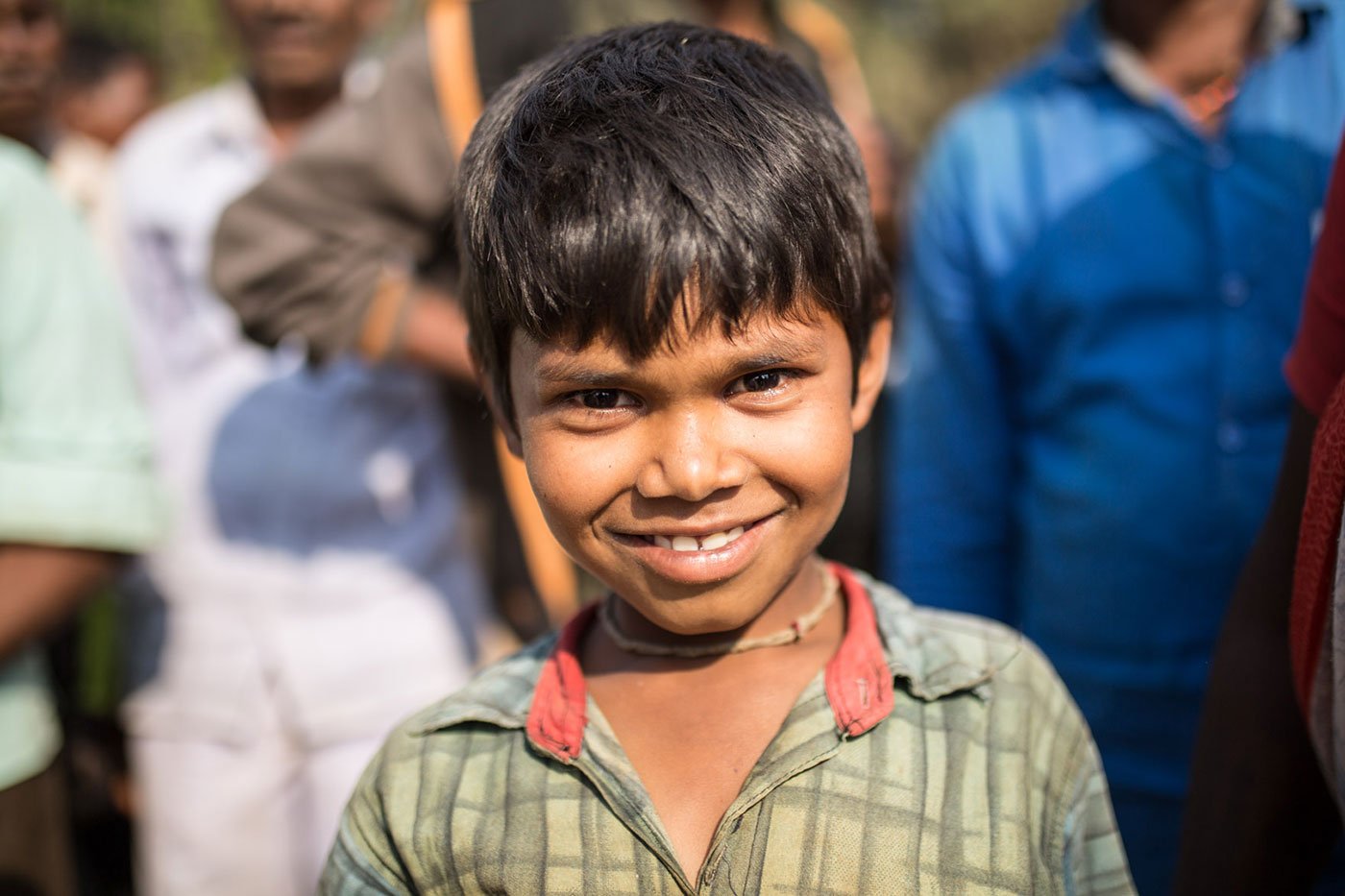 PHOTO • Shrirang Swarge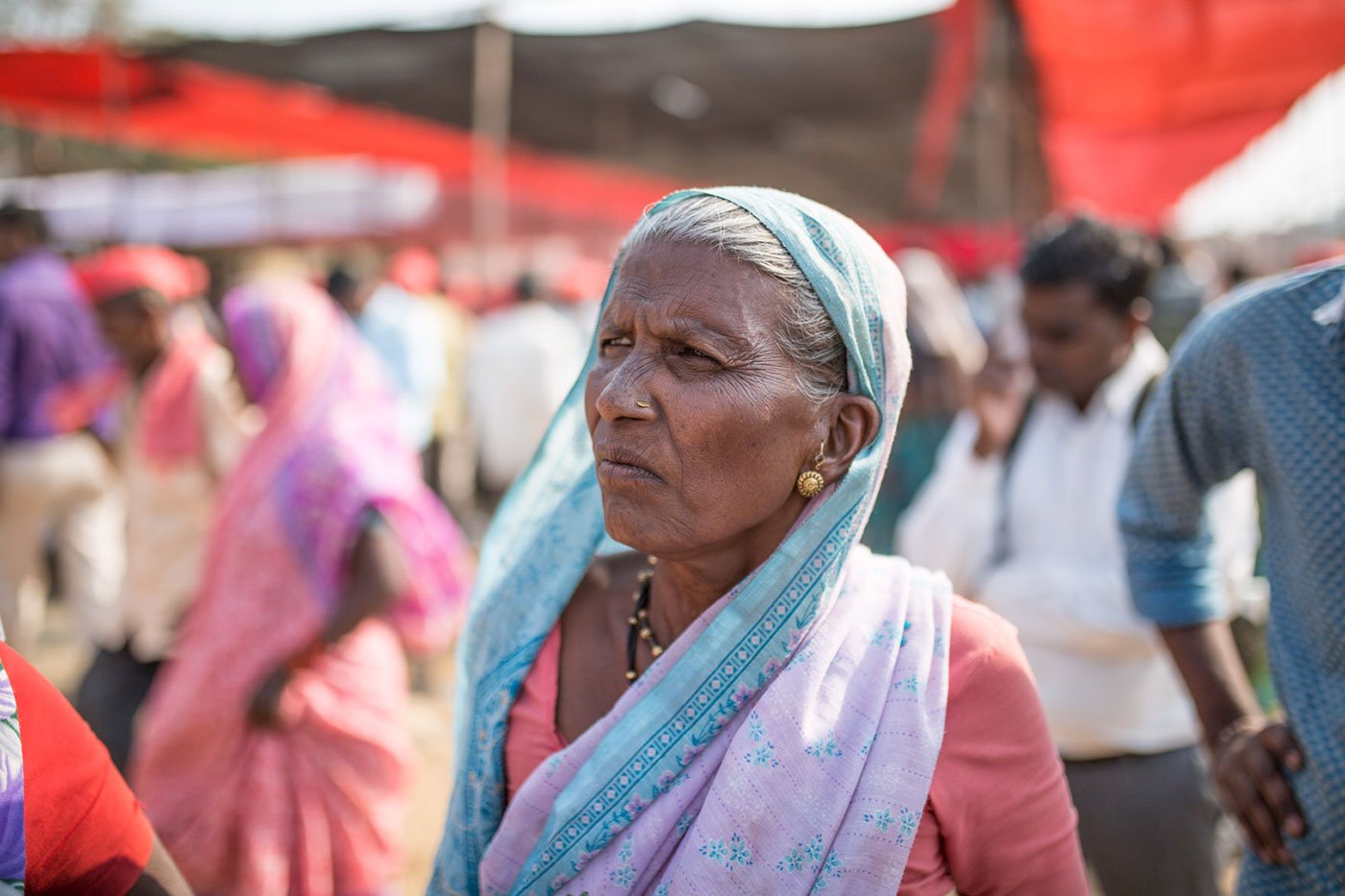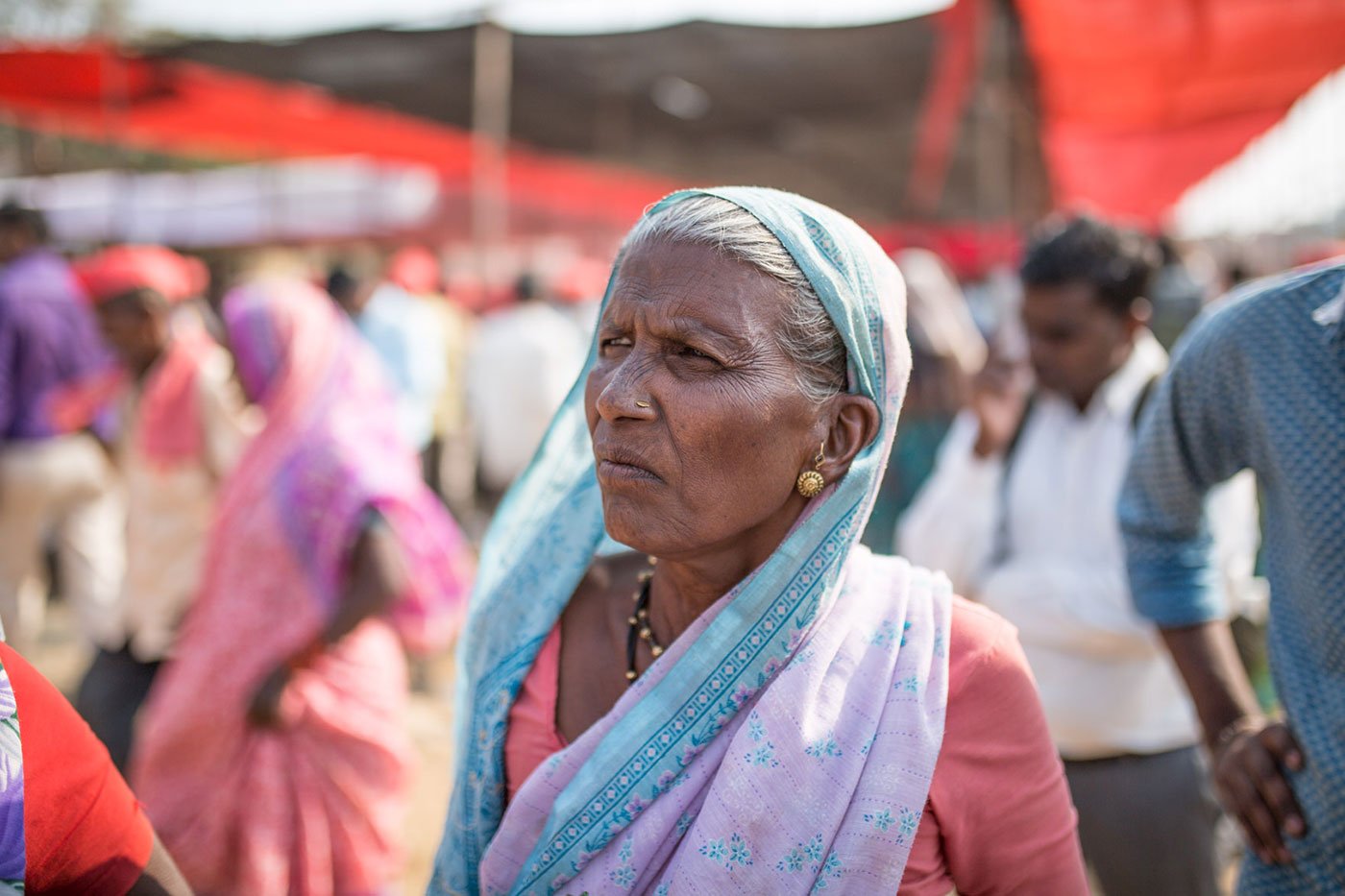 PHOTO • Shrirang Swarge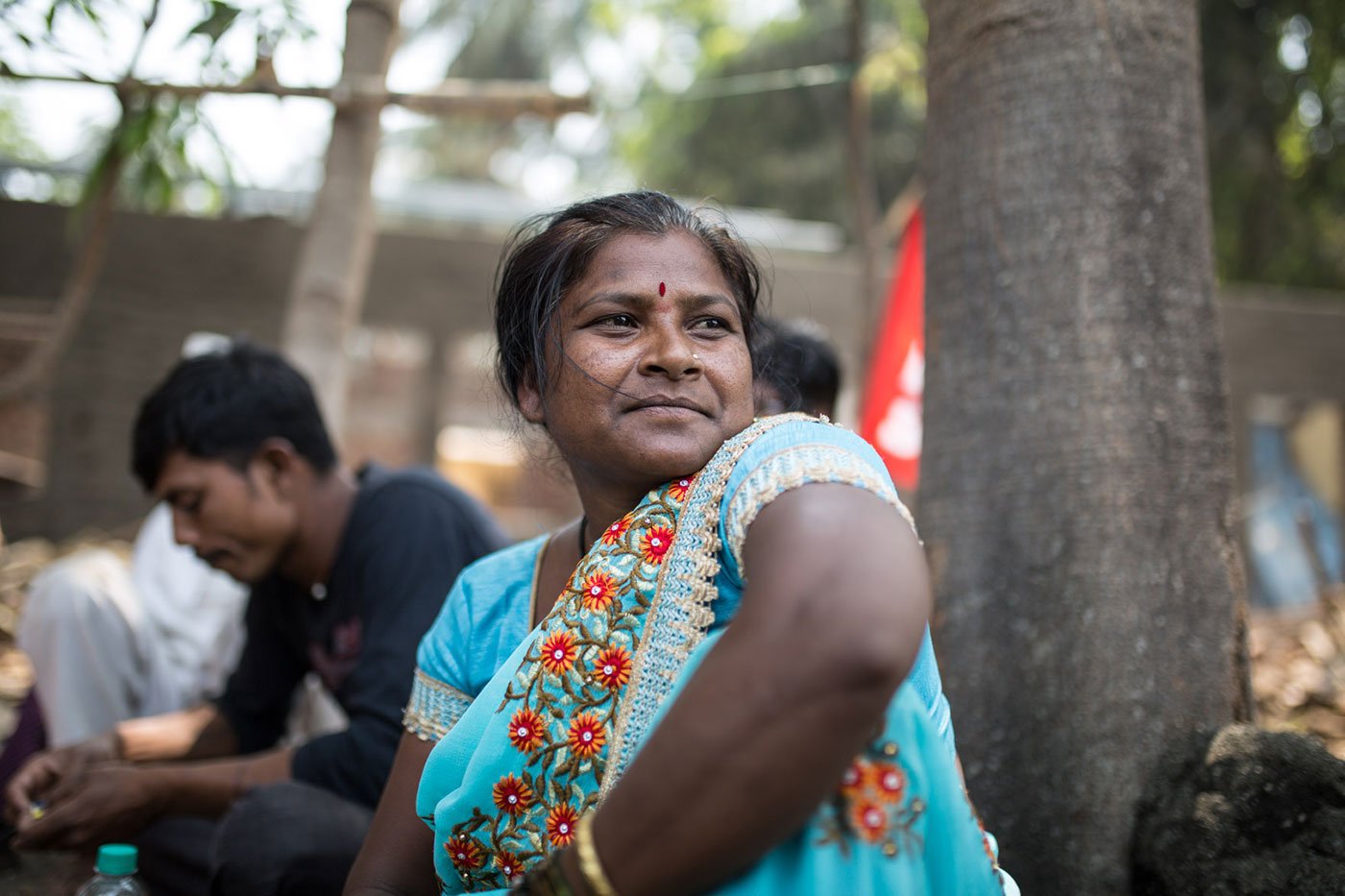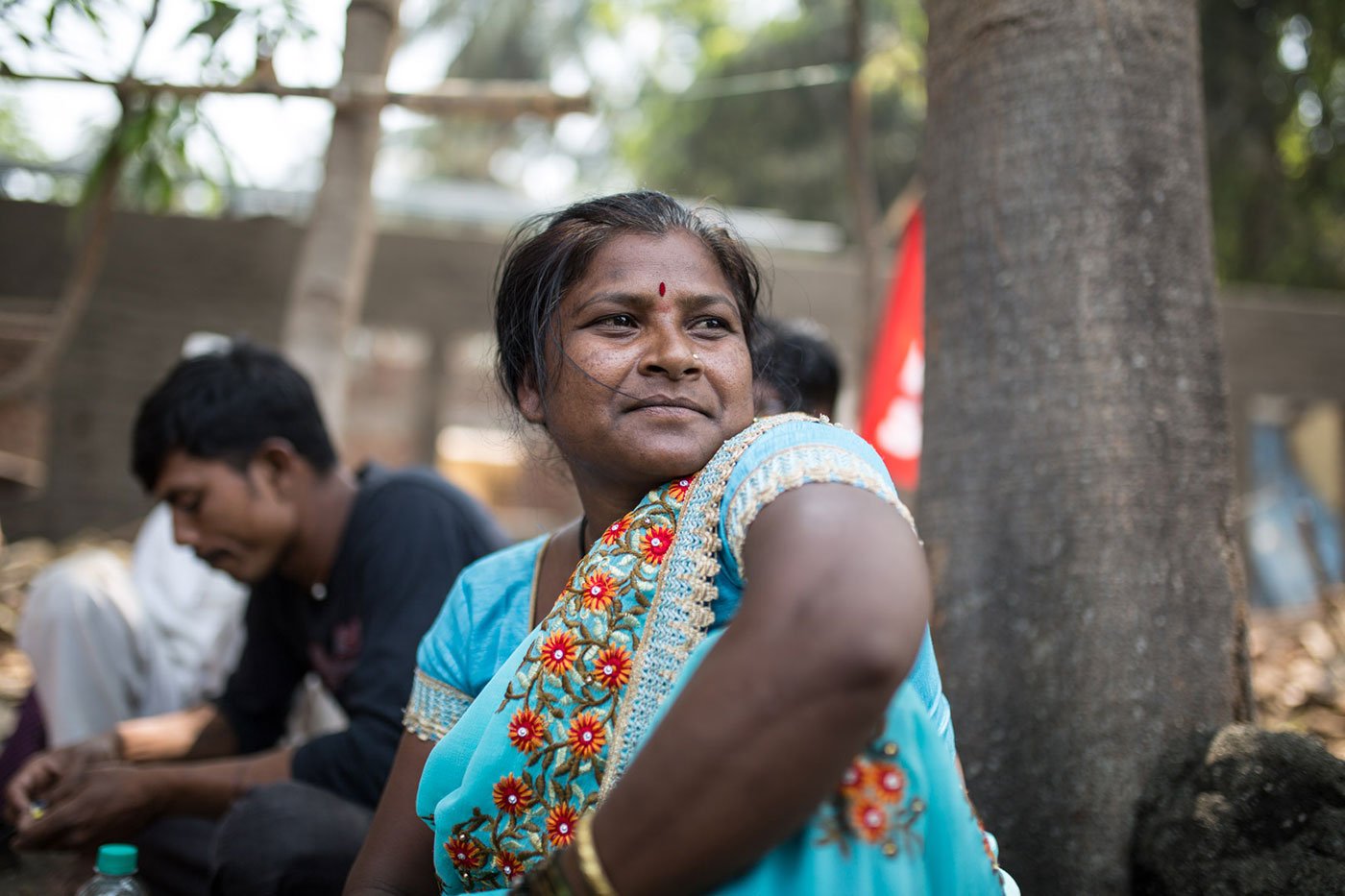 PHOTO • Shrirang Swarge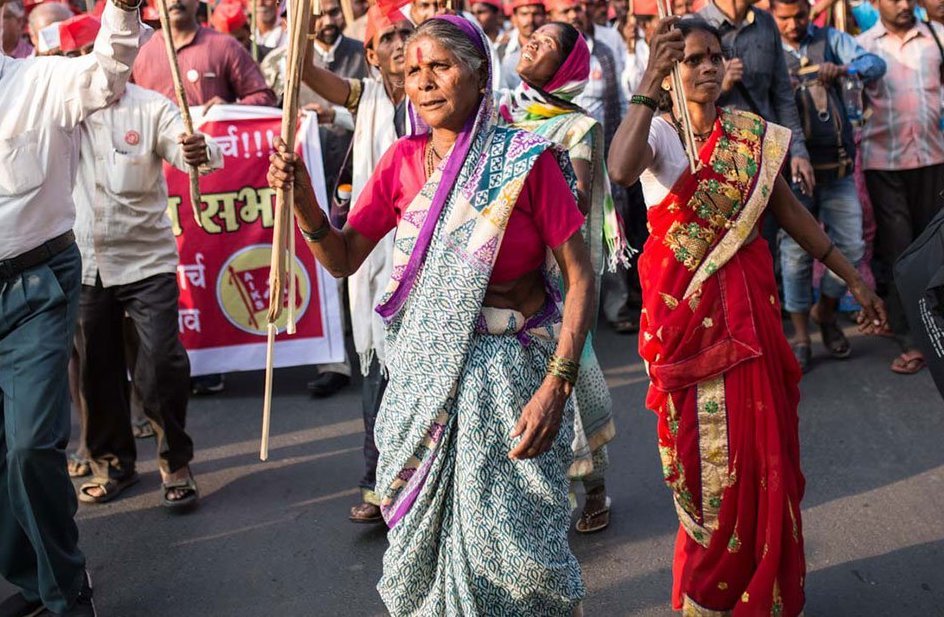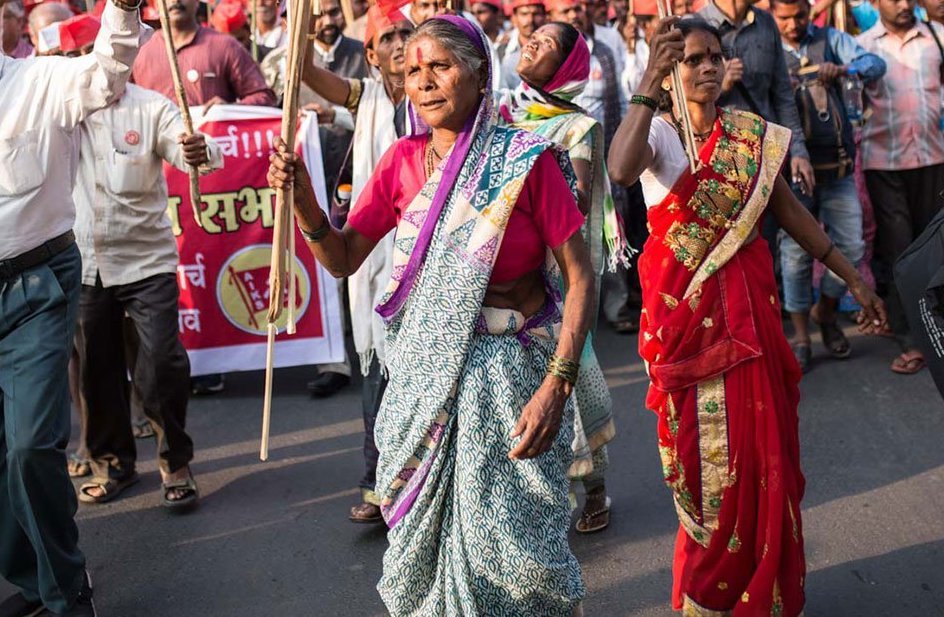 PHOTO • Shrirang Swarge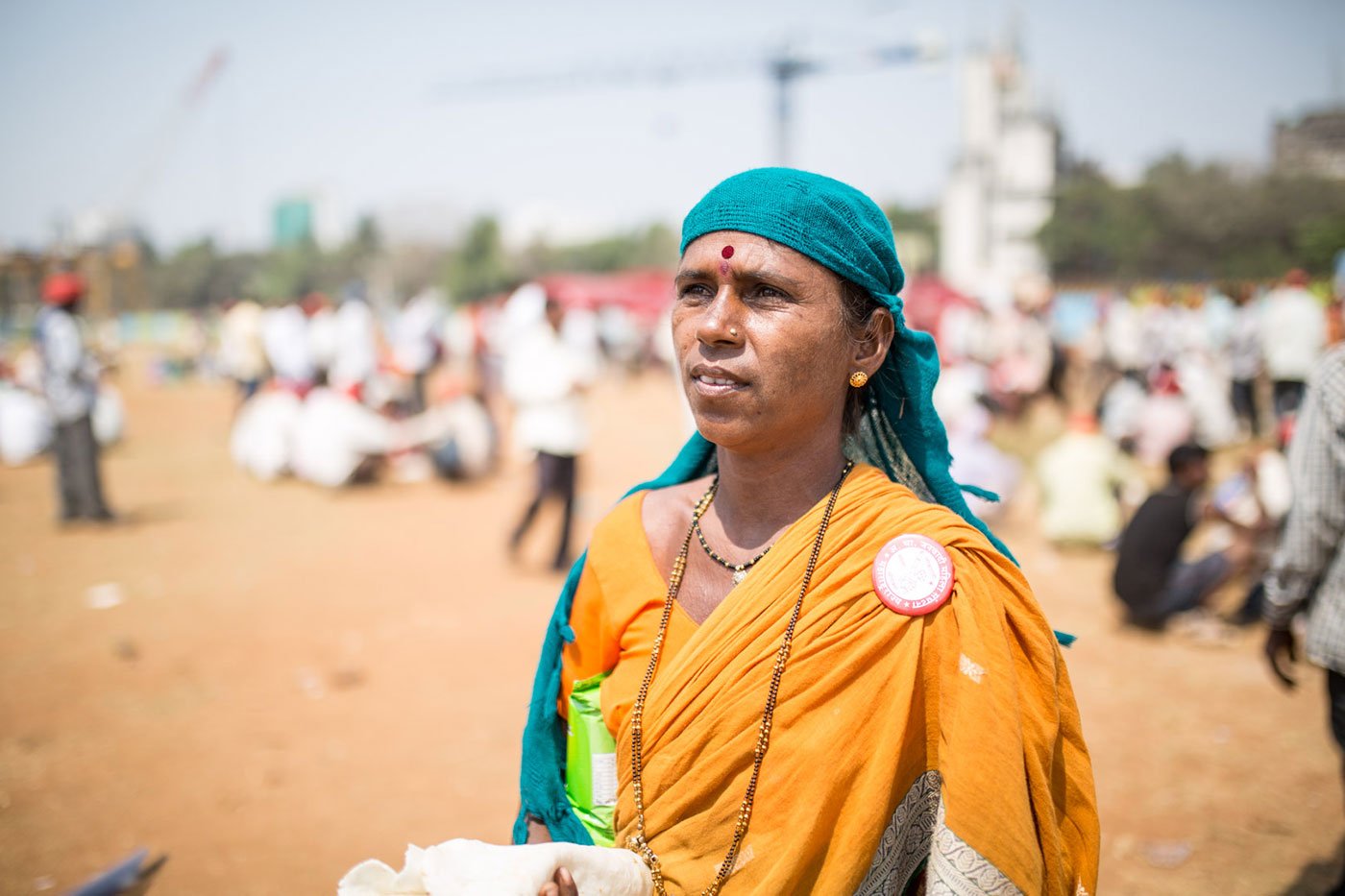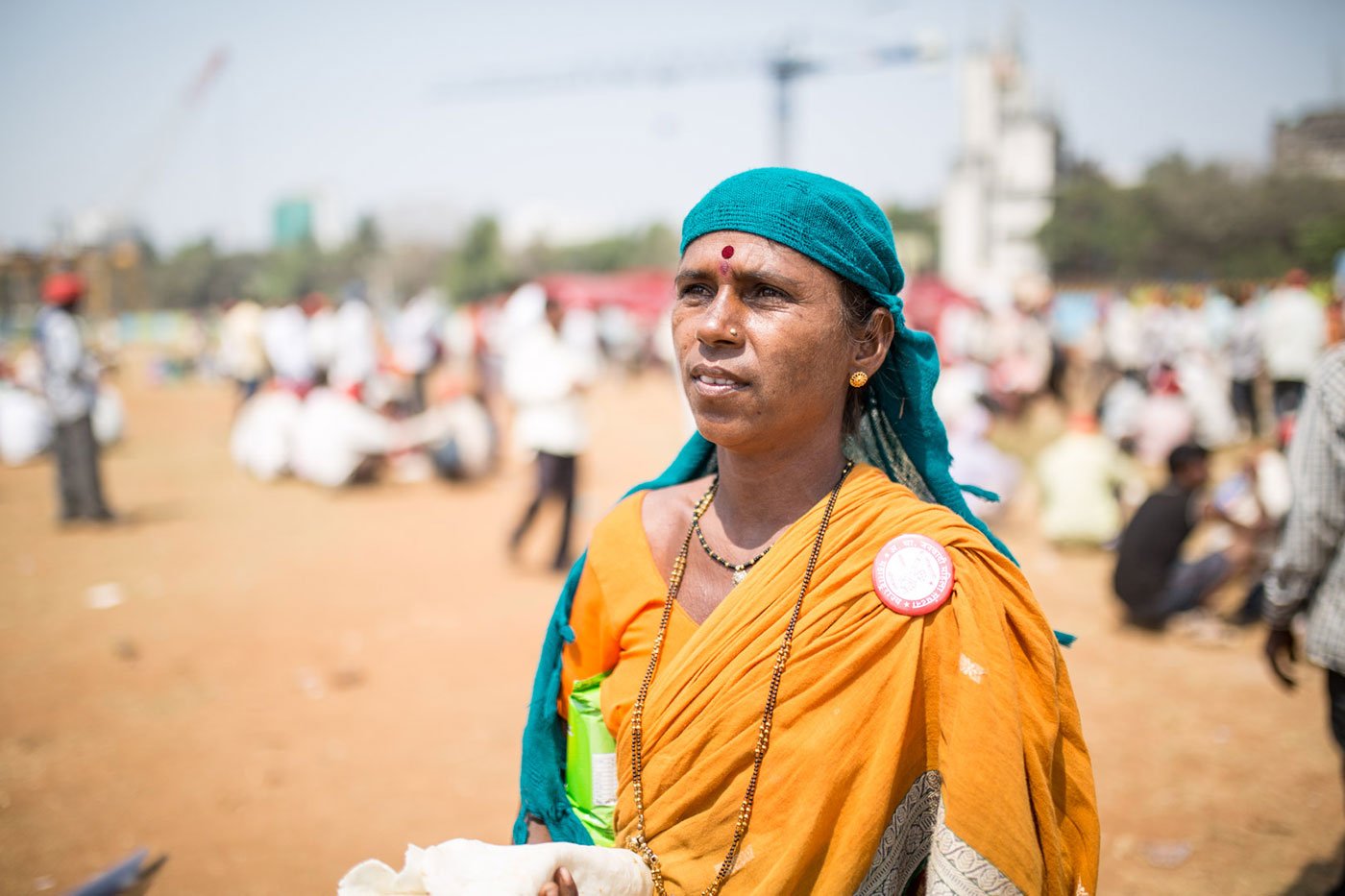 PHOTO • Shrirang Swarge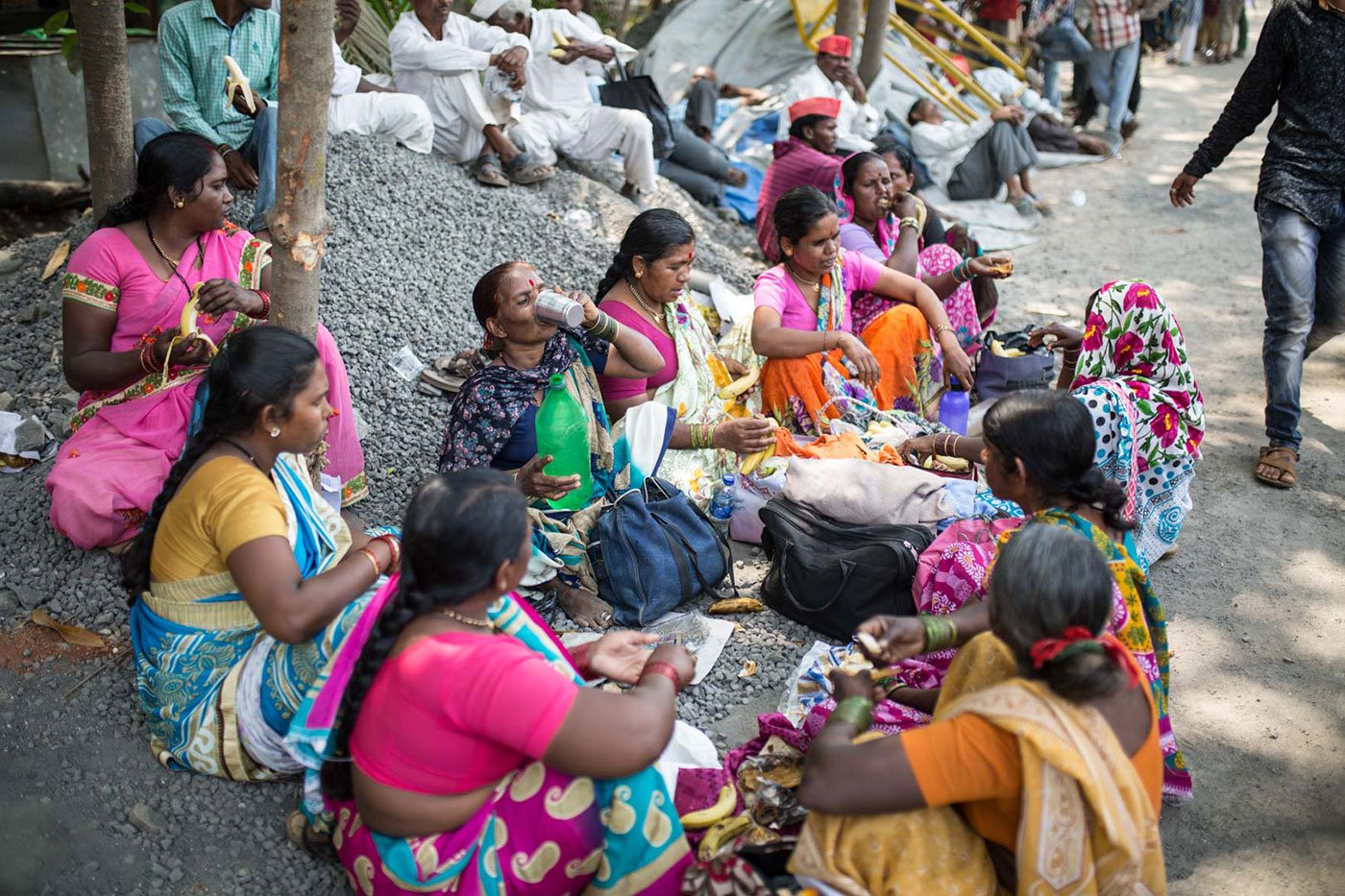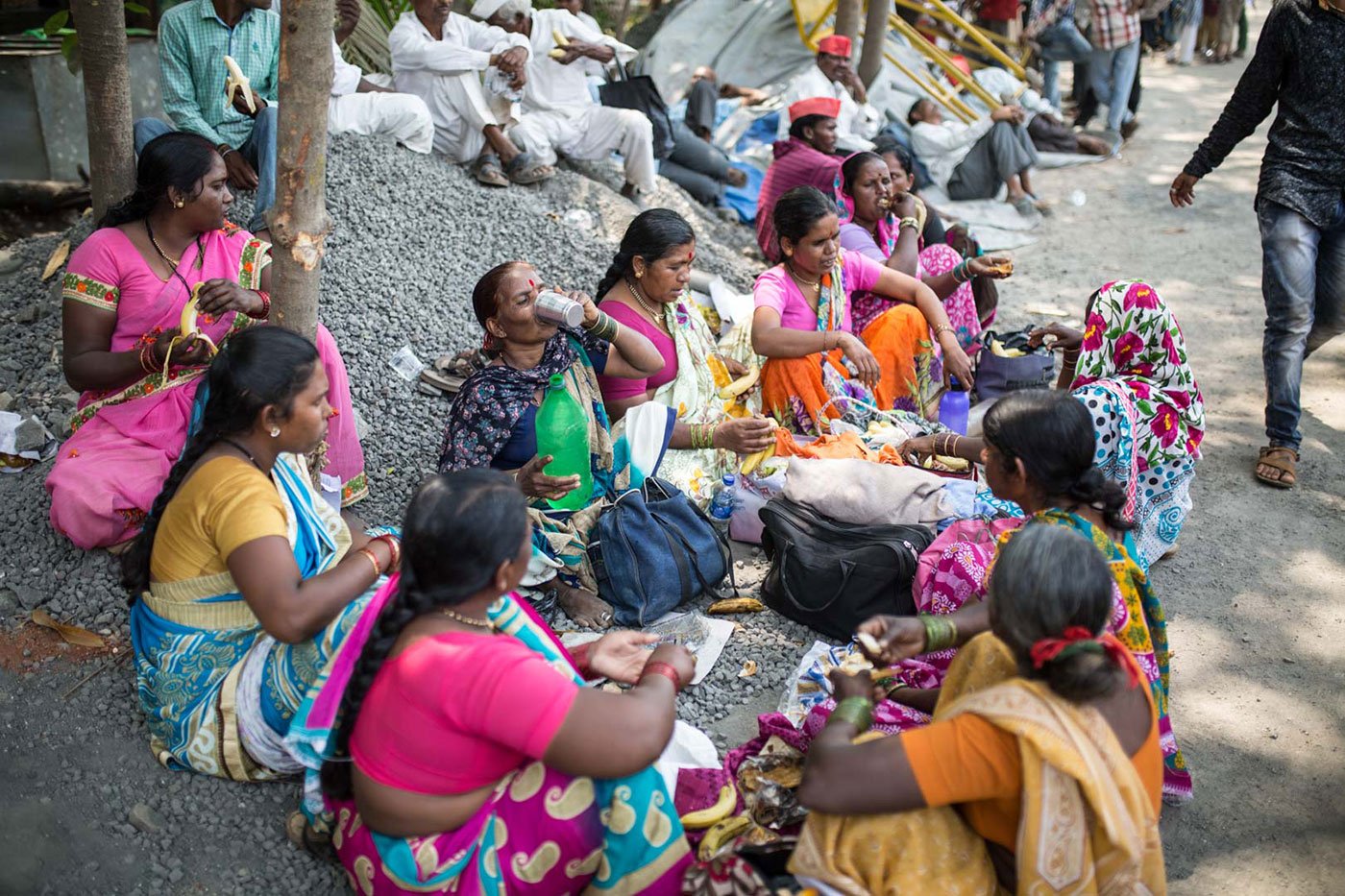 PHOTO • Shrirang Swarge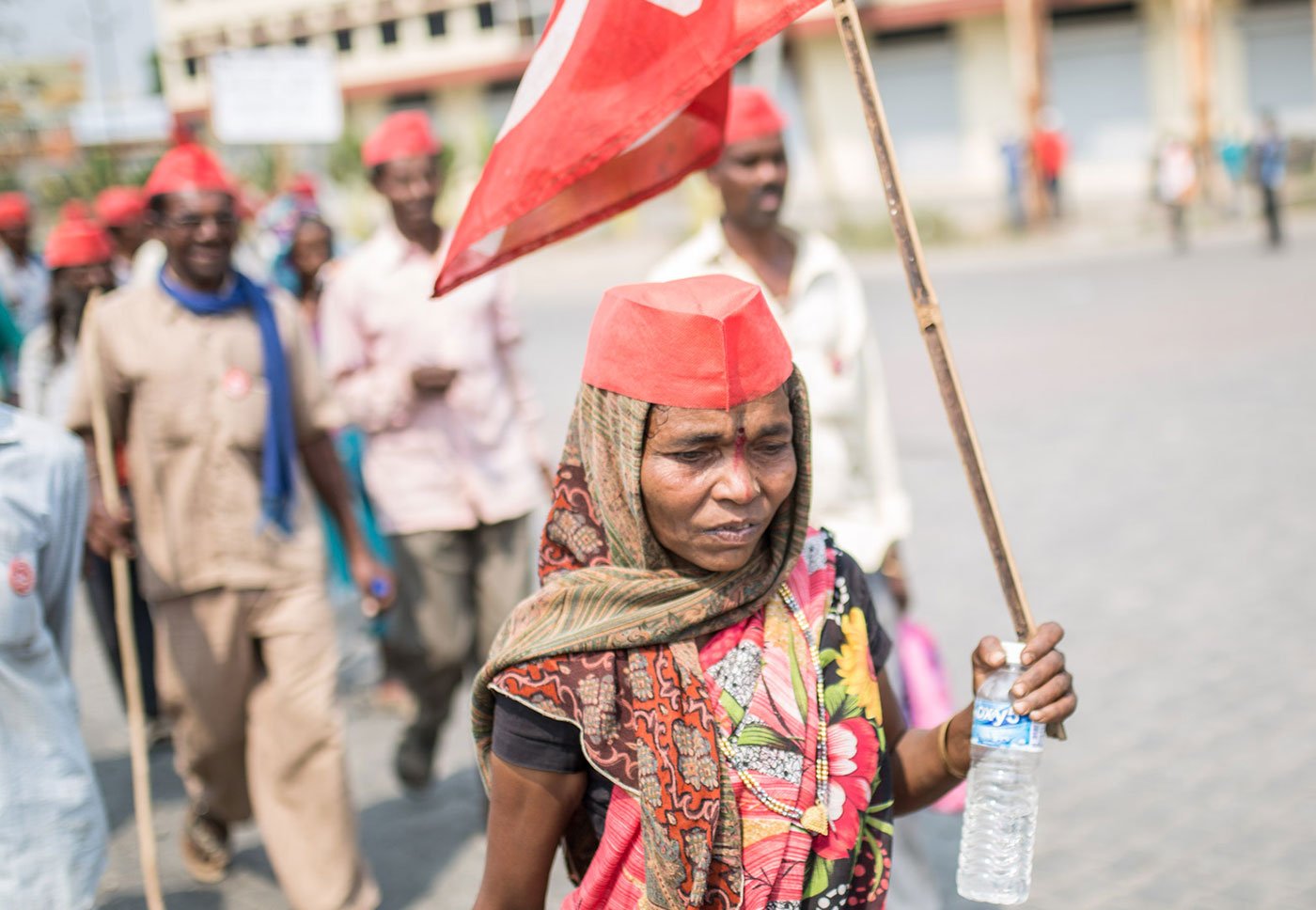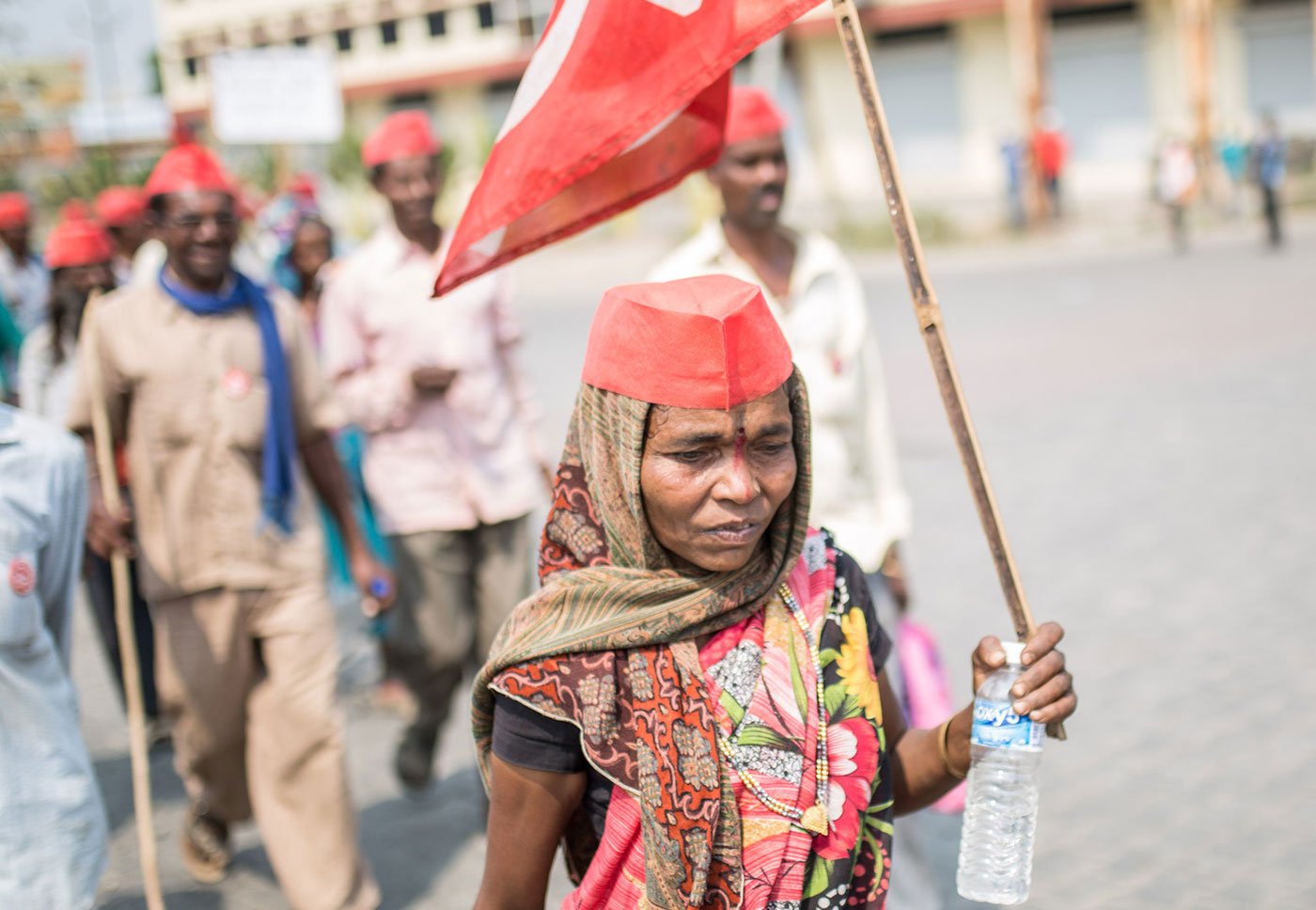 PHOTO • Shrirang Swarge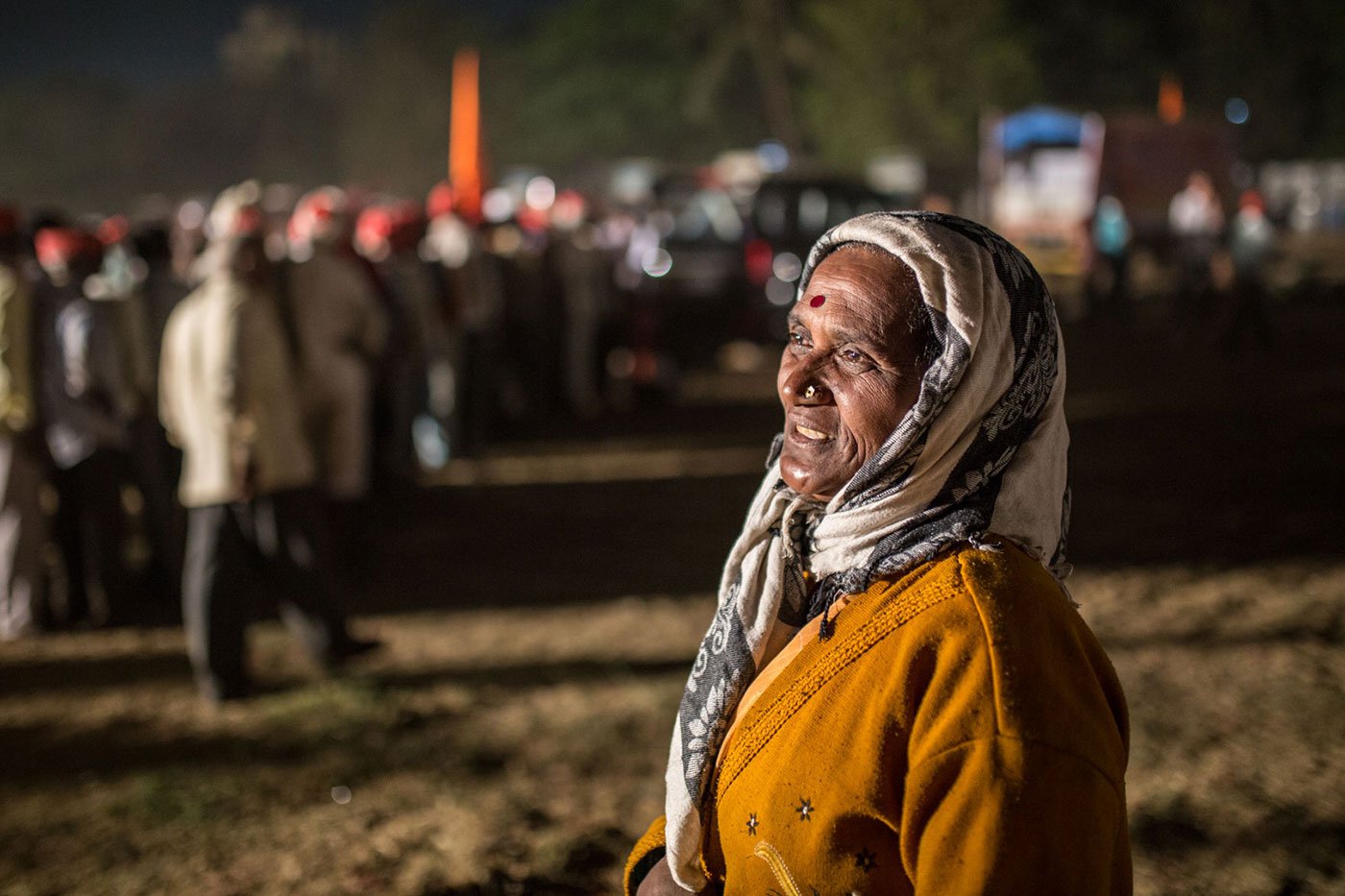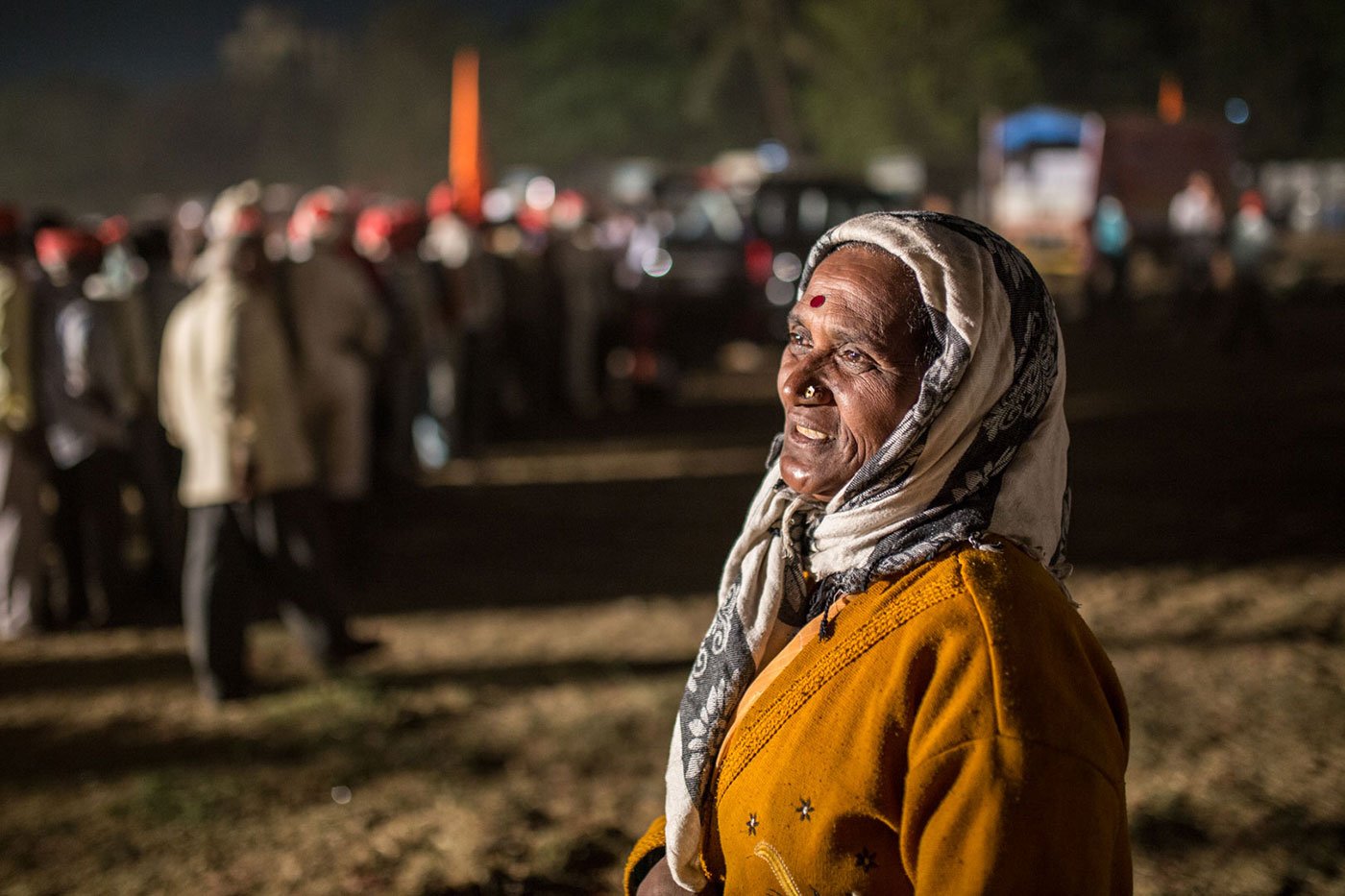 PHOTO • Shrirang Swarge