When Mohan Chandra Joshi's younger brother was selected for the Indian Army some months ago, he immediately asked an acquaintance in Almora post office to hold back the letter of recruitment. "Don't send it to our home,"  he said. Mohan Chandra was not trying to block his sibling's joining the army. He was just worried the letter might reach late or not at all. That often happens  to the villagers of  Bhanoli Gunth in Pithoragarh, Uttarakhand. Their  nearest post office is in another district.
"Many people here have lost jobs because the interview letters reached too late. Often, the postman delivers the mail days after the interview date is past. In a remote place like this, where there are no jobs, who can afford to lose such a letter, that too for a government placement?" asks Mohan Chandra, his eyes doing most of the talking.
Mohan went to the general post office in Almora, 70 kilometres away, to collect the letter in person. "Yes, I know we shouldn't be picking them up from the post office. The postmen are supposed to deliver them at our homes. But we can't afford such a luxury. If we don't collect letters ourselves, it could take a month to receive them (if they're delivered at all). By which time my brother's joining date in the army would have passed," he says.
Mohan Chandra and a few others are talking to us at a teashop at Bhanoli Gunth (also called Bhanoli Sera) in Pithoragarh district of Uttarakhand.  As many as five other villages share its postal fate – letters coming in late or not at all. These are Sera Urf Badoli, Sartola, Chauna Patal,  Naili. And also the similar-sounding but different Badoli Sera Gunth.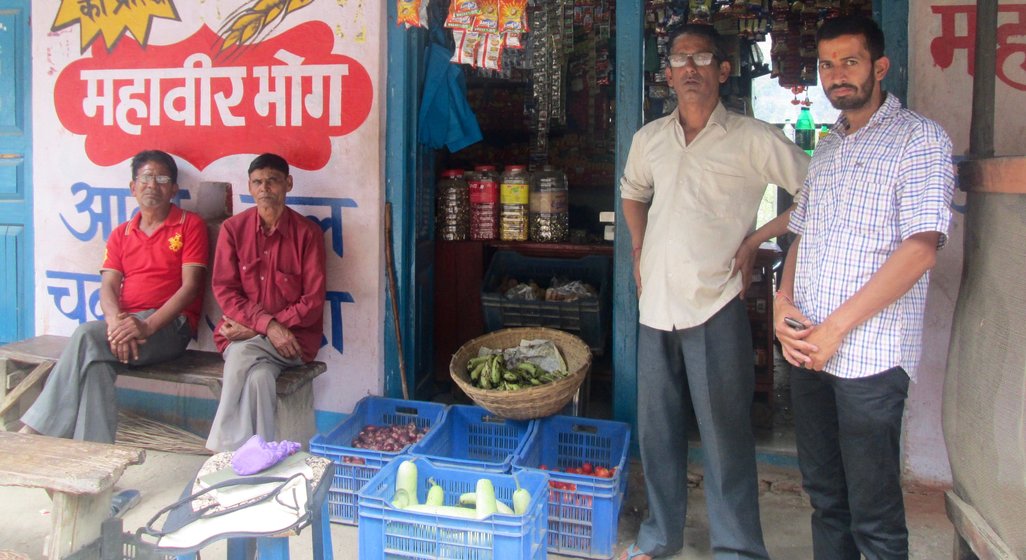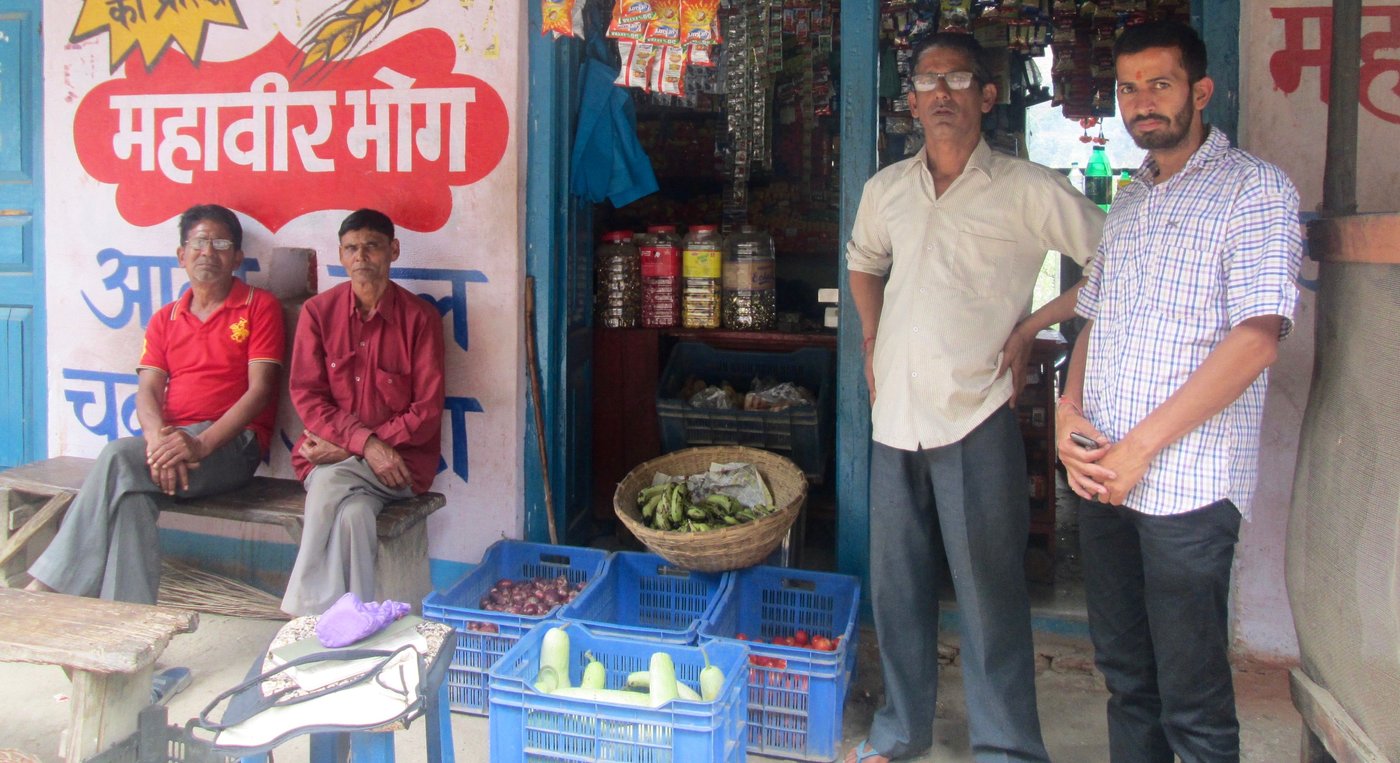 PHOTO • Arpita Chakrabarty
These villages are located on the border of Almora and Pithoragarh districts. A border marked by the iron bridge at Seraghat over the Sarayu river. While all six of them fall in Gangolihaat block of Pithoragarh, their post office lies on the other side of the bridge. That is, five kilometres away in Bhasiyacchana block of Almora district. Mail from there takes 10 days to arrive, while a letter from the headquarters of their own district could take up to a month. "Such an irony," Madan Singh says, holding a cup of tea. "They still don't accept us as a part of Pithoragarh district. It's like we stay here, but our address is in Almora."
Fully 56 years after Pithoragarh was carved out of it as a separate district, the 2,003 residents of these villages and hamlets still can't untie themselves from Almora, which they once called home. They are 70 kilometres away from the district headquarters of the latter – but 130 kilometres from that of Pithoragarh.  Bhasiyacchana in Almora remains the nearest post office.
In 2014, the address of the villagers on the new Aadhaar cards appeared as Post Office Bhasiyacchana, Pithoragarh. "When we complained, this was corrected and the cards were sent to the post office in Ganai, 12 kilometres away. But no postman comes to our village from there. The only one who delivers our letters comes from Bhasiyacchana – on the other side of the bridge. We had to go to Ganai to collect our Aadhaar cards, though," says Chandan Singh Nubal, a resident of Sartola village.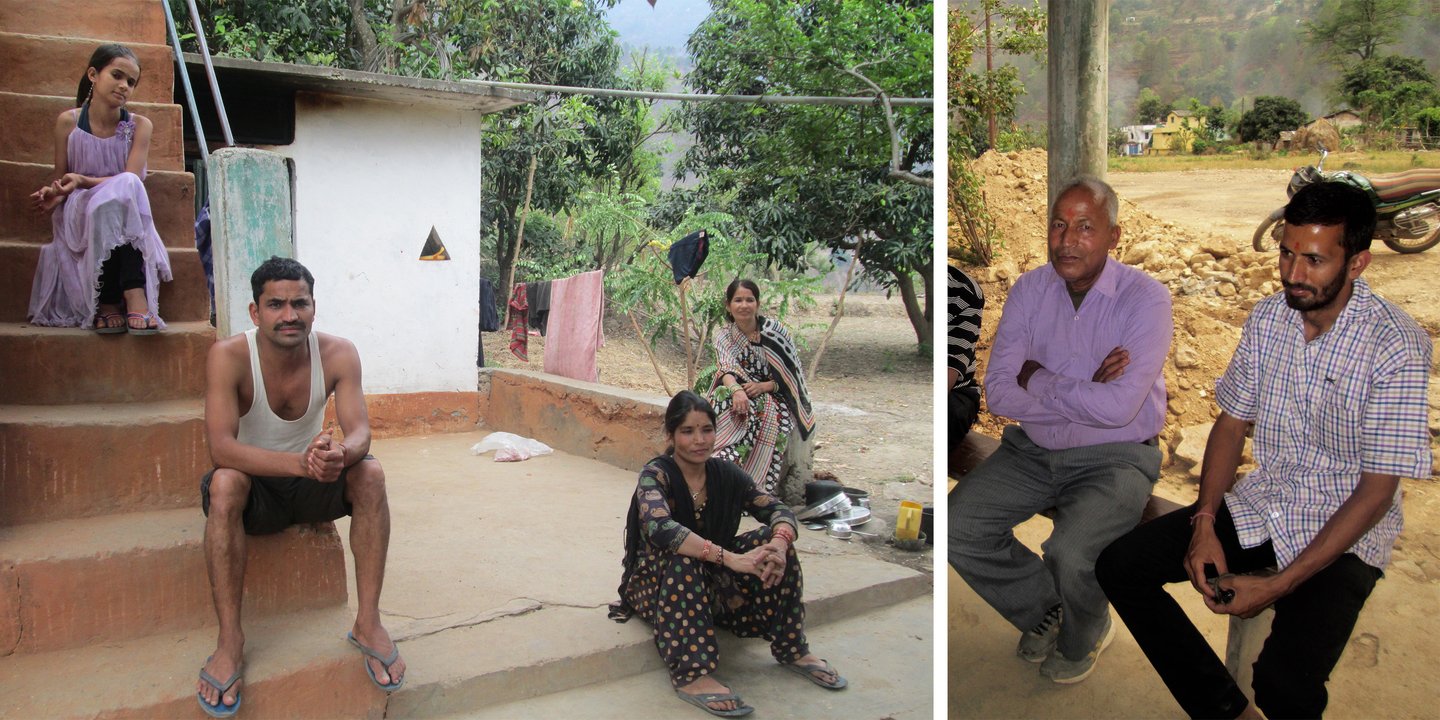 PHOTO • Arpita Chakrabarty
In Badoli Sera Gunth, the situation is more poignant. It is a small village of just around 14 families. The residents are mainly women and older men. And we're talking to a row of 10 – all the women there are in that village. Their sons and husbands are away, working  in bigger towns and cities like Almora, Haldwani, Pithoragarh, Lucknow or even Dehradun. They return once a year, but send money home  nearly every month. "Money orders also reach us late. Even when we need cash urgently, we just have to wait for the postman to arrive with the order," says Kamla Devi, a farmer and resident here.

Niuliya says the villagers complained to the superintendent of the general post office at  Pithoragarh, many times, but no action followed. "Once the Berinag post office conducted a survey, but their team did not visit all the villages," says Niuliya. "We have no drinking water, no employment and appalling postal services. Who would like to stay back in our village?" Some years ago, there were 22 families in Badoli Sera. Today, several abandoned traditional Kumaoni houses here and in Sartola village stand in testimony to the enormous ordeal of daily life.

When this writer reported this problem in The Times of India , Dehradun (December 17, 2015), the Uttarakhand Human Rights Commission (UHRC) took suo moto cognizance of the news report the same day. It ordered the district administrations of Pithoragarh and Almora to submit a factual report after sending a proposal to the postmaster general, Dehradun, to resolve the issue. "It has been more than 50 years since the district was carved," said the rights body. The administration, it said, should have redressed these grievances a long time ago. The report signed by Hemlata Dhaundiyal, member of the commission, added, "Pithoragarh is a border district of not only the state but of the nation and people are living in very remote areas and their connectivity is only through the post office. Hence, their rights cannot be denied."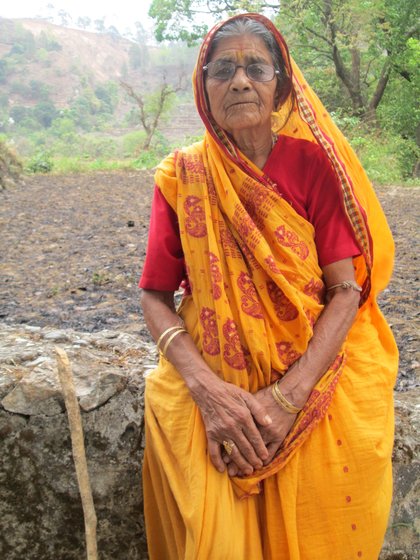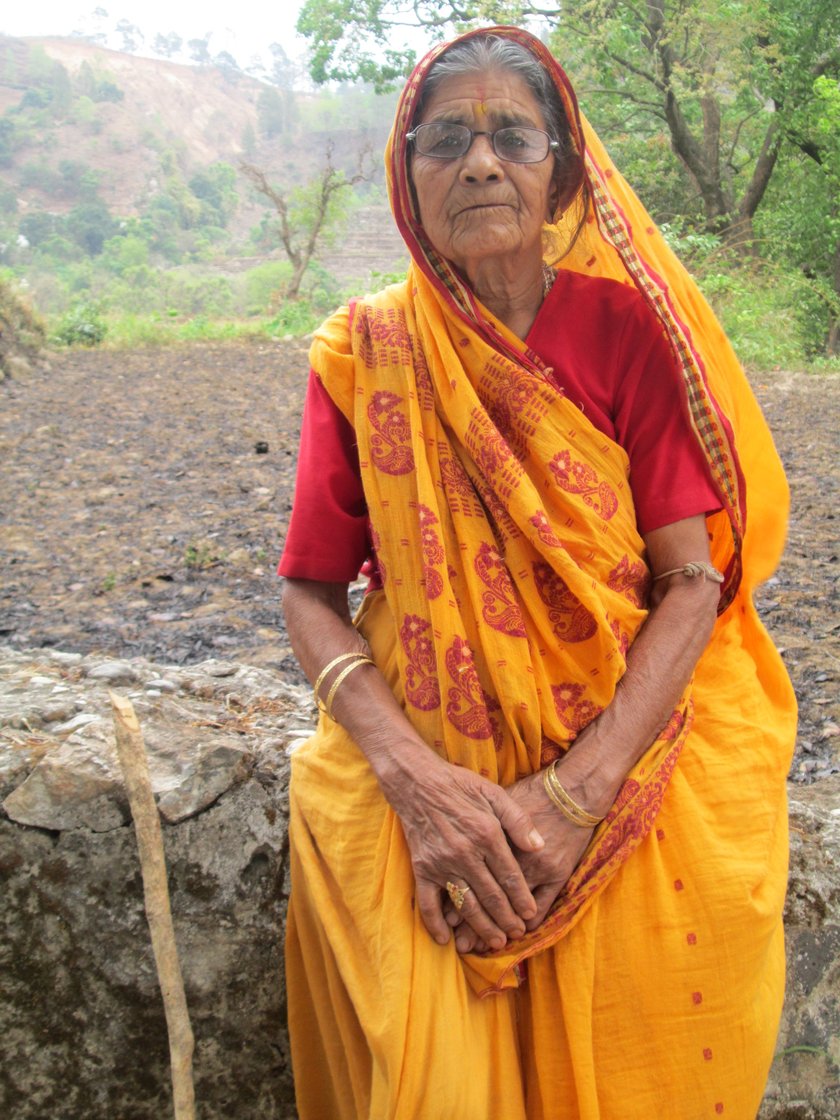 PHOTO • Arpita Chakrabarty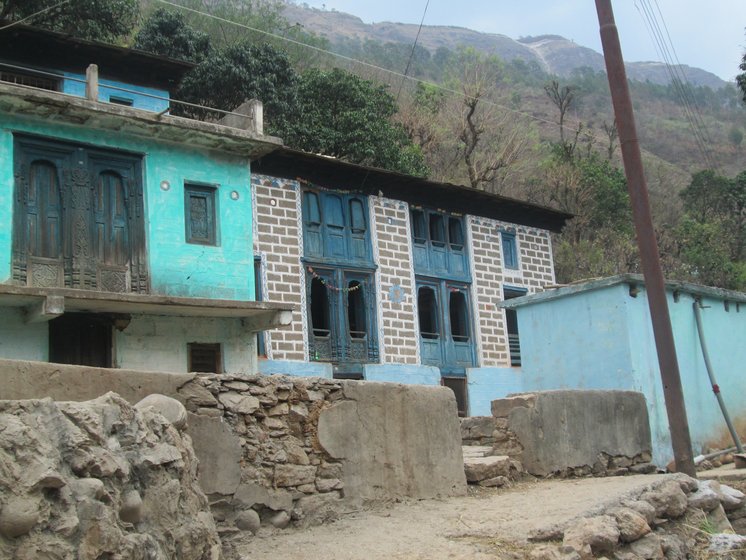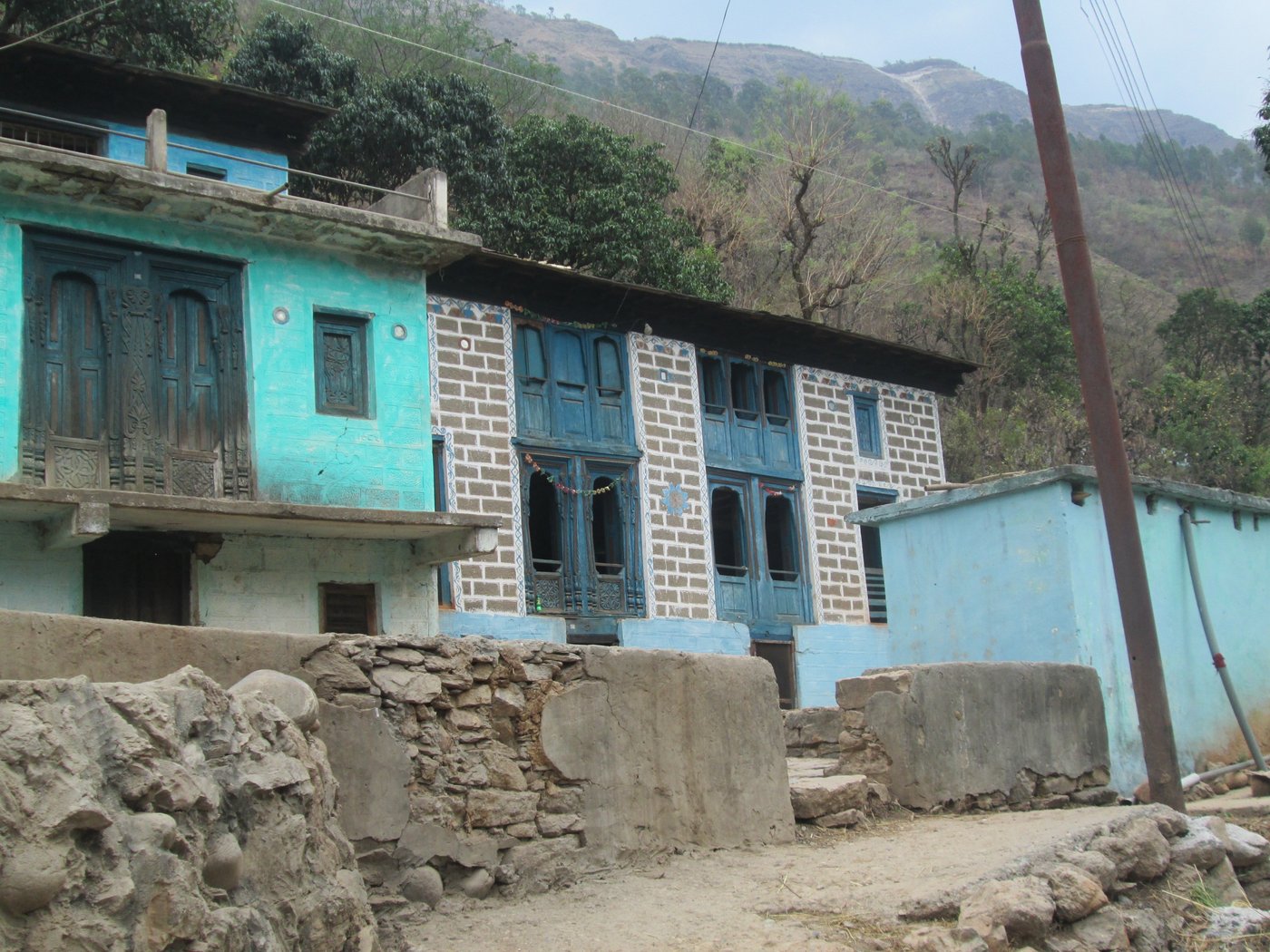 PHOTO • Arpita Chakrabarty
Her septuagenarian neighbour Parvati Devi can barely walk but has to visit the Ganai post office to collect her widow's pension of Rs 800. Poor health ensures she can't make the trip every month though she badly needs the money. So she goes just once in three months – with two other old women. "It takes 30 rupees by jeep to reach Ganai. If I spend 60 rupees every month only to collect my pension, how much will I be left with?" says Parvati Devi. At her age, she is used to receiving letters and money orders quite late and is very tolerant of the department of posts. Others, though, are impatient. "When a letter travels in seconds over the internet, why should we wait a month to receive it at home?"  asks Suresh Chandra Niuliya, a retired government official.

"It's impossible to go to all these places every day," says Meharbaan Singh, the Bhasiyacchana-based postman for these six villages. Some of them have no roads, and it's a daily walk of 10-12 kilometres back and forth. Singh, 46, has been a postman since 2002. "I visit each of them once a week," he says.
Singh begins his work at 7 a.m. every morning – from home. "By noon, I reach the post office after distributing the letters. I wait there till 3 p.m. for the afternoon posts to arrive. I collect the new mail and leave for my residence." He takes the mail home since he starts his long walks three hours before the post office opens at 10 a.m.  For quite some time,  he was the only postman of the Bhasiyacchana office. Which meant delivering the mail of 16 villages. Only recently did another staffer  join here, reducing Singh's workload.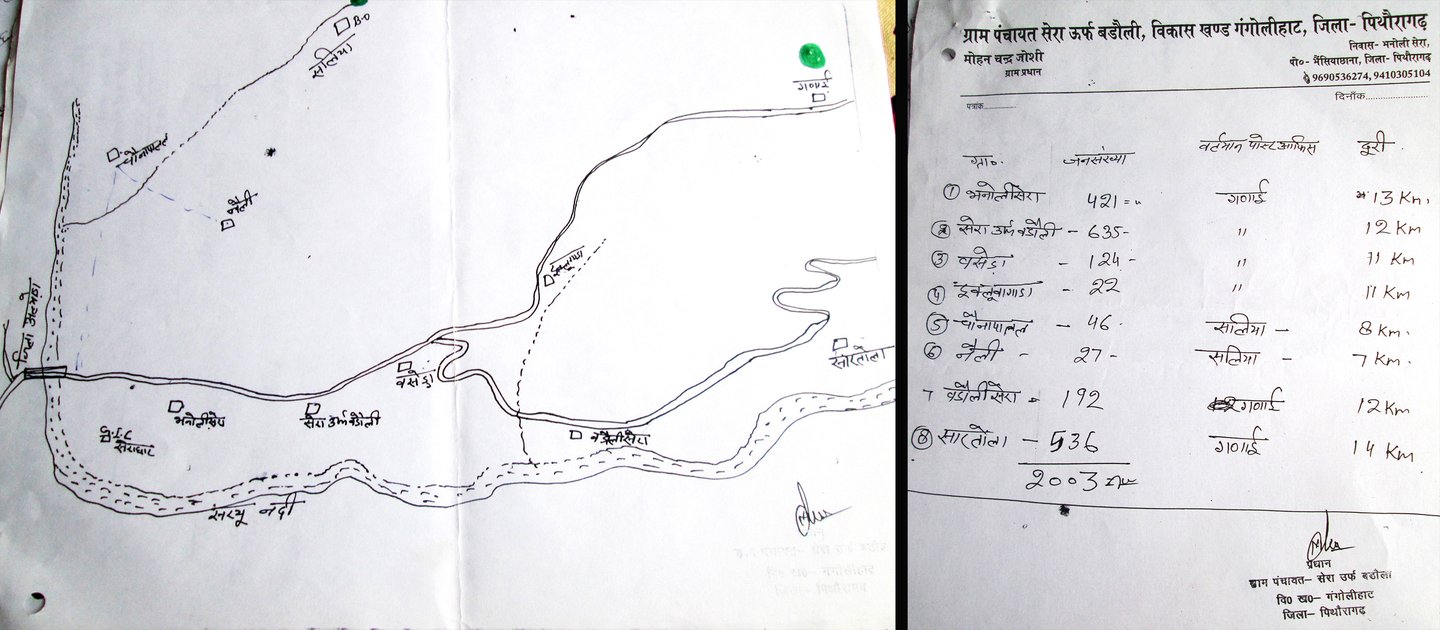 PHOTO • Arpita Chakrabarty
At the first hearing held by the UHRC on May 3, 2016, Pithoragarh post office superintendent G.C. Bhatt claimed the villagers had never brought this problem before him earlier. "A new branch post office will be opened in Badoli Sera Gunth soon," he said. The rights body ordered the postmaster general, Dehradun, to resolve the problem as soon as possible, failing which it warned of action.

A little more than a month later, an approval letter was sent to Pithoragarh general post office. And so a new branch post office will be opened in Badoli Sera Gunth by June 30,  2016. Two jobs – postmaster and postman – have also been approved.
Meharbaan Singh is happy since he believes that, from now on, there won't be undue delays, "One of Bhasiyacchana's two postmen will deliver letters in these six villages till a new man joins," he smiles, with a bag full of letters on his shoulders.
Mohan Chandra,  Madan Singh, Niuliya and Kamla Devi are happy too, that a new post office will be opened soon just to cater to their villages. But they are also anxious, lest the new declaration becomes like other government plans: announced, but not acted on.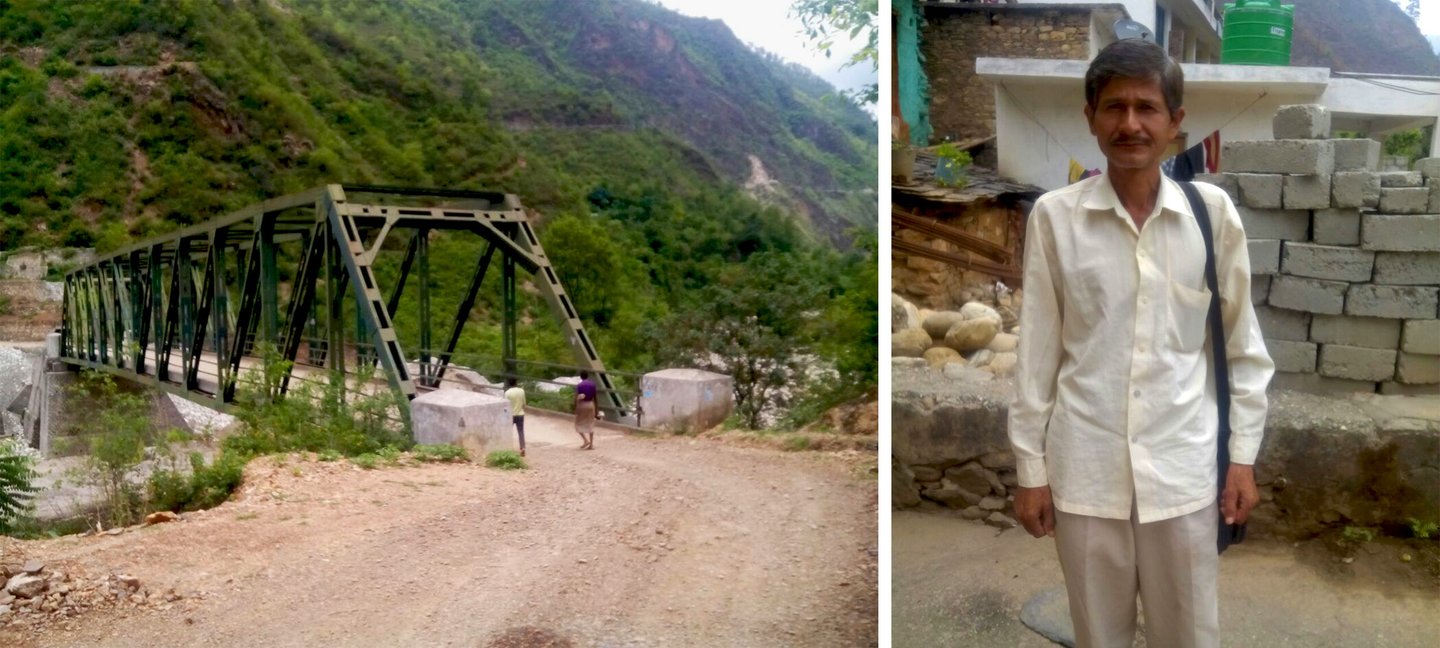 PHOTO • Arpita Chakrabarty