To track down the only torchbearers of the unique Rogan art form, you must travel to faraway Nirona, a village in Nakhatrana district of Kutch, Gujarat.
Here, Abdul Gafur Khatri, 55, and his brother Sumer Khatri, 36, carry on a tradition practised by the Khatri family for over three centuries. Gafurbhai won the National Award for his art in 1997, and Sumerbhai in 2003.
Rogan art is deeply influenced by Persian culture, and the Persian word 'rogan' means 'oil-based'. Rogan came to Kutch with the migration of the Khatri clan from Sindh.
"This skill has been practised only by our family for the last 300 years, and now the eighth generation has embarked on it," says Sumerbhai. Nine members of the family currently make Rogan art, and all of them have won various awards. Meeting the family and the two principal artists, you realise how integral this art form is to the clan, each member dedicated to keeping Rogan art alive.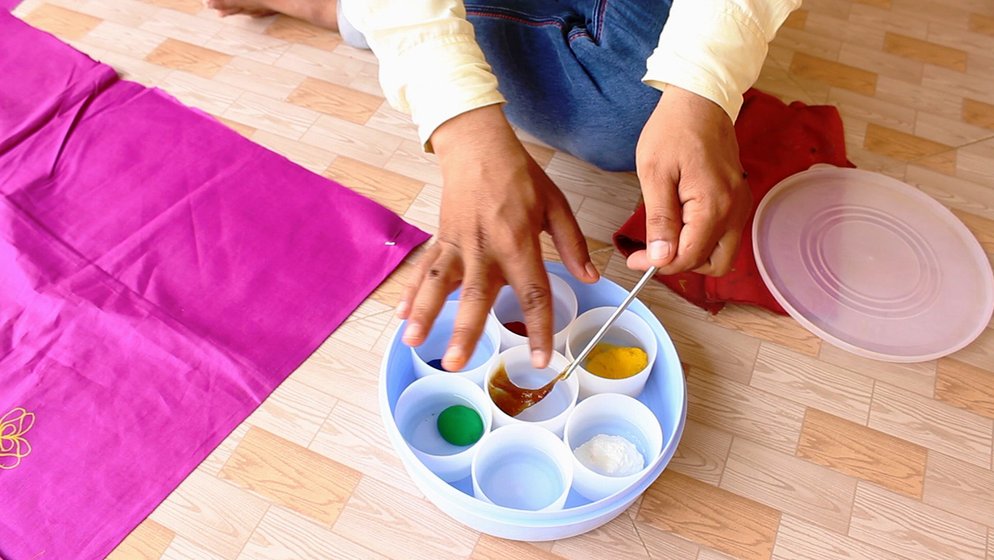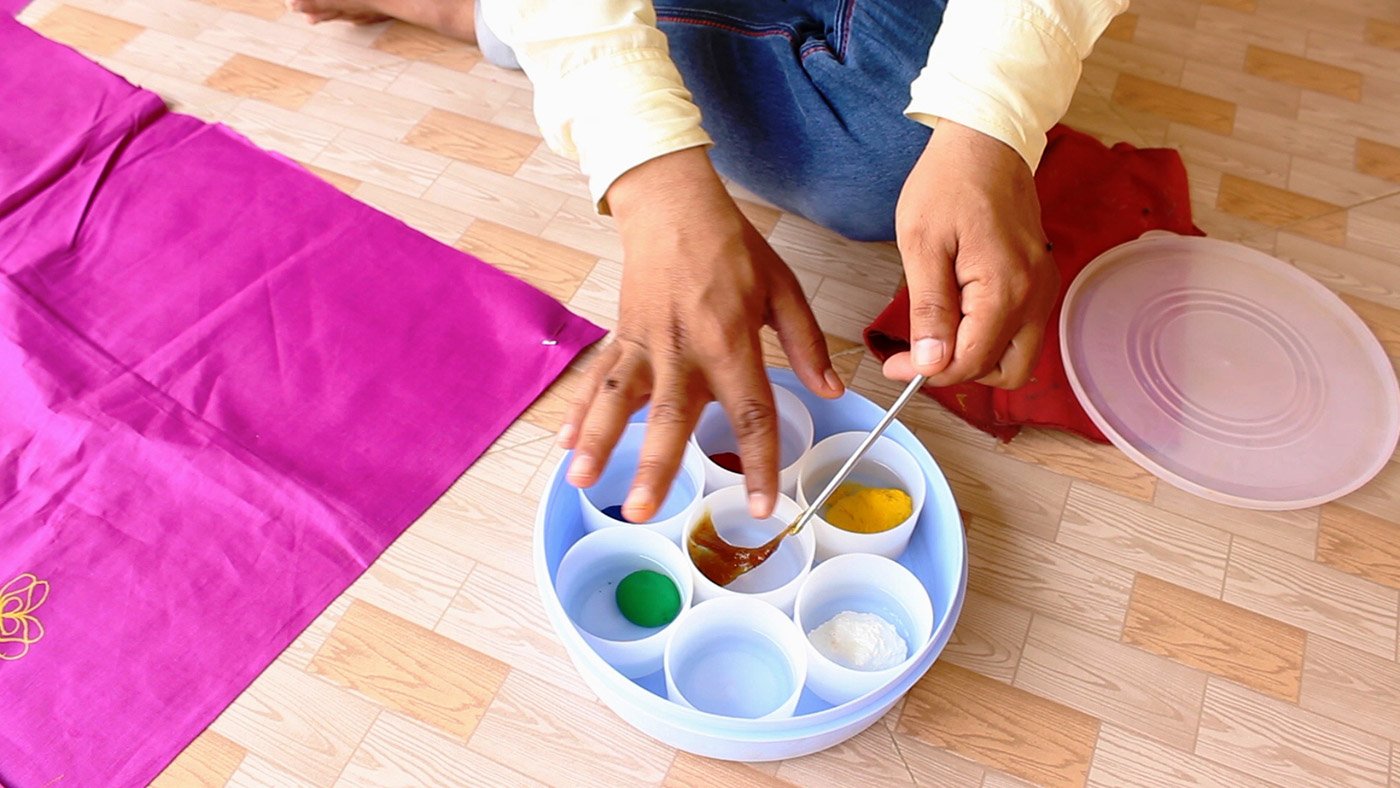 PHOTO • Jaimini Luharia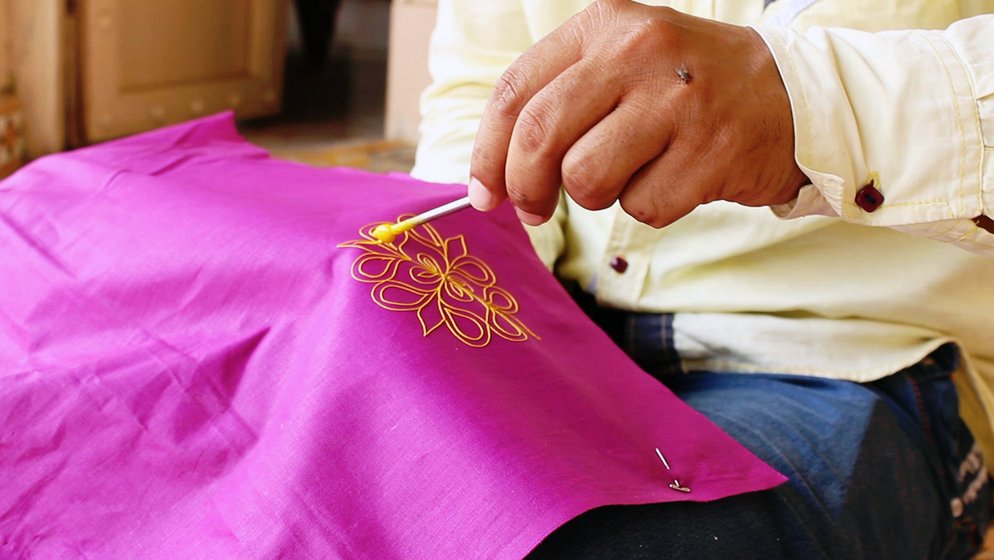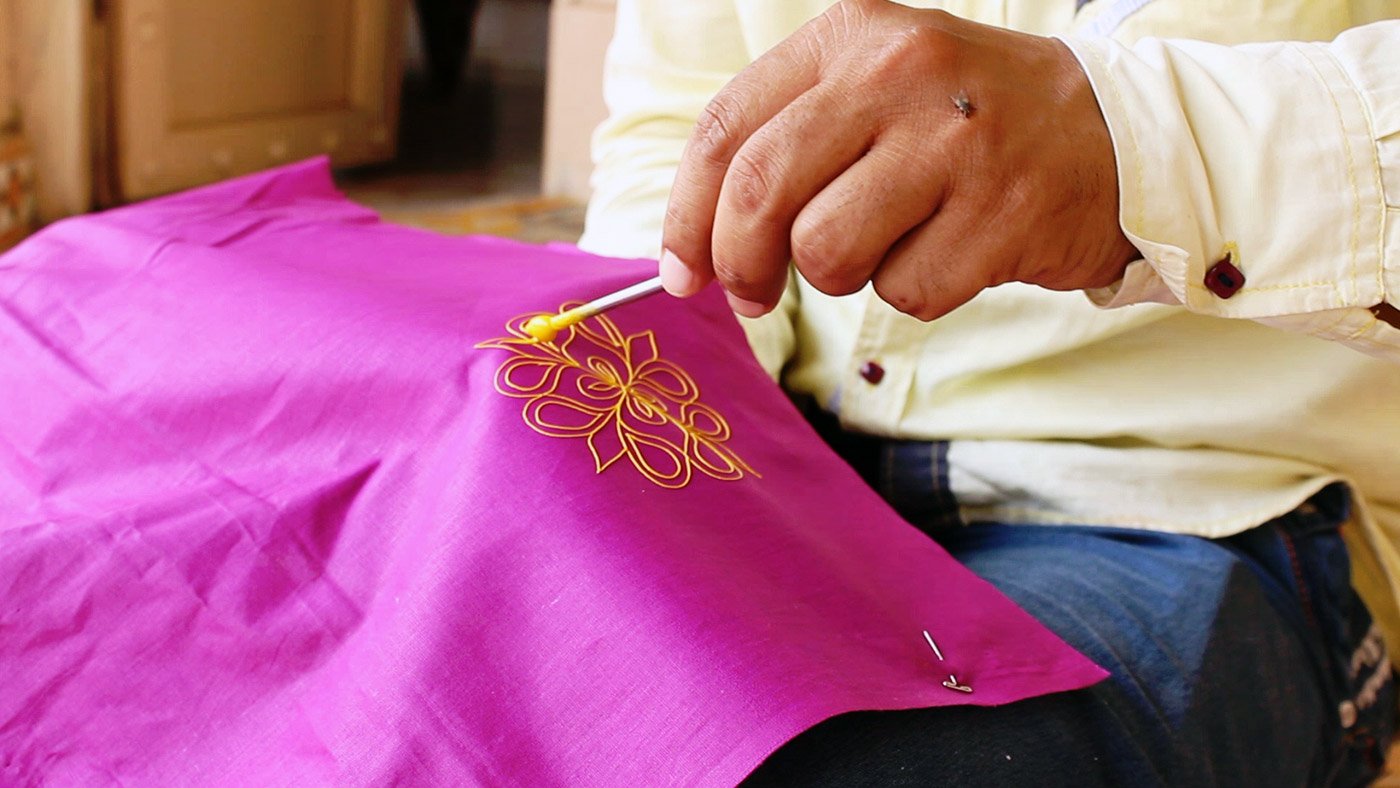 PHOTO • Jaimini Luharia
The process of making the colours and artwork is unique. First, castor oil is heated for over 12 hours. When cast into water the reduced oil forms a thick residue called rogan . This rogan is then blended with natural vegetable dyes and stored in earthen pots. A six-inch metal stick is used to draw out fine threads of colour on cotton and silk fabric. Interestingly, the metal stick never comes in contact with the hand-held fabric.

Why is Rogan art still restricted within the boundaries of Kutch? And can it survive the pressures of the market?

"The roadblock that Rogan is facing today is due to the commercialisation of the crafts industry, and the absence of sufficient human capital to cater to market demand," Sumerbhai says. "Also, we still have to learn and implement design innovation and product diversity. Rogan is like a one-man army, sustaining itself without much support and finding its own ways to reach out to people."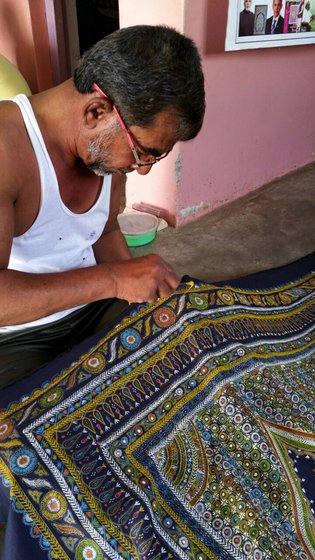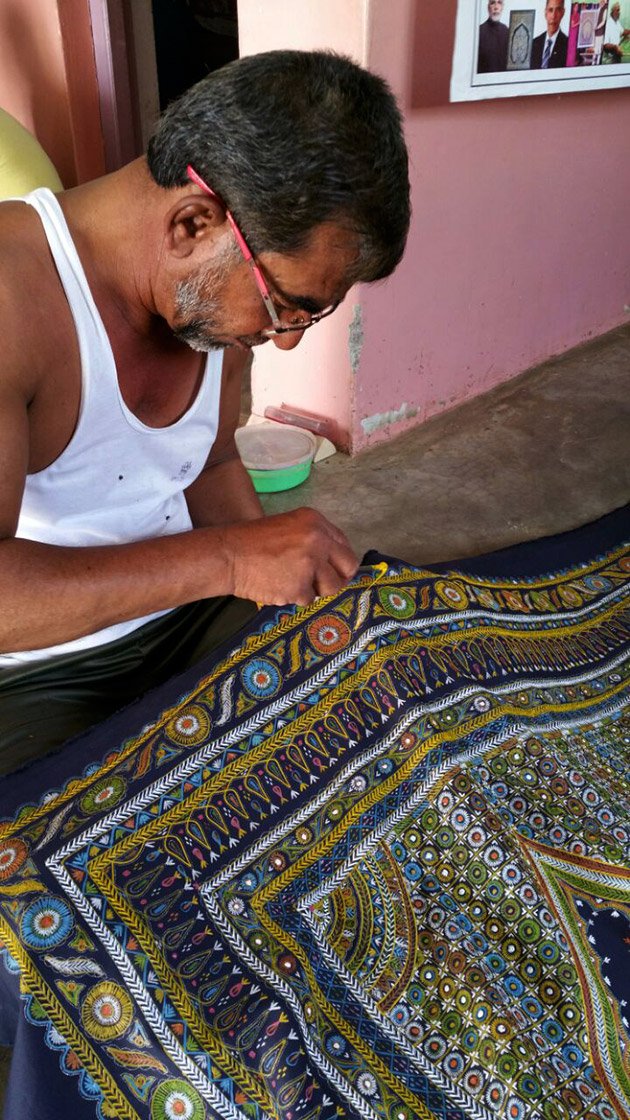 PHOTO • Sumer Khatri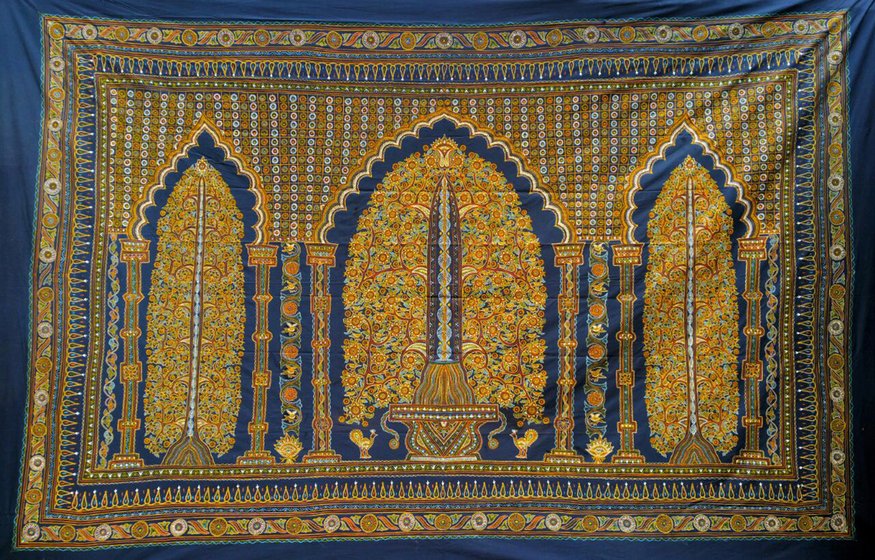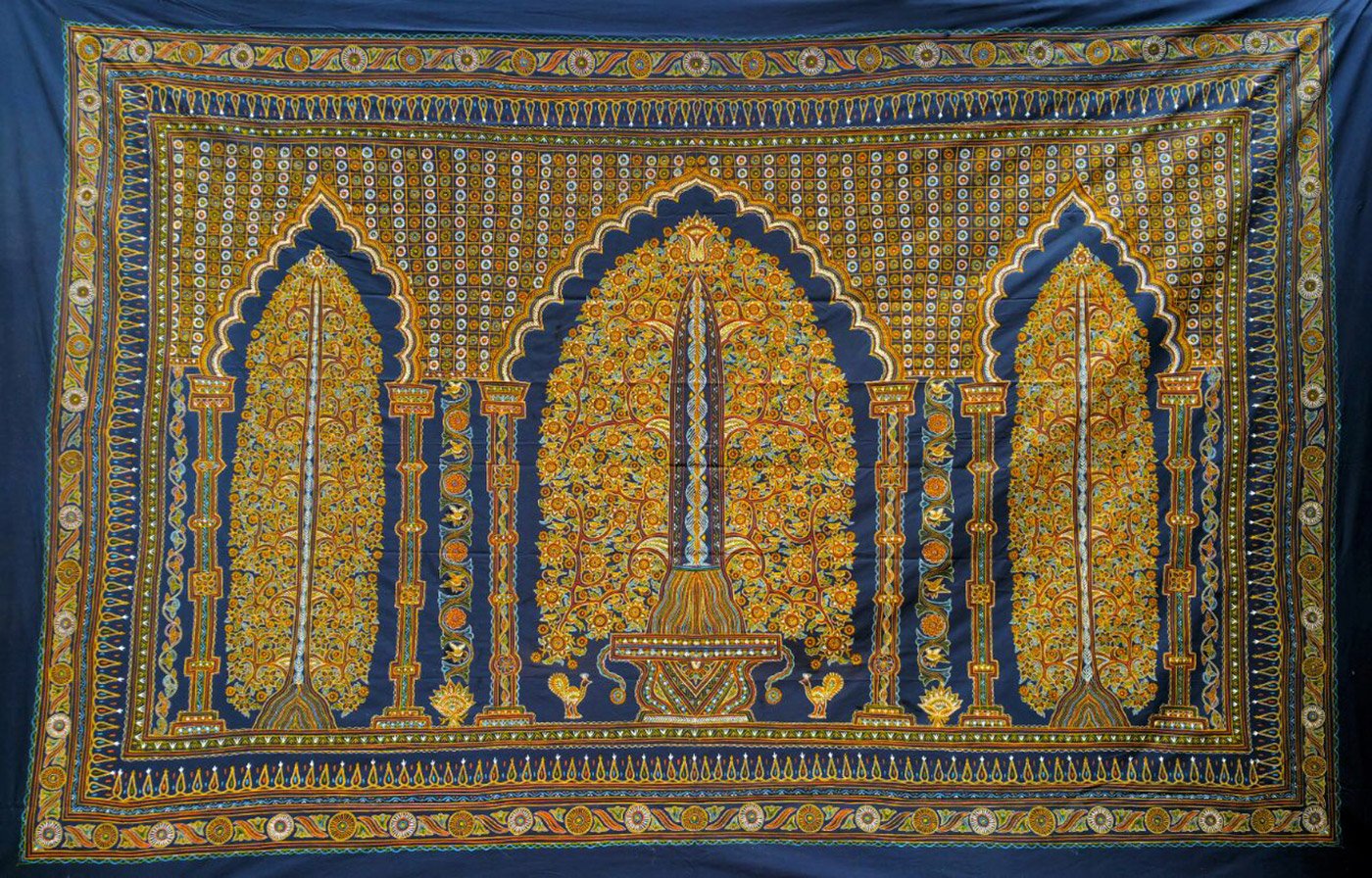 PHOTO • Jaimini Luharia
In a concession to the market, Rogan designs are now painted not just on saris and wall hangings but also on more marketable products such as mobile covers, cushion covers and kurtas.

In 2014, Prime Minister Narendra Modi presented US President Barack Obama a beautiful 'Tree of Life' painting by Gafurbhai, placing the family and its art suddenly in the limelight. Today, Nirona has made it onto the tourist map, and visitors stop by to appreciate and buy Rogan artworks. In the peak tourist season the Khatri family can earn as much as Rs. 60,000 a month.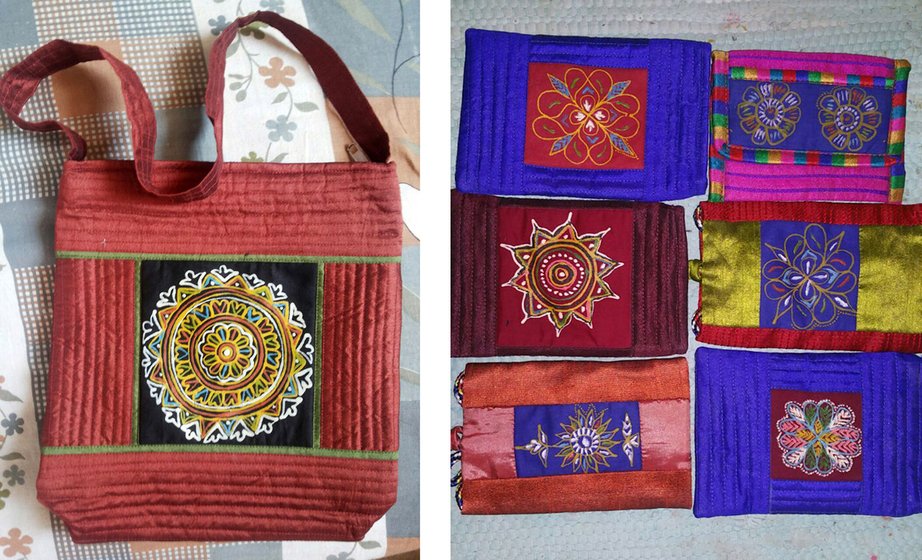 PHOTO • Sumer Khatri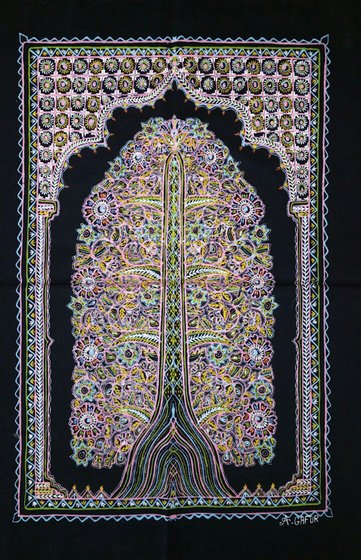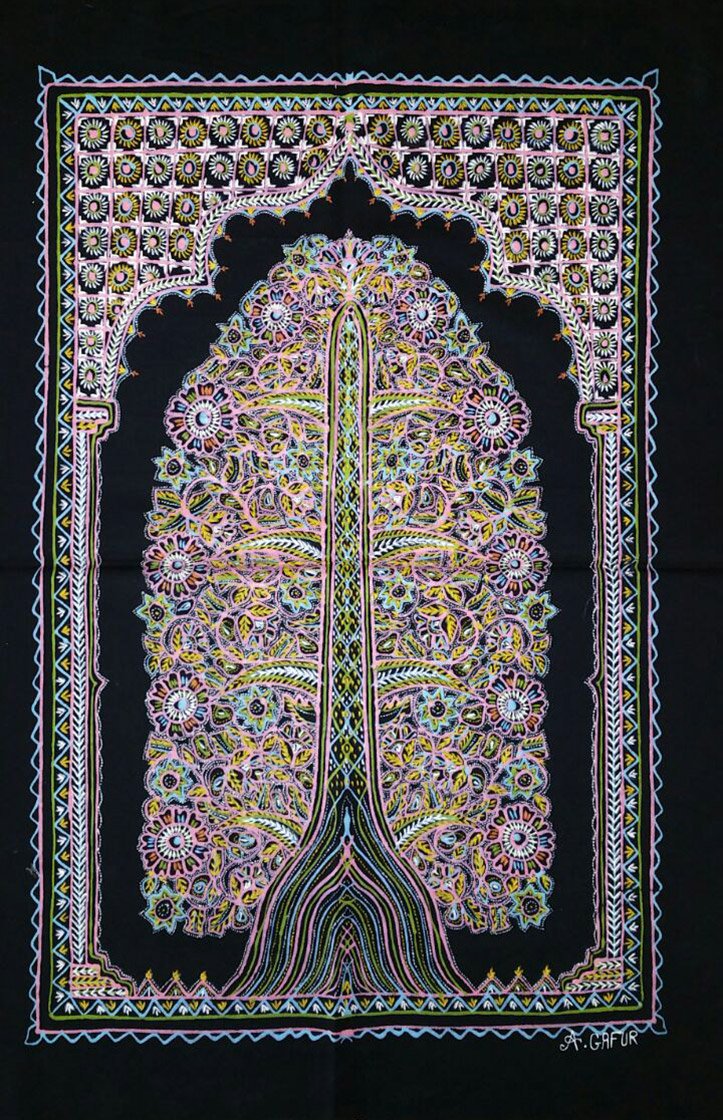 PHOTO • Sumer Khatri
"The irony is we've got two National Awards and several other state-level awards, but in eight generations we have never got an opportunity to showcase Rogan on an international platform," says Gafurbhai. "I wish the government would start focusing on complete impact assessment rather than taking decisions based on half-done surveys. Inclusive development needs to pay equal attention to heritage art forms."

The Khatris have not passed on their skill to other communities in an attempt to preserve it within the family. Within the clan, Rogan art has always been a male preserve, with women helping only in the preparation of the colours. But Gafurbhai is changing all that. In an attempt to revive the craft, the family is now training 30 girls from the village, and many of them are already earning between Rs 6,000-12,000 a month.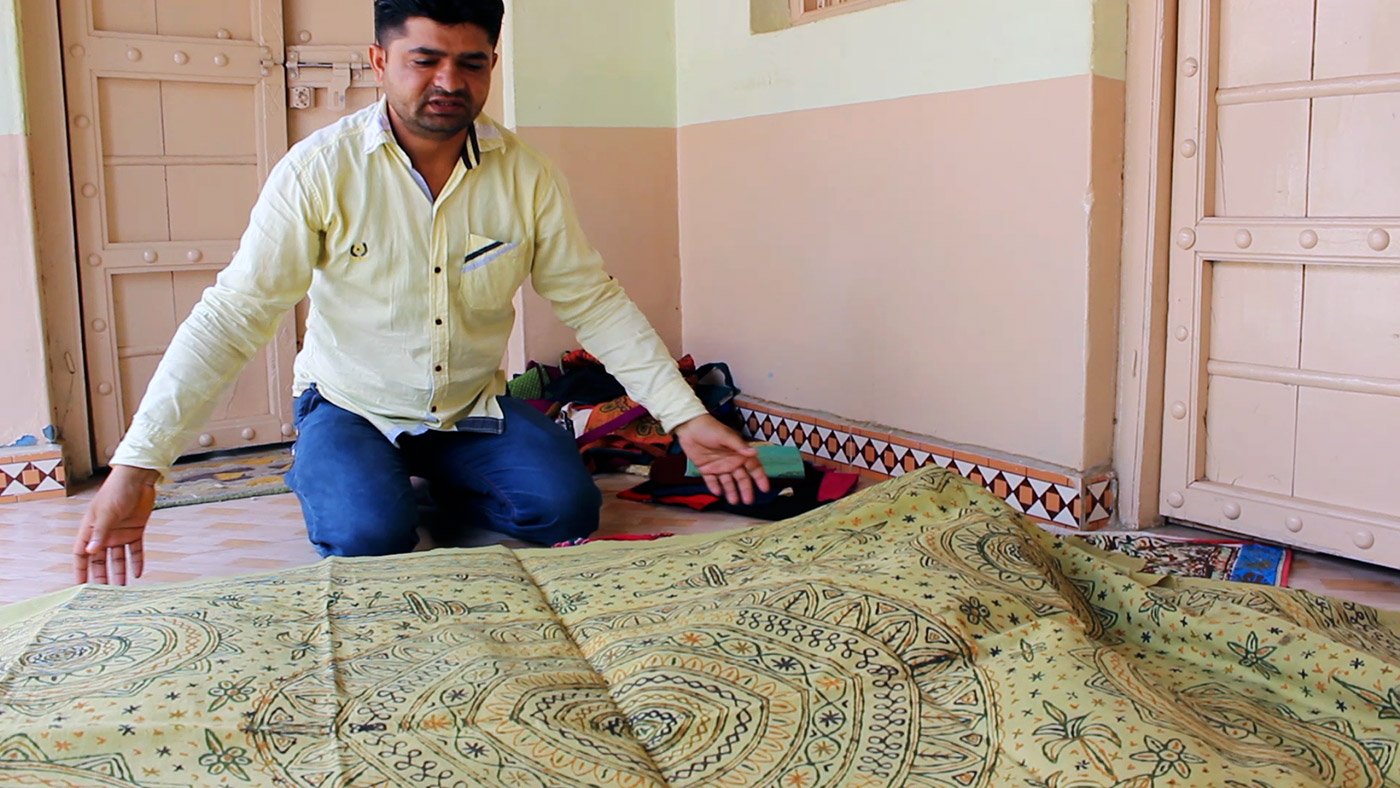 PHOTO • Jaimini Luharia
"Rogan is the only driving force in my life," says Sumerbhai as he obliges me with a demo. "I know I've got something that nobody else has and I cannot let it go. Amidst all of life's challenges, the respect that I've earned through Rogan, I don't think others could have earned sitting in their air-conditioned offices."

His words make you smile, leaving you with the feeling that Rogan is in safe hands.
A different version of this article was published on September 5, 2015, on the author's fellowship blog.