It takes Sarojini less than a minute to iron a shirt, two if it is a mundu (dhoti). Sometimes she pauses to rub a stubbornly crumpled shirt with a sock filled with tiny bits of wet cloth – a clever invention to keep the fabric wet and iron out wrinkles.
Eighty-year-old Sarojini has been working at Dhobi Khana, an area dedicated to laundry ( dhobi ) work, in Kerala's Fort Kochi since she was 15. "As long as I am healthy, I will do this [washing and ironing of clothes]," she says as she continues ironing at her spot in the public laundry.
Also at the same location is 60-year-old Kumaresan who adds, "The only technique here is hard work." Everyday at five in the morning, he cycles here to his thotti (washing pen), less than a kilometer away from his house. On days when there is an urgent delivery, Kumaresan's work starts at 4 a.m. and goes on till 11 at night. "Today I can relax a bit because the delivery is tomorrow. Tomorrow I might have to speed up," he says.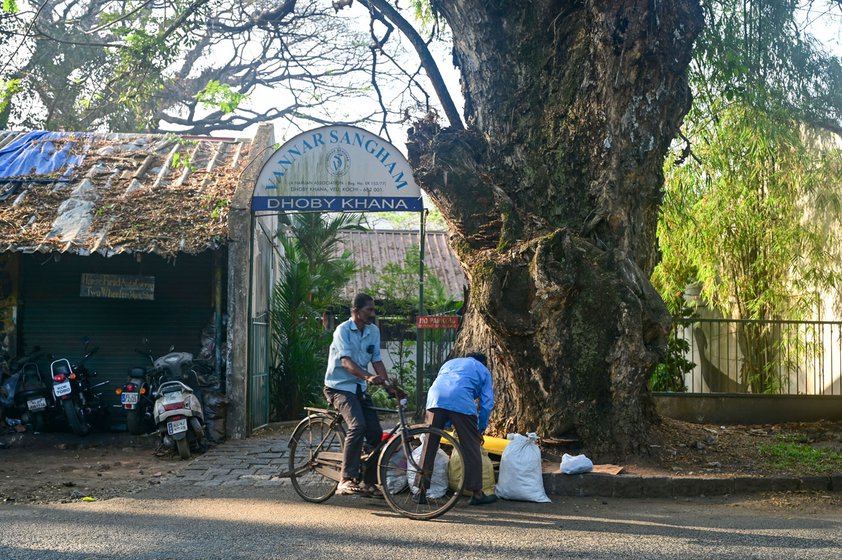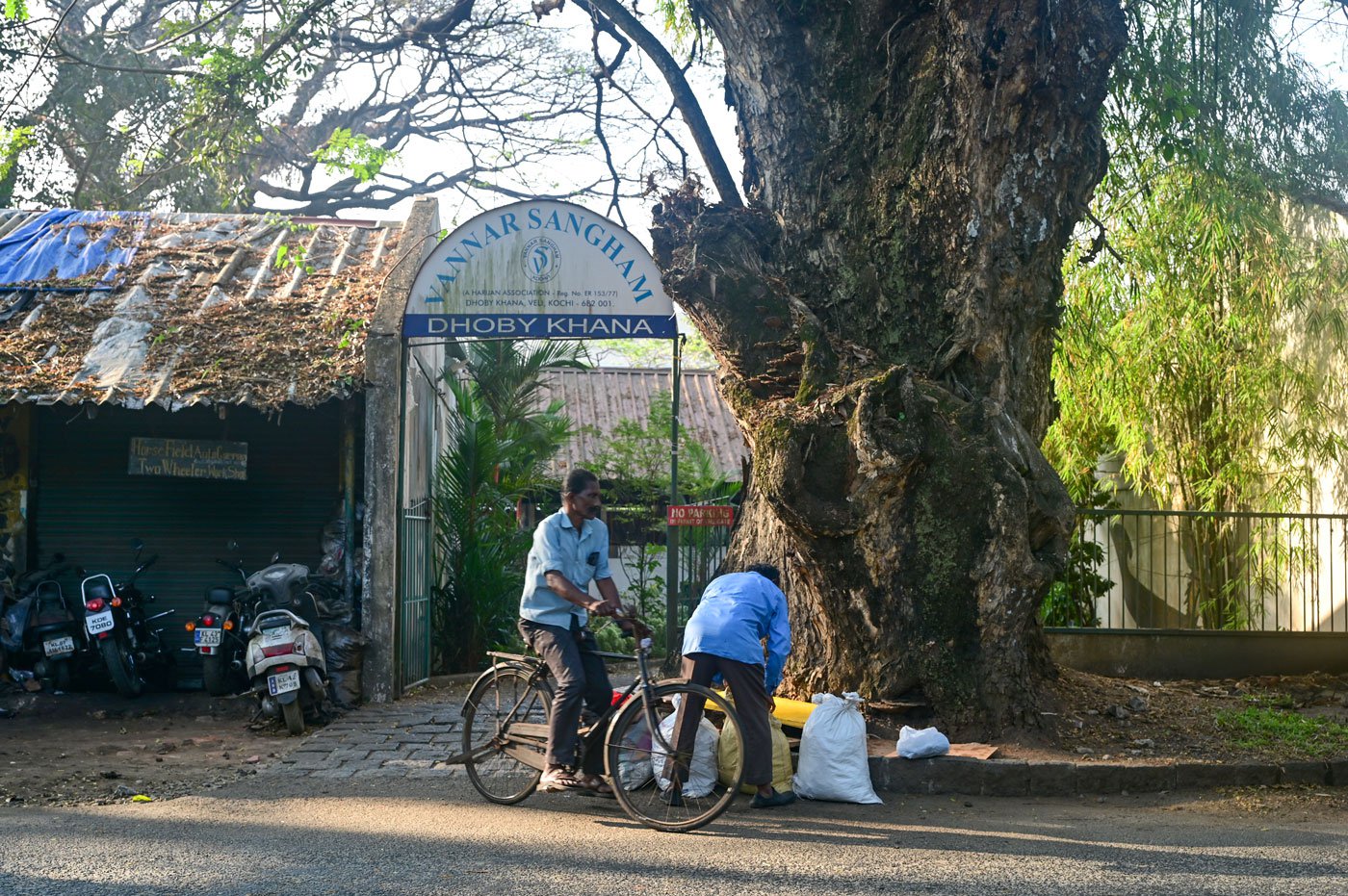 PHOTO • Vibha Satish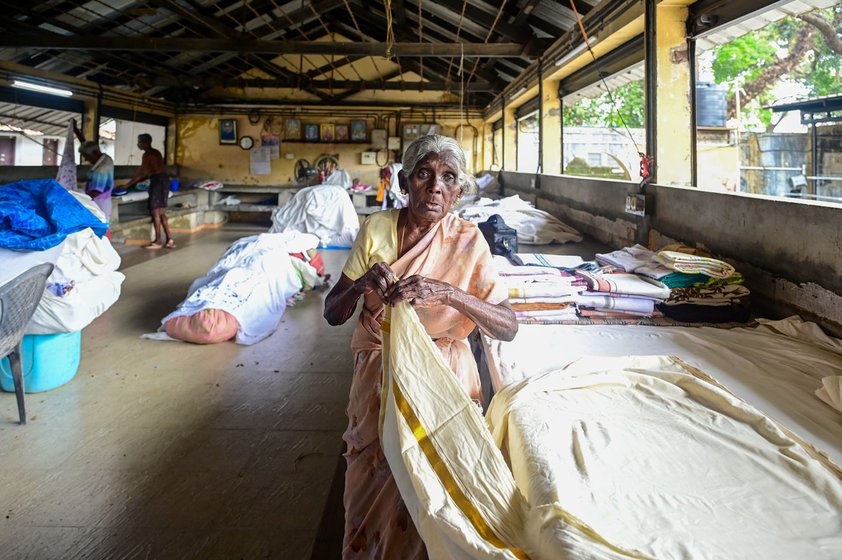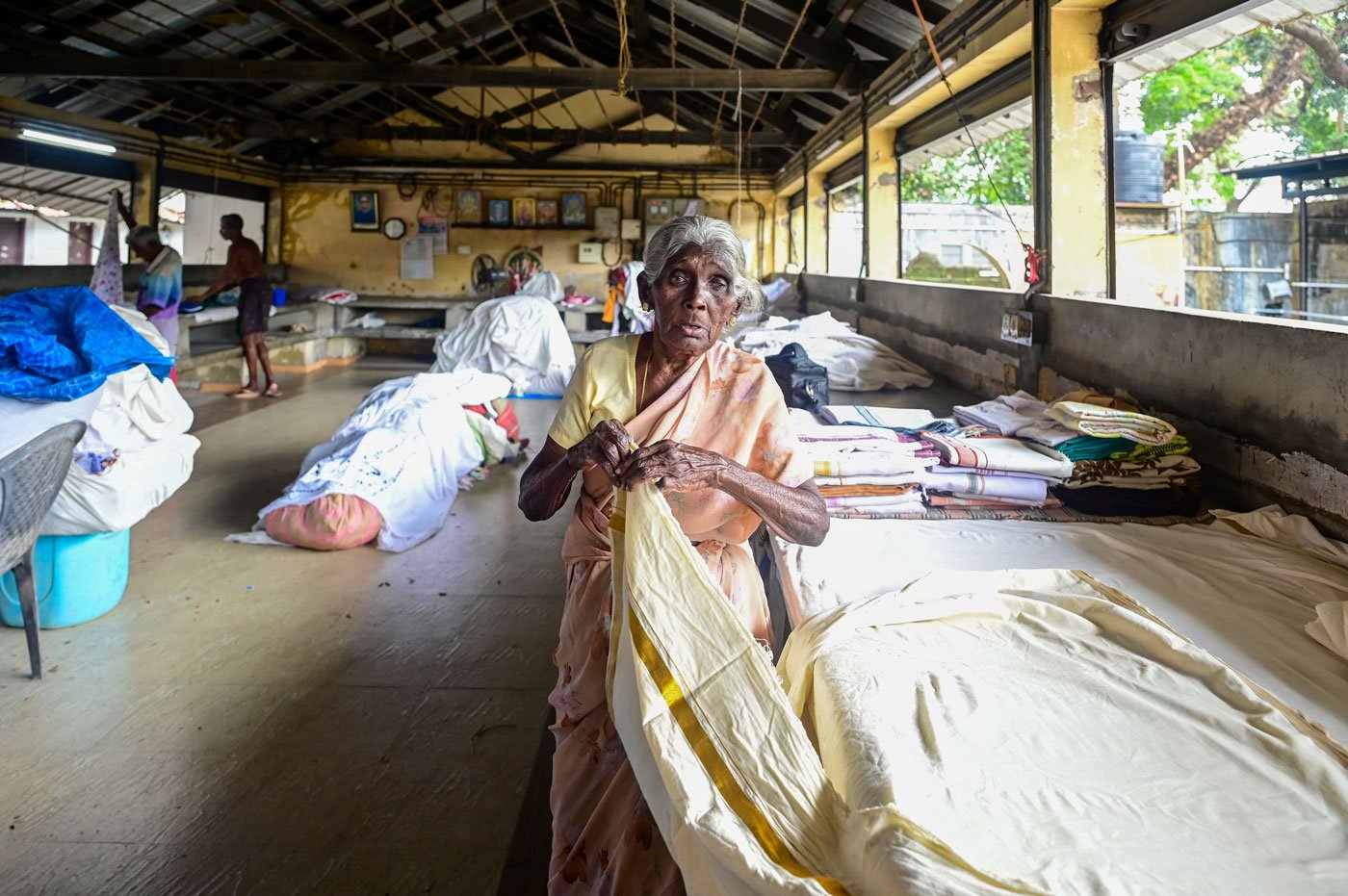 PHOTO • Vibha Satish
Constructed by the Greater Cochin Development Authority , Dhobi Khana is located at one end of the Veli ground, spread across two-acres in the village of Fort Kochi in Ernakulam district. It is run by the Vannan community, listed as Scheduled Caste in the state. "Out of nearly 150 families in the Vannan community here, only about 30 are currently engaged in working at the Dhobi Khana," says M. P. Manoharan, secretary of the community in the village.
For the people from this community, aspirations for their children are beyond the laundry. "I haven't felt I should teach my children this work. I gave them an education, they studied, now it's their life," says K. P. Rajan, a dhobhi (washerman) at Dhobi Khana.
Rajan has worked in multiple daily wage jobs before: digging for laying cables, masonry, cutting grass, and others. "But I never left this work [washing and ironing clothes]," he says. "Some days I get 1,000 rupees, other days 500. Some days we go home without anything. It all depends on how much work we do that day," says the 53-year-old.
The workers at Dhobi Khana must find their own clients. They offer services like washing, bleaching, stretching and ironing clothes. While ironing is priced at Rs. 15 per piece, it's Rs. 30 for a combined wash and iron.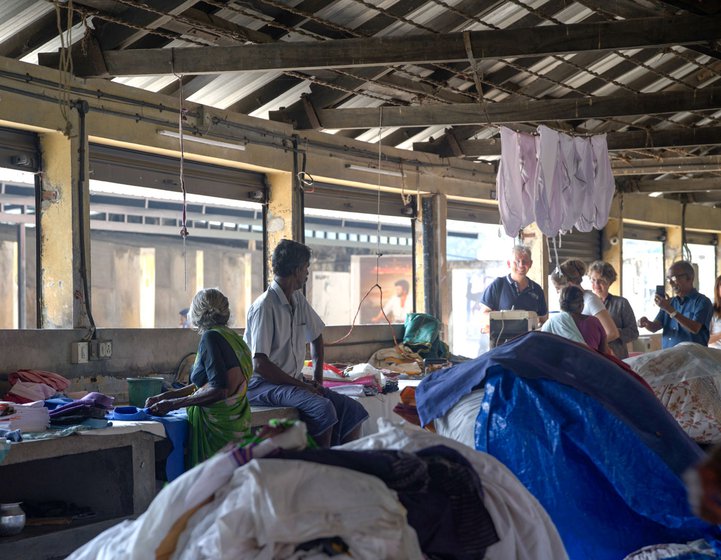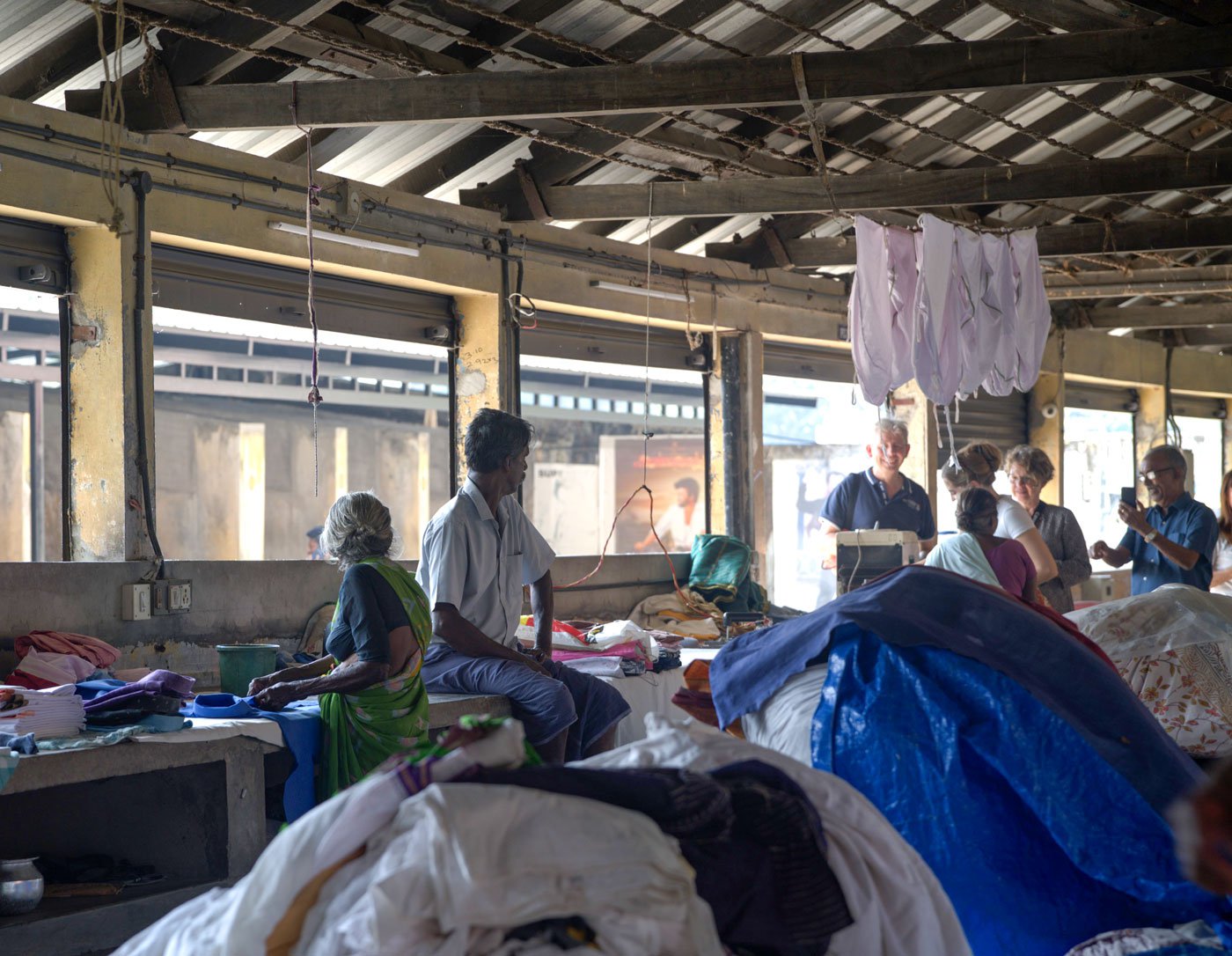 PHOTO • Vibha Satish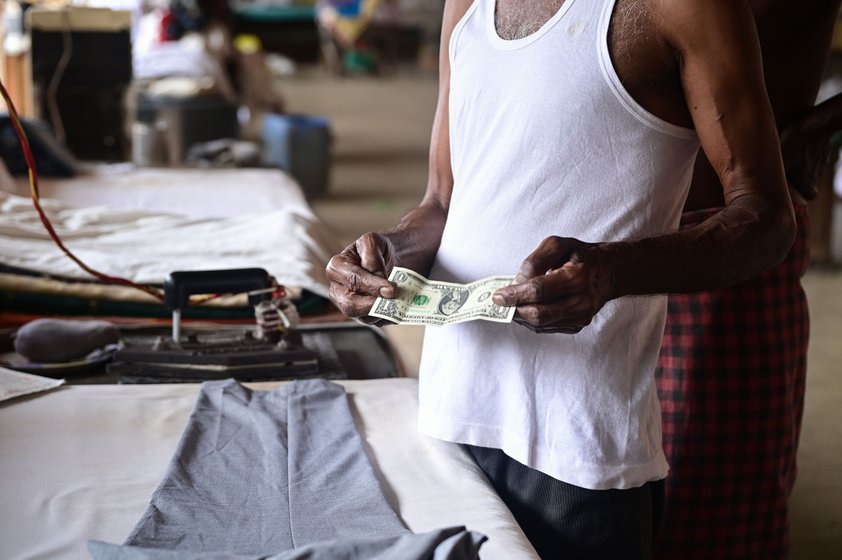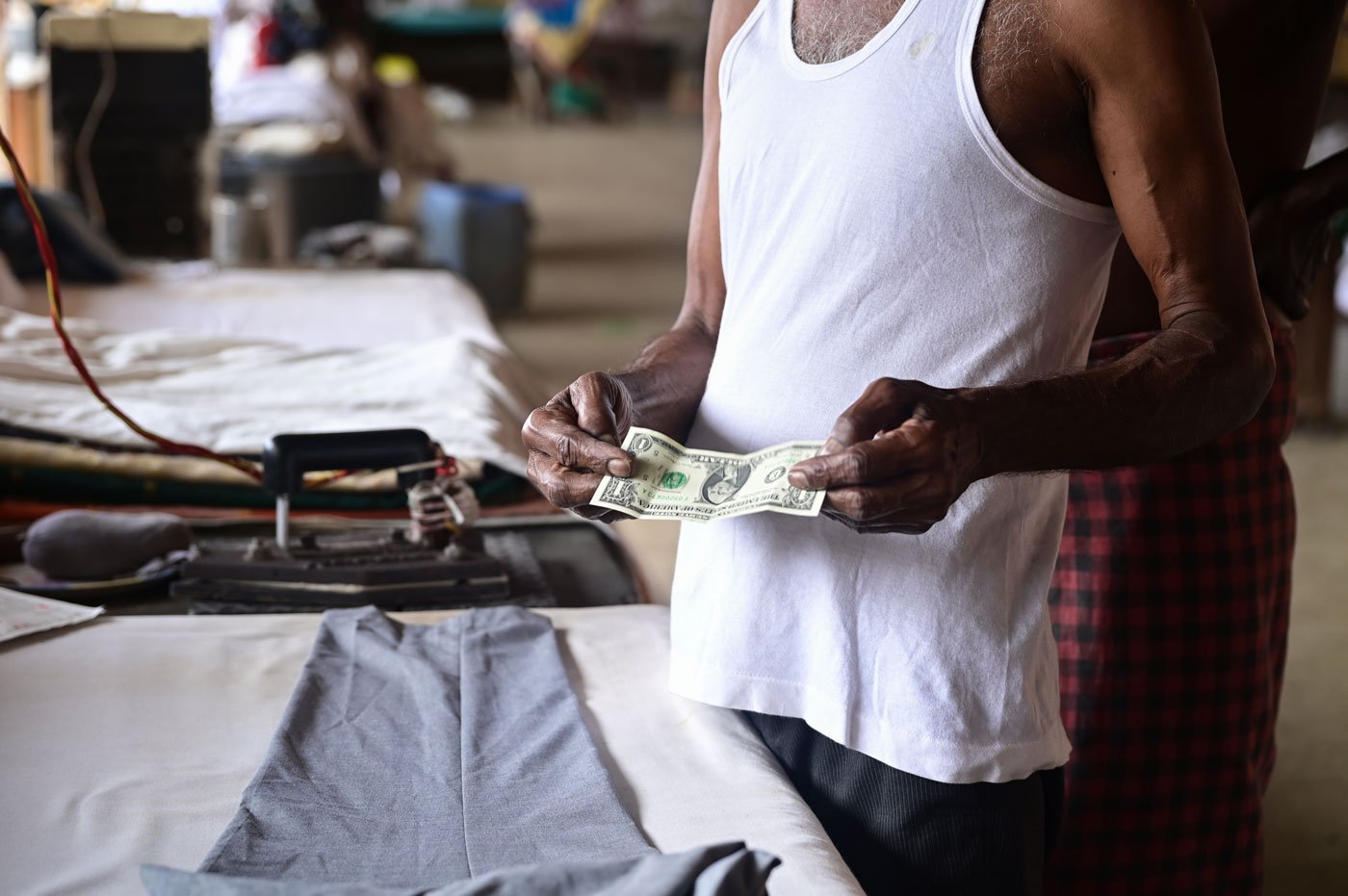 PHOTO • Vibha Satish
Hotels and homestays are bustling in December and February with visitors and tourists, says Kumaresan. In these months, Dhobhi Khana welcomes loads of laundry. At other times, hospitals, local hotels and households are their customers.
In the last few decades, the use of washing machines and laundromats in Indian households has increased, as per the National Sample Survey's 68th Round report.
But handyman and dhobi Rajan is unfazed by the competition. "There are still things like starching that no machine can do. For the clothes worn by politicians, we need to do it by hand," he says.
A.S. Jayaprakash has worked at the laundry for the last 23 years. "This is not like your corporate job, we get to decide when we want to work," says the 58-year-old, beating the clothes in rhythm.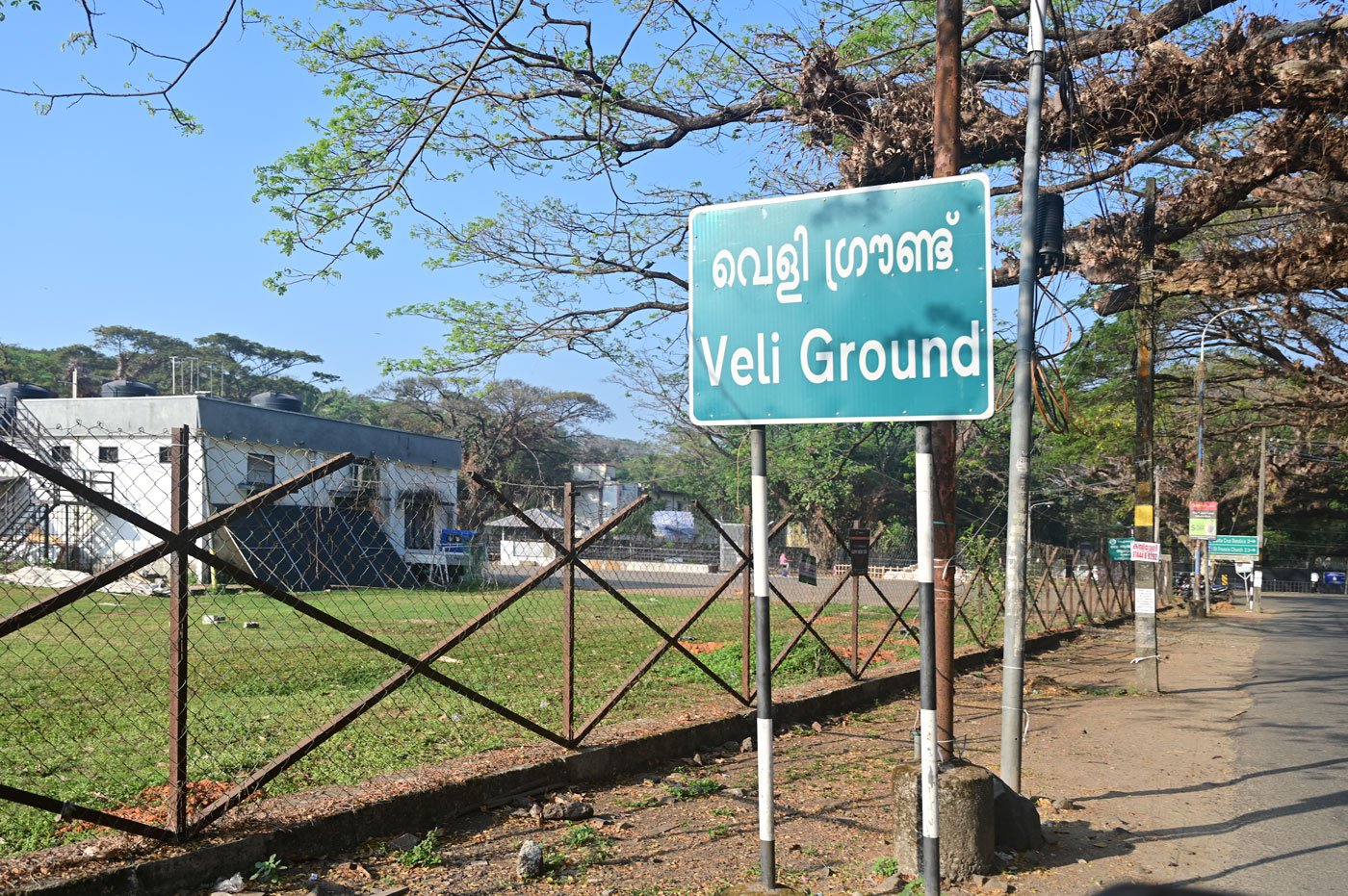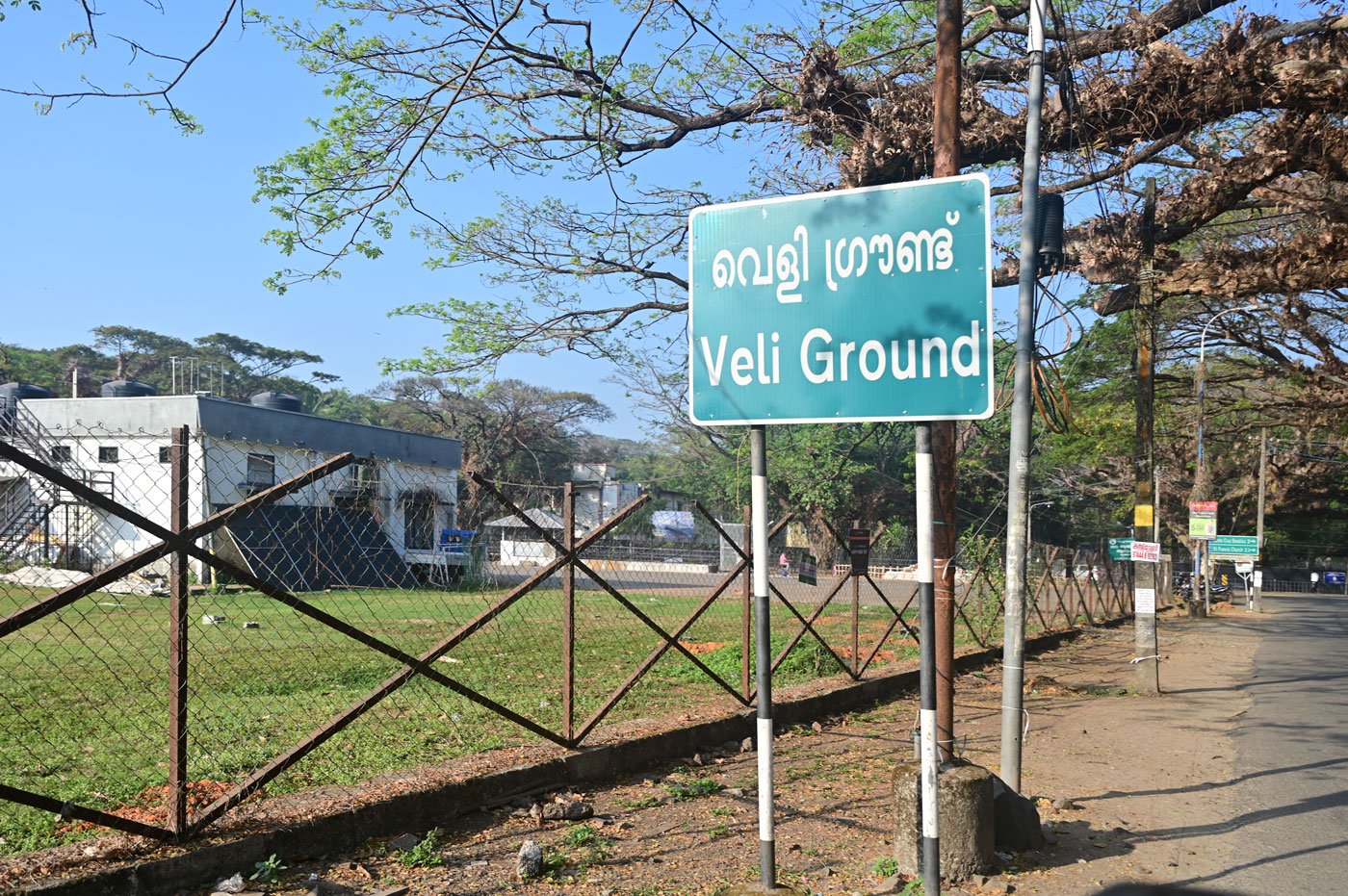 PHOTO • Vibha Satish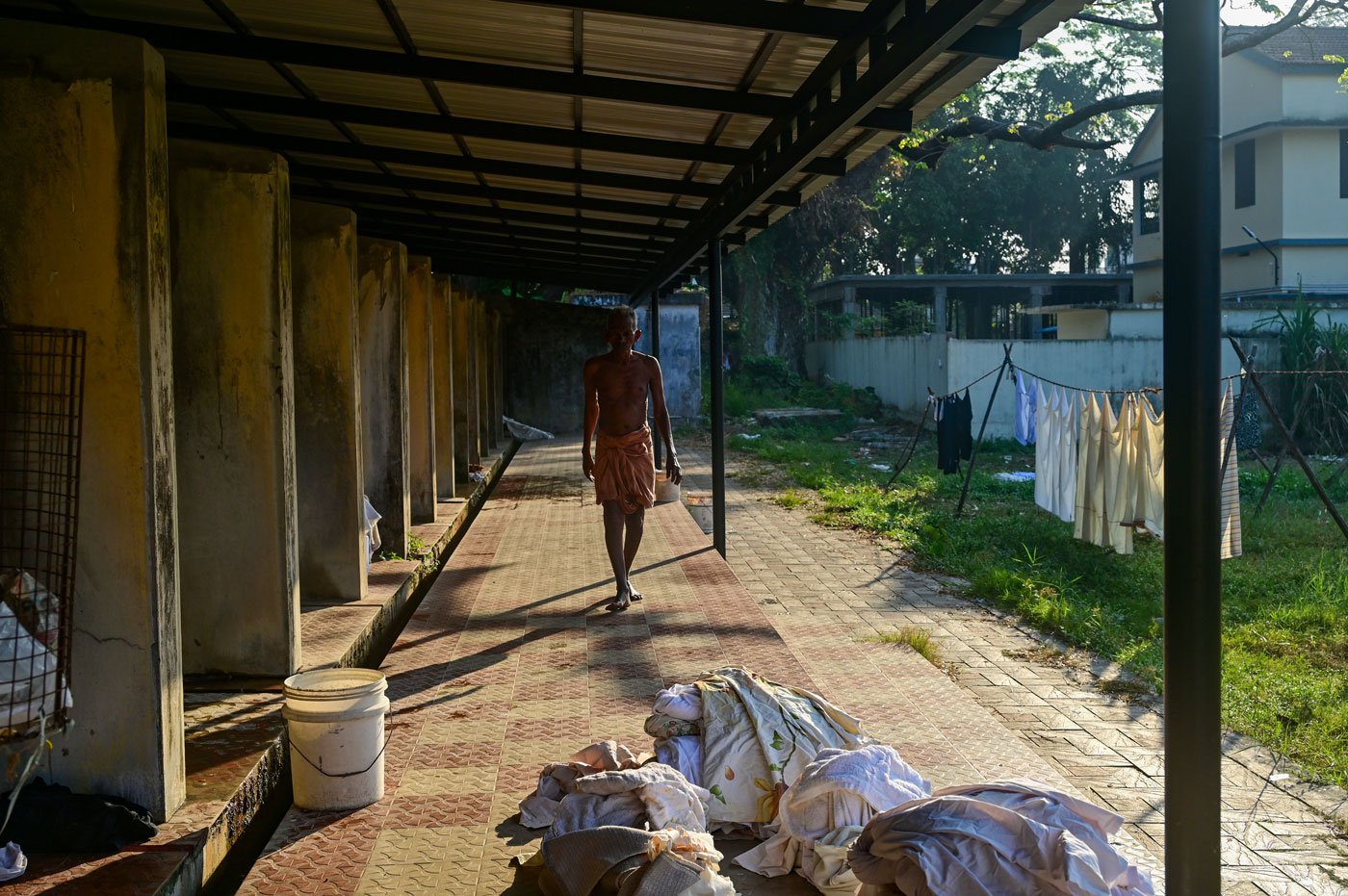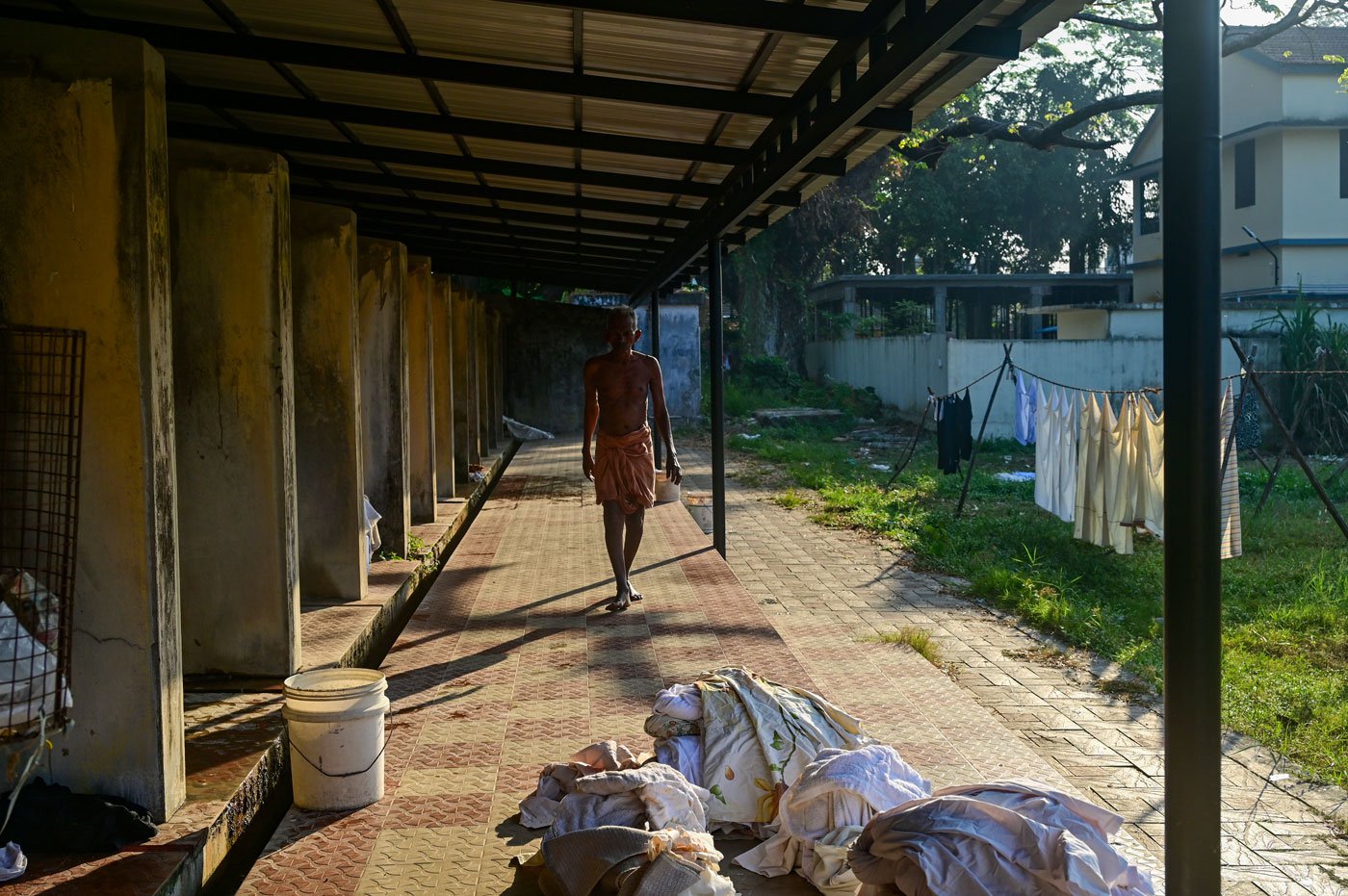 PHOTO • Vibha Satish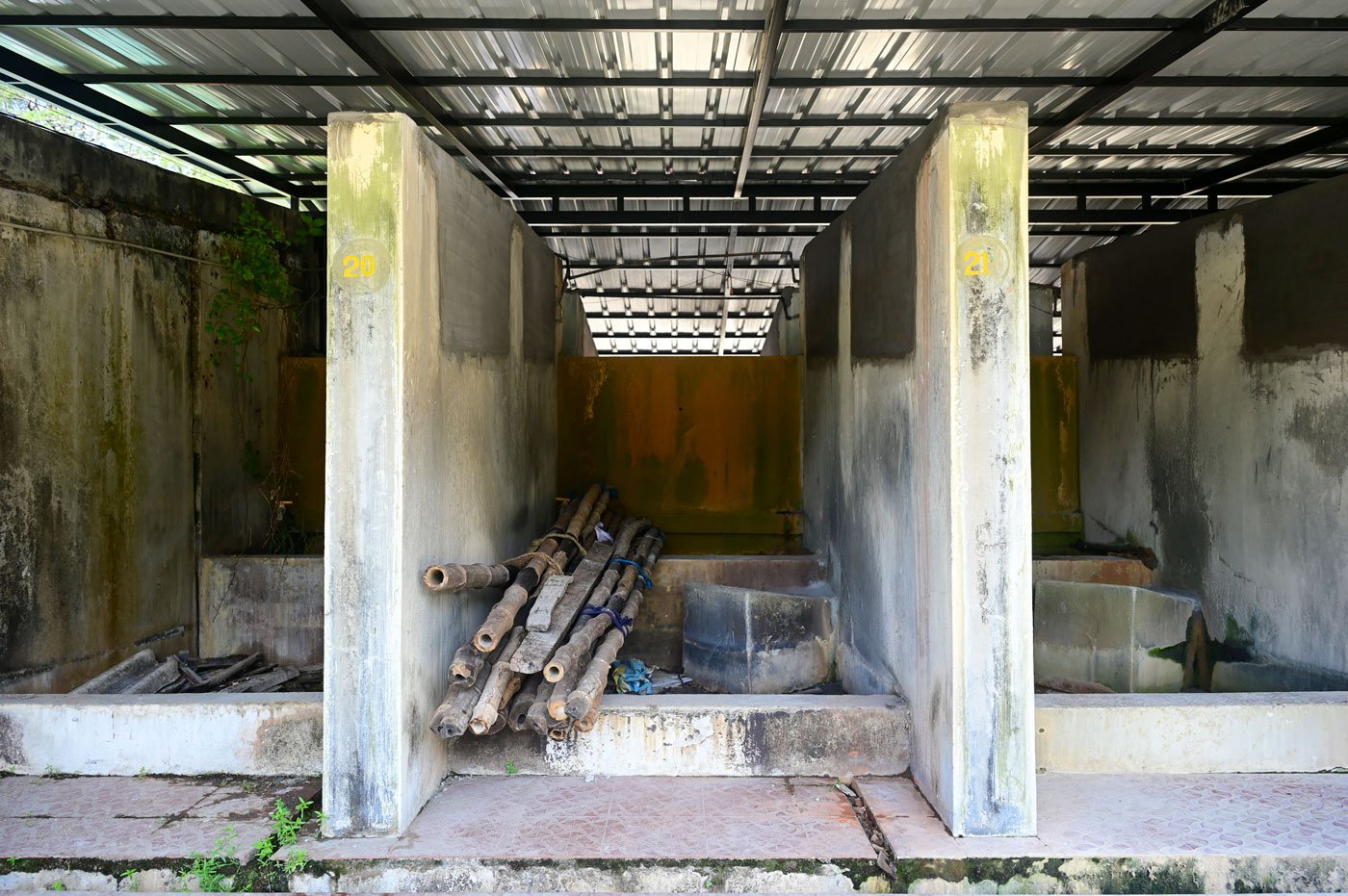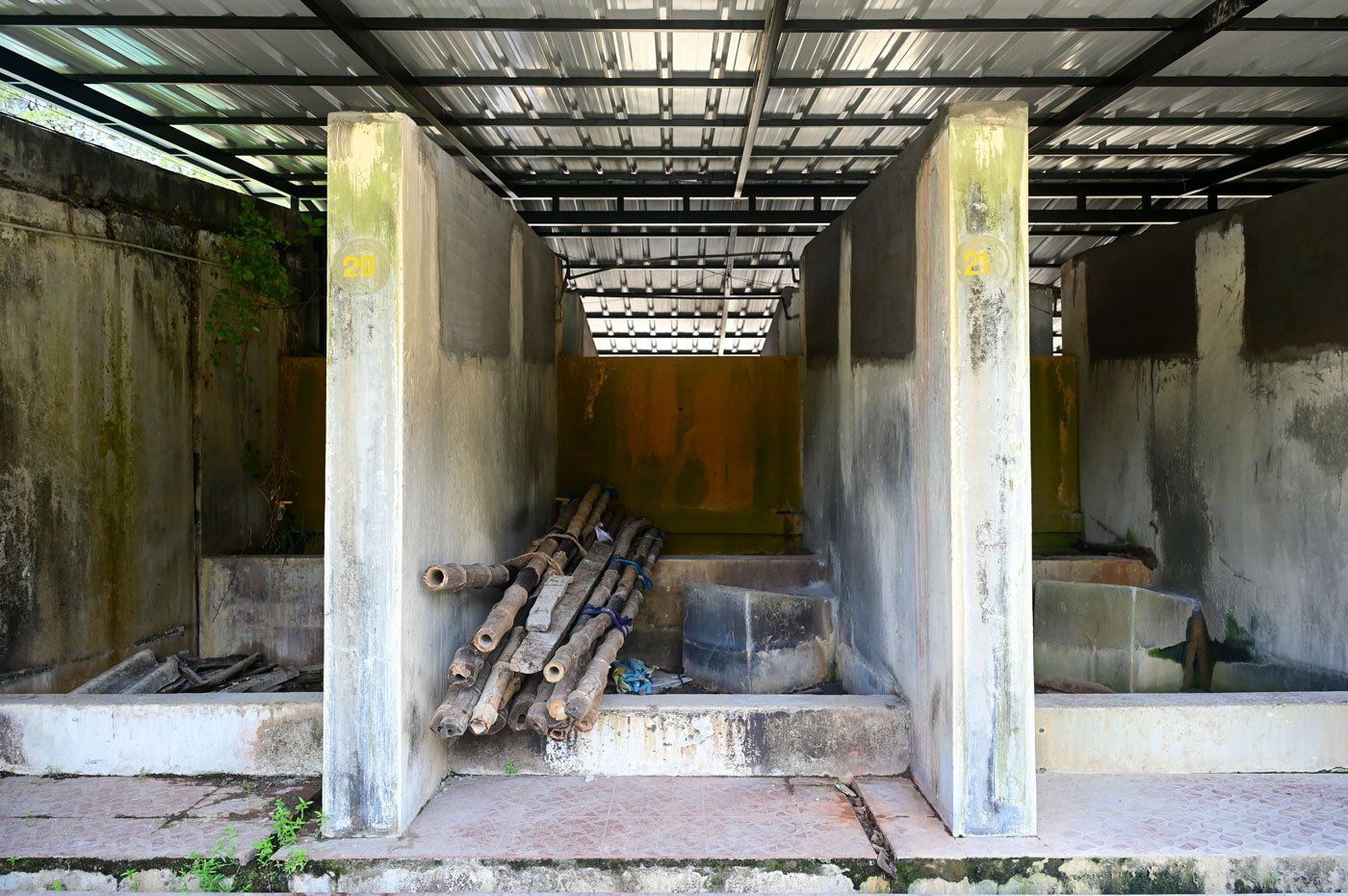 PHOTO • Vibha Satish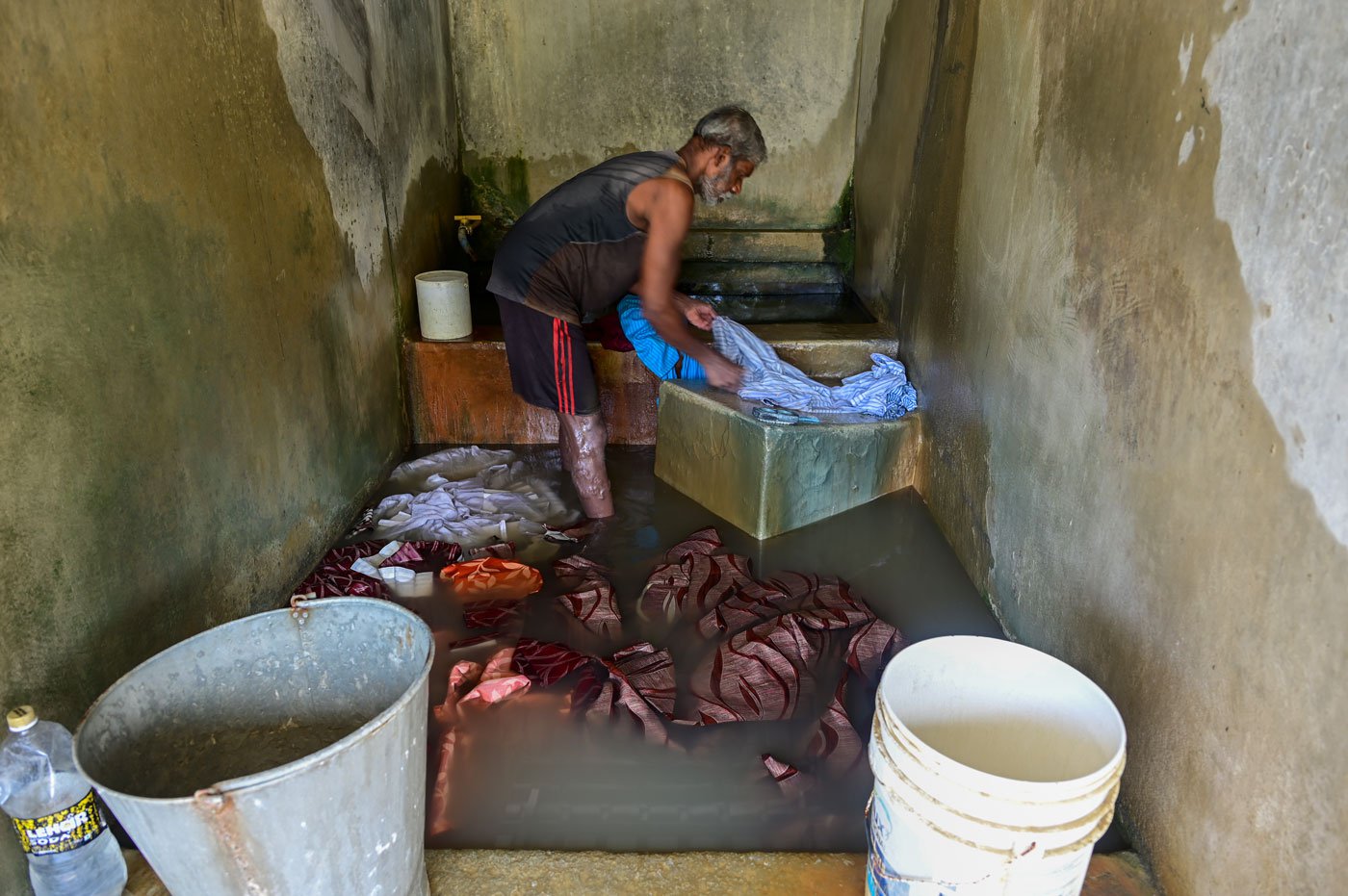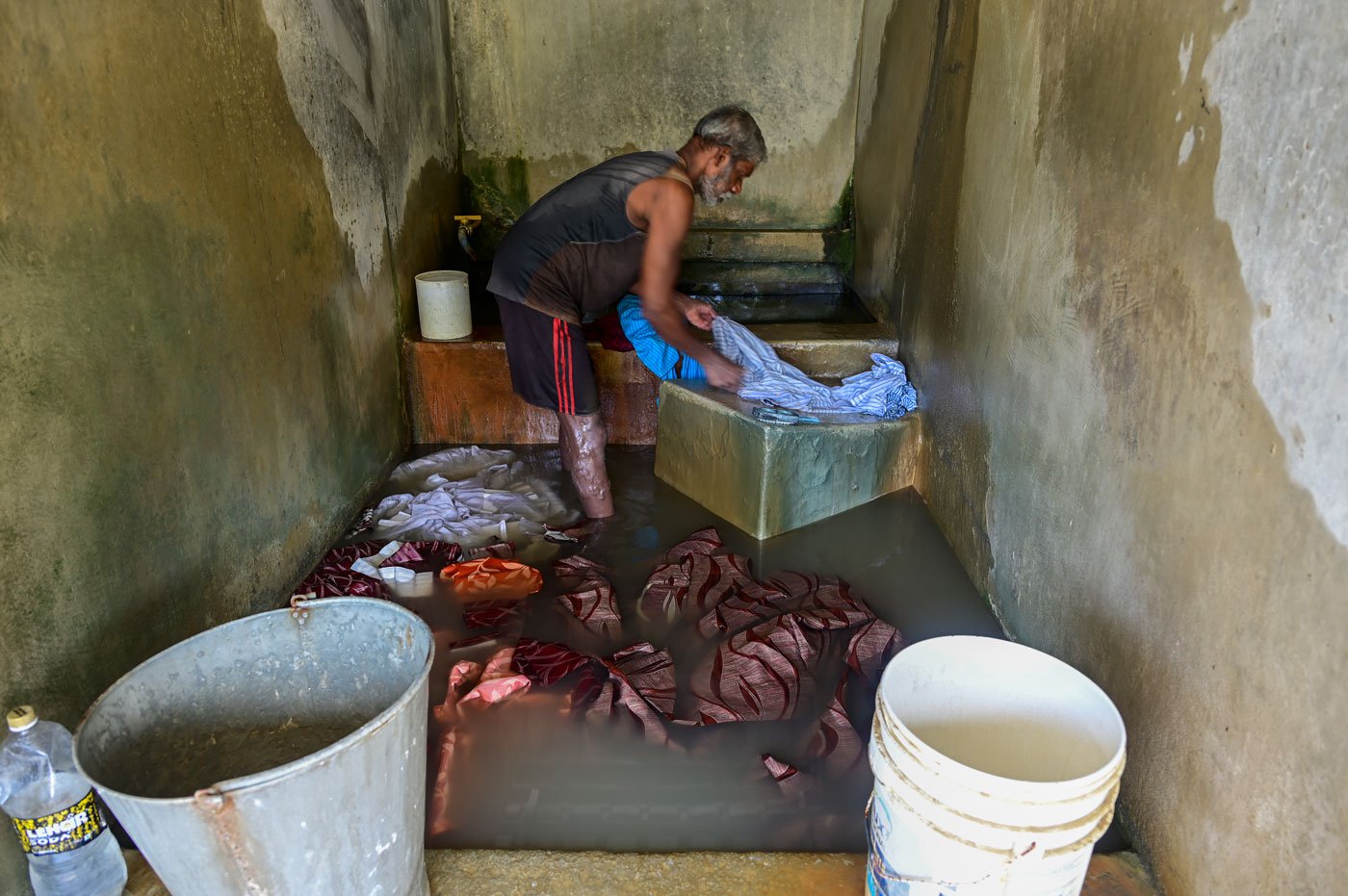 PHOTO • Vibha Satish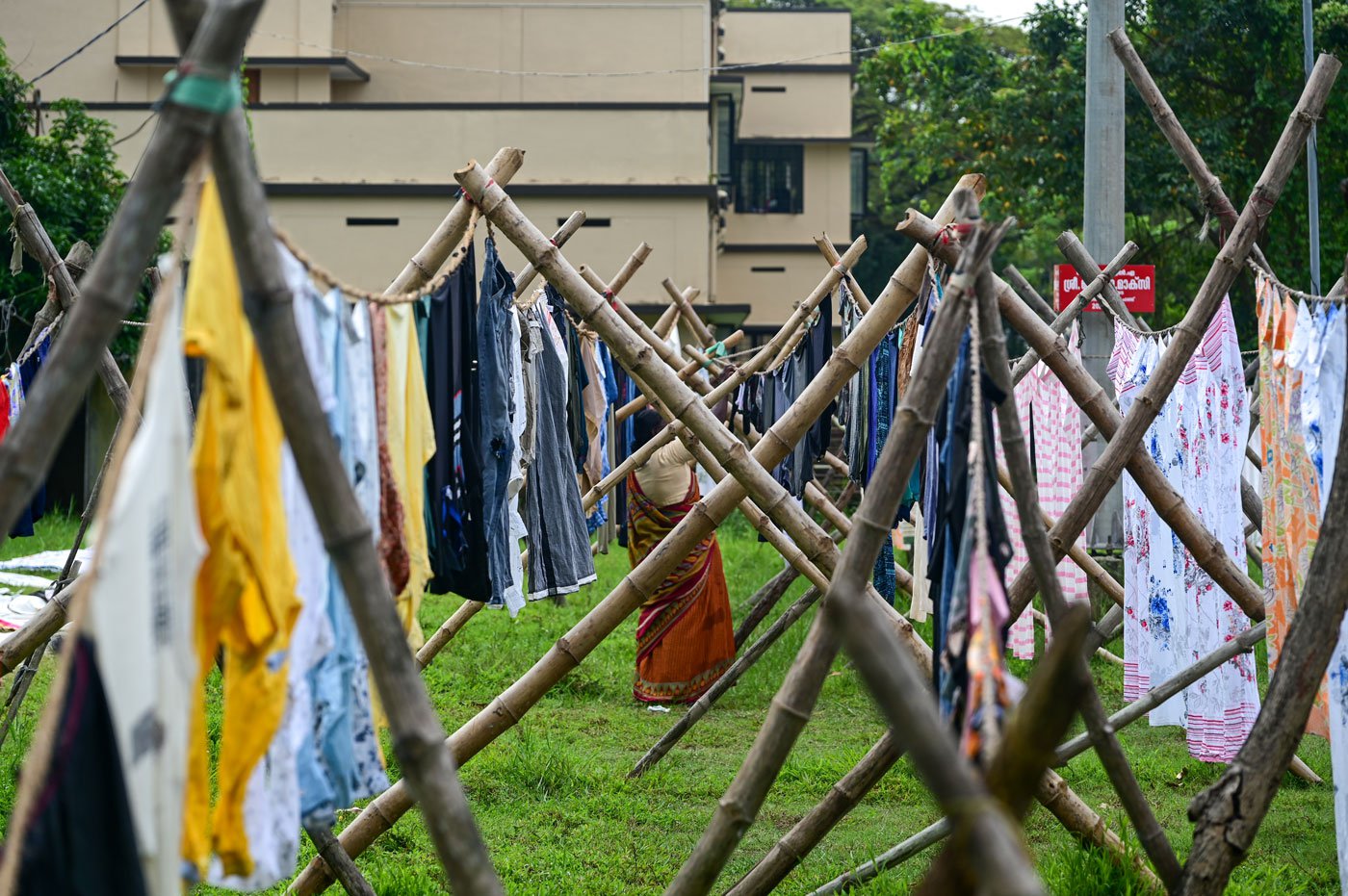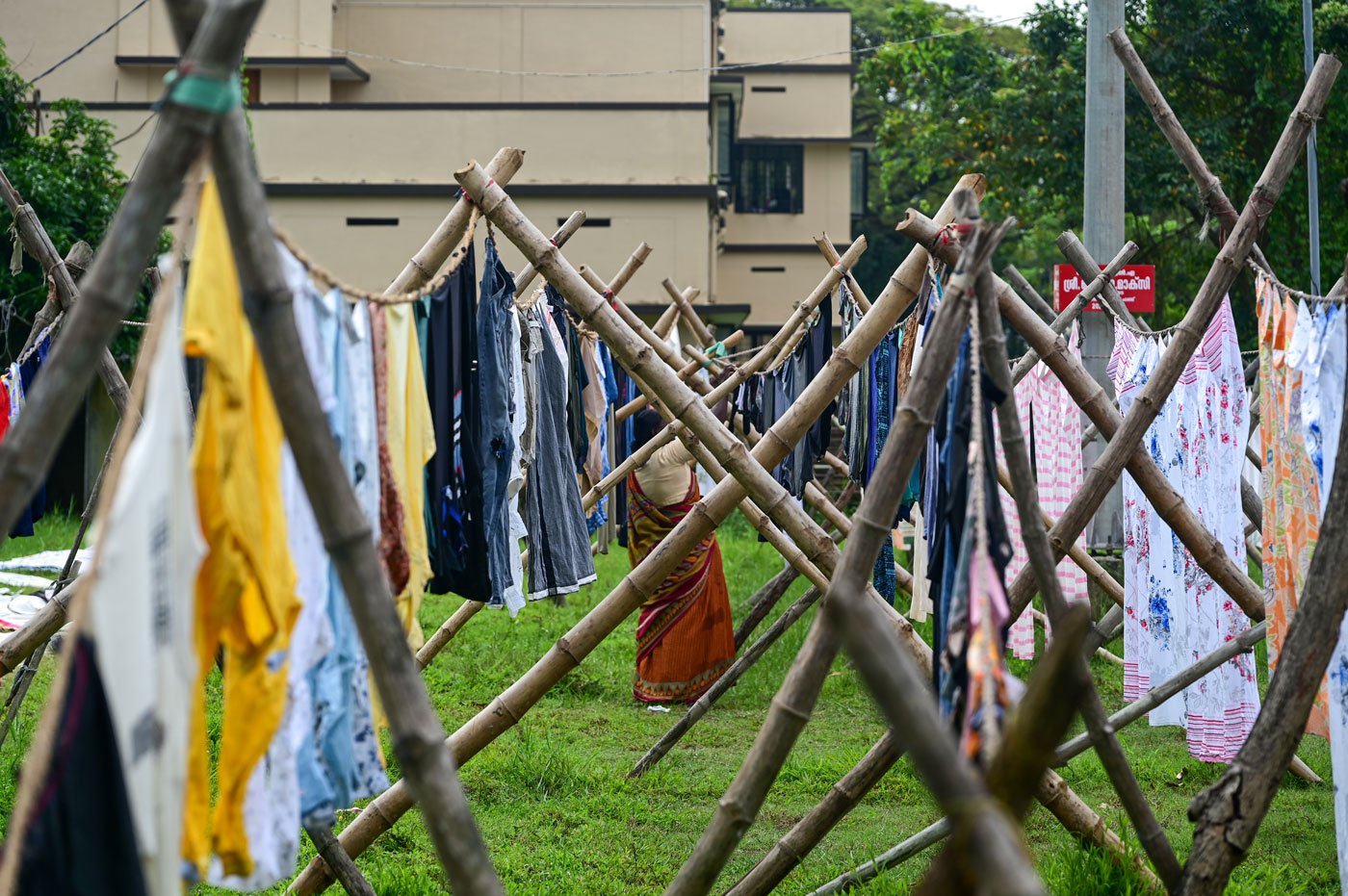 PHOTO • Vibha Satish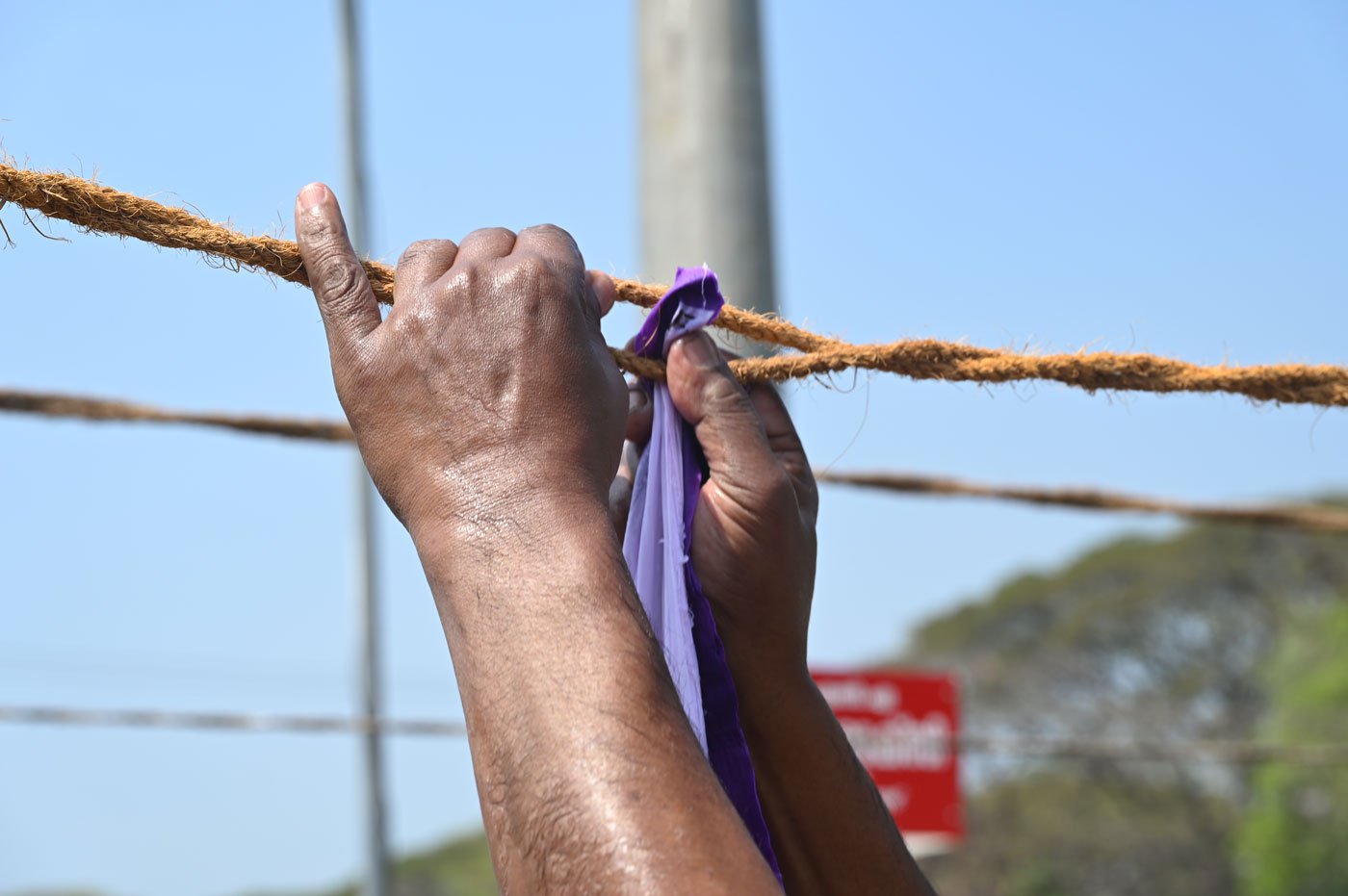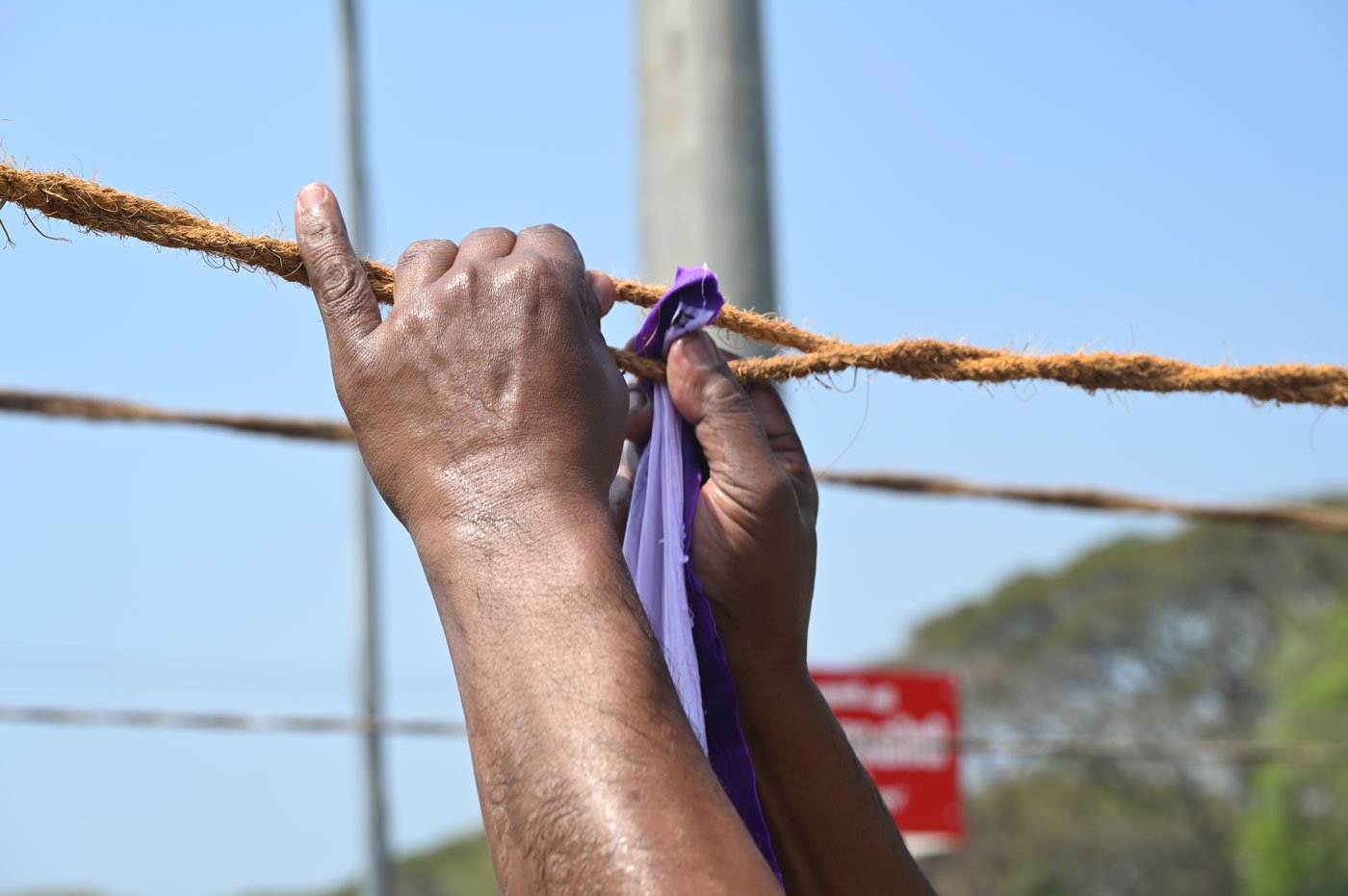 PHOTO • Vibha Satish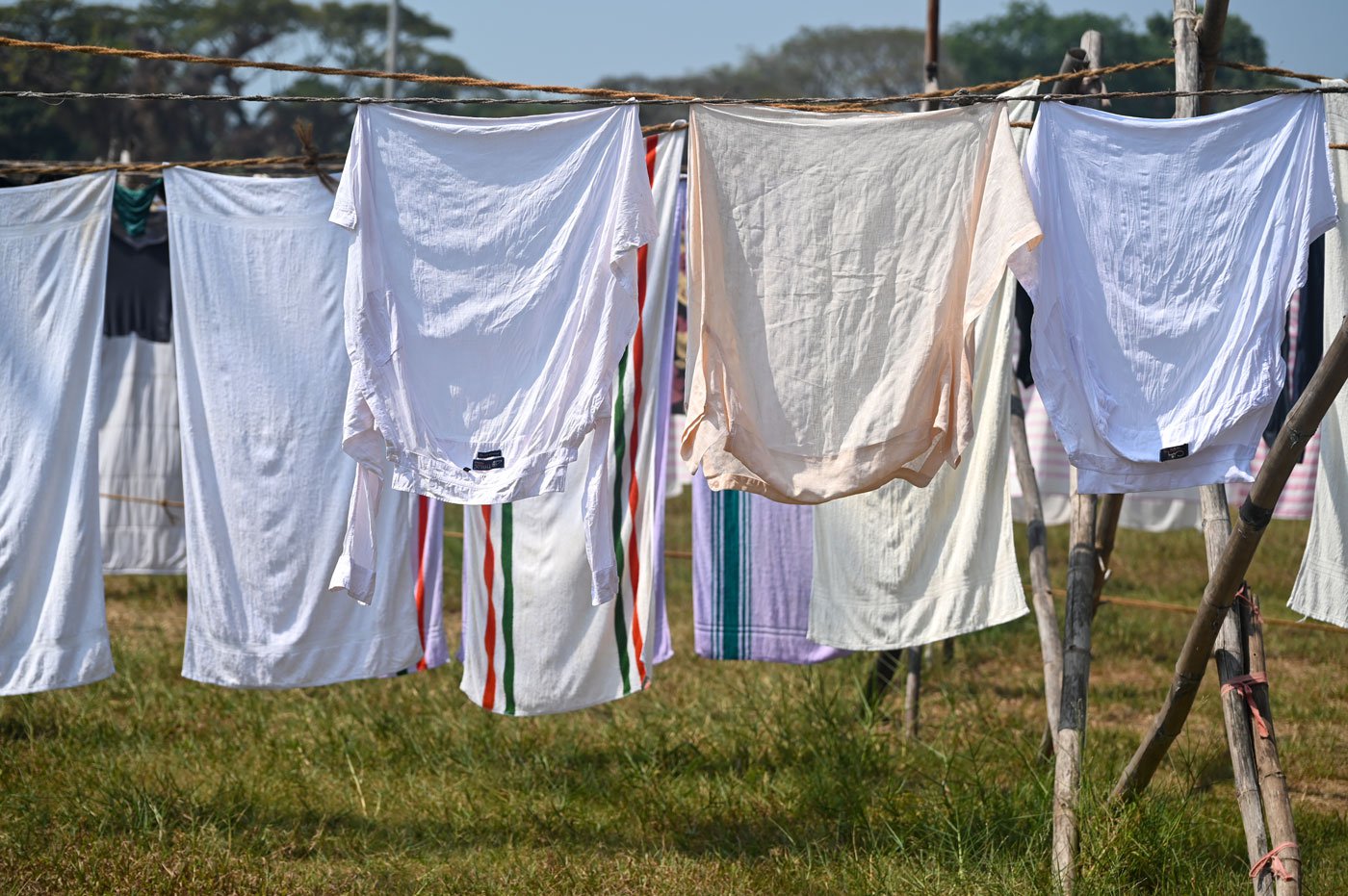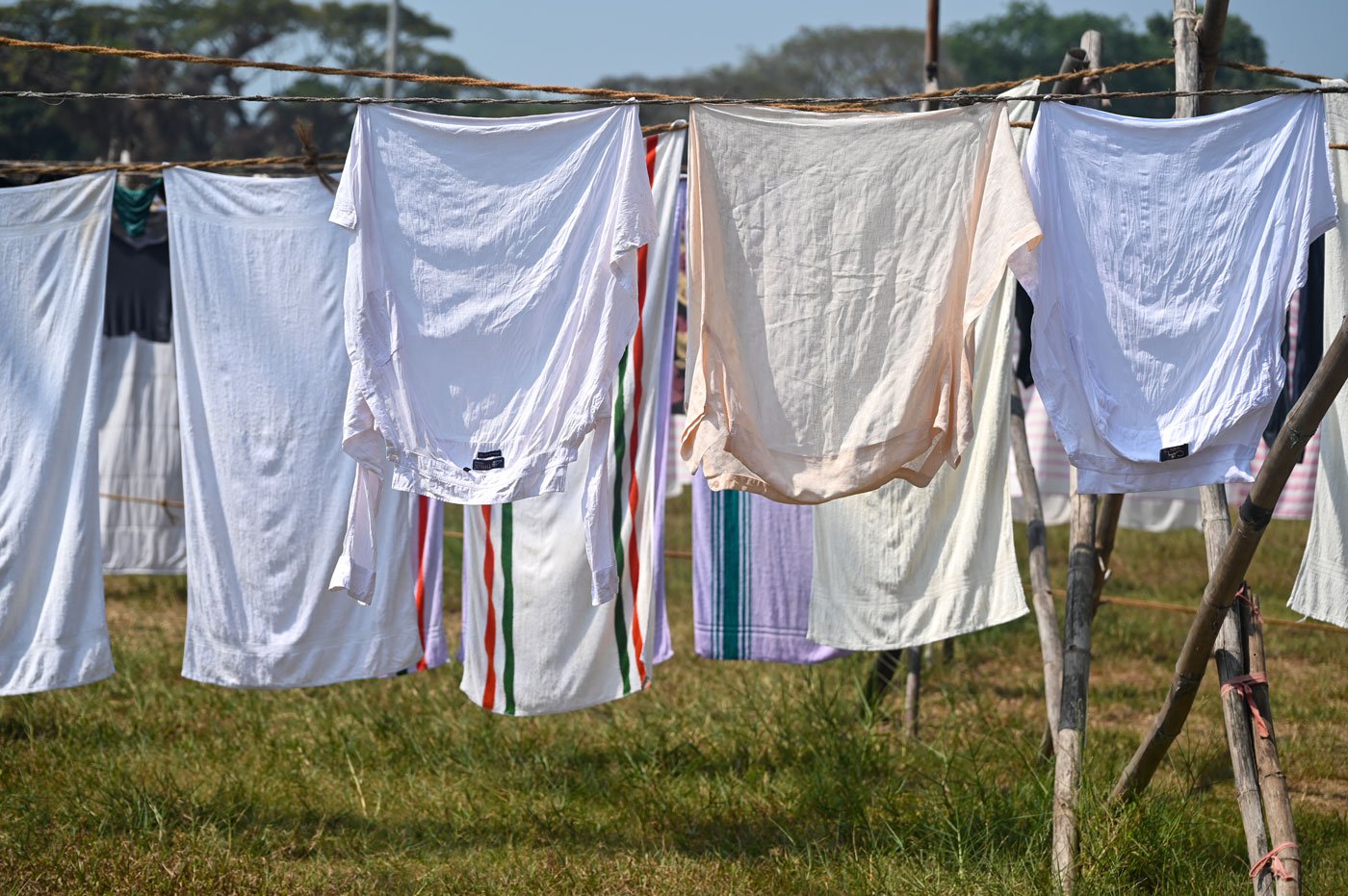 PHOTO • Vibha Satish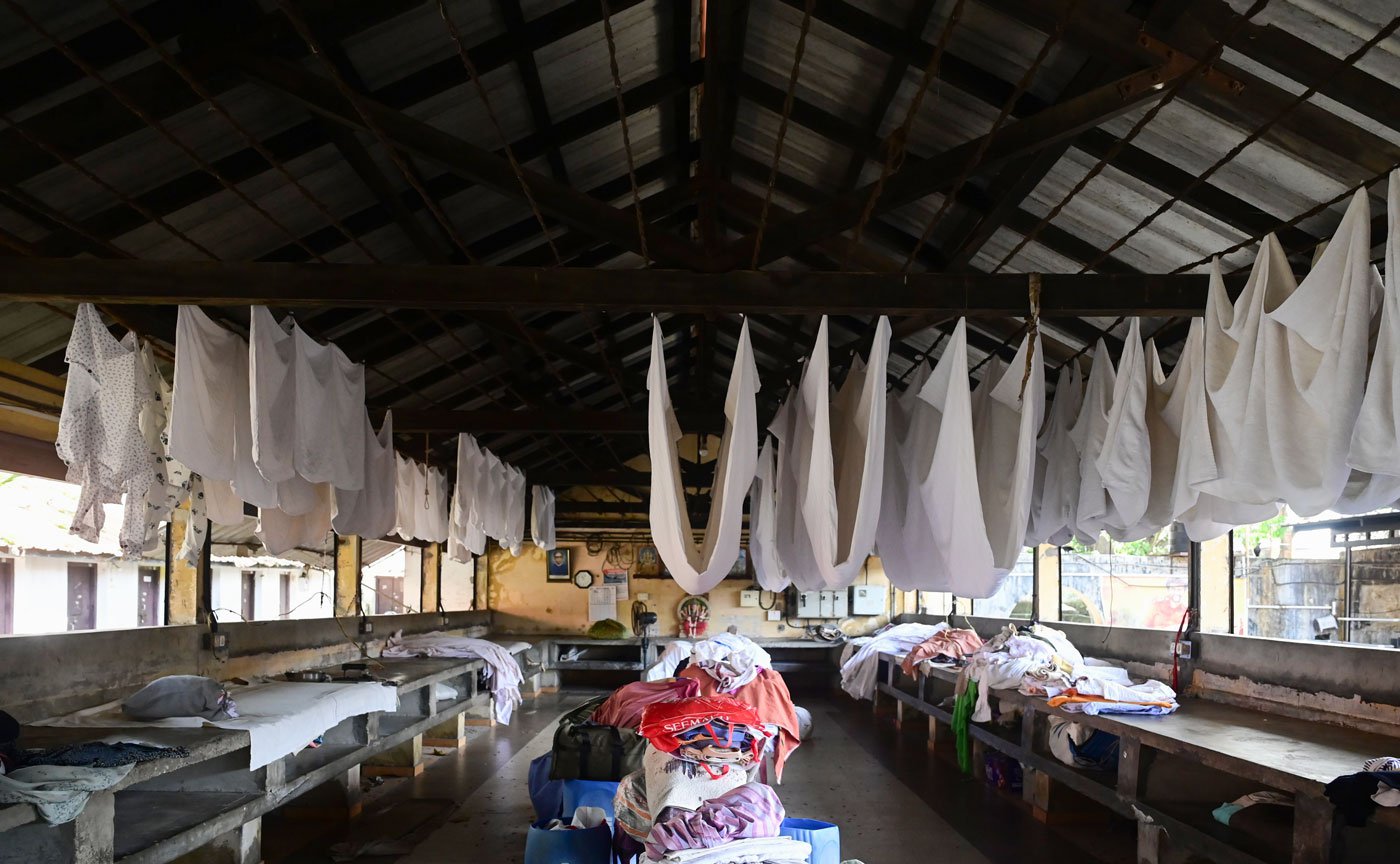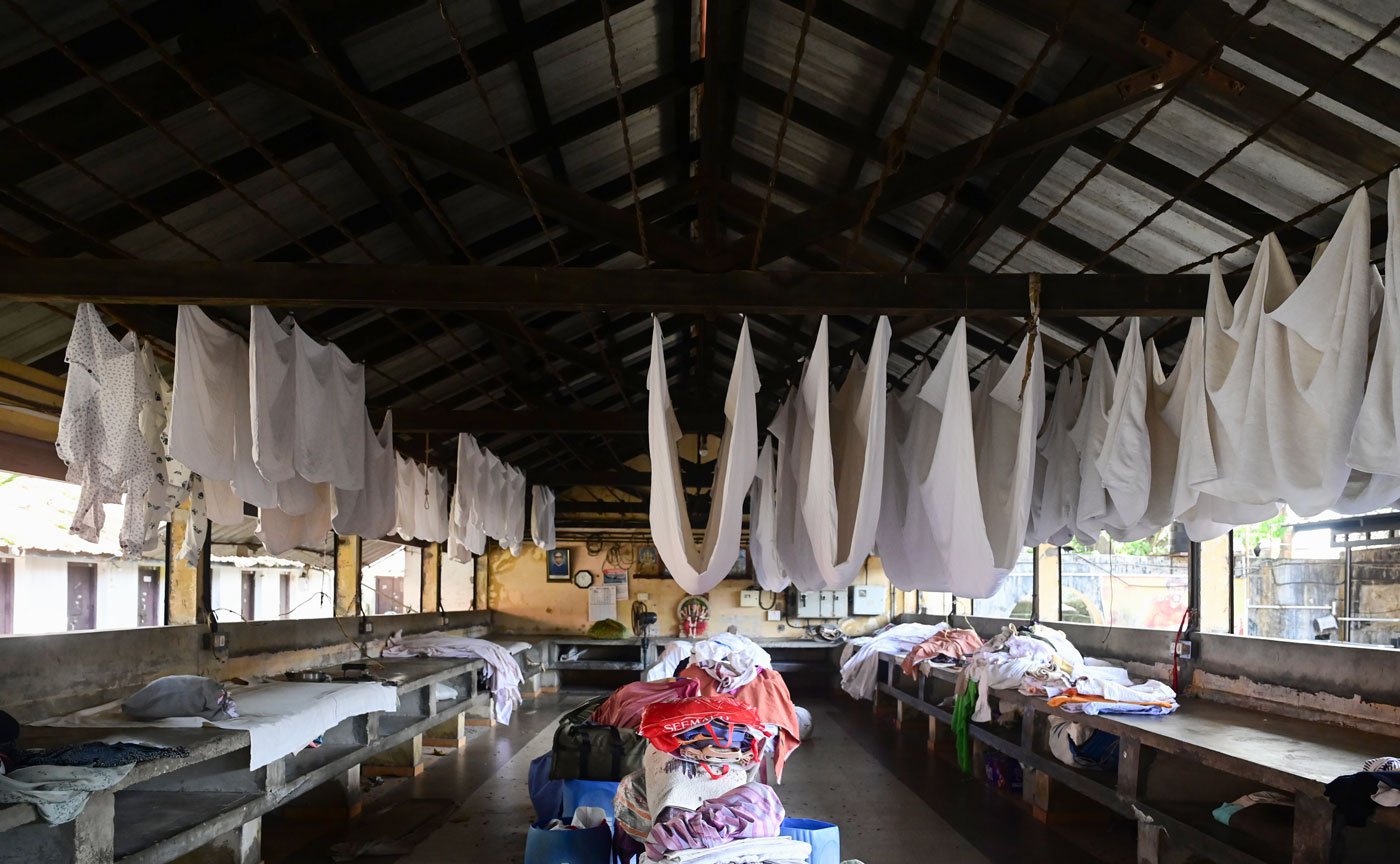 PHOTO • Vibha Satish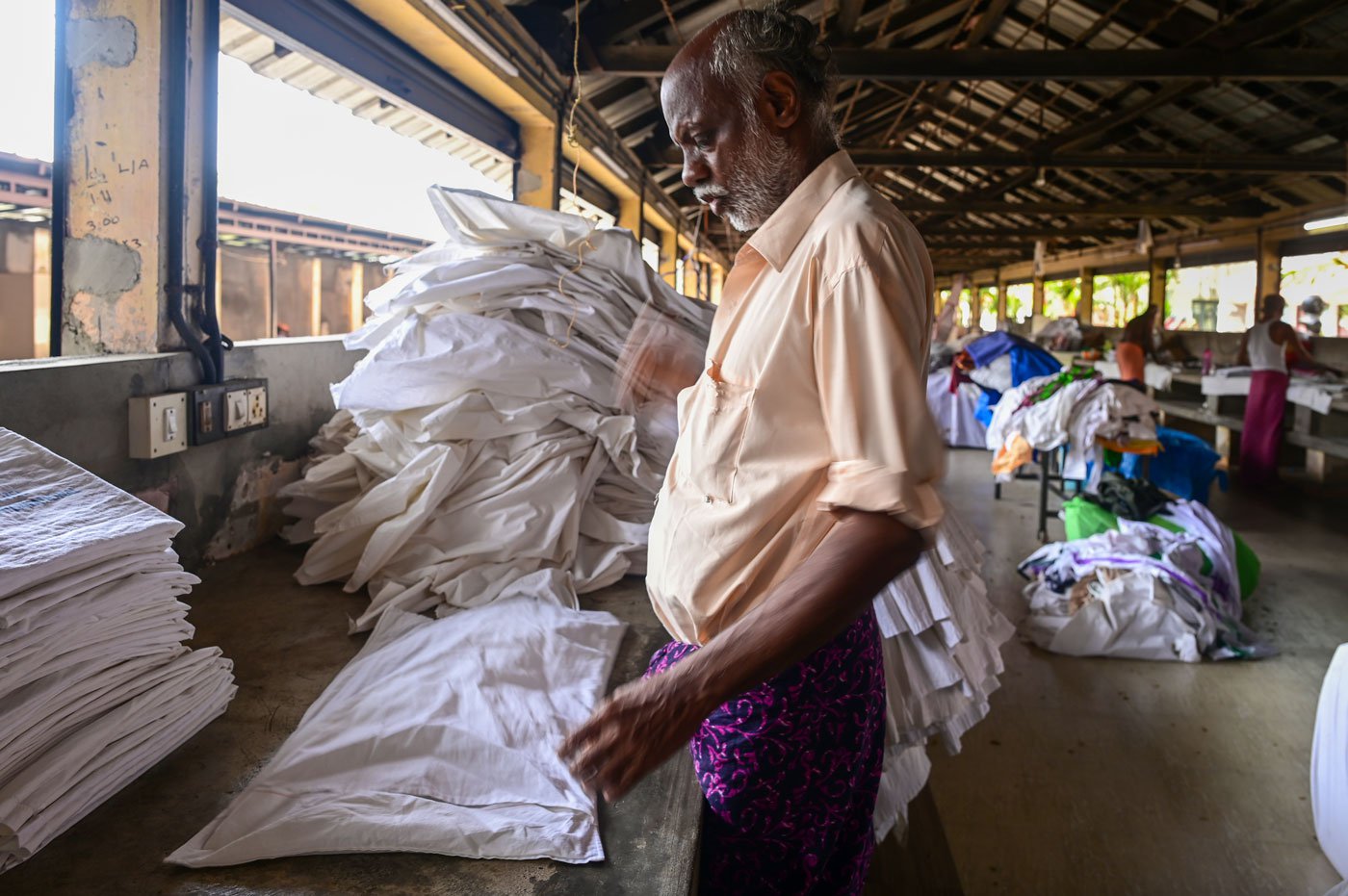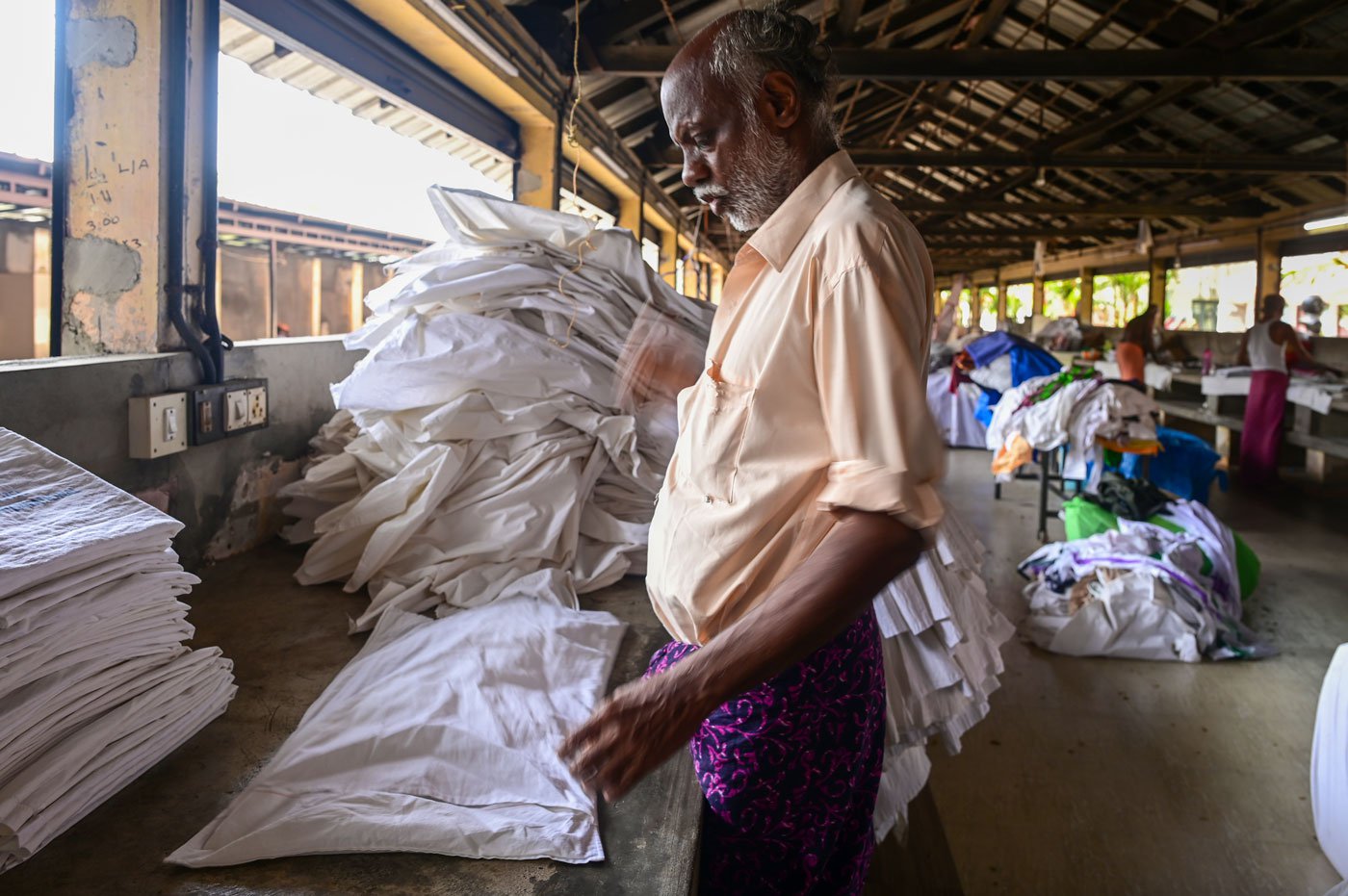 PHOTO • Vibha Satish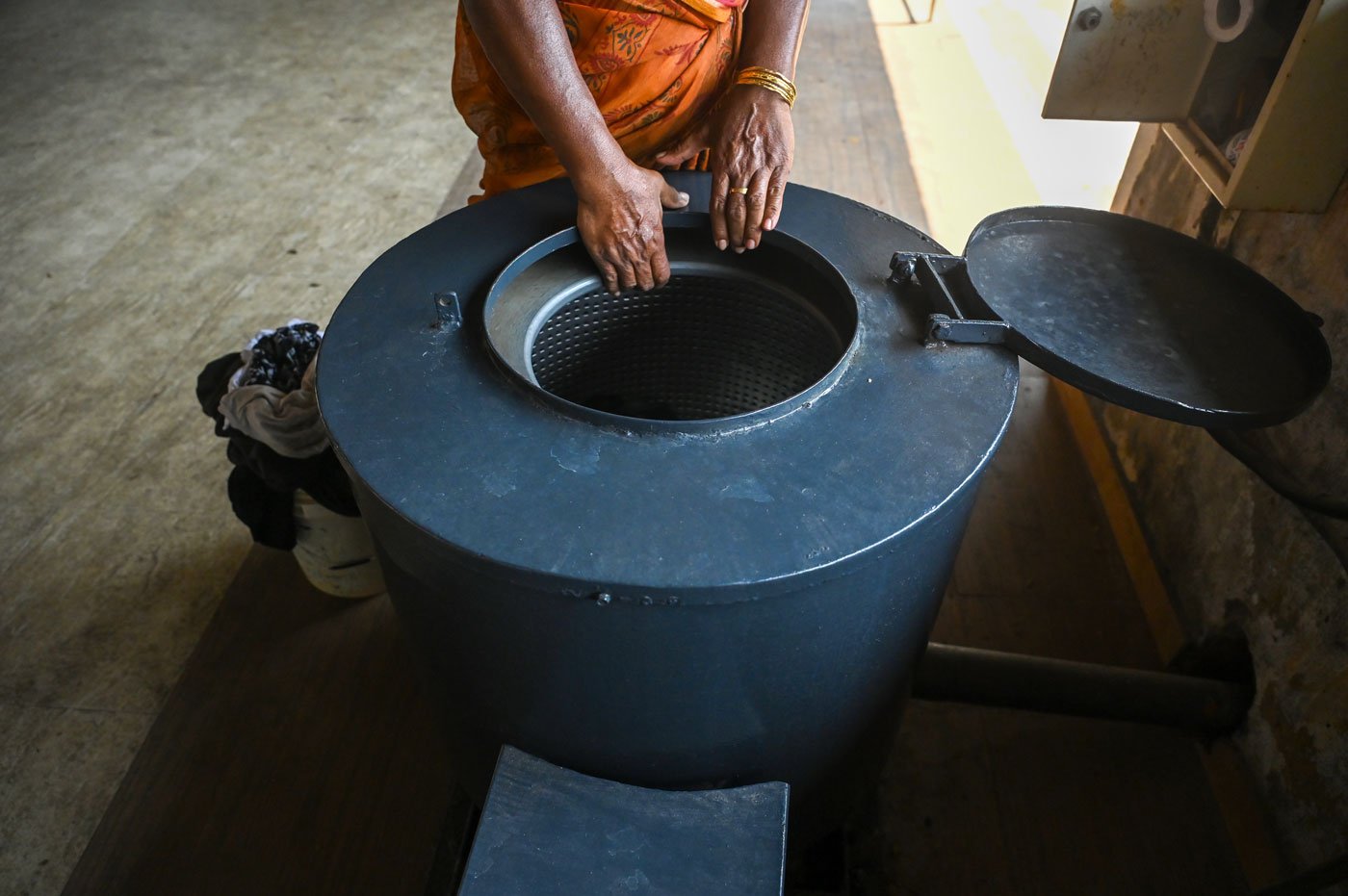 PHOTO • Vibha Satish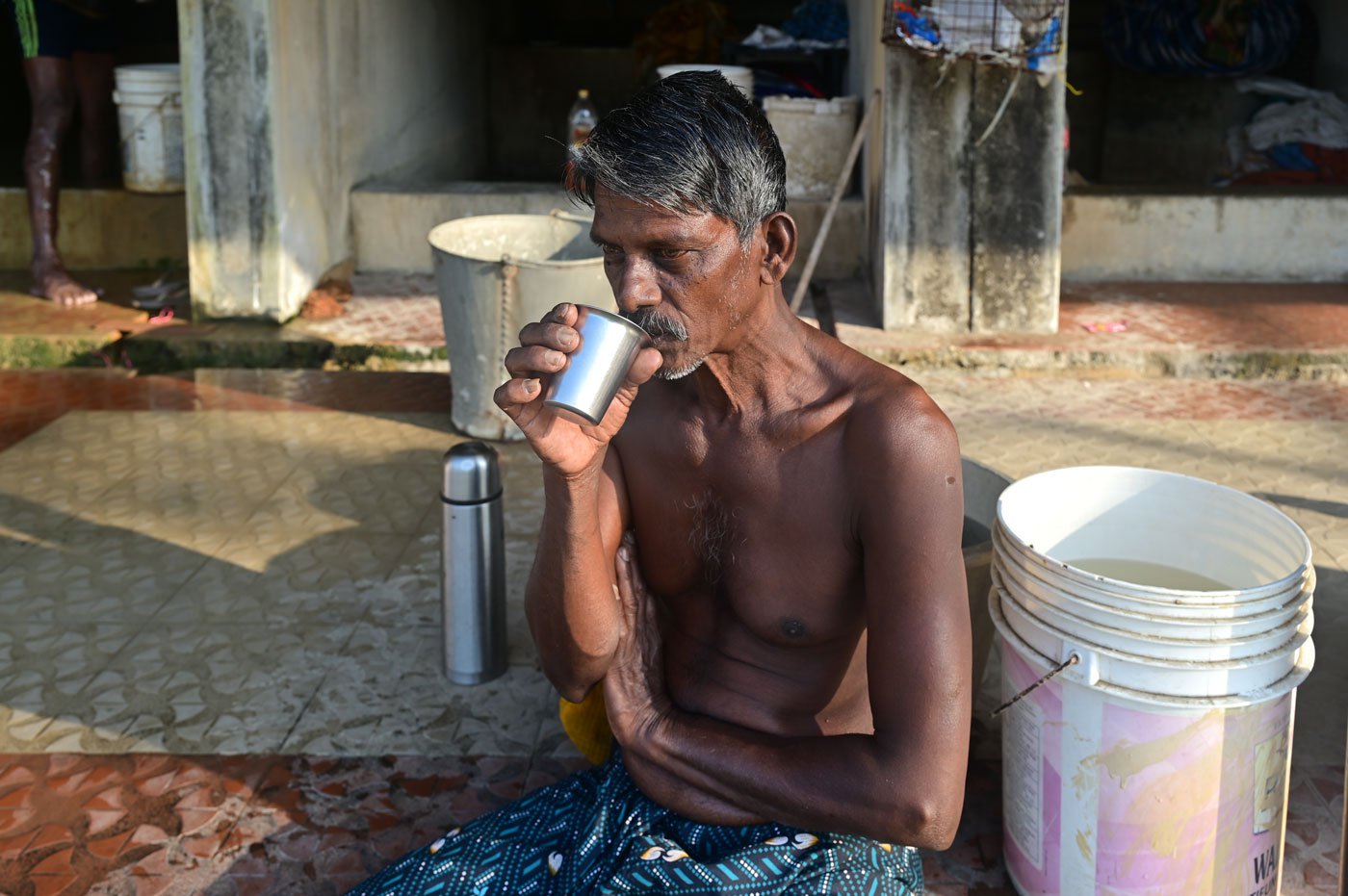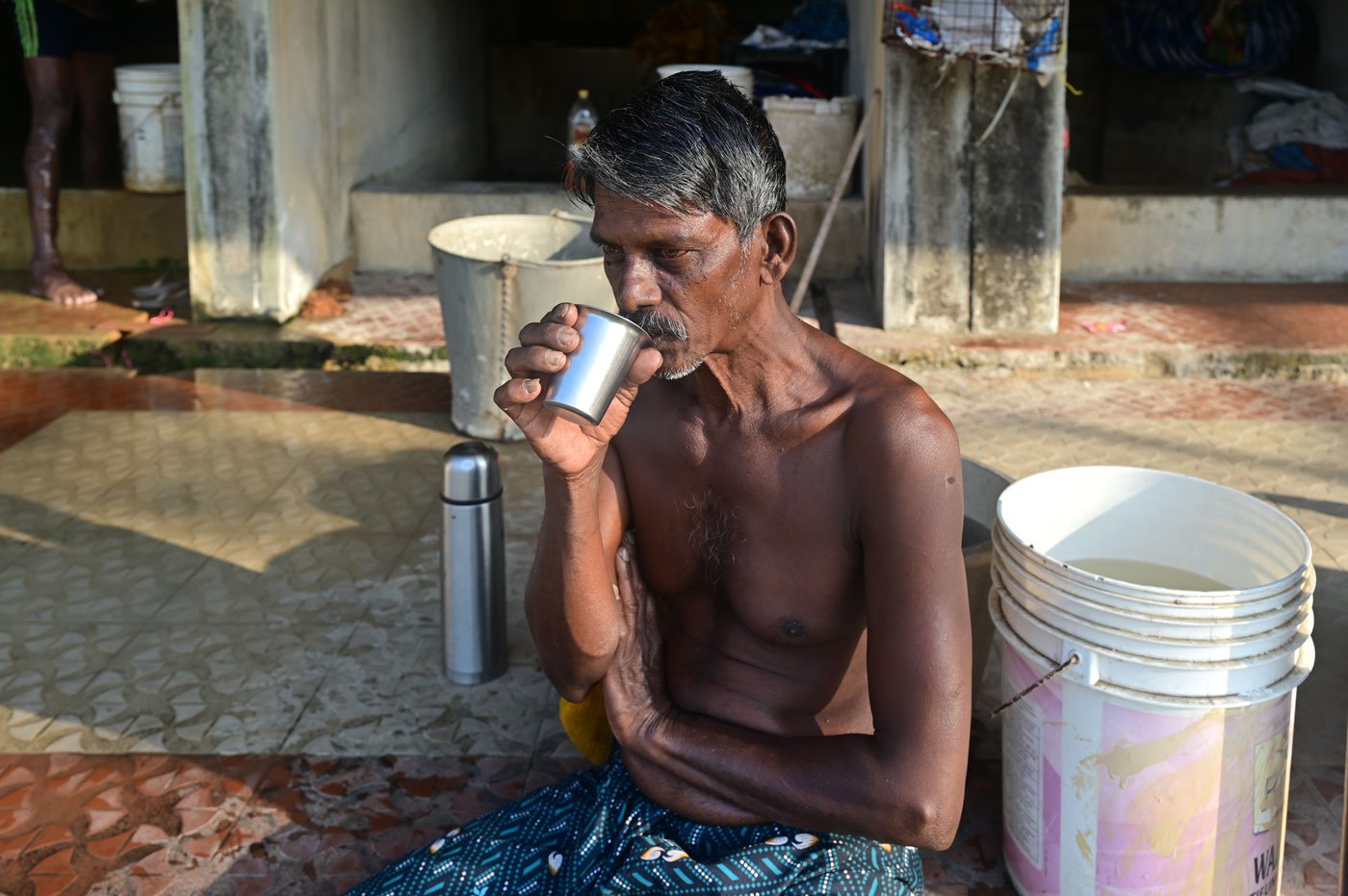 PHOTO • Vibha Satish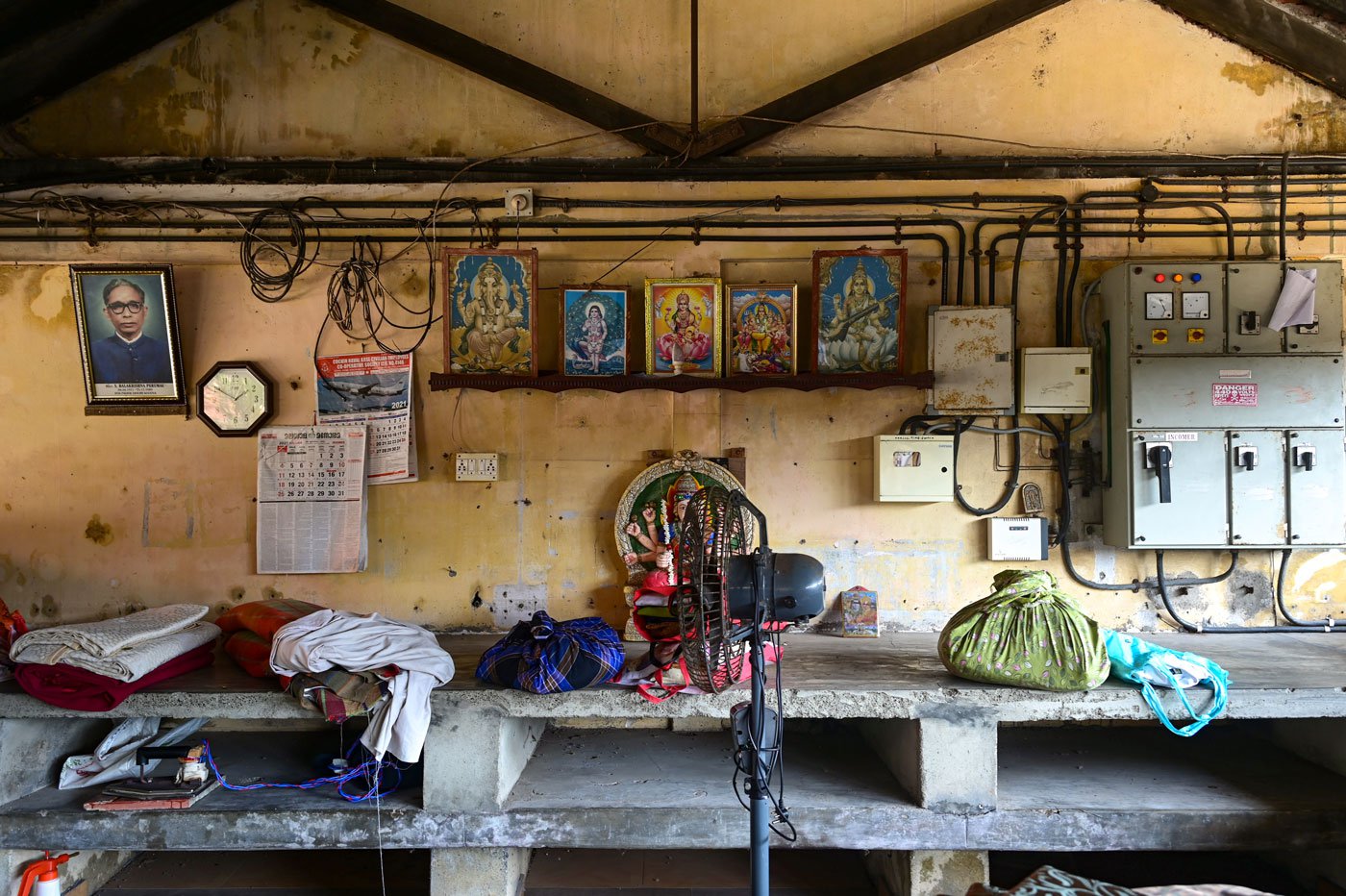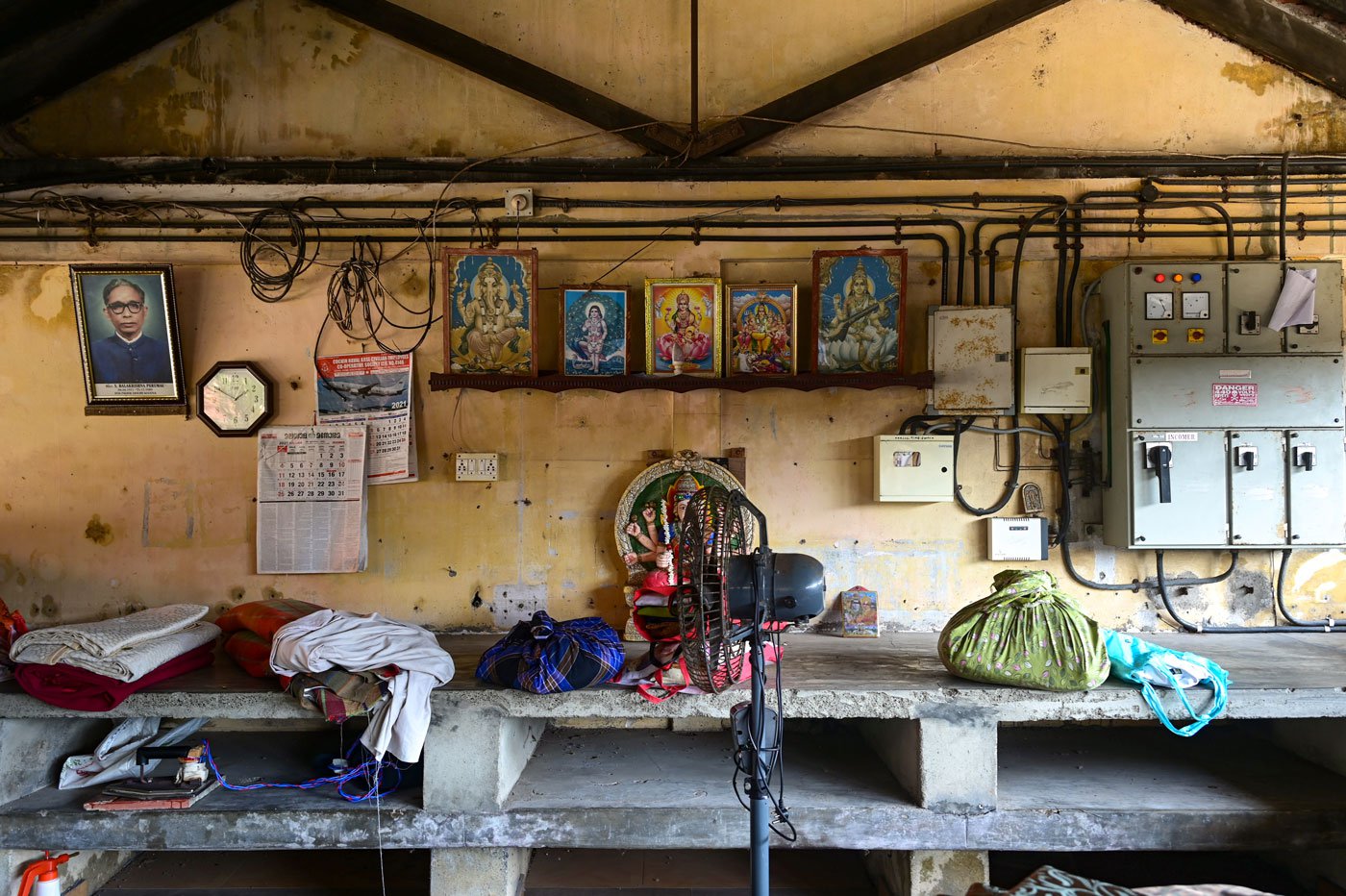 PHOTO • Vibha Satish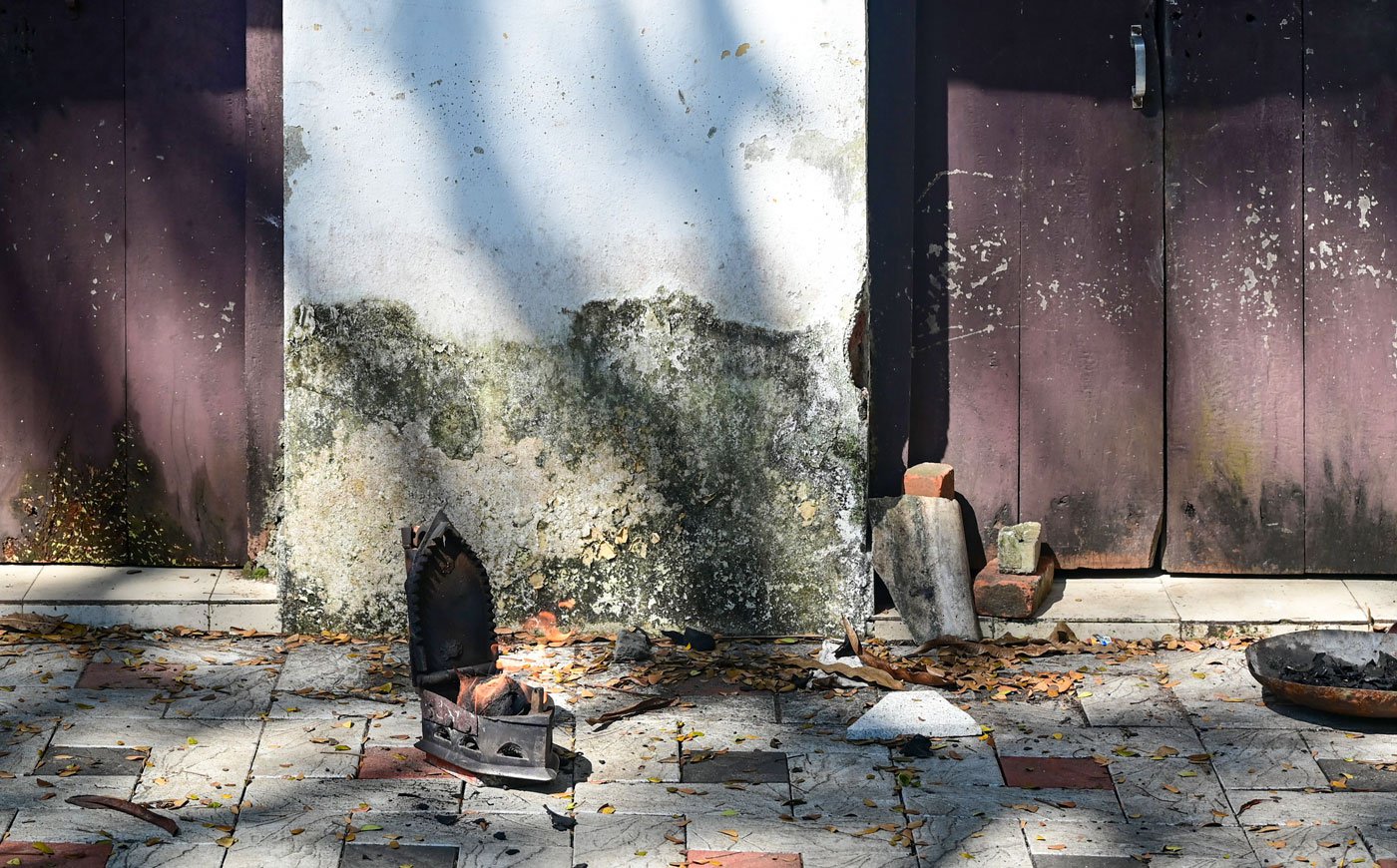 PHOTO • Vibha Satish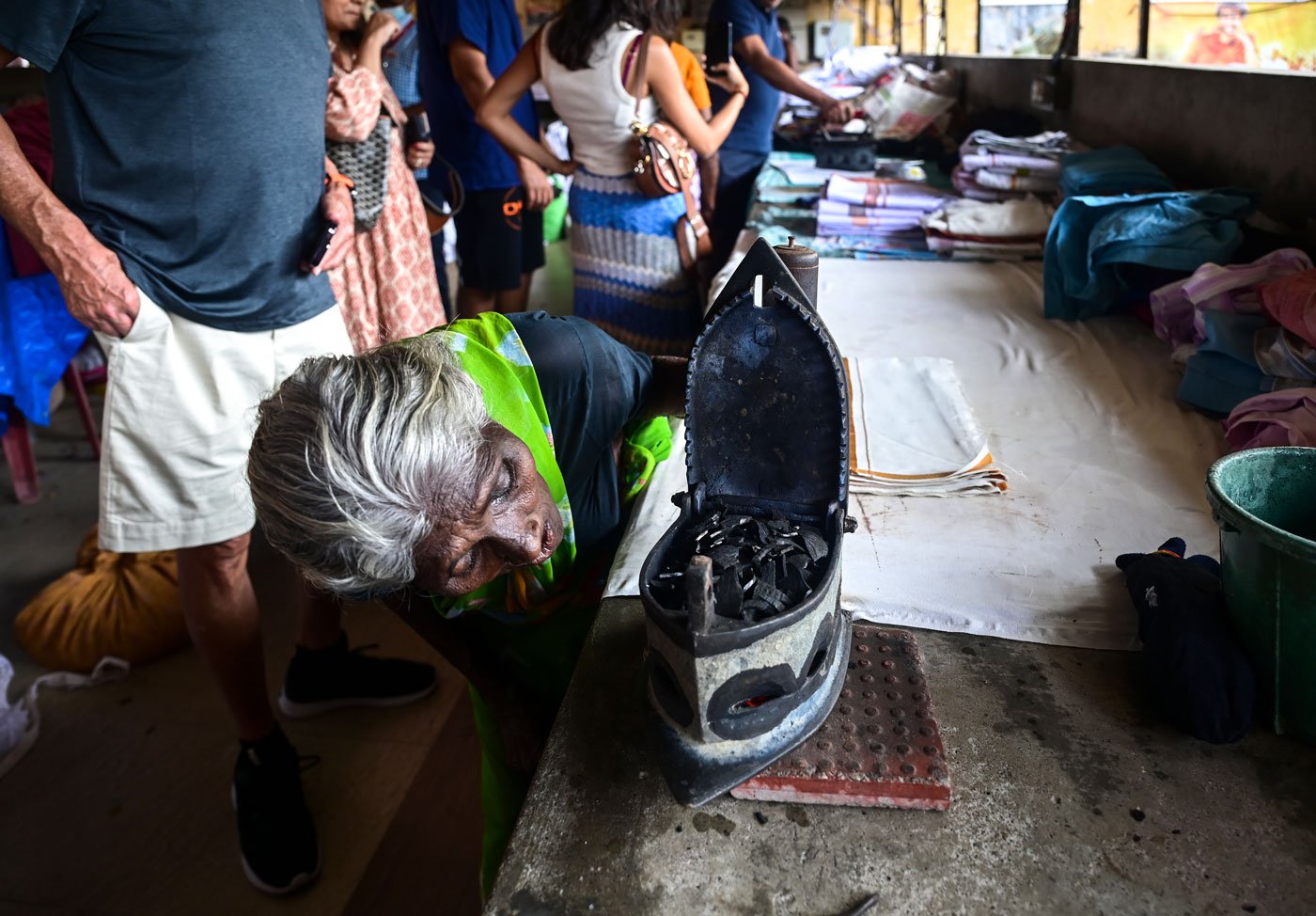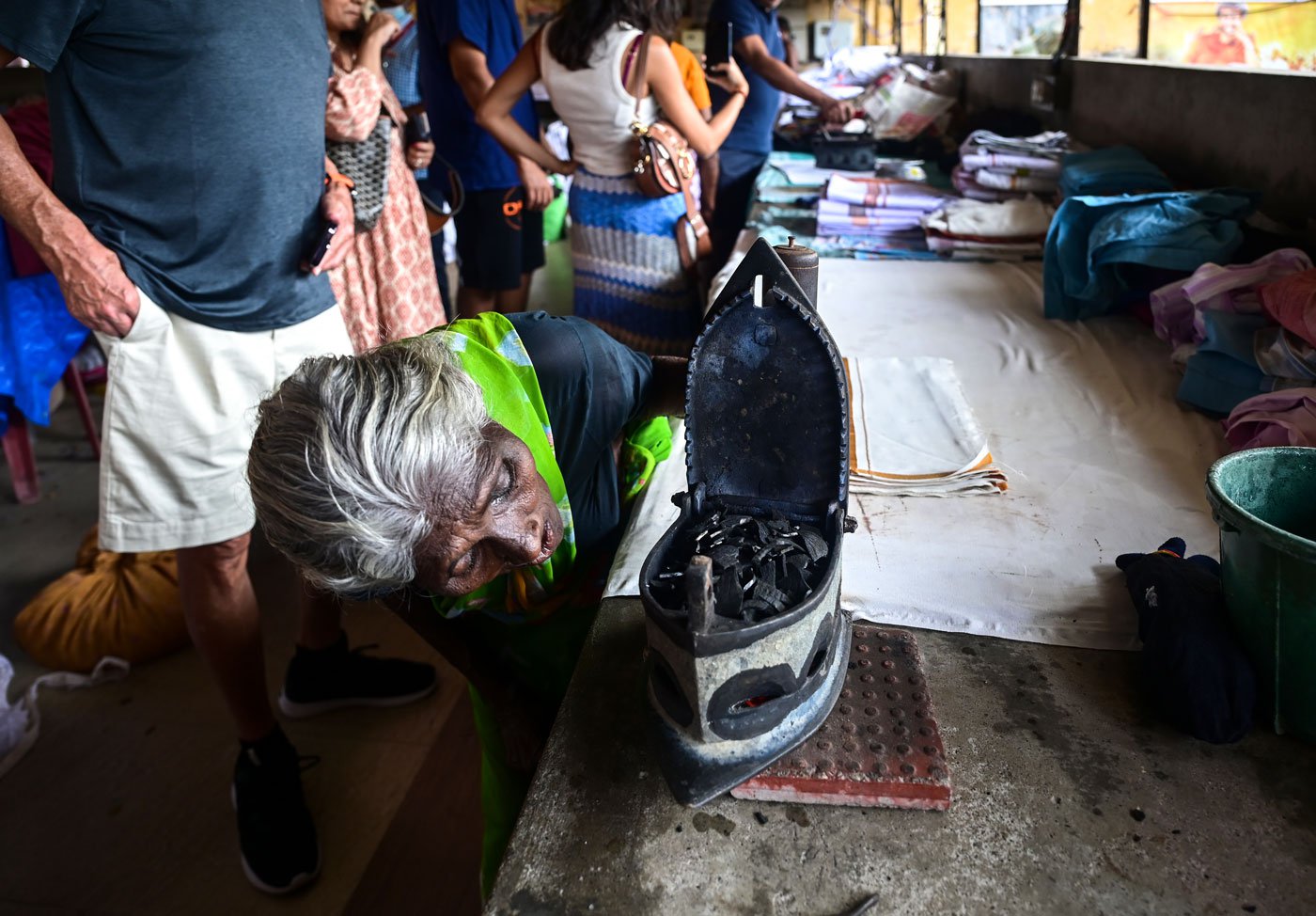 PHOTO • Vibha Satish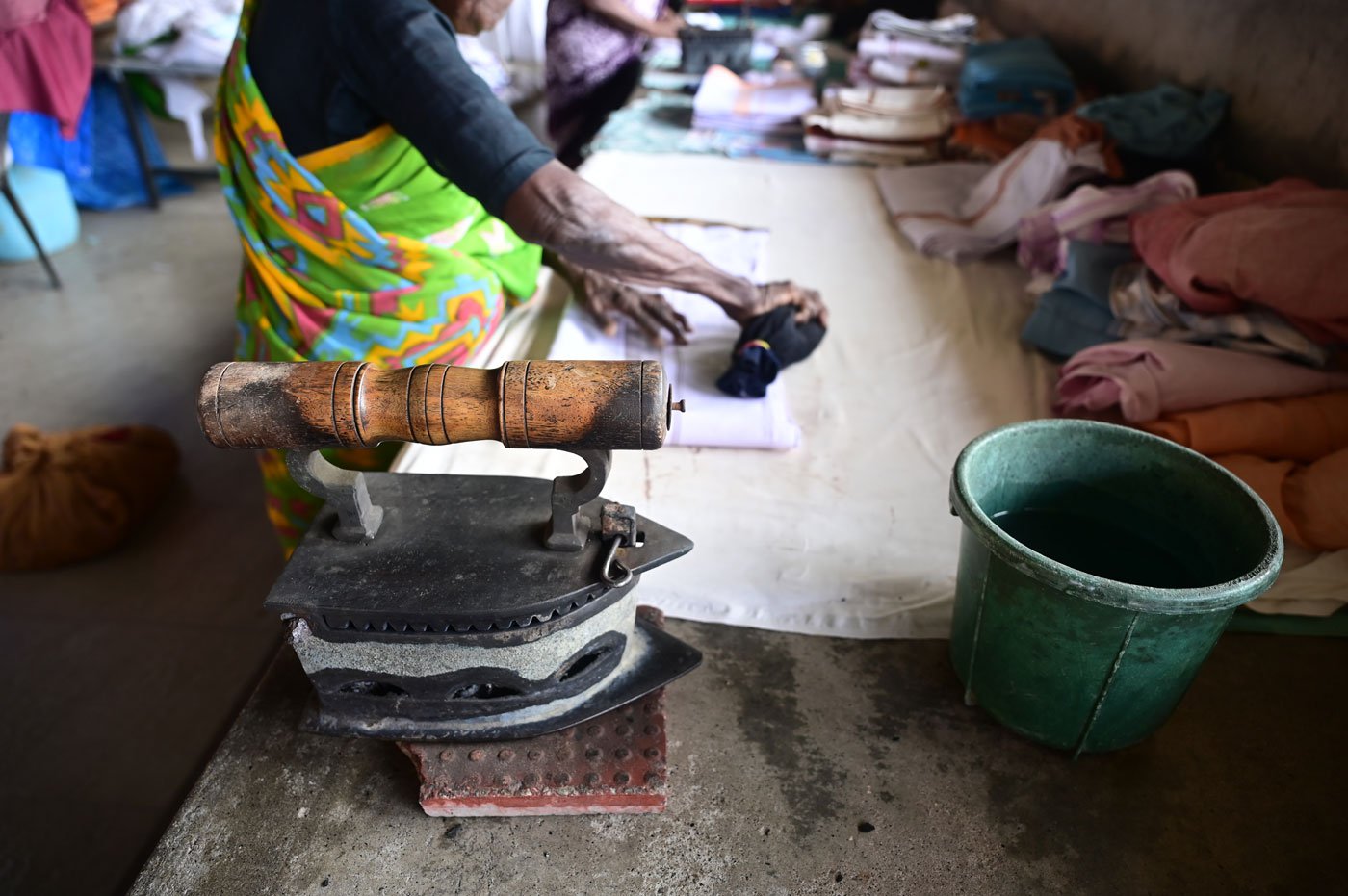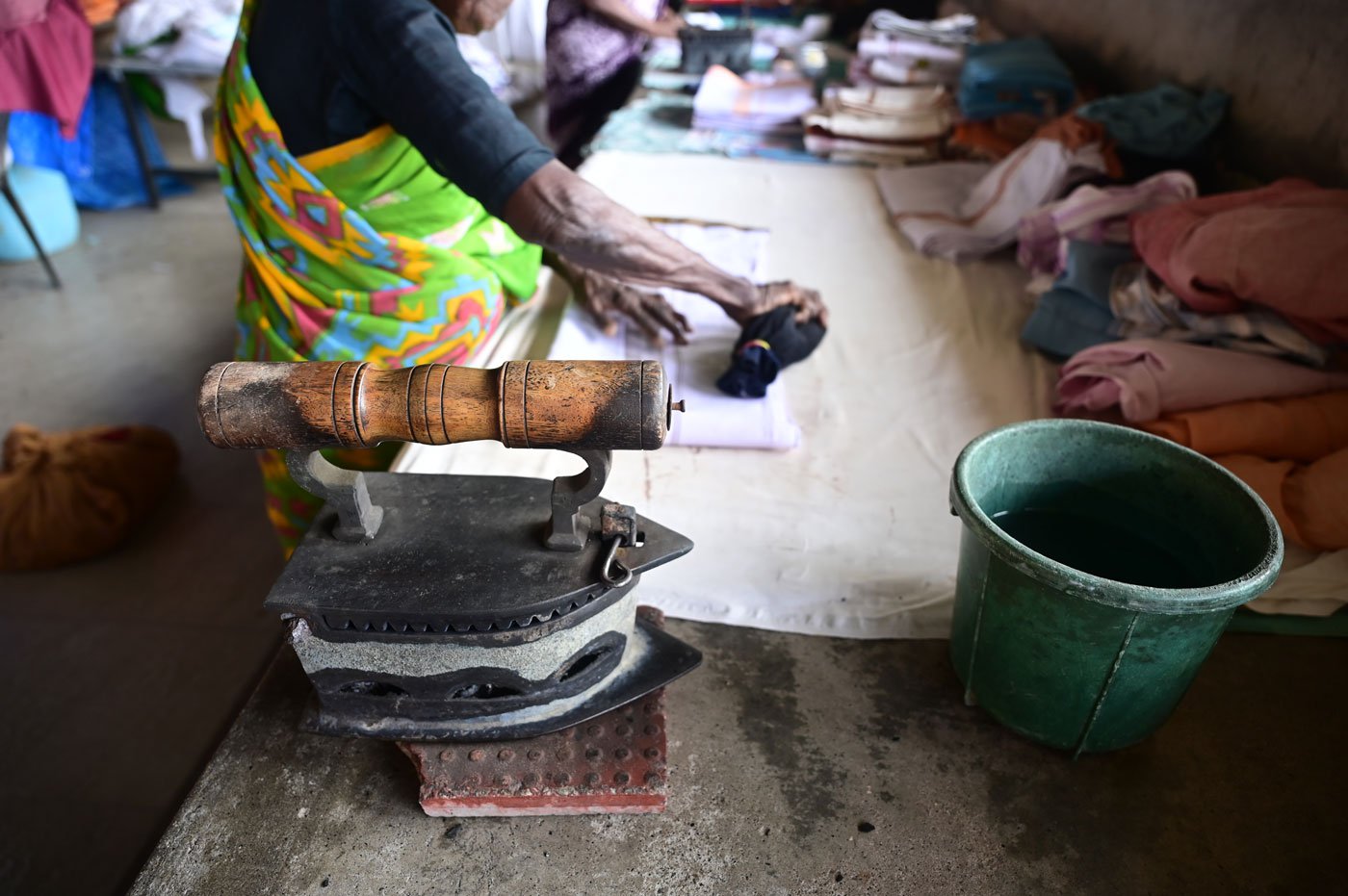 PHOTO • Vibha Satish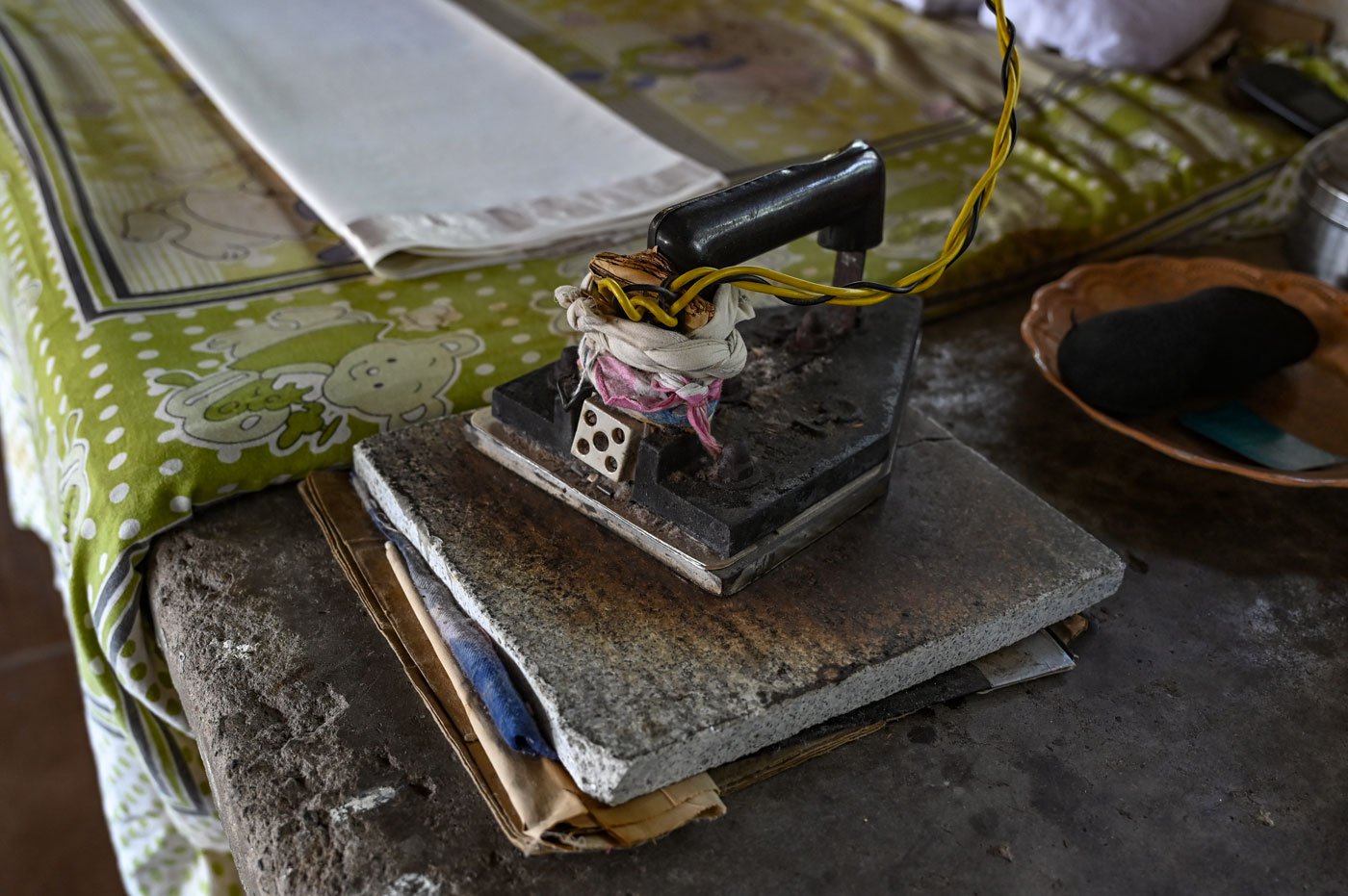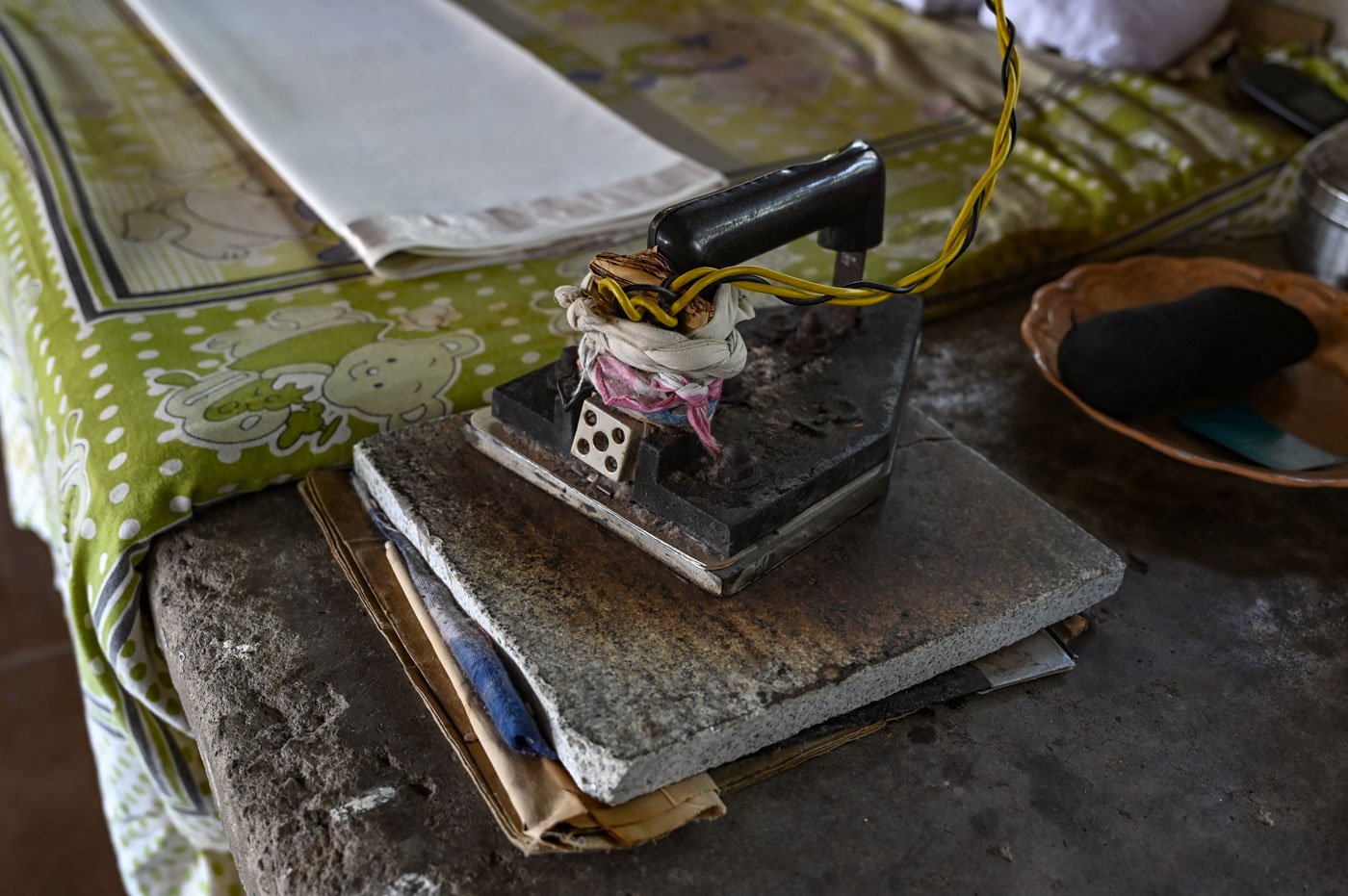 PHOTO • Vibha Satish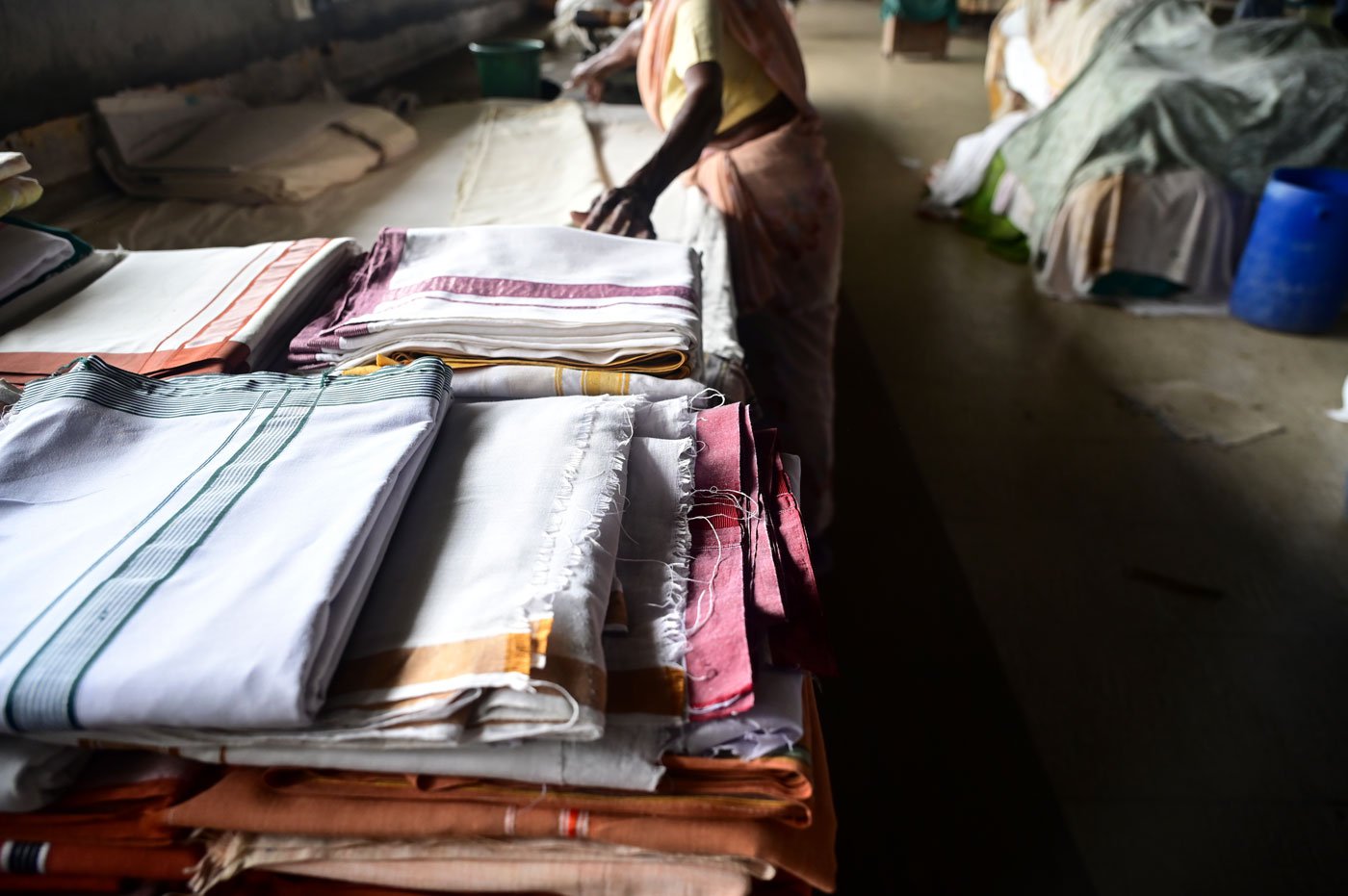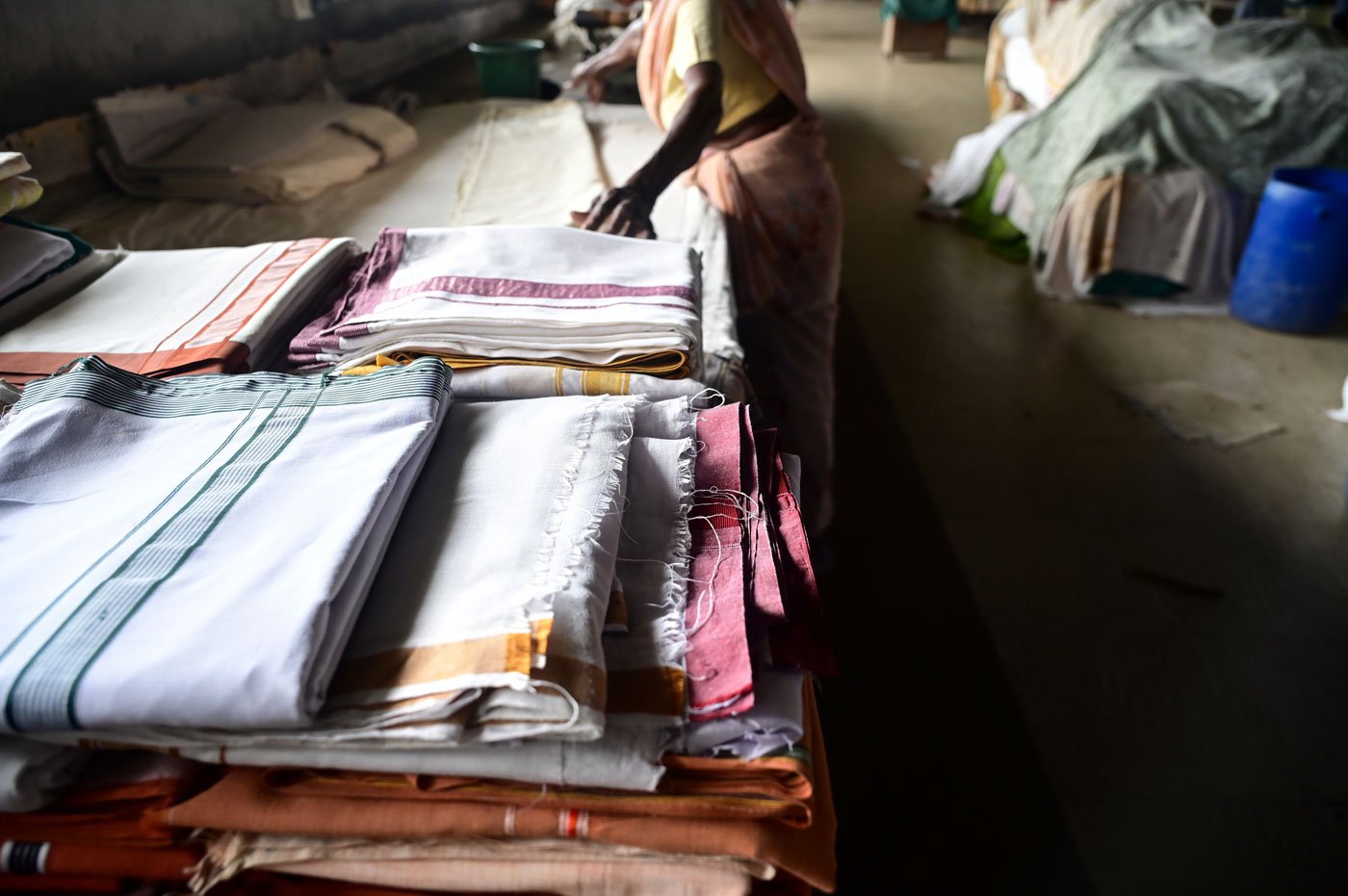 PHOTO • Vibha Satish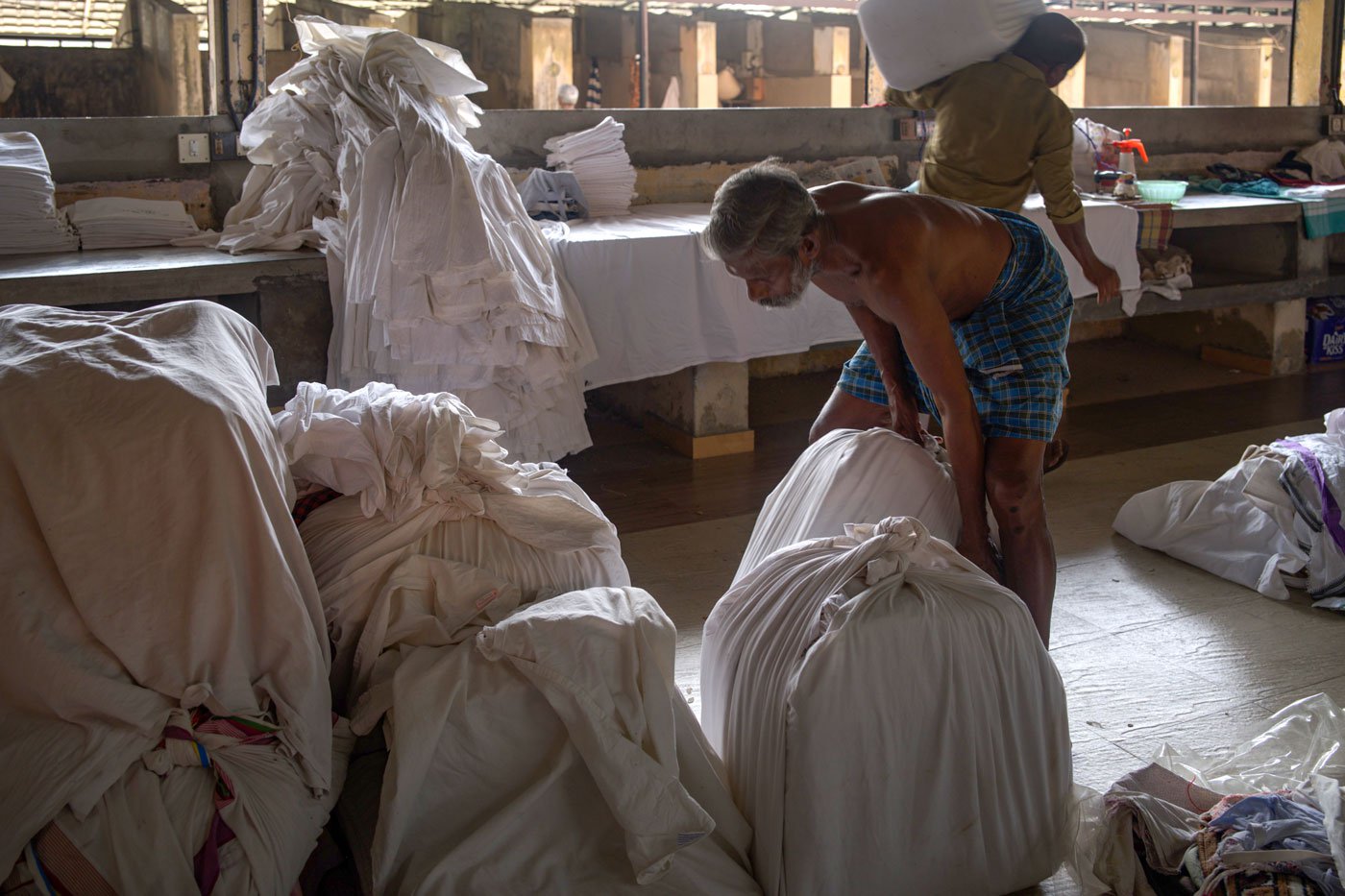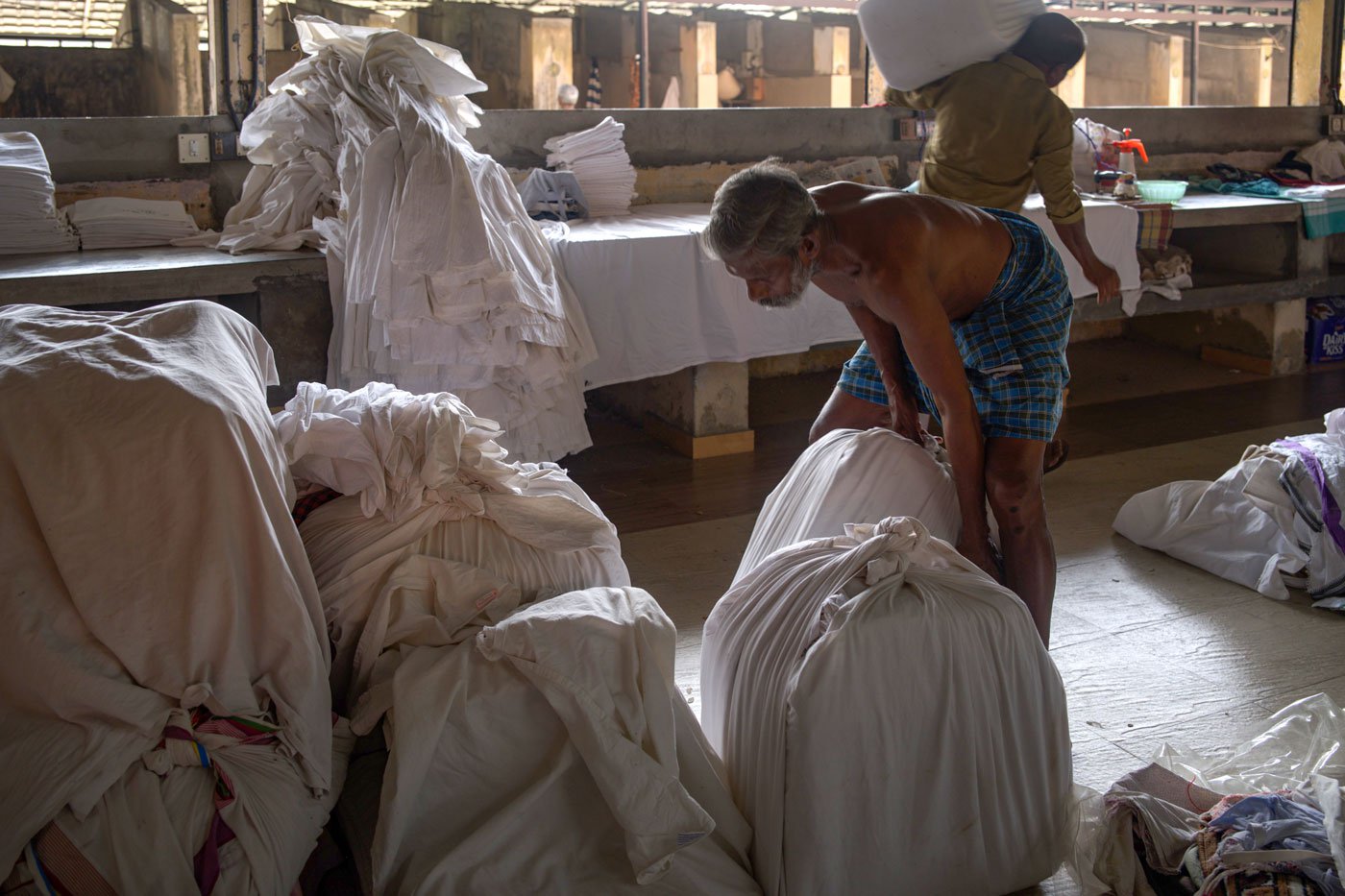 PHOTO • Vibha Satish