If his wife Arayi had got home five minutes later that evening, Settu would not be alive today. He had already put the noose around his neck when she walked in.
"It was that close," says K. Lekan, a  marginal farmer – Settu is his nickname – regretting his misadventure, and relieved that it failed. Arayi shouted for help; neighbours rushed in and brought Settu to the floor. The moment had passed.
It was November 6, 2016. Settu, who is in his 50s, had gone to his one-and-a-half acre farm that afternoon, brooding over how to save the paddy crop. The sight of the forlorn field in Thayanur village of Tiruchirappalli district in Tamil Nadu, crushed him. Seeds that he had sowed for a second time had not germinated.
"I came back home that evening; my wife and my sons had gone to work on others' fields," he says. "I kept thinking how to repay loans, how to run the show."  Settu owes roughly Rs. 1.5 lakhs to the district cooperative bank and private moneylenders, among others. "I was overcome by anxiety and thought of suicide."
A few months after Settu's suicide attempt,  in late April-early May 2017, farmers from this belt of Tamil Nadu – the once-fertile Cauvery river delta – staged dramatic protests in Delhi by  holding rats in their mouths, displaying human skulls, and crawling and rolling on the streets. They demanded a debt waiver. Many distressed farmers from their region have committed suicide, others have died of shock-induced heart attacks.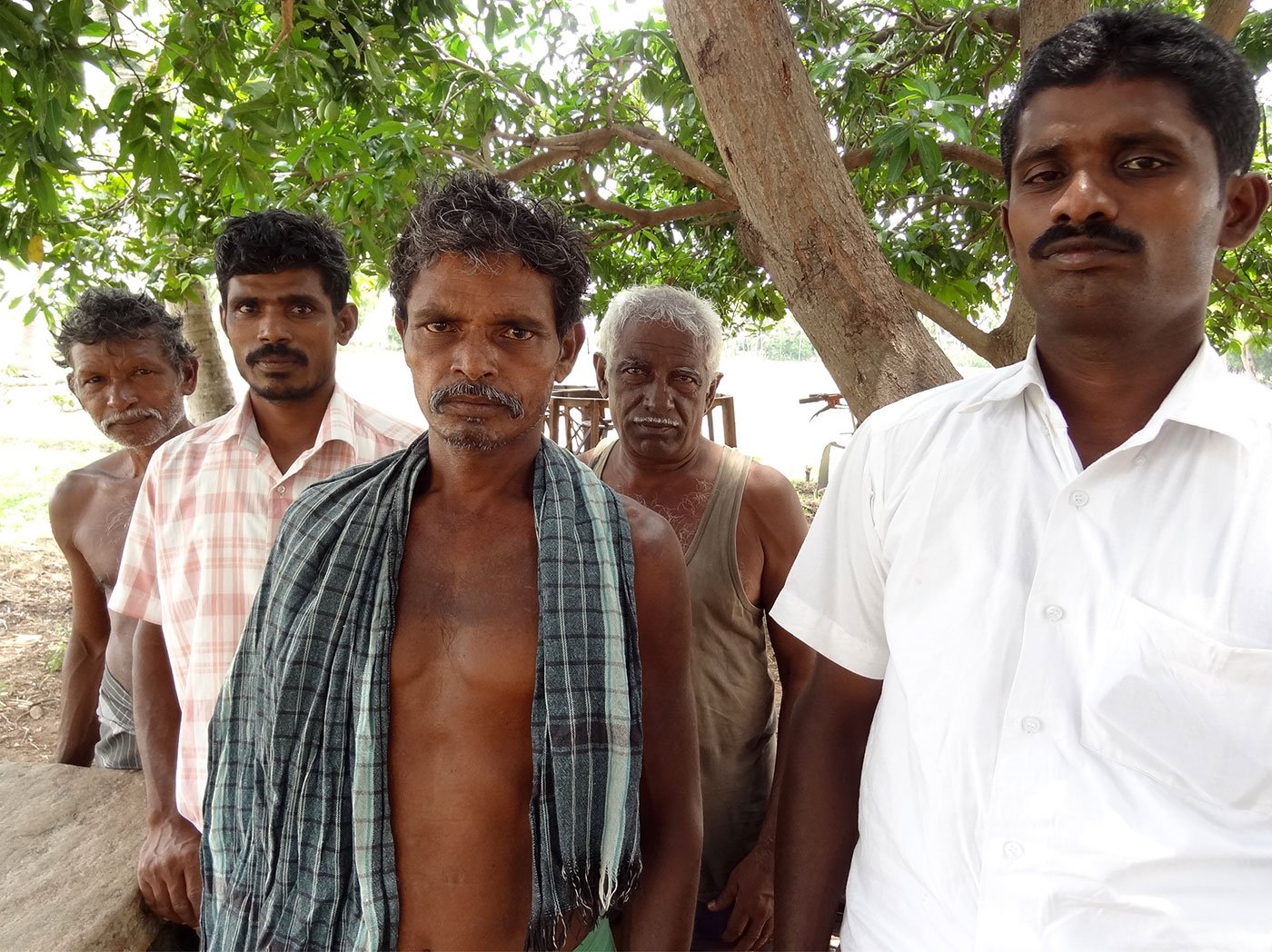 PHOTO • Jaideep Hardikar
In January 2017, a People's Union of Civil Liberties team of farm activists, social activists, students, doctors and others studied around 50 cases of sudden deaths and suicides in the delta. Local farmers' groups estimate the number is close to 200 sudden deaths due to heart attack from January to June 2017.  And as many as 106 farmers in the region were reported to have committed suicide in just one month – December 2016 – according to a notice issued by the National Human Rights Commission to the state government on January 5, 2017.

These point to a huge crisis hovering over Tamil Nadu. A full-blown water crisis, farmers keep telling us from village to village in the delta and the Cauvery basin, a relatively prosperous region in eastern Tamil Nadu, where the river meets the sea.  It's a human-made crisis, they insist, which goes well beyond any occasional drought year.
"We had not witnessed such a drought before," Subramanium Kumar, the owner of a farm and Settu's friend, told us. He was repeating what we had been hearing from other farmers all across the delta.

The mighty Cauvery river – whose bed is about one-and-a-half kilometres wide in the plains of Tamil Nadu – and all its small and big tributaries were nearly dry for over six months in May 2017. Even in other months, borewells are being dug deeper down the earth but the water table is receding faster than the digging. Work – let alone steady employment – is hard to come by. The only option is to leave – and thousands are migrating to the towns looking for work. Or many pick up an axe and join thousands more on rural employment guarantee programme sites for the '100-day work'.

When we visit Settu's village, Thayanur  in Srirangam taluka , just 25 kilometres from the teeming town of Trichy, he is sitting with  Subramanium and a few other farmers, all of them concerned. They concur that they are up against a formidable crisis – it transcends the drought that follows one or two failed monsoons.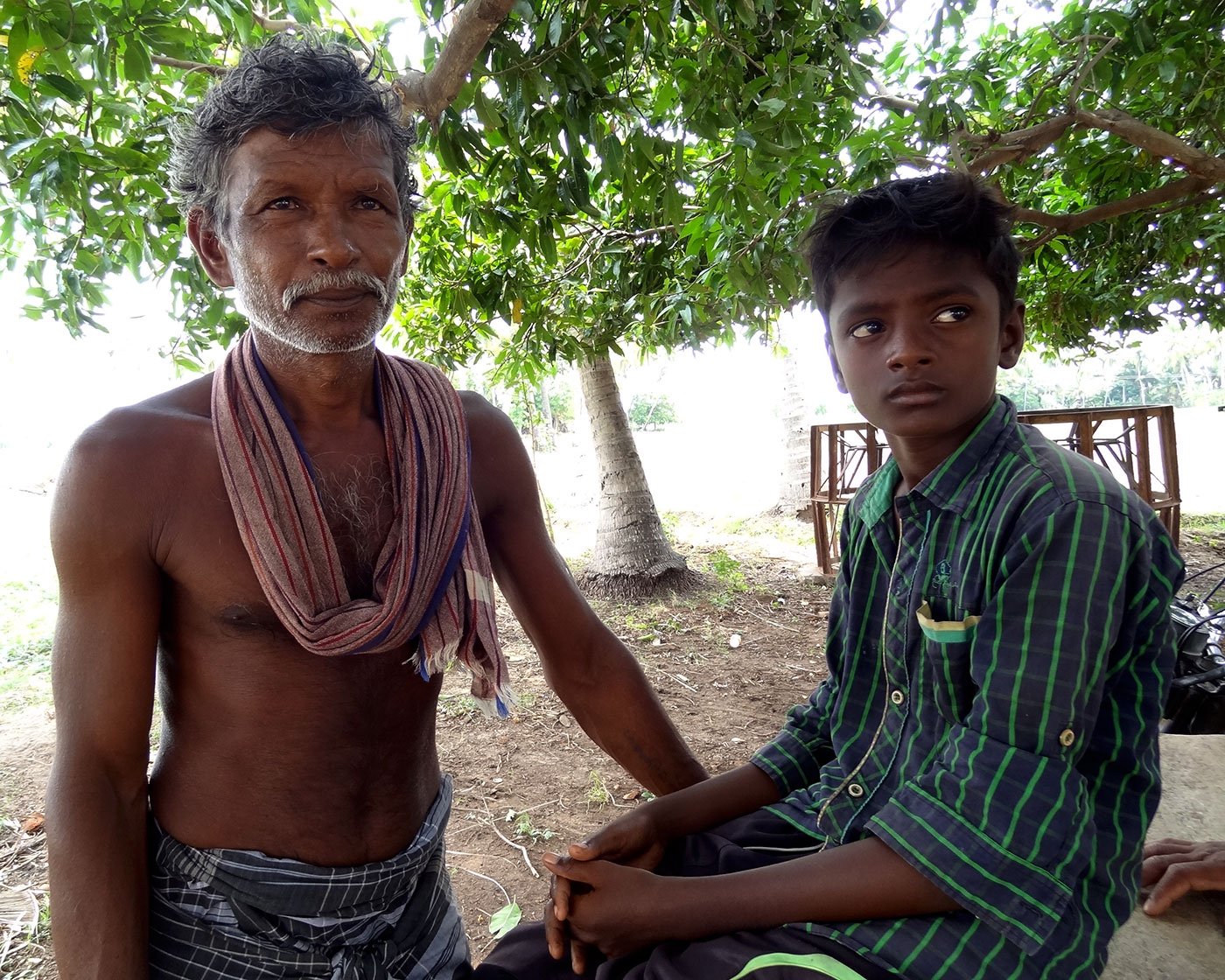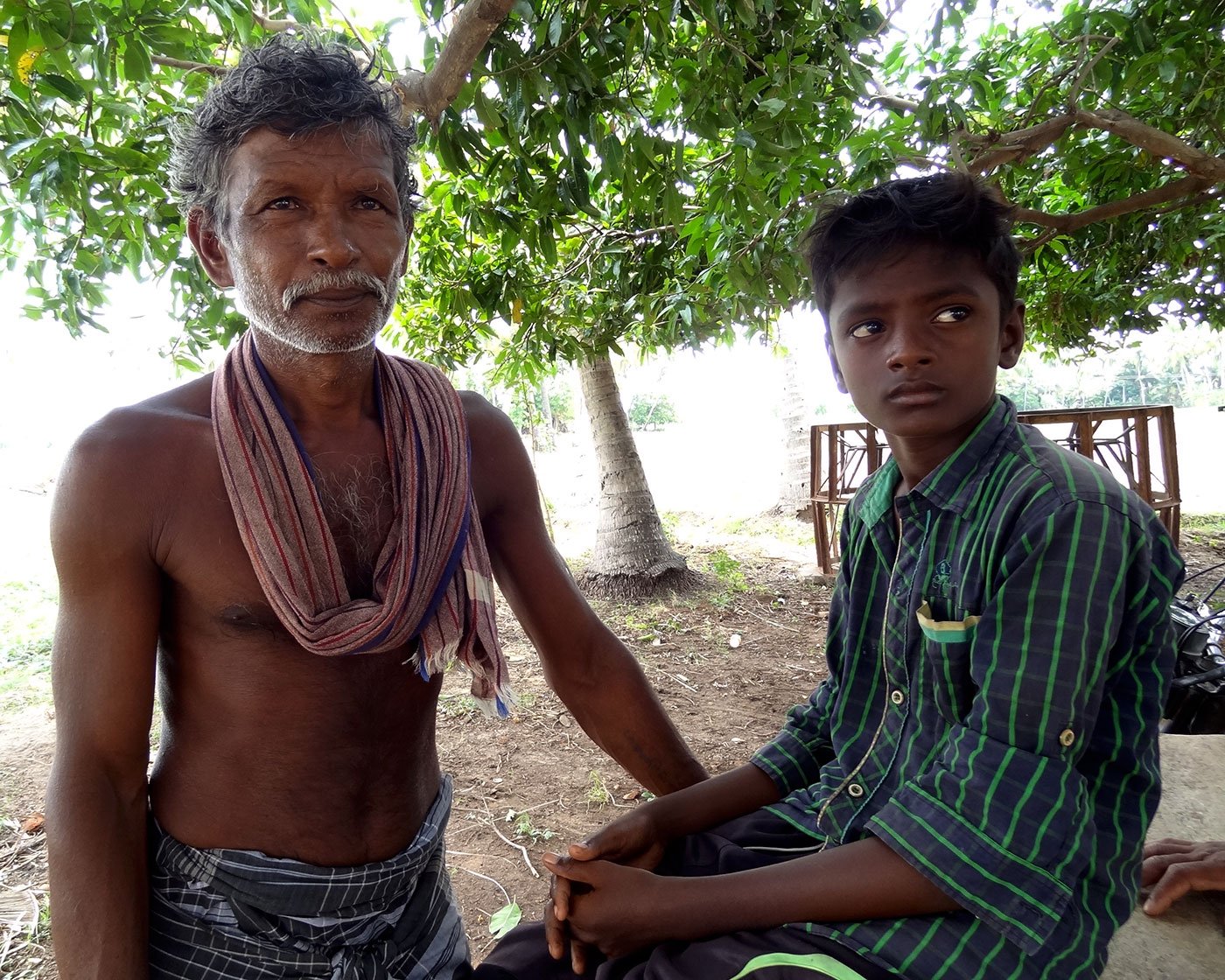 PHOTO • Jaideep Hardikar
"This situation is getting worse," says Inbaraj, who owns two acres on which he grows paddy. "No water is flowing in our river, groundwater is depleting, and the rainfall is failing." This in a village that is located along the banks of the Kattalai, one of several tributaries of the Cauvery.
Inbaraj says he and his three brothers plan to soon sink a borewell on their farm. It will cost them around Rs. 1. lakh, or Rs. 25,000 each. "The water is 500 feet deep, so it may cost us more." The farmers say water in this region was found at 100-150 feet but has slid down more than three times in the span of two decades.
The farms need water, our cattle need water, Inbaraj says, but our water is being siphoned out from the riverbed and supplied to Trichy and to nearby towns. "Add real estate that is mushrooming along the highway," he says "and you have a new guest in the town demanding more water."
Meanwhile, nothing has changed for Settu since Arayi returned home that  November day to find him hanging from the ceiling,  just in time get help and save him. If anything, things have gone from bad to worse in the months since then – and landless and marginal farmers like him in the village have been hit hard
Still, Settu is fortunate to be alive. Many in this region are not.
In the delta in 2016, the rains failed. The river waters did not flow. The neighbouring state, Karnataka, also in the midst of a drought, refused to release waters from the dams upstream for a second successive year. Seeds did not germinate. Crops such as paddy, sugarcane and millets collapsed. No water meant no work and no money. With mounting loans, assets like land and livestock here have steadily been sold, ornaments pawned.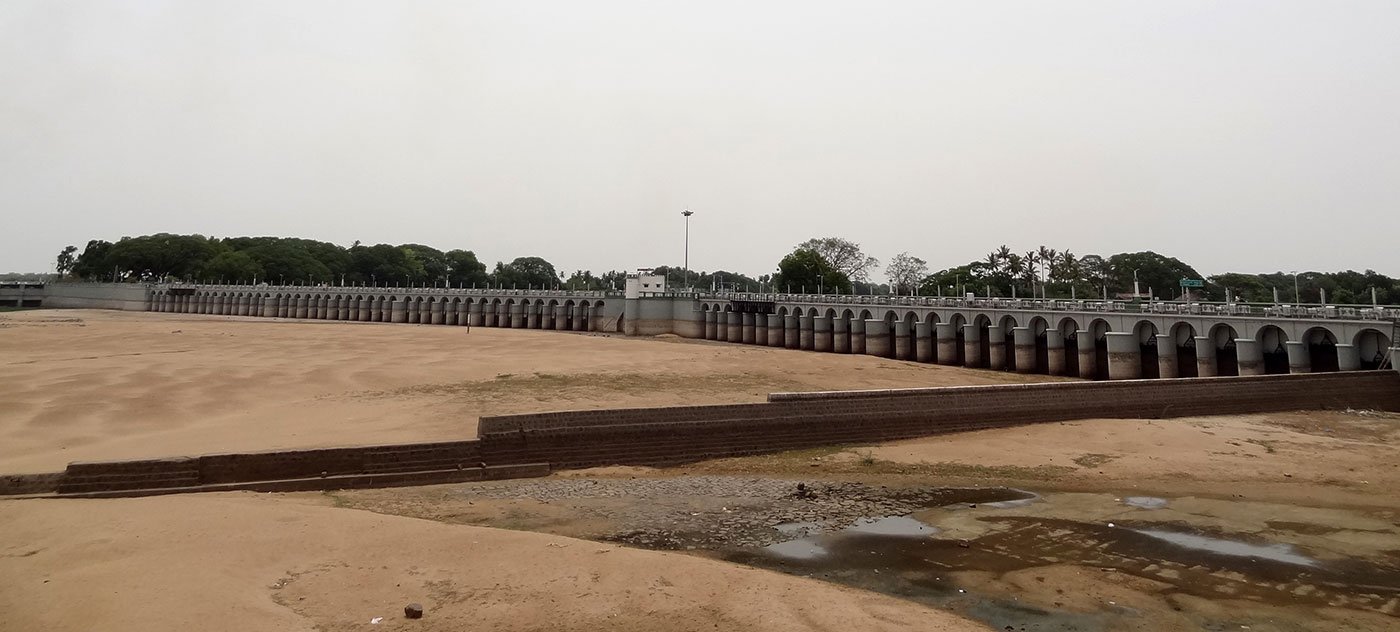 PHOTO • Jaideep Hardikar
When hope dives, anxiety grows, then panic sets in about the many things the household has to do but cannot. This can induce a heart attack or drive a farmer to suicide.
Settu reluctantly revisits the moments when he took the noose to his neck, reeling under the guilt that he had chosen to escape from this world, leaving his wife and family to face the crisis he would leave behind. He is relieved that he is still around, and that he has fellow farmers and friends – all of them down with the crises, but not yet out.
A few better-off farmers in Thayanur managed to save their crop this year because their borewell yielded some water, Subramanium says. But Settu did not have a borewell. "I could not stand the sight of my farm that day," he recalls. It was November, his land looked forlorn. "My seeds did not germinate; there was no rain."
Shock, anxiety, hopelessness – all combined together, he says. "I have a lot of debt to repay and I could not see myself repaying my lenders anytime soon."
Settu's wife and son had gone out of the village for work the day we met him; his daughter got married a couple of years ago, and his younger son is in school. The only asset that remains with the family is a jersey cow that yields no more than three litres of milk a day – and it looks famished in the absence of fodder.
"It's the only possession we are left with," Settu says, "I am not sure how long I will be able to hold on to it."
Related stories: Distress and death in the delta & At a '100-day' site, the elderly battle drought