On December 2, 2016, when Andhra Pradesh Chief Minister Chandrababu Naidu inaugurated the newly-built Gollapalli reservoir in the Erramanchi area of  Penukonda block, Anantapur district, local farmers were delighted. At last, they thought, their fields would be irrigated.
S. Balu Nayak, a Sugali (Scheduled Tribe) farmer from Makkajipalli tanda (the ST hamlet) in Gutturu village 5 kilometres from Erramanchi, was among them. Balu, in his late 40s-early 50s, believed the reservoir would replenish the three failed borewells he had sunk on his land. The Gollapalli reservoir is part of the Handri Neeva Sujala Sravanthi Scheme of water canals, expected to hold 1.6 tmc (thousand million cubic feet) of water from the Krishna river, and provide for agriculture, drinking and recharge of the water table.
Anantapur has seen meagre rainfall in the last two decades, with drought declared for the last five consecutive years in all 63 mandals of the district. Agriculture in Anantapur district is entirely dependent on rainwater and borewells, and underground water levels have been declining dangerously.
"All of us went with him to see the dam four or five times," Balu's wife, S. Salamma, recalls. The farmers did not know then that the new reservoir would principally feed the car factory being set up in the area by Korean multinational, Kia Motors. The government had been surveying the area with the intention of taking over roughly 2,200 acres of land for a Special Economic Zone. Of this land, around 600 acres were earmarked for the Kia factory. Balu was under the impression that he would lose three acres of their farmland, registered in his wife's name. He had become reconciled to that, but hoped to continue cultivating his remaining three acres.

PHOTO • Rahul M.
When the meeting to fix the price of acquired land was announced, Balu was at his wife's village, Narsimpalli. "I called him [on his mobile phone] the next morning," says H. Anjanappa, who announces government circulars in the area. "When I told him that the meeting was about acquisition of additional land, he asked me, 'Even that land?' Yes, I told him." That was when Balu first learnt that his remaining lands in Erramanchi may also be lost.
Around 10 a.m. on February 2, 2017, Balu reached the office of the Revenue Divisional Officer (RDO) in Penukonda with his wife. At the meeting were the RDO, the local Member of Parliament, and the Member of the Legislative Assembly (MLA). Anjanappa says he saw Balu at this meeting – called an abhipraya sekharana or collection of opinions. This was a euphemism, however, for a finalisation of the purchase price for the farmers' lands. Balu and his wife listened to the proceedings, with Balu growing increasingly agitated as his worst fears were confirmed.
Unlike some Erramanchi farmers, who do not mind moving out of agriculture, Balu wanted to continue farming his groundnut and redgram crops. In fact, he had switched to agriculture for a living only five years ago. This was after an accident, when his family stopped working on sandstone extraction – a group of families would extract sunnam (sandstone) from the soil on the outskirts of the village, and sell it as whitewash for the houses. Balu had then invested his savings in land.
During the droughts, when men from his village migrated, Balu stayed home. "We would go to Bengaluru for work at times," say his elder brothers, Chakri Nayak and Narayana Nayak, "but Balu never left the village."
"Several sites were offered in Nellore, Chittoor and Anantapur [to Kia]," an unnamed senior government official was quoted as saying in the December 2016 edition of Andhra Pradesh Magazine , published by the state government. Kia decided to build its first factory in Anantapur district.
"When representatives of the Mandal Revenue Office (MRO) and RDO came to survey his land early this year, Balu refused to sign the documents or give them his passport photos," reports Anjineyulu Nayak, Balu's nephew. Even after he gave in and agreed to sell his three acres, Balu was worried and kept talking about his land, his family says.
Balu's worries probably peaked during the meeting in February at the RDO office in Penukonda. He felt uncomfortable, told his wife he needed some tea, and left. Salamma remembers Balu returning to the RDO office and asking her to hold his hand. "His body had turned cold. I could not understand what was happening. Then he suddenly collapsed."

Salamma remembers screaming for help and taking her husband to the government hospital in Penukonda in an autorickshaw. At the hospital, doctors told Salamma that her husband had died of a heart attack. "They removed the body from the hospital without my knowledge," she adds.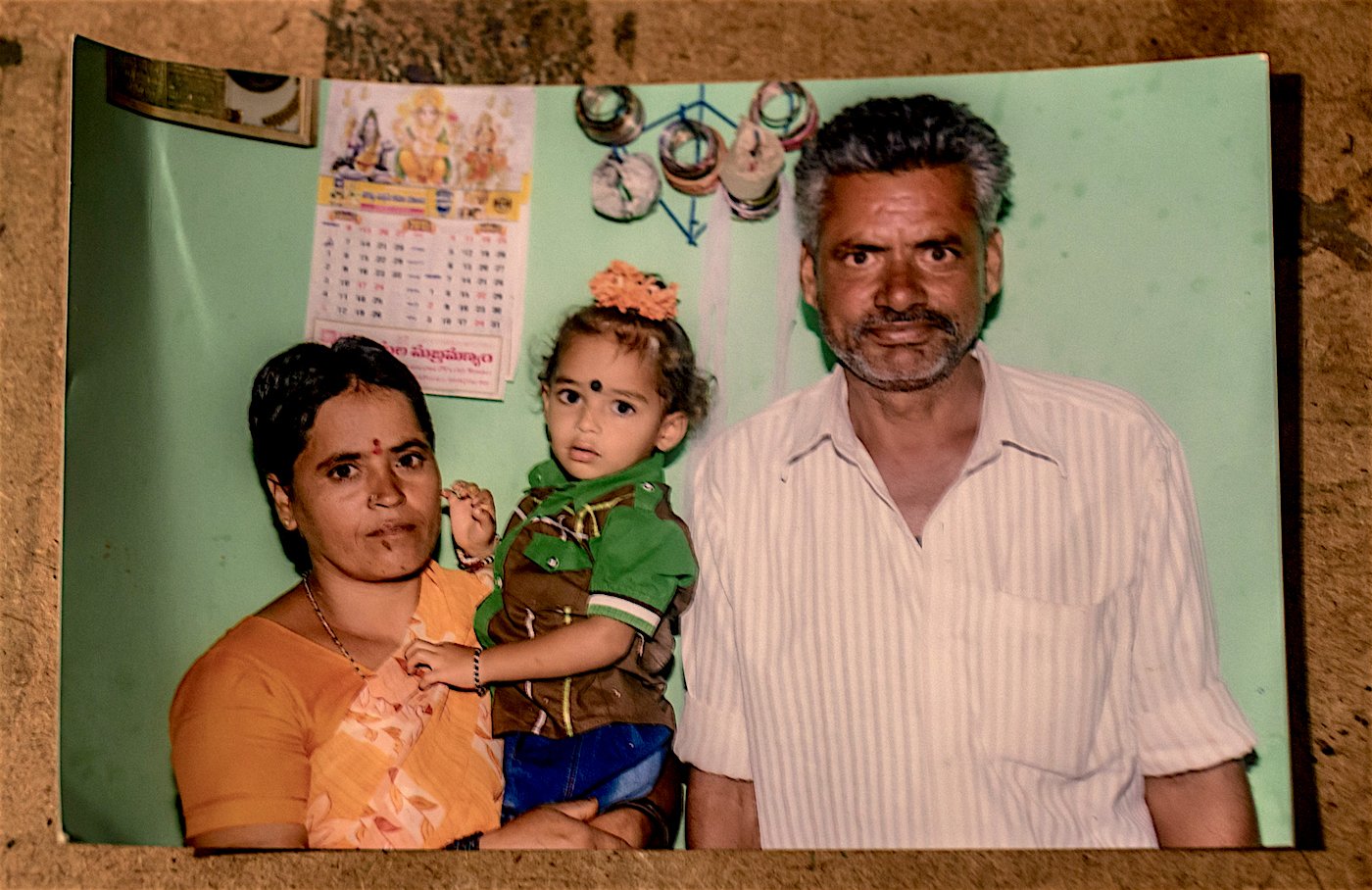 PHOTO • Rahul M.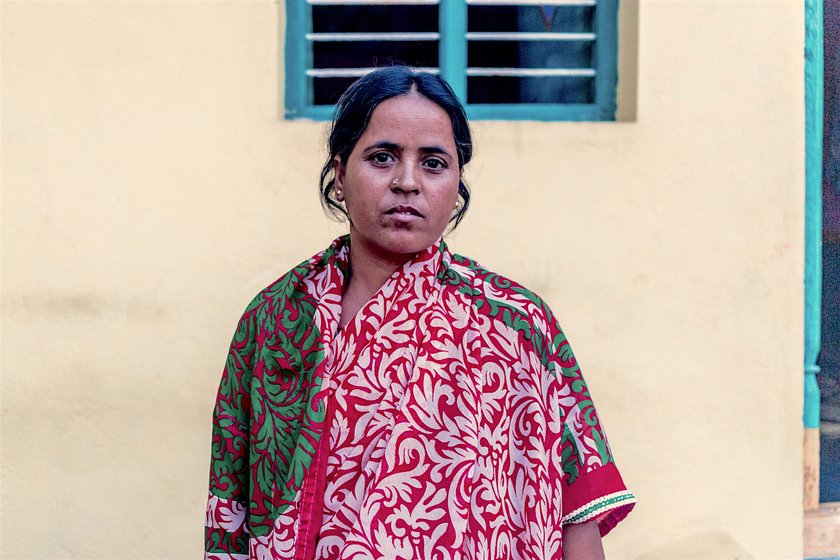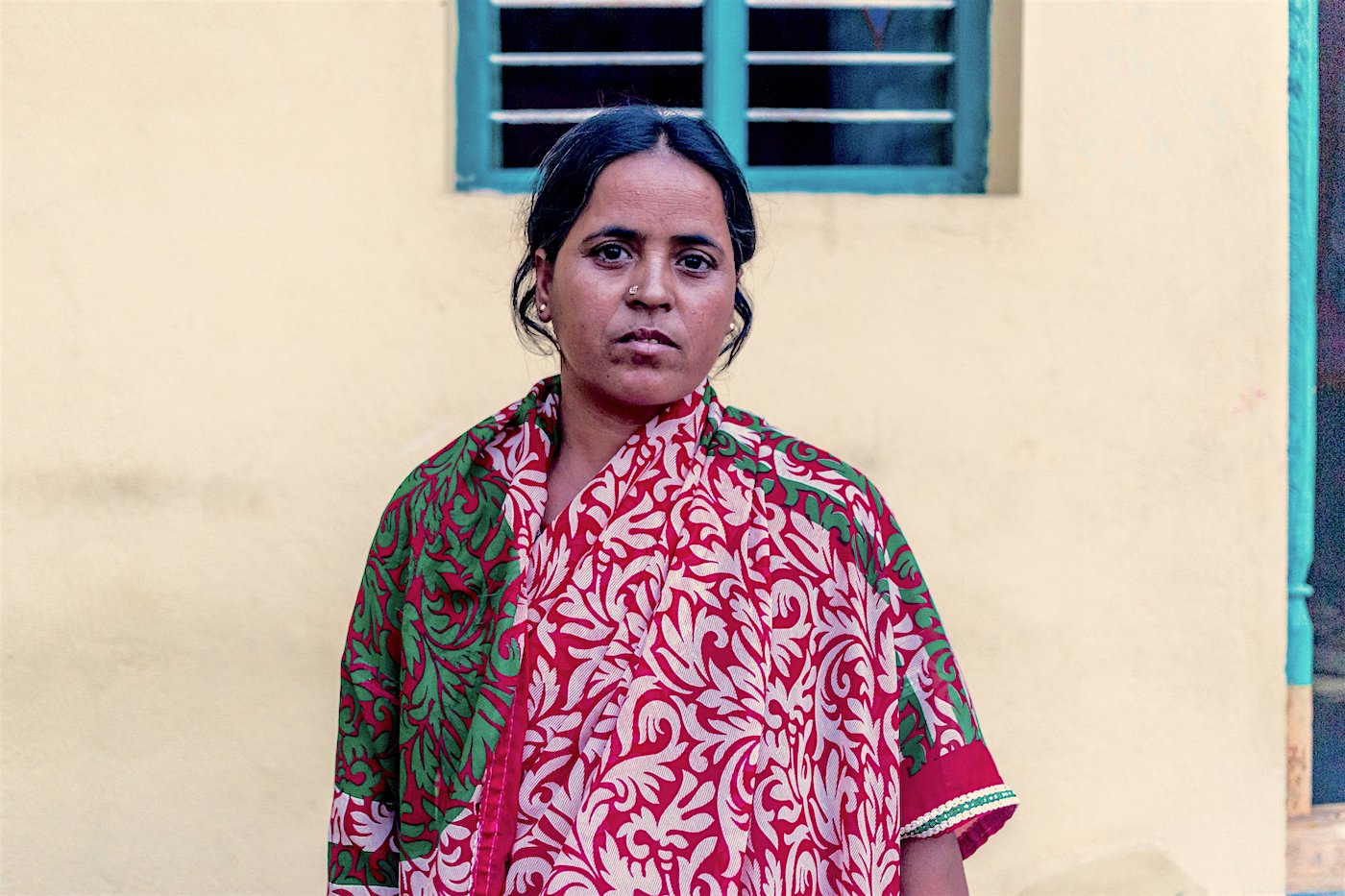 PHOTO • Rahul M.
"People associated with the ruling party clandestinely removed the corpse from the hospital since they sensed it would become a big issue," says S. Peddanna, a Left activist (with the All India Agricultural Workers' Union) who visited the hospital on hearing of Balu's death. "The compensation [for the acquired land], which was Rs. 7.5 lakh an acre, was immediately raised to Rs. 10.5 lakh after Balu's death," according to Peddanna.

Meanwhile, work on land acquisition for the Kia factory continues, but government officials are going out of their way to delink Balu's death from the acquisition. "He didn't attend our meeting. He was coming from the village and told his wife that he had an ache. They got down near the hospital [from the bus]. The hospital is just in front of our office," says the RDO.
Balu's death was reported in the district newspapers, and the ruling Telugu Desam Party MLA, B. K. Parthasarathi, even promised money and land to the grieving family. According to a report published in the district edition of the Andhrajyothi newspaper on February 3, 2017, "... [The] MLA told the reporters that a house, Rs. 2 lakh compensation and land for building the house would be sanctioned" for Balu's family by the government.
Salamma says they have not heard from anyone about compensation so far. If she does get any, she will use it for the younger of her two daughters, Naditha Bai's education.
"I do not know what to do now," Salamma says. "He asked me to sit and wait, and left me. There is nowhere to go." For a while, Salamma went to her elder daughter's home in Kurnool to escape the memories of her husband. "But it didn't help. I had to move back to the village." Salamma breaks into tears as she speaks.
Naditha is more stoical. "I will work hard and get a job," she says. "That's what my father wanted for me." Naditha was Balu's favourite. "He would tell me not to discuss our problems when she was around," Salamma remembers. Naditha is in the second year of junior college (Class 12), loves physics, and works hard. She shifted from Telugu-medium to English-medium after Class 10 "to do better in life."  She says, "It was very difficult in the beginning. I could not follow anything they taught in English. I learnt by asking my classmates.
Balu used to tell Naditha that they would not just get her married, that she should study hard and get a good job. "I want to do the job of a VRO," says Naditha.
A VRO is a Village Revenue Officer, whose duties include management of the land revenues of the village.