"It was all different a few years back," said Niaz Ahmed, at his shop in Srinagar's Lal Chowk. The demand for pashmina shawls was robust, and Niaz and other shop-owners could make a profit by selling the shawls across India as well as abroad.
That was in February 2016, when I started to trace the pashmina shawl from the Changthangi goats to the retail stores; I am interested in the history of ancient Indian trade routes that connected India and Central Asia. Pashmina and silk were prized commodities on this route.
The Changthangi goats are reared by the nomadic Changpa pastoralists in the Changthang region – a western extension of the Tibetan Plateau, near the India-China border in eastern Ladakh. At an altitude of around 4,000 to 5,000 metres, it's a harsh habitat.  The search for pastures for their animals – sheep, pashmina goats, a few yaks – and the long winters from late September to May make living here hard. Collecting fuel, childcare, cooking, spinning pashmina thread – the work days are long.
Each Changpa family has at least 80-100 animals, most have 100-150, some even over 300; usually an equal number of goats and sheep. From one Changthangi goat, a family can get 200-300 grams of raw pashmina per year.
On a cold morning in March 2016, I met Bensen Tsering leading his flock in southeastern Changthang, between the towns of Hanle and Chumur. He told me that the cooperative society in Leh – the All Changthang Pashmina Growers Cooperative Marketing Society, affiliated to the state-run Ladakh Hill Development Council – purchases raw pashmina directly from the pastoralists at a fixed rate, cutting out the middlemen of the past who often wouldn't give a fair price. The cooperative now offers Rs 2,500-Rs. 2,700 for a kilo of raw pashmina. This price has not gone up much over the last 4-5 years because of falling demand. Non-pashmina shawls and woollen apparel flooding the market from Punjab and other states have affected this trade.
Around 40 kilometres from Hanle, I also met Pema Choket. Of Pema's six children, only her eldest daughter, 23-year-old Dechen, wants to continue their family's way of life. "She is our flag-bearer," Pema said, adding that she has a great love for their animals and the pastoralist life.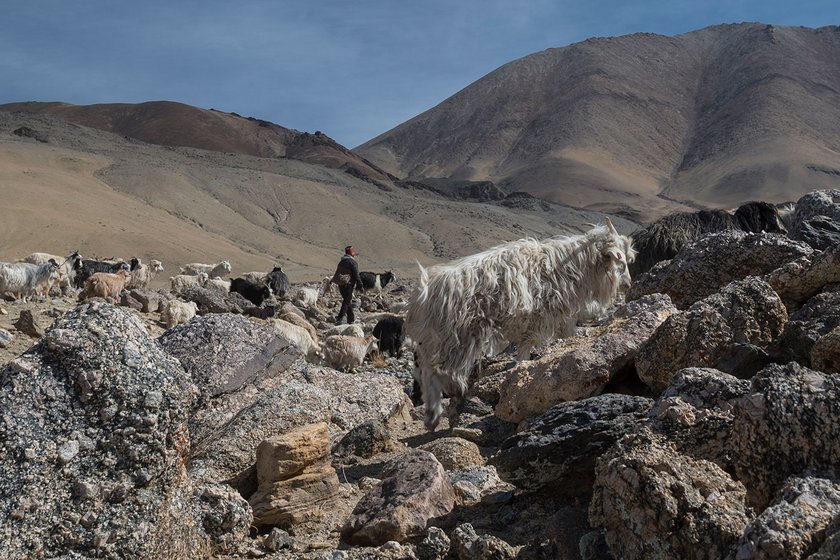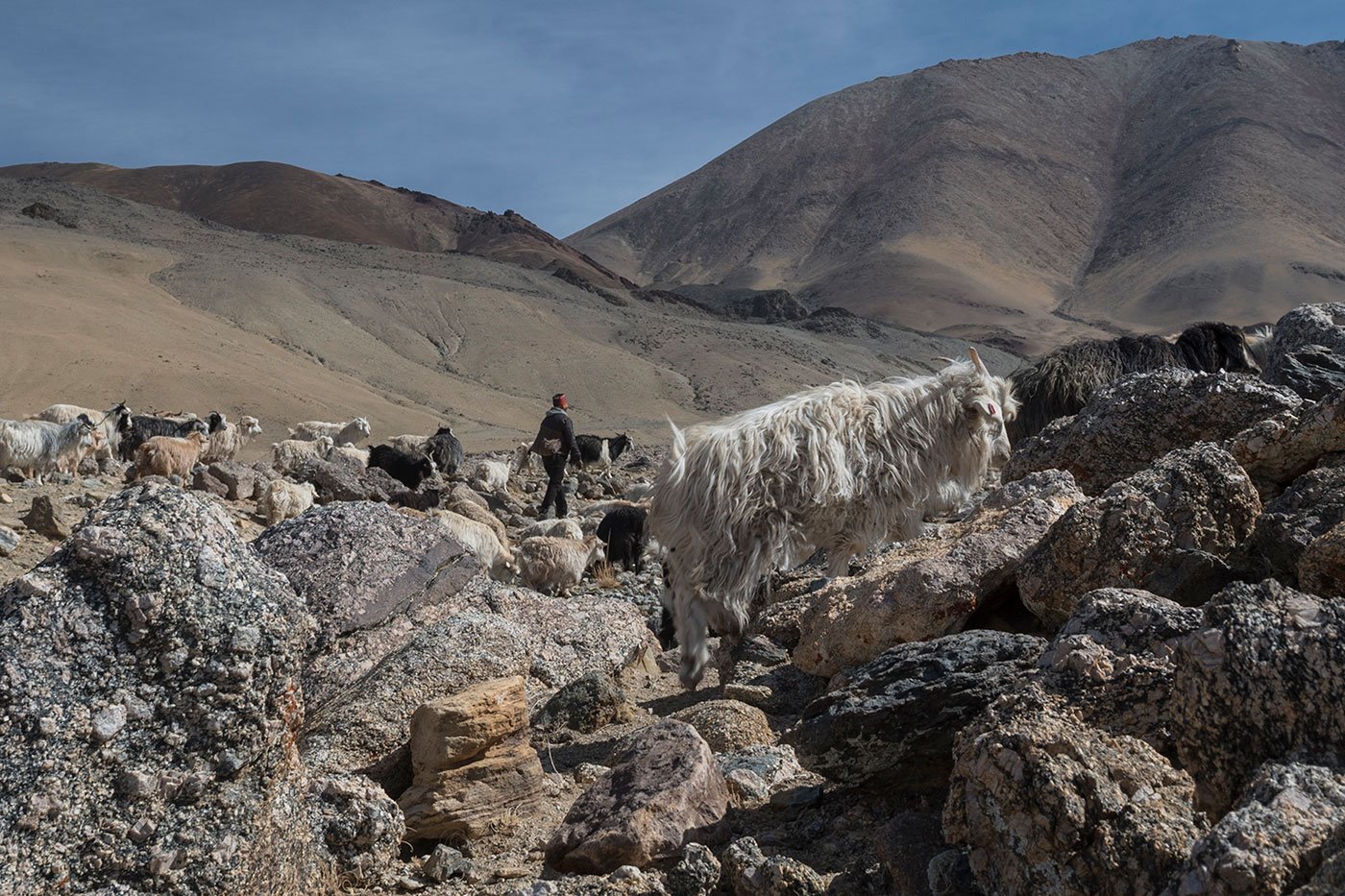 PHOTO • Prabir Mitra
But many Changpas are slowly selling their tents and livestock and moving to other occupations or to Leh. Pema's eldest son is a truck driver, another son is a porter at road construction sites, a daughter works in an office in Leh. She says "all her family members, who are in towns have got easy lives."

In Leh, I met Kashmiri traders buying raw pashmina at Rs. 8,000-9,000 a kilo from the cooperative, sometimes going up to Rs. 20,000, depending on the quality and demand. The longer the staple length and smaller the diameter, the better the quality. The pashmina from eastern Ladakh, I was told, is considered among the finest.
I met Stanzin Dolma too in Leh. She had stopped spinning by hand. "Our work is slowly bowing down to power looms [that is, the spinning machines]," she said, with a sigh. She felt she could not make her hands go fast enough to compete with the machines. The traditional spinning wheels (locally called yender ), used to convert raw pashmina into yarn, are now competing with more cost-effective spinning machines owned by families who can afford them. In the narrow lanes of Old Srinagar (mainly in the Nawhatta and Rainawari localities), I would regularly hear the sounds of these machines running.

Once woven, pashmina shawls are dyed by hand in workshops in Srinagar. The dyers earn Rs. 150-200 per shawl (and can earn Rs. 15,000- 20,000 a month working on other woollen apparel as well). The workshops then send the dyed shawls for washing at the banks of Jhelum.
The next step is usually designing on shawls by hand, a generations-old art. In  Ganderbal block in Srinagar district, and Bandipore and Sopore tehsils in Baramulla district, to name only a few, needlework on pashmina shawls remains the livelihood for many artisans. They use wool thread to weave intricate patterns. Silk thread is used rarely in needlework, and the price of such a shawl is higher.
"We cannot work for more than 4-5 hours a day, it strains our eyes," Nazir Ahmed, an artisan in his 50s, told me in Ganderbal. Because needlework cannot be done all day, many artisans also double up as agricultural labourers. Ahmed said he earned Rs. 200-300 a day from the pashmina wholesalers, depending on the design. "It comes to us naturally. We can beat computers..." he said.
Then the embroidered or hand block-printed shawls are taken to the wholesalers in Srinagar, who sell them to retailers in Srinagar, other Indian cities or abroad.
In November 2018, I visited Niaz Ahmed at his Lal Chowk shop again. He told me, "The farther the shawls reach, the higher the price. More designs [on the shawls] mean more time and higher prices. A shawl with an all-over pattern will cost Rs. 1 lakh to Rs. 5-6 lakhs, while plain shawls are Rs. 10,000 and those with borders can cost Rs. 30,000-40,000."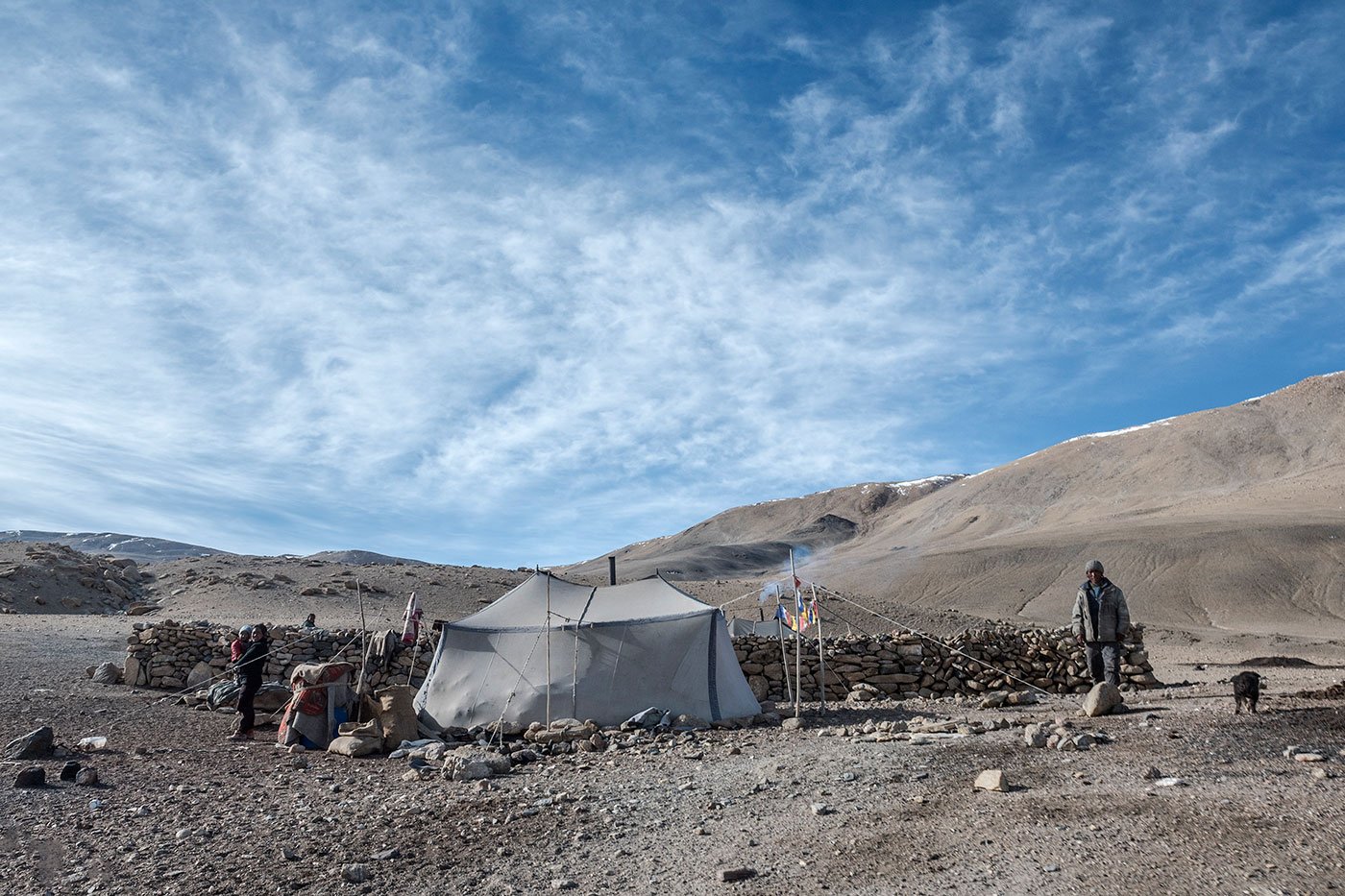 PHOTO • Prabir Mitra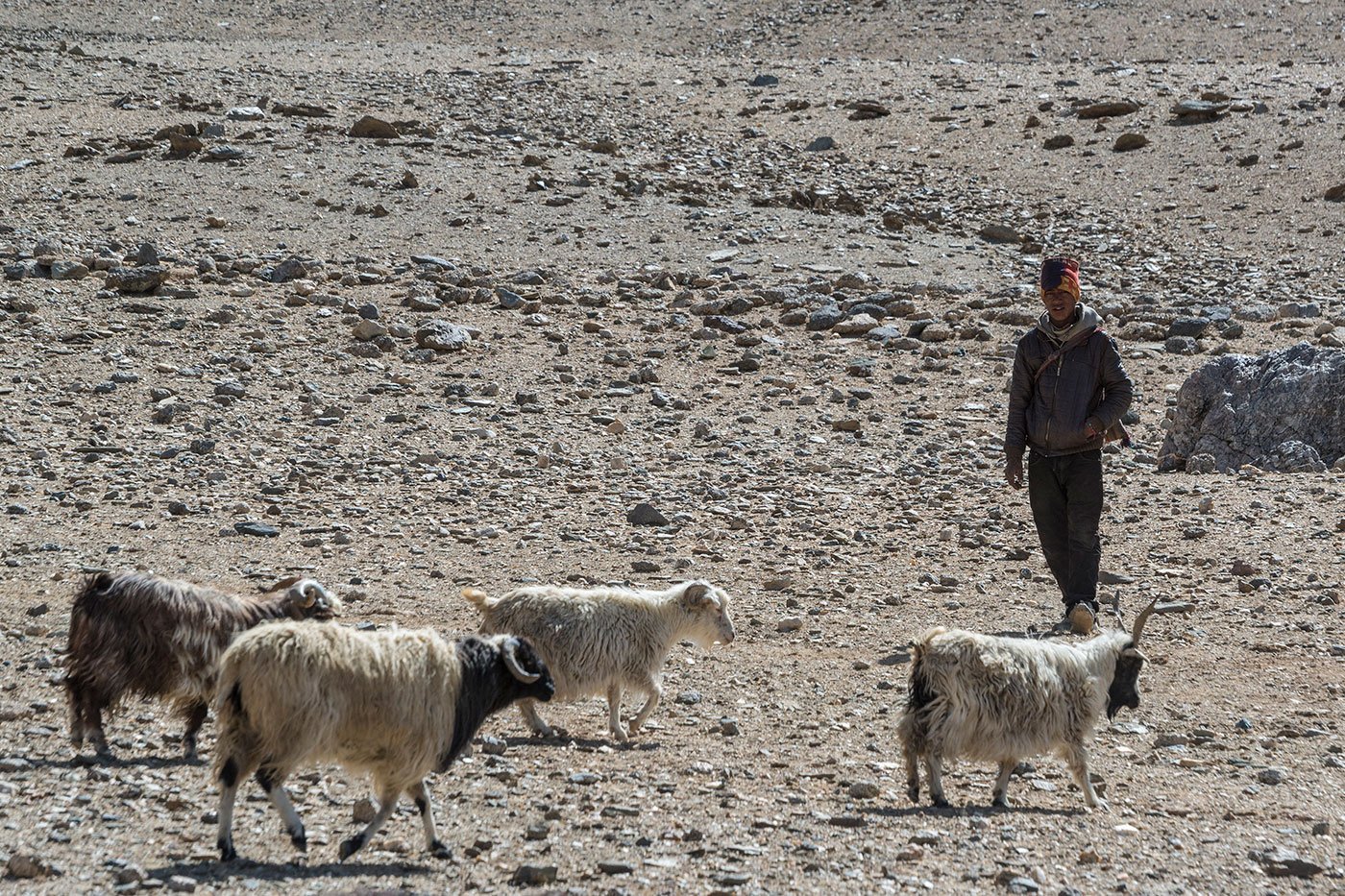 PHOTO • Prabir Mitra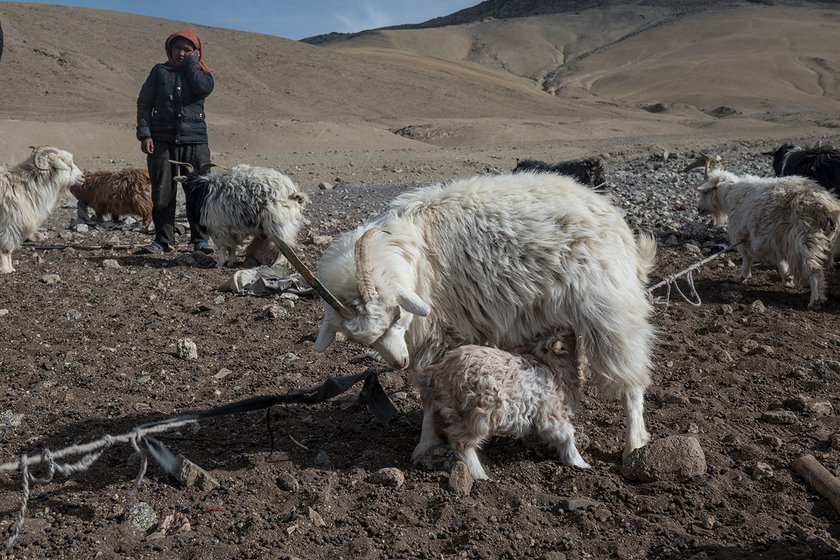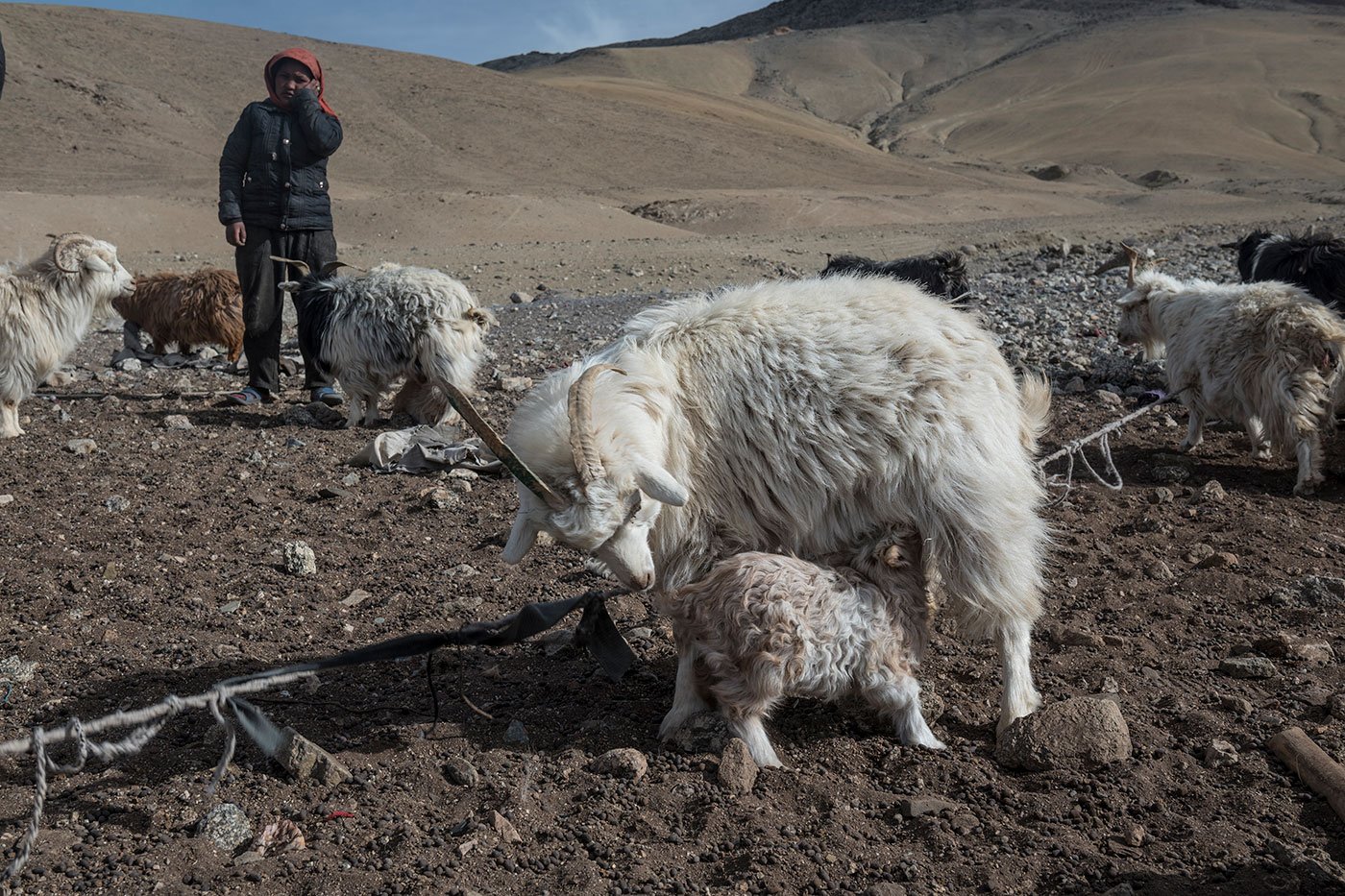 PHOTO • Prabir Mitra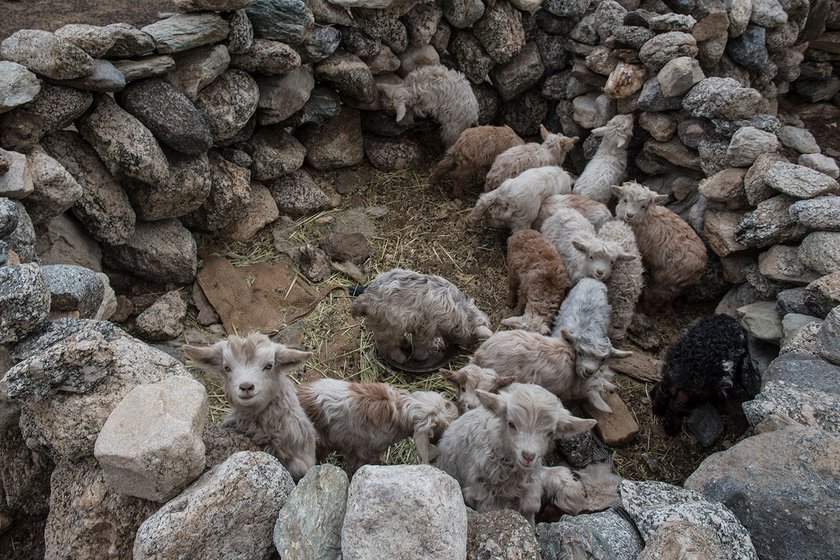 PHOTO • Prabir Mitra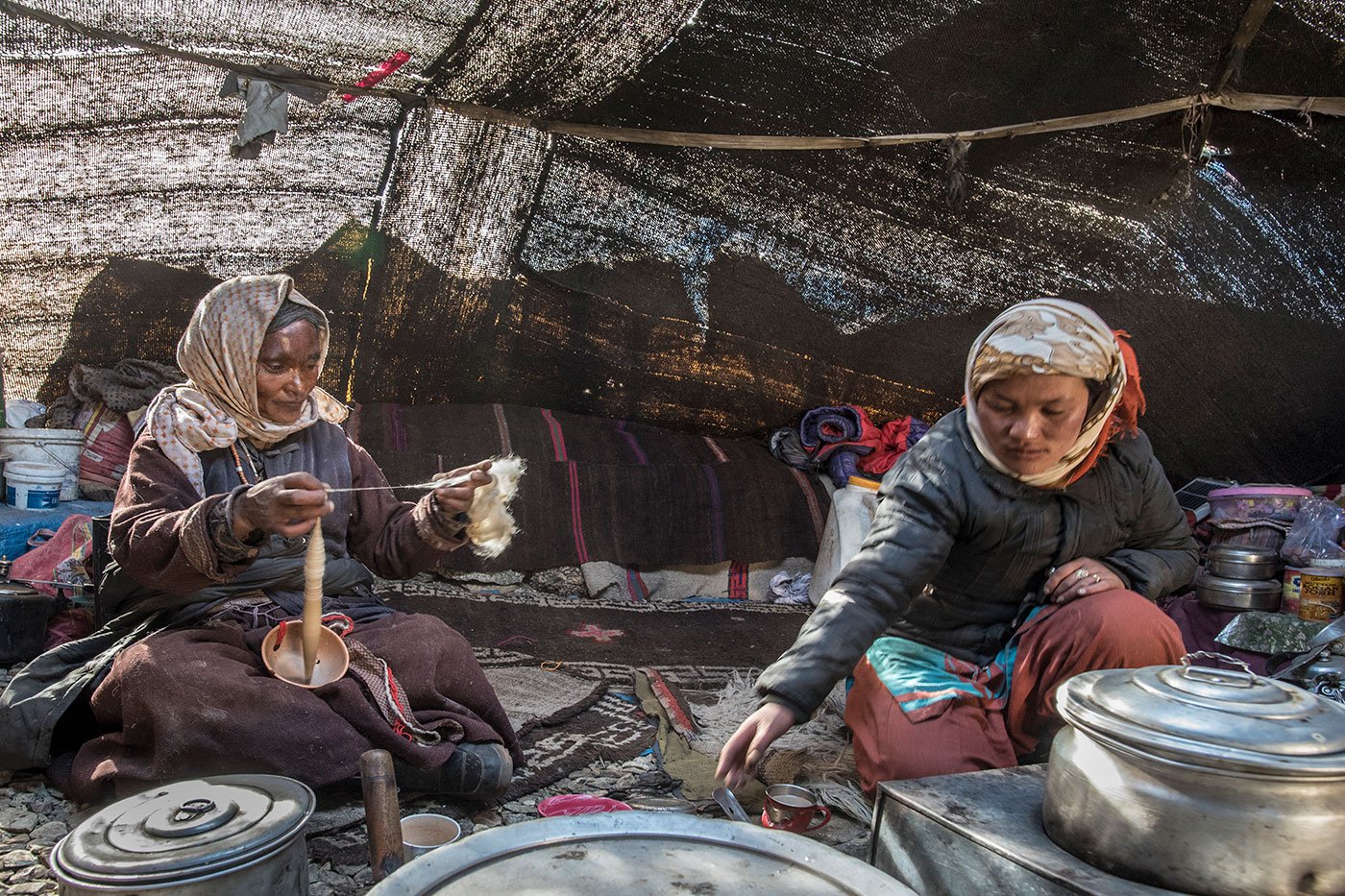 PHOTO • Prabir Mitra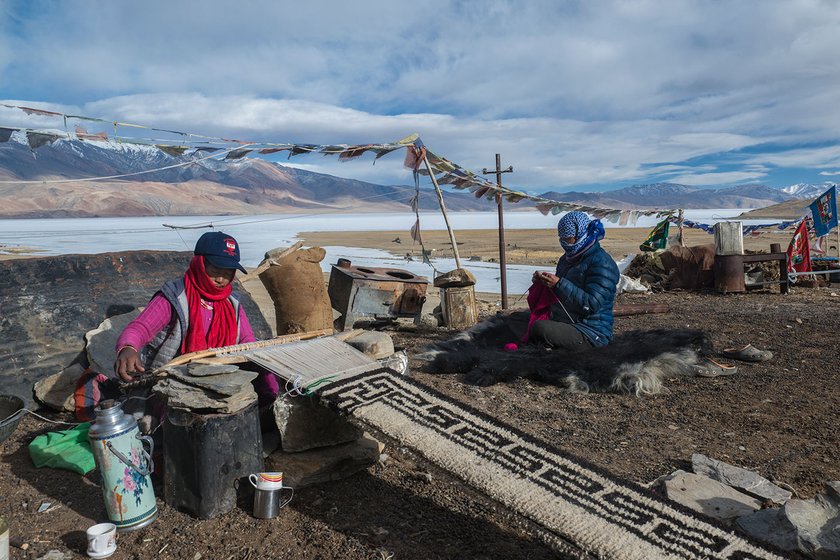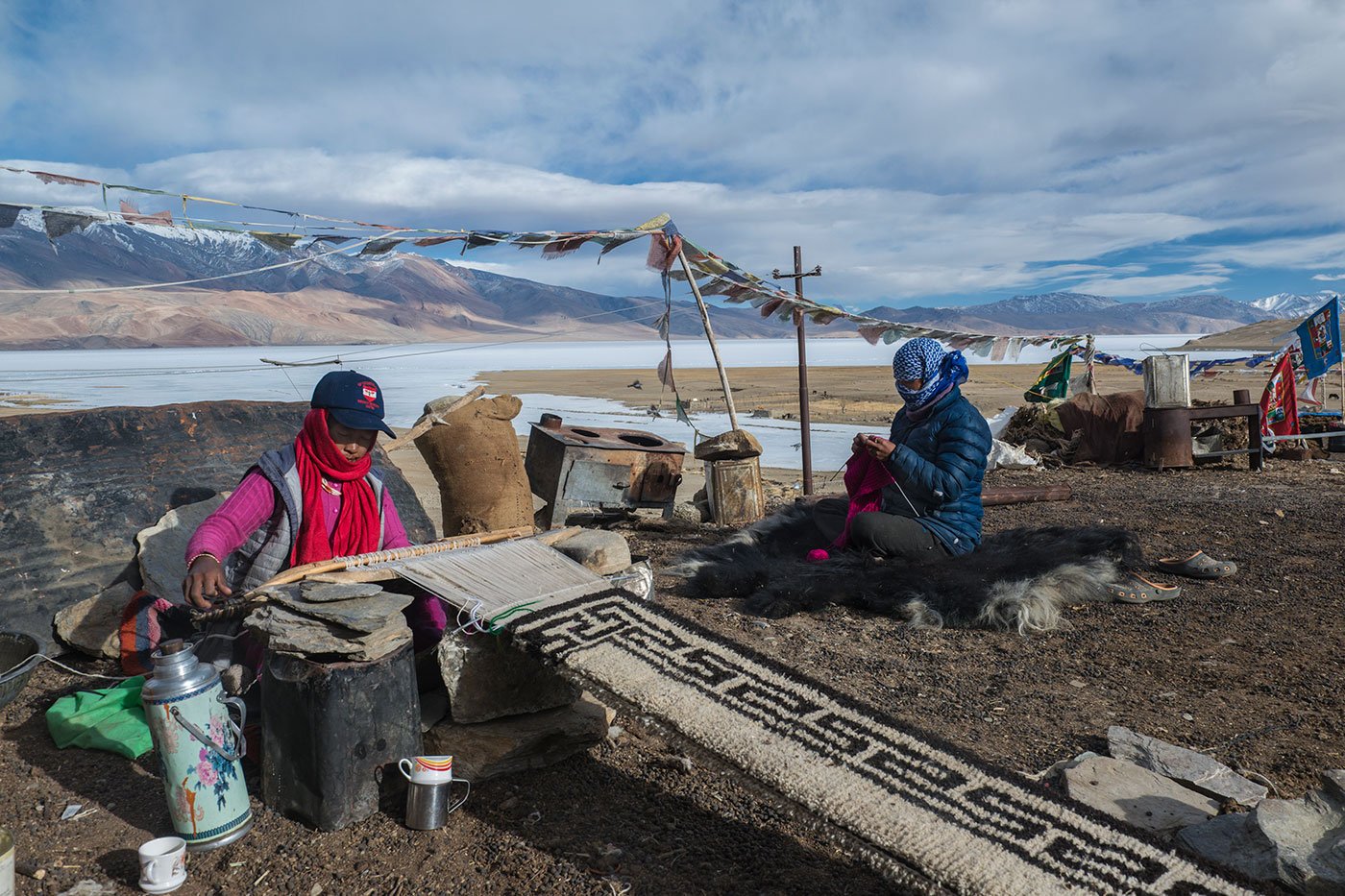 PHOTO • Prabir Mitra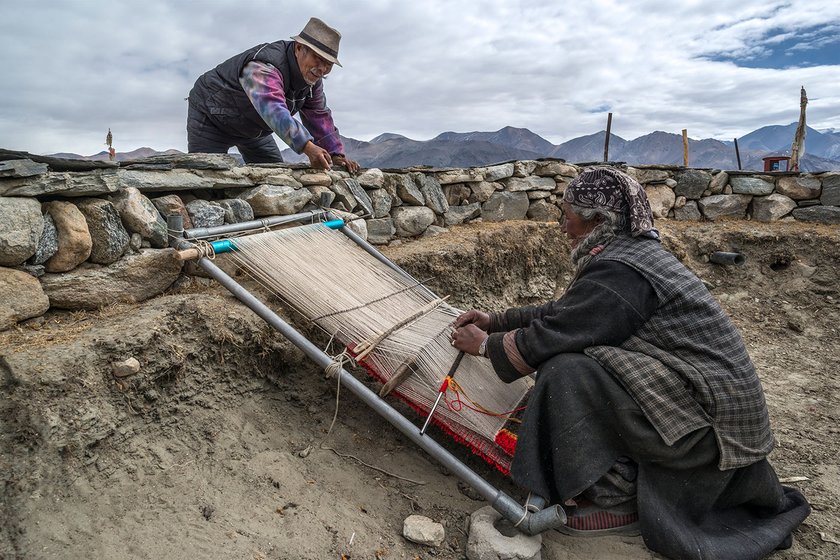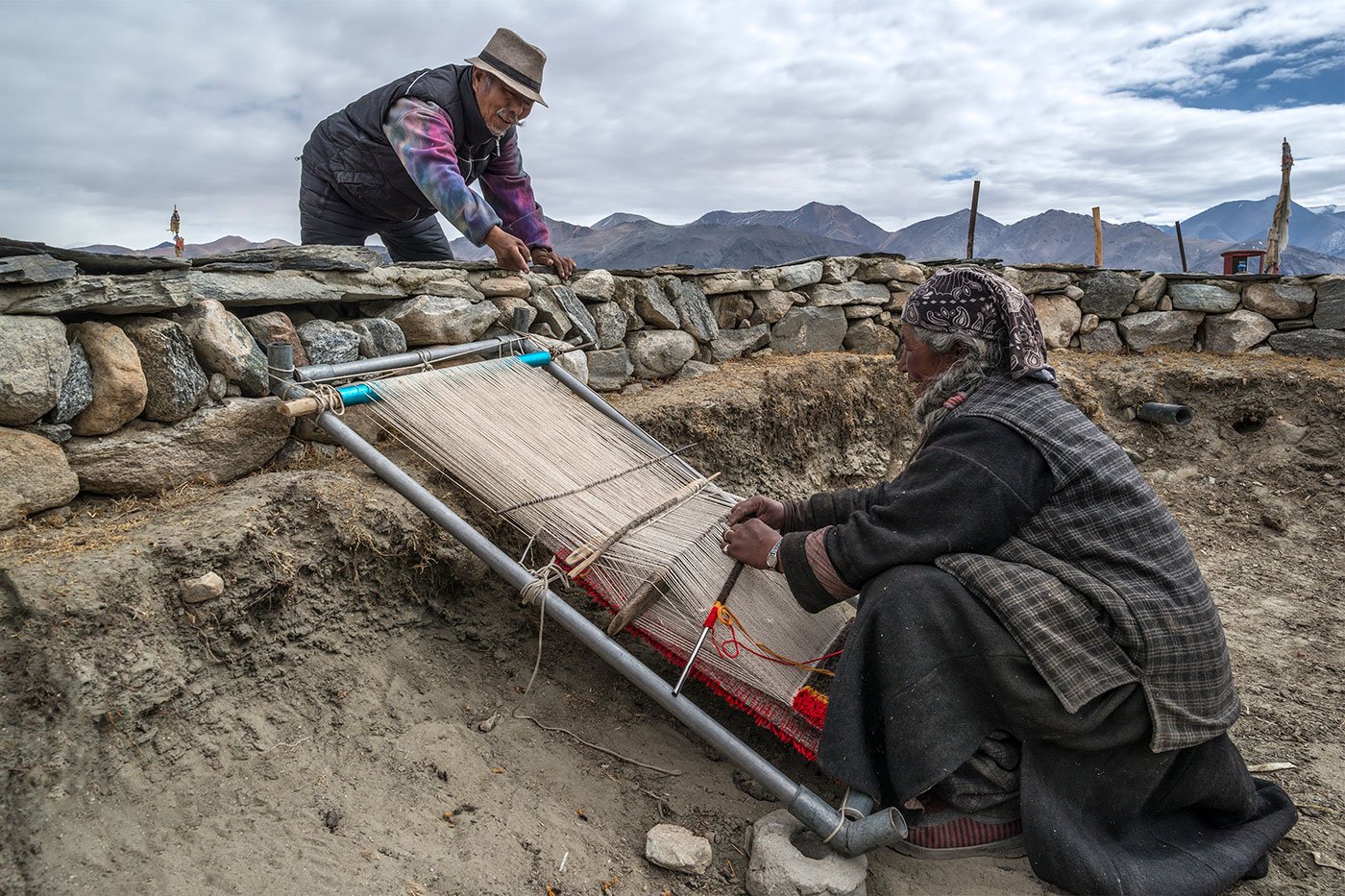 PHOTO • Prabir Mitra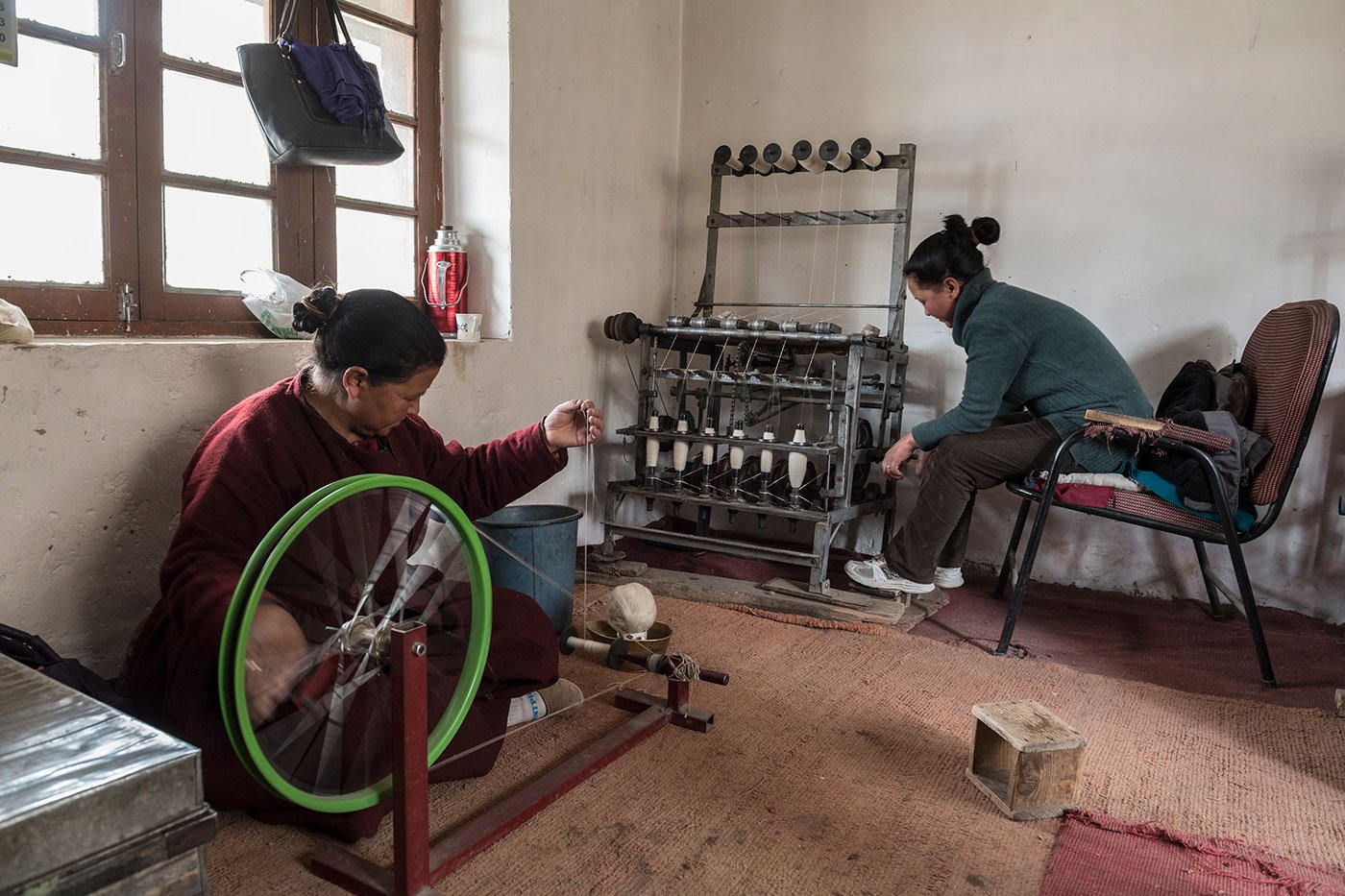 PHOTO • Prabir Mitra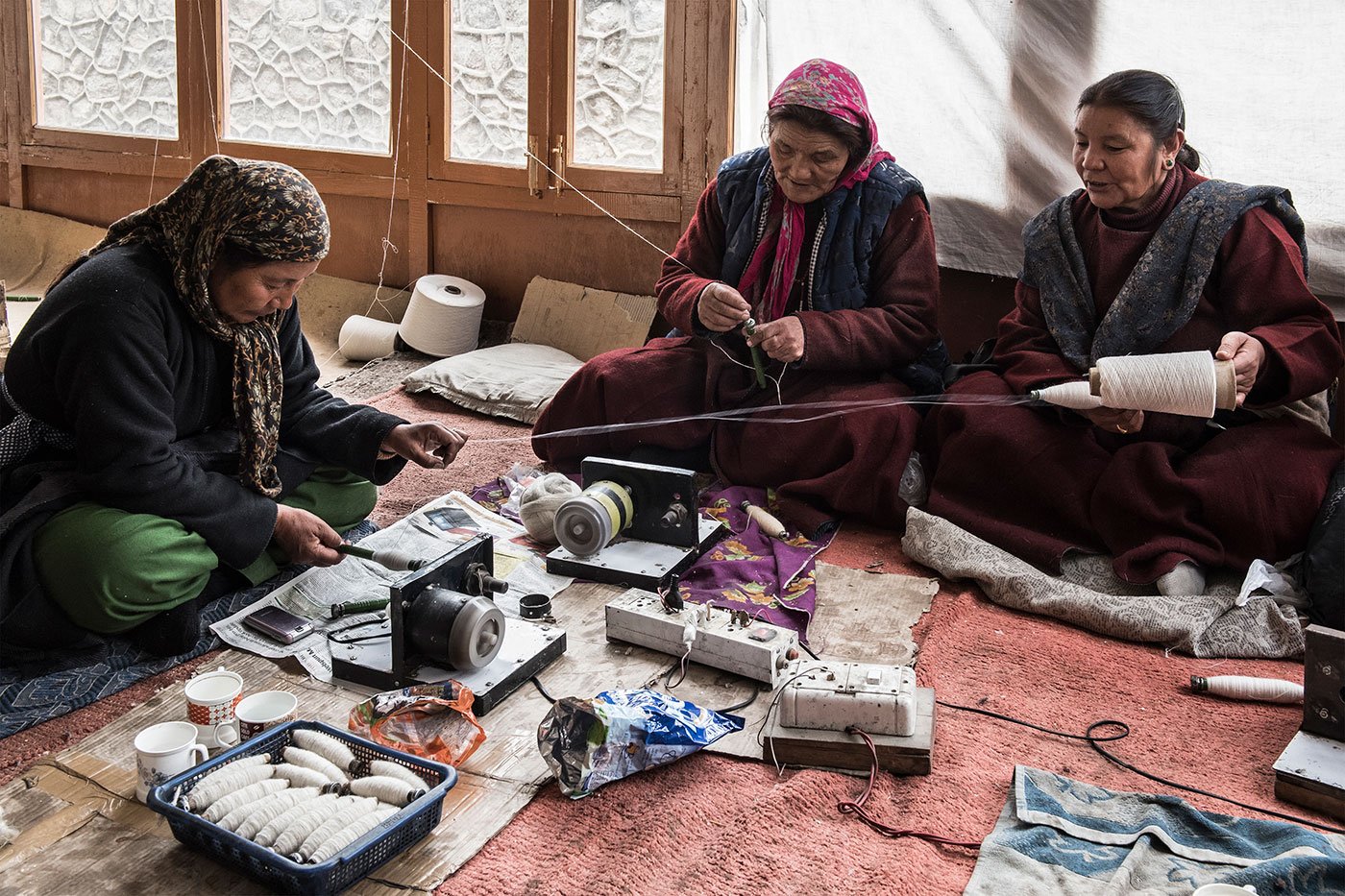 PHOTO • Prabir Mitra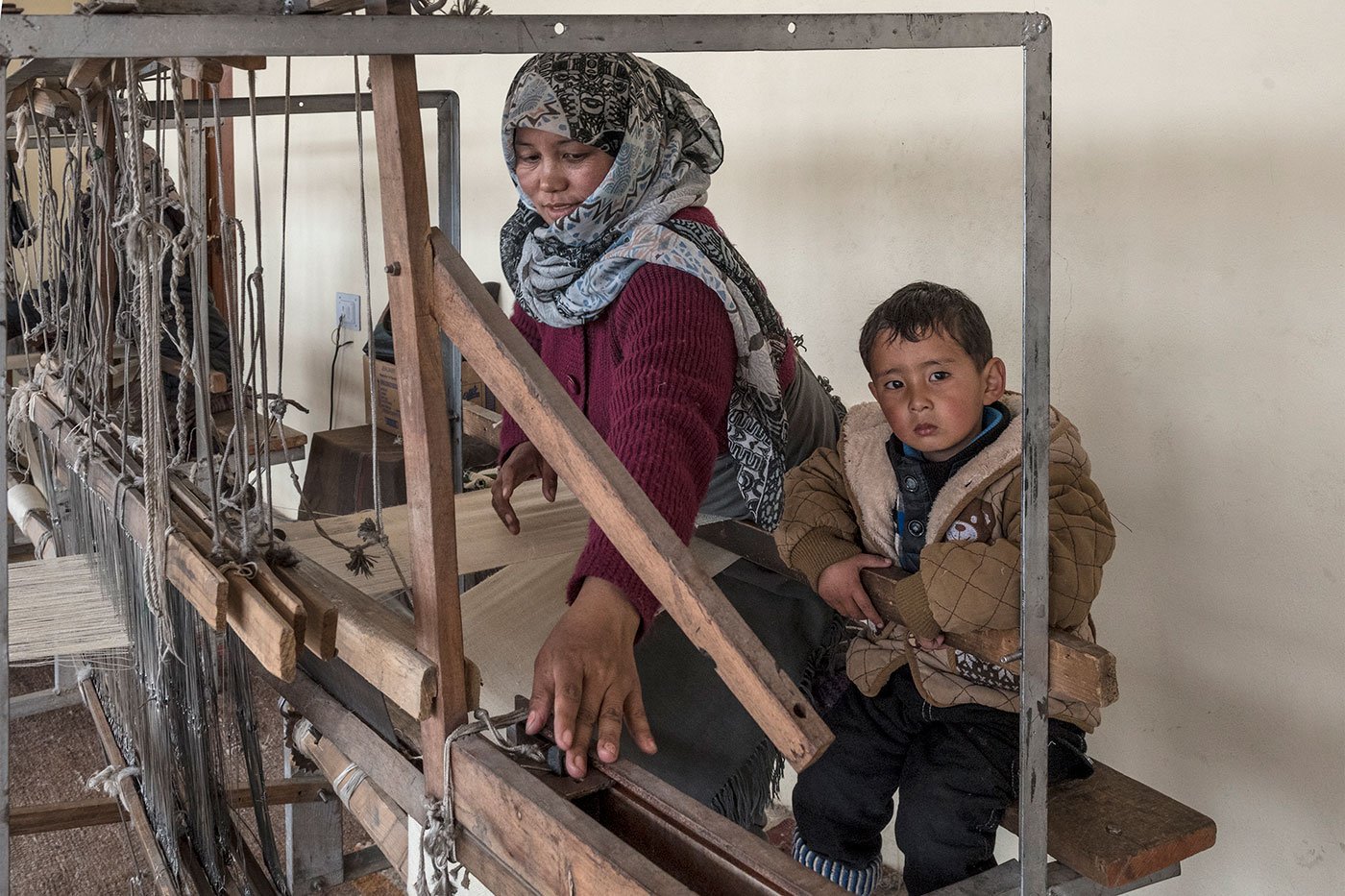 PHOTO • Prabir Mitra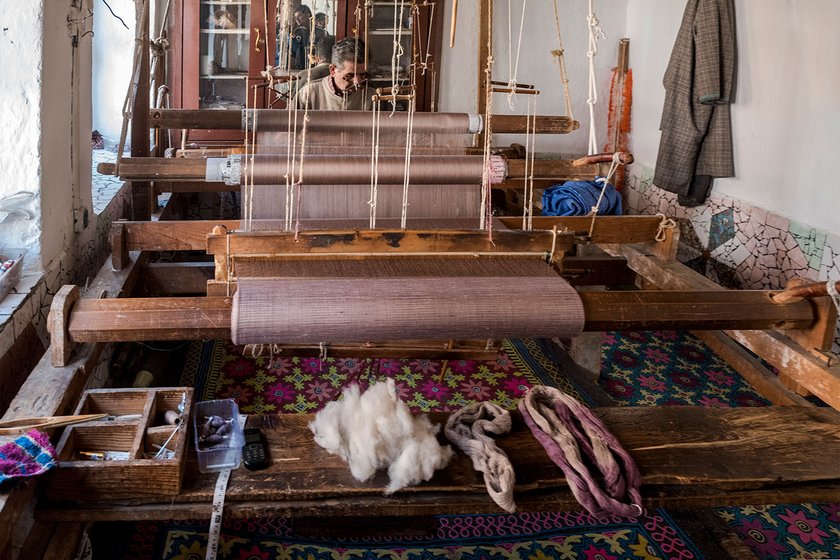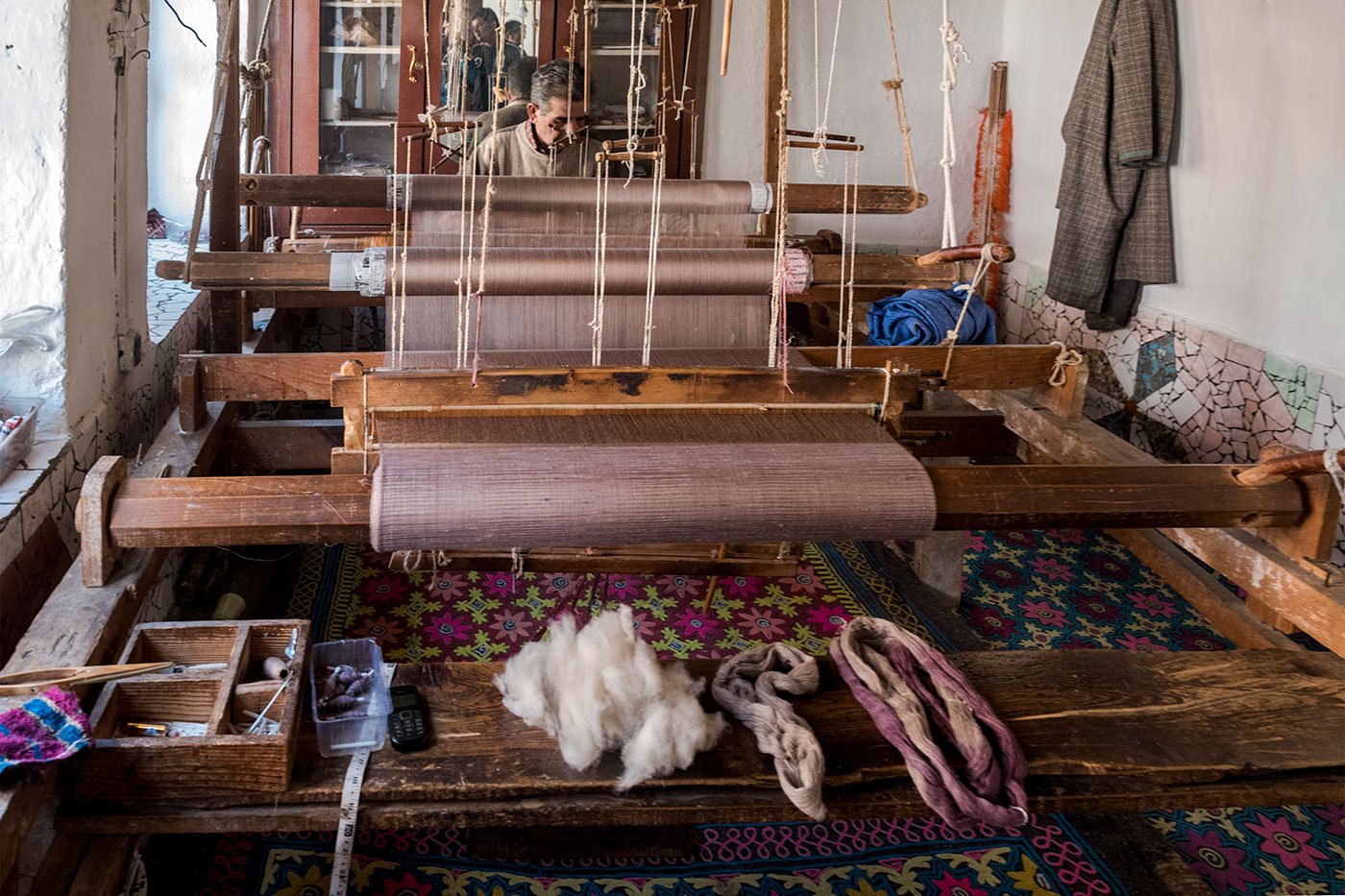 PHOTO • Prabir Mitra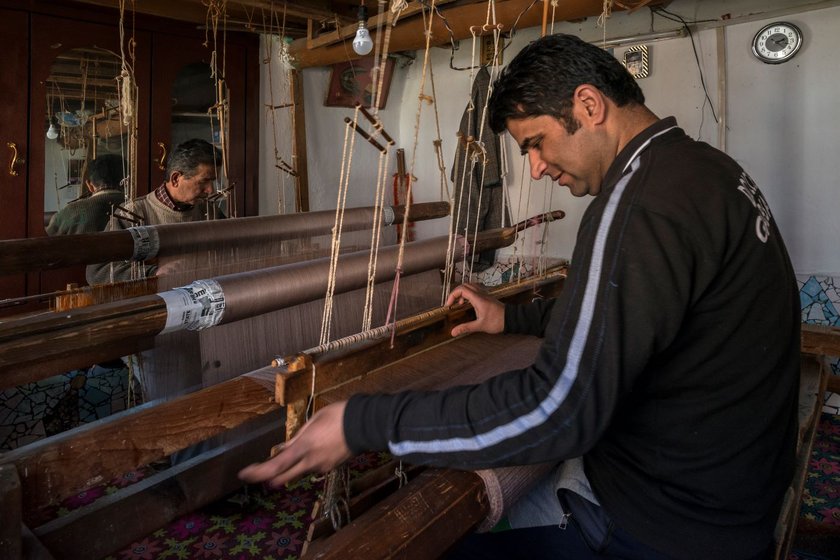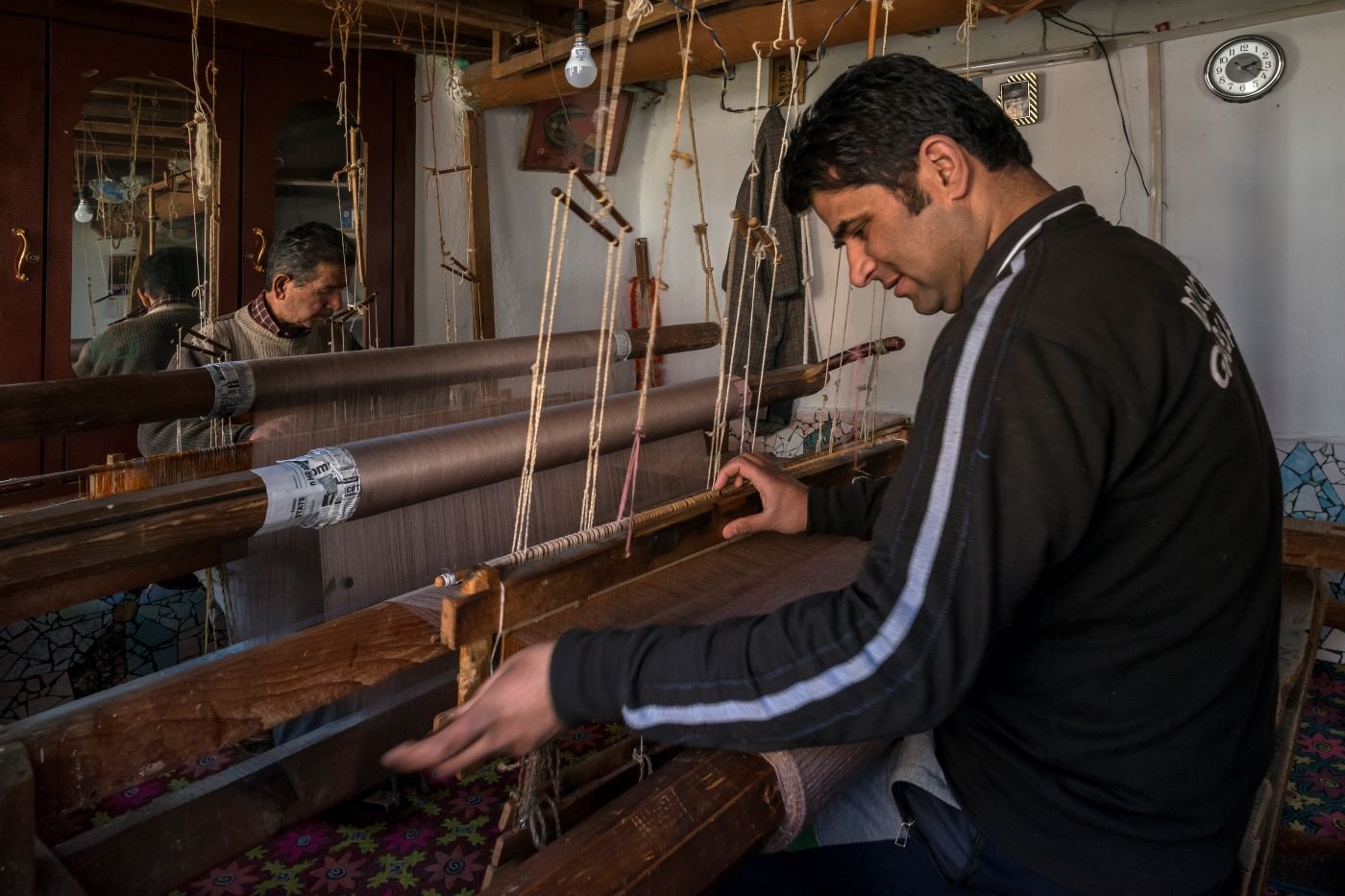 PHOTO • Prabir Mitra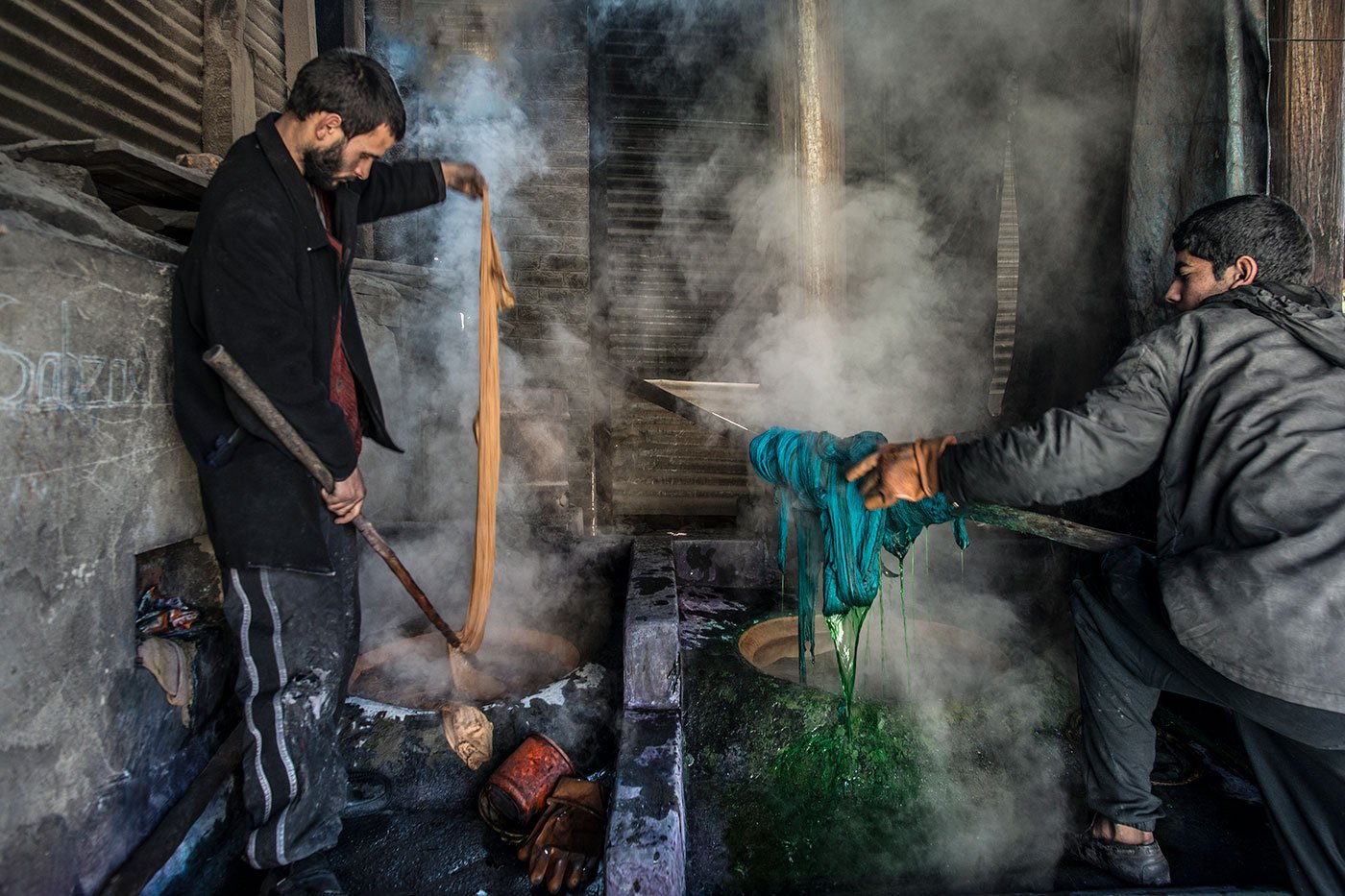 PHOTO • Prabir Mitra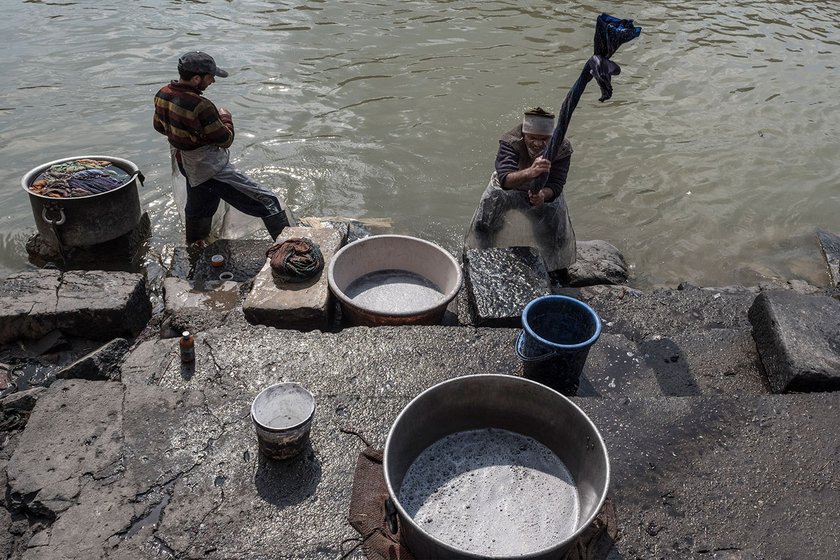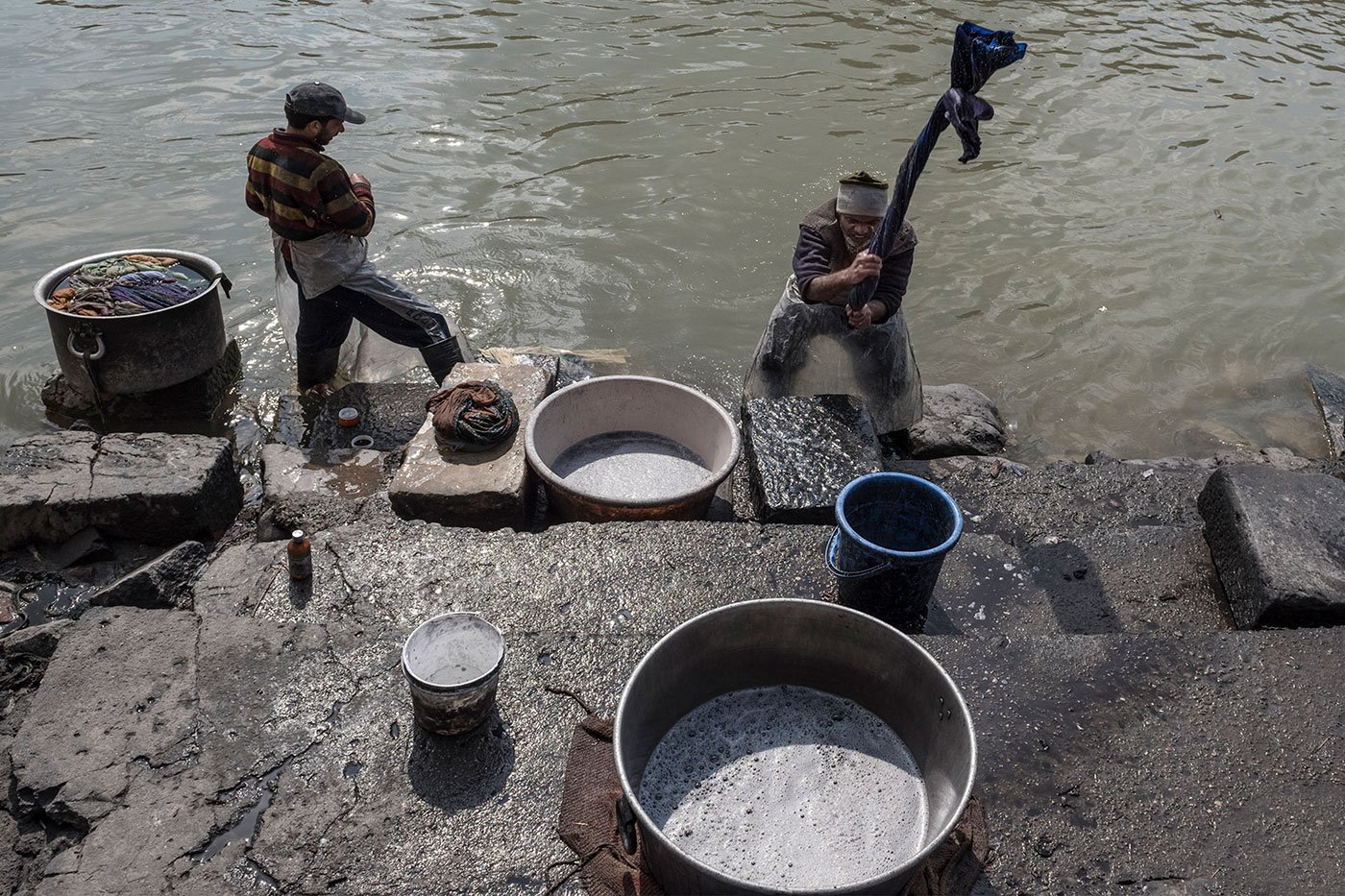 PHOTO • Prabir Mitra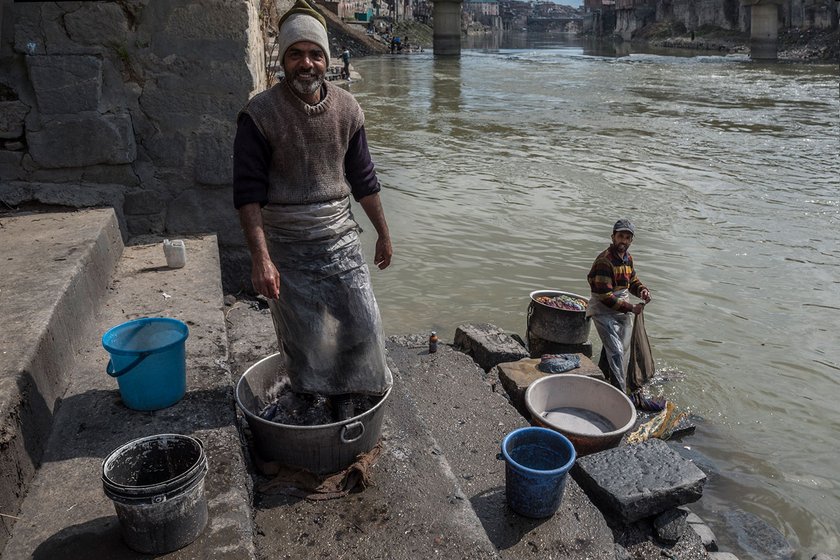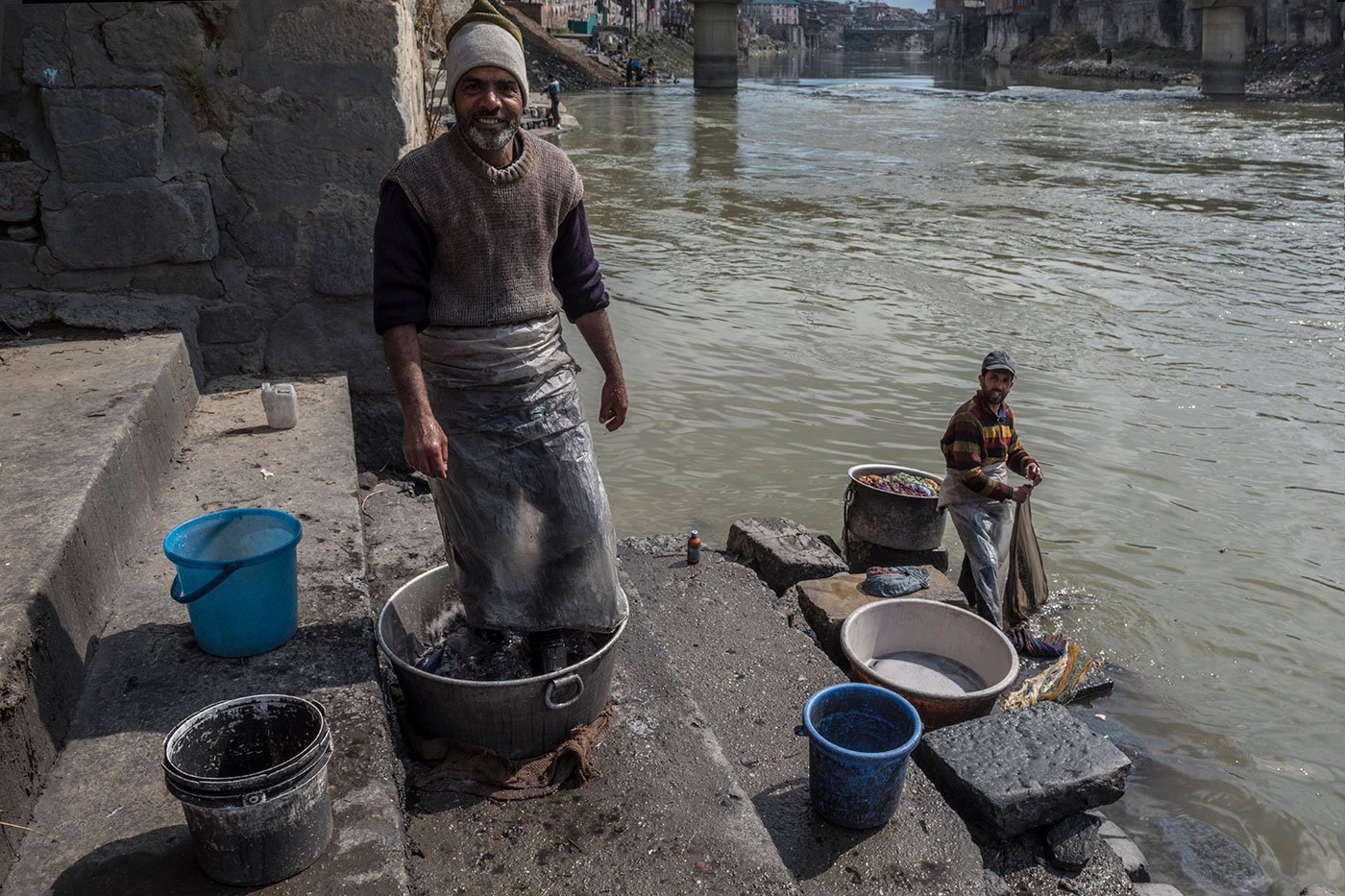 PHOTO • Prabir Mitra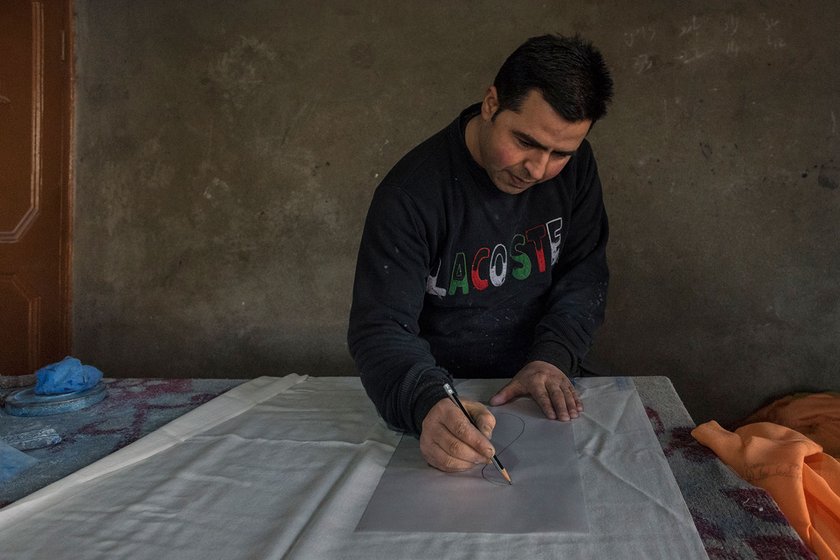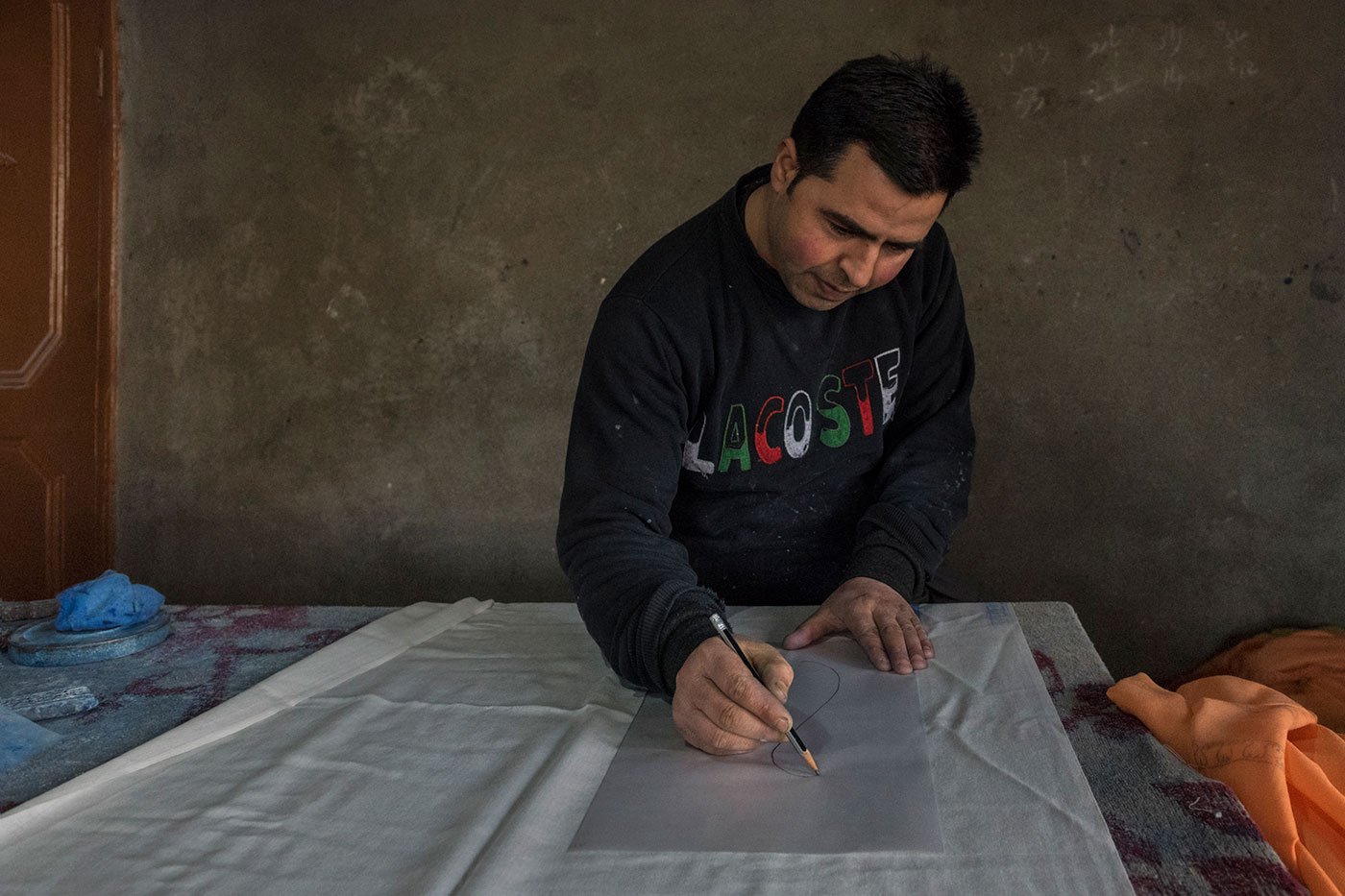 PHOTO • Prabir Mitra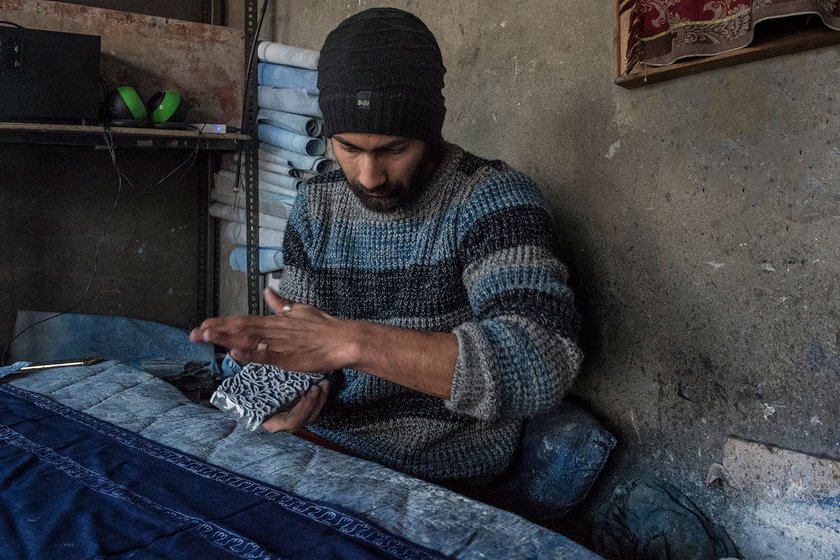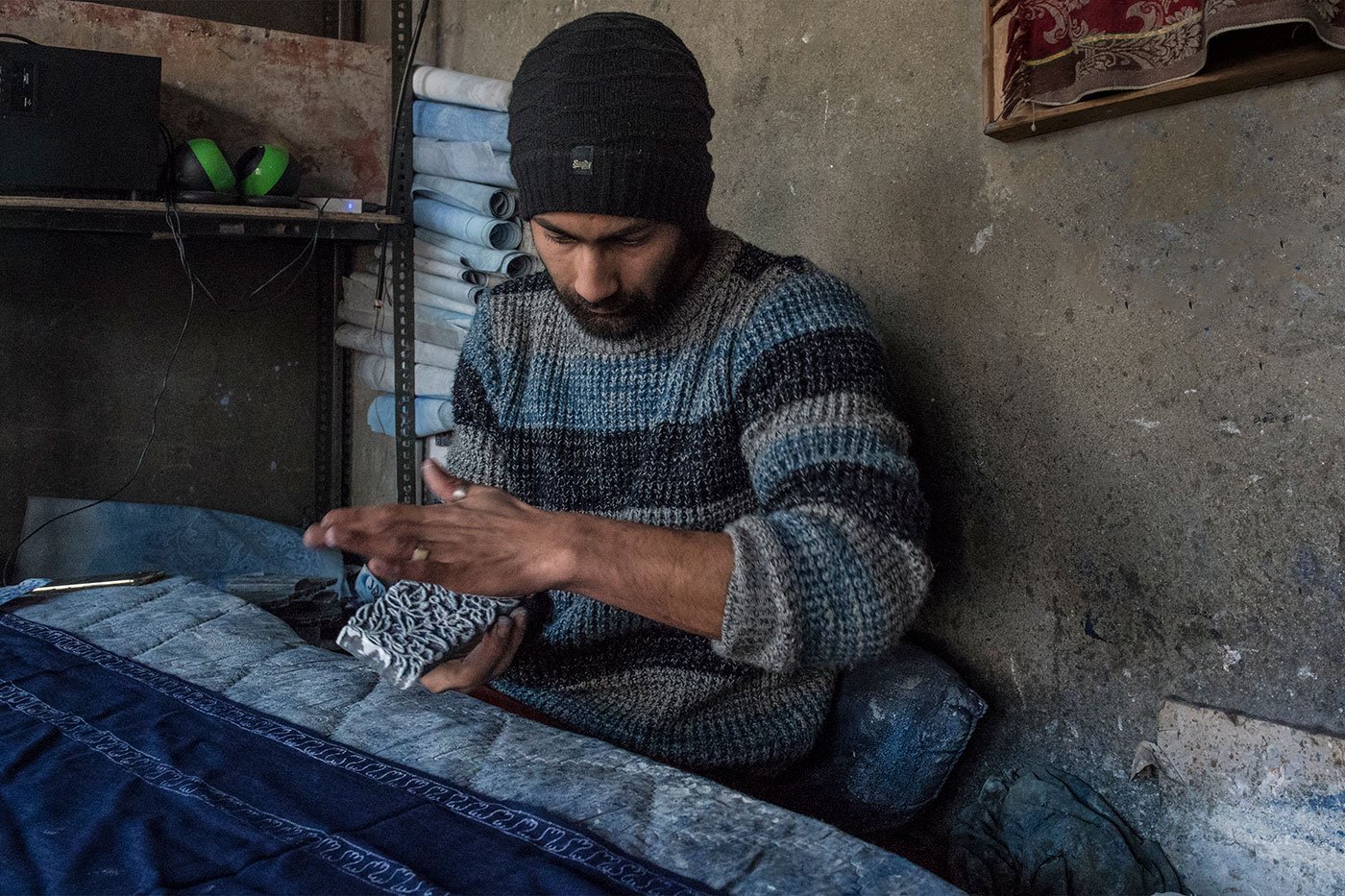 PHOTO • Prabir Mitra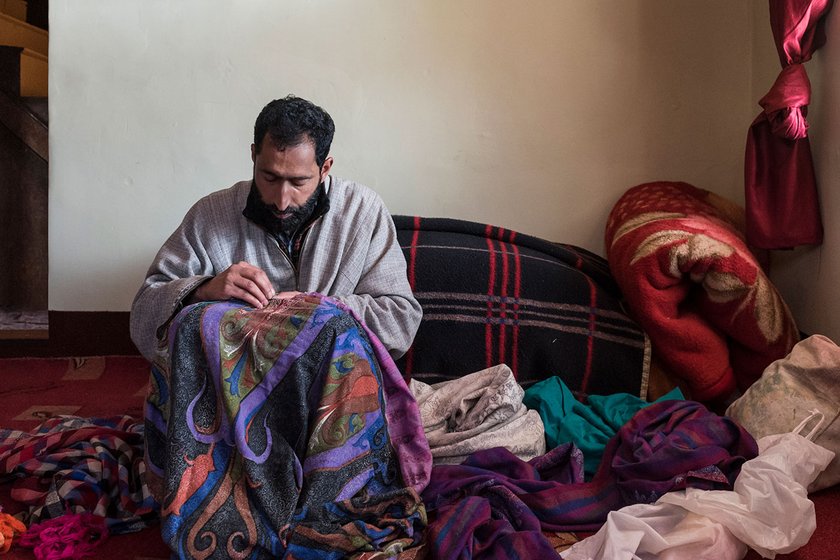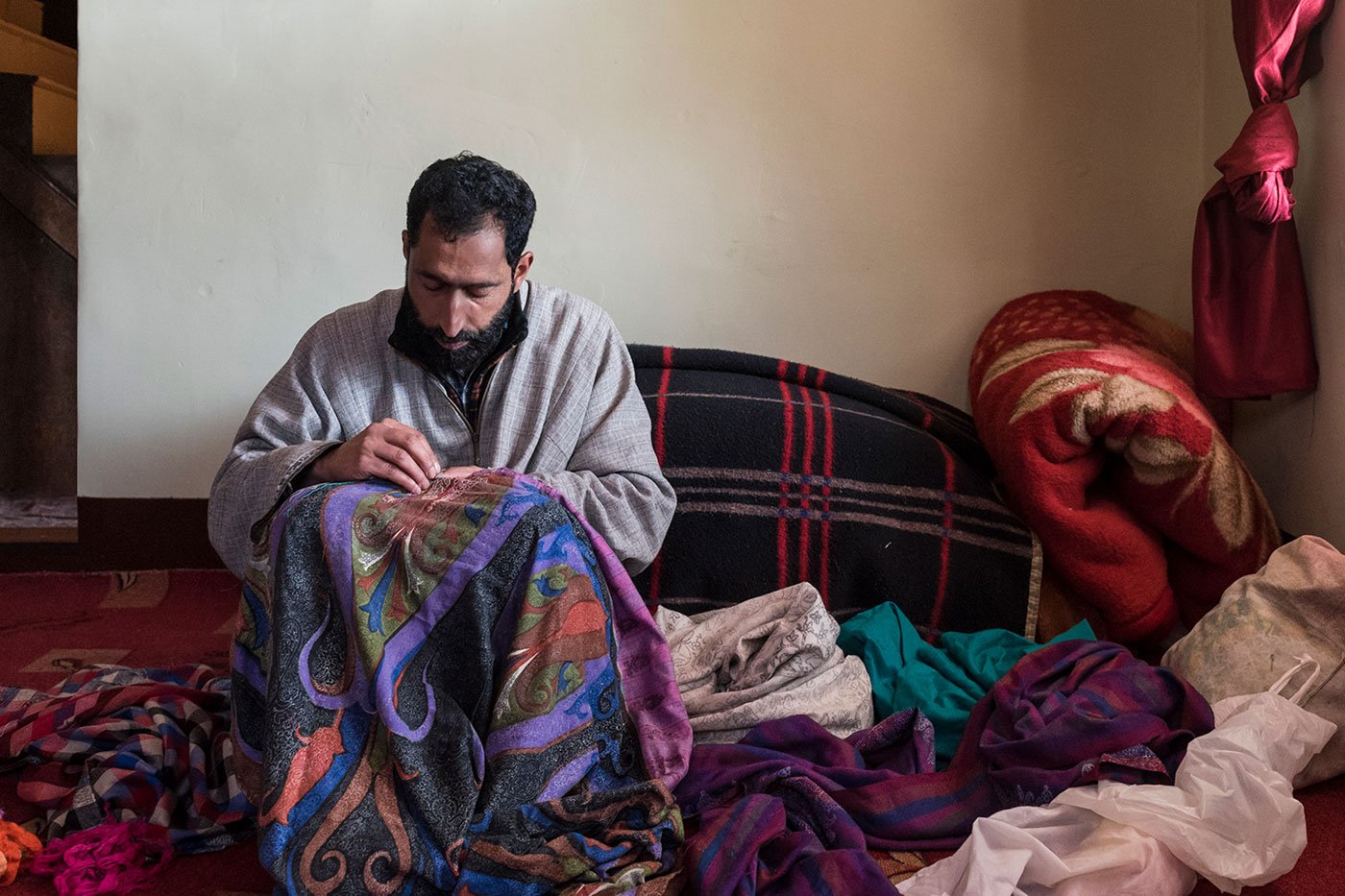 PHOTO • Prabir Mitra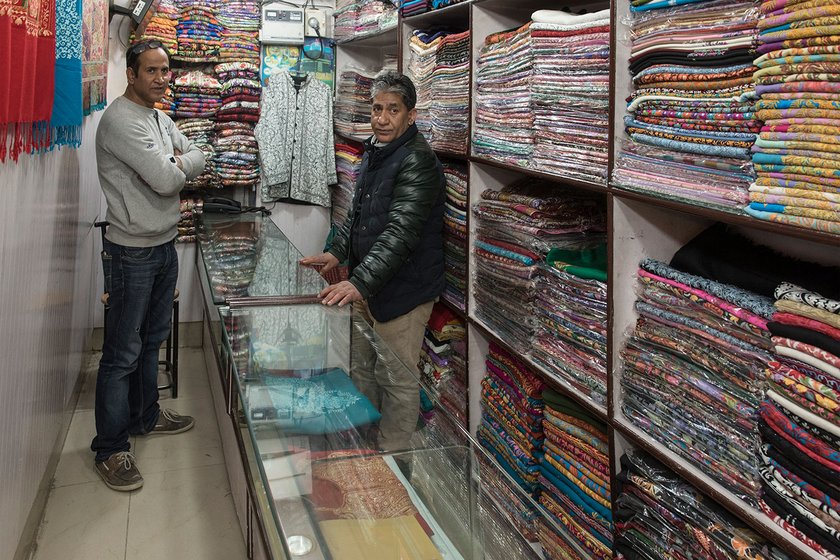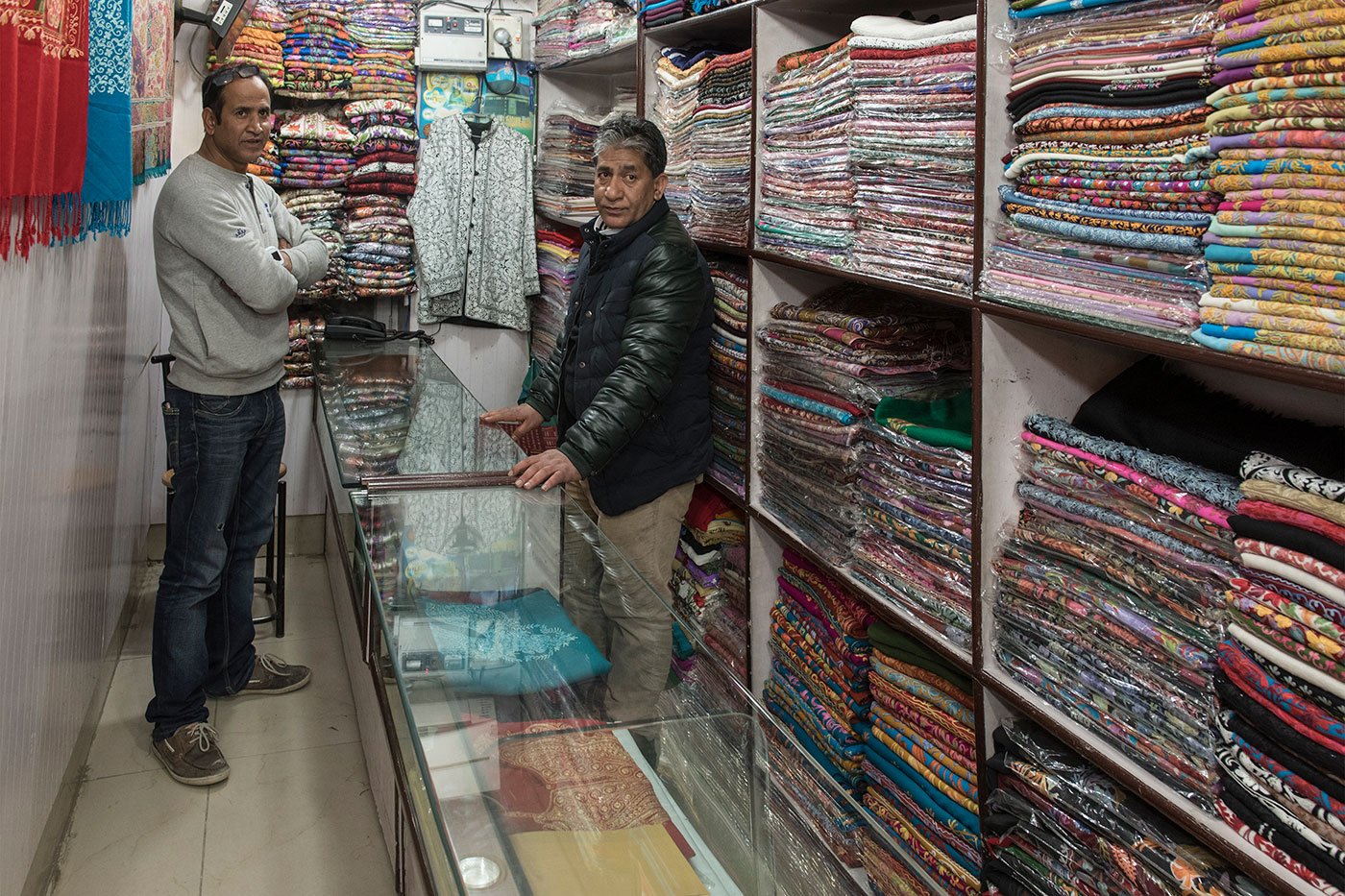 PHOTO • Prabir Mitra