Devu Bhore has been making ropes for 30 years. Separating the weaker cotton strands from the more tensile threads. Stretching the tensile lot from the floor of his home to a hook in the ceiling around nine feet high to make bundles of yarn that weigh 1.5-2 kg each. Making 10 such bundles in seven hours three times a week.
Cotton though is a late entrant to the family business. For generations, his family had made ropes from the agave plant. When that became unsustainable, they switched to cotton. And now that too is a fraying occupation with the proliferation of nylon ropes.
When Devu was a young boy, his father would walk 10 kilometres to the forests near the Maharashtra-Karnataka border villages to collect the agave plant, called ghaypat in Marathi and locally also known as phad . He would bring back around 15 kilos. After removing the thorny edges of the leaves, he would soak them in water for a week and dry them for two days. This process would yield two kilos of fibre for making rope. Devu's mother Mainabai would do this work too, and 10-year-old Devu would chip in.
In the early 1990s, the Bhores and other families started using cotton yarn instead of agave fibres – the cotton lasted longer. Besides, Devu says, "people have cut down the forests. And it's easier to use yarn than phad [due to the long soaking and drying process of the agave plant]."
Till the late 1990s, close to 100 families in his village crafted ropes, estimates Devu. He lives in Boragaon village of Chikodi taluka in Belgaum district.  When the returns started falling with the arrival of cheaper nylon ropes, many turned to agricultural work in nearby villages, or went to work at the powerlooms or auto part workshops and other factories in nearby Ichalkaranji and Kagal towns.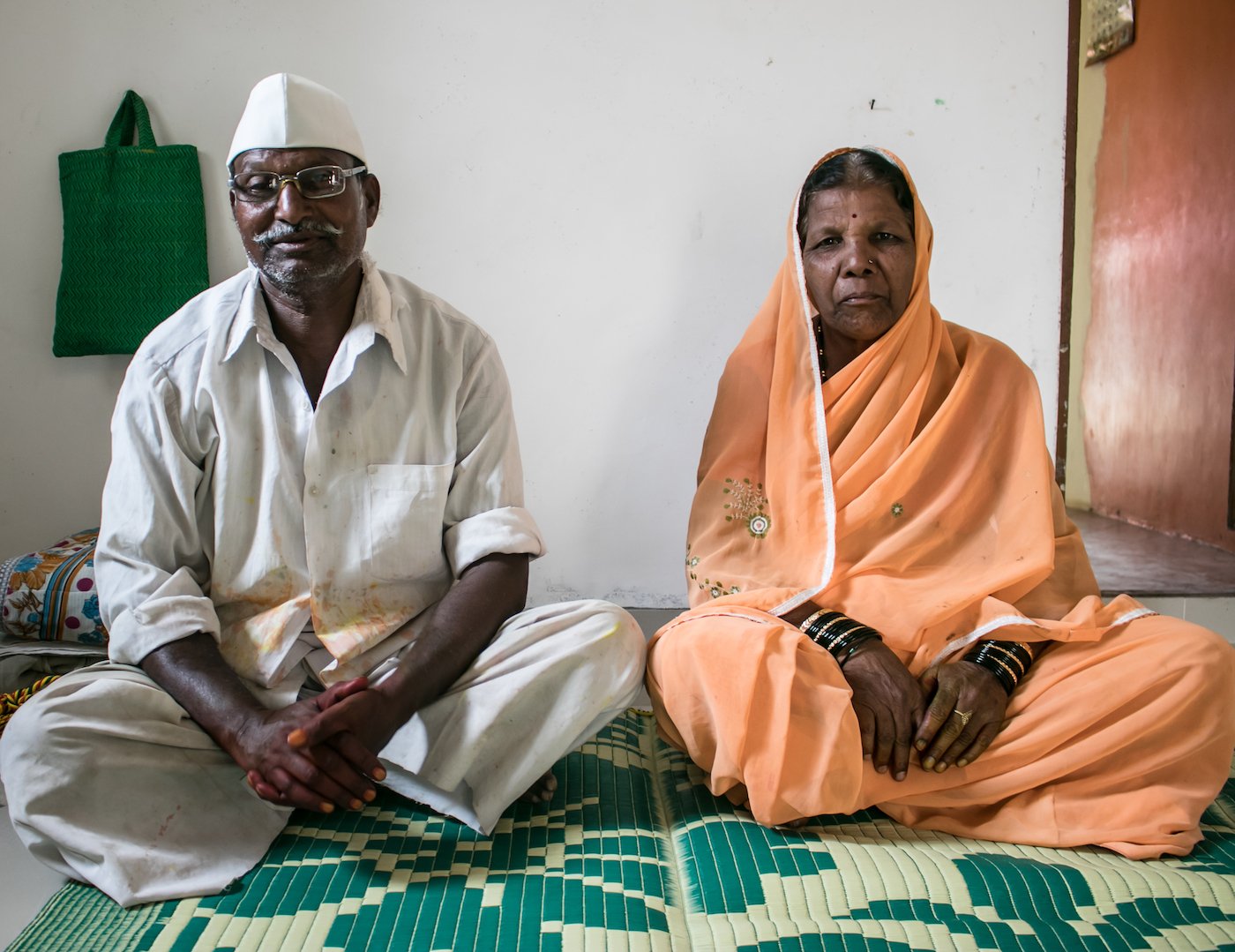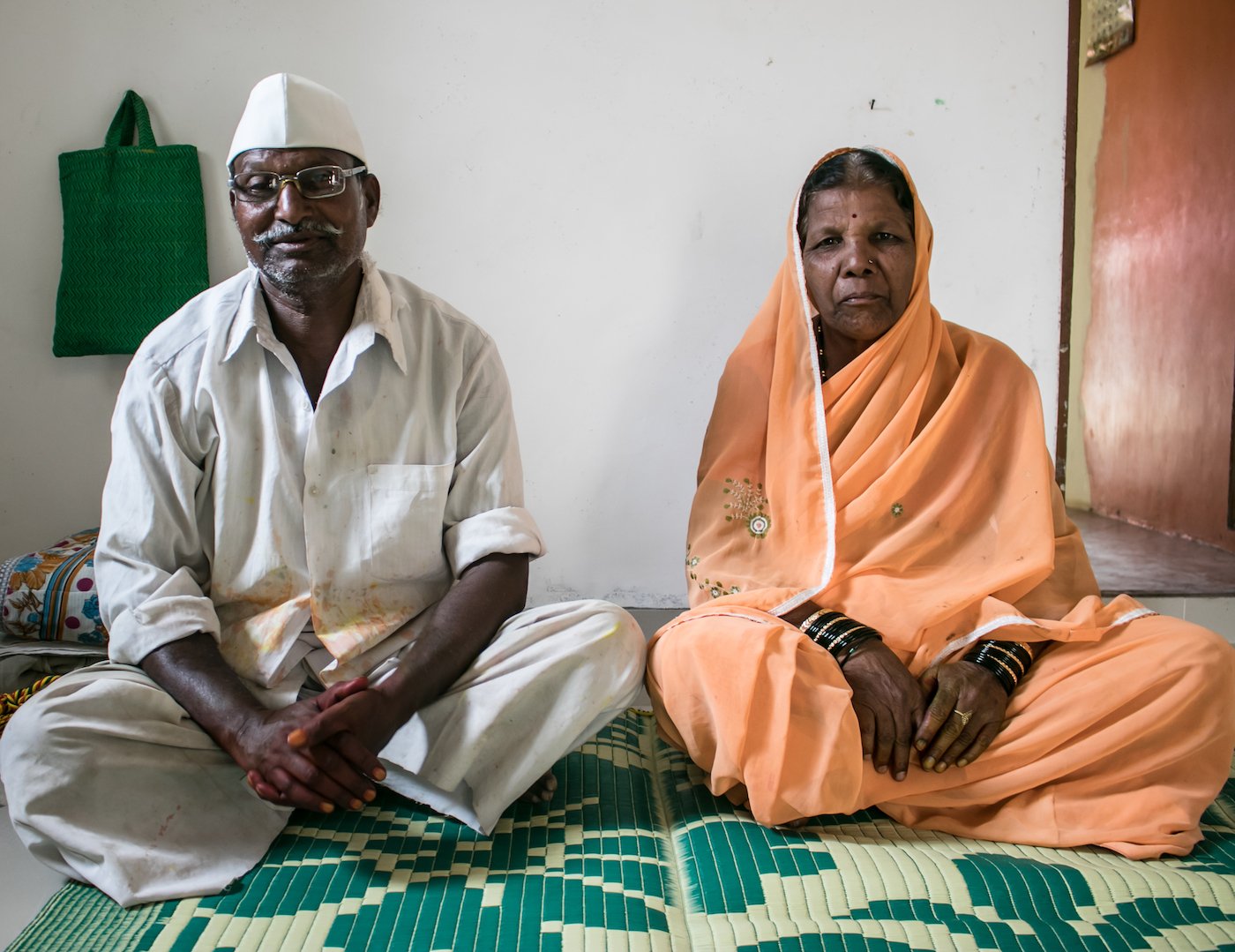 PHOTO • Sanket Jain
Only three struggling members of the Bhore family now make ropes in this village– Devu, his wife Nandubai and their older son Amit, whose wife Savita does tailoring work. A younger son Bharat, 25, is a labourer in the Kagal industrial estate and two married daughters, Malan and Shalan are homemakers.

"For centuries, only our caste had been making ropes," says 58-year-old Devu. He is from the Matang community, a Scheduled Caste. "I've kept our forefathers' art form alive." Devu is the fourth generation of his family making ropes. He studied till Class 2, but his parents couldn't afford to educate him further, and milking their four cows for three hours a day made it difficult to find time for school.

Before taking up the family occupation, Devu worked as a house painter for 10 years in Ichalkaranji. Then he intermittently cultivated groundnut, soyabean and vegetables, depending on the rain on the family's one acre farm. After six years of this, Devu joined his father Krishna Bhore in making ropes when he was 28.
Devu now purchases cotton yarn in bulk in Ichalkaranji (15 kilometres from Boragaon) at Rs. 3,800 per quintal. The Bhore family uses around one quintal (100 kilos) every two weeks to make about around 150 twelve-foot-long ropes, each of which is 550 grams, and a batch of smaller ropes too.
He makes the yarn three days a week, and on the other days he stretches the yarn bundles across a 120-foot 'rope-walk' next to a mud road just outside his house in R.K. Nagar. At one end of the rope-walk is a machine operated by Amit, with six small hooks to which the bundles are tied. At the other end sits Nandubai with a bhorkhadi or a t-shaped lever to which the yarn bundles are also attached.
Another lever, when turned, rotates the hooks and twists the yarn. Devu places a wooden karla or 'top' between the yarn bundles and moves it along their entire length so that they're twisted tightly and evenly. This twisting takes about 30 minutes and requires the labour of three people. Once complete, the strands are ready to be twisted together to make rope.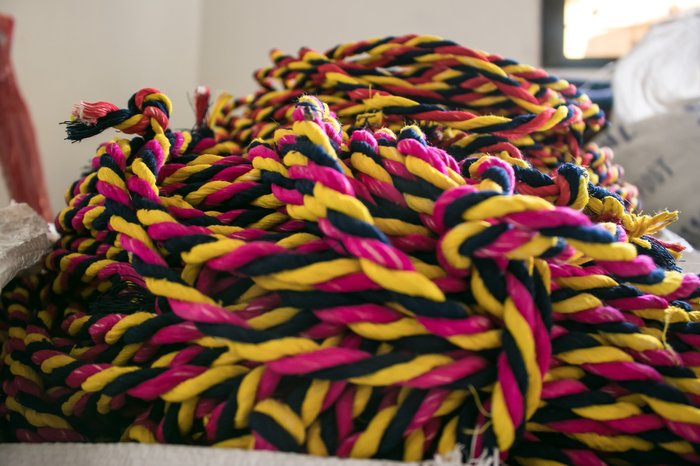 PHOTO • Sanket Jain
'We work hard but still don't earn. People don't buy these ropes from us, they buy it from the hardware shops in the towns'.  They believe the ropes in the shops are better than the ropes sold along the roadside
Sometimes, depending on the order, Devu dyes the strands before making the rope. He travels 30 kilometres by bus to Miraj town in Maharashtra twice a month to buy powdered colour –250 grams for Rs. 260 – adds it to five litres of water and dips the strands in it. The wet strands take about two hours to dry in the sun.

Devu's family makes two types of ropes for farmers: the three-foot-long kanda that is tied around a bull's neck and the 12-foot-long kasra that is tied to the plough. The kasra is also used to tie harvested crops and, in some homes, to tie an infant's cradle from the ceiling. The Bhores sell these ropes at the weekly markets in Soundalga, Karadaga, Akkol, Bhoj and Galatga villages in Karnataka, and Kurundvad in Maharashtra. A pair of dyed kasra ropes sells for Rs. 100 and a white pair for Rs. 80; similarly, a pair of dyed kanda fetches Rs. 50 and a white pair Rs. 30.
"We don't earn much from this," says 30-year-old Amit. On an average, the Bhores make around Rs. 100 each for eight hours of work every day – a monthly family income of barely Rs. 9,000. "There is a lot of demand for the coloured ropes during the annual Bendur or Pola festival [in June-August, dedicated to the bulls]," says Devu. He also receives his modest share of the Rs. 10,000 annual rent from the family's one acre of land (owned collectively by four brothers), which is now leased to a tenant farmer.
"You don't find a lot of bulls [in agriculture] anymore," Devu says. "Farming is now done with machines. Who will buy these ropes then?" Nandubai, now in her 50s, originally from a family of agricultural labourers in Maharashtra's Jaysingpur town, who has been making ropes since she got married at the age of 15, says, "The demand for [cotton] ropes has fallen because of plastic and nylon ropes, which last longer. We won't be able to afford to continue this rope-making business even for two years."
Dejected by the poor returns from this trade, Amit adds, "Big shopkeepers just sit and earn from our ropes. We work hard but still don't earn. People don't buy these ropes from us, they buy it from the hardware shops in the towns." They believe the ropes in the shops are better than the ropes sold along the roadside.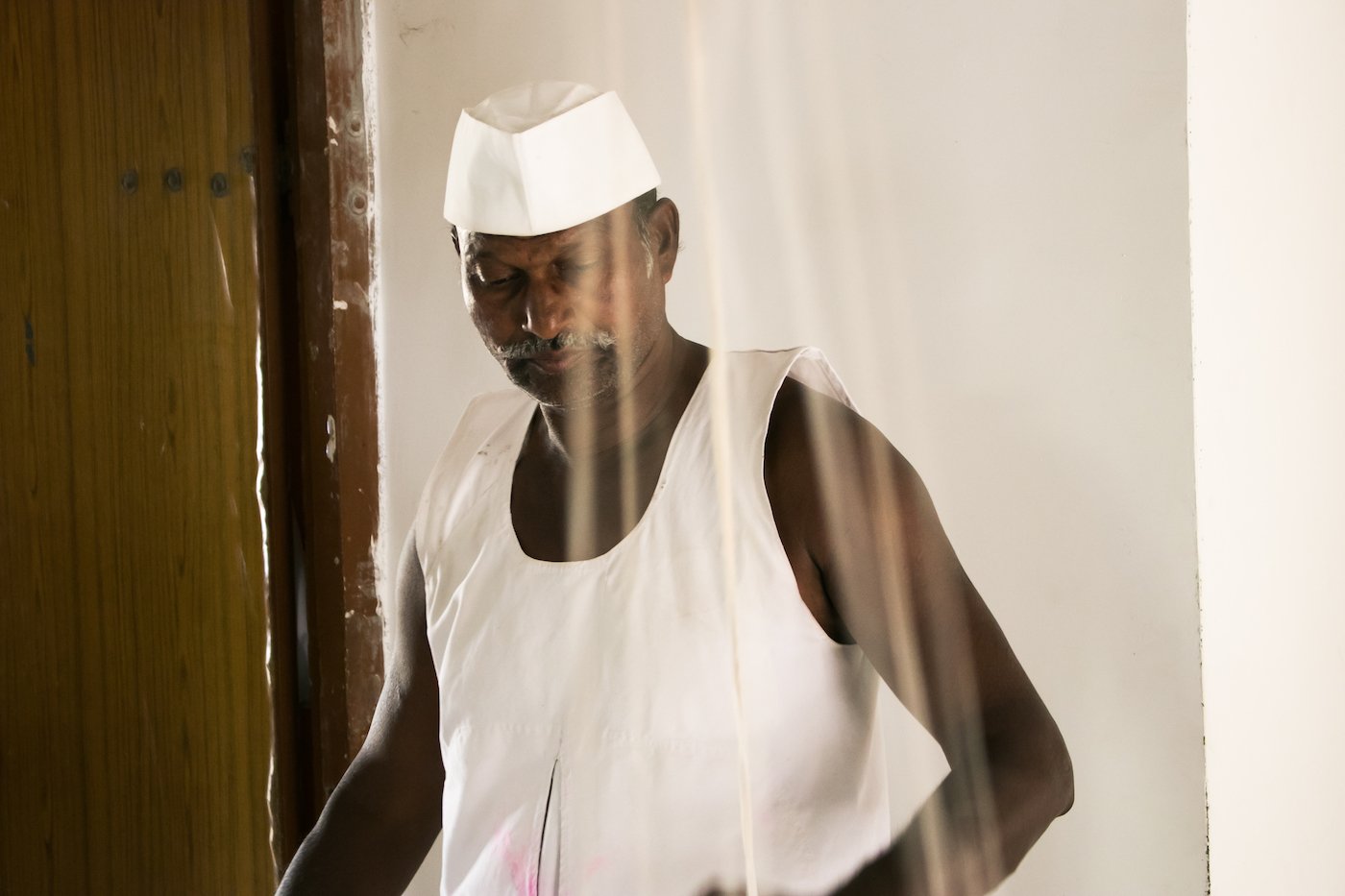 PHOTO • Sanket Jain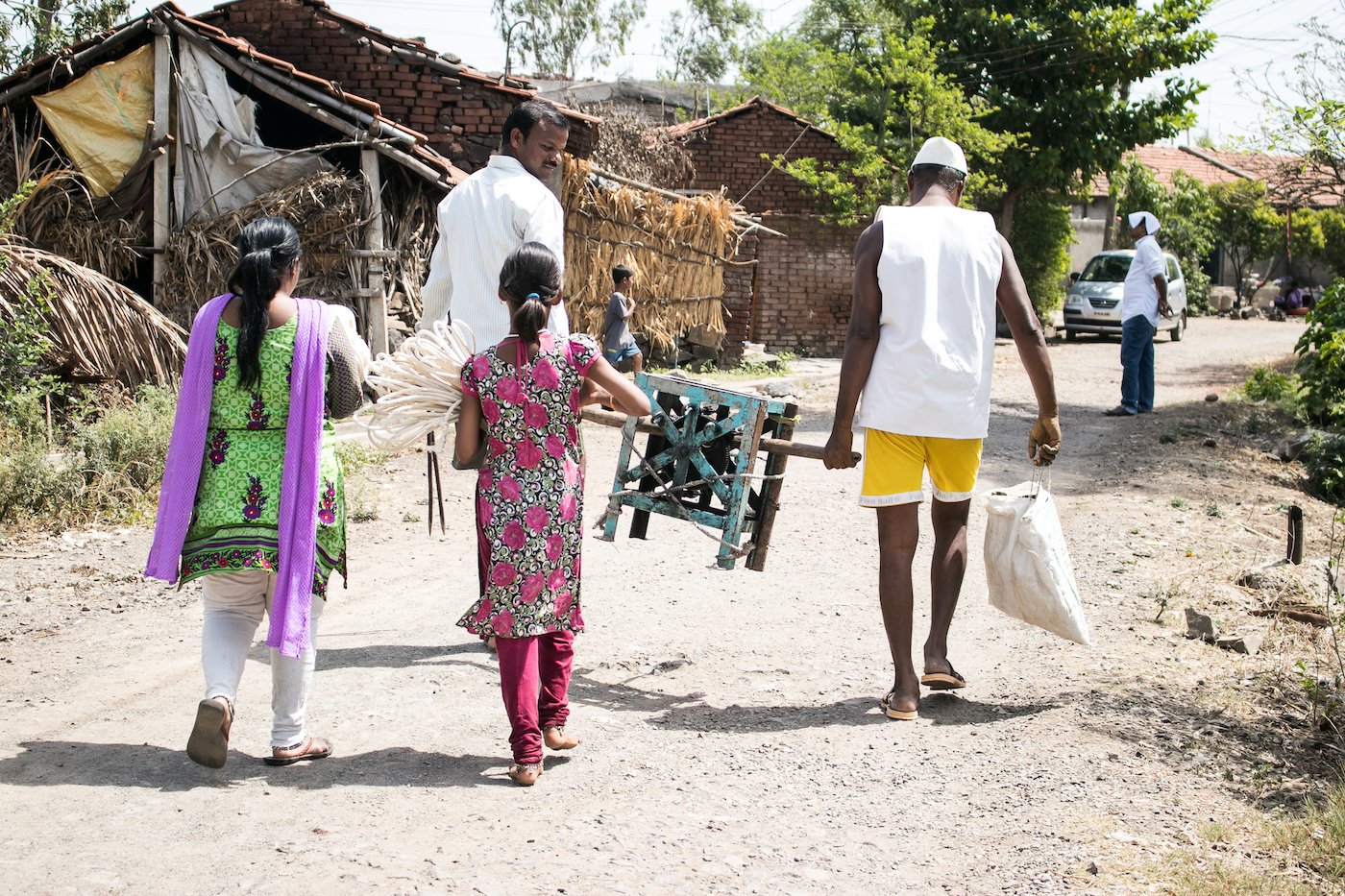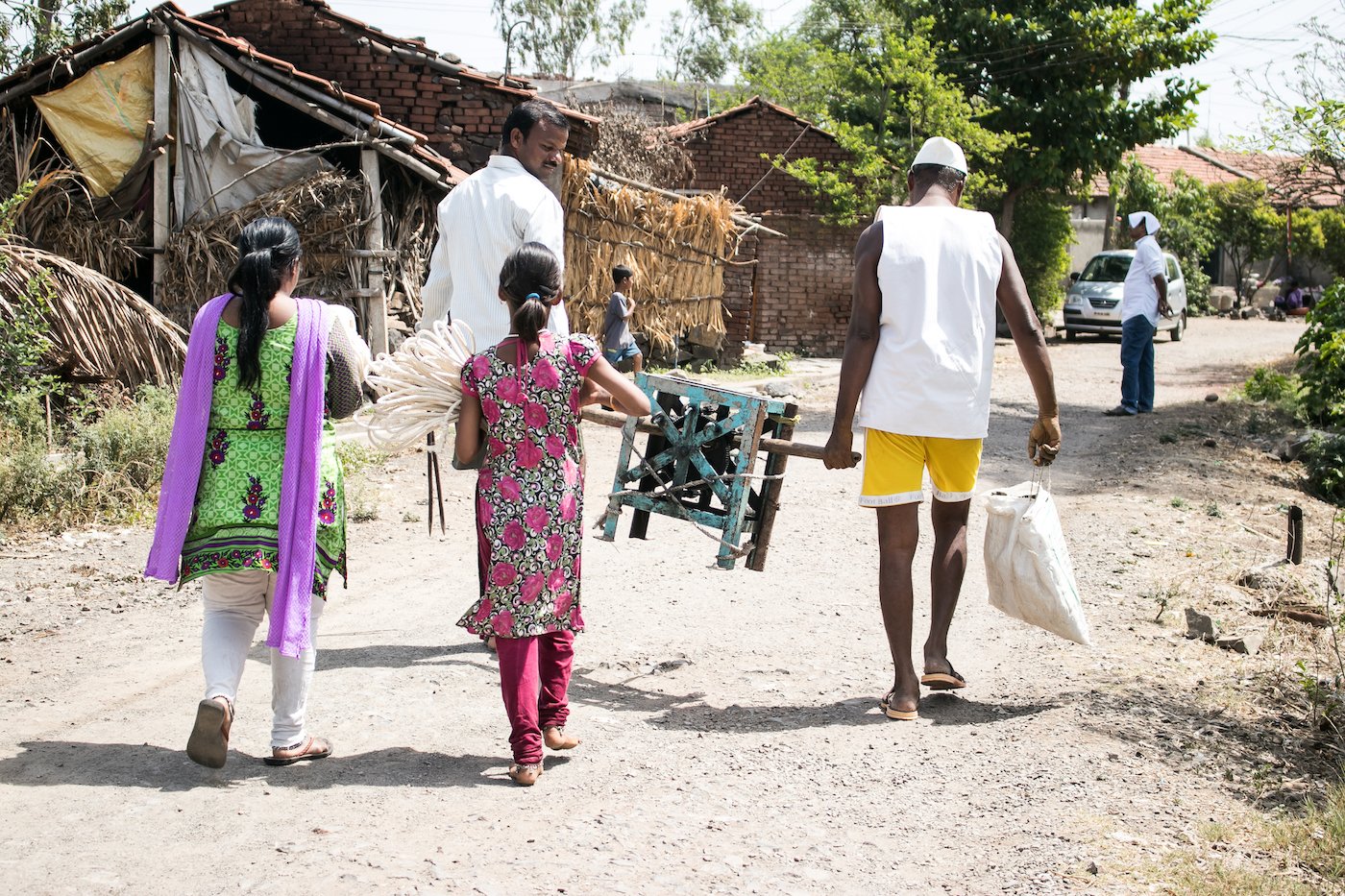 PHOTO • Sanket Jain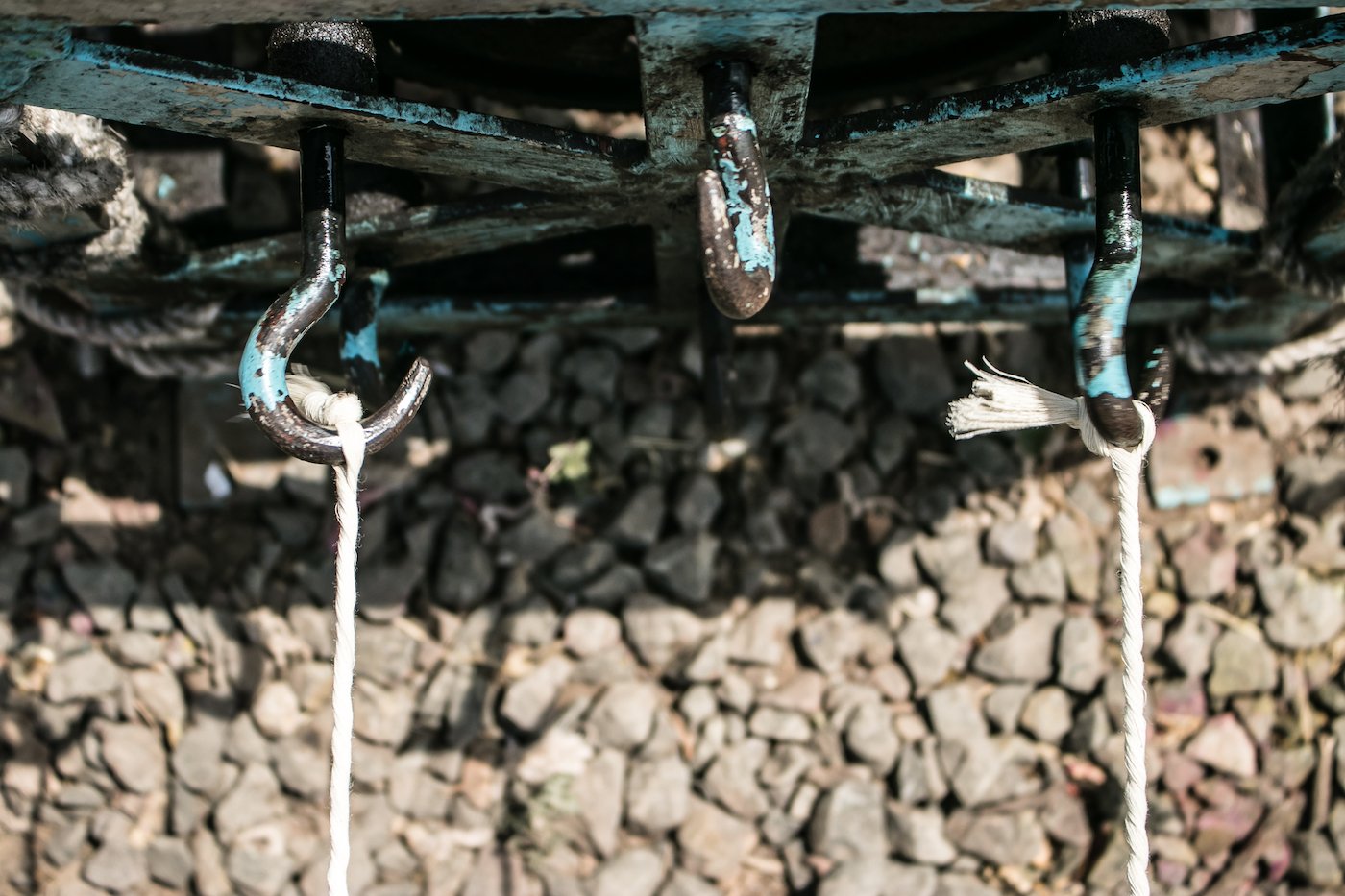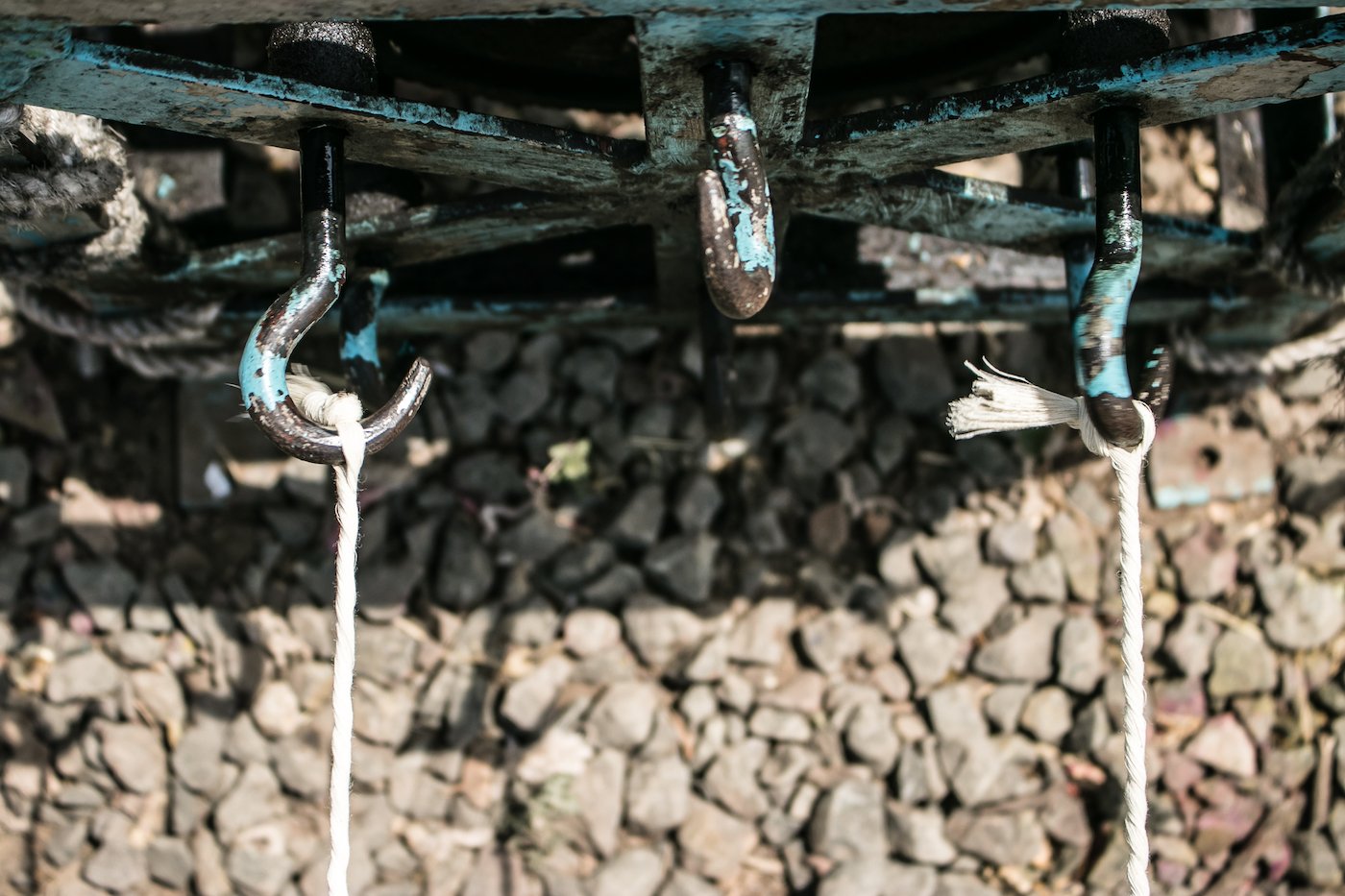 PHOTO • Sanket Jain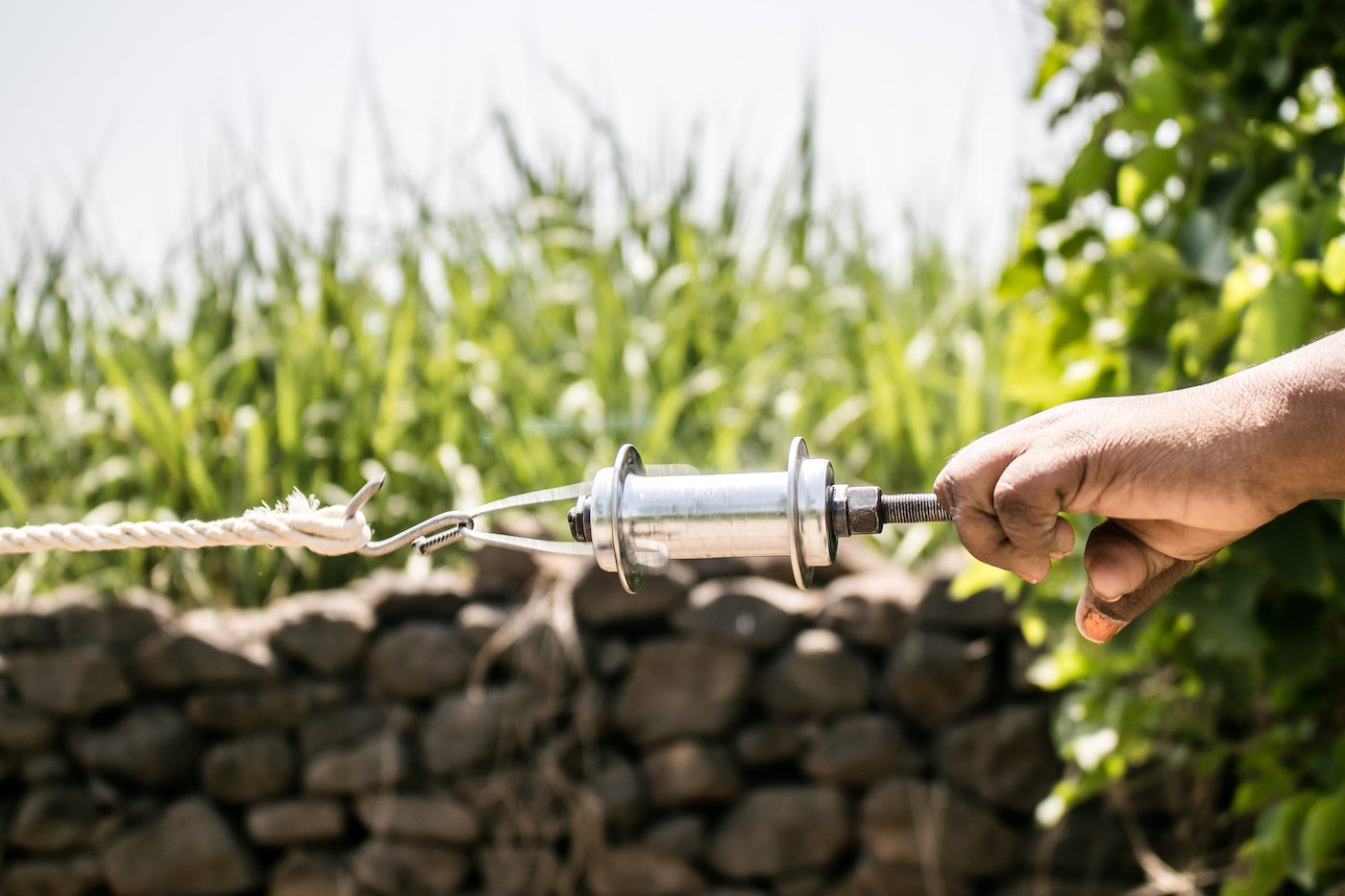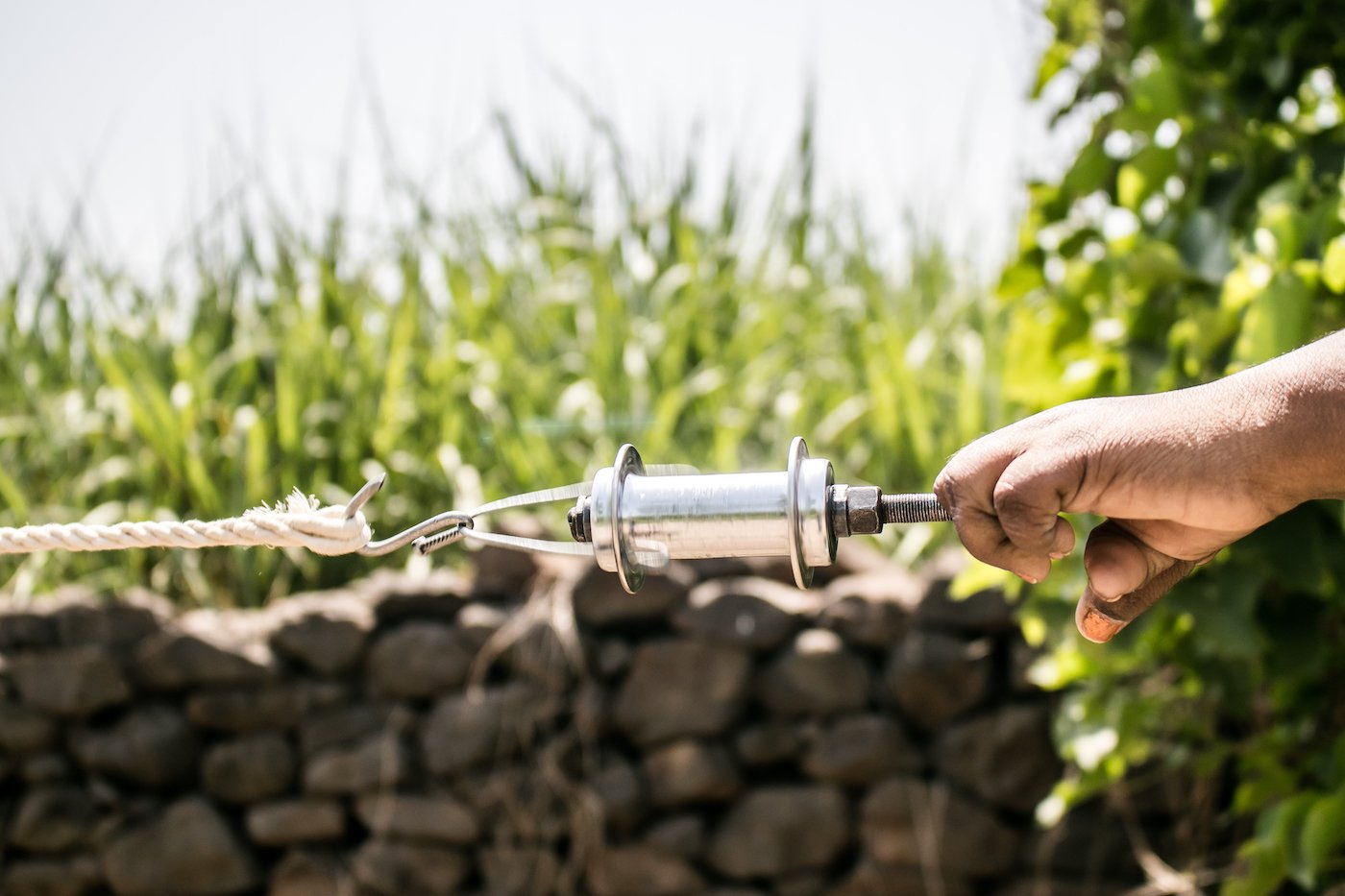 PHOTO • Sanket Jain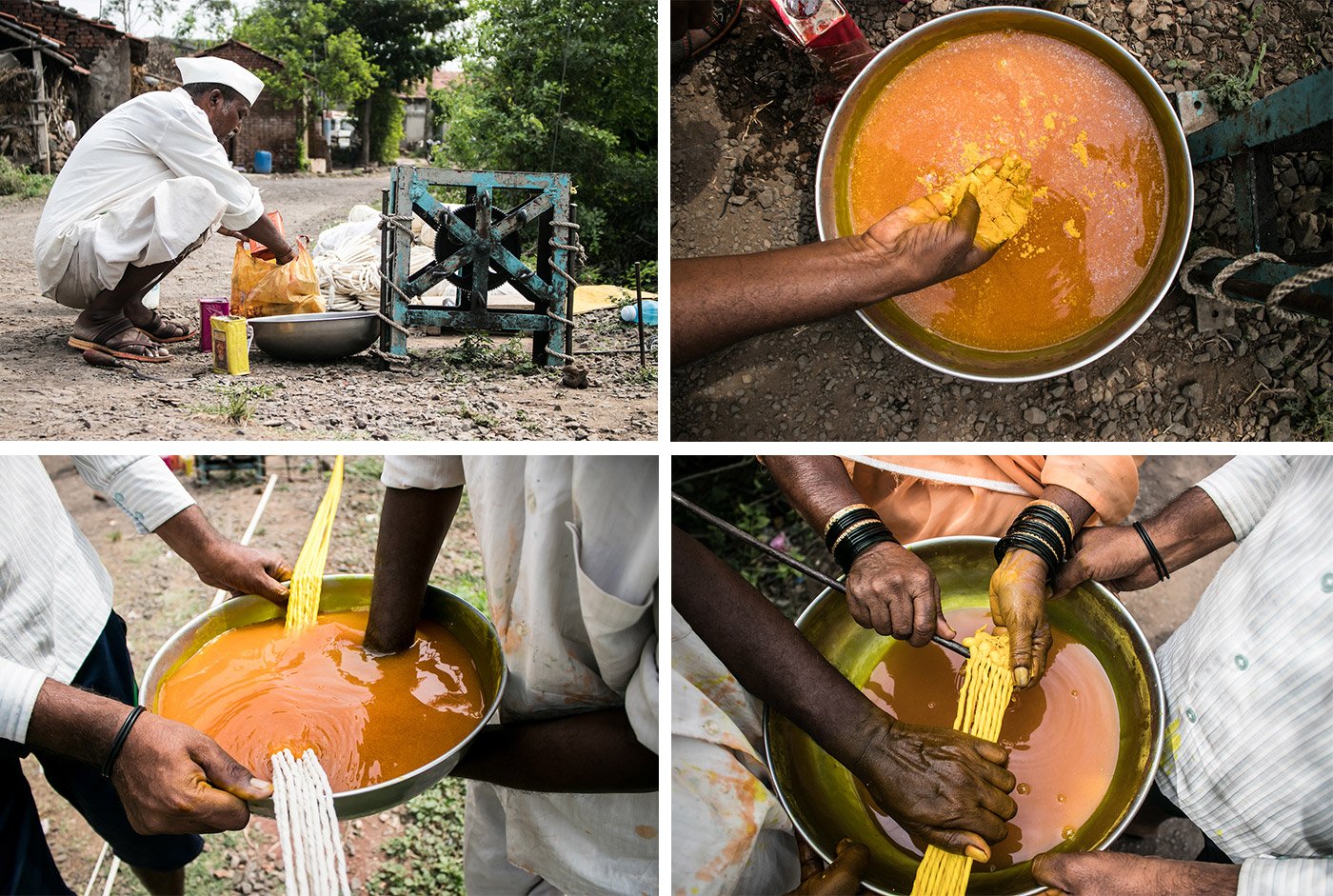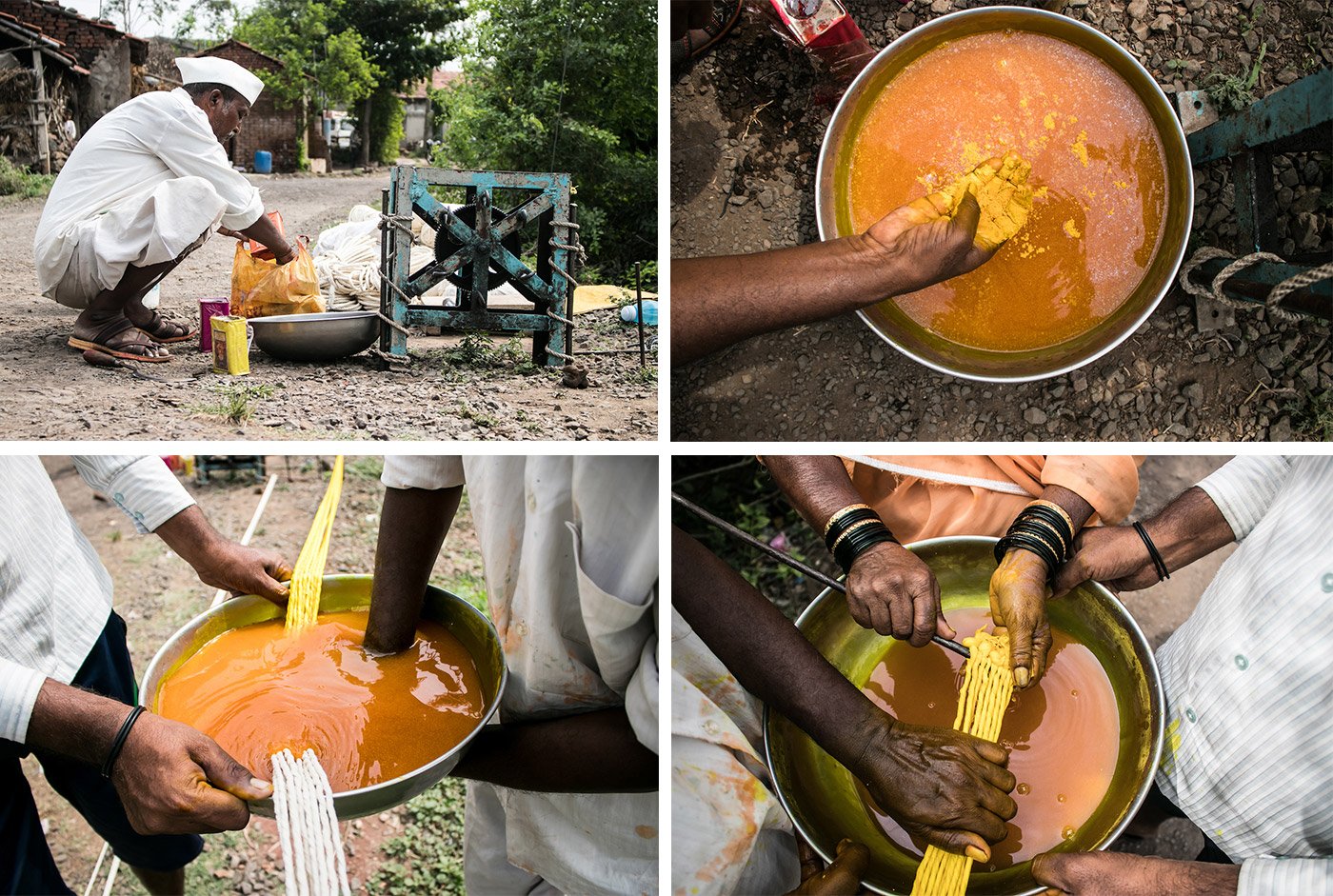 PHOTO • Sanket Jain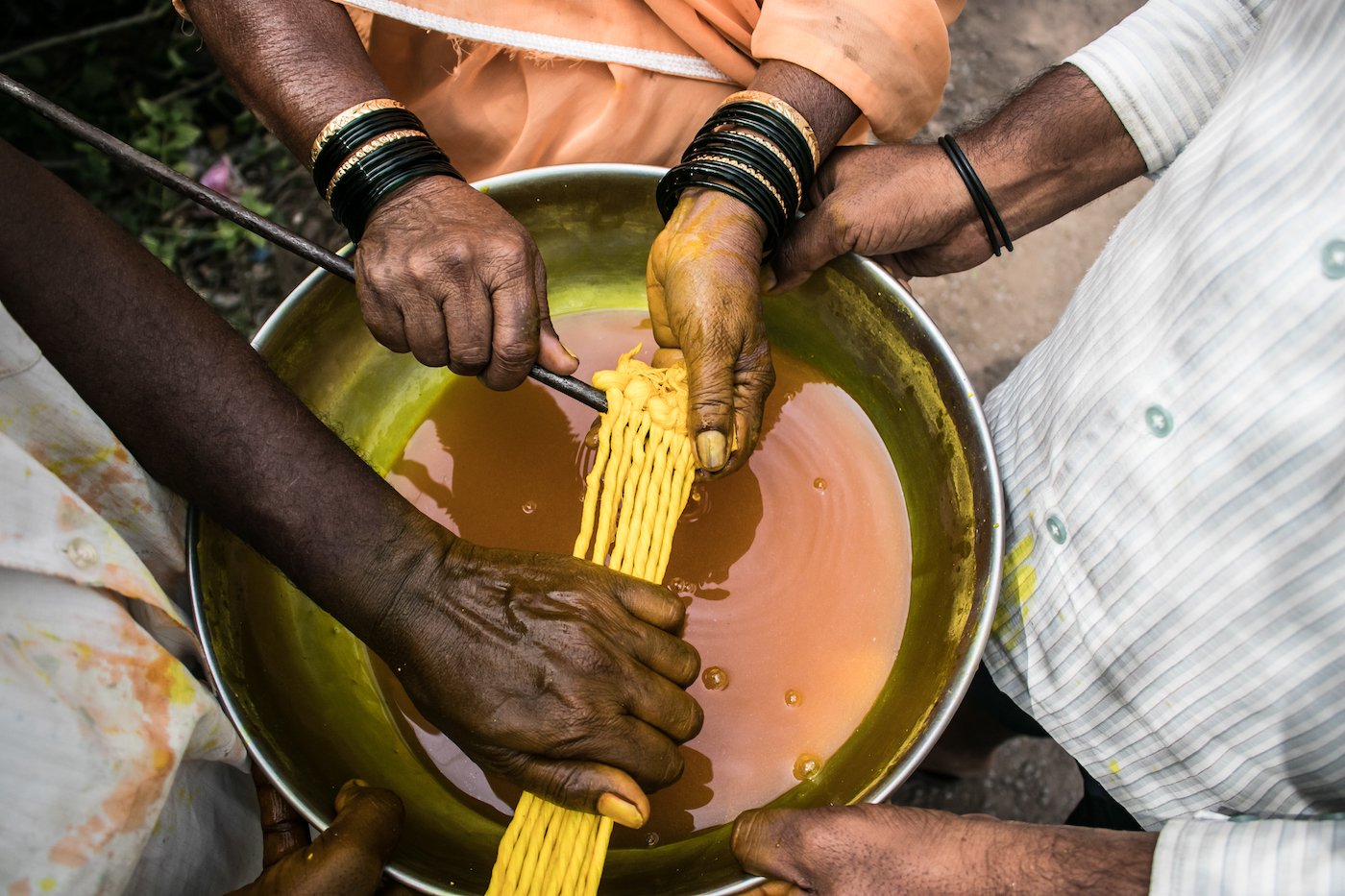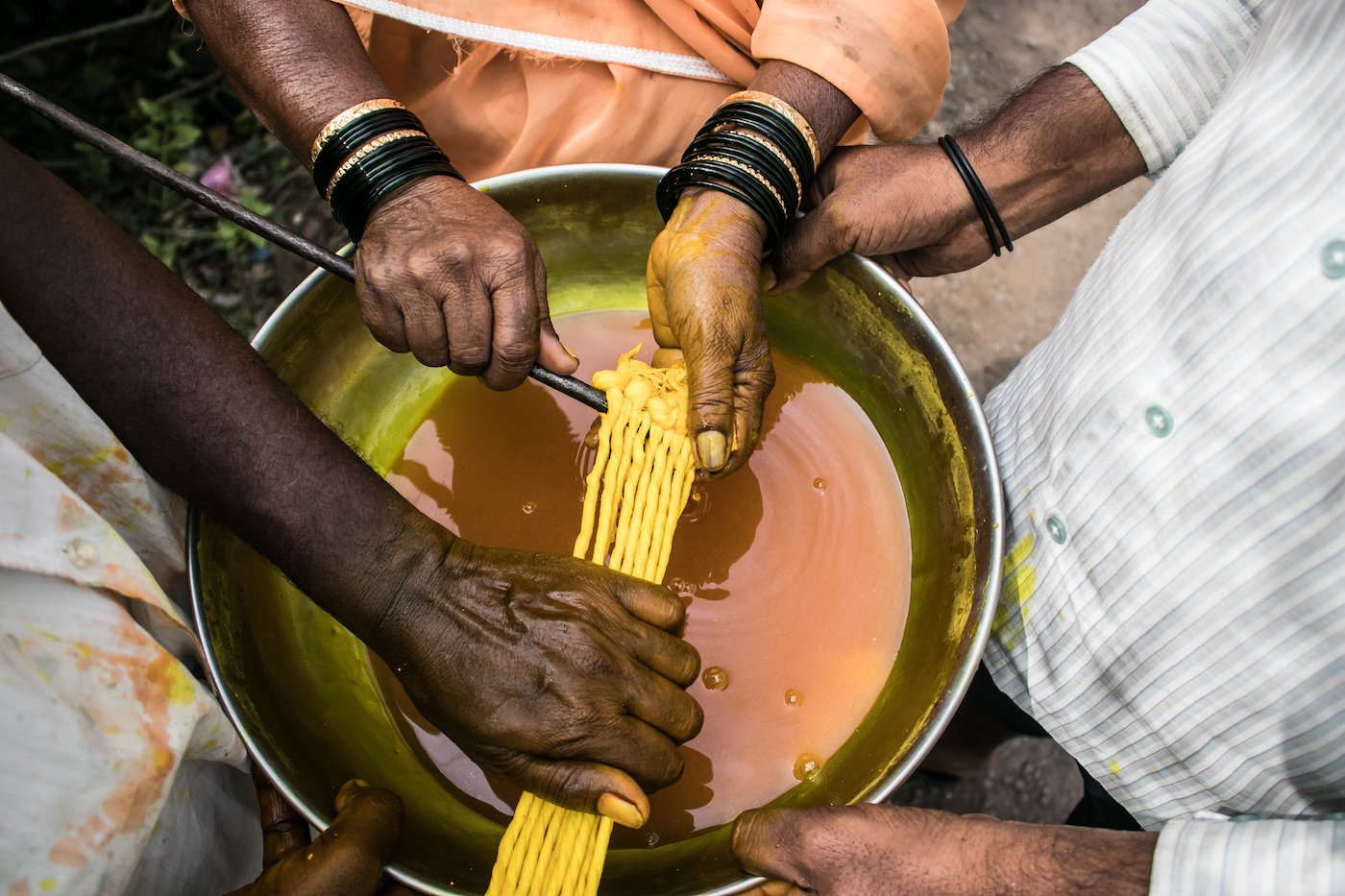 PHOTO • Sanket Jain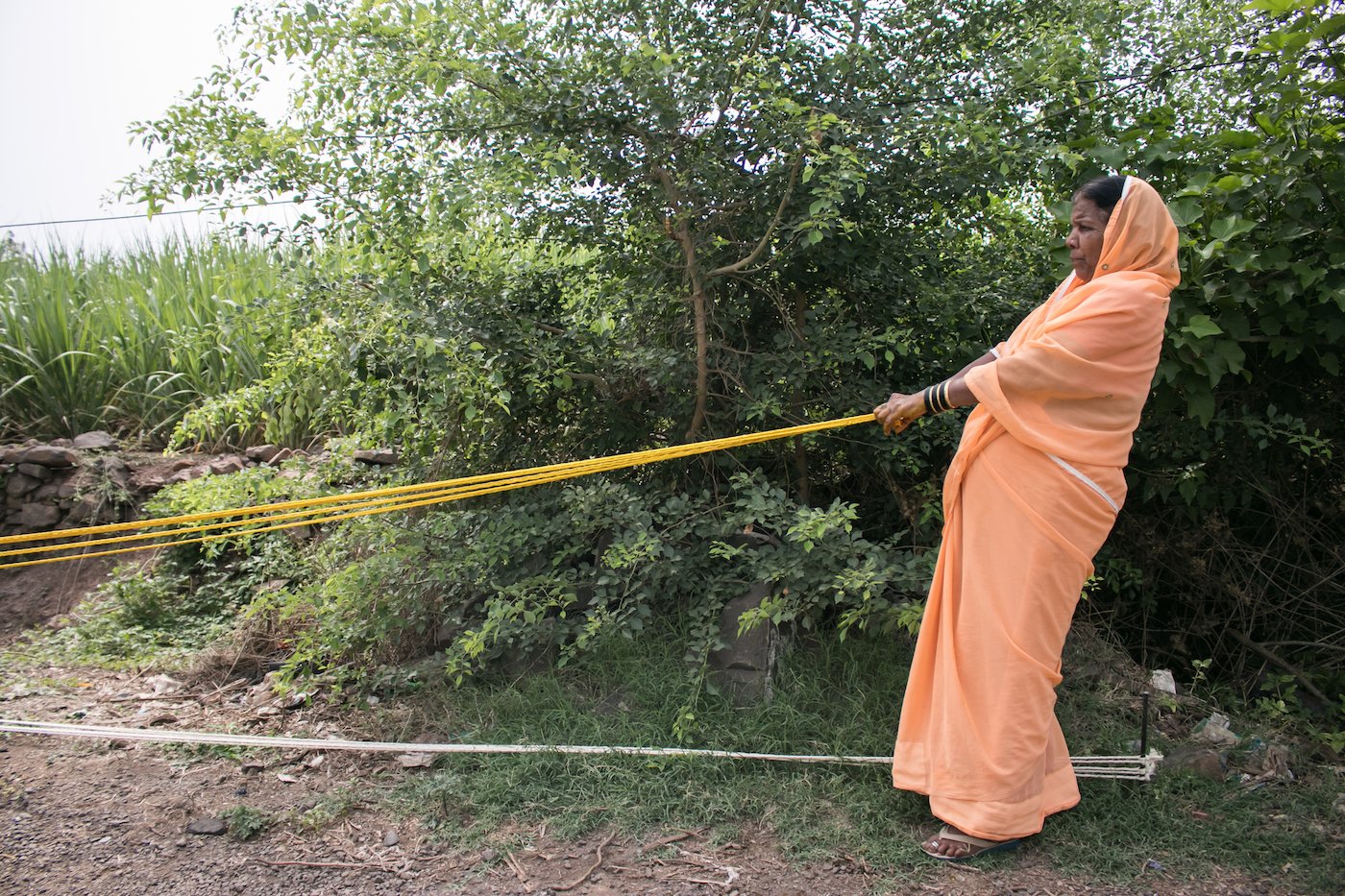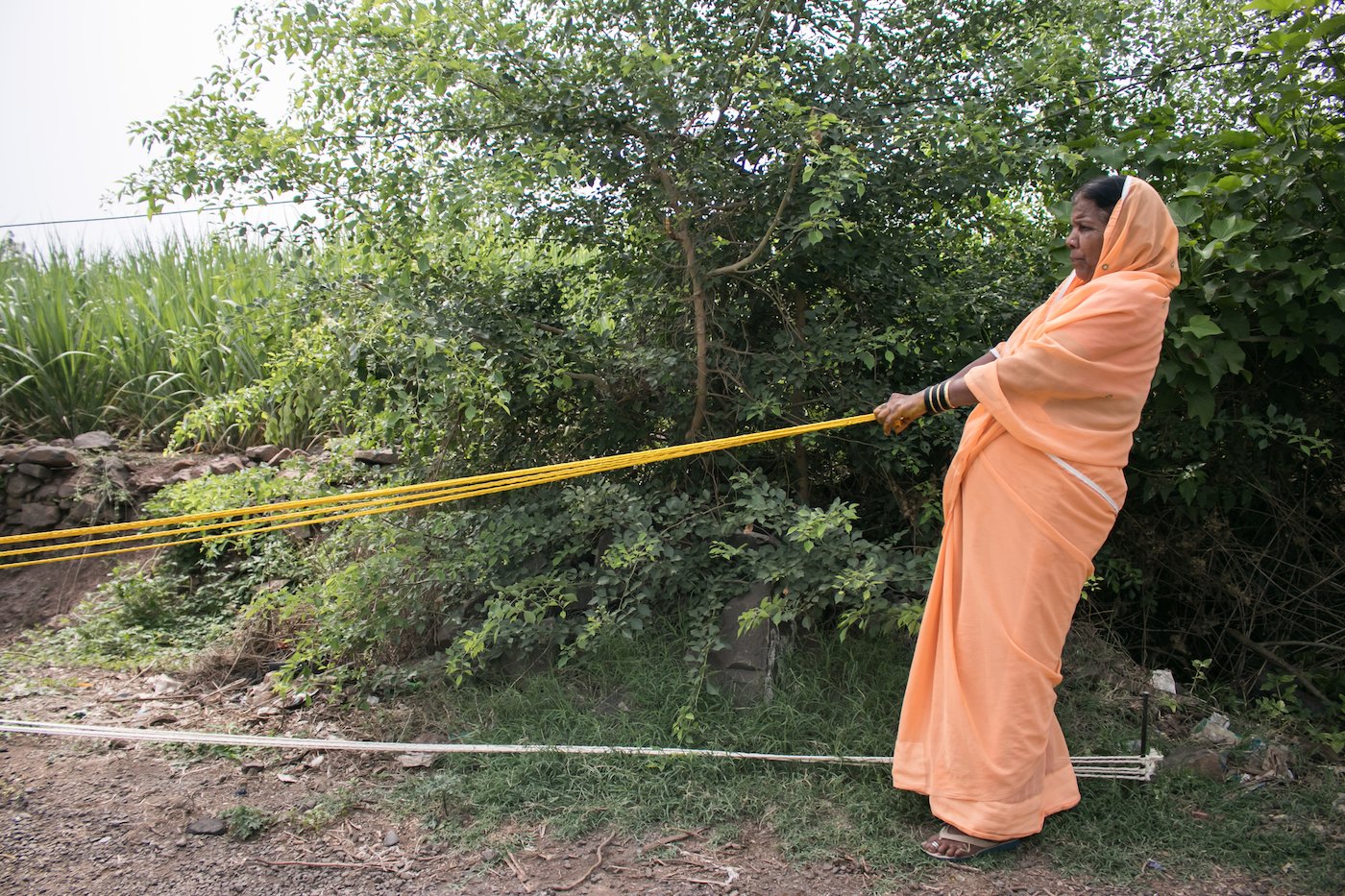 PHOTO • Sanket Jain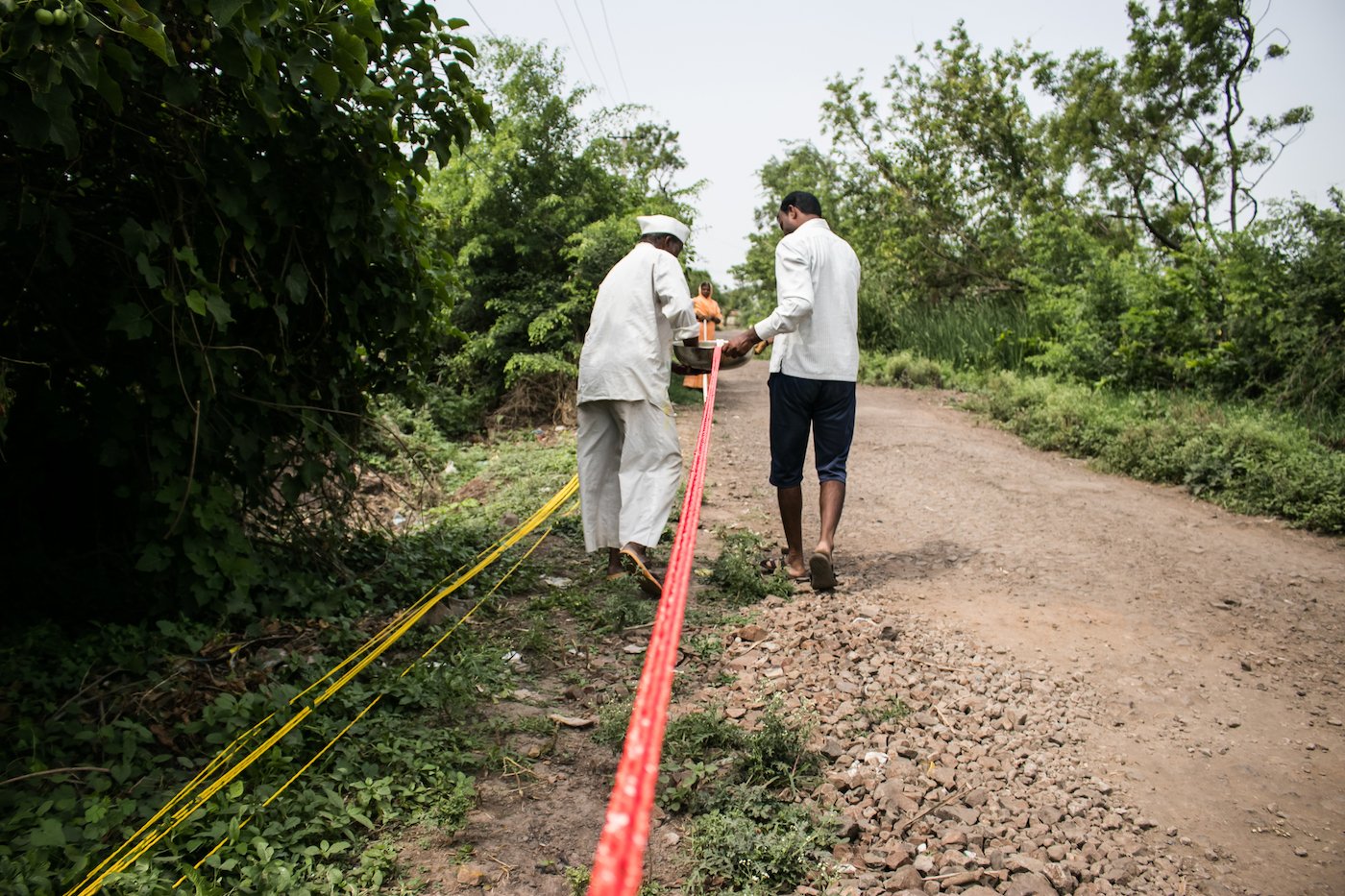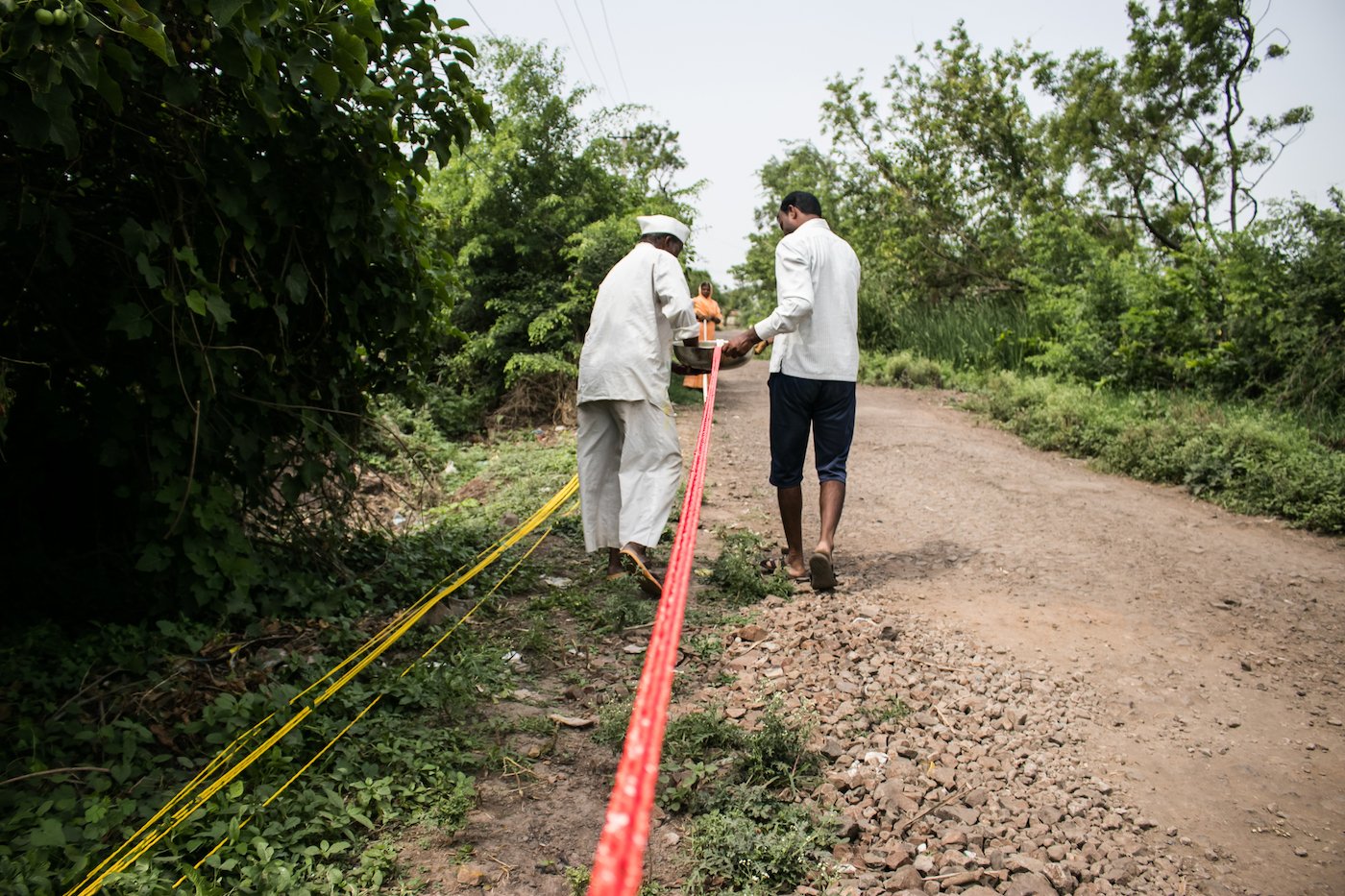 PHOTO • Sanket Jain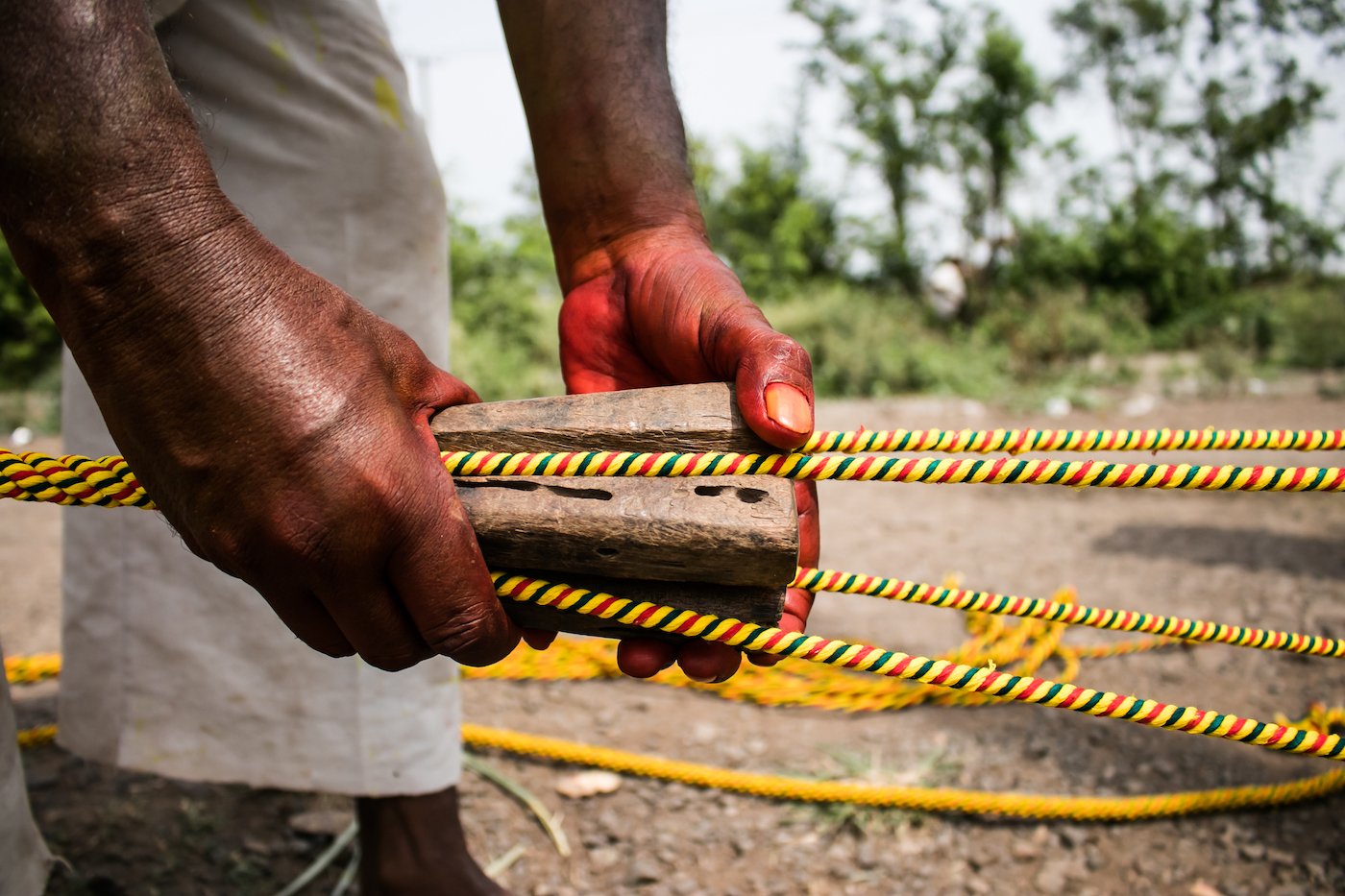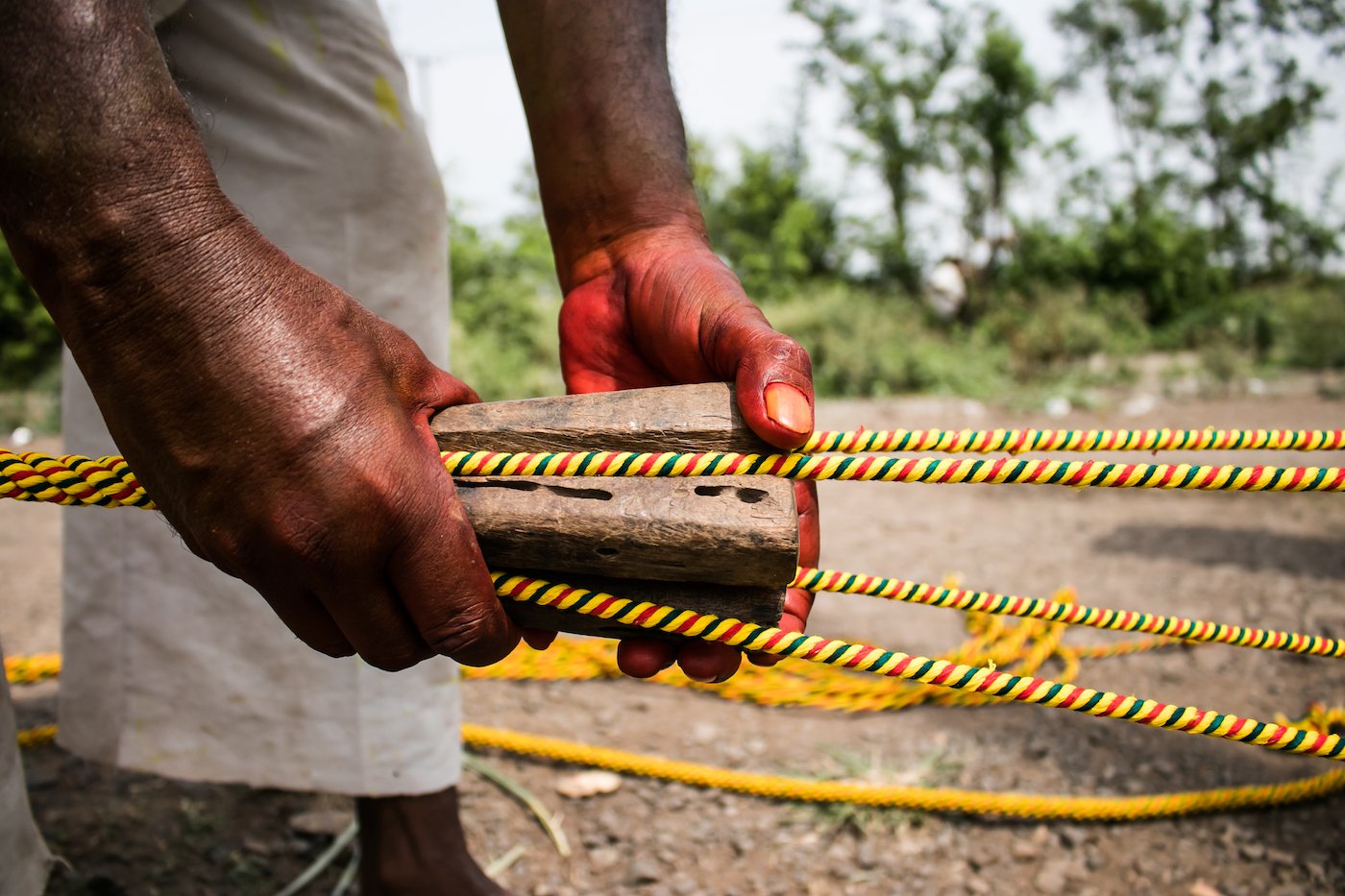 PHOTO • Sanket Jain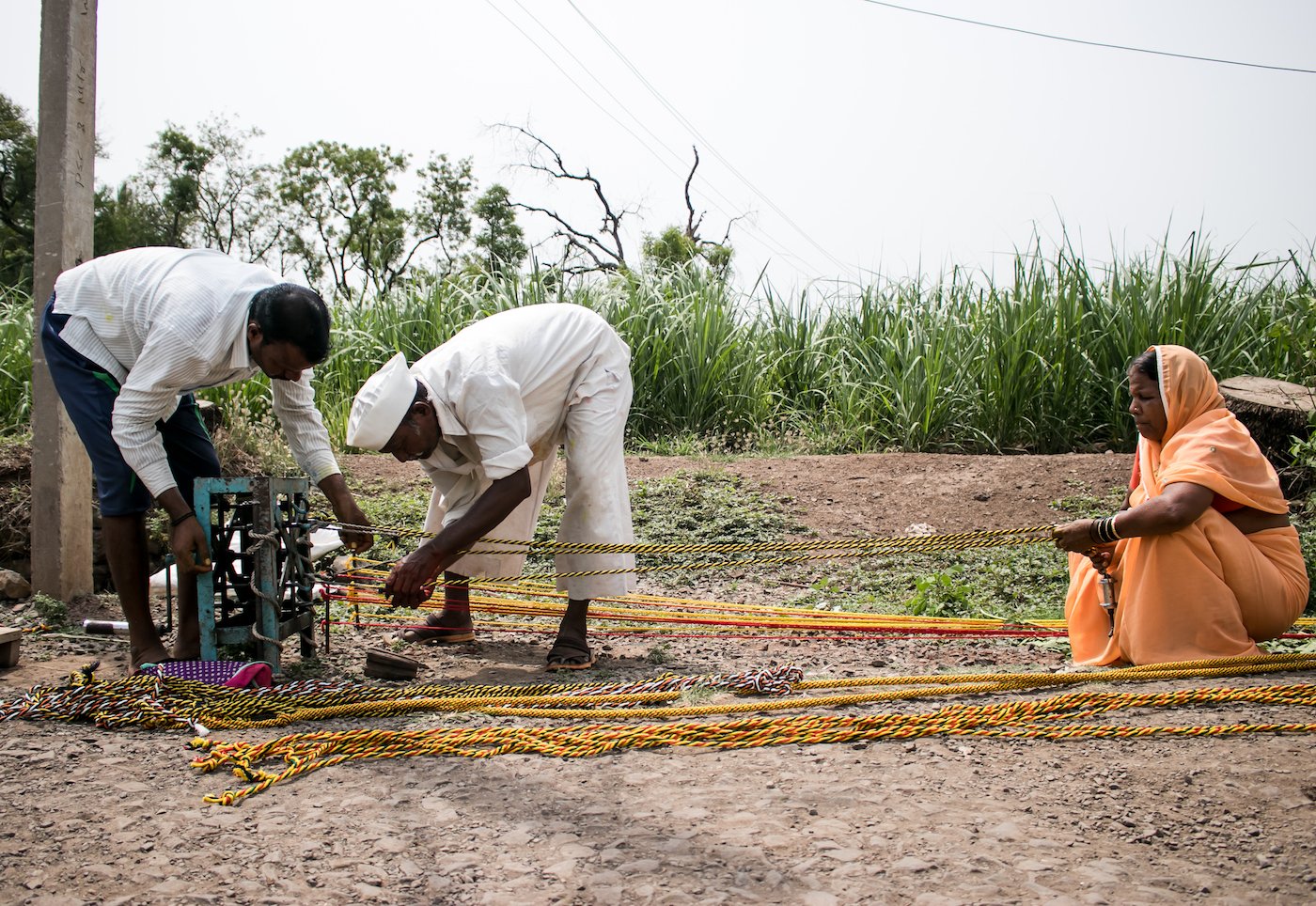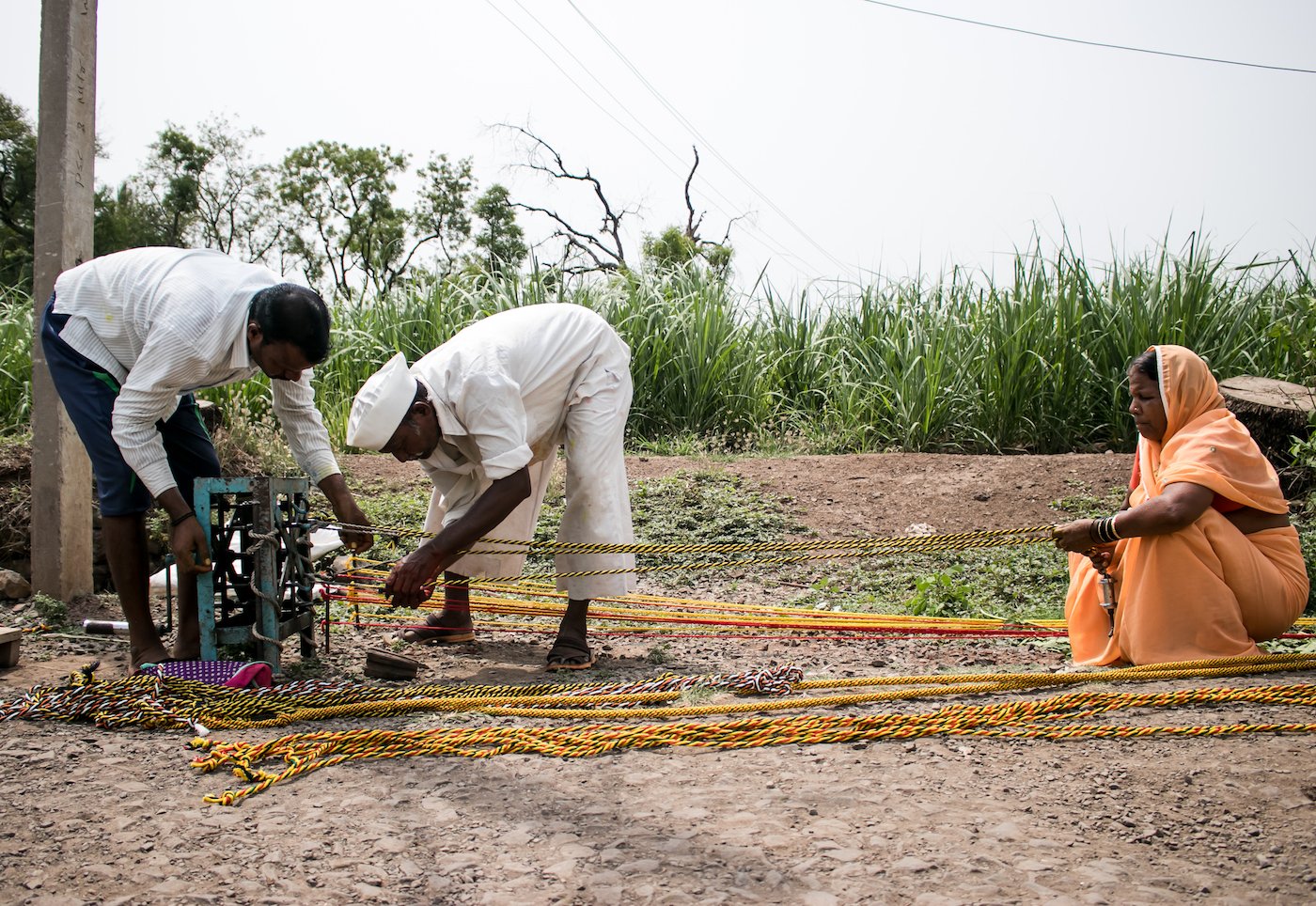 PHOTO • Sanket Jain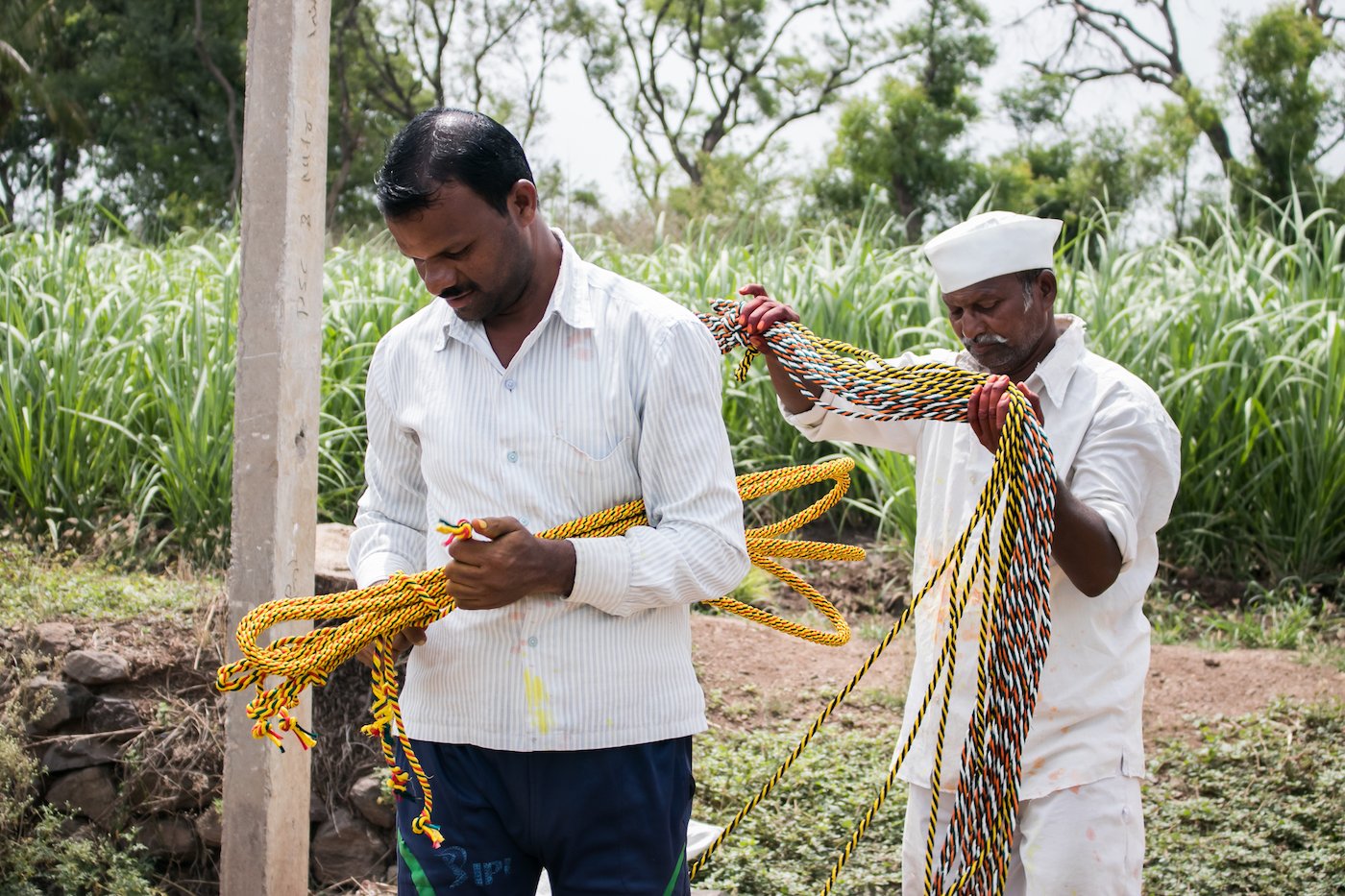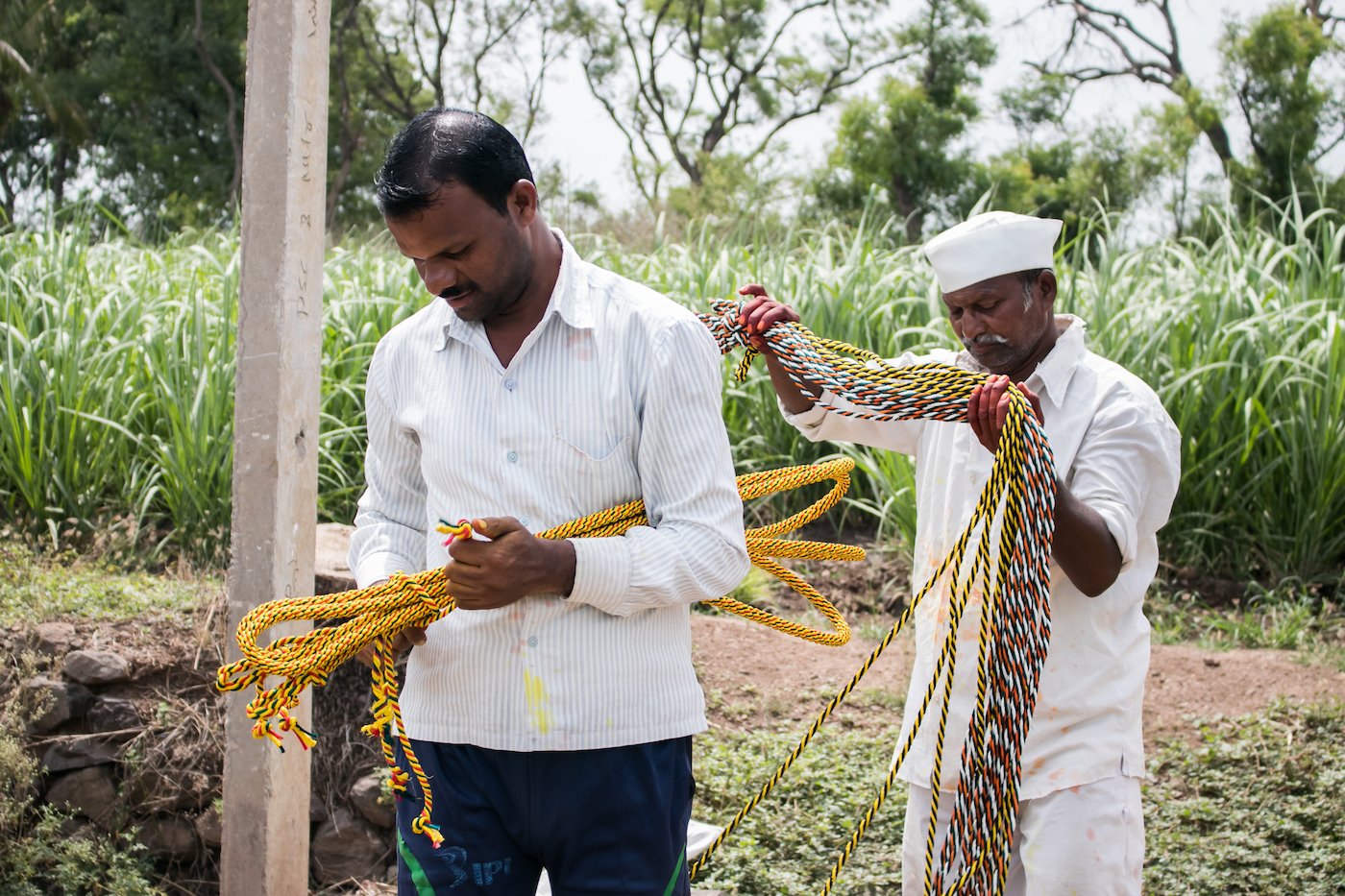 PHOTO • Sanket Jain