"I will die with a paana [spanner] in each hand," says Shamshuddin Mulla.  "Death will be my retirement!"
That may sound dramatic, but Shamshuddin has indeed spent a large portion of more than 70 years wielding a spanner and other tools. Using them to repair all kinds of engines – water pumps, borewell pumps, mini excavators, diesel engines and many others.
His expertise in bringing all this faltering or silent farmland machinery to life is in high demand in the villages of Karnataka's Belgaum district and Kolhapur district in Maharashtra. "People call me only," he says, with a hint of pride.
Farmers and other clients come to Shamshuddin seeking his signature technique to diagnose a mechanical problem. "I just ask the operator to rotate the handle and from that I can identify what's wrong with the engine," he explains.
Then the real work starts. It takes him eight hours to repair a troubled engine. "This includes the time from opening to reassembling," Shamshuddin says. "Today, the [engine] kits come with readymade materials, so it's become easier to repair them".
But countless hours of practice have gone into achieving his eight-hour average. Now 83, Shamshuddin estimates he has repaired more than 5,000 engines in 73 years – engines used for drawing water from the river, for extracting oil from groundnuts and oilseeds, moving stones from construction sites and wells, and for various other purposes.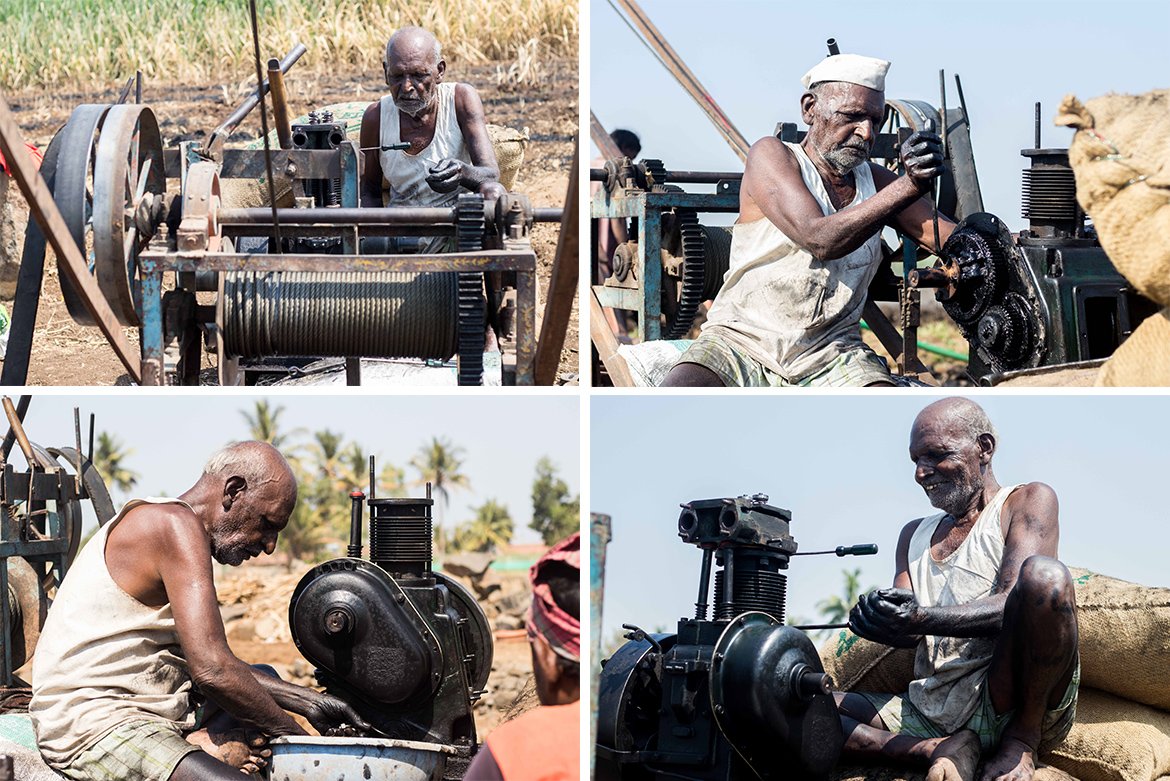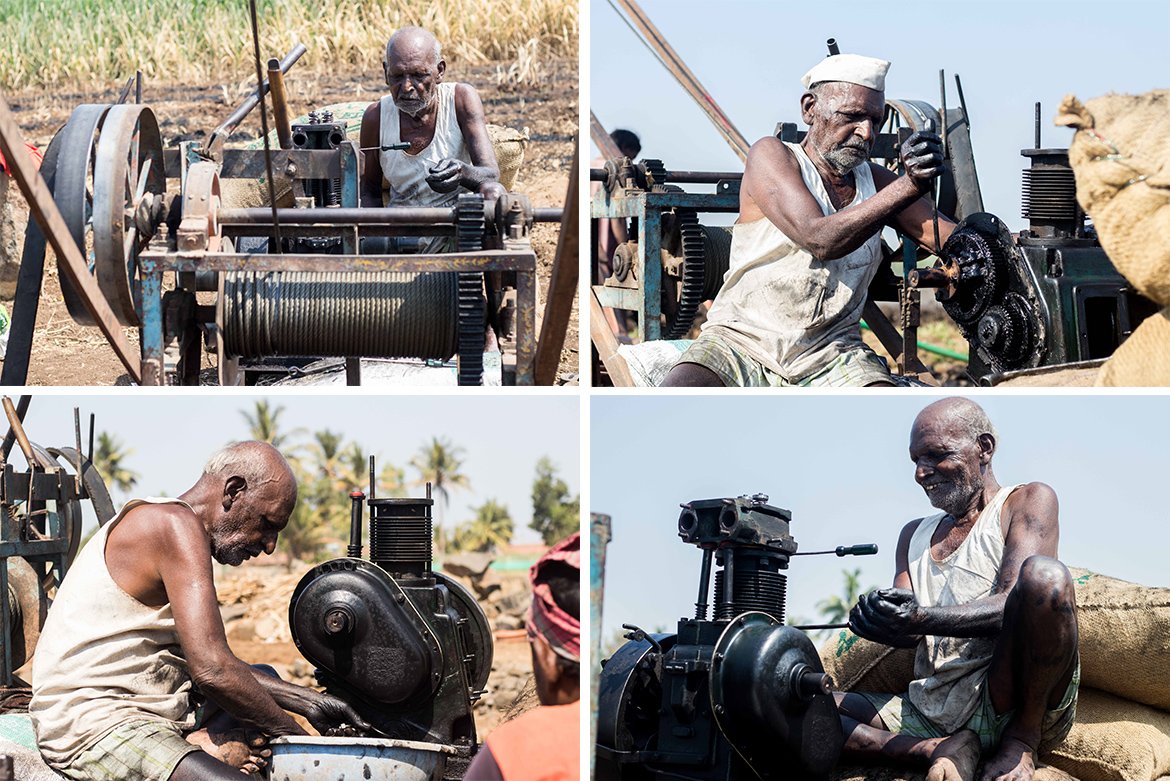 PHOTO • Sanket Jain
It is difficult, he says, for many farmers to find skilled mechanics because the company-appointed technicians don't usually go to their villages. "It's expensive too to invite the company's mechanic," he adds. "And it takes them time to reach remote villages." But Shamshuddin can reach the ailing engine much faster. The farmers also consult him when younger technicians are unable to diagnose or repair the machines.

No wonder then that in his village, Barwad in Chikodi taluka of Belgaum district, Shamshuddin is known as Shama mistri , an expert mechanic. It's to this village that people carry their small silent engines to be brought to life, or from where Shamshuddin travels out to the fields and workshops where broken engines await his expert touch.
The engine-manufacturing companies value Shamshuddin's skills too. He can repair the machines manufactured by big companies like Kirloskar, Yanmar and Skoda, as well as several local companies. "They consult me on making improvements to the engines, and I always tell give them feedback," he says.
For example, engine handles were not sturdy and compact earlier. "People had to rotate the handle [crankshaft] several times, and this would hurt them and cause injuries. I advised some companies to improve the handles. Now many of them provide three gears instead of two," he says. This improves the balance, timing and movement of the handle.  Some of the companies with branches in Kolhapur district, he adds, invite him to their celebrations on occasions like Independence Day, Republic Day and the company's anniversary.
The months of March, April and May are the busiest for Shamshuddin, when he repairs around 10 engines every month – for a fee ranging from Rs. 500 to Rs. 2,000 for each repair job, depending on the complexity of the breakdown. "Before it rains, many farmers get wells drilled on their land, and that's when a lot of engines need repair," he explains. During the rest of the year, his repair work continues but the calls are less frequent.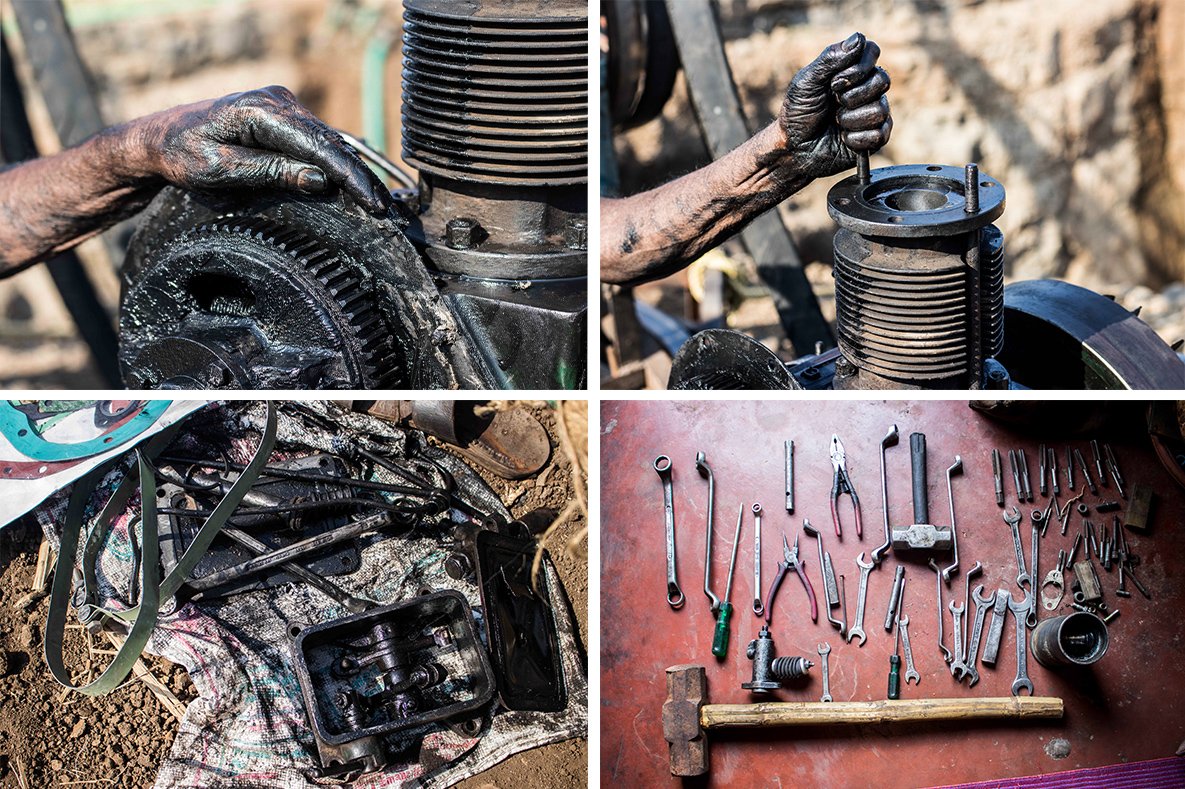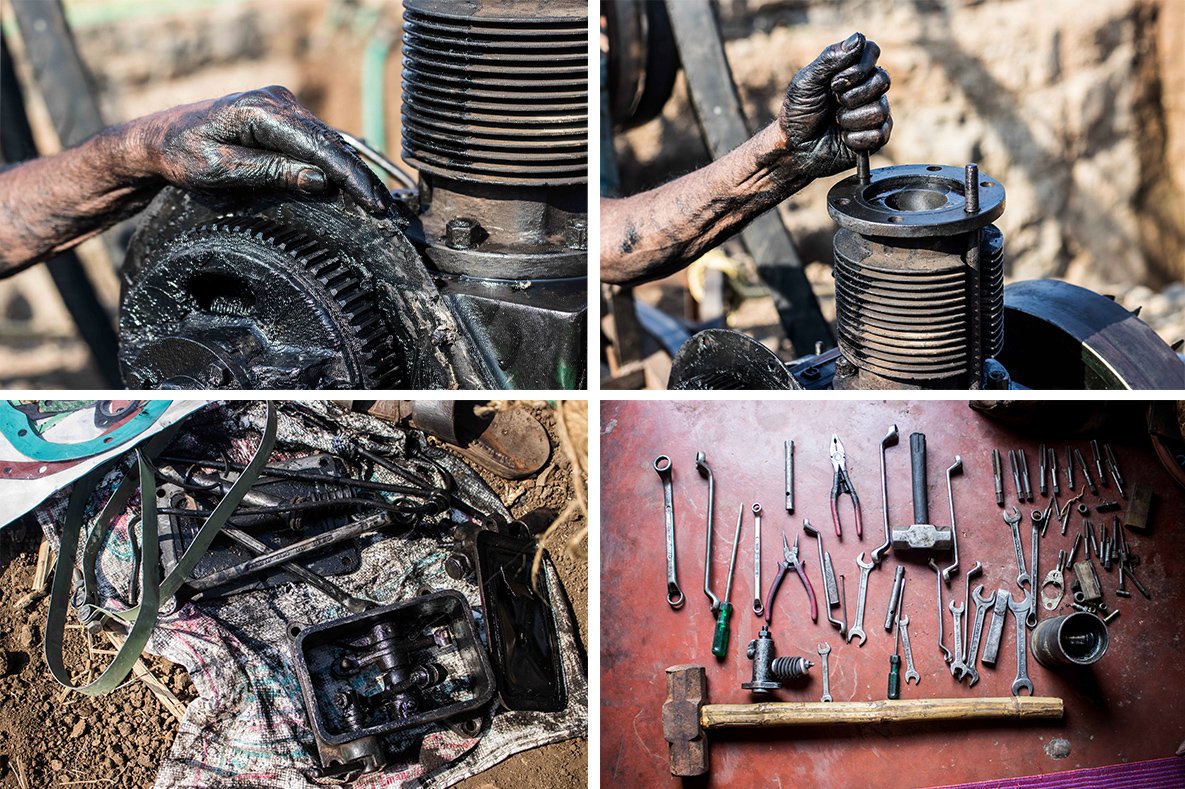 PHOTO • Sanket Jain
When he isn't away repairing engines, Shamshuddin looks after his two-acre farm and cultivates sugarcane. He was only about 7 or 8 years old when his father Appalal and mother Jannat, who were farmers, shifted to Barwad from Pattan Kodoli in Kolhapur's Hatkanangle taluka . To help with the family's earnings, at the age of around 10, in 1946, Shamshuddin started assisting a mechanic in Barwad. Ten hours of work fetched him Re. 1 every day. The family's poverty prevented him from studying beyond Class 1. "Had I completed my education, I would have been flying an airplane today," he says with a laugh.
Shamshuddin recalls going by bullock cart every fortnight to Hatkanangale village, where freight trains halted – around 30 kilometres from his village – to purchase diesel for engines in the mid-1950s. "Back then, diesel cost one rupee per litre, and I used to buy three barrels [a total of 600 litres] each time." Shamshuddin was known as 'Shama driver' in those days, whose job was to maintain the machines.
In 1958, a few mechanics from Kolhapur city came to Barwad to install an 18-horsepower engine for drawing water from the nearby Dudhganga river to the fields. Then 22, Shamshuddin carefully observed them at work to try and understand how an engine worked. "It required crude oil worth two rupees every day," he recalls. The engine malfunctioned the following year after getting submerged in the rising river water. The technicians were called back and Shamshuddin used the opportunity to polish his own skills. When the machine went under water again in 1960 (it was eventually replaced by a newer version), he  repaired the engine on his own. "From that day onward, my name was changed from 'Shama driver' to 'Shama mistri '," he says, proudly.

An incident in 1962 convinced Shamshuddin that it was the right time to further explore the world of engines. A farmer from Barwad had commissioned him to buy an engine for his field. "I went all the way to Ghunaki village [around 50 kilometres away] in Hatkanangle taluka to the company warehouse and brought the engine for Rs. 5, 000," he says. It took him 20 hours over three days to assemble it. "A mechanic from the company inspected it afterwards and said it was done perfectly," he recalls.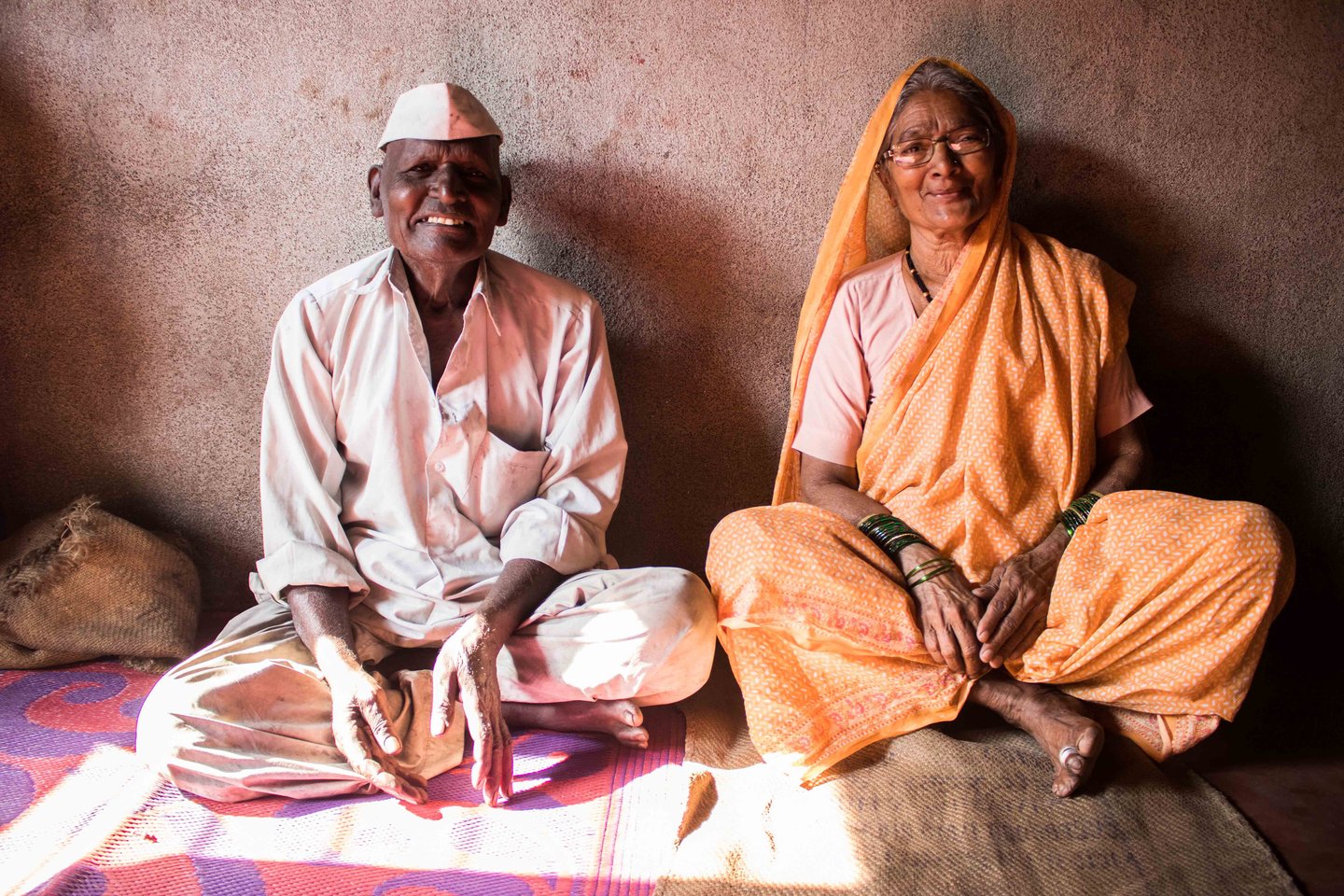 PHOTO • Sanket Jain
Over time, Shamshuddin's reputation as a skilled mechanic kept growing. He had by then worked as an apprentice to another mechanic for five years, earning Rs. 2 a day. When he started repairing engines on his own, his income went up to around Rs. 5 a day. He would travel on his bicycle to the nearby villages of Chikodi taluka in Belgaum (now Belagavi). Today, his customers contact him by phone and ferry him in their vehicles.

But the craft of repairing engines also has its risks. "Once [in the 1950s] I got hurt while working. You can still see the wounds on my back. They will never heal," Shamshuddin says. A few months ago, he went through an angioplasty procedure in a Kolhapur hospital. "The doctors asked him to rest for six months, but there is no one who can repair engines," says his wife, Gulshan. "Within two months, people started bothering him to come and repair their engines."
Gulshan, who is her mid-70s, helps with cultivating sugarcane on the family's two acres, and they sell the cane in the market. "He asks me to learn how to repair and even teaches it sometimes, but I am not interested in it much. For me, agriculture is better than repairing machines," she says, laughing.
Their sons have not taken to Shamshuddin's craft either. (He and Gulshan don't have any daughters). The eldest, Maula, 58, has an electric motor shop in Barwad. Isaq, in his mid-50s, helps look after the farm. Their youngest son, Sikandar, died about a decade ago.
"I went out, observed people and learned this art," Shamshuddin says with a touch of sadness. "We have the knowledge and resources in our home today, but no one even wants to touch an engine."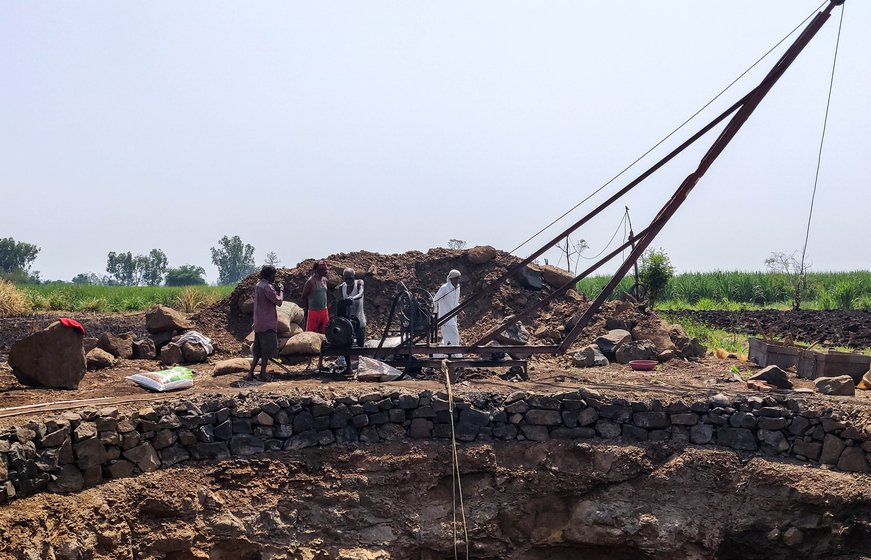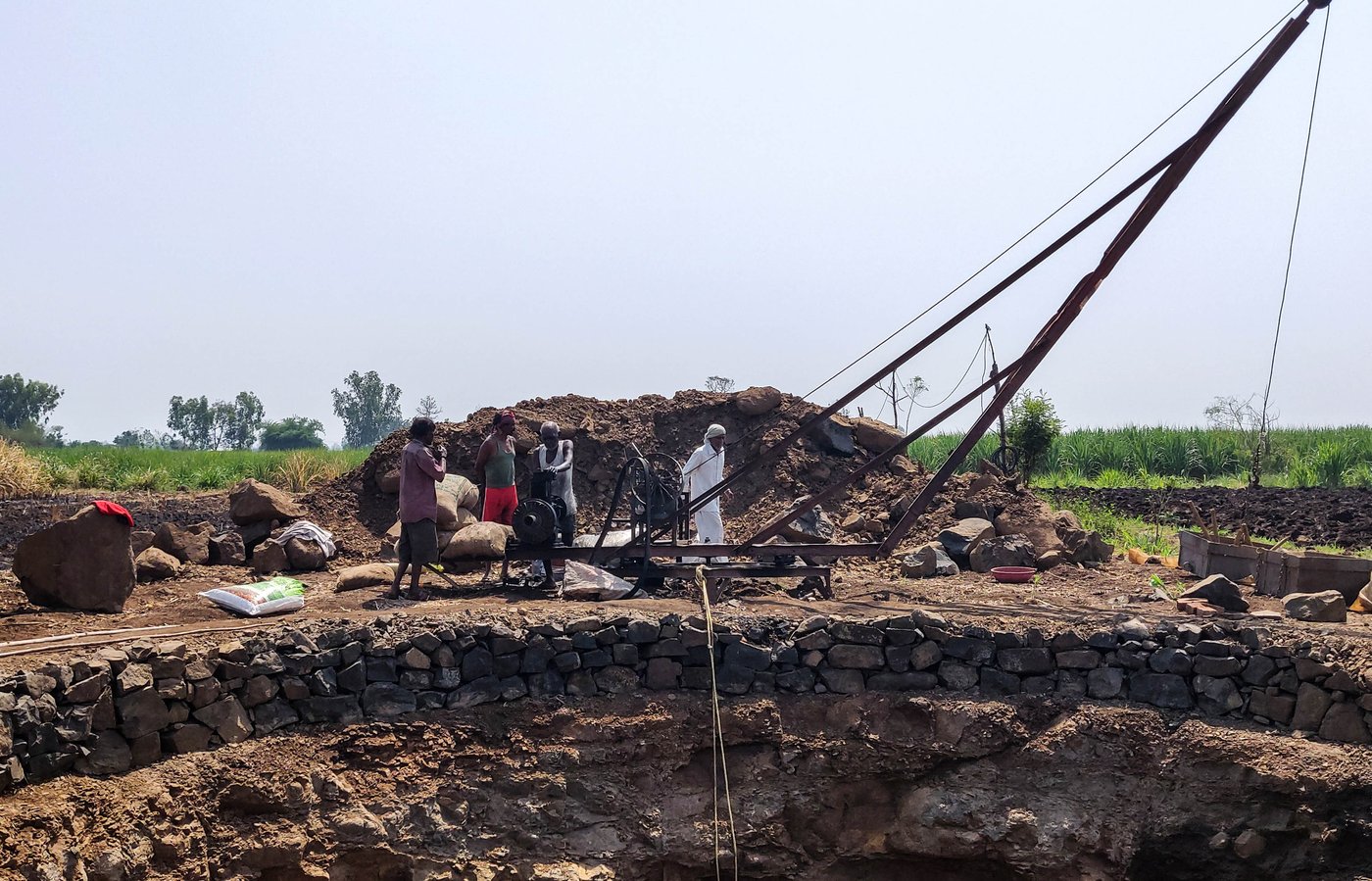 PHOTO • Sanket Jain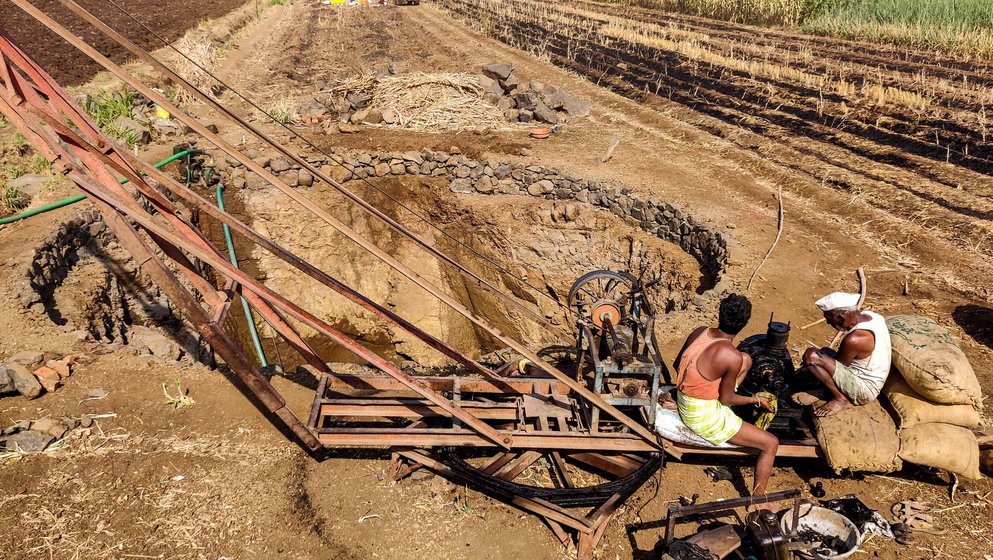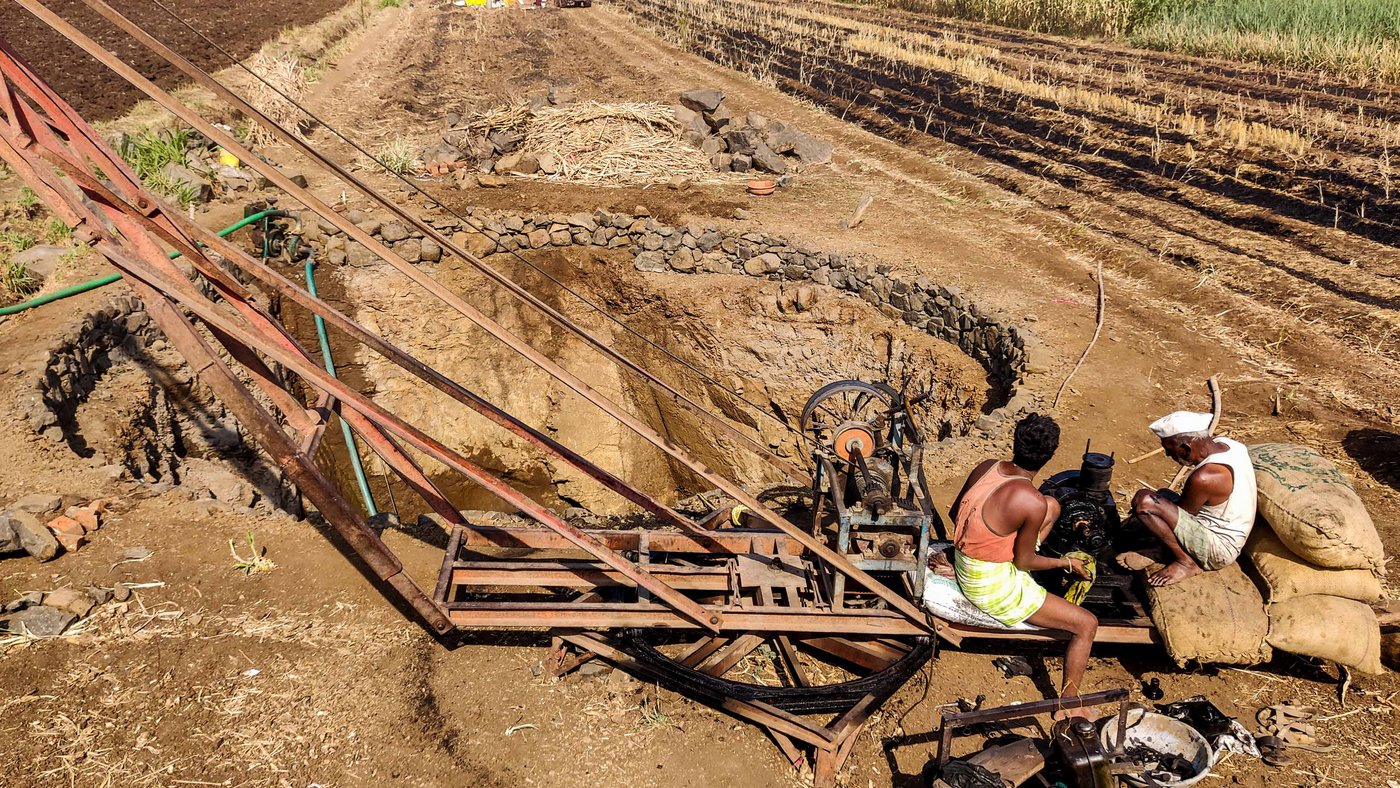 PHOTO • Sanket Jain
The situation is similar outside their house too. "No one wants to get their hands dirty with the kalakutt [black, grimy] engine oil. The younger generation calls it 'dirty work'. How will you repair an engine if you don't want to touch the oil?" he asks with a laugh. "Besides, people now have a lot of money, and if an engine doesn't work, they usually buy a new one."

Still, over the years, Shamshuddin has trained about 10 to 12 other mechanics from nearby villages. He is proud that they too can now easily repair engines, though none of them are as skilled as he is and occasionally seek his diagnosis of the problem.
When asked for advice for the younger generation, Shamshuddin smiles and says, "You should be passionate about something. You have to love what you do. I love engines, and that's what I spent my entire life on. From my childhood, I wanted to examine and repair engines, and I think I have achieved that dream."
This is when he  declares – "I will die with a paana (spanner) in each hand" – but then clarifies that those words are borrowed from a mentor mechanic he met when he was a teenager, whose passion for repairing engines Shamshuddin still recalls. "He would travel hundreds of kilometers for this work," he says." The mentor [whose name Shamshuddin can't fully recall] had told him once about dying with a spanner in his hands. "It inspired me, and that's why I work even at the age of 83. Death will be my retirement!" reiterates Shama mistri .