It was the morning before Diwali in early November, 2018. Around 30-40 troupes of musicians from western Odisha had gathered at the Budha Talaab square in Raipur. From their attire and instruments, I could tell that they must be from Balangir, Kalahandi or Nuapada districts. They were all from the Ganda community, a Scheduled Caste.
Their performances – locally called gana-baja – are a popular folk music form in Odisha. The troupes have different beats or genres for different occasions like marriages, pujas and other celebrations. Around 5-10 musicians – traditionally, only men – make a troupe, each carrying traditional instruments like the dhap, dhol, jhanj, mahuri, nishan and tasha .
I asked the musicians in the Kosli (or Sambalpuri) language of western Odisha who they were waiting for. Hearing me speak, Benudhar Chhura from Kandakhal village in Titlagarh tehsil of Balangir (or Bolangir) district, who has been coming here for nearly 30 years, replied, "We are waiting for the Raut-nacha parties. They will hire us for their dance."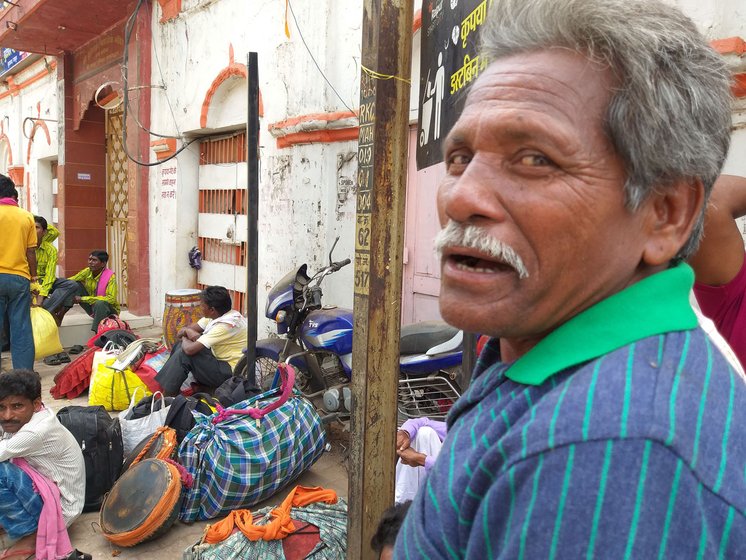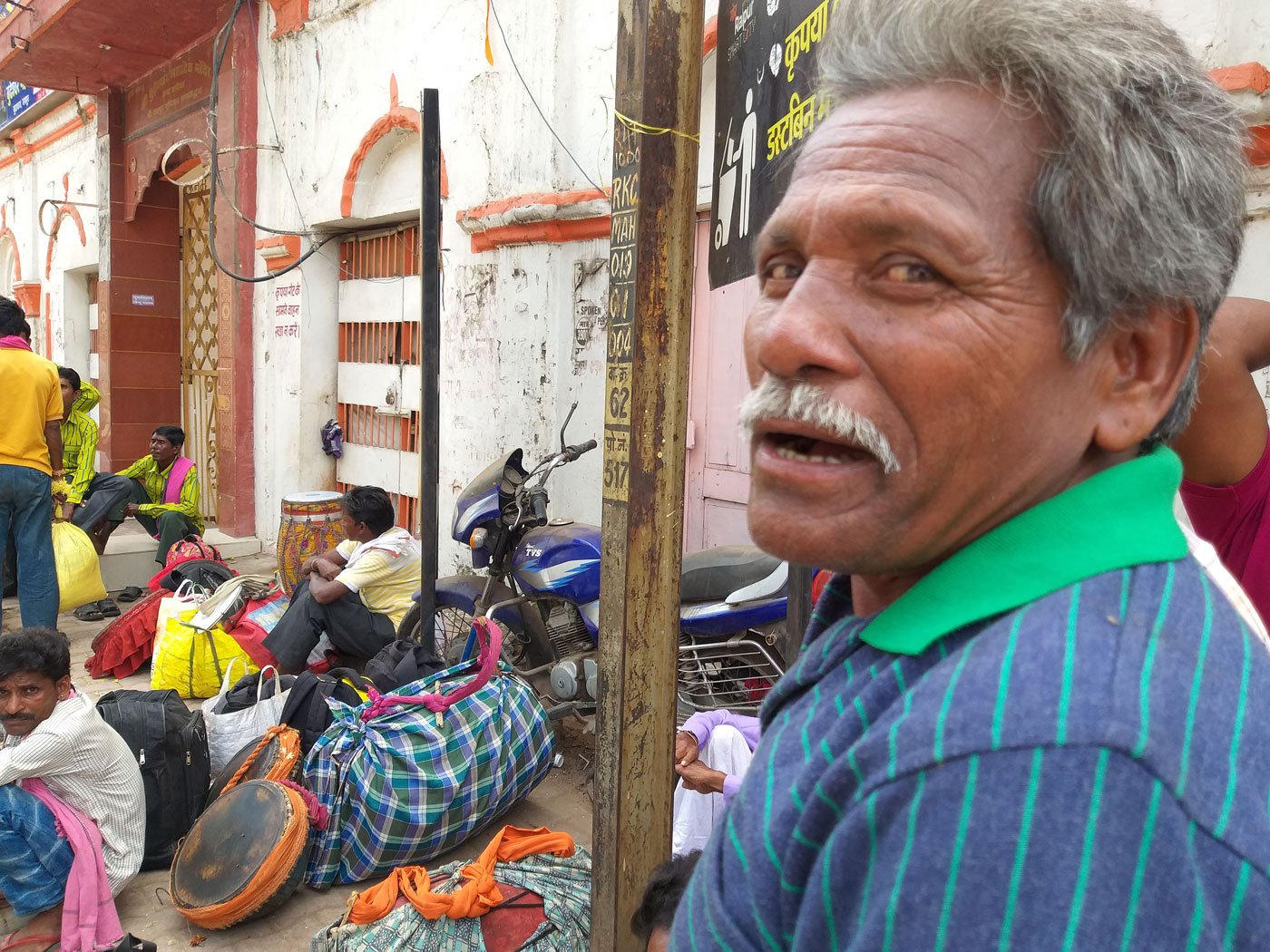 PHOTO • Purusottam Thakur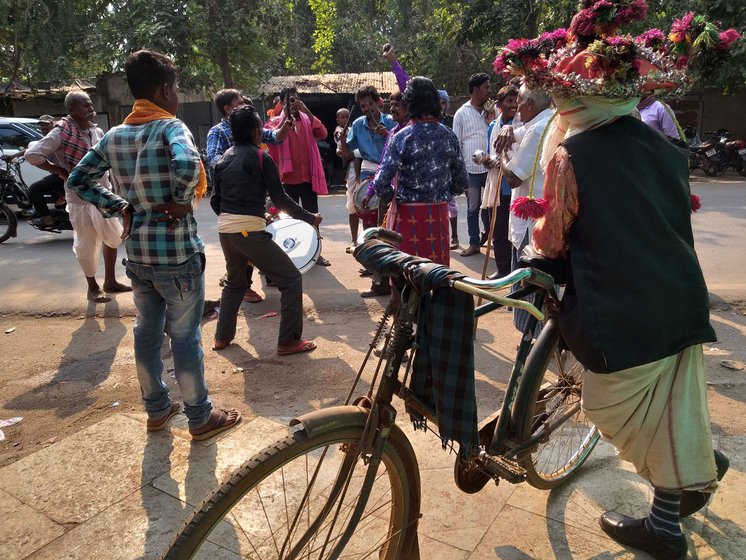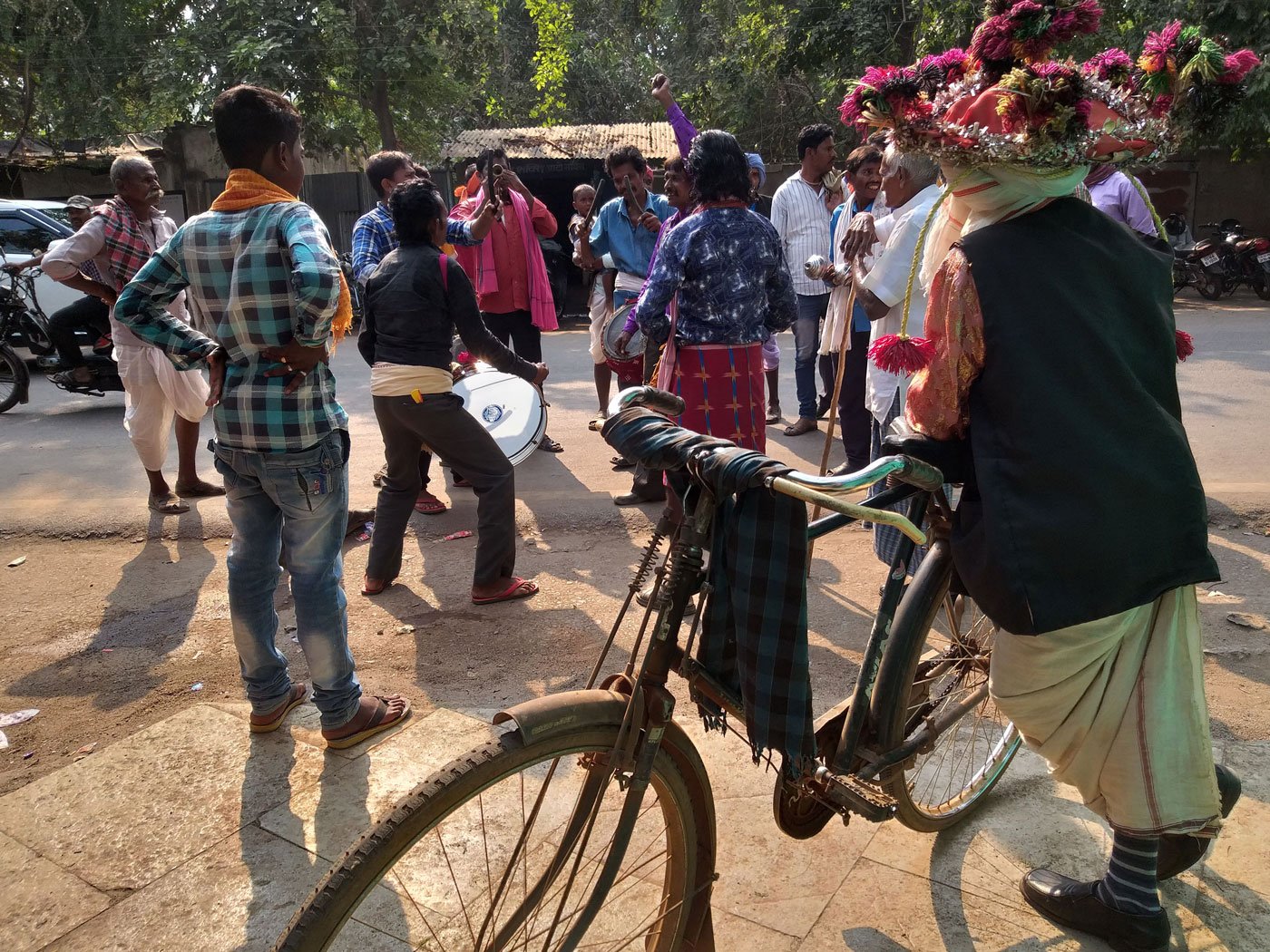 PHOTO • Purusottam Thakur
The Raut or Yadav (OBC) community celebrates Govardhan puja during Diwali with a dance performance called the Raut-nacha . "For that dance, they need our music. They come and try out troupes and find a suitable one," Benudhar added.
How much will they pay your troupe and how many days will you stay here, I asked. "They pay anywhere from Rs. 15,000 to Rs. 40,000, depending on the dance party and which troupe they choose. They will take us for a week or eight days. You will see that there are hundreds of groups here waiting to be hired. The Raut-nacha party will come and choose the gana-baja . The Gauri-Gaura puja is also celebrated at this time, so if the troupe is chosen for that, it will only be for two days and we will get 15,000-20,000 [rupees]."
For how long have you been coming here, I asked Shankar Sagria, who was standing nearby. He is from Sargul village in Balangir district. "I've been coming here for the last 12 to 15 years," he said. "My fellow musician Upasu has been coming for even longer." I then asked Upasu how much they were making at that time. "It was 7,000-8,000 rupees back then," he recalled.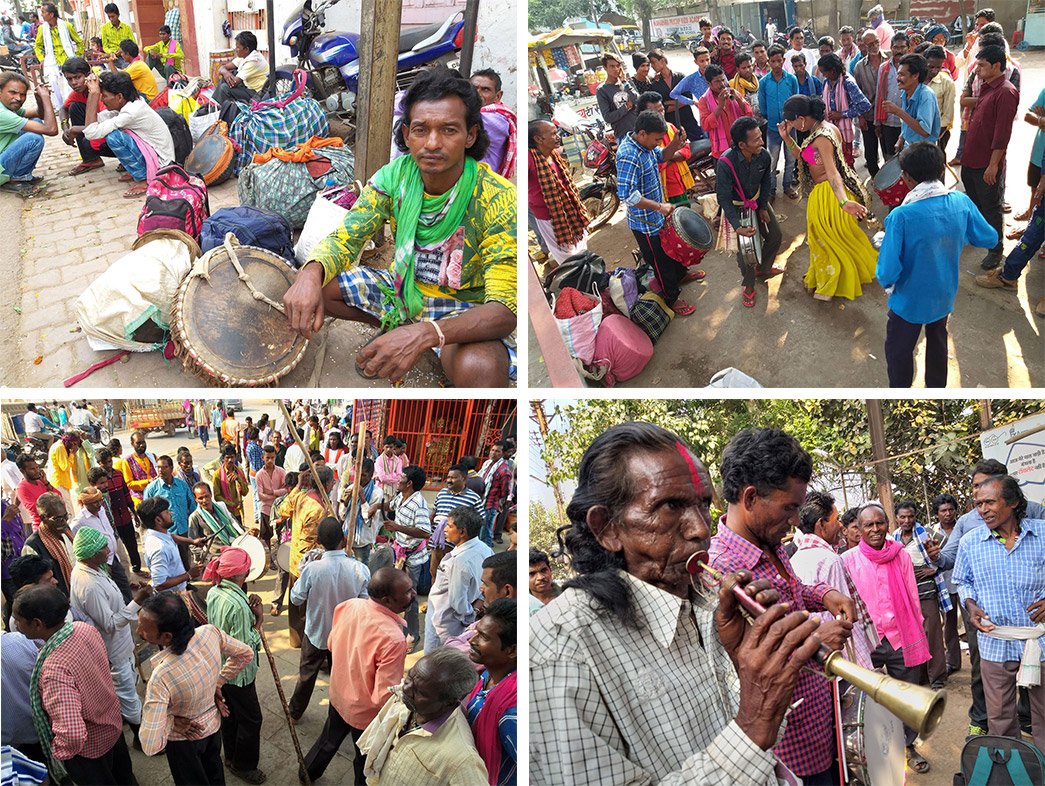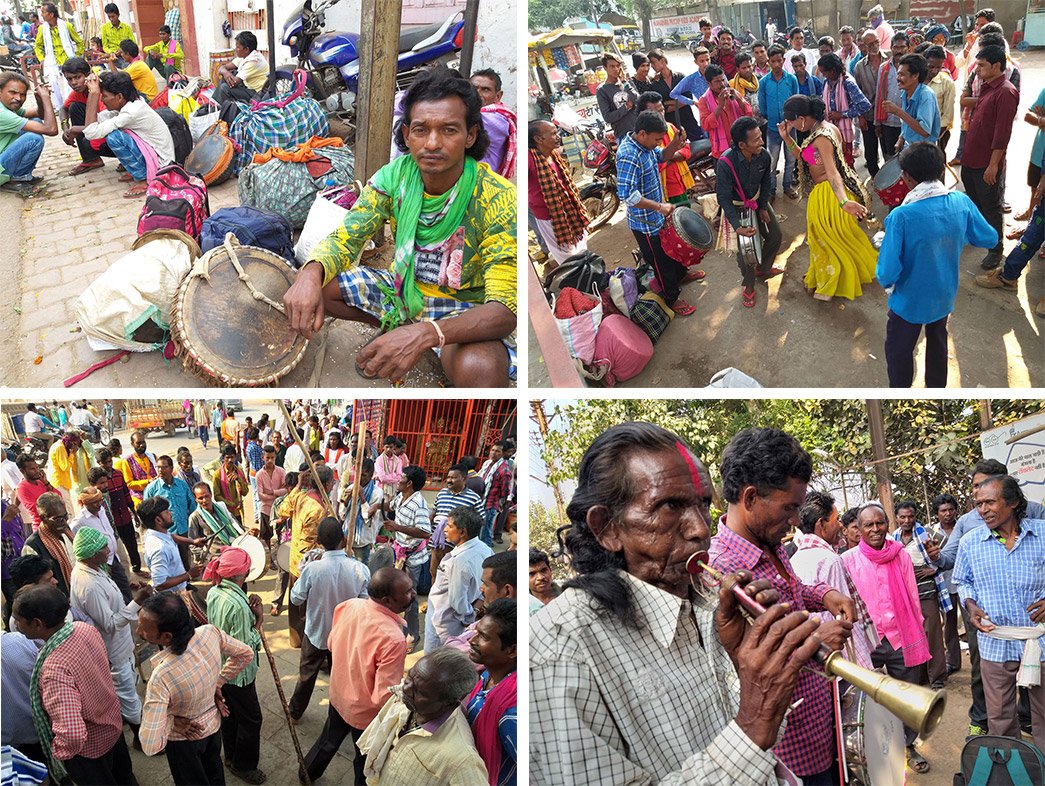 PHOTO • Purusottam Thakur
What do you do when you're in the village and not travelling with the troupe? "We are all small farmers and farm labourers. So after [paddy] harvesting is over, we go [to perform] at marriage ceremonies and other events. And we wait for Diwali and come to Raipur for this," he said.
I had heard that there was a drought in that part of Odisha, so I asked: What about the crops this time? "This time too there is a drought. We have lost our crops," Upasu explained.
While we were talking, a troupe started playing and I went across to see them. Three persons from the Raut community were singing and the gana-baja musicians were playing along – trying hard to attract the Rauts so that they will be selected.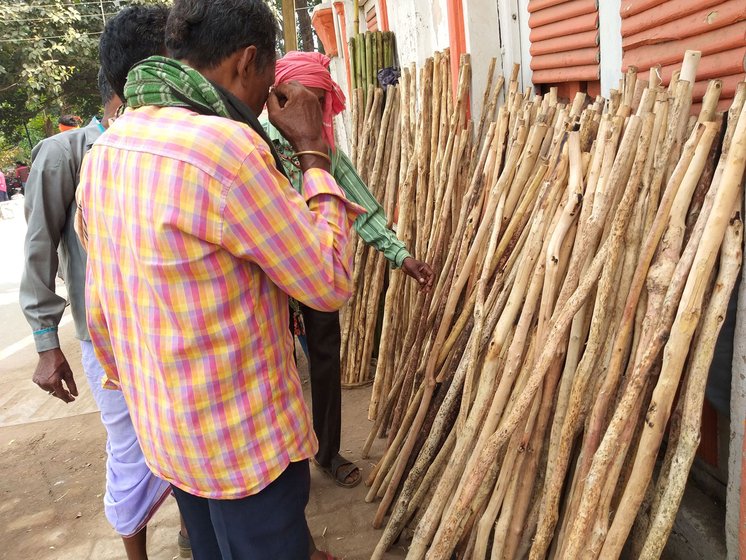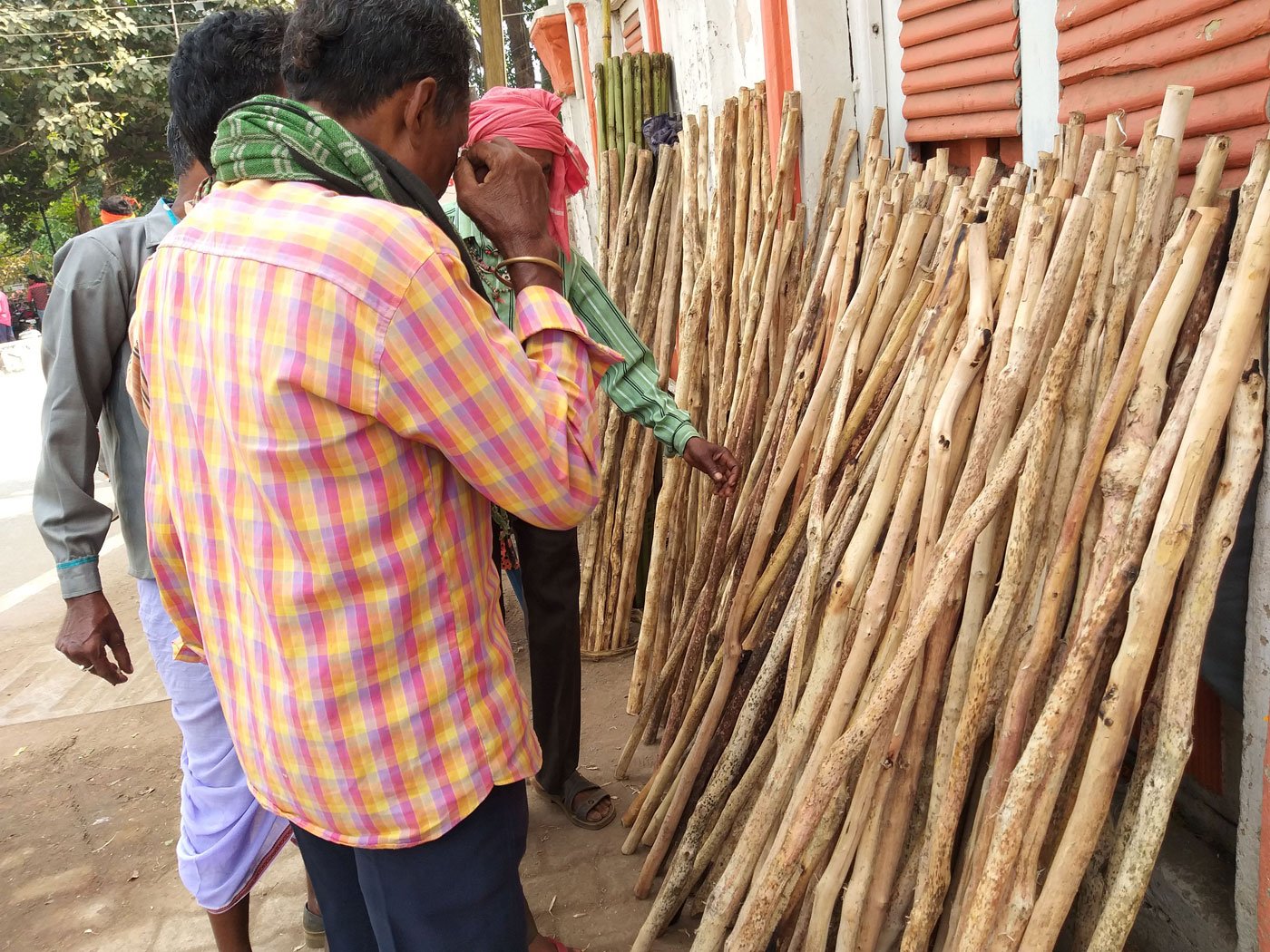 PHOTO • Purusottam Thakur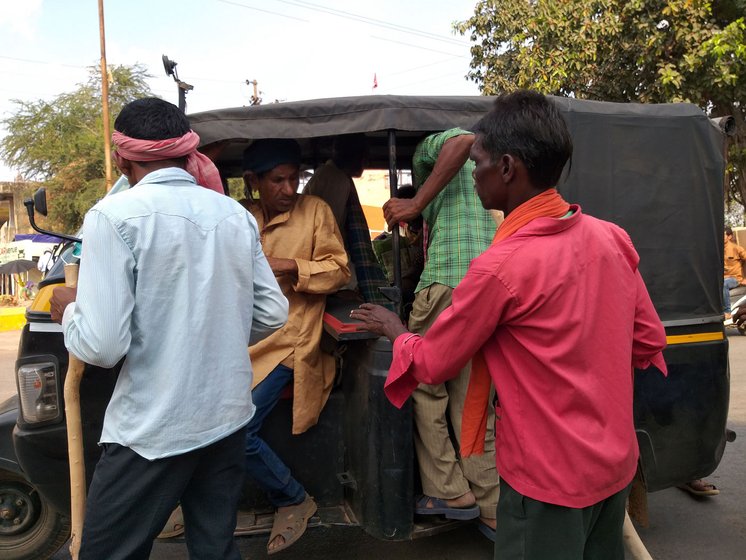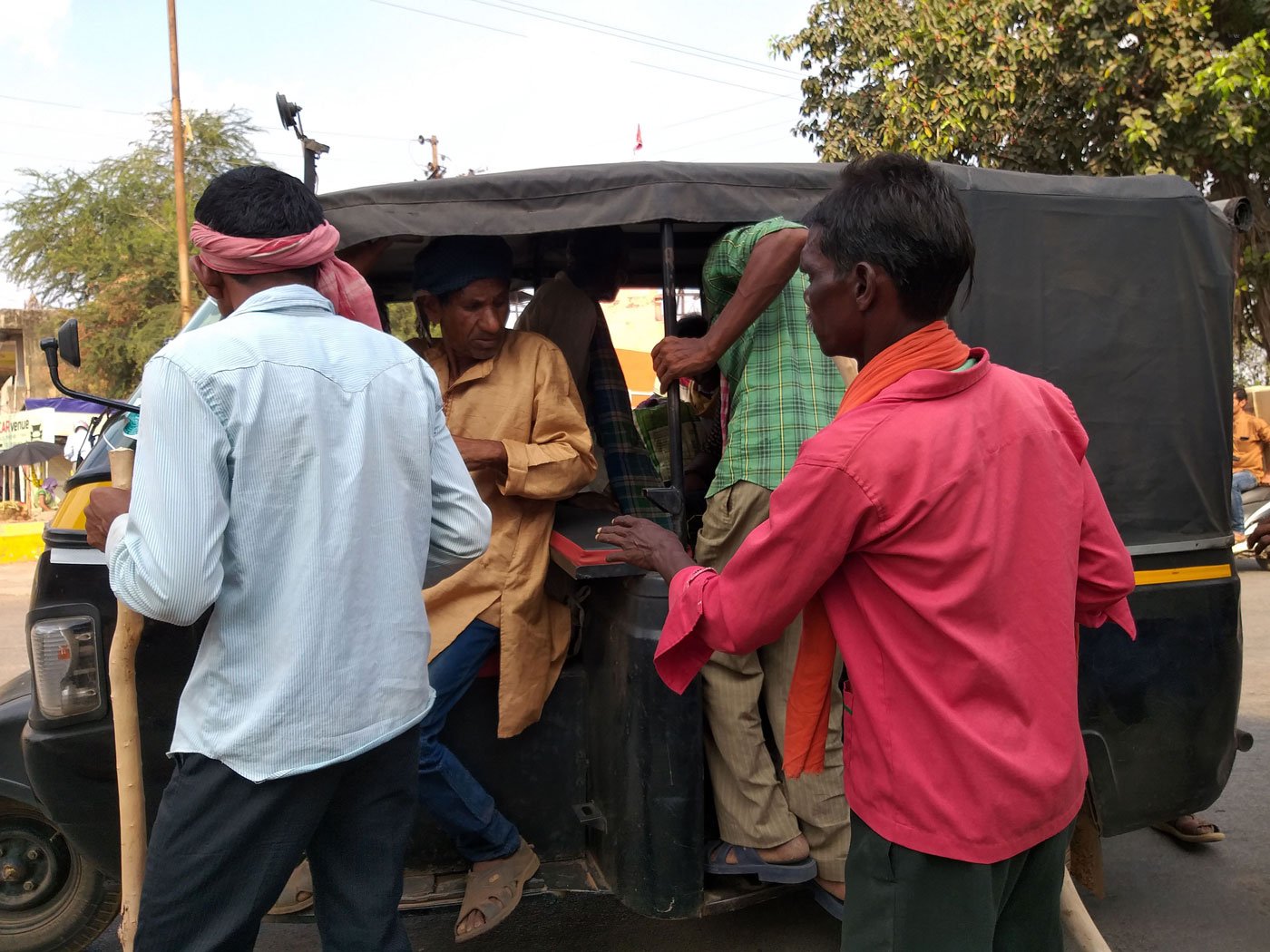 PHOTO • Purusottam Thakur
Not far off, a transgender person from a gana-baja troupe started dancing and drawing a lot of attention. Beyond that, a gana-baja troupe and some Raut-nacha dancers were getting into a rickshaw to leave. I rushed over and asked the drummer: How much was the deal for?
"18,500 rupees for seven days," he said. Which village are you going to? Before he could answer, Sonuram Yadav, from the Raut community in Achhoti village of Chhattisgarh's Durg district, said, "We have selected this troupe and will host them for eight days."