At 9 a.m., Eslavath Banya Nayak herds around 150 rugged cows across the Hyderabad-Srisailam highway near Vatwarlapalle village. They enter the Amrabad Tiger Reserve's core zone in the Nallamala range of the Eastern Ghats, where a few cattle graze on the grass, while others try to reach the branches with tender leaves.
Nayak, 75 years old, is from the Lambadi community, and his animals – like those of many cattle breeders here – are Thurupu cattle. The Lambadi (a Scheduled Tribe), the Yadava (Golla) (an OBC) and Chenchu (a Particularly Vulnerable Tribal Group) are traditional breeders of the Thurupu. The animals have short, sharp horns and hard, strong hooves. They move easily in different kinds of terrain – on wet as well as dry stony soil, and pull heavy loads with ease. They can also survive the region's heat with little water for long periods of time.
Since Amrabad sub-district is to the east of the villages on the Telangana-Karnataka border, from where many farmers come to buy these cows, and because the cattle have spots, people here call them 'Poda Thurupu' – in Telugu, ' poda ' means spot and ' thurupu ' mean the East. The Poda Thurupu are of great help to small and marginal farmers who cannot afford tractors and other farm machinery.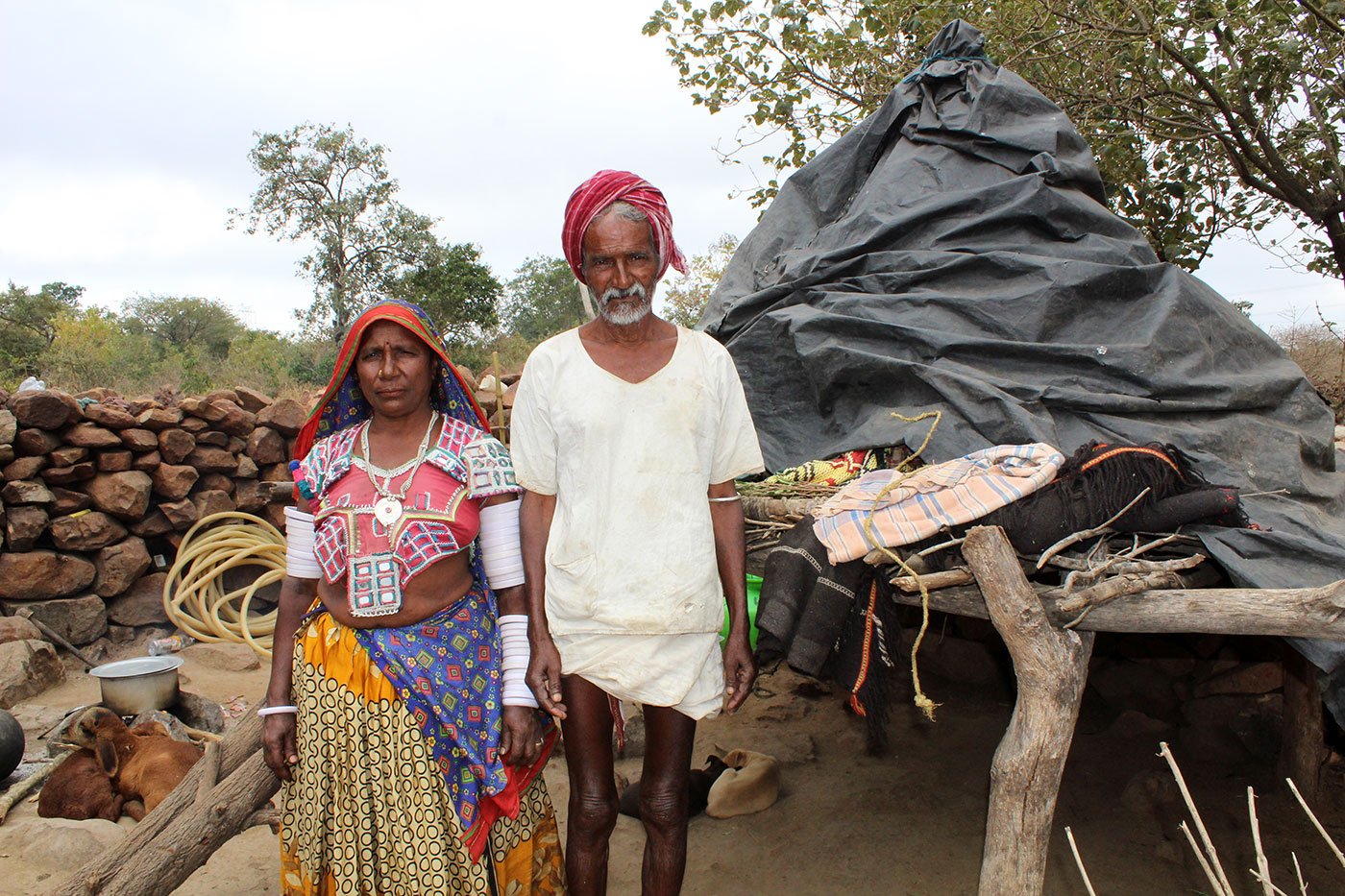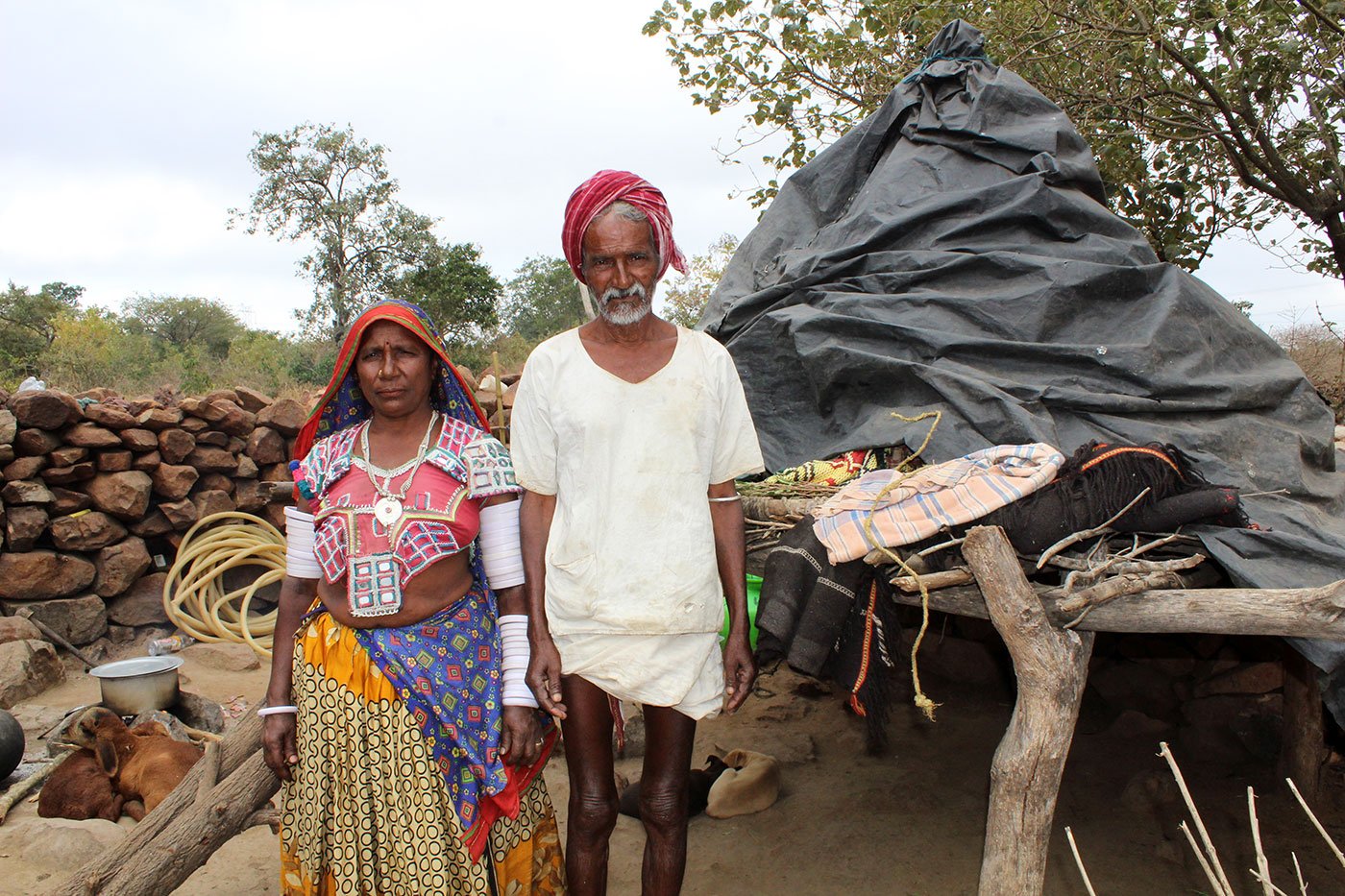 PHOTO • Harinath Rao Nagulavancha
Every year, traders and farmers get together – usually in November, a few weeks after Diwali – for a trade in bull calves at the Kurumurthy Jatara, a local festival. This trade is part of a month-long fair that draws lakhs of visitors, and is held around 150 kilometres from Amrabad. The traders sell 12 to 18 month-old male calves purchased from breeders like Nayak for Rs. 25,000-30,000 per pair. Nayak sells around five pairs for the fair, and sometimes 1-2 more during the rest of the year. Buyer-farmers at the fair pay Rs. 25,000 to Rs. 45,000 for a pair. Sometimes, the traders are farmers too, who take the unsold cattle back to their villages and keep them for sale throughout the year on their farms.

However, maintaining the cattle can be time-consuming. Amrabad is a dry, deciduous forest covered with scrub, grass and bamboo. From June to October, there is enough food in the buffer zones of the reserve. But from November, the grazing grounds go dry. The forest department's restrictions on entering the core zone make it difficult to find fodder for the cattle.

With this avenue closed, Nayak moves from his village, Mannanur, to Vatwarlapalle, his sister's village,  around 25 kilometres away, in Amrabad mandal of Mahabubnagar (now Nagarkurnool) in Telangana. There, he has built a barn for seasonal use next to a stretch of forest that the animals can graze in.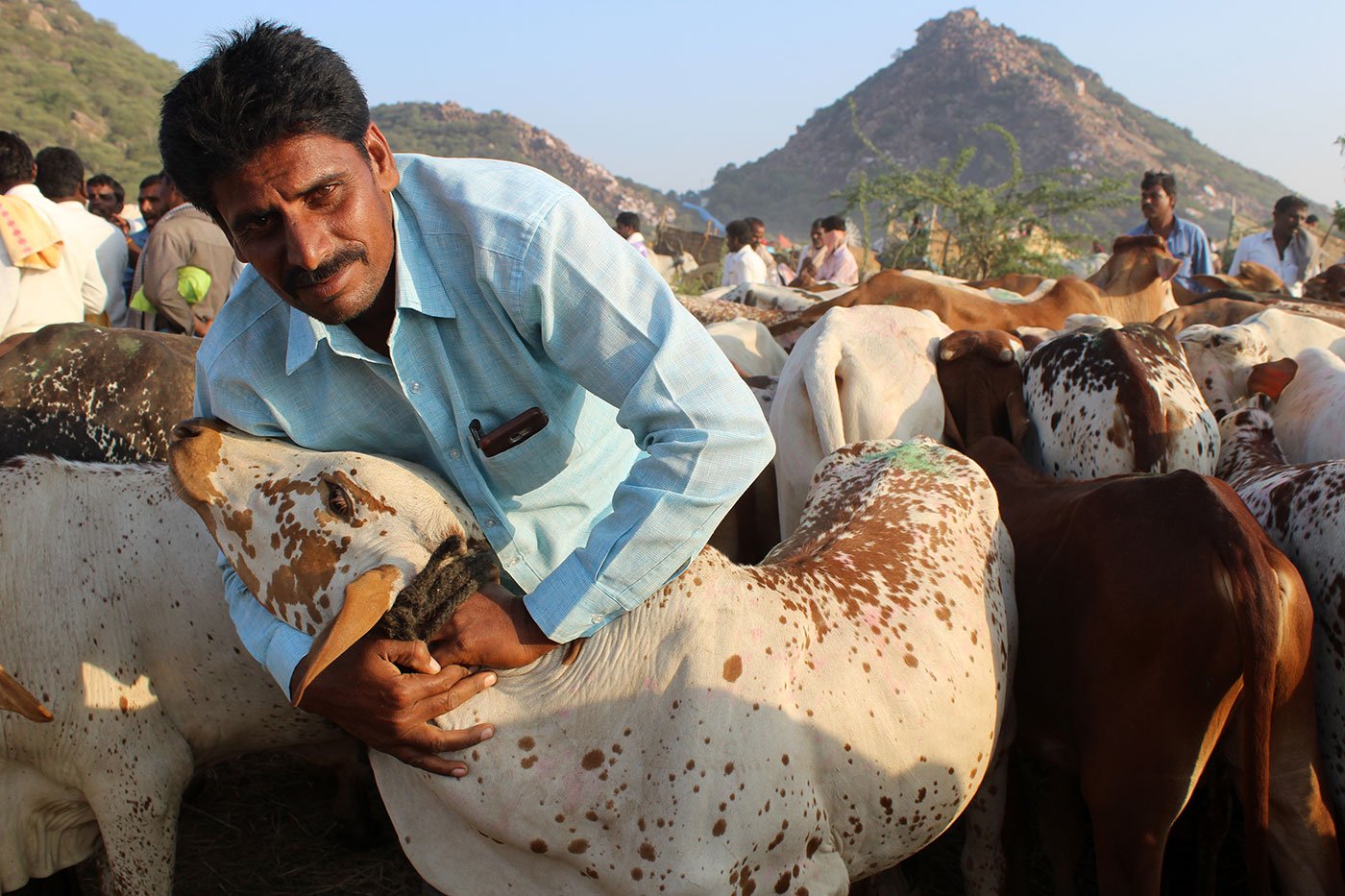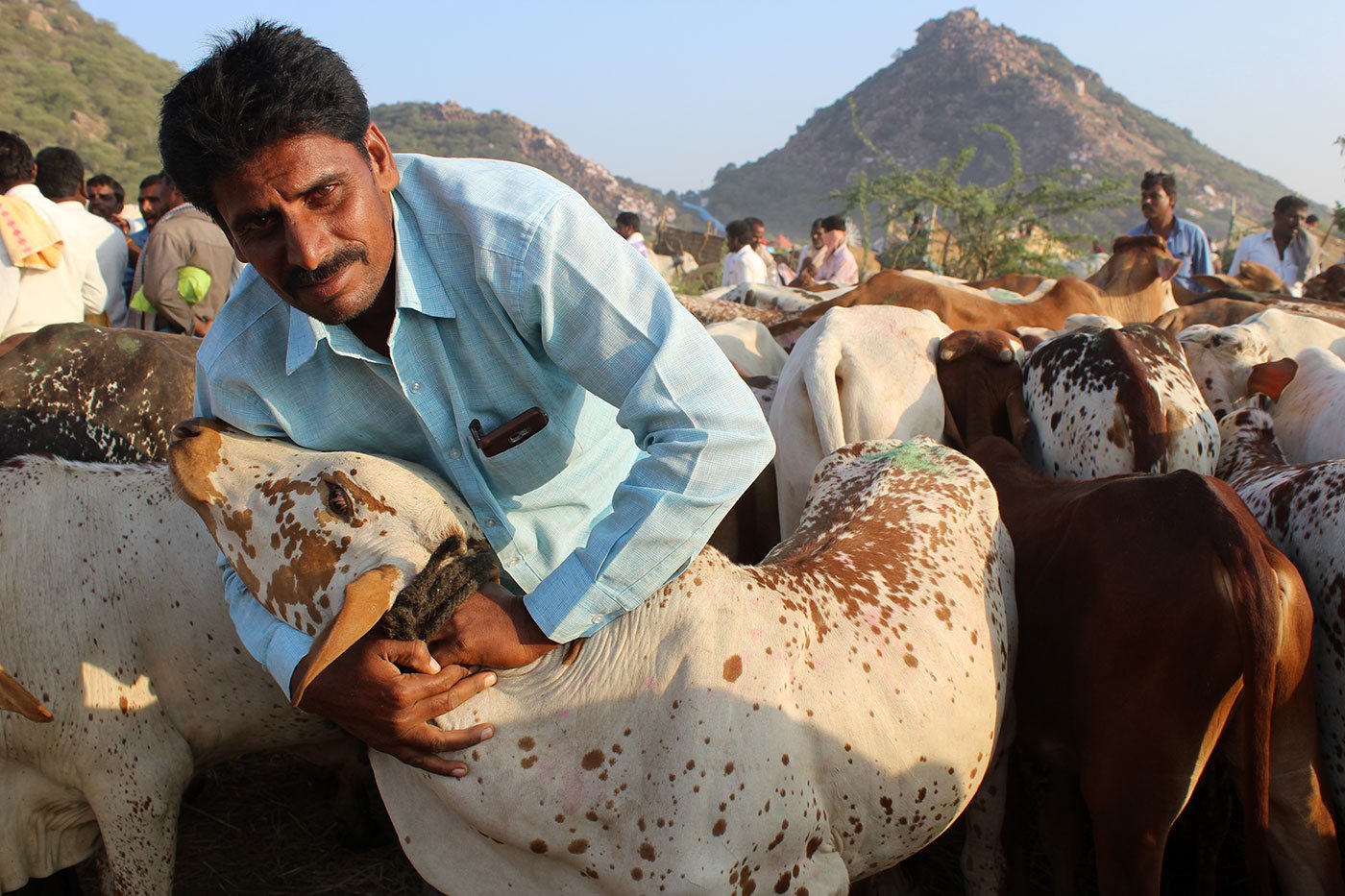 PHOTO • Harinath Rao Nagulavancha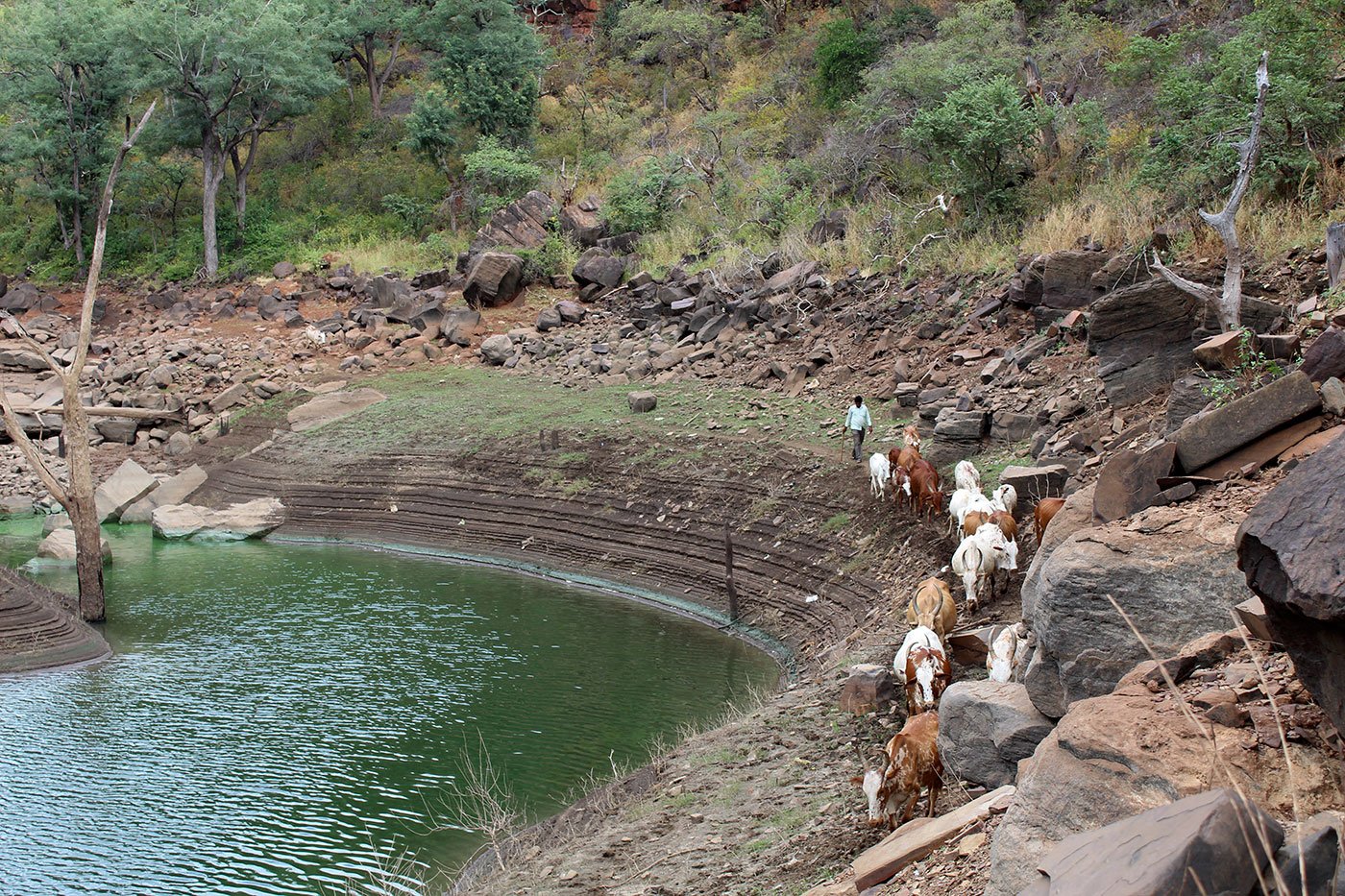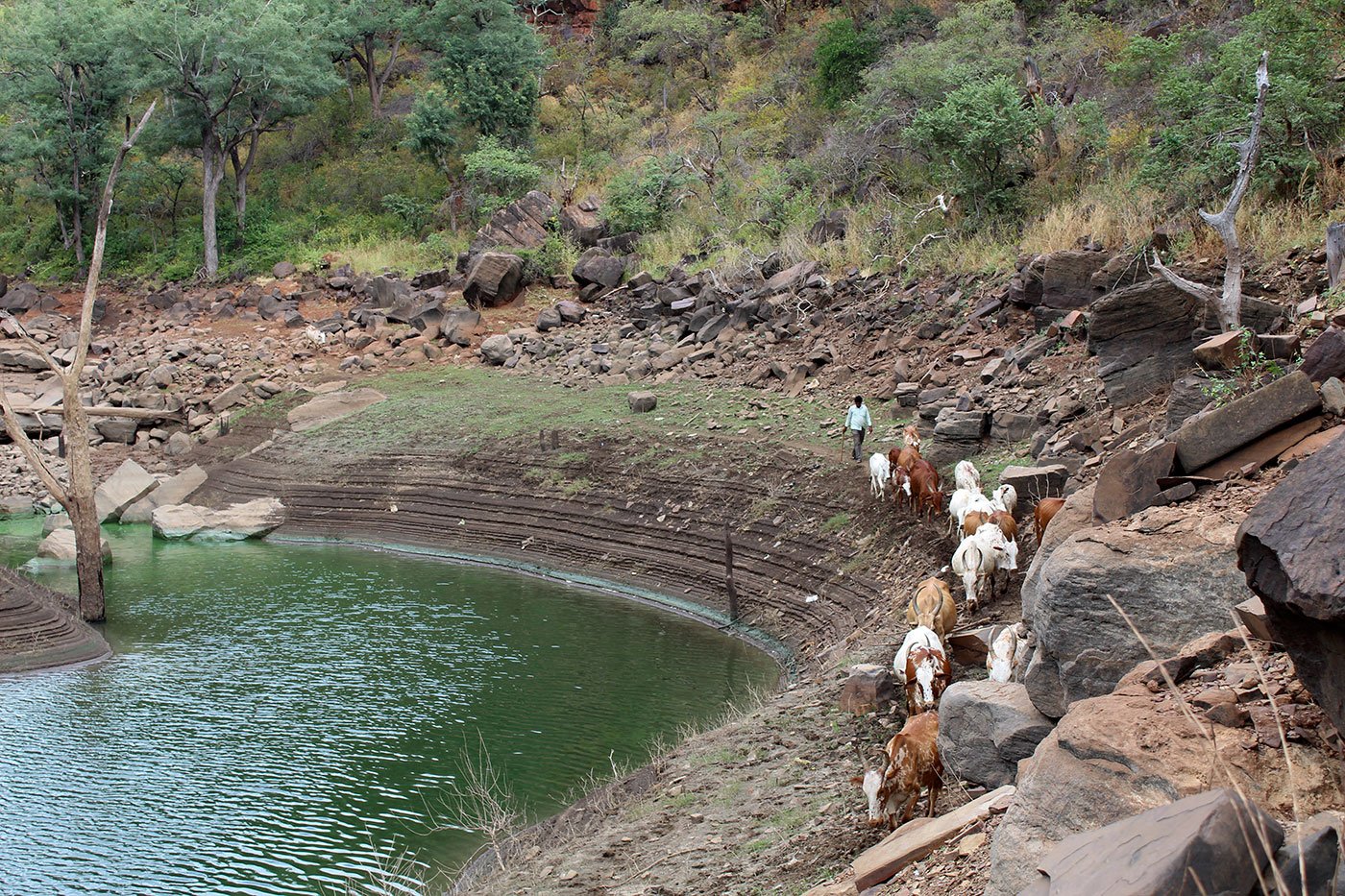 PHOTO • Harinath Rao Nagulavancha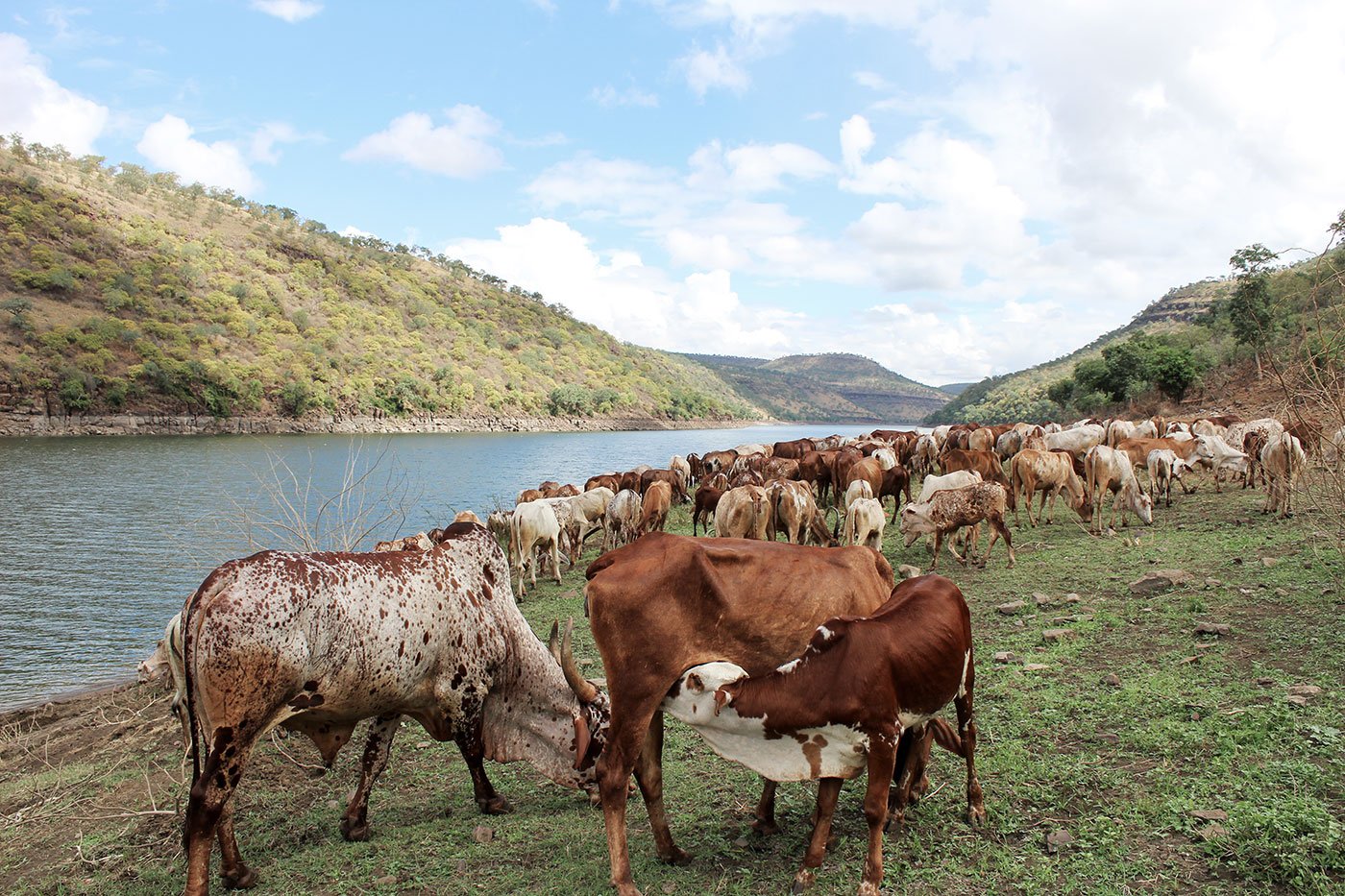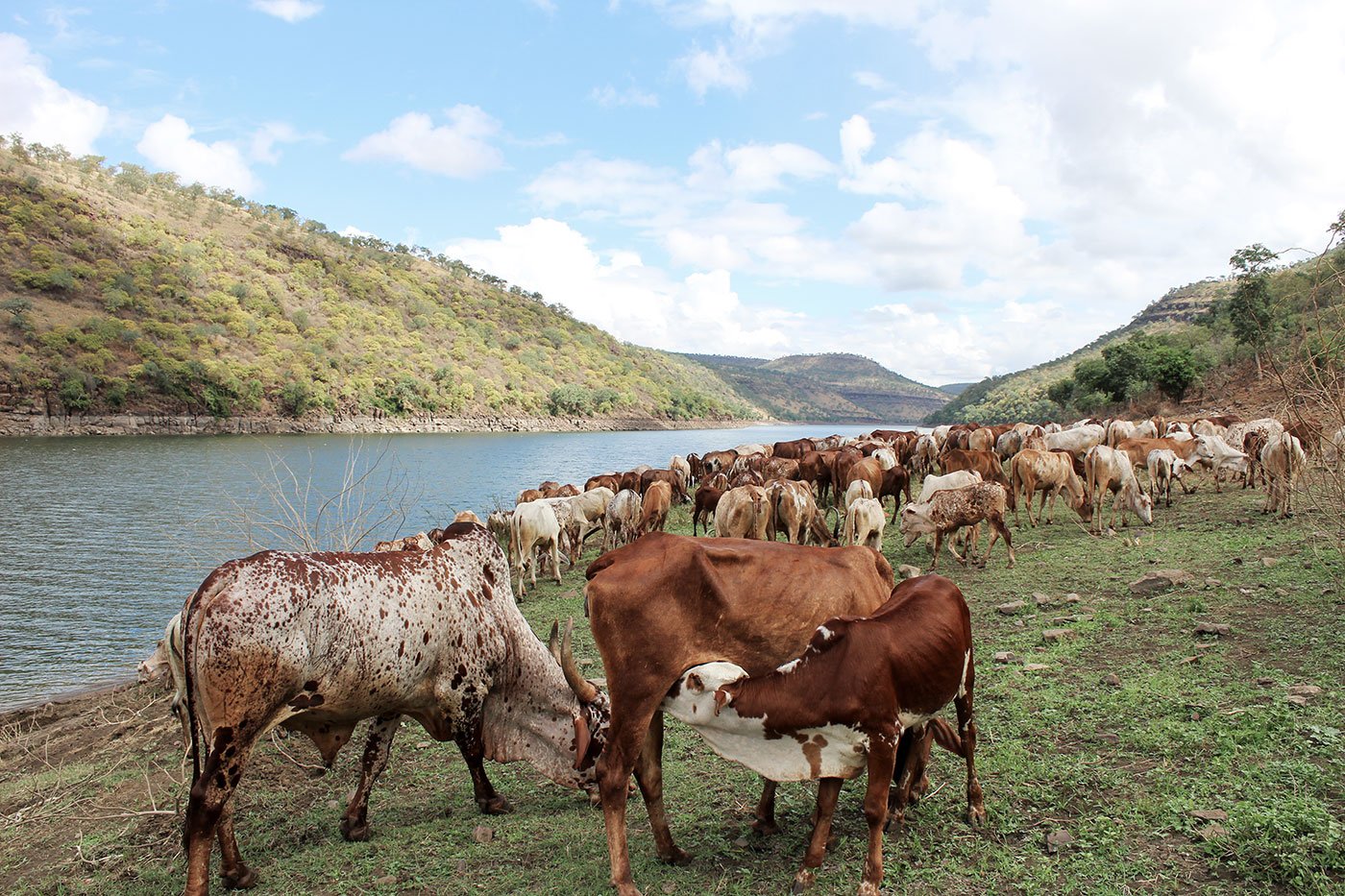 PHOTO • Harinath Rao Nagulavancha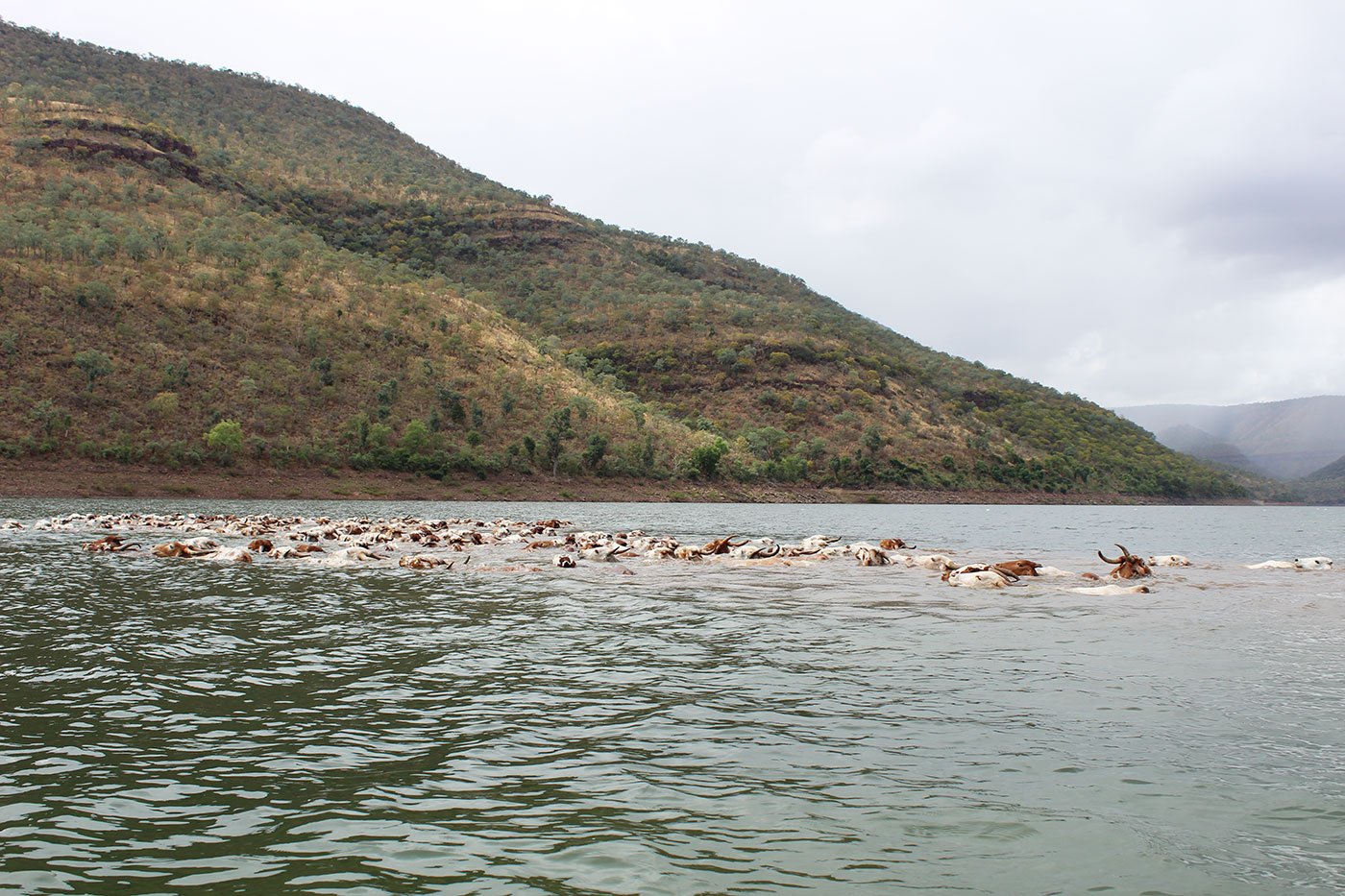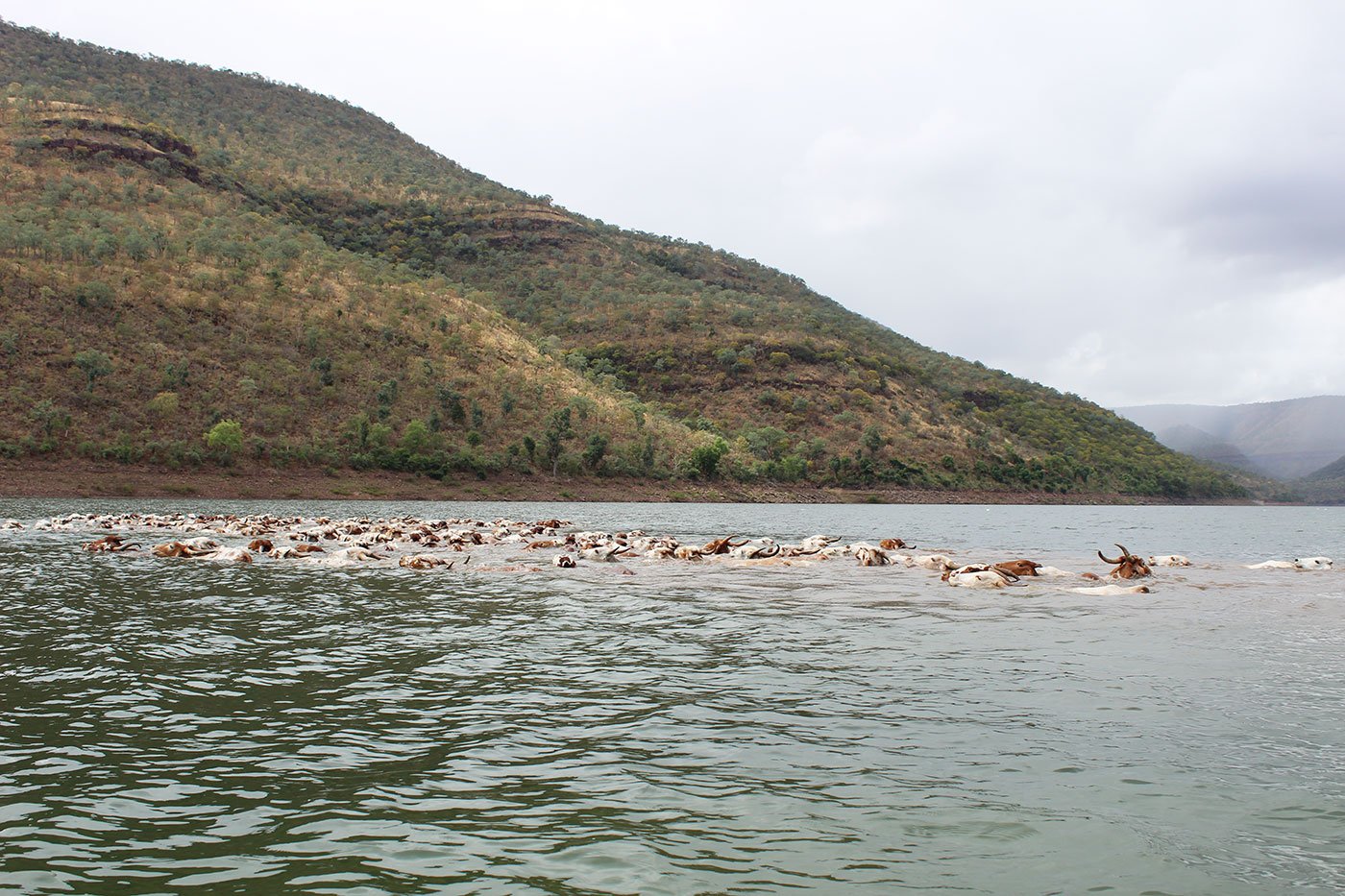 PHOTO • Harinath Rao Nagulavancha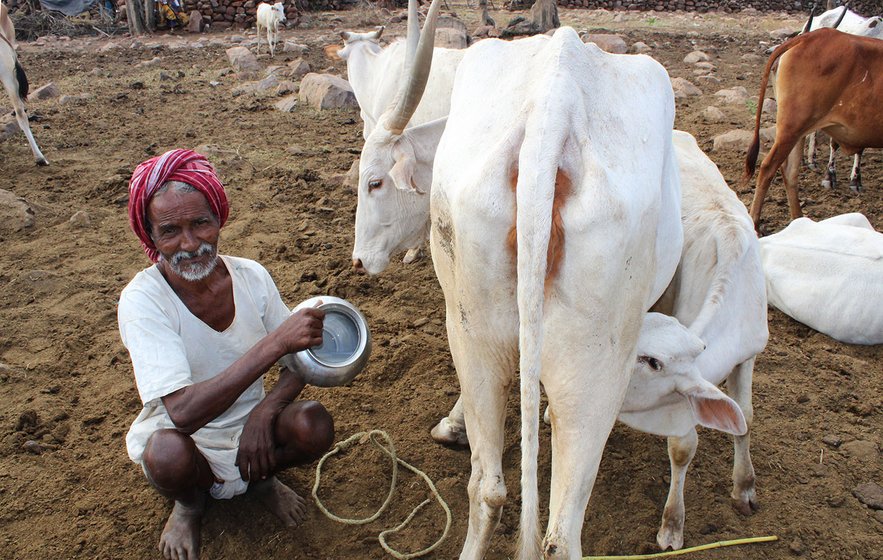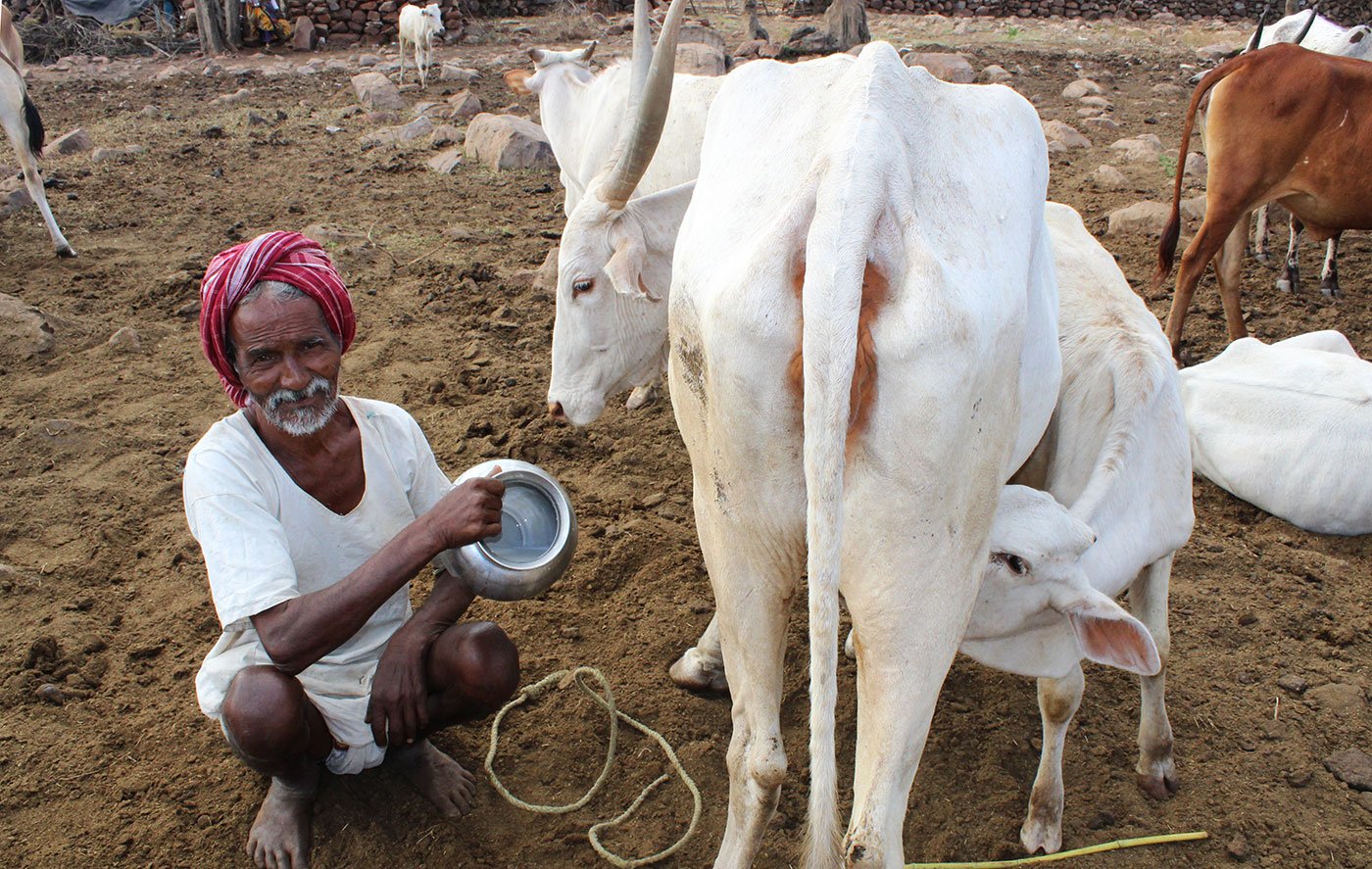 PHOTO • Harinath Rao Nagulavancha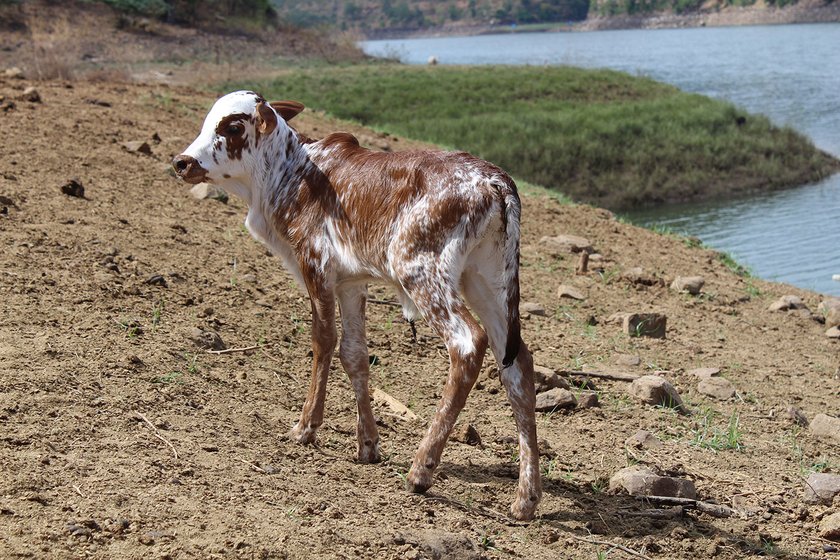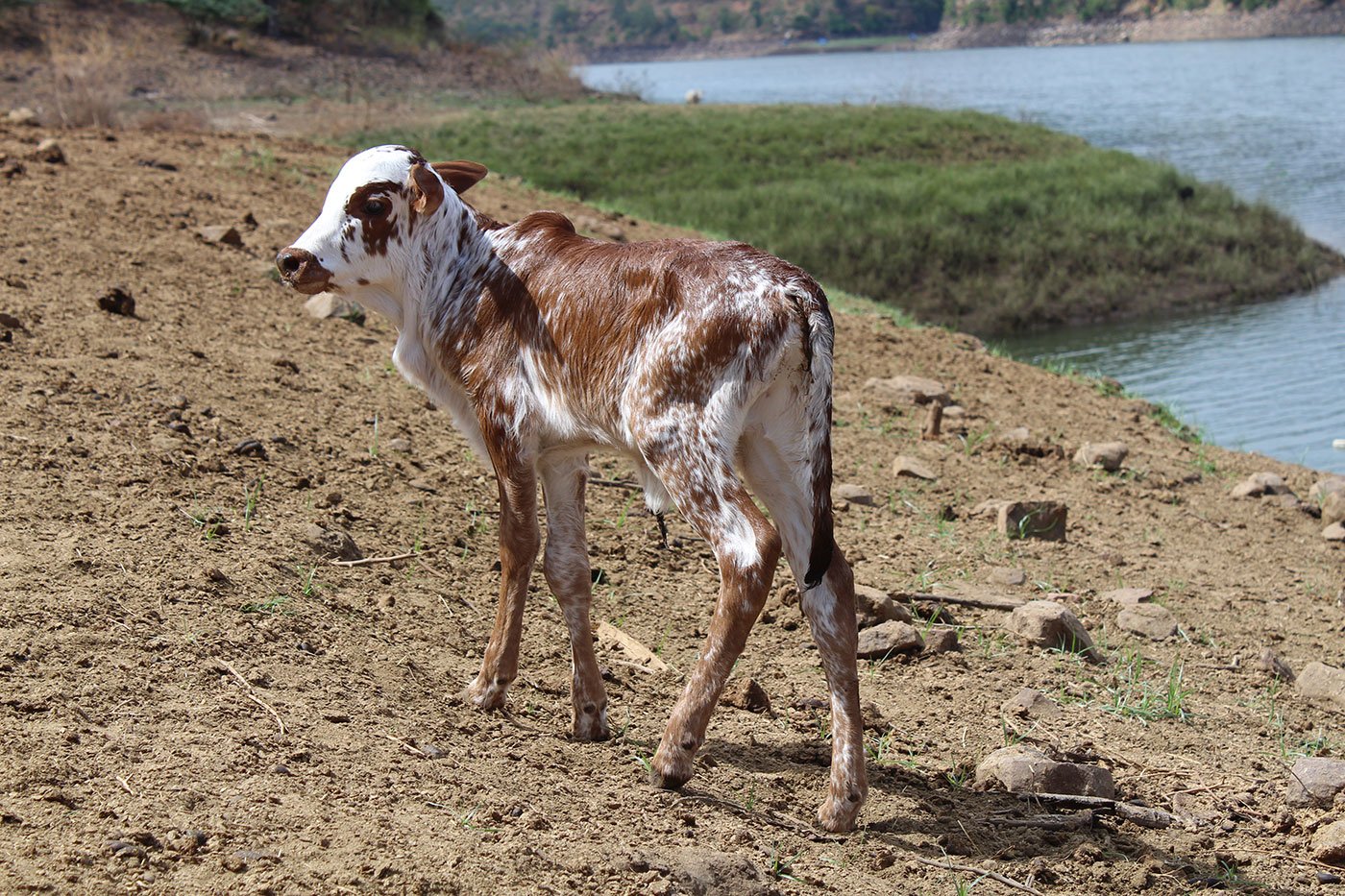 PHOTO • Harinath Rao Nagulavancha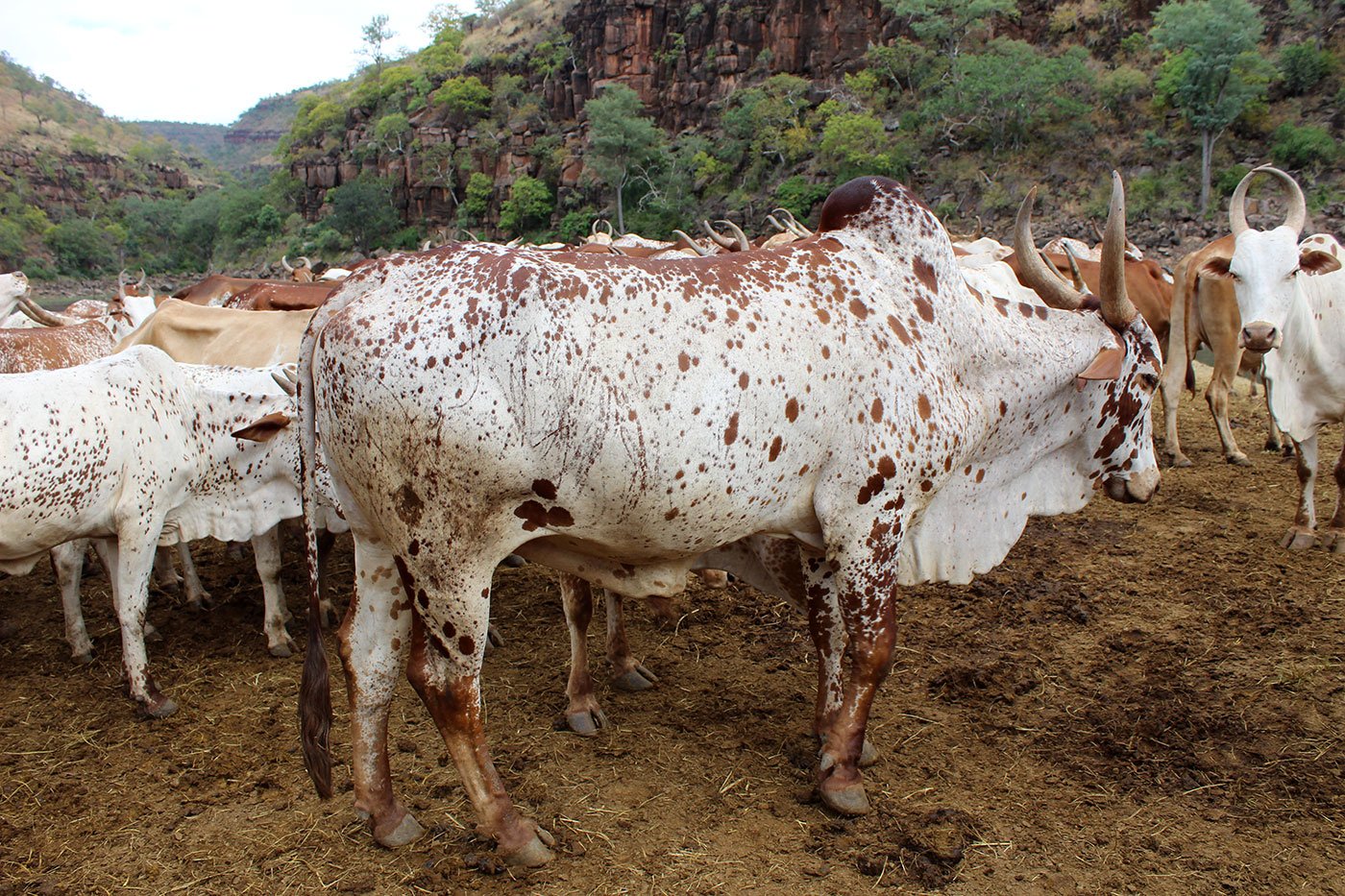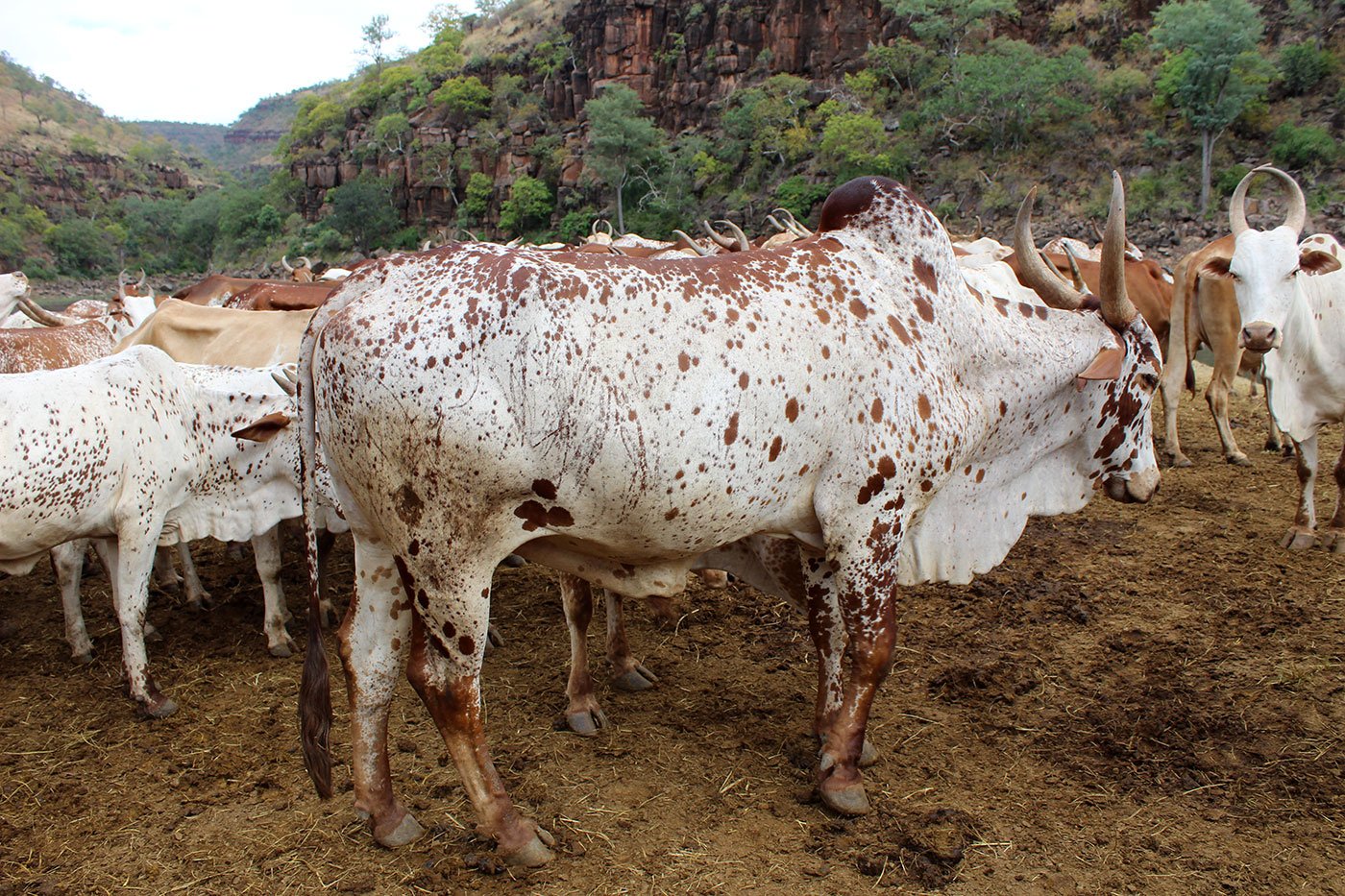 PHOTO • Harinath Rao Nagulavancha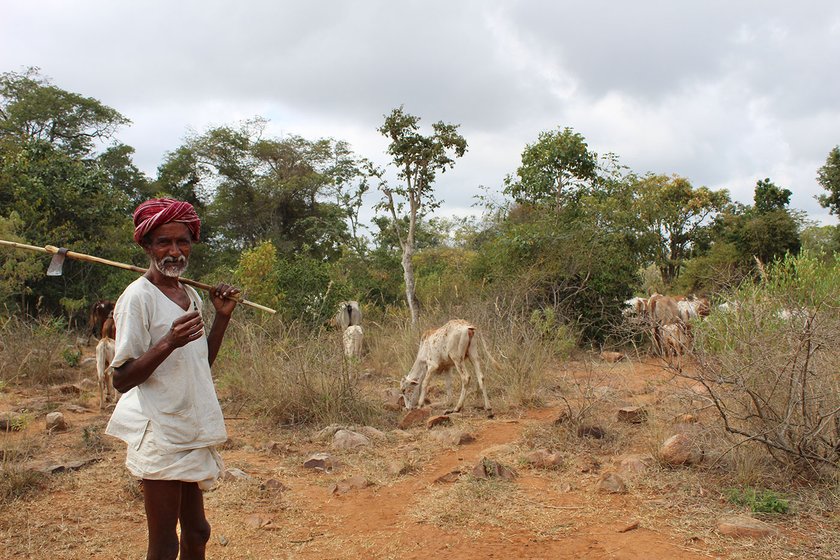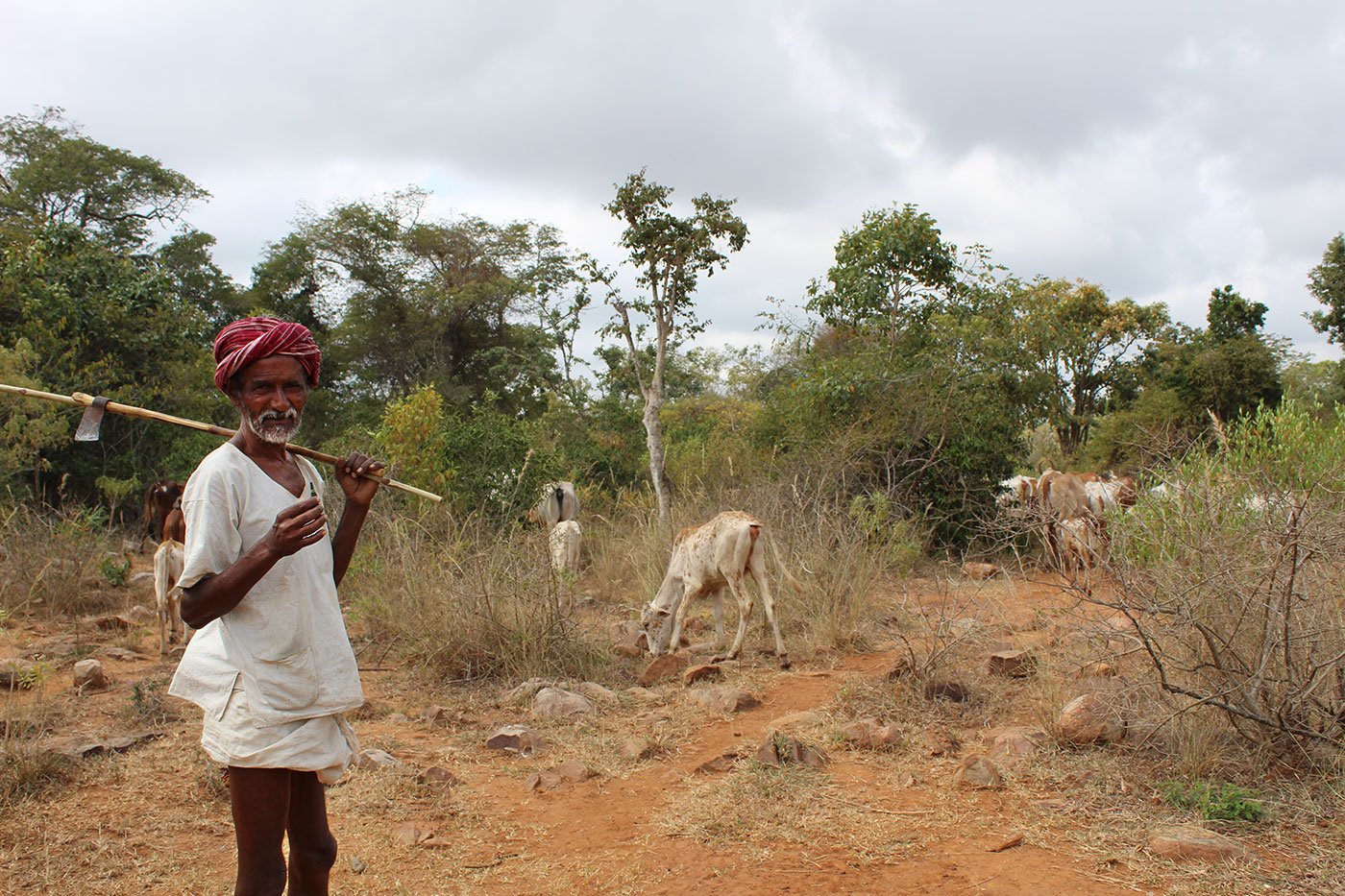 PHOTO • Harinath Rao Nagulavancha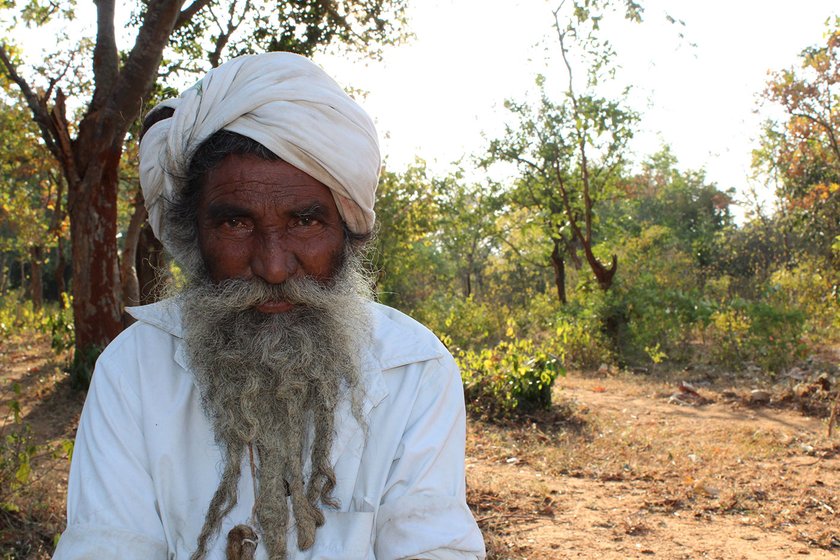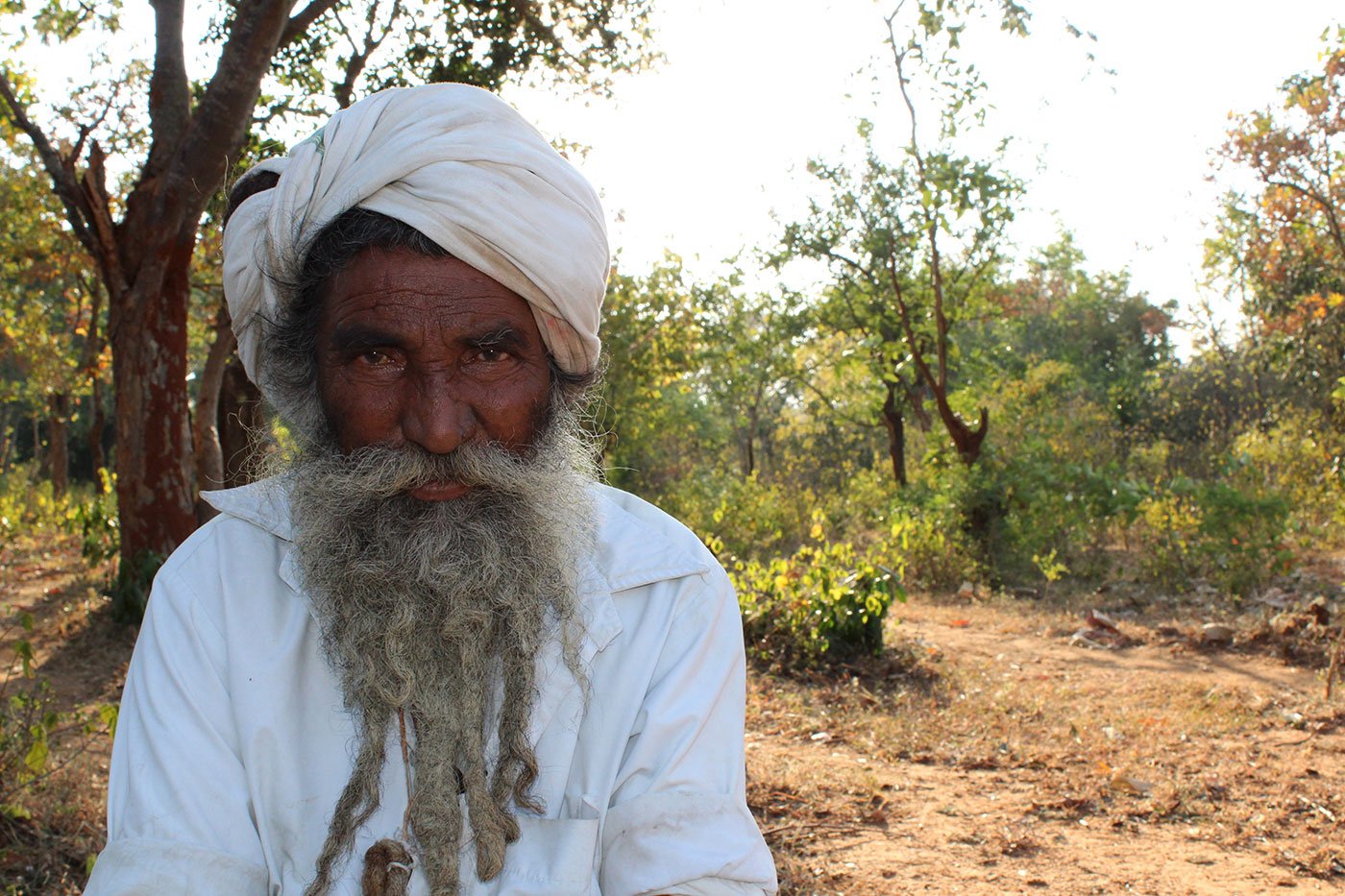 PHOTO • Harinath Rao Nagulavancha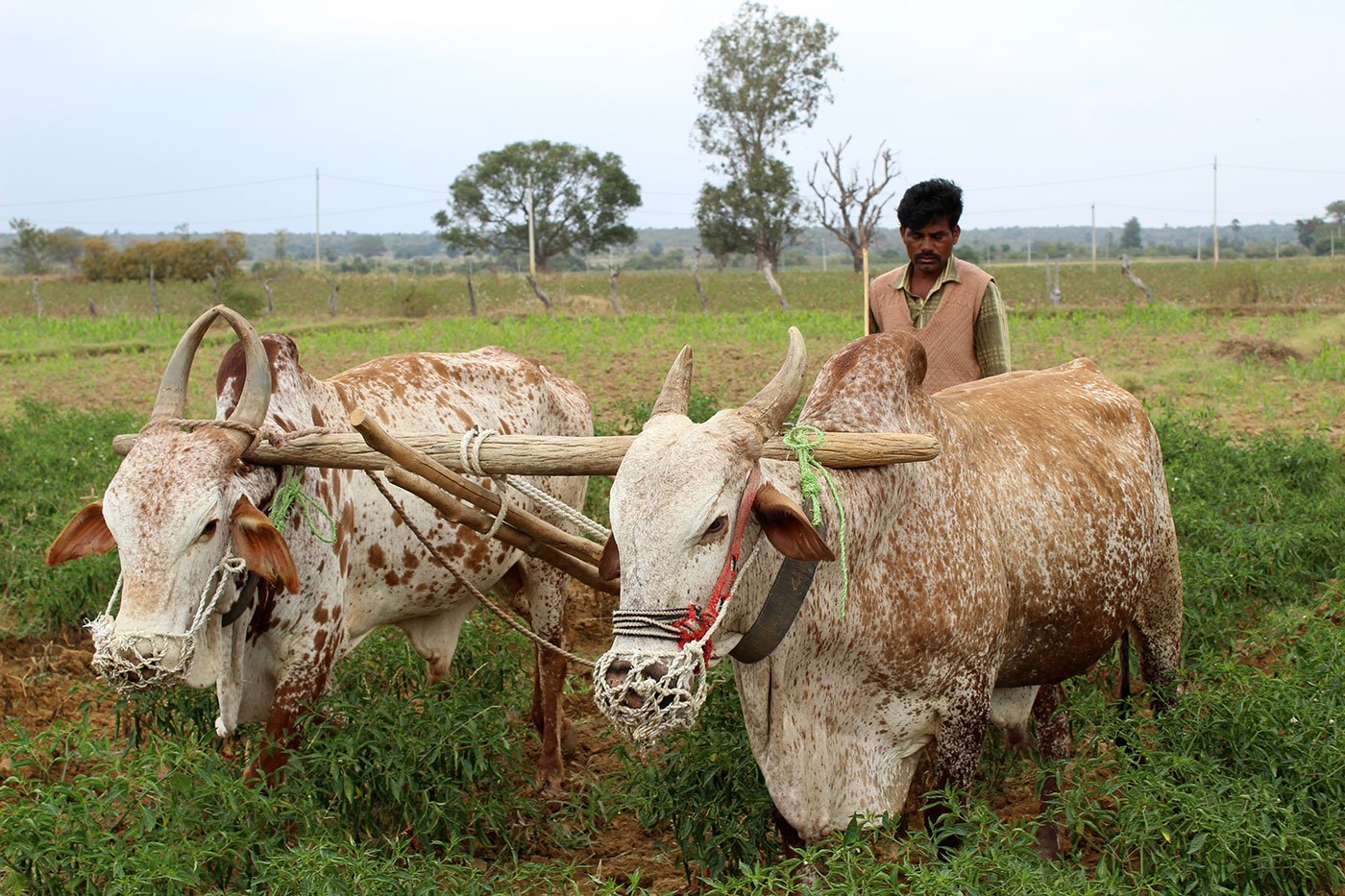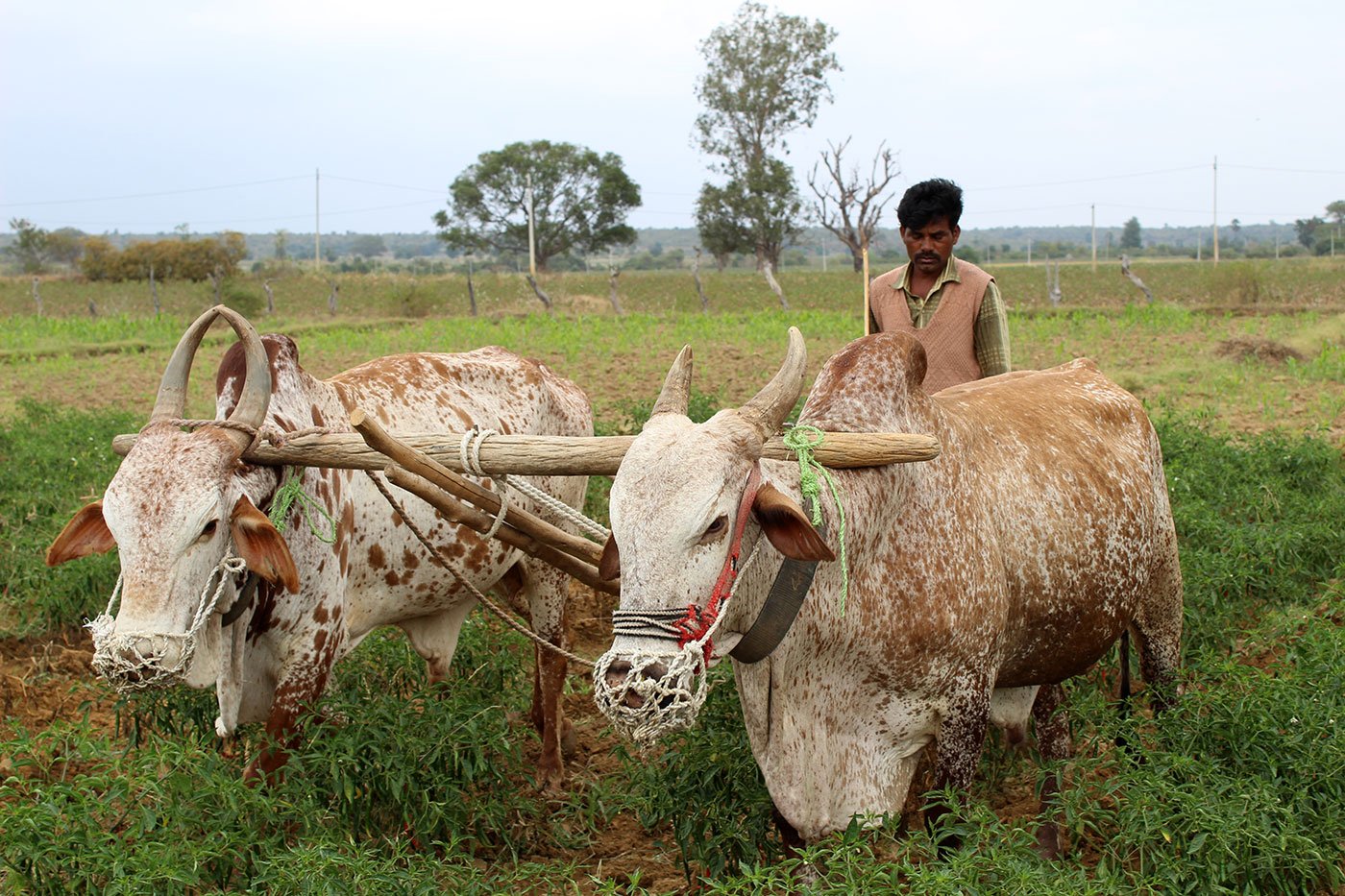 PHOTO • Harinath Rao Nagulavancha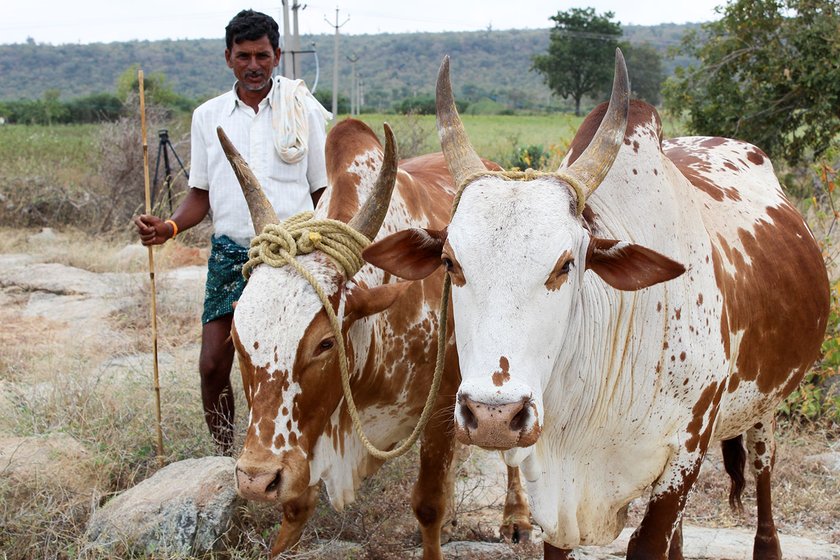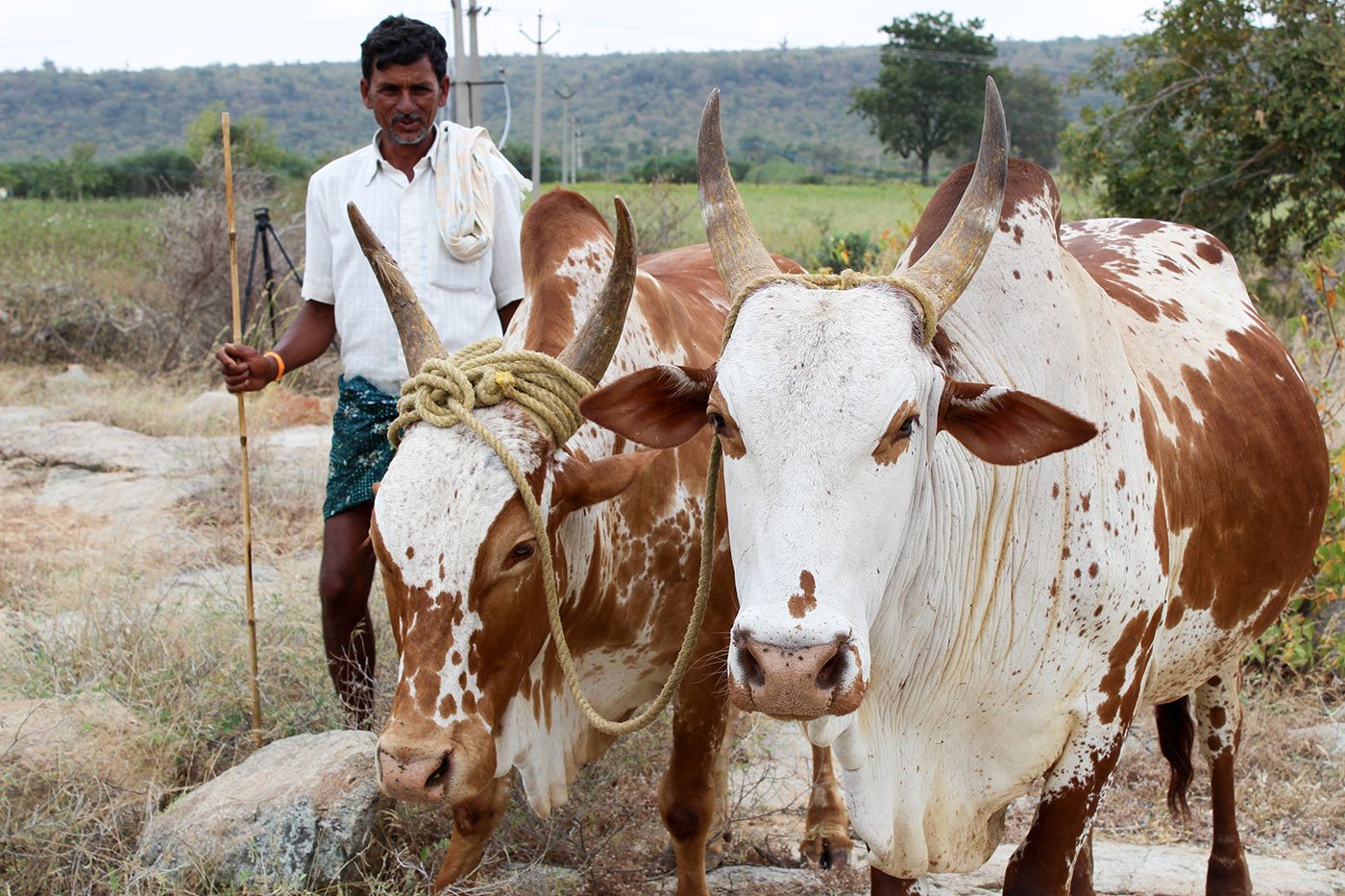 PHOTO • Harinath Rao Nagulavancha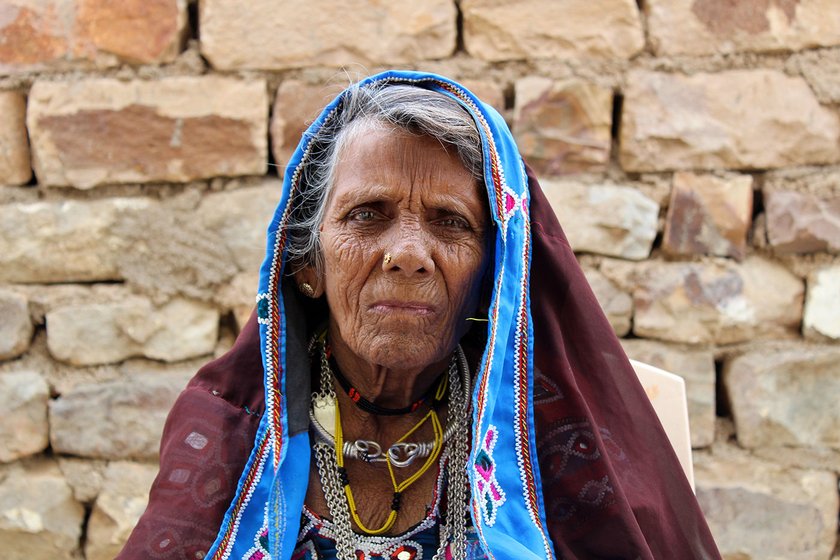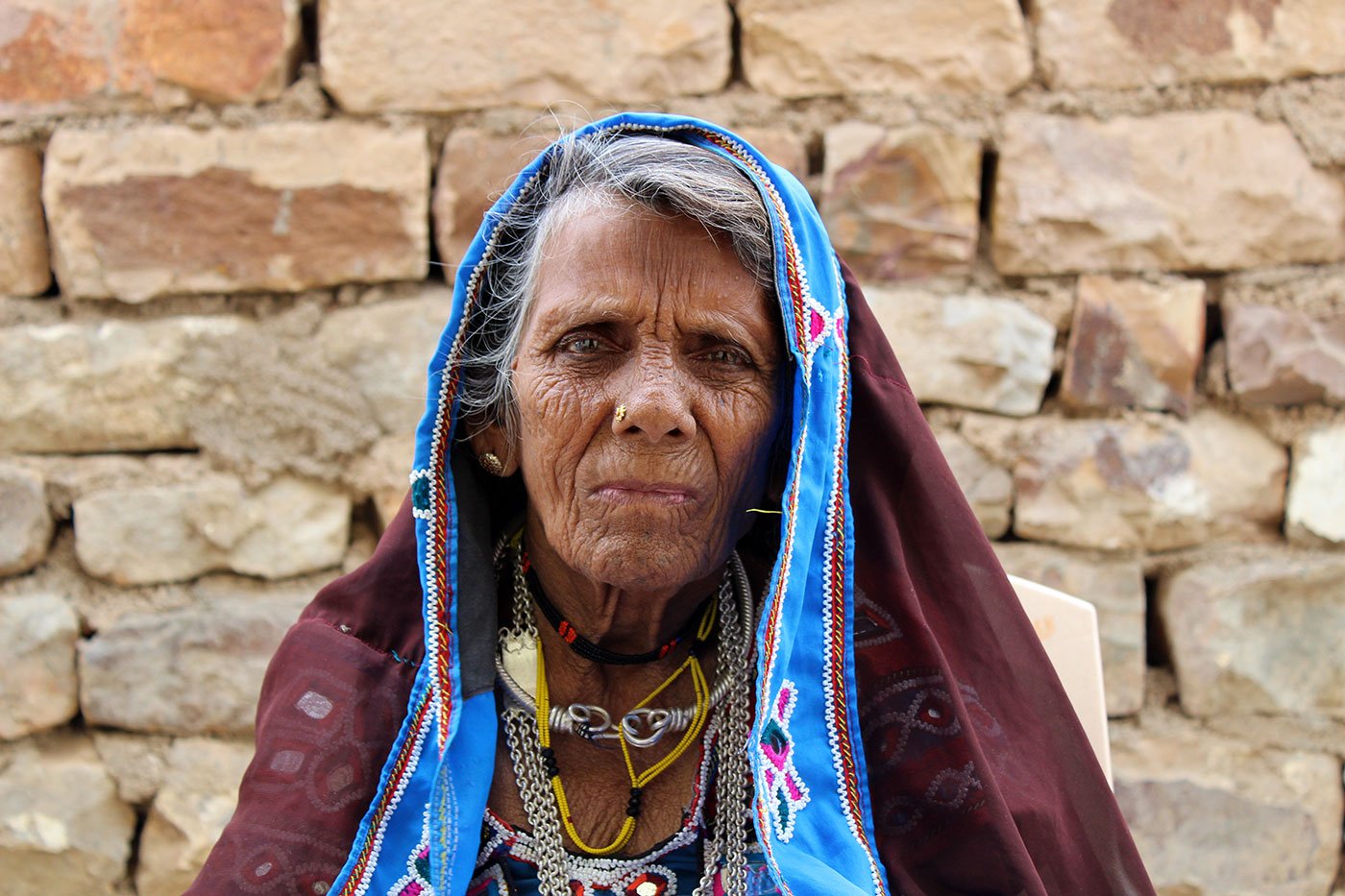 PHOTO • Harinath Rao Nagulavancha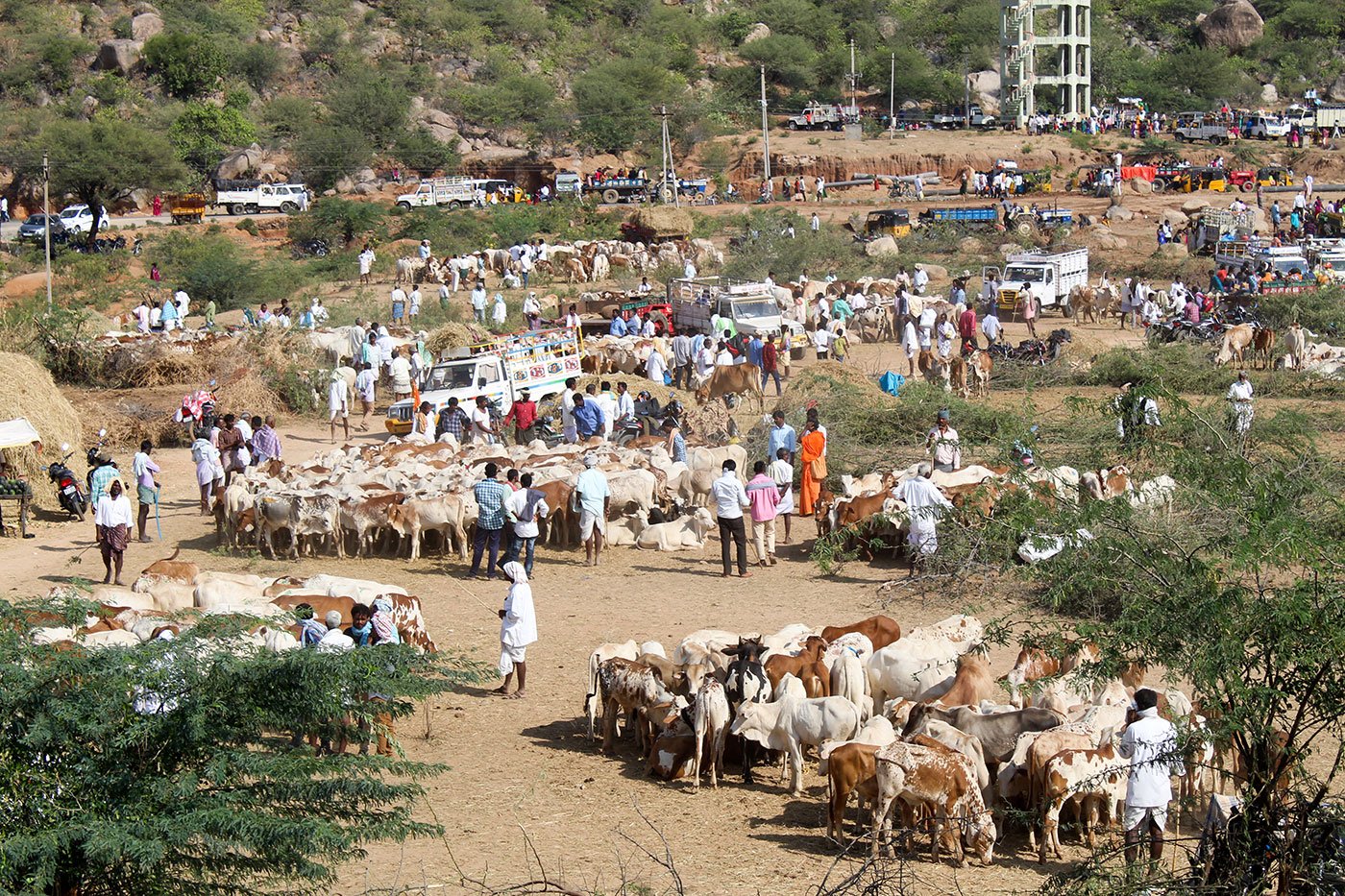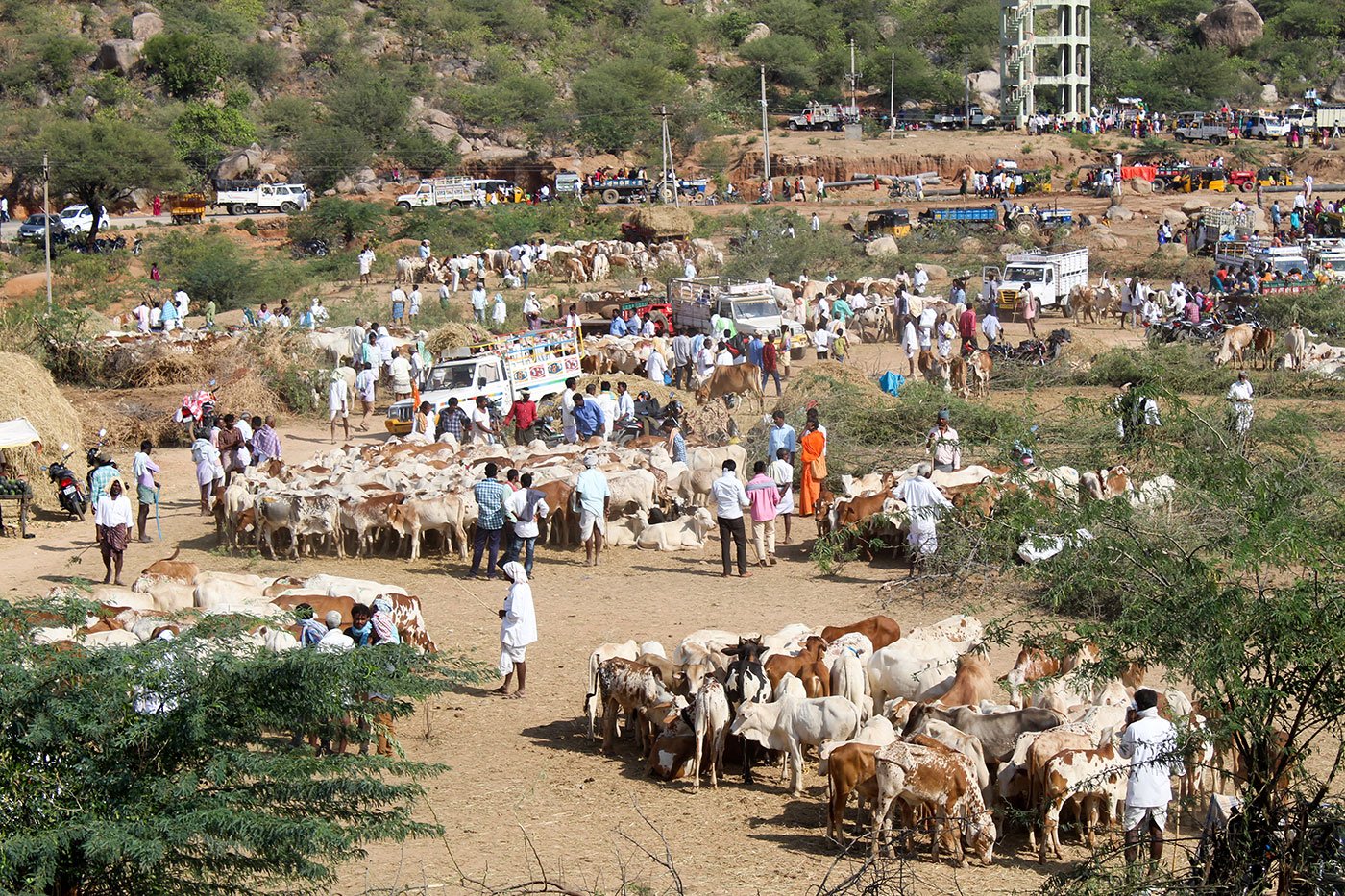 PHOTO • Harinath Rao Nagulavancha