"It was right in the harvest season. The collector called representatives of all our villages to his office and gave us a three-month ultimatum. 'Empty the place before December or else we will call the police and chase you off' he said," recollects 68-year-old Vitthal Ganu Vide.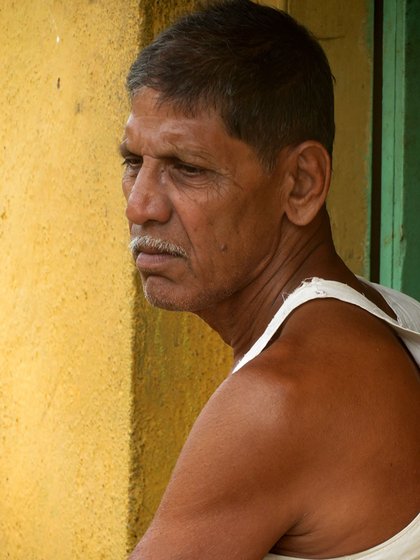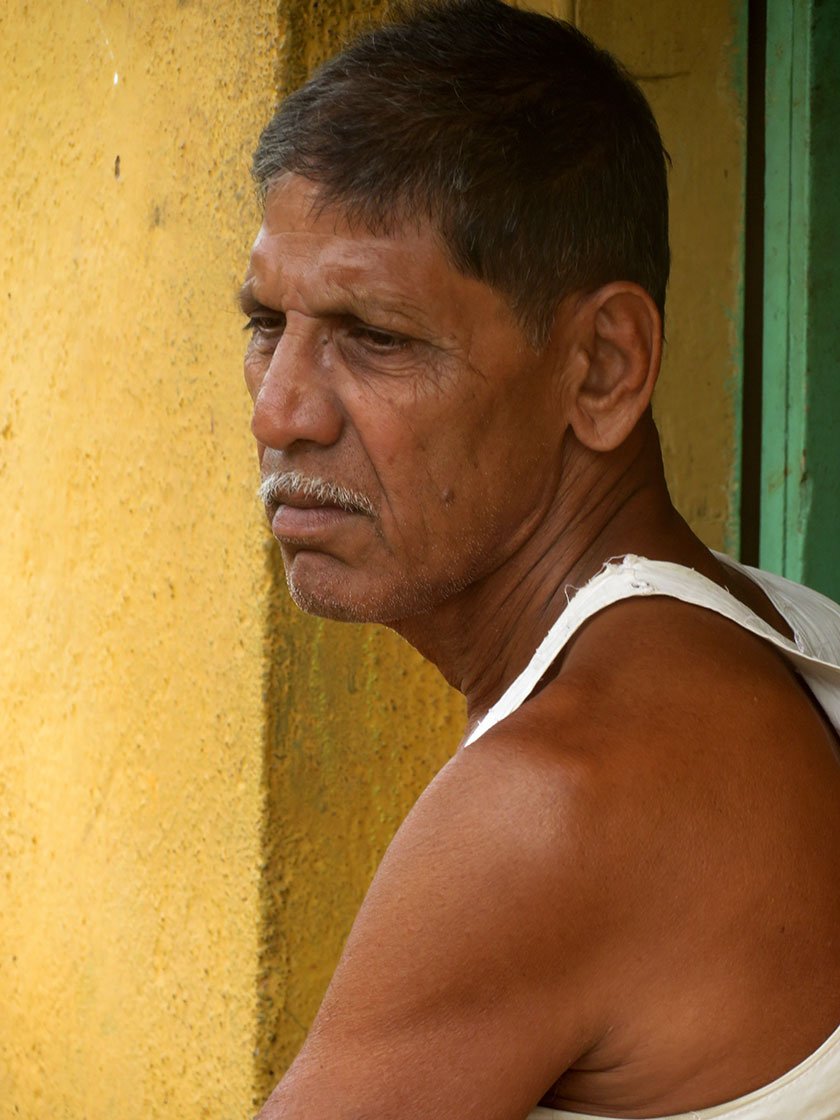 PHOTO • Jyoti Shinoli
That was in October 1970.
Vide is speaking to us in Sarangpuri village, 84 kilometres from Mumbai city, a remote and isolated place in Shahapur taluka of Maharashtra's Thane district. From five villages and tribal padas of this district 46 years ago, 127 families were displaced by the Bhatsa Irrigation Project. Relief and rehabilitation –  such concepts were nearly two decades away. The families ousted by the dam had to fend for themselves, find other places in this forested region to live in. A few got a little cash – Rs. 230 per acre –  off the books, not documented. Most got nothing – barring certificates from the district collector's office that they were ousted persons. That too, after an agitation.
"For 15 days we were constantly walking. Shifting with all our belongings at one go was impossible without a vehicle. There was a long queue of men, women carrying small children, other young ones, utensils, farm tools, stocks of grain, corn, cereal, livestock and poultry. People didn't want their hens and cows left behind to die. Doors, big hooks on the walls, a potsherd – they salvaged all possible material from their old houses to rebuild their lives somewhere else," says Vide.
His was among the 127 families from the five doomed villages and hamlets. Vakichapada, Palaspada and Godhepaddul were Adivasi hamlets. Palheri and Pachiware were villages with families mostly belonging to Other Backward Classes (OBCs). All these were totally submerged by the Bhatsa dam project during 1970-72.
"My village was Palheri . And there were other tribal settlements located close by. It was surrounded by dark forest and a river," says Vide.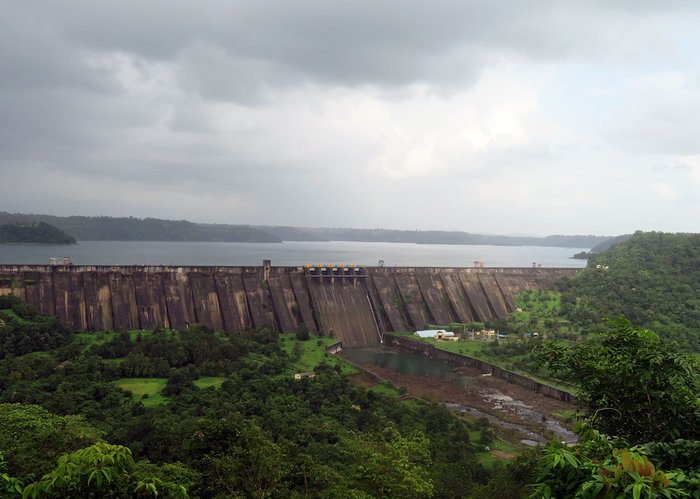 PHOTO • Jyoti Shinoli
'The collector called representatives of all our villages to his office and gave us an ultimatum: Empty the place before December or else we will call the police and chase you off,' recollects Vide

The government acquired 3,278 hectares of land for the Bhatsa project. Of these, 653 hectares were private land and the rest was state-owned forest. The 127 families losing their homes included 97 of the Ma Thakur tribe and 30 OBC families. The fallout: almost half a century later, 578 human beings still await "rehabilitation."
"Our last harvest season in 1970 saw no traditional celebration. Those three months [October to December] were very difficult. We couldn't thank our mother earth. No Dussehra, no Diwali that year," recalls Vide.
Just two kilometres from his village, in Murbichapada , are 35 tribal families displaced from Godhepaddul by the dam during 1971-72. Jaytu Bhau Kevari was 16 then. He left the village with his parents and four siblings.
"For the very first time, we did not greet the harvest with our traditional dhol and dance. Everyone was frightened and thinking: how long can we survive with their 'compensation'," says Kevari.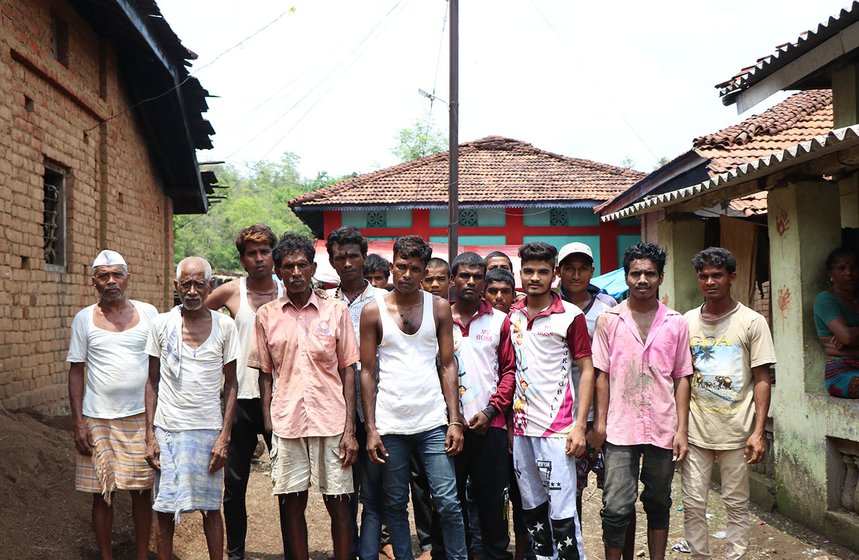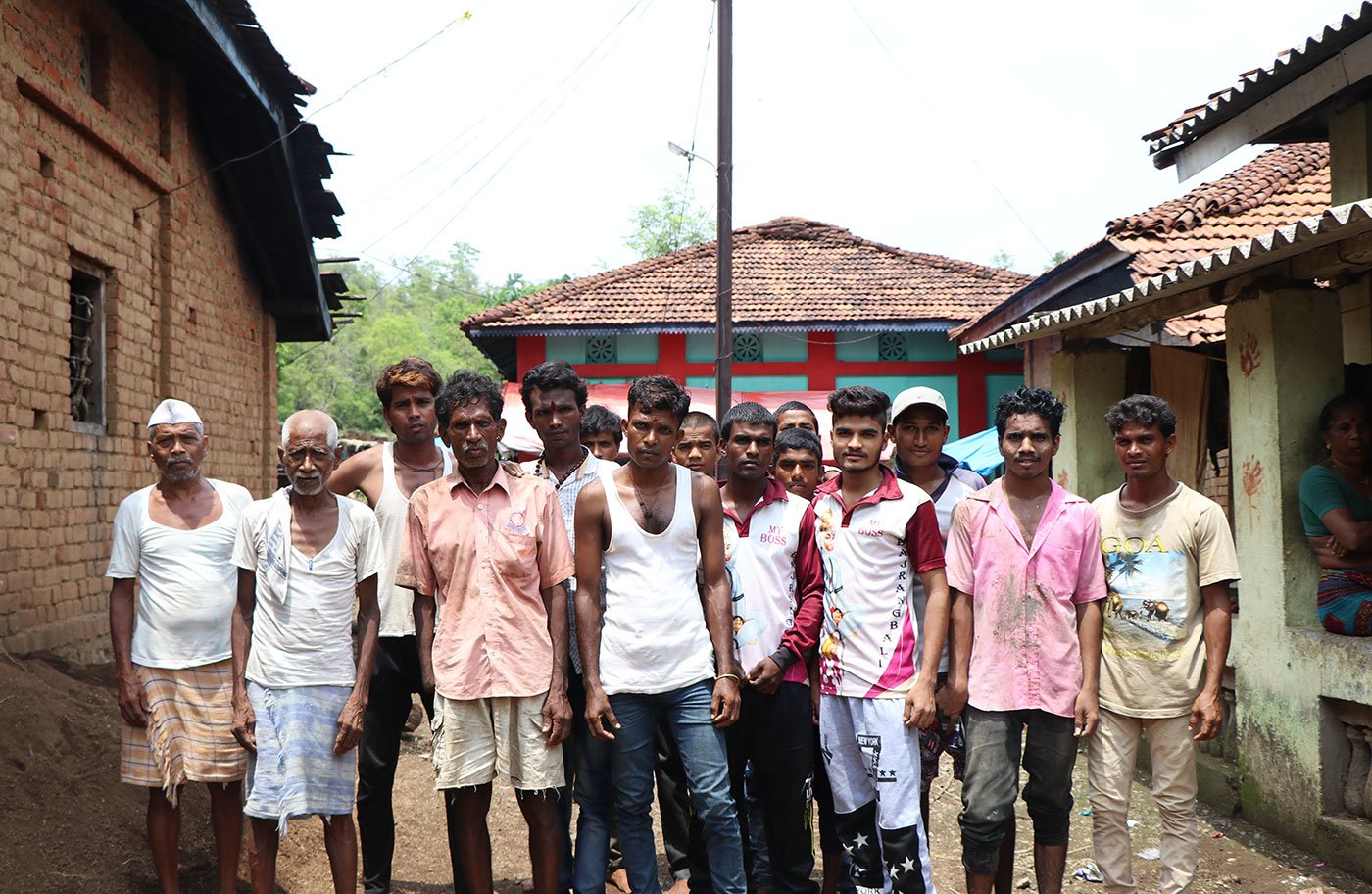 PHOTO • Paresh Bhujbal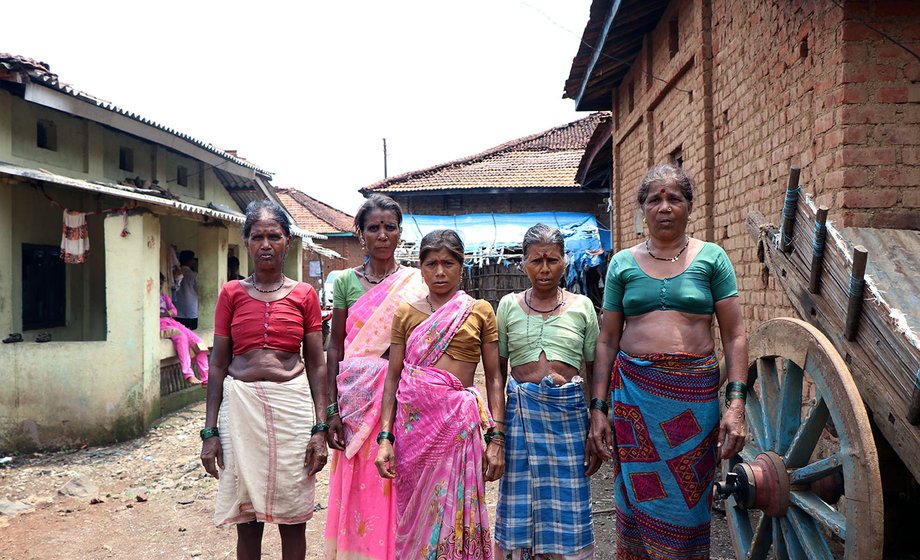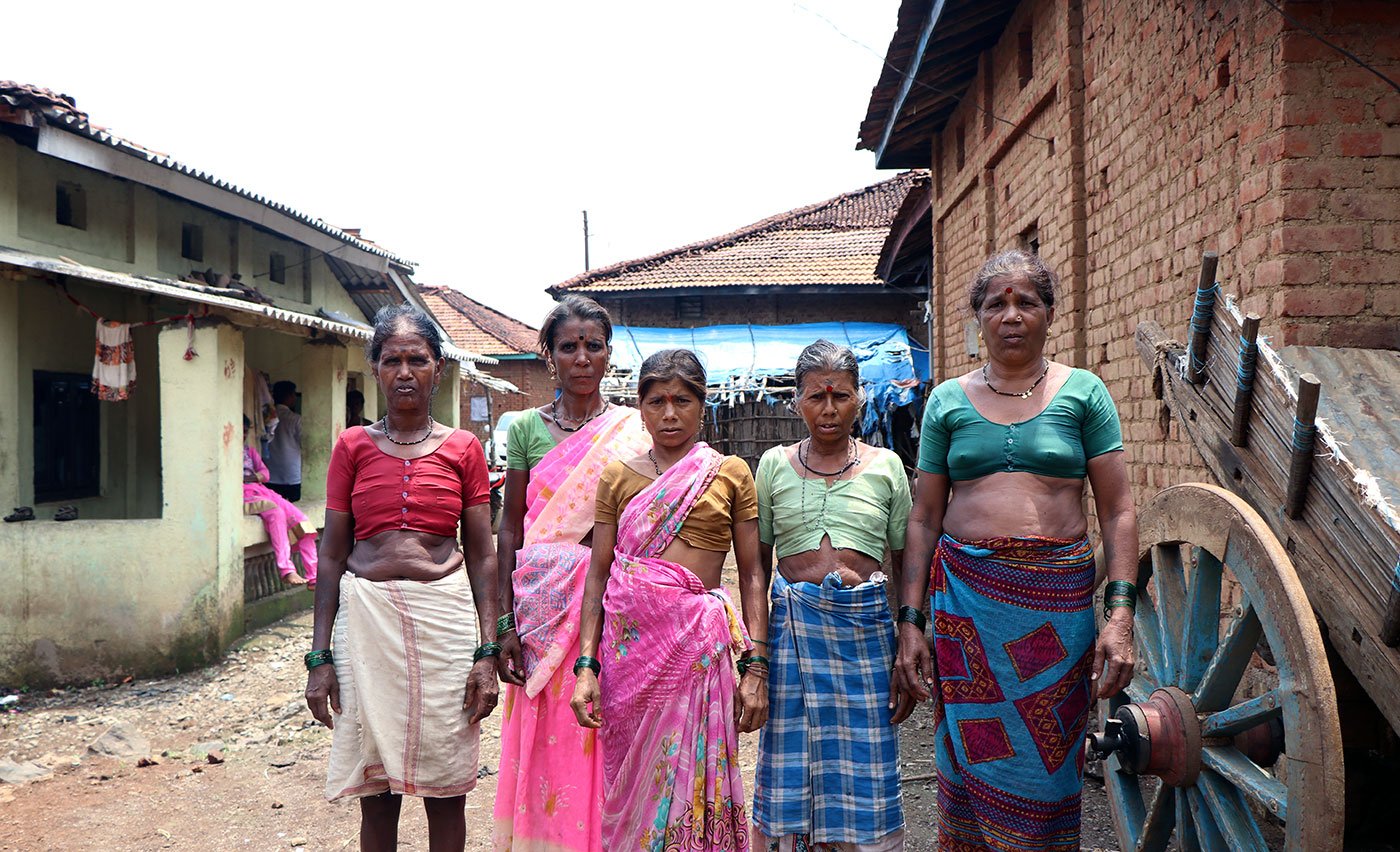 PHOTO • Paresh Bhujbal
"Some took shelter in the villages of their relatives. Others went to nearby villages and padas like Sarangpuri, Birwadi, Aatgaon, Khutghar, Khaire, Murbichapada. Many families just vanished. We don't know where they went," he adds.
"Before that, our lives were peaceful and self-reliant. We would harvest paddy and sometimes cereals on highly fertile land. Wood for fuel, fruits and medicinal herbs, plants to cure various diseases – all would come from the forest. We had six cows, there would be milk all the time. Now, it's hard even to see it," says Kevari.
Rami Kevari from Vetapada was barely 15 when she married Babu Bhau Kevari in Palaspada . "All we needed to run our world, we found around us. We had a paddy farm and cows. Some would grow vegetables and dals [pulses] such as urad , tur , moong and harbhara [chickpea]. Dal , once free and plentiful, is out of our reach now. We never spent to eat, but now we have to," she says.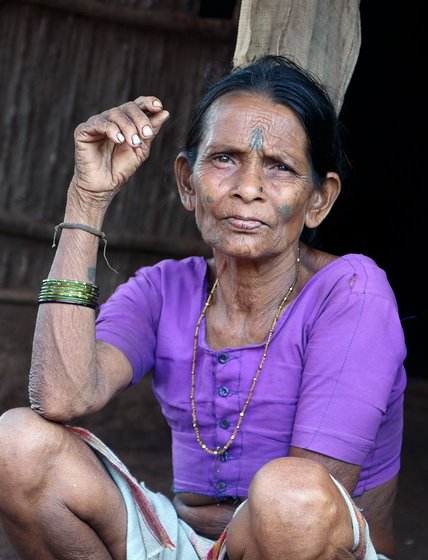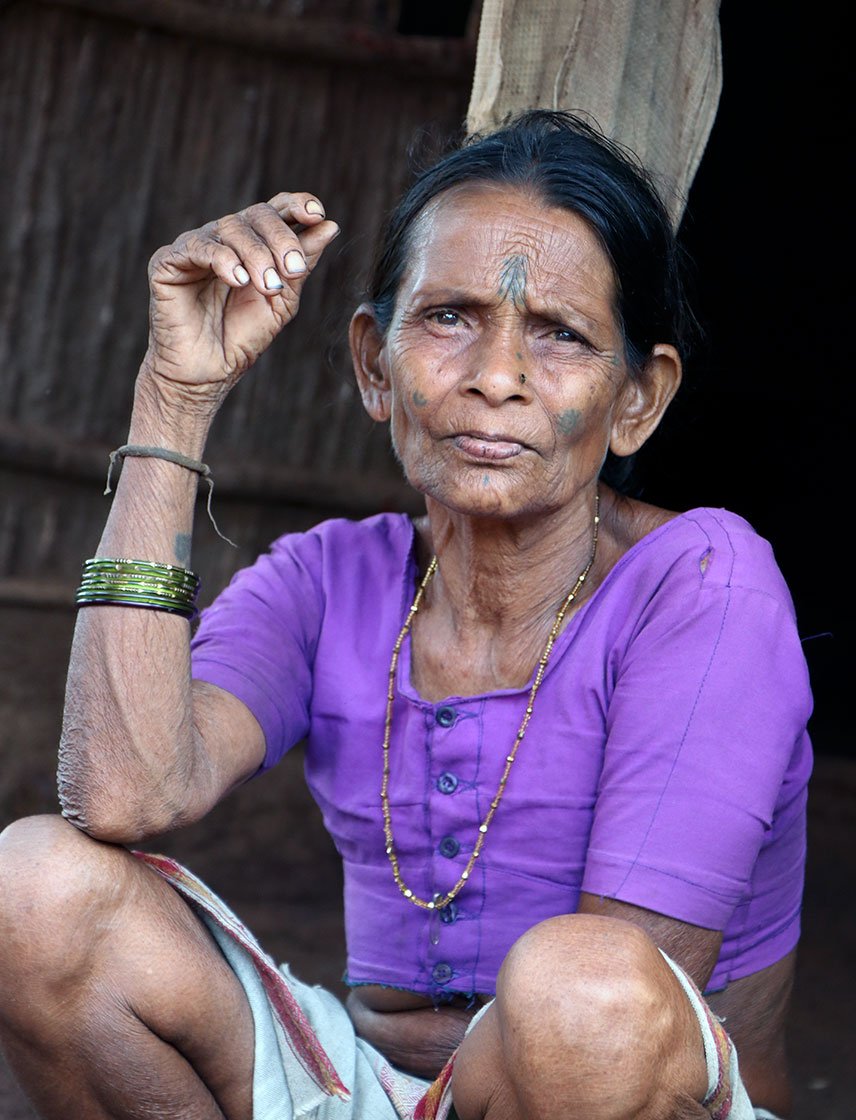 PHOTO • Paresh Bhujbal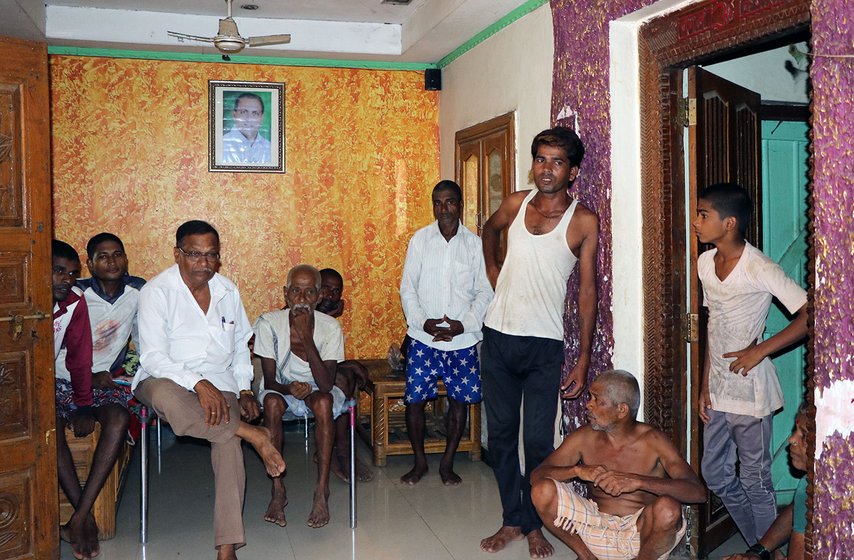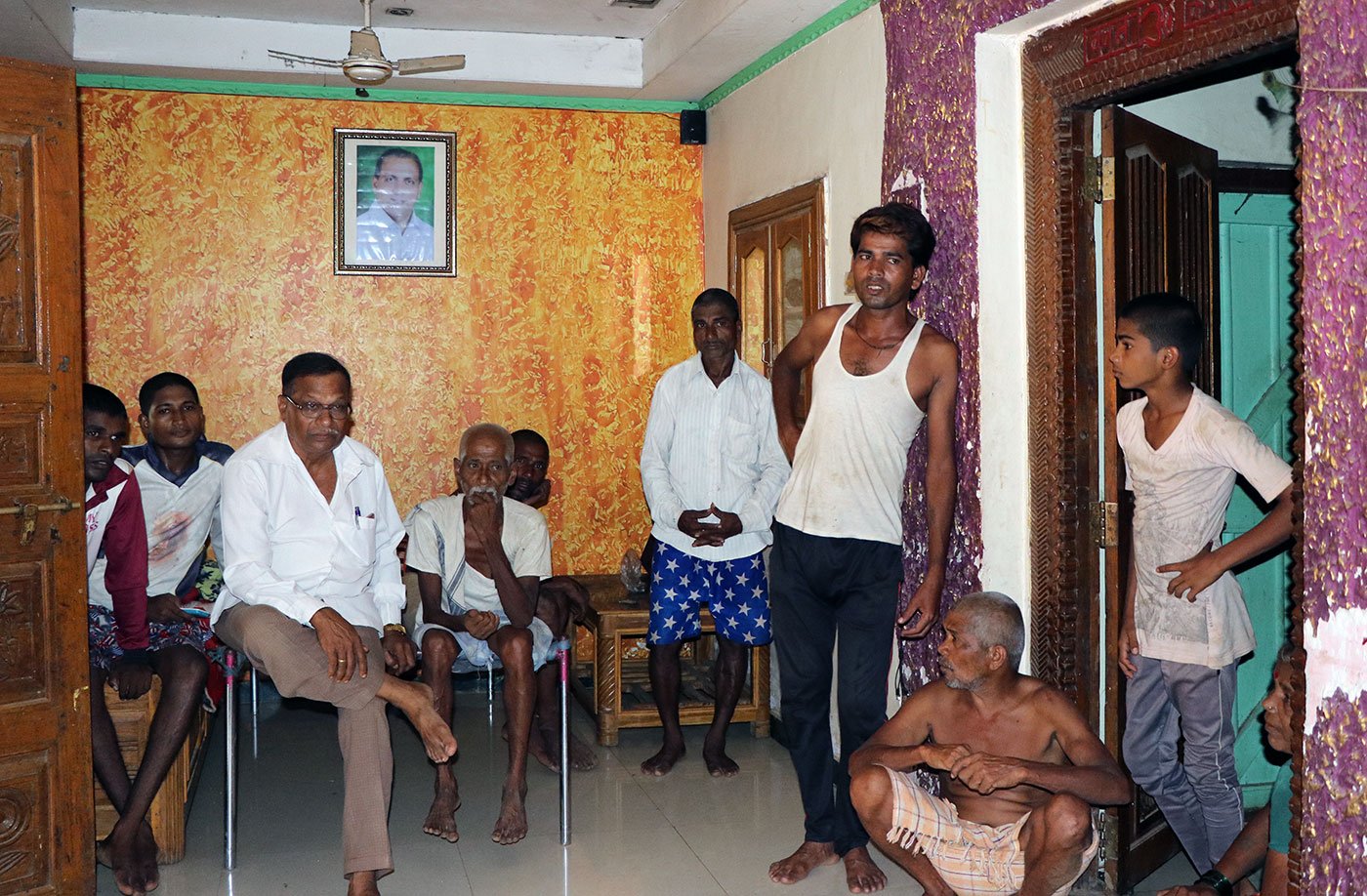 PHOTO • Paresh Bhujbal
Today, Rami Kevari, a below poverty line (BPL) ration card holder, must travel 15 kilometres to Shahapur to buy pulses at Rs. 80 a kilogram. So do all the others like her.
The generation born after displacement faces a bleak situation. There are no industries in this region. Work under the Mahatma Gandhi National Rural Employment Guarantee Act is non-existent. Farm labour, masonry, fishing, or selling forest produce are the only available sources of income.

Gopal Dattu Kevari, 35, like many of his age group, works as an agricultural labourer. His is a 16-member family. "I earn Rs. 200-250 a day. But can't find work for more than 150 days in a year," he says.

Gopal has six daughters and a son to look after. He also has five younger brothers with no permanent jobs. "All of us together, we earn no more than 5,000 to 6,000 rupees a month."
There is a primary school in Murbichapada, but the nearest high school is in Kothare village, six kilometres away. "After Class 10, students from all padas have to go to Shahapur, where colleges and hostels exist. Few can manage this, so drop-out rates are high," says a local teacher who sought anonymity.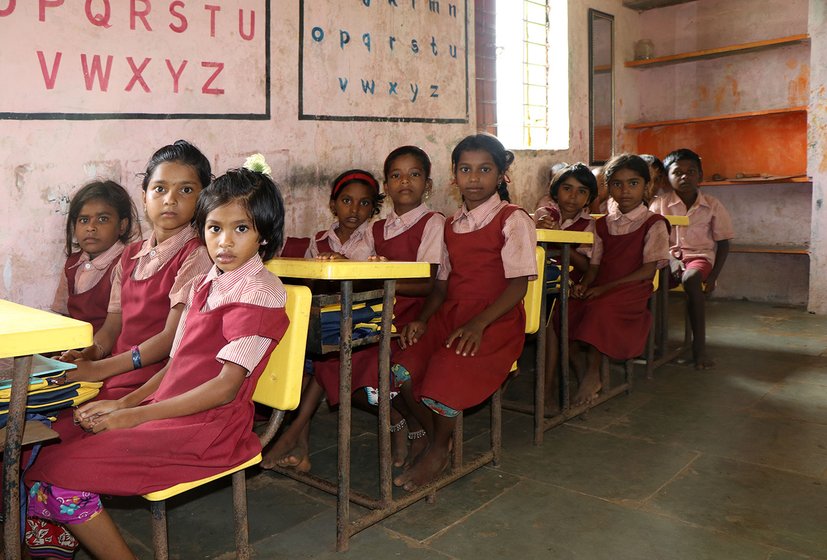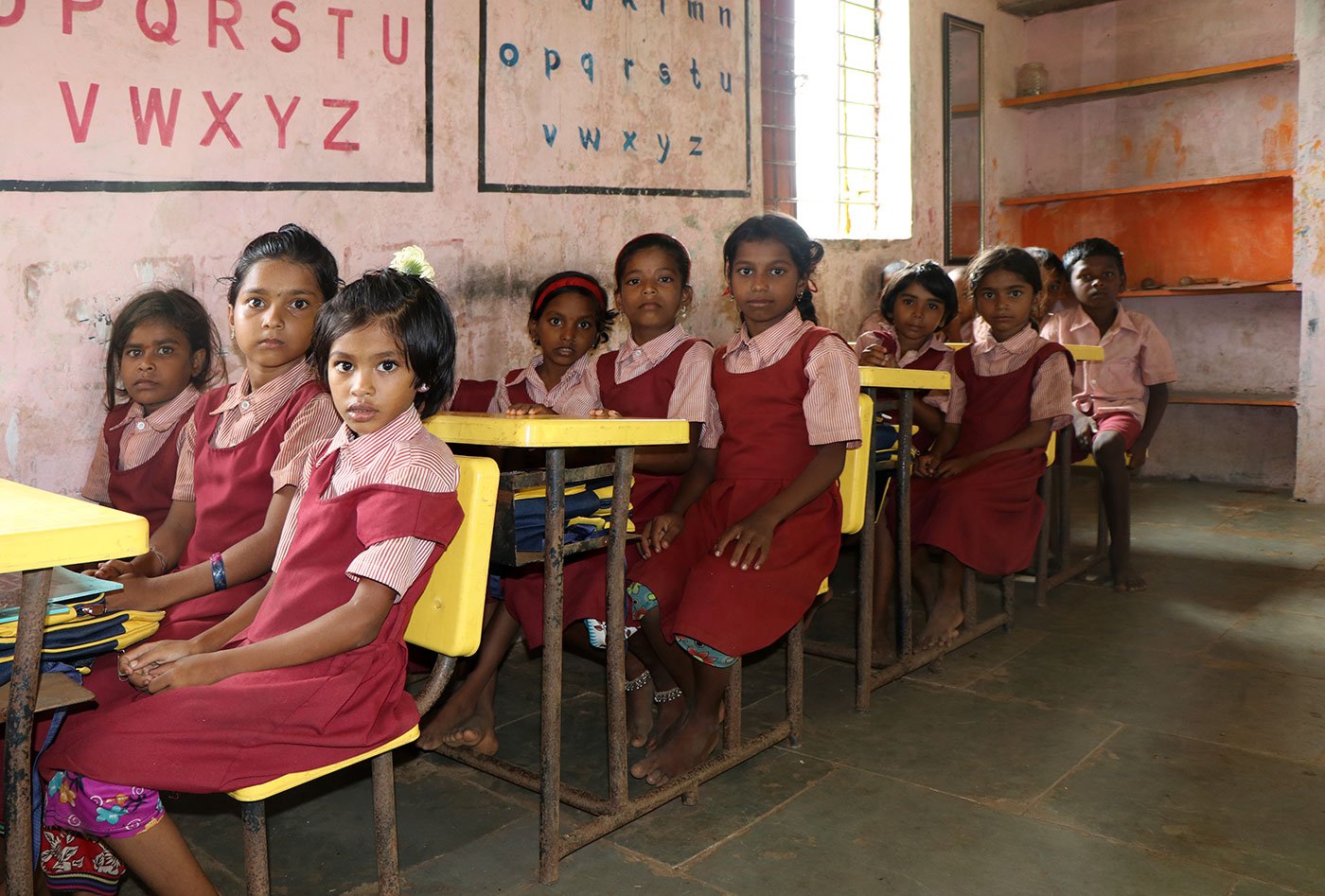 PHOTO • Paresh Bhujbal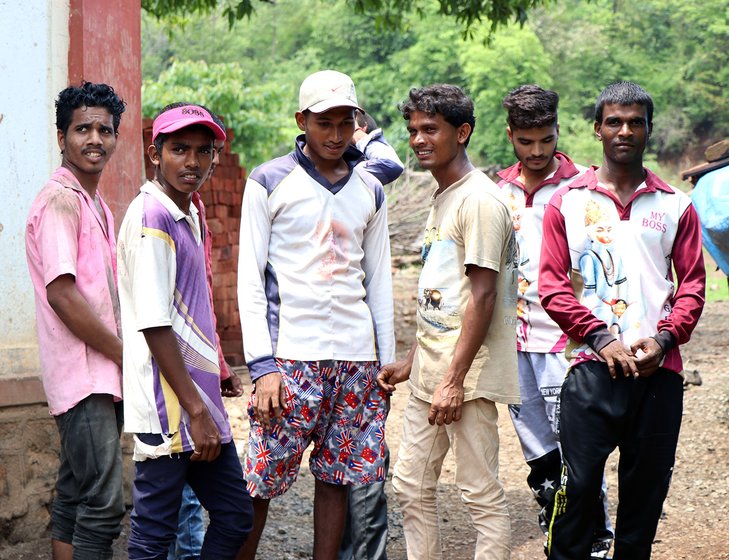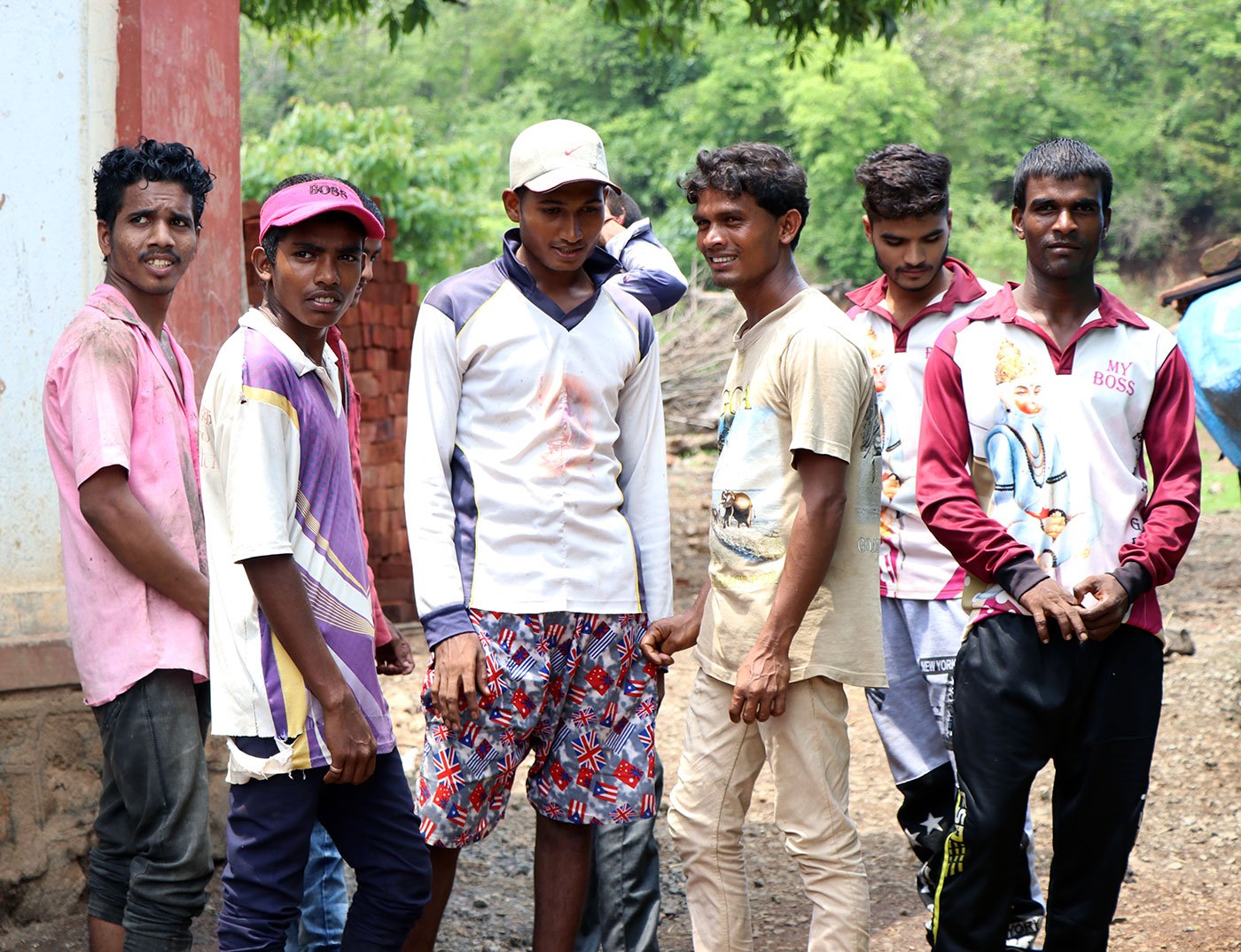 PHOTO • Paresh Bhujbal
Sachin Kevari, 23, from Murbichapada, completed his Class 10 exam nearly eight years ago, while working as a farm labourer. "I could afford neither the hostel nor the commuting. Earning money to support my family was more important," he says in despair.
The 88-metre-high Bhatsa dam has a storage capacity of 976 cubic metres and a power generation capacity of 15 megawatts. It irrigates 23,000 hectares of land. It also supplies thousands of litres of drinking water to Mumbai and Thane.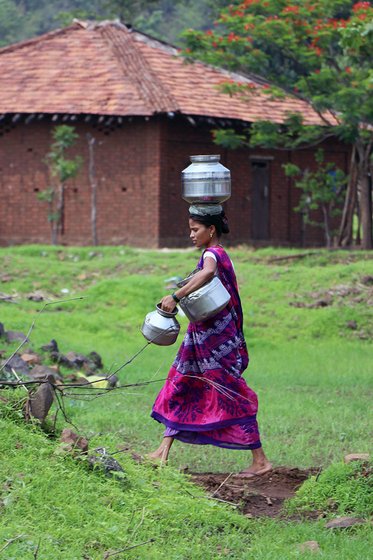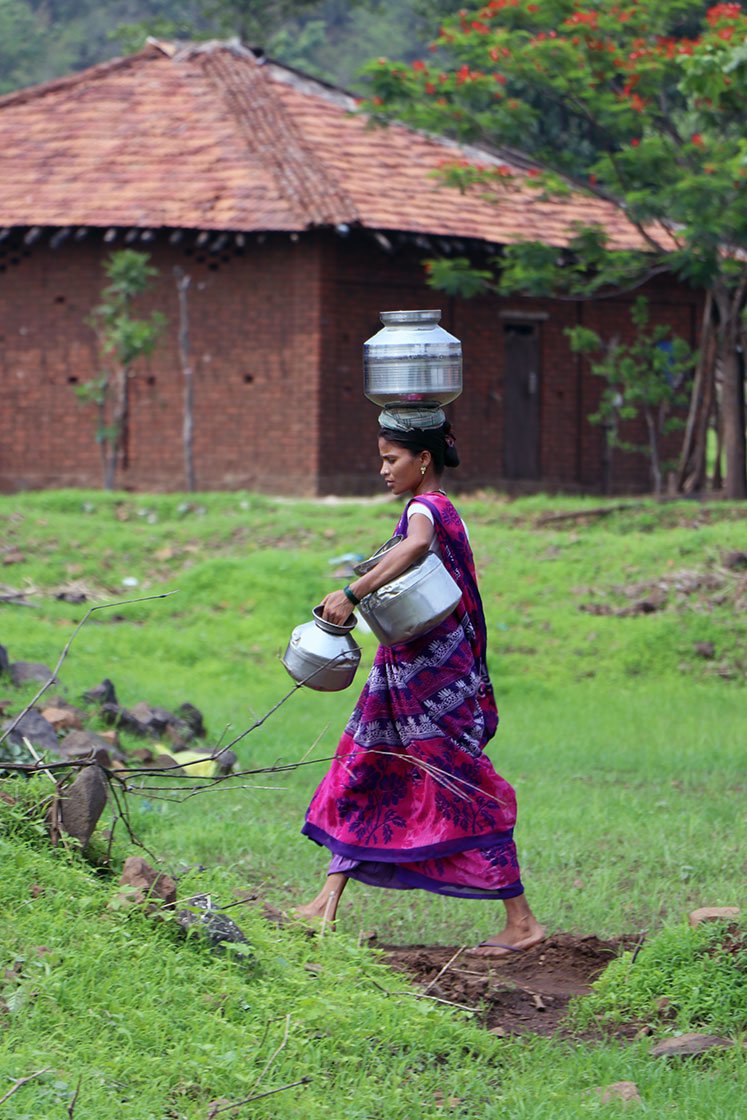 PHOTO • Paresh Bhujbal
"It's like darkness under a diya (lamp). These people sacrificed their ancestral land for this project. And got nothing …no amenities, no job, no education," says Baban Harane, social activist and coordinator of the Bhatsa Irrigation Project Rehabilitation Committee (BIPRC), which was established in 1986 (though the displaced people's fight began much earlier).
BIPRC chairman Bhau Babu Mahalunge, 63, is himself a project-affected person. He has been seeking justice for the people ousted under the Maharashtra Project Affected Persons Rehabilitation Act, 1999.
"Their cultivated lands were acquired at ridiculously low rates of about Rs. 230 per acre in 1970-71. The 'social impact assessment', as required under the National Rehabilitation and Resettlement Policy, 2007, has not been carried out to this day," says Mahalunge.
Since 1973, the displaced Adivasis and OBC villagers have spent hundreds of days in agitations, hunger strikes, dharnas, meetings, and talks with (and letters to) government officials. And the present generation struggles to survive.
"What kind of job does a tenth class pass get in an urban area? Do they earn well?' asks Sachin Kevari.