The women have white lilies and aboli flowers in their hair, and red badges pinned to their red, blue, green and crimson sarees. Their colours light up a quiet Tuesday afternoon this week at Dahanu Road station's platform 3. They are waiting for a train amid various other commuters, among them students travelling nearly a 100 kilometres to the south to Mumbai and workers going to factories a few kilometres to the north in towns such as Umbergaon.
The women, all farmers from the Warli Adivasi community, will soon be joined by other groups of women and men from across Dahanu taluka of Palghar district in Maharashtra.
They are all going to Delhi, to participate in the march to Parliament on November 29-30 called by the All India Kisan Sangharsh Coordination Committee. The committee is an umbrella organisation of around 200 farmers' groups from across the country, among them the All India Kisan Sabha (AIKS). The Adivasi farmers waiting at Dahanu station are members of the AIKS. Their demands include a three-week special session of Parliament focused on the agrarian crisis, including three days of discussion on the specific demands of women farmers.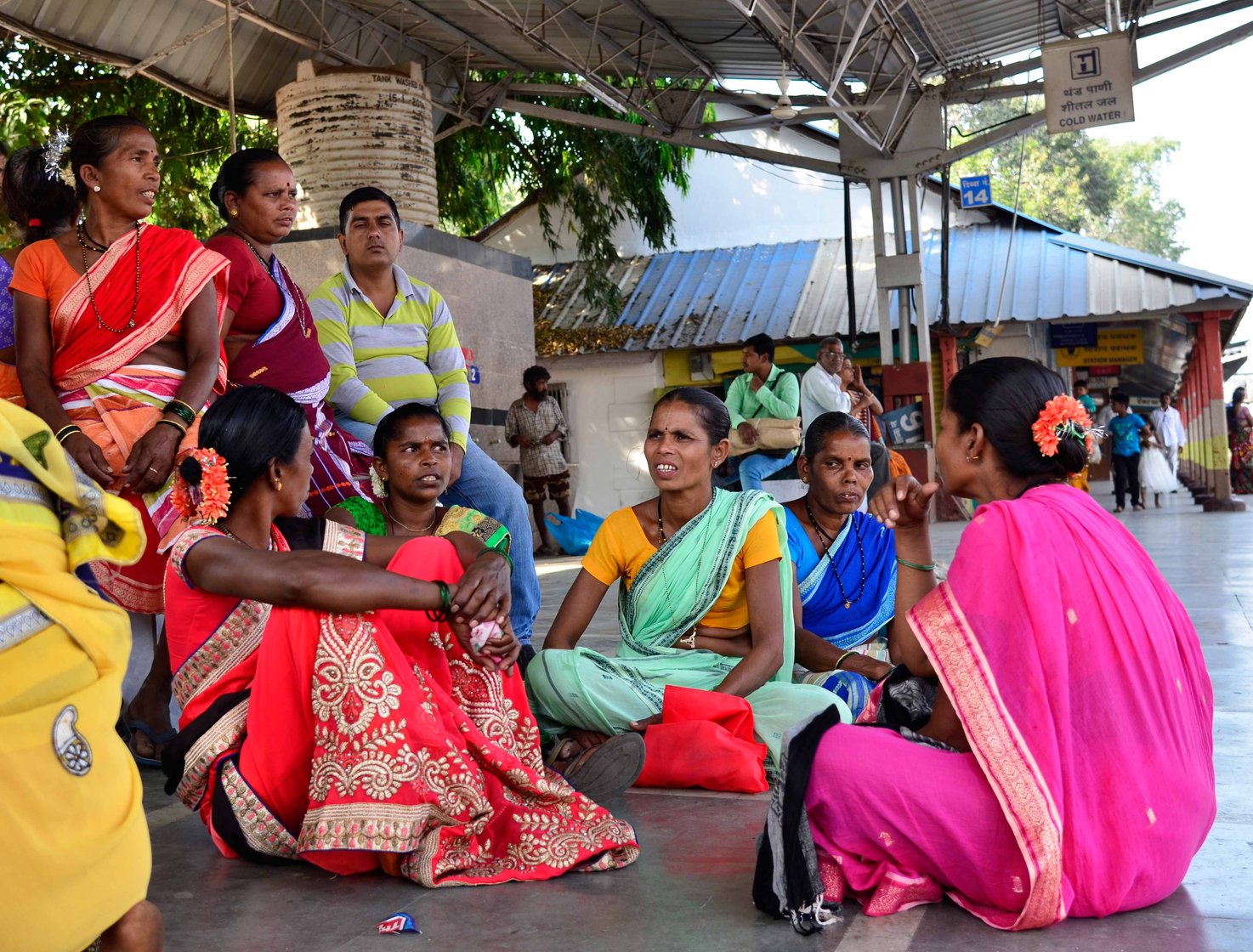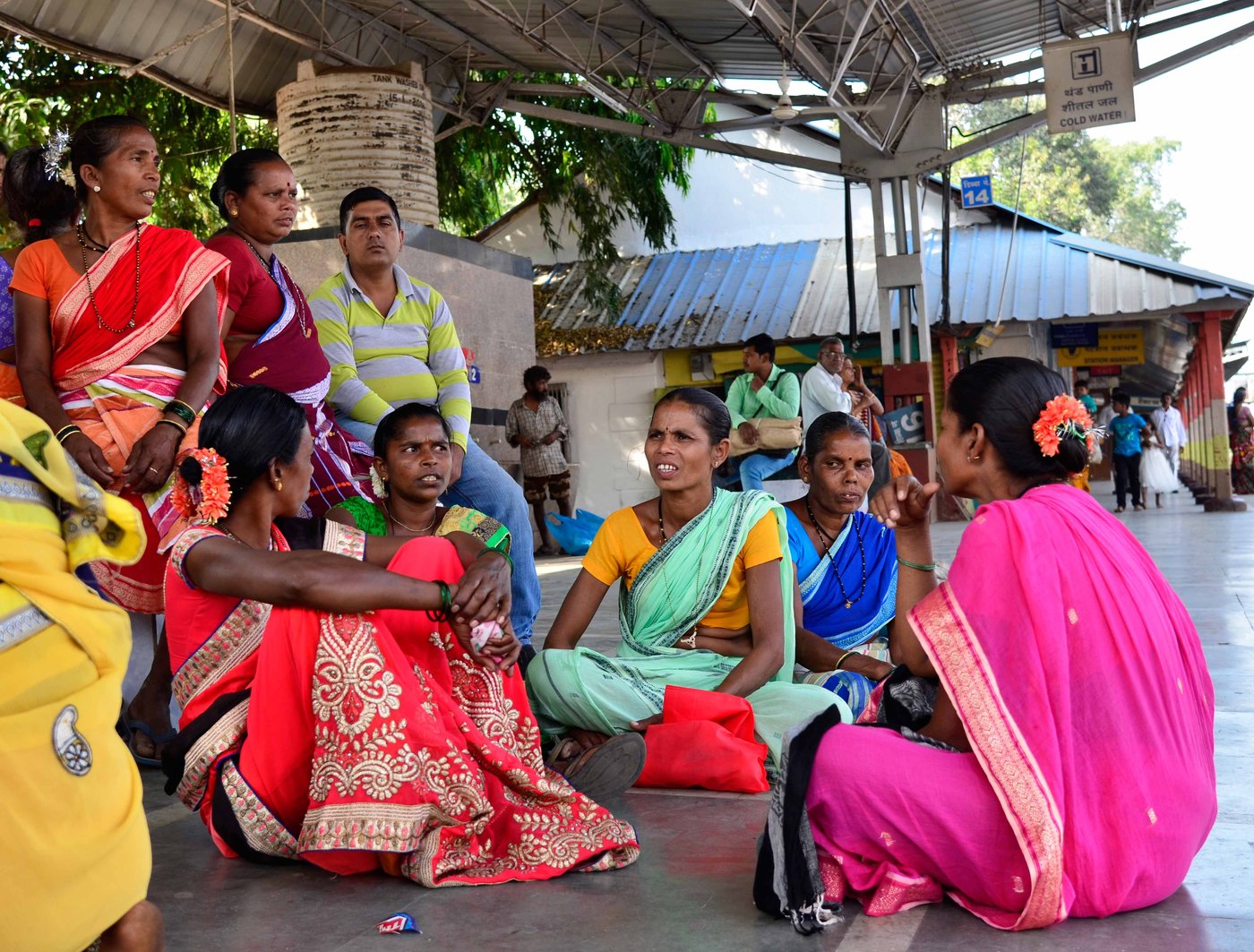 PHOTO • Himanshu Chutia Saikia
What are some of the elements of the agrarian crisis for the Adivasi women farmers?
"All our rice died," says Meena Barse Kom. "We have no other source of water except rain. If there is no rain, then how can the rice survive?" Meena is from Dhamangaon village in Dahanu
taluka
. Palghar district is reeling under a severe drought, but Meena and the other women – all of them rice farmers who have lost their crop to drought this season – say that the government has not brought in any relief measures so far.
"I barely get a yield of five sacks of rice of a 100 kilos per goni [sack], but that is insufficient for the entire year for the family," says Hiru Vasant Babar, 32. Her husband is unwell and cannot work. She has three sons who don't go to school.

Meena's two daughters have also dropped out of school. "There wasn't enough money even to buy clothes for them," she says. "They couldn't continue school." Her son and husband work as labourers on a ship. They are away for months, sometimes as long as nine months. She runs the house on the modest income that they bring and on the five-acre plot that her husband's family cultivates as tillers.
The rice and jowar that she grows on her land is not enough to feed her family. She relies on the 10 kilos of rice, 1 kilo sugar, 1 kilo dal and 10 kilos of wheat that the family gets at the subsidised ration shops. "This is not enough. There are cartels of agents who sell off our ration food, and it never reaches us. How can a family of seven survive on this?"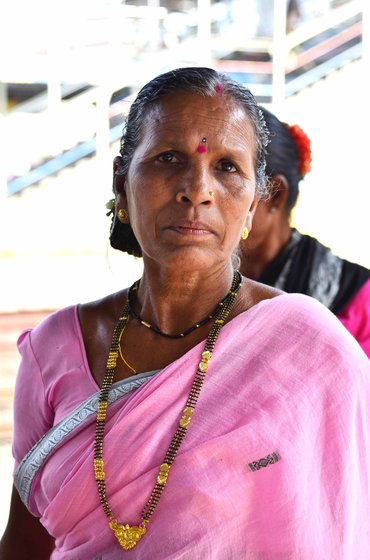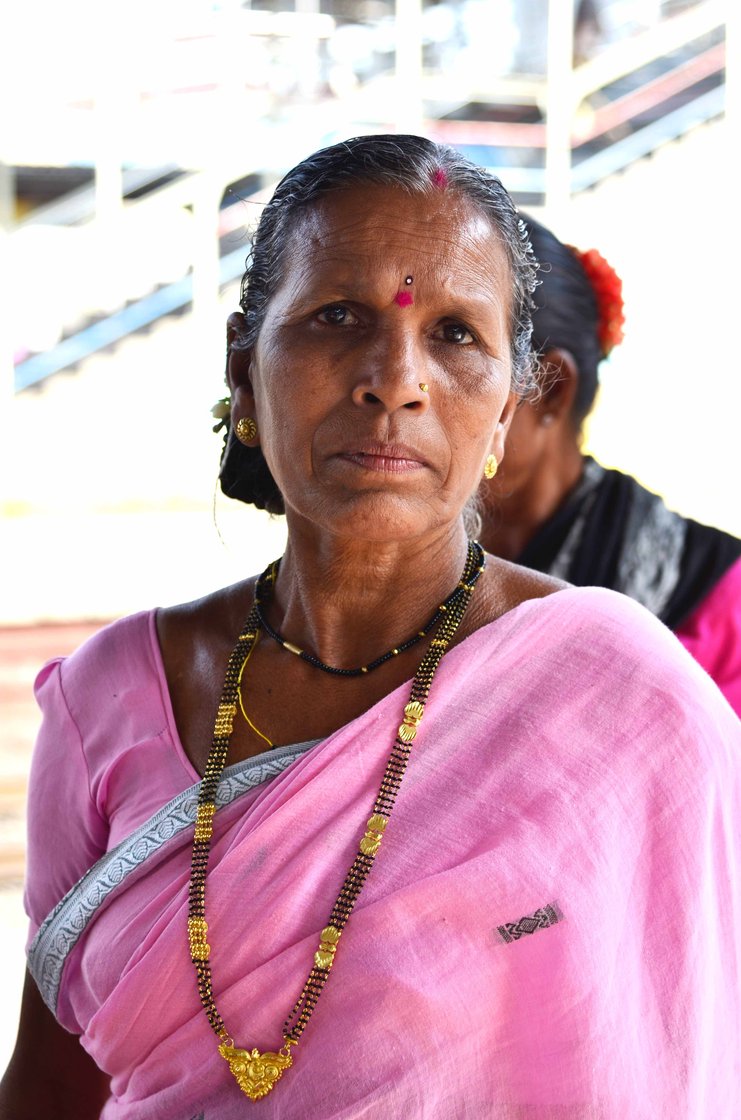 PHOTO • Himanshu Chutia Saikia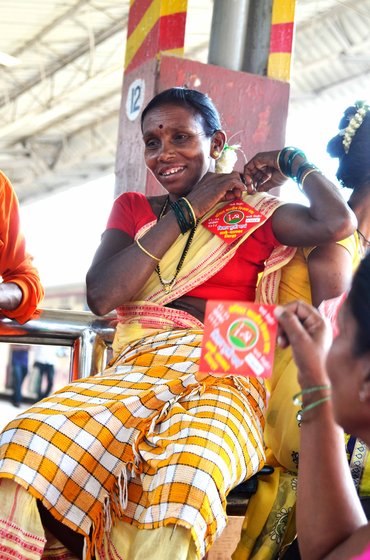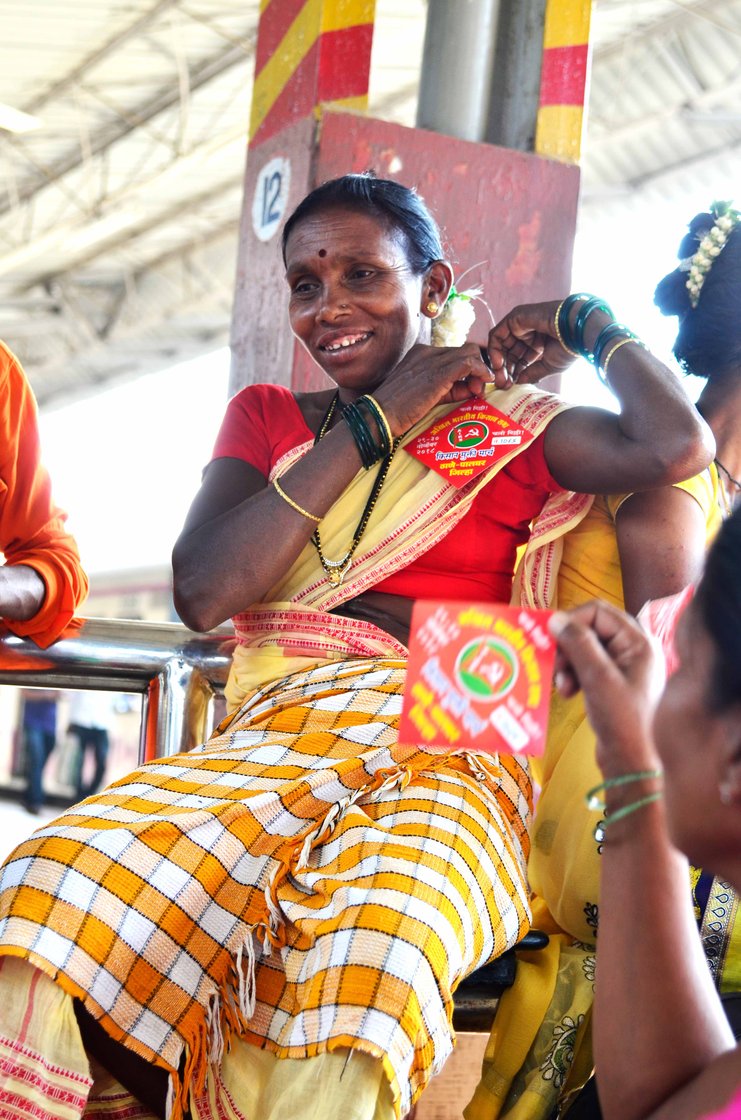 PHOTO • Himanshu Chutia Saikia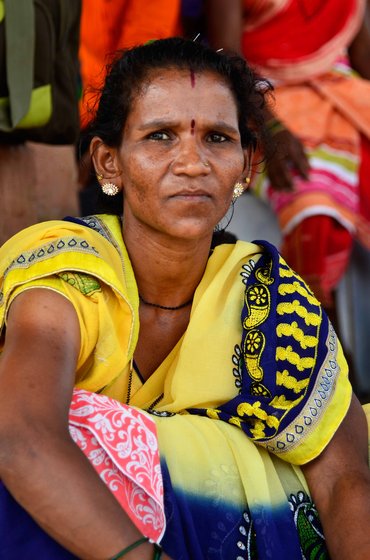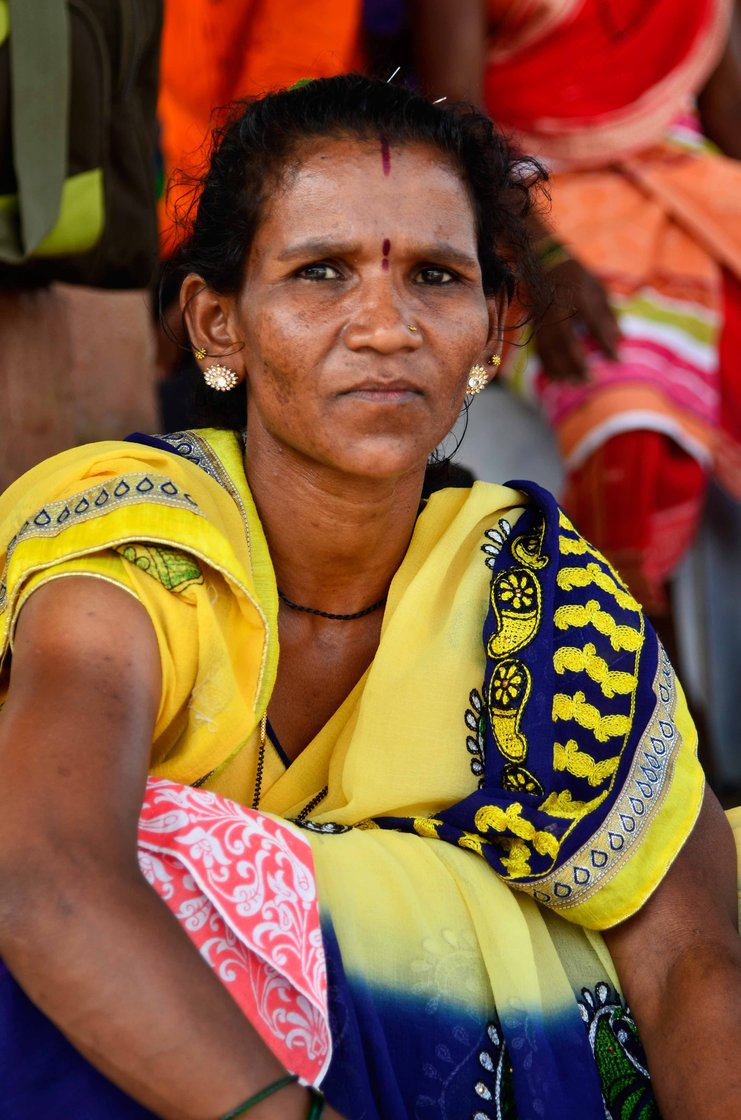 PHOTO • Himanshu Chutia Saikia
With the failure of the rice crop this year and the insufficient rations, Meena, Hiru and the other women are finding it difficult to feed their families.
Hiru, like the other farmers at the station that day, owns very little land, and the family's plots are usually on their husbands' or fathers' names. "Adivasis have very small plots in Palghar, just one to five acres. They are always under threat of being displaced or their plots usurped. These are lands that they got as tillers under the Land Ceiling Act or forest plots they have occupied as traditional cultivators, which rightfully belong to them under Forest Rights Act ," says Chandrakant Ghorkana, the Kisan Sabha's Palghar district secretary, who is leading the Dahanu contingent to Delhi.
"Unless we stay together and look out for each other, our lands are going to be taken away. In the past, the erstwhile landlords had tried all sorts of ways to get Warlis off the lands that were legally theirs. This includes getting release deeds signed under false pretences and sheer intimidation. This does not work but today, they use other means to scare us out of our lands. It is a constant struggle."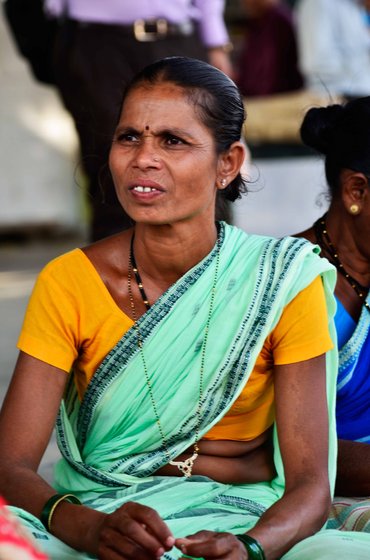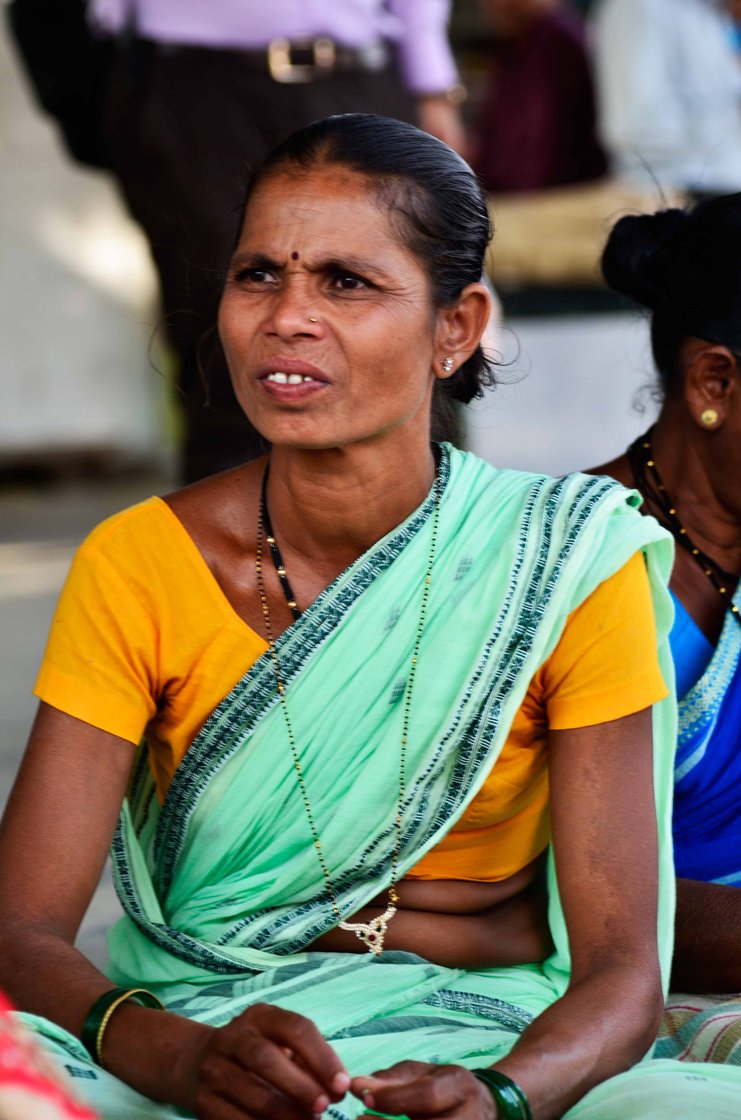 PHOTO • Himanshu Chutia Saikia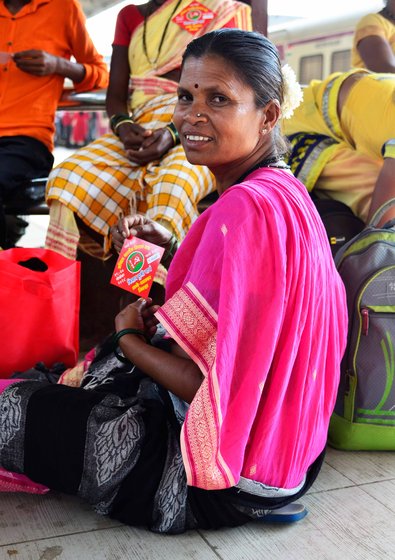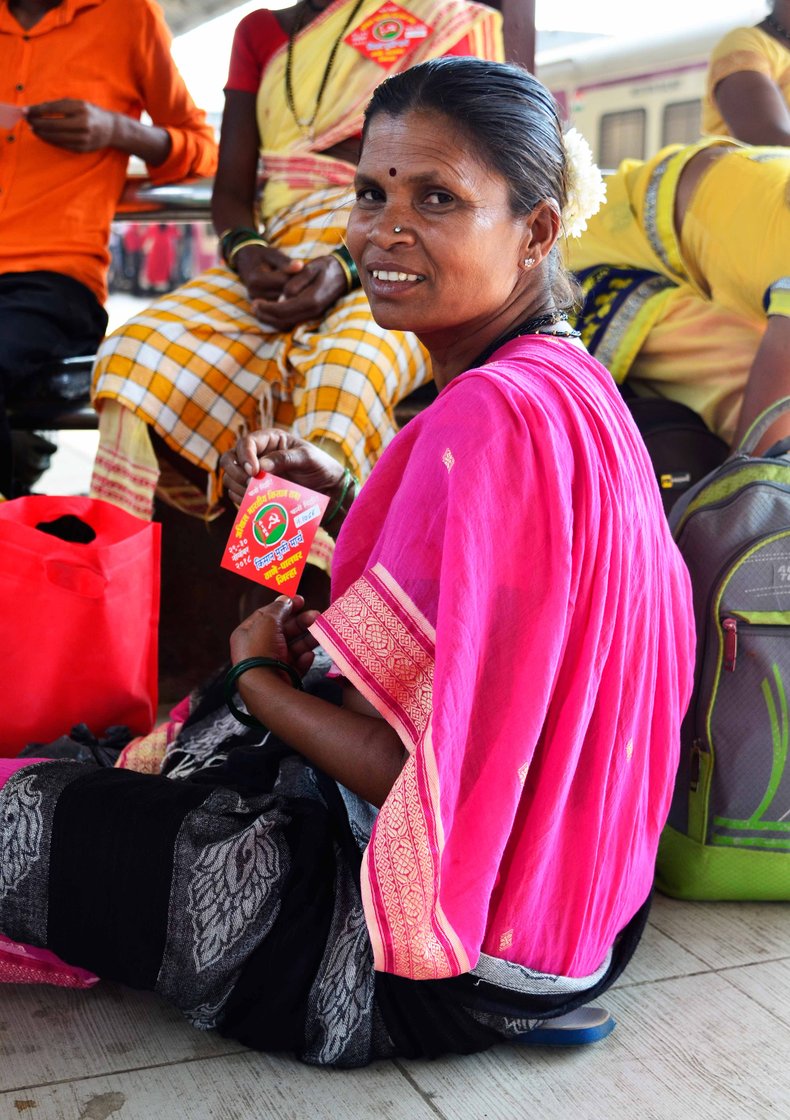 PHOTO • Himanshu Chutia Saikia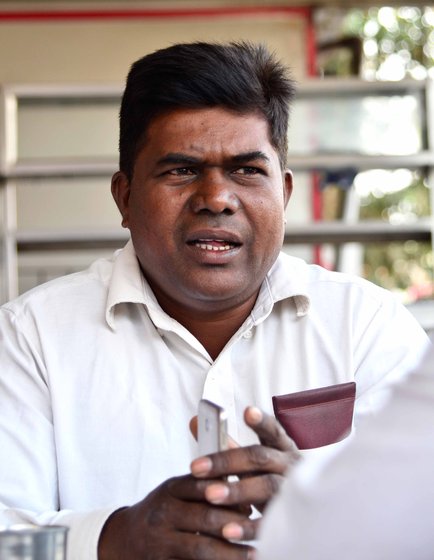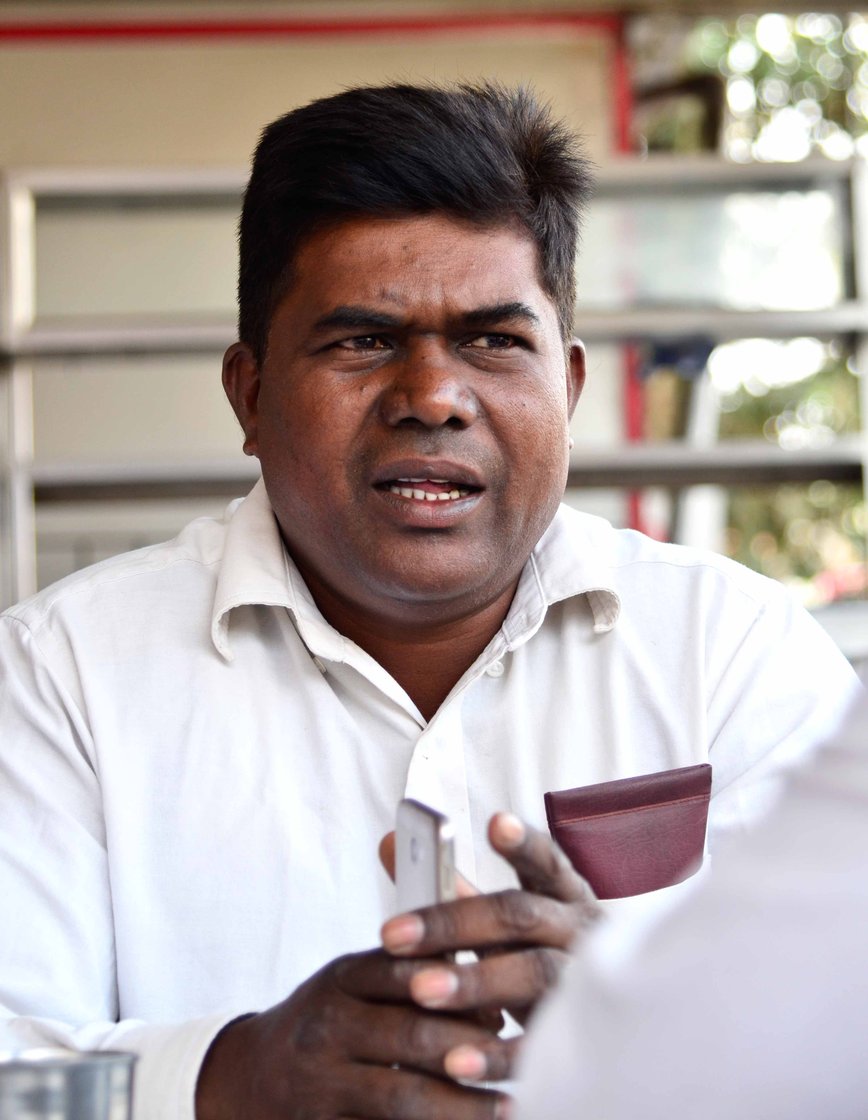 PHOTO • Himanshu Chutia Saikia
This is why farmers like Neelam Prakash Ravte have answered the Kisan Sabha's every call to march for their rights, despite the long duration away from their families and farms. Neelam is from Zarali hamlet in Dahanu; her husband Prakash works in Surat, and they have three children. "When I had gone for the Long March from Nashik to Mumbai [in March 2018], I was away for nearly a week," she says. "My youngest fell ill. We were talking on phone and he kept calling me back home. He got well as soon as I got back. This time he refused to let my bag go. He started hiding my things so that I don't go."
Then why do you march every time? "We have to. If we don't keep up our struggle, we will lose our lands. It is for my children's future that I march. We will keep marching until all our demands are met."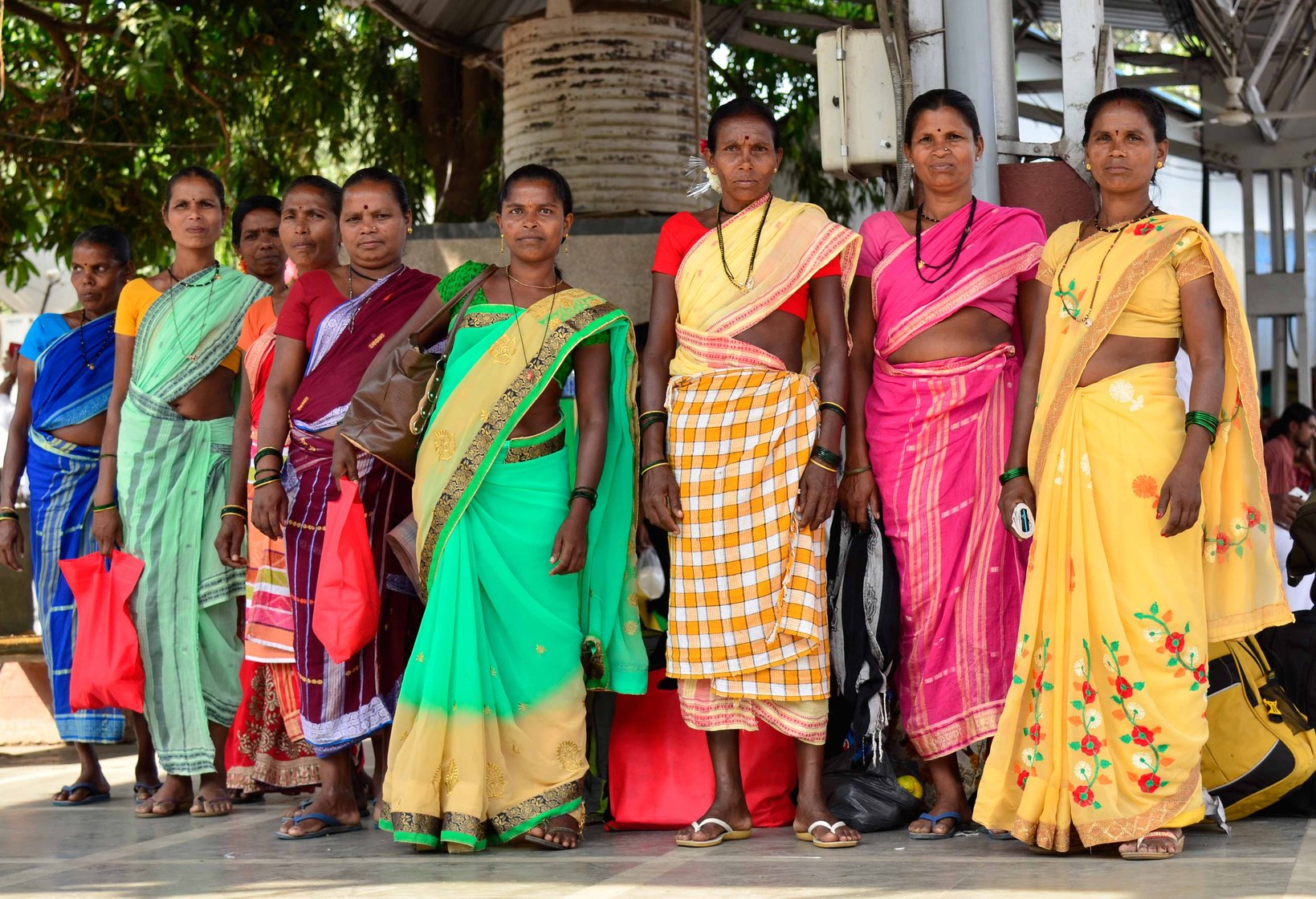 PHOTO • Himanshu Chutia Saikia