Not long after hearing the call of 'Dilli Chalo' – march to Delhi – Warli Adivasi farmers of Palghar district in Maharashtra started their journey on November 27, 2018. They took a suburban train from Dahanu to Virar station, then another train to Mumbai Central, where they took a third train to reach Delhi.
They were coming to Delhi for the landmark farmers' protest on November 29-30, organised by the All India Kisan Sangharsh Coordination Committee, an umbrella group of 150-200 farmers' and workers' organisations. Prominent among these is the All India Kisan Sabha, which, because of its leadership during the historic Warli uprising led by the legendary Godutai Parulekar, commands wide support among the Adivasis.
After travelling continuously for over 24 hours in a compartment packed to crushing capacity, the nearly 100-strong Palghar contingent reached Hazrat Nizamuddin station. This is a record of that journey.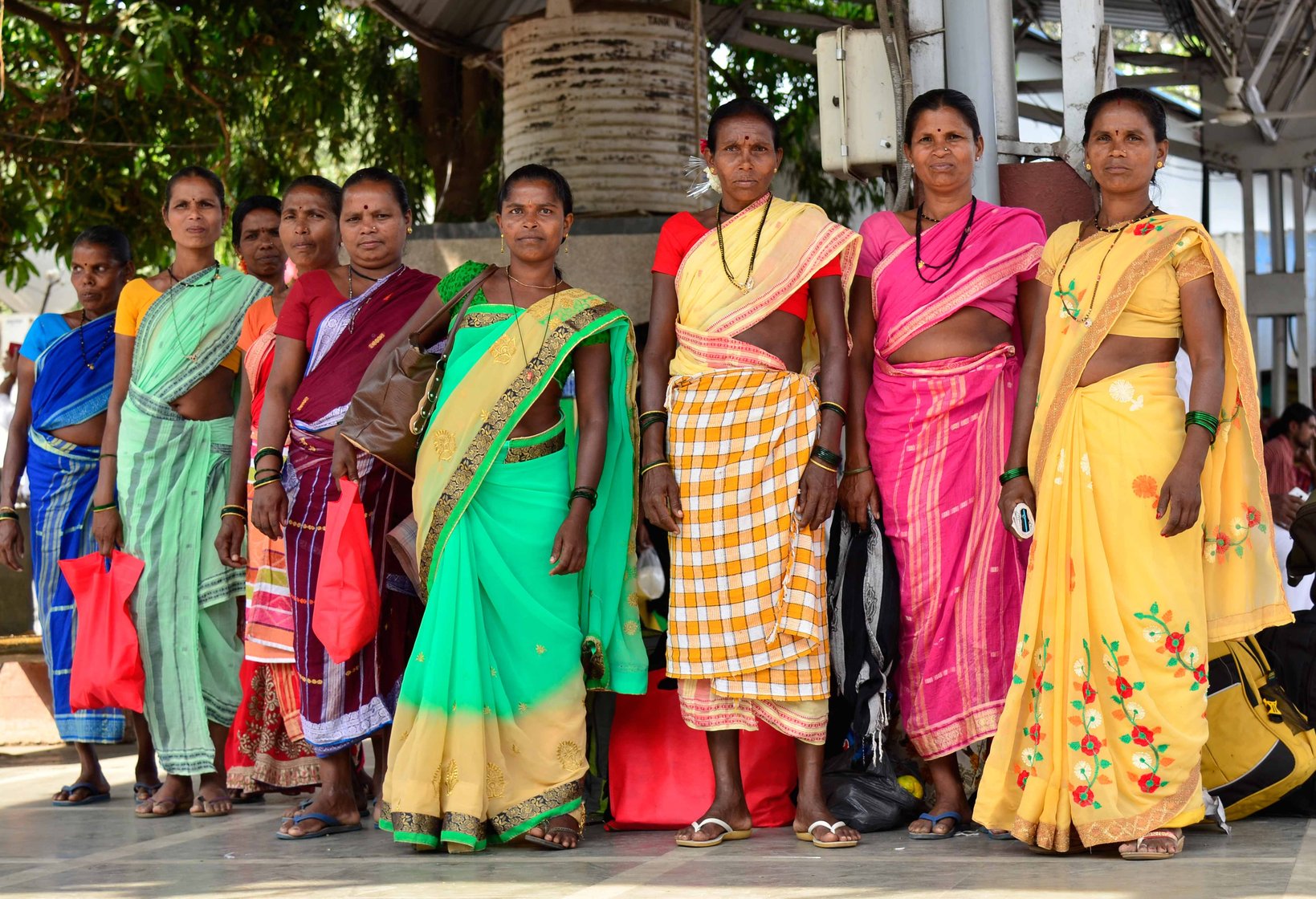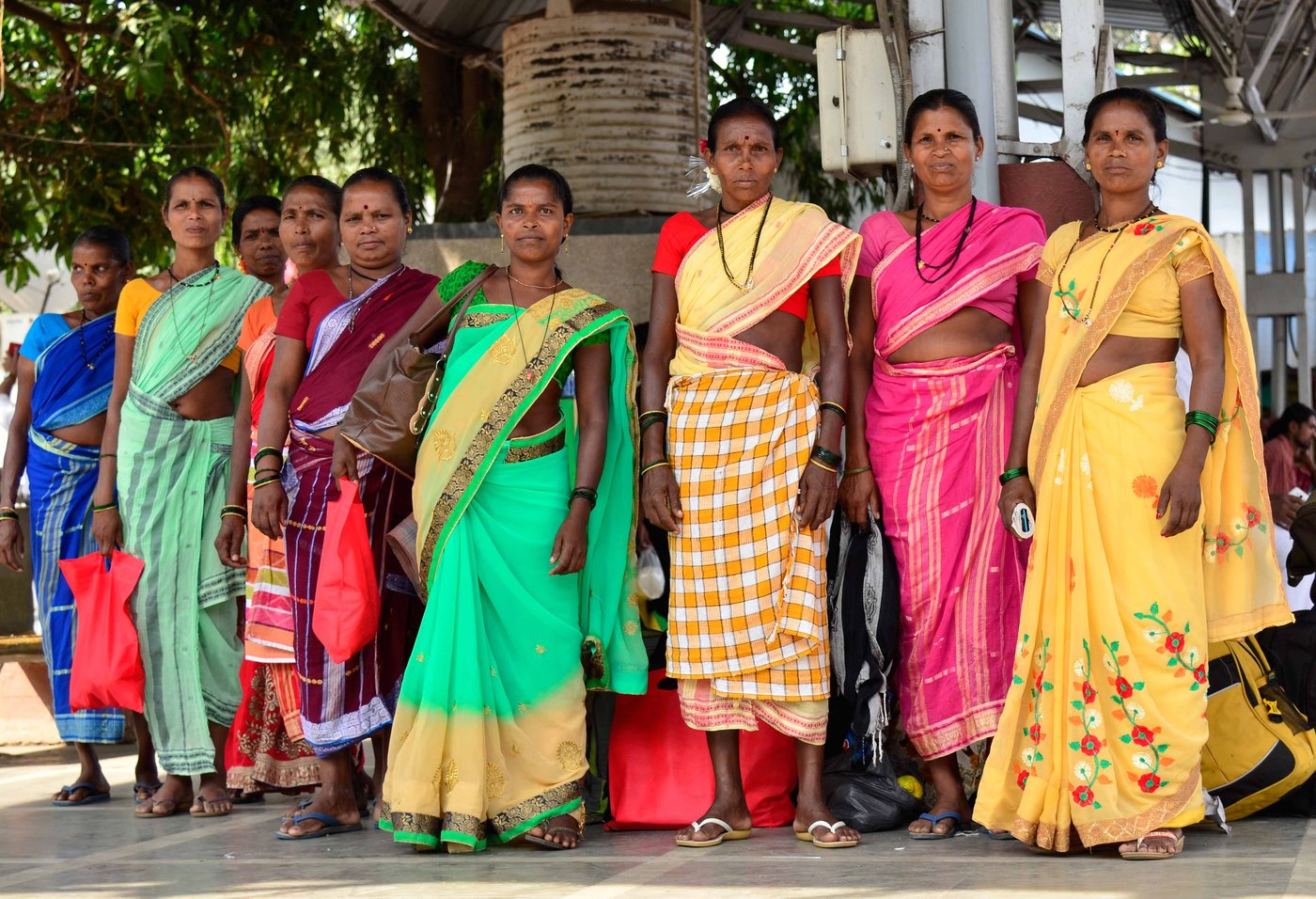 PHOTO • Himanshu Chutia Saikia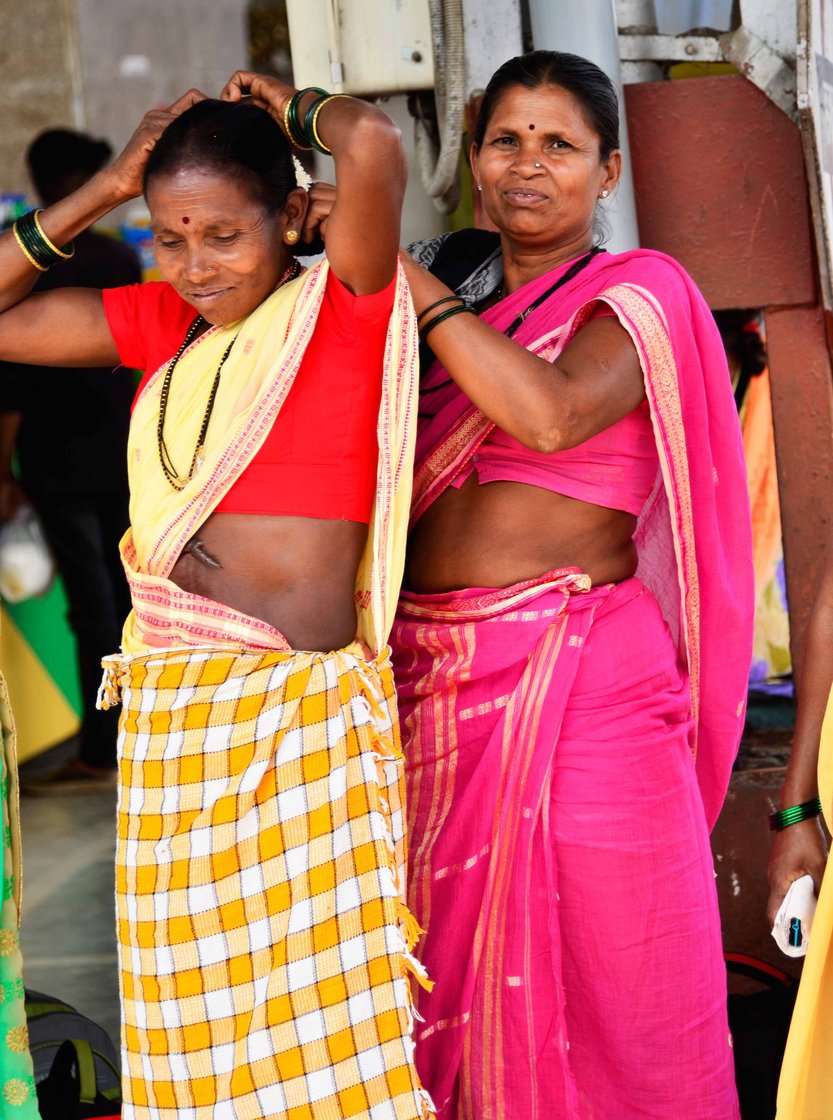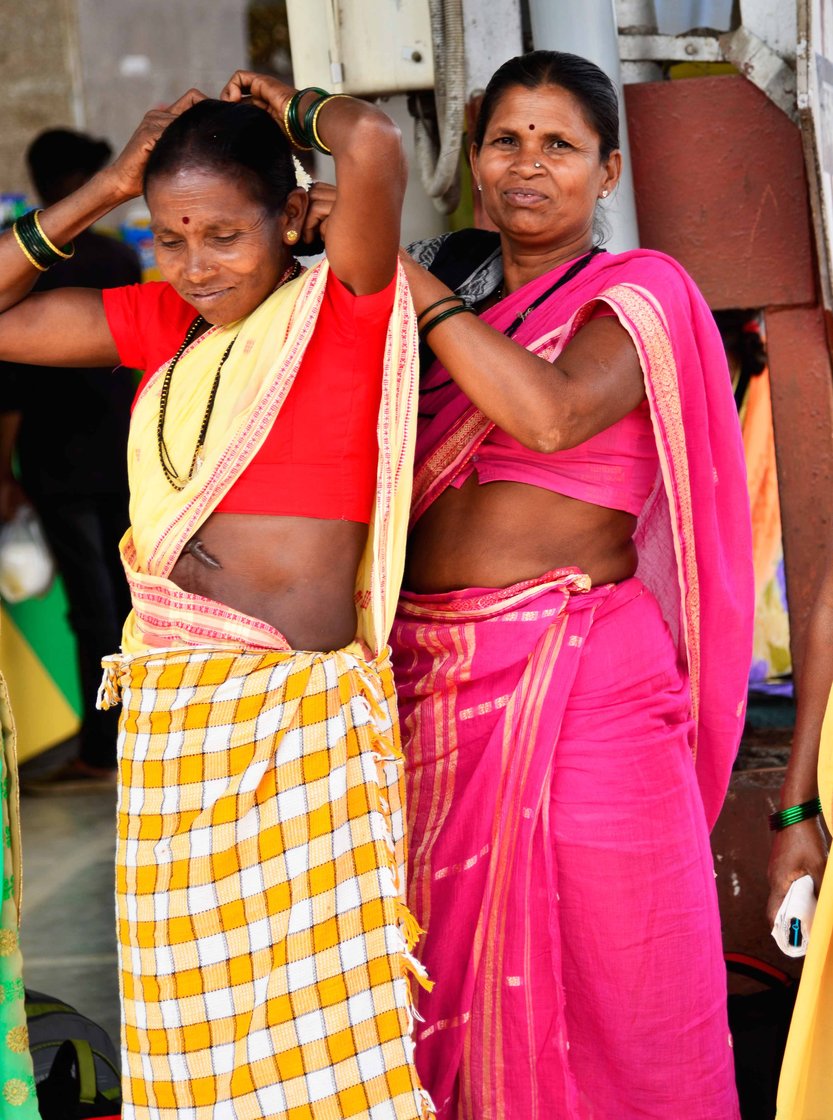 PHOTO • Himanshu Chutia Saikia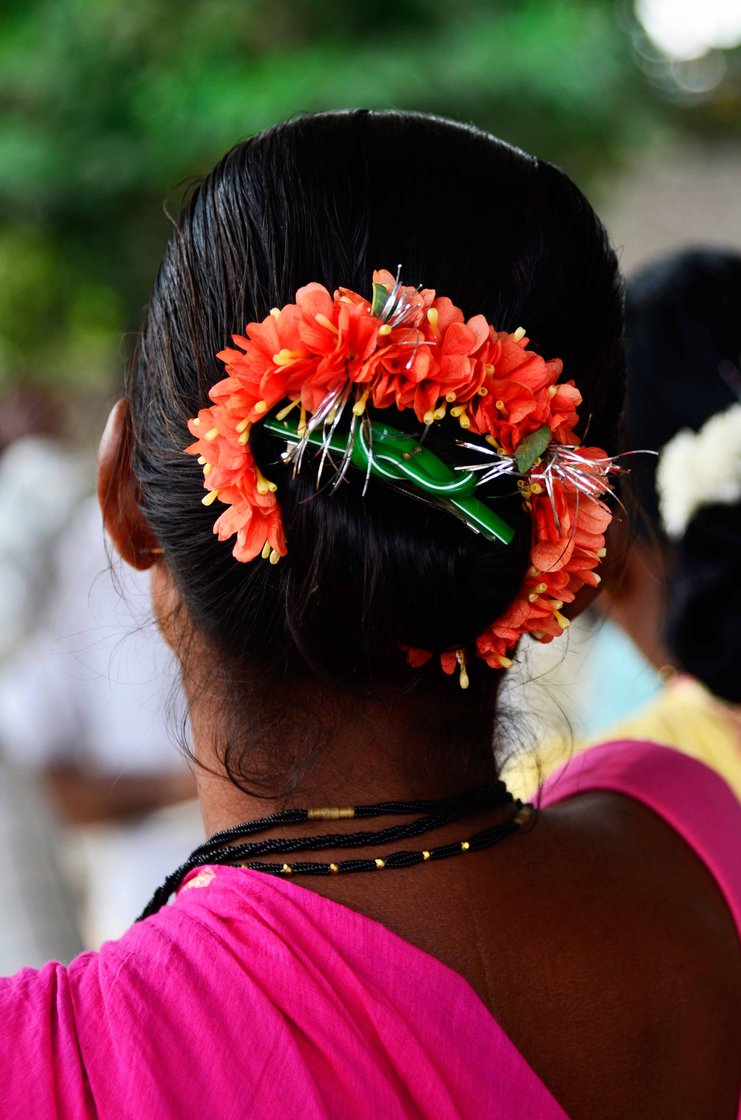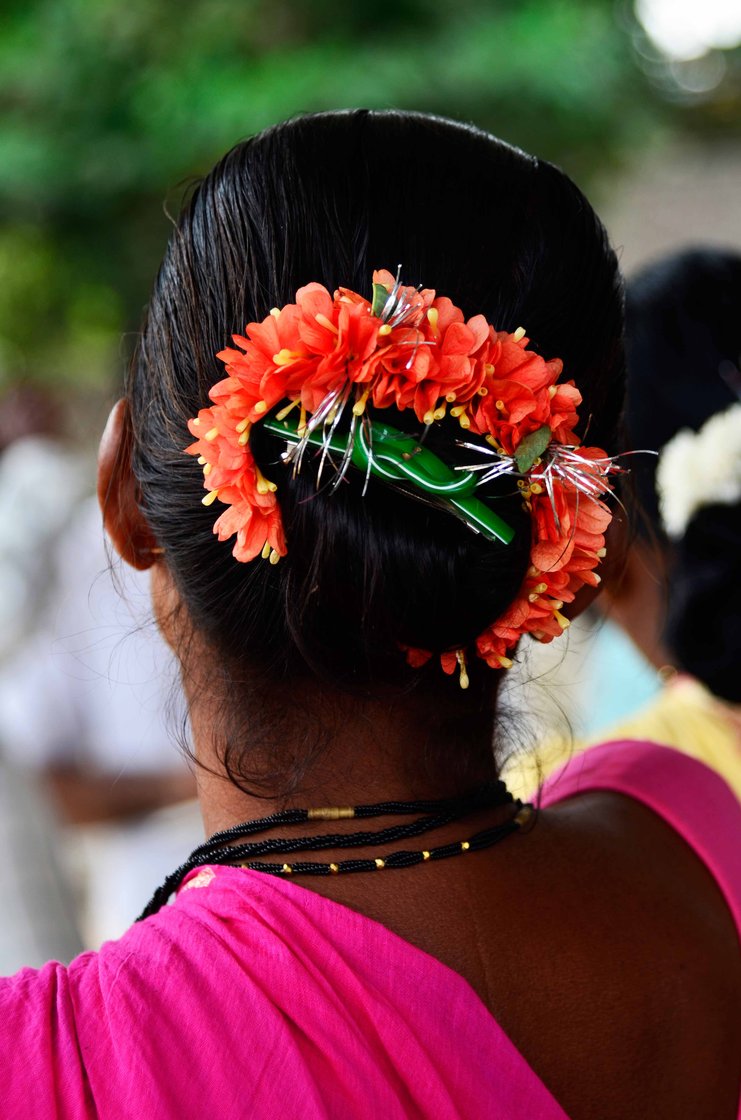 PHOTO • Himanshu Chutia Saikia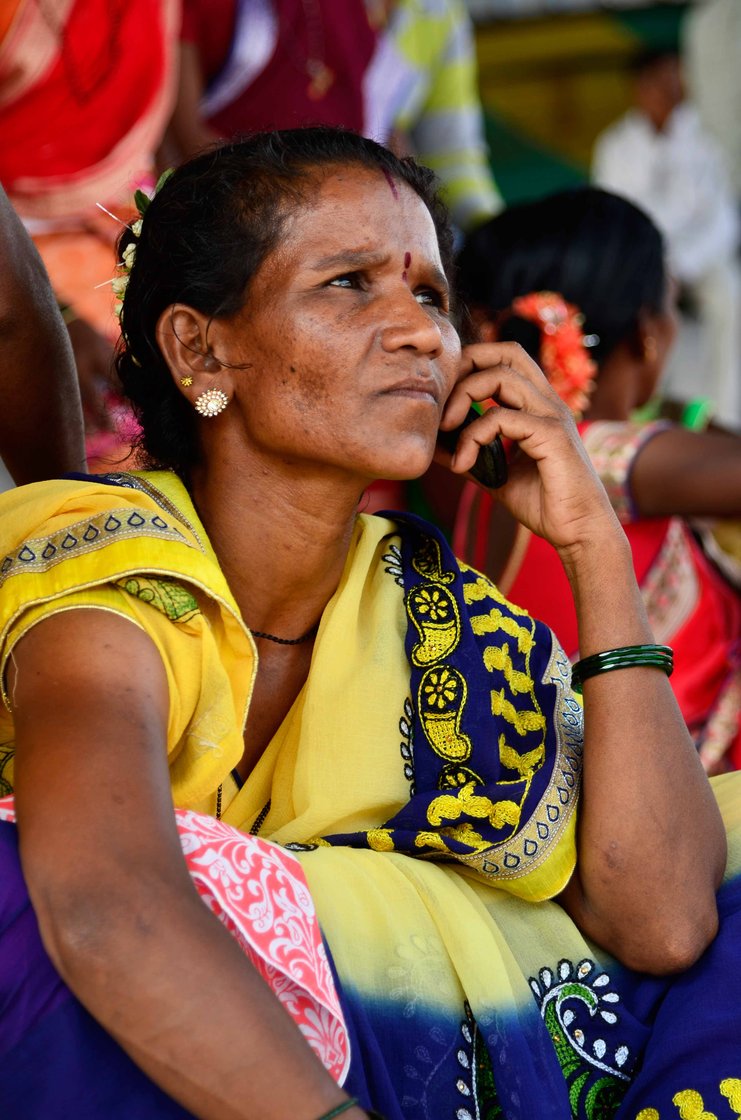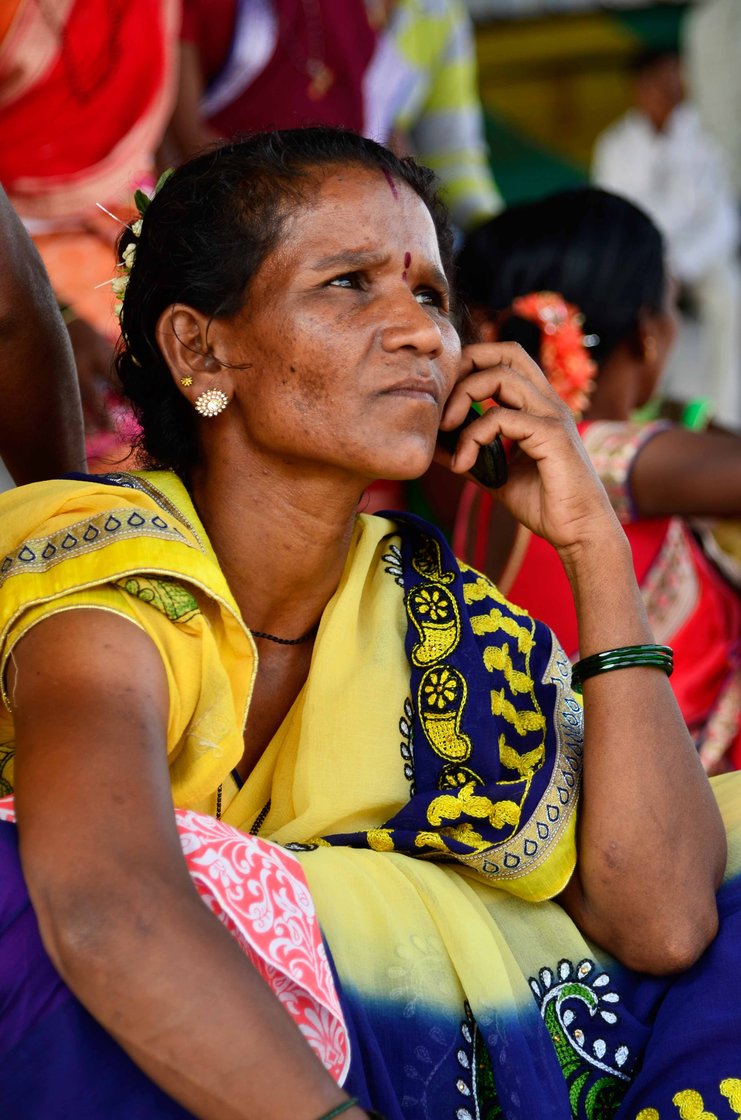 PHOTO • Himanshu Chutia Saikia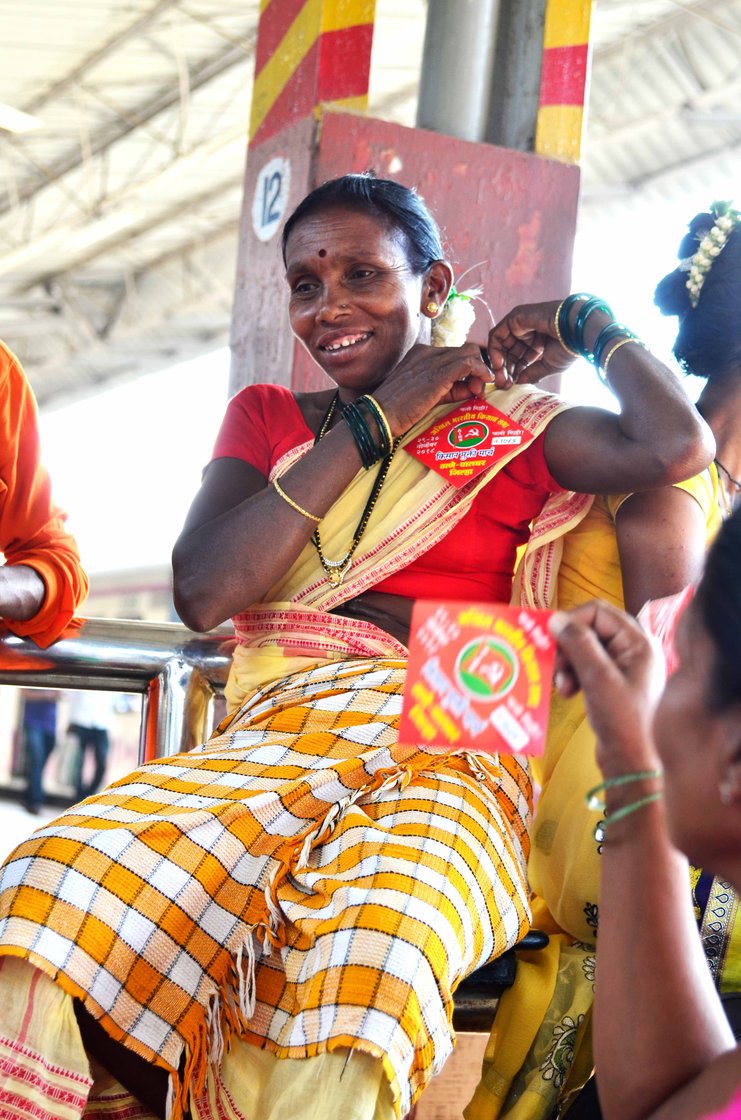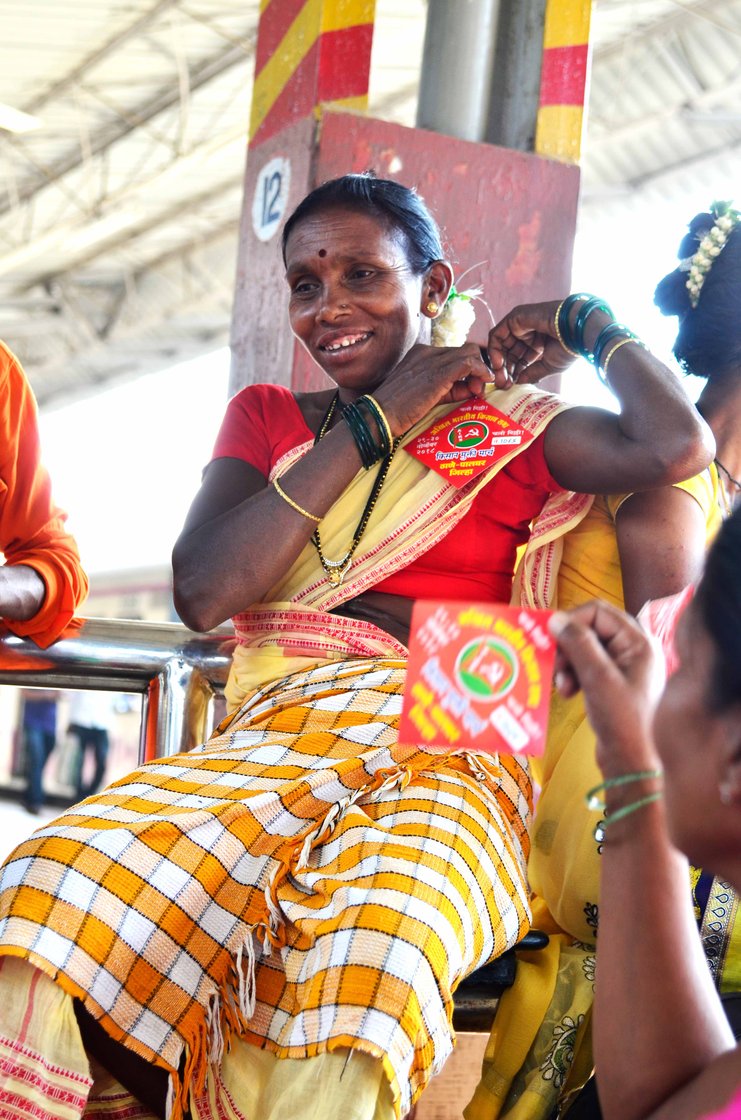 PHOTO • Himanshu Chutia Saikia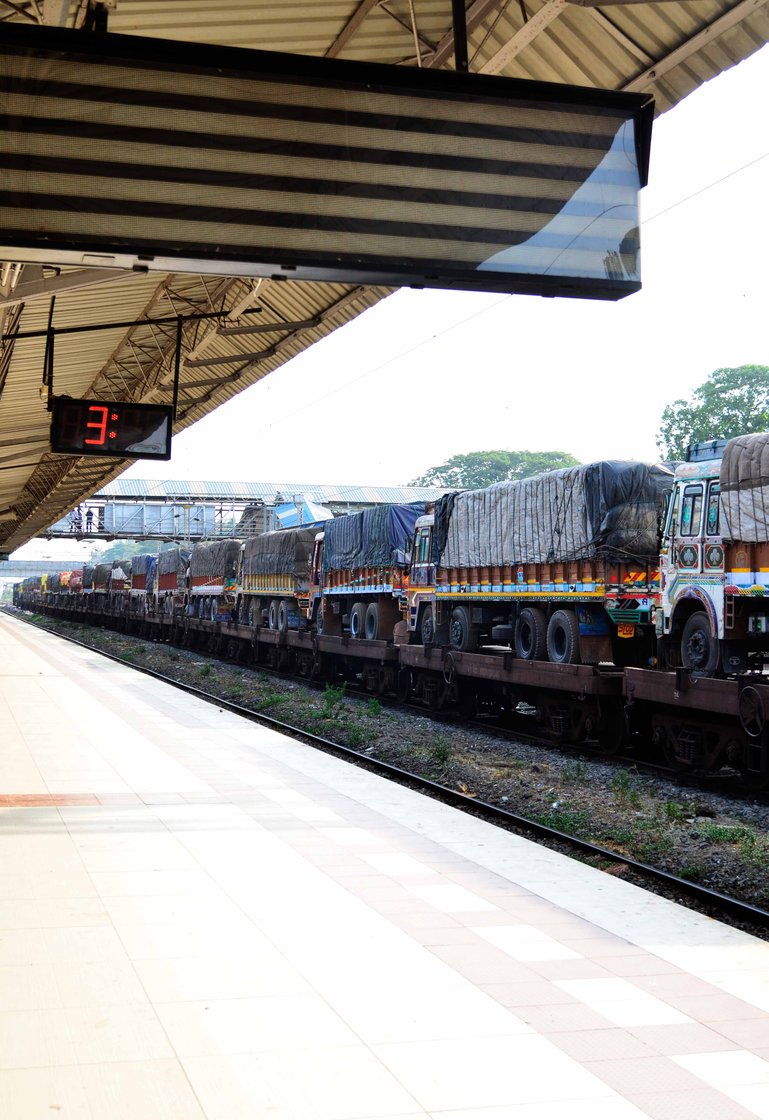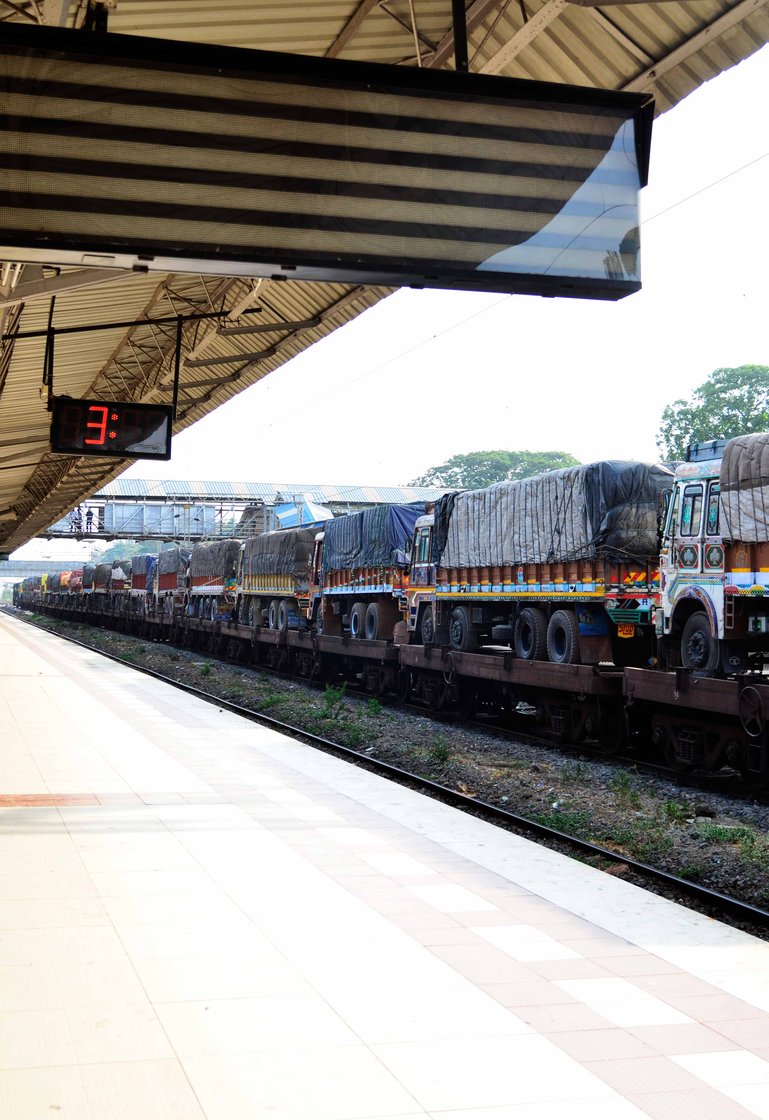 PHOTO • Himanshu Chutia Saikia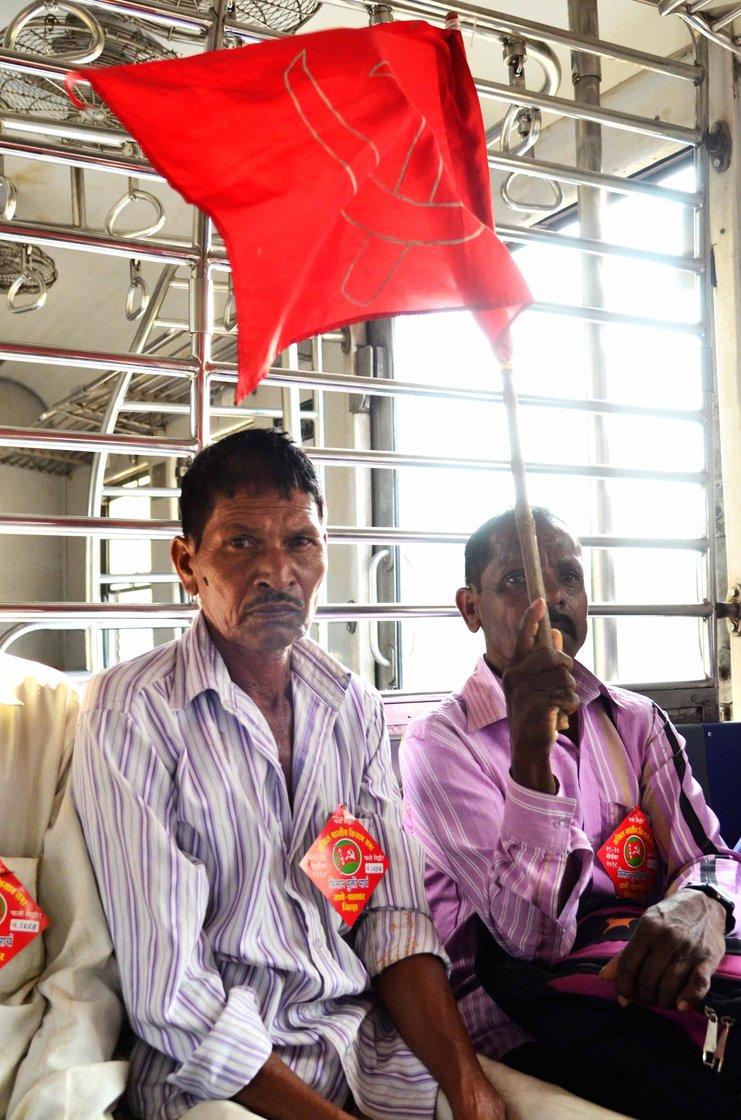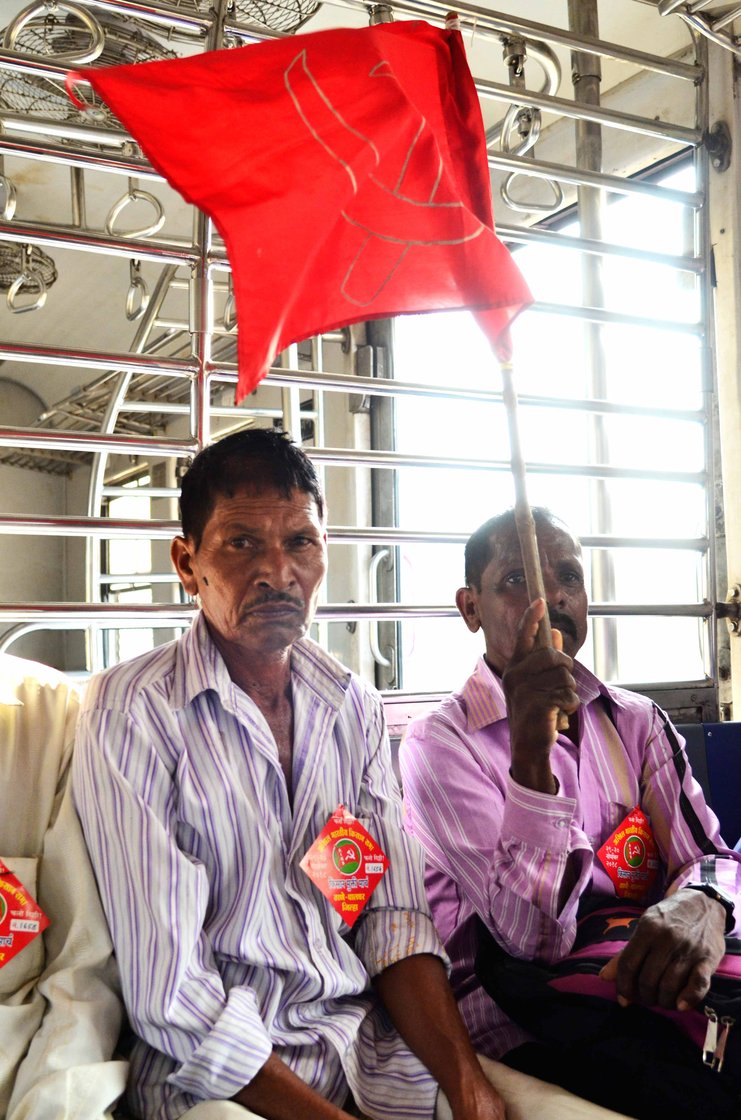 PHOTO • Himanshu Chutia Saikia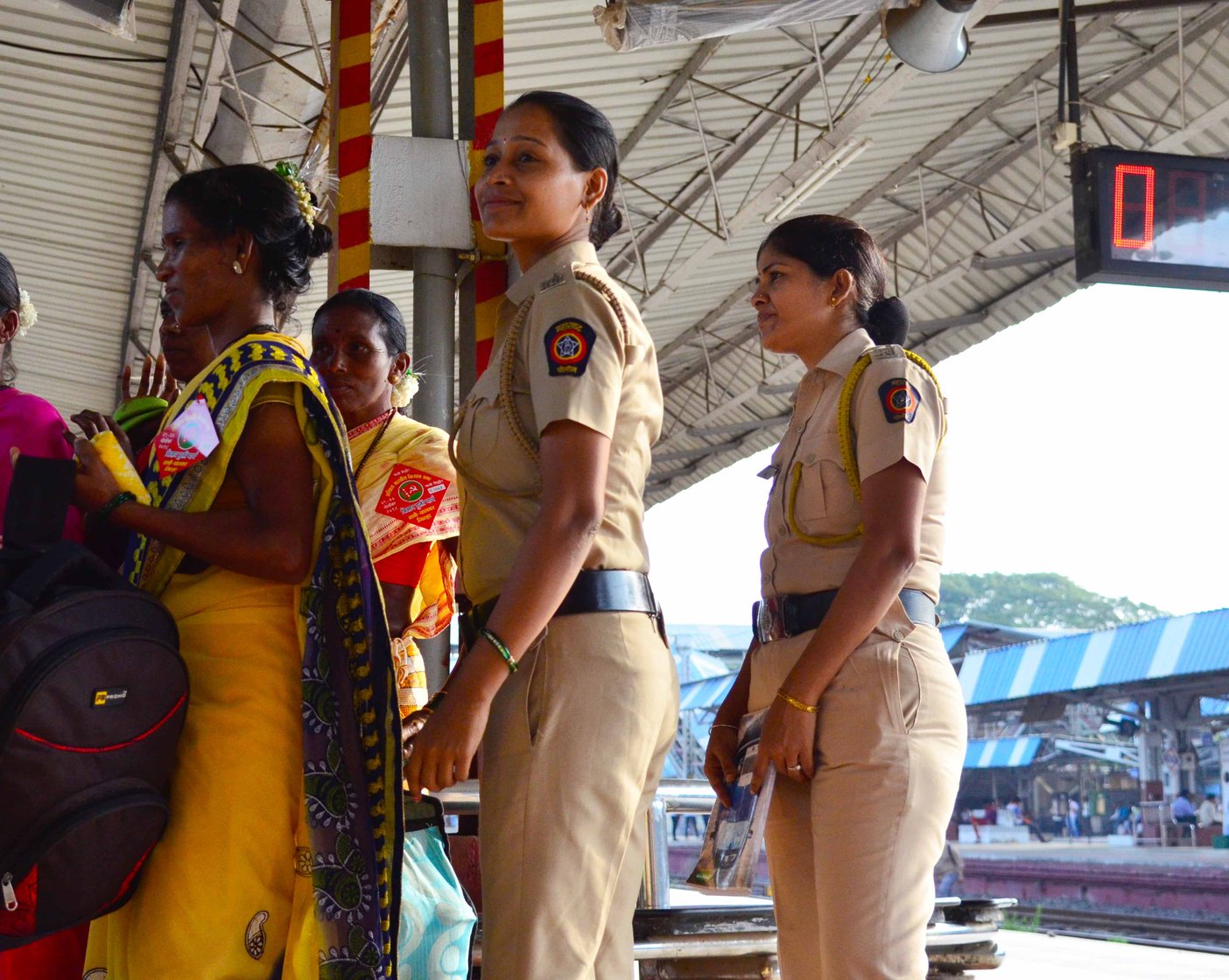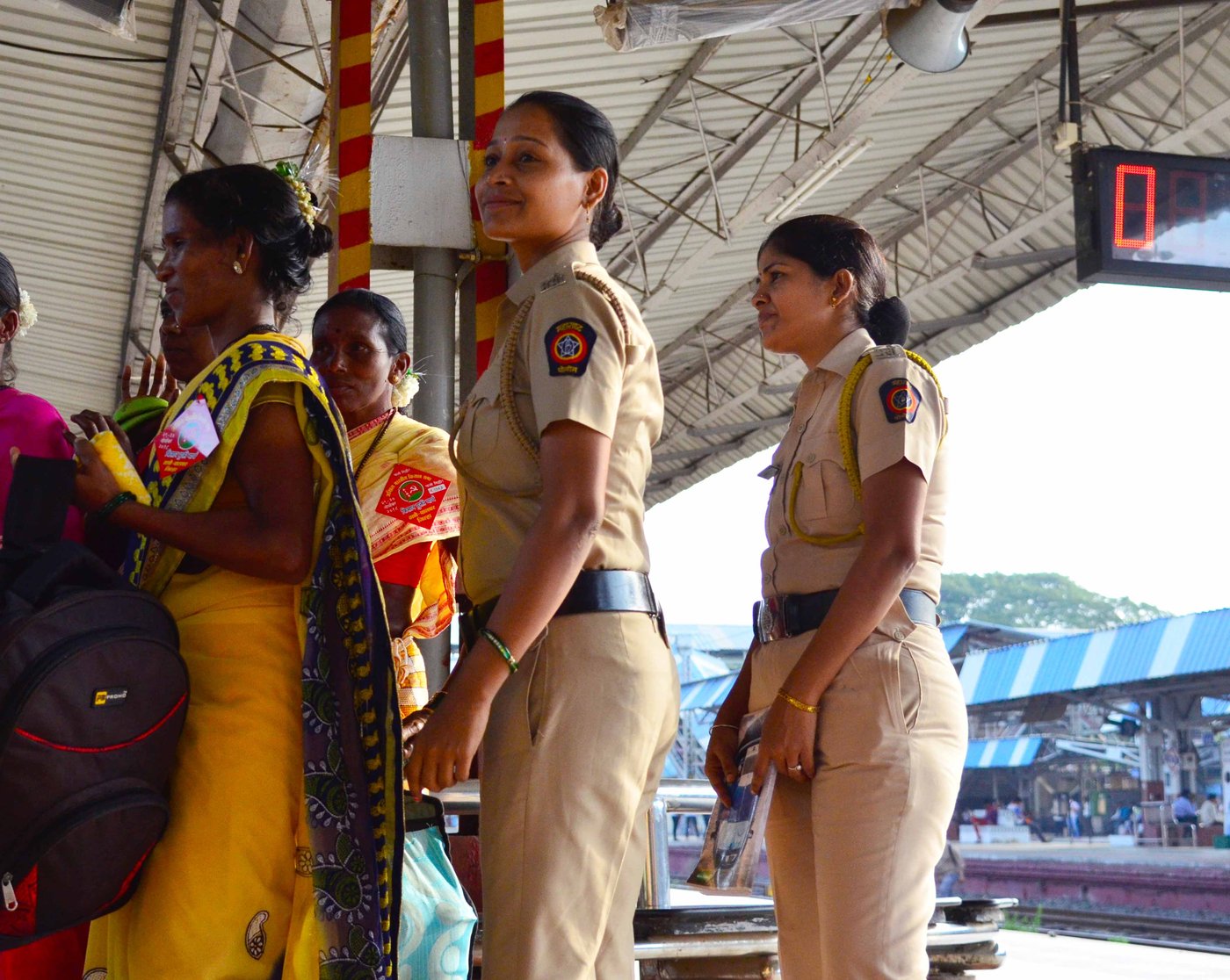 PHOTO • Himanshu Chutia Saikia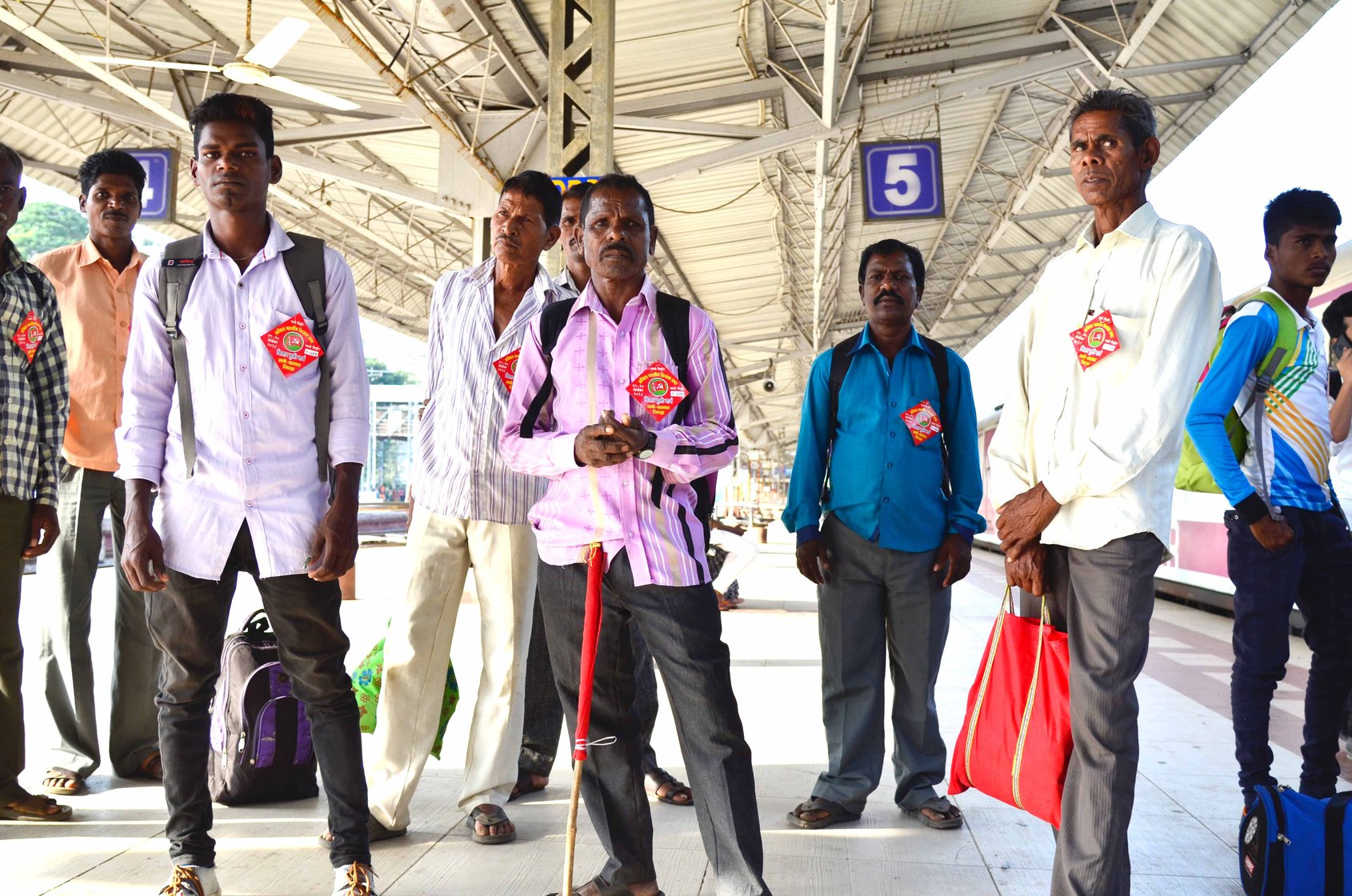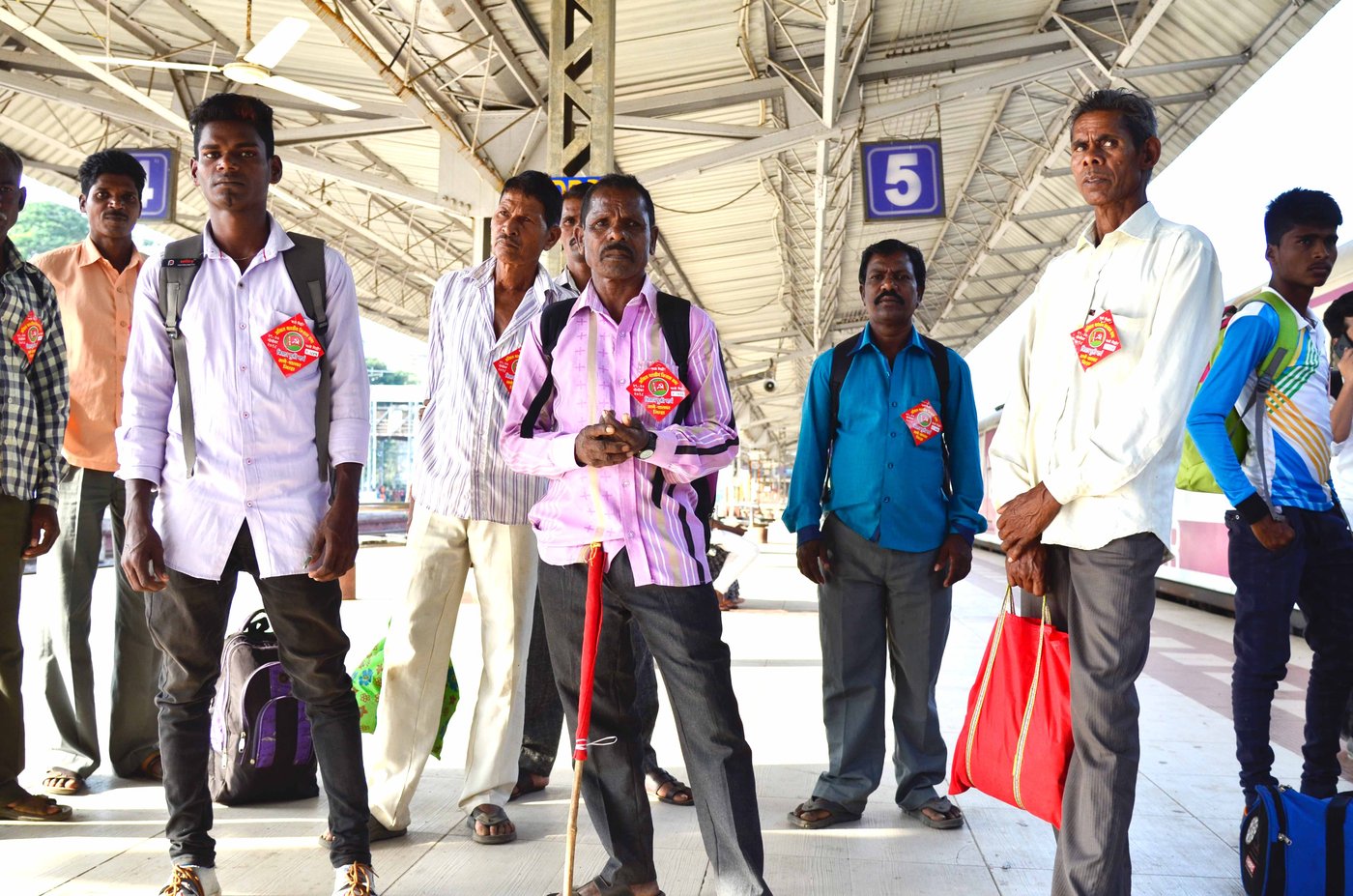 PHOTO • Himanshu Chutia Saikia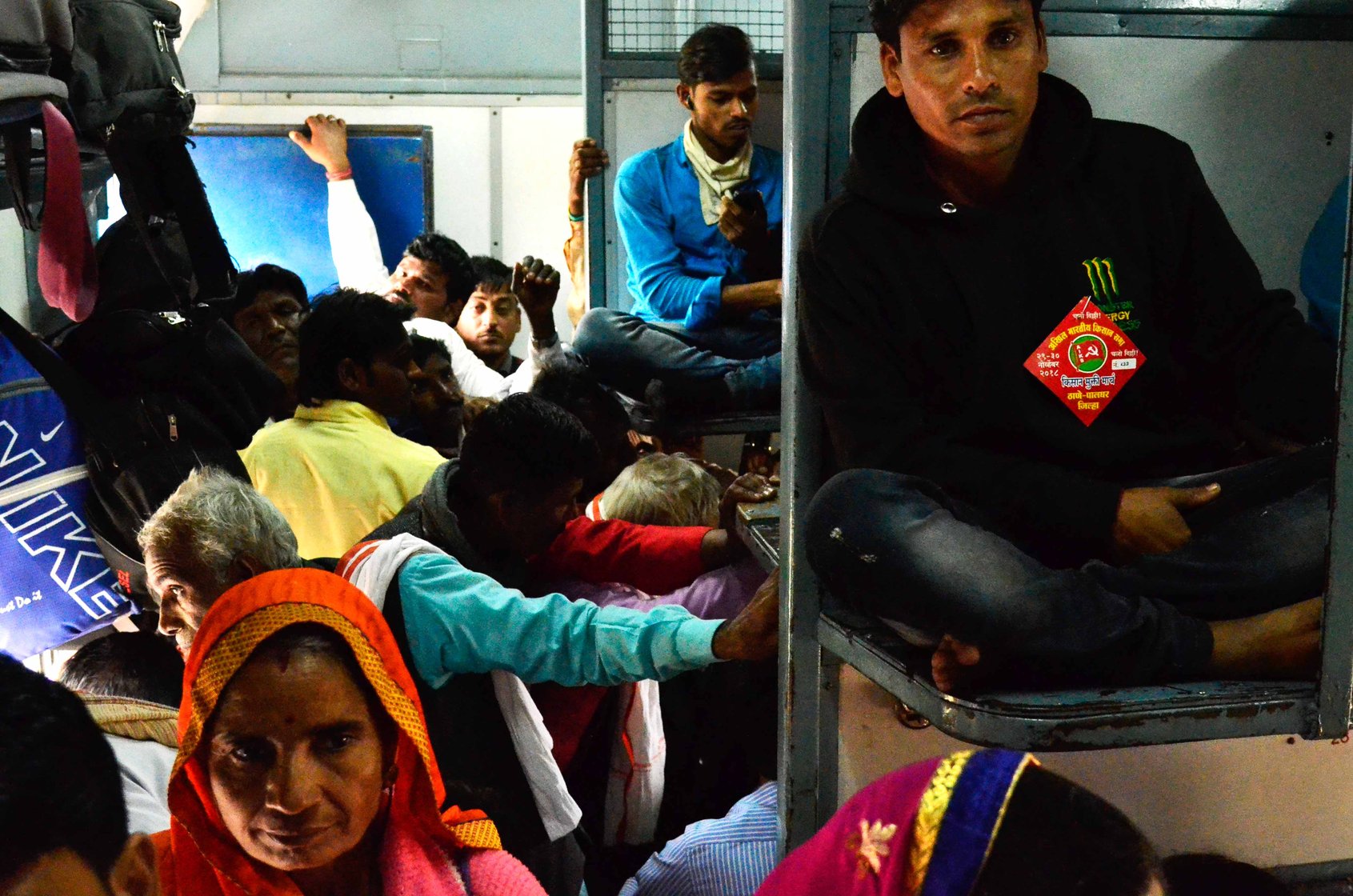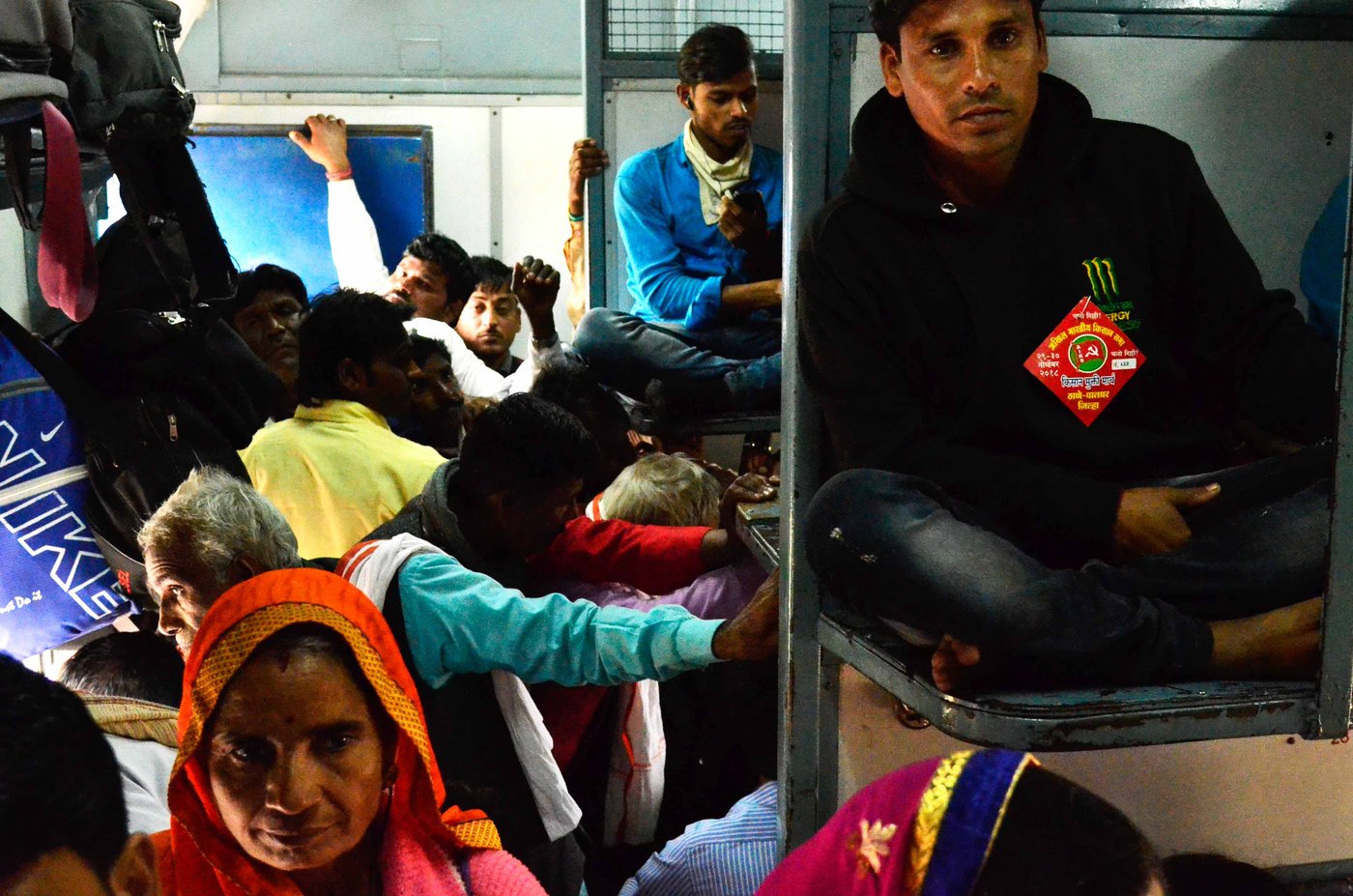 PHOTO • Himanshu Chutia Saikia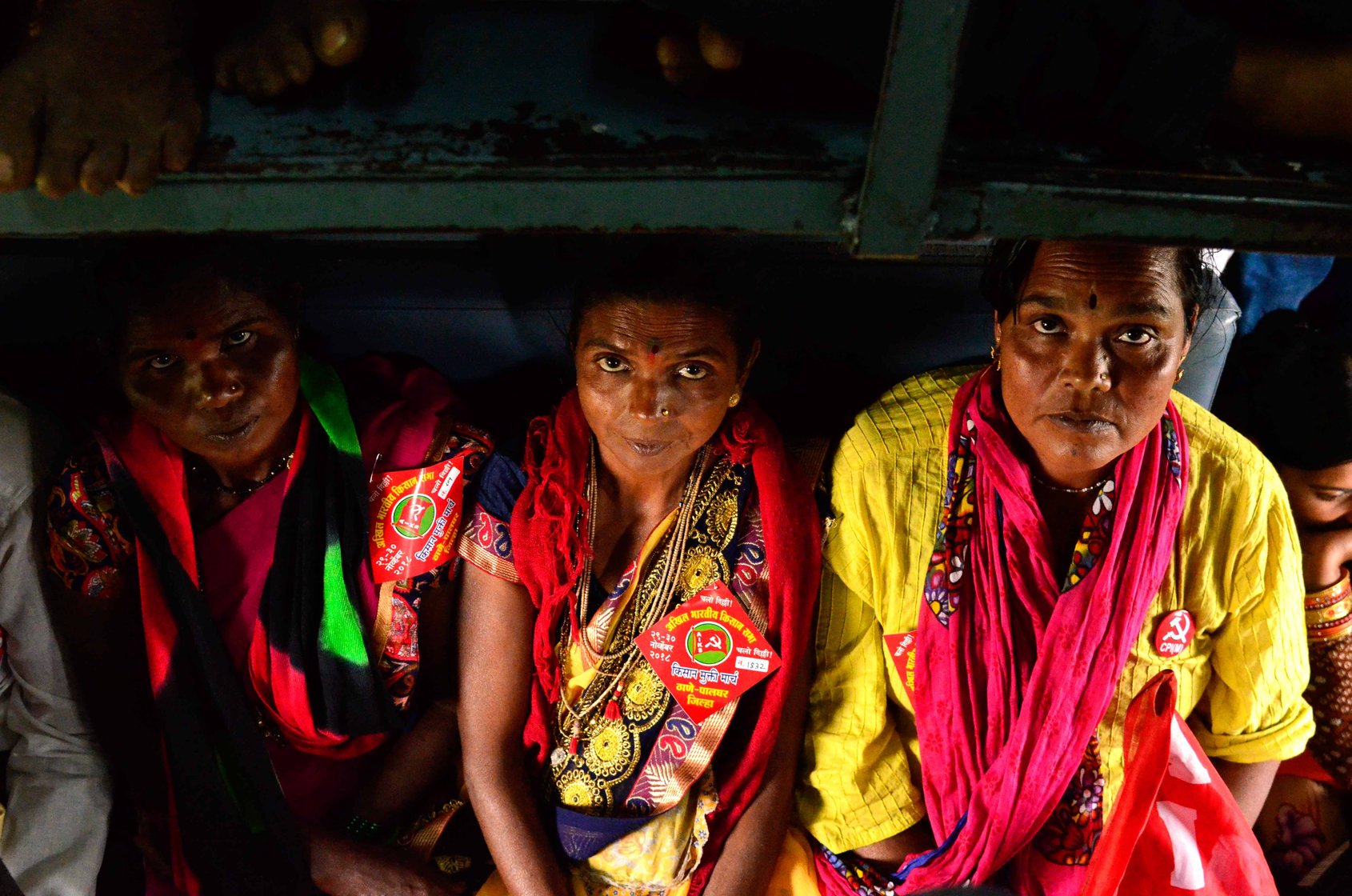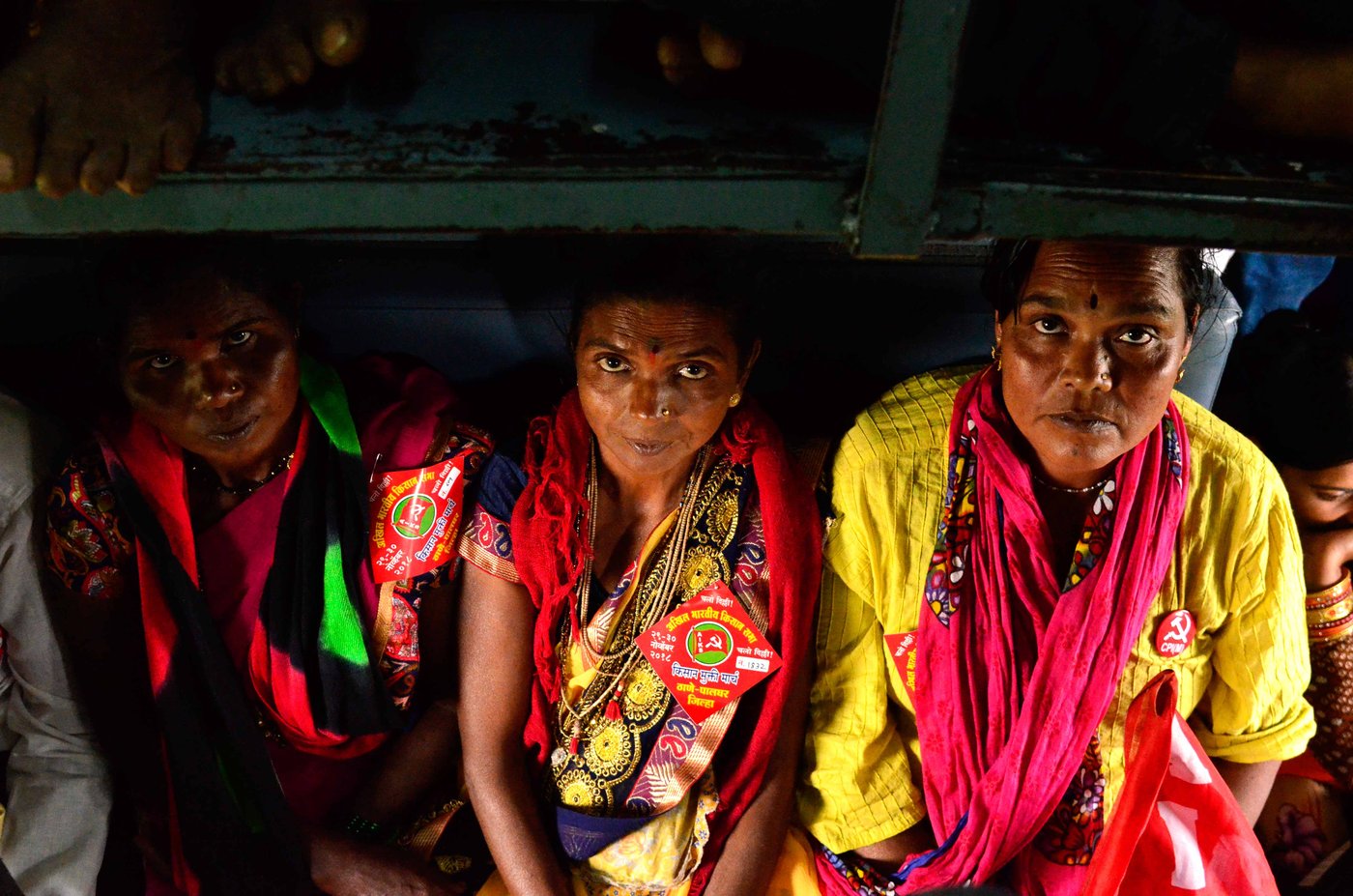 PHOTO • Himanshu Chutia Saikia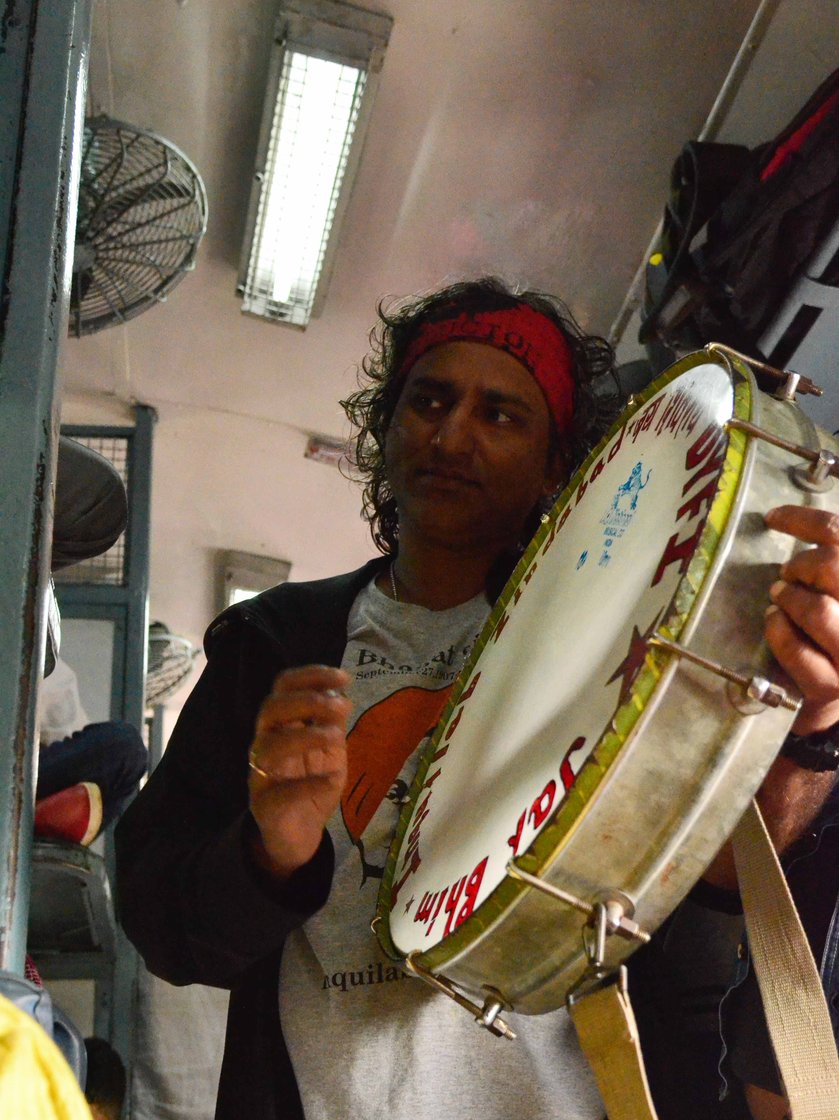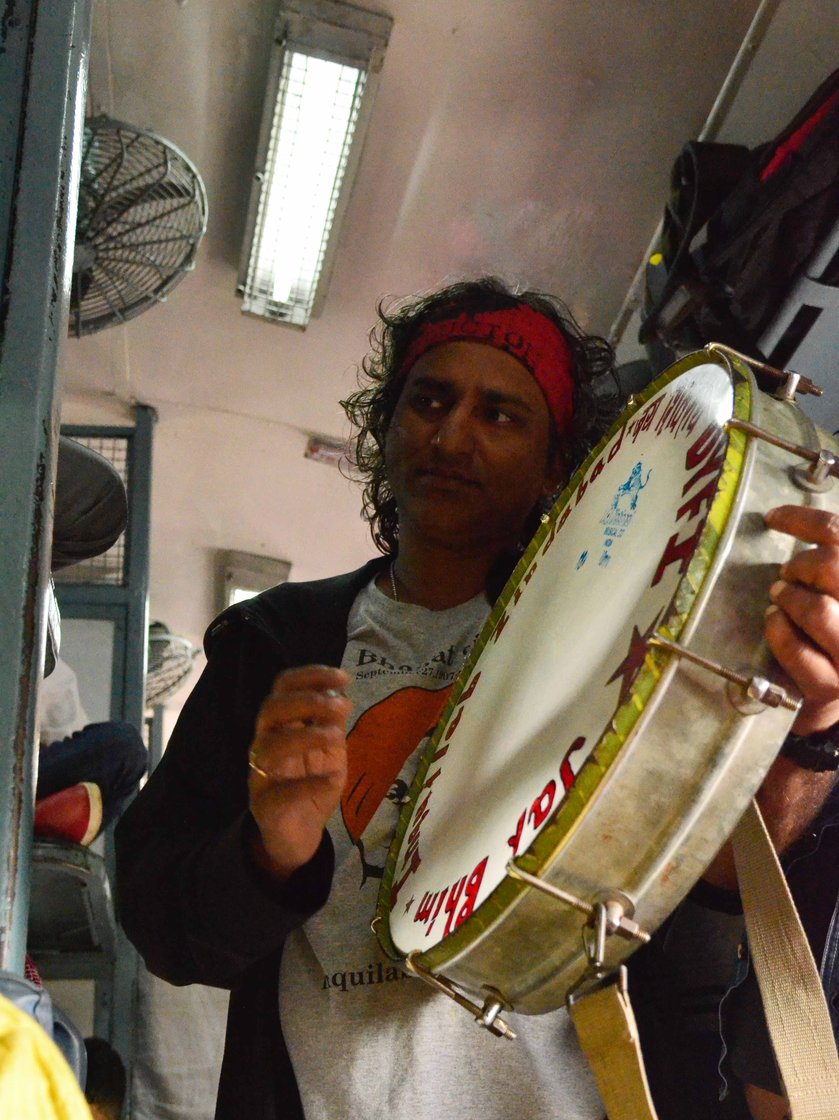 PHOTO • Himanshu Chutia Saikia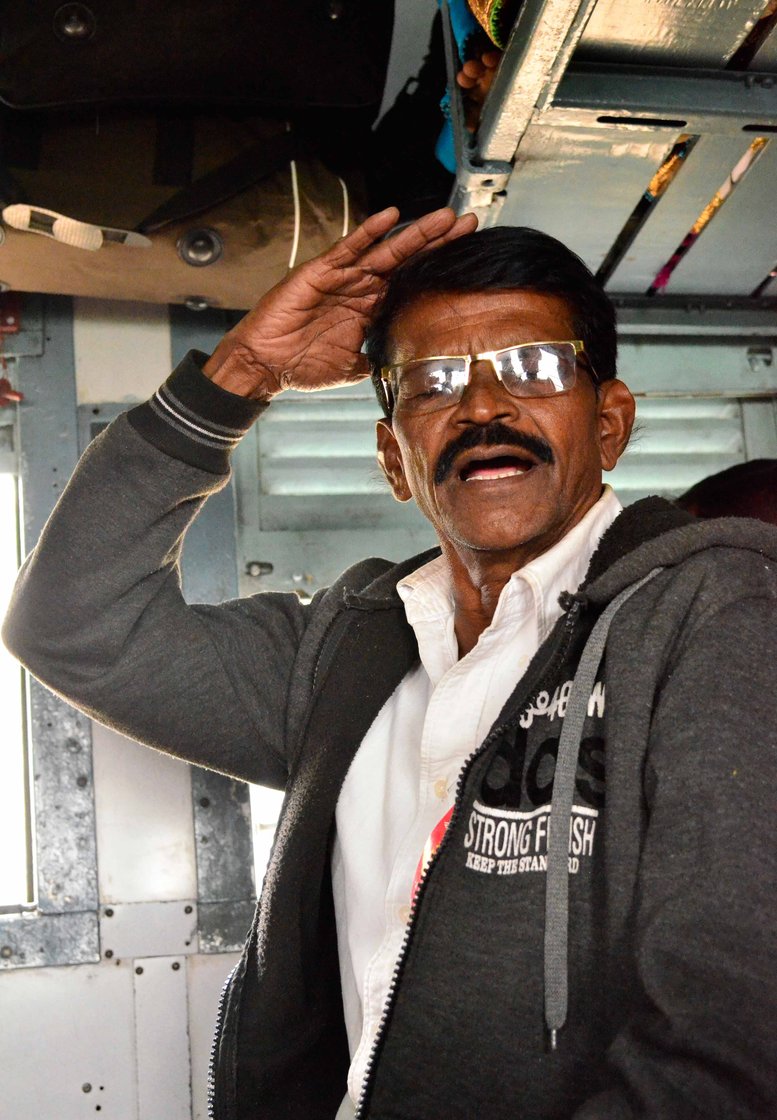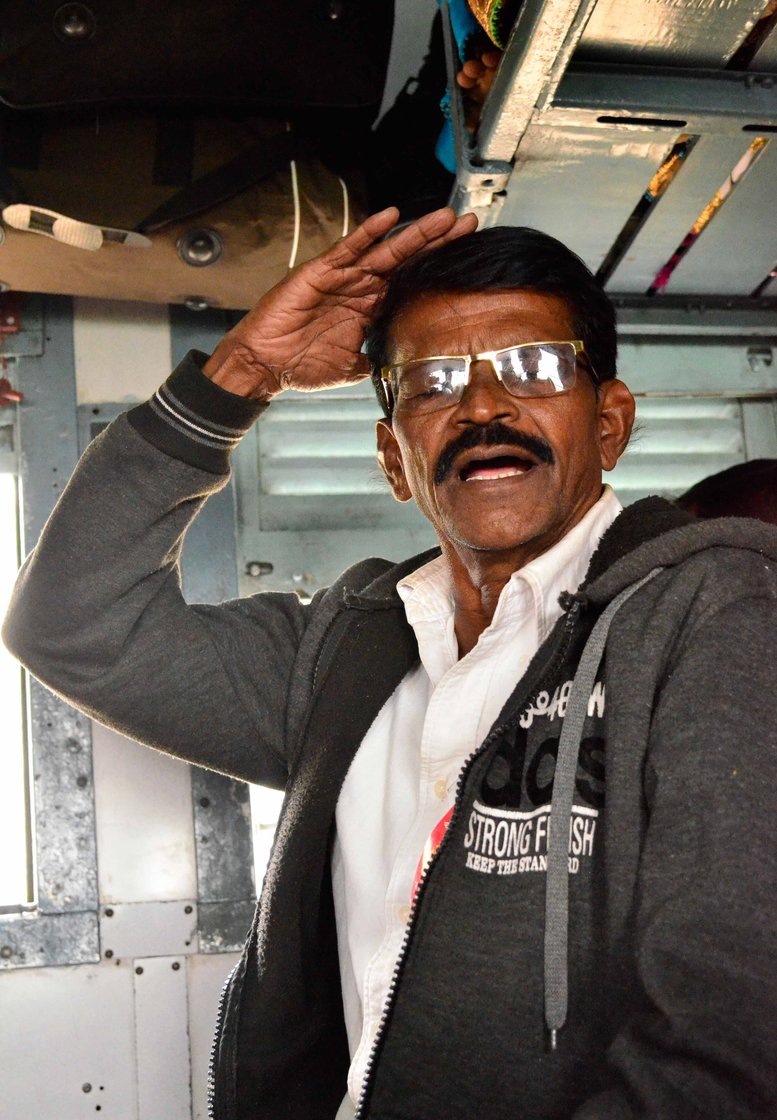 PHOTO • Himanshu Chutia Saikia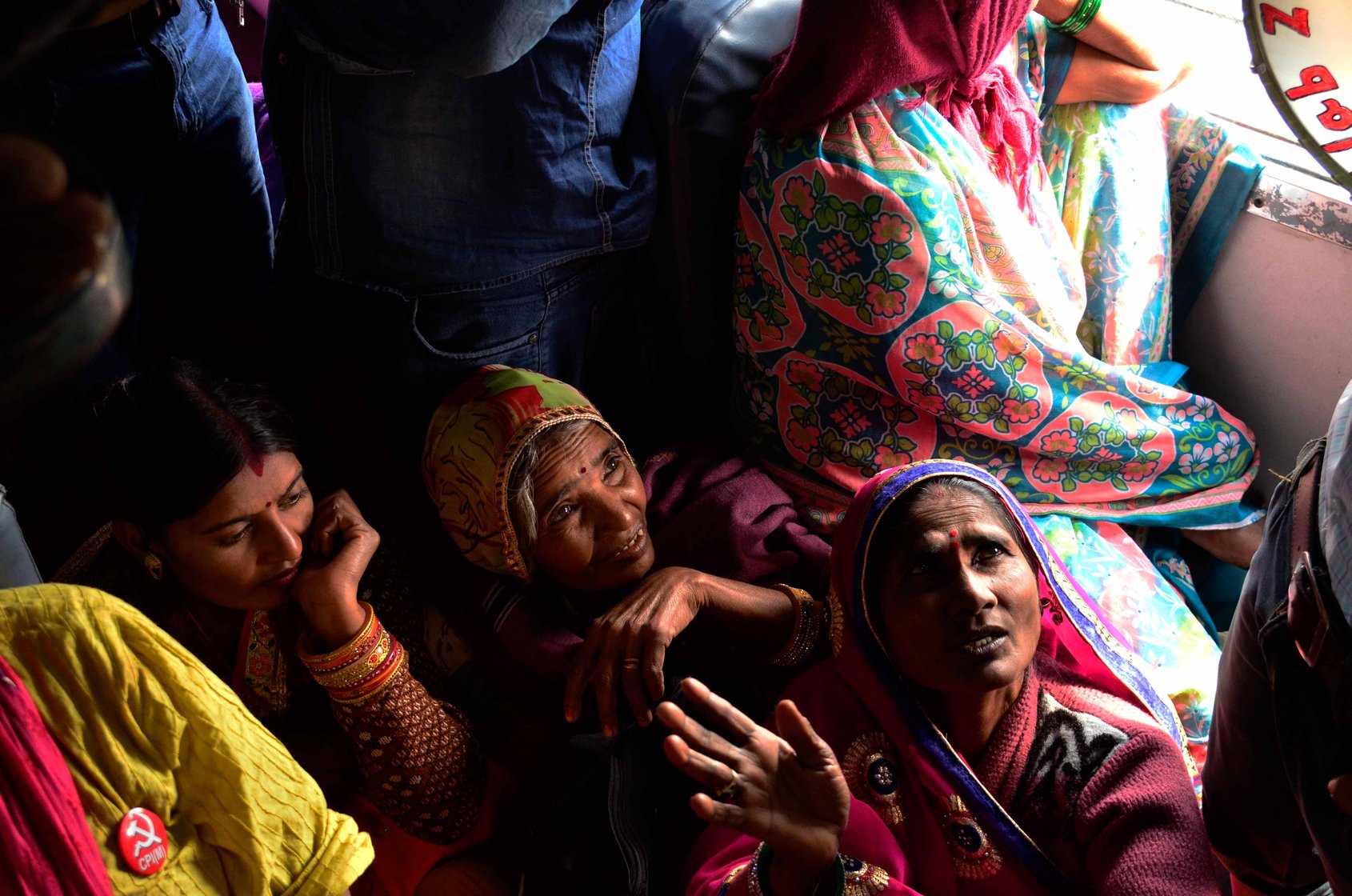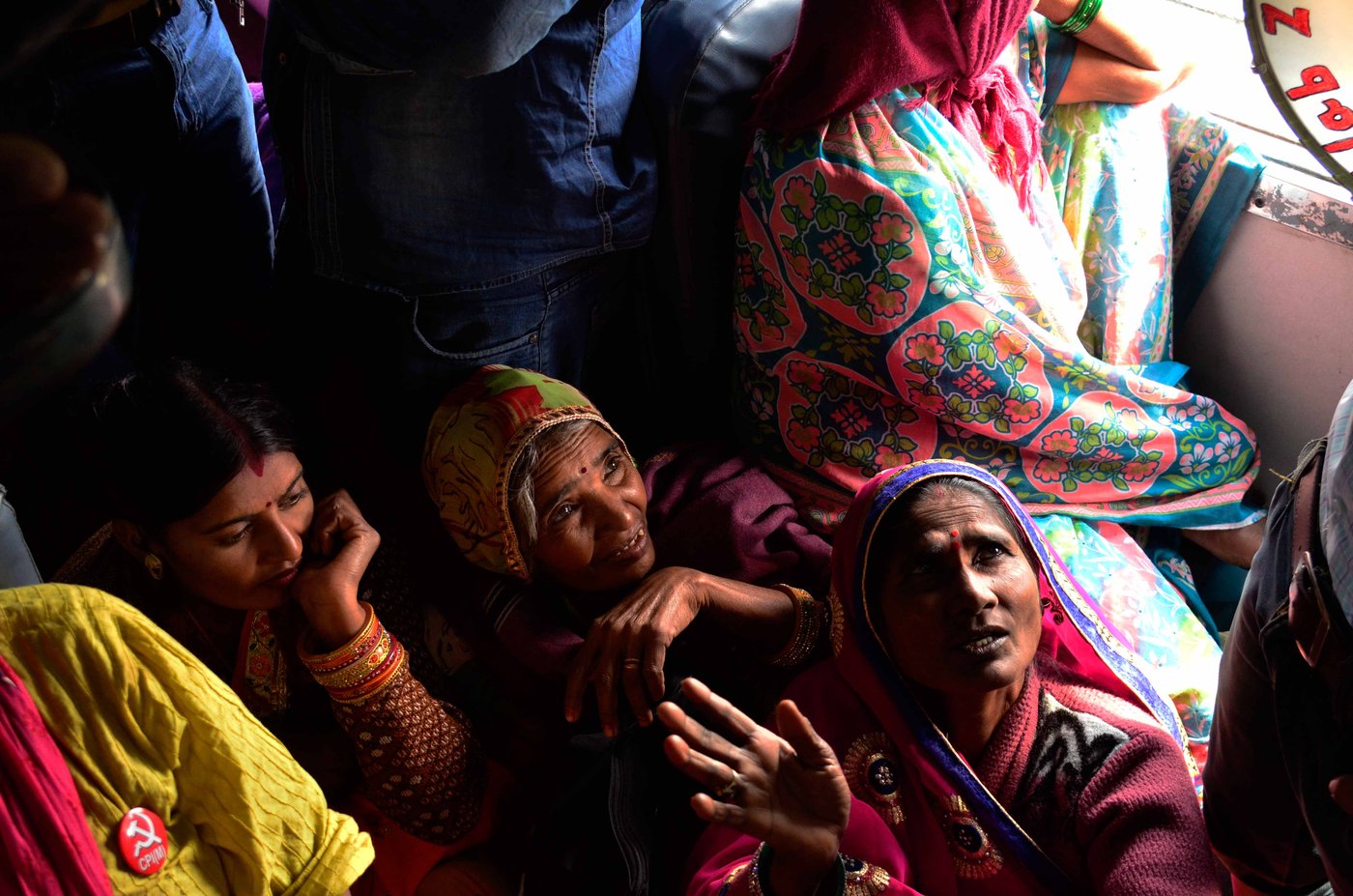 PHOTO • Himanshu Chutia Saikia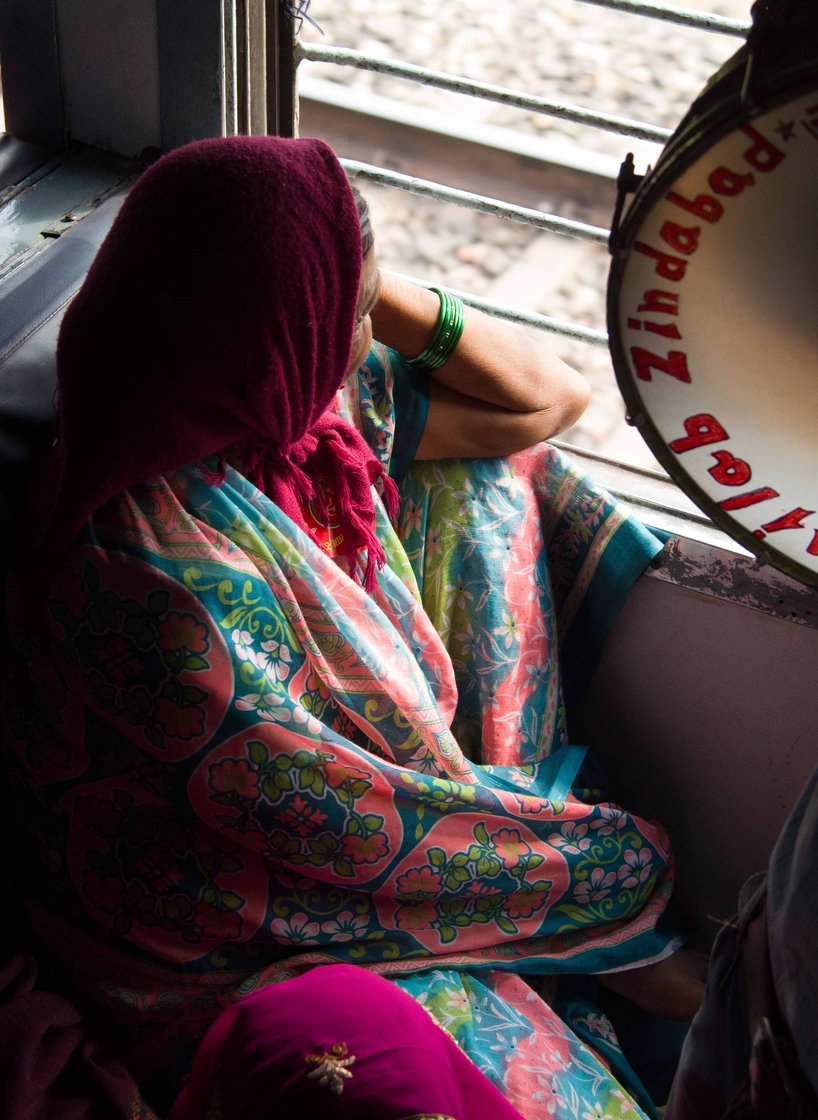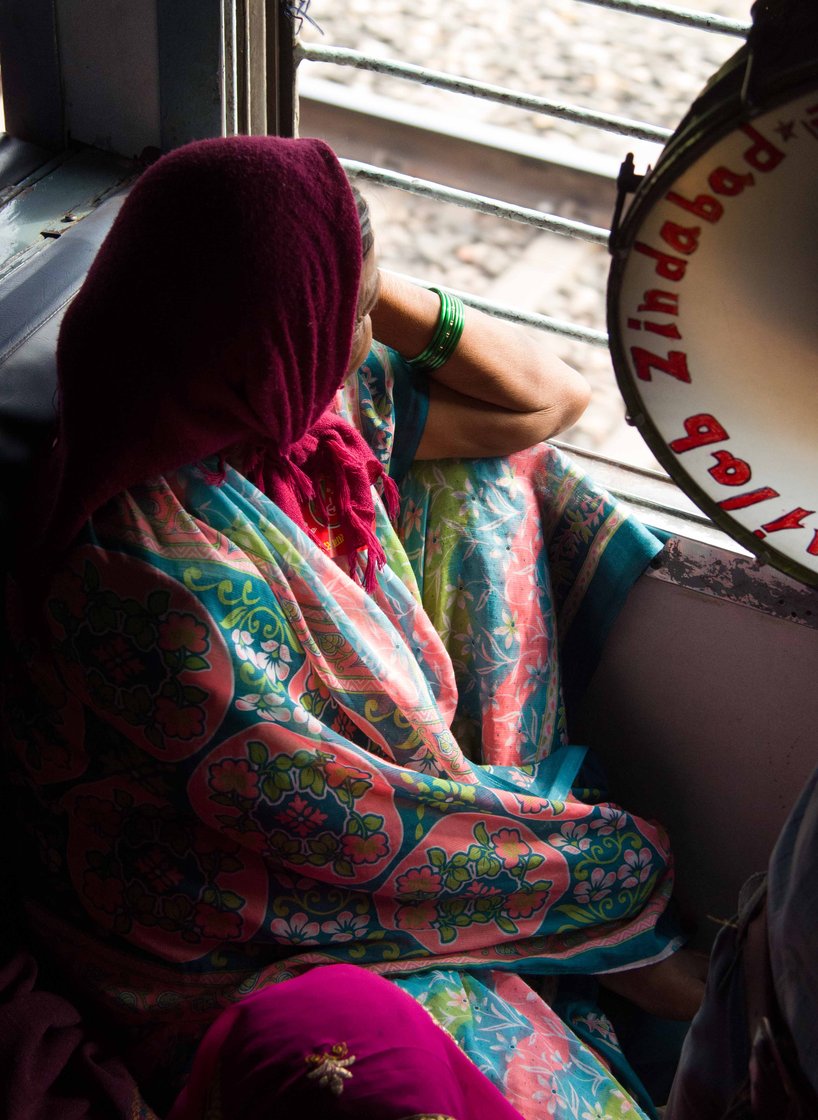 PHOTO • Himanshu Chutia Saikia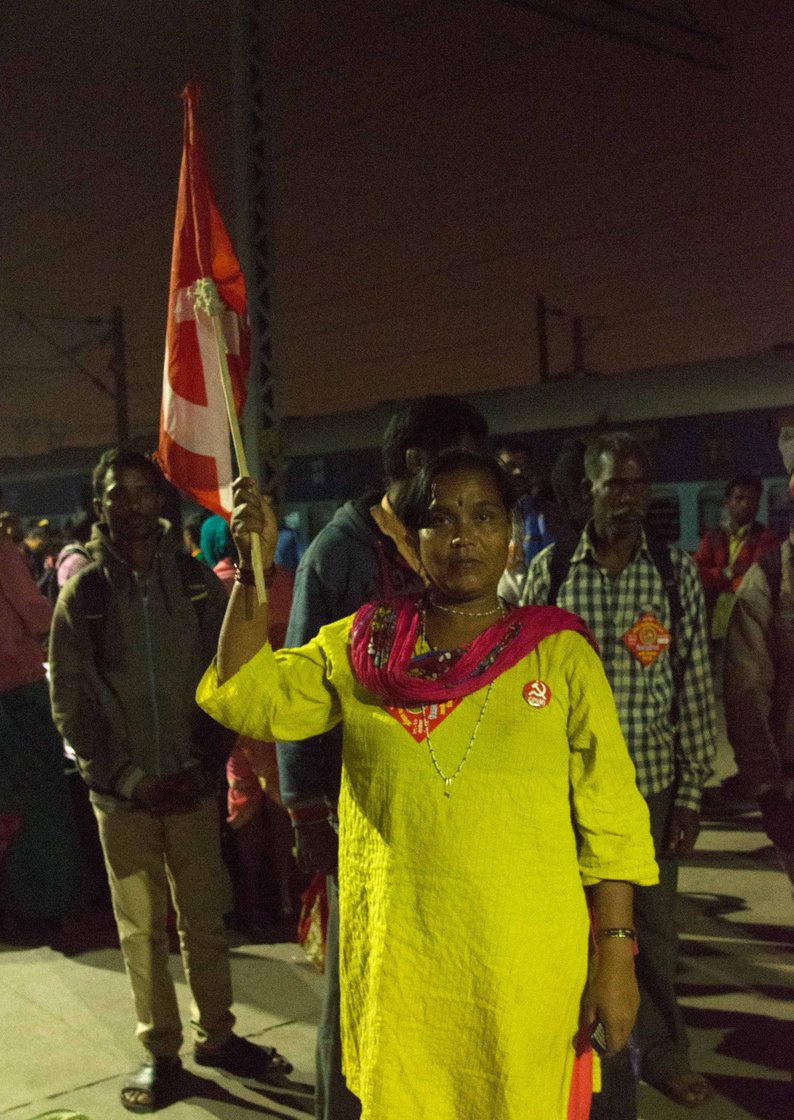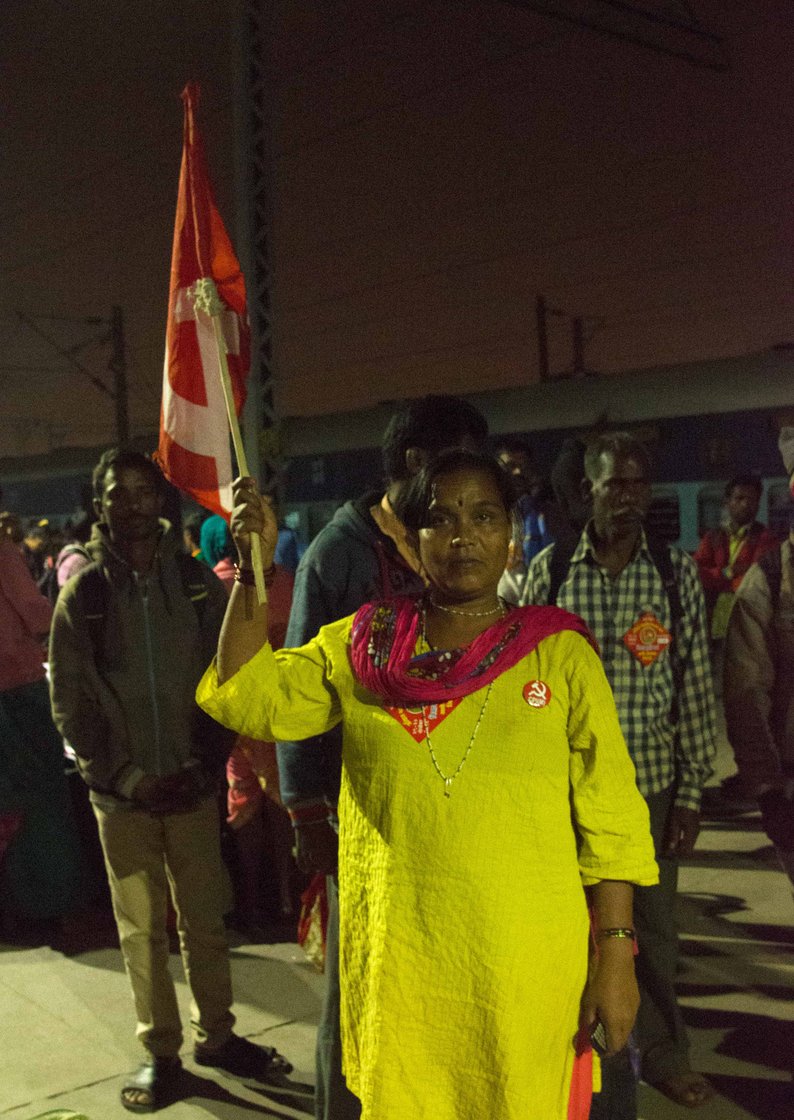 PHOTO • Himanshu Chutia Saikia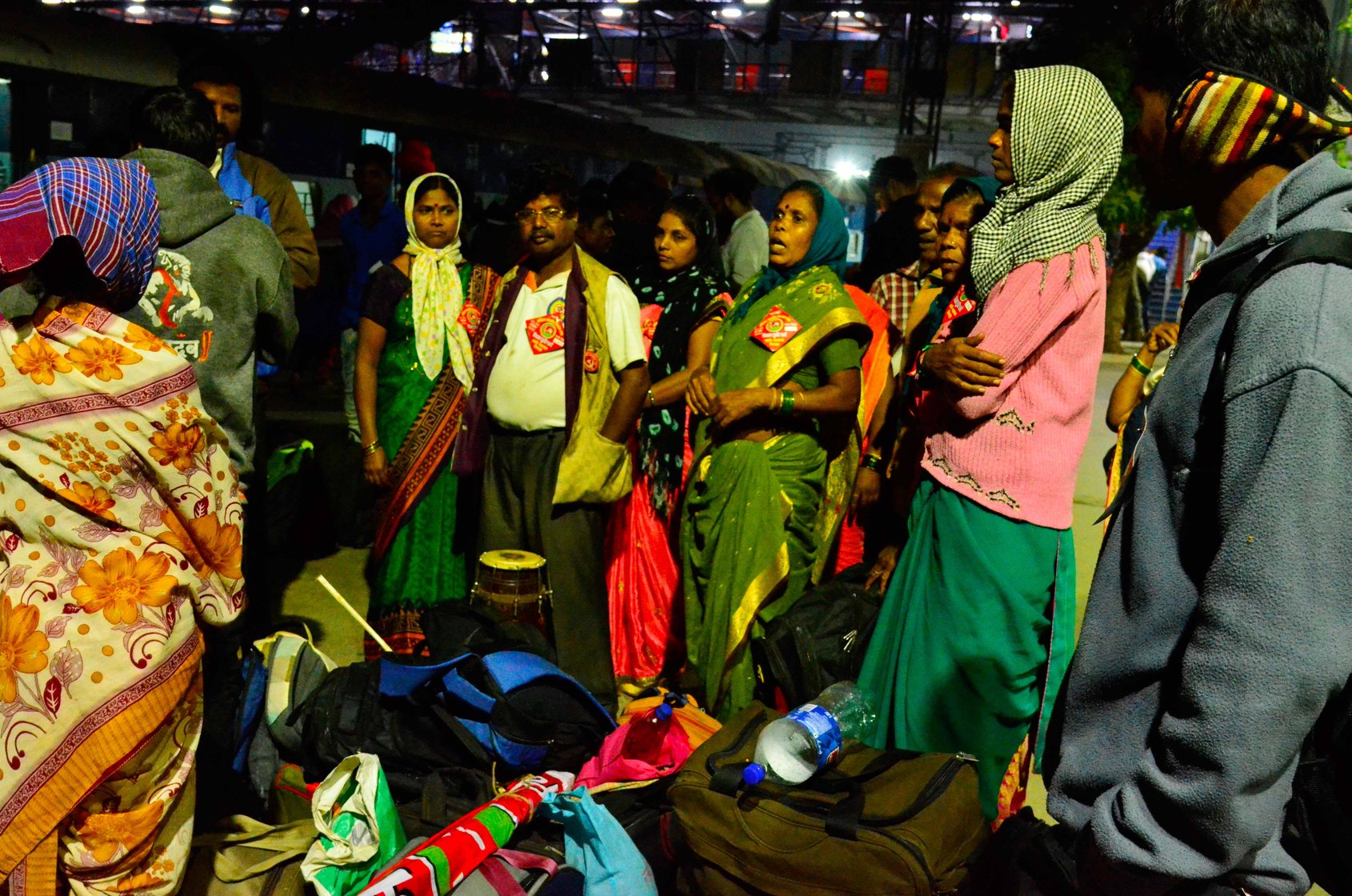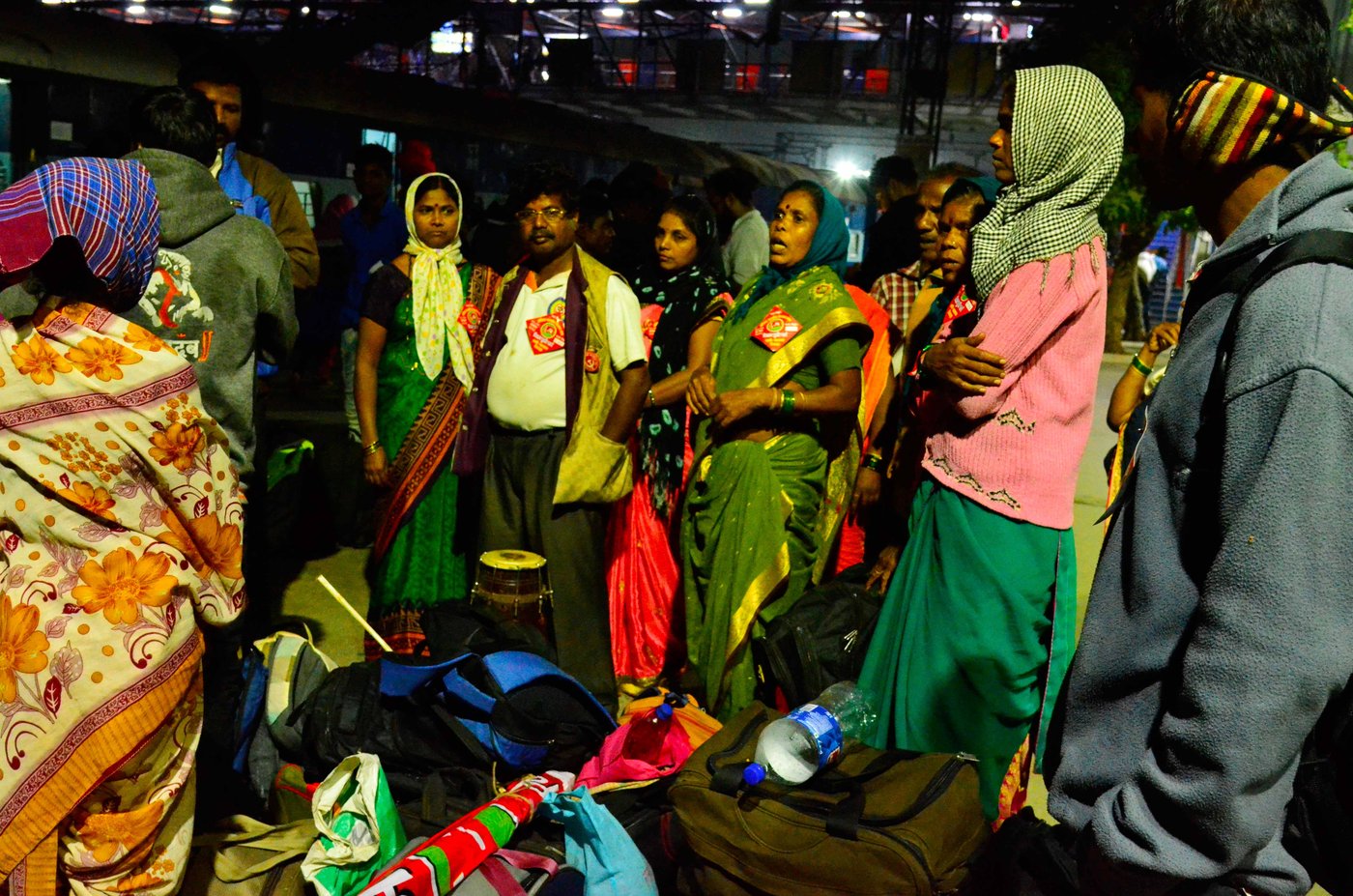 PHOTO • Himanshu Chutia Saikia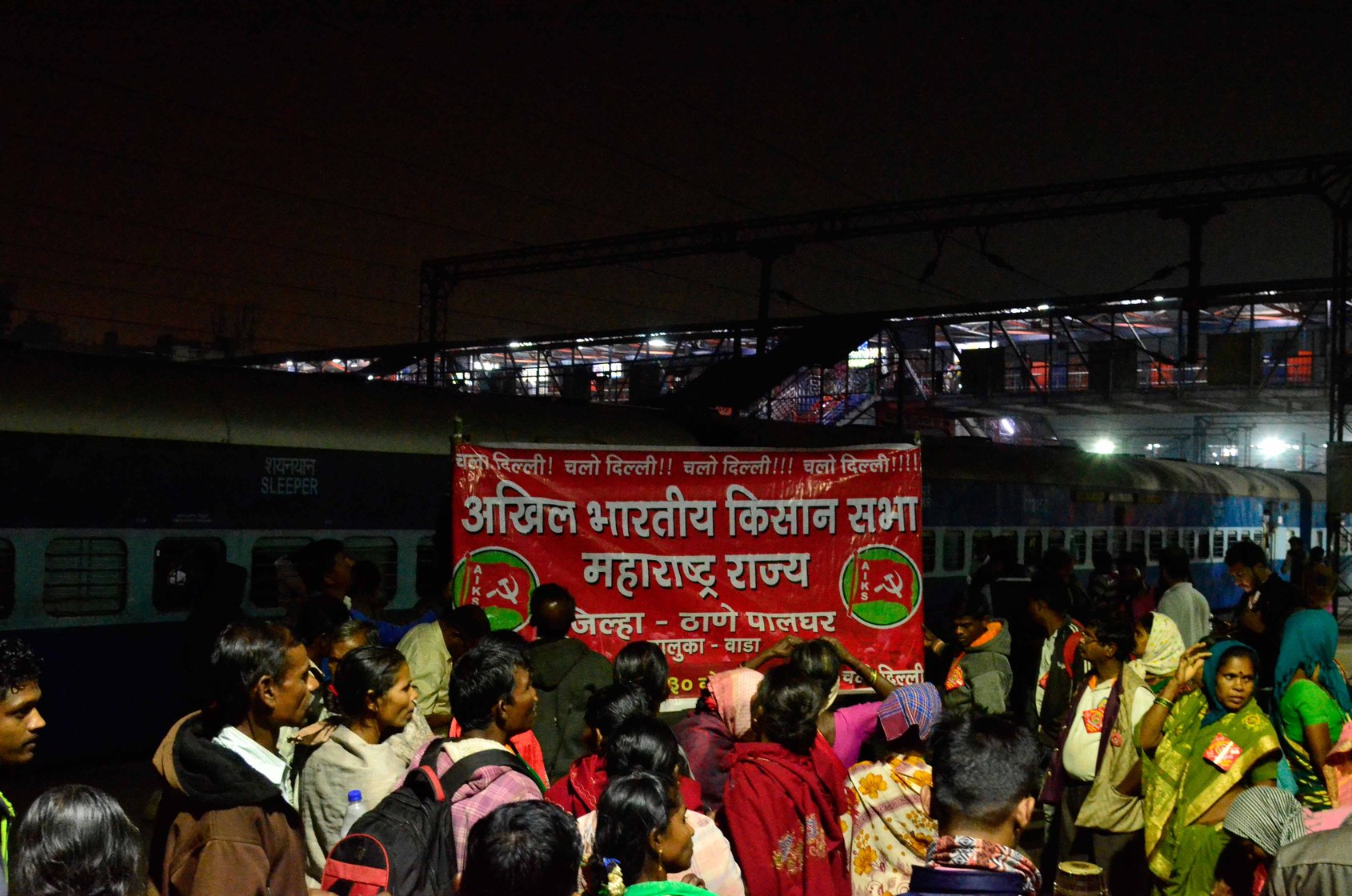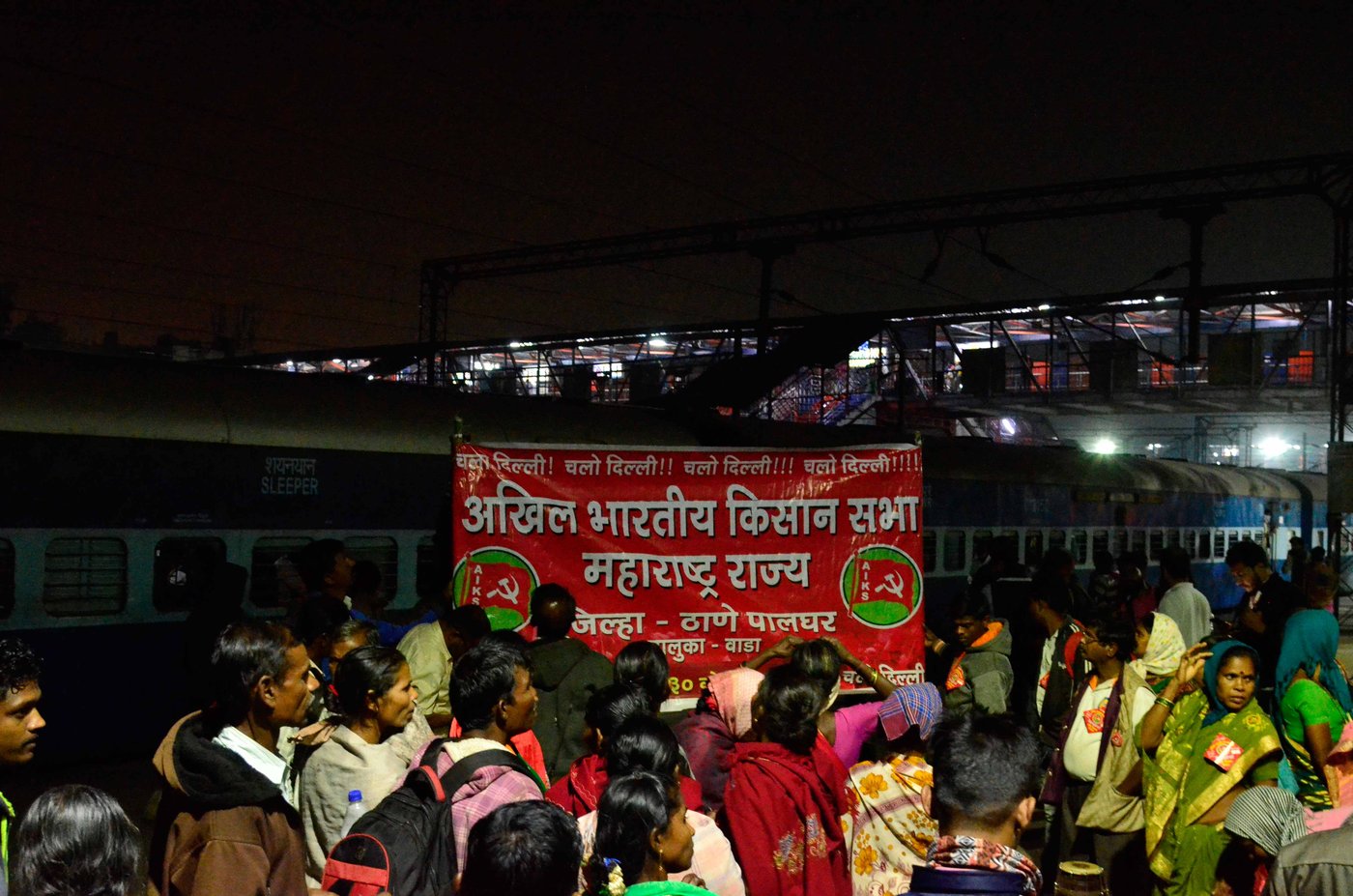 PHOTO • Himanshu Chutia Saikia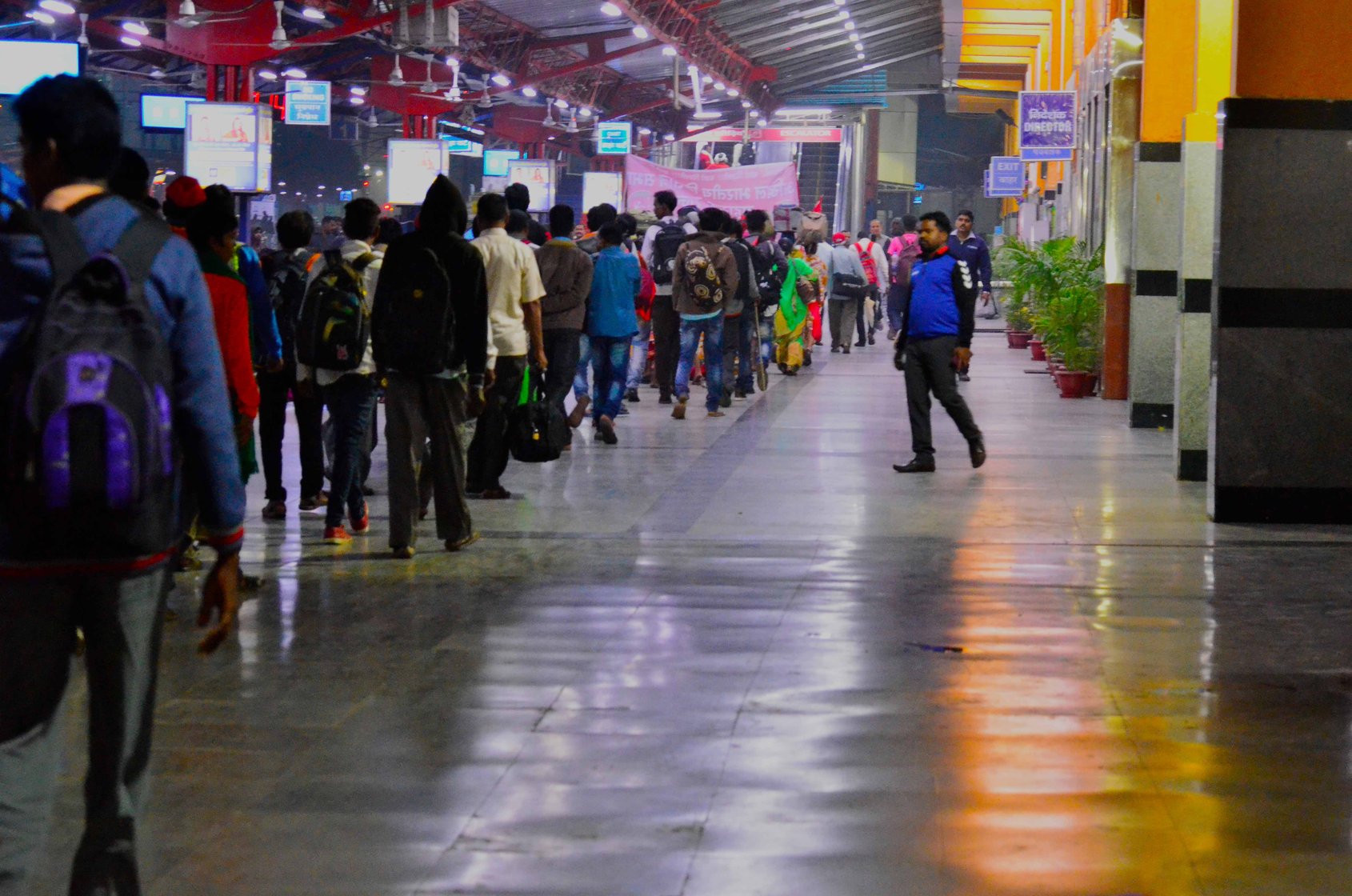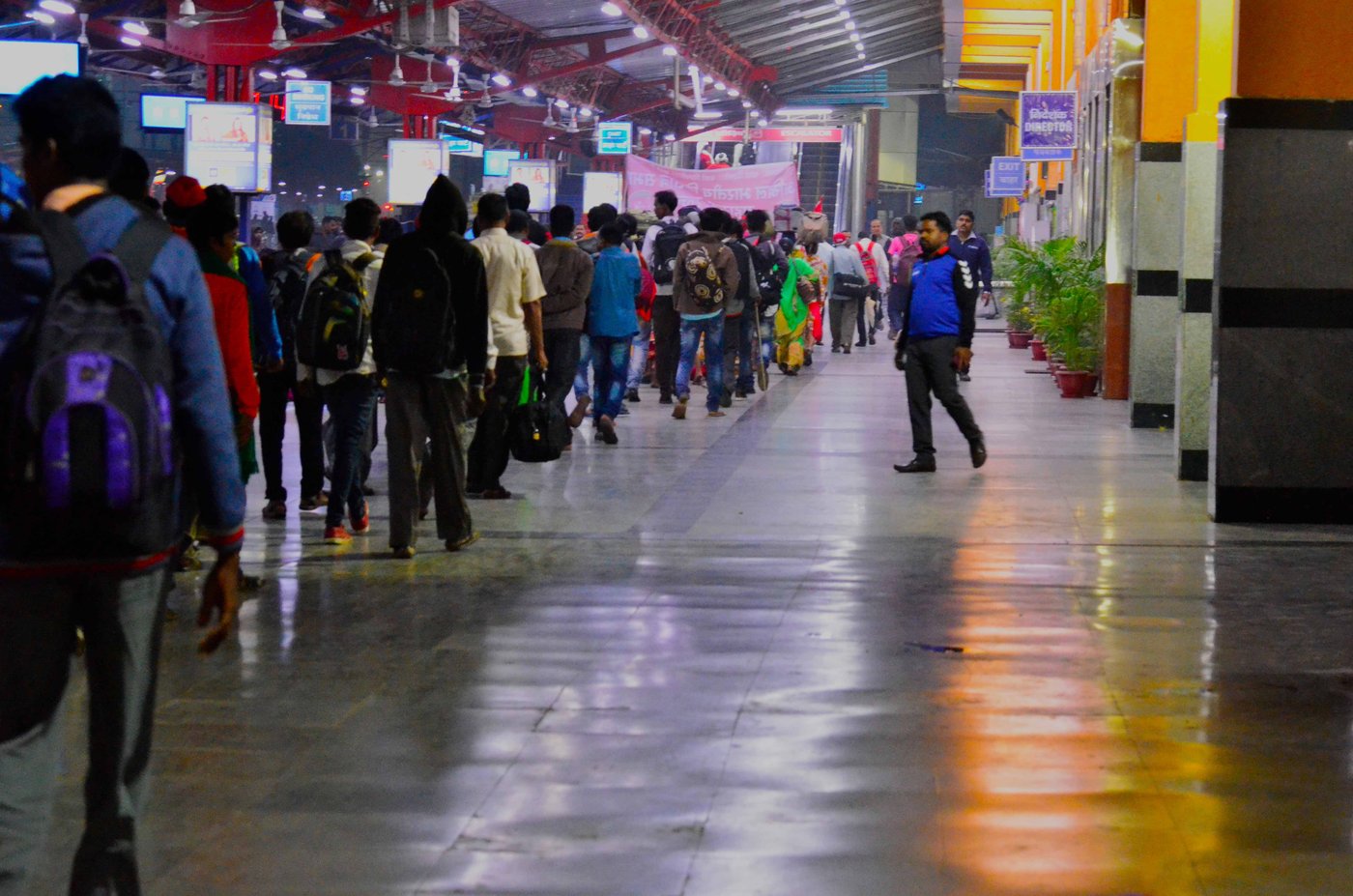 PHOTO • Himanshu Chutia Saikia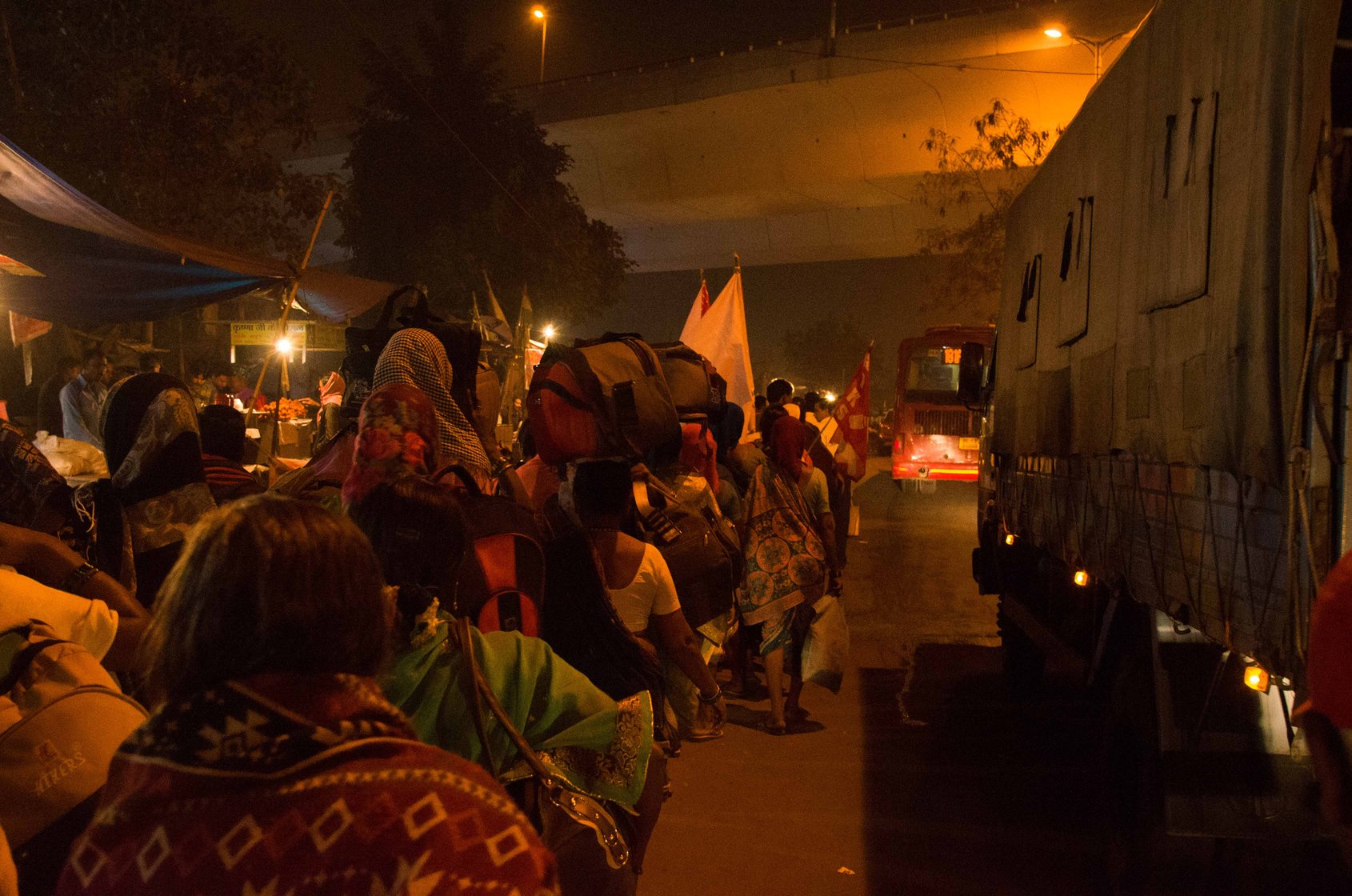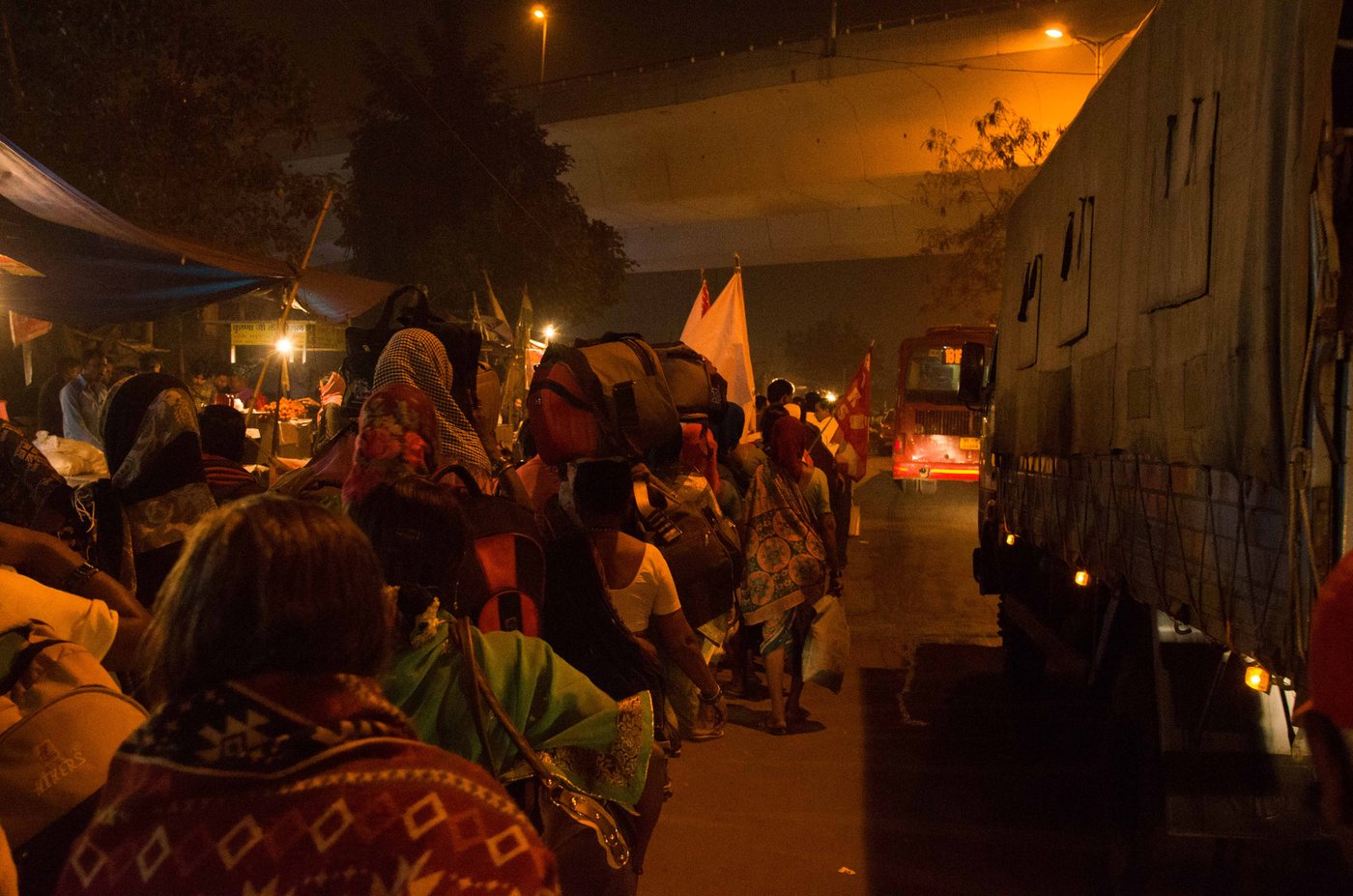 PHOTO • Himanshu Chutia Saikia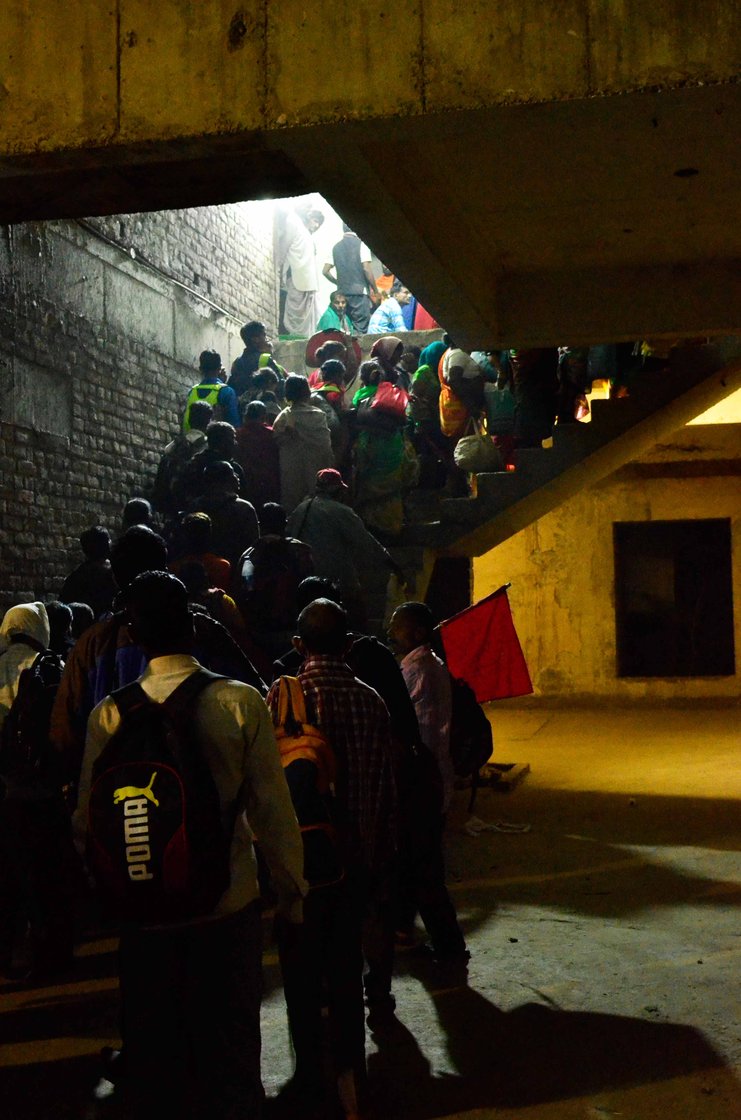 PHOTO • Himanshu Chutia Saikia