"I've been doing this work [agricultural labour] since I was a child, even before I turned nine," the 54-year-old daily-wage worker says. Suman never went to school, and after her father passed away, she started working in her mama's (maternal uncle's) field.
"I got married the year Indira Gandhi passed away [1984]. I cannot recall my age now but I must have been between 16-20 years old," she says. She married  Bandu Sambre and worked as a construction labourer with him. "I worked through all my pregnancies," says Suman.
When her husband took his life five years ago, she left working in construction and returned to agricultural labour. She now lives with her five children- 15-year-old Nambrata, 17-year-old Kavita, 12-year-old Guru, 22-year-old Tulsha, 27-year-old Silvina. Suman's mother, Nanda also lives with them in Umela village in Palghar district.
"I work because I have to. There is no choice," Suman says. The family belong to the Malhar Koli community (listed as a Scheduled Tribe in Maharashtra).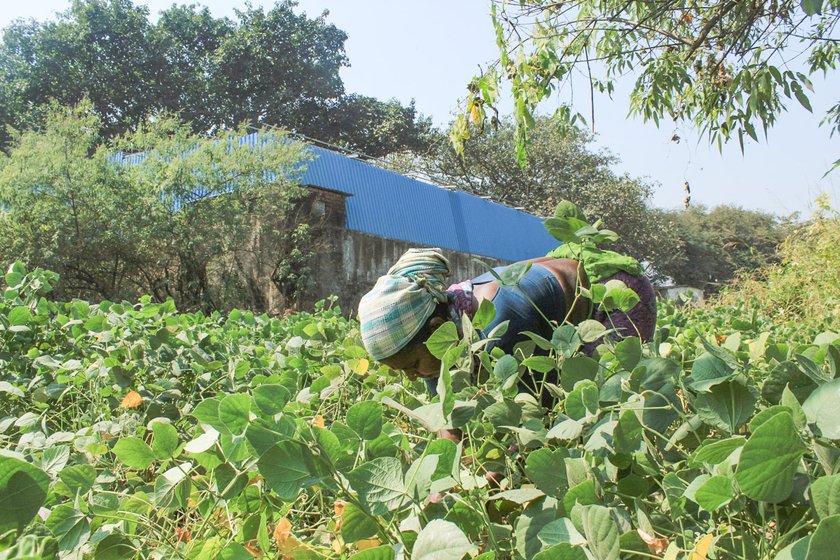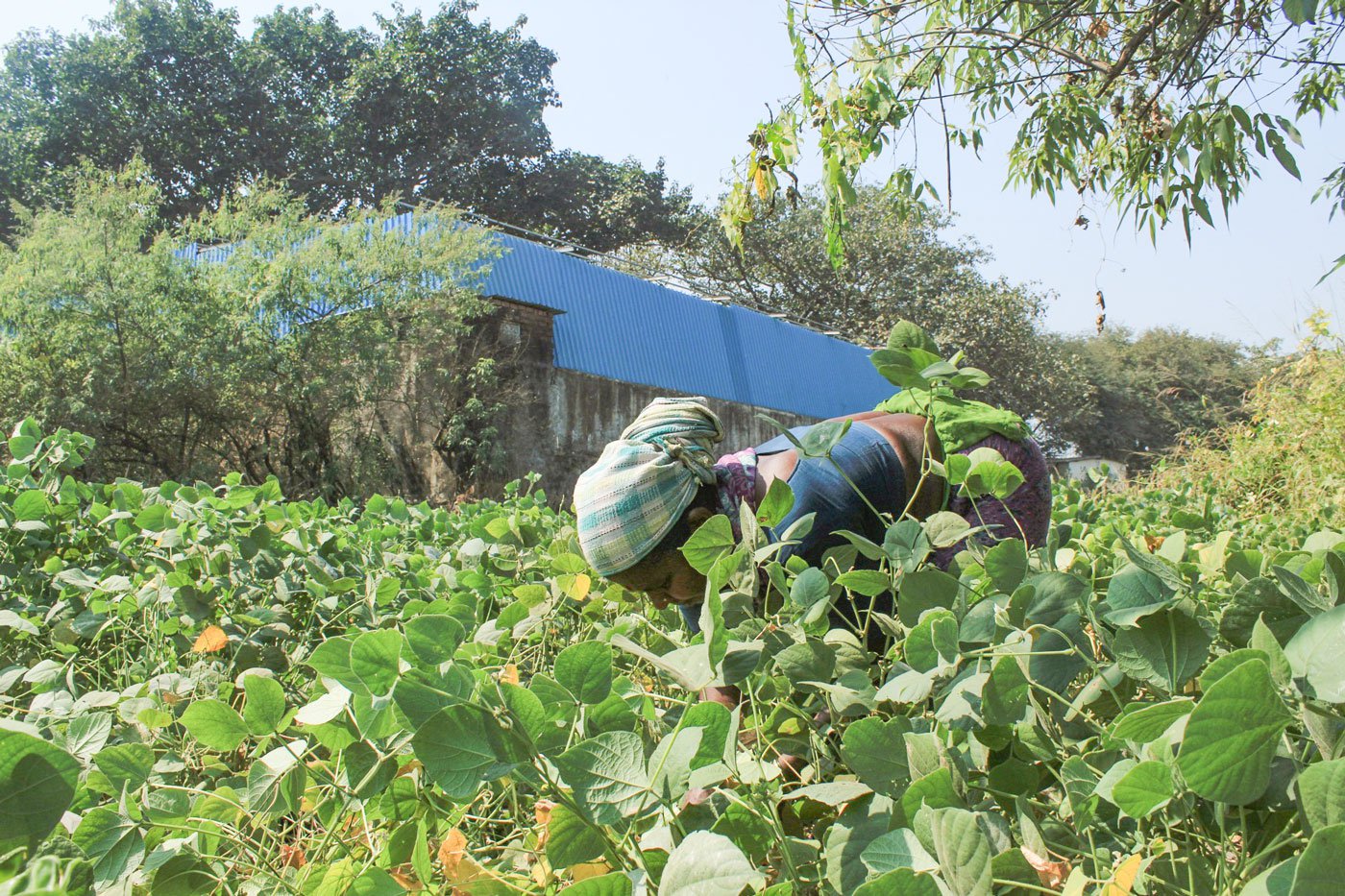 PHOTO • Naomi Fargose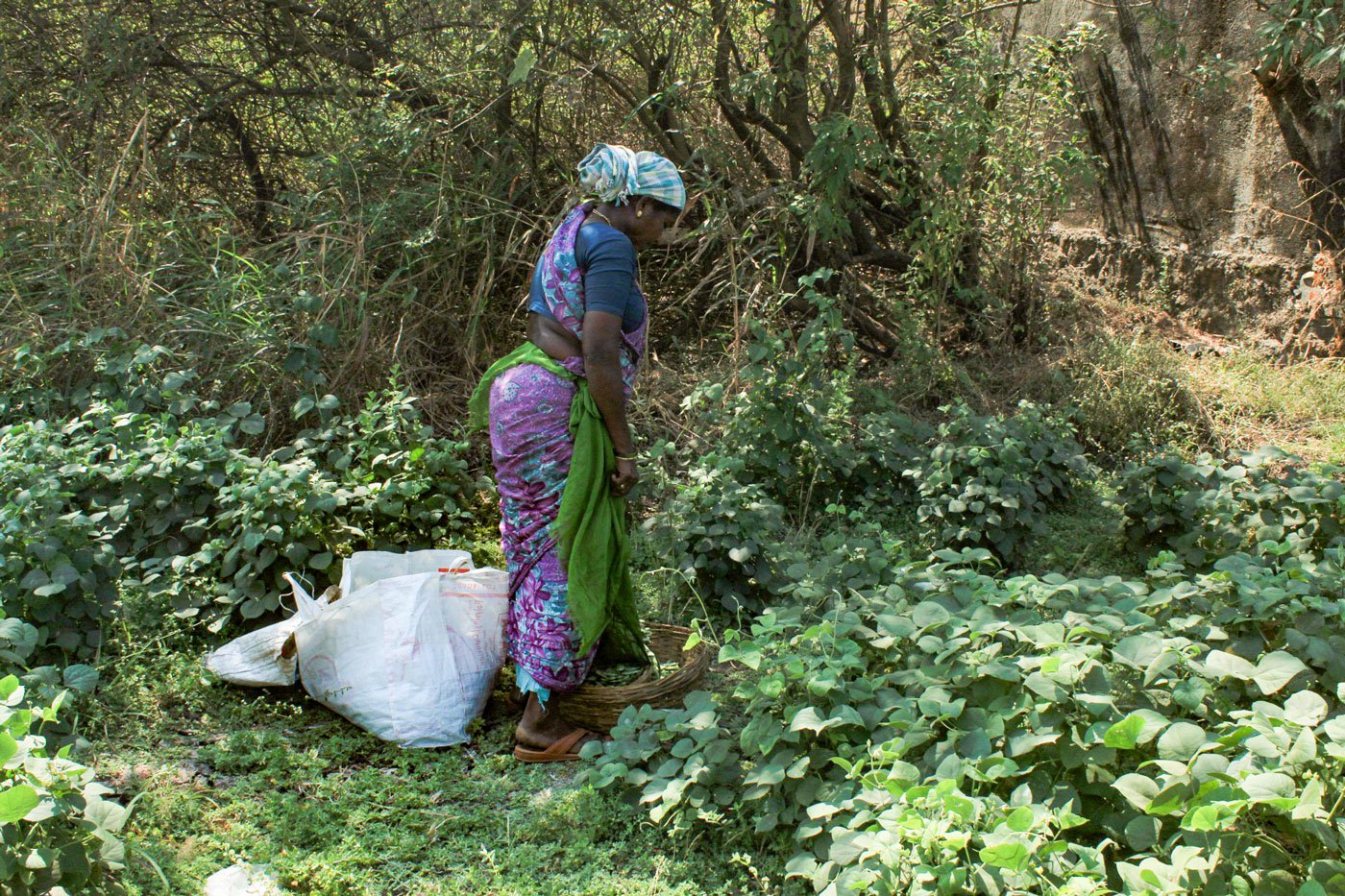 PHOTO • Naomi Fargose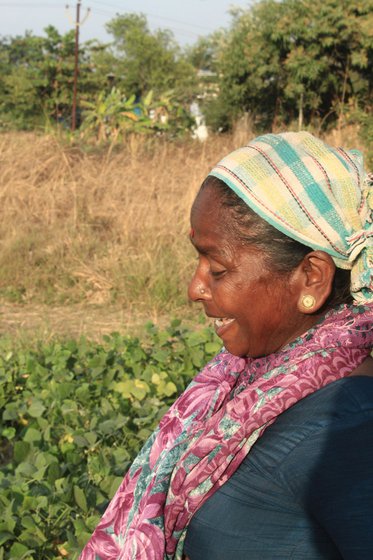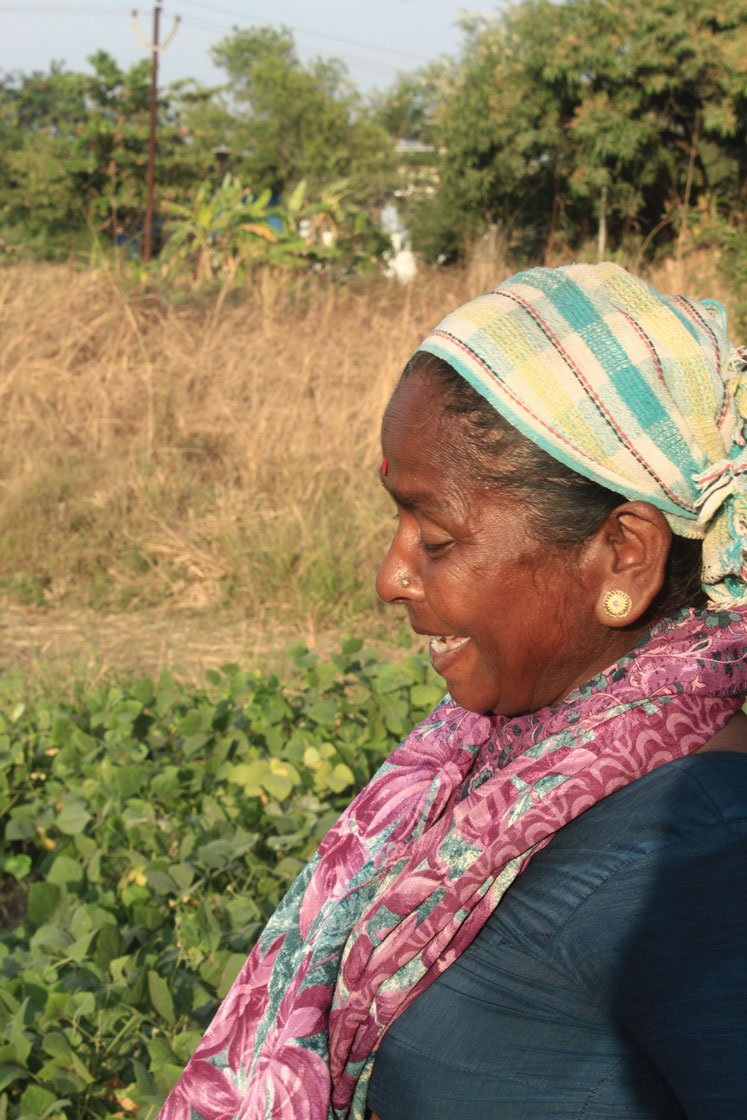 PHOTO • Naomi Fargose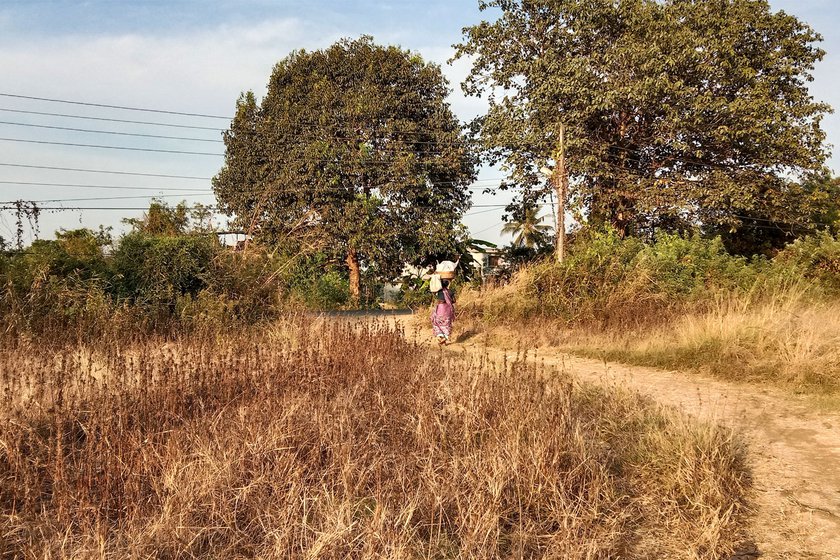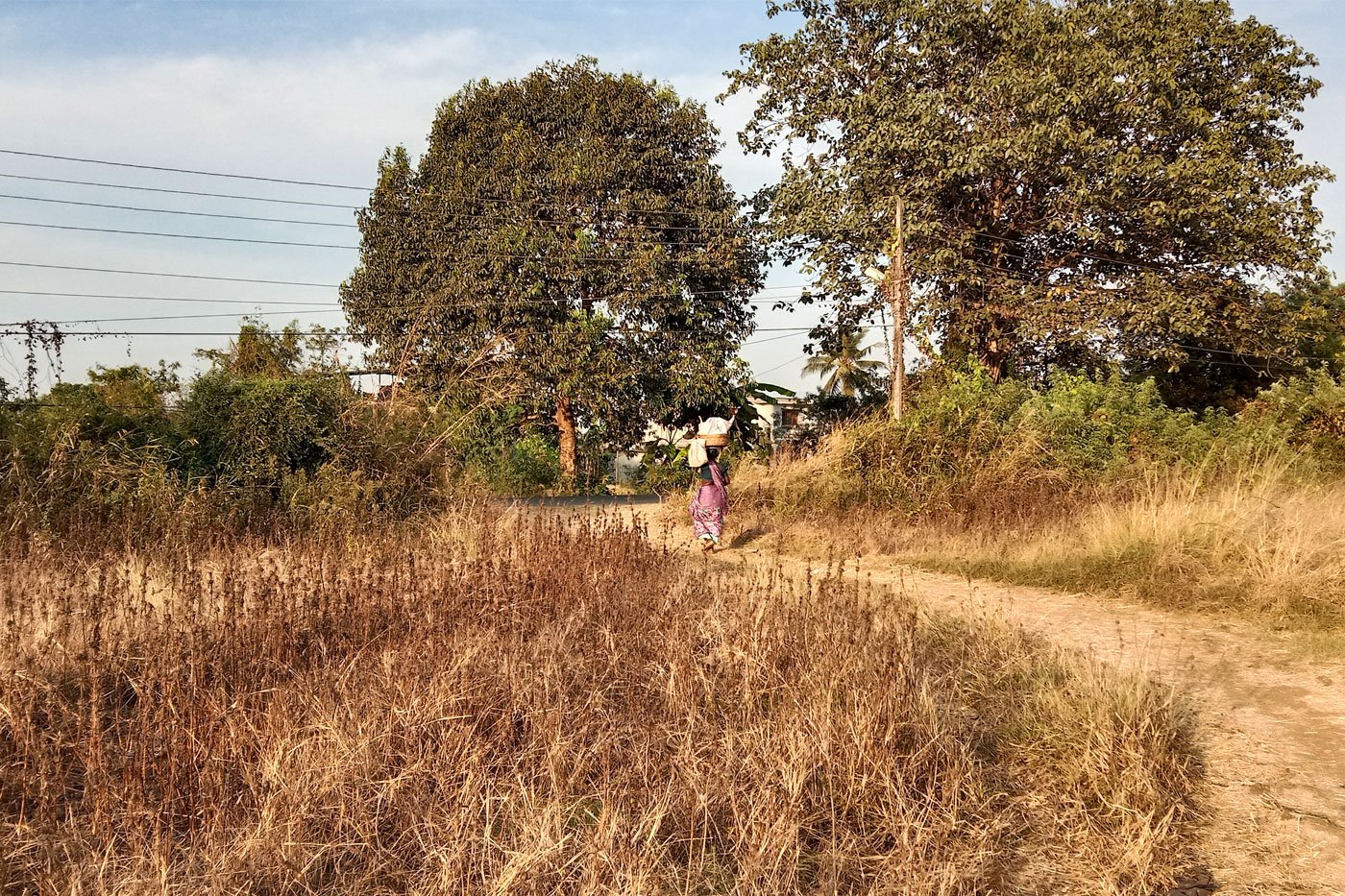 PHOTO • Naomi Fargose
On a hot March afternoon she is working two kilometres away in a field of vaal (lima beans). She left home at 8 a.m. with just a tarpaulin bag holding a water bottle and two sickles.
A towel covers her head protecting it from the strong sun. She carefully plucks the delicate pods of vaal and transfers them to a dupatta tied around her waist that doubles up as a bag.
"When this oti [bag] fills up, I transfer the beans to the basket and once that is full, I add them to the sack," she explains. Later she will separate the dried pods from the tender ones.
Lunch is usually her first meal of the day. Sometimes, her sethani (employer) gives her a meal if she hasn't brought one, or she walks back home to eat, but returns soon and works till sunset. Her youngest daughter, Nambrata sometimes brings her tea in the afternoon.
"After bearing the heat of the sun, I get 300 rupees. What can I provide with that much money?" Suman asks and adds, "I don't get work every day." Her work  depends on the agricultural season and the number of labourers that are available. "After I have finished harvesting this field, I won't get work for eight days."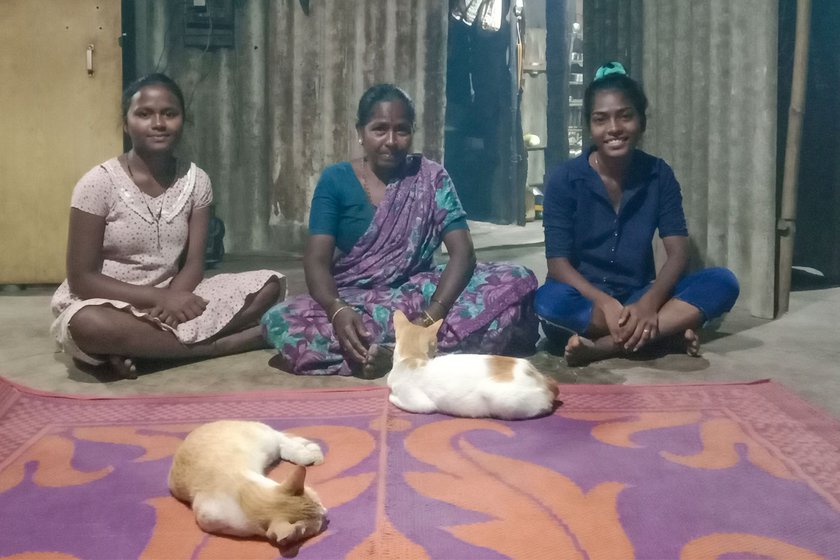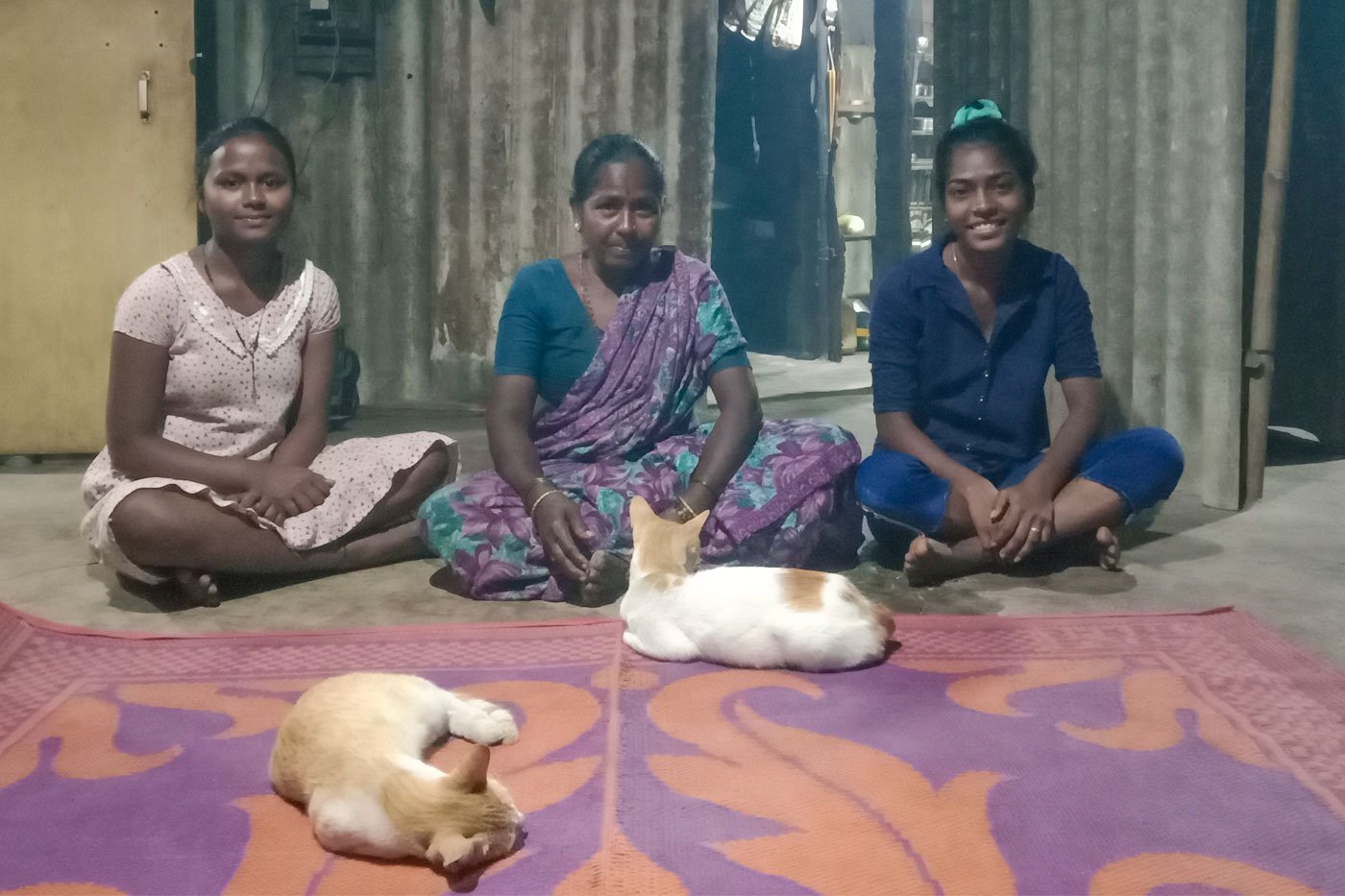 PHOTO • Naomi Fargose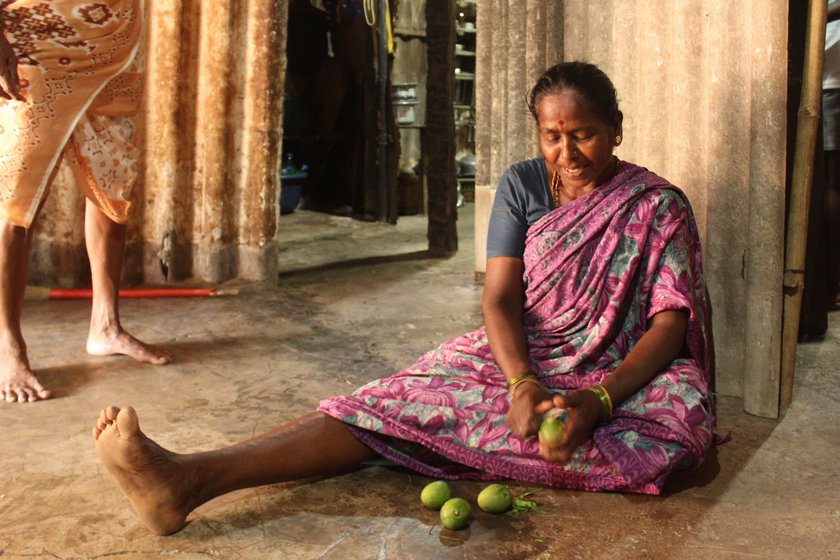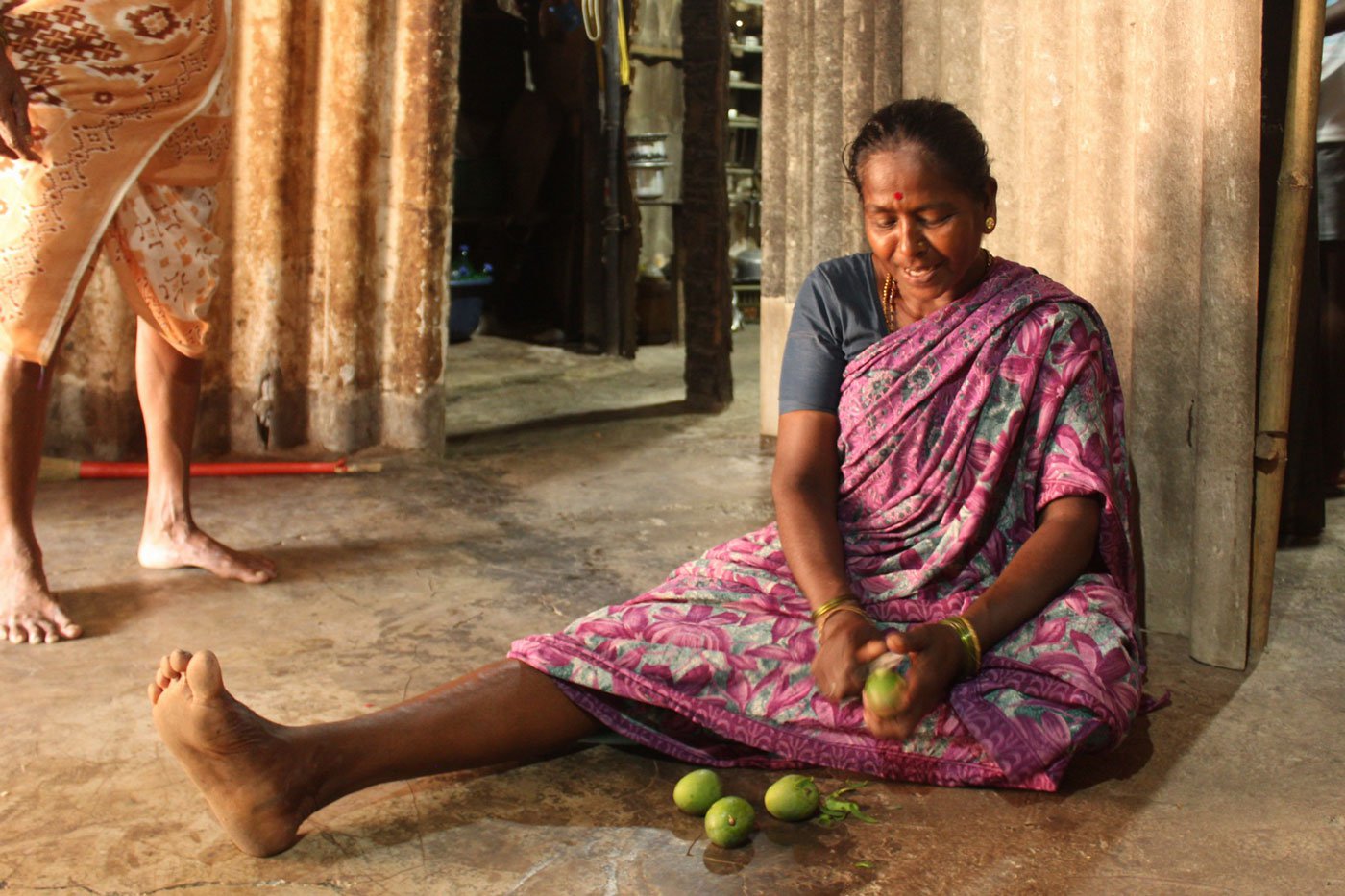 PHOTO • Naomi Fargose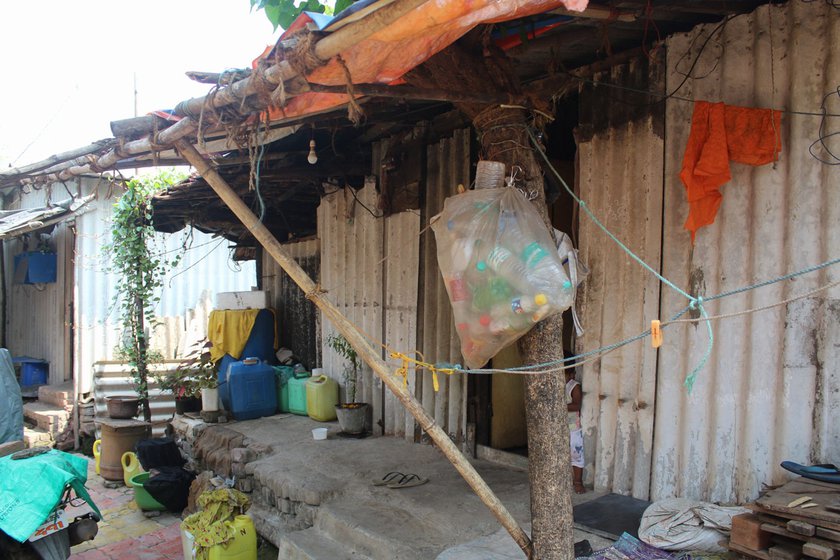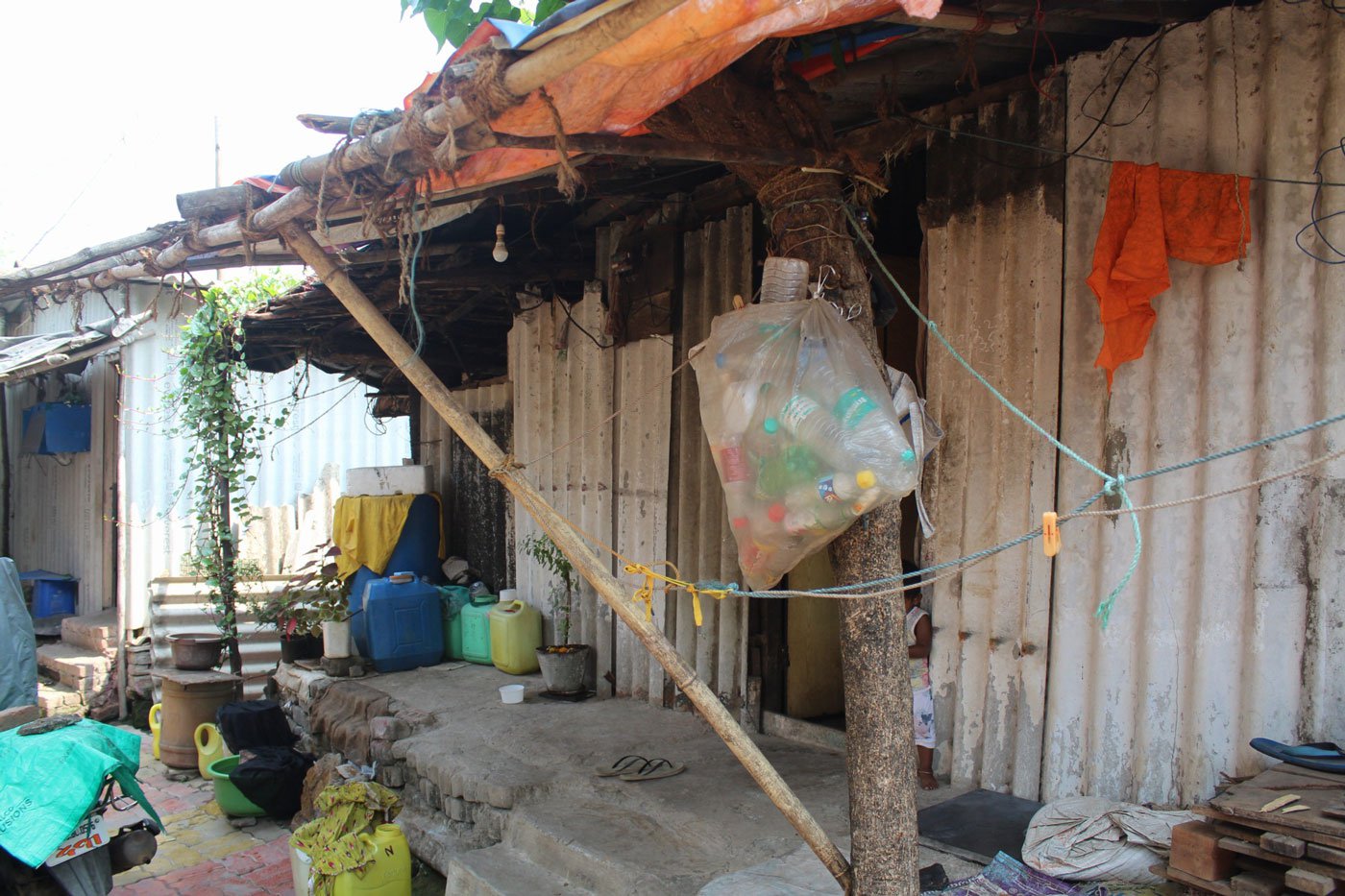 PHOTO • Naomi Fargose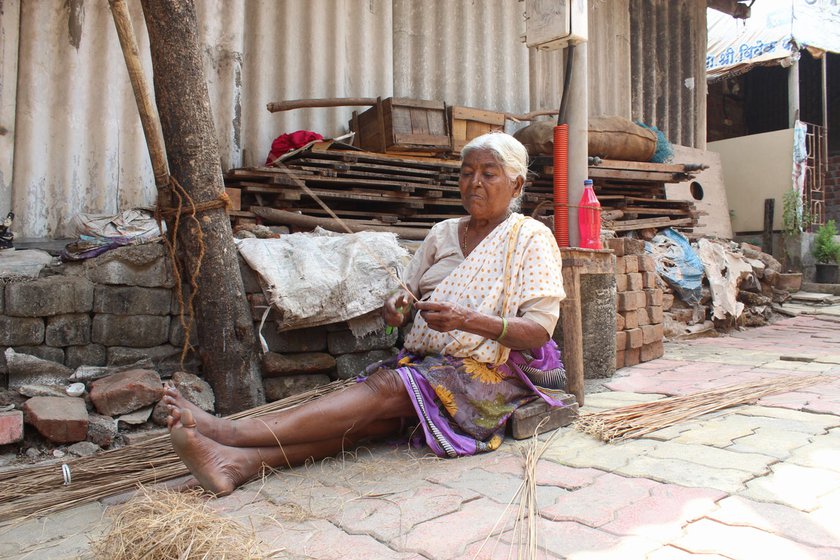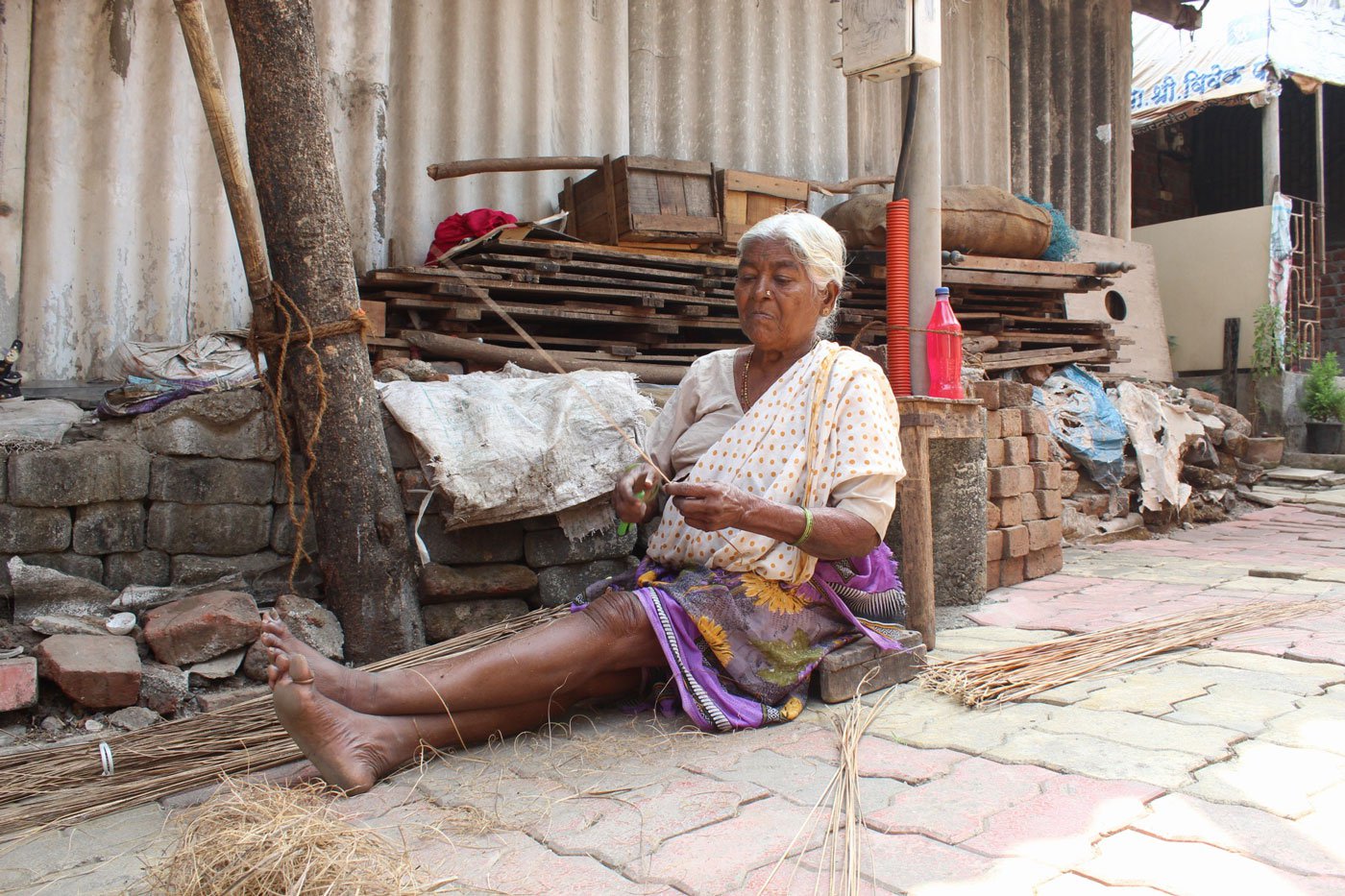 PHOTO • Naomi Fargose
The days that Suman doesn't find work, she stays at home gathering firewood, cooking, and rebuilding her kuccha hut. She also worries about getting her next wage work, "look at the rising prices of everything!"
It helps that Suman's two children, Tulsha and Silvina, have recently started working in a manufacturing factory and are adding to the family's income.
A few years after she lost her husband, her older son, Santosh Sambre took his life in October 2022. Santosh, then 30, used to work as a mandap (stage) decorator. She recalls the events of the night before. "My other son, Tulsha, was tending to our cats when Santosh got irritated and asked Tulsha to stop annoying him." Santosh then stormed out.
"I thought he might be with his friend. I went to the road multiple times throughout the night to look for him," she adds.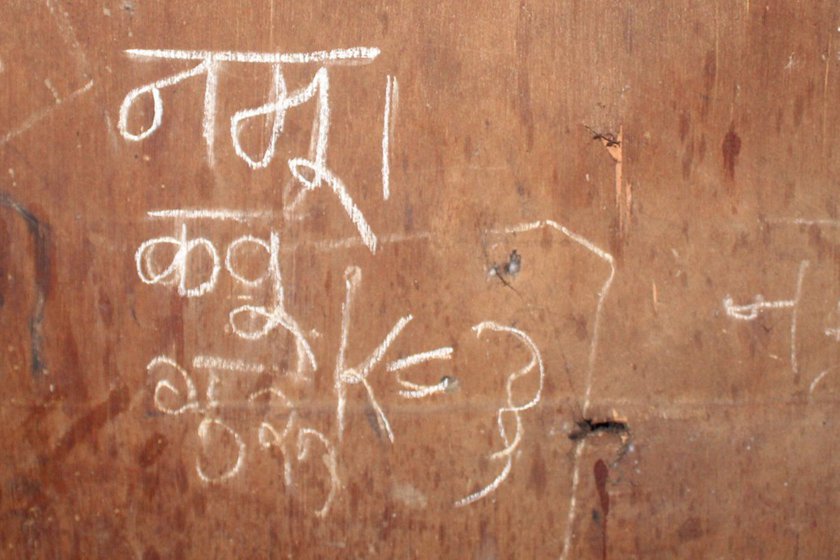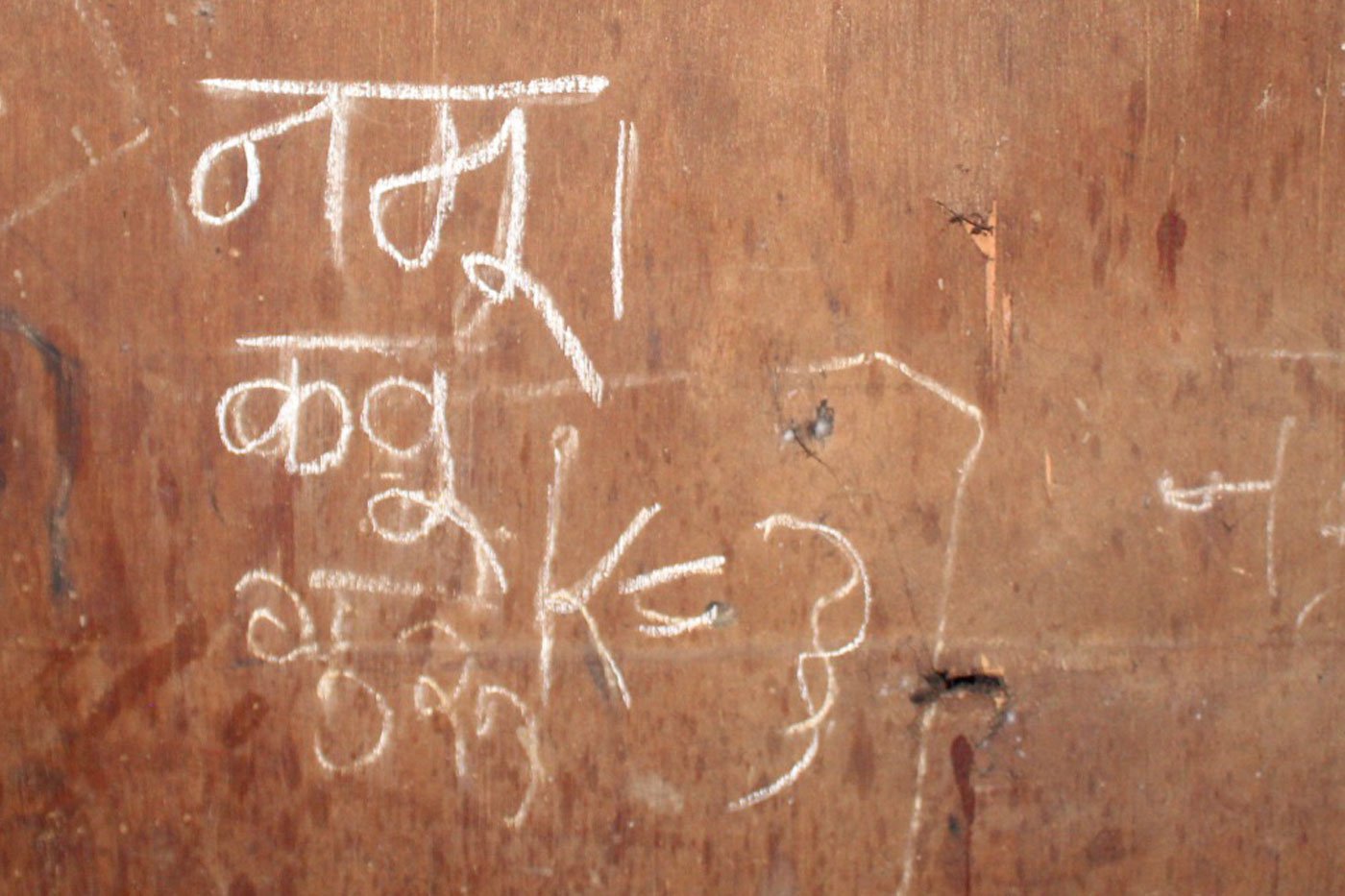 PHOTO • Naomi Fargose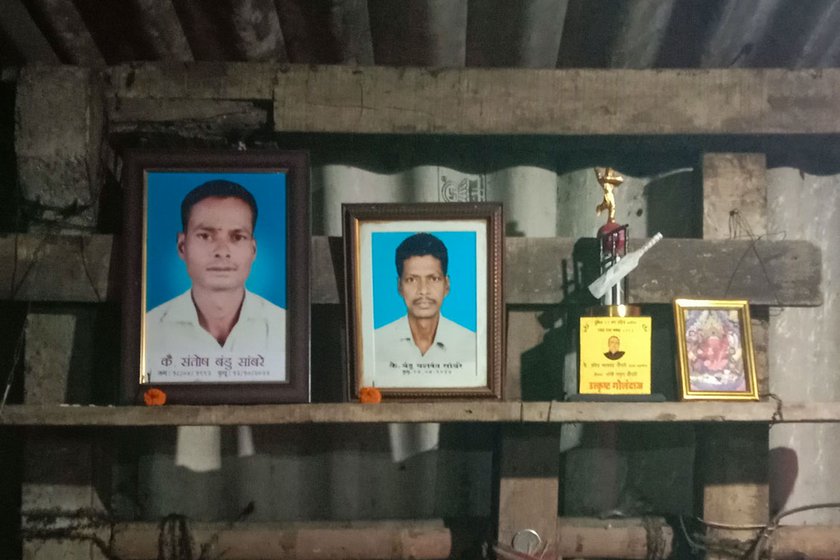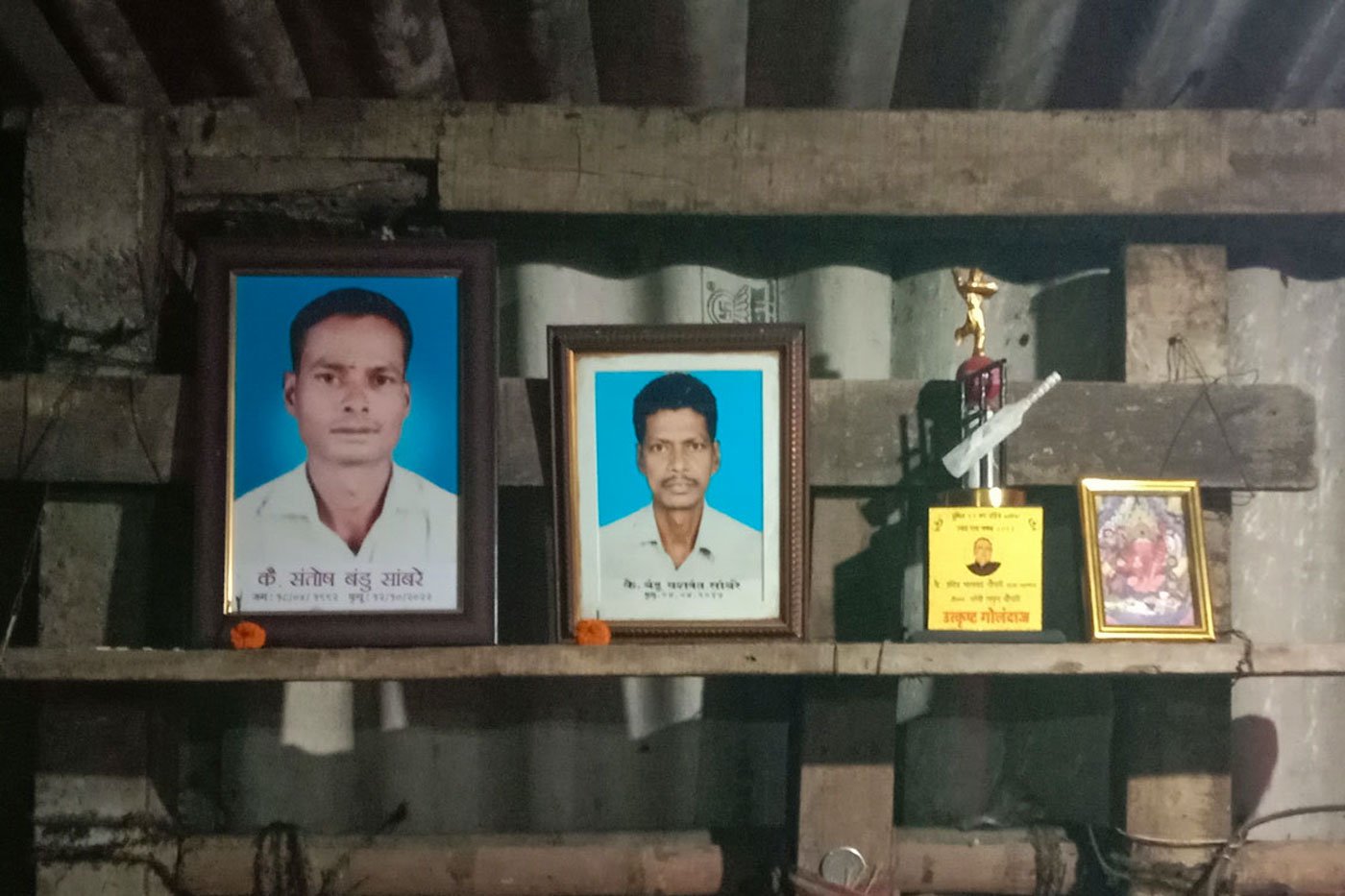 PHOTO • Naomi Fargose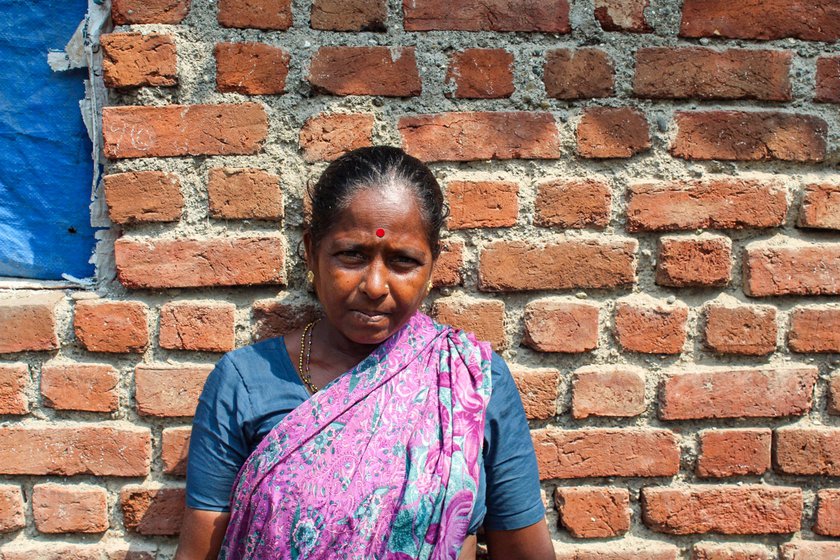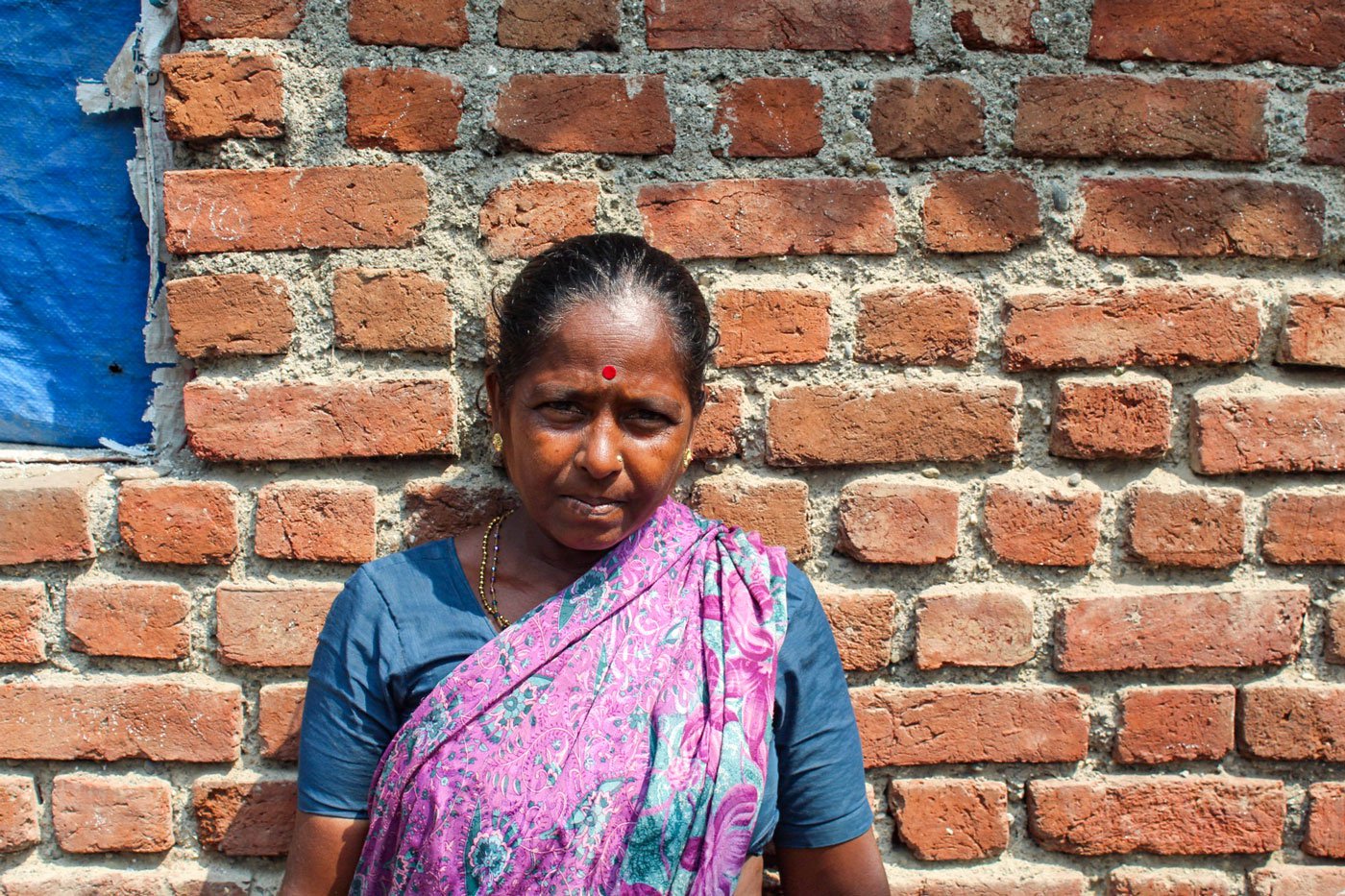 PHOTO • Naomi Fargose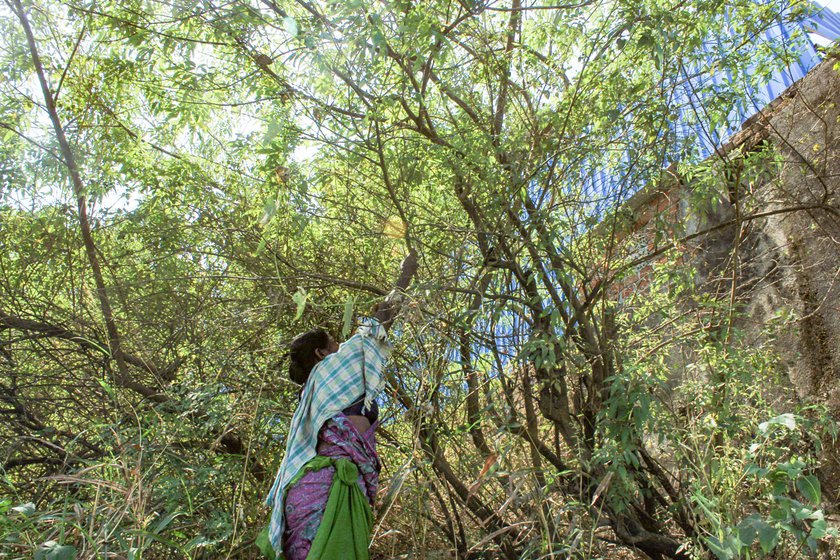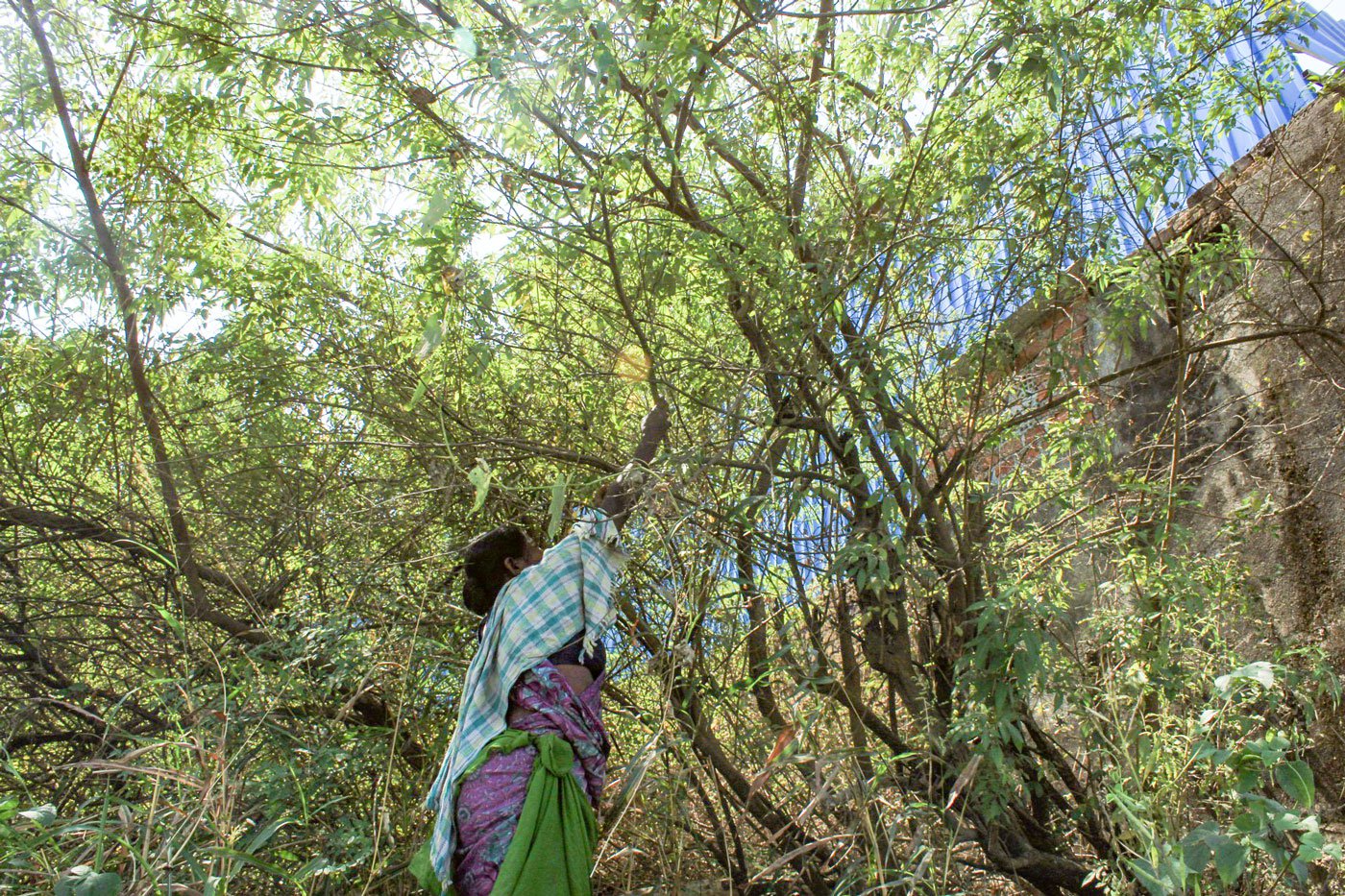 PHOTO • Naomi Fargose
She says that this is all she thinks about when she is working on the vaal fields. "My son [Guru] keeps repeating ' Baba [father] killed himself, so did dada [brother]; I will also do it'," she says. The history of suicides in her family worries her.
"I don't know what to think, I just come to work here every day," she says, "I don't have the time to grieve."
If you are suicidal or know someone in distress please call Kiran, the national helpline, on 1800-599-0019 (24/7 toll free), or any of these helplines near you. For information on mental health professionals and services to reach out, please visit SPIF's mental health directory .