"You must have celebrated the festival. What about us? There is hardly any work. Where will the money come from?" Sitting at her doorstep, Soni Wagh, 60, asked bluntly, looking at me intently. People gathered around tried to signal to her to keep quiet. But Soni's words were not just for herself – her utterances contained the reality of life in her entire hamlet. No one could hide that. It was early November, Diwali had just got over. But no house in the pada had any lanterns. There were no decorative lights. No dwelling in Botyachi Wadi was adorned with flowers like some of the city homes during Diwali.
The wadi was silent. The only sound was the echoes of children playing in the open courtyards. Their feet smeared in dust. Their clothes frayed and worn. Garments with broken buttons covered some of them only partially. In one corner of a courtyard, 5 or 6 girls, 8 to 9 years old, were playing 'house-house'. Arranged before them were aluminium and steel vessels from their home's kitchens. A torn stretch of cloth tied to four sticks fixed in the ground served as a cradle for a baby.
A girl sitting close by was holding the baby, a few months old, on her lap and watching the others at play. A boy was sitting next to her. When I approached, they got up to leave. The girl stopped when she sensed that I wanted to ask her something. "Do you go to school?" The answer was no. Anita Dive, 9, had dropped out of school after Class 1. Why not? "I have to look after the baby. How can I go to school? My family goes to the brick kilns for work."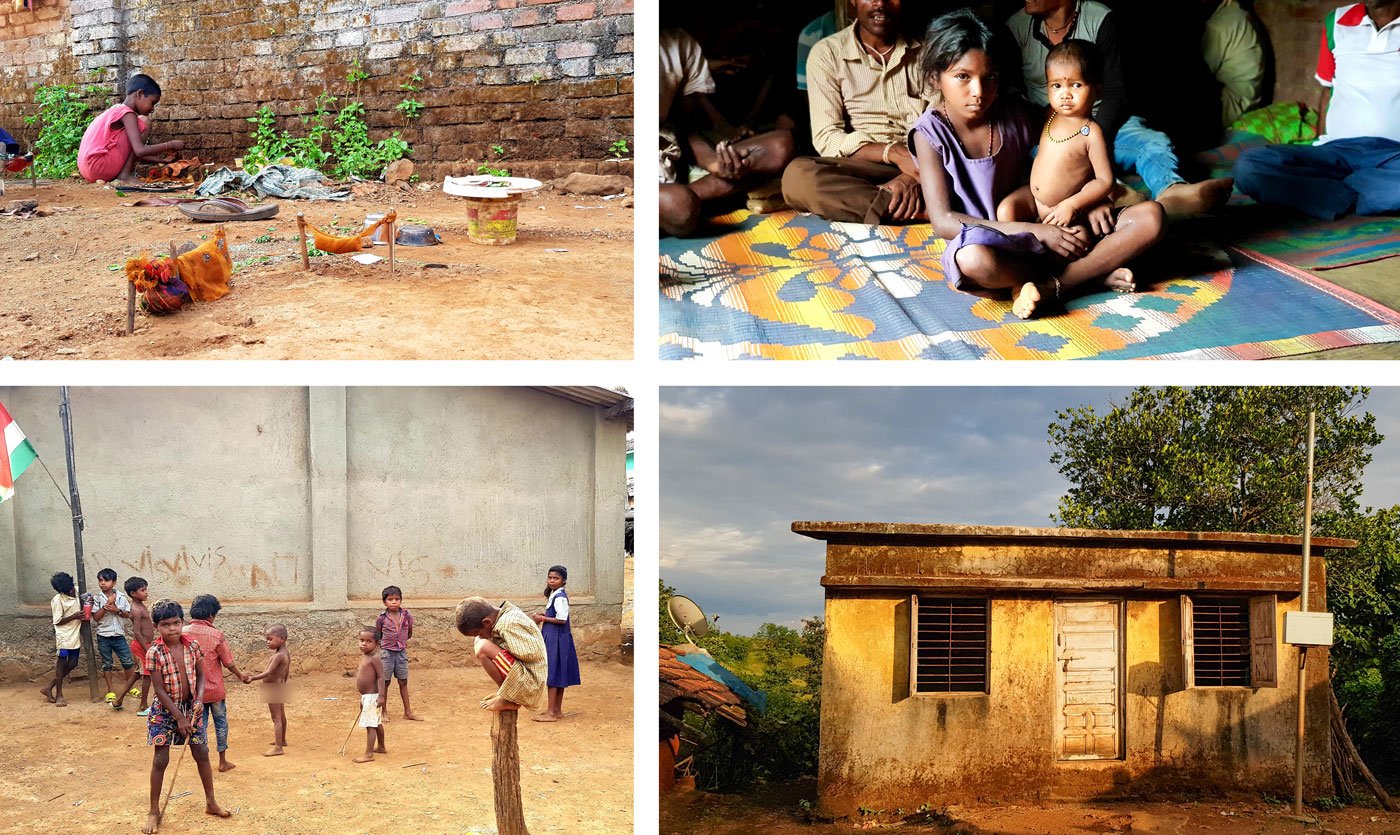 PHOTO • Mamta Pared
The boy sitting beside her, Kalu Savara, had the same story to tell. He too dropped out of school after Class 1. Another girl who came and stood nearby, Kalu Valvi, said, "I attend school during rains and in the summer I go to the kiln with my family."
Like Kalu Valvi's family, many in this hamlet of 30-35 Katkari Adivasi households, in Gomghar village, located 30 kilometres from Mokhada town in Palghar district of Maharashtra, migrate for work every year.
With the mere mention of school, an angry neighbour, Budha Wagh, around 65 years old, blurted out: "You give us work or provide money. Do something about our hunger."
"There is no farming. There are no other work options. We have to migrate to feed ourselves," said Kashinath Baraf, 55, trying to calm down Budha. Every year in the monsoon, by July, he too leaves for Shirdi to work on nearby stone crushing sites. Then after Diwali, around the end of October, till the month of May, he migrates to Kharbav town in Bhiwandi taluka of Thane district to work at brick kilns.
When they migrate, almost everyone from this hamlet carries with them the burden of loans. And to repay their debts, they have to leave their homes every year in search of work. Many don't know how much they earn every year. "We have not settled our accounts for three years," said 50-year-old Leela Valvi. "We have been working there [in Ulhasnagar] for many years. I had taken an advance of 30,000 rupees [from the brick kiln owner] for my daughter's wedding. It's not yet been repaid. Many times, we have quelled our hungry stomachs with food received on charity. If we try and ask for the accounts, we get beaten up."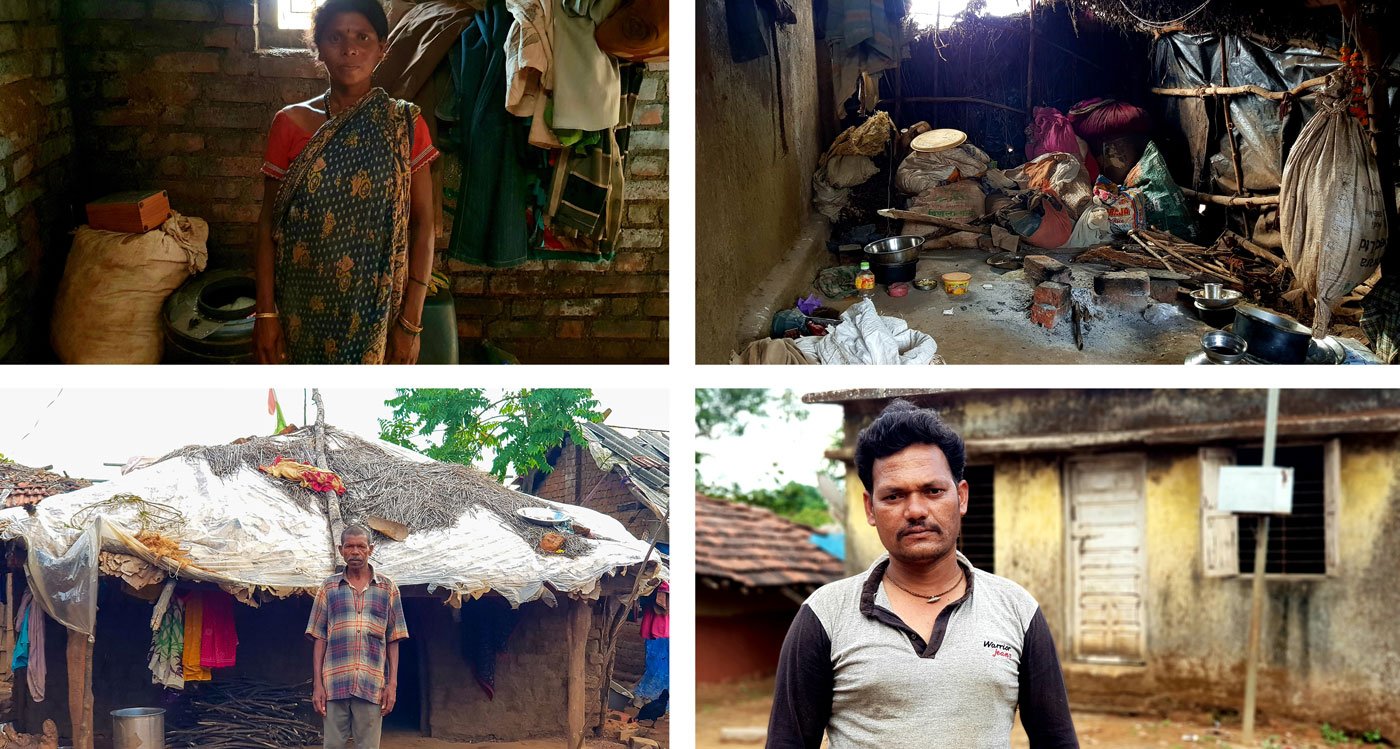 PHOTO • Mamta Pared
Leela was showing me her house – cement and bricks, one room partitioned into two (built under the Pradhan Mantri Gramin Awas Yojana). In Botyachi Wadi, barring a few pucca houses built under this government housing scheme, the other dwellings are bare huts. "We too had just a hut," Leela said, pointing to a small neighbouring hut made of straw, mud and local wood. Inside her new windowless house, it was dark even at noon. Things were scattered around the chulha . "There is nothing in my house. Only this much rice is left,"  she said, opening a drum kept in a corner to show me. The grain had reached the bottom.
Like the others, Bhika Raja Dive, 60, also has a debt, of Rs. 13,000. "I had taken an advance for the engagement of my son," he said. Around Dussehra, in early October, the seth took the family to Ulhasnagar to work at a brick kiln. But with the rain continuing, work was stalled. So the seth sent them to work on the nearby paddy fields of a land-owner he knows well. He kept a part of the Rs. 400 daily wages they received from this work. When Diwali was approaching, Bhika's family needed money for the fare to return to Botyachi Wadi. The seth did not give them even this amount. They saved some money doing whatever work they could find. And then, just as Diwali got over, the seth returned to the hamlet [to take them away again for work].
By then, the family had been allotted a house under the state scheme, so they had to stay back to build the structure. But they were helpless in the face of the debt. "The seth demanded that I repay his debt. But I stayed back for the house. He took my wife Leela and my two daughters and [21-year-old] son along," Bhika spoke sorrowfully, standing beside his hut. The elder daughter is 12 and the younger one is just 8 years old.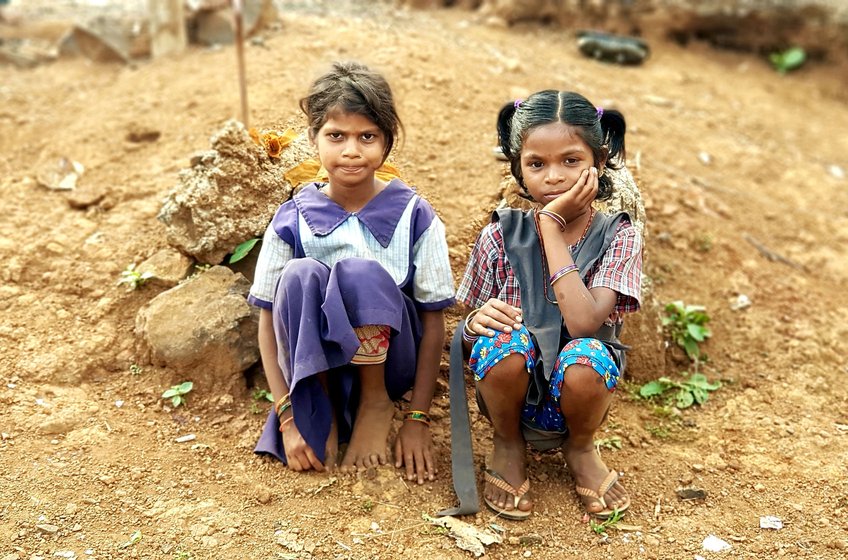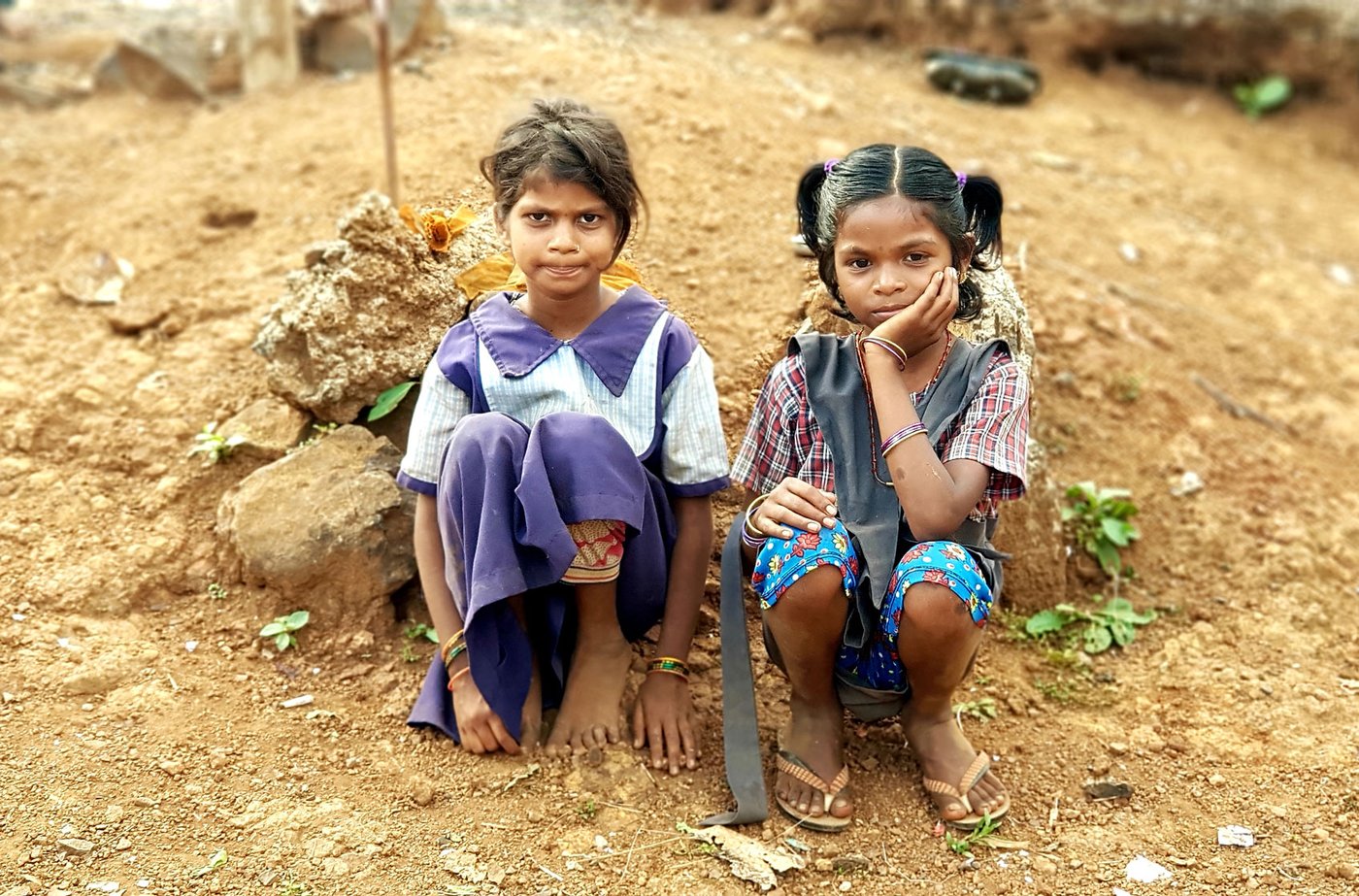 PHOTO • Mamta Pared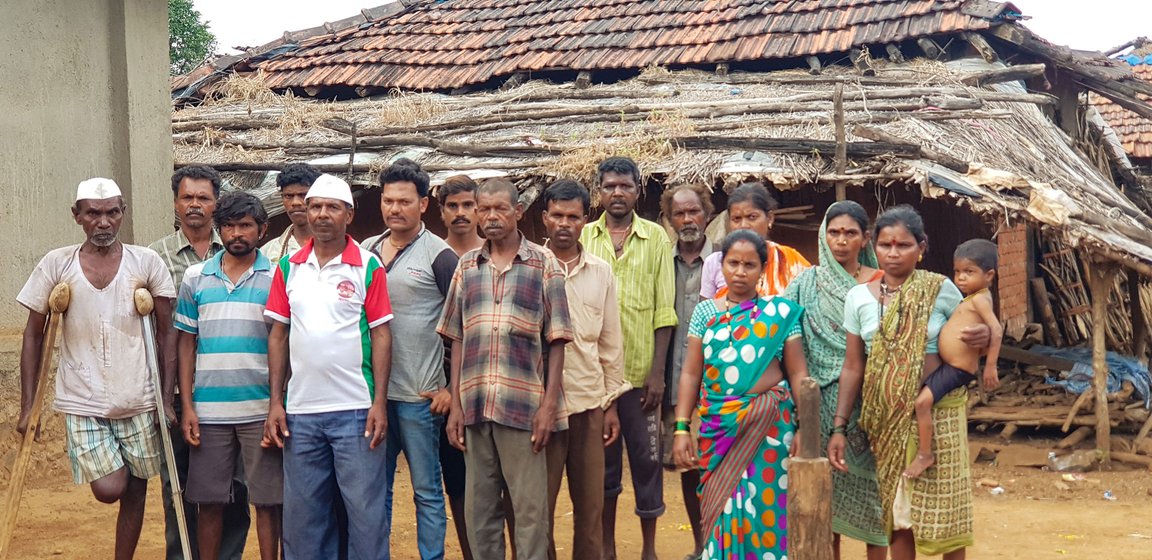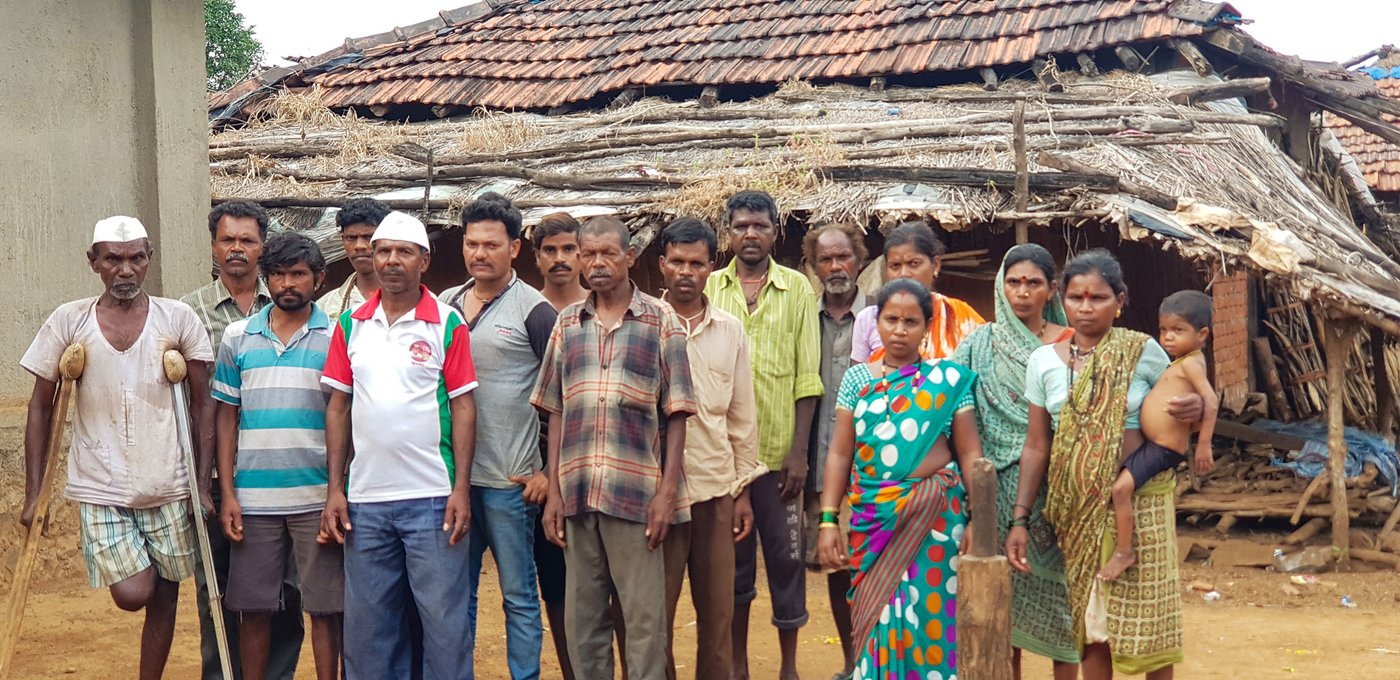 PHOTO • Mamta Pared
And then I was stunned by Gorakh Valvi's story. He told me that once, when an bull owned by the brick kiln owner died, he insisted all the male labourers working at the kiln must cut their hair as a mark of mourning. Nobody could dare refuse, such was his power. Valvi also told me that if the bricks on the kiln get wet due to untimely rain, the labourers don't get paid for making those bricks. "We die with the hard work and we die even if we don't get the money," he said. Despite his uphill circumstances, Gorakh managed to study till Class 10. Still, like many others here, he too has to work on the brick kilns.
Like him, Lata Dive and Sunil Mukne too managed to study till Class 10. But how will we study further, they ask. They cannot afford higher education and whatever schooling they have will not get them any employment. Most of the children in this hamlet discontinue schooling after a year or two. The reasons for this are invariably poverty and migration.
There is darkness in many of their homes and no food other than some rice. In such a situation, malnourishment will follow. Young girls are passing their days caring for their younger siblings. After they are married, they are bound to migrate with their new families. Where do they stand in this competitive world when their struggles for survival leave no space to even dream? The rays of hopes and dreams are yet to enter their lives. When will they reach here? That question remains.
Translated from Marathi by Medha Kale.