The Brokpa of West Kameng and Tawang districts in Arunachal Pradesh are a community of reclusive herders of the Monpa tribe. They are nomadic, move around in fixed patterns, and live in the mountains at altitudes ranging from 9,000 to 15,000 feet. They migrate to lower areas during the long winters from October to April, and move to the higher ranges during the summer and rainy seasons, from May to September.
One morning in November 2016, I started on a journey to Thembang village in West Kameng. Thembang is located at an altitude of around 7,500 feet. It is an entirely Monpa village of some 60 occupied houses. The nearest town, Dirang, is 26 kilometres away.
The next day I went to Lagam, a winter settlement of a group of Brokpa. To reach Lagam, located at 8,100 feet, I walked for around 11 kilometres for more than eight hours through dense forest. When I reached at 6 p.m., Pem Tsering, a 27-year-old Brokpa herdsman, welcomed me with a warm a smile.
The next day morning, I saw that Lagam is actually a tiny winter-time hamlet of Brokpa pastoralists. It has one small monastery. Around 40-45 people live here in 8 to 10 stone-and-bamboo houses with tin roofs. In November, the hamlet is full as the herders descend to this lower pastureland. From May to September, Lagam stays mostly empty as the young herders move out with their herds of yaks and horses to higher ground, such as Mago village.  The elders usually stay back.
I spent a few days with Tsering and other Brokpa. "It's always a long walk for us. We walk up to Mago through the jungle every year for summer pastures. It's 4-5 days of constant walking. We take a break only for the night," Pem says.
Mago, at 11,800 feet, is located along the disputed McMahon Line which demarcates northeast India and Tibet. To reach Mago in the summers, the Brokpa walk through mountain ranges and passes that are even higher – their route includes Lagam, Thungri, Chang La, Nyang, Potok, Lurthim, and then Mago.
Others can reach the area by road only from Tawang. Indian nationals from outside the region are allowed to stay here for just one night with special permission from the Indian Army.  Because of the border dispute, even Brokpa who migrate to Mago have to carry government-issued identity cards
The daily lives of Brokpa centre around simple rhythms. Their major source of income is the yak. They collect its milk for cheese and butter, and sell these items in the local market. A barter system also exists within the community.  "They exchange yak and milk products with the people staying in lowland areas, where agriculture is the prime occupation," says Bapu Pema Wange, a Monpa from Thembang village, and a project officer with WWF-India's Western Arunachal Landscape Programme. "We [his clan, the Bapu] barter trade with them; we exchange our maize, barley, buckwheat and dry red chilly for their butter, chhurpi and yak meat. Basically, they depend on us for food and we depend on them for food."
The royal Bapu clan owns large tracts of inherited land, and charges a tax (usually in kind – sheep or butter) from other clans for grazing rights. But, Wange says, the Brokpa of Lagam have been exempted from the tax because "they take care of our god, Lagam Lama (a statue of natural rock)."
Later this year, by mid-October, the Brokpa will make the descent from their summer pasture. "We walk through the jungle, find resources for grazing and firewood from the jungle," Pem says. "This jungle is our mother."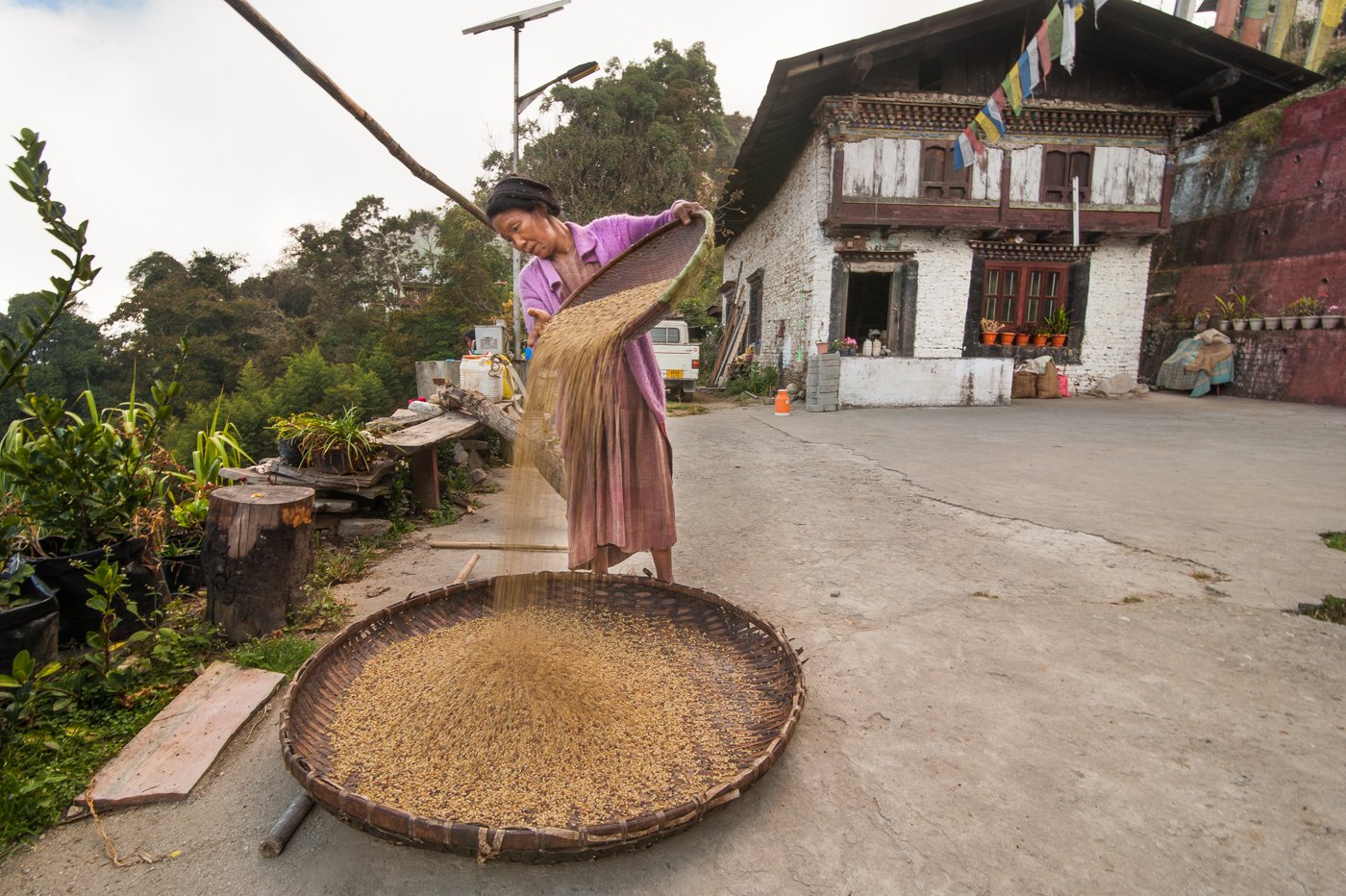 PHOTO • Ritayan Mukherjee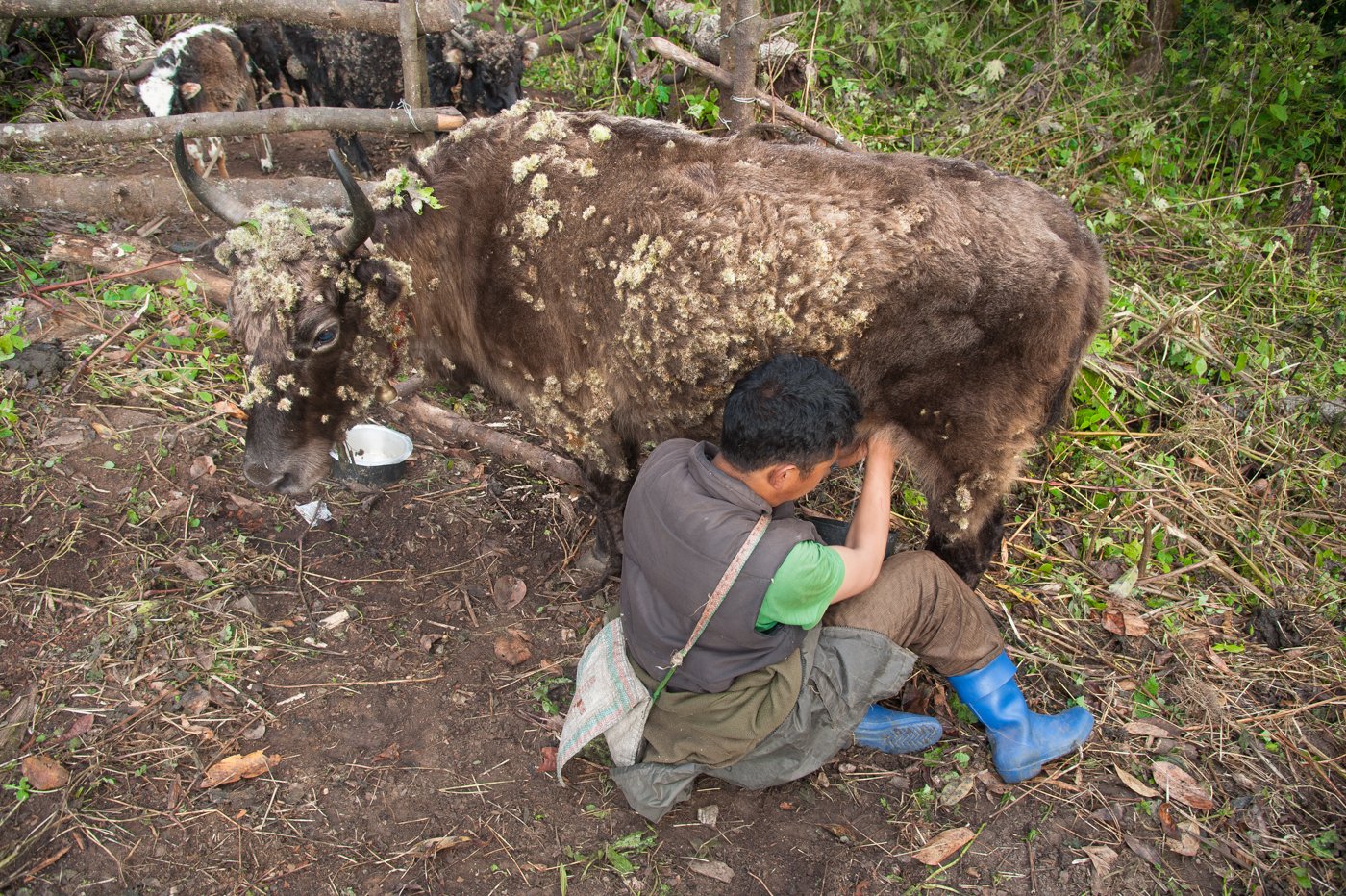 PHOTO • Ritayan Mukherjee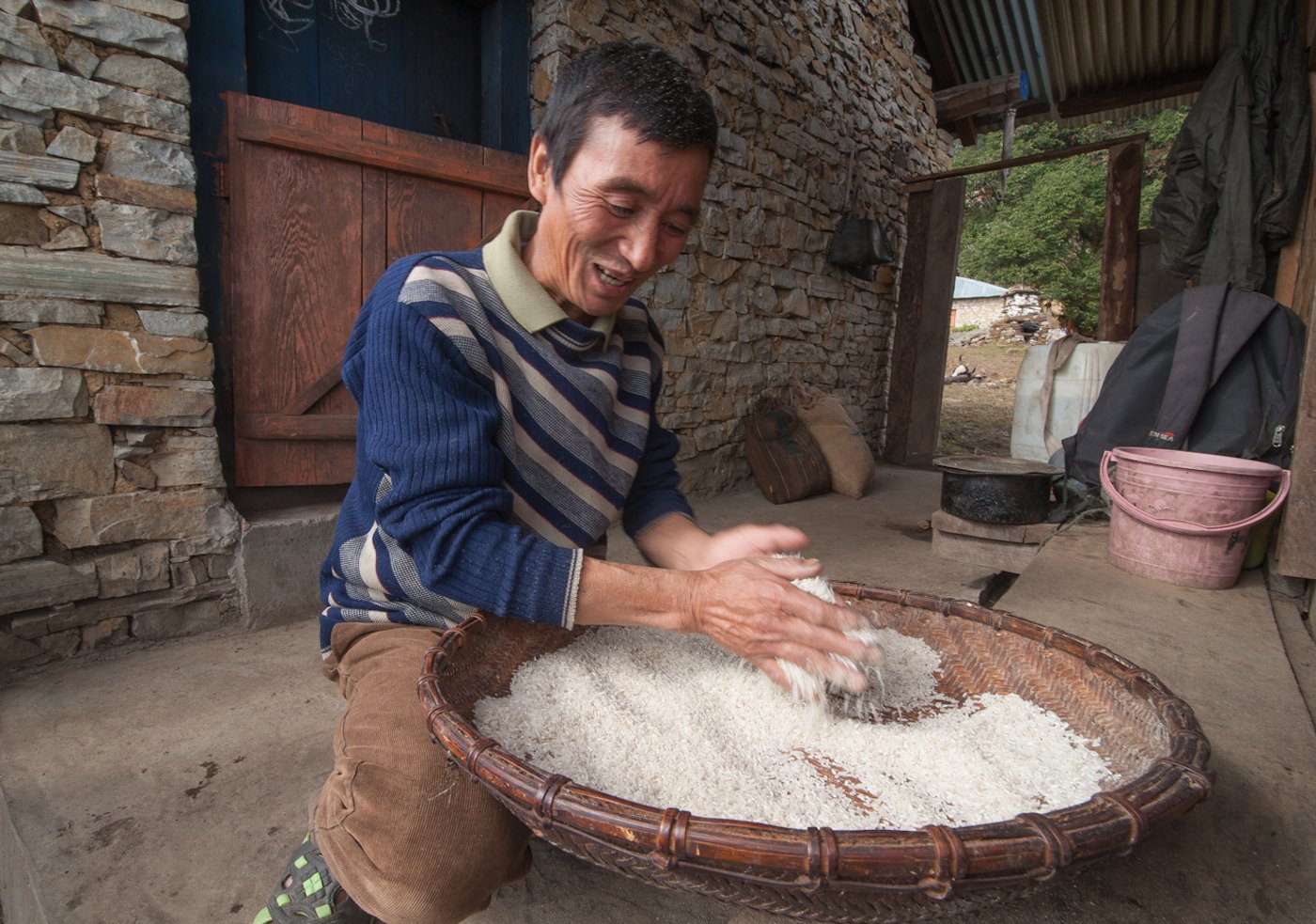 PHOTO • Ritayan Mukherjee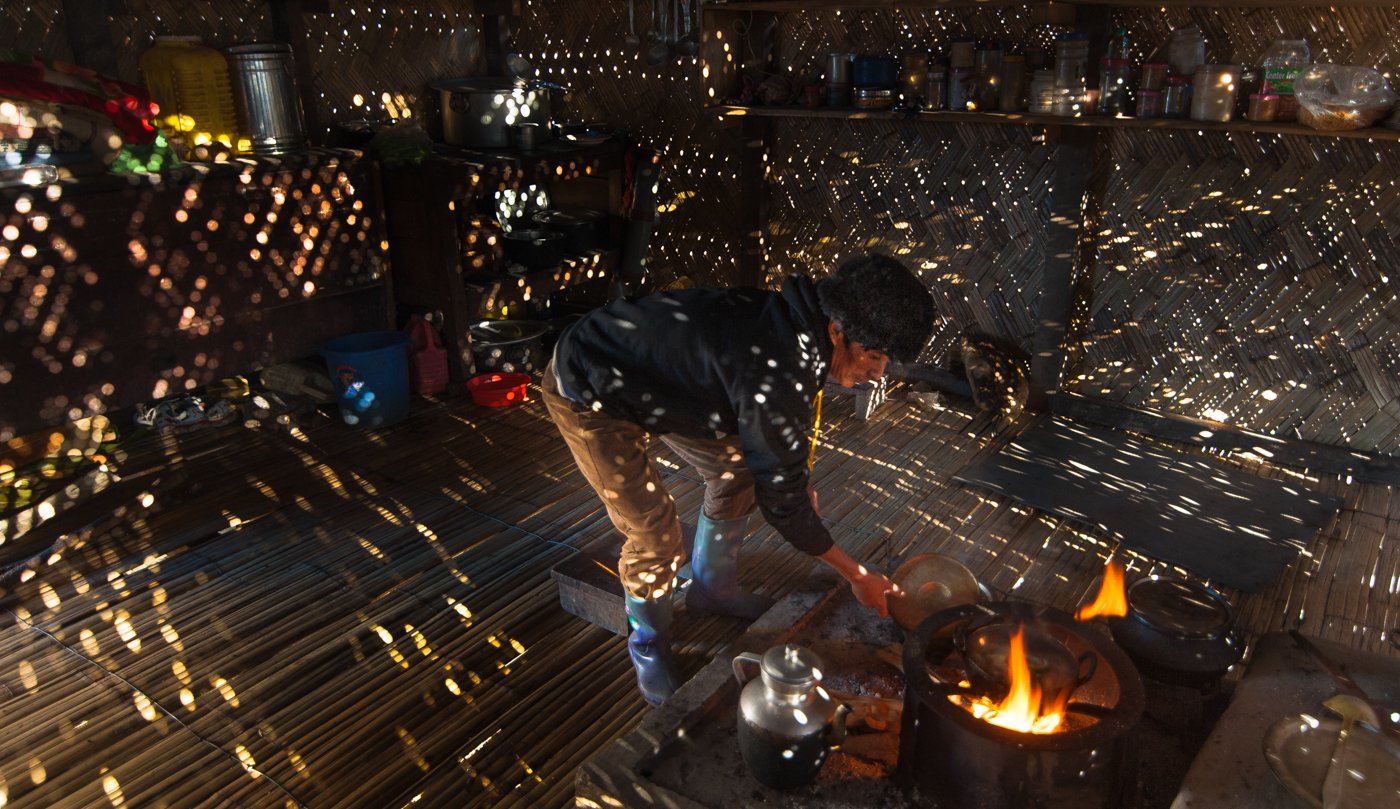 PHOTO • Ritayan Mukherjee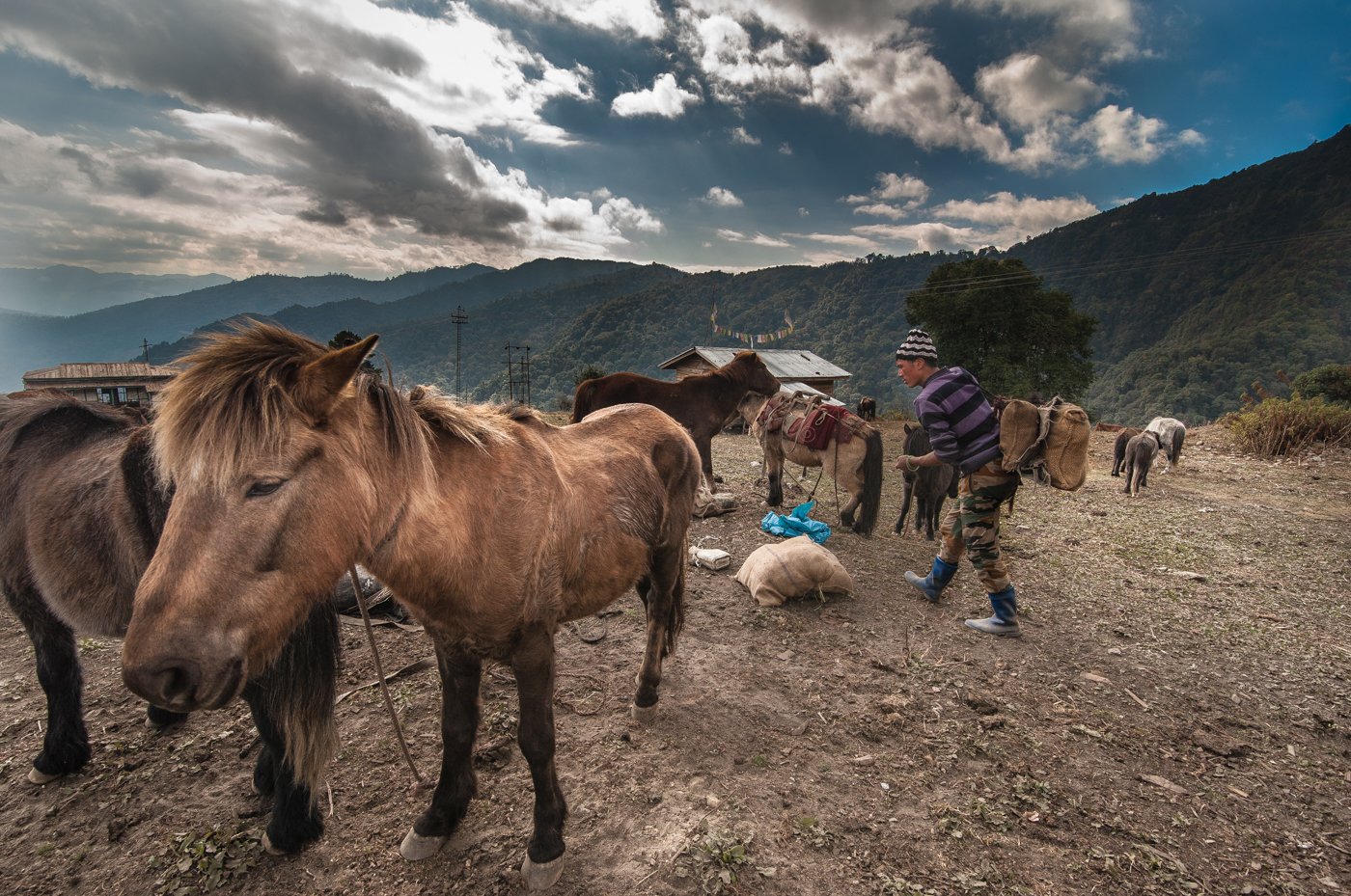 PHOTO • Ritayan Mukherjee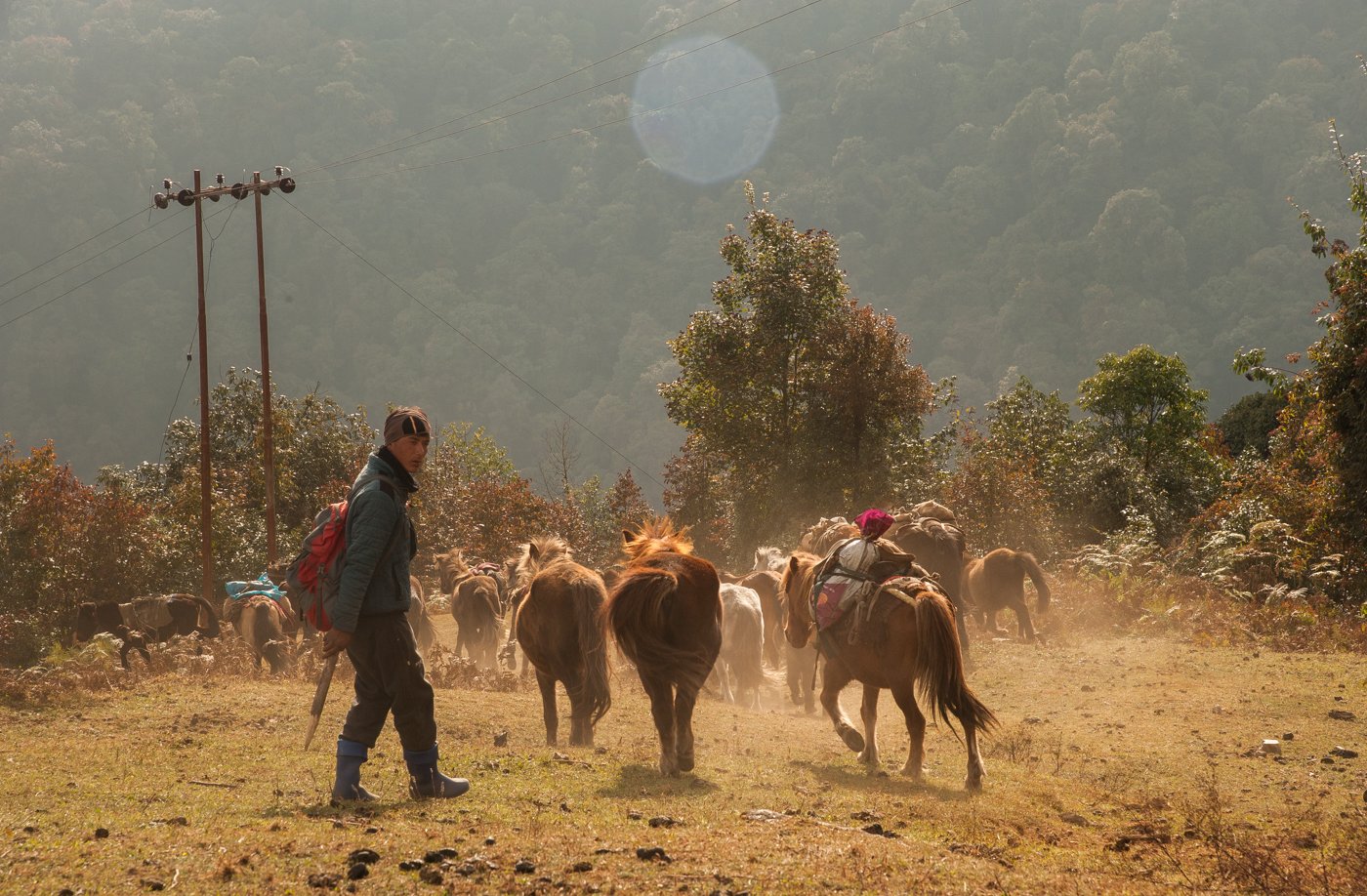 PHOTO • Ritayan Mukherjee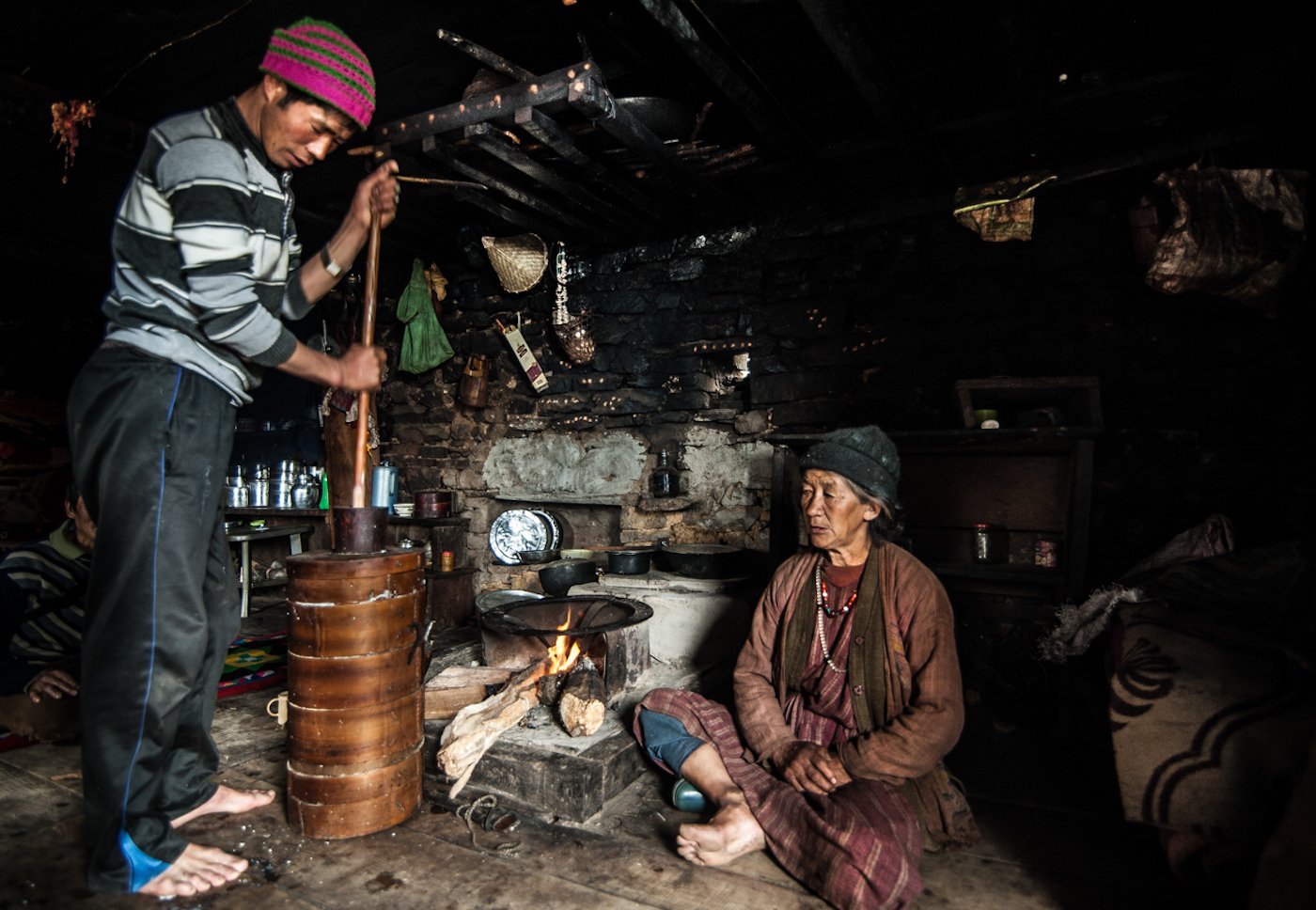 PHOTO • Ritayan Mukherjee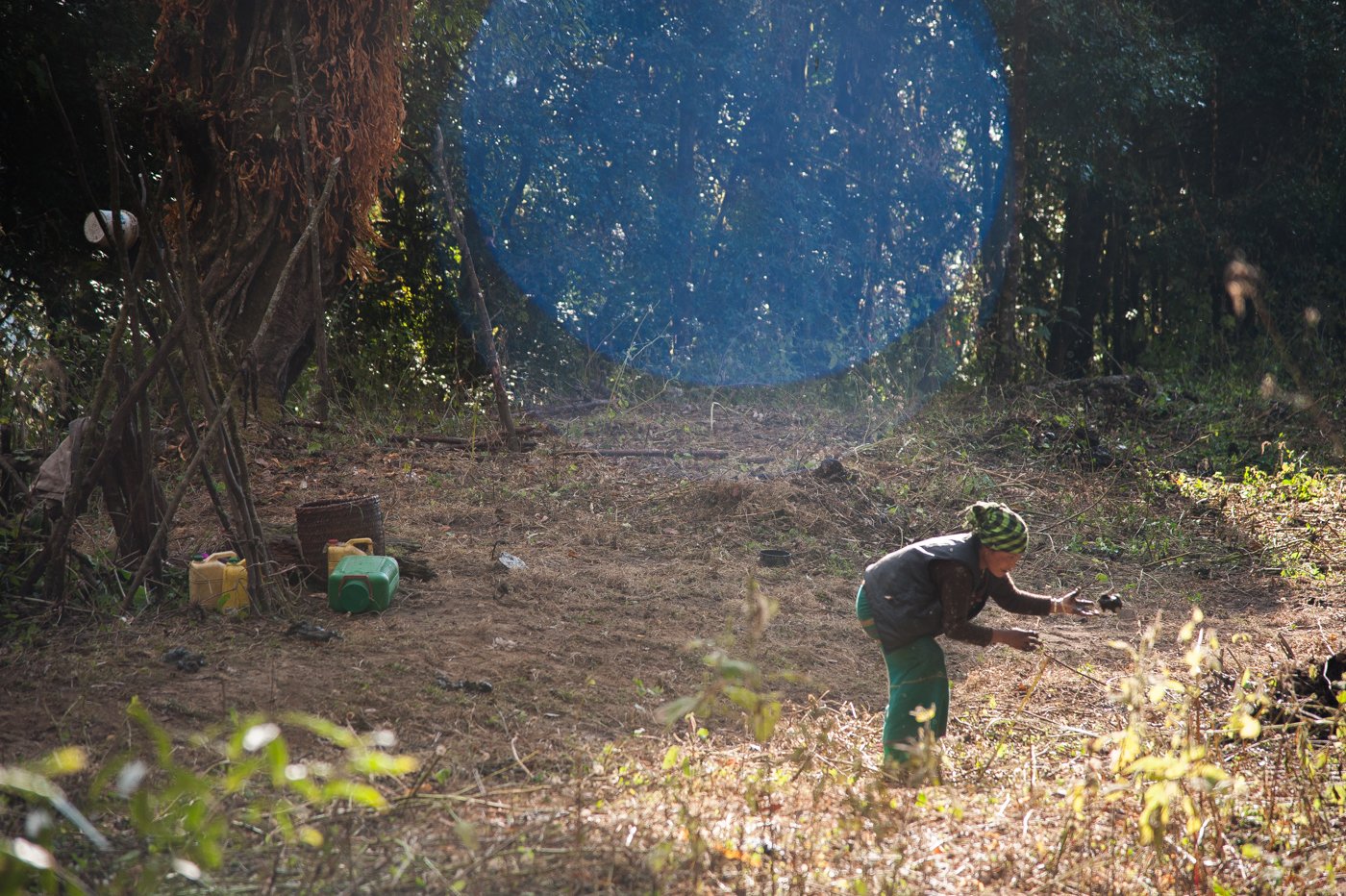 PHOTO • Ritayan Mukherjee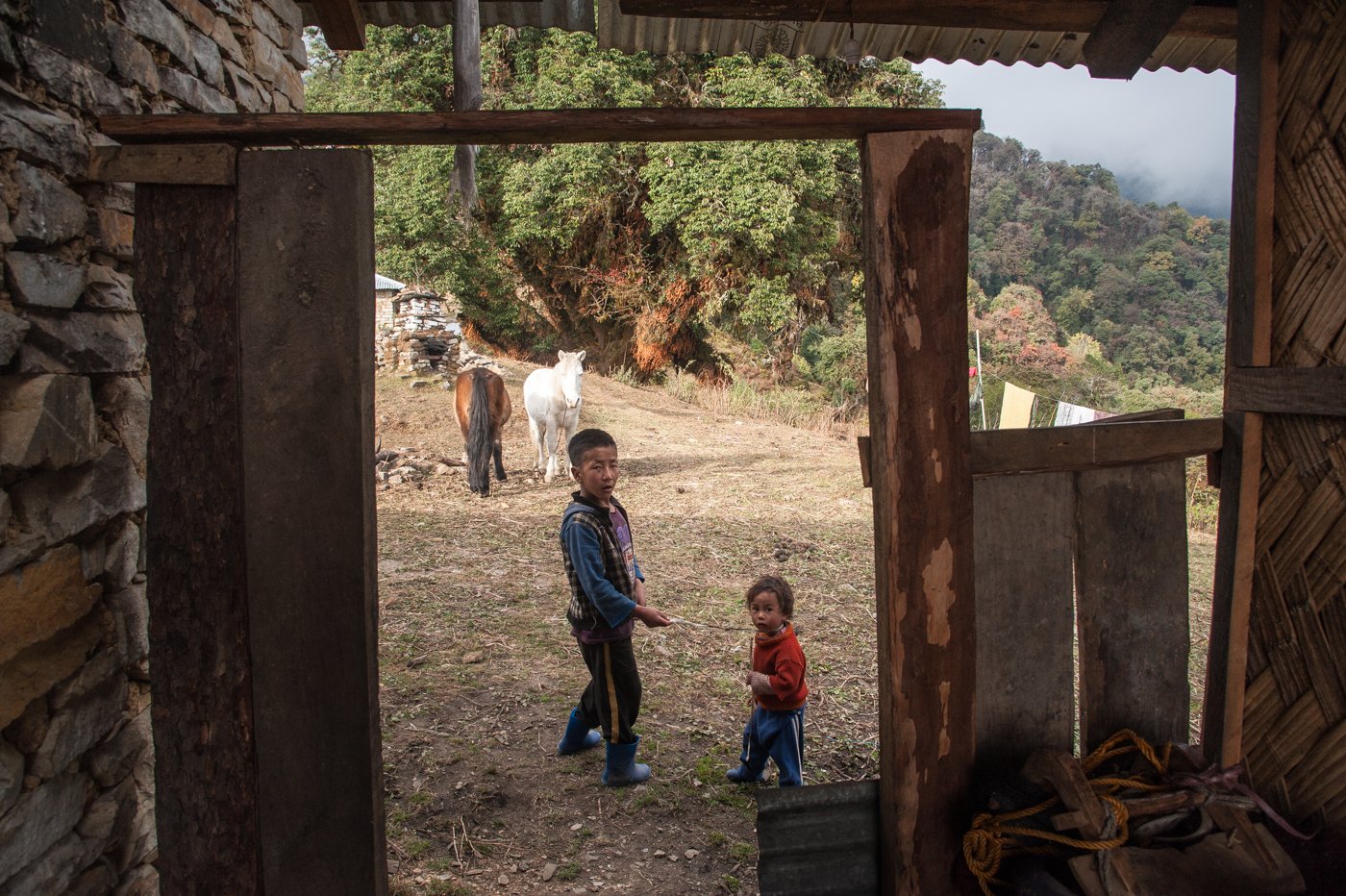 PHOTO • Ritayan Mukherjee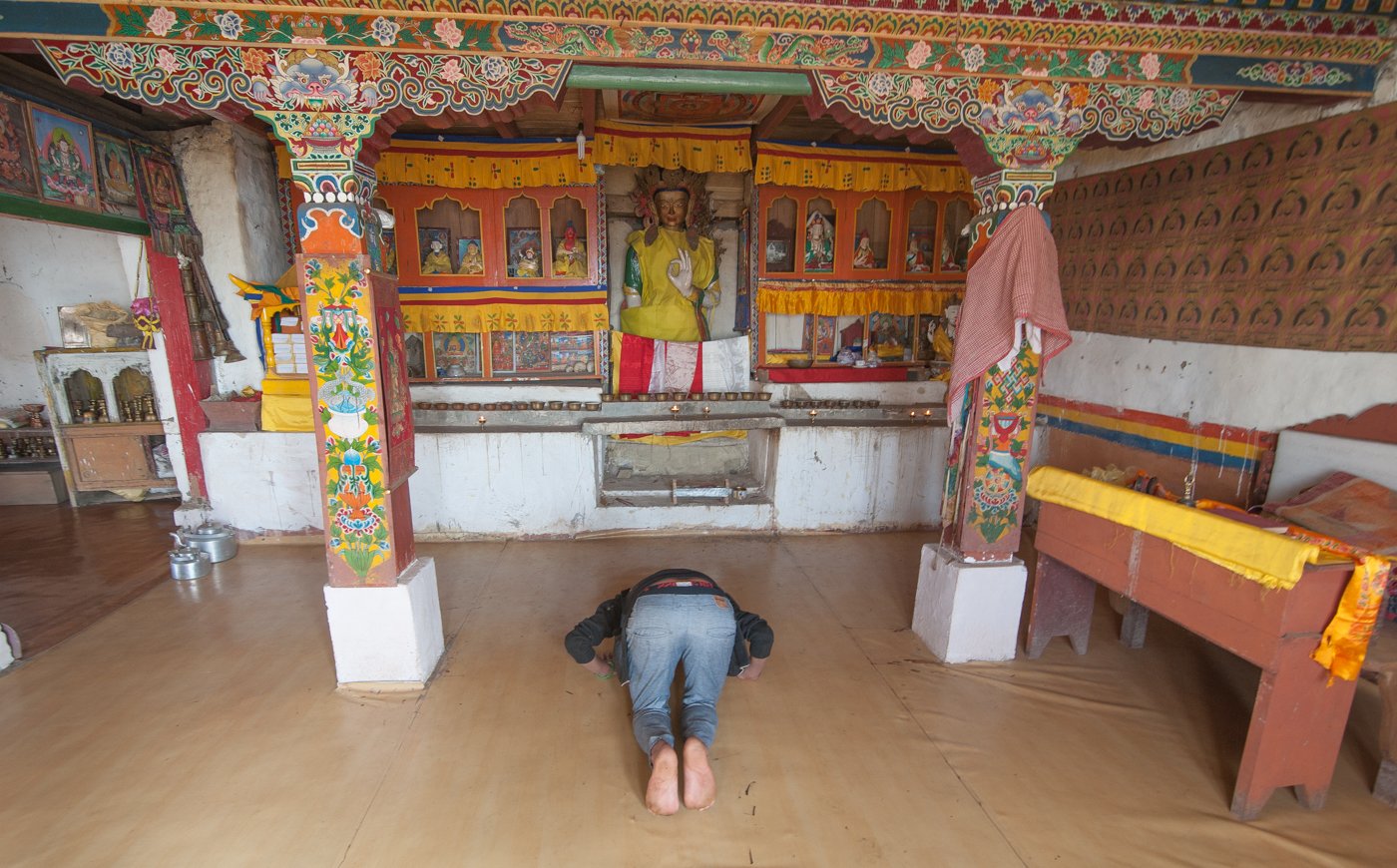 PHOTO • Ritayan Mukherjee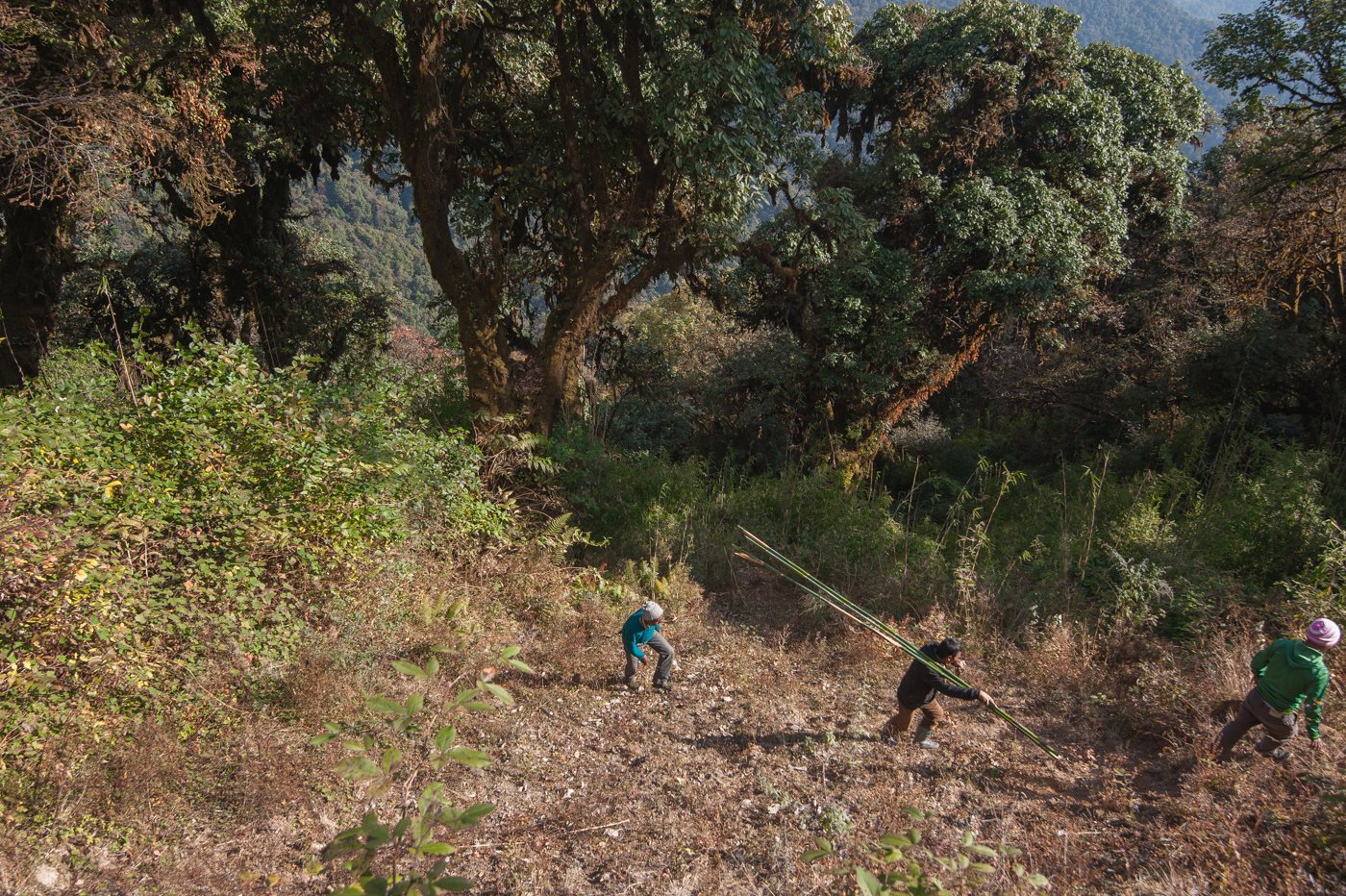 PHOTO • Ritayan Mukherjee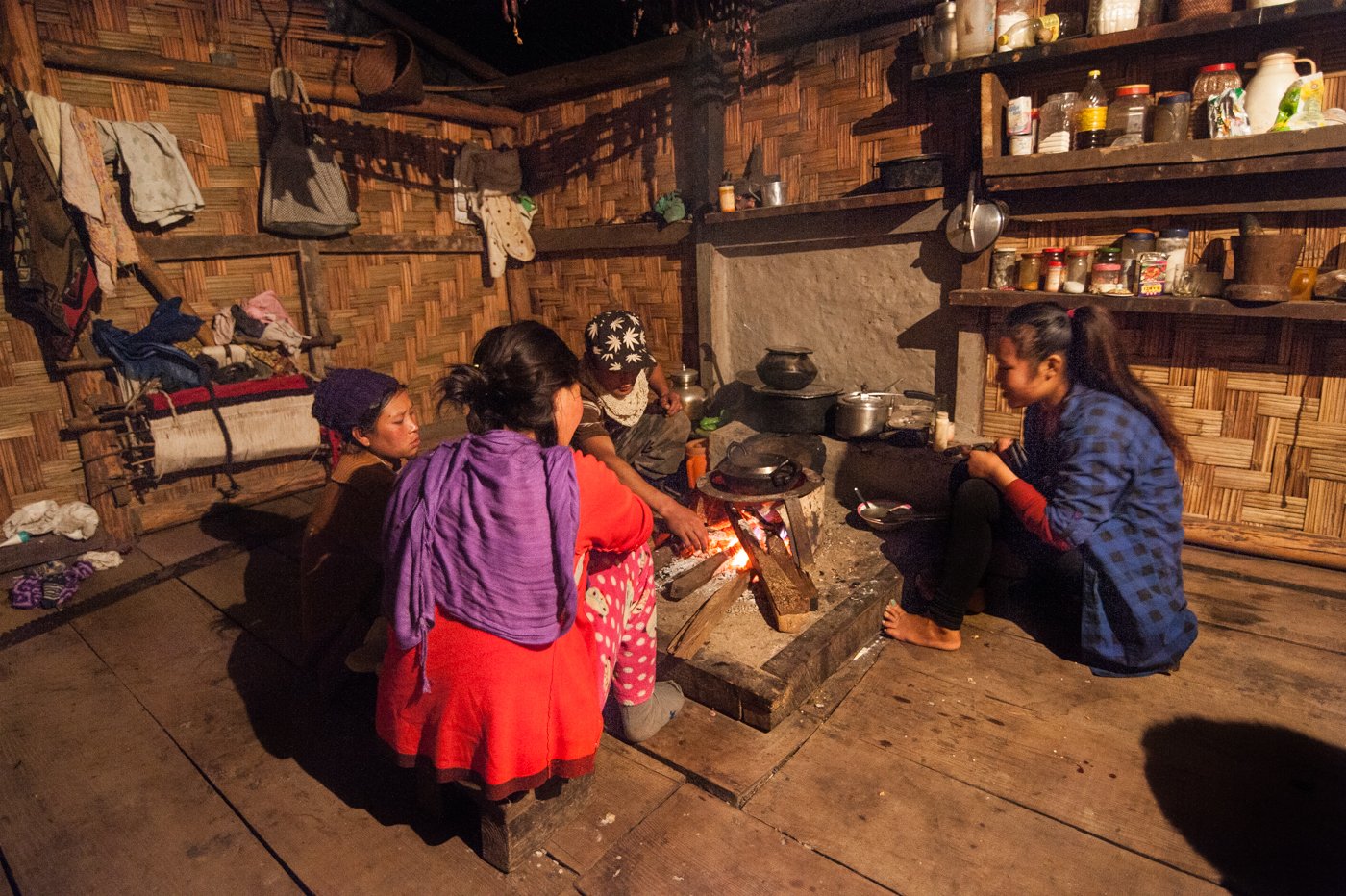 PHOTO • Ritayan Mukherjee