When the flood water began to rise, Parvati Vasudeo took along her husband's ceremonial cap while leaving their house. "We only brought this and the chipli [a musical instrument]. No matter what, we can never leave this cap," she said. The headgear is adorned with peacock feathers and her husband Gopal Vasudeo wears it while singing devotional songs.
On August 9 though, Gopal, who is in his late 70s, was sitting in a corner in a school room, clearly in despair. "Three of my goats have died and one that we rescued will also die because it is ill," he said. Gopal belongs to the Vasudeo caste, a community of worshippers of Lord Krishna, who go door to door singing devotional songs to collect alms. In the monsoon months, he works as an agricultural labourer in his village, Bhendavade, in Hatkanangle taluka of Kolhapur district. "For a month, there was no work in the fields because of heavy rains and now the floods have come again," he said, nearly in tears.
Farmers in Bhendavade had pushed their kharif sowing to July this year because the rain was delayed – the first showers here usually come by early June. But when it did pour, it took just a month for water to drown the soyabean, groundnut and sugarcane crops.
Asif had not anticipated how his drone – which he uses for wedding photography – could help rescue people: 'We won't let any person die. We are going to save the animals too'.
Bhendavade is one of 200 to 250 villages in just Kolhapur district of Maharashtra (say Press Trust of India reports) ravaged by the floods that started on August 2 and began receding only by August 11.
Kakaso Chavan, Bhendavade's sarpanch , said that 450 families and around 2,500 people – the village has a population of 4,686 (Census 2011) – had been moved to relief camps in school buildings in and around the village, and to the sarpanch 's house on the outskirts of the village, where the water didn't rise.

Vasudeo, along with Parvati and their family, shifted to the government high school in the village on August 3. After four days, when the water started entering the school too, they had to move to a primary school on the outskirts of the village. Parvati, who is in her early 70s, told me on August 9, "We are out of our homes for a week now. We will have to stay here for a month. Today, one of the younger boys swam out and said that our house has fallen."
Despite the best efforts of local teams like his in Bhendavade, and of National Disaster Response Force personnel in many of the other villages, many animals died in his village. While no one in Bhendavade lost their lives, at least 40 persons were killed by the flood across Kolhapur and Sangli districts, the Pune Divisional Commissioner was quoted as saying in news reports. And over 400,000 were evacuated to transit camps.  Reliable official estimates of the acres of crops lost are yet to be calculated.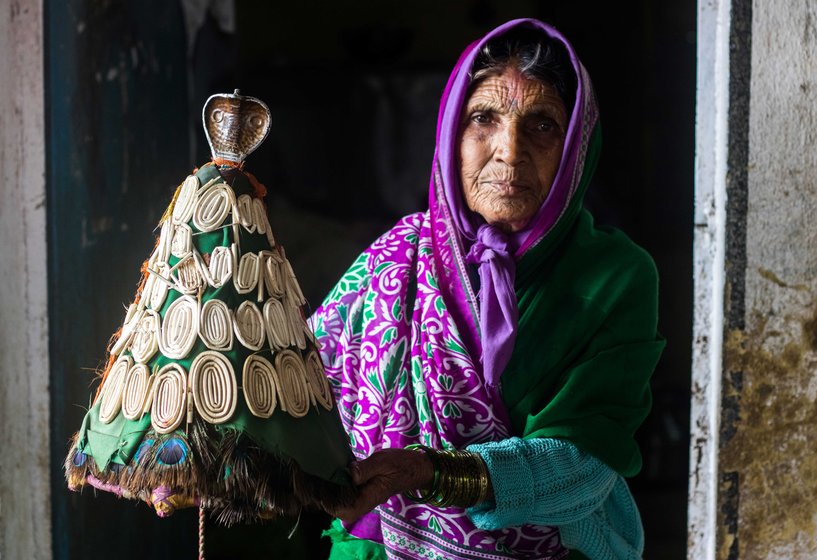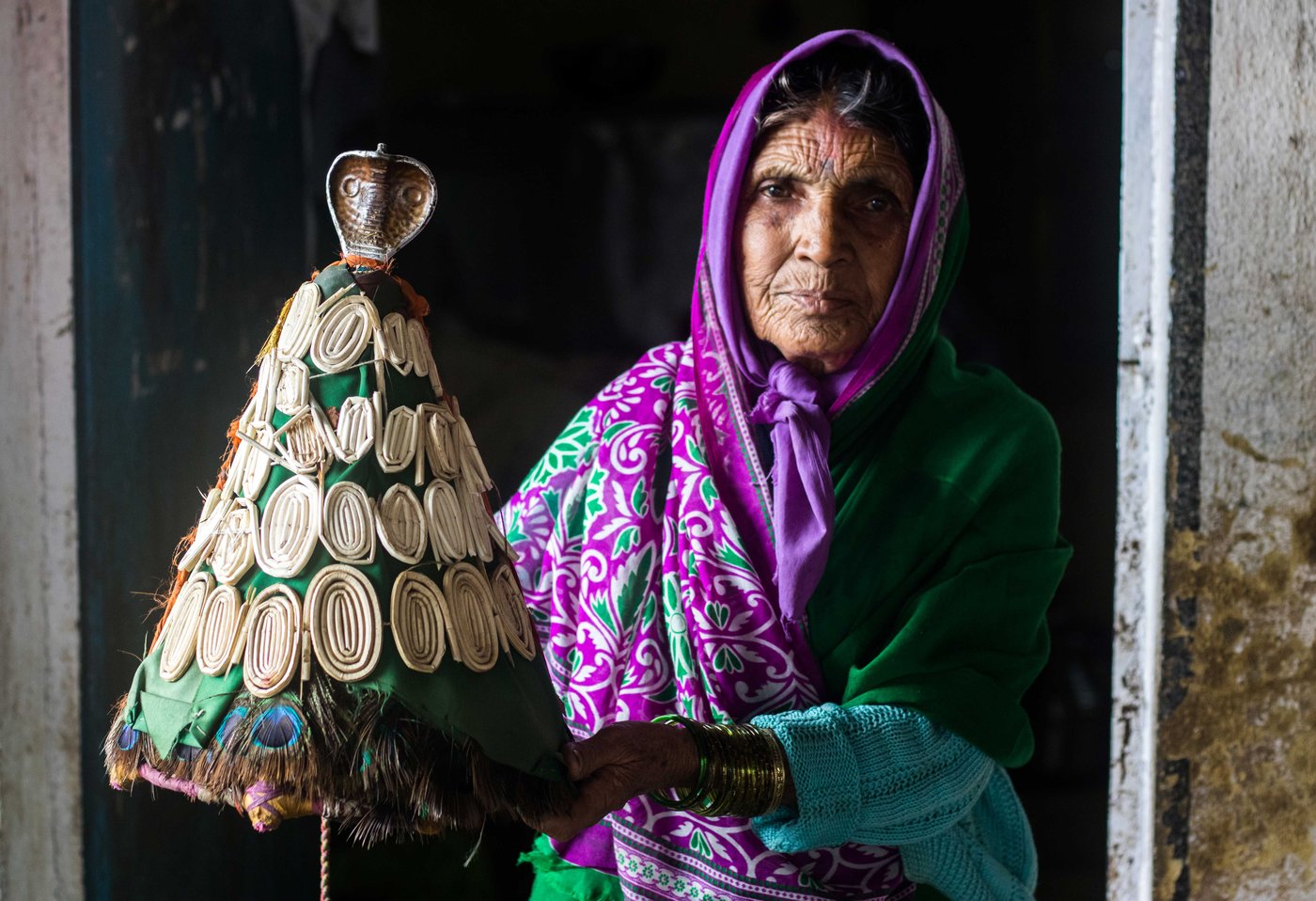 PHOTO • Sanket Jain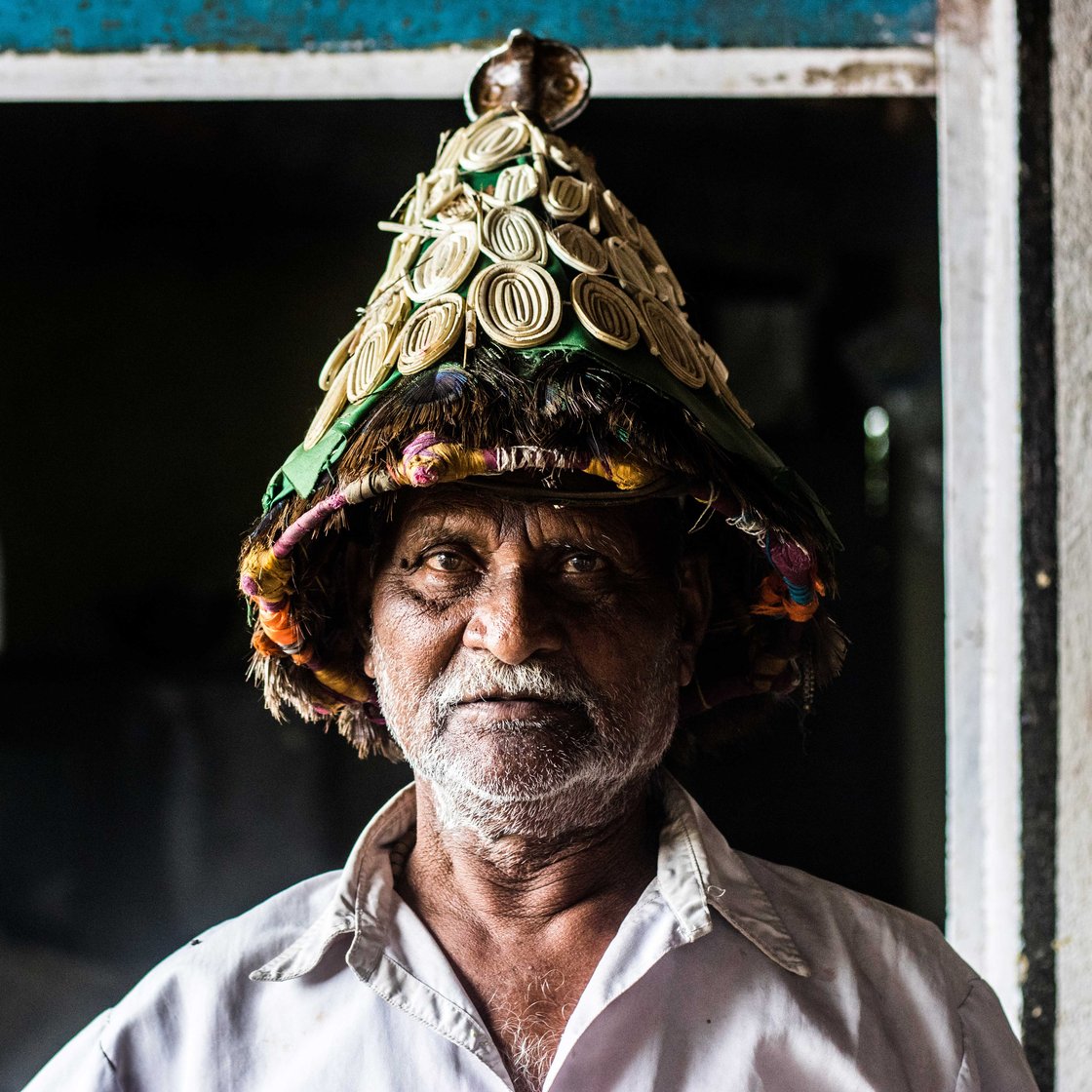 PHOTO • Sanket Jain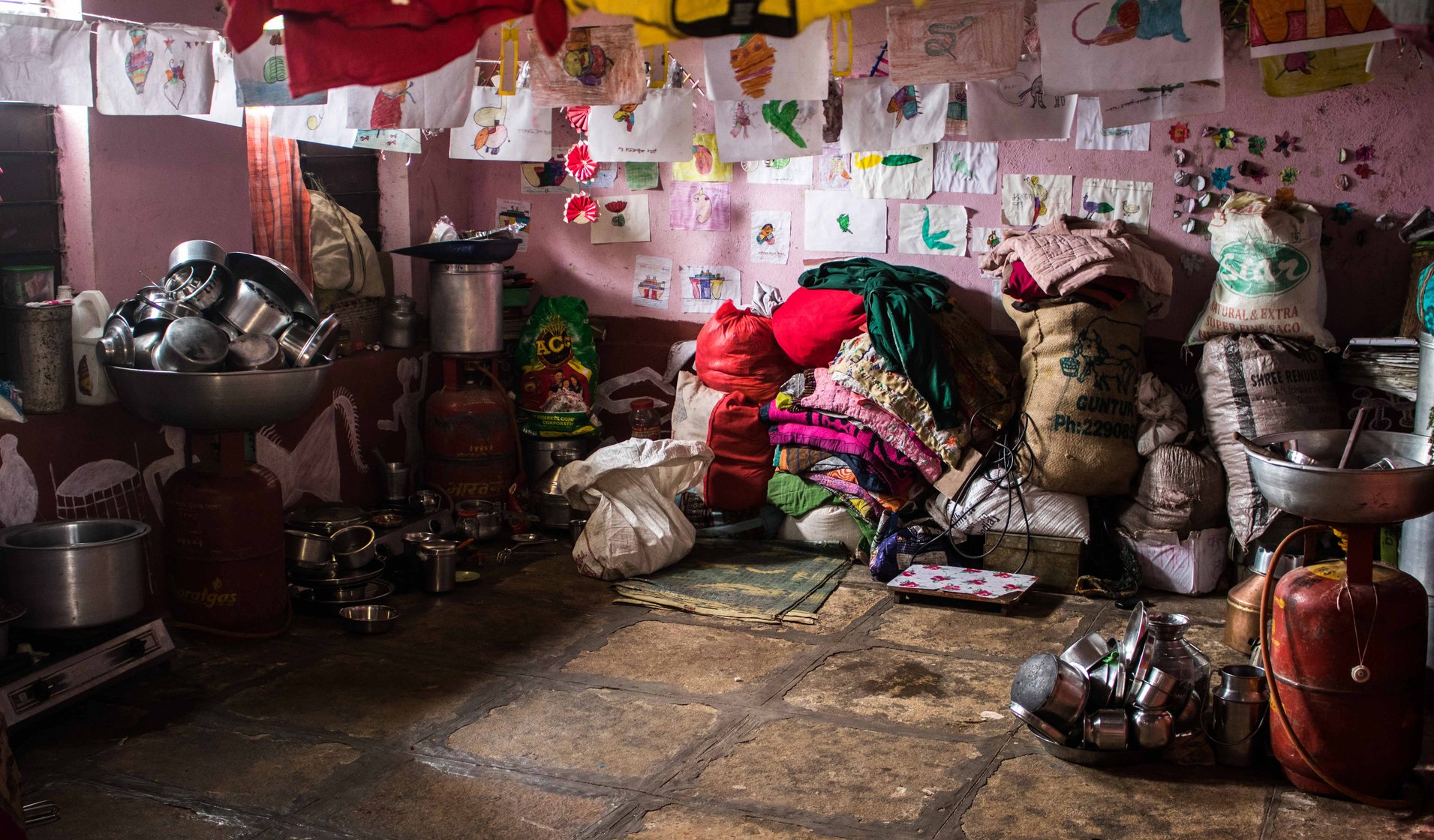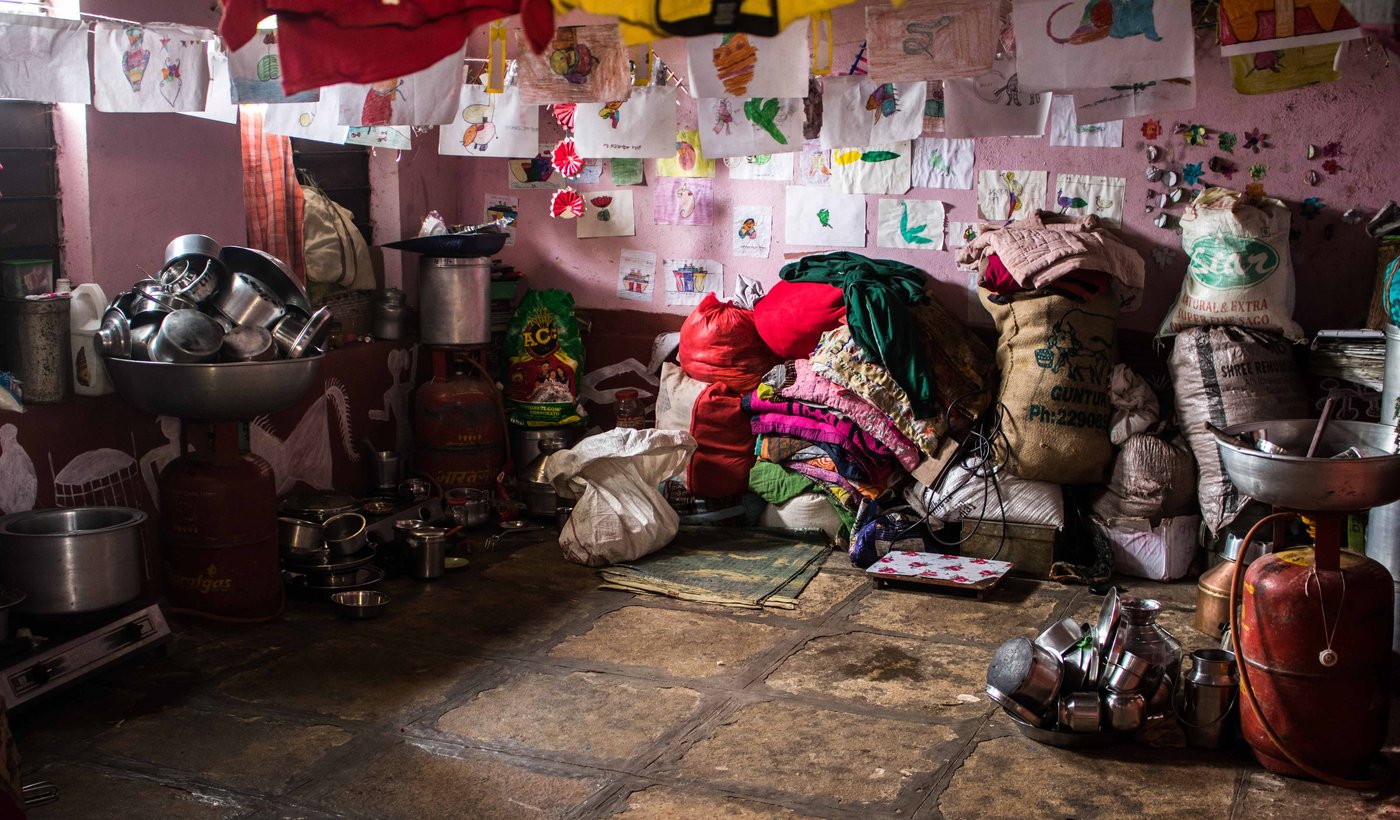 PHOTO • Sanket Jain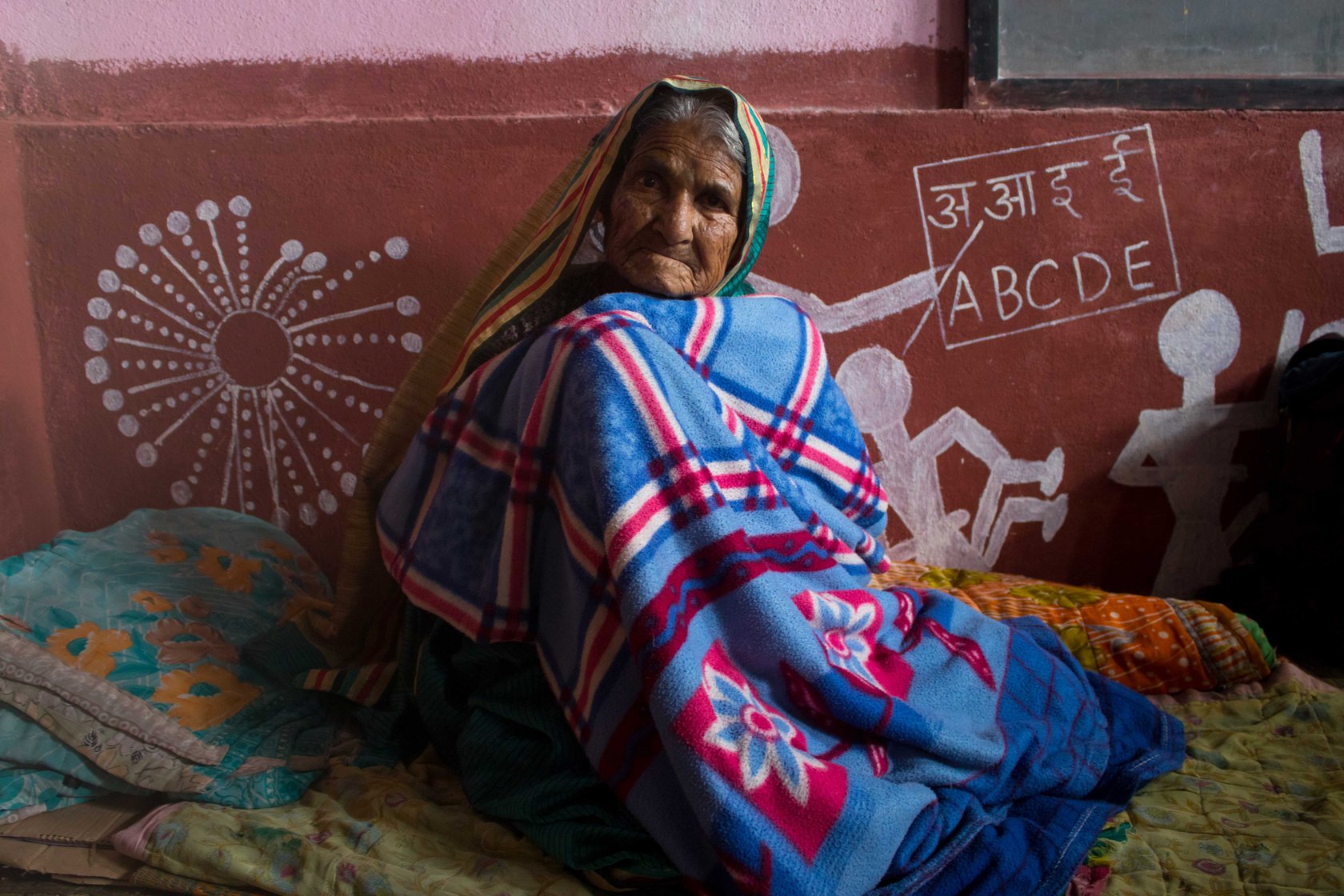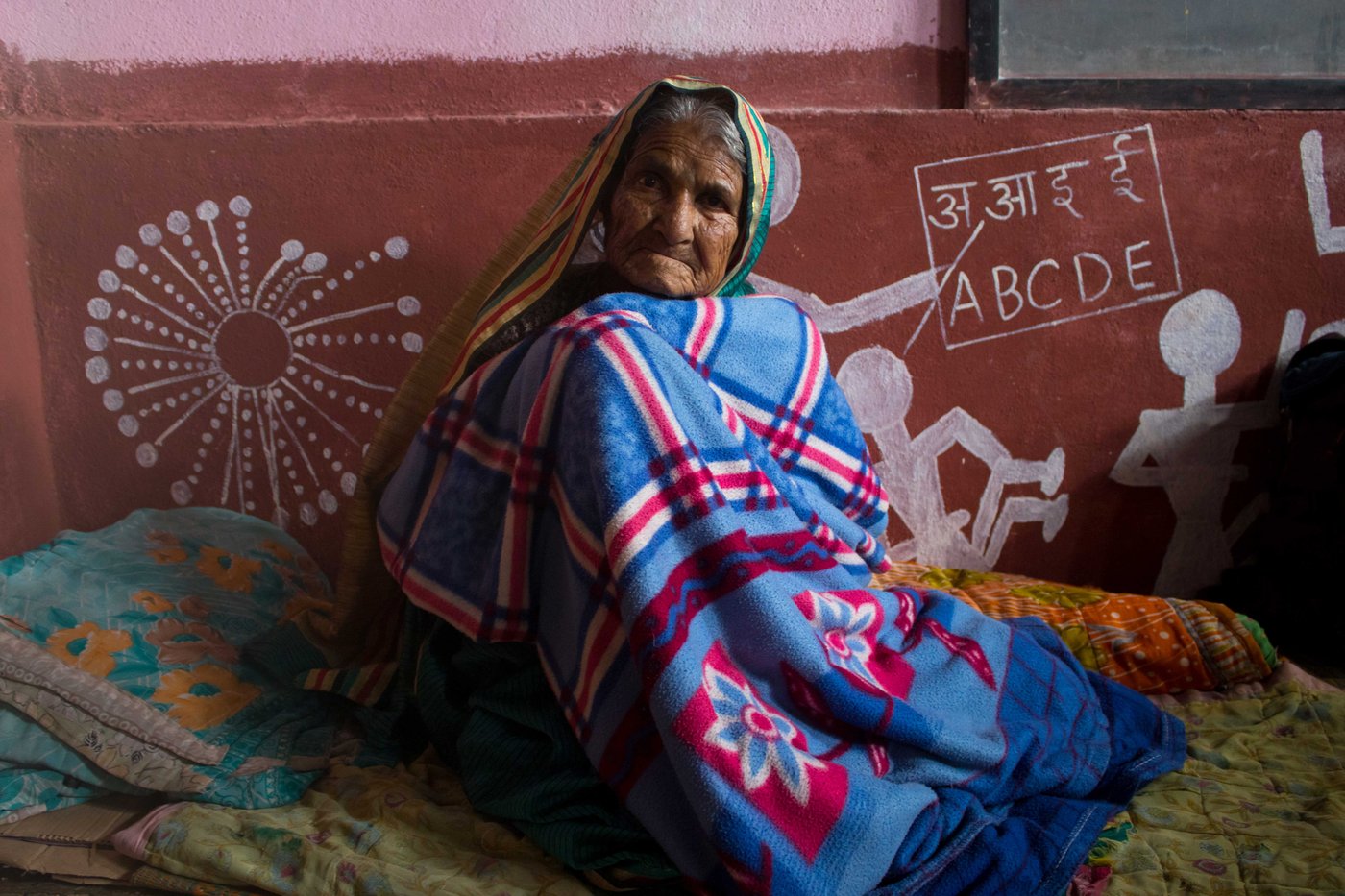 PHOTO • Sanket Jain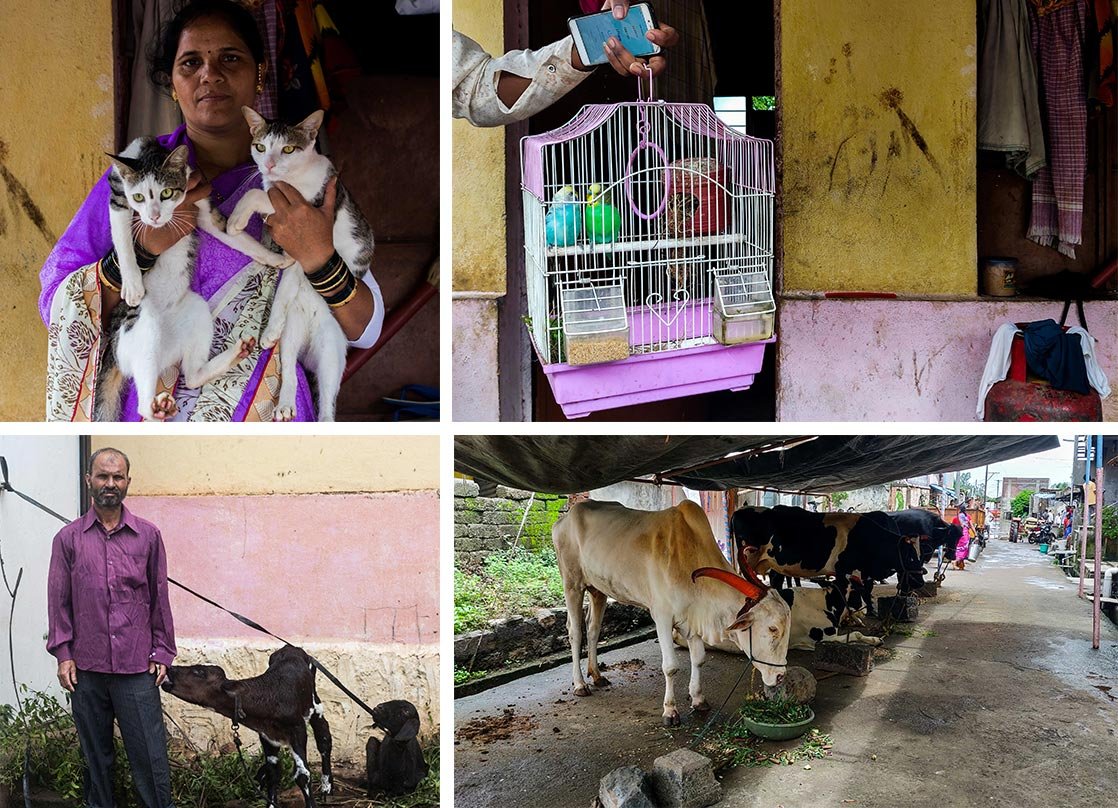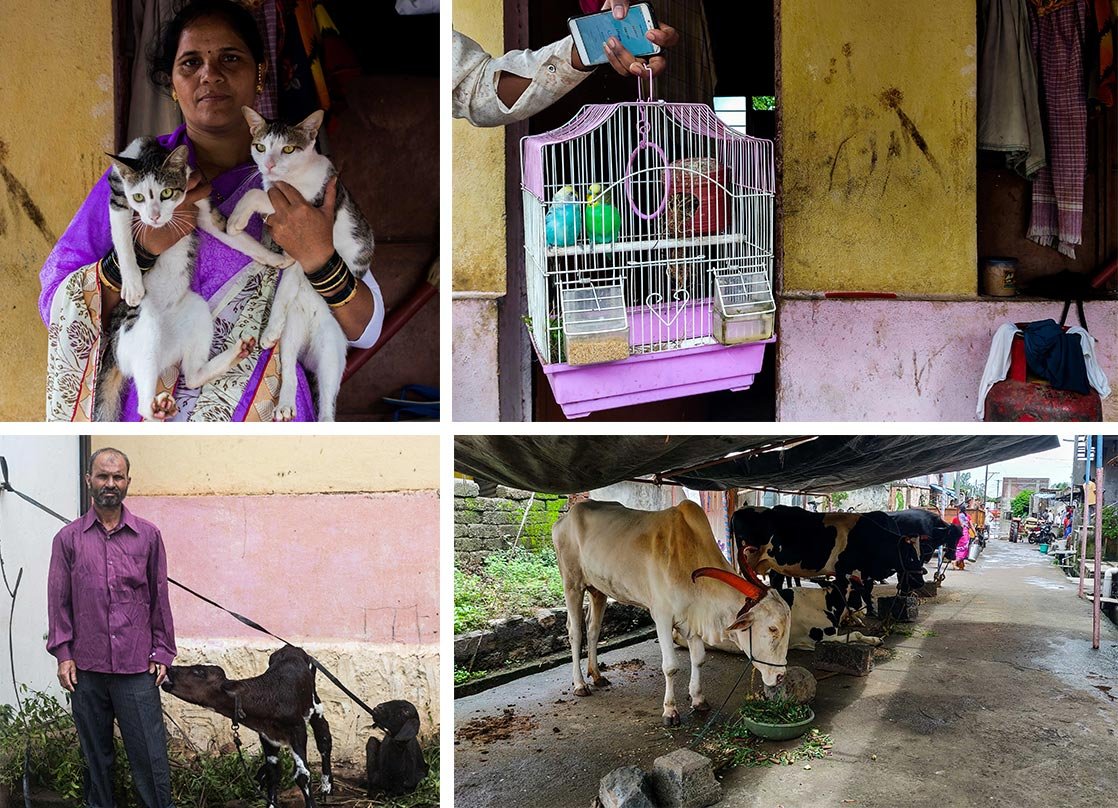 PHOTO • Sanket Jain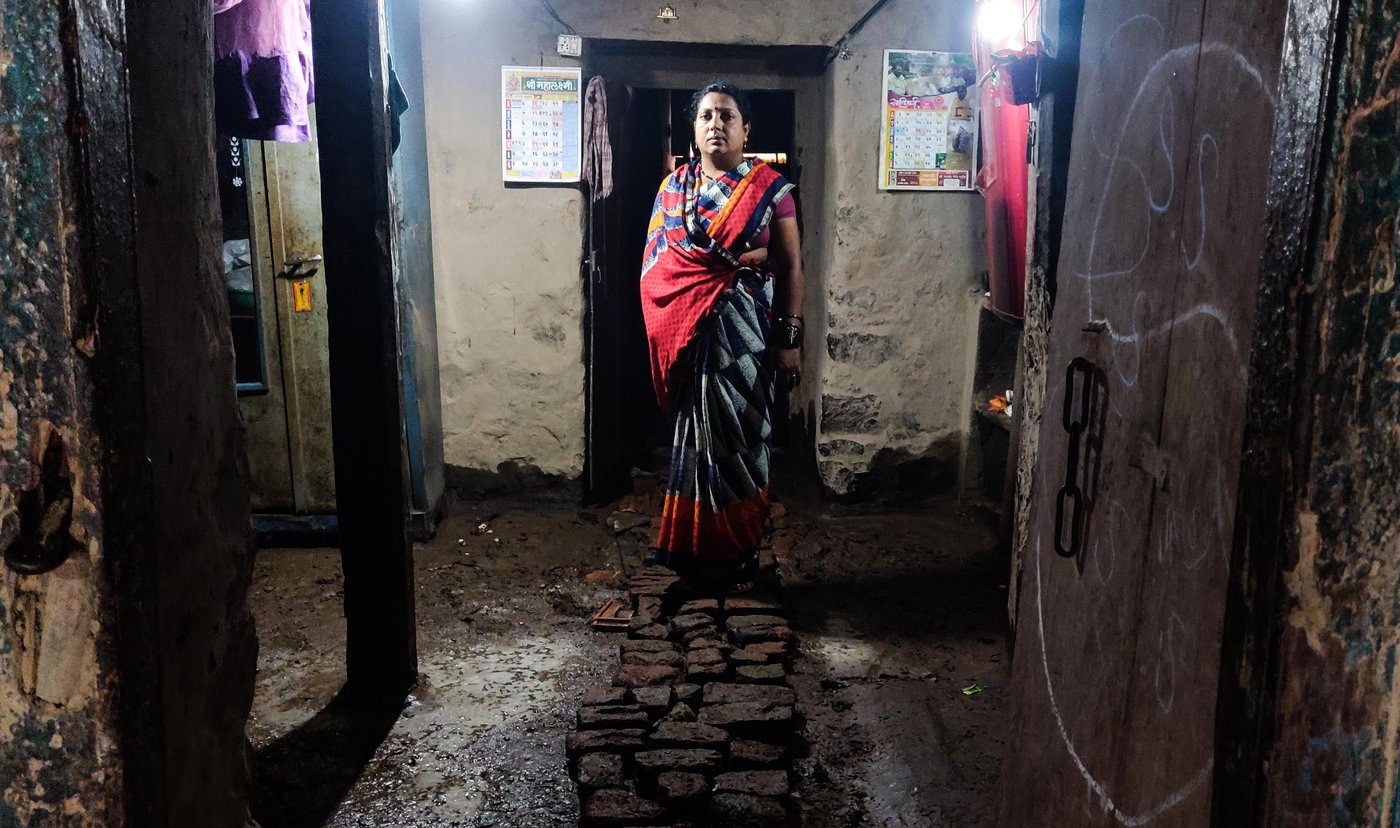 PHOTO • Sanket Jain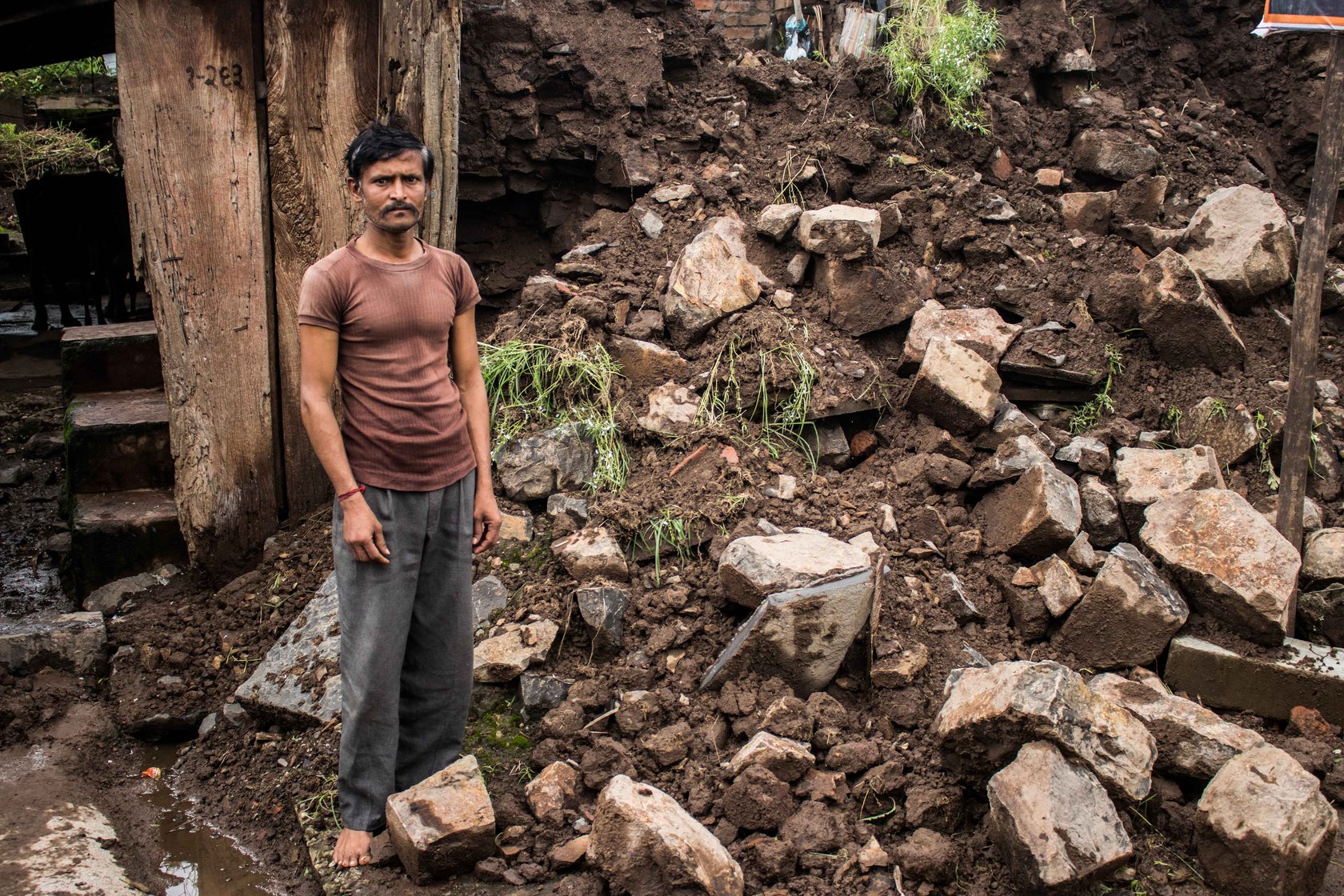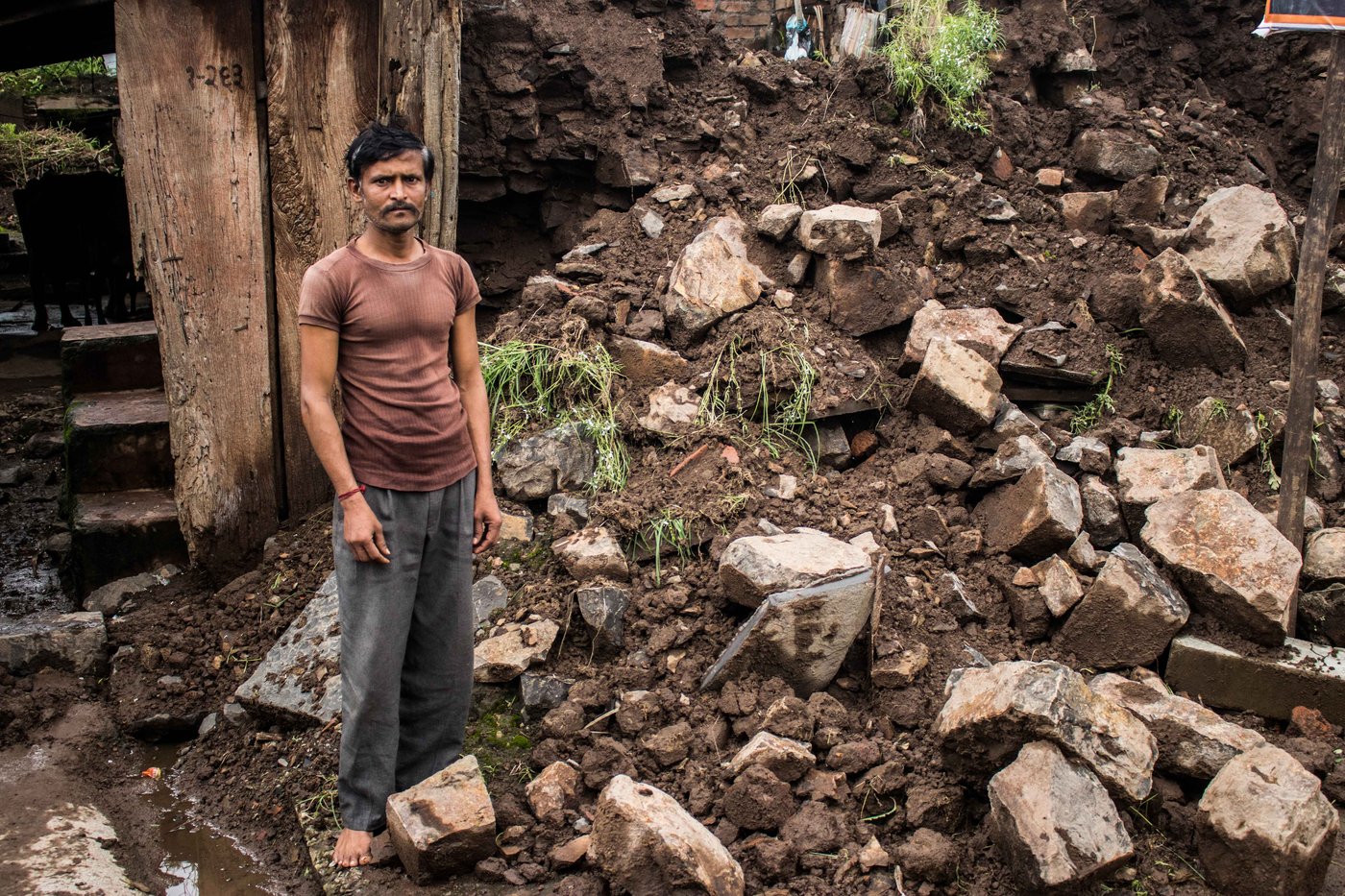 PHOTO • Sanket Jain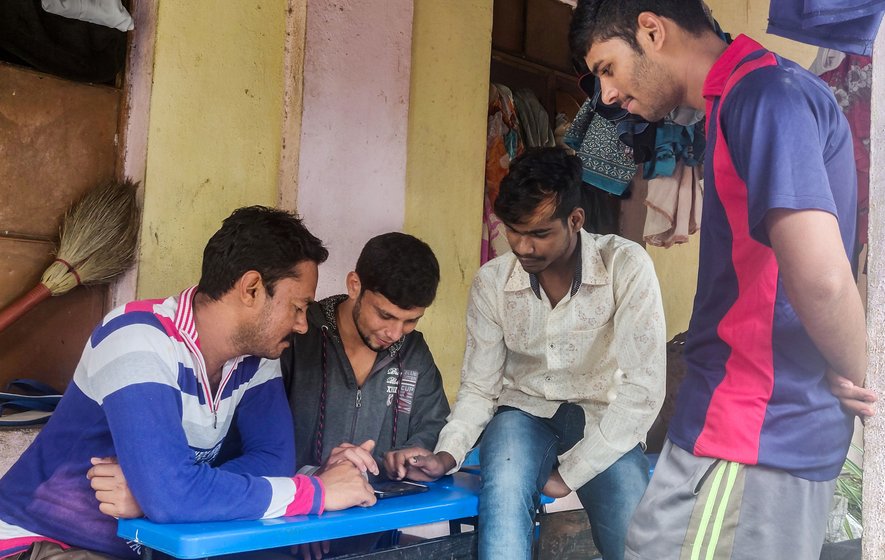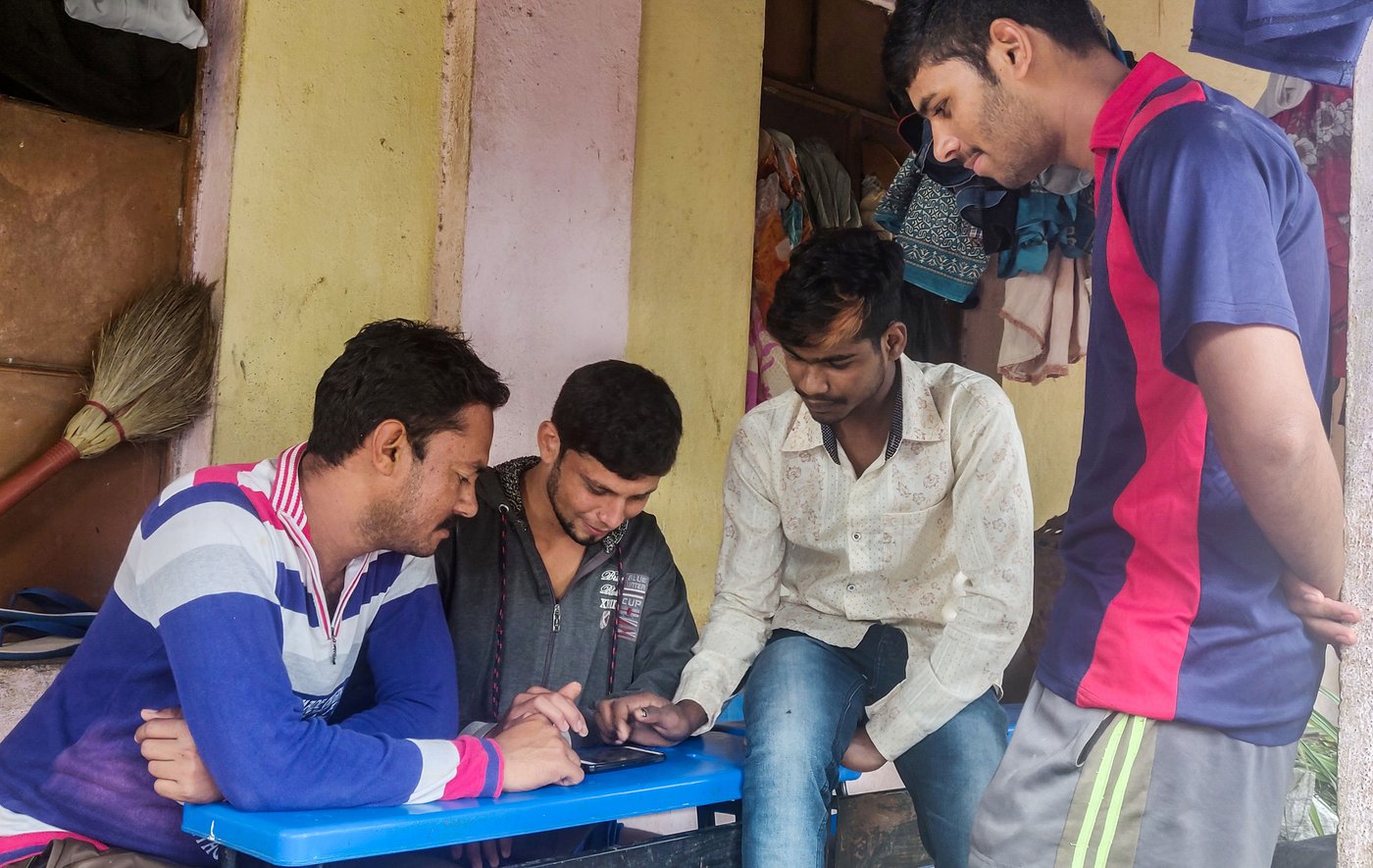 PHOTO • Sanket Jain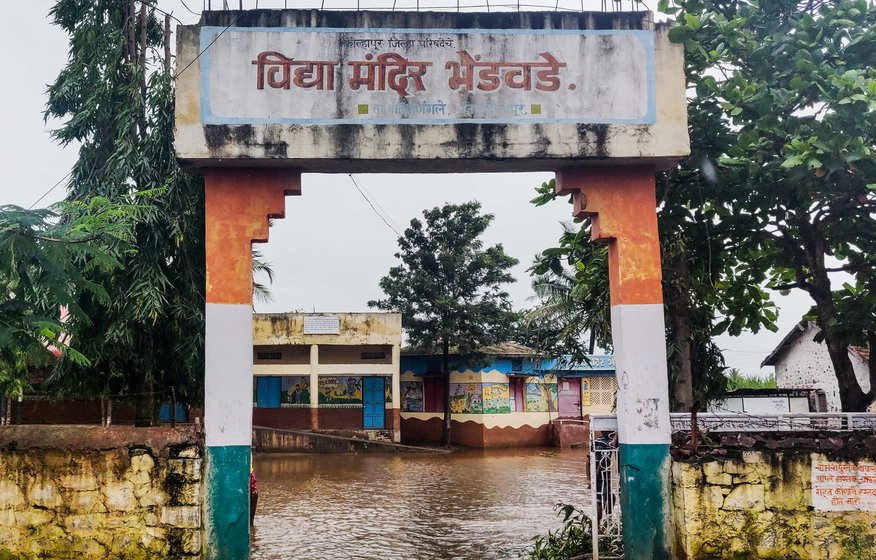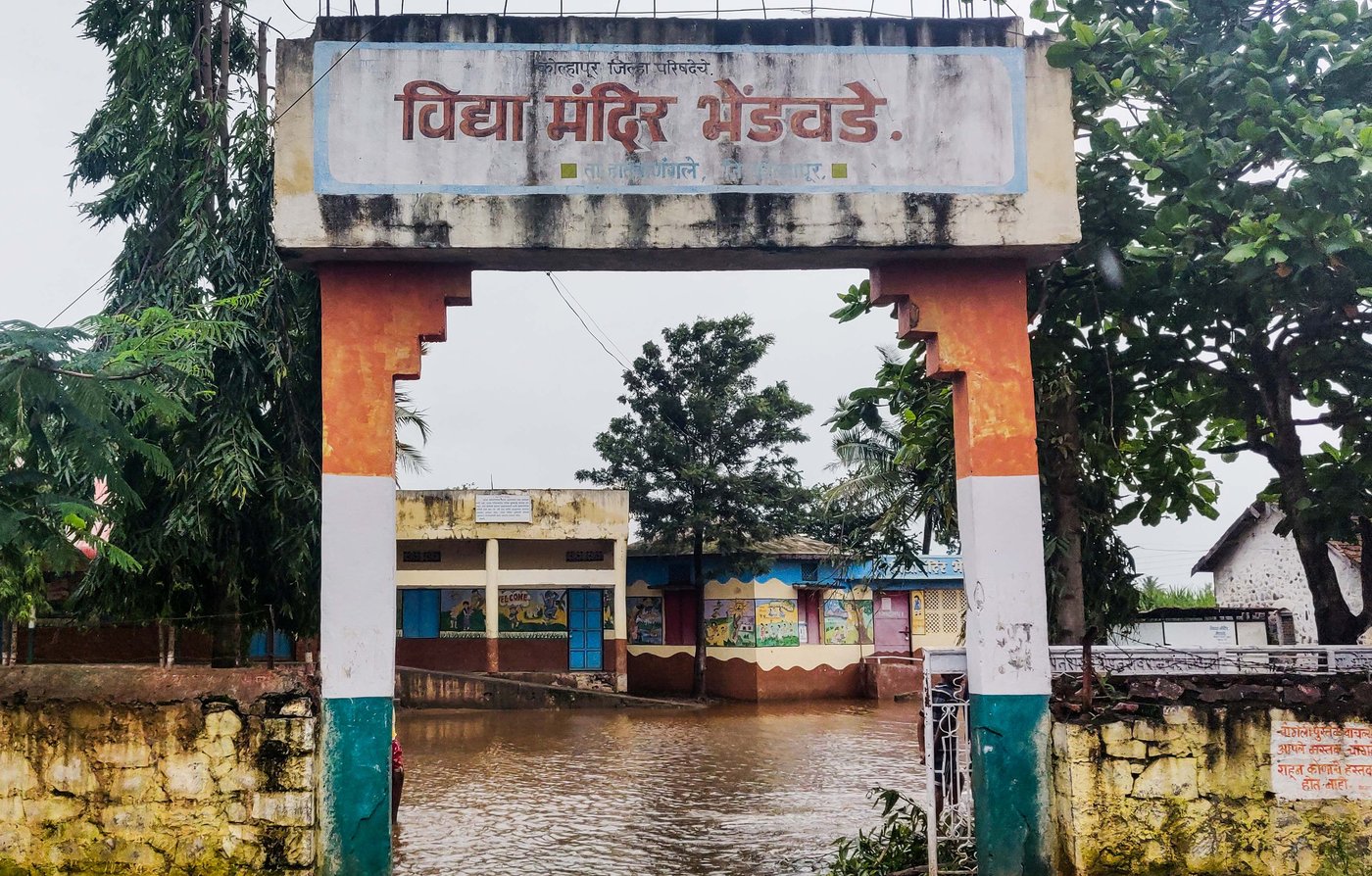 PHOTO • Sanket Jain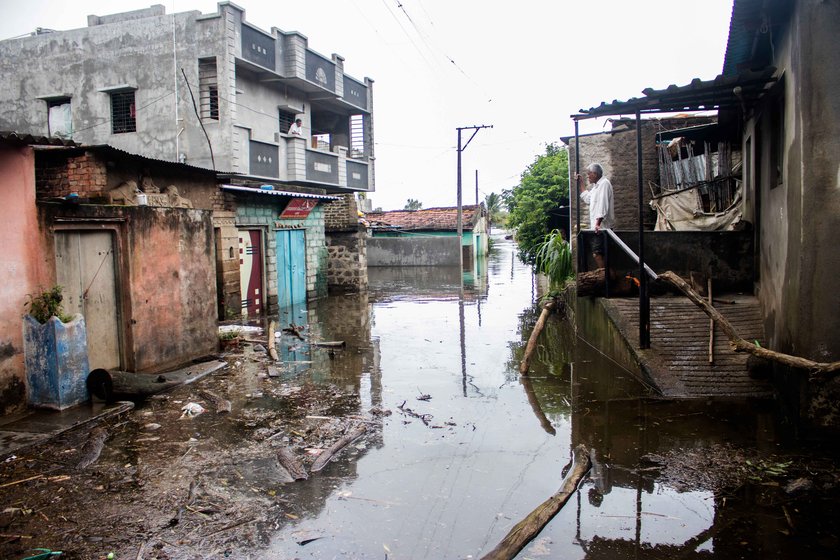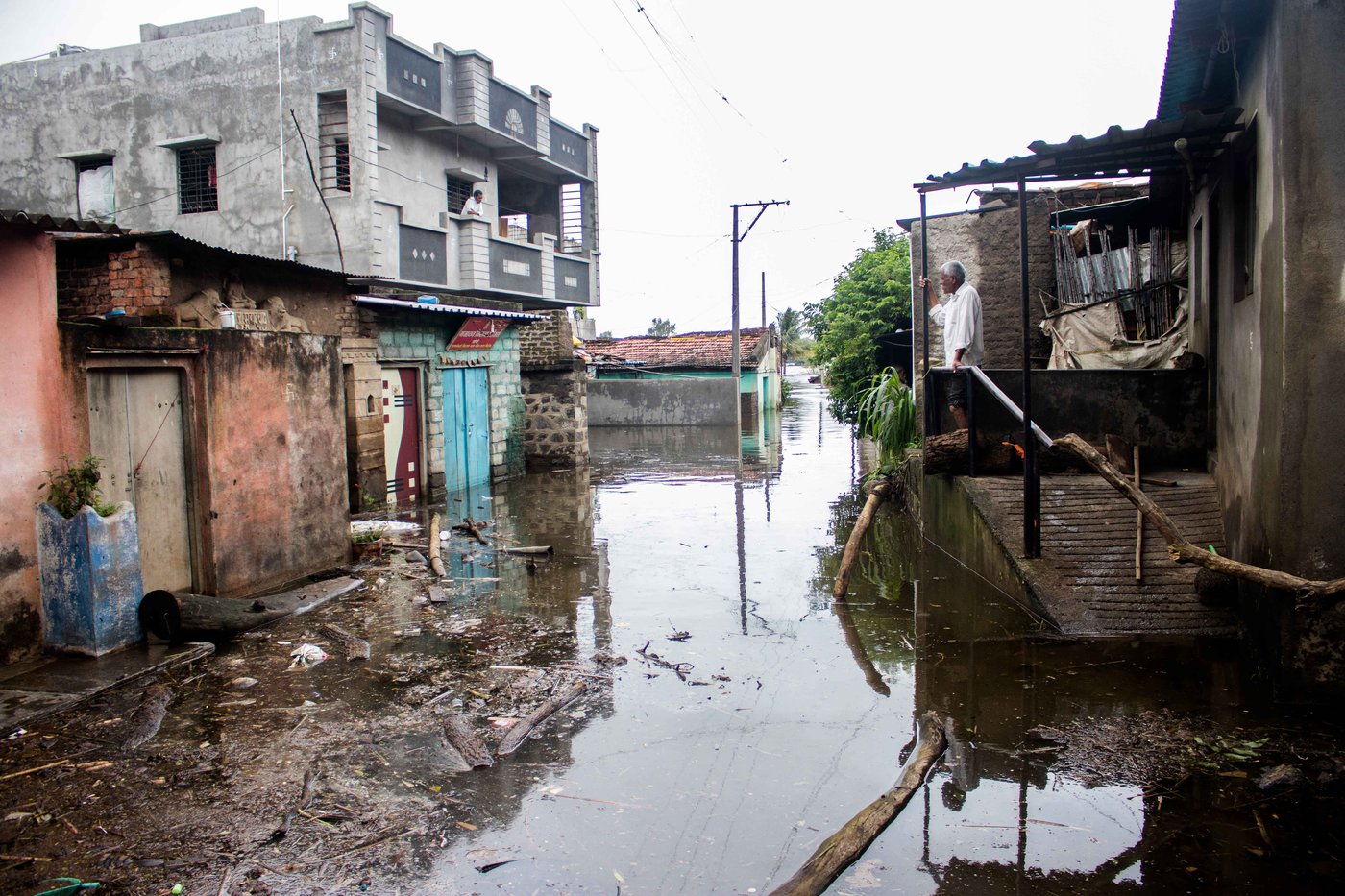 PHOTO • Sanket Jain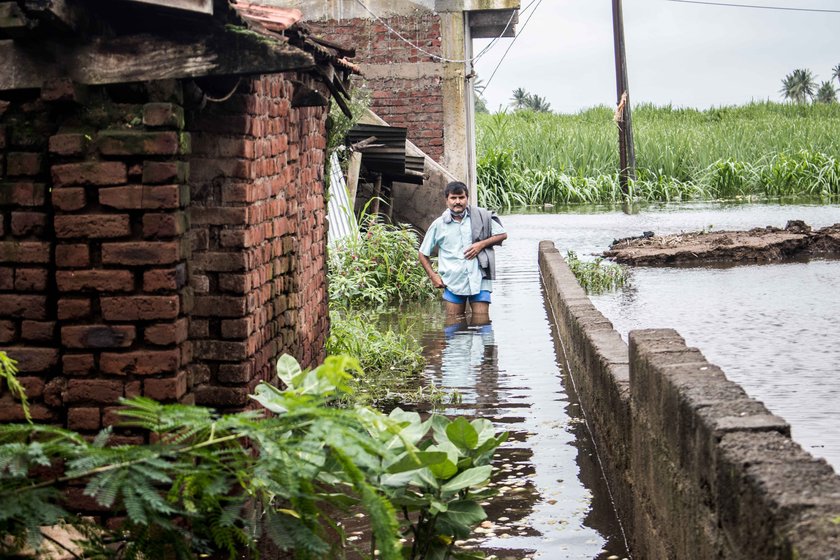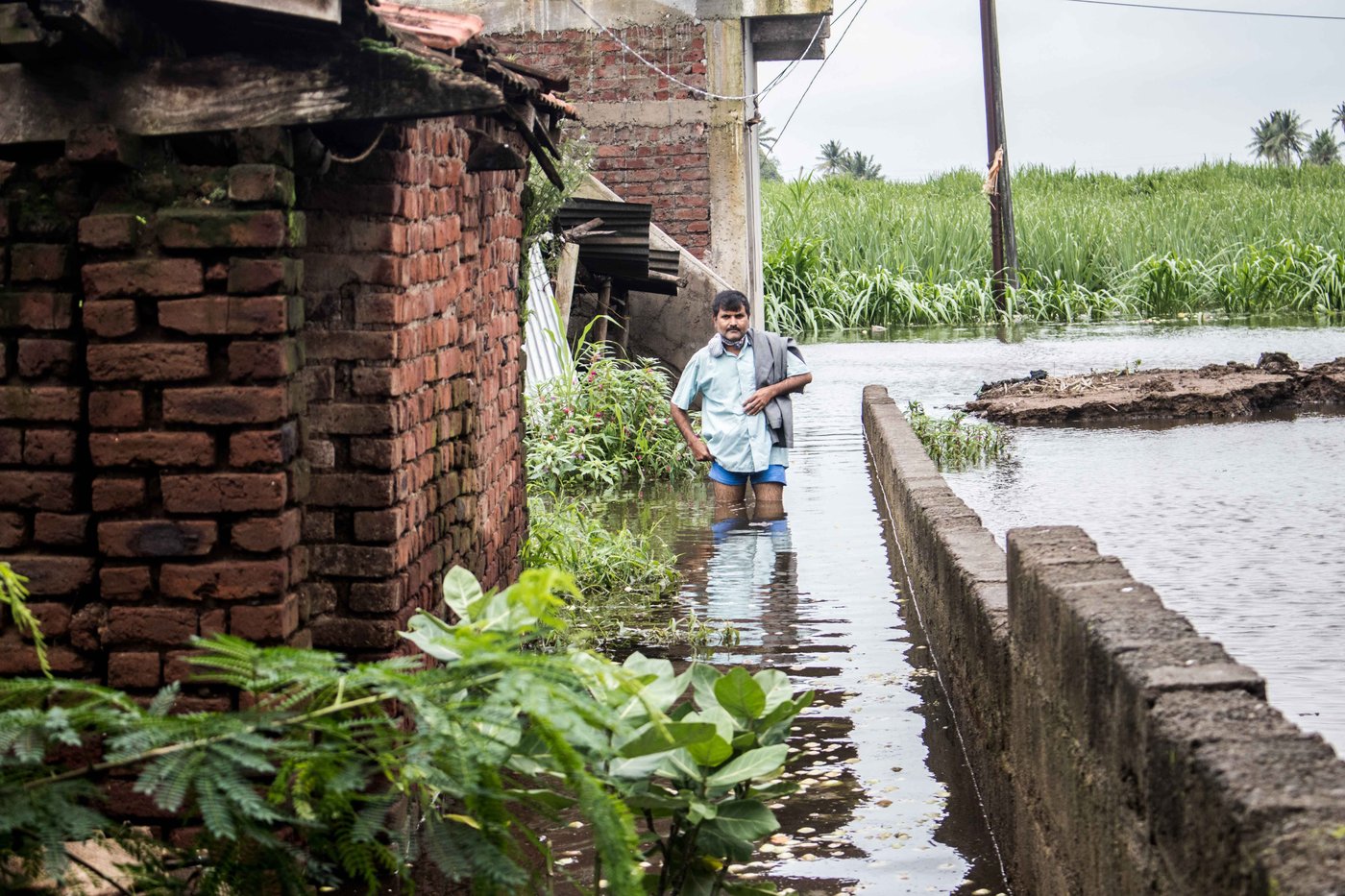 PHOTO • Sanket Jain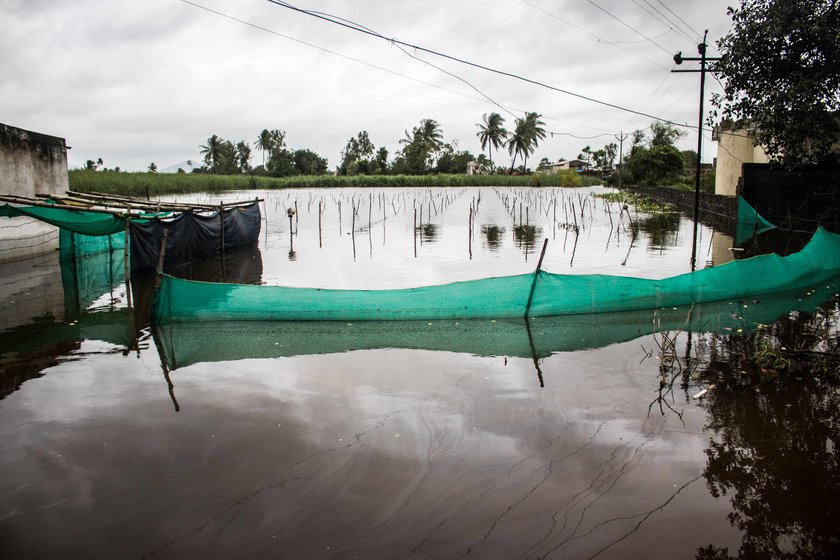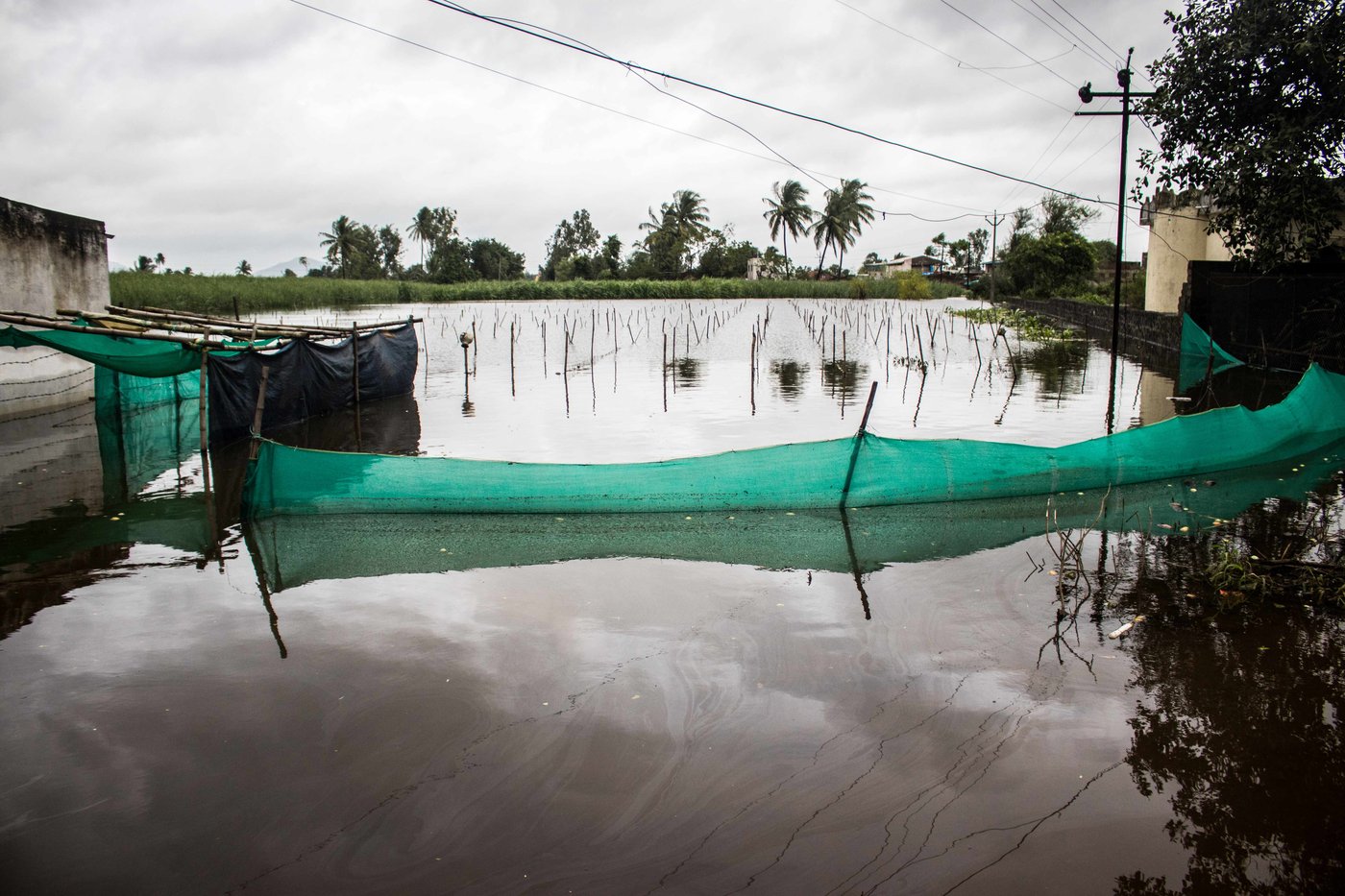 PHOTO • Sanket Jain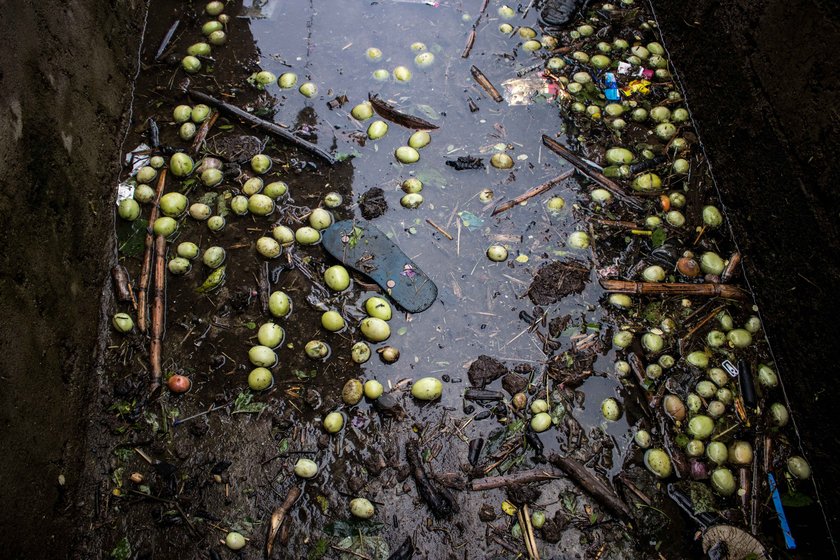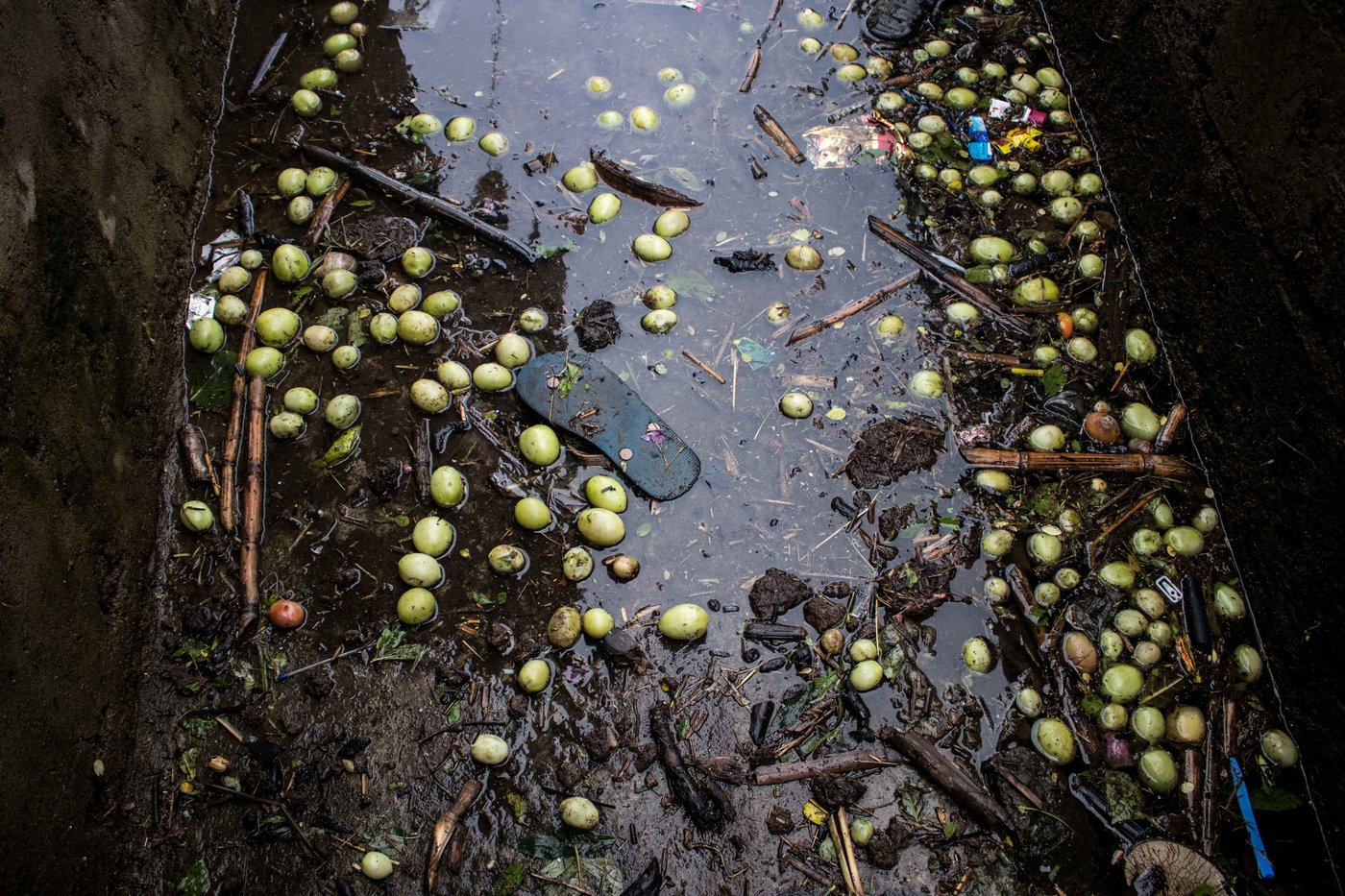 PHOTO • Sanket Jain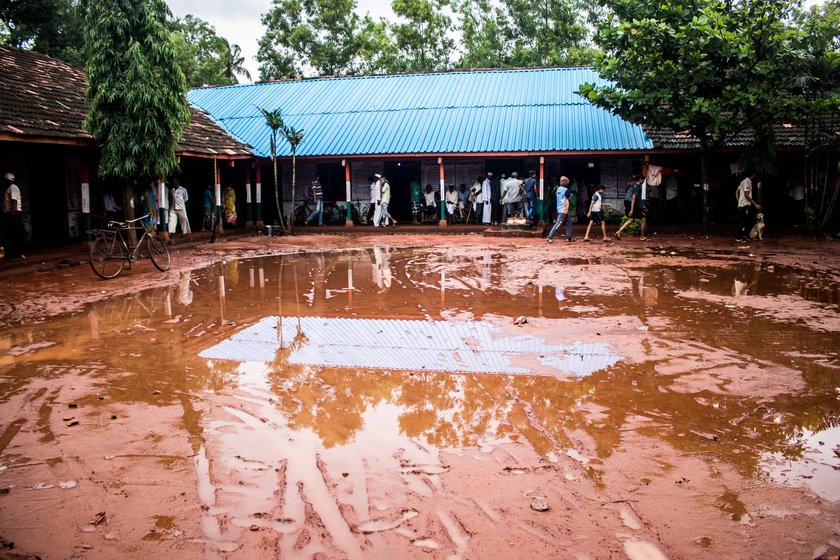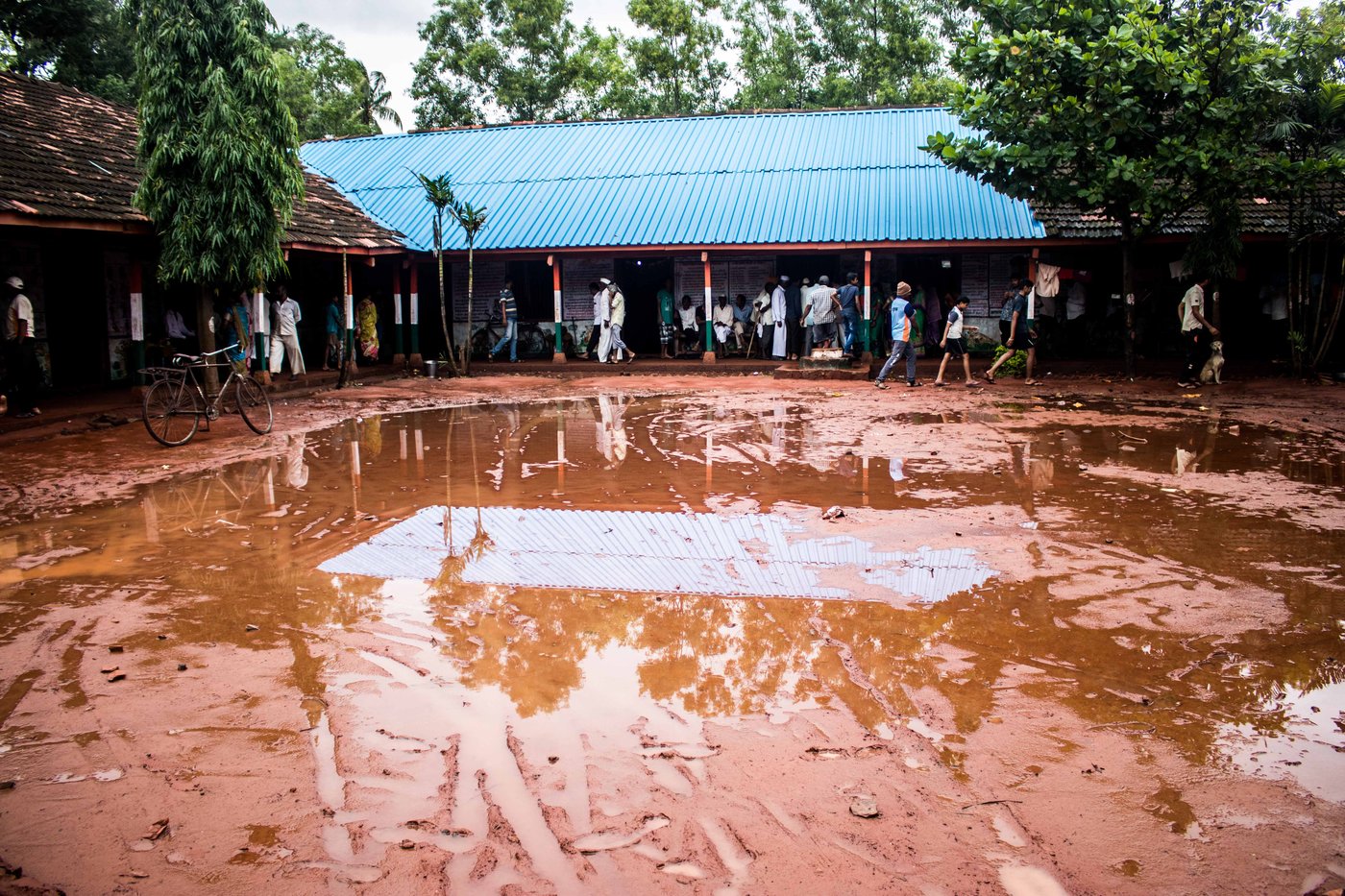 PHOTO • Sanket Jain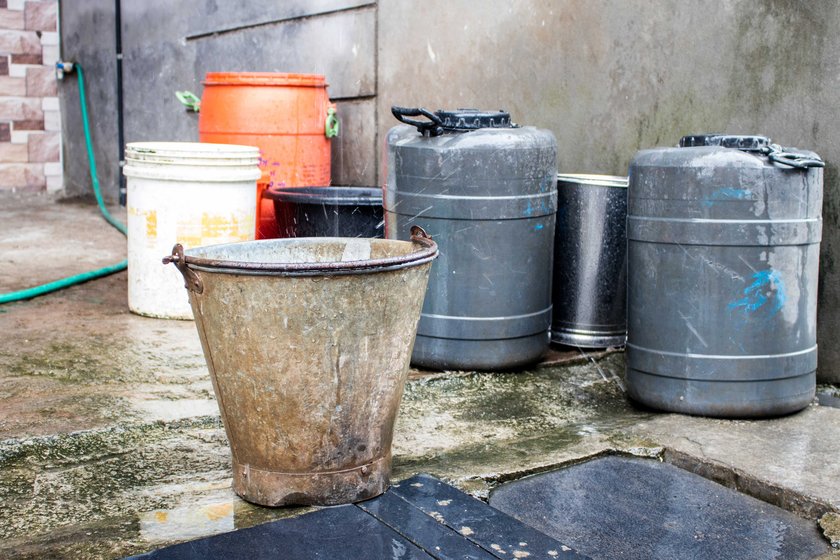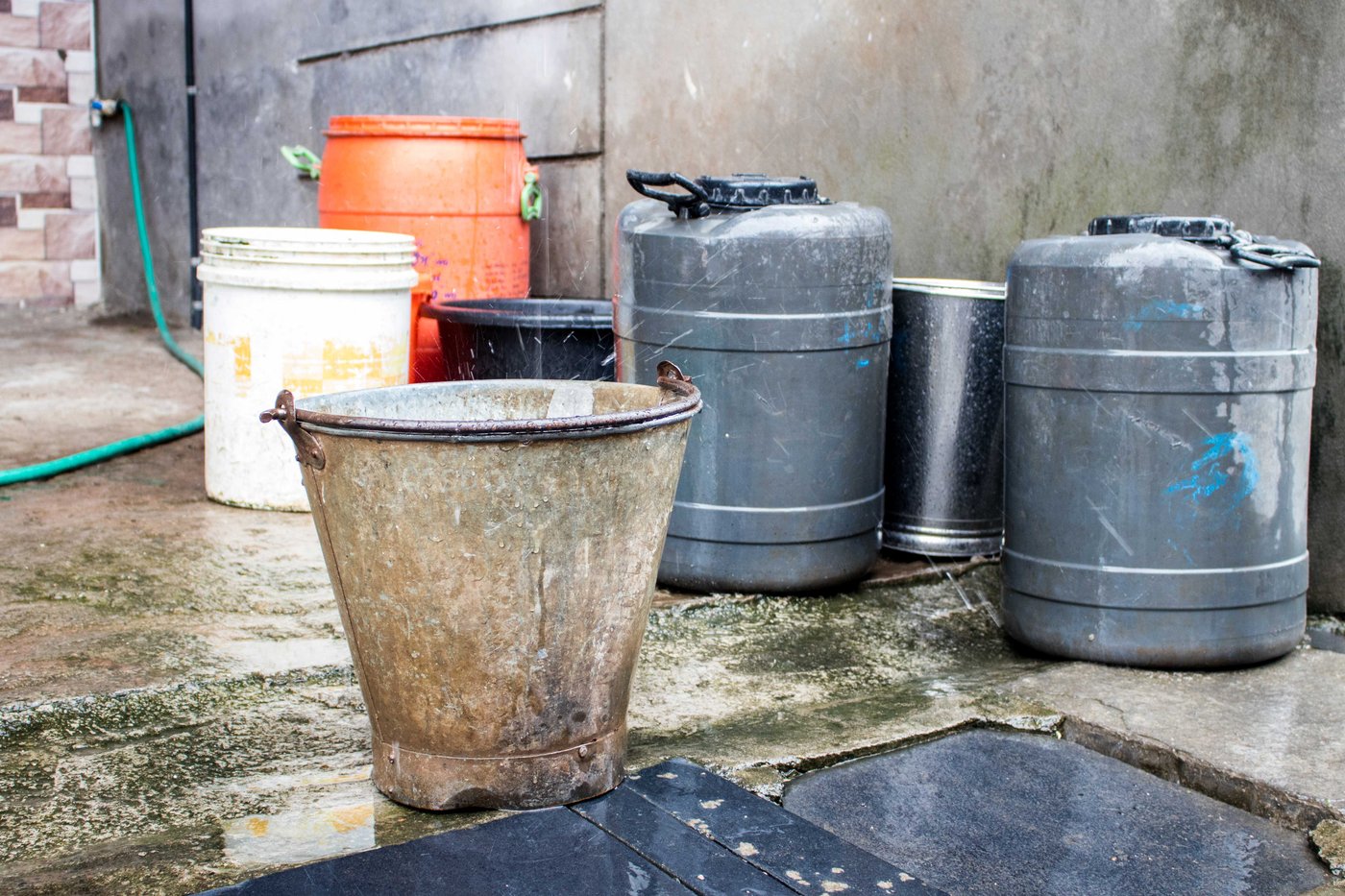 PHOTO • Sanket Jain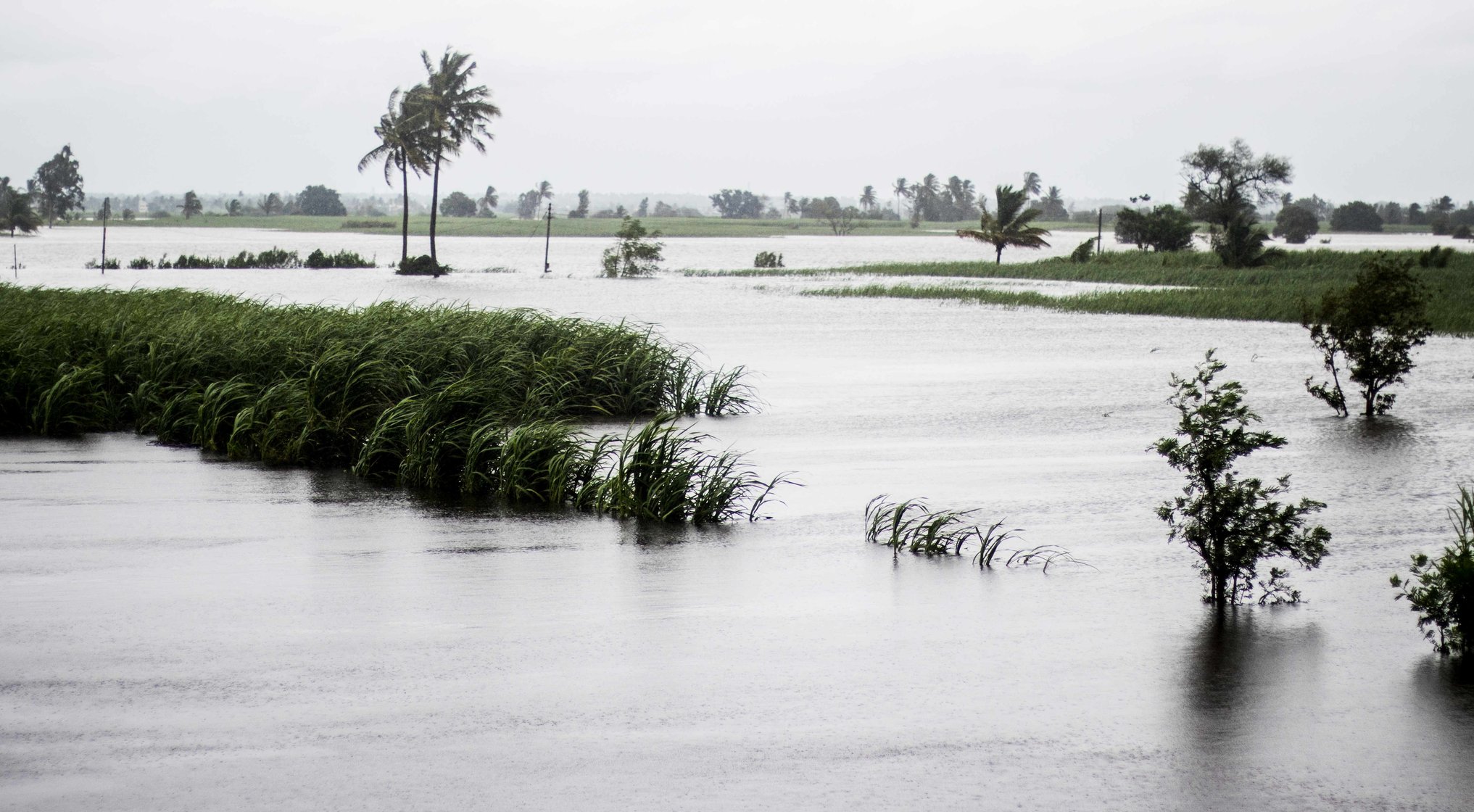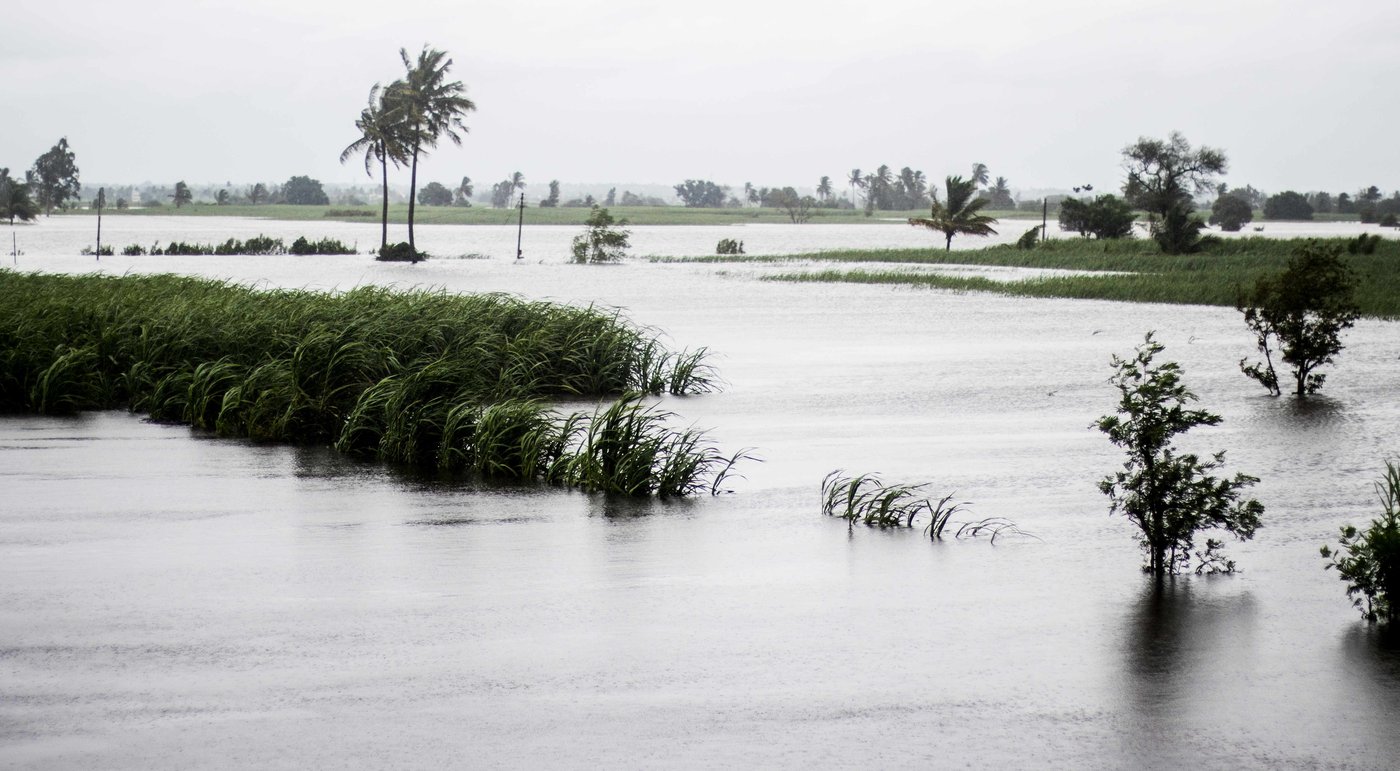 PHOTO • Sanket Jain